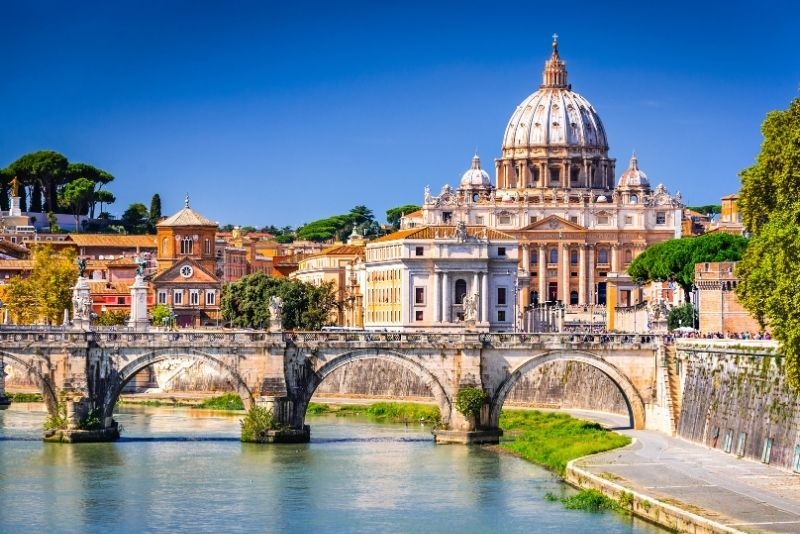 A shining beacon of Roman history and a melting pot of some of Europe's — scratch that, the world's most delectable food, it's no wonder that the Italian capital welcomes over nine million visitors each and every year.
Thanks to its eclectic mix of past and present, fast-paced and slow, and its proximity to places like the Amalfi Coast and Pompeii, there's no shortage of things to do in Rome, Italy.
Explore the distinctive sites like the historic Colosseum – a magnificent place that in its heyday amassed up to 65,000 spectators at a time to watch all sorts of events take place, to the timeless beauty of the Pantheon, and the overall Old World flair at the turn of every cobblestone street.
Walking through Rome is like walking back in time, with its glorious architecture, stunning and social piazzas, and exquisite restaurants, while also learning to co-exist with its future as a culture and creativity hub.
Need help deciding what to do first? Then read on! to see the best things to do in Rome, Italy.
1 – See Michaelangelo's Last Judgement at the Vatican Museums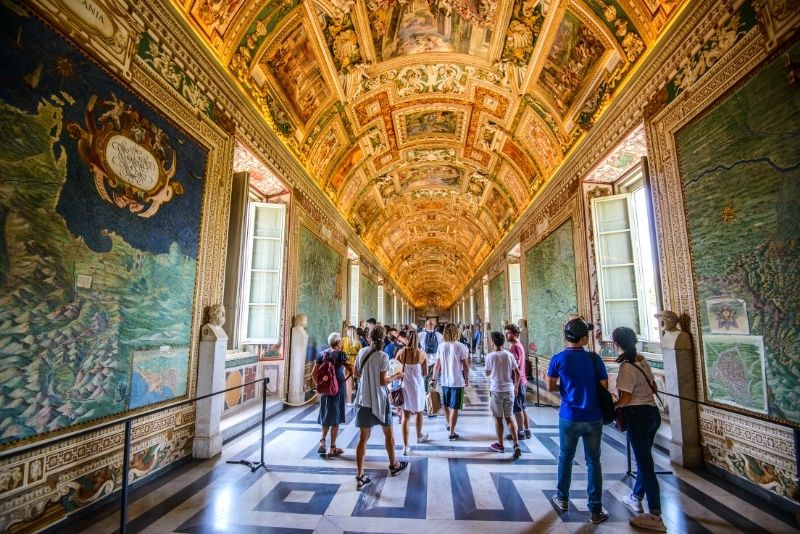 This labyrinth museum has over five miles of corridors and breathtaking art ranging from Ancient Egypt to contemporary paintings, with themes of divinity and spirituality running throughout.
Often the fresco art is literally plastered on the walls! Visitors love the exciting and chaotic Last Judgement, depicting the Second Coming of Christ.
Beat the crowds, and make sure to pre-book your skip-the-line access to The Vatican museum, starting at $25 USD.
See also the Best Vatican Museum Tours and Tickets Price.
2 – Stare at the ceiling of the Sistine Chapel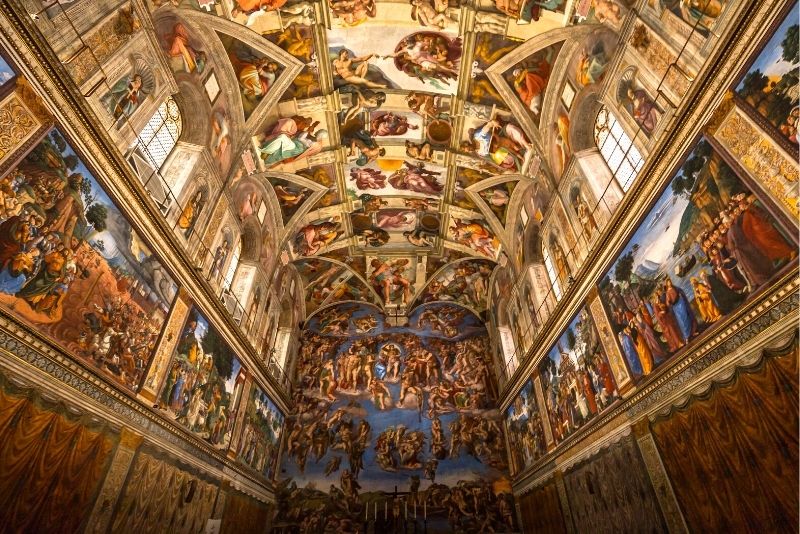 Ever complained about how long it took to paint your house? Well, this ceiling took four years to paint!
The artistic apex is Michaelangelo's The Creation of Adam — elsewhere, Michaelangelo paints people both clothed and nude to flex his skill in depicting people in different poses.
The entire Chapel is a living, breathing masterpiece!
Learn how to book Sistine Chapel early access tickets.
3 – Visit the Colosseum and Ancient Rome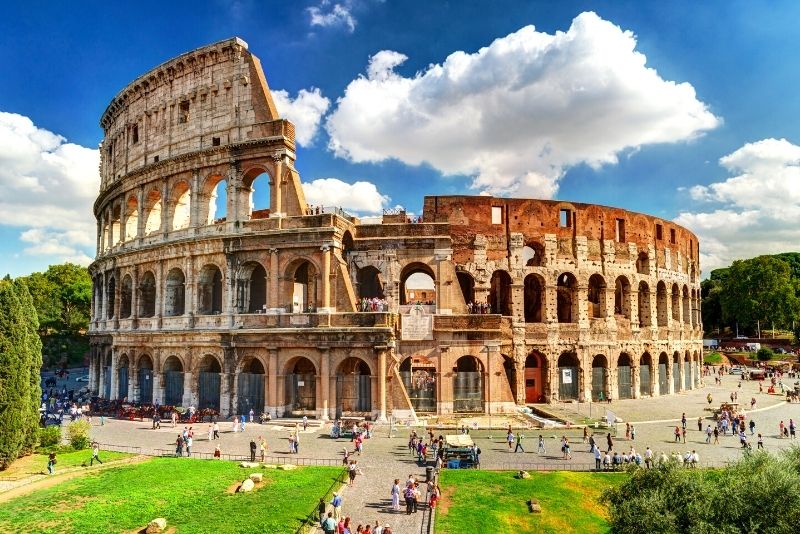 As the saying goes, all roads lead to Rome!
The crown jewel of the ancient world is the roaring Colosseum – just imagine the lions and the gladiators battling it out!
A Colosseum tour will show you the well-preserved great city which once controlled the world as you get a glimpse of Roman life!
Explore even further into the Colosseum Underground where the gladiators would wait to go on stage and see exactly how the animals used to be brought up to the stage from this area.
Another sight to catch is the Roman Forum, an area that will truly take you back in time, to see the social spaces for public life, and buildings used for political and religious use.
Read more about Colosseum tickets price.
4 – See the macabre Capuchin Crypt and Roman catacombs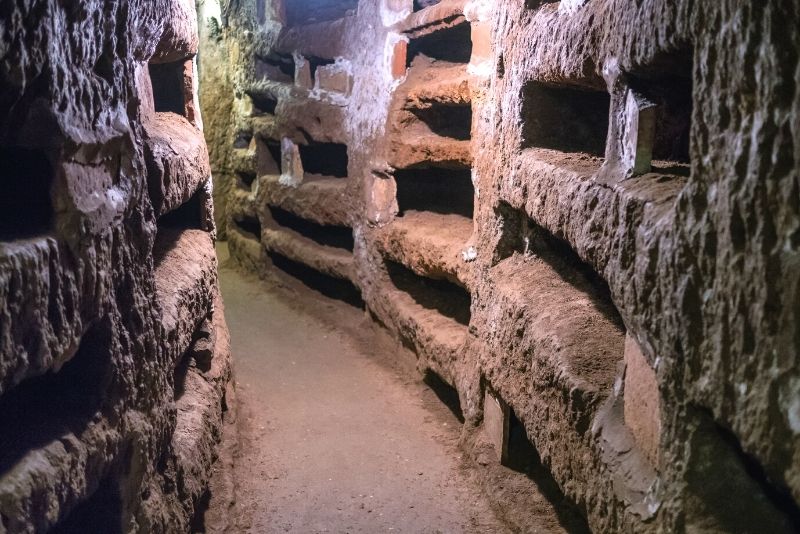 During years of Roman oppression 2,000 years ago, Christians were forced to practice in secret under the streets.
Fast forward to today, and the maze of secret, underground tunnels — which doubled as a place of worship and a sacred burial ground with solid rock tombs — remain mostly intact.
Don't forget to check out the Capuchin Crypt, a chapel lined with the bones of 3,700 monks.
Read more about the Catacombs of Rome tickets.
5 – Take a day-trip to Orvieto & Assisi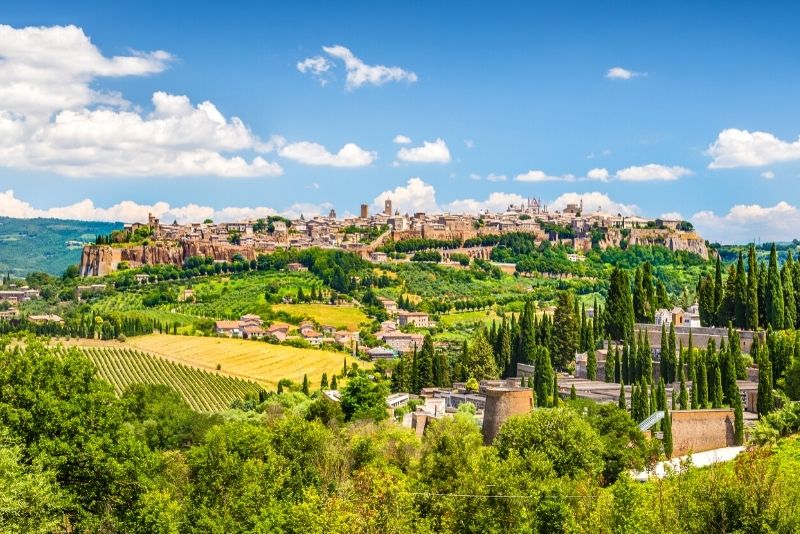 Wind through the Umbrian hills from Rome.
Orvieto's magnificent 14th-century cathedral and surroundings are the pinnacles of gothic architecture, then at the foot of Mount Subasio, the green slopes of Assisi in the ancient city walls are amazing to explore!
In between, taste the local Umbrian wines and local dishes for lunch!
6 – Design your ultimate holiday house on a day-trip to Tivoli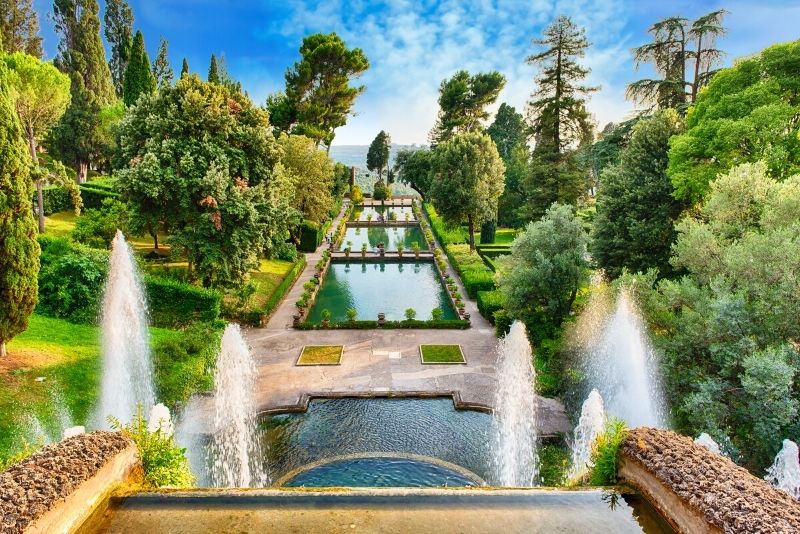 Looking for a holiday house?
See two of the best on a Tivoli trip! When Hadrian's Villa was built it was larger than Imperial Rome with its own temples, theaters, and baths.
The Villa D'Este is renowned for the Hundred Fountains among pristine gardens, trees, and artificial waterfalls.
The perfect place to escape the busy city!
See also: Hadrian's Villa day trips from Rome
7 – Be blessed by the Pope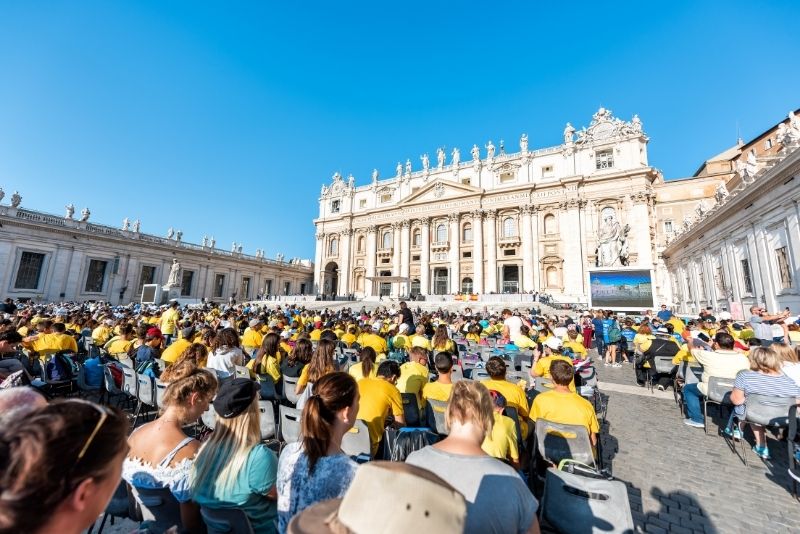 Every Wednesday, Pope Francis I graces either St Peter's Square or Nervi Hall for the weekly papal audience.
He greets pilgrims and groups in each language, imparts some divine wisdom onto the crowd, then leads the audience in collective prayer.
Less-religious visitors love the opportunity for reflection and spirituality.
Consider booking a Pope Audience Experience ticket, ensuring the best possible view of the Pope during his blessing for an inspiring moment of contemplation.
Read more about Papal Audience tickets.
8 – Channel your inner art-lover at the Borghese Gallery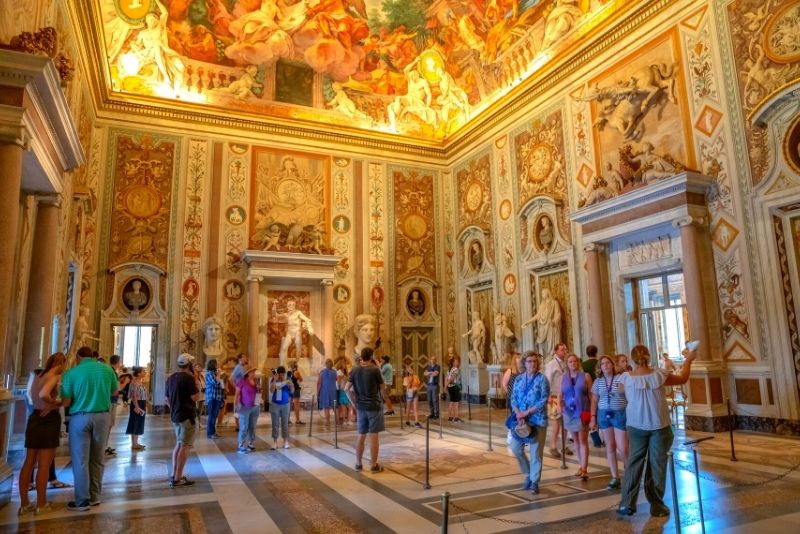 Along with the huge collection of swanky art by the likes of Raphael, Bernini, and Caravaggio are grand statues of famous Roman Emperors for you to come face-to-face with on a guided tour!
After wading through this petri dish of fine fresco, paintings, and sculpture; head to the Villa's remarkable gardens for views over the Piazza del Popolo!
Ensure that you get to see the incredible Borghese Gallery without waiting for too long, by pre-booking a Fast-Track ticket inside, including access to the temporary exhibits.
Learn how to book last-minute Bhorgese Gallery tickets and check out ticket prices.
9 – Climb the dome at St Peter's Basilica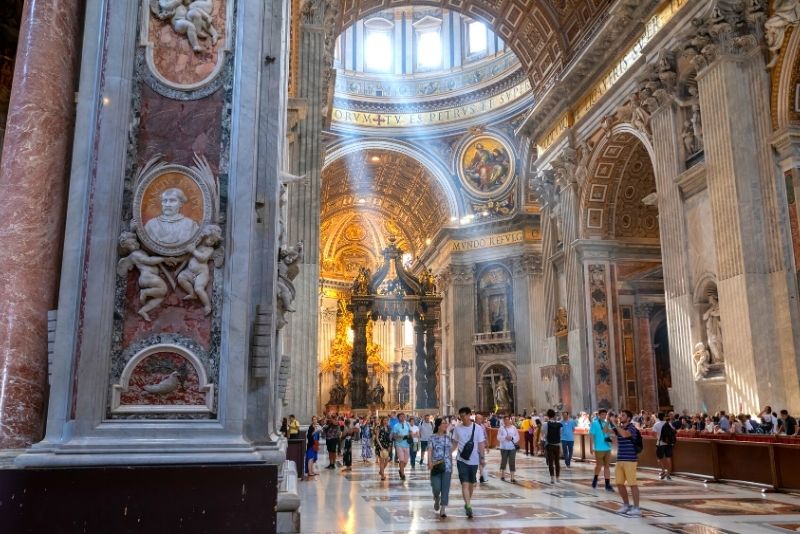 The soul of the world itself resonates from the Basilica, a product of the Renaissance's finest artists including Michaelangelo, Raphael, and Bramante.
The Pope's local church took 120 years to build and is brimming with spirituality as well as incredible fine art.
At the top of the dome are unparalleled views of Rome itself, which you can see when you book a St. Peter's Basilica guided tour that includes climbing up to the dome for the privileged views, amongst access to other parts of the holy space.
10 – Go on a pilgrimage to Basilica di Santa Maria Maggiore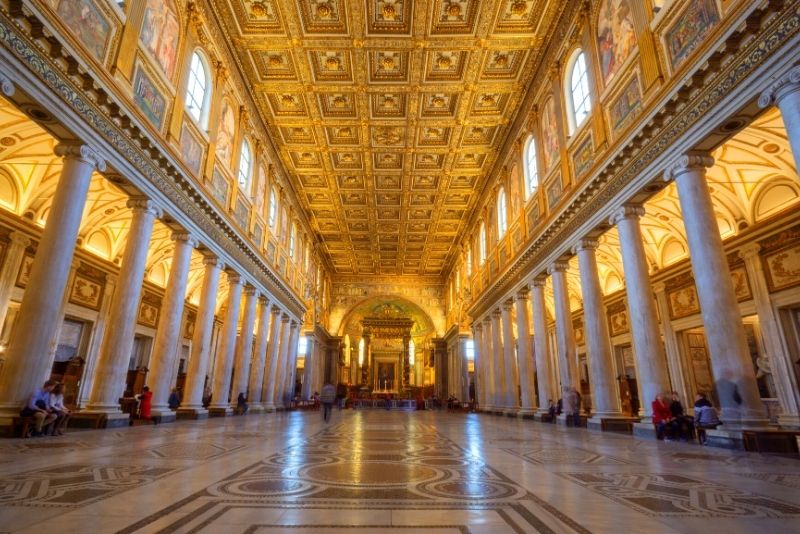 The resting place of Bernini, whose architecture is found all over Rome, this is one of just 7 pilgrimage basilicas anywhere in the world!
It was built on a pagan temple where the Virgin Mary appeared to the Pope, bringing instructions to construct the basilica.
Its decor is varied but all beautiful, showing different artistic periods.
11 – See the Sacred Steps at the Archbasilica of St. John Lateran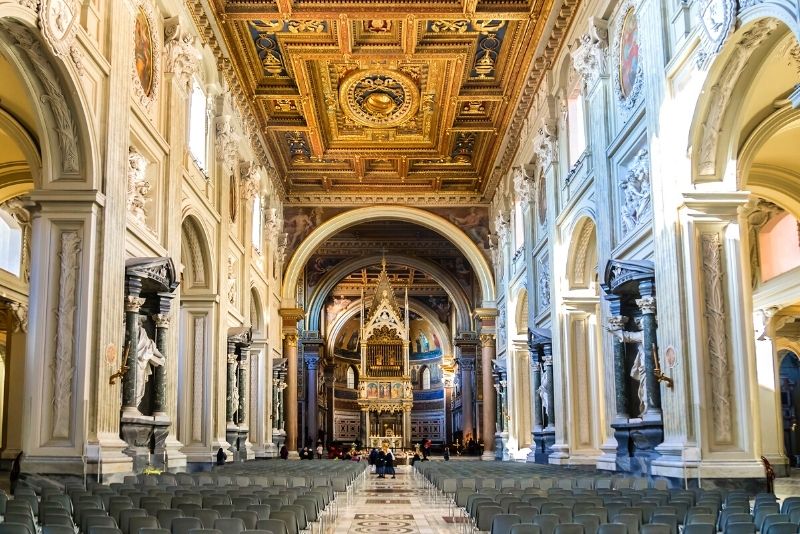 Rome's oldest basilica is a stunner!
There are relics dating back to Ancient Egypt, giant mosaics, marble statues, Renaissance artwork, a gothic altar, and the Sacred Steps where Jesus climbed during the Passion!
If you're really lucky, the divine Holy Door is opened once every 25 years, with its next opening in 2025!
12 – Ride the glass elevator to the Vittoriano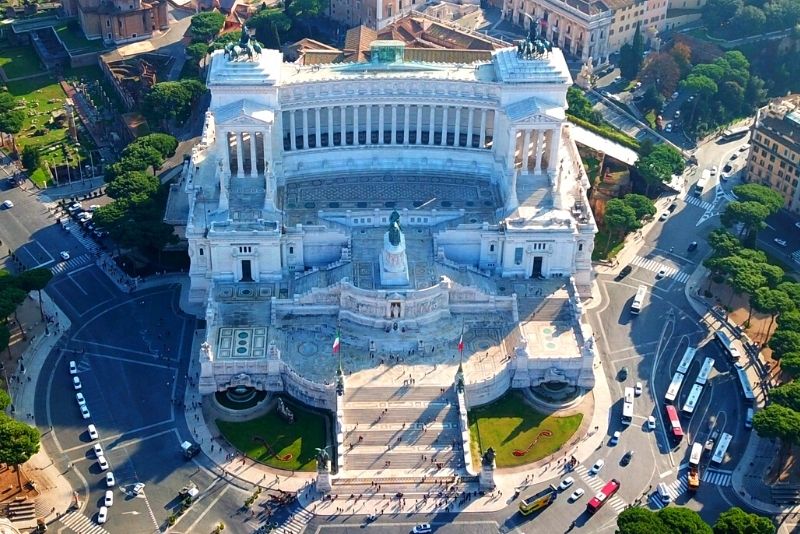 The monolithic marble 'Altar of the Fatherland' monument in Piazza Venezia hides the most spectacular vantage point of the Eternal City!
The 360-degree panoramic views of Rome really puts the city into perspective as the capital of an ancient empire, a middle-age marvel, and a modern metropolis all in one!
13 – Go on a hop-on hop-off bus tour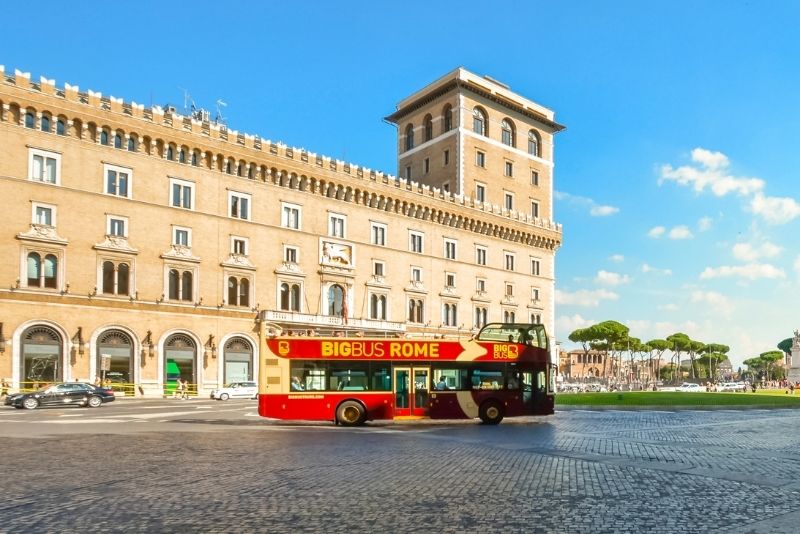 Overwhelmed by all the things to do in Rome?
This open-air bus is a great way to explore the city with bus stops at all major tourist attractions, audio-tours in a bunch of languages, and buses leaving so often there's always another one just around the corner!
The bus even has free Wi-Fi!
Read our blog post about Rome hop-on hop-off bus tours.
14 – Explore the eerie streets of Pompeii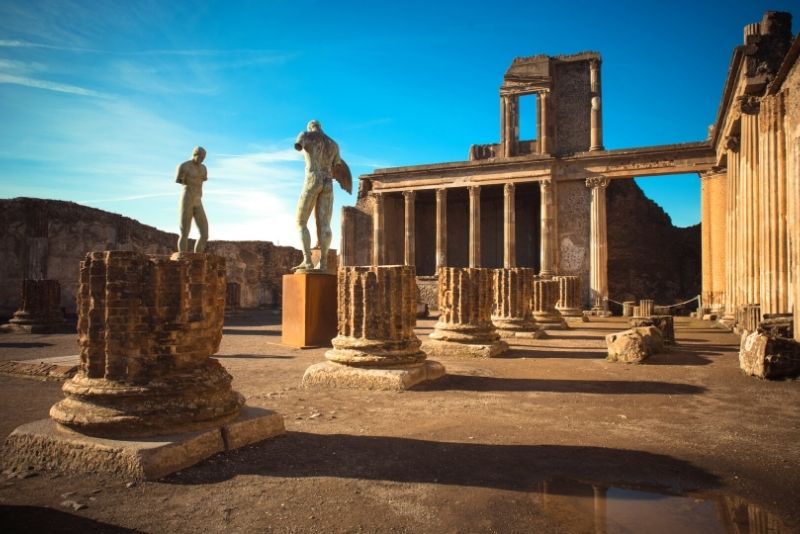 After a sudden and fiery volcanic eruption at nearby Mt Vesuvius, the great city of Pompeii was preserved in volcanic ash.
Today you can walk the streets, go inside houses, and enter restaurants frozen in time 2,000 years ago on that fateful day!
It's eerie, immersive, and simply unforgettable!
Read how to book Pompeii skip-the-line tickets.
15 – Take your seat at Circus Maximus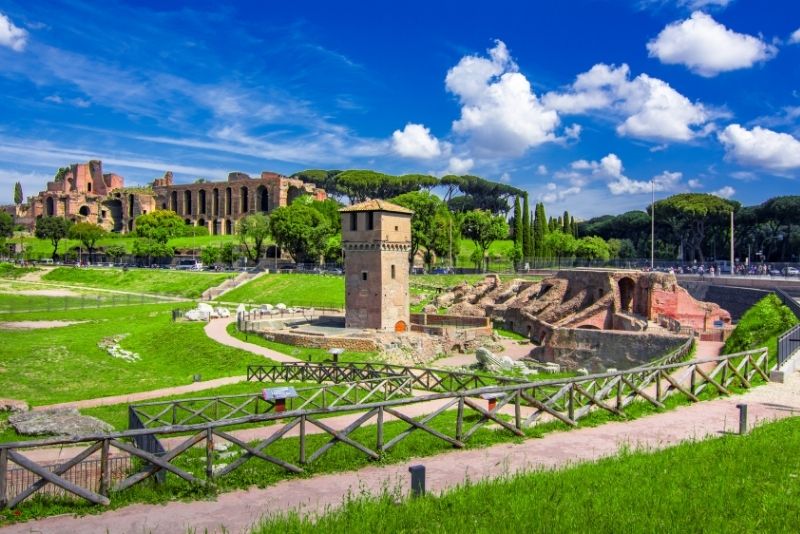 Imagine 150,000 spectators cheering and jeering at the chariot races — that's the wild atmosphere at Circus Maximus.
Take your seat where so many others have at the Circus Maximus, or feel like Ben Hur as you step out onto the track!
Nowadays, if you're lucky, you can catch an opera here too — a much better spectacle than some darker events in its history.
16 – Ride an electric bike down Appian Way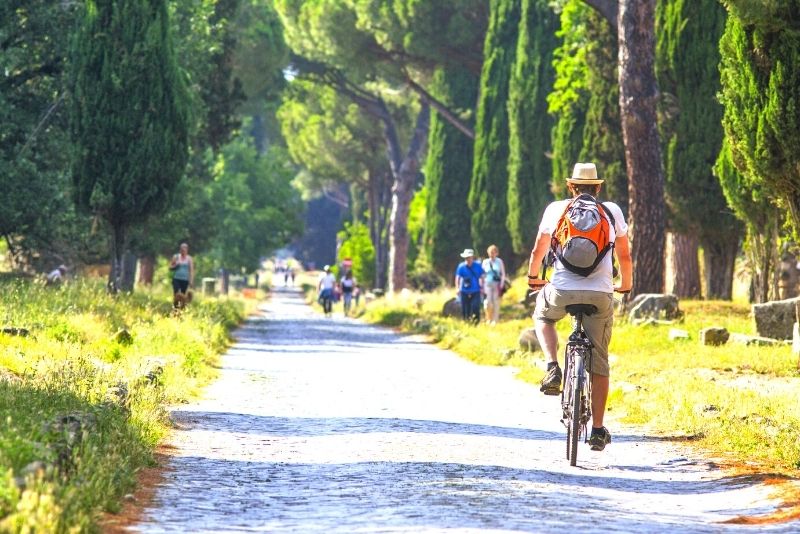 Ready to feel the wind through your hair on a 2,000-year-old country road?
The scenery will leave you breathless — but if you don't want to be out of breath pedaling, let the electric bike do its thing!
The color contrast of green fields alongside golden-brown soil between ancient ruins is unmissable, so take a few snaps before riding by Rome's most famous sites on a bike tour starting at $62 USD!
17 – Try a fried artichoke at the Jewish Ghetto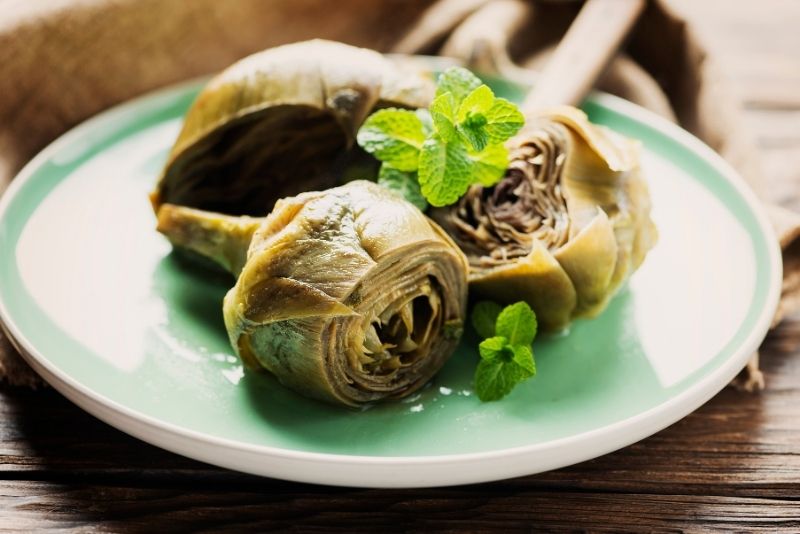 Get a taste of real Rome by going a little off the beaten path in this historic area.
Starting at the bank of the Tiber River, you'll see remnants from ancient through to modern times, all perfectly layered like an onion – or perhaps like a fried artichoke?
If you have a little time, try the local delicacy!
Be sure to book a Jewish Ghetto walking tour, to further deepen your knowledge of the Jewish influence in Rome as some of the first citizens of the city, as well as learn about the culinary scene that remains a large part of the Jewish Ghetto today.
18 – Hear the tales of the town on a segway tour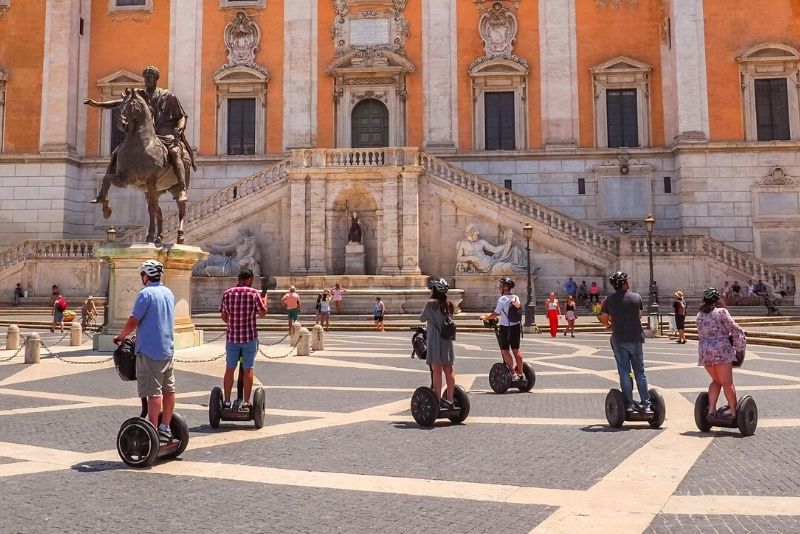 Gliding past the major tourist attractions and hidden gems while a local guide delivers great anecdotes about the city and advice on things to do in Rome is an ideal way to start your journey!
Don't be worried about the segway either, they're fun and easy to ride… jus a quick lesson and you're on your way!
Nervous about Roman traffic? Segway tours of quieter and trendy neighborhoods are available as well, such as segway tours of Trastevere, and if you're interested to explore a bit outside of Rome, check out segway tours of Villa Borghese, passing by peaceful gardens and parks.
19 – Do a walking tour around Piazza Navona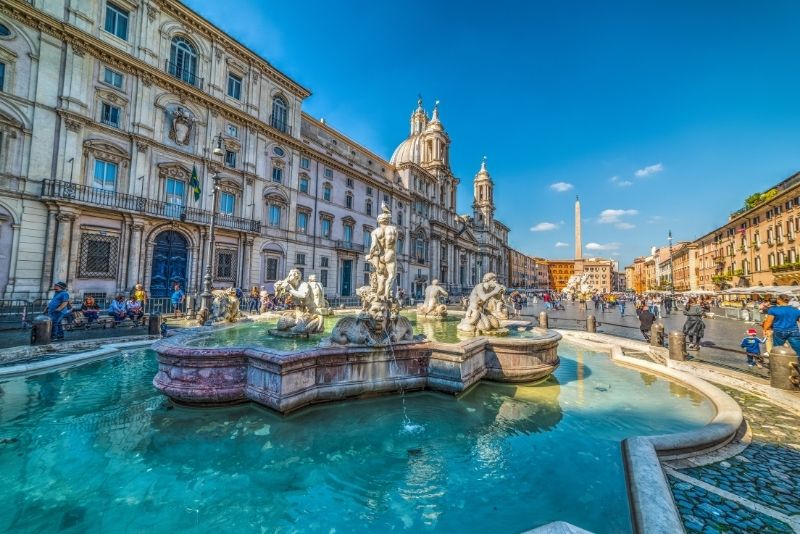 Make a wish and throw a coin in the gorgeous Trevi Fountain!
Nearby, the pitter-patter of Piazza Navona is the heartbeat of the city with the Fountain of the Four Rivers is similarly beautiful.
Then round off your tour with a rich Italian coffee and Rome's famous 'dolce far niente'; the sweetness of doing nothing!
With dozens of different walking tours and routes around the city, you'll be delighted to be able to choose from getting to know the city overall, or focusing on a specific neighborhood, concentrating on the details that make the city as attractive as it is.
20 – Have a picnic at the Villa Doria Pamphili gardens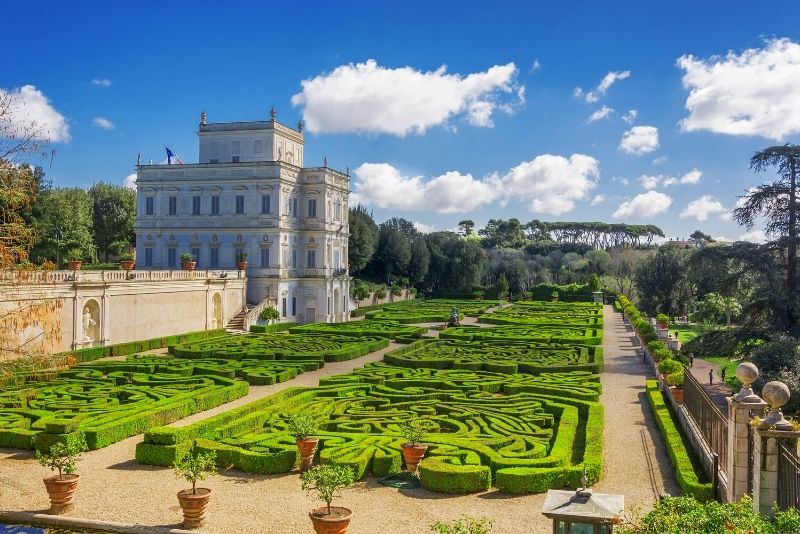 The gardens around the 17th-century villa earn the title of the largest public park in the city!
The sea of greenery with statues and fountains throughout is a great place to settle down and relax on a sunny afternoon with a rustic Italian picnic lunch, before touring the opulent Villa itself with a magnificent display of sculptures.
21 – Tour Rome on a Vespa sidecar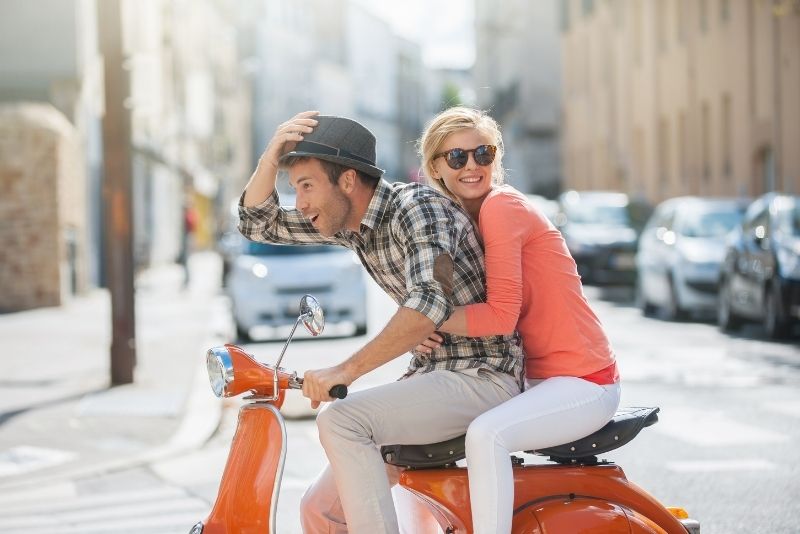 Avoid the crowded tour buses.
Get into a quaint and charming Vespa built for two, plus your driver who will take you around the Eternal City and her beautiful sights.
The narrow Vespa is perfect for getting into those narrow cobblestone-paved streets where other vehicles could only dream of entering!
To sweeten the moment, even more, many Vespa tours include stopping by for a cappuccino or some gelato!
22 – Stroll through the Vatican Gardens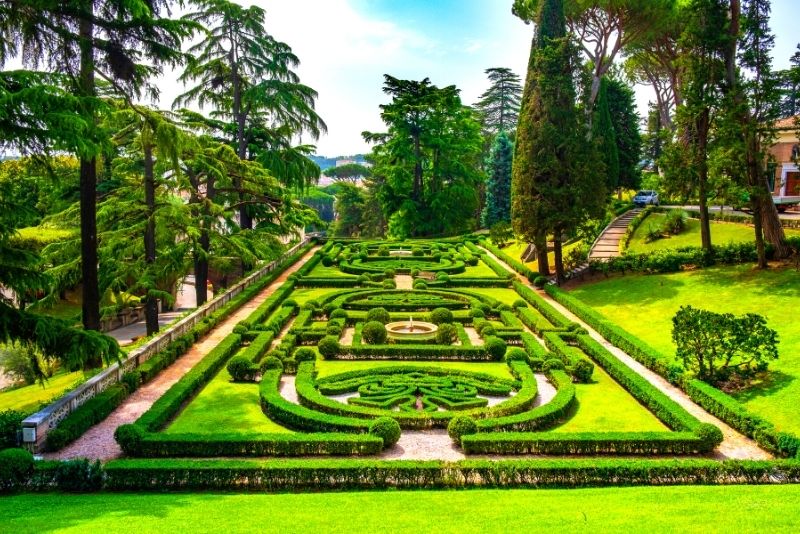 For almost a thousand years, the lush gardens have been a place of retreat, relaxation, and recreation for the Pope and those in the know!
Visitors love coming on a sunny day, putting the phone away, and taking a moment to reflect among the hustle and bustle of the Italian capital.
Though the gardens are free to enter, tours of the grounds are available to explore the botanical beauty in depth, which will in many cases, also include access to Vatican Museum, the Sistine Chapel, and St. Peter's Basilica.
23 – Follow Professor Langdon on an Angels & Demons tour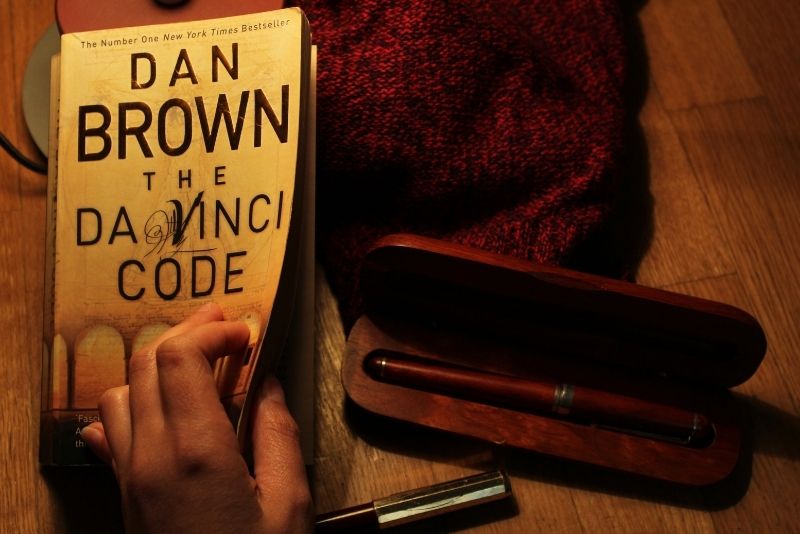 Calling all Dan Brown and Tom Hanks fans!
Discover the lost symbols, riddles, and secrets sprinkled throughout Rome which would normally take a detective's eye to spot!
The Illuminati tour brings the famous novel to life in front of your eyes, with the added bonus of a coffee-pitstop at around the halfway mark.
24 – Choose-your-own-adventure in a Fiat 500 tour
Discover Rome in comfort and style in one of the most recognizable vintage cars Europe has to offer!
The upshot to this tour is that travelers can customize their tour!
Want an overview of the major sites? Want a deep dive into historical sites? Want to see all the fine art and shopping? Tell your driver!
25 – Say Saluti at the best rooftop bars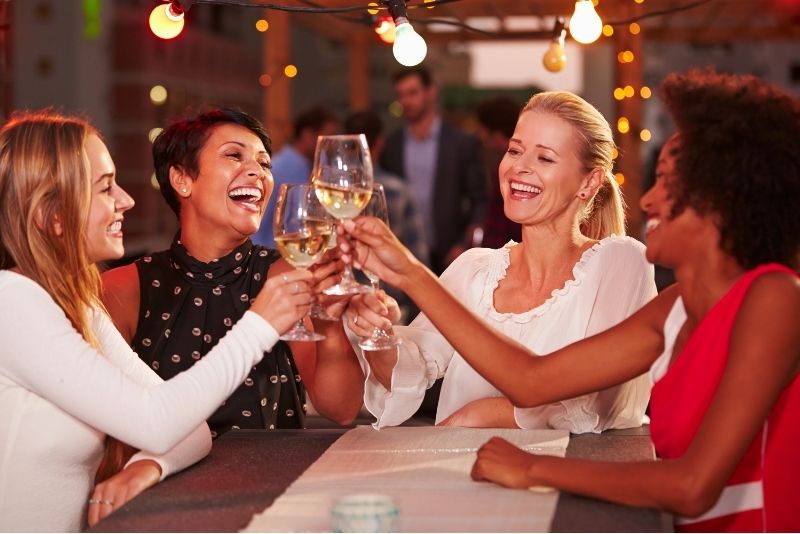 Pop into Cielo Terrace near the Spanish Steps, which offers small bites along with an extensive list of craft cocktails, as you lean back on the lounge chairs to take in the Roman views.
Be in the middle of historic Rome at the Terrazza Nainer, where aside from a great list of drinks and house-made cocktails for night fun, they are also open for lunch.
Get all of Rome in one panoramic shot at Singer Palace Hotel's rooftop bar. Open all day, you can expect to find a great selection of lunch and dinner, that pair especially well with their craft cocktails.
26 – Get your Money Heist on in an Escape Room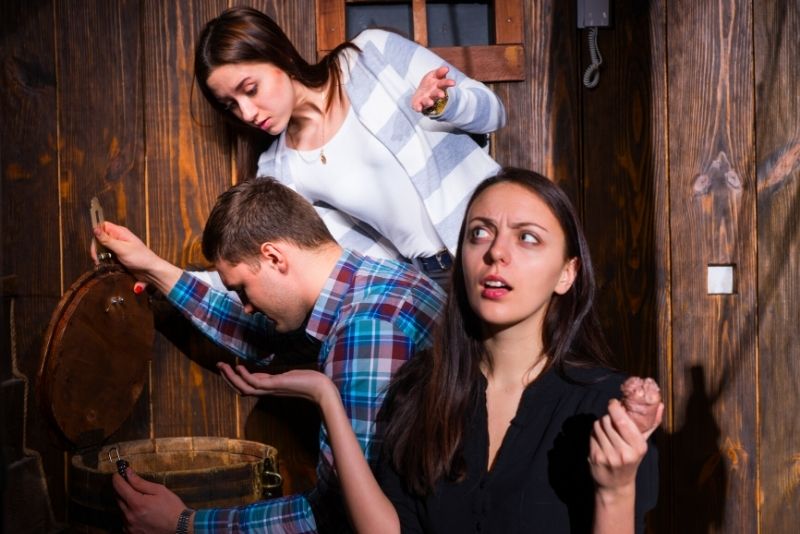 The world-famous, adrenaline-pumping Escape Rooms are a thrill no matter where you are!
Enter a room and when the door bolts behind you, you have an hour to solve the riddles and escape by scouring the room for answers.
The rooms and puzzles have themes like prison escape, bank assault, insane asylum, and more!
27 – Play a scavenger game across Rome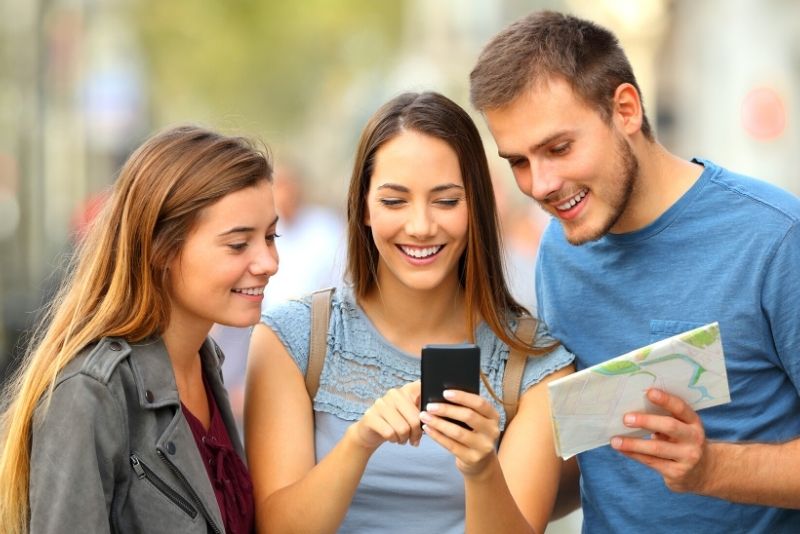 If a walking-tour isn't fast-paced and exciting enough, explore Rome and the Vatican like contestants on the Amazing Race!
16 sealed envelopes lead you on challenges across the city that will guide you through all the major attractions in a whole new light over the course of 5-6 hours – so, are you ready?
28 – Tour the Pantheon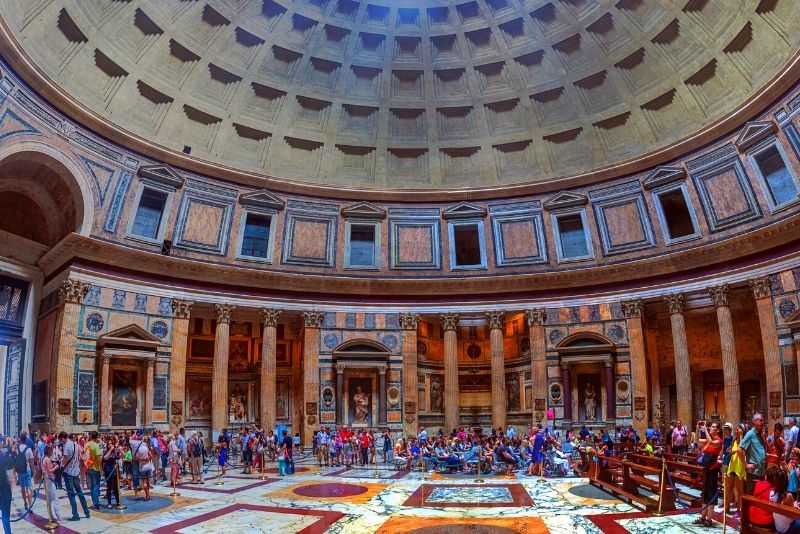 One of the most underrated historical things to do in Rome is this 2,000-year old temple dedicated to the gods – one of the city's best-preserved and most influential buildings!
The stunning design inspired Michaelangelo and others while the sun beaming through the oculus basks the temple in a spiritual glow.
Let the history of the Pantheon inspire you too by learning more about it on a guided tour, express tour, or even by downloading an audio guide app to your phone for as low as $2 USD.
29 – Take a street-art tour in Ostiense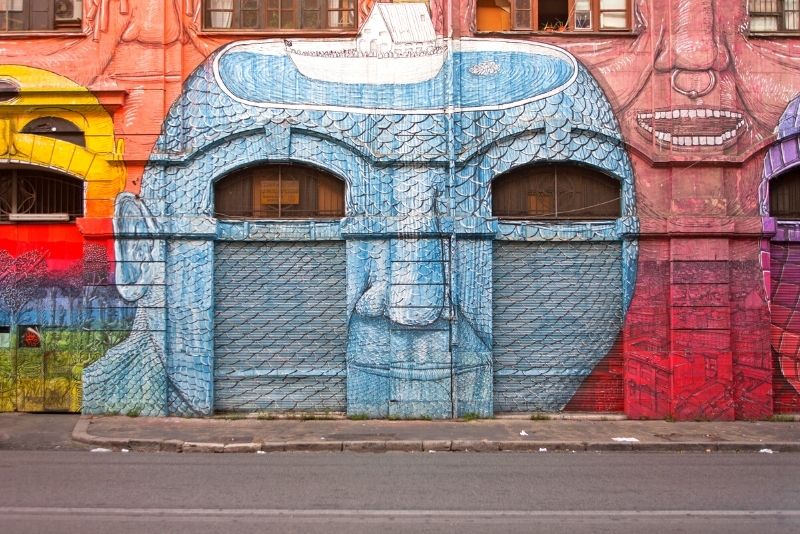 Rome isn't all fine art and Renaissance sculpture, the street-art scene is vibing too!
The lively Ostiense neighborhood with bars and nightclubs is a bohemian canvas and full of great food to match.
Look out for Blu's colored faces in a former homeless shelter and ROA's Jumping off Wolf – the wolf being the symbol of Rome!
30 – Lights! Camera! Actions! at the Cinecitta Studio Tour and Museum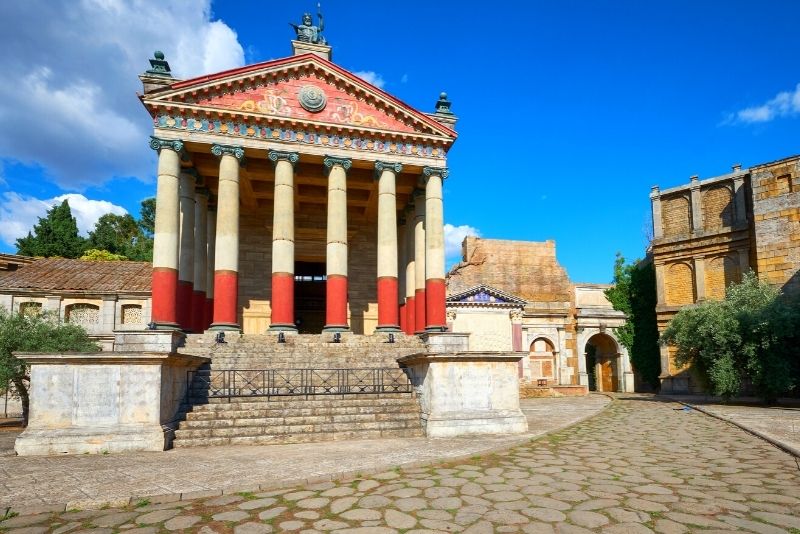 Hollywood on the Tiber is Europe's largest film studio!
The studios and backlots have been graced by Sergio Leone, Martin Scorsese, Francis Ford Coppola, and Mel Gibson!
See sets from the television show Rome and from the films The Two Popes and Gangs of New York!
A studio and backlot tour will delight any film buffs, that's for sure.
31 – Explore Trastevere on a foodie tour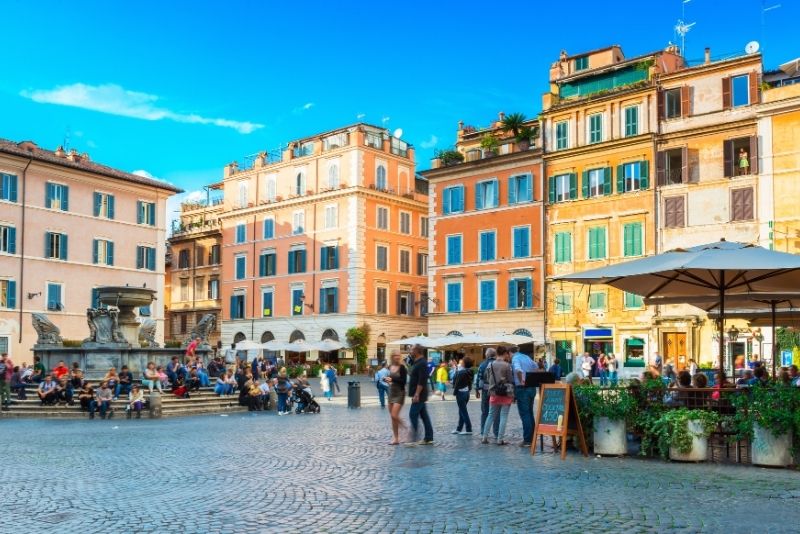 It's hard to think about Italy without its incredible food.
The Trastevere neighborhood will dazzle your eyes with marble fountains, and cobblestone streets; while delighting your tastebuds with wine, cheese, prosciutto, gelato, and of course, pizza!
On the way, learn the legend of Margaret of Savoy and the famous dish named after her – the Margherita pizza!
32 – Head to the Amalfi Coast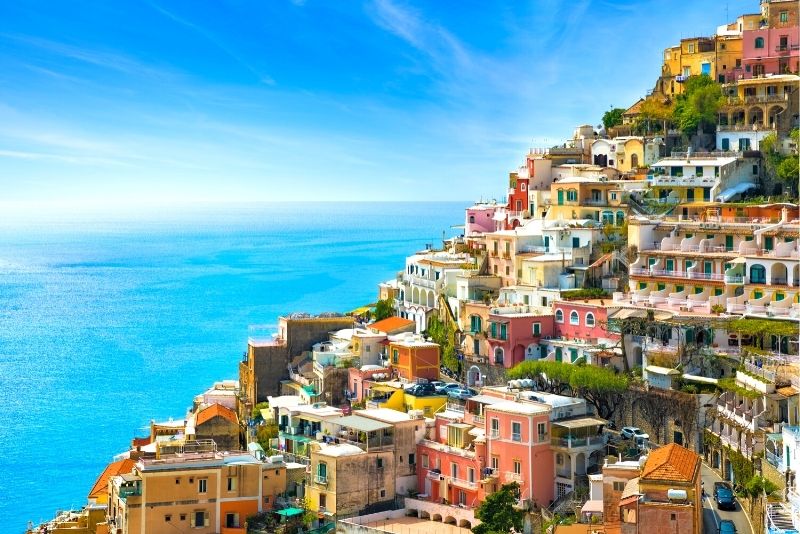 Picture colorful houses perched on rocky cliffs plunging into azure waters and you've just pictured Amalfi Coast!
On the stunning shoreline lies the dynamic waterside villages of Sorrento and Positano – two gastronomic giants with gorgeous views and charming piazzas perfect for lunch and a limoncello.
If you have time, go on a nearby hike or enjoy the scenic view from one of the Amalfi Coast boat tours.
Looking for inspiration? Check out our selection of fun things to do on the Amalfi Coast.
33 – Let history come alive at Castel Sant'Angelo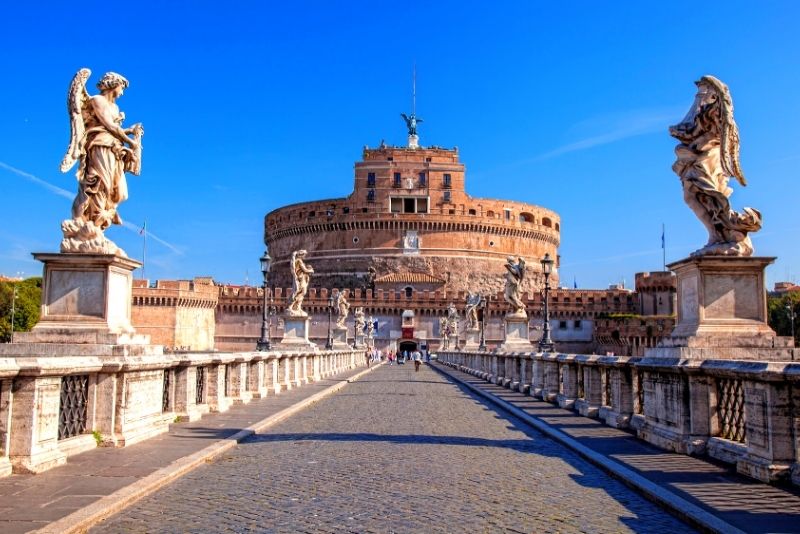 If these walls could talk you'd be in for a story!
The resting place of Roman Emperors, a fortress and Papal residence; and now a Museum which has seen sackings, deaths, and where the Archangel Michael descended to end the plague of 590!
The view of Rome from here is also top-notch.
Step inside to see the wonders that are the murals, the intricate details of the designs on the walls as well as the ceilings that you simply cannot imagine what it could look like from the outside.
34 – Discover the hidden gems of Tuscany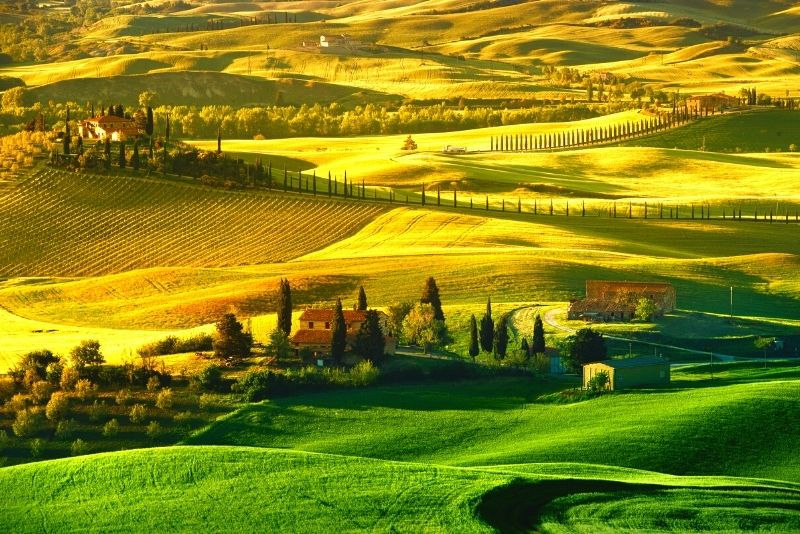 There are a million things to do in Tuscany on a short trip from Rome!
Pair wine and cheese in the vineyards of the rolling Tuscan countryside; explore the artistic and architectural haven that is Florence; see the leaning tower of Pisa; and catch the medieval Palio horse racing in Siena!
While touring the Italian Tuscan region, stop by and fall in love with the picture-perfect landscapes of Montepulciano – including a stroll through the Centro Storico, specifically the Piazza Grande for an eyeful of Medieval architecture.
Hot tip: Read more about the best things to do in Tuscany.
35 – Gaze over Rome at Belvedere del Gianicolo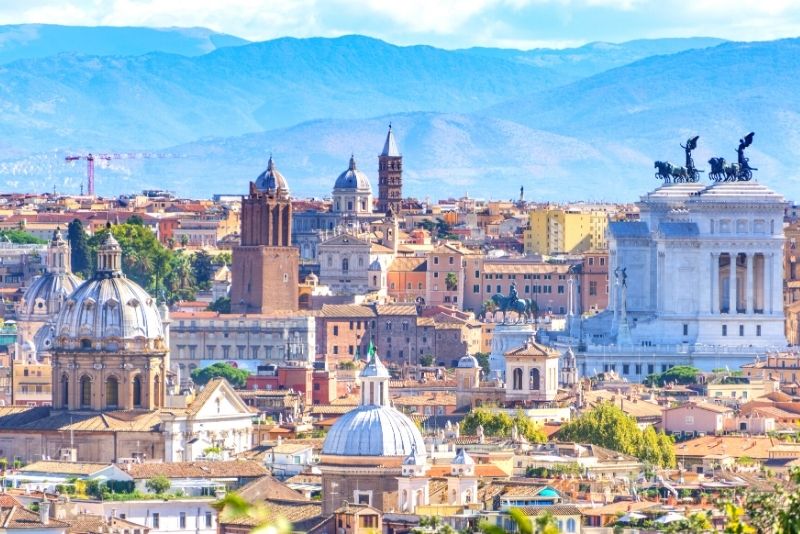 For one of the best photo opportunities to update your profile or post a jealousy-inducing selfie, make sure you stop by the Belvedere del Gianicolo!
Being on the second tallest hill in Rome has its perks, like spectacular panoramic views of the Eternal City.
Be sure to wear comfortable shoes as it is a bit of a hike!
36 – Set your alarm clock for a sunrise hot-air balloon ride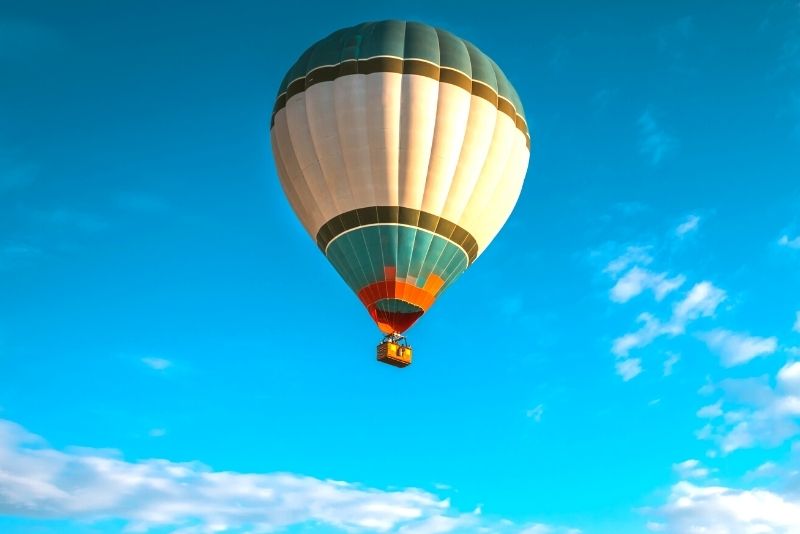 What better way is there to see Rome than from the sky?
Take a scenic flight in a Hot Air Balloon as you glide over the beautiful city and countryside at sunrise.
It is a truly unique experience with added glam as you celebrate with a complimentary wine toast with salami as you land!
Be sure to book your hot-air balloon ride with anticipation, especially if you are planning on celebrating something special, or would like to book a private experience. Other than that, prices start as low as $110 USD.
37 – Wine and dine on a Tiber River cruise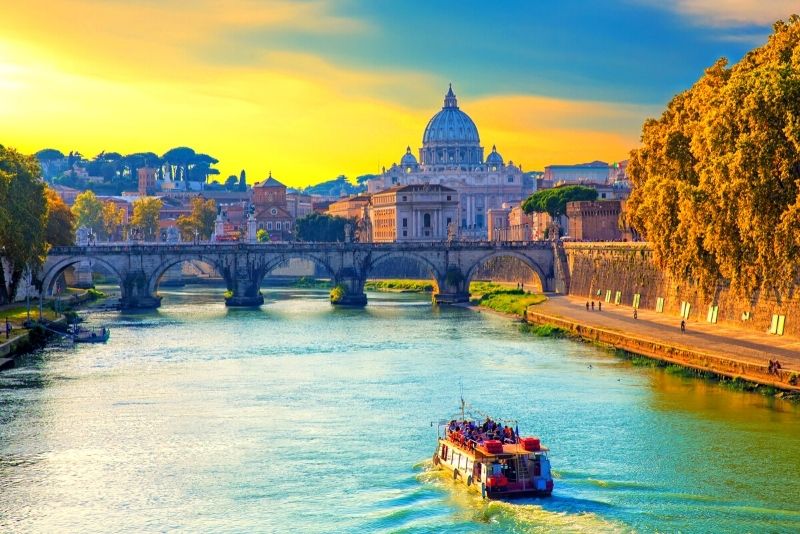 Don't be afraid to get a little romantic!
Cruising through the heart of Rome on the Tiber is a fabulous and unique way to see the sights.
Enhance the experience with a glass of Italian wine and some appetizers, with that perfect playlist in the background as the sun sets over the Eternal City.
38 – Walk the footsteps of the ancient Romans at Ostia Antica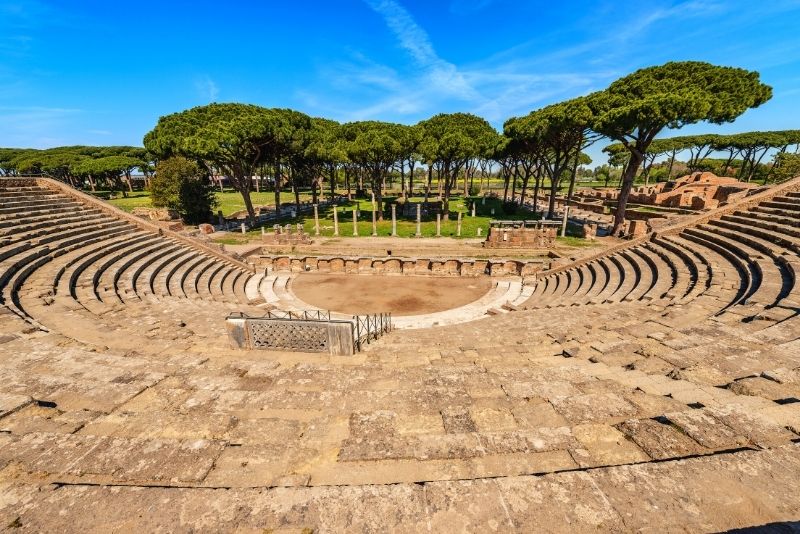 Experience a day in the life of a Roman!
A guide will bring the buildings around you to life as you walk the Decumanus Maximus thoroughfare to the Baths of Neptune, before you cheer and take your seat at the amphitheater for chariot racing — bizarrely, if it tickles your fancy, you can also try out the ancient public washrooms!
39 – See the Blue Grotto at Capri Island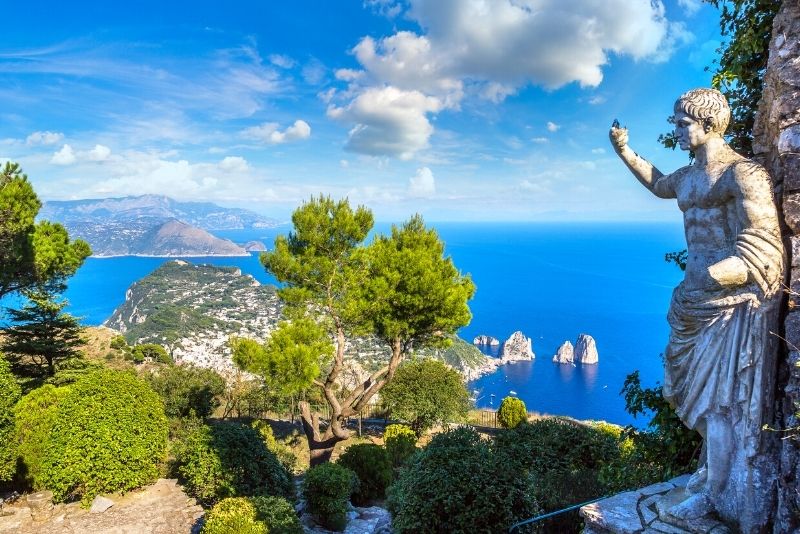 A short jet-boat ride from Naples, Capri is an island of treasures!
The vibrant houses, artisanal merchants, and luxury boutiques add to the stunning colors and sights of the island itself.
Travelers love the warm glows of the famous Blue Grotto, but try rowing a boat along the shoreline for another equally impressive view!
See also: Best Capri Boat Tours – All you Need to Know
40 – Shop till you drop at Galleria Alberto Sordi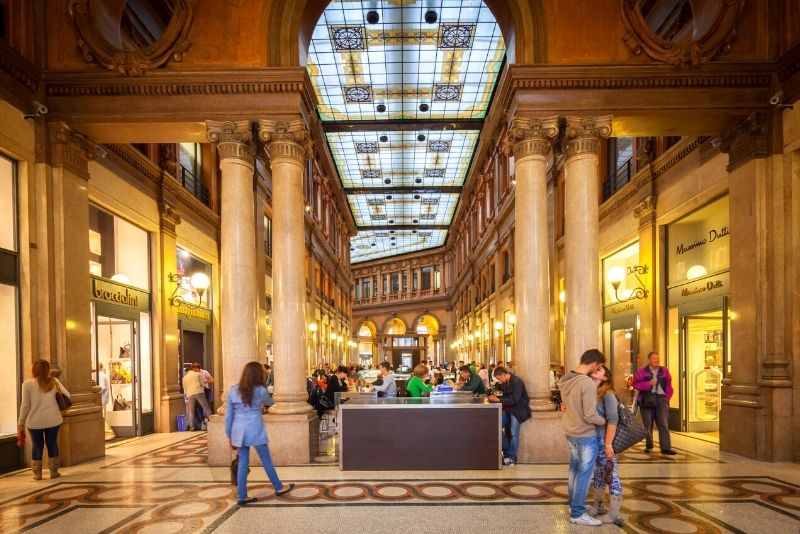 Shopping bags at the ready!
This chic mall in Art Noveau style named after the actor Alberto Sordi in the center of Rome is the first stop for shopaholics!
The design of the building is almost as beautiful as the designer clothes you can pick up from retailers like Calvin Klein and Massimo Dutti.
41 – Explore the Roman countryside on horseback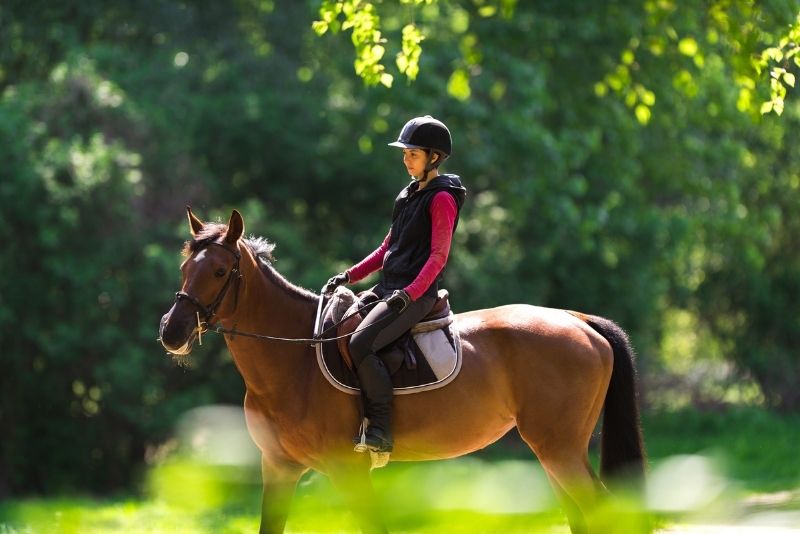 Don't let the country views pass you by through the window of a tour bus.
The Italian countryside is absolutely stunning — and just a stone's throw from Rome!
Feel the fresh air, enjoy the unobstructed views, and most importantly, rest those weary legs on horseback!
Complete your tour with breakfast or lunch from local produce.
42 – Wander Rome's streets lit by moonlight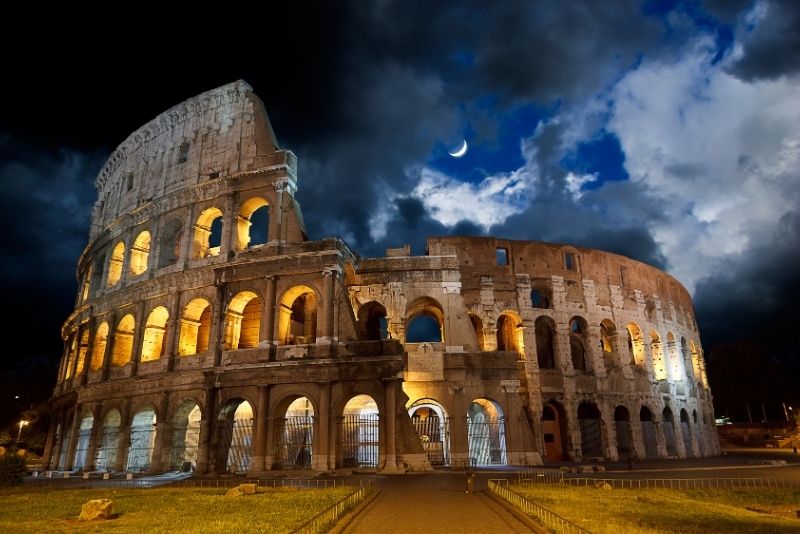 When the streets and squares are bathed in the gentle glow of street-lamps and moonlight, Rome will really take your breath away!
The Eternal City's glorious monuments (don't miss the Colosseum night tour) look stunning when lit up at night, with the bonus of fewer tourists blocking the way so you can see them up close and personal!
Read more about the best Rome night tours.
43 – Don't bring a towel to Caracalla Baths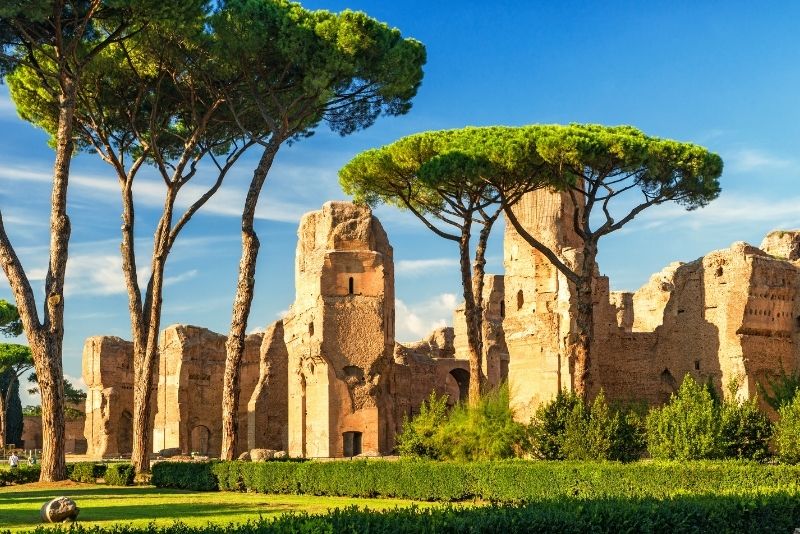 See the weird and wonderful ways the Romans would relax, study and play sport at this ancient spa!
Among the colorful mosaics and equally colorful gossip of the day, the engineering and architectural ingenuity to keep the water hot and the building standing is thoroughly impressive.
A welcomed change from the tourist traps, the Baths give a glimpse into ordinary Roman life.
44 – Ride the world's longest, fastest zipline at Rocca Massima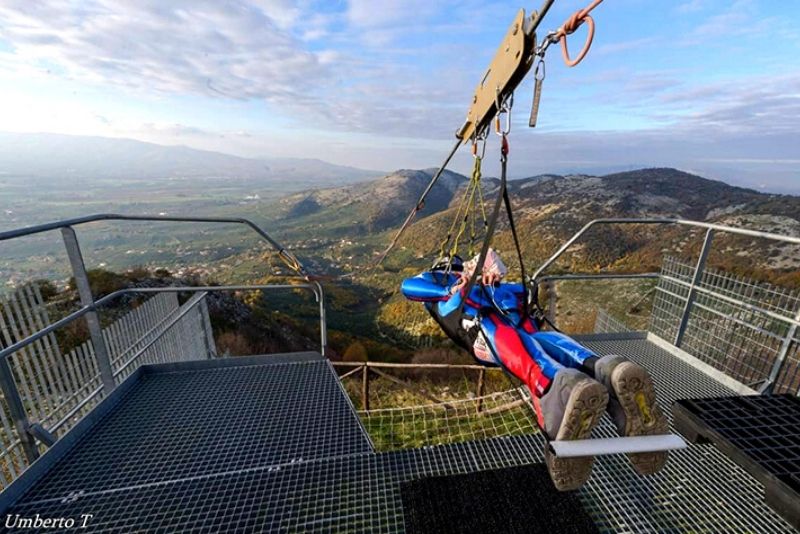 The quiet, medieval village of Rocca Massima is an unlikely home for a thrilling zipline.
Zip through 2 kilometers of zipline 730 meters above the picturesque village for stunning views of the village and nearby slopes, peaking at 160 kph!
If you need to hold someone's hand, you can ride as a tandem.
45 – Eat at Michelin-star restaurants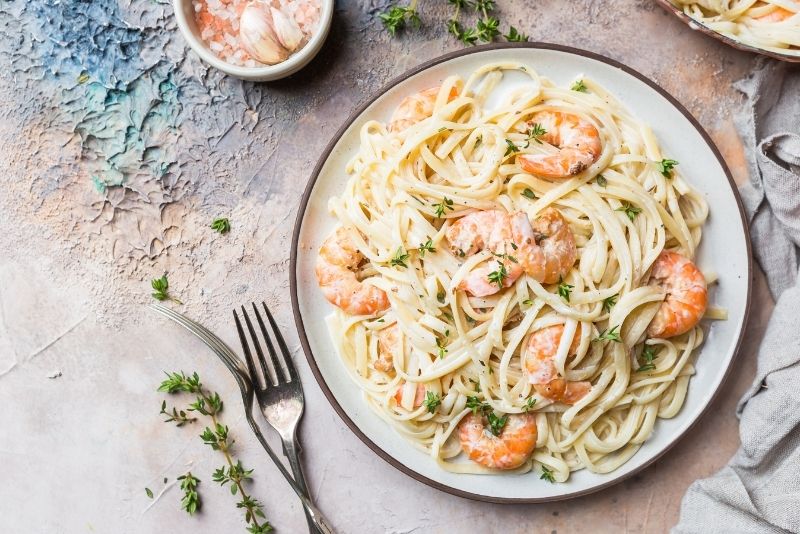 Molto benne! 23 Roman restaurants own at least one Michelin star — three of them belong to La Pergola, where the views are as delectable as the carbonara sauce!
There's nothing funny going on at Il Pagliaccio ('the Clown'), where the eight-dish set menu is a journey through the head chef's career. Wherever you dine, just make sure to book ahead.
Get the dreamiest views of The Eternal City as you dine at Antico Arco, offering some of the best dining experiences in Rome, with popular dishes like a fresh plate of Carbonara with spaghetti and black truffle.
Enjoy an inclusive menu offering gluten-free options, as well as the Japanese-Italian fusion at Bistrot 64 that meshes classic ingredients with a modern, international twist.
Relish the beautiful display of Italian food on every plate at Enoteca La Tore. Offering elegance and tradition, you'll surely enjoy the ambiance of the restaurant, as much as the meal itself.
46 – Paraglide through the Central Apennine mountains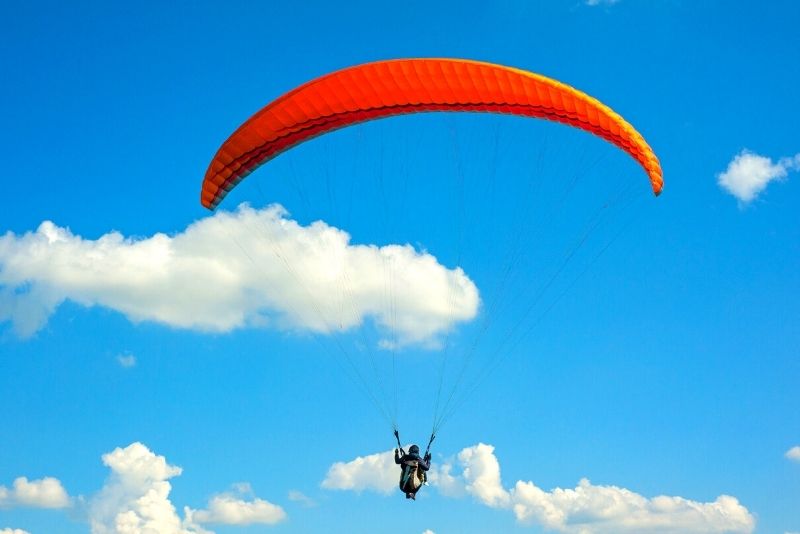 Ever dreaming of flying through the sky?
Da Vinci and many others sure did, and there's nowhere better to do it than in these mountains – the Wild Heart of Italy!
Admire the views from a vantage point you could only dream of as you soar like an eagle through the mountain tops.
When you book your paragliding adventure, keep in mind that the price also includes hotel pick up and drop off, as well as safety instructions by the professionals, and some experiences will even include professional photography and video taken of you gliding around.
47 – Step into the fairytale Ninfa Gardens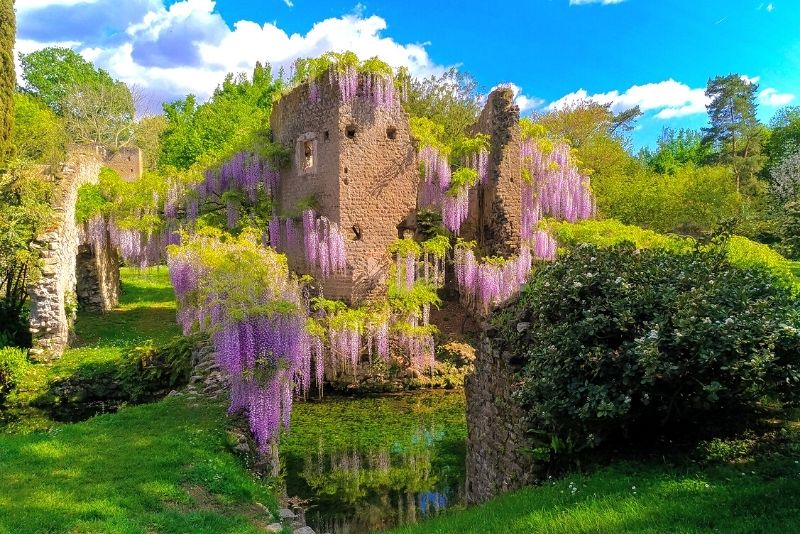 Breathe in the fresh, aromatic air of the stunning Ninfa Gardens.
Presenting over 100 hectares of bountiful green space, monuments, forests, perfect gardens, quaint bridges, and lush trees, to visit Ninfa Gardens is to explore another side of the beloved expression, La Dolce Vita.
See the stunning sights of quaint beauty when you book a day trip tour to Ninfa Gardens from Rome, in a comfortable coach bus, with a lovely lunch in the garden.
48 – Understand the mind of history's greatest genius at the Leonardo da Vinci Museum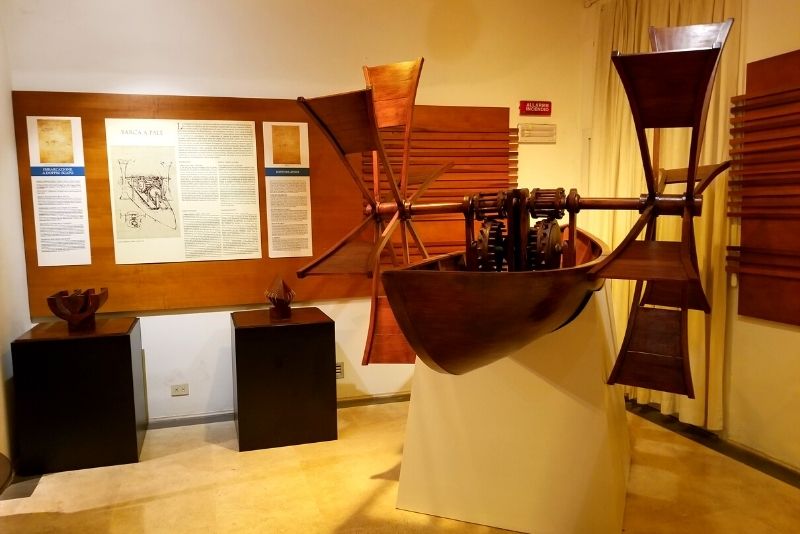 Inventor. Scientist. Artist. Engineer. Architect. Renaissance man. Da Vinci is definitely on the podium as one of history's greatest brainiacs!
Follow his story and step into his mind at this museum to see just how much he did, including 65 working wooden models of his inventions created by the da Vinci codes!
Whether you opt for a museum visit, exhibition tour, or VIP experience, an insightful day is guaranteed.
Digging more Da Vinci? Don't miss out on visiting the Leonardo Da Vinci Exhibition and the Leonardo Da Vinci Experience, two separate activities that offer a technological presentation and immersive experiences like nowhere else of Da Vinci's personal life and inventions.
49 – See the Marcus Aurelius statue at the Capitoline Museums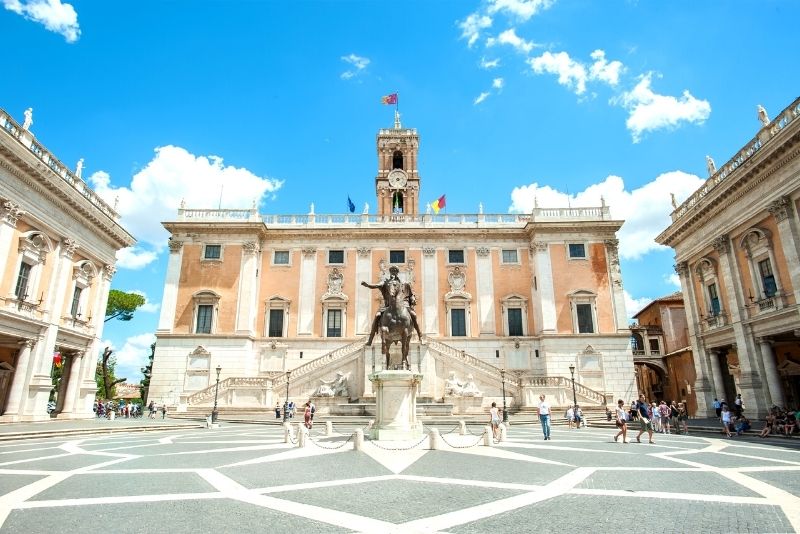 The oldest archaeological museum in the world is an exciting history book brought to life, but there's so much more around here too!
Piazza del Campidoglio was designed by Michaelangelo and so beloved it was used on 50-cent coins, and Piazza Venezia contains the Vittoriano dedicated to Italy's first king fitted with a glass elevator!
50 – See Van Gogh's Gardner at the National Gallery of Modern and Contemporary Art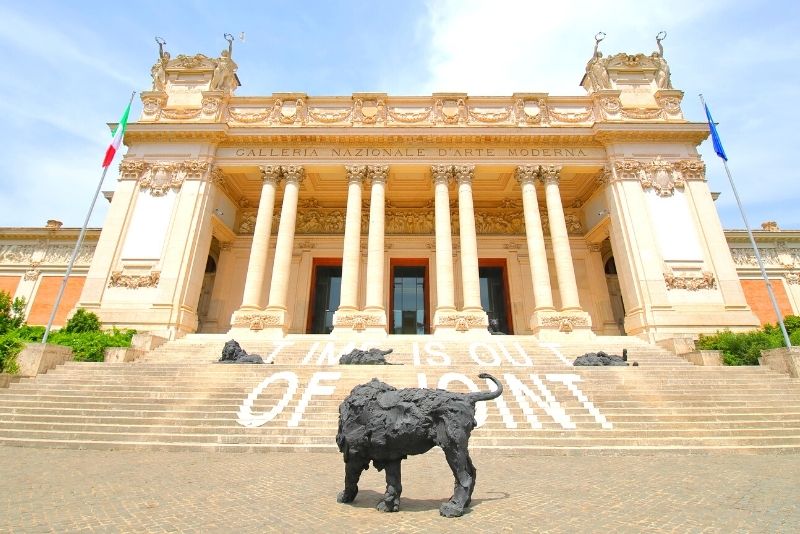 What do the names Cezanne, Van Gogh, Monet, and Jackson Pollock have in common?
Their works are among the 1,100 on display here! Visitors will find Italy's biggest collection of 19th- and 20th-century art in the museum, sometimes referred to as 'the teeth' due to its intimidating columns!
Read more about the best museums in Rome.
51 – Taste wine in the Frascati region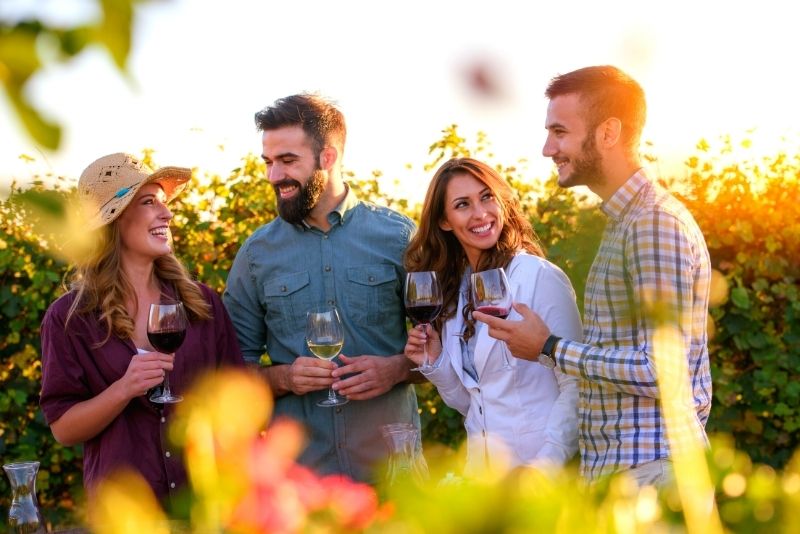 Want to try an Italian wine?
The grapevines and olive groves of the Frascati region are a peaceful oasis to relax away from the busy city – they also have some of the world's best wine and bruschetta available to taste!
Your sommelier will make you into a true connoisseur, or maybe just a wine lover!
52 – Take an Italian cooking class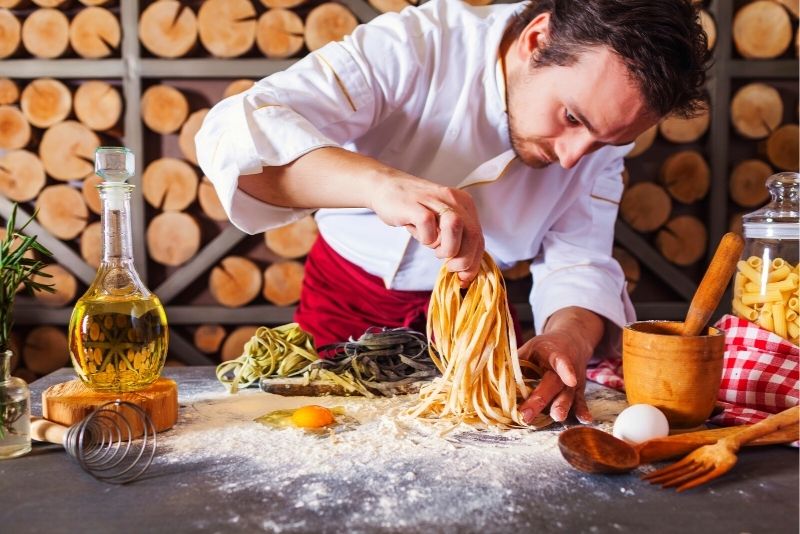 For all you culinary artists, add this to your list of things to do in Rome.
Capture the flavors of Italian cooking with local chefs in an intimate class, all with a glass or two of wine!
Soon you will be making authentic pizza, pasta, and delicious tiramisu to impress your Nonna back home.
53 – Take in an opera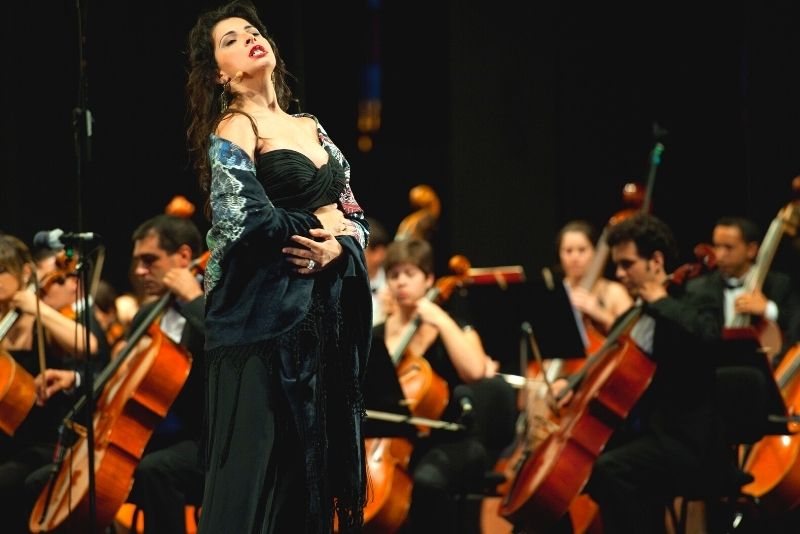 When in Rome, do as the Romans do!
The locals love their opera and build their opera houses to match.
You will fall in love with the facade and interior design of the 17th century Palazzo Santa Chiara before the show even starts, while Teatro dell'Opera di Roma is known for its legendary acoustics!
54 – Meet all the animals at Bioparco Zoo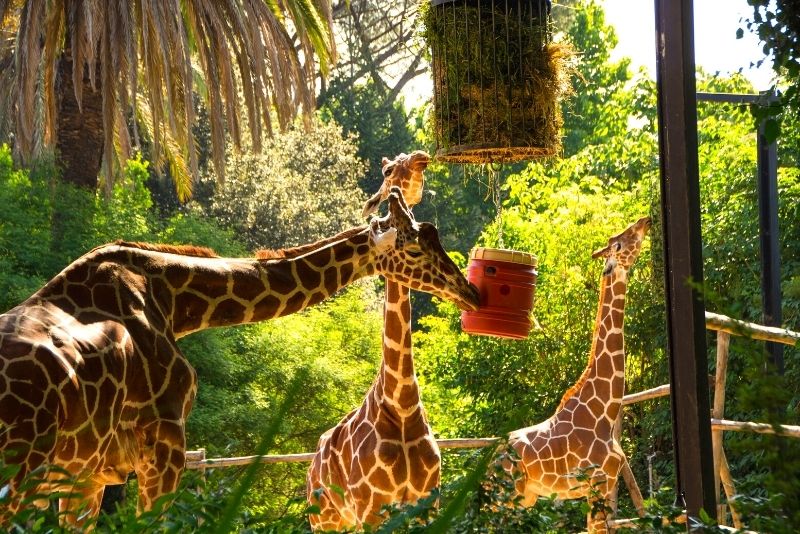 A sanctuary of exotic animals to marvel at in the heart of Rome!
This great escape is loved by kids and adults alike with plenty of cuddly (and not-so-cuddly) creatures calling the Bioparco Zoo home.
While you're there, be sure to check out the endangered animals and learn a little about the important conservation efforts taking place.
55 – Browse MAXXI contemporary art museum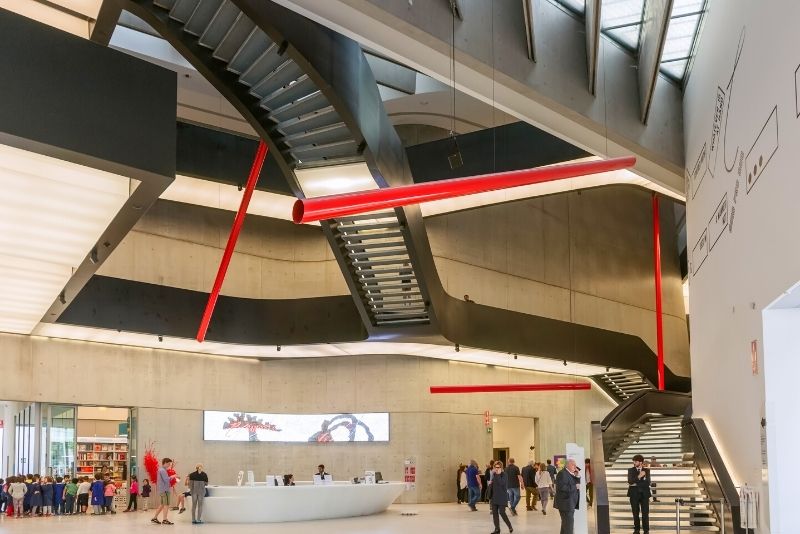 The extravagant museum building is an award-winning architectural marvel, fitting Rome's reputation for having grand and awe-inspiring buildings!
Roman art is more than just ancient artifacts and Renaissance portraits; inside, the gallery displays the best of contemporary art by local and international artists, while also hosting classes and talks for artistic and cultural innovation.
56 – Float through the skies on a thrilling helicopter tour
Take to the Roman skies on a helicopter tour of the city's beauty and magic from above.
For the duration of 30 minutes, you'll be flying with a professional pilot, learning about the sights from a unique perspective that will truly take your breath away.
Aside from seeing the scene of Roman landmarks like the Colosseum, Tivoli, and the Castelli Romani, you'll also see the countryside just outside of Rome come alive like nowhere else.
57 – Find a bargain at Castel Romano Designer Outlet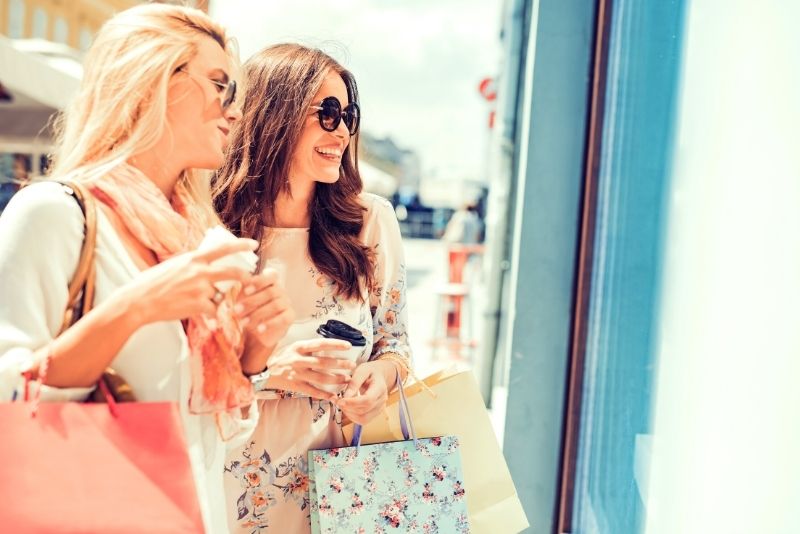 What do you get when you cross 156 leading designer stores, 9 restaurants, and one credit card?
You get Castel Romano with famous Italian and international labels offering as much as 30-70% off their stock!
For a little help carrying those bags, arrange for an air-conditioned minivan to take you to/from your hotel!
58 – Go skydiving at Nettuno
Skydiving is at the top of everyone's bucket list.
Get up to 4000 meters and take a deep breath before you get the adrenaline-hit of a lifetime and views of Rome to match – all you have to do is jump!
To show off to your friends, you'll get a DVD of your jump and a participation certificate.
59 – Don't get spooked on a Ghost Tour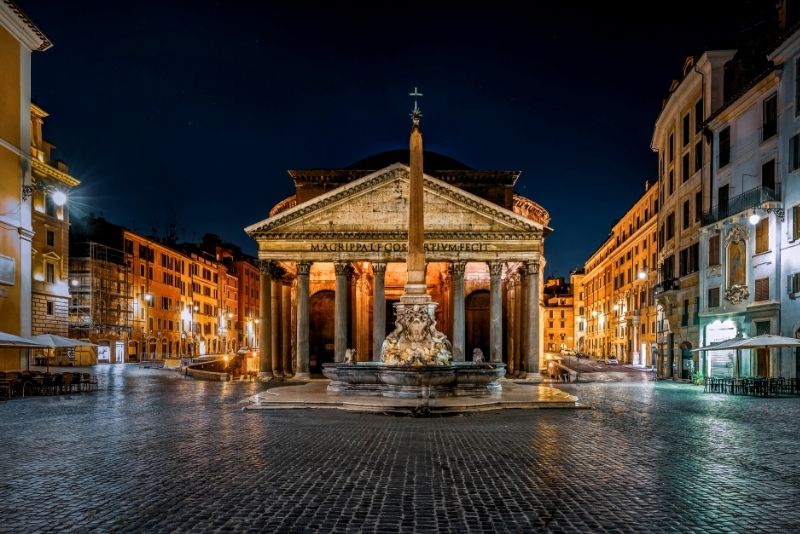 The legends and mysteries of the Eternal City which saw it all give rise to plenty of folklore and ghost stories!
See the house of Rome's most notorious murderer, the bridge haunted by the female Pope, and learn Rome tried to tackle crime and the plague by burning heretics and hanging pictures!
With a history spanning thousands of years and tickets as low as $0 USD, a ghost tour of the Eternal City is an absolute must on your itinerary.
60 – Watch the Rome derby at Stadio Olimpico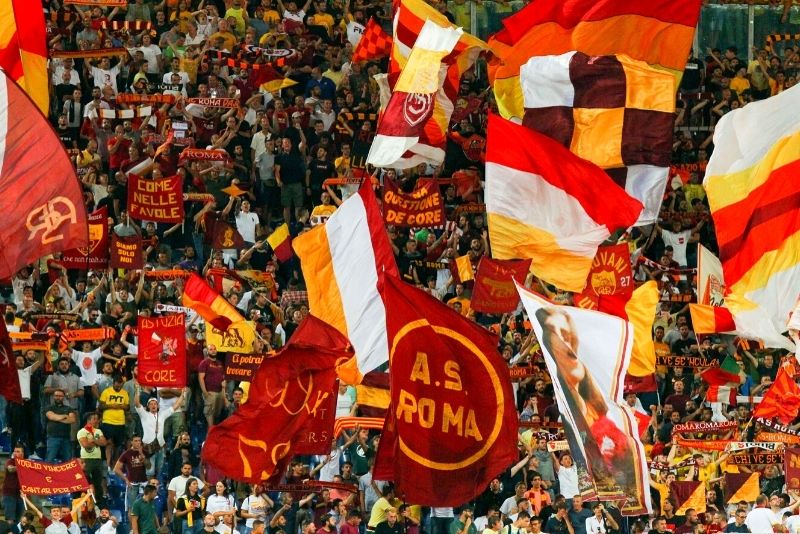 When the two local football teams do battle here (Lazio and AS Roma), Stadio Olimpico is the modern Colosseum!
70,000 fans will pack the stadium for a derby, with an atmosphere unlike anything else; otherwise, watching either side host a football match is still a treat.
The stadium also sometimes hosts rugby unions, athletics, and concerts.
61 – See the Papal Palace of Castel Gandolfo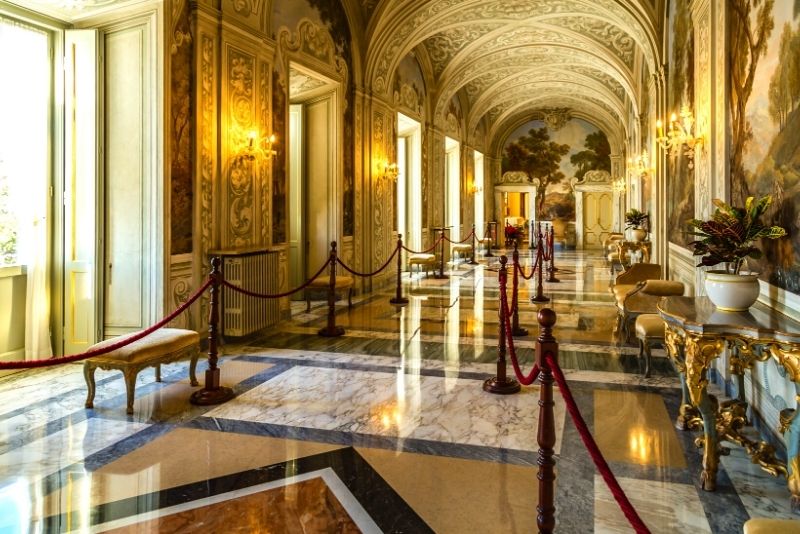 The Pope's summer holiday house is a great place to escape.
The ancient villas overlook a crystal lake with landscaped gardens on either side and contain art, a theater, and a circus!
On a guided audio tour of the facility, keen visitors will learn a little about the politics, stories, and controversies of the different Popes who inhabited it in decades gone by.
Don't miss out on the other fun with kayaking tours available at the lakes nearby, as well as taking a tour through the splendor of the Pontifical Villas, overflowing with aromatic, manicured gardens.
62 – Ride through Rome on a golf-cart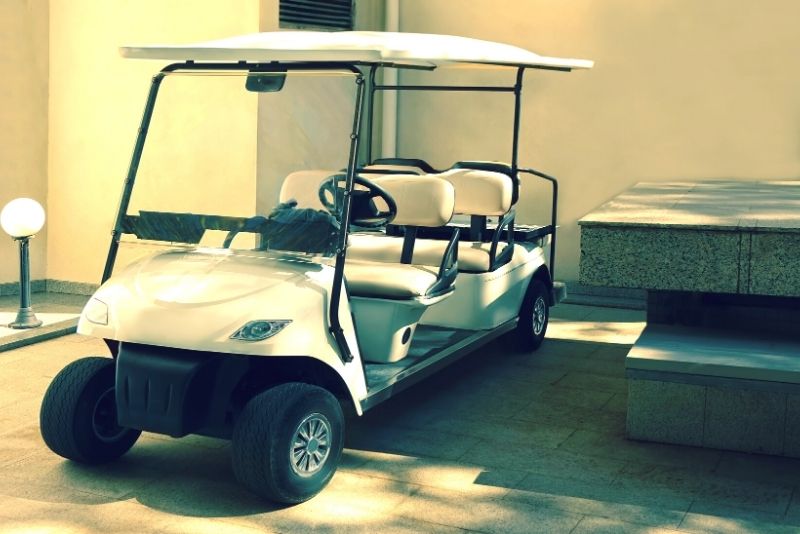 Roam past palaces, churches, monuments, fountains, and galleries on a family-friendly and well-covered golf cart!
Save your legs from the seven hills of Rome as you get acquainted with Italy's beating heart and the long-time capital of the Western world.
You even have the option of customizing your tour's itinerary in line with your interests!
63 – Check out the Gladiator School Museum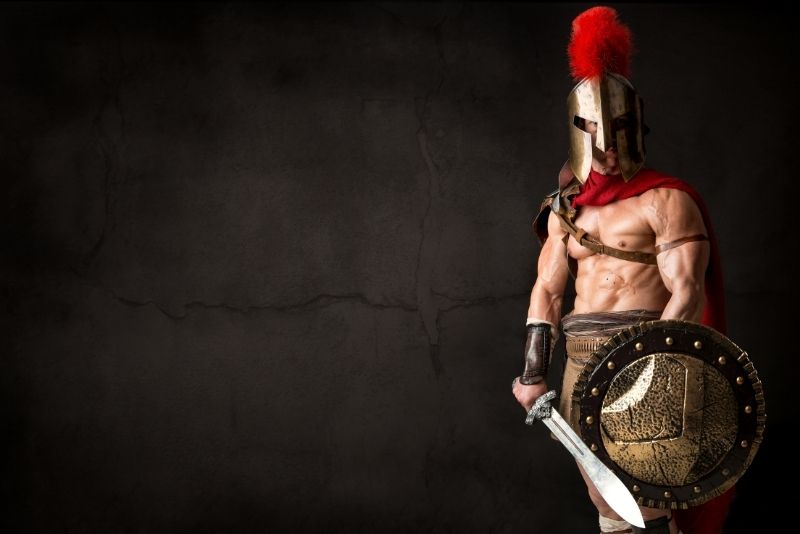 Sharpen your sword and don your tunic!
Learn the basics of authentic gladiator sword-fighting and wield your weapon in a gladiator tournament with the other students, or picture yourself in the Colosseum face-to-face with a lion and in front of thousands of screaming fans!
You'll be sure to give this a thumbs-up.
64 – Drink up Rome's craft beer scene on a Beer Tasting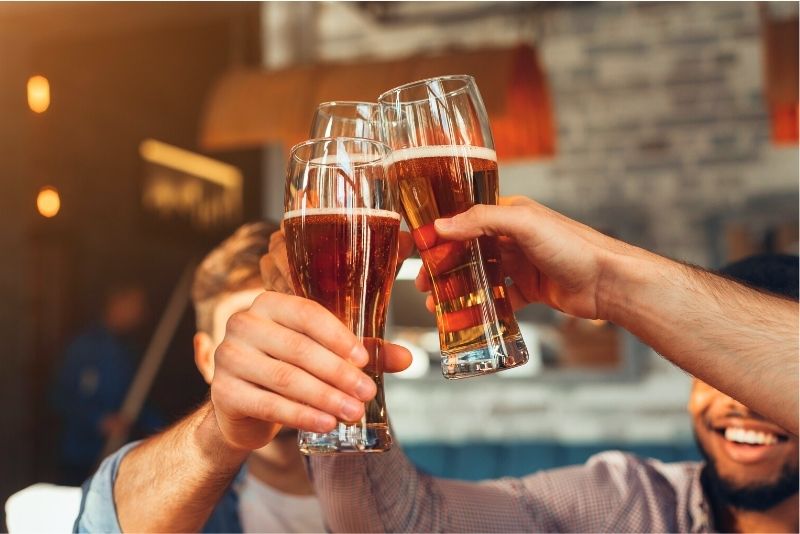 With the growing scene of craft beers in Rome, a beer tasting is an absolute must!
Join a group of avid travelers and a professional tour guide to take you to the best breweries in the city, including the oldest brewery in Rome, Birreria Perroni, and learn about the beer-making process in between sips.
Whether it's visiting the Roman countryside's breweries, or it's checking out the trendy breweries in Trastevere, the Beer-tasting tours start at $25 USD.
65 – See three countries at once at the Garden of Oranges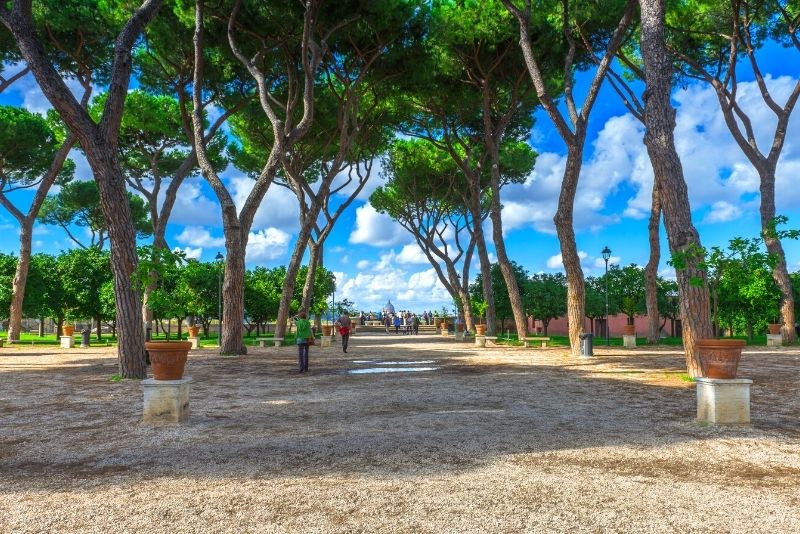 The romantic walks through Parco Savello's orange trees lead to beautiful panoramic views of Rome and the Vatican City!
The third country — one seldom known by tourists or locals — is the mini-state of the Sovereign Military Hospitaller Order of Saint John of Jerusalem of Rhodes and of Malta.
Find the door with the keyhole to see all three countries at once!
66 – See the owls of the Casina delle Civette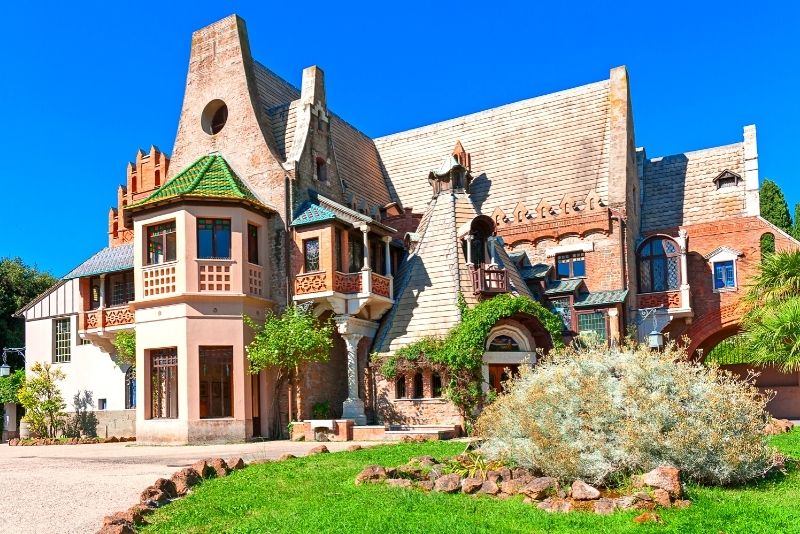 Plenty of tourists overlook the rustic 'House of the Owls', home of former Prince Giovanna Torlonia Jr., but it's a hidden gem certainly worthy of a visit!
The owl motif appears everywhere: stained glass windows, in the furniture, and in the decor!
All up, the decorative house is a petri dish of experimental artistic expression with mixed aesthetics.
67 – Catch a movie at Villa Medici's open-air cinema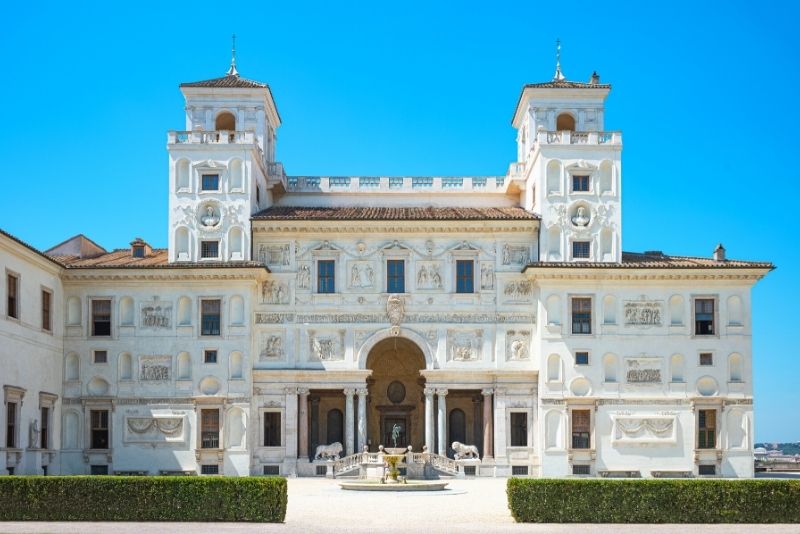 The fantastically preserved 16th-century French villa and gardens wouldn't look out of place around Versailles, but lucky for travelers to Rome it's just around the corner!
Parts of the elegant Villa are only accessible by private tour, but it holds events and exhibitions in its rooms and gardens for art, film, and music.
68 – Have fun at Rainbow Magicland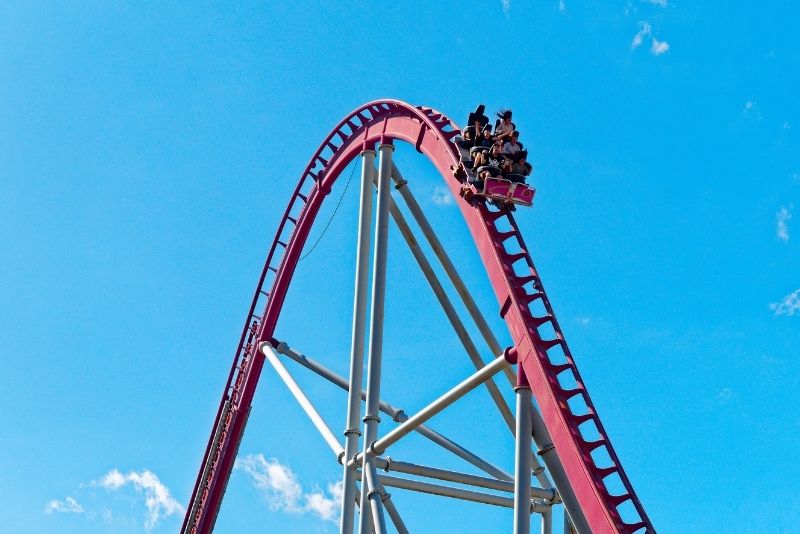 Rainbow Magicland amusement park with 180 factory shows nearby is a playground for older and younger travelers alike!
Dine on a medieval banquet in front of a live jousting show, or for thrill-seekers, the Cagliostro indoor roller coaster will turn you around and upside down.
For the best bang for your buck, grab a ticket that also includes entry to ZooMarine.
69 – Tour the mansion of the National Etruscan Museum of Villa Giulia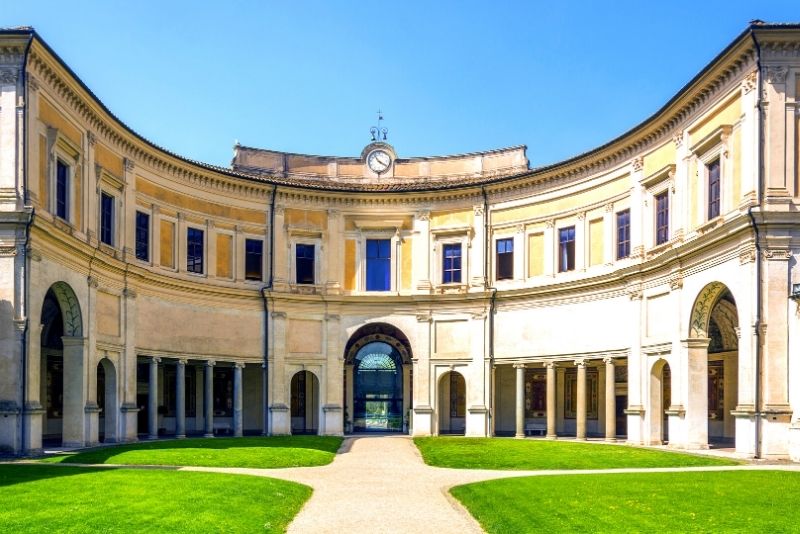 This beautiful 16th-century Renaissance palace and its lovely gardens would be worth visiting even if they didn't have the most phenomenal exhibit on the Etruscans!
Visitors love the Sarcophagus of the Spouses where the lovers recline for all eternity along with pottery, art, funeral urns, jewelry, and sculptures — all of which combined bring the civilization alive.
70 – Explore the bustling Trajan's Market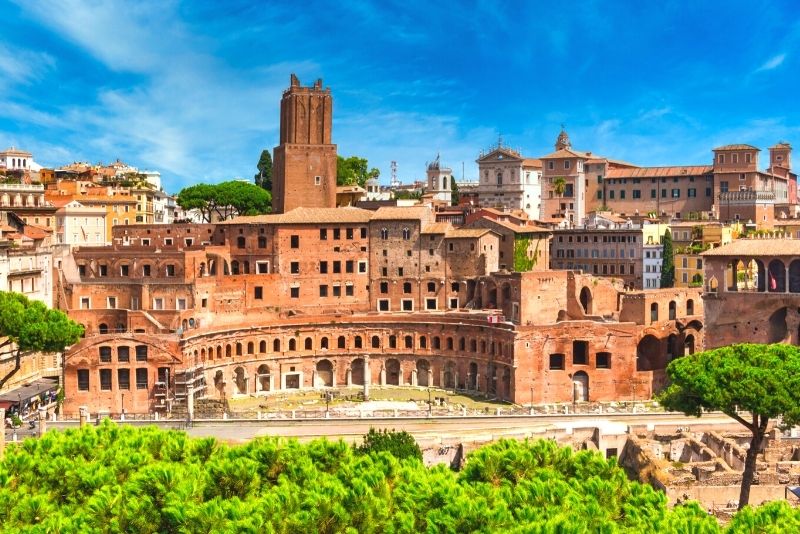 Once home to over 150 shops and apartments, Trajan's earns the title of the oldest shopping mall in history.
With its original appearance basically intact, it's easy for visitors to imagine the place bustling with vendors, fresh produce, and buyers looking to bargain!
Complete your visit at Museo dei Fori Imperiali which synthesizes past with present to give a unique glimpse of Rome.
71 – Go rafting in the Marmore Falls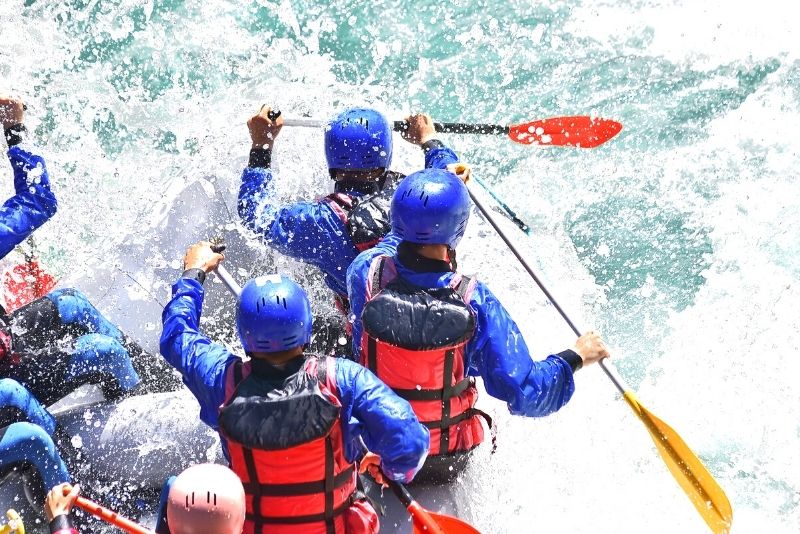 Thrill-seekers will be quick to add this to their list of things to do in Rome.
Europe's highest waterfall flows through the Nera River for 2 miles of 4th-degree rapids, flanked by views of lush greenery and vegetation!
When you're done there, the Marmore Falls Natural Park has lovely trails and picnic spots!
72 – Work on that tan on Ponza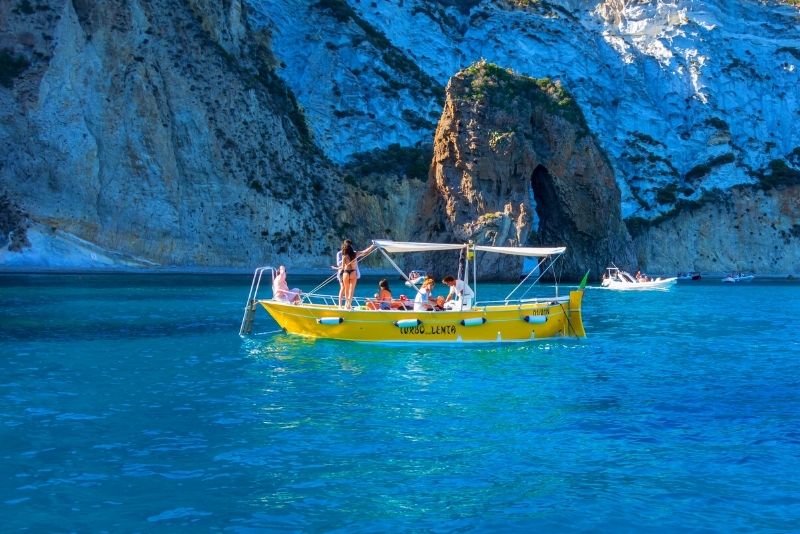 Lose yourself on a day trip to the island of Ponza.
With multiple boat tours to choose from you can snorkel in crystal blue waters, whilst discovering the secrets and history of the island.
With lunch provided on the private boat to enjoy alongside the views, you won't want to leave!
73 – Eat to your heart's content in Testaccio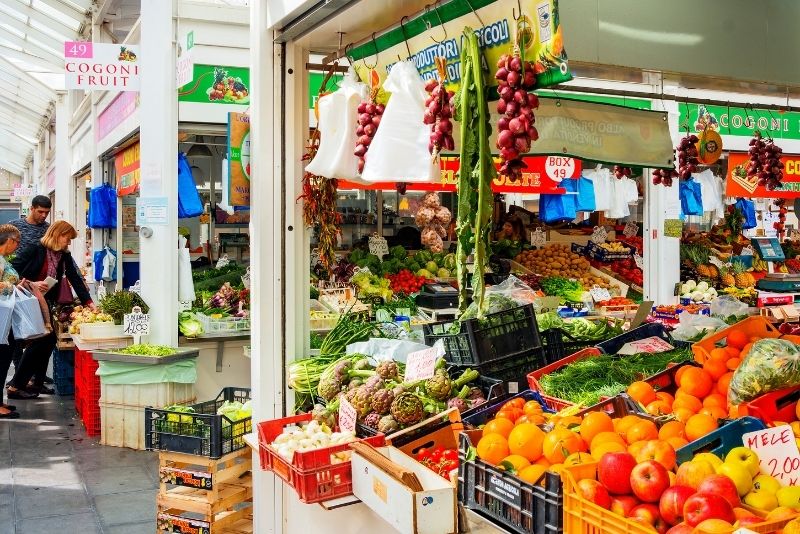 Food, glorious food!
We all know that Rome is the home to some of the greatest foods and the best way to experience and find the most-loved local establishments is through a local food tour.
Be guided through the streets of blue-collar Testaccio, the birthplace of Roman cuisine, tasting its rich history and authentic local treats.
74 – Get ready for a night of entertaining fun at Ellington Club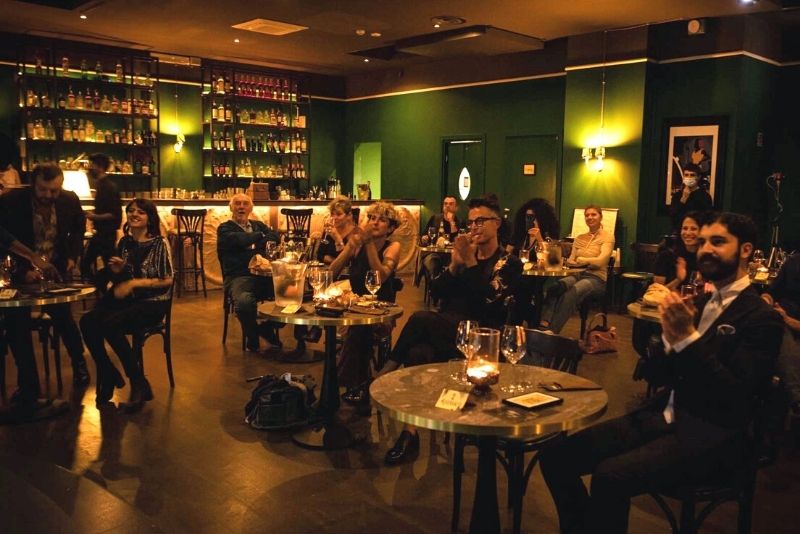 Whether you're looking for a night of impressive Burlesque, a snazzy Jazz club, a musical, or a comedy show, you're in for a fun night of surprising fun at Ellington Club.
Situated a little outside of the city center of Rome, and presenting shows all week long, Ellington Club offers incredible talent, and wonderful dinner and drink options where you can rub shoulders with the locals, and relish an evening of singing, spectacle, and performance.
Be sure to book your table ahead of time on their website.
75 – Ride the K2 at Hydromania water park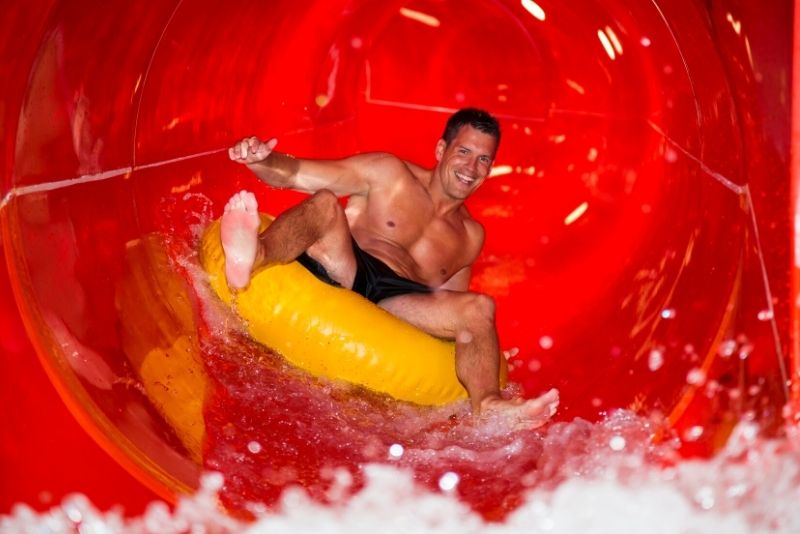 Hydromania water park has something for everyone: water aerobics sessions, a jacuzzi pool and beach area to chill in the water, a restaurant, and waterslides of all kinds!
The pick for thrill-seekers is K2, where with two parallel slides, you and your mate can see each other one last time before a 3-second drop!
76 – Hit up the best bars in Rome on a Pub crawl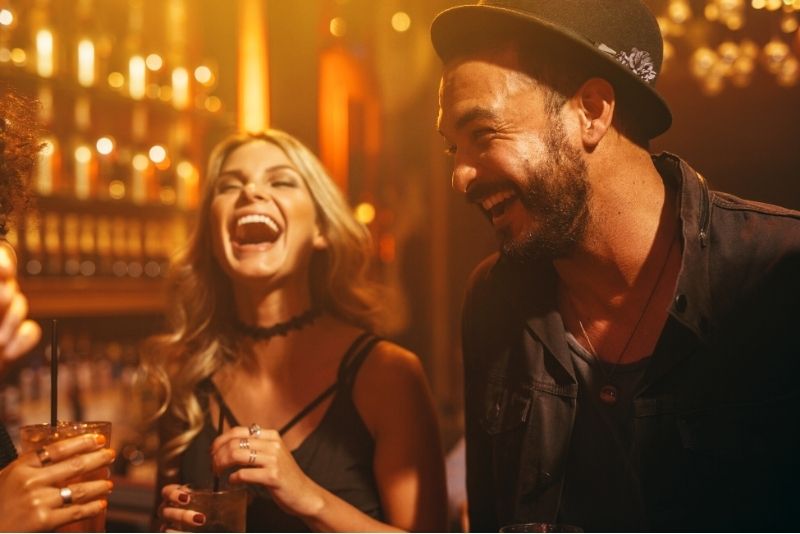 Plan for an exciting night out as you venture out onto the city on a fun Pub crawl.
Visit the best bars, clubs, and more as you venture into Rome at night, engaging in the fun, and making your best memories with new friends.
Check out some of the best bars on the tour, from the cozy Argot in Campo de Fiori, step into the dazzling vibes at Open Baladin, or a fun speakeasy at Jerry Thomas Speakeasy.
77 – See all of Rome's iconic squares and fountains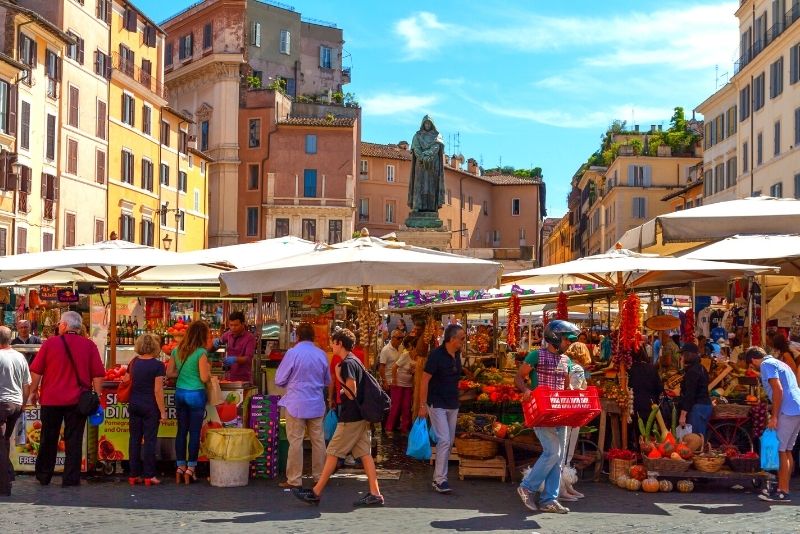 The squares and fountains are the city's lifeblood, so whatever things you do in Rome will involve them!
Take a tour to discover the coolest ones, including a fountain shaped like a half-sunken ship and the Campo de' Fiori which had a medieval market.
The squares are brimming with life and tales for you to hear!
78 – Admire the Spanish Steps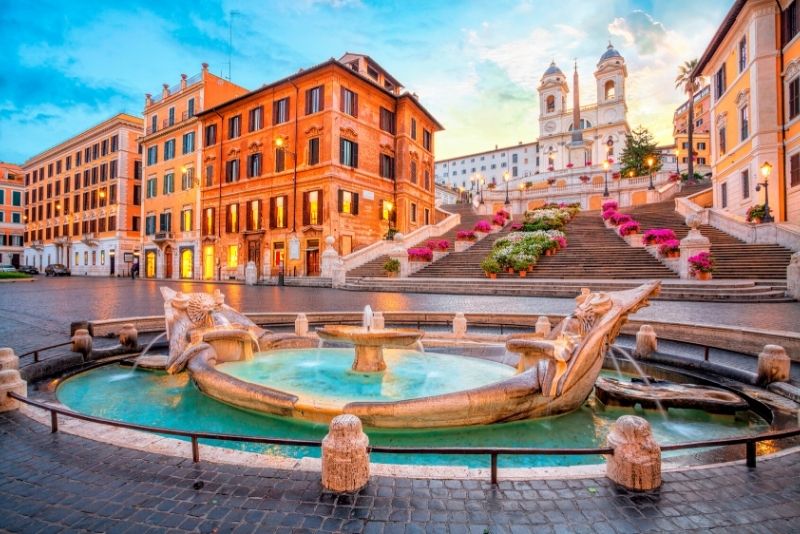 Grab some gelato and savor the flavor on the Spanish Steps!
One of the most famous set of stairs in the world, located between the Piazza di Spagna at the Piazza Trinità dei Monti, it's an essential selfie spot.
With a beautiful view of the Trinità dei Monti church at the top of the stairs as well, it's definitely worth climbing.
Check out the Best Rome Tours.
79 – Plan your escape at Mamertine Prison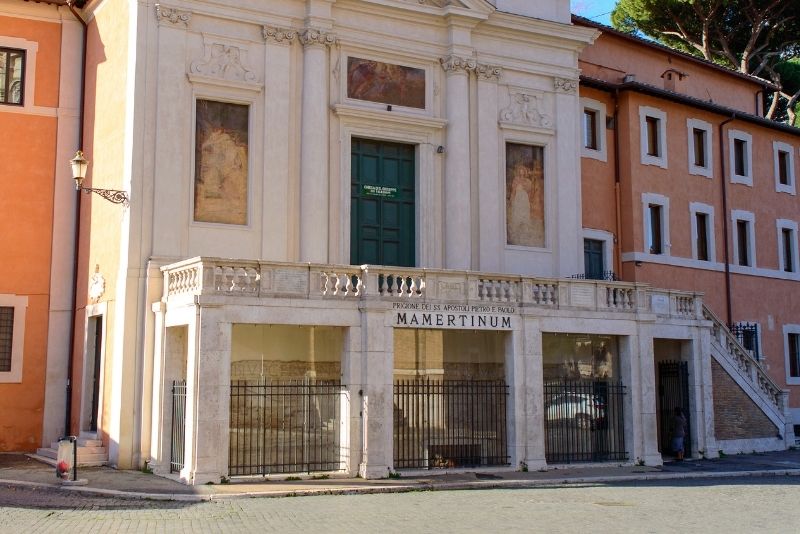 If you think you're too good to be behind bars, just remember even St Peter was held here in Rome's oldest prison!
These cells have held saints, emperors, and kings condemned to their fates — hear the fascinating fables of how they got into trouble, how they were treated, and how St Peter escaped!
80 – Listen to the buskers at Terrazza del Pincio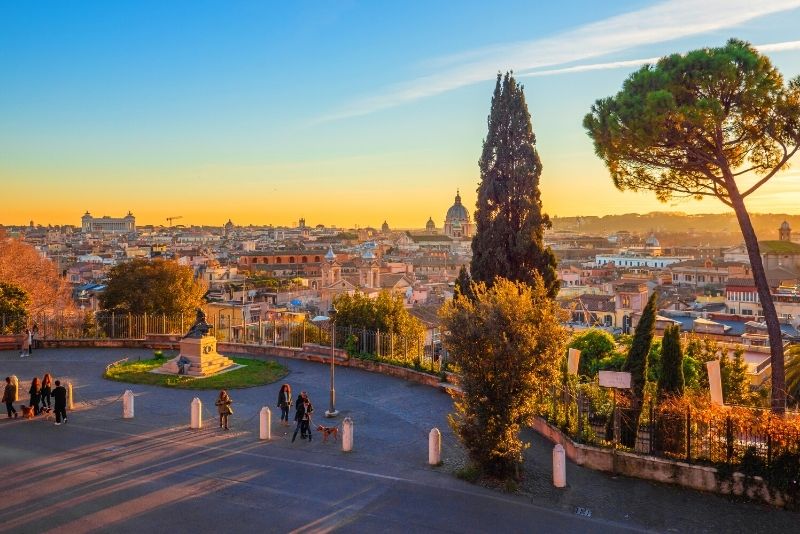 Next to Borghese Gardens, visit the Terrazza del Pincio and take some time one afternoon to listen to the talented buskers (don't forget to throw them a coin or two!).
Then in the sunset, the marble starts to glow as you round off an amazing day around Rome with an equally wonderful sunset!
81 – Watch the acrobatic divers show at Zoomarine Water Park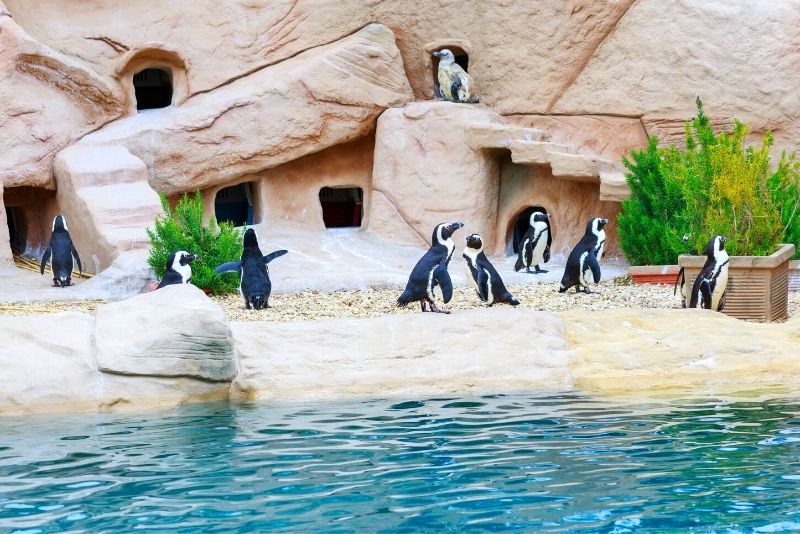 Get up close and personal with the animals with live shows featuring dolphins and sea lions; step into a green aviary at Parrots Forest, and strap in for adrenaline-pumping roller coasters and water slides.
A crowd favorite performance, visitors typically love the circus element at the acrobatic divers' show!
It is a fun-filled adventure for all to enjoy!
82 – Light up with joy at a candlelight concert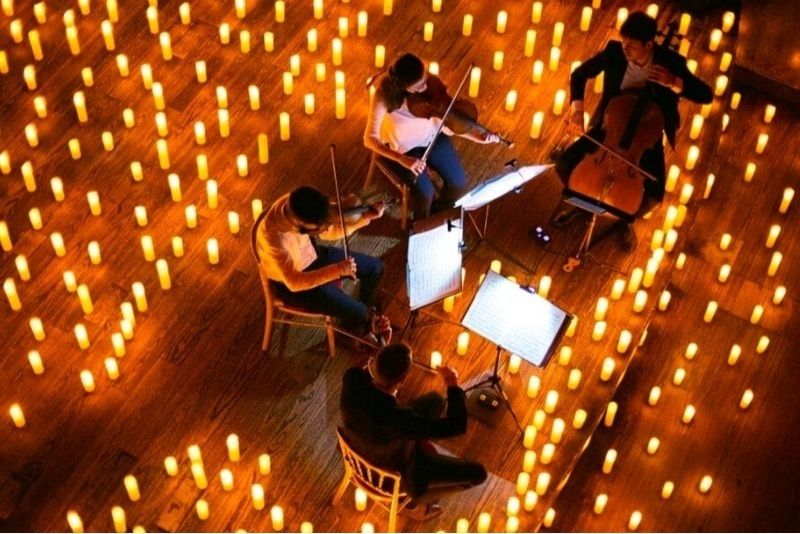 Feel illuminated with pure happiness as you enter the candlelit concert venue, presenting your favorite music, whether it's contemporary music or classical renditions.
Taking place in more than a few music venues throughout Rome, check out the Candlelit Concerts in Rome and choose from a variety of concerts offered, from a tribute to Queen's music to viewing an intimate, candlelit Ballet concert, and Italian classic singers like Lucio Battisi.
Tickets start at 27 euros.
How to get to Rome?
Rome has 2 international airports – Fiumicino and Ciampino, each offering a variety of ways to get to Rome's city center, whether by train, the Airport bus, or even uber.
However, if you're looking for an easier, more convenient mode of transportation that takes you straight to your hotel, consider booking an airport transfer, which usually starts at around $45 USD.
Where to stay in Rome?
Stay in the complete luxury and cleanliness of The Liberty Boutique Hotel, an 11-minute metro ride from the main sights like the Colosseum, and the Roman Forum. Continental breakfast is served fresh daily, and additional amenities are offered like an airport shuttle for guests only.
The Spanish Suite Campo de' Fiori is a great option for those wanting to stay near sights like the Pantheon, Piazza Navona, and of course, Campo de' Fiore. Feel like royalty slipping into your cozy robe and slippers after a day of walking around, and wake up in the morning to fresh coffee and tea in the lobby.
Hotel Scenario is a wonderful hotel that boasts a modern style, with warm hospitality and an in-house restaurant not to miss. Stay minutes away from lovely sights like Palazzio Venezia and the Pantheon. Brimming with great services like airport shuttles, wake up every day to fresh coffee on your beautiful terrace.
Visiting Rome on a budget?
What's the best way to explore Rome? A free walking tour with a local guide, showcasing the best of the city, plus a few more items that don't make the guidebooks.
To make your budget stretch, even more, consider purchasing the Rome Pass or the Omnia Card – a tourist pass that allows you entrance into some of Rome's most popular sights at a discounted price, as well as discounted public transportation.
You'll save around 30% on full-price entry, with skip-the-line options available.
Where to go next?
Don't miss out on having the best, and most authentic pizza in your life in the city where it was created, Naples.
Sorrento, not too far from Naples, is another wonderful city, most known for its citrus fruits growing all over the city, adorning and adding a lovely fragrance to the air.
Get yourself to the Amalfi Coast, most adored for its stunning cliff views by the sea, its houses perched on the side of the mountain, and its fire-y red sunsets.
Florence is a must-see city in northern Italy, dazzling visitors with its striking Renaissance architecture like the Florence Duomo, The Ponte Vecchio, Giotto Tower, just to name a few.
Be enamored by the romantic ambiance of Venice, and its winding canals, narrow bridges, and classic beauty and culture that comes alive during Carnival.
Milan, the capital of fashion and strong capital for Italian gastronomy, also offers its visitors an eyeful of architectural beauty and historic culture.
To travel well and comfortably, make sure to check out multi-day trips from Rome, taking you beyond the city to explore more of the Lazio region.
Final thoughts
To capture all there is to see in Rome, would be a tremendous task, but we hope that we inspired a few ideas to get your list of things to do in Rome started.
With its historic charm and romantic atmosphere that will always remain in Rome, no matter the era, we can bet you're ready to start looking for flights.
So, what are you waiting for? The Eternal City awaits you.
Happy travels!