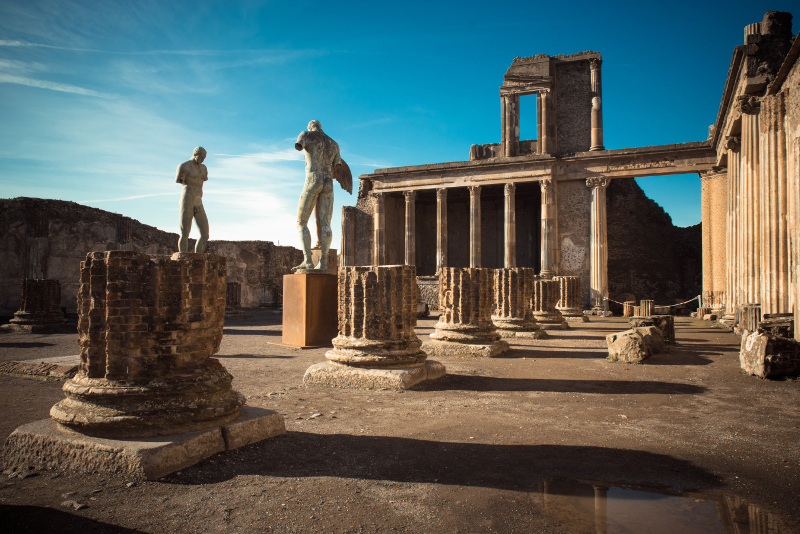 Looking to book Pompeii skip the line tickets? Find out all about how much they cost, how to skip the line with advance tickets, who is eligible for discounts, what to see, special combos including other attractions, and more!
Updated information about the reopening after COVID-19 closure
We are happy to announce that Italy's archaeological site Pompeii has reopened after several months of closure due to COVID-19.
In order to welcome visitors in safe conditions, some safety measures have been taken: visitors must wear a mask during the visit, will need to follow a pre-determined route, within defined time slots, and with the necessary distancing measures.
The price of the ticket has increased from the 1st of August 2020. The standard ticket costs €17,50 when purchased online. Online booking is recommended to avoid crowds.
On this post, you will find a complete guide to getting tickets for the Pompeii ruins, including:
The well-preserved ruins of Pompeii date back to 79 AD, when Mount Vesuvius erupted and buried the town after being dormant for 1,500 years. After the town was covered in volcanic ash, it was forgotten for centuries, until the 18th century, when early archeological expeditions discovered the ruins. Today, Pompeii is a designated UNESCO World Heritage Site that attracts millions of people from across the world.
Ready to explore Pompeii archeological site? Don't feel like reading ahead? Click on the following link if you wish to book Pompeii tickets right now.
How much do Pompeii tickets cost?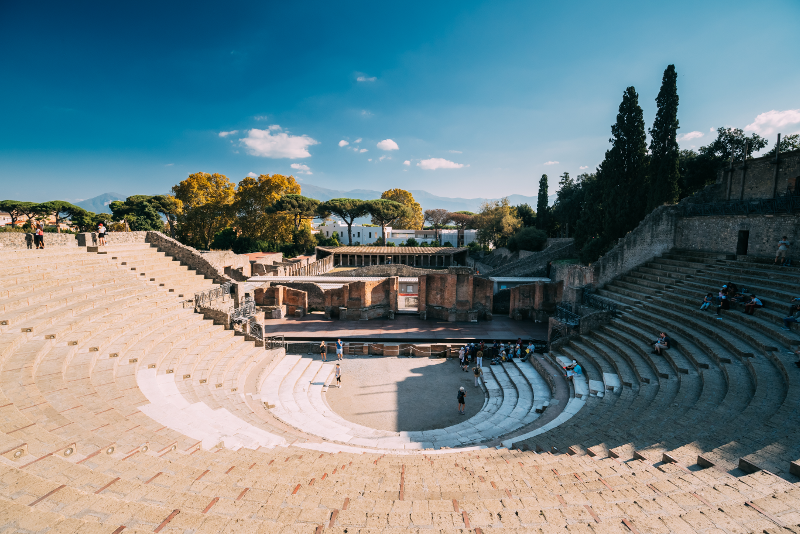 The prices of Pompeii tickets have increased from the 1st of August 2020. Prices are as follows:
Price standard ticket online: €17.50 (The price is €16 if purchased at the gate)
Price reduced ticket online: €3.50 (The price is €2 at the gate)
Who is eligible for discounts?
EU citizens aged between 18 and 24 years old can enter Pompeii with reduced-price tickets. The same offer extends to visitors of non-EU countries as long as the visitors' country and Italy have a reciprocal admission agreement.
Children younger than 18 years old, disabled visitors and the person accompanying them, and students enrolled in certain courses are entitled to free entry.
How do you book Pompeii tickets in advance? How do you skip the line?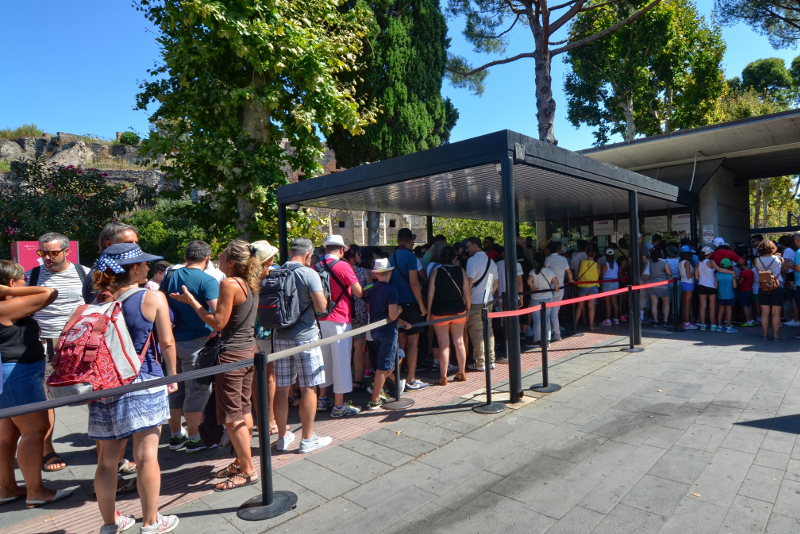 Updated information about Pompeii tickets after COVID-19 closure
As a result of the provisions against the spread of the COVID-19 pandemic, all visitors are strongly recommended to book tickets online. With a maximum of 40 people per time slot, make sure to book your tickets early.
While it's not mandatory to purchase tickets in advance, Pompeii skip the line tickets enable you to enter at one of the three entrances (Porta Marina, Villa dei Misteri and the Anfiteatro) without standing in a queue to get in.
Pompeii is one of Italy' busiest tourist sites and queues can get incredibly long during the day. You should aim to book online your Pompeii tickets ahead of time in order to avoid having to wait a long time at the entrance.
You may buy online skip the line tickets on the official website of Pompeii or through another travel website such as GetYourGuide, Viator or Musement. With instant delivery to your phone, you can use those tickets at the entrance gates, where you will see a skip the line lane and can proceed directly there.
Are there any Pompei guided tours? Are they worth it?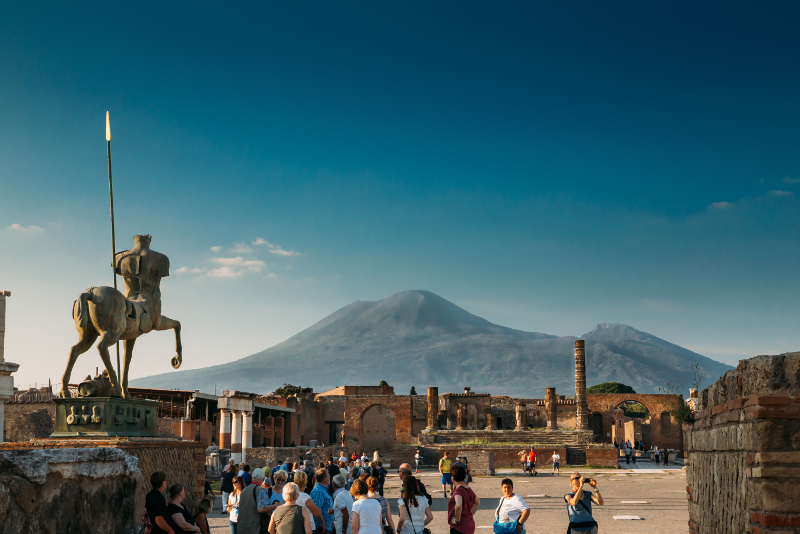 Guided tours generally include Pompeii skip the line tickets. These tickets are booked in advance, which saves you queuing up on the day you visit. Taking a Pompeii guided tour also ensures you see the most important parts of the ruins and get reliable answers to your questions.
Pompeii small-group guided tours: enjoy a small-group guided tour of Pompeii over 2.5 hours with a knowledgeable local guide. Stroll along cobblestone streets to explore the Forum, bathhouse, a brothel and individual homes.
Pompeii private guided tours: A 2-hour private guided tour with Pompeii skip the line tickets is a great way to get in-depth information about the site and to have all your questions answered. Begin the tour at Porta Marina and then explore the Forum, the Main Square, surrounding temples, law courts and fascinating porticoes.
Pompeii audioguide tours: follow an audio guided tour with skip the line tickets for Pompeii and discover the ancient ruins that have withstood the ravages of time.
How do you reach Pompeii from Naples?
The ruins of Pompeii are located only 25 km away from Naples. You may reach Pompeii by car, by bus, or by train. It will take you around 30 minutes to reach Pompeii.
By car: you may use the A3 Napoli-Salerno, driving along the coast, and exit at "Pompeii ovest".
By bus: head to Nuova Marina port in Center of Naples and use the SITA local buses. Buses go twice an hour to Pompeii.
By train: head to "Napoli Centrale" train station and board the "Circumvesuviana" train. This train runs every 30 minutes. Get off at "Pompei Scavi". The entrance of the Pompeii ruins is situated only 50 meters away. You can't miss it.
You may book an all-inclusive day trip to Pompeii, including transportation, tickets and guide services. Compare prices between providers before booking.
How do you reach Pompeii from Rome?
Pompeii is located about 240 km away from Rome. Visitors should factor around 3 hours of travel both to and from Pompeii.
By train: this is the most popular mean of transport to travel to Pompeii from Rome. Head to "Rome Termini" train station and board a high speed train towards "Naples Centrale" train stration. It will take you around 70 minutes. Once you have arrived in Naples, take the "Circumvesuviana" train toward Pompeii. Get off at "Pompei Scavi" and enjoy your visit of Pompeii.
By car: whether you have your own car or not, you can always rent a car and drive down to Pompeii. We recommend this transportation specifically for tourists who don't have to worry about a budget. It will take you around 3 hours to reach your final destination.
By bus: If you'd rather enjoy a drive down to this ancient town, you can always take a shuttle bus instead. However, we do not recommend this option as it can take up to 6 hours to reach Pompeii.
There are many providers organizing day trips from Rome to Pompeii. It is best to compare prices between a few providers before booking as discounts and special deals are sometimes available and can save you some money.
Are there any combined tickets including Pompeii tickets and other attractions?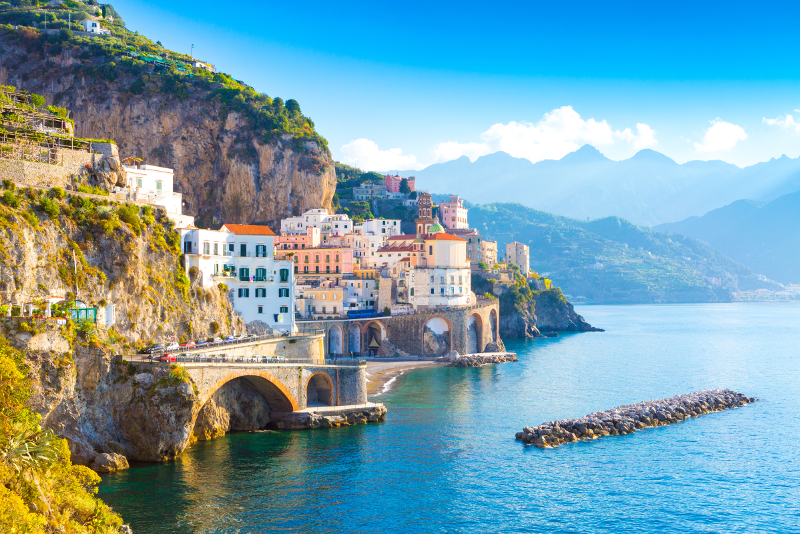 If you are planning to be in the area for a day or two, consider buying combined tickets, as they help save money and time. These tickets make it affordable to see other attractions in the area along with Pompeii.
Pompeii + Herculaneum: visit two Roman cities destroyed by the Mount Vesuvius in the same day and learn all about life in the Roman Empire.
Pompeii + Mount Vesuvius: after visiting Pompeii ruins, hike up to Mount Vesuvius, where you will get mesmerizing views of the Bay of Naples.
Pompeii + Amalfi Coast: combine your trip to the ruins of Pompeii before heading to the stunning Amalfi Coast.
Is it possible to visit Pompeii for free?
You can visit Pompeii for free every first Sunday of the month.
What will you see?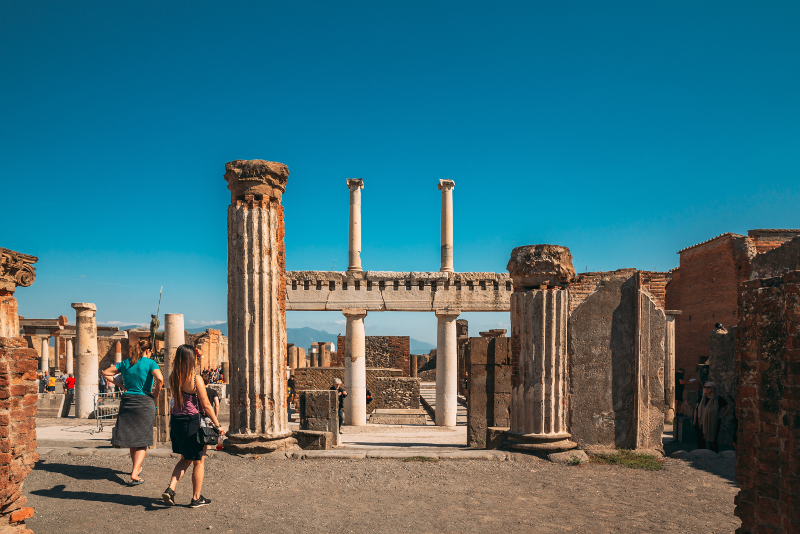 Visiting Pompeii can be a fascinating experience as the ruins are well-preserved. Explore the amphitheater near Sarno Gate which was used for gladiator battles and spectacles with wild animals. It can accommodate up to 20,000 people and archeological evidence shows that it was completed in 80BC.
The House of Faun takes its name from the dancing faun statue on the site. It showcases both Italian and Greek architecture. You may not want to miss the Forum either, surrounded by several religious, business and government buildings. Lupanar is the ancient brothel, where you'll see frescoes depicting amorous activity over the doorway of each room.
Be sure to visit the Basilica, west of the Forum. Records show the Basilica was the ancient court of justice. To the north of the Basilica is the Temple of Apollo, where archeologists have found artifacts from the Etruscan times. The baths are also worth visiting. They are located close to the restaurant, near the Forum. They are well-preserved and their roofs are intact.
Are Pompeii tickets included in any attraction city pass?
Opt for the Campania Arte Card to save on public transportation and sightseeing across Naples, including tickets to Pompeii, Paestum, Herculaneum and the most important museums.
What is the best time to visit Pompeii? How to avoid crowds?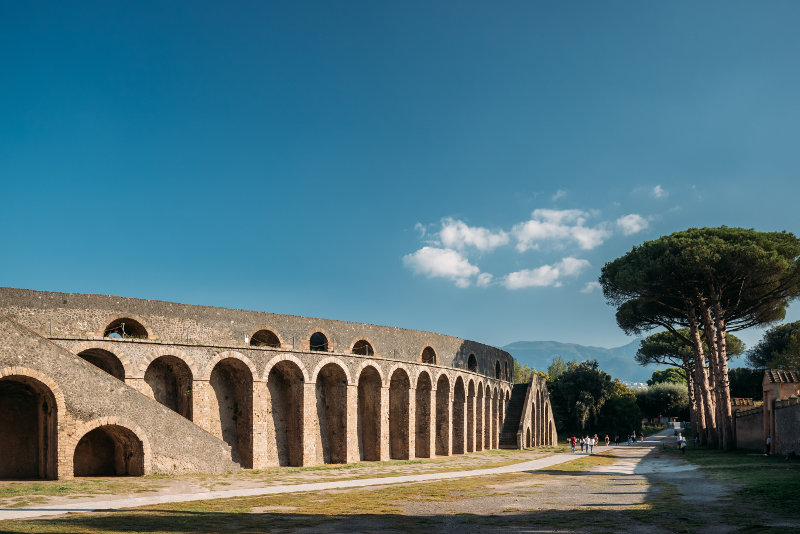 Pompeii is very popular. Accordingly, it can be crowded during the weekends. So to avoid the crowds, plan your trip for a weekday.
It's advisable to visit before 10 am, as coaches begin arriving with groups from around 10:30 am. In case you cannot make it early, visit Pompeii around 1 pm, after the group tours depart.
What are the Pompeii opening hours?
From 1st April to 31st October, Pompeii opening hours are 9 am to 7:30 pm from Mondays through Fridays and 8:30 am to 7:30 pm on Saturdays and Sundays.
From 1st November to 31st March, opening hours are 9 am to 5 pm Mondays through Fridays and 8:30 am to 5 pm on Saturdays and Sundays.
Travel tips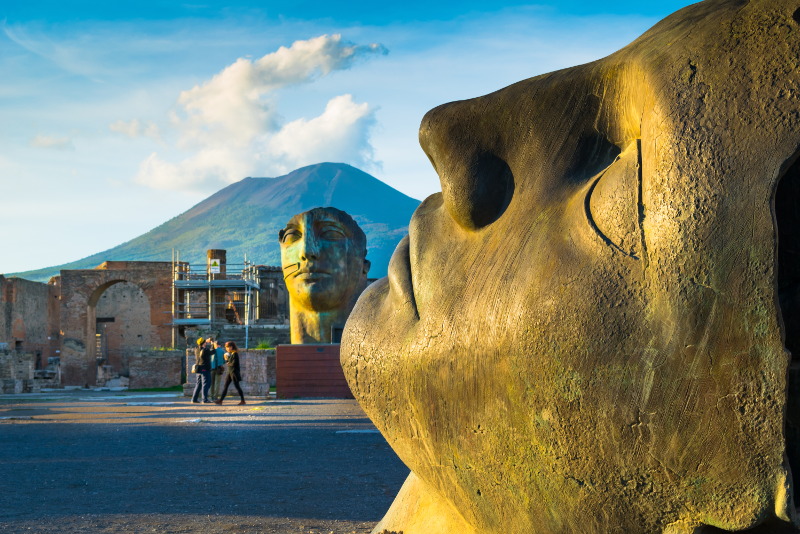 Do compare Pompeii admission ticket prices online to book cheaper tickets
Carry a valid photo ID card and voucher (if necessary)
Wear comfortable shoes as Pompeii is a walking-only site
Bring along a bottled water which you can refill at the water fountains
Use sunscreen to prevent sunburn
Wear a hat and sunglasses in hot weather
Security restrictions prevent visitors from carrying backpacks, so bring a small crossover bag to carry bottles, snacks, a camera and sunscreen
You won't find lockers at Pompeii, but there are two staffed luggage facilities at the entrance