There's plenty to keep you busy in Rome, but there's also an array of fun multiday trips you can take outside of the Eternal City. Rome is located in central Italy, so it's the perfect starting point for many multiday tours across the country.
From beach towns and vineyards to enchanting islands and ancient cities, there's a wealth of fascinating places to visit in Italy. Multiday tours from Rome are the perfect way to dive deeper into Italian culture and history without having to worry about organization and planning.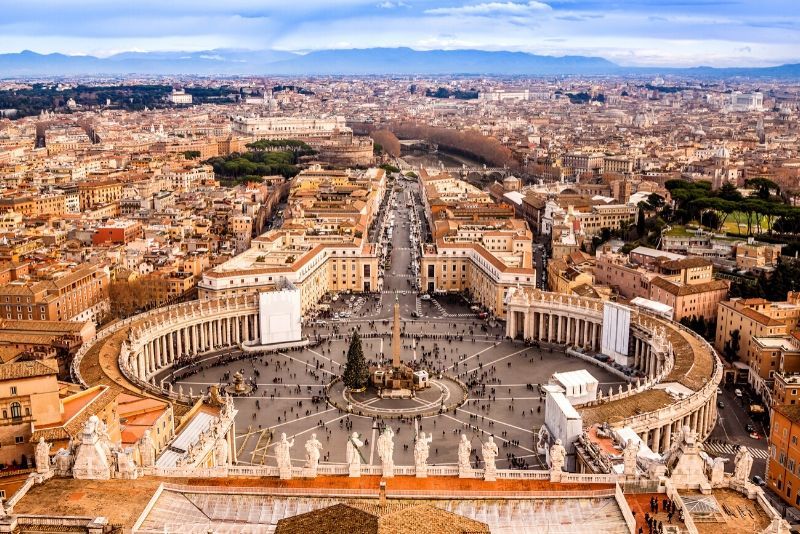 The Vatican is an independent city-state within Rome and is officially the world's smallest country. Ruled by the Pope, the Vatican is one of the most important religious sites within the Catholic religion.
The Sistine Chapel and St. Peter's Basilica are located within Vatican City and draw in millions of visitors each year. The Vatican Museums are also a popular tourist attraction, containing some of the world's most famous works of art.
There are several 2-day trips around Rome that include a visit to the Vatican. It's a must-visit for any traveler, especially those interested in culture and religious history.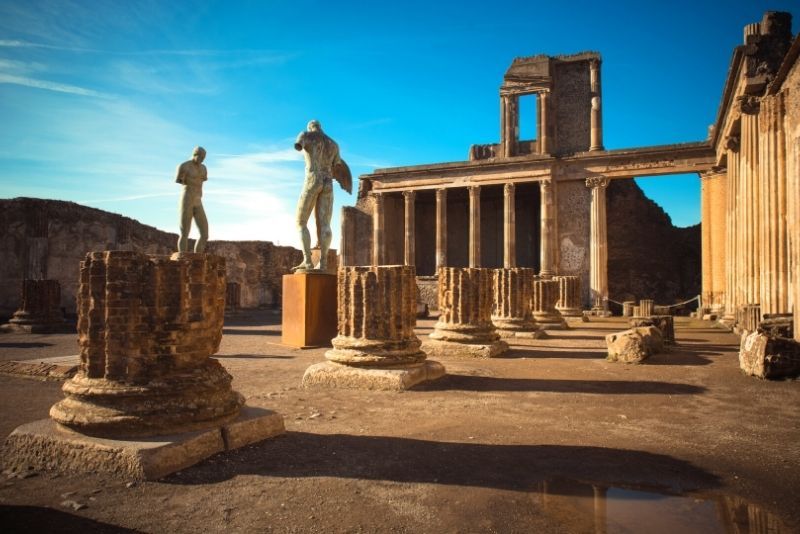 The ancient city of Pompeii is one of the most famous places in Italy. Located roughly 2.5 hours southeast of Rome, Pompeii was a thriving, wealthy town until it was destroyed by a volcanic eruption from Mount Vesuvius in 79 A.D.
The volcanic ash perfectly preserved the city, so a visit to the excavation site is a chance to see a snapshot of what life was like 2,000 years ago.
There are many multiday tours from Rome that include a stop in Pompeii. For instance, you can enjoy a Pompeii visit with 2-day trips to Matera or 3-day trips to the Amalfi Coast.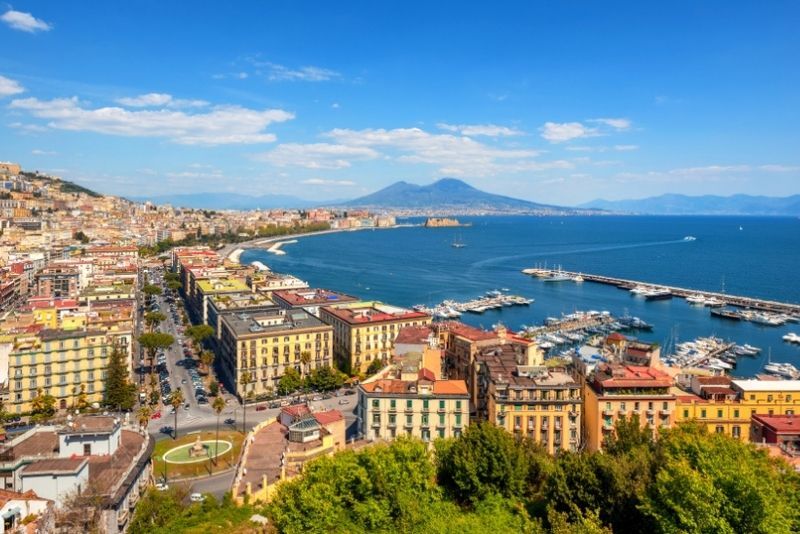 Naples is a big, bustling city with many things to see and do. It's one of the oldest continuously inhabited cities in the world, which makes it a must-visit for any history fan. It's a place of contrasts and is home to three castles and a royal palace, as well as many museums and galleries.
Many multiday trips from Rome to the Amalfi Coast include a tour of Naples. A visit to Naples is a chance to get to know the city's unique character and see another side to life in Italy.
Famed for its high cliffs and rich cultural heritage, Sorrento is a charming place to visit on a multiday tour from Rome. It's close to many other famous tourist destinations, such as the Amalfi Coast and Capri, so it makes an excellent place to explore or stay the night.
On top of this, Sorrento is the birthplace of limoncello, the famously refreshing Italian liqueur. It also offers visitors warm, clear waters for swimming and excellent views of the Bay of Naples.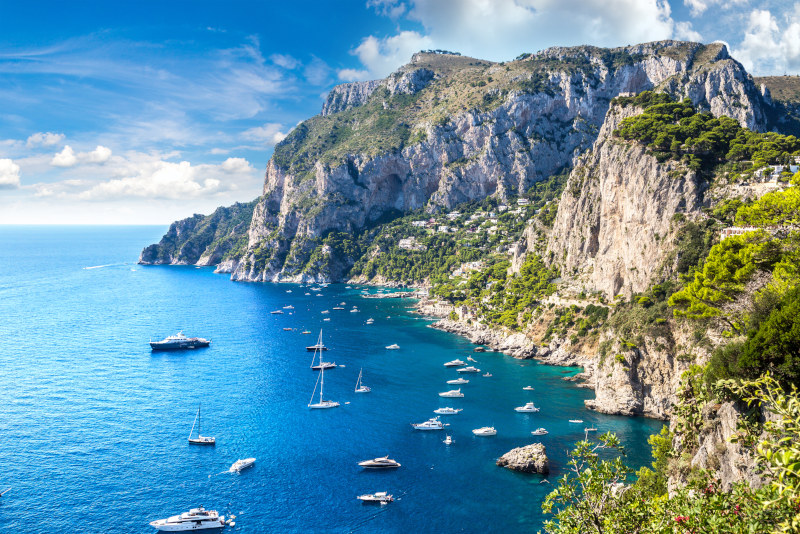 The island of Capri has long been a favorite haunt for the rich and famous. With its picturesque beaches, secret grottos and glamorous shopping and nightlife, it's easy to see why its popularity has endured. There are many 3-day trips from Rome that include a day tour of Capri so that you can experience the magic of this Italian island for yourself.
When in Capri, a visit to the Gardens of Augustus is a must. The botanical gardens are fairly small, but they offer breathtaking views of the island and its surrounding waters. You should also take a boat out to the Blue Grotto, which is so-named because of the way the sun shines through an underwater cavity.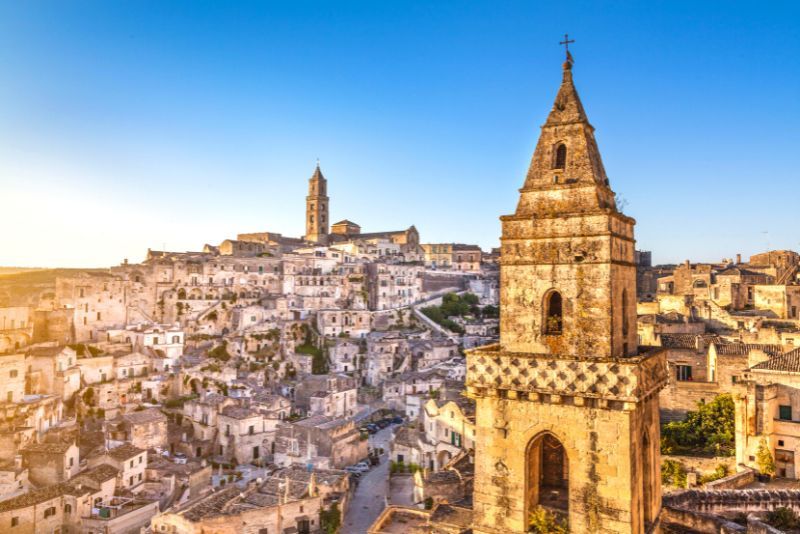 The city of Matera is known for its unique cave dwellings, the Sassi of Matera, which have been inhabited since ancient times. Matera has also been occupied by many different nations throughout its history, making it one of the most historically and culturally important Italian cities.
In the 1950s, Matera was nicknamed "the shame of Italy" due to its lack of infrastructure and widespread poverty. However, by the 1980s, the city began to transform as former residents organized various social projects to improve the city. In 1993, the Sassi cave network was listed as a UNESCO World Heritage site.
Given its fascinating past, it's easy to see why there are many multiday trips to Matera from Rome. Matera is located 4.5 hours away from the capital, which is why many visitors opt for 2-day trips so that they can make the most of their visit.
It's even possible to stay the night in a cave hotel which is a unique experience that is highly recommended.
The small town of Alberobello is famous for its Trulli houses, which are made of limestone with thick dry-stone walls and a conical roof. They are emblematic of the Puglia region of Italy.
The Trulli were built by an Italian count as part of a tax-evasion scheme. The local feudal lord didn't want Alberobello to qualify as a town and be taxed as such. In case the authorities came knocking, he made residents live in Trulli houses because they could be quickly pulled down.
Today, they've become a favorite among tourists and a great place to visit on multiday tours from Rome.
Alberobello is a five-hour drive from Rome but just an hour away from Matera. Therefore, there are many 3-day trips from the capital that combine visits to the two ancient dwellings.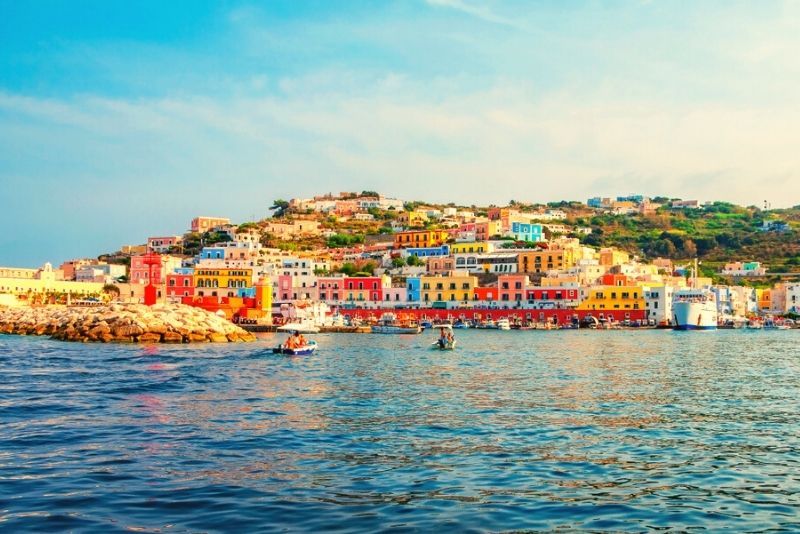 Located in the Gulf of Gaeta, Ponza Island offers visitors a chance to relax and unwind in the middle of the Tyrrhenian Sea. Multiday trips to Ponza Island involve exploring natural pools, discovering coves, visiting beaches and cruising around nearby islands.
Three-day trips to Ponza Island from Rome usually run over the weekend. You'll depart on Friday and arrive back on Sunday evening feeling refreshed and relaxed. It's the perfect way to escape the hustle and bustle of the city and unleash your adventurous side.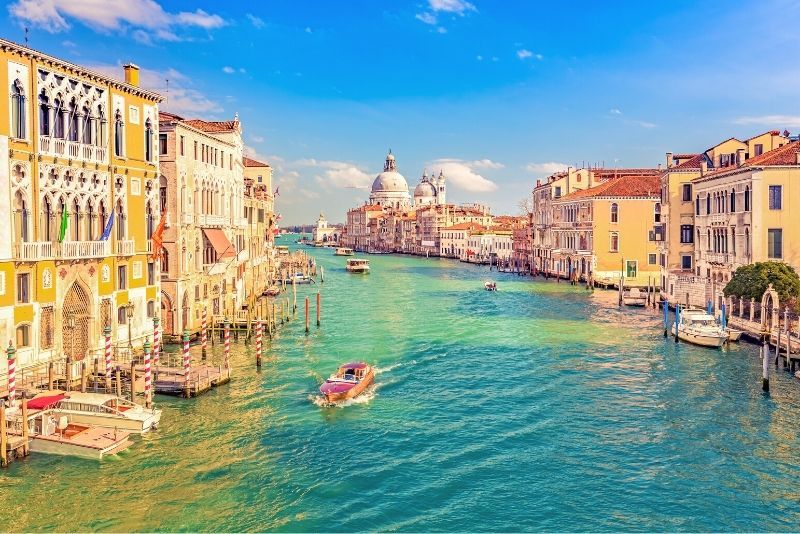 No list of Italian destinations would be complete without Venice. The floating city is one of the most romantic places in the world, and it's easy to see why. With its canals, gondolas and winding streets, Venice feels like something out of a fairy tale.
As you explore Venice, you'll see world-famous attractions such as St. Mark's Basilica and the Rialto Bridge. You'll also have time to enjoy a gondola ride, which is one of the most popular things to do in Venice.
Three-day trips from Rome to Venice are becoming increasingly popular. This is because high-speed trains now make the journey between the two cities in just over three hours.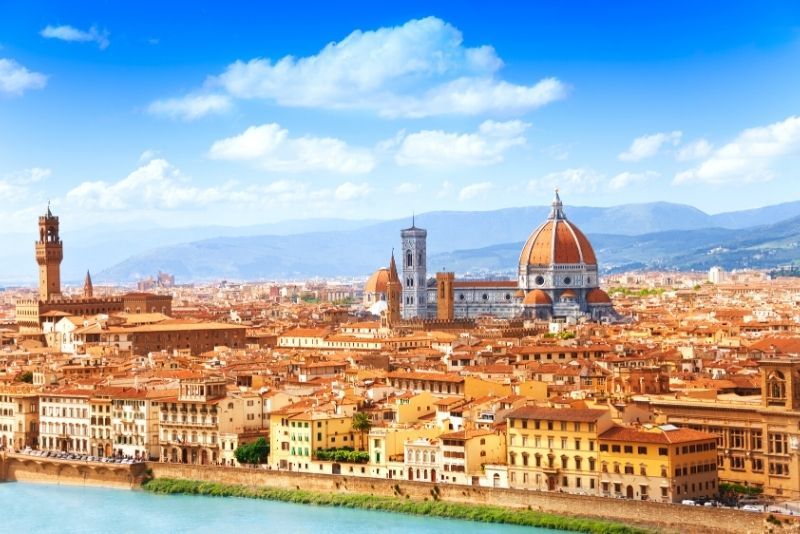 Florence is one of the most popular tourist destinations in Italy. The city is home to many world-famous attractions, including the Duomo, the Ponte Vecchio and the Uffizi Gallery.
Florence is also renowned for its art, culture and cuisine. The city has produced some of the world's most famous artists, including Leonardo da Vinci, Michelangelo and Raphael.
Two-day trips from Rome to Florence are the perfect way to explore all that the city has to offer. You can also extend your stay to three days if you want to enjoy a more leisurely pace.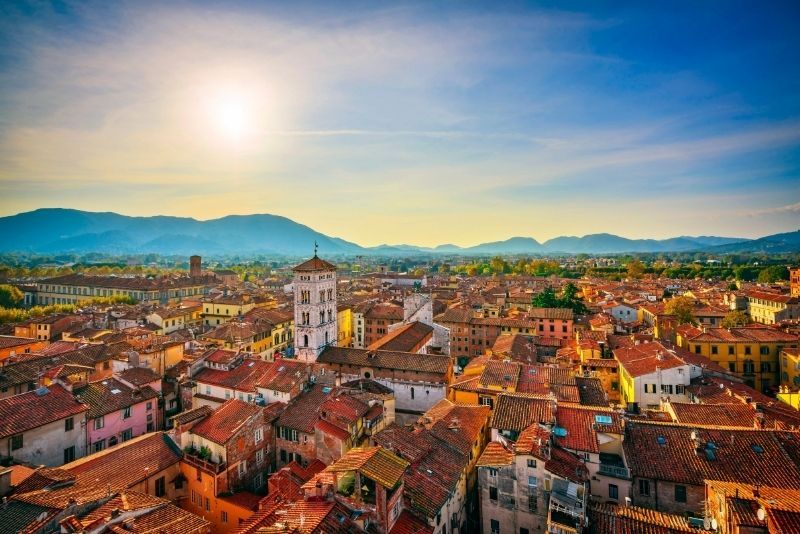 Tuscany is a large region in central Italy famous for its rolling hills, picturesque villages and quality wines. Here, you can stay in a rustic farmhouse and enjoy the slow pace of life. You can also visit medieval towns such as Siena and San Gimignano.
Three-day tours from Rome to Tuscany are a great introduction to the region. You'll have time to visit some of the highlights, but you won't be rushed. And, of course, you will have the chance to sample many of the area's finest wines.