If there's one thing you should wash down copious amounts of Roman pizza and carbonara with, it's the local wine.
Wine tours in Rome allow you to gain a broader perspective of the city and all of its local fares. They often include tastes of authentic Italian cuisine from this region and explore the history behind the tipple.
Those who love quality wines will be in heaven on a Rome wine tour.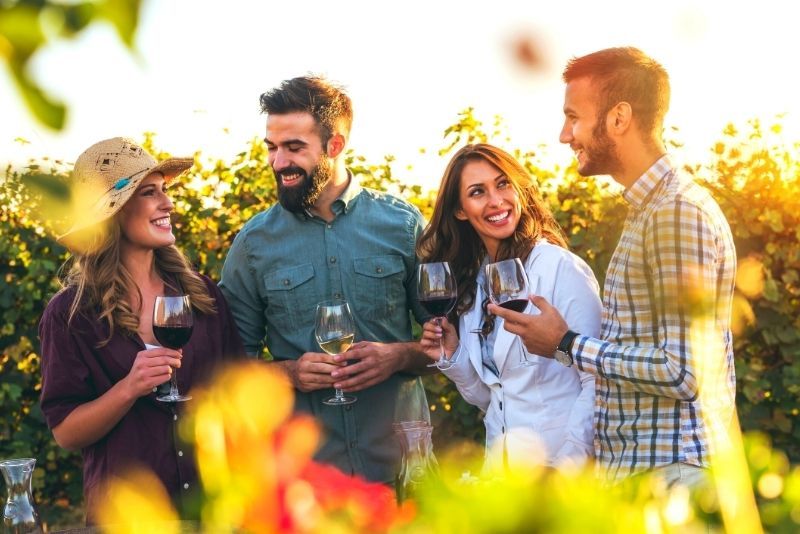 Here's everything you need to know about wine tours and tastings, some of the most delightful gastronomic experiences in Rome.
What are the best wine tours in Rome?
Sunset food and wine tour near Vatican City
If you want to experience a food and wine tour in Rome against a backdrop of St. Peter's Basilica, this sunset tour is a great option. You'll start in an Italian deli where you'll sample local cheeses and cured meats, washed down by some of the finest wine you've ever tasted.
Moving on to a food outlet that's affectionately nicknamed "the Michelangelo of pizza," you'll sample the fare that's regarded as the best pizza in Rome. With a stomach full of doughy goodness, you'll continue on to try Trapizzino which is a popular street food that is similar to a pizza pocket.
Lastly, you'll taste homemade pasta, authentic Italian tiramisu and scrumptious wine at a local restaurant as the sun sets over Rome.
Pasta making with wine tasting and dinner in Frascati
This day trip takes you out of the noisy city on a food and wine journey amidst the stunning Italian countryside. Your guide will take you on a jaunt through the picturesque town of Frascati towards a friendly family-run vineyard, where you'll sample two varieties of wine with traditional appetizers.
You'll learn to make pasta from scratch with a professional chef and then slurping up your creation on one of the best cooking classes in Rome. Finally, you'll have the opportunity to discover the caves that exist beneath the wine cellars.
Tuscany taster tour: Day trip from Rome with lunch and wine
This wine tour takes you on a full-day experience out of Rome to the region of Tuscany. You'll visit the ancient town of Montepulciano where you'll take part in a walking tour. Once you've worked up an appetite, you'll travel to a vineyard farmhouse to enjoy a traditional three-course meal.
Each course is paired with a local wine from the cellars of the vineyard and you'll have the opportunity to purchase your favorite tipple. Finally, moving on to Pienza, you'll have free time to roam the streets, purchase local delicacies or stop for a coffee.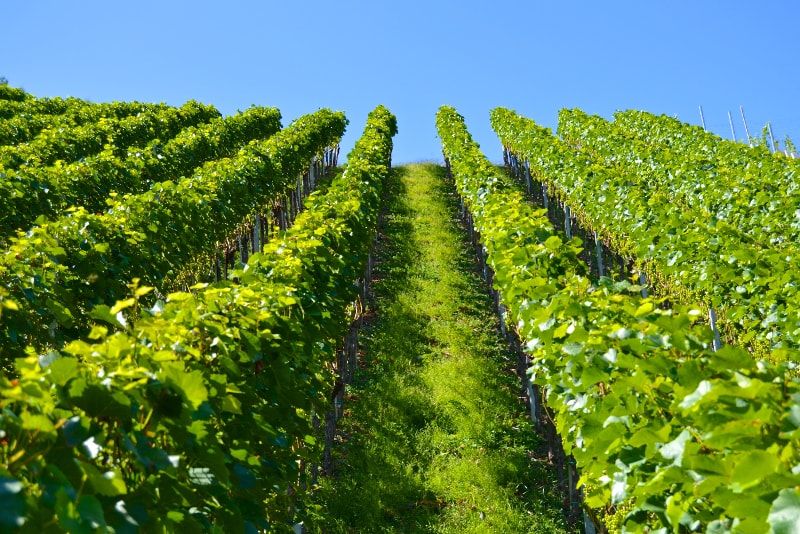 How much do wine tours in Rome cost?
Sunset food and wine tours in Rome near Vatican City cost about €45 per person and include food and wine.
Frascati wine tours in Rome cost about €90 per person and include a vineyard tour and wine tastings, free time in Frascati, and full lunch.
Rome wine tours that travel to Tuscany cost about €120 per person and include round-trip transportation from the city center, a three-course meal in a Tuscan winery and an English-speaking tour guide.
What is included?
Wine tours in Rome usually include at least two tastings, however a lot of the time, you'll receive more. They also tend to include traditional Roman snacks such as cured meats or fried artichokes.
You'll always have a professional guide on hand to provide you with knowledge of the city along the way.
Where does it start?
Starting points for wine tours in Rome vary, but, you can expect to meet your guide at an easy-to-access point in the center of the city. You can see where your tour will begin before you book the trip so that you can plan your itinerary accordingly.
How long does it last?
Wine tours in Rome vary in length, with the shortest excursions last approximately 2 hours, which are usually walking tours. These guided walks last up to 4 hours. However, day trips that head to different cities or areas from Rome can have a duration of up to 13 hours.
When is the best time for a wine tour in Rome?
If you're staying in the city, afternoon and evening wine tours in Rome are the most enjoyable. However, if you'll be heading to Tuscany or similar destinations from Rome, you should expect the tour to start early and last all day. This is the perfect way to end your trip to the Eternal City.
Are there any combo available with wine tours in Rome?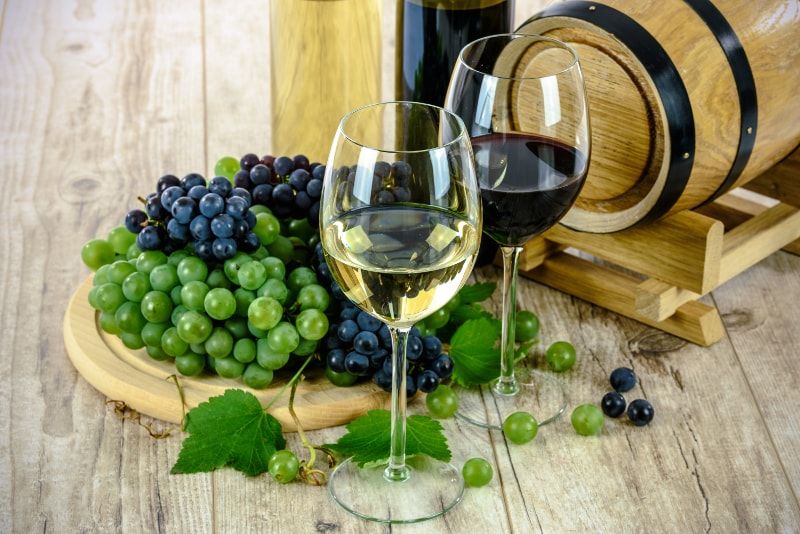 Rome e-bike night tour with food and wine tasting
Enjoy your wine tastings with an electronic bike tour in Rome is an easy and fun way to navigate the city. You'll travel up Aventino Hill to gain panoramic views over Rome. You'll ride towards the Trevi Fountain to toss a coin and make a wish, passing by the Colosseum. The tour ends with a crisp glass of wine and cold cuts of cured meats.
This tour includes e-bike rental and a guide, as well as food and wine. It costs approximately €69.
Street food tour with pizza making, wine and gelato
Street food tours in Rome that include pizza making and wine tasting take a culinary journey through the Jewish Quarter and Centro Storico. You'll sample Roman street food including fried artichokes and fresh codfish. You'll wash these down with local craft beer before heading to a local pizzeria.
Here, you'll have a go at making your own Roman-style pizza, paired with ample locally-produced wine. Leave a little room in your stomach for the final stop of the tour — a world-class gelateria where you can sample a cone of your favorite flavor.
You'll pay about €80 per person for this tour. It includes a pizza-making masterclass, five food tastings, beer, wine and a local guide.
Are children allowed?
While you should check your individual tour before booking, children are usually welcome on a wine excursion in Rome.
What are the other gastronomic experiences in Rome?
Travel tips
Wine tours in Rome that include food are often unsuitable for those with an intolerance to gluten.
These tours often happen on foot. You should expect to do a lot of walking and wear comfortable shoes.
Wine tours almost always include delicious Roman treats, so don't fill up on a large meal before participating.