Marvel at the lyrical landscapes and carefully cultured vineyards of Tuscany as you feel the fresh air on your face whilst strolling through the narrow alleyways on this lovely Tuscany day trip from Rome!
Explore the breathtaking curves of the sun kissed countryside whilst enjoying stunning vistas over the rolling hills — soaking yourself in the region's true scenic beauty!
See all that Tuscany has to offer on this day trip— from the true magnificence of Florence-style clock tower and the Cathedral with its rustic façade to the medieval wine cellars and not to mention the old town walls.
As you explore the unparalleled beauty of the Tuscan countryside, listen to your favorite track on the audio headphones, click amazing Instagram worthy pictures, or simply sip a great prosecco glass — all while you enjoy an epic adventure of a lifetime.
Here's everything you need to know about Tuscany, one of the most captivating day trips from Rome.
How to get to Tuscany from Rome?
It takes several hours to reach Tuscany from Rome. The exact length of travel depends on where exactly you want to visit in Tuscany. Multiple stops lengthen the amount of travel time and distance. It is why many travel experts recommend scheduling a Tuscany day tour from Rome, which includes transportation.
From Rome to Tuscany by car
The best way to go at your leisure. Car trips take about six hours round-trip in a single day from Rome to Tuscany. However, the drive is beautiful.
From Rome to Tuscany by bus
Tour buses depart daily from Rome for a pleasurable, cozy, and laid-back method for reaching Tuscany. It is well worth the cost to have someone else handle transportation.
From Rome to Tuscany by train
Several trains depart daily for Tuscany. The cost of the trip depends on where exactly you plan to visit in Tuscany. You'll also have to figure out travel once you get there, like if you plan to visit local wineries.
Guided tours to Tuscany from Rome
Book a guided Tuscany day tour from Rome and make your vacation stress-free and fulfilling. There are endless options for a Tuscany day tours from Rome, and most of them provide transportation and a professional guide.
What are the kinds of tours available to visit Tuscany?
Day tours to Tuscany from Rome
A Tuscany day tour from Rome is reasonable with an early departure from the capital of Italy. You will visit the most famous places in Tuscany.
Tuscany wine tours from Rome
By far the most popular type of tours in Tuscany is a wine tour. It allows you to tour one or more prized vineyards before settling down to enjoy a fine glass of wine. Wine tours range in cost based on whether other amenities get included, like lunch.
Multi-day tours to Florence from Rome
There is so much to see and do in Tuscany that one day is not enough for many travelers. Furthermore, a day trip from Rome to Tuscany requires more than six hours of drive time.
Multi-day tours are exceptional values considering all that you get in a five- or seven-day excursion.
How much does a Tuscany tour from Rome cost?
Day tours to Florence from Rome cost from €120 to 30 per person, depending on the inclusion such as a gourmet or 3-course lunch and wine tasting.
Florence wine tours from Rome start at €150 per person, yet it can quickly exceed up to €200 based on the number of stops you make along the way.
The average cost of a Tuscany day trip from Rome does depend on a few factors, such as length of stay and number of attractions you are visiting in a single day.
Multi-day tours to Florence range from €400 up to €1,000 per person, depending on the length of the tour and amenities provided.
When is the best time to visit Tuscany?
The best time of the year to visit Tuscany is in the fall. Late-September to October features gorgeous weather and fewer crowds compared to the summer months. Late-spring between April and mid-May is also suitable as an alternative. Temperatures get hot in the summer, and you'll deal with more people.
What are the best things to see and do?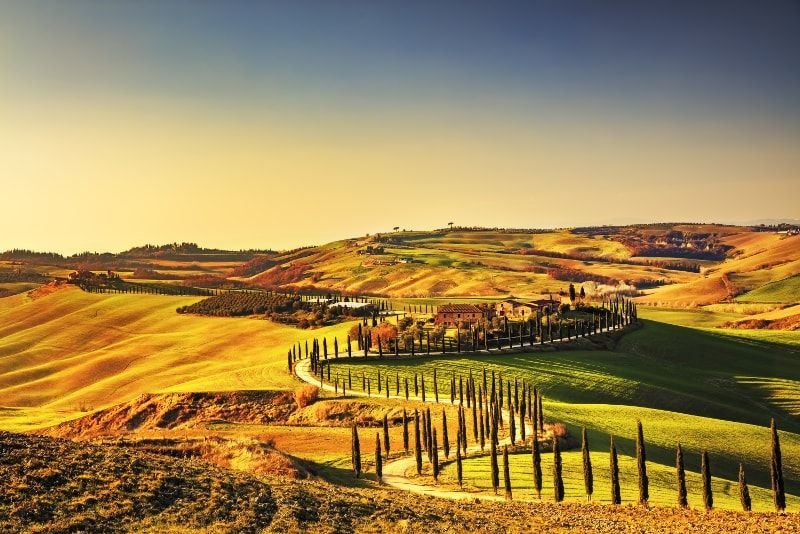 Tuscany is well known as the birthplace of the Italian Renaissance. To this day, it continues to reflect the groundbreaking movement through its architecture, food, wine, art, and history.
Sightseeing
When you see photos in a calendar that are from Italy, there is a safe bet it's from Tuscany. The region of Italy is among the most photogenic with countless opportunities to sightsee. It's impossible not to get lost in the wonderful landscape.
Historical buildings and landmarks
Tuscany serves as the birthplace for the Italian Renaissance. Several prominent figures that influenced art or science originate from Tuscany.
It also contains the popular museums Pitti Palace and Uffizi. Make sure to spend some time appreciating the phenomenal history of Tuscany during your visit.
Wine vineyards
Tuscany isn't the only place in Italy where you can tour a wine vineyard, yet it is among the most herald. If you like to savor an adult beverage from time to time, why not schedule a wine tour?
It's a perfect romantic getaway for you and a loved one with plenty of opportunities to sample wine along the way.
Seaside towns
Tuscany includes the popular seaside village Castiglione della Pescaia for tourists. Several other small communities like Pisa and Livorno are also on or near the sea.
If you are seeking complete relaxation, it's the place to spend time with plenty of food, shopping, and beverage options along the way.
What are the most famous places to visit in Tuscany?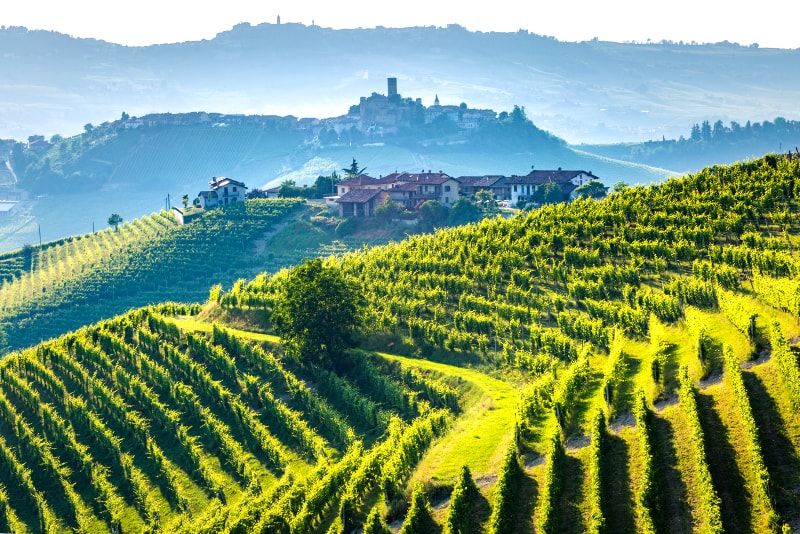 The best Tuscany day tours from Rome includes multiple stops along the way. The trip north from Rome takes you into rural north-central Italy where you pass several small villages before reaching the heart of Tuscany.
Florence
Florence is the capital of Tuscany and very popular to visit. It is far bigger than many communities in Tuscany with a large metropolitan area offering everything under the sun. There are numerous attractions to visit at "the Athens of the Middle Ages."
Pisa
Pisa is known best for its leaning tower but is also a very sizable city with many other attractions. Among the list of places to visit, includes churches and medieval palaces. The city also contains one of the most historic universities in the world and isn't far from the sea.
Montecatini Terme
Montecatini Terme is a very popular tourist stop. The businesses tailor their pursuits to tourists and offer a well-rounded list of entertainment and attractions. It is a fantastic place to get spa treatment through its luxurious accommodations.
Castiglione della Pescaia
Castiglione della Pescaia receives the highest concentration of tourists in Tuscany every year. The city has become progressively modern after deriving from a medieval fortress. It is renowned for its beaches and the natural reserve Diaccia Botrona.
Grosseto
Grosseto is near the Tyrrhenian Sea in Tuscany. You'll never find yourself bored in the sizable city which attracts the second most tourists every year in Tuscany after Castiglione della Pescaia.
Chianti
Chianti is a region in Tuscany with a wine and mountain range named after it. The rural area of Tuscany is beloved for its natural landscapes and wineries. It is a terrific place to attend a wine tasting and catch up with family and friends.
What are the other day trips from Rome?
Travel Tips
Don't drink and drive. There are plenty of wine tours in Tuscany to avoid any need to drink and drive from one winery to the next. Though it costs a little more, it will keep you and your loved ones safe during your time in Tuscany.
Respect the countryside. Tuscany is among the most beautiful places not only in Italy but the world. Make sure you do your part by not contributing to waste or other problems that tourists generally leave behind for locals.
Book a day from Rome months ahead of time. Tuscany tours from Rome are very popular. You'll want to secure your spot before the best values fill up. Check TourScanner.com for the best prices from third-party travel vendors.