As the beating heart of Tuscany and a melting pot of Medieval history, world-class food, and endless manmade and natural beauty, Florence should sit high atop any traveler's European bucket list.
Whether you're looking for Renaissance art and architecture, or plan on taking a day trip to Cinque Terre or wine country, the quality of things to do in Florence is guaranteed to leave you wanting more.
1 – Let your head spin at Piazza del Duomo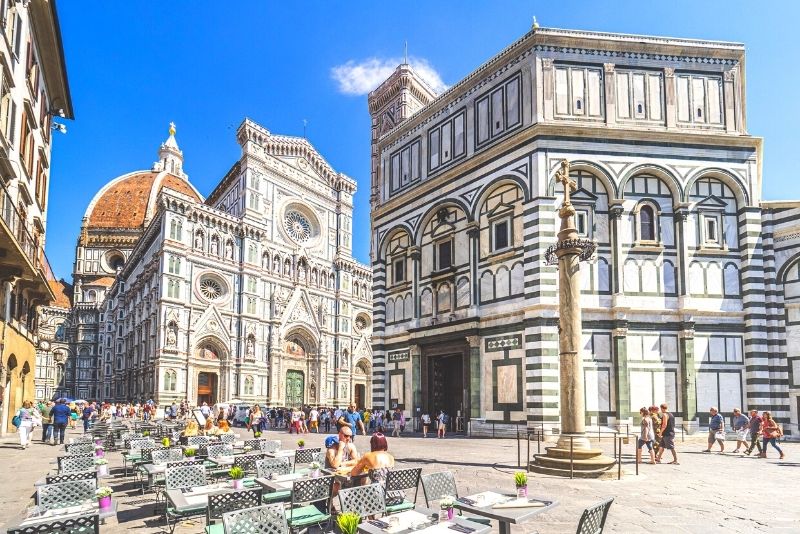 This densely-packed square is a treasure trove of Florentine marvels!
Your head will spin trying to see everything before Brunelleschi's Dome catches your eye.
Climb the Dome to look down at the pretty Cathedral of Santa Maria del Fiore, then head to the Opera del Duomo Museum for famous Renaissance art like the original Gates of Paradise!
2 – Visit the massive Pitti Palace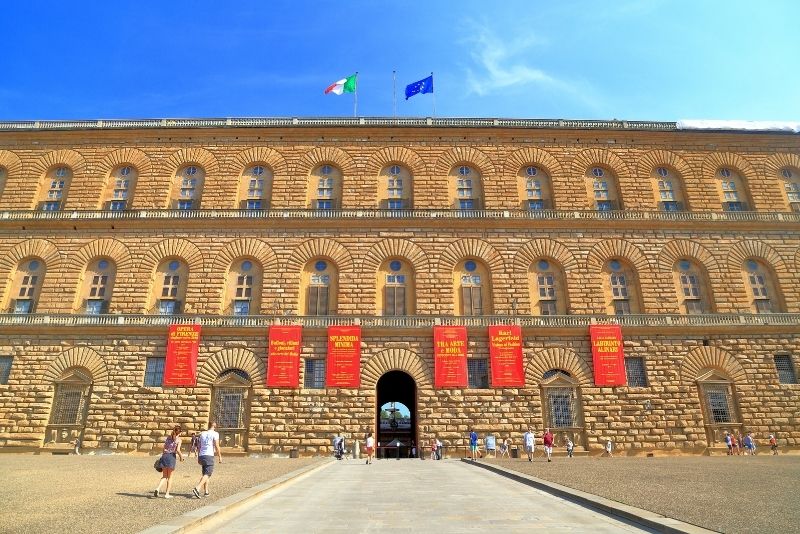 The intimidating 15th-century Palace was once a homestead and treasure house.
But after it was soon inhabited by the Medici Royal Family it quickly became a symbol of power – with plenty of secrets within its walls.
The expansive Palatine Gallery showcases their vast riches through artifacts and artworks by the likes of Raphael, Titian, and more – a sight well worthy of a visit!
Read more about Pitti Palace tickets price.
3 – Walk through the Boboli Gardens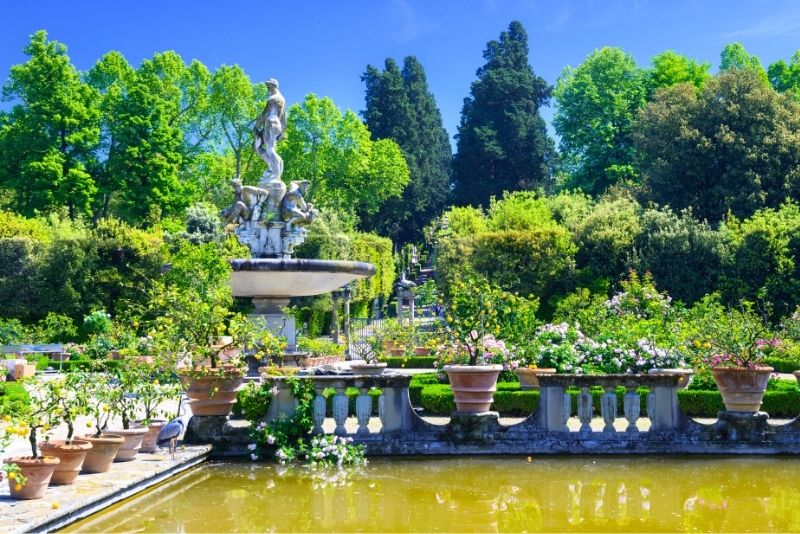 The original European Royal gardens are teeming with manicured greenery, old oak trees, sculptures, and fountains – all under that toasty Florentine sun!
Travelers also love the foliage turning brown in the fall, and the fragrant flowers in the spring!
While you're there, don't forget to check out the Porcelain Museum, a sight packed with delicate tableware belonging to the Royal Families of old.
4 – Travel through time at Palazzo Vecchio
Ancient Roman ruins, a medieval fortress, Renaissance chambers, and different epochs of history and art, all layered like a cake in one place! Sounds marvelous, right?
Well, that's because it is!
No visit is complete without exploring the hidden corridors and stairways – look out for a path hidden behind a painting!
Then, find the replica Statue of David and wander the Corinthian capitals at the Loggia Dei Lanzi.
Read more about Palazzo Vecchio tickets price.
5 – Walk a secret passageway at the Vasari Corridor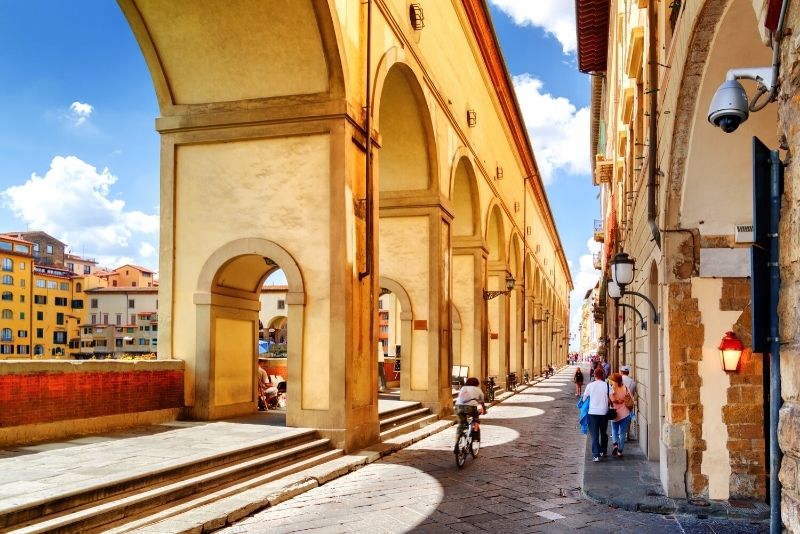 The Vasari Corridor starts at the bustling Uffizi Gallery – prepare for an eerie silence as you're flanked by artists' self-portraits, before the vibe changes as you pass by Ground Zero of the 1993 attack.
As you continue following the passage you'll return to magical Florence, greeted by beautiful Florentine views all the way until you reach Palazzo Vecchio!
6 – Follow Professor Langdon on an Inferno tour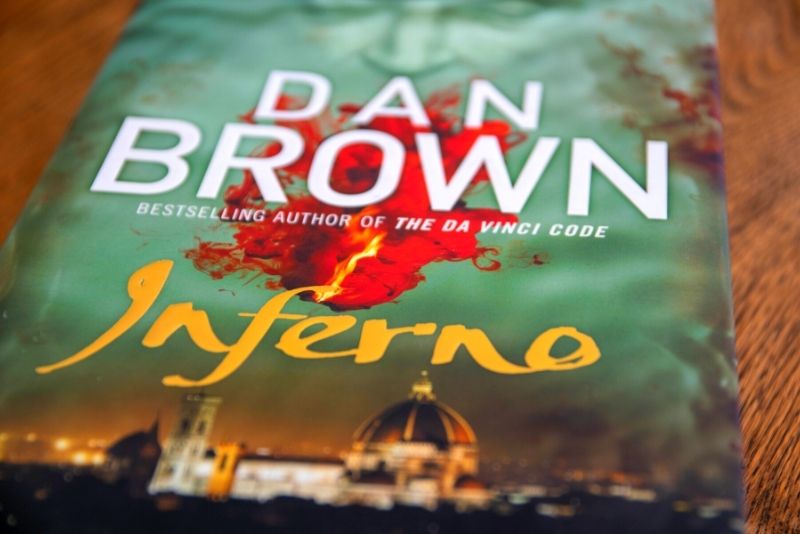 Fans of the hit Dan Brown novel and Tom Hanks movie, as well as fans of Dante's original Divine Comedy, will love this!
Visit the sites Professor Langdon went to crack the codes and solve the mysteries including the Hall of Geographical Maps, the Florence Baptistery, and see the actual death mask of Dante himself!
7 – See The Birth of Venus at the Uffizi Gallery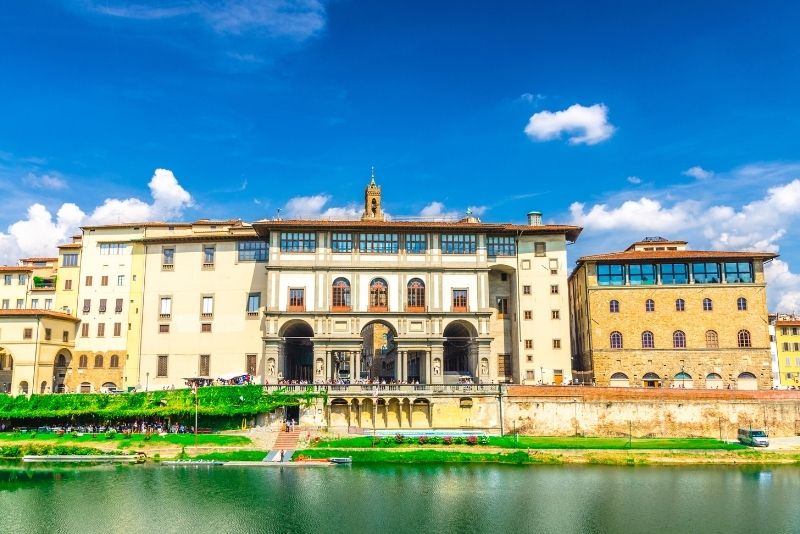 Arguably Italy's greatest art museum, walking through this treasure trove of instantly-recognizable masterpieces is one of the most popular things to do in Florence!
Seeing Venus emerge from the clamshell in the flesh (or, in the canvas) blows visitors away with its intricate detail in every facial feature and fabric fold.
Read more about Ufizzi Gallery tickets price and learn how to find the best Uffizi Gallery guided tours.
8 – Ride the Tuscan Hills on a vintage Vespa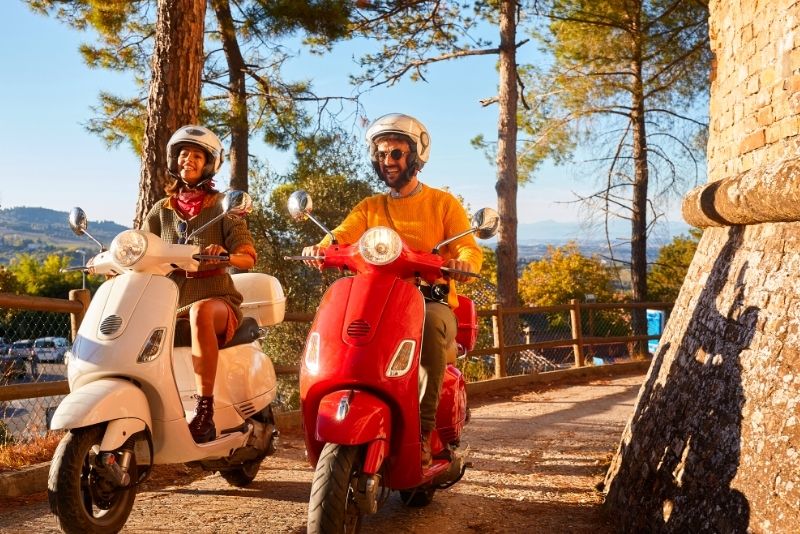 Start by zipping through Florence's narrow streets and up hills until you reach panoramic views from the Church of San Miniato al Monte!
As you head into the poppy and vineyard-laden country with the wind in your face, don't miss the chance to soak up the atmosphere by stopping for an Italian lunch as classic as your Vespa!
9 – Rent a Ferrari for a day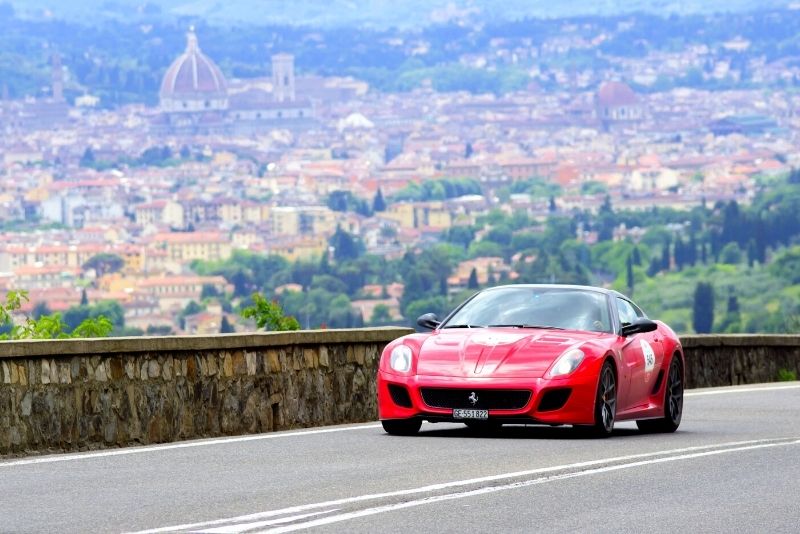 Italians and fast sports cars are a match made in a rev-head's heaven!
Travelers can visit the Ferrari museum on a day-trip near Bologna, but nothing truly compares to feeling the steering wheel in your hands and hearing the engine purr as you roar through the countryside.
If you've ever wanted to drive one of these spectacular cars, now's your chance!
10 – Get the rundown on Florence on a hop-on hop-off bus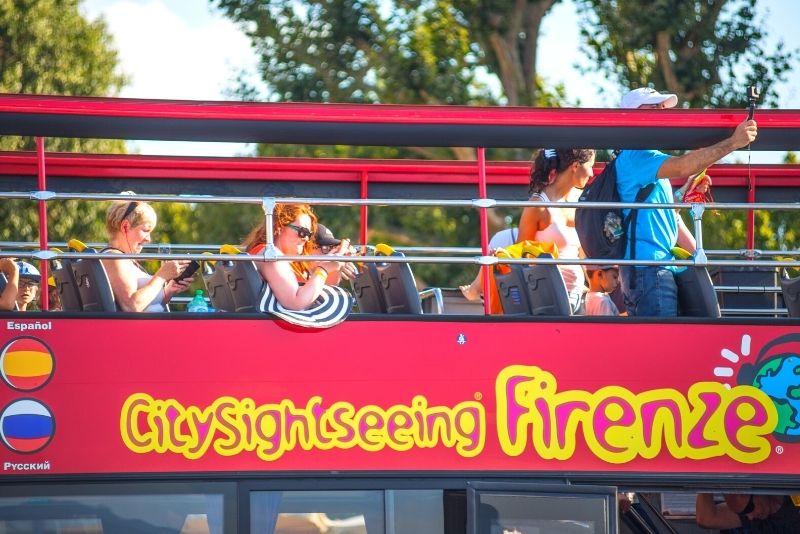 Get your camera ready for the views of Florence from an open-air, double-decker bus!
On the bus, enjoy the detailed audio tour giving you the rundown on all the things to do in Florence, before you jump off at whichever stops take your fancy!
There's always another bus nearby to hop on again to resume your tour.
11 – Visit the Santa Maria Novella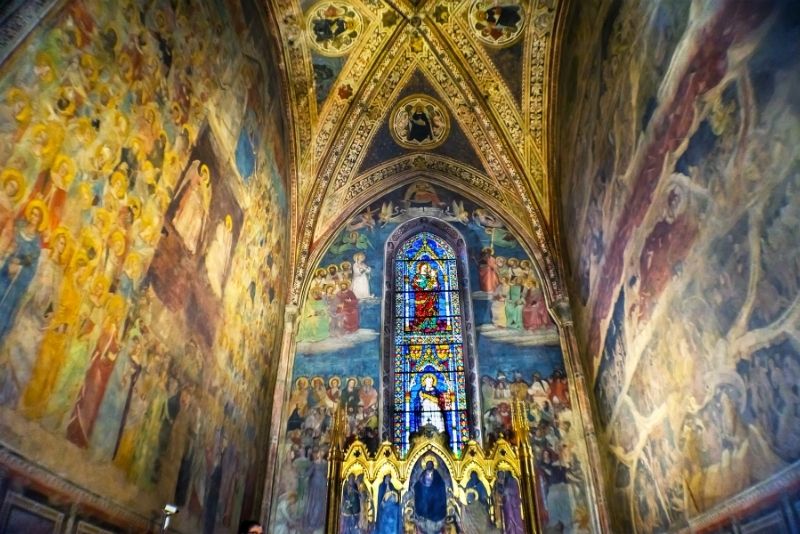 A lot of people leave this off their list of things to do in Florence, but it's definitely worth seeing!
It's the only Florentine church with its original facade, which at around 600 years old, and is also Florence's oldest!
Inside, the church is grandiose and spacious, and Giotto's Crucifix in the empty air catches the eye.
12 – Go on a treasure hunt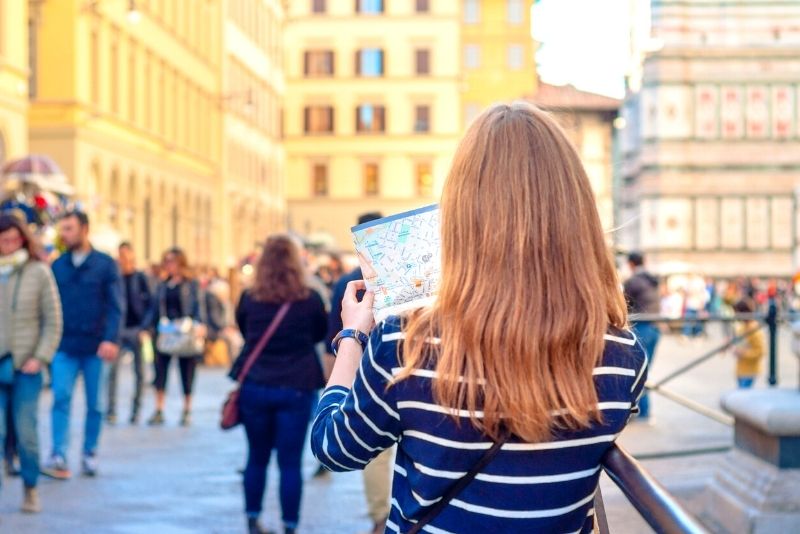 Travelers after a thrilling, fast-paced tour of Florence – with prizes at the end – should add the treasure hunt to their bucket list!
Follow maps, clues, and intuition as you speed through Florence to complete challenges and find some of its quirkier sites.
Treasure hunts are often themed; typical treasure-hunters love the animal art hunt and family-friendly Medici family hunt!
13 – Cross the Ponte Vecchio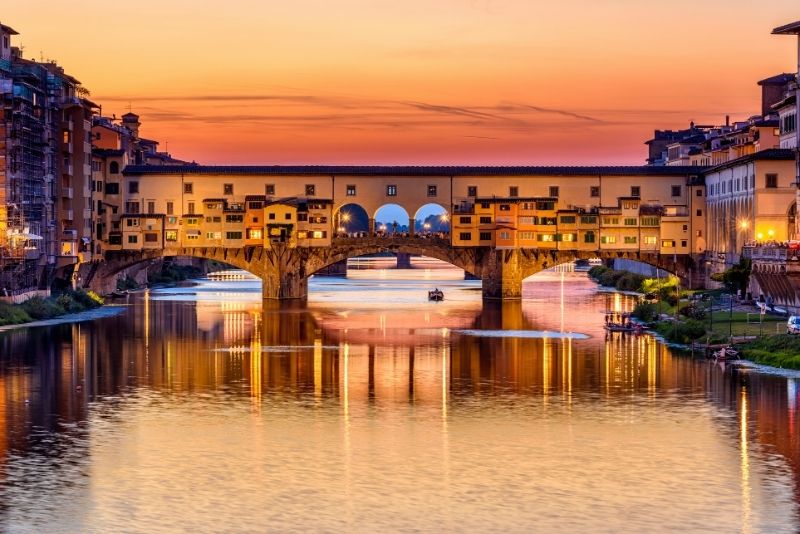 This bridge over the Arno River is miraculous.
Since a 1345 flood, it has withstood everything.
It was the only one of Arno's bridges to survive World War II.
Crossing Ponte Vecchio and browsing its shops is essential – so much so that it's considered Florence's historical good luck charm!
14 – See the best of Florence's street art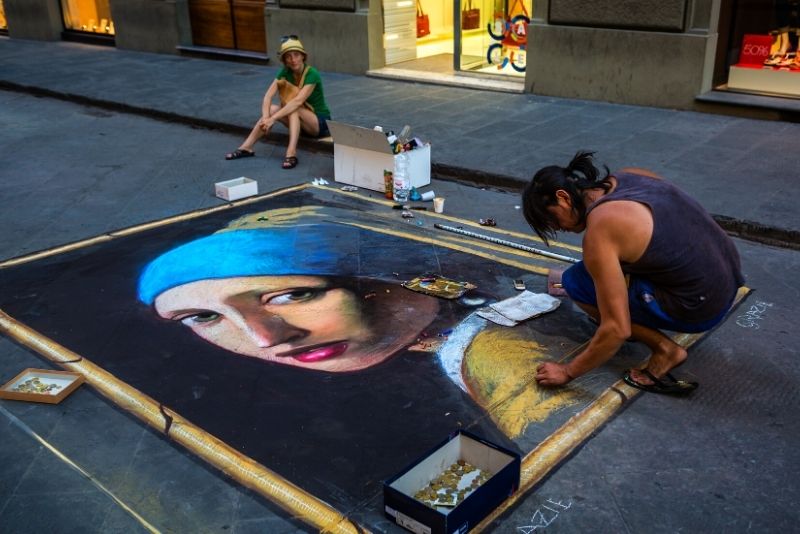 There's more to Florence than Renaissance and fine art.
The young, bohemian art scene is just as impressive!
Let a tour guide take you through the highlights – often hidden masterpieces in unassuming small streets – while pointing out the workshops, bars, and cafes full of budding up-and-coming artists!
Maybe you'll be inspired to take up a class?
15 – Go on a wine and food trip to the Chianti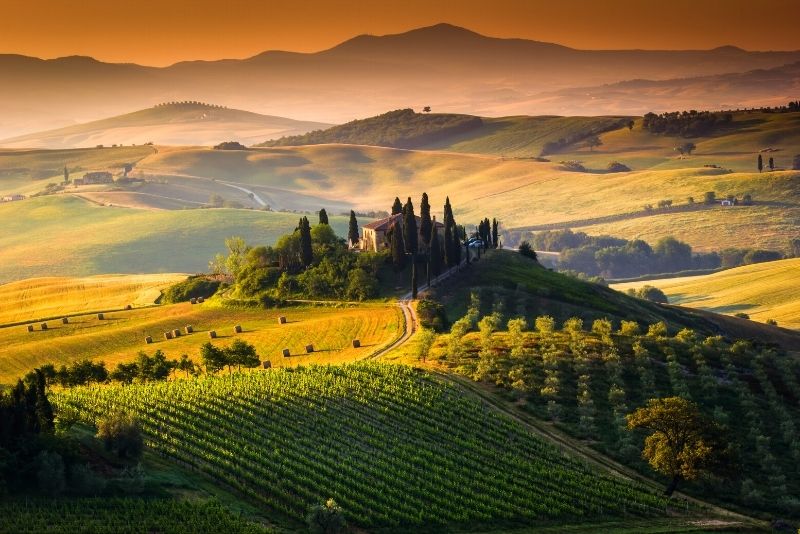 We promise Chianti pairs with more than liver and fava beans! Hop on a 4×4 through the Tuscan hills as you sample only the best at vintage villas and wonderful wineries!
Travelers love the olive oils and balsamic vinegars on rustic Italian bread, paired, of course, with Chianti wines.
With the stunning, hilly countryside in every direction, it's a must-do.
Read more about the best day trips from Florence.
16 – Take a foodie tour of Florence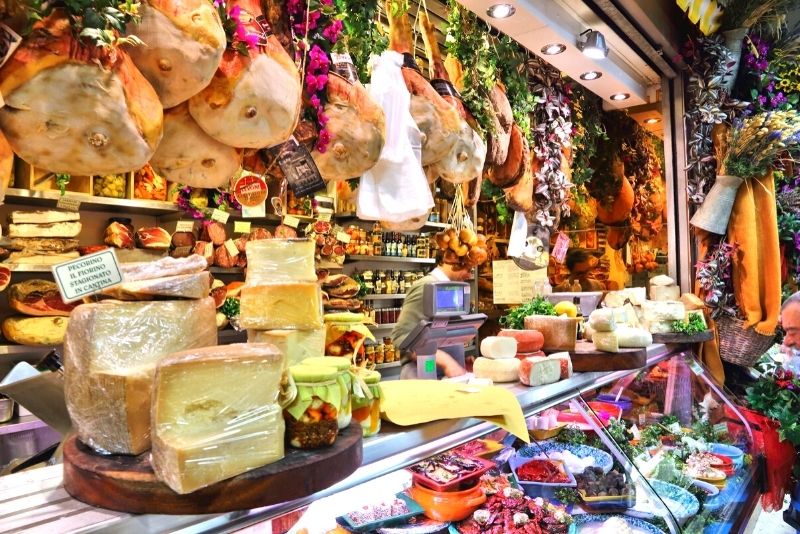 Start by letting your nose be your guide at San Lorenzo Market and seeing what tickles your taste buds!
As you keep discovering Florence, you'll uncover the local culinary specialties and just what makes them so special: rich coffee, rustic bread, deli sandwiches, cheese, olive oil, gelato, and of course, wine!
17 – Climb the Torre Grossa at San Gimignano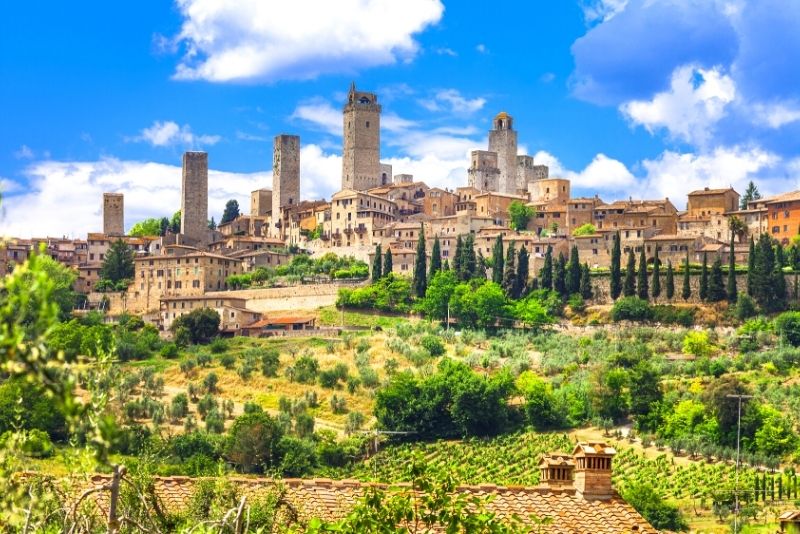 The heritage-listed medieval town a half-day trip from Florence is a little off the beaten path, but trust us, it has plenty to offer!
Its towers on the Tuscan hills offer unparalleled vistas of Tuscany, meanwhile, its old buildings and town squares are very well preserved.
At its apex are the 214 steps to the belltower at Torre Grossa — a must-see landmark!
18 – See the workings of a genius at the Leonardo da Vinci Museum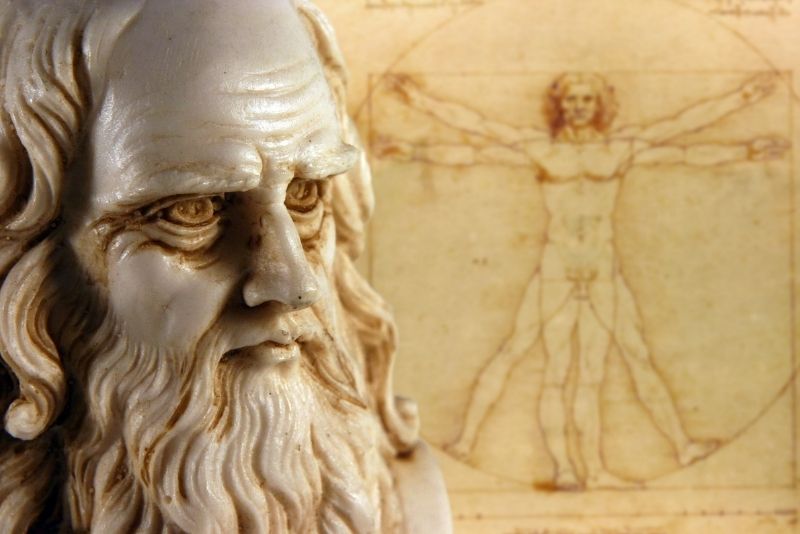 The ultimate Renaissance man and master-of-all-trades!
There are over 50 of his actual machine codes, and models based on them which actually work!
Seeing these in action along with the other exhibits (and an intriguing documentary) really lets visitors appreciate that there's never been another mind like da Vinci, and there probably never will be!
19 – Sample the best of Tuscany's wines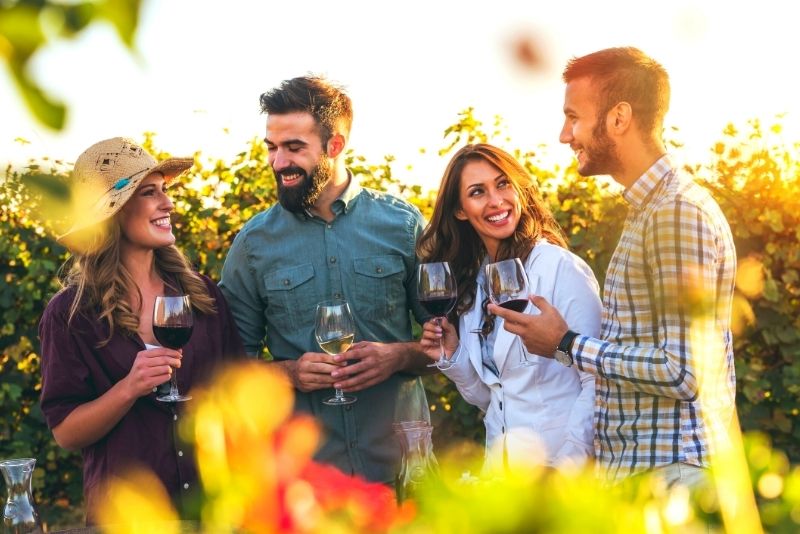 Wine in Tuscany isn't a drink, it's a way of life!
Travelers love Pienza and Montepulciano – together the artistic heritage of these beautiful villages, gazing over the Italian countryside, form an integral part of the final product you drink from your glass.
When you see what goes into every bottle, it'll taste even better!
20 – Cycle through Florence (but stop for gelato)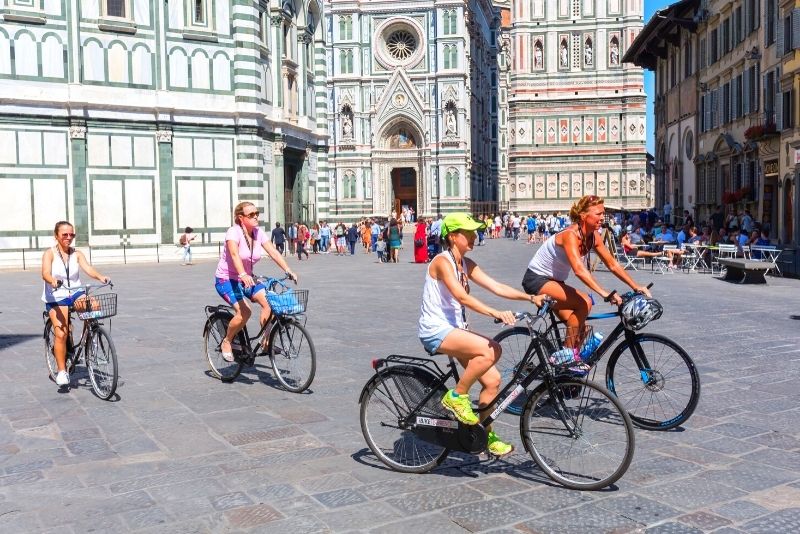 Weave around the Florentine traffic and major roads into pedestrian areas and laneways, off the routine tourist-trail, on an eco-friendly bike!
Your guide will make sure you don't get lost along the way and you get a pitstop at all the highlights, which naturally includes a gelato break!
21 – Go horse-riding through Tuscany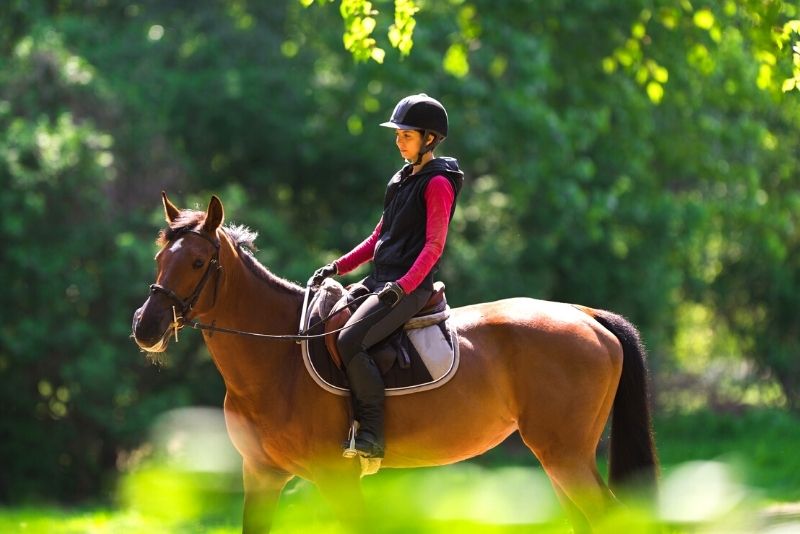 If the windows of a bus or 4×4 aren't your thing, consider a horseback ride through the lush olive groves and vineyards instead!
As well as being cuter than a car, the extraordinary scenery is laid out before your eyes while you get to rest your legs.
Complete your adventure with a traditional lunch and wine pairing!
22 – Cruise down the Arno River on a barchetto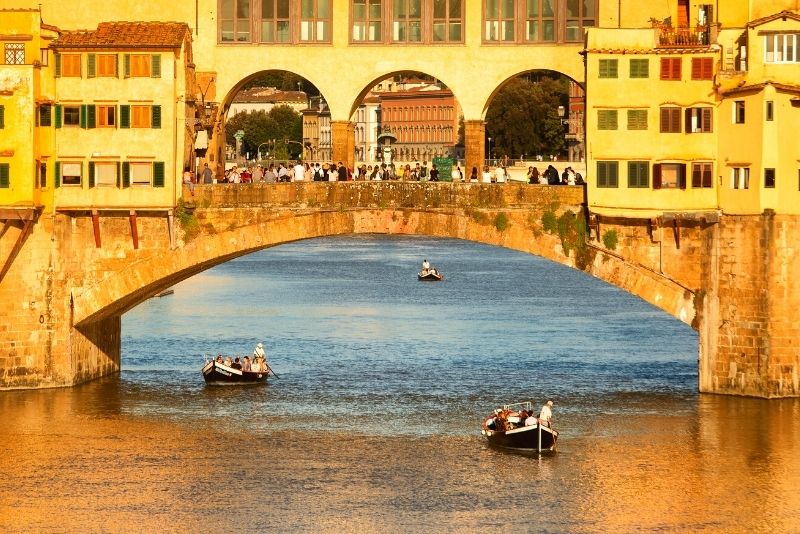 Florence's version of a gondola, gliding through the water on a barchetto ('small boat') is a romantic way to see the city!
Travelers love sailing under the historic Ponte Vecchio bridge with a prosecco in hand and basking in the Italian sun, while hearing the tales of the town and the river that runs through its heart!
23 – See Florence from the air in a hot-air balloon ride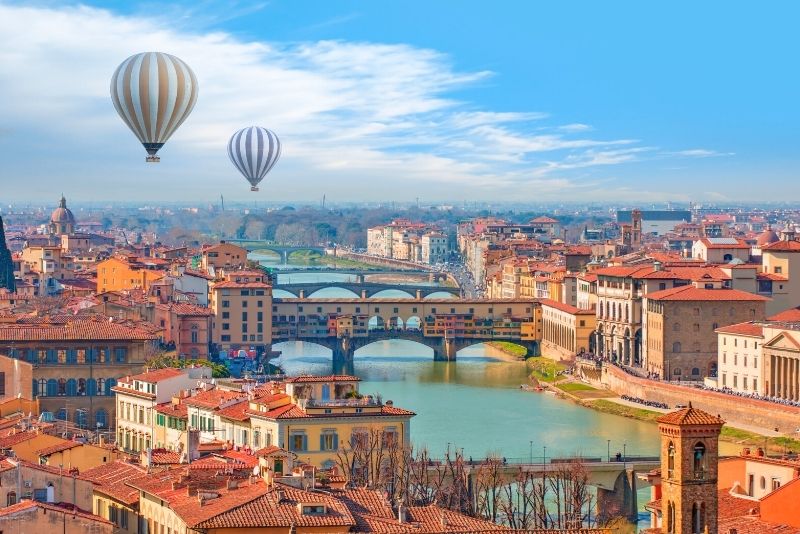 Is there a better view of the Tuscan countryside than a birds-eye view at 6,000-feet, as the sun begins to rise? If there is, we're yet to find it!
The scenery from high up in the clouds is second-to-none — certainly worth the early wakeup.
And, of course, the champagne breakfast after landing is the cherry on top!
24 – Go rafting down the San Niccolo dam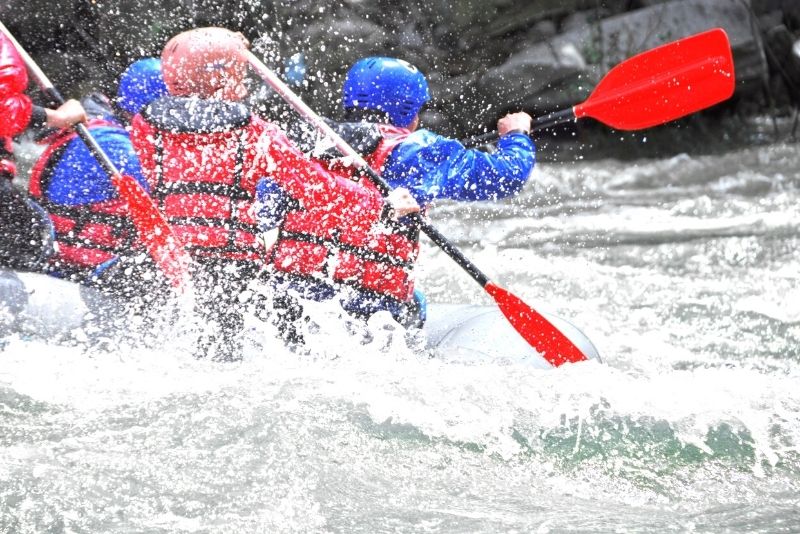 There are plenty of options for stand-up paddleboarding and kayaking through Florence — with tourists falling in love with the magical sunsets as it beams through the city's arches!
For a little extra thrill, urban rafting provides the views of Florence from the Arno with the added adventure of a descent down the San Niccolo dam!
25 – Experience skydiving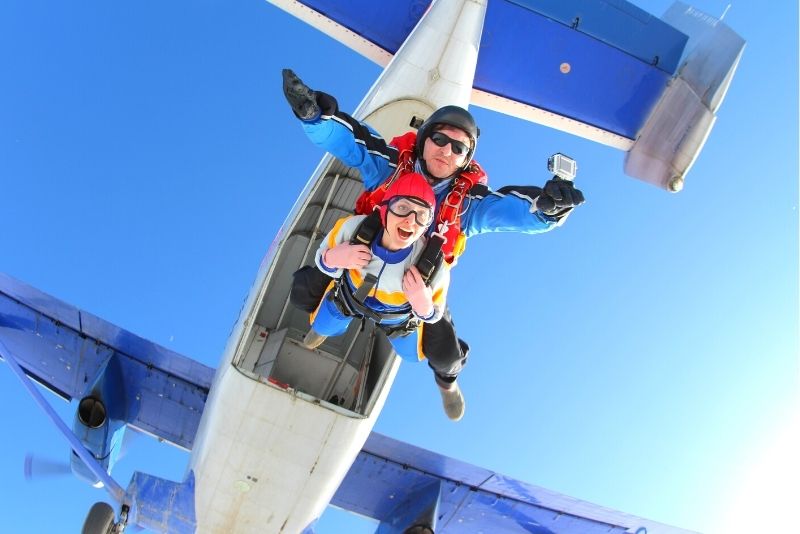 Anyone chasing the ultimate thrill?
Well, you can't get a more adrenaline-pumping, heart-in-mouth experience than skydiving!
Skydiving over Chianti will satisfy that need for amazing Florence views; alternatively skydiving over nearby Bologna has the added historical perk of following the footsteps of the heroic Allied paratroopers in World War II's Battle of Bologna.
26 – Bottle your own perfume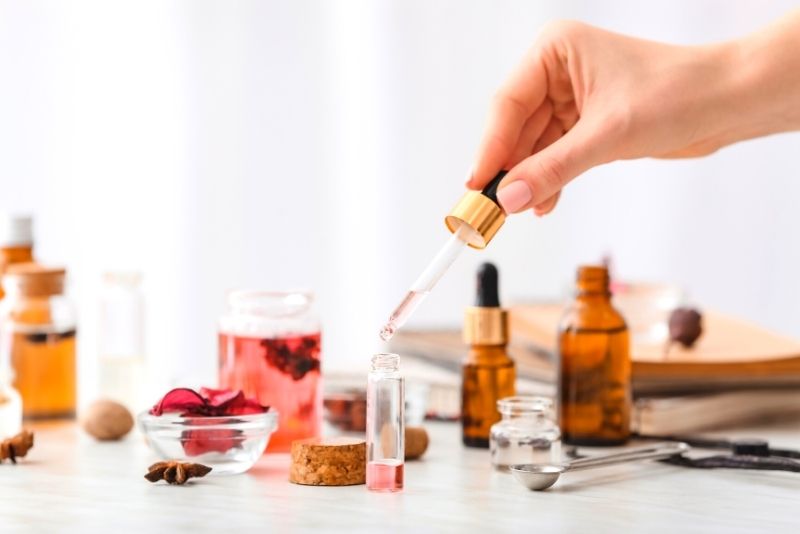 Florence has a rich history of perfumeries, dating back to the Renaissance alchemists who tried curing ailments with fragrant ingredients!
Nowadays, since Italy is a hub of perfume, why not learn a little about the process by visiting a laboratory?
Not only will it be a learning experience, but you'll also be able to create your very own one-of-a-kind scent to take home!
One sniff will take you back to Florence in an instant.
27 – See the original Renaissance building at the Hospital of Innocents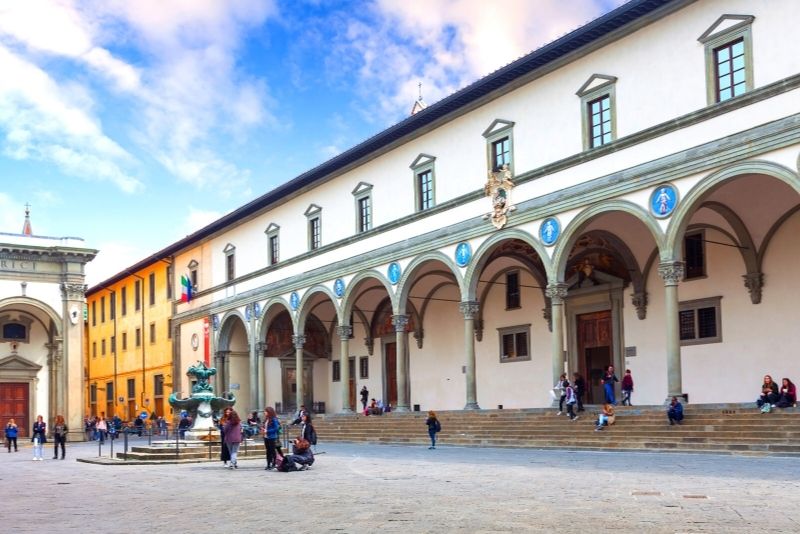 For 500 years, this building has housed fine art, and thousands of orphaned and abandoned children in its care.
At the gallery and onsite museum, visitors can learn how this building is not only an example of Renaissance art and architecture but also understand the Renaissance ideas of humanism and care!
28 – Pose with Michelangelo's David at the Accademia Gallery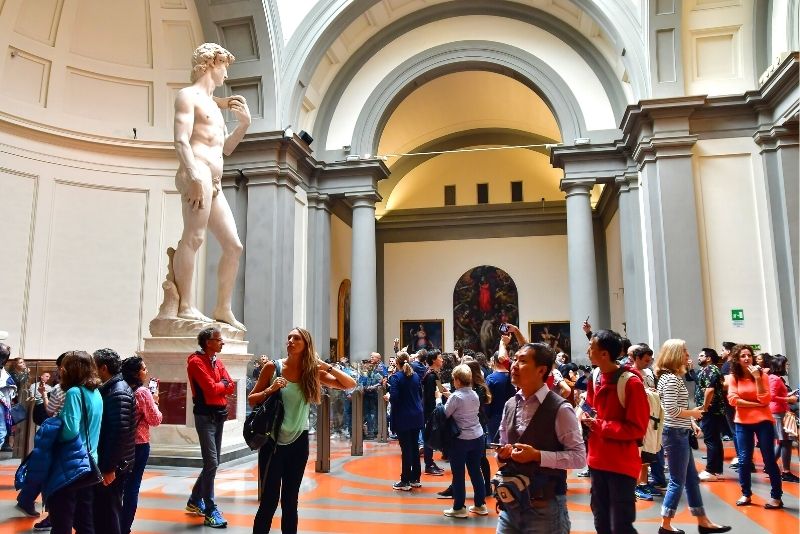 Although David is the most iconic masterpiece here, there is plenty more to see!
Inside, music-lovers will gush at the Musical Instrument Museum's original Medici violin, collection of elegant wind instruments, and the predecessors of the modern piano!
On the first floor, visitors can learn the tricks of the 14th-century art trade involving egg yolk paint!
Read more about Accademia Gallery tickets price.
29 – Get a snapshot of Florence at the Bargello Museum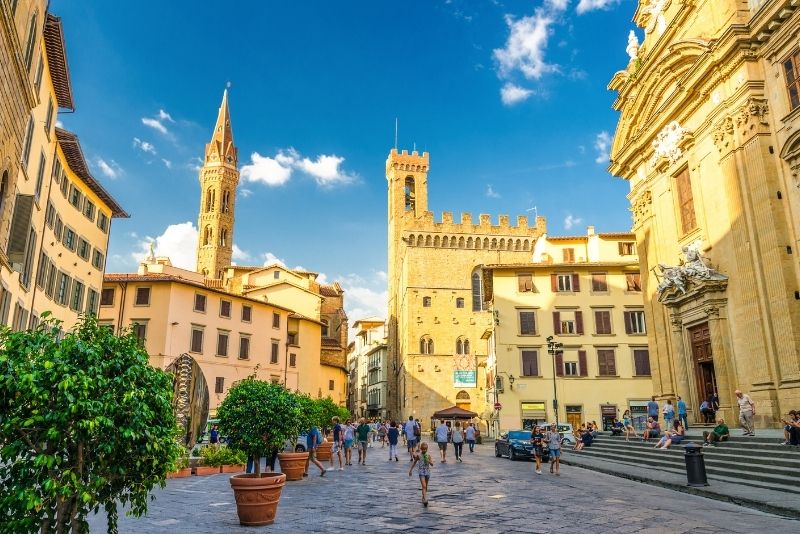 Now an art museum, this impressive building formerly saw life as a police headquarters, a prison, and a palace — a setting for a bunch of Florence's most significant events!
Visitors will be amazed by the historical tour of the building, before delving into the art exhibits with works by Michelangelo and Raphael, just to name a couple.
30 – Admire the Medici Chapels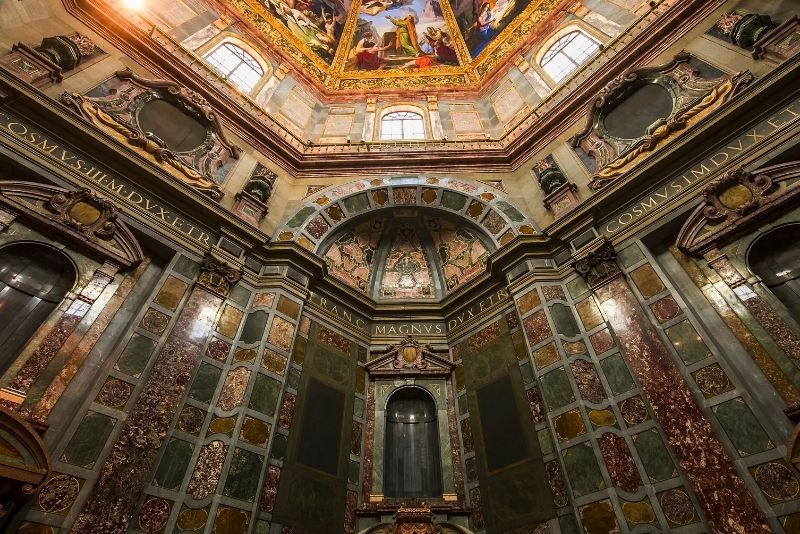 The Royal Family's church of choice, as well as their resting place, is a venue absolutely fit for a king!
Wherever your eyes look – from the floors to the ceilings – the building shows off the grandeur of the family.
The mausoleum is a rare instance of Florentine Baroque art, and some of Michelangelo's finest sculptures are in the family tomb too.
31 – Keep watching the skies at the Galileo Museum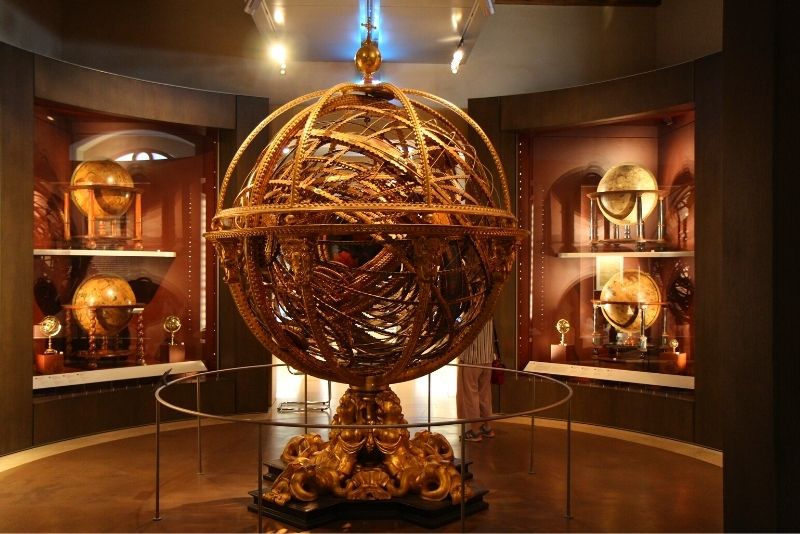 Get a glimpse into the Father of Modern Science, who was tried by the Inquisition for his radical idea that the Earth goes around the sun.
The museum is devoted to Galileo's great scientific advances – particularly in astronomy – with early telescopes, compasses, and models used to observe and map the night sky!
32 – Explore the villages of Cinque Terre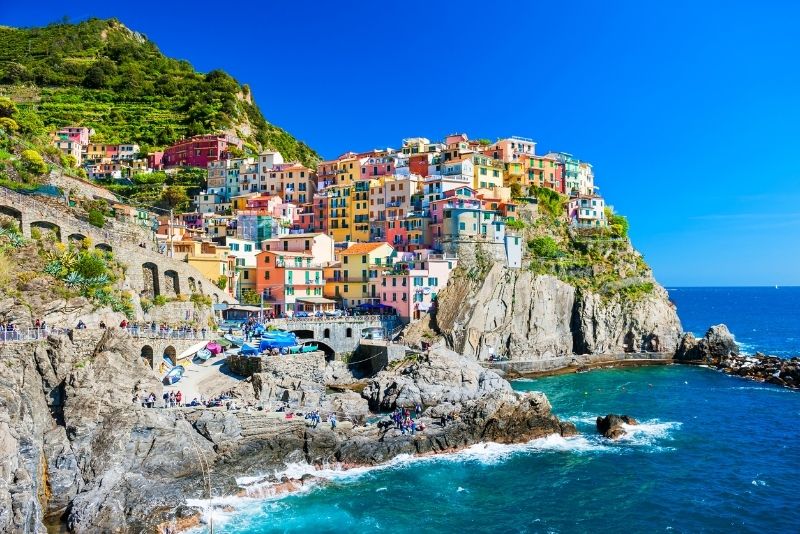 If you only have time for one day trip, make it to Cinque Terre.
Here, the cliffs along the Italian Riviera hold five gorgeous fishing villages, beaming with color.
Immerse yourself in the villages by strolling through them, then choose between taking a train to the next village or hiking the spectacular seaside trail!
Camera at the ready; the preserved nature and the candy-colored houses of the villages are to die for!
33 – Visit the San Marco Museum and its famous frescoes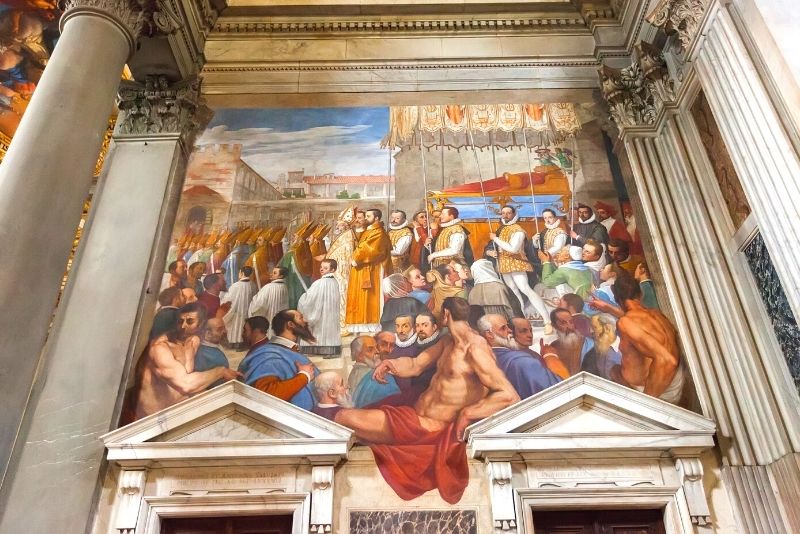 History lovers, take note — here, in this pristine 15th-century convent, you can get a taste of how ancient monks once lived.
This grand building, complete with a fine library, garden, and captivating frescoes on its walls, was designed to evoke a simple life where the monks could concentrate on spirituality.
This spiritual aura still rings true today.
34 – Learn to make the local dishes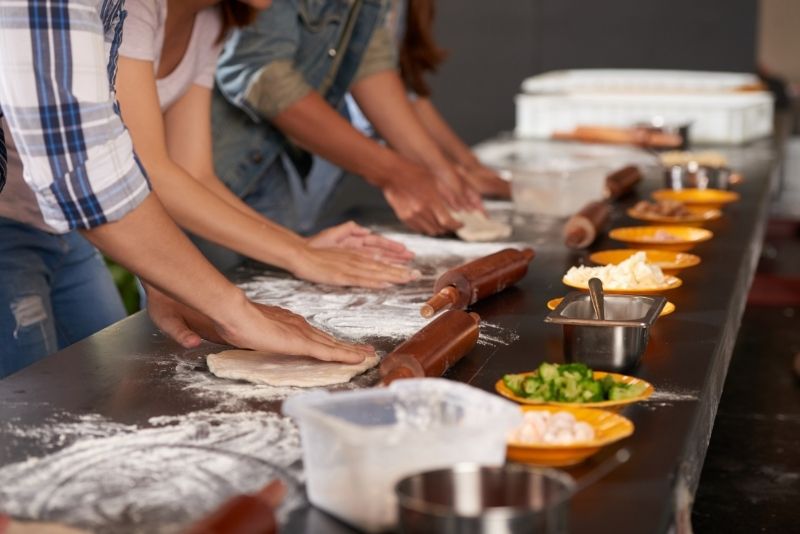 Sure, you've been loving the Florentine food, but where will you find stuff this good back home?
Impress yourself (and any dinner party guests) by taking a cooking class and learning the tricks of the trade from a passionate local chef!
Think bruschetta, pasta, pork, pizza, tiramisu – washed down with Tuscan wine, of course!
35 – Hold up the Leaning Tower of Pisa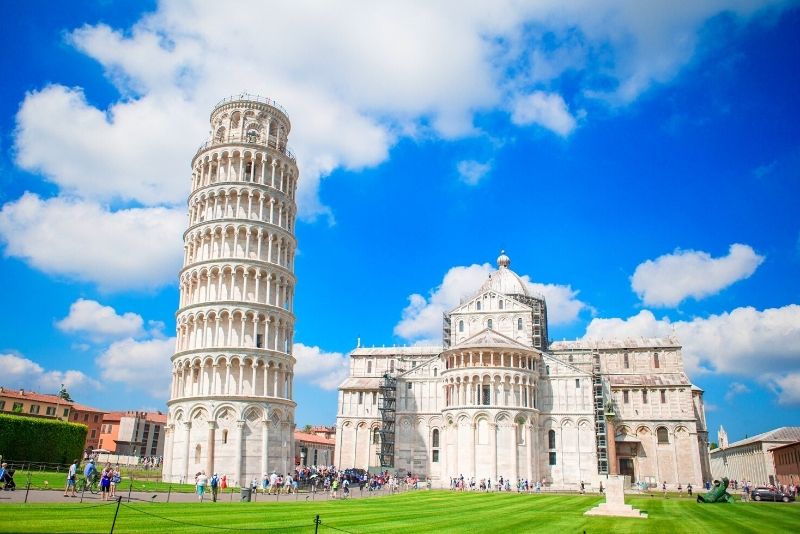 Take that picture.
Pisa isn't far from Florence, and on the way, you can check out plenty of charming towns and villages!
Travelers love Lucca and its immense city walls designed by Leonardo da Vinci; meanwhile, inside the city is just as historic and attractive.
With marble churches, retro houses, narrow streets, and low numbers of tourists, what's not to love?
36 – Watch the opera at Santa Monaca Church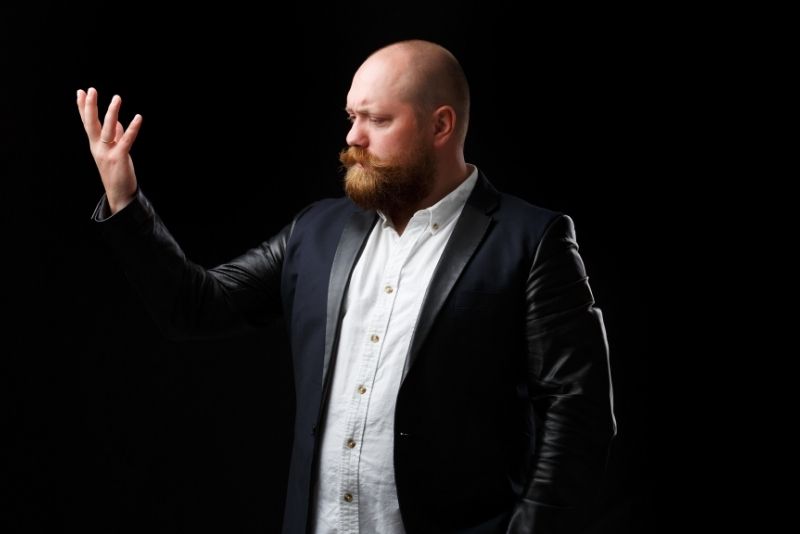 Art aficionados, culture queens and kings, get your tickets! Catching an Italian opera in a gorgeous 15th-century church could only be more quintessentially Florentine if you went to get gelato for dessert afterward!
The acoustics, decor, costume, music, and choreography will delight the ears and souls of anyone lucky enough to be in the audience.
37 – Buy a new wardrobe at Mall Firenze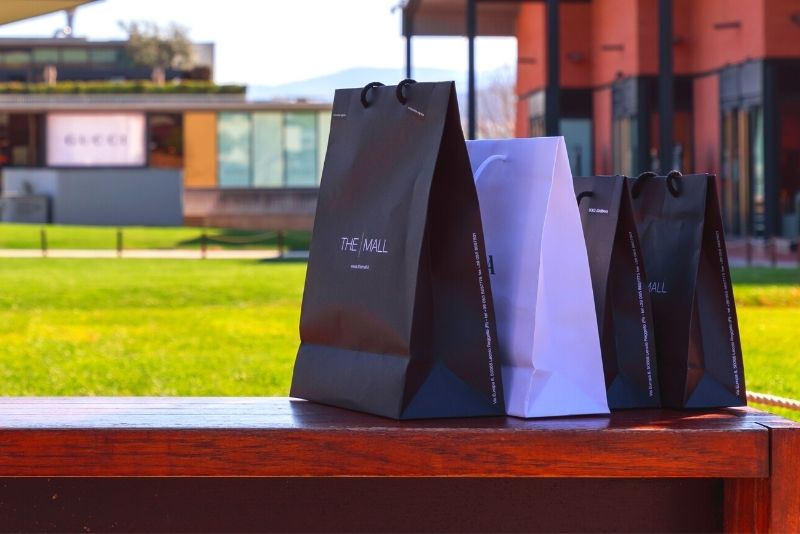 Italy is still the fashion capital! Shoppers love the Mall Firenze offering the best designer labels such as Versace, Dolce & Gabbana, and Roberto Cavalli with their prices slashed.
Outlet Barberino, on the other hand, is a shopping village with over 100 shops offering Italian and international branded fashion at up to 70% off along with a playground, bars, and restaurants!
38 – Drive the countryside in a vintage Fiat 500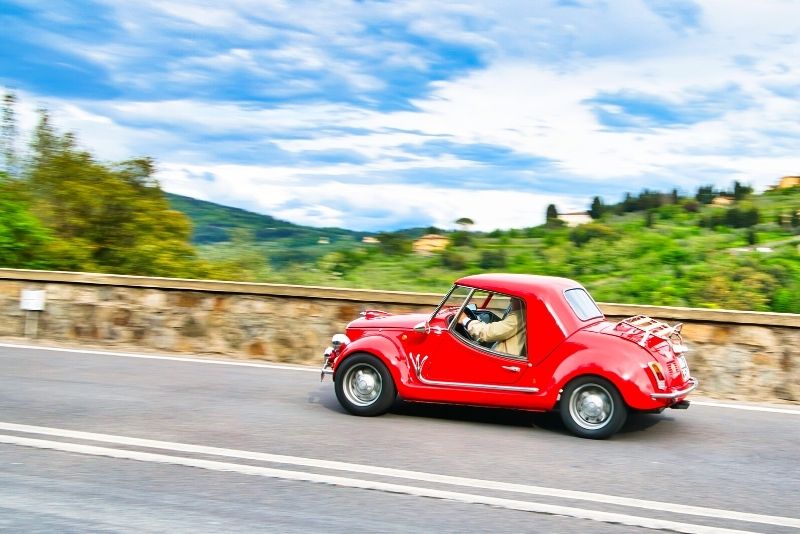 Italians have loved this car since the 1950s, and once you get behind the wheel, you'll quickly understand why.
Grab your stylish 1960s model Fiat 500 from the garage and hit the road in your sweet ride for the day!
While your guide speaks through your radio, the surprisingly powerful vehicle will have no trouble conquering the hilly countryside as you explore.
39 – Explore Florence on a Segway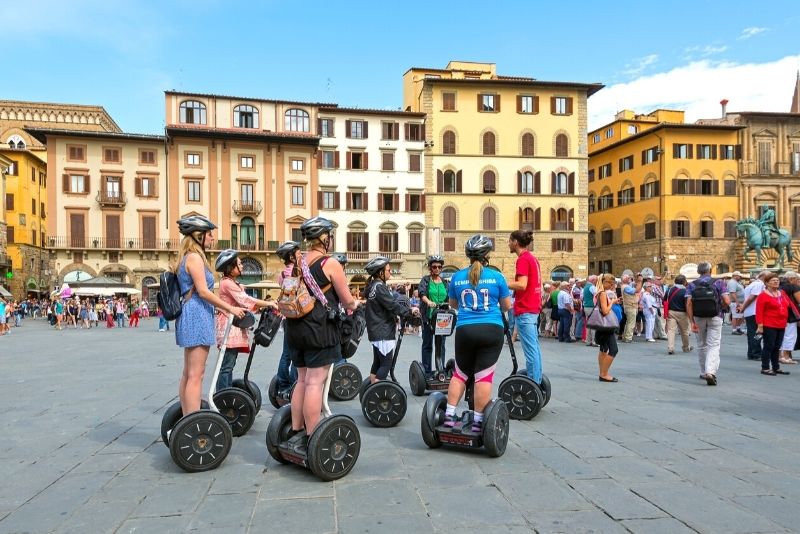 First-timers will be amazed at how simple a Segway is to ride!
After a few minutes, it becomes second-nature; as an entertaining tour guide leads travelers through narrow streets, town squares, and bridges, it's the perfect chance to discover every part of the city.
Best of all, the guide gives a local's perspective on Florence, full of anecdotes and handy tips!
40 – Buy souvenirs and groceries at San Lorenzo Market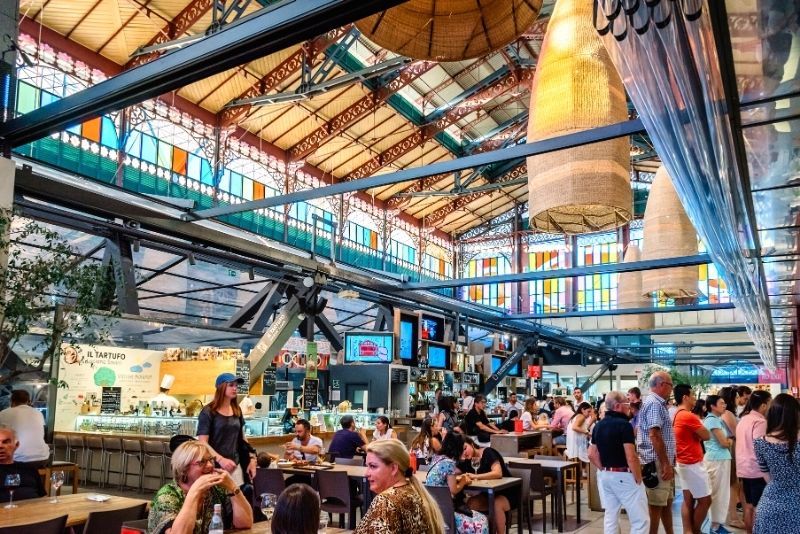 With an outdoor section dedicated to clothes, souvenirs, and leather goods to buy for friends; and two interior levels for food, glorious food; this huge, bustling market never sleeps!
The ground floor is geared toward groceries for travelers with kitchens, otherwise, the top floor's food court (Mercato Centrale) is great to eat-in or takeaway!
41 – Go paragliding off Mount Bargiglio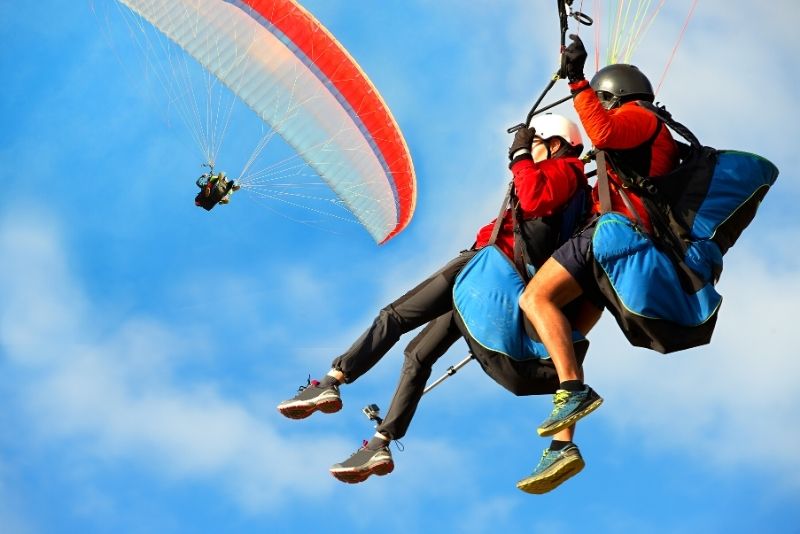 Want to fly over Tuscany like the native birds?
Glide from the top of the mountain and see the expansive countryside beneath you with a paragliding adventure!
Participants can choose between flying the paraglider themselves to control the flight, or simply let the instructor take control while they get that perfect picture of the awesome views!
42 – See the Florence skyline from Piazzale Michelangelo
Whether at sunrise, sunset, midday, or midnight, the views of Florence are magical!
You can walk, ride, or drive to the top for the view, best enjoyed over a drink and a plate of food (La Loggia has a coffee bar slinging great espresso and a restaurant complete with a terrace if you're after recommendations).
Besides the impressive sight, Piazzale Michelangelo also boasts a replica of Michelangelo's David.
43 – Get up to Basilica San Miniato al Monte
Another brilliant vantage point of Florence, the Basilica San Miniato al Monte is not only higher up than Piazzale Michelangelo, but also offers more to explore!
The green and white marble church — with a 13th-century golden mosaic in its central window — is a work of art in itself, meanwhile, the cemetery has some intricate statues and is the resting place of Carlo Collodi, creator of Pinocchio!
44 – Try truffle beer at Mercato Centrale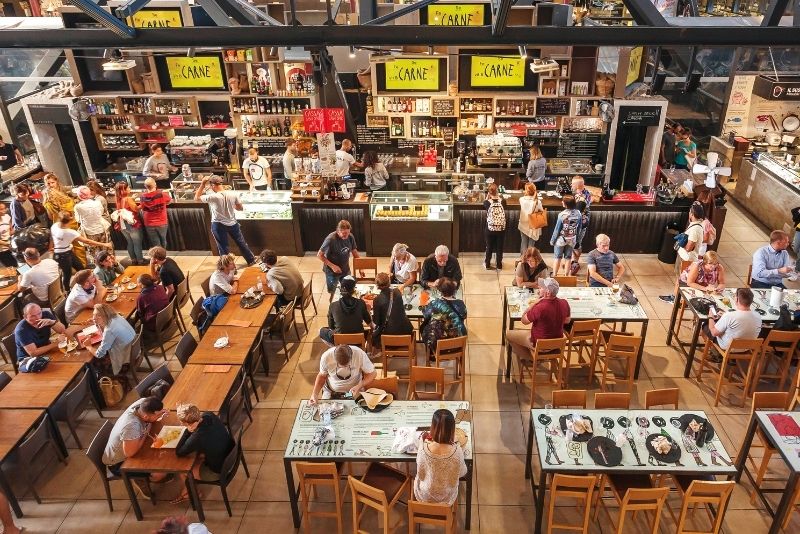 This market is where food meets art!
Some quirkier finds are Il Tartufo, a display of Tuscany's love for truffles that puts them in everything from pasta to beer; and Il Lampredotto, home of the famous beef tripe sandwich!
If that's a little too odd for your tastebuds, there's plenty of pizza, pasta, chocolate, and meat to be enjoyed!
45 – See a tale of revenge at Strozzi Palace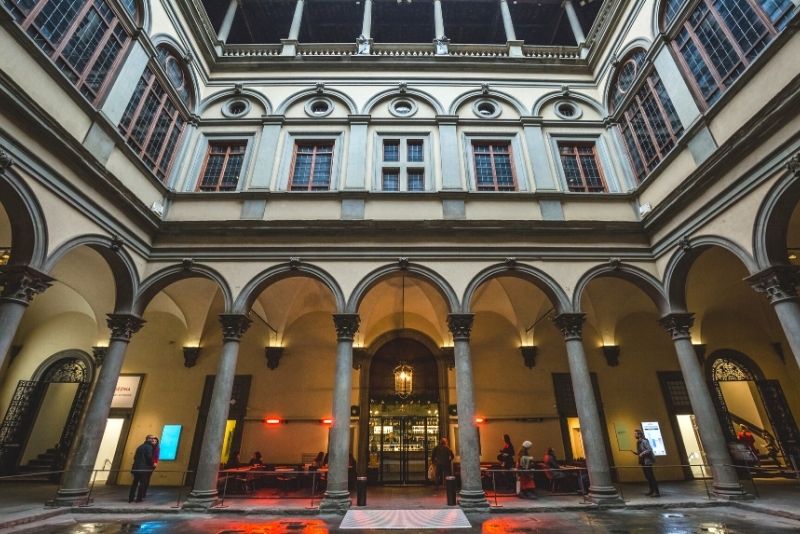 Little did the Medicis know when they exiled the Strozzi family that the Strozzis would return to show up the Medicis!
In the 16th century, they finished building the biggest, swankiest palace in the city – importantly, larger than Palazzo Medici!
They also vowed to display art for the public – which the house continues to do to this day!
46 – See the antiques and weapons at the Stibbert Museum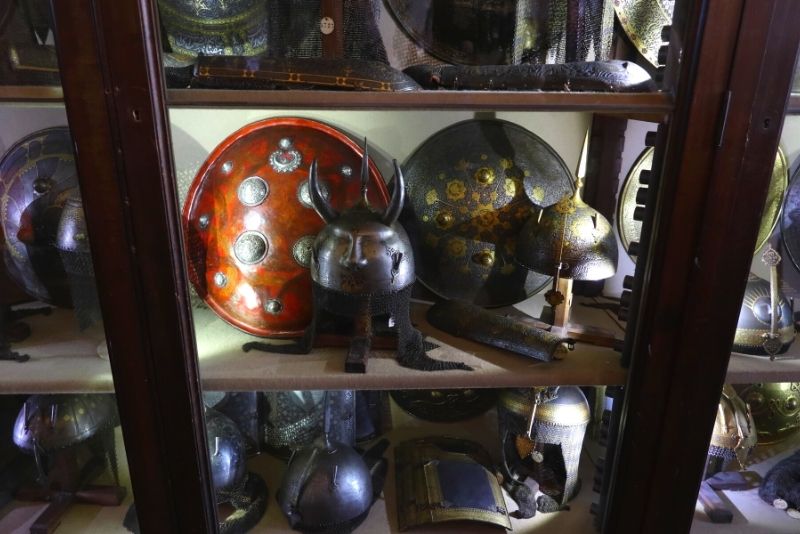 Walking into the house-museum is a jump back in time from modern Florence and into the 19th-century!
The rooms are lifelike and made up as if Stibbert himself should be home, sipping coffee in the other room.
Additionally, there are 50,000 pieces that formed his collection – including the Egyptian temple over the lake!
47 – See the Journey of the Magi at Riccardi Medici Palace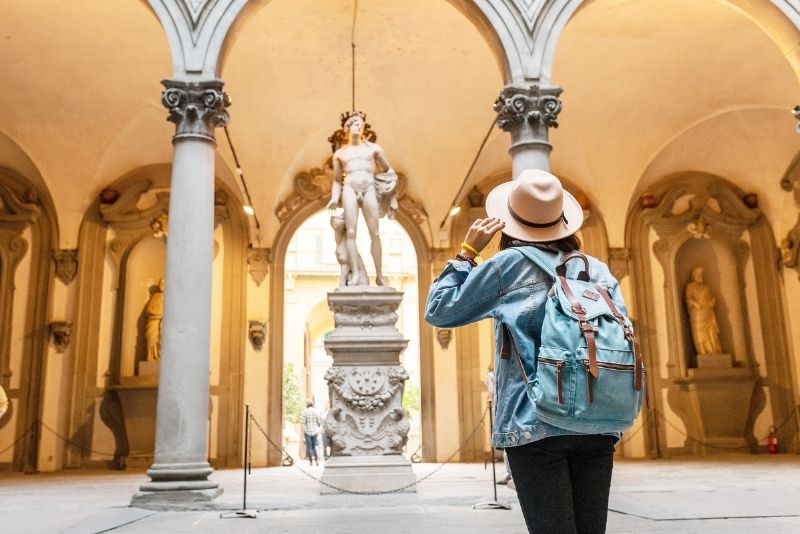 One of Florence's oldest mansions, the pearl of this intractable 15th-century building is the Chapel of the Magi inside.
There, visitors will be treated with a series of attractive frescoes of the biblical Cavalcade of the Magi done by Benozzo Gozzoli, whose face appears in the fresco.
Don't forget to roam the palace's libraries and columns while you're there!
48 – Dress to impress at the Gucci Museum and Garden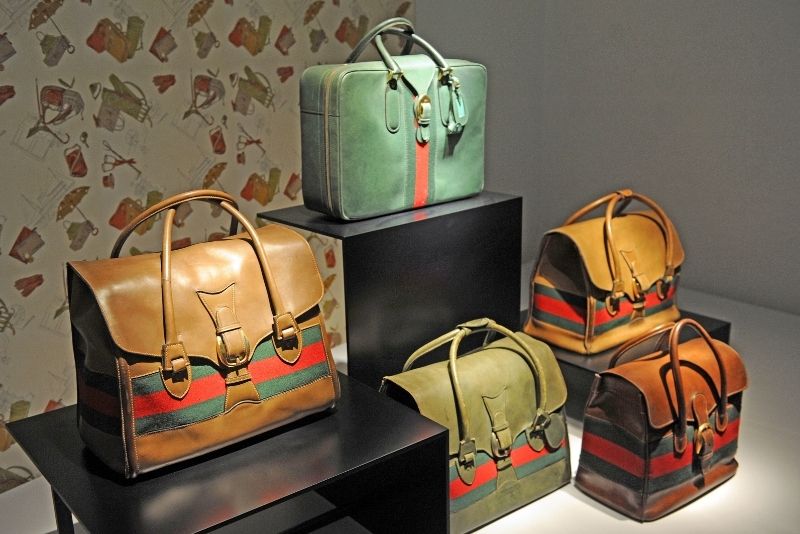 For fashion-centric things to do in Florence, look no further!
History and style combine as the accessories and clothes on display showcase the evolution of Italian fashion and lifestyle in a way only Gucci can!
Don't forget to swing by the gift shop, where the designer items are anything but tacky!
49 – Hunt for truffles (and eat what you catch)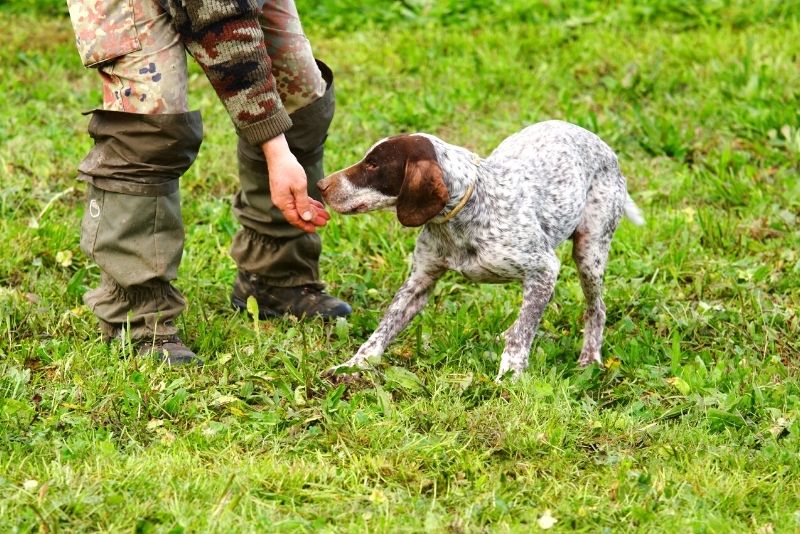 Lean into the Italian fascination for truffles by getting your hands dirty on a truffle hunt!
Join a professional hunter and his cute dog on a trip through the woods, learning the trade secrets, and pick (and eat) what you find!
After you'll have worked up an appetite, take the chance to indulge in a well-earned classic truffle pasta and wine combo!
50 – Cure what ails you Officina Profumo Farmaceutica di Santa Maria Novella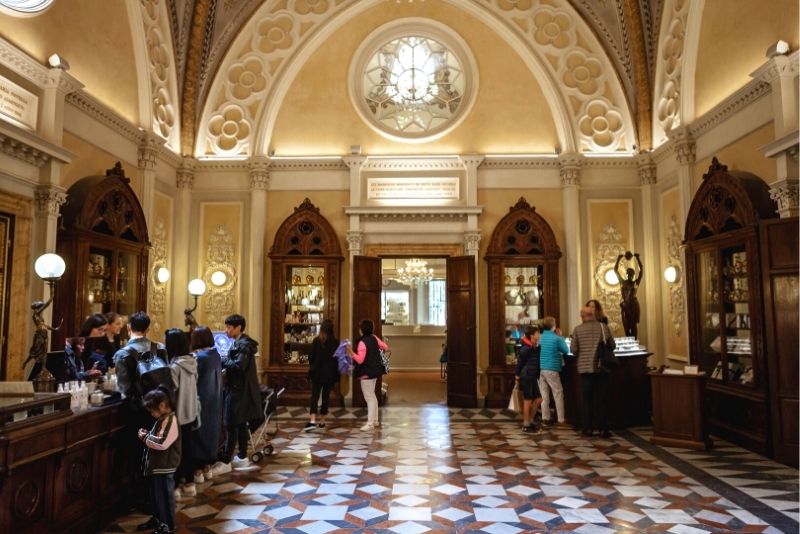 This herbal pharmacy has been bottling aromatic cures and delectable scents since its founding by Dominican monks in 1221!
Visitors will first notice the pot-pourri as they enter, but there is plenty more for sale and on display.
Make your way to the back room where the pharmacy concocts their own herbal tea!
51 – Have the gelato at Vivoli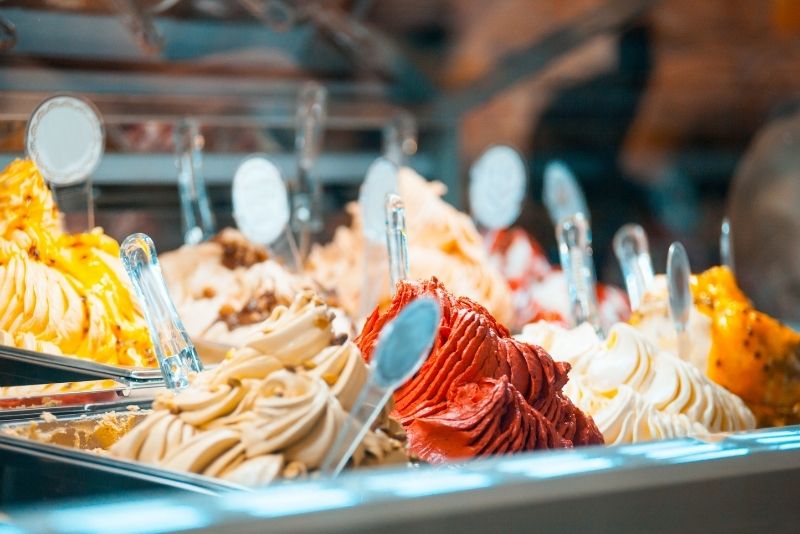 It's bold to claim one of Florence's myriad of incredible gelaterias is the cream of the crop, but the verdict is in and it's Vivoli!
Since 1930, the same family has been pedaling the best gelato in Florence, with flavors chosen daily based on the fresh ingredients coming into the store! You won't stop at one scoop.
52 – Have a millefoglie at Caffe Gilli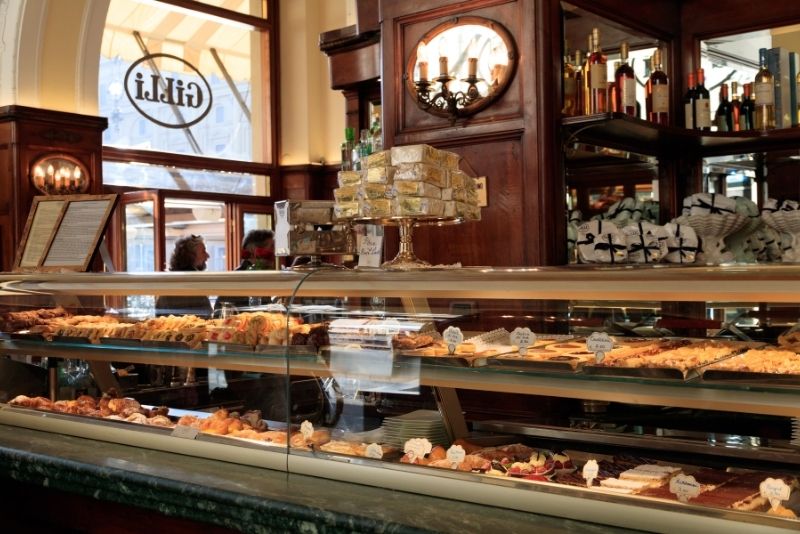 Florence's oldest cafe has had plenty of time – almost 300 years in fact – to perfect their craft.
The results are the best cakes and pastries in town!
The millefoglie, a feather-light vanilla custard slice, is to die for — we suggest ordering one at the bar with a cup of coffee, otherwise, you'll be paying a pretty penny to sit inside!
53 – Visit the Medicea Laurenziana Library at the Basilica di San Lorenzo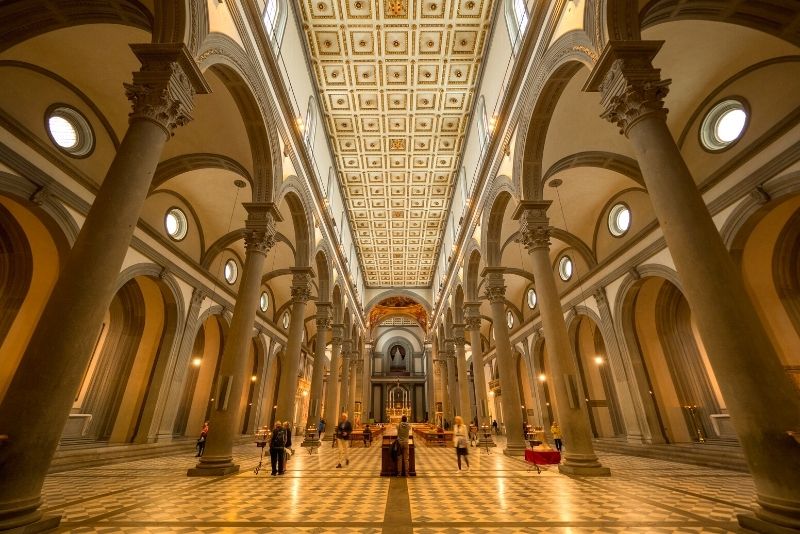 The Basilica di San Lorenzo, Florence's oldest church, appears unassuming with its unfinished facade, but inside is full of stunning artwork and acts as the resting place of the artist Donatello.
Bibliophiles' eyes will light up at the vintage library designed by Michelangelo himself, one containing 3,000 original manuscripts.
Why so many? So the Medicis could demonstrate they were men of learning, not just greed.
54 – Browse the Forte di Belvedere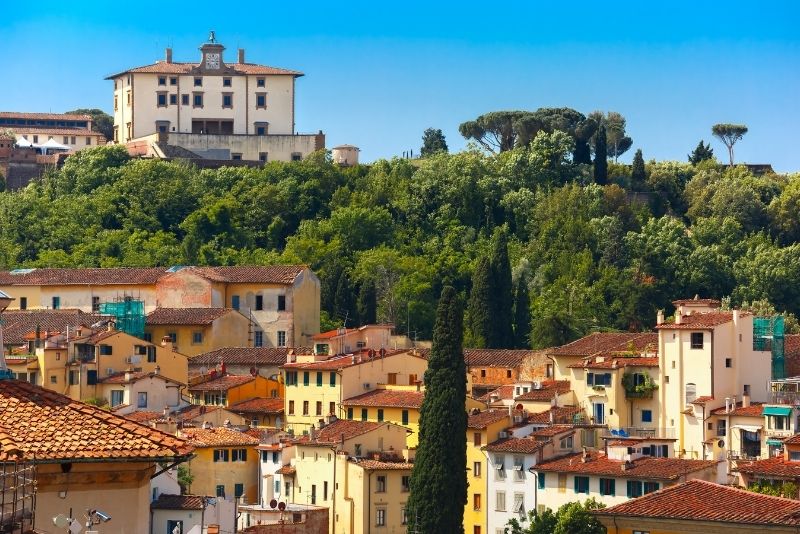 The star-shaped and near-impenetrable fortress is a stunning art gallery and exhibition center with views of Florence to boot!
Speaking of stars, the fortress is so beautiful it was chosen by Kim Kardashian and Kanye West as their wedding venue!
During the year, go and check out the exhibitions and cultural events on offer.
55 – Buy the Castello di Sammezzano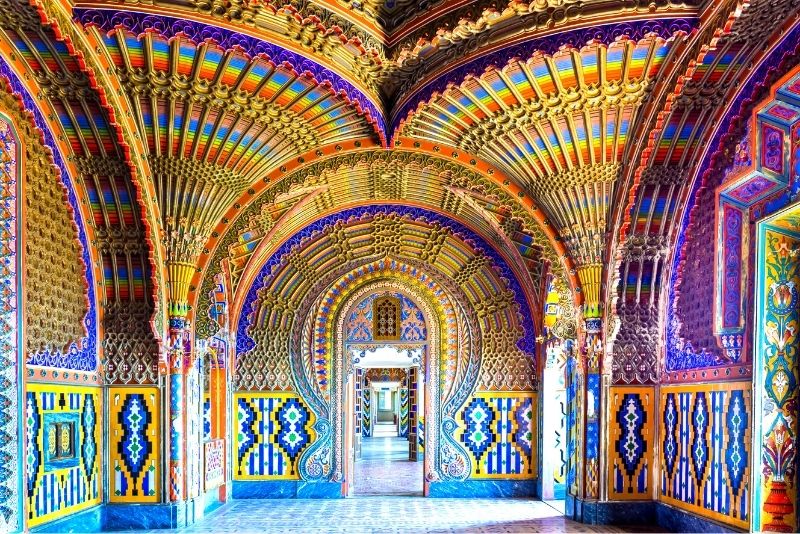 Anyone looking for an Italian summer home?
The hey-day of this Moorish-oriental castle has long passed and it is left to deteriorate without an owner.
Still, it's certainly worth a visit; volunteers sometimes run tours of the grand structure, where they tell the sad story of this building that waits longingly for its owner to come and save it from ruin.
56 – Hear the Jewish story at the Synagogue and Jewish Museum of Florence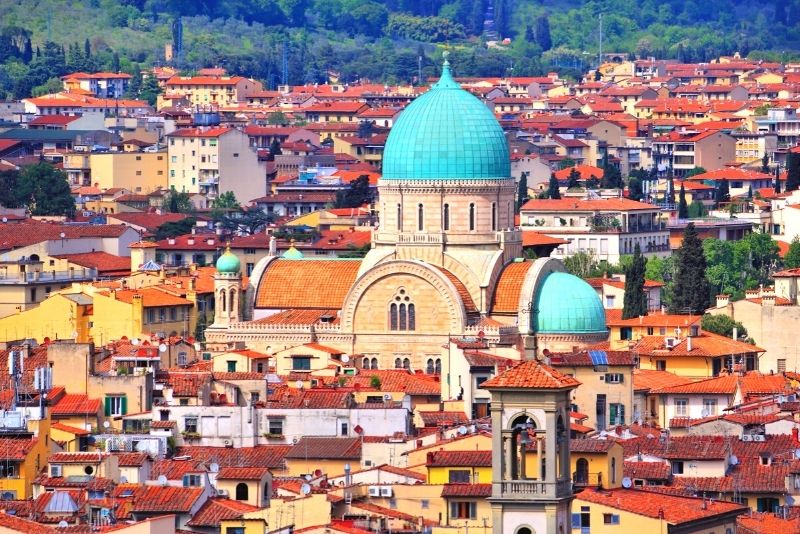 Florence's Jewish history is both fascinating and tragic, with a story as iconic as the brilliant green-dome synagogue that sits on Via Luigi Carlo Farini.
Between ghettos, emancipation, German occupation, and modern-day renewal, hearing the tumultuous tale of the small community that refused to fall apart in the face of danger is uplifting, powerful, and a must for anyone interested in history.
The building also displays ceremonial objects significant to Judaism.
57 – Watch the Calcio Storico at Basilica of Santa Croce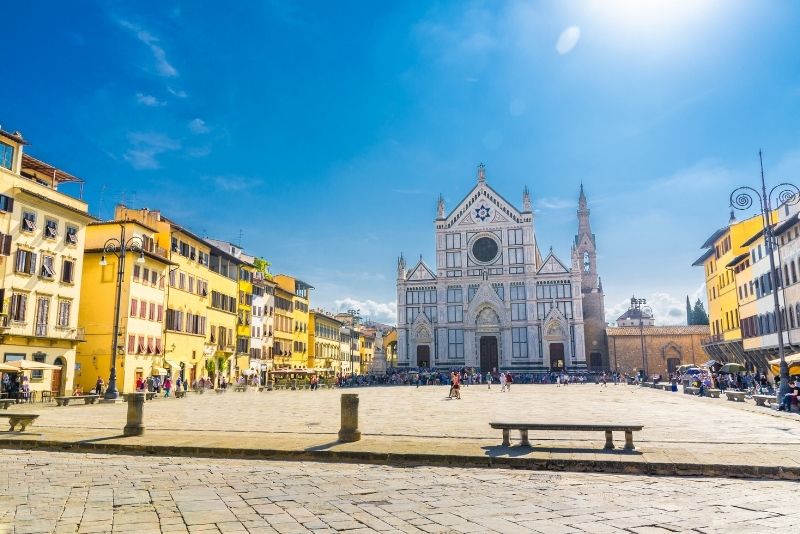 Outside of the usual beauty and artistry you'd expect, you'll find the resting place of Michelangelo, Rossini, Machiavelli, and Galileo Galilei.
However, travelers lucky enough to be here in June will see four local neighborhood teams compete in a Calcio Storico tournament – a historical sport combining football, rugby, and wrestling – in front of the church!
58 – Dance the night away in Florence's rooftop bars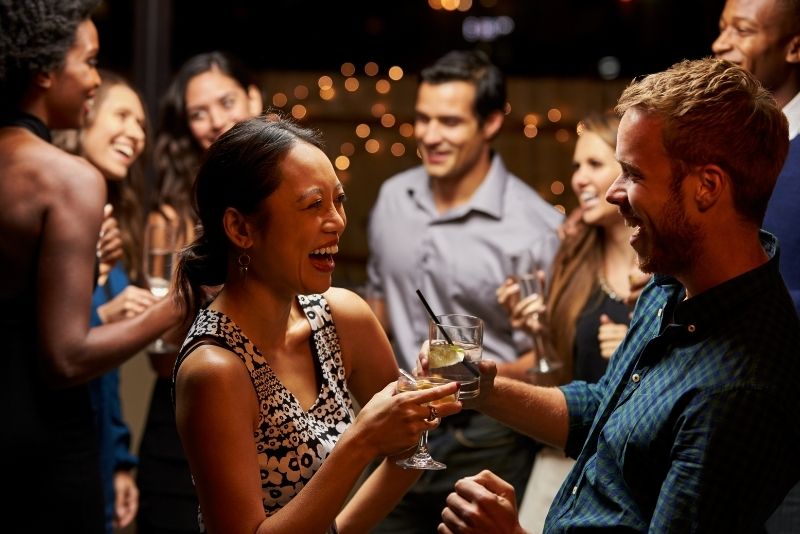 Who's ready to party it up amidst the wild Florentine nightlife?! The best views come from the Grand Hotel Minerva rooftop bar where you can watch the sunset with a cocktail and some nibbles; the swimming pool and live music at the very-chill Empireo Rooftop is a hit, and for those looking to dance, the weekend DJ sets at Angel Rooftop bring plenty of energy!
Thanks for checking out our exciting list of fun things to do in Florence, Italy!
If you have anything you'd like to add to the collection, feel free to leave a comment below.
Happy travels!