Rome is famed as one of the most historic cities in the world, and a walking tour is the best way to see all that it has to offer. From the Spanish Steps to the Trevi Fountain, there are countless sights for you to see.
Each neighborhood has its own distinct personality, from the lively Trastevere district to the chic shops of Via Condotti. Whether you're a first-time visitor or not, walking tours in Rome are a must to see all that the city has to offer.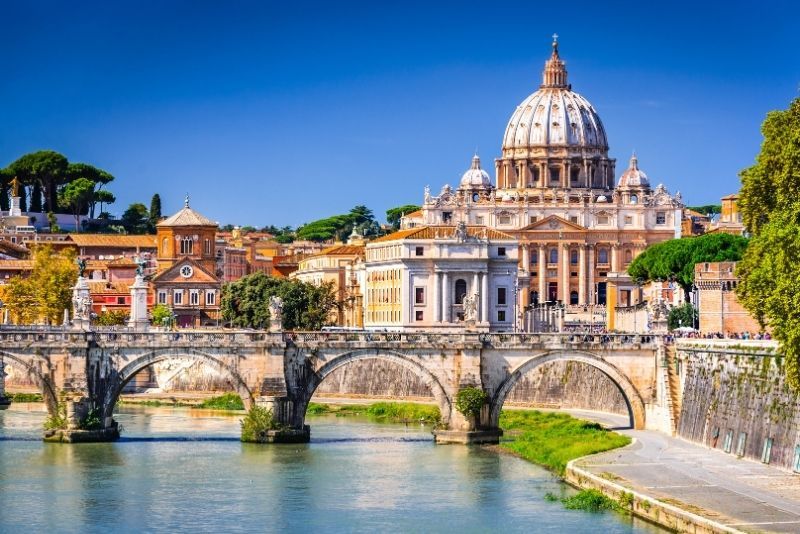 What are the best walking tours in Rome?
Best of Rome walking tour with the Spanish Steps, Trevi Fountain and Pantheon
In this walking tour of Rome, you'll discover some of the most highly visited spots in the city. These include the Spanish Steps, located on the Piazza Di Spagna and named after the Spanish Embassy that once existed at the top.
In your group, you'll also take a leisurely stroll to the Trevi Fountain which was built in the 18th century and features elaborate Baroque architecture.
You can join the thousands of visitors who throw coins into the fountain daily. The water feature receives over €3,000 per day and the legend says that by throwing a coin, you'll return to Rome someday.
Other reasons for coin-tossing include the hope of finding love in Rome and good fortune. You'll also see the Pantheon and Piazza Navona, and make time for a coffee break along the way.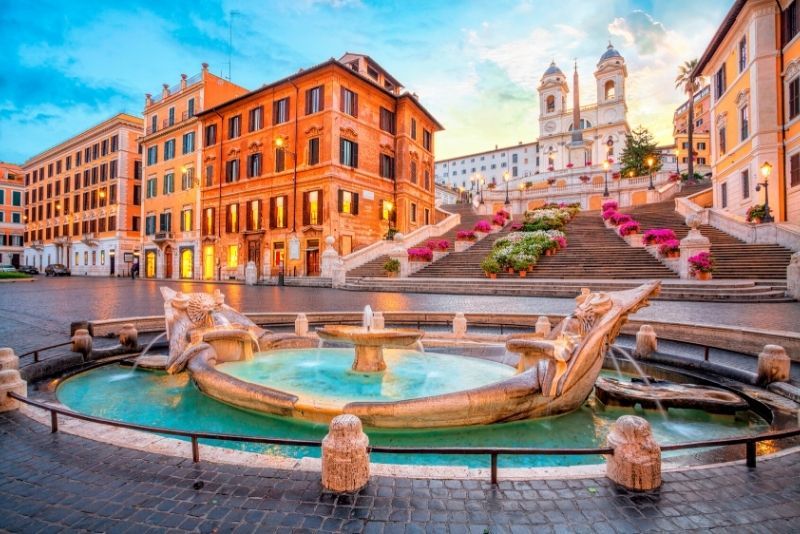 Foodie walking tour of Roman neighborhoods
If the way you enjoy experiencing a new country is through its cuisine, then you'll enjoy this walking tour through several different neighborhoods. In this 3.5-hour tour, you'll travel through the Jewish Ghetto and Trastevere regions, as well as the famous Campo de' Fiori fruit and vegetable market.
You'll discover the different dishes that are native to specific areas of Rome that when combined, create the cuisine that is so well-loved universally.
As you weave your way through the city streets, you'll visit bakeries, markets and gelaterias, and sample the best of Italian delicacies. These include gooey mozzarella stuffed fried arancini balls, decadent gelato and fried codfish.
Underground Rome walking tour
It's not just the streets of Rome that house cultural gems. In fact, a large number of attractions can only be seen by journeying underground. During ancient times, the city suffered from a spacing crisis, and, to solve this, those in charge ordered construction to begin beneath Rome.
This walking tour visits secret Roman sites such as the Vicus Caprarius which is located underneath the Trevi Fountain and the Stadium of Domitian. You'll see the city in a new light and the tour will have you wondering what other mysterious ancient ruins are hiding under the city streets.
Rome ghost and mystery guided walking tour
The dark side of Ancient Rome is rarely discussed but the city has seen many haunting sights over the centuries. From torture to murder, you'll hear about it all in this tour that explores the most well-loved sites in Rome from a different angle.
You'll stand in the exact setting where these atrocities took place and learn about the unsavory history of the city and its inhabitants. This ghost and mystery tour will show you an entirely different side of Rome.
Rome: Guided city center evening sightseeing walking tour
Rome is a romantic place by day but the evening glow illuminates the Eternal City in a special way. You'll glide through the streets, surrounded by twinkling lights, and see the Piazza del Popolo, Trevi Fountain and Spanish Steps.
You'll also make your way to Campo de'Fiori which is known for its morning markets selling local Roman produce.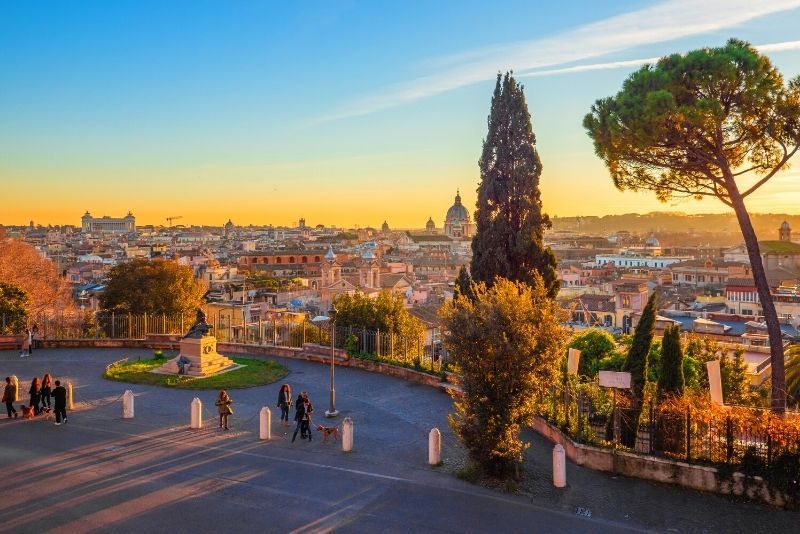 How much do walking tours in Rome cost?
Best of Rome tours that showcase the city's highlights last two hours and start from €39. You'll have a knowledgeable guide for the duration of the tour.
Food tours start at €82 and include a 3.5-hour guided walk with a small group of up to 15 participants. You'll stop at various food outlets and sample delicious treats such as mozzarella, salami, pasta and gelato.
Underground walking tours in Rome cost around €58 and include skip-the-line tickets to Domitian Stadium and Vicus Caprarius, a professional guide and audio headsets. The tour lasts approximately three hours.
A haunting nighttime walking excursion of the city costs €25 and includes a tour of four cultural sites with an English-speaking guide.
An evening tour of Rome includes a tour guide that will provide you with detailed information on many famous landmarks. You can expect to pay €34 for a three-hour tour.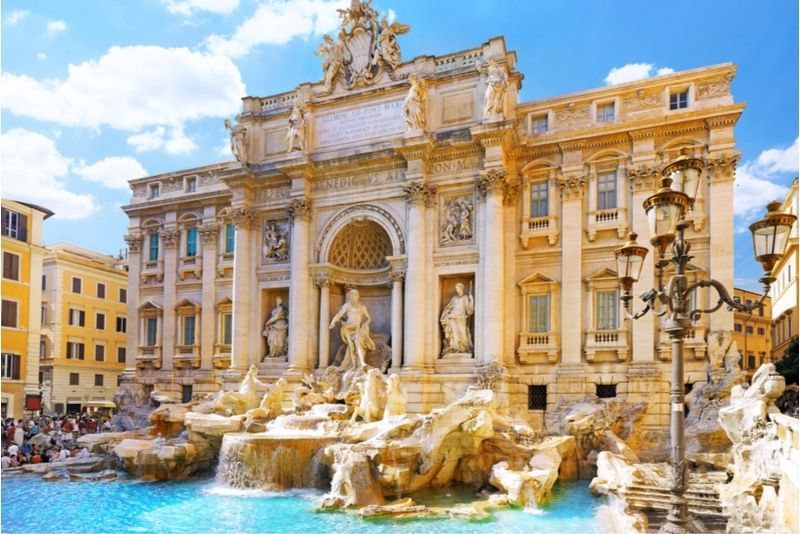 What is included in a walking tour in Rome?
Rome walking tours always include a knowledgeable guide for the duration. Some excursions also include tickets to sites that you visit along the way, while on others, entrance tickets will be at your own expense. On a food tour of Rome, you can expect several samples of Roman cuisine to be included in the price.
Where do walking tours in Rome start?
There are many different starting points for walking tours in Rome, and your meeting place depends on the neighborhood you'll be exploring.
If you'll be paying a visit to Navona, the Pantheon or the Trevi Fountain, you'll likely meet in the Navona Piazza. Another popular meeting place for this type of tour is the Spagna metro station. Culinary walking tours usually begin at the Piazza Farnese.
Whichever tour you take, you'll be advised of your meeting place in advance, leaving you plenty of time to plan your journey.
How long do walking tours in Rome last?
The most common duration of walking tours in Rome is between two and three hours. Some tours last just an hour, but as the city is bursting with fascinating landmarks, you'll find that longer tours are more thorough. Two to three-hour walking excursions often visit more sites as well.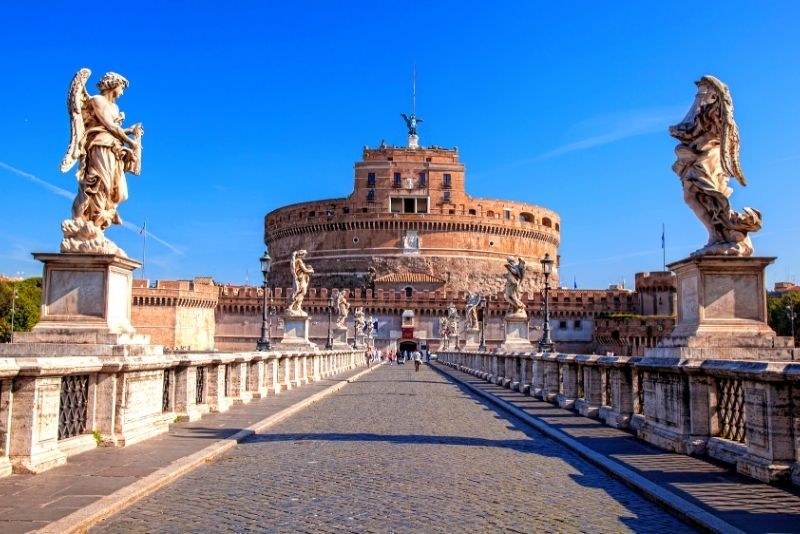 When is the best time for a walking tour in Rome?
The best time of day to take a walking tour in Rome is dependent on the season. In the summer, an early tour will allow you to explore the city before the heat of the day strikes. During the other seasons, the weather plays a smaller role in the timing of your tour.
A walking tour is a fantastic experience at any point in your trip to Rome. However, you'll benefit the most from exploring the city on foot when you first arrive. This will give you a chance to see which areas of the city you'd like to discover further and provide you with an overview of life in the city.
Some historic sites in Rome are so phenomenal that one visit just isn't enough. If that's the case, you'll have plenty of time left on your trip to revisit your favorite landmarks.
Are there any combo available with walking tours in Rome?
Big Bus Rome: 1/2/3 day hop-on-hop-off sightseeing bus and free walking tour
Hop-on hop-off buses allow you to explore the city at your own pace without having to walk for miles. You can sit on the bus and pass through the city taking in all the sites, or alternatively hop off whenever you fancy. Free walking tours are included in the cost of the ticket and are self-guided via an app.
Prices for the bus start at €27 for one day and include a multilingual audio headset, as well as access to four free walking tours. You'll have unlimited bus access for the duration of your ticket and free Wi-Fi on board.
Travel tips
Rome's most renowned sites are scattered across the city. For this reason, most tours require a lot of walking. You should wear comfortable shoes and clothing.
If you are a wheelchair user or have a pushchair, check whether your tour can accommodate you as some don't.
It is not a requirement to tip on walking tours in Rome. In saying that, if you especially enjoyed the tour, consider tipping your guide between €5 and €10.