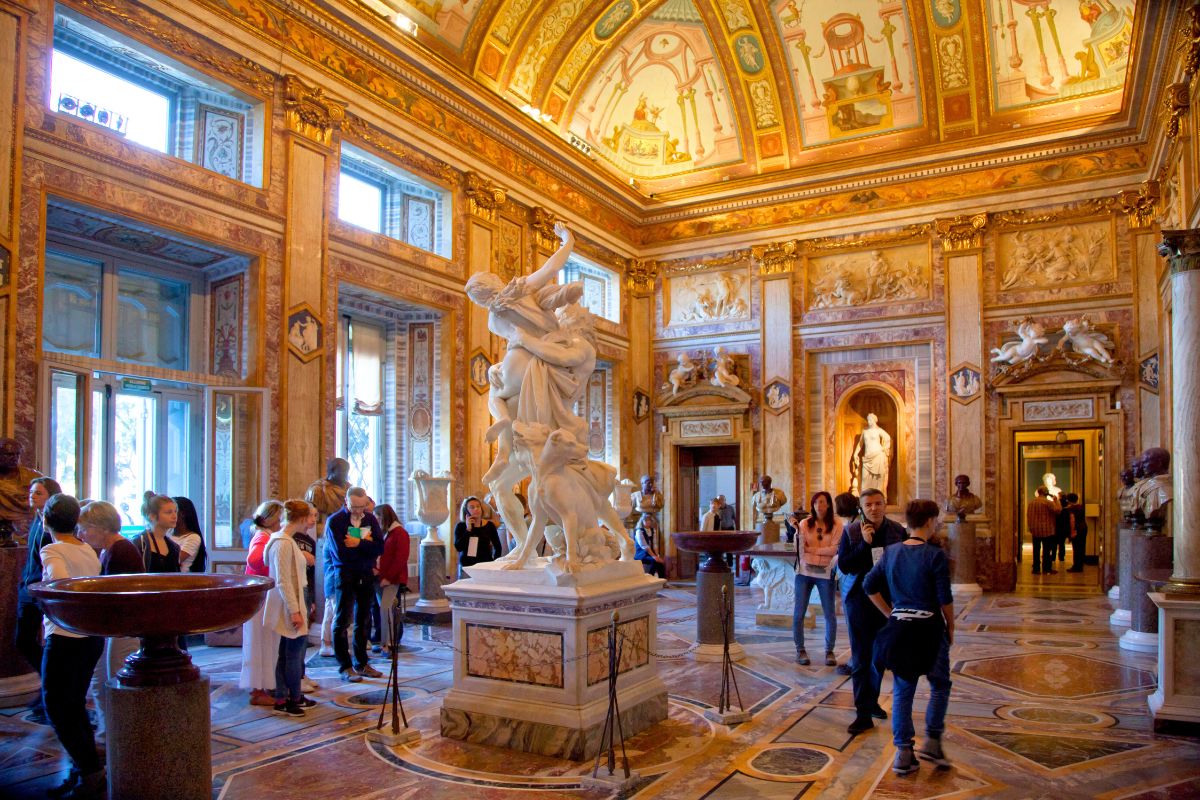 Are you planning to visit the Borghese Gallery? Here, you can learn all you need to know about Borghese Gallery tickets, including ticket prices, how to book tickets online, guided tours, special combos, and some useful travel tips about the Borghese Gallery.
Visit the Borghese Gallery – one of the most prestigious museums in the world. Compare offers and book your tickets online with confidence at the best price.
Situated on Pincio Hill in Rome, the Borghese Gallery is housed in the stunning 17th-century Villa Borghese. The museum offers its visitors a very important collection of artworks by Bernini, Caravaggio, Raphael and Canova, to name a few. Its amazing masterpieces contributed to making the Borghese Gallery renowned all over Europe.
How much do Borghese Gallery tickets cost?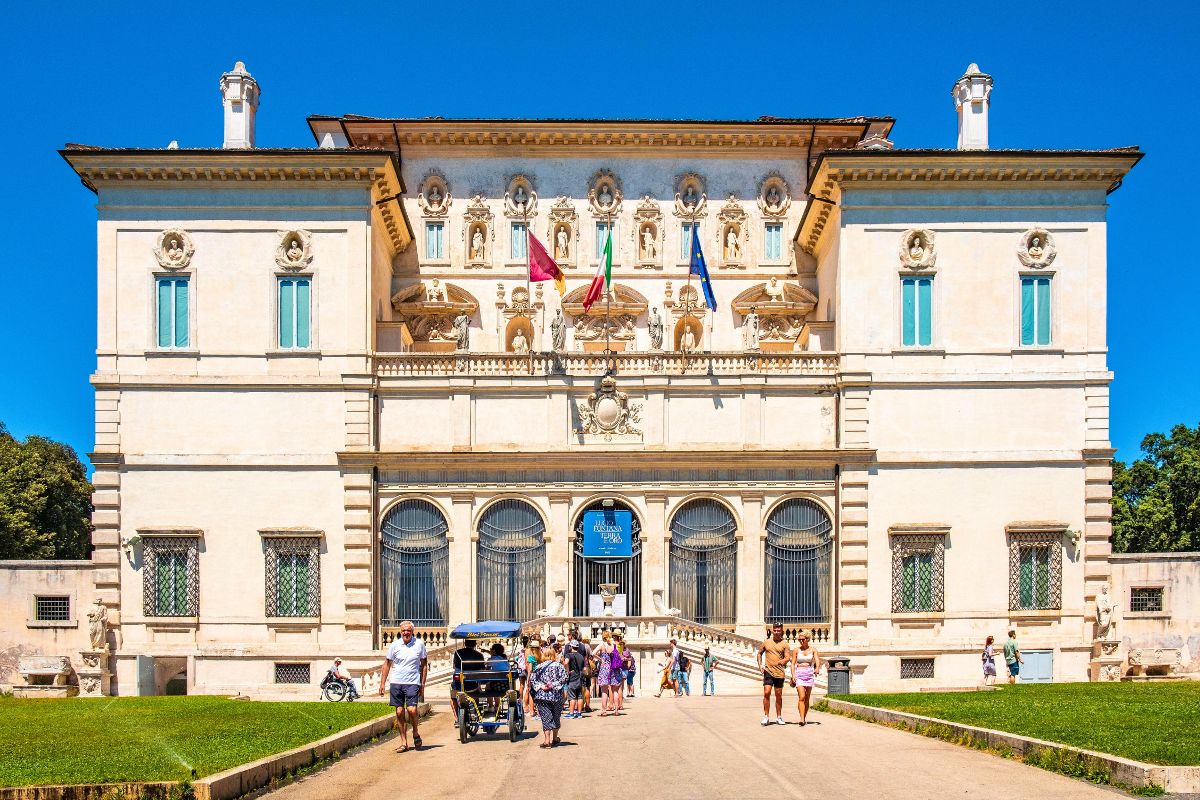 Standard tickets for the Borghese Gallery cost 13€ (+2€ online booking fee).
Discounted tickets* cost 2€ (+2€ online booking fee).
*Discounted price applies for citizens of the EU, Iceland, Switzerland, Norway, Liechtenstein, aged between 18 and 25 years old and regular teachers in state schools.
Last-entry tickets cost only €8, but your visit is 45 minutes shorter than a standard ticket.
Admission to the Borghese Gallery is free of charge on the first Sunday of every month.
Is the Borghese Gallery included in the Roma Pass?
Yes. Borghese Gallery tickets are included in the Rome Pass. Please note that you will need to show your pass at the ticket office, and you must reserve your ticket in advance online or by calling +39 06 32810.
Should I book my ticket in advance?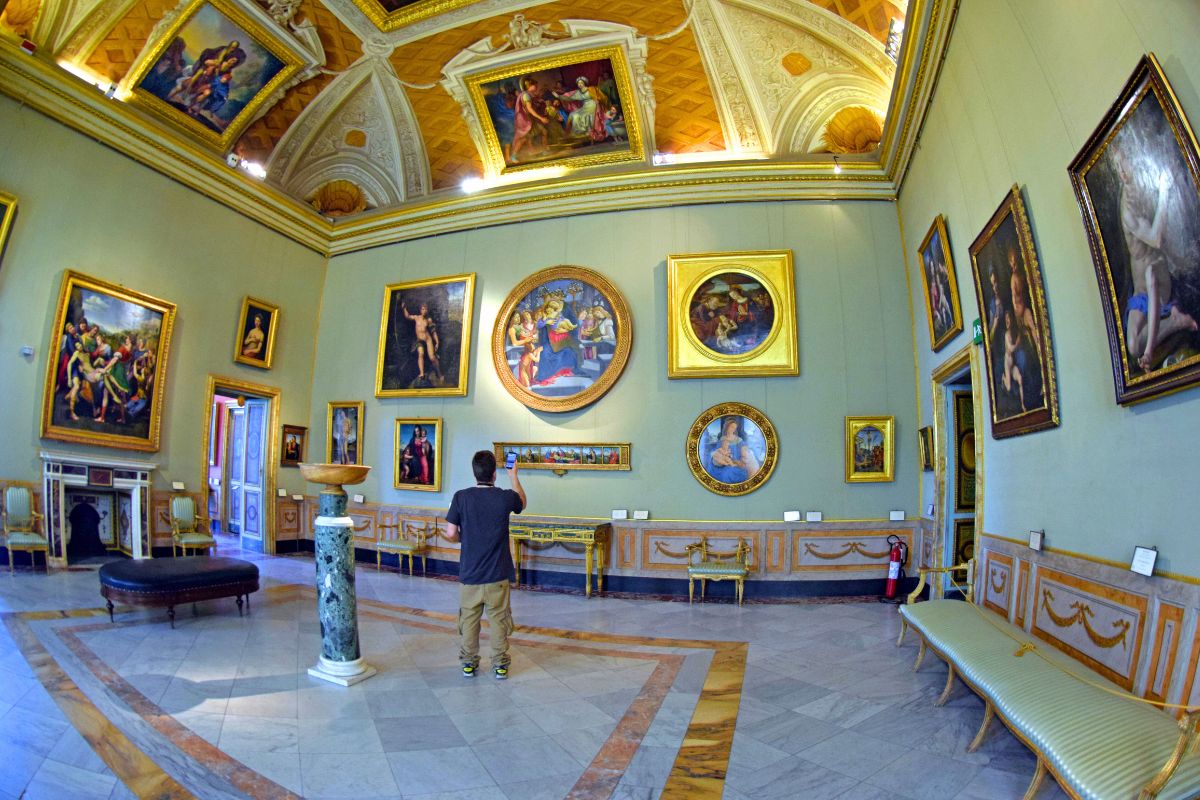 Yes, you must book your tickets in advance because you can only visit the Borghese Gallery with a reservation for a specific day and time.
You can purchase your tickets from the official website, but the tickets to visit the Borghese Gallery sell out very quickly, due to the limited capacity (a maximum of 360 people are admitted at a time for 2-hour visits).
Don't worry if the tickets are sold out on your preferred date, there are many other websites that sell tickets. When the Borghese Gallery doesn't have any more tickets for the day, another online ticket provider may still have some available.
TourScanner makes it easy to search and compare the prices for Borghese Gallery tickets, guided tours and combined tickets and tours of several attractions in Rome.
Who is eligible for discounts?
If you're an EU citizen under 25, you can get into the Borghese Gallery for just €2!
If you don't mind having a shorter visit at the end of the day, you can also score a discount. Last-entry Borghese Gallery tickets only cost €8.
Just so you know, there's still a €2 online booking fee for the discounted tickets, but persons with disabilities and one companion can enjoy a waiver on this fee. So, make sure to take advantage of it!
Is it possible to visit the Borghese Gallery for free?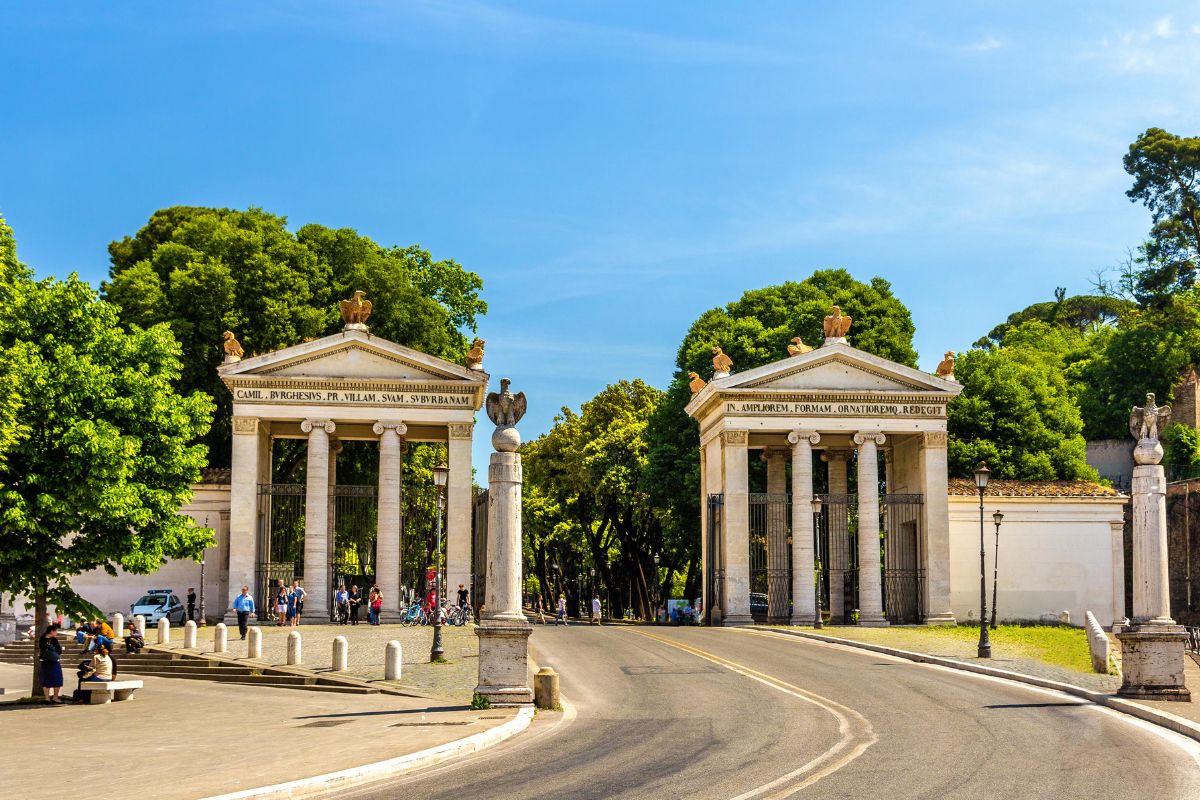 Yeah! Every first Sunday of the month, everyone gets in for free at the Borghese Gallery! Plus, if you're under 18 years old, you're always welcome to join in without spending a dime.
Only journalists, EU tourist guides who are giving a tour, and folks with disabilities plus one companion are excused from the €2 online booking fee though.
EU citizens and residents can also score free admission if they're a student or teacher of a primary or secondary school group, or if they're a university student or professor studying in fields like Archaeology, Architecture, Art History, Cultural Heritage Conservation, Educational Science, and Literature.
And get this, folks! If you work for the Ministry for Cultural Heritage and Activities, or if you're a member of ICOM (International Council of Museum) and ICCROM (International Organization for Conservation of Cultural Heritage), you can also get in for free!
Are there any combined tickets or tours with the Borghese Gallery and other attractions?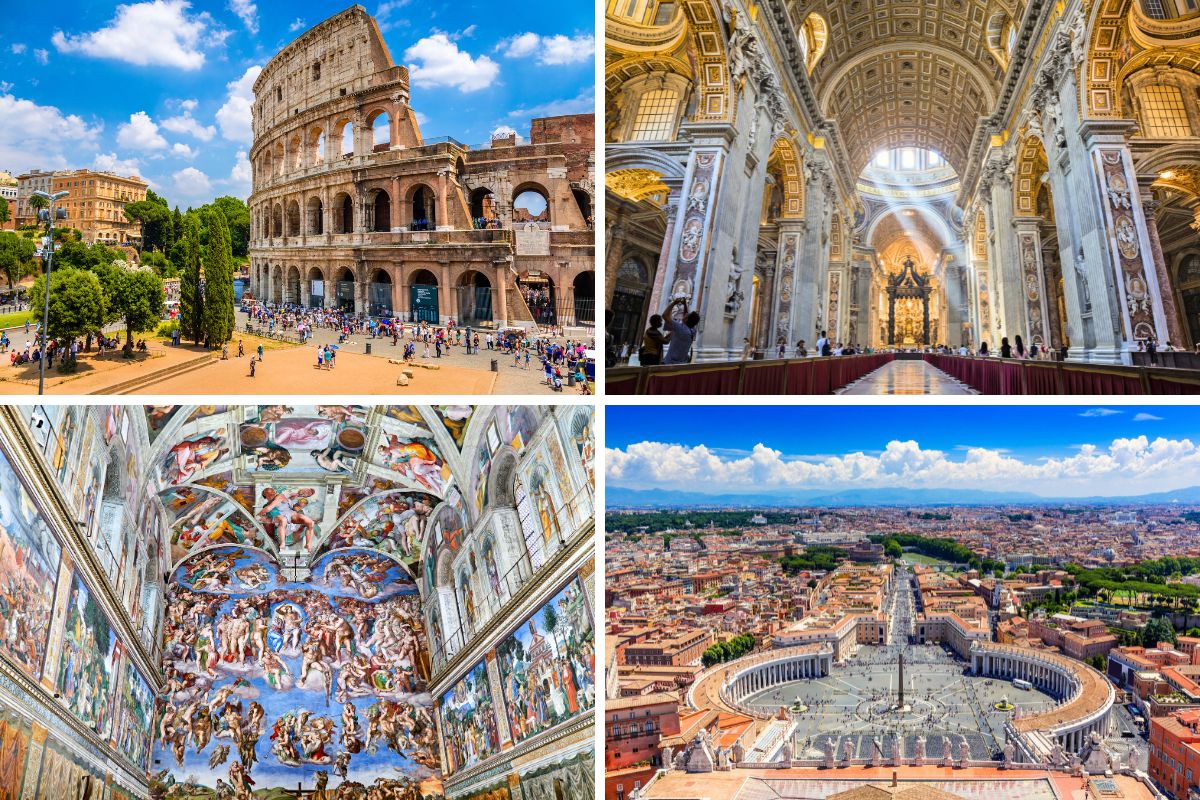 Yes, there are many options for combined tickets and tours. You can bundle your tickets to save time and money. Here are some of the most popular combinations.
Visit the Colosseum & the Roman Forum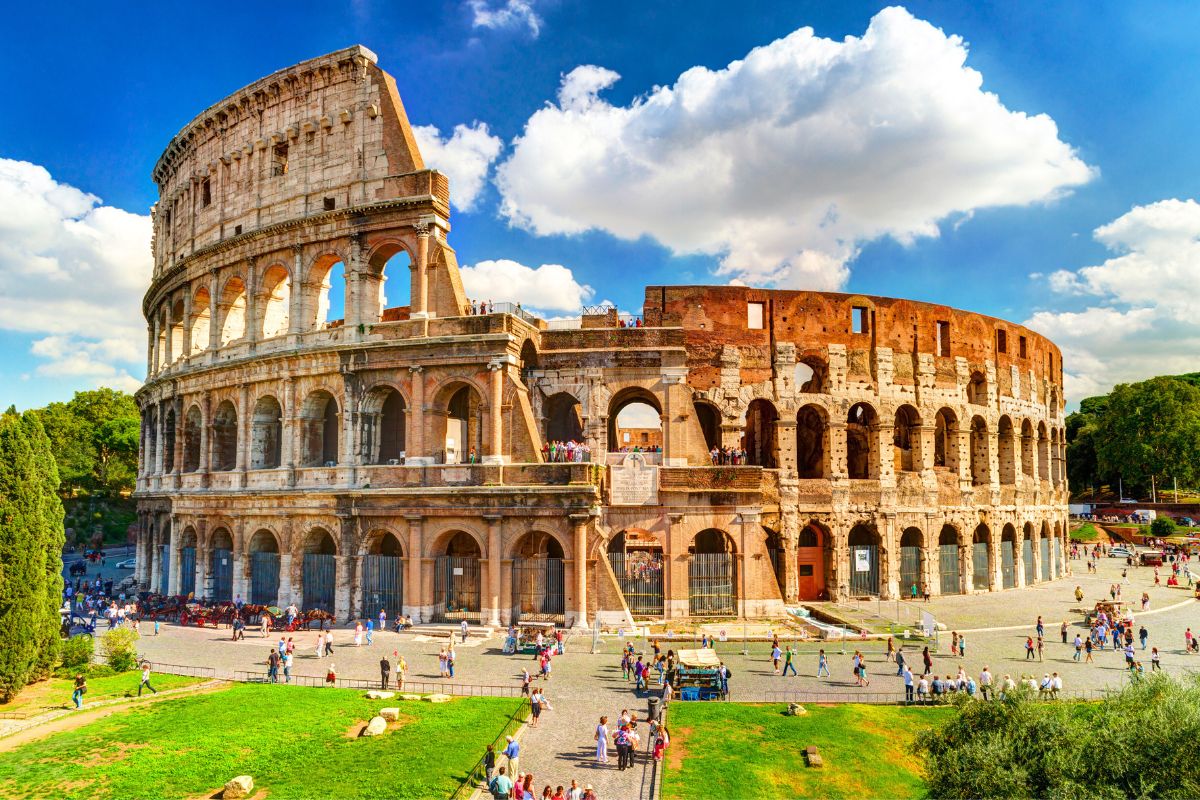 Add a visit to the Colosseum to your itinerary. The Colosseum is the largest amphitheater in the world, and it was built during the Roman Empire. Inaugurated in 80 AD, gladiator fights, executions and animal hunts were just some of the spectacles Romans would enjoy here.
Explore the Vatican Museums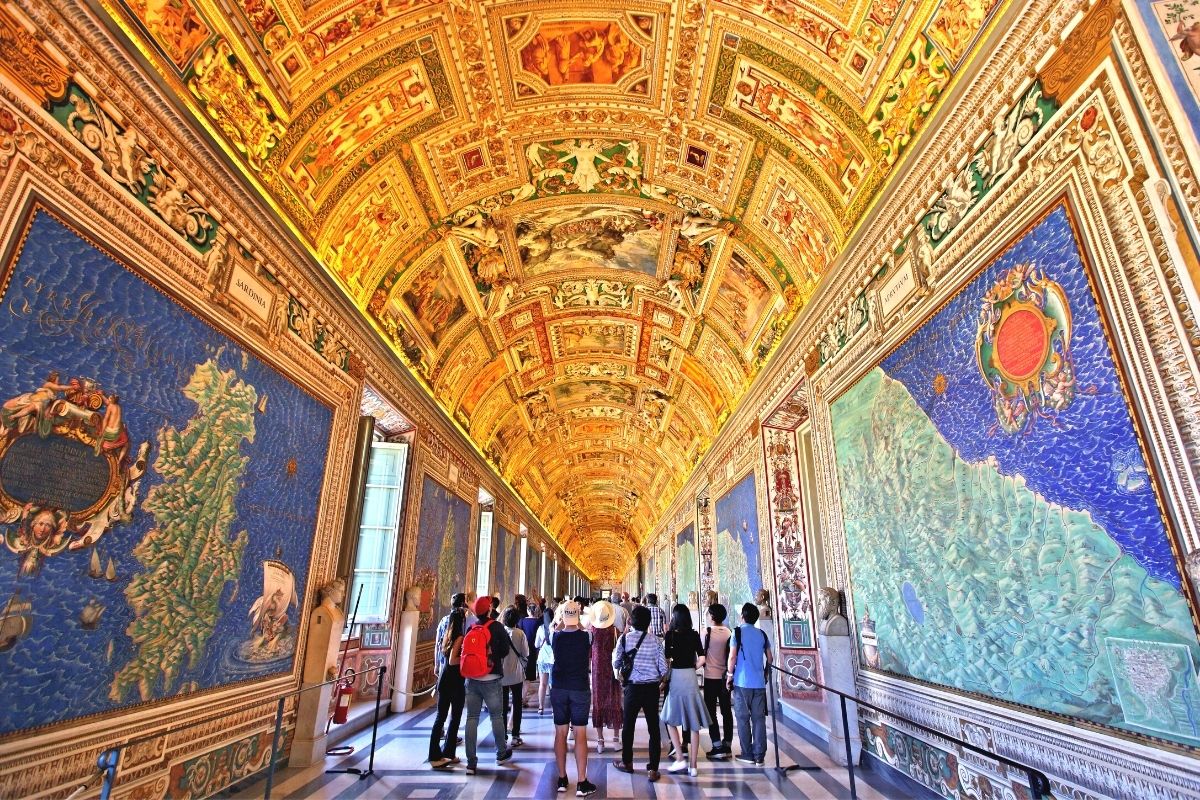 Once you have visited the Borghese Gallery, why not head to the Vatican Museums? See one of the world's largest art collections in this must-visit museum for first-time visitors in Rome.
Gaze upon the ceiling of the Sistine Chapel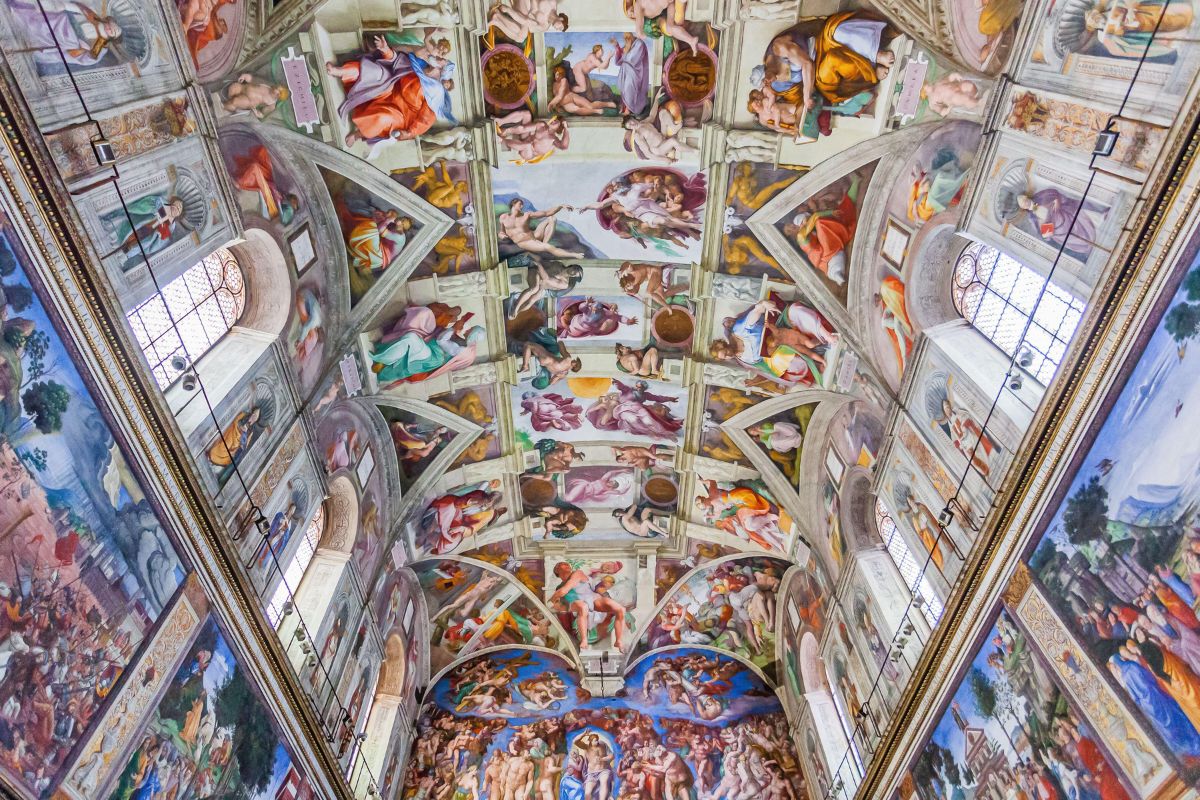 There are many frescoes to appreciate in Rome, but this one is certainly the most famous. Visit the Sistine Chapel to see Michelangelo's masterpiece and one of the most famous paintings in the world.
Step inside St. Peter's Basilica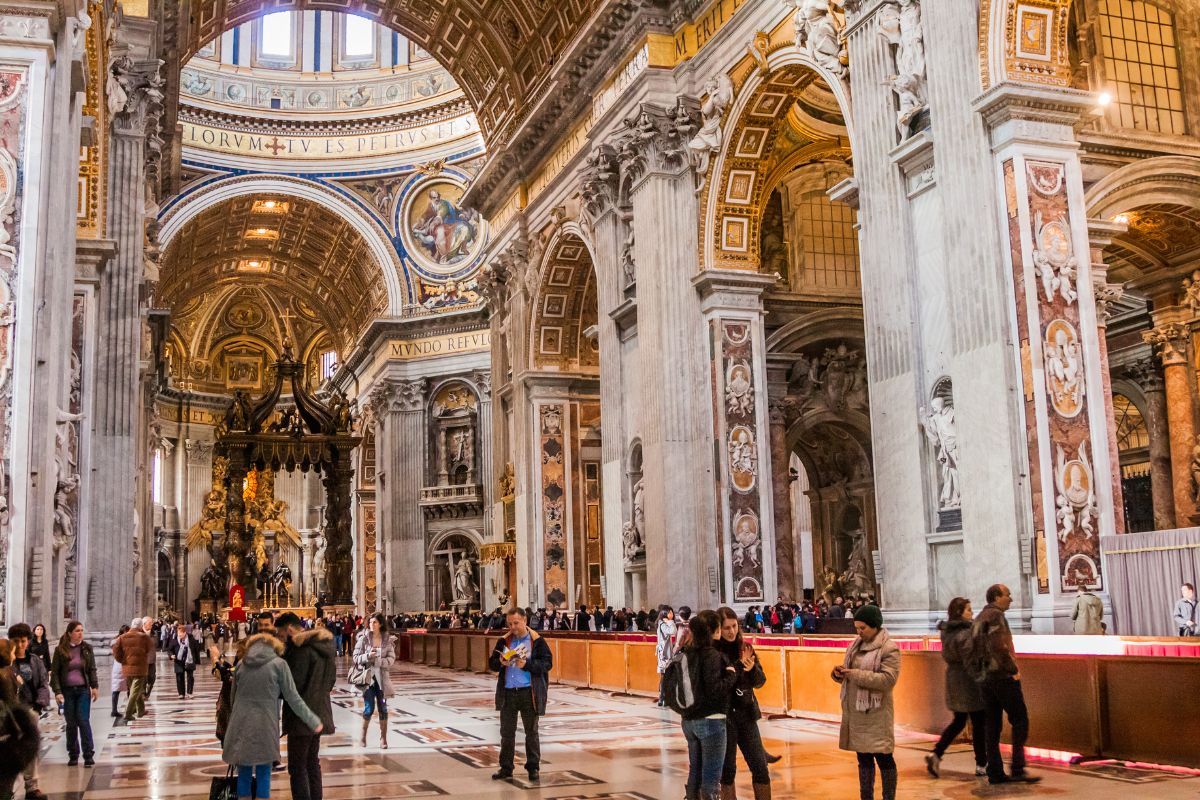 After appreciating the marble sculptures inside the villa, you can see one of Michelangelo's masterpieces — La Pietà. Step inside St. Peter's Basilica, the largest Christian church in the world and see the final resting place of the first pope.
Are guided tours worth it?
Absolutely yes. Here's why:
Guided tours are easy to book and your tickets are reserved: Your tickets will be bought in advance and ready, nothing for you to do but just show up.
Skip the line and don't waste your precious holiday time: Jump the line and enter the gallery straight away.
Focus on the most important masterpieces: With the vast amount of art to see in the Borghese Gallery, having a guided tour can help you to focus on just some of the most important sections of the museum.
Ask questions: When you book a guide, there is always someone there to answer your questions. Having an expert guide to accompany you makes your visit more rich and meaningful.
What are the best Borghese Gallery tours?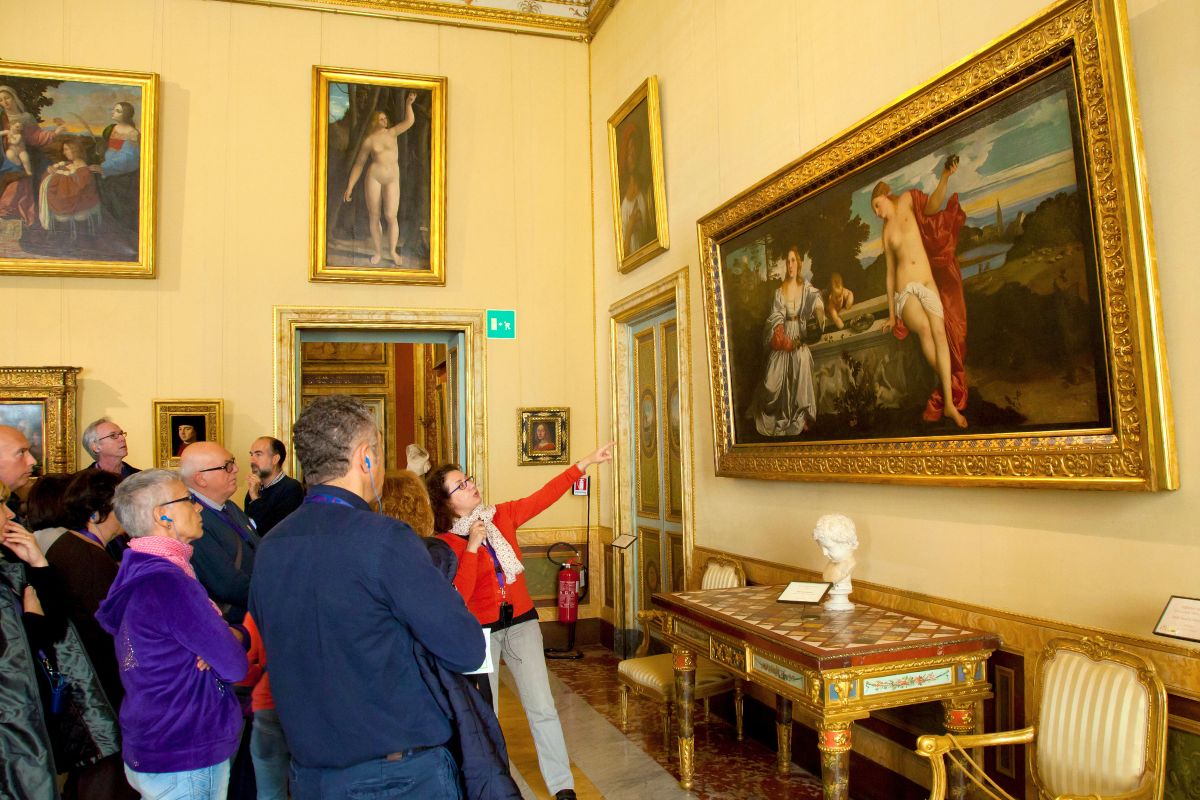 Group tours
If you're looking for an in-depth tour with insider knowledge, Borghese Gallery group tours are perfect for you! You'll have an art historian guide who will show you famous works as well as little-known gems.
Private tours
If you want a more exclusive experience tailored to your interests, a private Borghese Gallery tour is the way to go. You'll have your own personal guide to answer all your questions and follow the best route to avoid crowds.
Family-friendly tours
Traveling with kids? Family-friendly tours are a great way to keep your little ones entertained while also learning about art. Energetic guides will turn the visit into a treasure hunt!
These tours offer a more fun and engaging way to learn about Raphael and other Renaissance artists. This is perfect both for younger visitors and those of us who are young at heart.
Audioguided tours
Borghese Gallery tickets with an audio guide are also available for a more independent visit to the museum. They are available in English, French and Italian. If you cancel more than 24 hours before your visit, you get a 100% refund.
What will I see inside the Borghese Gallery?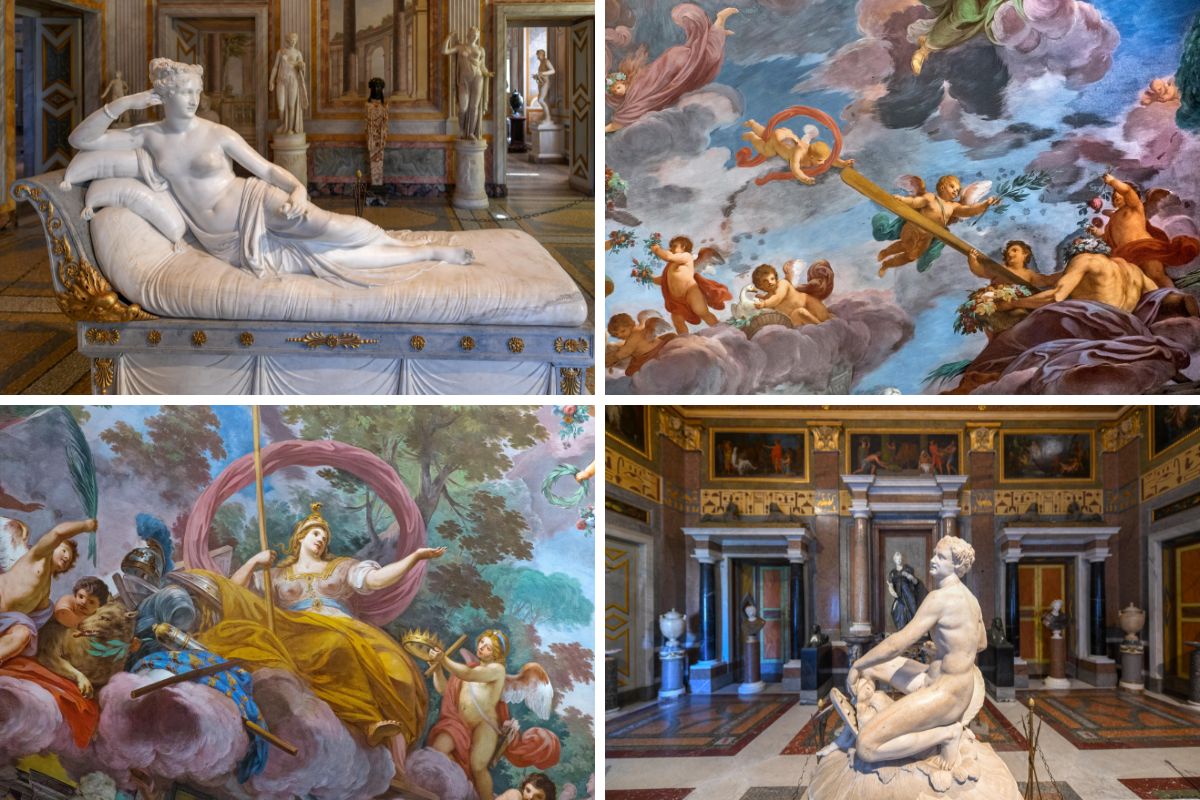 The Borghese Gallery is one of the world's greatest collections of paintings and sculptures.
Cardinal Scipione Borghese was an avid art collector. His fantastic collection went public in the late 1800s when he lost his fortune. A couple of centuries later, it became one of the most famous art museums in Rome.
Over the centuries, this gallery has evolved into one of the most renowned art museums in Rome, comprising 20 distinct rooms situated throughout the villa, all of which are accessible with your Borghese Gallery ticket.
Each room in the gallery boasts stunning fresco paintings on the walls and ceilings that serve as a magnificent backdrop to dozens of marble sculptures, some of which date back to ancient Rome.
Highlights of the Borghese Gallery include Bernini's "The Rape of Proserpina" and "Apollo and Daphne," Canova's "Pauline Bonaparte," Caravaggio's "Boy with a Basket of Fruit," Titian's "Sacred and Profane Love" and Dossi's "The Enchantress Circe," to name a few.
The Villa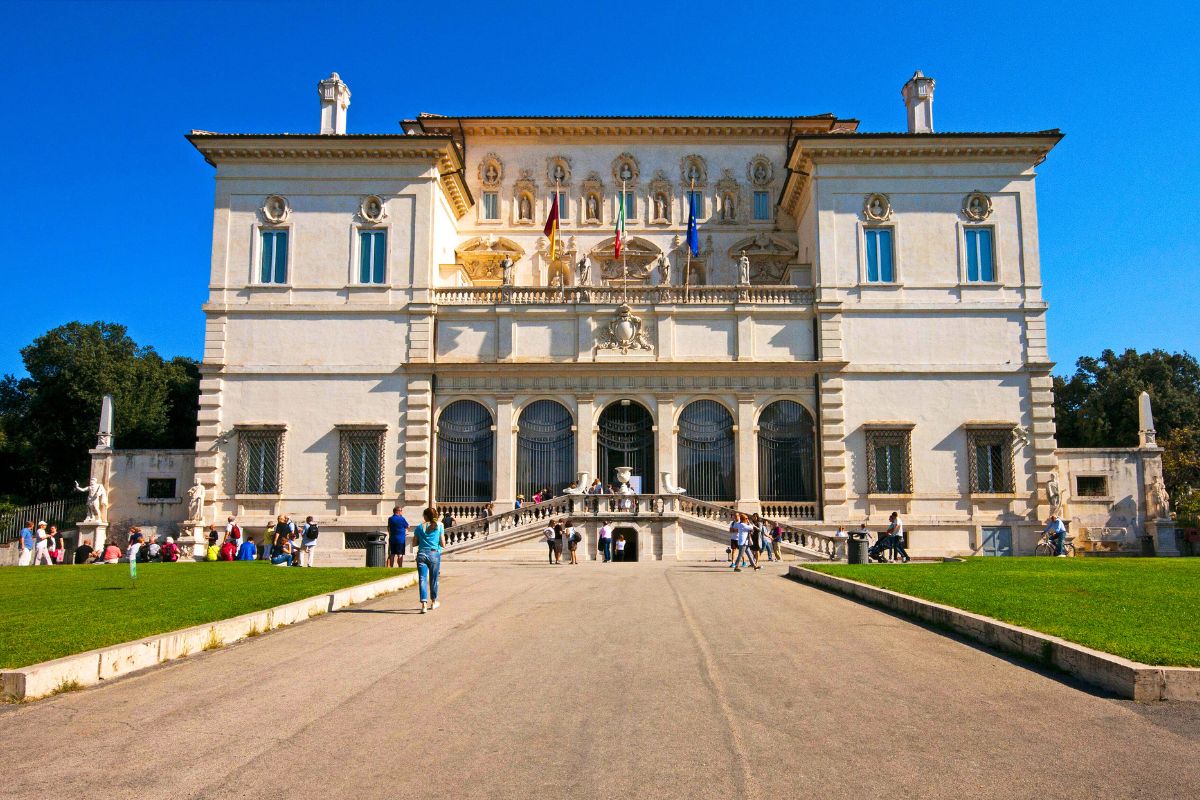 Before entering the gallery, you can admire the beauty of this 17th-century villa, and the large park that surrounds it. The Borghese family initially owned this exquisite palace, which remains adorned with sculptures and reliefs.
Mariano Rossi Hall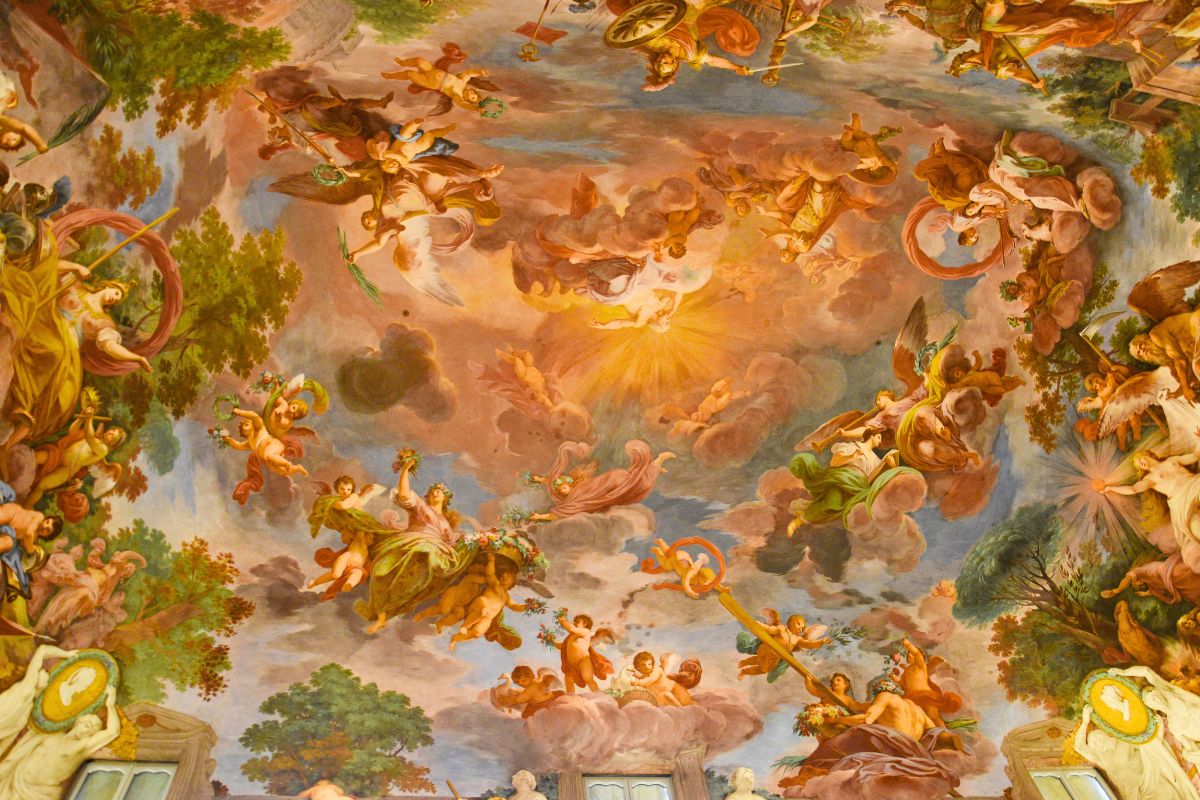 As soon as you enter the building, the Mariano Rossi Hall greets you with one of the most spectacular sections of the gallery, with vaulted ceilings and a relief by Pietro Bernini. Colorful Roman mosaics, likely originating from the Baths of Caracalla, adorn the floors.
However, this is only the beginning. As you make your way from room to room, you will come across paintings and sculptures by some of the most appreciated Renaissance artists, including Raphael, Caravaggio, Correggio and many more.
Paintings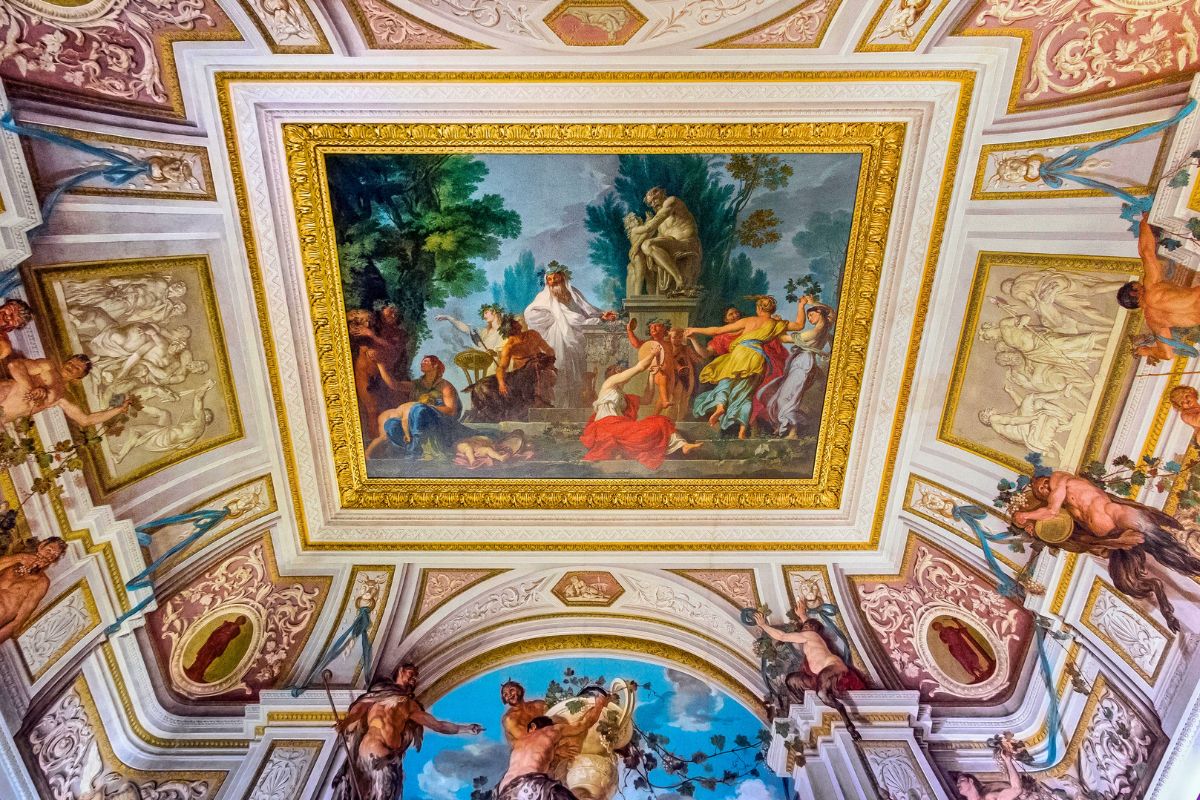 Each room in the gallery is a feast for the eyes, with frescoes on the walls and ceiling and ornately framed canvas paintings by some of the greatest Renaissance artists.
The gallery displays countless paintings, and it would take days to describe them all. However, there are some that you shouldn't miss during your two-hour visit.
In the Sileno Room, also known as Room Eight, you will come across Caravaggio's "David with the Head of Goliath." If you are visiting with children, you may want to shield their eyes from this macabre image. However, the two faces you see hide a clever secret that you might be able to guess.
In the Dido Room, also known as Room Nine, you will find two of Raphael's most beautiful paintings — "Lady with Unicorn" and "The Deposition." Try to spot the difference between Raphael's original composition and what was added later by another artist.
In the Hercules Room, also known as Room Ten, you will find another of Caravaggio's masterpieces — "Danae," which portrays a brighter and lighter theme than what you will see in the Sileno Room. The details in this painting reveal hidden stories that are based on Ovid's Metamorphoses and characters from Greek mythology.
Sculptures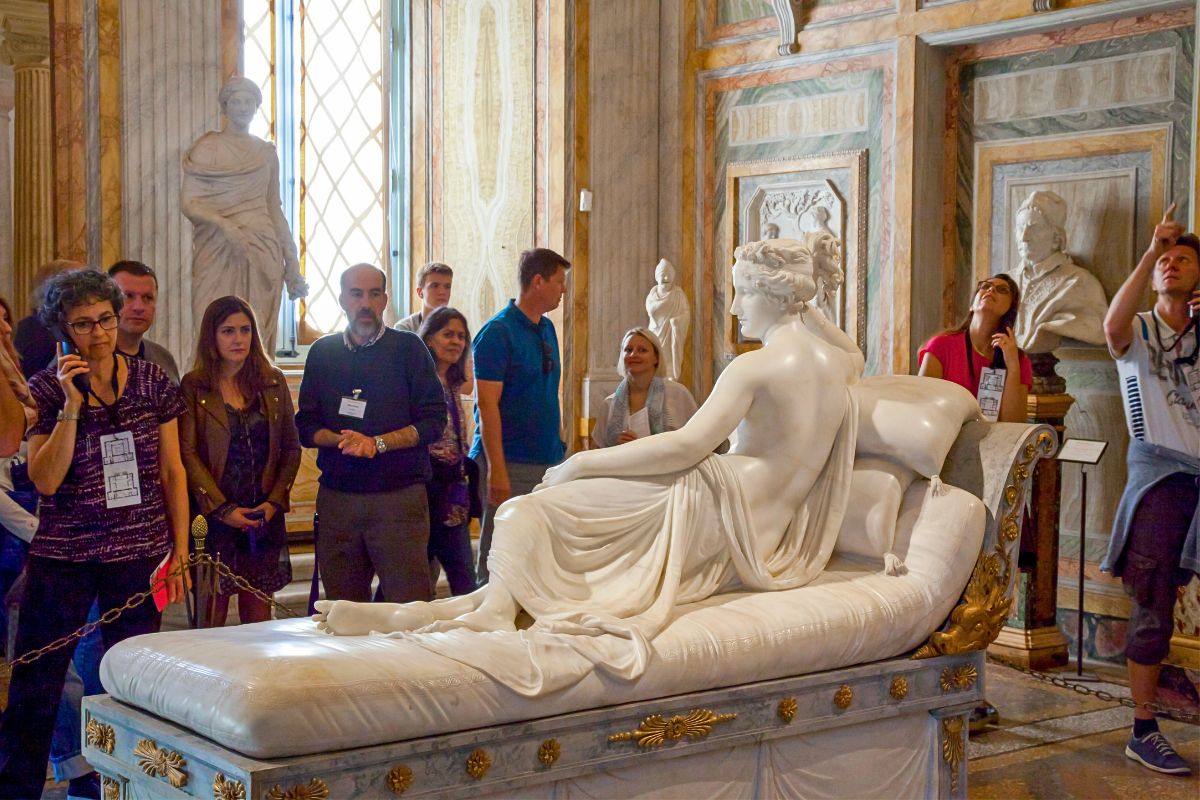 Now we come to the main event in the Borghese Gallery — the marble sculptures. Bernini, Canova and unnamed craftsmen from antiquity have all contributed to this incomparable collection.
In the Paolina Room, as known as Room One, you will find Canova's sculpture of a young Pauline Bonaparte. Does the last name look familiar? Maybe you can guess who Pauline's brother was?
In the David Room, also known as Room Two, you'll find Bernini's "David". Although Bernini's interpretation of this character may be less famous than Michelangelo's, you can see for yourself how impressive are the details of this sculpture.
In Room Three, you'll find Bernini's sculpture of the Greek goddesses Apollo and Daphne. Although the tale of these two lovers is sad, the intricate carvings in the sculpture reveal a timeless beauty.
What time is best to visit the Borghese Gallery?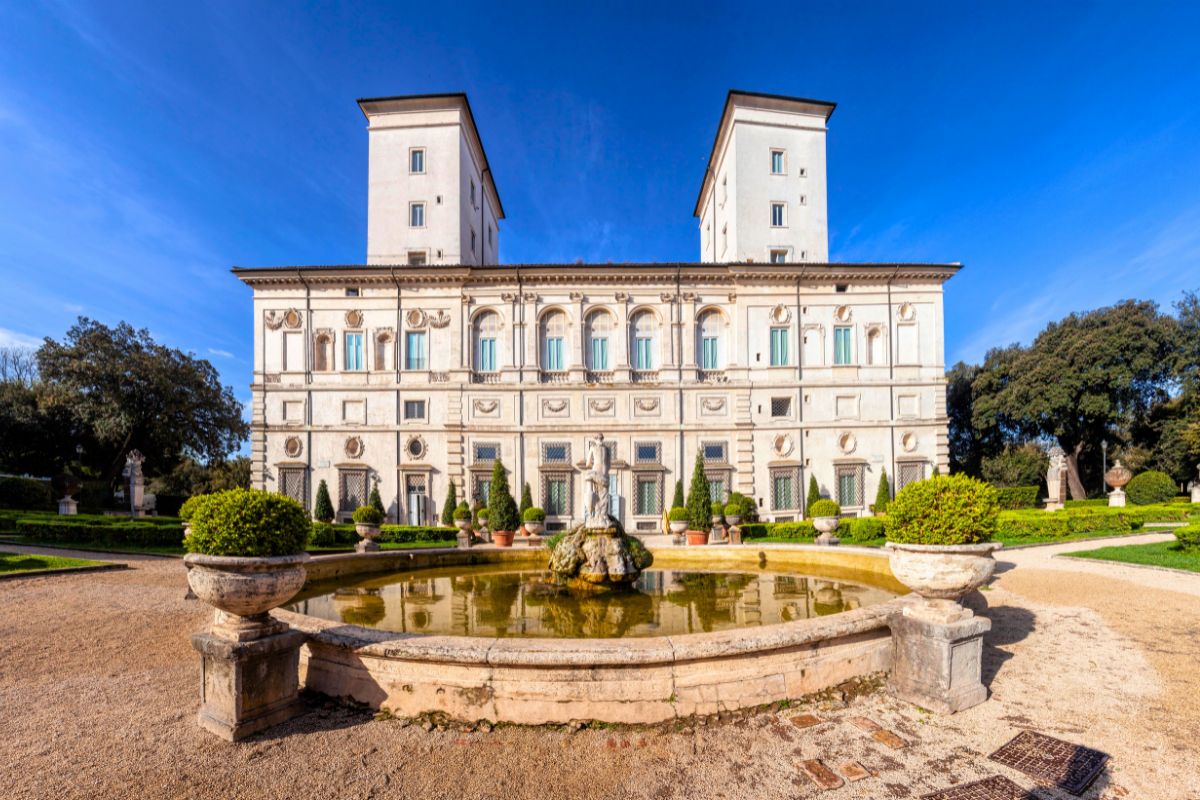 When making your reservation, you must pick a two-hour slot at one of the following times: 9 AM to 11 AM, 11 AM to 1 PM, 1 PM to 3 PM, 3 PM to 5 PM or 5 PM to 7 PM.
The most popular time slot is 11:00. The midday time slot (1 PM to 3 PM) and the last slot of the day (5 PM to 7 PM) are less popular.
There is also a budget ticket option, where you can visit for less time at a lower price. Last-entry tickets allow you to enter at 5:45 PM and visit until closing at 7 PM, so your visit would be 45 minutes shorter than a standard visit.
What are the opening hours?
The Borghese Gallery is open Tuesday to Sunday from 9 AM to 7 PM. The last entry to the museum is at 5:45 PM.
The ticket office is open from 8:30 AM to 6 PM.
The Borghese Gallery only closes on Mondays and on Christmas Day.
Travel tips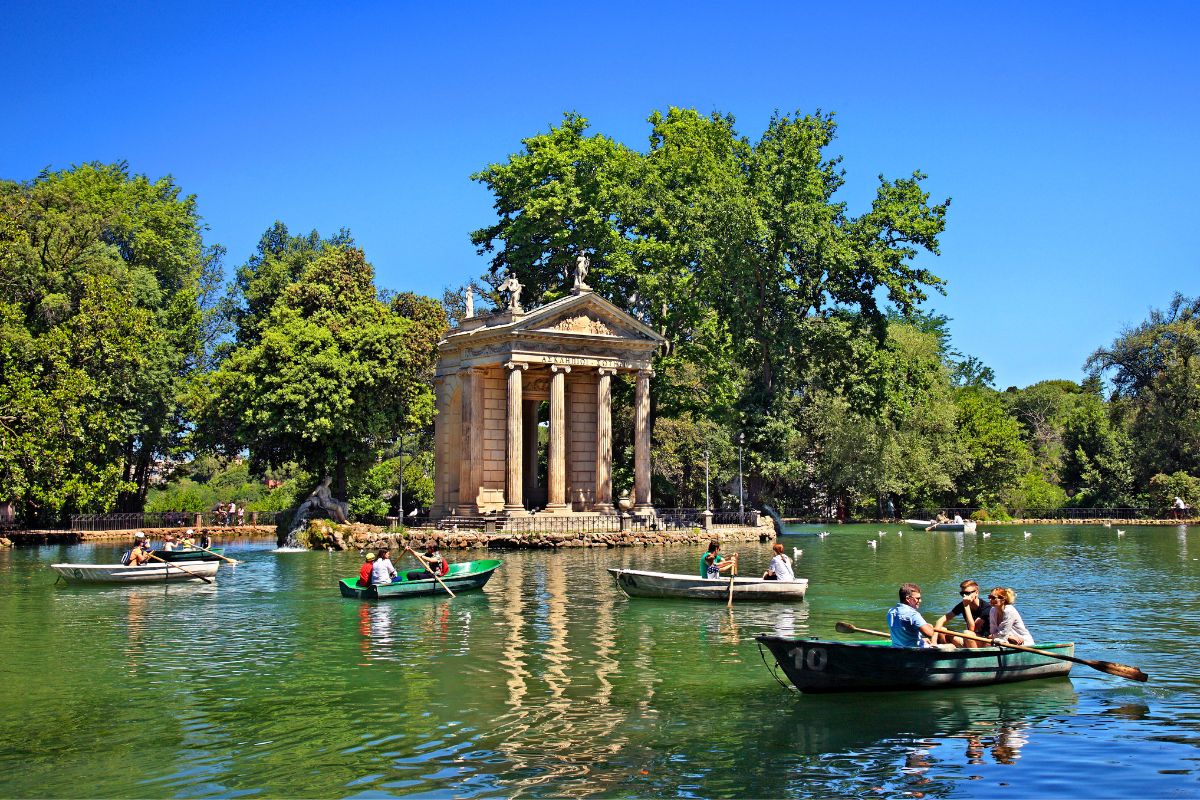 Make the most of your time. Your visit will only be 2 hours long, so plan your route ahead of time, so you don't miss anything.
Start at the top. Start your visit upper floor first and then make your way to the ground floor to avoid crowds.
Tours are less likely to sell out. If tickets are sold out for your preferred date, check out the available tour options.