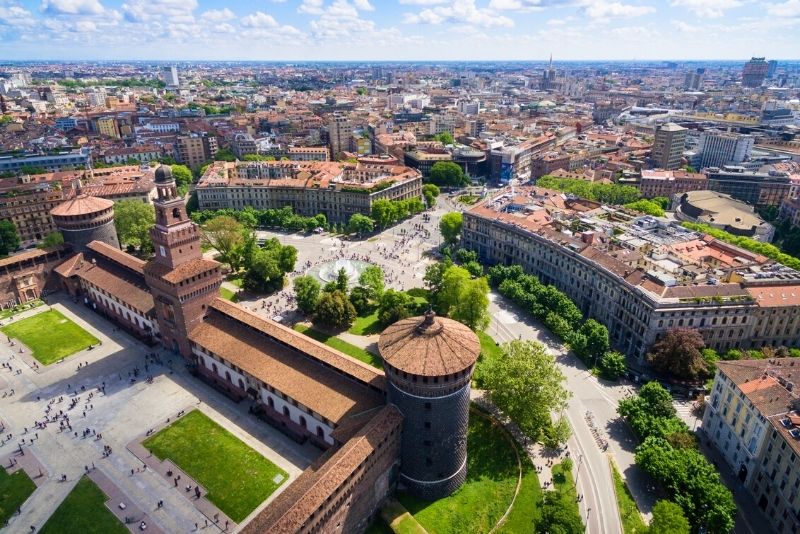 Fashion, food and football, if these are what spring to mind when you think of Milan, you're in for a treat. Though it offers outstanding examples of all the above, there's lots more to discover in Italy's second capital.
Milan has culture in bundles with more museums, galleries and great restaurants than you could visit in a year. It is also home to some outstanding works of art by some of the world's most revered artists and thinkers.
Immerse yourself in the culture and explore the city with these fun things to do in Milan!
1 – Stroll through the spires of the Duomo di Milano
The Milan Cathedral or Duomo di Milano occupies center stage in the city. It is the largest church in Italy, not including Vatican City, and can be found in the grand and historic Piazza del Duomo.
The Duomo's first stone was laid in 1386 and it is built on top of a much older basilica that dates back to at least the 4th Century.
There are a number of impressive artworks to see inside the church. Visitors are able to tour the roof and grab a close-up view of its 135 highly-ornamented spires. This is a must-see when visiting Milan.
Learn how to book Duomo skip-the-line tickets.
2 – See da Vinci's last supper at the Church of Santa Maria delle Grazie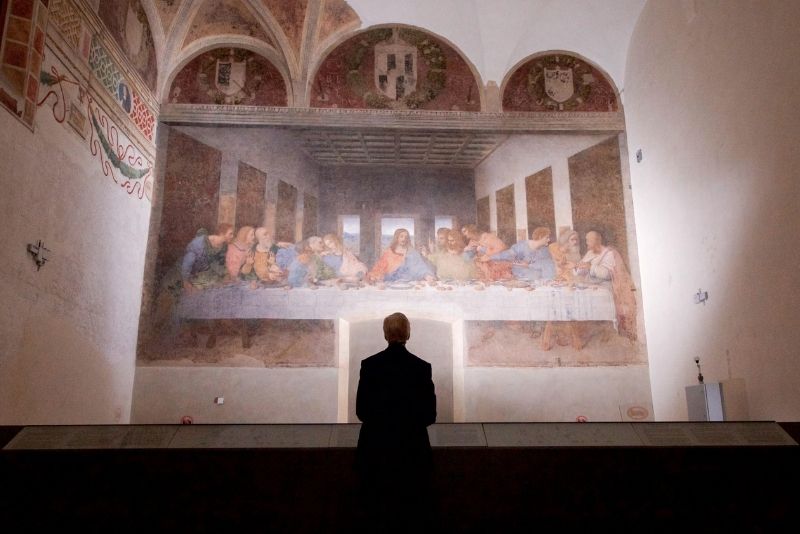 Leonardo da Vinci's Last Supper is one of the most famous images in all of the western art. The painting is actually a mural in Milan's church of Santa Maria Delle Grazie which was painted in about 1495.
Why not take a guided tour of the church and walk in the footsteps of one of the world's greatest artists. Skip the queue to learn how the mural was created and the effects that time has played on it. You should not miss this!
Read more about Las Supper tours.
Sold out? Learn how to book last-minute Last Supper tickets.
3 – Window shop at Galleria Vittorio Emanuele II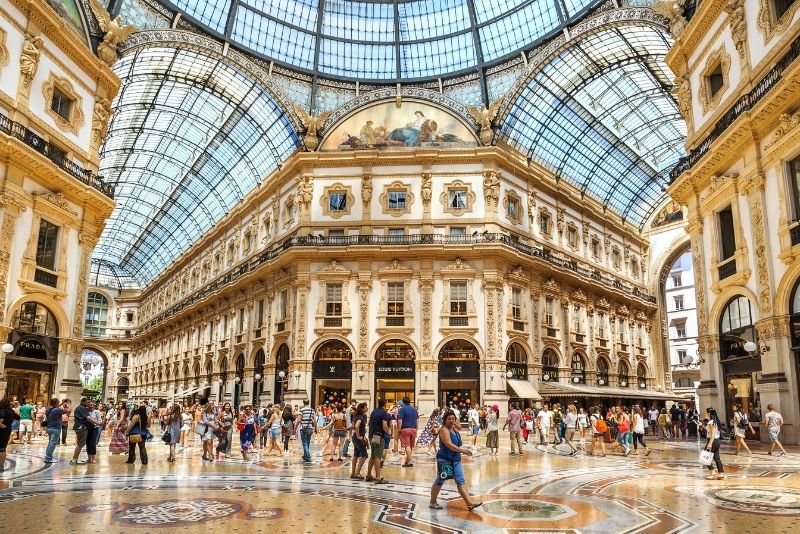 The Galleria is more than just a shopping arcade. A visit to this beloved Milanese building is one of the best things to do in Milan. It is a true icon of the city, and home to high-fashion boutiques such as Prada, Gucci and Louis Vitton and some of the city's oldest cafes.
This impressive iron and glass-roofed structure first opened in 1877 and is a popular meeting place for locals. Take time to stroll around and do a little window shopping or take a guided tour of the arcade.
4 – Cruise the sites on a bike tour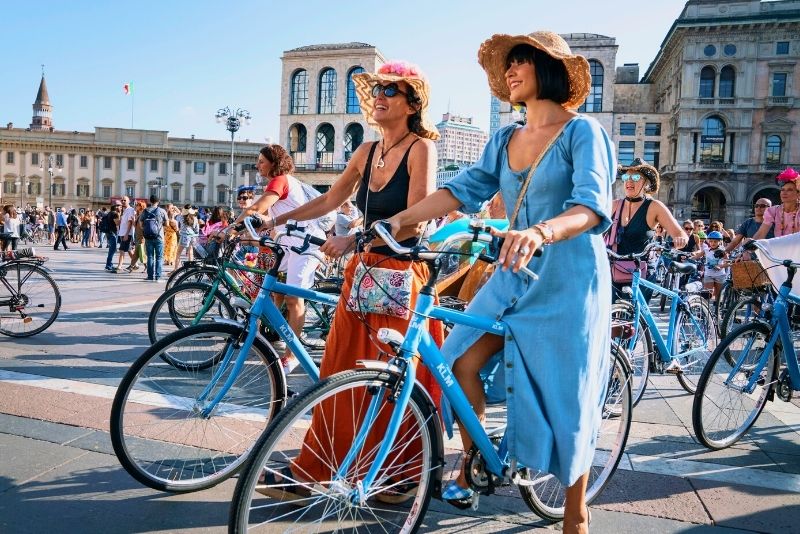 Why not get a quick overview of the city's highlights with a bike tour. Stop at Sforza Castle, the Church of Santa Maria delle Grazie and La Scala theatre among others. Cruise the city and take in the ambiance with a knowledgeable local guide to show you around.
Learn the history of Milan that isn't in the guidebooks and visit a few places away from the tourist trail. A bike tour is a must if you're looking for a really fun thing to do in Milan!
5 – Feel the romance on a Lake Como day trip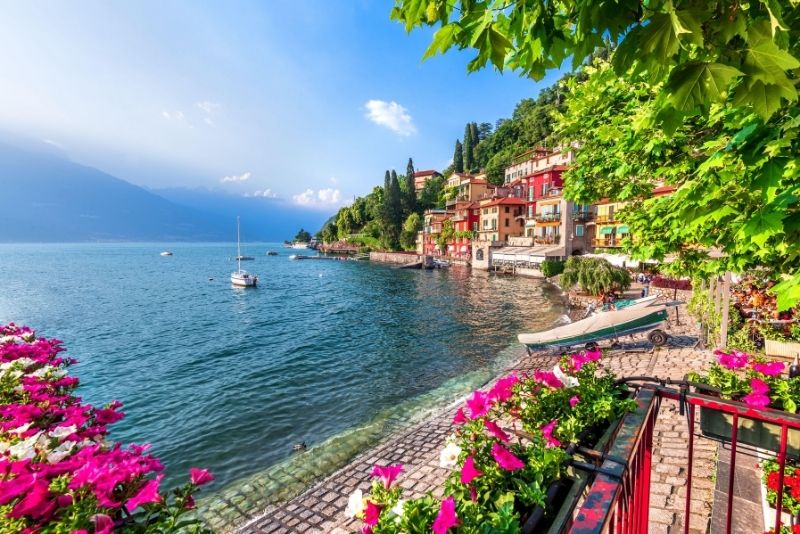 If you are staying in Milan, a day trip to nearby Lake Como should not be missed. Surrounded by hills and picturesque towns, Lake Como has long been a favorite weekend destination for the residents of Milan and a popular honeymoon destination.
The beautiful towns of Como, Bellagio and Tremezzo border Lake Como and are well worth a visit. Regular boat tours run between the towns in summer.
Read more about the best day trips from Milan.
6 – Study the masters at Pinacoteca di Brera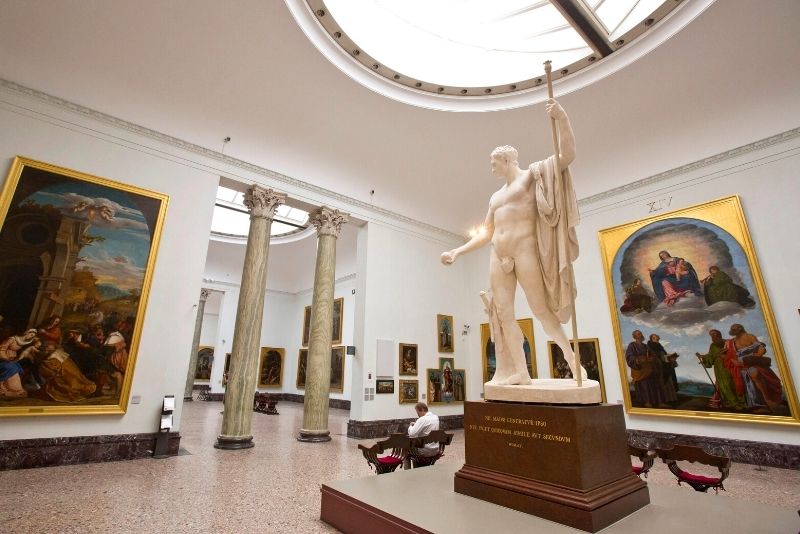 Pinacoteca di Brera is Milan's leading public gallery and houses some of Italy's most important historic artworks and masterpieces. The collection includes paintings by Caravaggio, Mantegna, Raphael and the Bellini brothers to name a few.
The building itself is an impressive 16th-century palazzo and former monastery. It is located next to the botanical gardens and observatory.
7 – Walk the grounds of Castello Sforzesco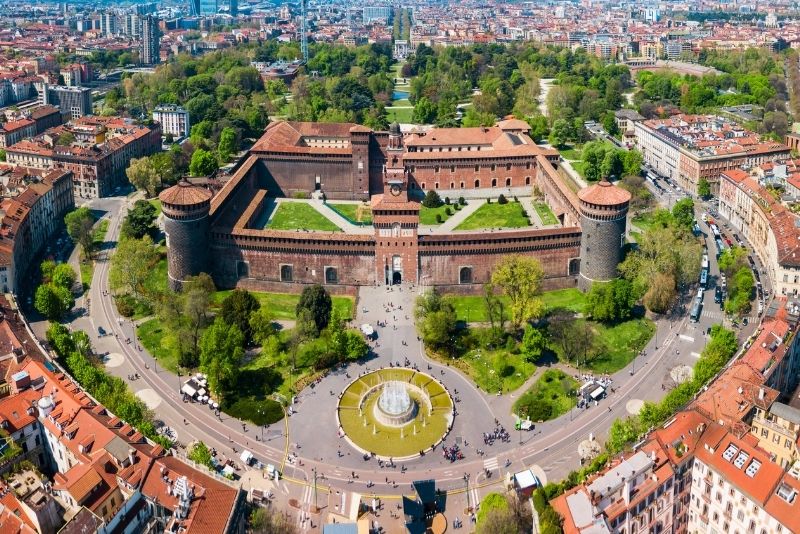 The Castello Sforzesco is a large 15th-century fort in the center of Milan. It has had a number of different uses through the centuries and features interior decorations by da Vinci and Bramante.
There are a number of exhibits to visit in the castle complex including the Museum of Ancient Art and the museum of the Rondanini Pietà which is home to Michelangelo's last sculpture. Entry into the grounds is free but there is a fee for the exhibits.
8 – Take a whistlestop tour on a hop on hop off bus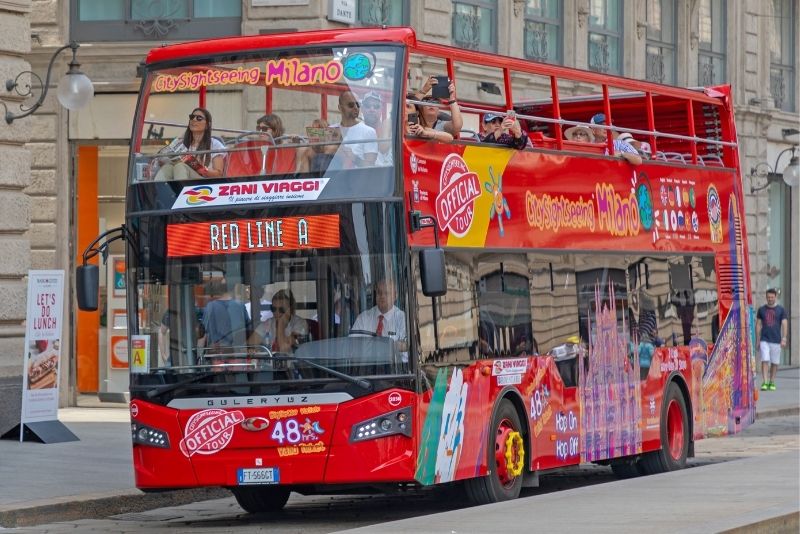 One of the best ways to see Milan is on the many open-top, double-decker buses. Travel the streets of the city with unobstructed views and get on and off as many times as you please.
The buses have audio commentary in eight languages so you can learn more about the cities many fascinating sites. Tickets can be purchased for one, two or three days making this a super cheap and convenient way to get around.
9 – See the historical Royal Palace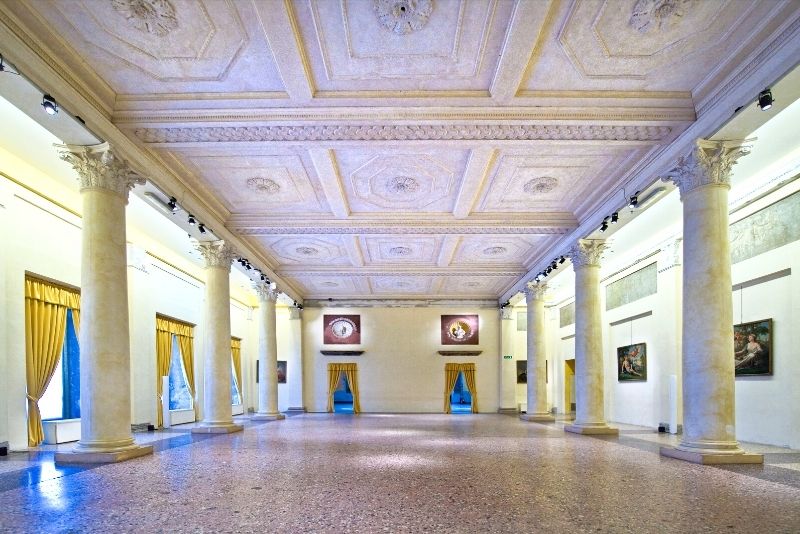 For hundreds of years, the Royal Palace was the center of government in Milan. It has been looted, damaged and rebuilt many times in Milan's turbulent and fascinating history.
It is now an important cultural center in the city which hosts regular exhibitions of art from around the world. It is located in the Piazza del Duomo in the very heart of Milan.
10 – Pay your respects at Monumental Cemetery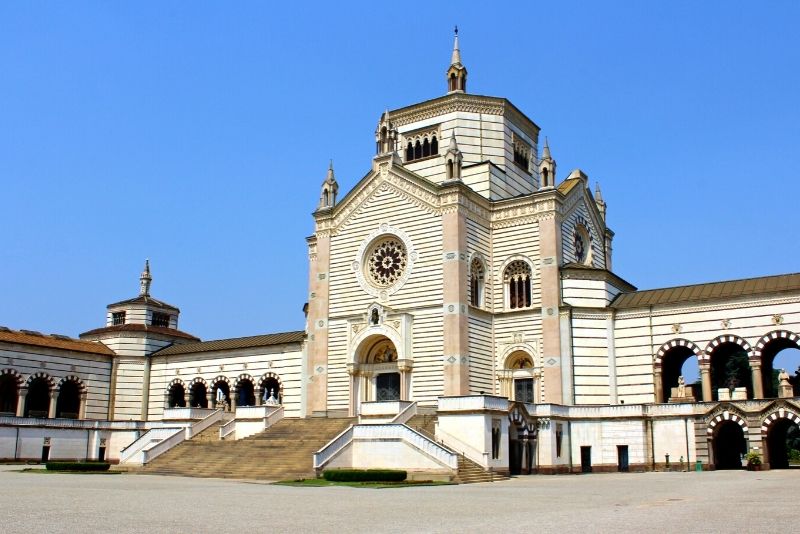 Visiting a cemetery may not seem like a fun thing to do on a trip to Milan but the Monumental cemetery is a little different. It is a peaceful, serene place to visit with some impressive monuments and works of art.
The Cemetery is the resting place of some of Milan's most rich and powerful people. There are many highly-ornate statues and mausoleums and extravagant family tombs. Guided tours of the cemetery are available.
11 – Explore the Brera District
Brera is located in the historic center of Milan. It is the place to go for casual shopping and dining with its many cafes, restaurants and boutiques. It's a fashionable Milanese neighborhood and has long been favored by artists and creative types giving it a unique bohemian feel.
Take a stroll or "passeggiata" through its narrow cobbled streets or take a guided tour to learn in-depth about the area.
12 – Coast around the city on a segway tour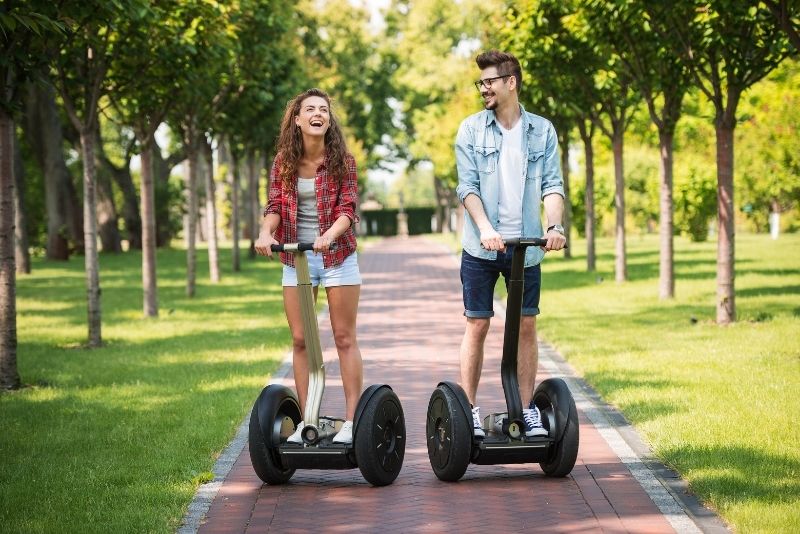 A segway tour is a great way to explore the streets of Milan. Visit the most popular sites of the city and have a fun segway experience at the same time. A knowledgeable guide will give you a brief segway lesson then show you around the city offering local insights and history.
You will pass major landmarks like La scala Opera House, Piazza del Duomo and Sforzesco Castle. This is a seriously fun thing to do in Milan!
13 – See a performance at Teatro Alla Scala & La Scala Museum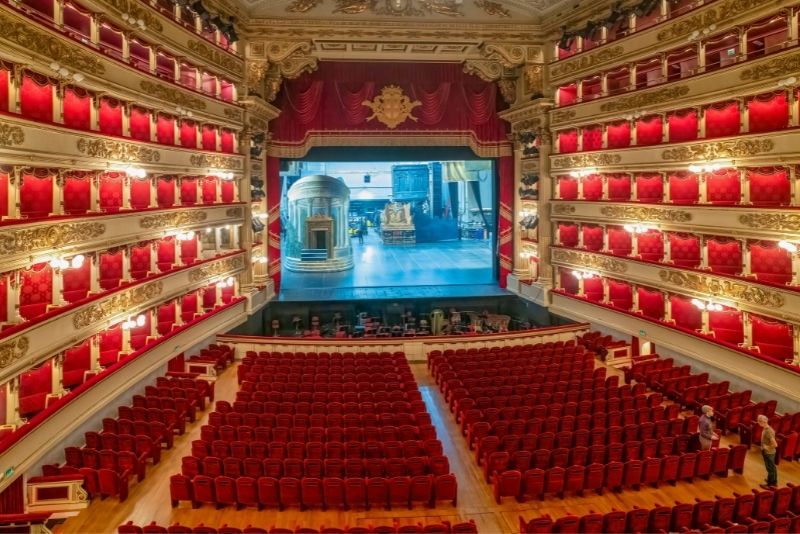 La Scala Opera House has been a cultural center of Milan for over 200 years. It has hosted performances by the greatest singers and composers of the era. This grand but austere building is home to the prestigious La Scala Theatre Chorus, Ballet and Orchestra.
La scala museum has a collection of ornate and antique musical instruments, costumes, Commedia dell'Arte artifacts and portraits of La Scala's most famous composers.
Read more about the La Scala Theatre tour.
14 -See the frescoes of Chiesa di San Maurizio al Monastero Maggiore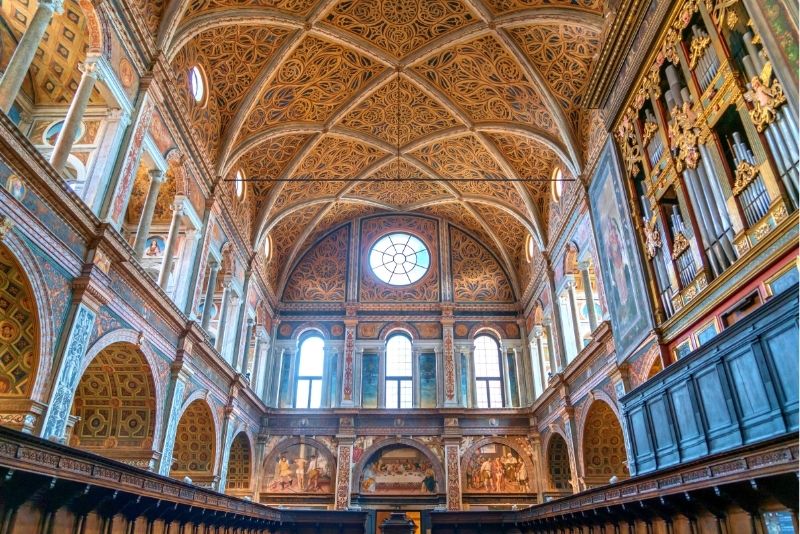 The Chiesa di San Maurizio has been called the "Sistine Chapel of Milan" due to its impressive interior decorations. Though it may look modest from the outside the church features extensive ornate frescoes and an imposing antique organ.
The Milan Archaeology Museum is next door to the Chiesa di San Maurizio in the Monastero Maggiore, which was once the cities largest convent.
15 – Admire Villa Necchi Campiglio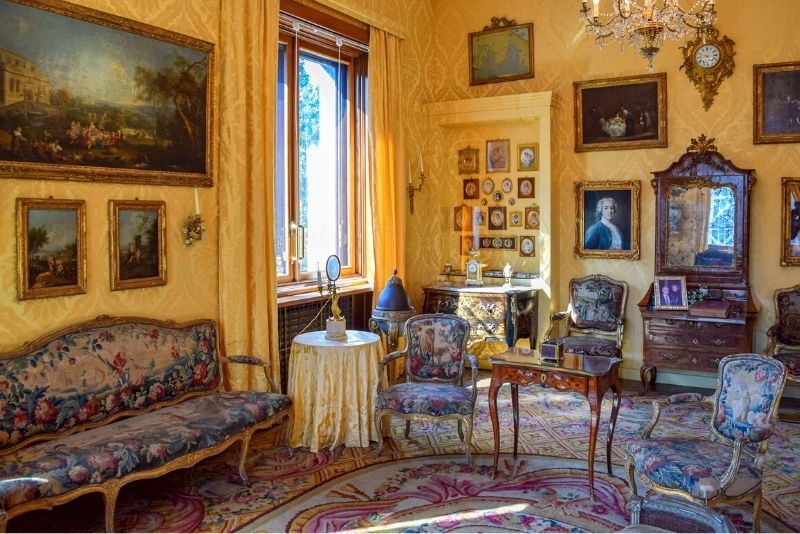 Villa Necchi Campiglio is a sort of museum of furniture and design. It is an attractive art deco villa that stands as an example of the best works of the period. It rests calmly in the bustling center of Milan, disguised by its large gardens.
The Villa was once a private residence and has a swimming pool and tennis courts. Guided tours of this luxurious space are given from Wednesday through to Sunday.
16 – Indulge yourself on a food tour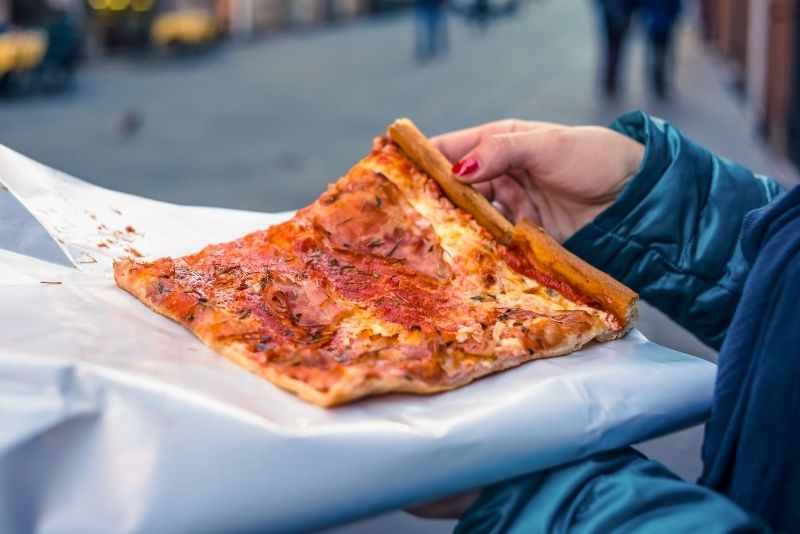 In Milan, you will find some local dishes that may surprise you and expand your view of what Italian food includes. The saffron seasoned Rissotto alla Milanese is a popular food here as is La Cotoletta, breaded veal steaks.
Why not take a tour of some of the local eateries and be introduced to the people and flavors of the city. This is a must for foodies while in Milan.
17 – Cool off at Milan's waterparks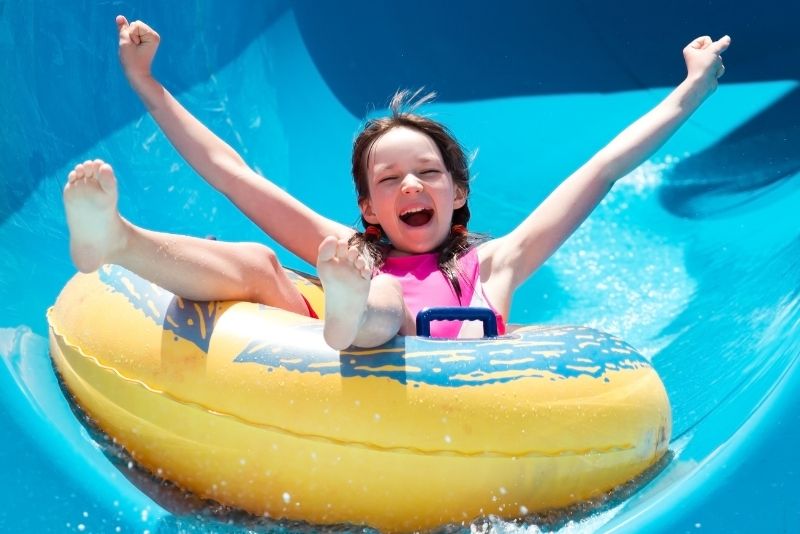 When you've filled up on culture, art and history why not take some time out to visit one of Milan's two waterparks! Acquatica Park is just outside the city center and has the most extreme attractions. If you like big drops and white knuckle slides this is for you.
Acquaworld has fewer slides but is a nice place for a more relaxing swim. Its wave pool, cascades and smaller slides are great for kids.
18 – Walk in da Vinci's footsteps at Leonardo's Vineyard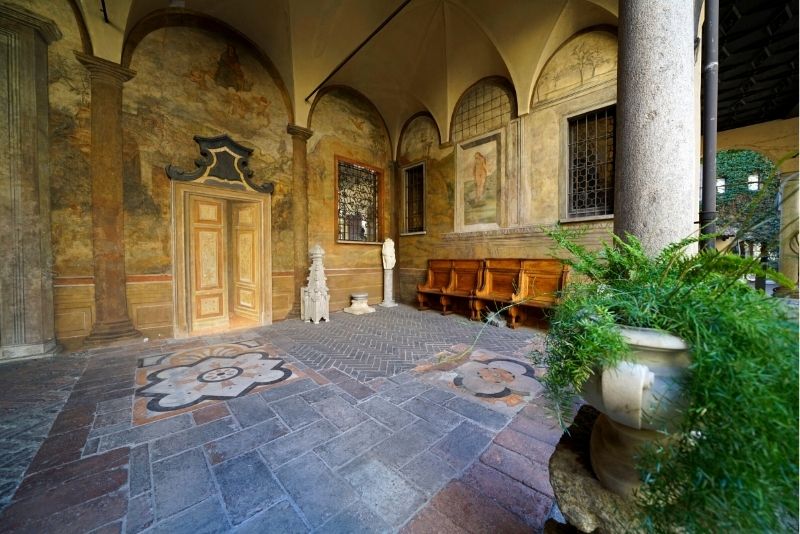 Leonardo's Vineyard can be found on the grounds of the Casa degli Atellani. It was given to the artist in 1498 by the Duke of Milan to make him feel at home in the city.
The vineyard was one of da Vinci's most prized possessions and has been restored to its original character.
Entry fees include a guided tour and access to the museum and surrounding gardens.
19 – Do some people watching in Sempione Park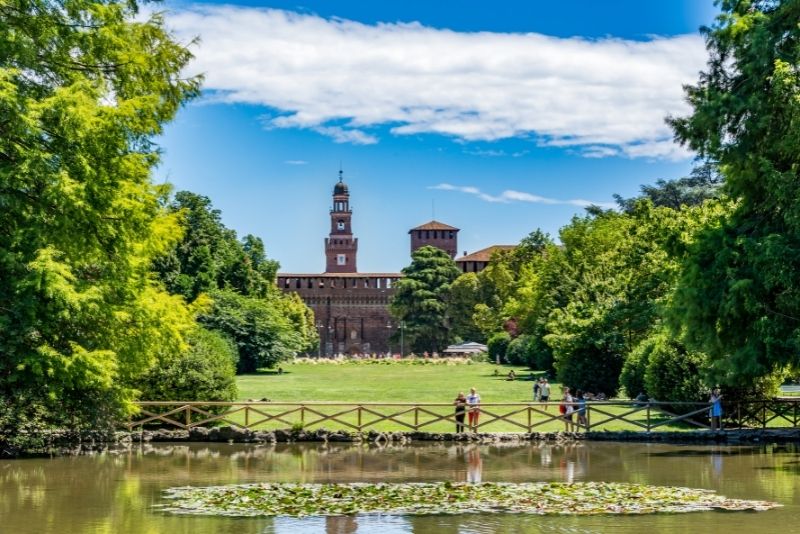 Sempione Park is one of Milan's main public parks and covers a huge 95 acres.
It is one of the largest green spaces in the city so it's a great place to take a stroll and do some people-watching.
The park is opposite Sforza castle and the nearby Arch of Peace and contains a 108-meter high Iron tower — known as the Torre Branca, the Arena Civica and the public aquarium.
20 – Visit the red and blacks at Casa Milan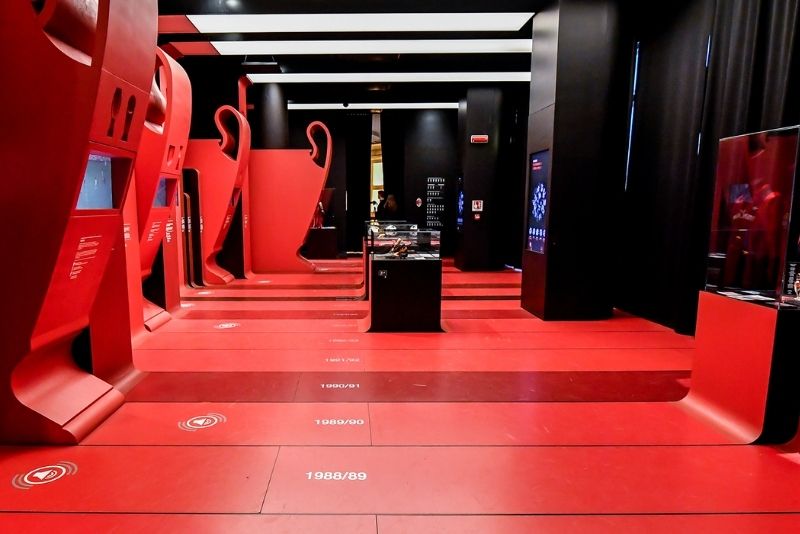 The AC Milan Museum at Casa Milan is a necessary stop for all football fans. The team was founded in 1899 and has since won 18 FIFA and UEFA cups.
The Museum at Casa Milan follows the team's history and displays the club's many trophies.
As well as a museum, Casa Milan also has a ticket office, store and restaurant. Learn the history of one of the world's top clubs first hand.
21 -Go ziplining at Bergamo Adventure Park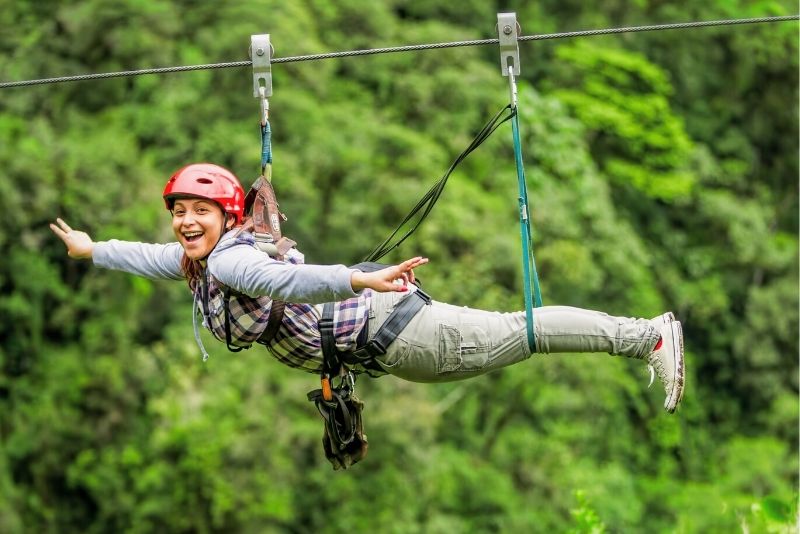 Fancy leaving the city for a forest adventure? Bergamo Adventure Park is just the place. Located in Roncola San Bernardo,  The park has zip lines, wooden walkways and Tibetan bridges suspended up in the trees.
It offers a series of courses for different abilities. The park is an hour from the center of Milan and just outside of Bergamo. This is great fun for all the family.
22 – See Milan's oldest museum, the Pinacoteca Ambrosiana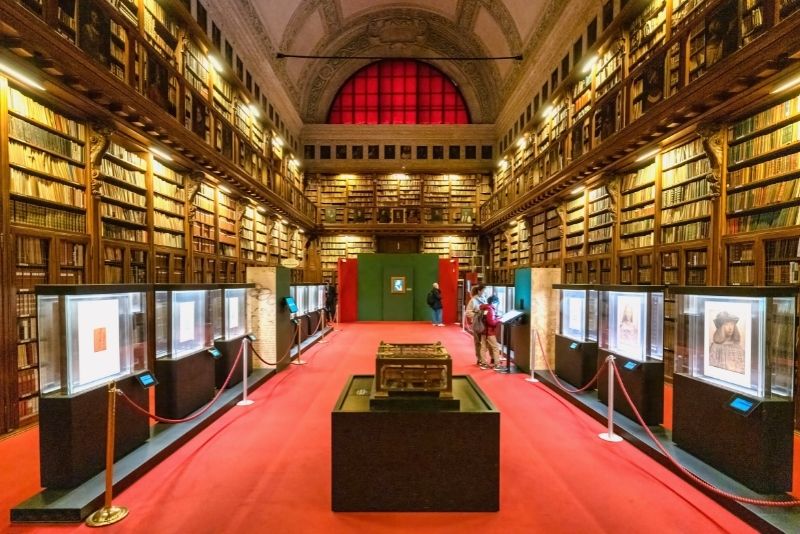 The Pinacoteca Ambrosiana is not only Milan's oldest museum but is also home to one of the finest collections of paintings in the world.
It has works by old masters such as da Vinci, Caravaggio, Raffaello and Botticelli to name a few.
The Ambrosiana library also houses the Codex Atlanticus, the largest collection anywhere of writings and sketches by Leonardo da Vinci. The Pinacoteca Ambrosiana is a must-see for art lovers.
23 – See the Devil's column at Basilica di Sant'Ambrogio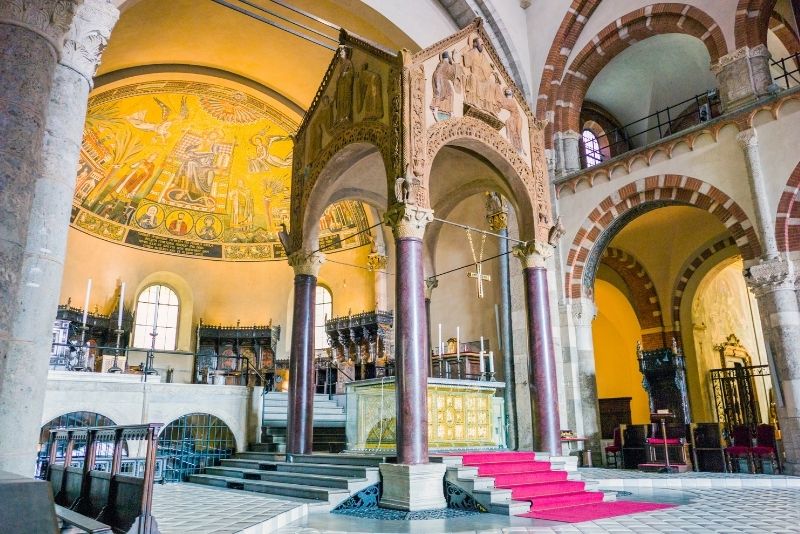 One of the oldest churches in Milan, the Basilica di Sant Ambrogio was constructed near the end of the 4th century by St. Ambrose. The church has some impressive ancient mosaics created between the 4th and 13th centuries.
There is a white marble column next to the church with two holes in it. Legend has it these were made by the Devil's horns when he was unable to tempt St. Ambrose.
24 – Gaze up at the Arco della Pace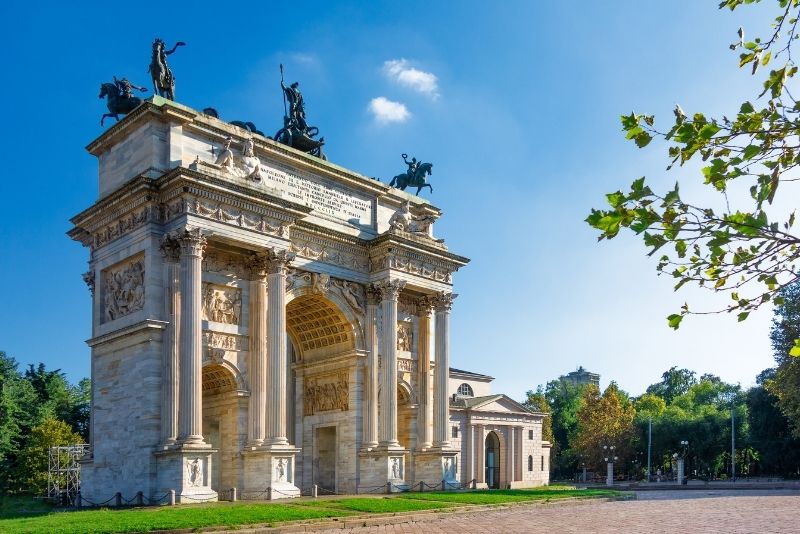 The Arch of Peace was contrived in 1807 in Milan's Napoleonic era. It was meant to be a grand entrance to the city that would greet people traveling the Alps route from Paris. It is inspired by the grand Arch of Settimo Severo in Rome and is constructed of granite and marble.
The Arch of Peace stands at the end of Corso Sempione. It sits near the site of a much older gate that was part of the city walls.
25 – Go kayaking at Idroscalo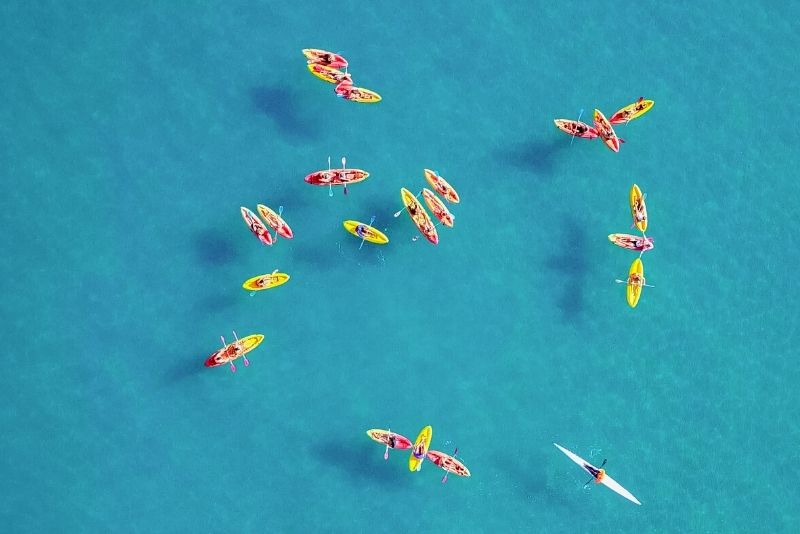 Idroscalo is a large artificial lake just outside the center of Milan. It is the go-to place for watersports in the area and hosts rowing competitions, kayaking, canoeing and water skiing. Originally built as a port for seaplanes, Idroscalo now has running paths, mountain bike tracks and climbing facilities.
There are bars and restaurants surrounding the lake and it also plays host to outdoor concerts through the summer months.
26 -See Juliet's balcony on a Verona day trip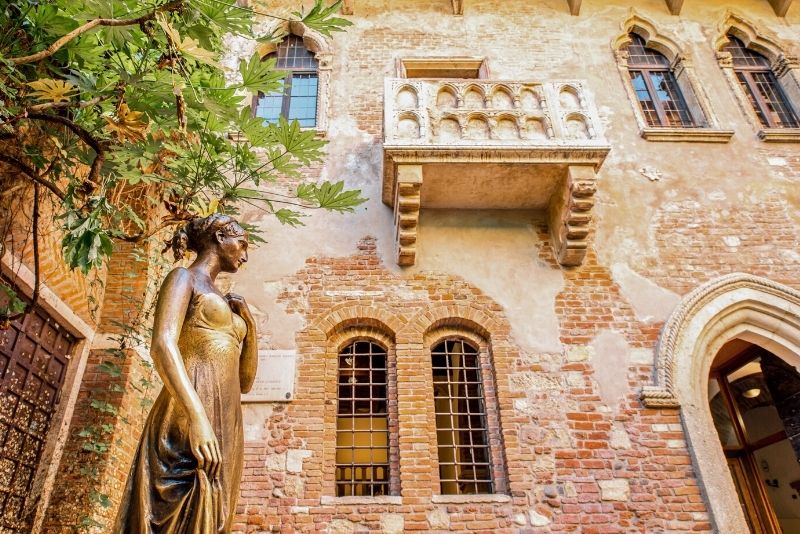 For many of us, the city of Verona will always be remembered as the setting of Romeo and Juliet.
You can visit the house and small balcony that was said to inspire the story. The City has much more to offer though with a large Roman amphitheater, beautiful cobbled streets and medieval architecture.
The picturesque Adige River divides the city and is a great place to walk on a summer afternoon or sit and watch the people go by in Italy's fair city.
27 – See modern Italian art at Gallerie d'Italia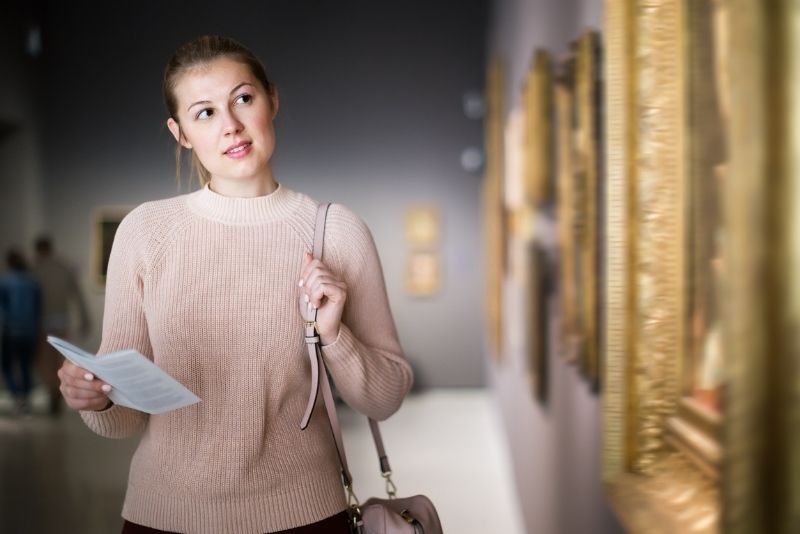 The Gallerie d'Italia displays modern works of art from the last two centuries mostly from the Milan and Lombardy region. There's an extensive collection of works by sculptors and painters such as Antonio Canova and Francesco Hayez mostly covering the romantic and futurist periods.
Outside you will find Alessandro Manzoni's garden with sculptures by Joan Miro, Gio Pomodoro and Pietro Cascella.
28 – Get inspired at Pirelli HangarBicocca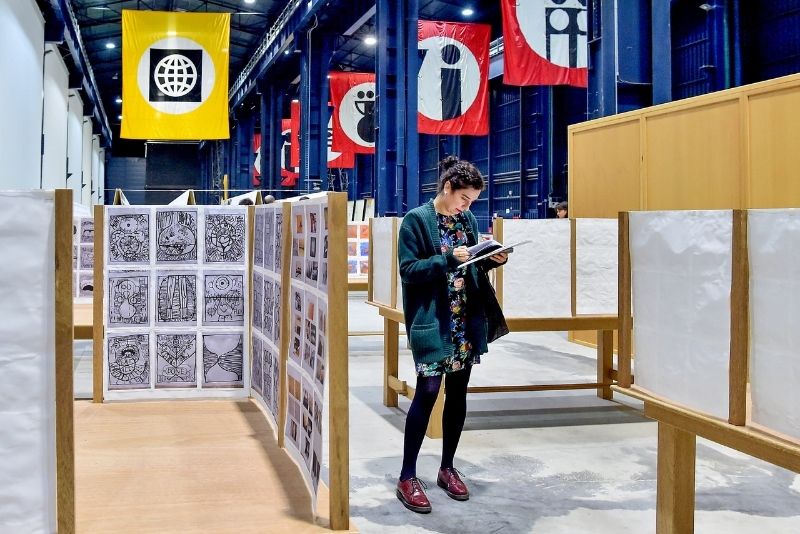 Pirelli HangarBicocca is a space for contemporary art in Milan. Situated in a former Pirelli tire factory, it includes almost 11,000 sq meters of exhibition space. This non-profit organization provides a place for the production and promotion of contemporary art.
It has three galleries and an educational area and is the permanent home of the Seven Heavenly Palaces by Anselm Kiefer. Entry is free when you book your reservation online.
29 – Explore Piazza Gae Aulenti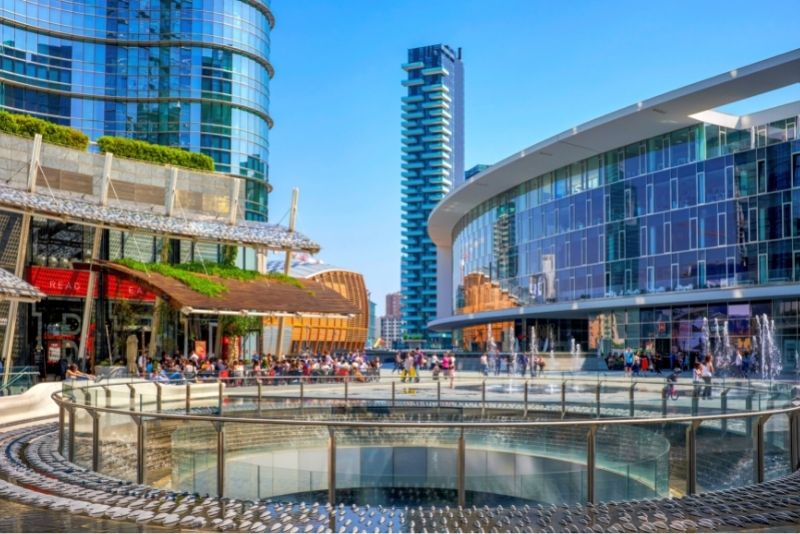 Piazza Gae Aulenti represents the current face of Milan. It bridges the gap between the ancient and historic city and its super-modern financial district. The area has a multitude of shops, restaurants and bars within its contemporary glass-fronted buildings.
Piazza Gae Aulenti is a great place to visit on an evening with its lively atmosphere and a large number of clubs and bars.
30 – See the city from above on a hot air balloon ride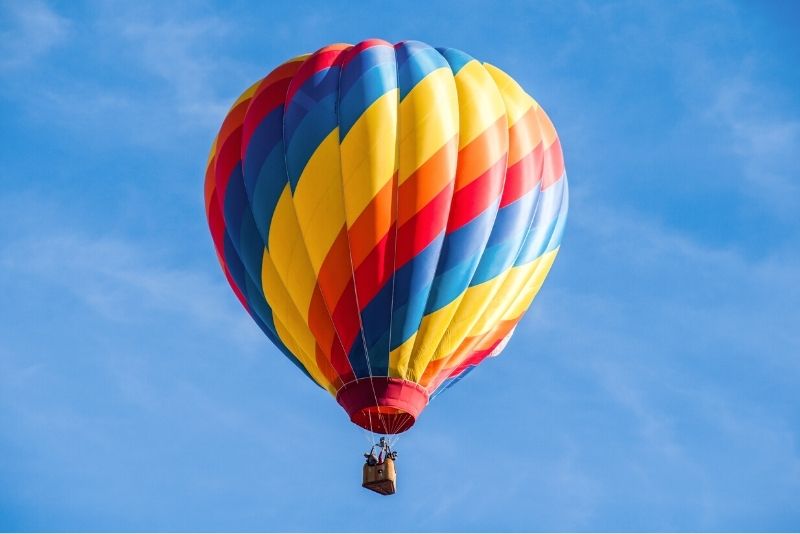 For a truly unforgettable Milan experience why not try a hot air balloon ride. Float above the forests, lakes and medieval villages of the Lombardy countryside. Enjoy the rolling hillsides and panoramas in a unique voyage to where the wind takes you!
Try an early morning trip and see the best of the Italian northwest. To see the mist-covered vineyards at dawn is always a special occasion. Buon viaggio!
31 – See the remains of medieval Milan in Piazza dei Mercanti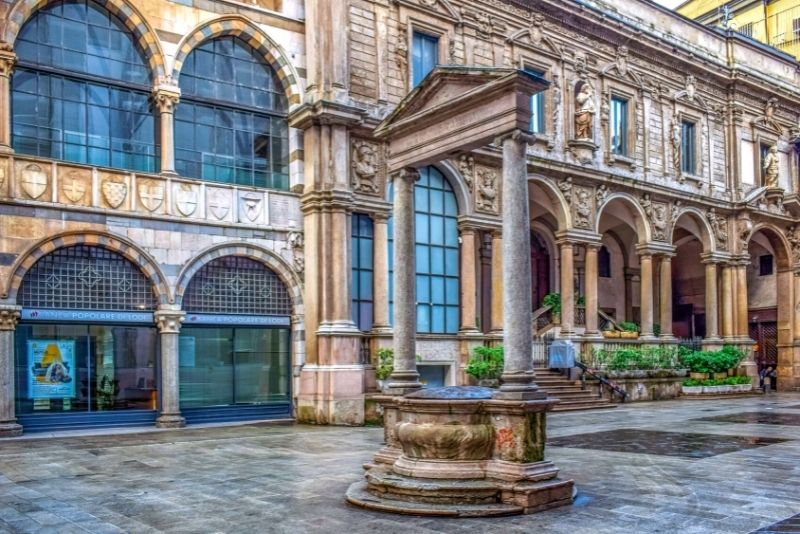 The Piazza dei Mercanti or Merchant's Square was once the very center of life in Milan and an important commercial center. It is no longer used as such but retains many medieval buildings and structures.
There are a number of fascinating Palazzos which once served as schools, the chamber of commerce and the city court. Piazza dei Mercanti can be found between Piazza del Duomo and Piazza Cordusio.
32 – See Italy's greatest inventions at the Museum Of Science And Technology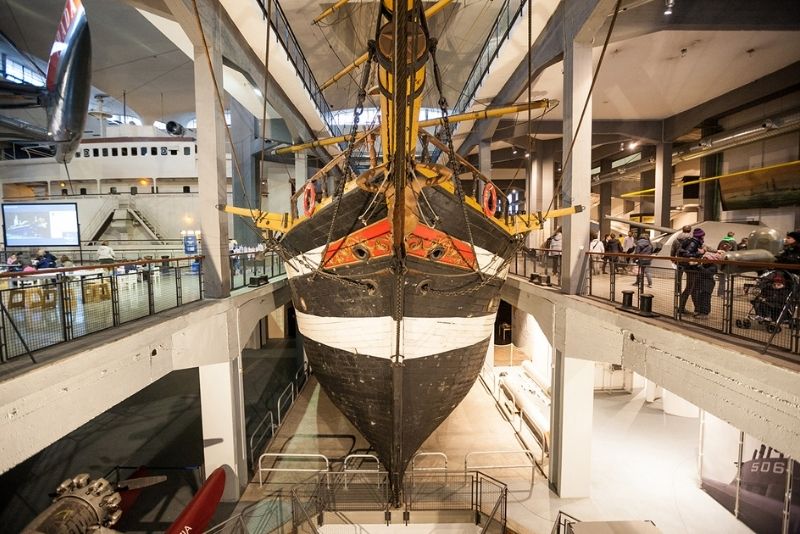 Milan's Museum of Science and Technology is the largest in the country. It focuses on past, present and future technology covering steam-powered vehicles, trains, planes, submarines and space rockets.
The museum has the largest permanent exhibition dedicated to the inventions of Leonardo da Vinci with numerous models, sketches and texts on display. This is a seriously fun thing to do in Milan and a great day out for the whole family.
33 – Go wild at Trennolandia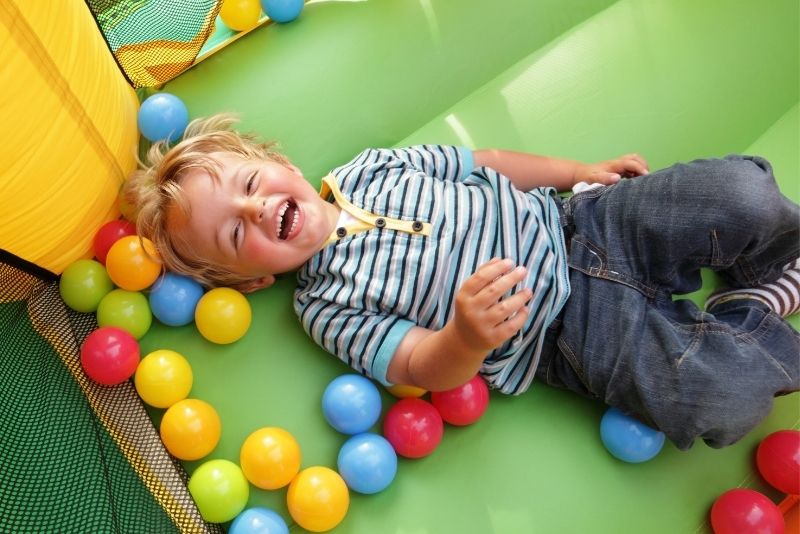 If you have younger kids to entertain while staying in Milan, Trennolandia might be just the thing. This large outdoor playground is the perfect place to blow off steam. It has a host of inflatables, climbing structures and games as well as a small train to ride on.
Trennolandia is just outside the city center and entry fees are very reasonable. There are shaded areas for adults to relax and food and drink machines on site.
34 – Check out Piazza Affari and L.O.V.E. sculpture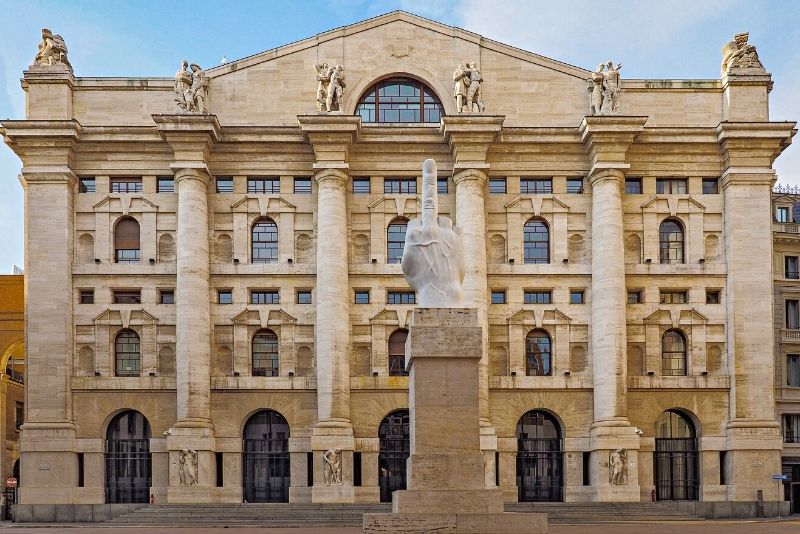 In Piazza degli Affari you can find the sobering Palazzo Mezzanotte, which is home to the Italian stock exchange. You will also find Maurizio Cattelan's controversial L.O.V.E sculpture. The sculpture is a large marble hand giving a raised middle finger to all passers-by.
The acronym L.O.V.E stands for liberta, odio, vendetta, and eternita which translates as freedom, hatred, vendetta and eternity. The artist has declined to comment on the meaning behind the sculpture but it's a great conversation starter.
35 -Try the panzarotti at Panificio Luini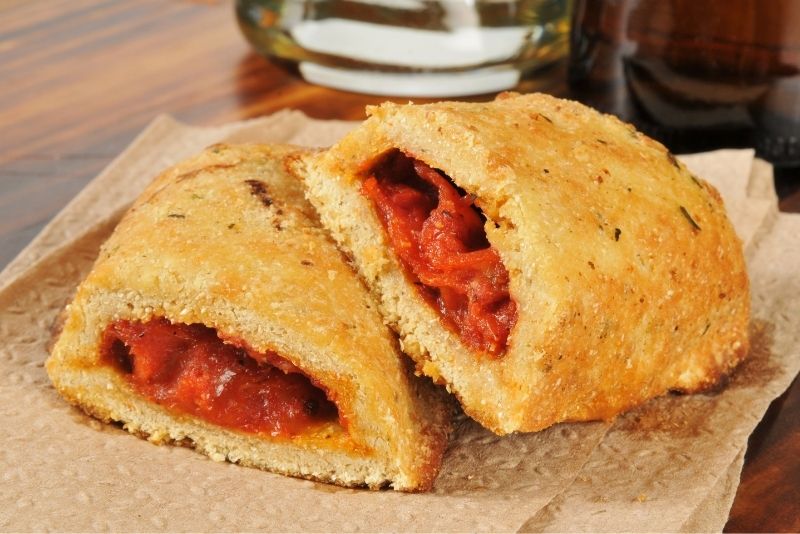 Luini's bakery is something of a Milanese institution. It has won various awards and is recognized with great fondness as a historic shop in the city. Luini's is best known for its panzerotti, which are fried pastries stuffed with savory fillings.
Panzerotti are more commonly found in the Puglia district but were brought to Milan by Giuseppina Luini in the 1940s. You must try these when visiting Milan.
36 – See the postcard villages of Cinque Terre on a day trip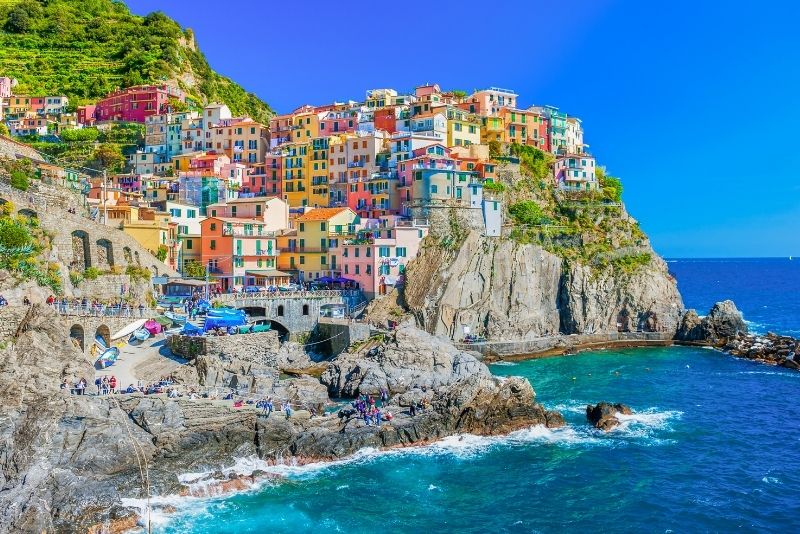 Why not take a day trip out to the Ligurian seaside and see some of the most beautiful coastlines in the country. Cinque Terre or five lands is a Unesco World Heritage Site which includes the cliffside villages of Riomaggiore, Monterosso, Manarola, Vernazza and Corniglia.
Take a boat cruise on the Ligurian sea and view the picturesque Cinque Terre from the water. Explore the village of Monterosso and nearby beaches for a fantastic day out.
37 – Have some fun at Europark Milano Idroscalo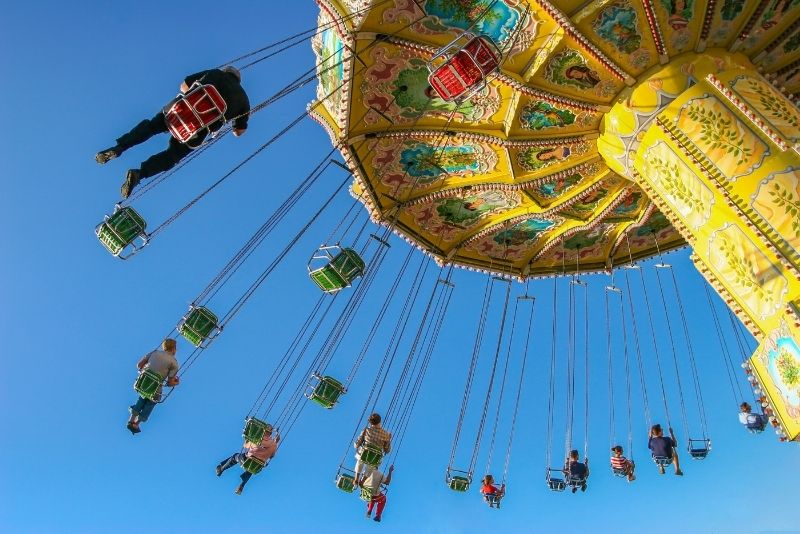 Europark Milano Idroscalo is a great place for some thrills and spills while staying in Milan. With rides, games and attractions for children of all ages, it's a fun way to pass the day just outside the city center. The park has some larger white-knuckle rides for the more daring. It is located near Idroscalo lake.
With 35 attractions and rides including bowling, laser tag, games arcade and a Bavarian-style restaurant and Bierkeller there's plenty to see and do.
38 – Go cycling in Parco di Monza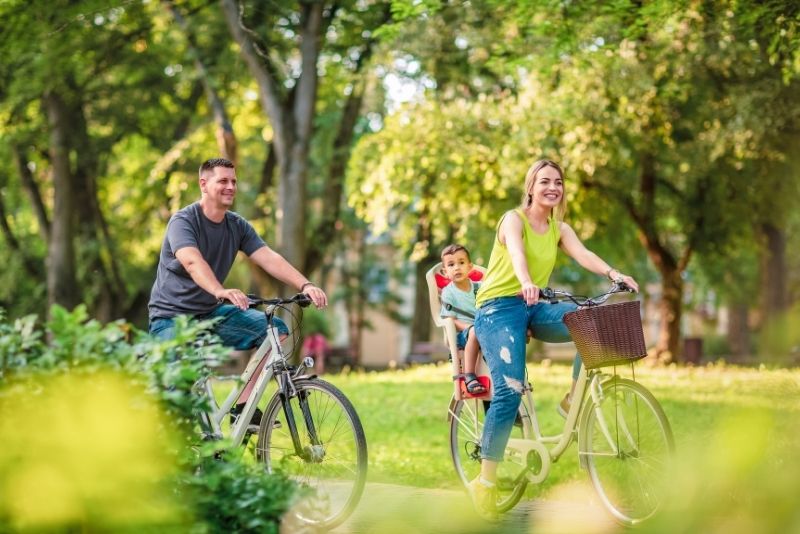 Covering 688 hectares, Parco di Monza is the largest walled park in Europe and is also home to the historic Monza race track. This enormous park offers countless routes for cycling, walking and running. There are a few small cafes inside the park and plenty of opportunities to spot wildlife.
Even on its busiest days, Parco di Monza offers plenty of space to escape the bustling city. It is a short drive outside of Milan.
39 – Discover da Vinci's inventions at Leonardo3 Exhibition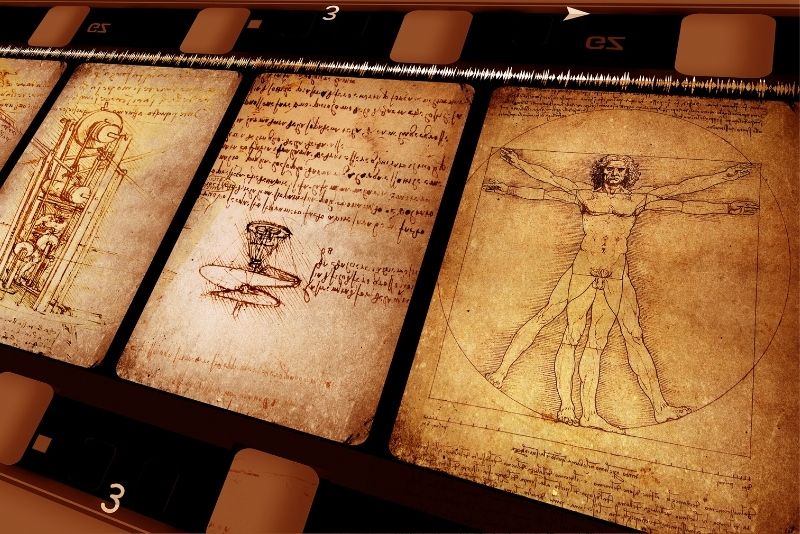 As well as being an accomplished artist, Leonardo da Vinci was a prolific inventor of great genius. The Leonardo 3 exhibition has recreated over 200 machines and models from da Vinci's designs.
This interactive display showcases the artist's designs for flying machines, lifting equipment, musical instruments, weapons and more. There are also digital reconstructions of his paintings. Check this out for a really fun thing to do in Milan!
40 – Visit the Italian Riviera with a Genoa & Portofino day trip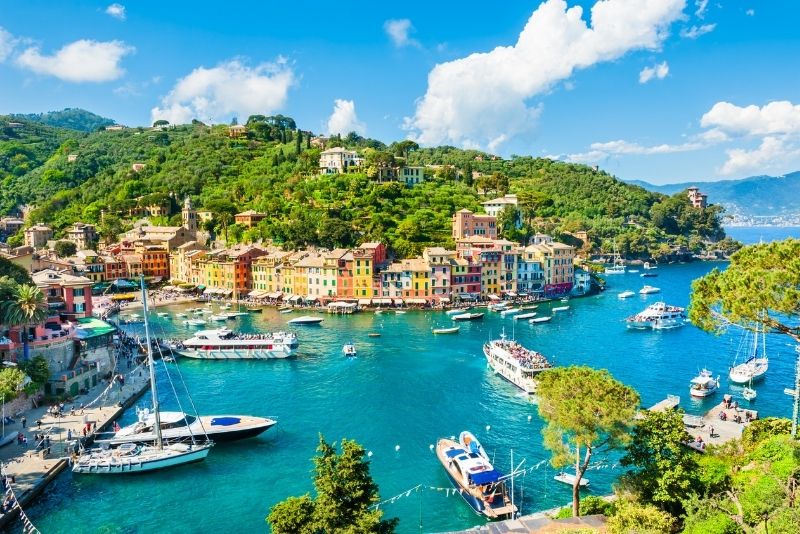 See the highlights of the Italian Riviera with a day trip to the coastal towns of Genoa and Portofino. Take a guided tour around the city of genoa and learn about its most famous citizens.
Travel on to the nearby fishing village of Portofino to explore its picturesque harbor and see the colorful array of buildings that line the shore. Portofino has long been a fashionable destination for the rich and famous. There is also a famous statue known as "Christ of the Abyss" sunk in the bay of San Fruttuoso close to the village.
41 – See Mini Italy at Leolandia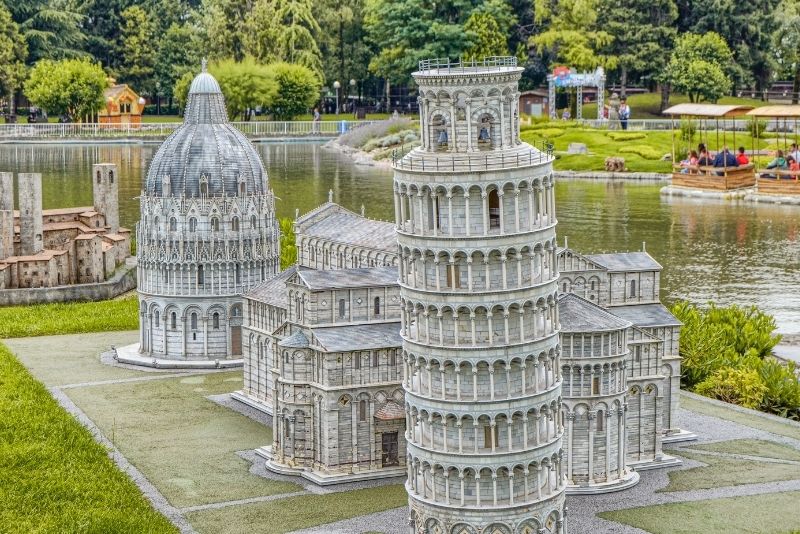 Leolandia is one of Italy's most popular theme parks aimed at the whole family. It has over 40 attractions and a large selection of rides for all ages. Its Mini Italy attraction has over 160 models of famous Italian buildings in Miniature.
There are also live performances, a farm, reptile house, water splash zone, aquarium and various pirate and American West-themed rides. Visiting Leolandia is a fun thing to do in Milan for all the family.
42 – Catch an exhibition at the Museo Delle Culture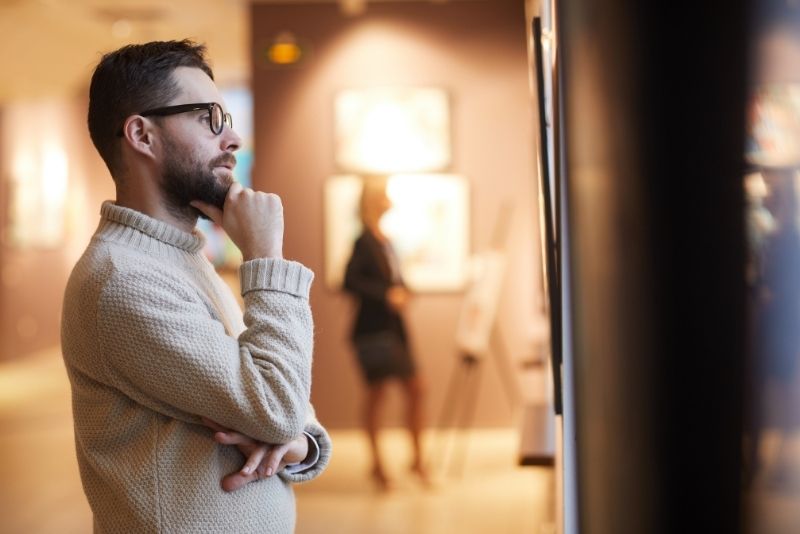 Milan's Museum of Culture or Mudec is located in a restored factory building which is now a sleek and stylish center for the arts in the city. The building houses a museum with permanent exhibits and rooms for major exhibitions, an auditorium, bistro, gift shop and a kids learning area.
The museum displays an eclectic range of exhibits that cover diverse themes and cultures.
43 – Cheer the "Rossoneri" at San Siro Stadium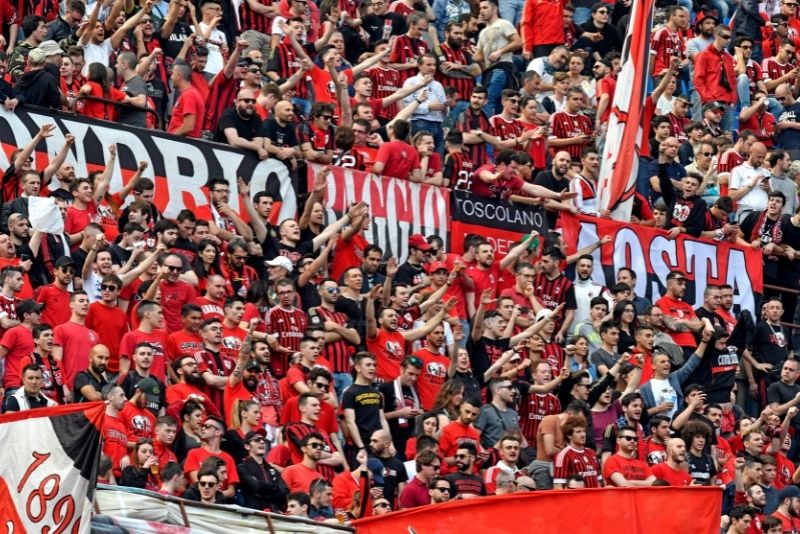 San Siro is the home of AC Milan and Inter Milan, the cities two biggest football clubs. The stadium is one of the largest in Europe and has seating for 80,000 people. It has museums for both teams which exhibit shirts, memorabilia and photos from the stadium's 100-year history.
Guided tours on non-match days give visitors the chance to visit the grounds, tiers and changing rooms. Not to be missed for football fans.
44 – Jump as high as you can at Zero-Gravity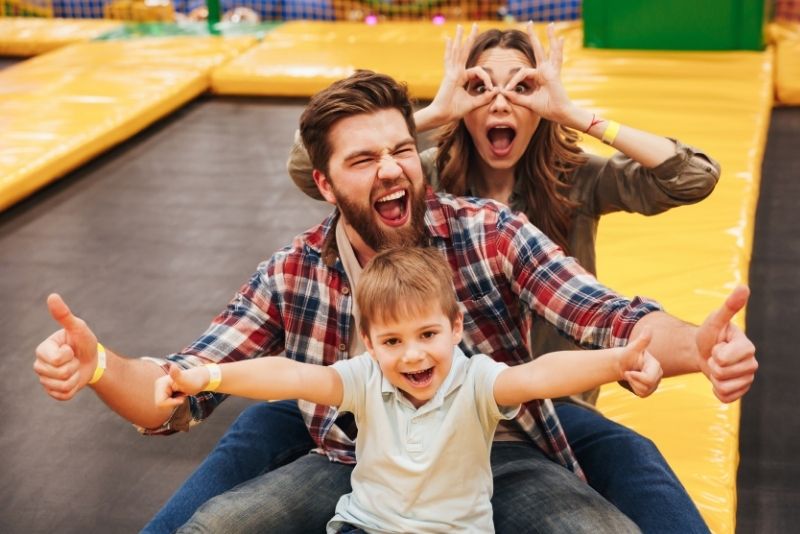 Zero-Gravity is a trampoline park with a bit of a difference. It is primarily a gym that gives classes on parkour freerunning, gymnastics and calisthenics. It is open to adults and children and it allows you to join in a class or just explore the courses by yourself.
If you've ever wanted to try parkour it is a great place to go to test your boundaries and acrobatic skills in a safe, cushioned environment.
45 – See the city forest at Bosco Verticale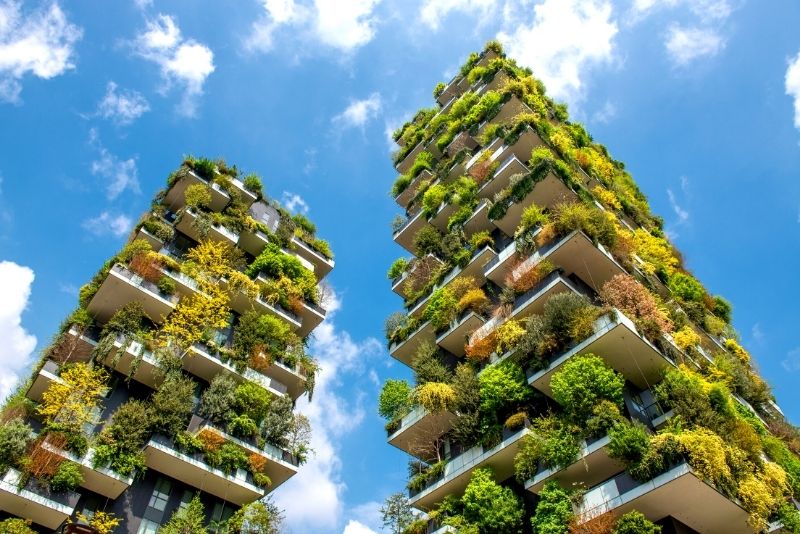 Bosco Verticale is two residential tower blocks in the Porta Nuova district of Milan. The towers support 900 different species of trees on their many staggered terraces. The project was designed as a way to regulate temperature fluctuation in the buildings and produce cleaner air in the city.
It is an interesting sight to see, nestled within the glass towers of metropolitan Milan and well worth a visit if you are in the area.
46 – Ride the Oblivion at Gardaland Amusement Park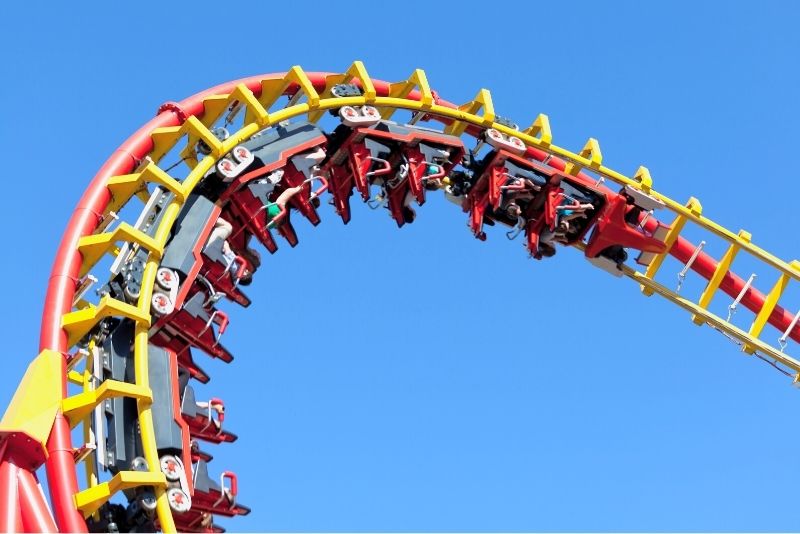 If you find yourself craving some serious white knuckle roller-coaster action while staying in Milan, Gardaland is the place for you. The park's largest roller-coaster, Oblivion, has a 180 ft vertical drop! There are also water rides, shows and a Peppa Pig Land for the little ones.
The Gardaland resort is also home to Legoland waterpark and Sea Life Aquarium so you will find plenty to keep you entertained.
47 – Have an epic Swiss Alps day trip on Bernina Express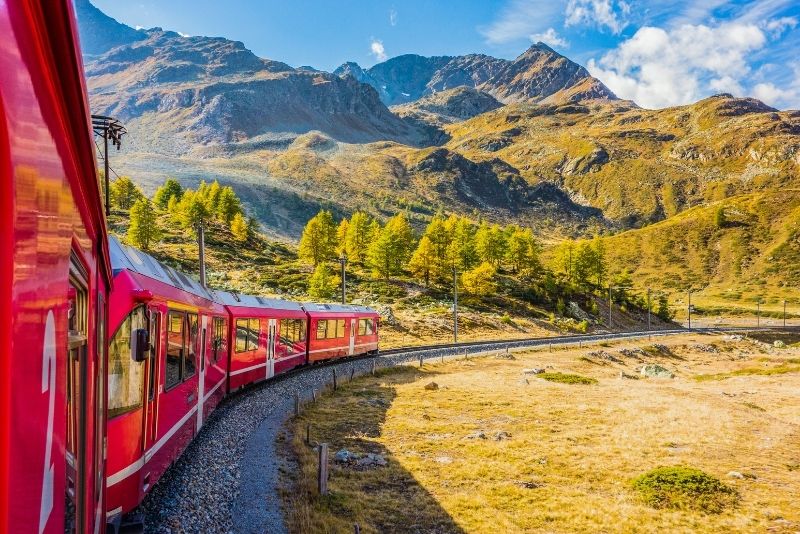 Known to be one of the most awe-inspiring train rides in the world, the Bernina express won't disappoint. The route traveled by these famous red trains is a certified Unesco World Heritage site due to its outstanding natural beauty. Travel the Bernina pass to the Swiss mountain town of St Moritz.
This is an absolute must if you want to see the best of the Northern Italian and Swiss landscape.
48 – See the leopard sharks at Acquario Civico di Milano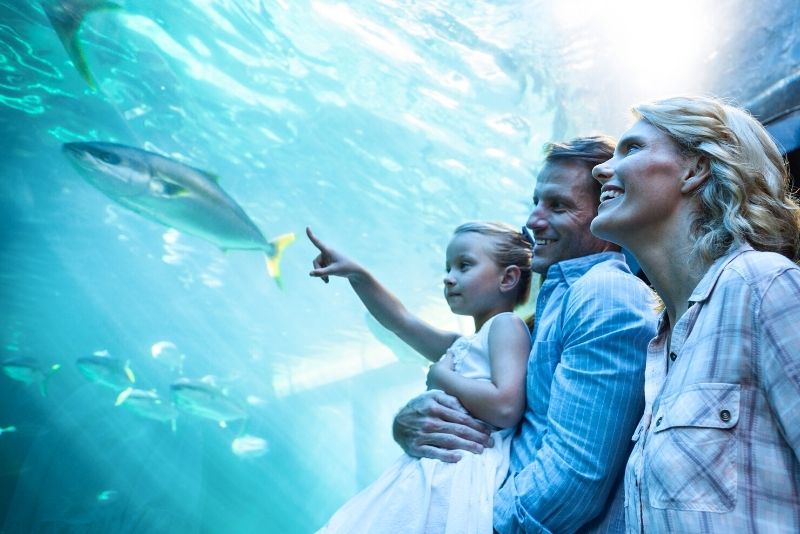 The Milan Aquarium was built in 1906 which makes it one of the oldest in Europe. It is home to over 100 species of aquatic organisms with a number of salt and freshwater tanks. The exhibition follows the path of water, and the lifeforms that inhabit it, from the mountain springs all the way to the sea.
The aquarium also has a prestigious library dedicated to marine biology that is open to the public.
49 – See automotive history at the Alfa Romeo museum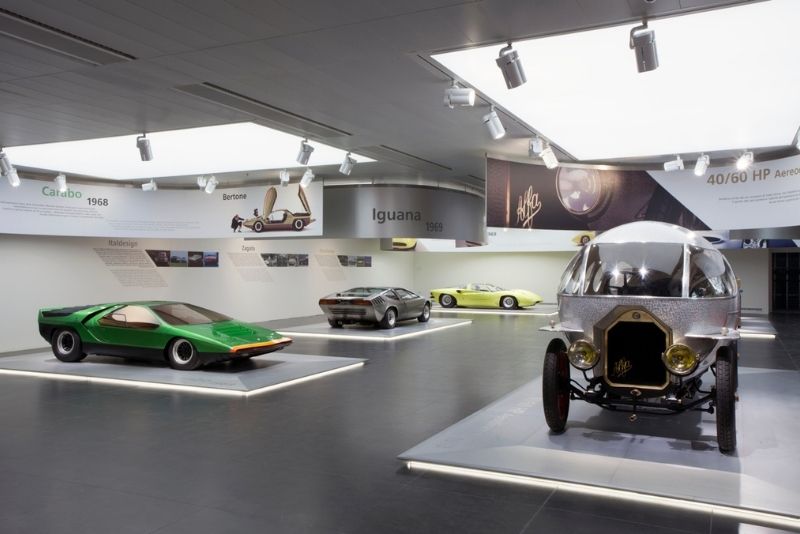 In its 100-year history, Alfa Romeo has become an icon of Italian engineering. From its early years producing vehicles for motor racing and hardware for the Italian war effort to the slick and sophisticated luxury cars of today, It is always ahead of the pack.
Visit the museum of this quintessentially all-Italian brand and learn the history of its cars and the people who created them.
50 – See the illusion of Santa Maria Presso San Satiro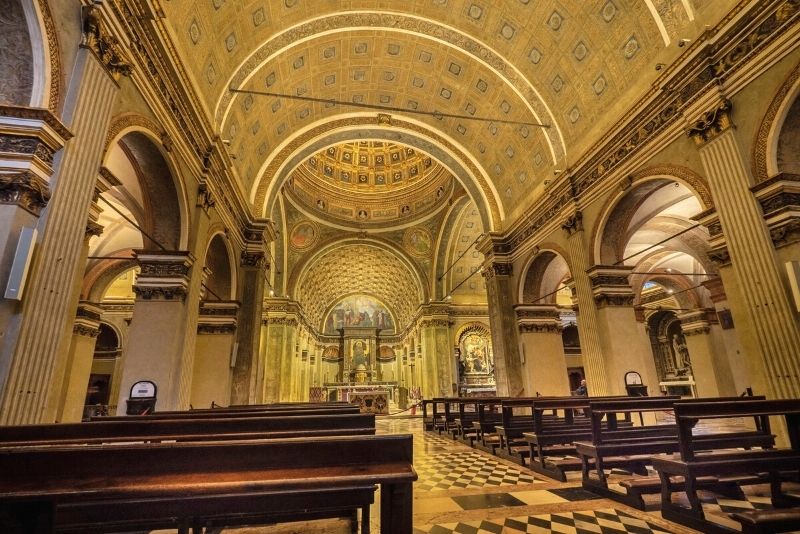 Santa Maria Presso San Satiro is a relatively small church in Milan that is deceptively large inside.
Its elaborate interior decorations include a shallow choir behind the altar that is painted with an optical illusion to appear much deeper. This is the work of renaissance architect and designer Donato Bramante and is a very early example of Trompe-l'œil.
Religious ceremonies occurred on the site for centuries before the current building was constructed and it contains an early medieval shrine to Satyrus.
51 – Try the Net Experience at Parco Avventura Corvetto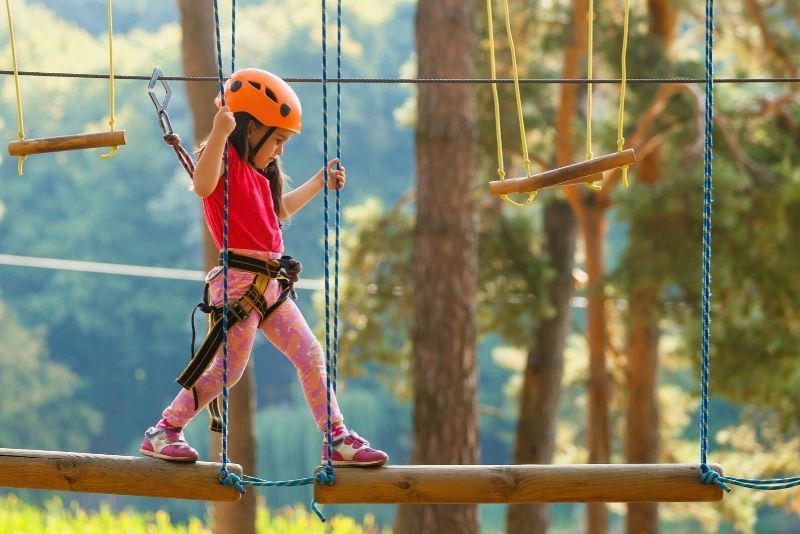 Parco Avventura Corvetto is a tree-based adventure park on the outskirts of the city. It has a number of rope courses to explore and is suitable for all ages. It has five different courses, one of which is very challenging and suitable only for adults.
The Park also has a netted area for younger children of ages 2 and over to explore and join in the fun. This is a great day out near Milan.
52 – Visit the planetarium at Giardini Indro Montanelli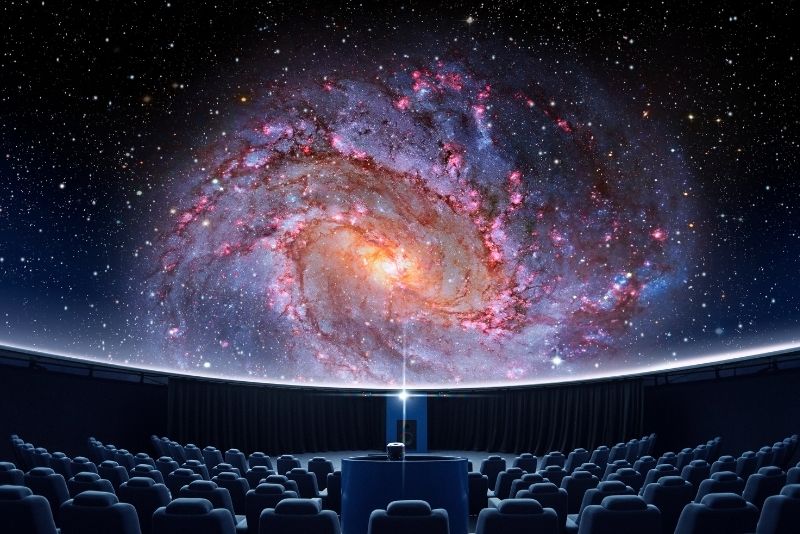 Established in 1784, Giardino Indro Montanelli is Milan's oldest public park. It was previously known as the public gardens but was renamed in honor of Journalist and writer Indro Montanelli in 2002.
As well as offering an important green space in the city, the park is home to Milan's Planetarium and its Natural History Museum.
The Planetarium has a number of educational exhibits which offer a fascinating immersive experience in the heart of the city.
53 – Deep dive into Italian cuisine with a cooking class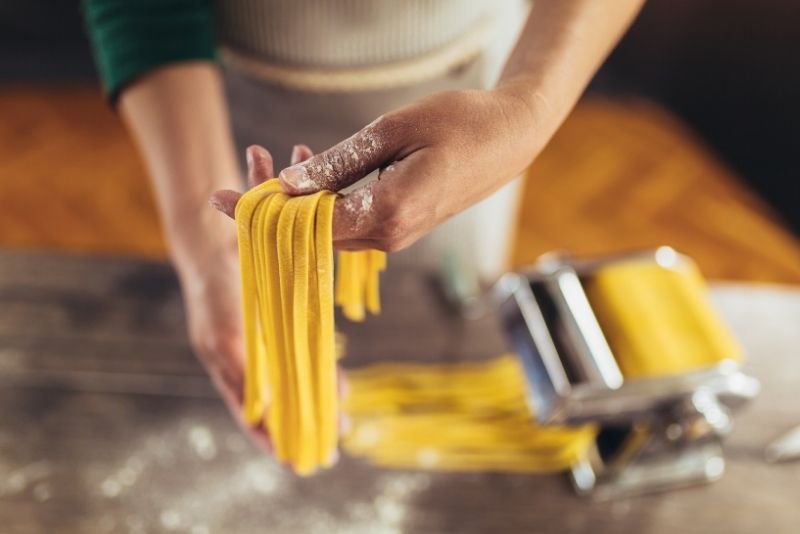 The great miracle of Italian cooking is the ability to take humble ingredients and turn them into something sublime. Why not take a cooking class and learn the "correct" way to make fresh pasta, pizza and delicious Italian desserts.
Take a private lesson in a real Italian home with friendly, passionate and knowledgeable chefs. This is a must for all those who love Italian food.
54 – Discover the house museum of Museo Poldi Pezzoli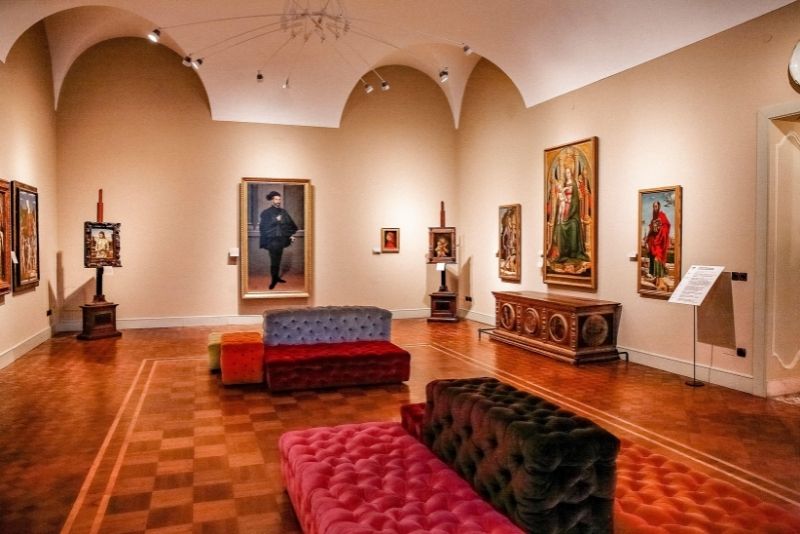 Museo Poldi Pezzoli houses the art of the great collector Gian Giacomo Poldi Pezzoli. The museum opened shortly after his death in 1881 and is located next to La Scala theatre. It comprises over 5000 varied pieces including paintings, sculptures, furniture, porcelain and weapons.
The collection covers a diverse array of objects spanning from antiquity to modern times. It is located in the collector's former house which adds to the atmosphere of the exhibit.
55 – Take a boat trip on Lake Maggiore and see Isola Bella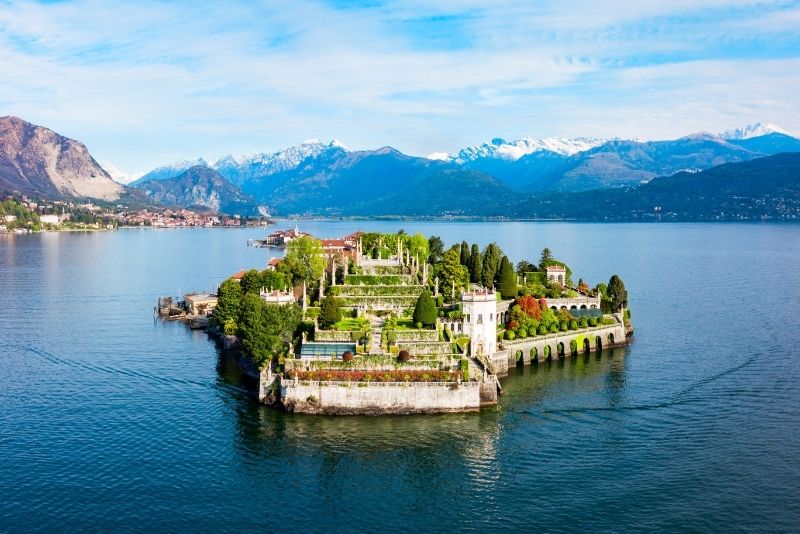 Lake Maggiore is the second largest Lake in Italy and straddles the country's border with Switzerland. There are many boat tours and excursions to take out onto the lake as well as charming towns in the surrounding area.
One of the most popular trips is to the small island of Isola Bella which has a beautiful 17th-century palazzo with elaborate gardens. It has been owned by the Borromeo Family since the 1600s.
56 – Dine in style and see the city sights with ATMosfera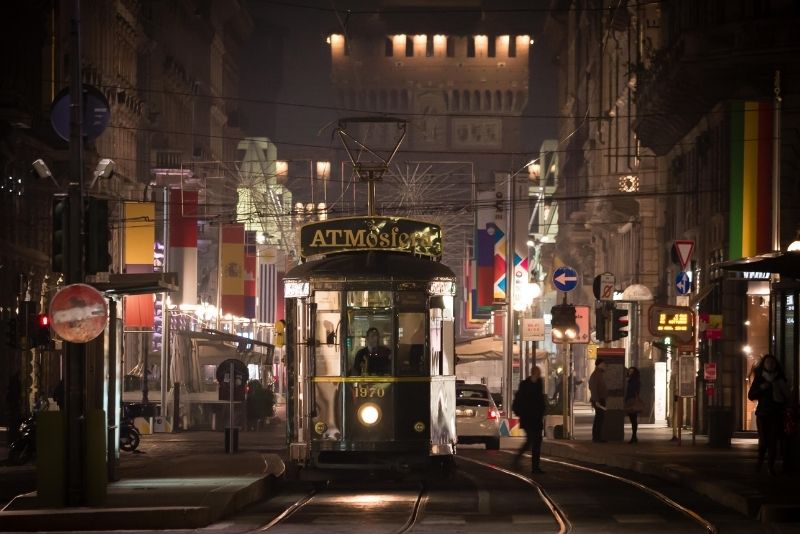 What could be better than dining in a historic tram as you travel about the city? ATMosfera offers this opportunity. ATM is the public transport system of Milan and they have converted two of their carriages for mobile private dining.
The trams travel various routes and take in some of the cities major sites like the historic center and modern Porta Nuova district. Dining is by reservation only with the whole carriage also available for private events.
57 – See dragon bones on a Venice day trip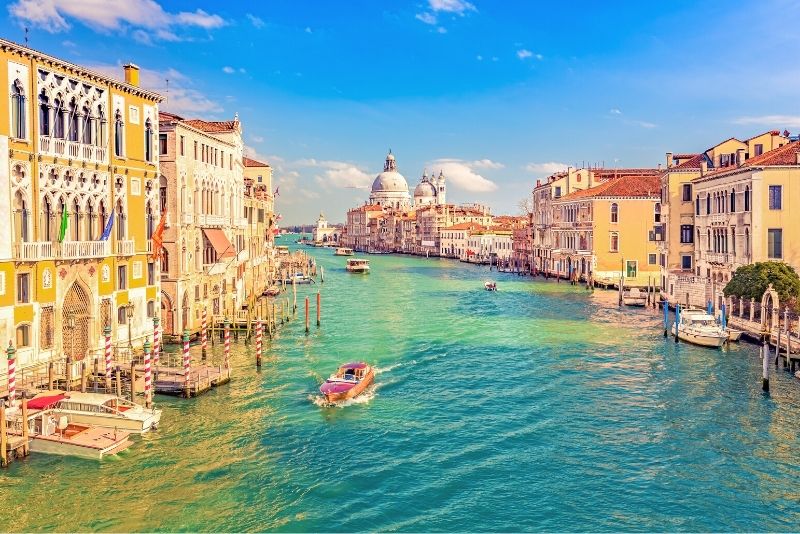 If you are planning a long stay in Milan why not take a day trip to Venice? Italy's great "City of Bridges" is only a 2-hour train ride from Milan. See the famous Rialto Bridge, Piazzo San Marco, the Grand Canal and the Bridge of Sighs.
Aside from the popular sights why not visit the Basilica of Santa Maria e San Donato. Behind the altar, you will see a number of large hanging bones said to belong to a dragon slain by Saint Donato. Fascinating stuff!
58 – Experience a performance at Auditorium di Milano Fondazione Cariplo
The Auditorium di Milano Fondazione Cariplo is an important cultural venue in the city. It is home to the celebrated Giuseppe Verdi Orchestra and Choir as well as the amateur orchestra Laverdi Per Tutti.
The auditorium has seating for 1,250 people and also puts on jazz, symphony and chamber music concerts. It is renowned for its excellent acoustics.
59 – Explore the waterways of Navigli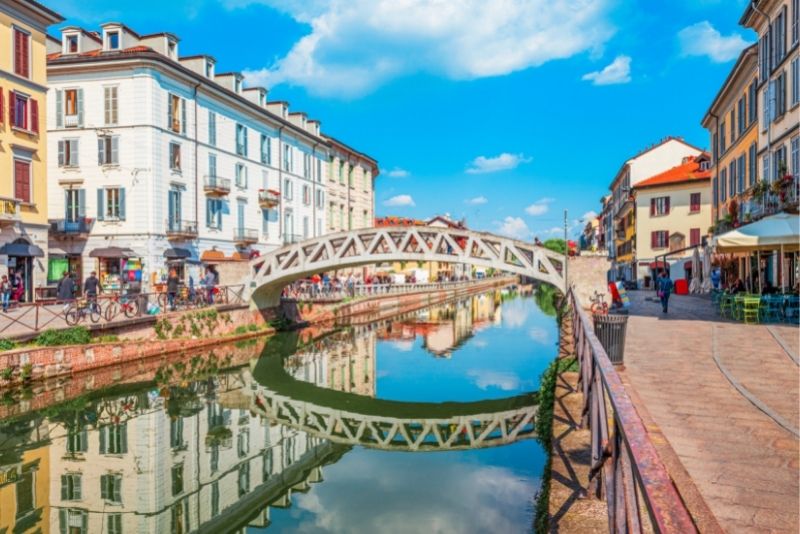 What you may not know about Milan is that it used to have a network of canals running throughout the city. Historically they were used for transportation especially building supplies. Many have disappeared but a few remain and are known as the Navigli.
The Navigli offer a great place for a relaxing boat cruise. The surrounding areas are a popular meeting place to grab an aperitivo and do some shopping in the numerous boutiques.
60 – Join the locals for aperitivo hour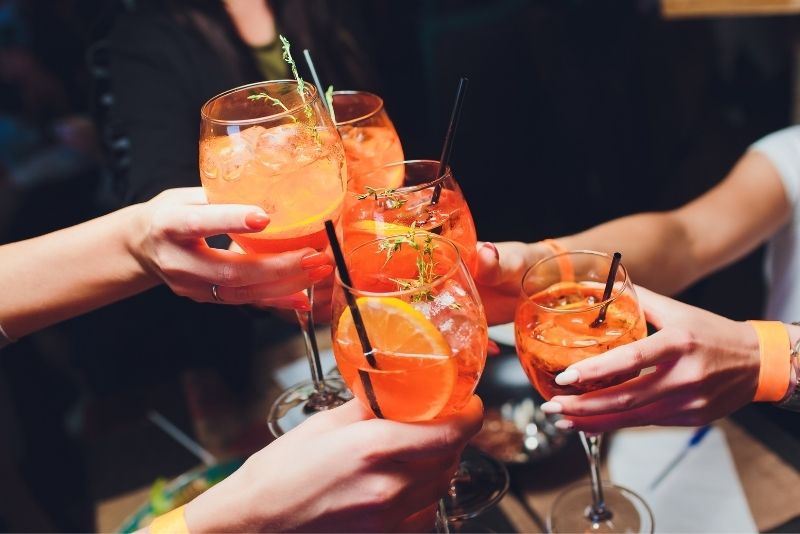 Taking time for an aperitivo is an essential part of the day for many Milanese. Usually enjoyed from 6 pm onwards, you can find many variations on the classic pre-dinner beverage. Some establishments supply only basic bar snacks to accompany the drink while others offer much fancier fare.
The classic Italian liqueur Campari was invented near Milan in the 1860s. It is often combined with prosecco and soda to create a popular cocktail known as a spritz.
61 – Eat your weight in Gelato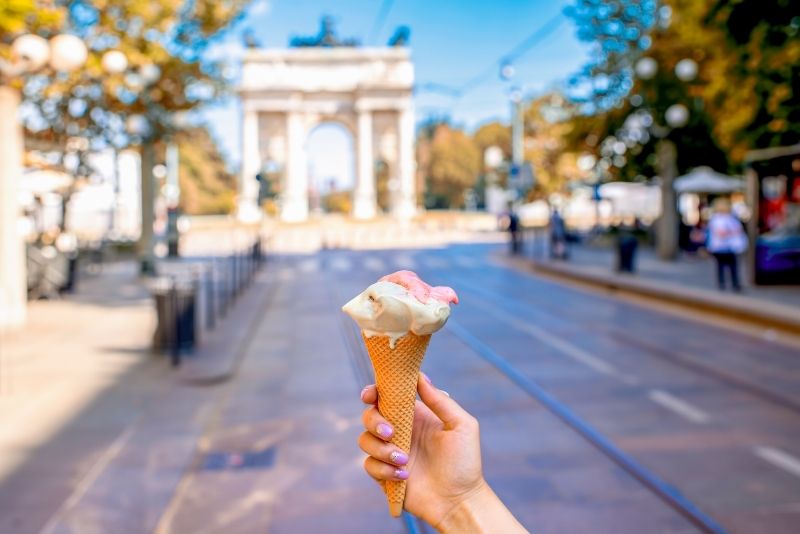 Well, it would be rude to visit Italy and not try all the ice cream, wouldn't it! There are many great places around the city to stop and try the famed Gelato.
New and interesting flavors are created all the time but classics like stracciatella (chocolate chip), nocciola (hazelnut) and fragola (strawberry) are always available.
For some of the best classic yet innovative gelato in the city check out Il Massimo del Gelato and Terra Gelato. A world of flavors await!
62 – Ignite your senses with a wine tasting class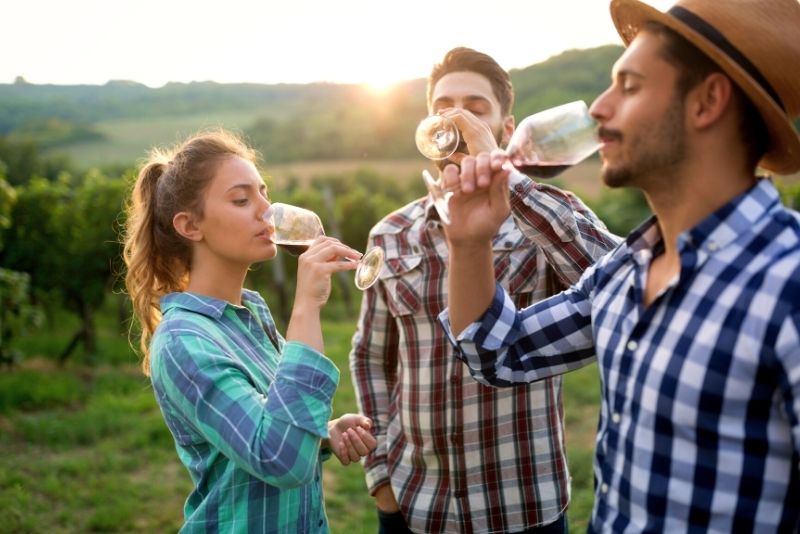 Italy produces more wine each year than any other country in the world. The many different varieties can be overwhelming. Why not take a wine tasting course to learn about the Italian regions and how the varying climates affect the wine.
Join a professional sommelier and learn to distinguish the tastes, aromas and processes that contribute to world-class wine.
63 – Pamper yourself at QC Termemilano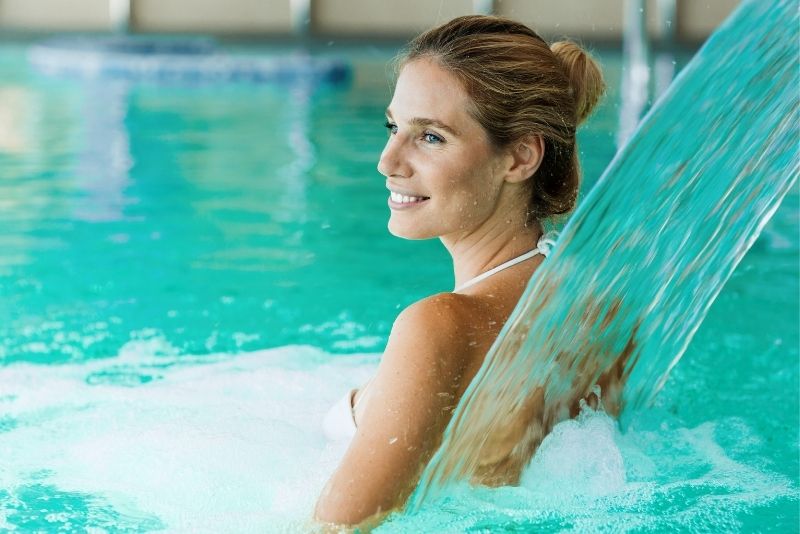 Have you ever wanted to experience the baths of Ancient Rome? Well, a visit to QC Termemilano might just fit the bill. This spa has heated pools, saunas and steam rooms to enjoy. QC Termemilano also offers a number of relaxing treatments and themed rooms, one of which is set in an ex-city tram.
If you need a day of relaxation and recuperation QC Termemilano is the place to visit in Milan.
64 – Enjoy dinner and a show at Maison Milano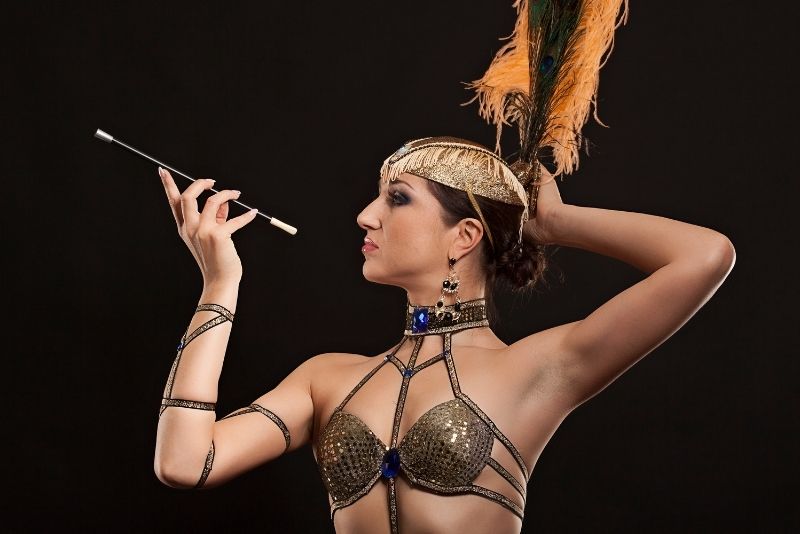 Maison Milano is a 4-star hotel in a great location near the Piazza del Duomo. It endeavors to keep the glamor and fun of the roaring twenties alive. The hotel restaurant offers fine dining and cabaret in elegant modern surroundings.
Expect a friendly atmosphere, great food and wild entertainment.
65 – See Scaligero Castle on a Lake Garda day trip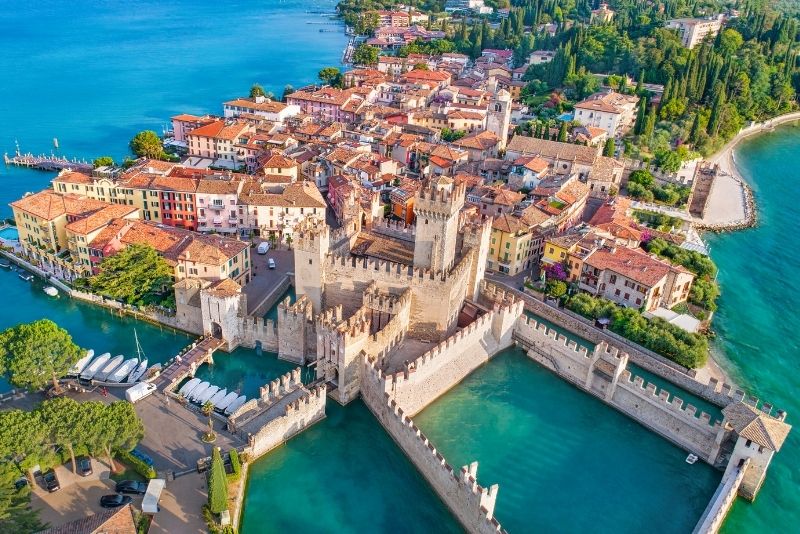 Lake Garda is Italy's largest lake and is definitely worth a trip when visiting the country. Take a boat cruise around the peninsula of Sirmione and experience the tranquil blue waters and medieval villages.
The walled town of Sirmione is famous for its thermal springs and the 13th-century Scaligero Castle which guards the waterfront.
Visiting the picturesque Lake Garda is a great day trip from Milan. Why not get to know this popular Italian destination with a guided tour.
66 – Dance the night away at the Old Fashion Club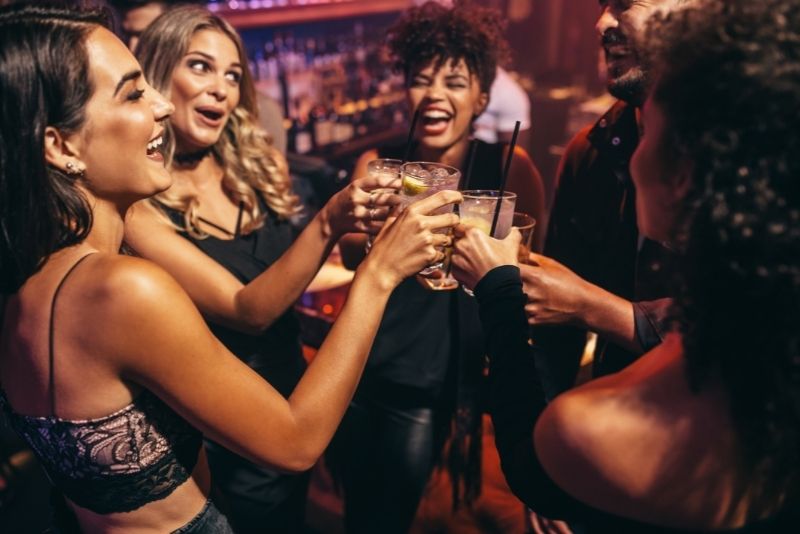 The Old Fashion Club is one of Milan's most popular and oldest nightspots. It was first opened in 1933 and always moves with the times, playing a mix of popular music. The Old Fashion has a large outdoor area which is a great place to dance away those warm summer evenings.
It also has a restaurant which serves food from 11 pm until late including a type of ancient roman pizza called "pinsa".
67 – Splash out on a shopping tour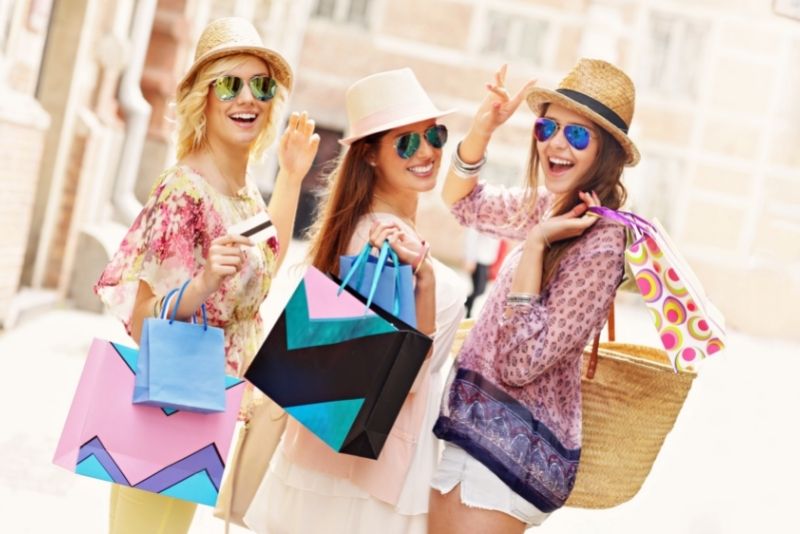 Milan is the place to be for lovers of style! It is home to Italy's fashion industry, as well as the twice-yearly clothes show Milan Fashion Week. Why not take a guided tour around the cities bustling fashion district and see where some of the world's chicest clothes are born.
You can also jump on a bus tour to one of two major outlets near the city. Serravalle Outlet is just south of the city and has 240 stores including Gucci, Armani, Versace and many more. Foxtown Outlet is just over the border in Switzerland and offers discounts of up to 70% all year round.
68 – Relax and detox like the Italians do with a spa with "aperitivo"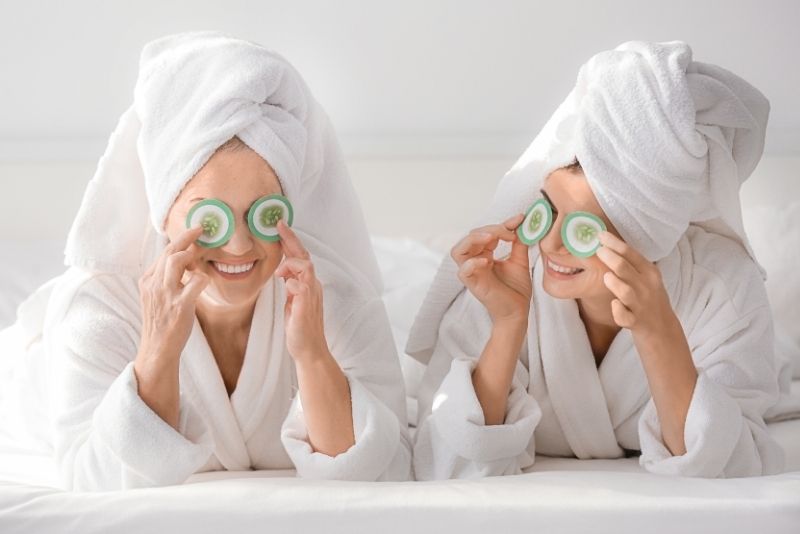 What could be more perfect during your visit to Milan than an evening spa after a busy day of cultural exploration? Relax those tired muscles from biking, hiking or walking around town with a body massage infused with essential oils.
Take a dip into a warm pool and rejuvenate your skin in a sauna, followed by an aperitivo to open up your appetite for a sumptuous meal. Refresh your mind and body in anticipation of your next great Italian adventure.
We hope you enjoyed reading our selection of things to do in Milan. If you have other fun places to recommend don't hesitate to leave us a message.
The Milan Pass is a great way to save money while exploring the city. It is valid for 48-hours and can be used on hop-on-hop-off buses and public transport. It also has coupons for reduced-price entry to museums and attractions.
If you have not booked your accommodation yet, check out the best hotels in Milan. Be sure to book your airport transfers in advance to get the cheapest deals.
Happy Travels!