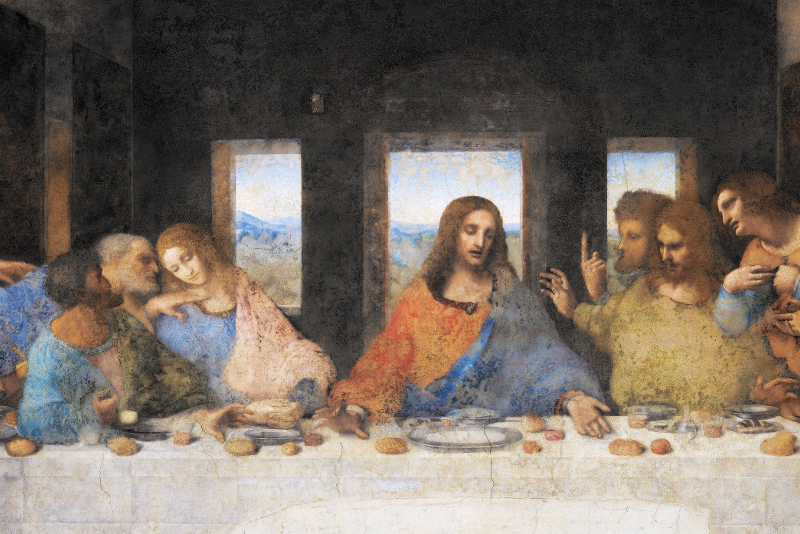 Wondering which of the many Last Supper tours is right for you and if it is worth it?
There are many options available, from group tours to private tours, not taking into account the large number of agencies providing Last Supper tours.
Feeling a bit lost?
Don't worry, you will find below all the differences in the Last Supper tours and we will explain to you how to compare all the different deals available online.
Last Supper tours – is it worth it?
Now the question is, is it worth taking a tour to see the Last Supper?
Absolutely yes. Here's why:
Easy – Your tickets will be bought by your agent and ready, nothing for you to do but just show up. Very often Last Supper tickets are fully booked due to the limited capacity of Santa Maria Delle Grazie church (where the Last Supper is). Often, the only way to see the Last Supper painting is by booking a tour with an agency.
Help with your questions – When you have a local tour guide with you, there is someone to answer all the questions you may have. It's considerably nicer to have an expert guide who can explain you all the things you want to know.
Don't Miss a Thing! – On a guided tour, you will no doubt see things you would have overlooked on your own. Plus many tours includes other attractions in Milan – who doesn't like combos? 🙂
How to book Last Supper tours?
If Last Supper tickets are fully booked on your chosen date, the only way to see the Last Supper would be to book a tour.
There are many Last Supper tours available on the web. Those tours often combine a visit to the Last Supper with other attractions in Milan such as the Milan Duomo or Sforza Castle.
There are many online resellers such as Getyourguide or Musement. Use TourScapper's search to compare all the options and prices, so you can find your ideal tour.
Do do you skip the line when booking a guided tour?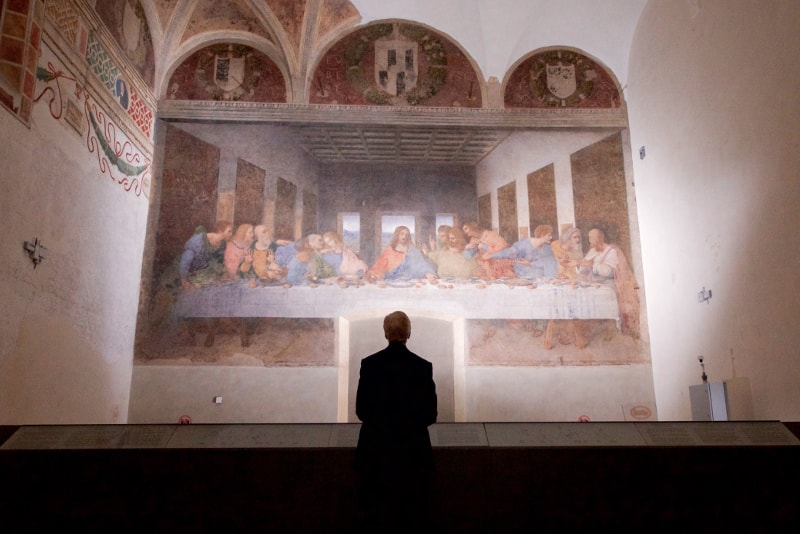 Yes! When you book a Last Supper guided tour, your ticket is already booked by the agency including the reservation of a time slot. Skip the line with your priority access ticket and head right into the showroom.
You just need to follow your guide 🙂
A time slot is assigned to you so the entrance is not chaotic.
Are there any combined tickets including other attractions?
Looking to make the most of your time in Milan? There are combined tickets which include other Milan attractions besides the Last Supper. Check the offers below, some may result interesting to you:
In overall, there are infinite Last Supper tours that combine the last supper tickets with many other attractions in Milan. I suggest you have a look on TourScanner to find out which combined tour you like best and to compare prices.
What are the opening hours?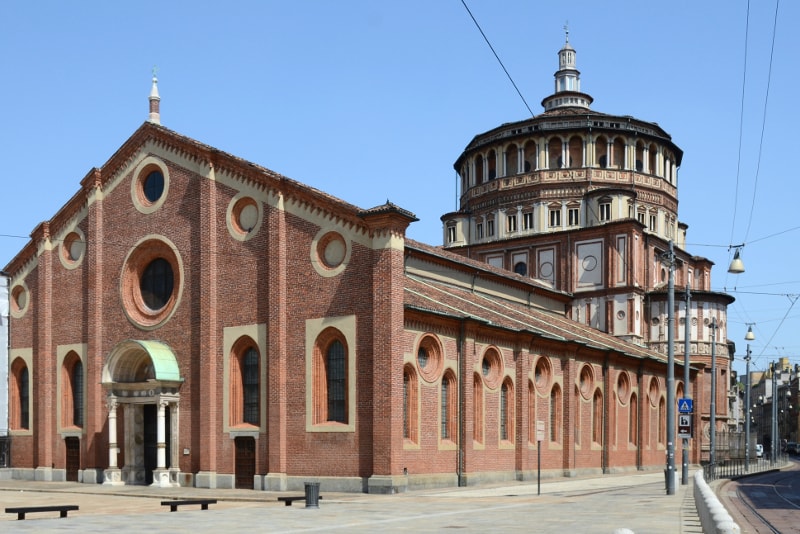 The Last Supper opening hours are from Tuesday to Sunday from 8.15am to 7.30pm.
Reservations are necessary to visit the Da Vinci painting of the Last Supper and visitors must arrive at least 20 minutes before their allocated time of visit.
Please note that the entry to the church of Santa Maria delle Grazie is free.
Useful tips
You will only be allowed to stay in the hall where the painting of the Last Supper is for 20 minutes max, so make the most of it and pay full attention to it.
You can take photos of the Last Supper painting, without flash. They will draw special attention to this inside the Church.
No videos are allowed (it's against the rules).
Remember you have a fixed date and time slot printed on your ticket to enter, I suggest you arrive at least 20 minutes earlier just in case.
The Last Supper is not included in the Milano Card & the Milan Pass.
If you're wondering how to get to Santa Maria delle Grazie there are trams (18 and 24) which stop at Corso Magenta- Santa Maria delle Grazie. Also subway MM1's stations Conciliazone and Cadorna will drop you off relatively near, as well as MM2's Cadorna Station.
Hopefully, this guide has helped understand better about the importance of booking a tour for the Last Supper in advance and other useful information. Please do not hesitate to ask if you have any questions regarding the Last Supper tours. Enjoy Milan!
Share it on Pinterest 🙂