If you love trying different cuisines as you travel the world, then a food tour in Milan is a must.
From tender veal to mouthwatering risotto, the northern Italian city is known for its rich mix of flavors. While pizza and pasta still feature on the menu in Milan, you'll also see a variety of more localized lesser-known dishes.
Food tours are an incredible way to explore the city via your tastebuds and learn how authentic meals have changed over time.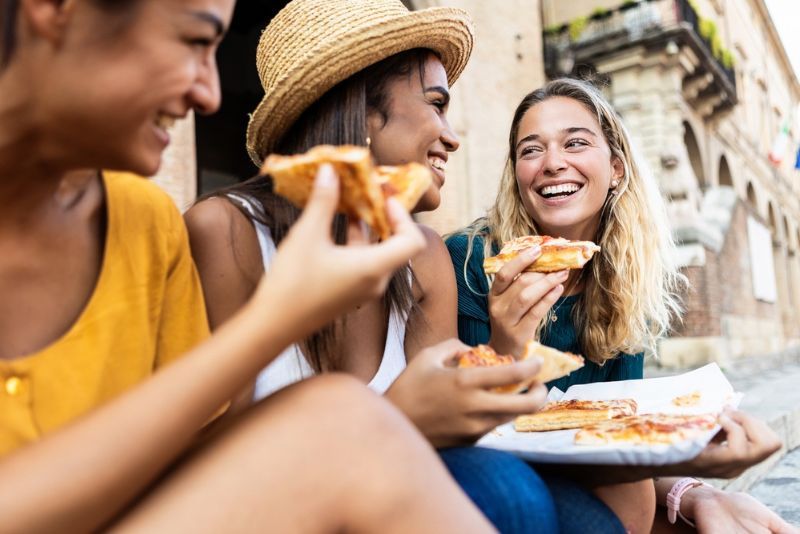 You will find below all you need to know about food tours, one of the most delicious food experiences in Milan.
What are the best food tours in Milan?
Milan food walking tour of Brera
This Milan food tour takes you on a whirlwind tour of the trendy neighborhood of Brera.
From the center of Milan, you'll travel to the hip district where you'll learn the fascinating history of Milanese cuisine. You can see for yourself how the delicacies change between regions in Italy and discover how polenta, risotto, and veal have shaped Milanese plates for centuries.
As you visit several restaurants and food outlets on your walking tour, you'll sample mouthwatering seasonal delights. These include melanzane alla parmigiana, which combines baked eggplant with parmesan, tomatoes and fresh herbs. Alongside regional dishes, you'll also try some sweet Italian favorites, such as gelato and cannolis.
Once you've experienced the city through its food, you'll wash it all down with a local beer before ending your tour.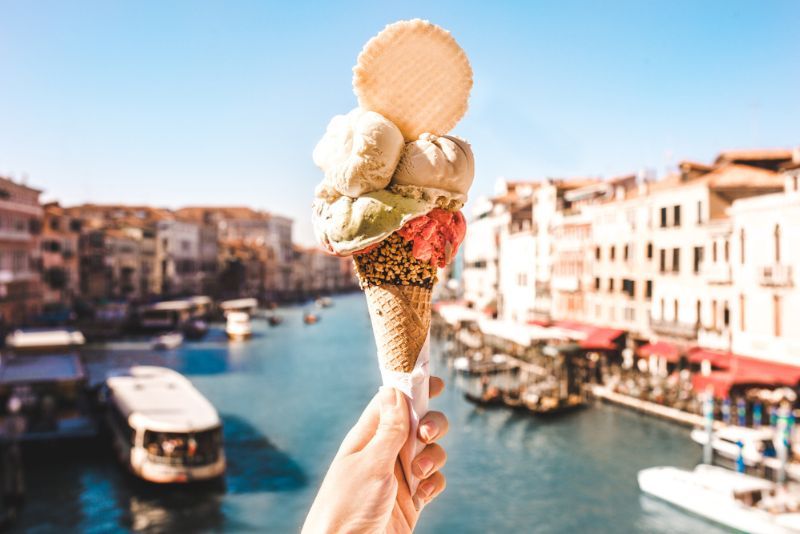 Milan gourmet food tour
If fine dining is more your style, you should consider a gourmet food tour in Milan.
Ambling through the city, you'll dip into a selection of Milan's most decadent eateries sampling sweet and savory treats. You'll visit Mignon, which serves the best pastries and cakes in the city, that both look, and taste divine. Following this, you'll enjoy a charcuterie board of fine Italian meats and cheeses, washed down with a glass of local wine.
You'll then have to make a difficult choice between pizza or pasta, which are both served with local toppings, such as anchovies. You'll also try Milanese stuffed potatoes before moving on to cannoncini — a sweet cream-filled pastry — and an espresso.
Milan aperitivo and street food tour
Alternatively, you can learn what the locals on the streets of Milan eat with this food experience.
You amble your way around the neighborhoods of Porta Ticinese and Navigli, learning about different cuisines, as well as snippets of the city's history. Your guide will be passionate about food and, as part of a small group you'll have the chance to converse with them.
You'll sample Milanese beverages, which include wines from Italy's abundance of vineyards. Also on offer are world-class cocktails made with spirits that have been drunk in the city for many years.
Diving into a selection of food, you can taste Italian cheeses and cured meats, as well as fried veal cutlets, and gourmet sandwiches, packed with fresh ingredients.
Private food tour in Milan
On a private tour in Milan, you'll benefit from having a personal guide who is dedicated to your enjoyment. You'll have plenty of opportunities to chat about Milanese cuisine while you walk between food establishments. Some of the dishes you'll sample include gelato, handmade chocolates and Parma ham. Continuing on through the city, you'll visit one of the best places for produce in the city to try a selection of cheeses.
How much do food tours in Milan cost?
Food tours of the Brera district cost around €80, while street food tours cost between €80 and €90.
If you want to try Milan's gourmet dishes, you can expect to pay approximately €100.
You'll pay €150 for combination tours that draw your focus to the artworks in the city
Alternatively, privately guided food tours cost around €190.
Franciacorta day trips that allow you to explore several dishes cost just under €240.
What is included in a food tour in Milan?
Food tours in Milan include a knowledgeable guide to walk you around the city and provide you with interesting information on the regional cuisine. Generally, you'll enjoy tastings of approximately six products, although, if you choose a private tour you'll sample around 10 dishes. On top of this, you may have wine tastings, beers and cocktails that are local to Milan.
Day trips to Franciacorta include a guided tour around a winery with two tastings, as well as a three-course meal.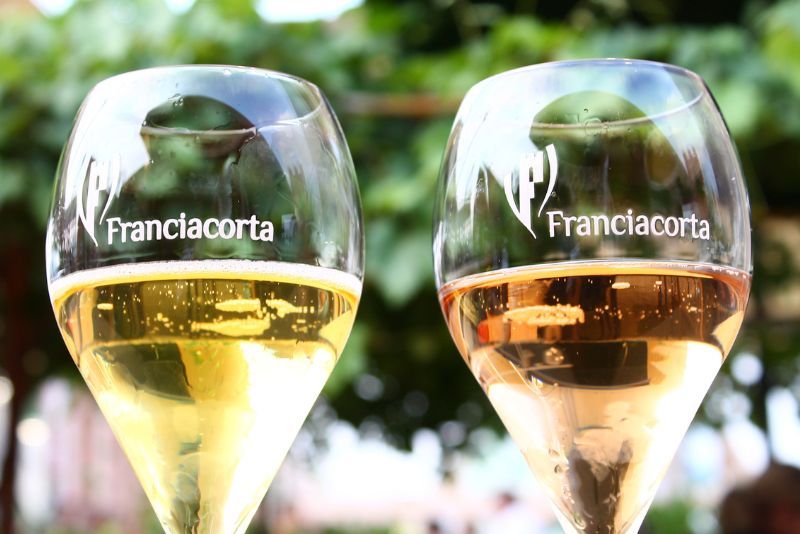 Where do food tours in Milan start?
Food tours in Milan start at a variety of destinations across the city. You can see the meeting point of each excursion before you book, to give yourself adequate time to arrange transportation. Most of these locations are close to metro stations or are easily reachable on other forms of public transport.
How long do food tours in Milan last?
Typically Milan food excursions last around three hours. This gives you plenty of time to cover part of the city on foot and try a variety of authentic foods.
Alternatively, you can choose a tour that travels to Franciacorta, which lasts all day.
When is the best time for a food tour in Milan?
The best time to arrange a food tour in Milan is a few hours after you've last eaten. This means you'll have an appetite for the array of treats you'll be consuming. Most excursions include alcoholic beverages, so you may choose to book your tour for the afternoon or evening, instead of the morning.
Are there any combos available with food tours in Milan?
Milan art walking tour with food and wine tasting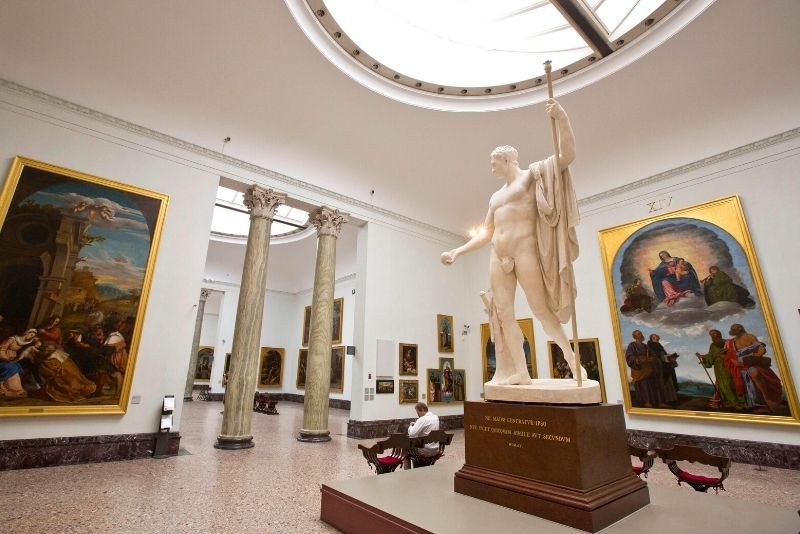 This walking tour takes place in the Brera district and enables you to learn about Milanese culture through its masterpieces, and cuisine. As part of a small group of fewer than 10 participants, you'll stop at several architectural gems, including Duomo di Milano and Pinacoteca di Brera. After seeing the best views in the city, you'll sample several local dishes and alcoholic beverages.
Full-day food and wine tasting in Franciacorta
Leaving the smog and noise of the city behind, you'll head to the quiet UNESCO-listed town of Bergamo just over 50 kilometers away from Milan.
You'll have free time to discover the gems that line the town's streets at your leisure or dip into a local café for an espresso. After dining on a Milanese feast, you'll be joined by a sommelier to guide you through a traditional winery.
Travel tips
If your tour includes alcohol tastings, check the minimum age restrictions. While many allow those over 18 to consume alcohol, others require the participant to be over the age of 20.
Food tours in Milan take place on foot. For this reason, wear comfortable shoes.
Avoid eating a big meal for several hours before your tour so that you can enjoy the variety of dishes you'll be served.