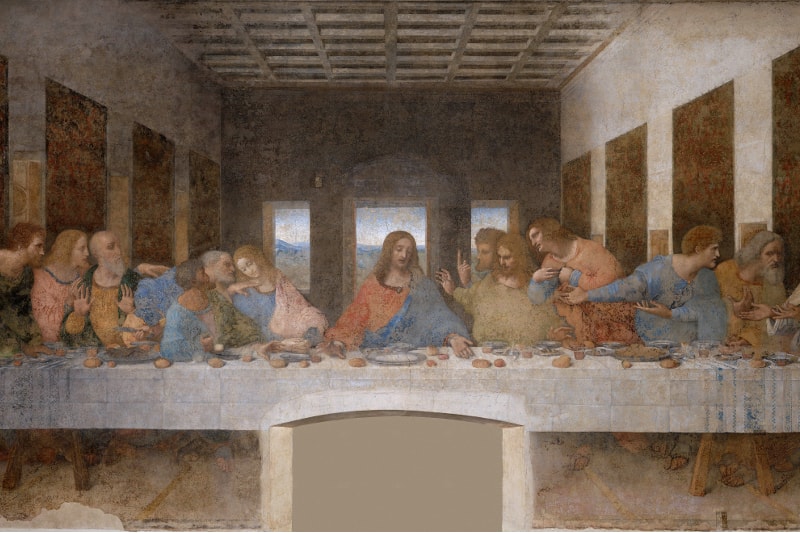 Are you looking to buy tickets for Santa Maria Delle Grazie and admire the Last Supper in Milan? Find out how much tickets cost, how to get tickets, if there are discounts available for you, which combo tickets with other Milan attractions are available, useful travel tips to visit this site and more…
The Last Supper (Cenacolo Vinciano in Italian) is a famous painting of Leonardo da Vinci painted on the wall of the refectory of the church of Santa Maria Delle Grazie in Milan.
How much does Santa Maria Delle Grazie tickets cost and how to get it last minute?
You will need to purchase your ticket in advance – you can do it online from the official website. A ticket costs 10€ per person + a 2€ booking fee. Tickets for EU and EES citizens between 18- 25 years of age are 2€ + a 2€ booking fee.
Please note that you can book a ticket three months in advance. New tickets are released online around the 10th of the month, but dates can vary so so we advise you to check online.
Often, (and most probably!) the tickets to visit Santa Maria Delle Grazie sell out very quickly due to its limited capacity. However, don't worry if you have not found available tickets on the official website, there are many other websites that sell last-minute tickets. You can use TourScanner's search and compare the prices of all the resellers' websites and buy entrance tickets, guided tours or combined visits of several attractions in Milan.
Are there any discounts for Santa Maria Delle Grazie tickets?
Luckily there are discounts available to visit Santa Maria Delle Grazie and admire the Last Supper! Even better, there are also free entrance tickets for specific people. Check out below if you are suitable for a discount or a free entrance!
Santa Maria Delle Grazie Free entrance + 2€ booking fee:
Under 18 y.o.
C.O.M members.
Ministry for Arts and Cultures employees.
Secondary School Students with a Student Card.
European Union teachers and students teaching Architectural Studies, Preservation of Artistic and Cultural Heritage, Arts Faculties and Classical Studies.
Pupils of the Istituto Centrale per il Restauro, Opificio delle Pietre Dure and Scuola per il Restauro del Mosaico.
Journalists with a valid document stating their professional activity.
European Union disabled people
Volunteer employed in cultural promotion and information activities according to the Ministry.
Santa Maria Delle Grazie Free entrance with NO booking fee:
This option is only available for booking through the CALL CENTER.
Student Groups from EU public and private schools, accompanied by their teachers with admission booking and purchase of services. Teachers who won't purchase these services for this school group will be required to pay a booking fee of 5€.
European Union Tourist Guides with a professional license, they must also book the tour through the call center.
European Union Tourist Interpreters.
However, if you are not eligible for any of these discounts, you can always check if there are any other resellers' websites that sell tickets online. They usually have good prices and discounts.
How do you skip the line?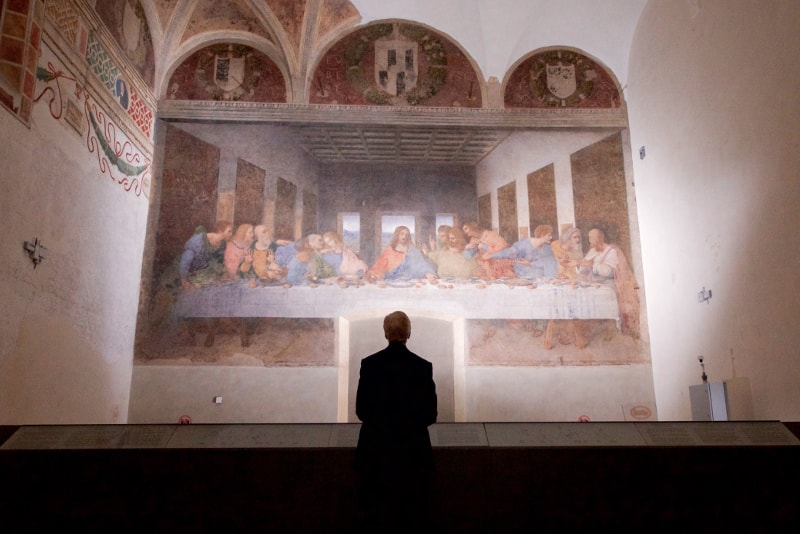 The tickets to visit the Santa Maria Delle Grazie church include the reservation of a time slot. Therefore, the tickets, which must be purchased online, are electronic tickets and there won't be any queue at the entrance door. Make sure to book the tickets in advance, otherwise, it will be impossible to enter the Santa Maria Delle Grazie church and see the Last Supper. The booking process is straightforward and, since a time slot is assigned, the entrance is not chaotic.
Are there any combo tickets including other Milan attractions?
Are you looking to make the most of your time in Milan and visit multiple attractions? You can find combo tickets that include other attractions besides the visit of the Santa Maria Delle Grazie church. Here are some combos that may interest you:
Historical Tour of Milan with Last Supper tickets. You can spend more time experiencing the city visiting Santa Maria Delle Grazie, explore the medieval Sforza Castle with a local guide, and visit the gothic Duomo cathedral.
Last Supper Tour with Santa Maria Delle Grazie Church. You can visit the fantastic UNESCO listed Church of Santa Maria Delle Grazie and enjoy skip-the-line access to admire the Last Supper, plus join a 1 hour and a half tour based on the genius of the Renaissance.
A day in the Life of Leonardo: Last Supper, Sforza Castle, and Bramante's Sacristy. An art historian guide will give a thorough explanation of these three different Milan attractions.
Renaissance Treasures Walking Tour with Last Supper. This tour would help you get to learn more about the many 

hidden 

Renaissance treasures in Milan. This is a 2-hour walking tour where you will dive into the artistic part of Milan.
Overall there are countless tours that combine the last supper tickets with many other attractions in Milan. I suggest you use TourScanner's search to find out which combo package you like best and to compare prices. 
What are the opening hours to visit the Santa Maria Delle Grazie church?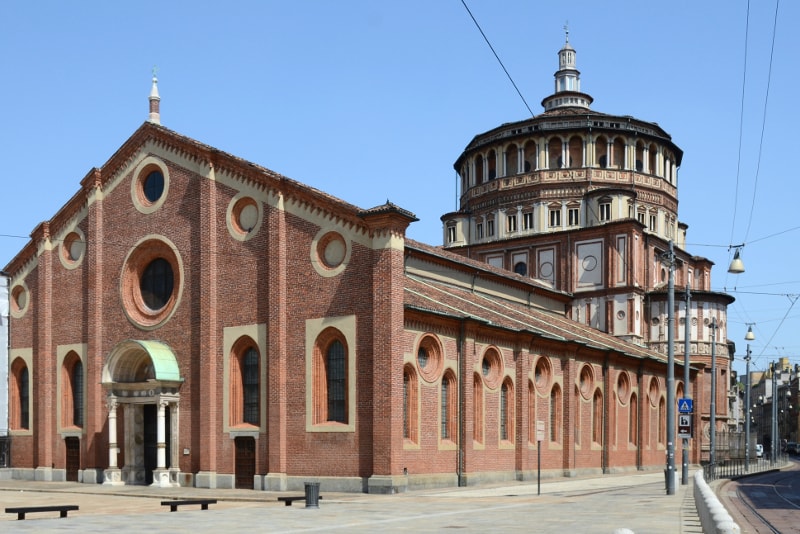 The opening hours are from Tuesday to Sunday from 8.15 am to 7 pm, the last group is allowed within the premises at 6.45 pm.
Please note that reservations are necessary to enter Santa Maria Delle Grazie church and see the painting of the Last Supper. Visitors must arrive at least 20 minutes before their allocated time of visit.
Useful tips
The entry to the church of Santa Maria delle Grazie is free.
There is no written information displayed in Santa Maria Delle Grazie church, so remember to inform yourself about the Last Supper painting before you arrive! Or you can always get an audio guide (book it together with your ticket or get it when you're there).
You will only be allowed to admire the Last Supper for a maximum of 15 minutes.
You may take photos of the painting, but without flash. No videos are allowed.
Remember you have a fixed date and time printed on your ticket voucher to enter, I suggest you arrive approximately 20 minutes earlier just in case.
The Last Supper ticket is not included in the Milano Card & the Milan Pass.
If you're wondering how to get to Santa Maria delle Grazie, there are trams (18 and 24) which stop at Corso Magenta- Santa Maria Delle Grazie. Also subway MM1's stations Conciliazone and Cadorna will drop you off relatively near, as well as MM2's Cadorna Station.
Hopefully, this comprehensive guide has helped you understand how important is it to book tickets for the Last Supper in advance. Please do not hesitate to ask me any questions you may have regarding the Last Supper tickets! Enjoy Milan and travel safe 🙂
Share it on Pinterest 🙂