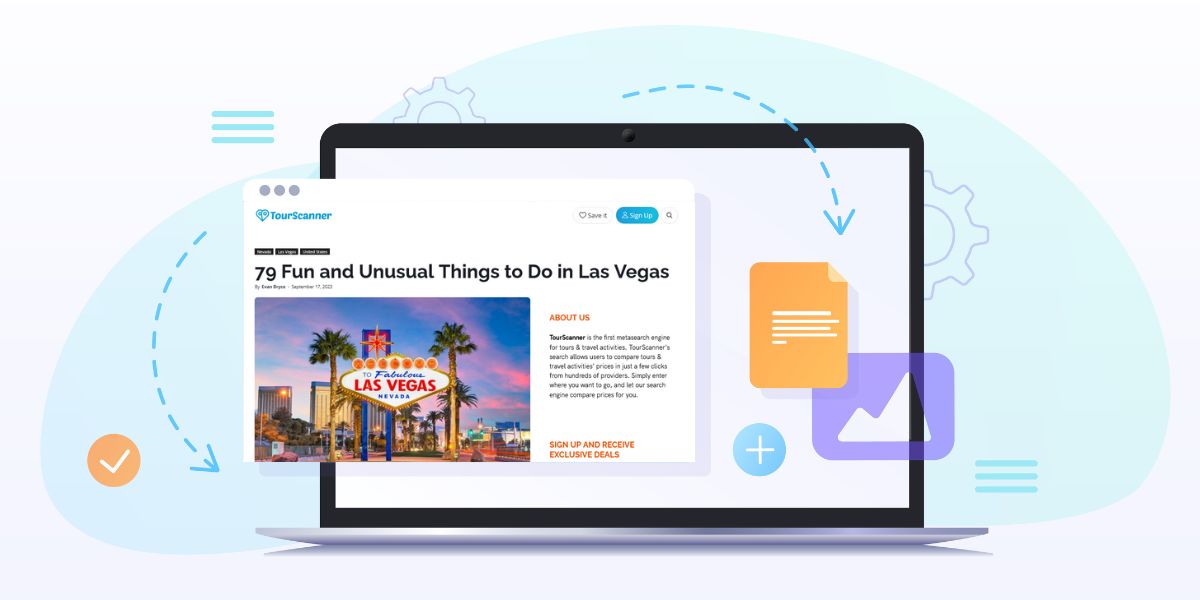 Looking to showcase your experience on our blog?
Whether you're a representative of a museum, a captivating tourist attraction, an unforgettable show, an adventurous tour operator, or any unique travel experience, you've come to the right place! We love featuring the very best the world has to offer to our avid readers.
How to be featured
1 – Send us your details: Contact us with the essential details about your company. Make sure to include:
A brief description of your experience.
High-quality images that best represent your activity.
Any other information you feel would be pertinent for our readers.
2 – Editorial review: Our editorial team will evaluate the information you provide. If they believe your service would offer tremendous value to our readers, you stand a chance to be featured in our blog.
Want enhanced visibility? Opt for a premium spot!
If you're looking to get a prime spot and draw more attention to your service or experience, consider our premium sponsored placements.
These slots ensure you're showcased between the top positions in our articles. For more details on this, visit our "Advertising" page.
And don't forget to list your experience in our search engine
Remember, TourScanner is more than just a blog!
We're a leading search engine for tours and travel activities. If you're aiming to attract more clients directly through our platform, the process is a tad different. Make sure your experience is listed with one of our trusted partners.
Once that's done, you'll automatically find a place in TourScanner's search results. For more on this, please head to our "List Your Experience" page.
Thank you for considering TourScanner as a platform to showcase your experiences.
Safe travels and adventures ahead!