Elected the 5th most exciting city in the World by Time Out in 2017, London is one of the most fun destinations in Europe. Whether it is your first time in London or you are returning to the city, it is not just the main sights that are worth checking out. While the Big Ben or Buckingham Palace are amazing attractions and definitely must-sees, there are also plenty of quirky and alternative sights worth a visit. We have listed 19 fun things to do in London that will surprise you.
1. You are under arrest. You have the right to remain silent!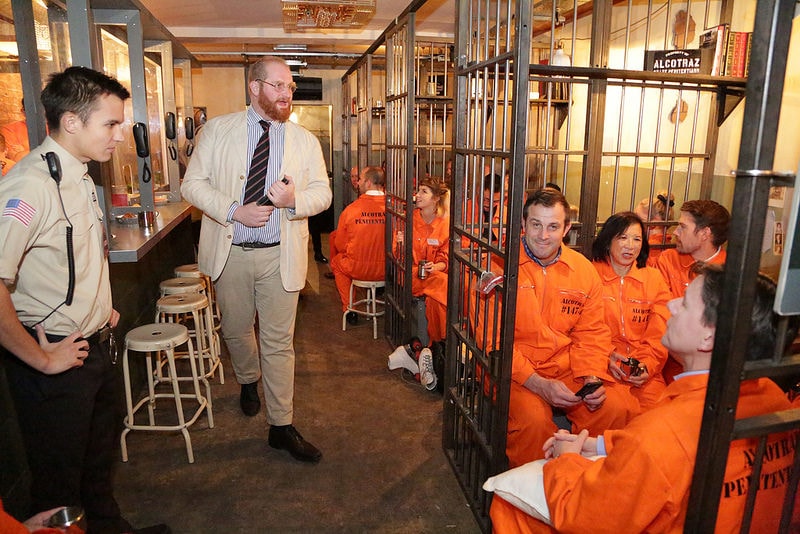 Alcotraz is the first prison bar in London. There you can put the famous orange jumpsuit and become a detainee for few hours.
?212 Brick Ln, London E1 6SA, UK
2. Sit and admire the city skyline by night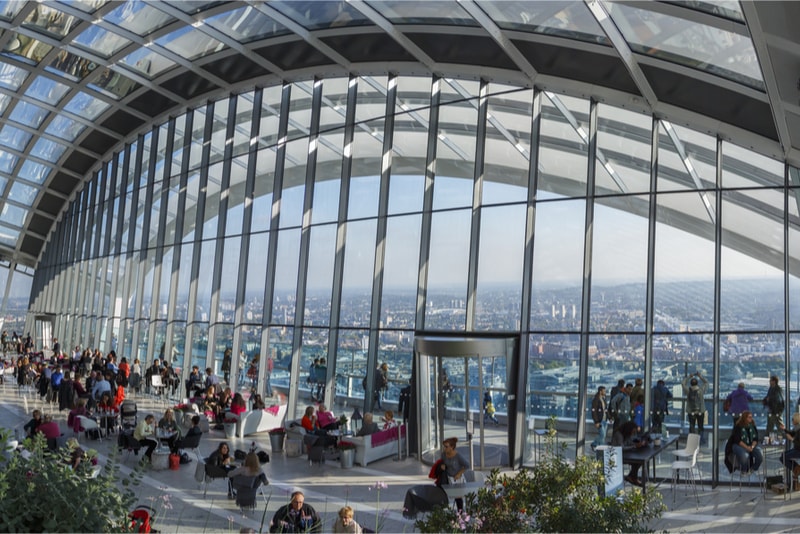 Sky Garden, with its glass dome, is a beautiful place to enjoy a 360° view of London. Don't forget to book your ticket for free in advance.
? On the top of the Walkie Talkie Tower – 20 Fenchurch St, London EC3M 8AF, UK
3. Discover the magical Harry Potter Studios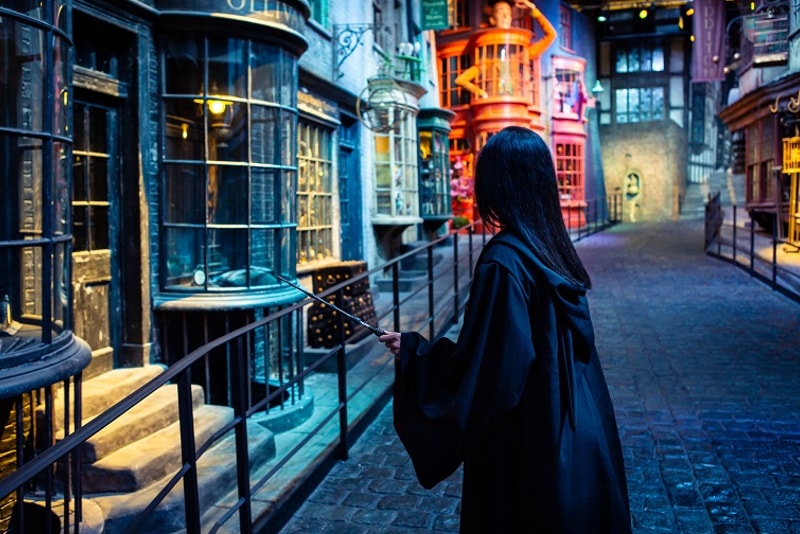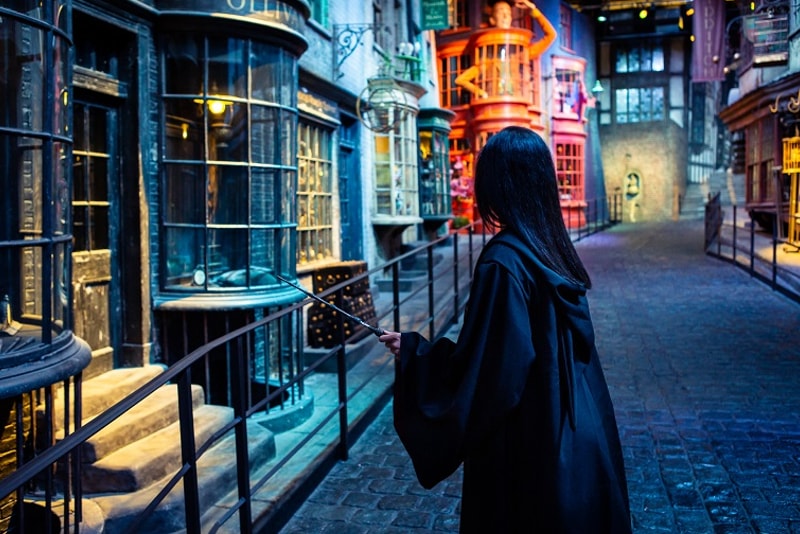 Explore the original film sets, special effects, authentic props and costumes from the legendary film series. The is the ideal place to visit for muggles and witches alike. Make sure to book your ticket ahead of time.
4. When breakfast is your favorite meal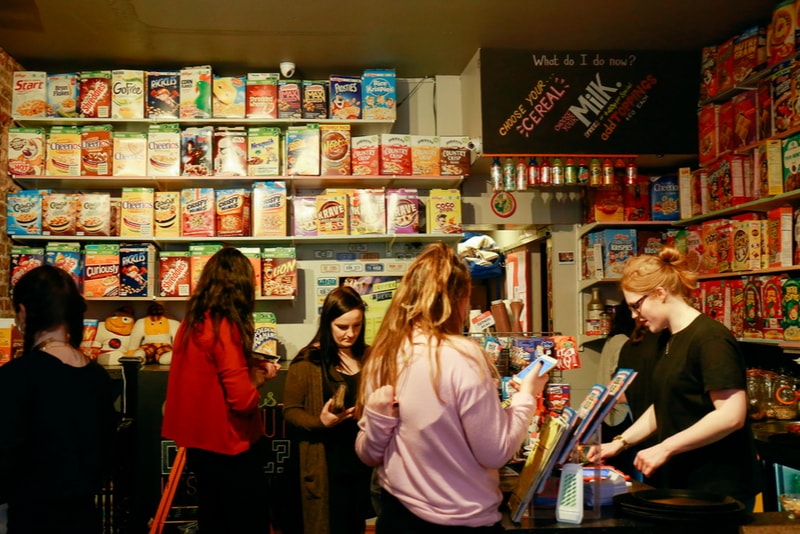 If you have already dreamed of leaving your bed to go to another bed, Cereal Killer Cafe could be your new HQ. Come and try one of the 120 types of cereals in one of their two addresses in London.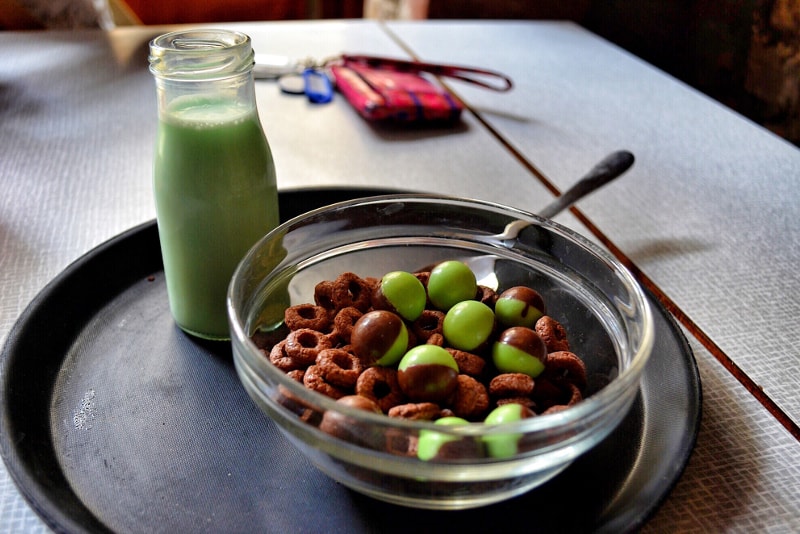 ?Brick Lane – 192a Brick Ln, London E1 6SB, UK
?Camden Market – Stables Market, Mezz 2, Chalk Farm Rd, Camden Town, London NW1 8AH, UK
5. Watch the best London Musicals & Theatre Shows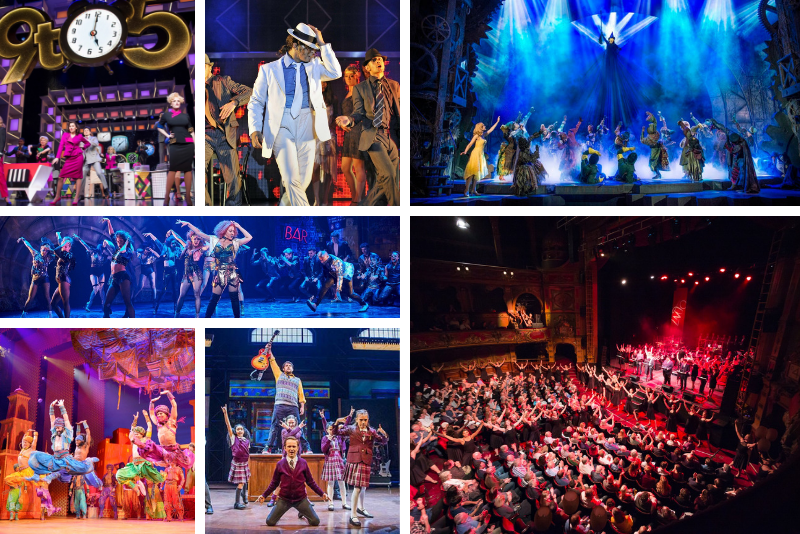 Head to West End and watch one of the latest London musicals. From award-winning scores to hilarious theatre musicals, pick your new favourite show and have an amazing evening!
6. See some of London's most iconic sights to the sound of James Bond theme music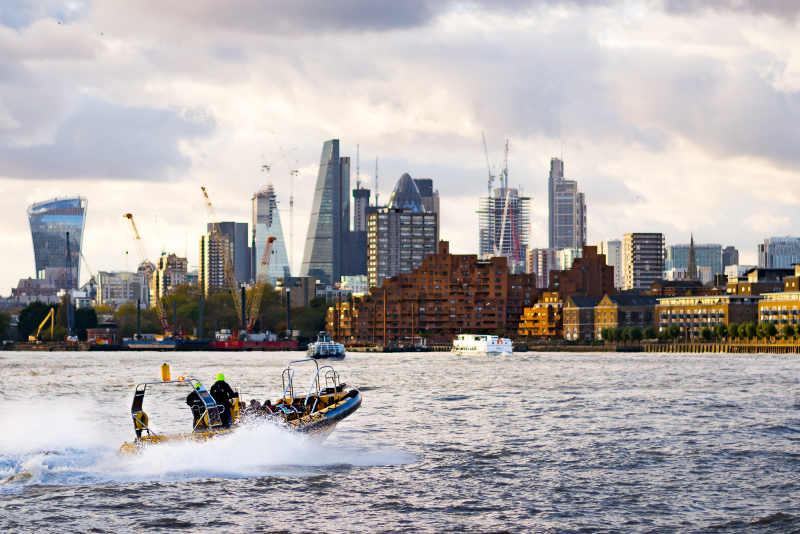 Board a speedboat from Embankment Pier and get your adrenaline pumping to the sound of the Bond theme tune. Blast through Wapping and Canary Wharf up to the O2 Arena and back. Experience London in a fun, unique and memorable way.
7. Play a game to discover London's wicked and wonderful secrets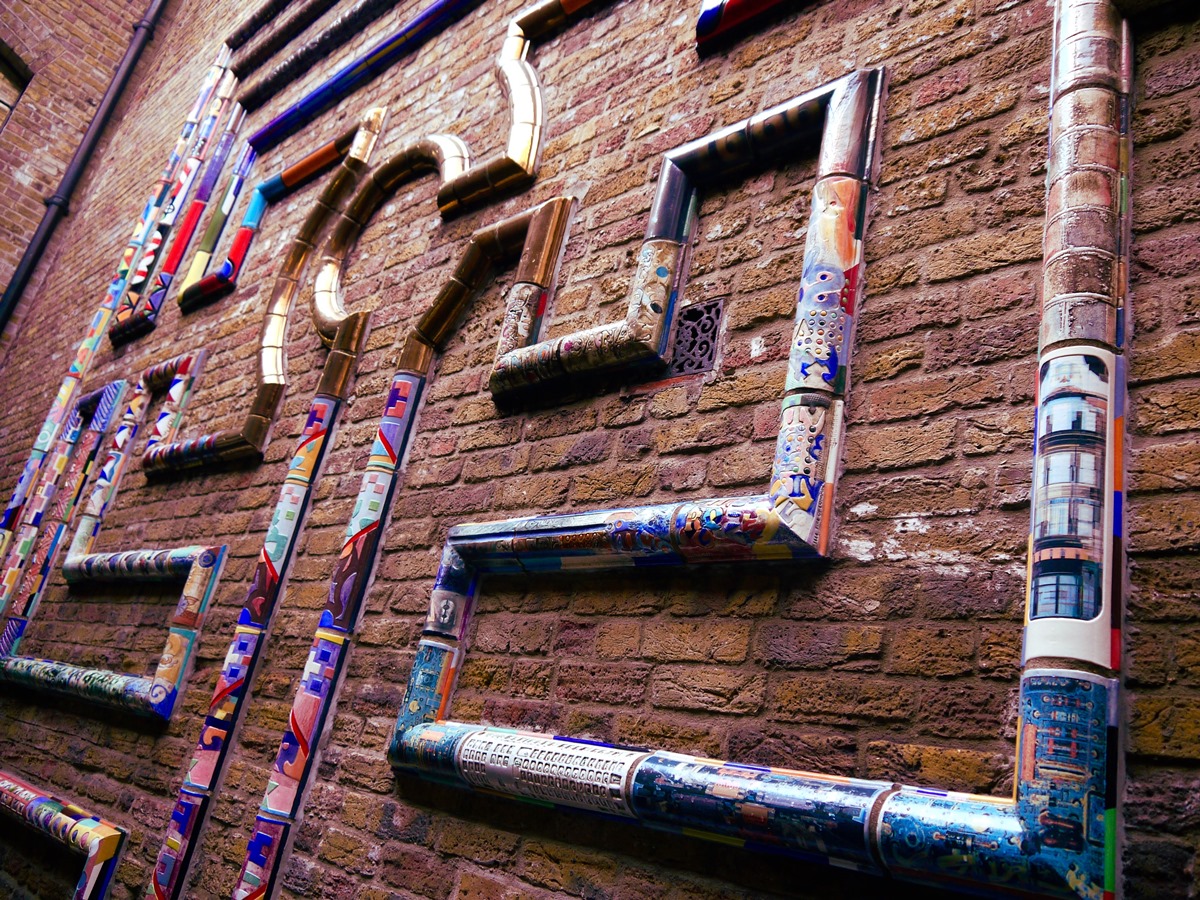 Go beneath the surface of London with a riddle game. Hidden gardens, ancient ruins, fantastic views, unusual architecture and quirky (street) art. Solve a trail of riddles and unlock London's best kept secrets + stories about history, art and culture.
Camden, Hackney, Shoreditch, Brixton, Peckham, Kings Cross, the Barbican or the Square Mile – these colourful neighbourhoods can be explored playfully with Secret City Trails!
8. Feel like a kid again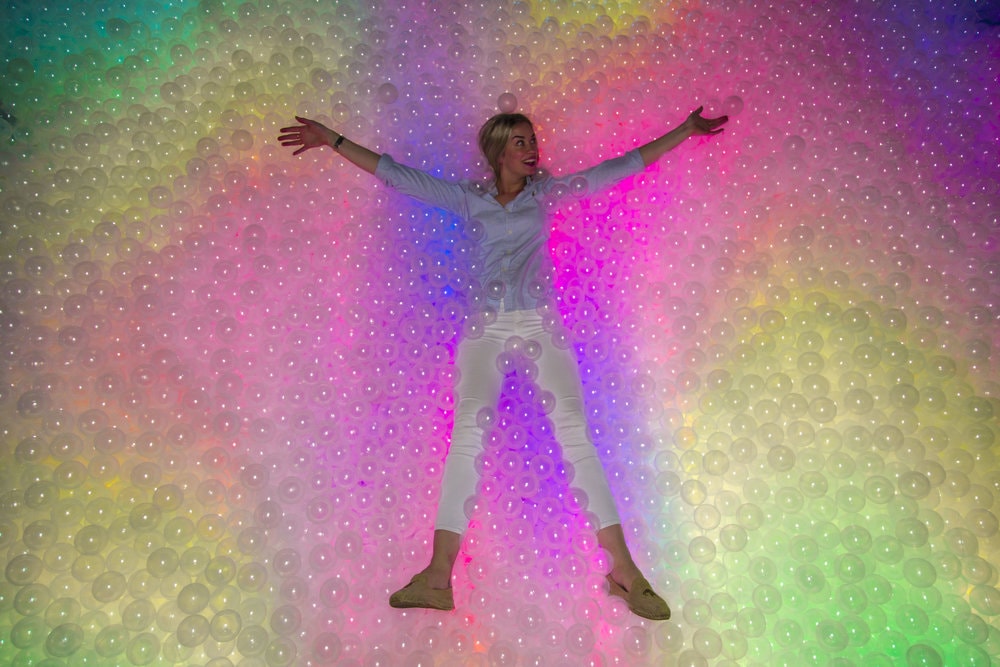 Ballie Ballerson, a ball pit cocktail bar, is the ultimate adult playground to get loose into one million balls. Enjoy while you are listening to deep house or disco music.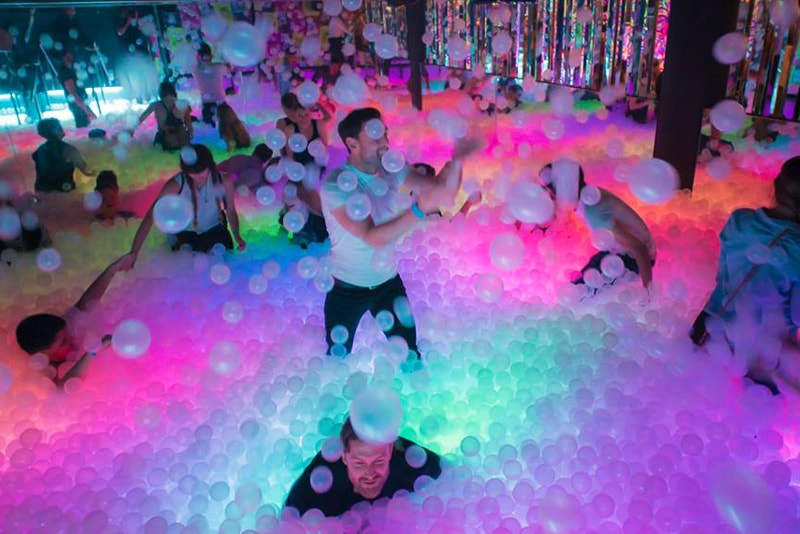 ?97-113 Curtain Rd, London EC2A 3BS, UK
9. Intense craving in Kentish Town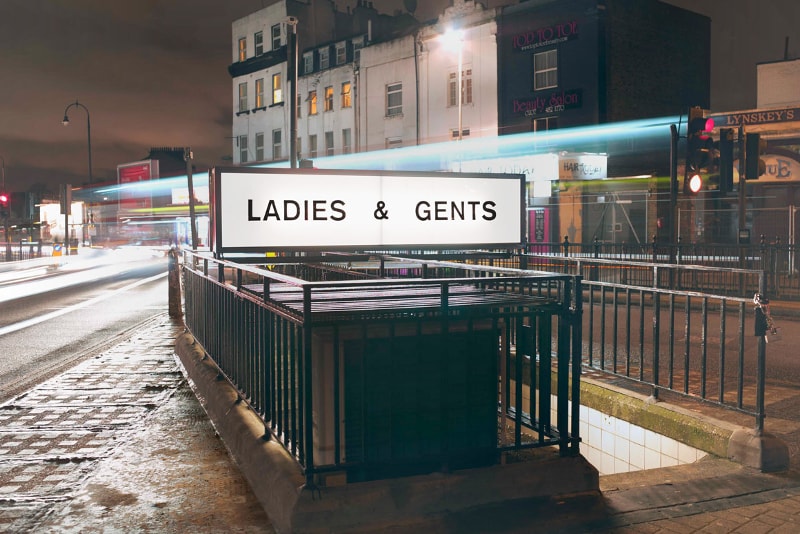 Another unusual experience well beyond the ordinary, in Ladies and Gentlemen enjoy a cocktail in old public lavatories.
?2 Highgate Rd, London NW5 1NR, UK
10. Enter Banksy world & discover underground street art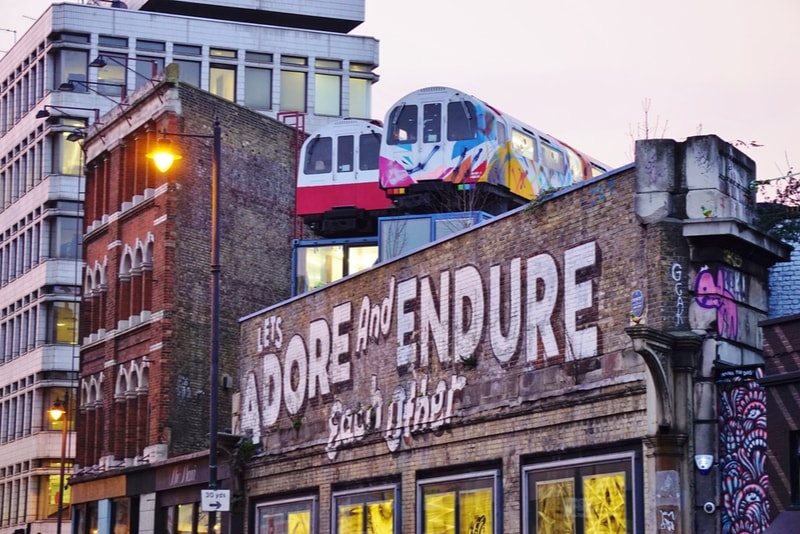 Shoreditch is the neighborhood of street-art lovers. There you could find some Banksy artwork.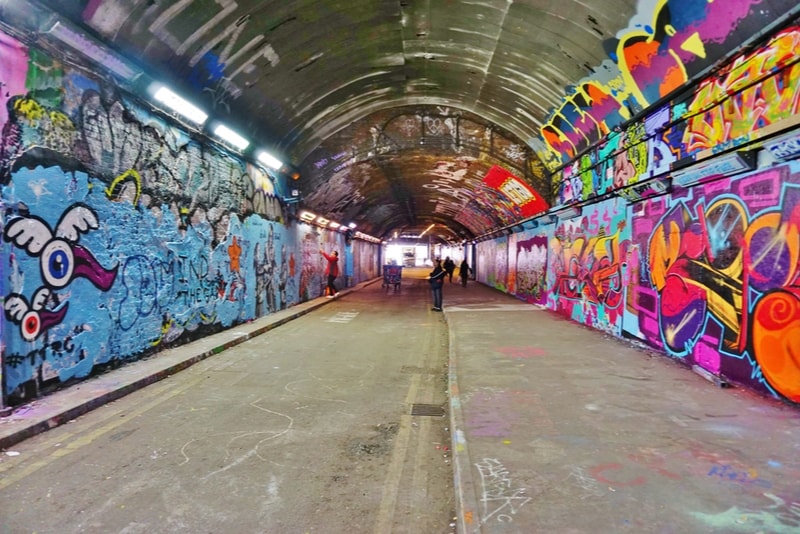 If you have the opportunity to find the entrance, Leake Street Tunnel should amaze you. This legal graffiti space is full of incredible artwork close to the Waterloo station.
Don't hesitate to try one of the several Street Art Tours showing you the district!
11. Join a Free Walking Tour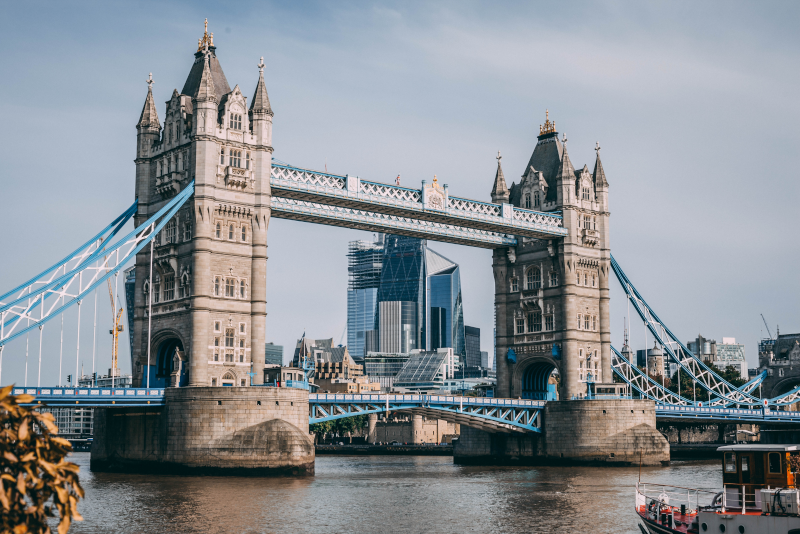 There is no better way to discover a new city than by joining a free walking tour. This kind of tour is becoming very popular and gives you the opportunity to visit most of the sights in London at the price of a beer!
12. Test your puzzle-solving abilities at London's best escape game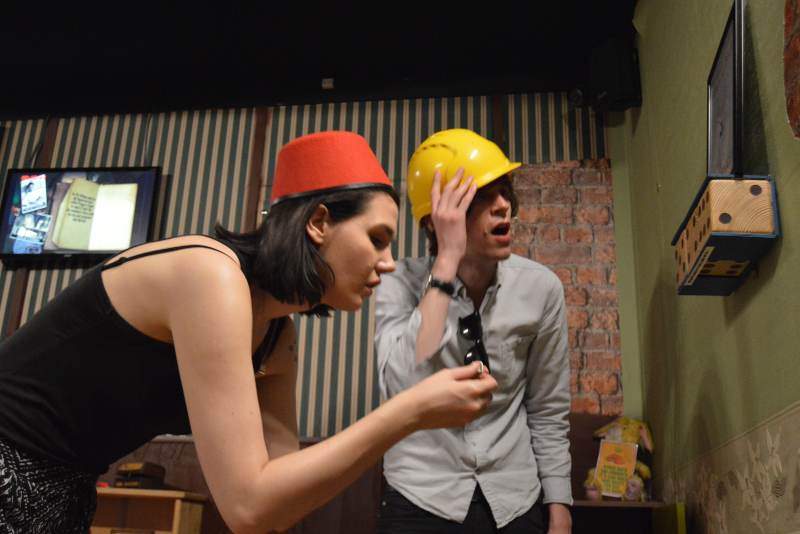 Locked up in a room with your friends, you've got 60 minutes to fight through a maze of mysteries. Find clues, solve puzzles, crack codes and find the key to the final exit door.

Clue Adventures are suitable for everyone, fun is guaranteed! Use promo code Tourscanner and save 10%.
13. Enjoy vintage shopping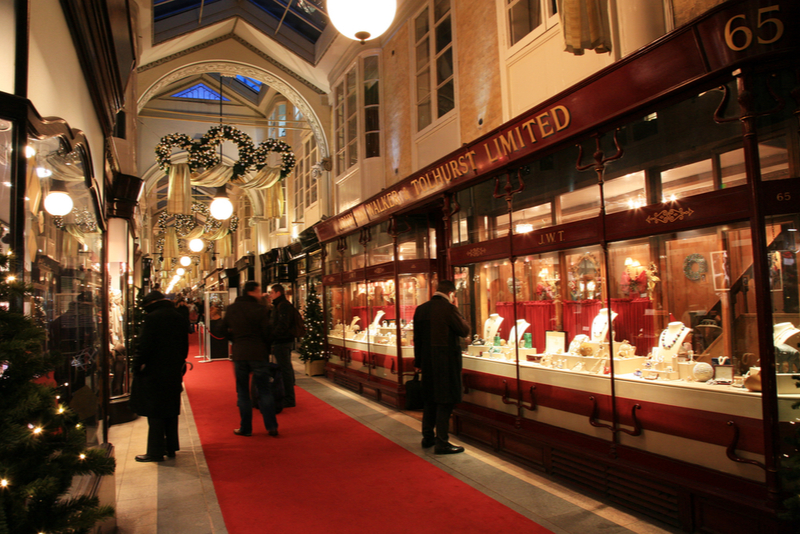 The origin of Burlington Arcade, the eldest English covered gallery, is quite surprising. It was made to stop passersby to throw their wastes in the garden of Lady Cavendish. In this architectural gem, you can find old shops such as a Rolex Vintage shop.
?51 Piccadilly, Mayfair, London W1J 0QJ, UK
14. Meditate in North West London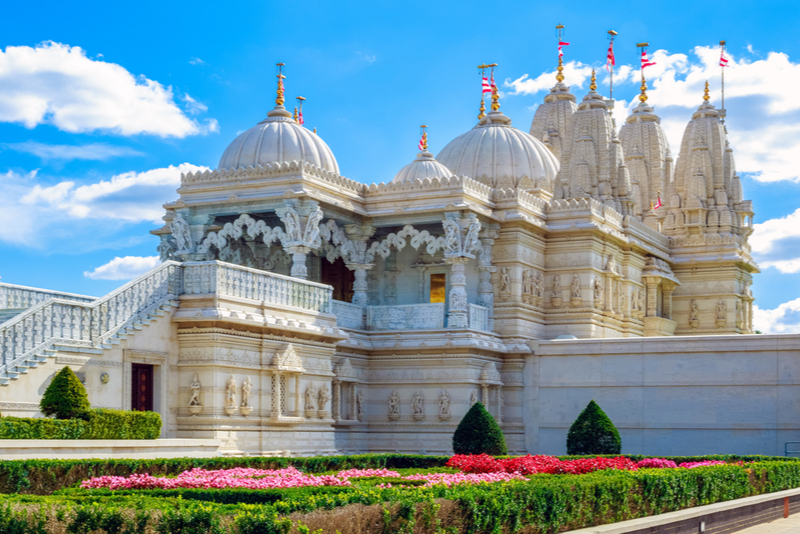 Shri Swaminarayan Mandir is the most significant marble temple outside of India. In the heart of London, you may take part in an Hindu traditional prayer ceremony.
?105-119 Brentfield Rd, London NW10 8LD, UK
15. Make it like James Bond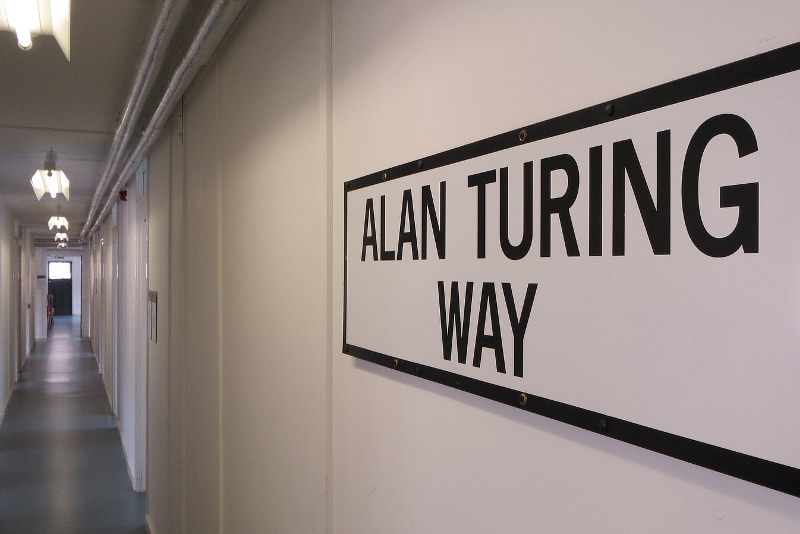 If one of your childhood dreams was to become a secret agent, your dream could become true at Bletchley Park. This old secret hideout used during the Second World War is only one hour from London, definitely, an unusual place to visit.
?The Mansion, Bletchley Park, Sherwood Dr, Bletchley, Milton Keynes MK3 6EB, UK
16. Immerse in your imagination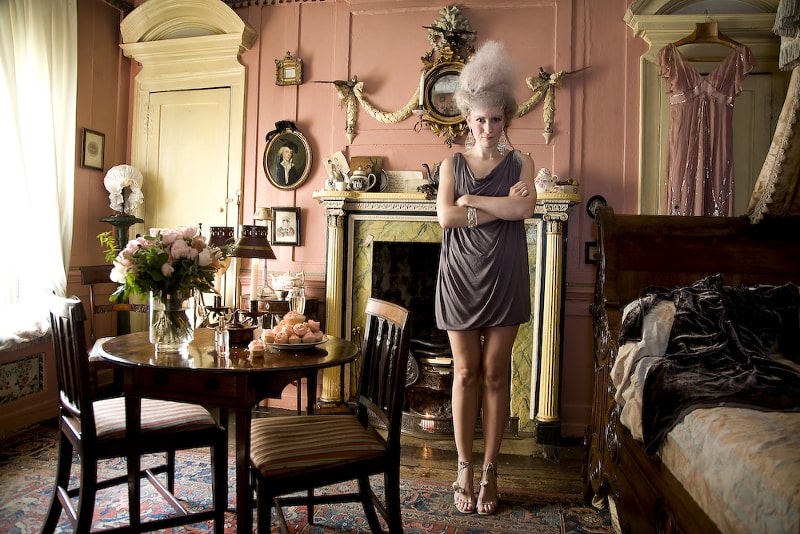 Experience an intimate portrait of the lives of a family of Huguenot silk-weavers from 1724 to the dawn of the 20th Century. As you follow their fortunes through the generations, the sights, smells and sounds of Dennis Severs' House take you into their lives.
?18 Folgate St, London E1 6BX, UK
17. Beigels everyday everynight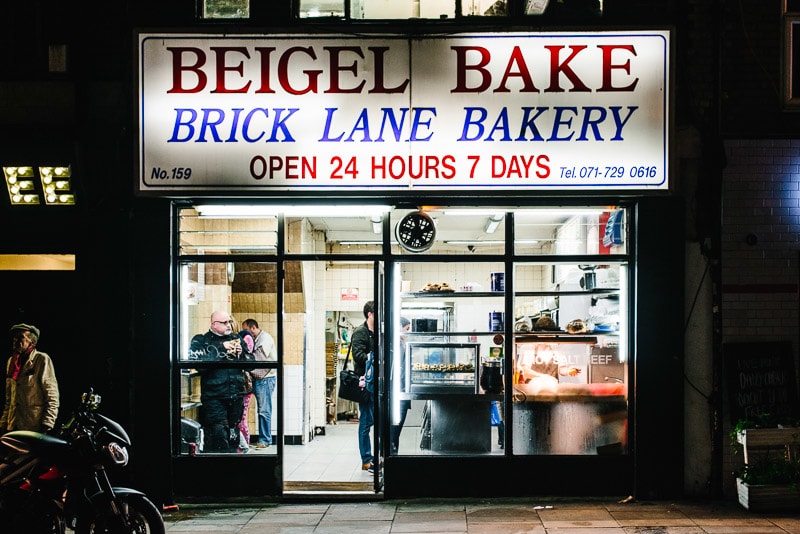 Beigel Bake is an institution, with traditional Jewish recipe, for Bagel's lovers. It is open every single day of the year, even on Christmas.
?159 Brick Ln, London E1 6SB, UK
18. Choose your next book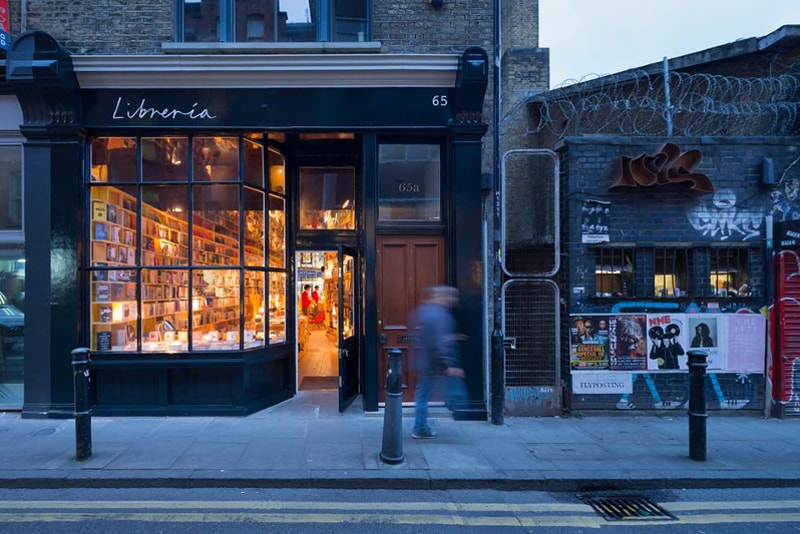 The Libreria bookstore located in Spitalfields is an enchanting space that takes small bookshop charm to new levels. The mission of Liberia is for their visitors to discover new books and ideas and encourage interdisciplinary thinking. The bookstore has a no-phones policy so there are no distractions.
?65 Hanbury St, London E1 5JP, UK
19. With or without milk?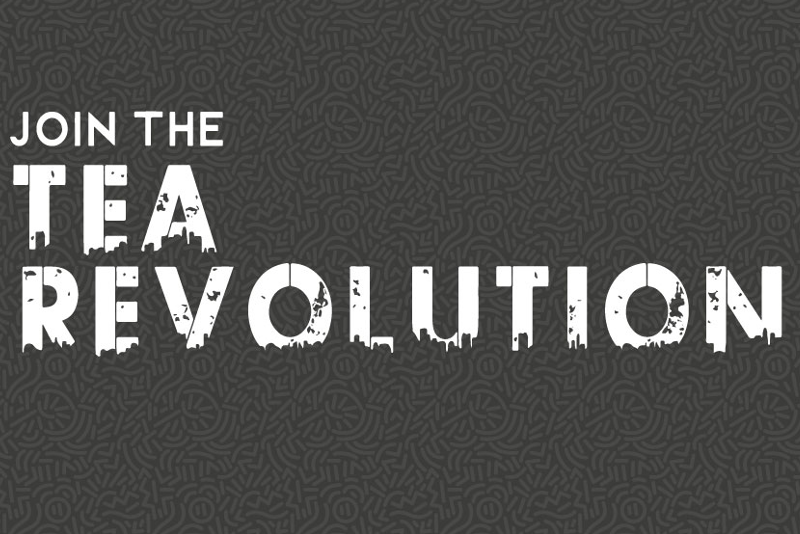 The Fes-Tea-Val takes part during the National Tea Day, but also the Queen's birthday. There will be a museum of Historic Tea War, a garden with yoga sessions and obviously shops
Hoping this list of 19 unusual things to do in London has surprised you. If you wish to see places outside London, such as seaside towns, castles and historic cities, make sure to check out our list of the best day trips from London.
Share it on Pinterest 🙂