Children love to mimic the adults around them and now there's a destination designed especially for them to do so. Purpose-built to enable youngsters to explore a myriad of professions, Kidzania develops important lifelong skills, such as cooking and budgeting, and is a brilliantly fun way to spend an afternoon.
While Kidzania tickets are aimed at 4 to 14-year-olds, toddlers and big kids alike will all appreciate this entertaining attraction.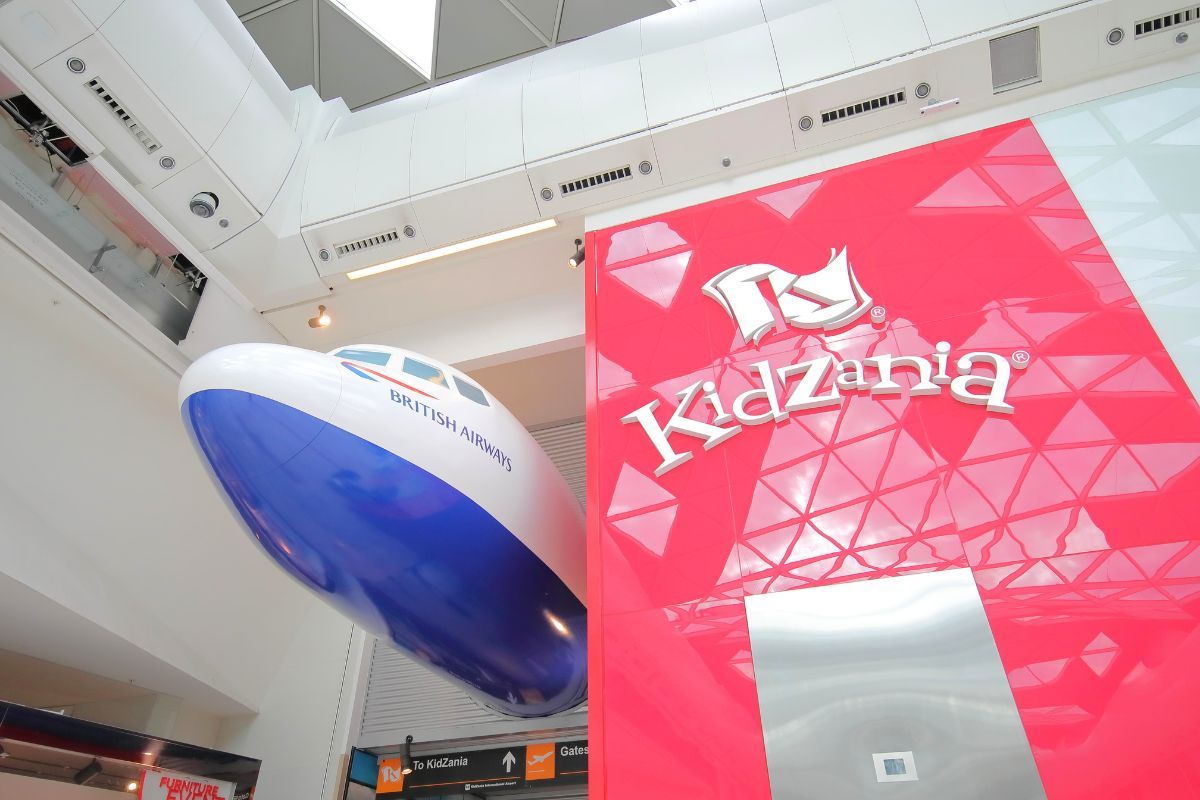 Here's all you need to know about Kidzania, one of the most exciting theme parks in London.
How much do Kidzania tickets cost?
Kidzania ticket prices vary for children between the ages of 4 and 14, depending on the day you visit. Generally, weekdays cost less while you'll pay more on weekends, school holidays and public holidays. The Kidzania entrance fee remains the same throughout the year for adults and children under 4.
Adults aged 15 and over: £19.50
Children aged 4-14: £35-£39.50
Children aged 1-3: £11.50
Children under 1: Free
Who is eligible for discounts?
While persons with disabilities pay the full rate on their Kidzania entrance fee, a carer can accompany them into the attraction for free.
What are the best Kidzania tours?
Kidzania tour
By purchasing Kidzania tickets, your little one will be able to explore more than 30 professions over the course of 4 hours. They'll enter a mini world, filled with aviation academies, fire stations and petrol garages where they can discover their own interests through play.
They'll learn about creating a positive impact in the world while they put out fires across the city, deliver parcels and create newspaper articles. This form of role play is designed to build your child's confidence and independence as they choose where to spend their kidZos, and participate in real-life activities in an age-appropriate way.
Should you book Kidzania tickets in advance?
While you can purchase your Kidzania tickets at the entrance of the site, it's advisable to book your passes online in advance. You'll be able to choose a date and timeslot that suits your itinerary, and you won't need to worry about being turned away from the premises if it's busy. Purchasing your Kidzania tickets online takes just a couple of minutes and by doing so, you'll secure the best rate.
What will you see inside Kidzania?
Kidzania is designed for children between the ages of 4 and 14, and is filled with a variety of role-play activities, designed to imitate the adult world. There are 36 different setups on site so that every child with have their interests piqued. On arrival, each kid will be provided with 50 kidZos, which they can decide how to spend. Each activity costs a certain amount and children can practice their budgeting skills as they choose the exercises that interest them the most.
There are numerous destinations to choose between within the miniature town of Kidzania, from pet wellbeing centers to libraries, science labs and radio stations. Gaming enthusiasts can drop into the Pokémon Creative Studio, while media lovers can improve their talents at the acting academy before heading to the TV studio.
Those with the desire to help others can gain insight into life as a firefighter or perform their own operations at the hospital. Alternatively, if your child is shaping up to be a culinary mastermind, they may choose to become a chef or baker.
How to get to Kidzania?
Kidzania is located on the first floor of Westfields Shopping Center in Shepherd's Bush, West London. The easiest way to access the venue is by underground train, via the Central or Hammersmith and City Line. If using the Central Line, you can depart at either Shepherd's Bush or White City, each of which is a short walk from the center, or alternatively, users of the Hammersmith and City Line can exit at Wood Lane.
The destination is also served by a number of buses, including Lines  31, 49, 207, 237, 260 and 607.
When is the best time to visit Kidzania?
The best days to visit Kidzland is during weekdays, especially outside of school holidays, when there are smaller crowds and shorter queues. Especially if you arrive early in the morning when the park opens you'll be able to beat the crowds. Keep an eye on the KidZania website for special events and promotions.
Which other theme parks can be visited in London?
Travel tips
Book tickets in advance to secure your preferred time slot and potentially save money.
Wear comfortable clothing and shoes suitable for active play and movement. KidZania involves interactive experiences, so dressing in layers and wearing comfortable shoes is essential.
KidZania offers various activities and experiences that may require additional payment. Plan your budget in advance and consider which activities are most important for your child to participate in.
KidZania is designed to promote children's independence and decision-making. Let your child explore and participate in activities on their own, allowing them to gain confidence and have a fulfilling experience.