London is teeming with attractions that are designed to keep you entertained and provide fun memories to look back on fondly.
From watching penguins plunge into icy pools at the Sea Life Aquarium to hanging on for dear life as you loop the loop on one of the country's highest coasters, theme parks in London really do have it all. There are plenty of sites to choose from for all age ranges, whether your party is filled with excitable toddlers or big kids at heart.
Sea Life Aquarium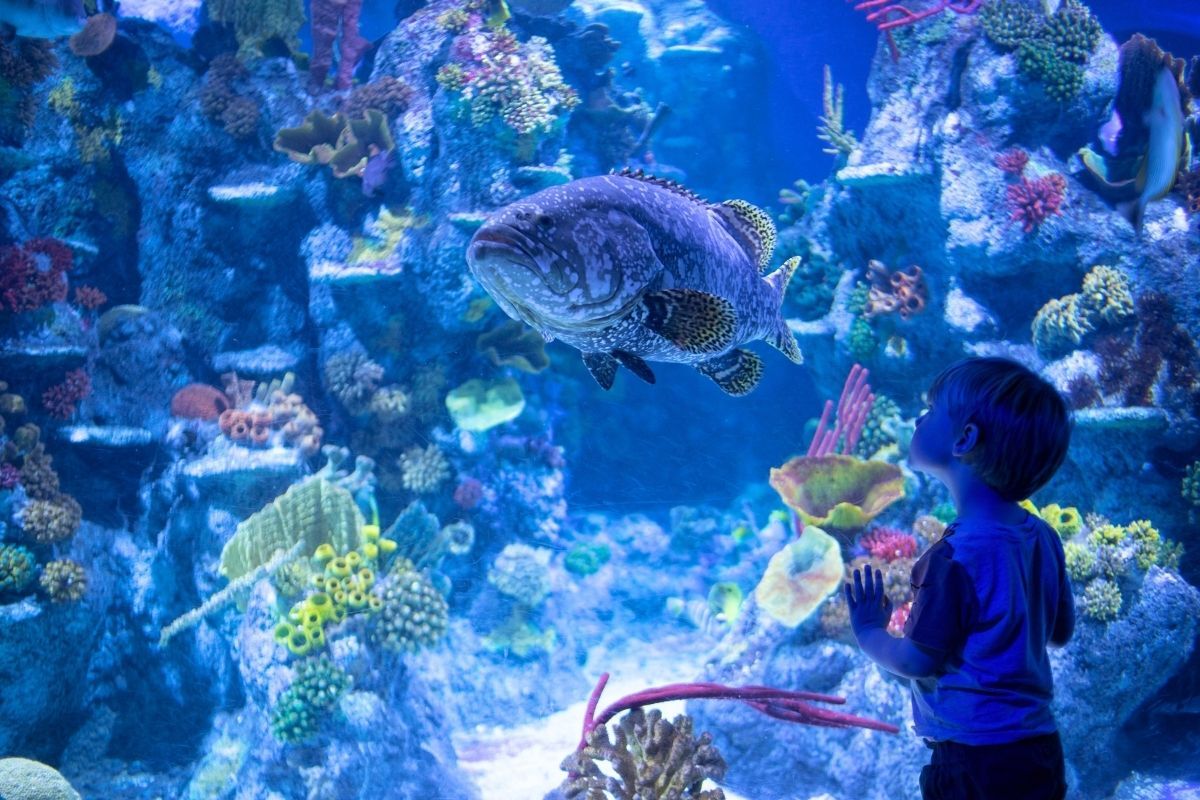 Located along the picturesque south bank of the River Thames, the Sea Life Aquarium is filled with a myriad of spectacular underwater creatures, providing an exciting experience in the city for all the family. There are 14 themed areas and over 500 species to discover, from harmless sand tiger sharks to colonies of Gentoo penguins, and graceful rays.
London Zoo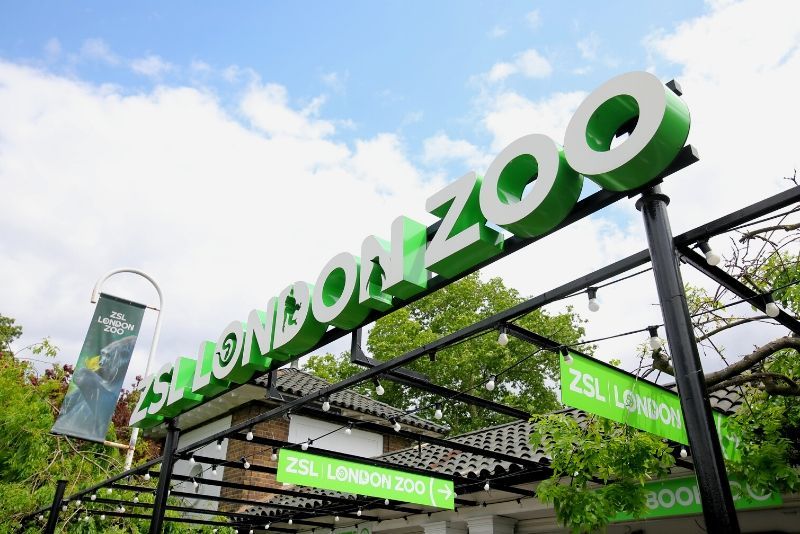 Established in 1828, London Zoo is the oldest scientific zoo in the world and is situated in the heart of Regent's Park. Today, it houses over 16,000 animals from approximately 750 different species.
Alongside familiar faces, such as giraffes and lions, visitors can also discover a myriad of more exotic creatures, including tamanduas, which are part of the anteater family, as well as red-crested turacos, and pygmy hippos.
Shrek's Adventure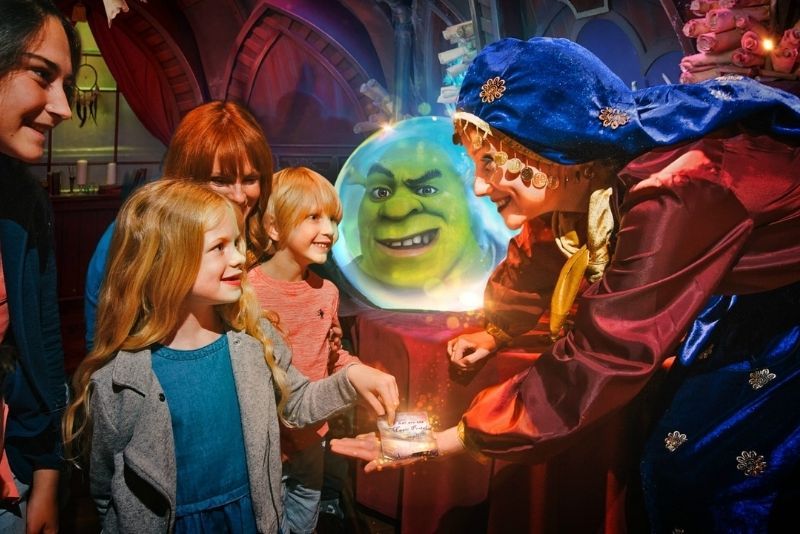 Right next door to the Sea Life Aquarium, you'll step into a land of muddy swamps, menacing fairytale beings and gingerbread men at Shrek's Adventure. An immersive walk-through attraction, the Dreamworks-inspired venue features a combination of spectacular animation, live shows and 4D rides.
Board the magic bus and sing yourself to Far, Far Away, search the swamp for your favorite ogre, and work your way through a tricky mirror maze to complete your quest.
Paultons Park Home of Peppa Pig World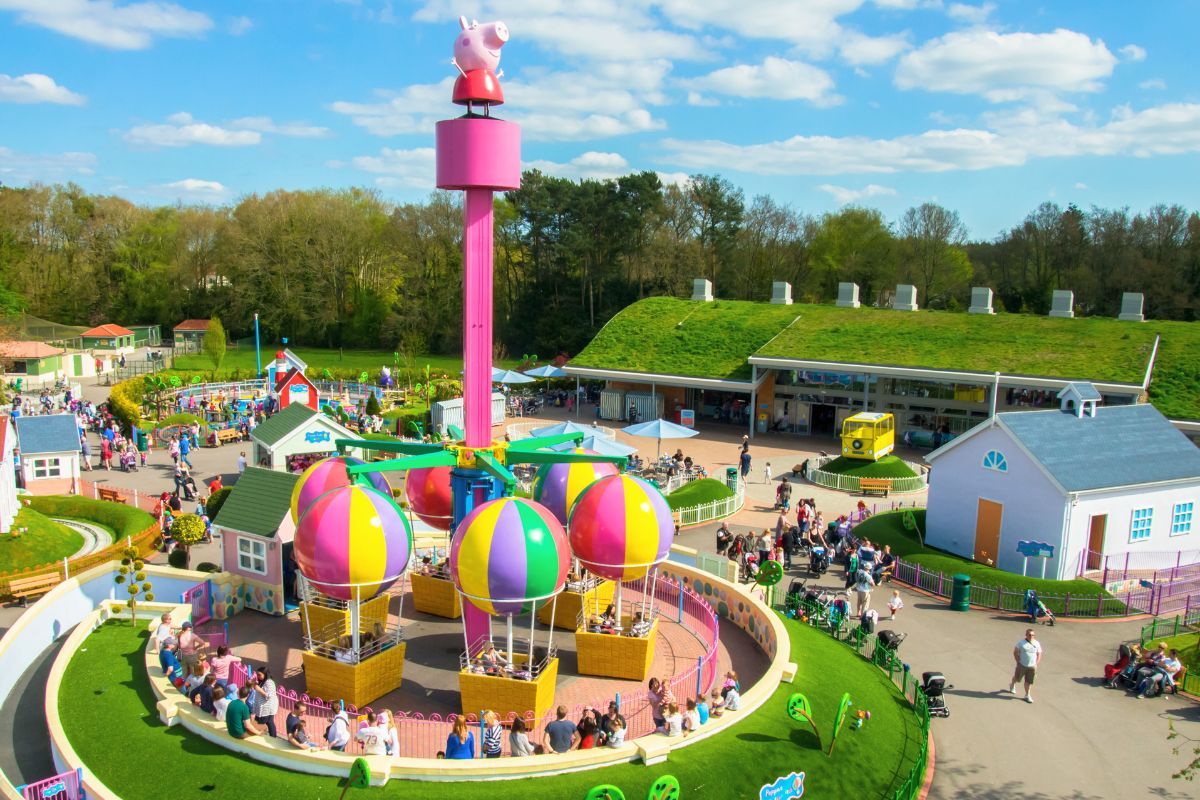 Rated the number one family theme park in the UK and situated on the edge of the New Forest National Park, Paultons Park Home of Peppa Pig World is a firm favorite among cartoon-loving youngsters.
Themed around the international phenomenon of Peppa Pig and her family, the attraction is an ideal place to let toddlers roam free with a variety of rides aimed at little ones. Children can also meet Peppa and friends, which is guaranteed to be a highlight of their day.
Kidzania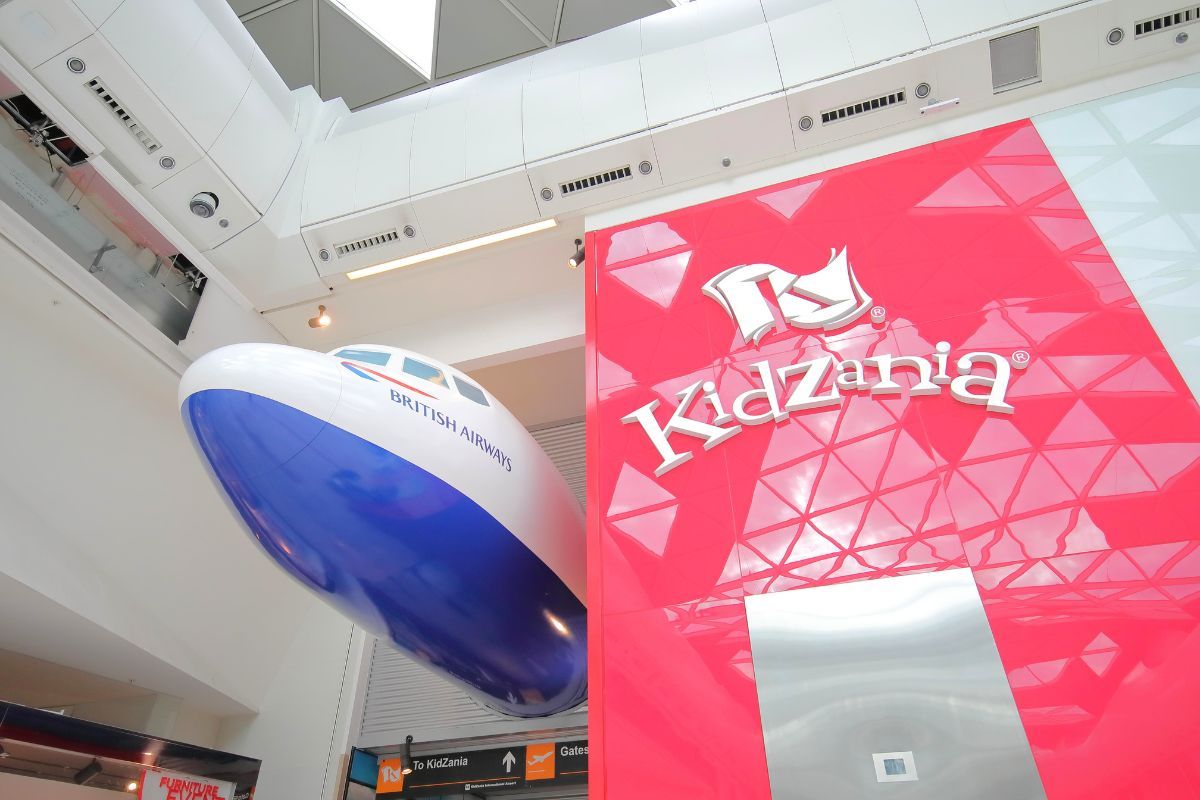 The home of role play, Kidzania lets your child's imagination run wild as they race around a plethora of setups that are related to real-life careers, such as aviation academies. They can dress up as a pilot and head to the cockpit ready for their first flight or don a helmet and hose, and put out fires across the city.
This realistic venue allows youngsters to step into the adult world and helps them to build both confidence, and independence as they learn about creating a positive impact in the world through play.
Legoland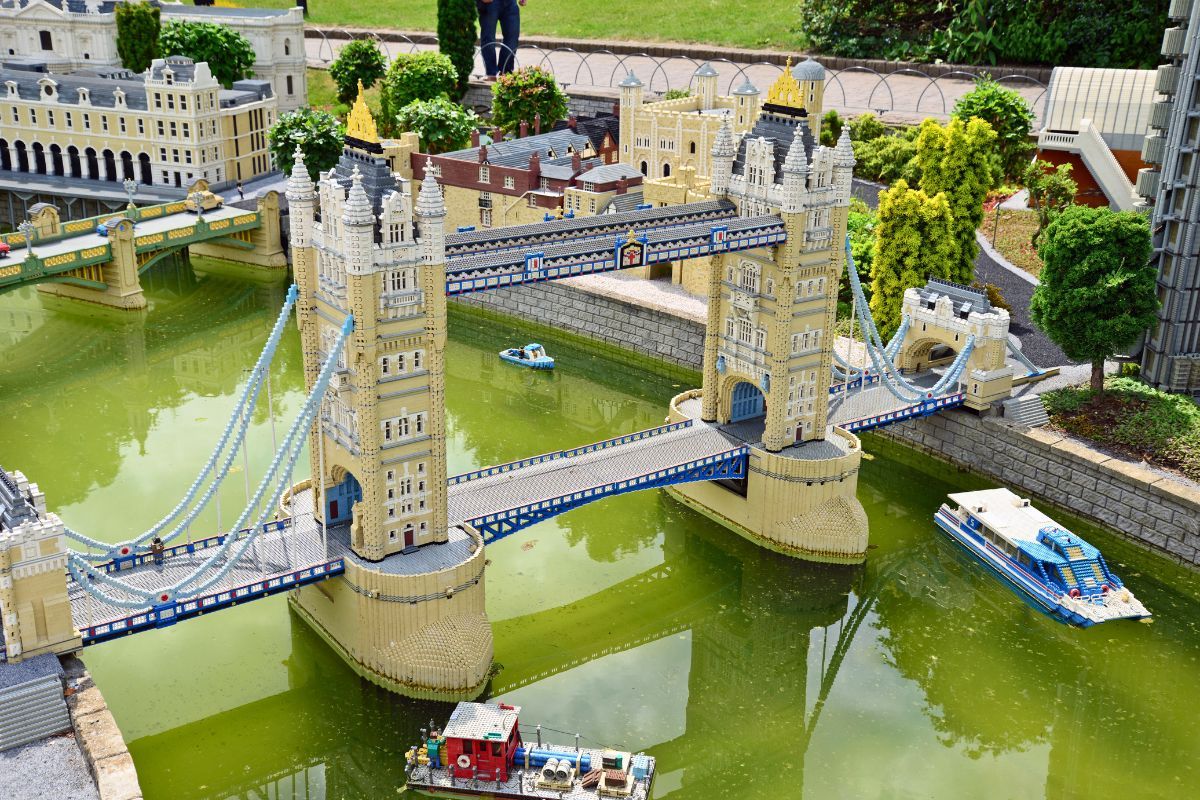 Formed of over 80 million Lego bricks and featuring 55 thrilling rides, Legoland is just a stone's throw from central London, in regal Windsor. Whether your kids want to learn to drive their own car or splash through a water wonderland, they're bound to find something to pique their interests.
Those who are more daring can buckle up and go on a spine-tingling adventure soaring through the sky on the back of a dragon.
Chessington World of Adventures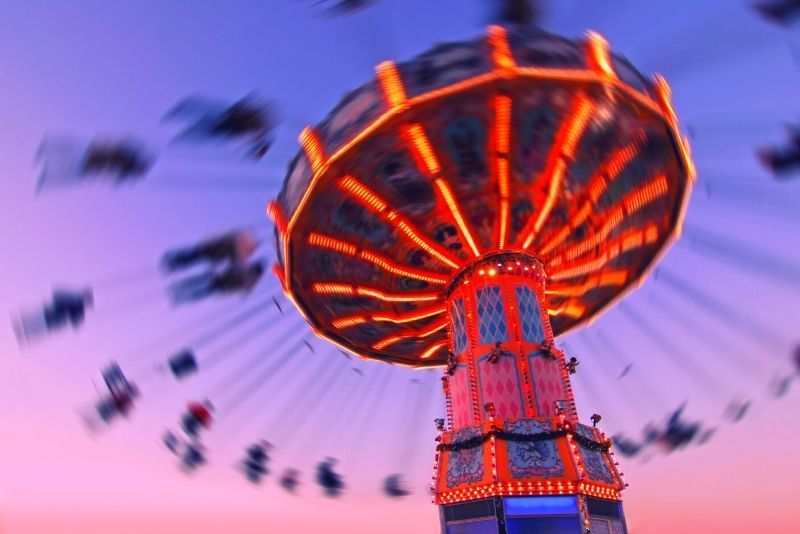 If you're seeking a day out in London that will excite the whole family, look no further than Chessington World of Adventures, less than an hour southwest of the inner city. Animal lovers can explore the on-site zoo and aquarium, home to over 1,000 creatures.
Movie fanatics can follow in the footsteps of Dr. Smolder Bravestone and Ruby Roundhouse as they work their way through the World of Jumanji, acting fast to avoid stampedes of ostriches, and venomous snakes. If traditional rides are what you're seeking you won't be disappointed with a fantastic range of soaking log flumes, dizzyingly high rollercoasters and spinning carousels.
ArcelorMittal Orbit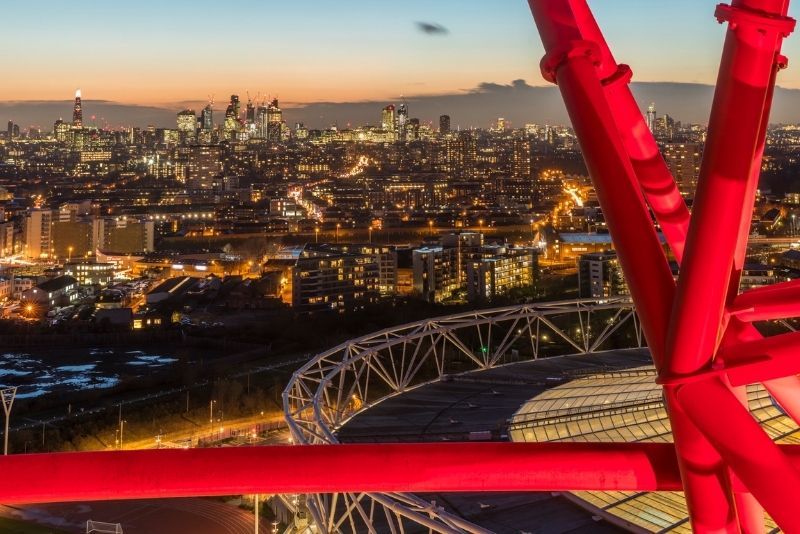 Designed by Sir Anish Kapoor and Cecil Balmond for London's 2012 Olympics, the ArcelorMittal Orbit is a unique artistic sculpture in the center of Queen Elizabeth Olympic Park in Stratford. The construct measures over 110 meters and features an observation tower from which you can gain panoramic views of the city, including Big Ben, and St. Paul's Cathedral.
Once you've explored London from above, you can simply descend back to the ground via a staircase. A much more exciting way to travel back to Earth, however, is the tunnel slide, which has been named the world's longest at almost 180 meters.
Thorpe Park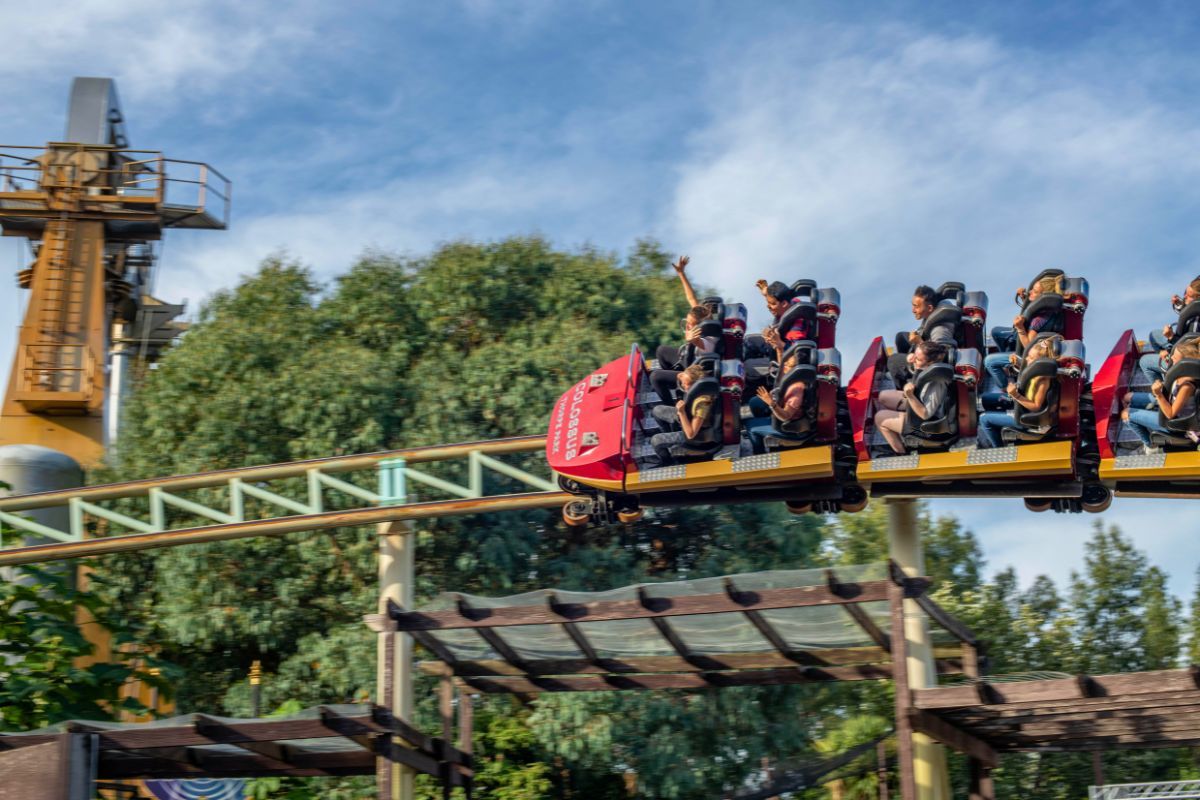 Another option for daredevils is Thorpe Park, located in Chertsey, a few miles west of Greater London. This theme park features the fastest rollercoaster in the UK, transporting you above the site at soaring speeds of 129 kilometers per hour. You can expect to experience 100-degree drops, corkscrews, loops and spins in Thorpe Park as you hop between Stealth, Colossus, SAW, and Vortex.
Harry Potter Studio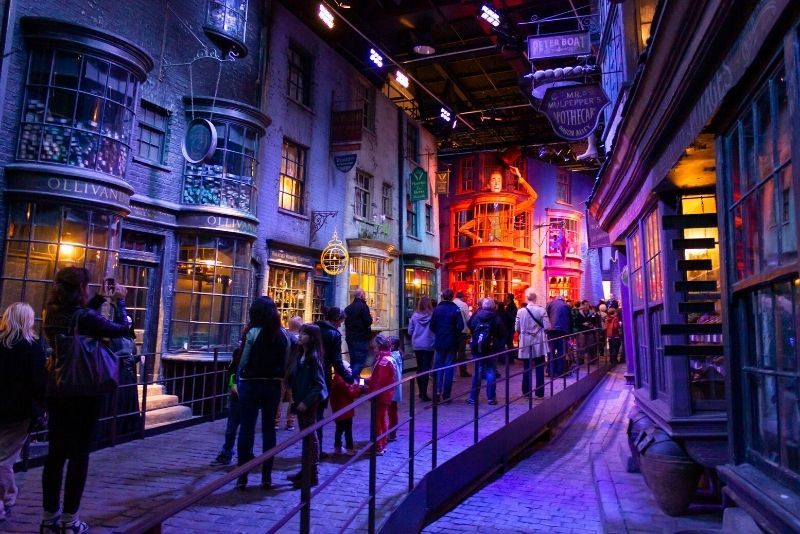 Arguably one of the most famed attractions in London, the Harry Potter Warner Bros. Studio is a delight for fans of the series. Located at the actual production studios where the Harry Potter films were made, you can walk along Diagon Alley, make a stop at the Great Hall or dare to enter the Forbidden Forest.
Admire the detailed sets, props and costumes and immerse yourself in the magical world. These studio tours provide a fascinating insight into how the Harry Potter universe was brought to life, all while making you feel like a witch or wizard yourself!