If you are craving a unique London view and an incredible experience all in one place, ascending over the roof at the Up at the O2 is the adrenaline-packed activity for you.
Don professional gear and go climbing during the day for a bird's-eye view of famous London landmarks, or climb at night to see the city in a romantic light.
Book your Up at The O2 climb tickets to experience a world-famous adventure and see the cosmopolitan city from above.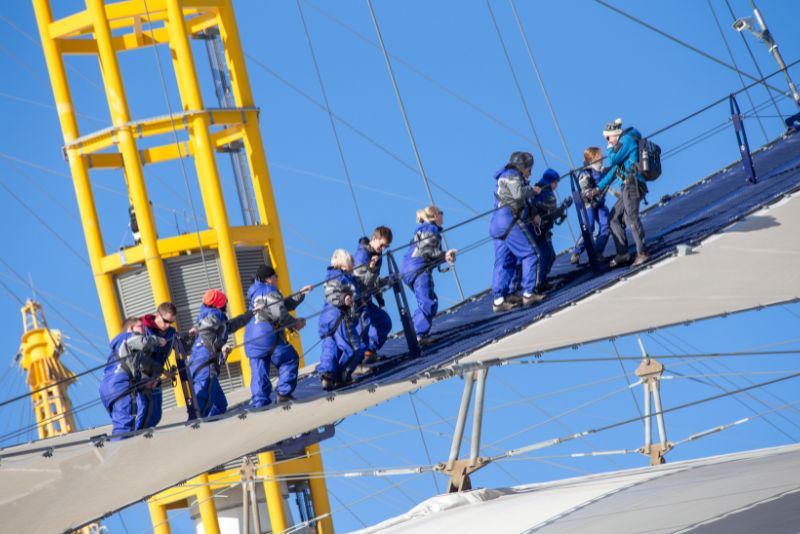 Here's all you need to know about Up at The O2 climb tours, one of the most exciting attractions in London.
How much do Up at The O2 climb tickets cost?
The cost of an Up at The O2 climb tickets is the same for adults and children aged 8 to 17.
Daytime climb: £35
Sunset climb: £40
Twilight climb: £38
There are extra options for those who would like a glass of champagne while up on the roof among other add-ons for a fee. For a celebration climb complete with champagne, you will pay an average of £45.
You cannot weigh more than 130 kilograms, be pregnant or be an unaccompanied child.
Who is eligible for discounts?
There are some discounts available for school trips or paired with a London Sightseeing Pass.
Are there any combo tickets?
Splurge on a combo tour, allowing you to see more than one of London's top-notch attractions in one day.
Up at The O2 climb plus Emirates Cable Car and London tour: One best-selling option is to complete the Up at The O2 climb, take the Emirates Cable Car and follow a 3-hour walking tour of historical landmarks for about £120.
Should you book it in advance?
It is essential that you book your Up at The O2 climb tickets in advance wherever possible.
Not only will you help avoid disappointment if tickets sell out, but you can choose what time of the day suits you best.
What will you see?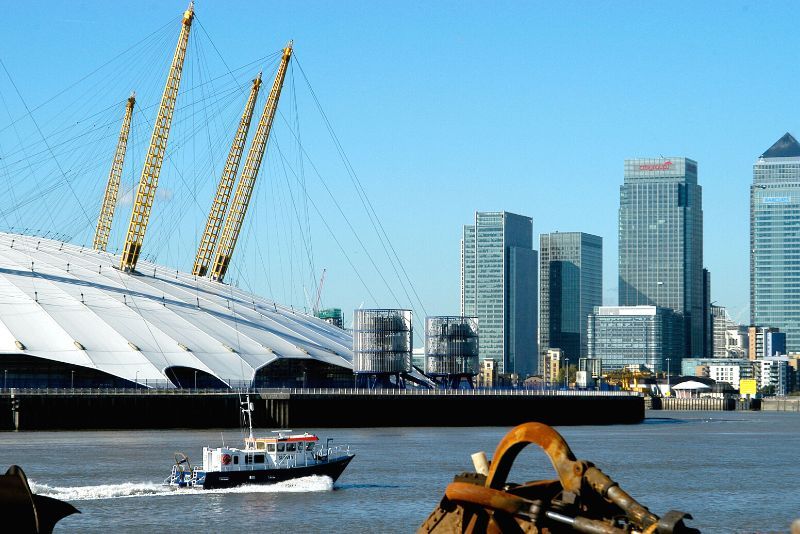 Up at The O2 climb is known for its large tent-like roof. As you climb over, you'll be greeted with a panoramic view of the City of London.
From here, you can see for miles, viewing iconic landmarks like the Shard, Houses of Parliament and Big Ben.
How to get to it?
Located in Greenwich, the nearest metro station to the O2 is the North Greenwich station on the Jubilee line. Check the "Transport for London" website for information on how to get to the O2 by bus, metro or overground train.
What are the opening times?
The O2 Climb is open from 10 AM to 10 PM daily.
When is the best time for Up at The O2 climb?
The best time to snag Up at The O2 climb is all up to you. If you want to see as much of London as possible, then book the daytime climb, particularly in the morning.
For bright lights and vivid colors, go for a twilight climb or sunset experience.
Climbs continue in all seasons unless the weather poses a threat to safety.
Which other attractions can be visited in London?
Travel tips
Don't forget to wear or bring socks, as you will be wearing special climbing shoes and socks are required.
You will be in a climbing harness, so wear long pants to keep yourself protected from wind and elements.
Arrive at least 15 minutes before your scheduled Up at The O2 climb tickets. You will not be allowed to climb if you are late, and you will not be refunded.