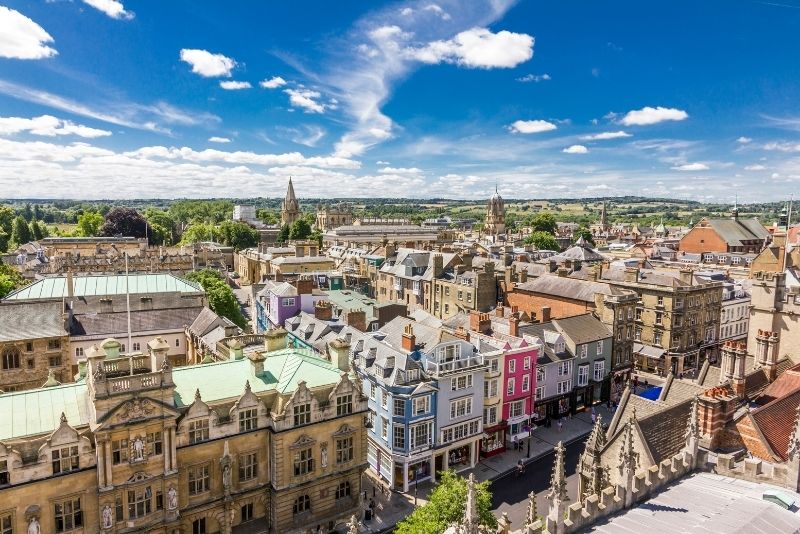 Oxford is a town just 90 kilometers northwest of London that was founded in the eighth century and is home to the oldest English-speaking university.
With its long-spanning history, the architecture in Oxford ranges from ancient Anglo-Saxon constructions to contemporary British design. You'll be able to get to the prehistoric Stonehenge, a 12th-century castle and a modern state-of-the-art escape room all from the city center.
If TV shows are your thing, you'll be able to see where parts of "Downton Abbey" were shot. If books are more your style, you can visit key sites from C.S. Lewis' "Alice in Wonderland" books. History buffs can also get their fix, being able to visit the birthplaces of William Shakespeare and Winston Churchill, as well as the oldest coffee shop in England. There's something for everyone on the list of things to do in Oxford.
1 – Tour through Oxford Castle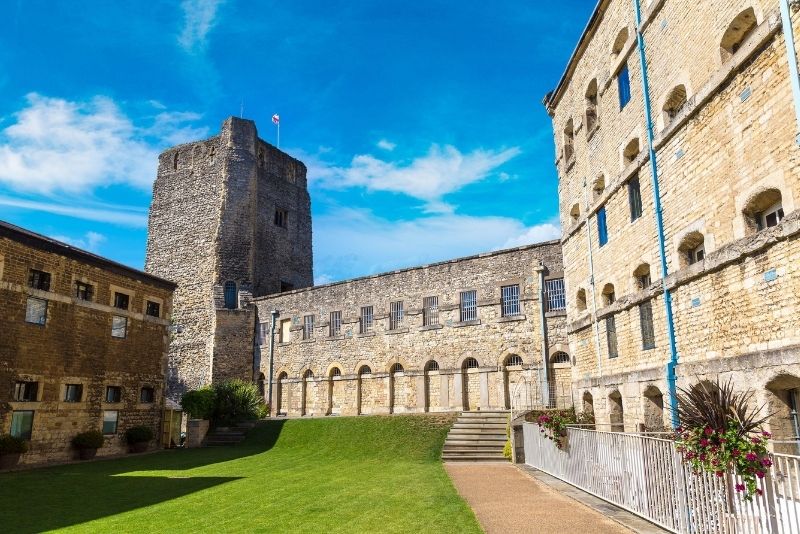 Located on the western end of central Oxford, this 1,000-year-old medieval castle that sits is partially in ruins, but you can still see the 12th-century moat and drawbridge if you pay it a visit.
A walking tour will take you past the castle then drives you over to some surrounding castles and landmarks, including the birthplace of William Shakespeare!
visit the Oxford University
2 – Explore the Museum of Natural History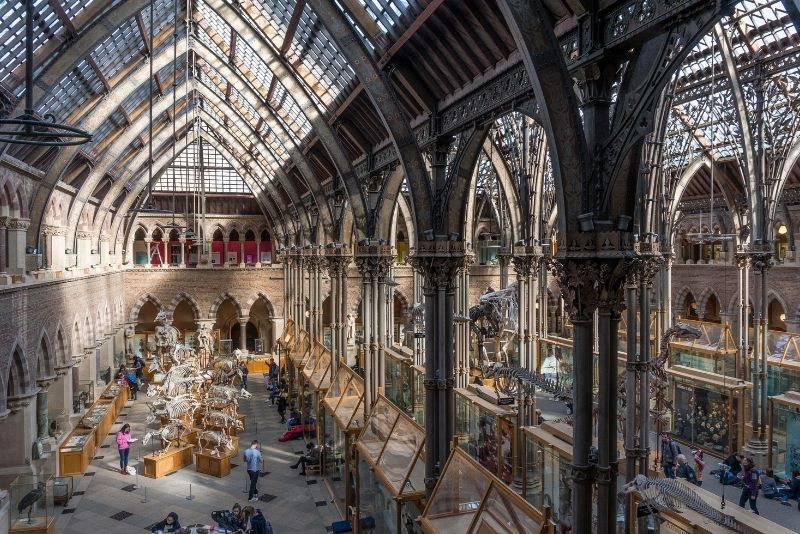 The Museum of Natural History was founded in 1860 as a place to showcase all the scientific study conducted at Oxford University.
Among the 7 million objects at the museum, you can find the first scientifically described dinosaur and the last substantial remains of the now-extinct Dodo. Best of all, admission to the museum is free!
3 – Swing by Christ Church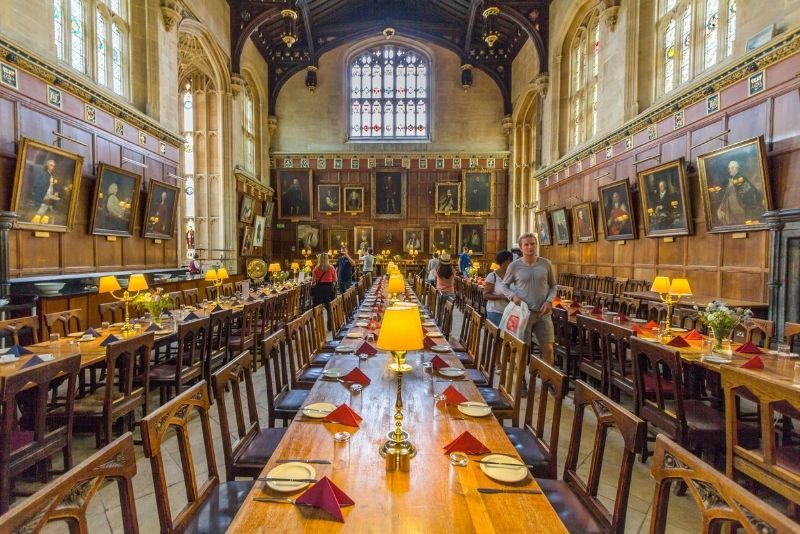 A college and a cathedral within Oxford University, Christ Church is nestled between the busyness of Oxford and the serenity of Christ Church Meadow.
At the Oxford Cathedral, you can listen to the world-famous choir and see an expansive art gallery showing many historic paintings and drawings.
4 – Stroll through the Oxford Botanic Garden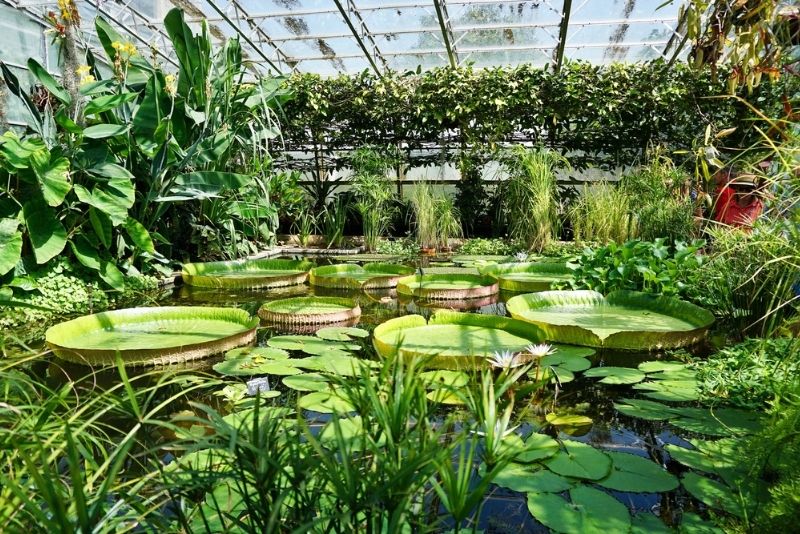 The Oxford Botanic Garden is over 400 years old, the oldest botanic garden in the entire United Kingdom, and houses over 5,000 different plant species. It also hosts many cultural events, including poetry readings and orchestral performances, making this an exciting stop for nature or art lovers.
5 – Pick up a book at the Bodleian Library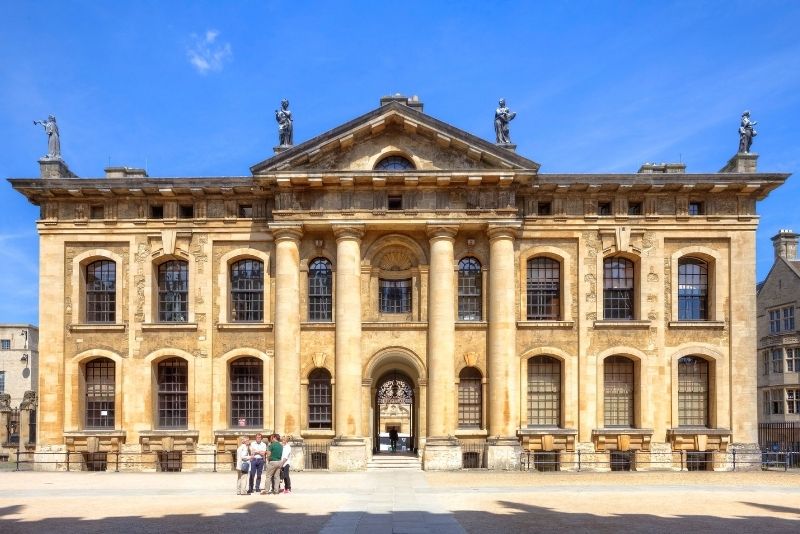 One the oldest libraries in all of Europe and the second biggest in the Uk, Bodleian Library has over 13 million printed items, so you're sure to find something of interest if you stop by.
There's also the neighboring Radcliffe Camera that's worth checking out, which is another library built in 1737 in a neoclassical style.
6 – Head to the Ashmolean Museum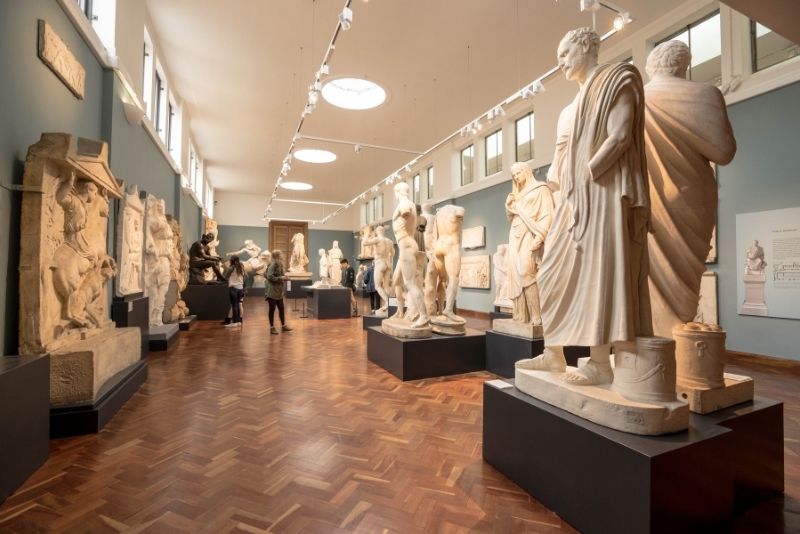 Founded in 1683, Oxford University's Ashmolean Museum aims to present the story of the human race over thousands of years. If you haven't seen Egyptian mummies yet, this is the place to go. It's also has collections of contemporary art from different parts of the world for you to discover.
7 – Visit the Pitt Rivers Museum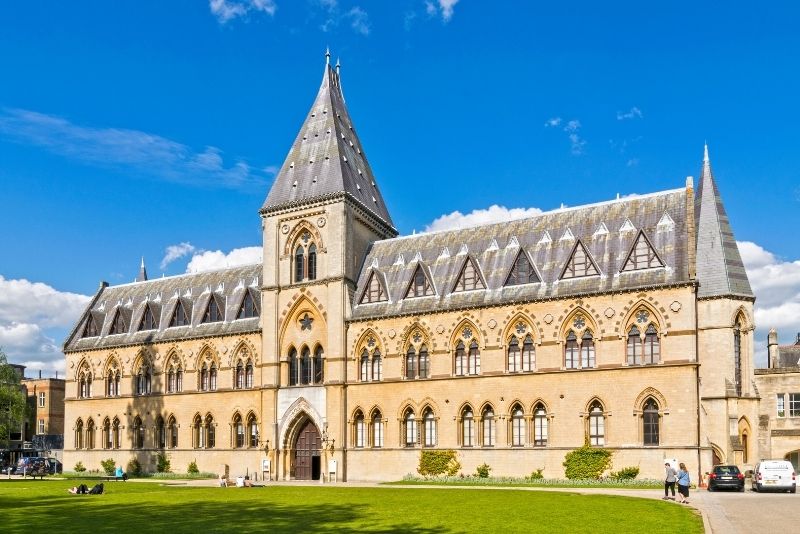 The Pitt Rivers Museum was founded in 1884 when archeologist General Pitt Rivers donated his worldwide collection to Oxford University.
Today the museum aims to provide a space for individuals to discover the darker, more difficult side of British history, containing many stolen artifacts and remnants of colonial England culture.
8 – Attend a service at University Church of St Mary the Virgin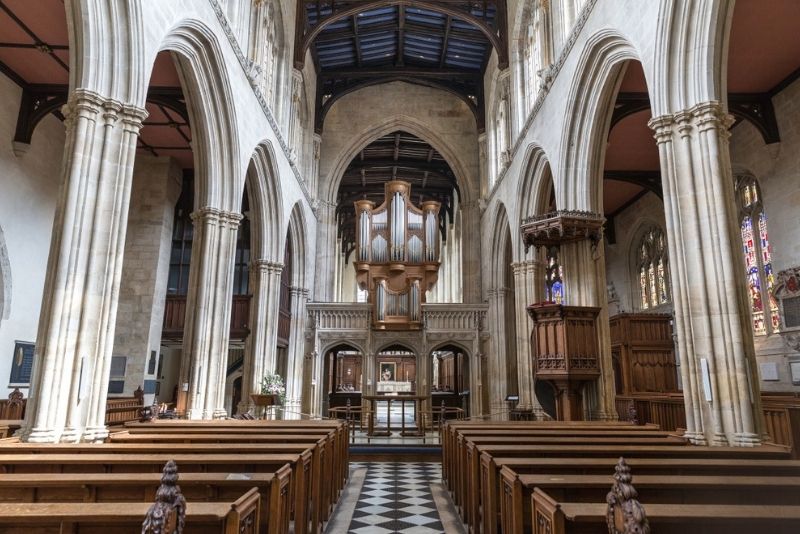 To experience its atmosphere, you can attend services at the University Church of St Mary the Virgin, which has been a Christian place of worship for hundreds of years. Simply take a walking tour to look at the architecture or hear the famous organ being played.
There's also a great photo opportunity outside the church with the 14th-century spire being one of Oxford's best-known landmarks.
9 – Discover the History of Science Museum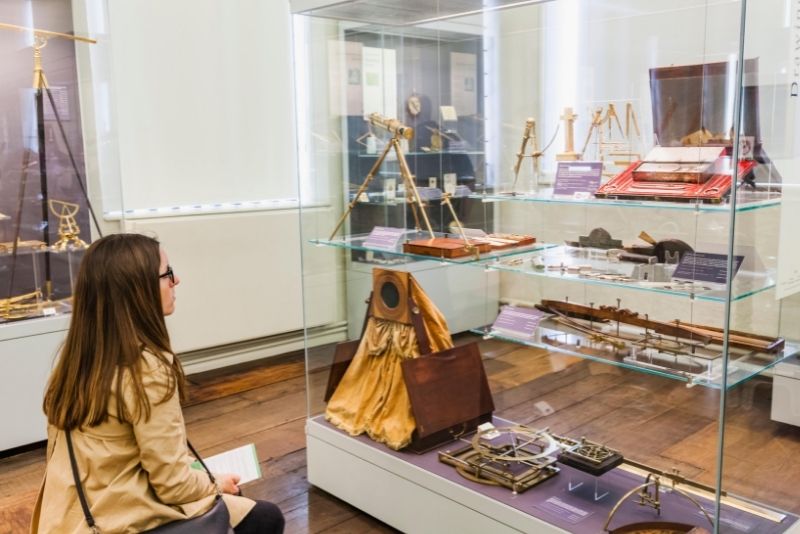 The building now known as the History Science Museum used to be a science teaching facility with a chemical laboratory in the basement. It was built in 1683 but wasn't until 1924 that the museum was founded.
It is now a collection of the scientific and medical endeavors of the University of Oxford, documenting anything from the development of vaccines to the history of radio transmission.
10 – Visit Magdalen College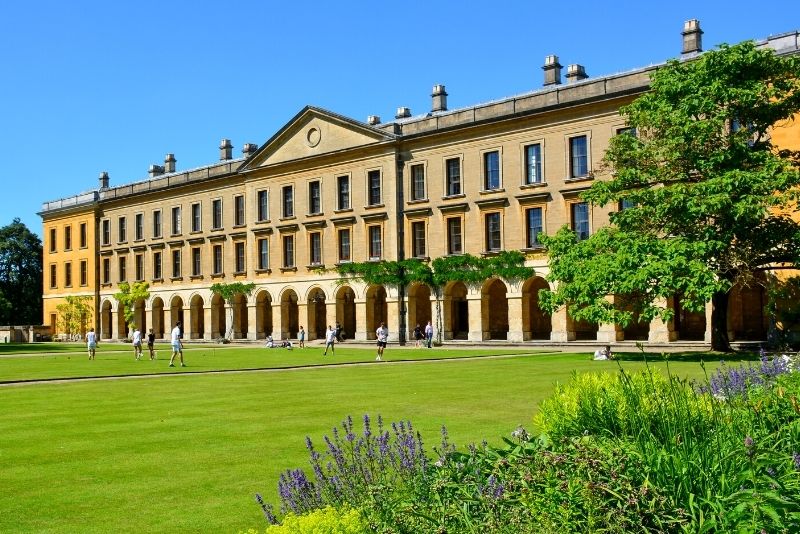 One of the wealthiest and best performing colleges within Oxford University, Magdalen College, established in 1458, has taught many notable figures in history — including a Prince of Wales and Oscar Wilde.
The college is open during the day for tourists, so you can walk through the hallowed grounds and even see the famous Deer Park where a herd of Fallow deer live during winter and spring.
11 – Cross the Hertford Bridge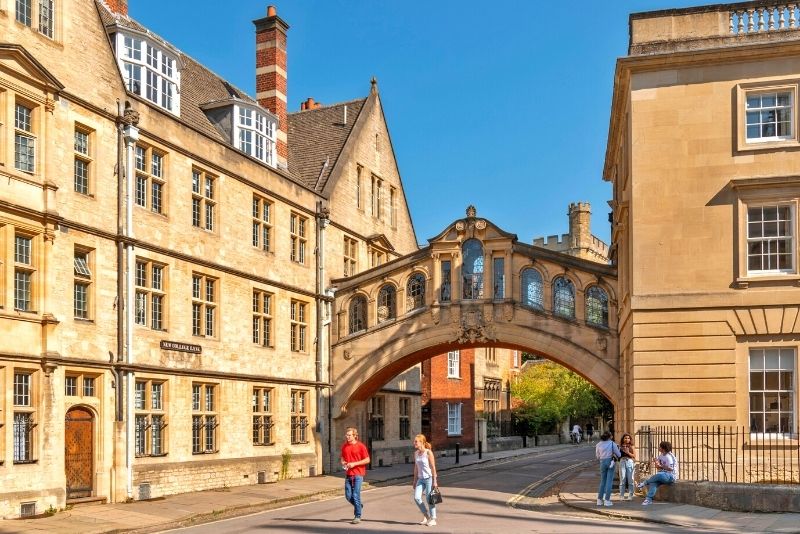 The Hertford Bridge — also known as the Bridge of Sighs — is an iconic Oxford landmark that connects two sections of Hertford College.
It is a grade two listed historic landmark in England, so grabbing a shot of the unique architecture is one of the essential things to do in Oxford.
12 – Unwind at University Parks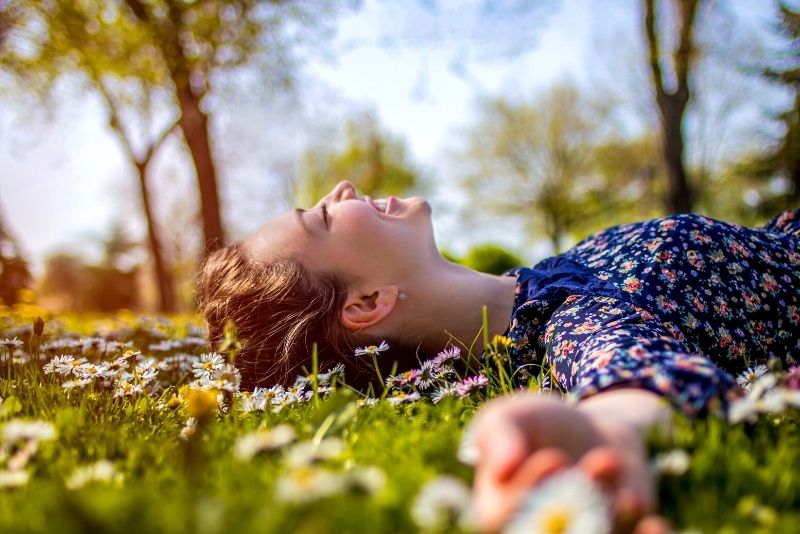 University Parks is a natural sanctuary that offers an escape from the busy chaos of the main streets of Oxford. Formerly owned by one of the colleges, the park is now open to the public most days of the year until dusk.
It had become a popular recreation spot for locals and Harry Potter fans, many even were able to catch a game of quidditch!
13 – Challenge yourself with a scavenger game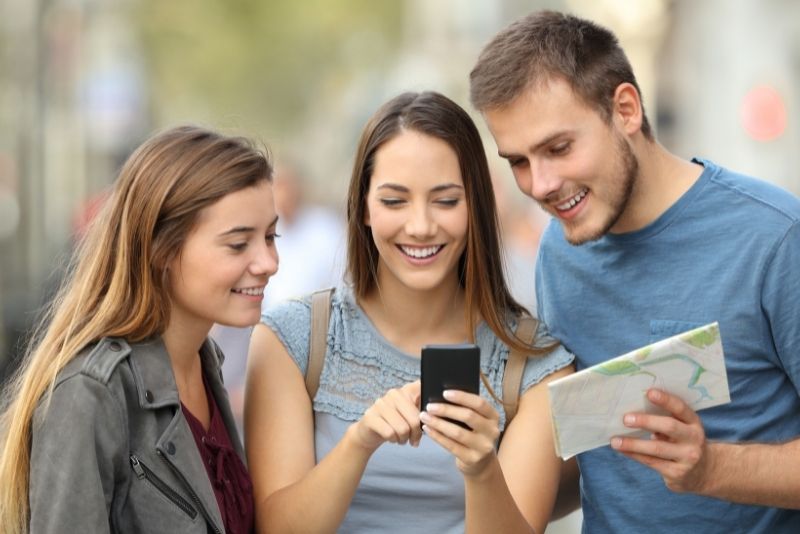 A self-guided puzzling tour, this scavenger hunt takes you around Oxford solving clues and discovering landmarks. There are over 200 different locations and puzzles to visit and solve, so you can choose how many you want to reach.
One ticket is valid for up to 15 people, so it doesn't matter how big your traveling group is, you can all join in together!
14 – Ride around town on a bike tour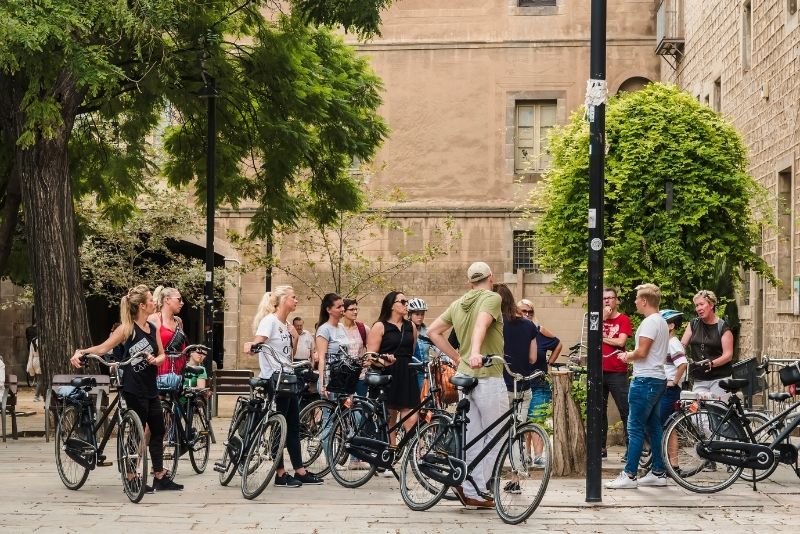 With so many famous writers and politicians having studied and lived in Oxford, you'll never know when you'll be walking past a pub where Oscar Wilde used to go or a park where C.S. Lewis came up with the idea for Narnia.
A guided bike tour takes this problem out of your hands, as you are taken around the city by a knowledgeable local, learning all about where these famous students spent their time.
15 – Take a picnic at Port Meadow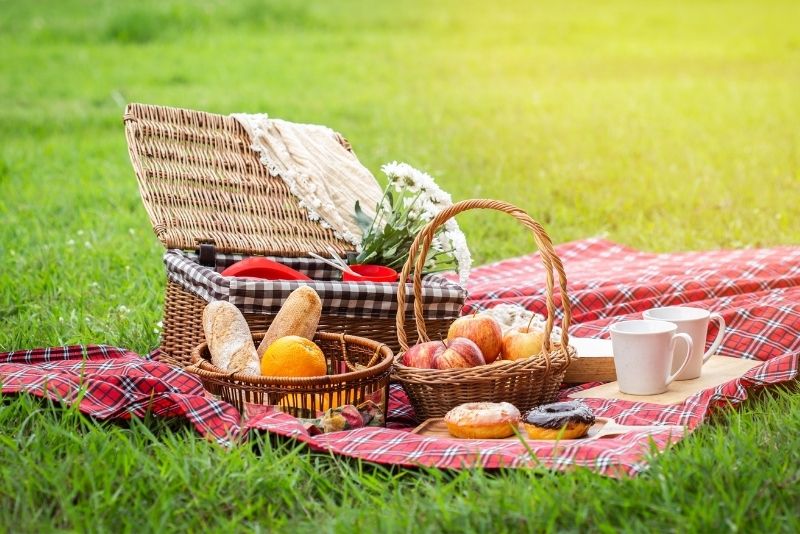 Just out of the main town of Oxford is Port Meadow, one of the largest open spaces in the area. The River Thames flows right through the meadow and many species of horses and cows call the surrounding land home.
The whole meadows are accessible by foot, so you can take in a scenic stroll, bring a picnic or barbecue or take a fishing rod to the water.
16 – See the sights on a hop-on hop-off bus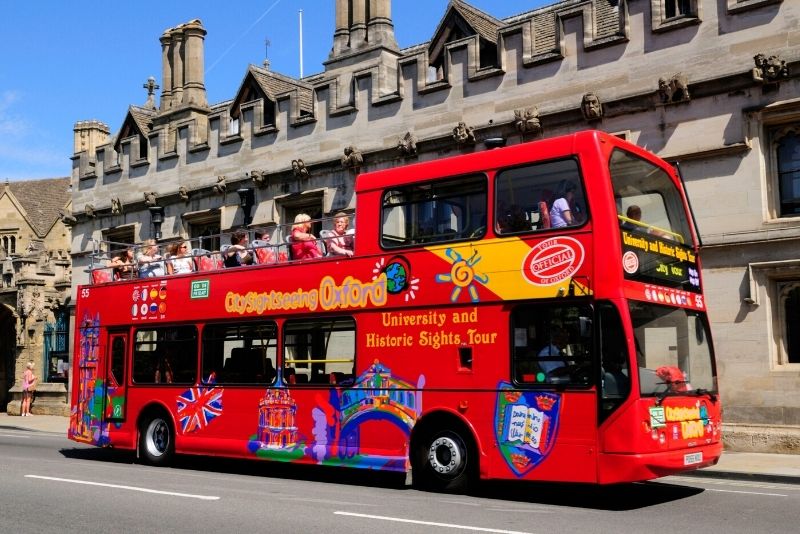 With a large number of sights in Oxford, a hop-on hop-off bus takes the stress out of making it to them all.
With tickets valid for 24 or 48 hours, you can get on and off at any of the 20 stops around town to explore the city at your own pace.
The stops include Oxford Castle, Westgate Shopping Centre, and all of the university's colleges.
17 – Visit famous filming locations on a Harry Potter tour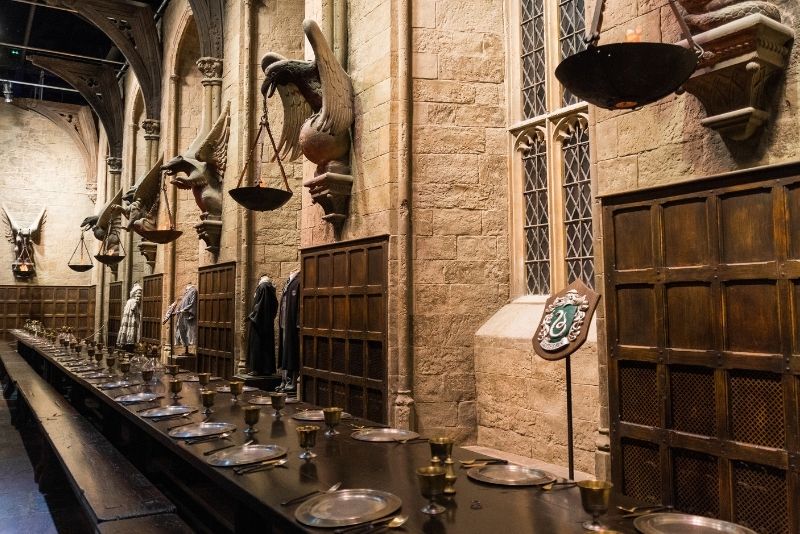 Several parts of the Harry Potter films were shot in Oxford, including the Divinity School within the Bodleian Library.
This tour includes a guided walk through the many key locations of famous writers before allowing you into the halls and libraries, where many of the key scenes in Harry Potter were shot.
18 – Delve into The Story Museum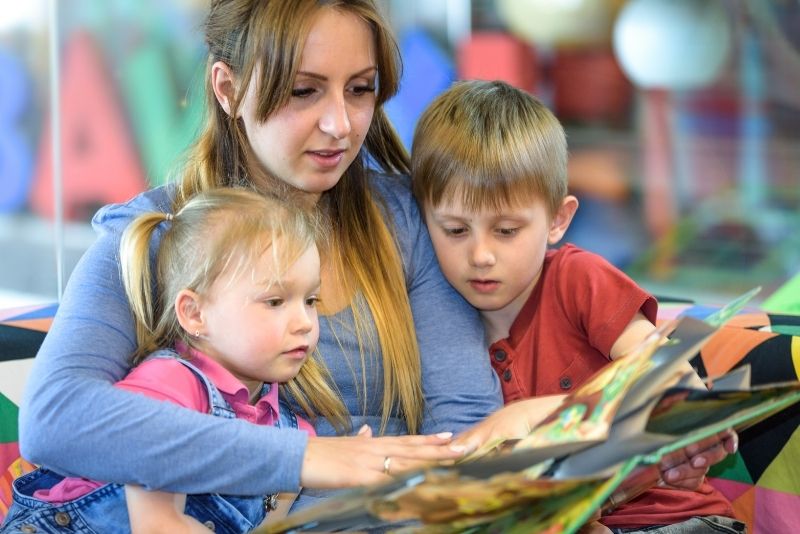 The Story Museum presents the history of myths and literature in Oxford with interactive exhibits of fairy tales for the younger guests. There are also historical galleries of the history of literature for the adults.
19 – Escape to Cotswold Wildlife Park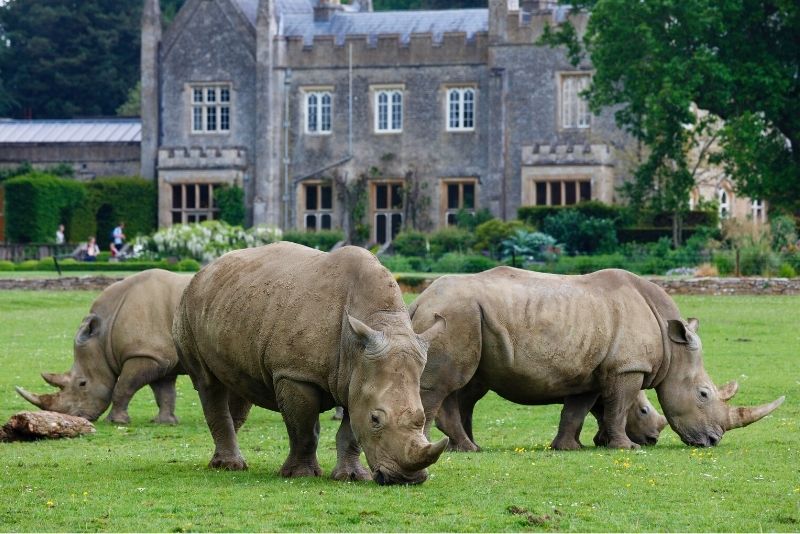 Just a 45-minute drive out of Oxford, Cotswold Wildlife Park is one of the UK's largest zoological collections.
Opened in 1970 to provide the public with a way to interact and discover nature, the park has a huge collection of animals and had kept natural gardens.
20 – Get behind the scenes with an Inspector Morse, Lewis and Endeavour tour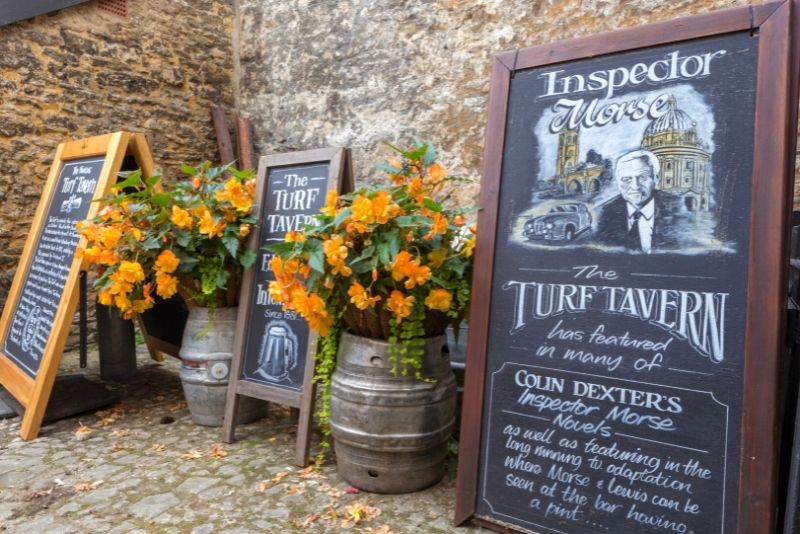 The TV show "Inspector Morse" was filmed at many key locations around Oxford and this tour makes sure you don't miss a thing.
You'll be taken to all the pubs and university colleges that became scenes in the famous British drama. If you're a fan of the show, hopping on this tour is one of the best things to do in Oxford.
21 – Take in the view at South Park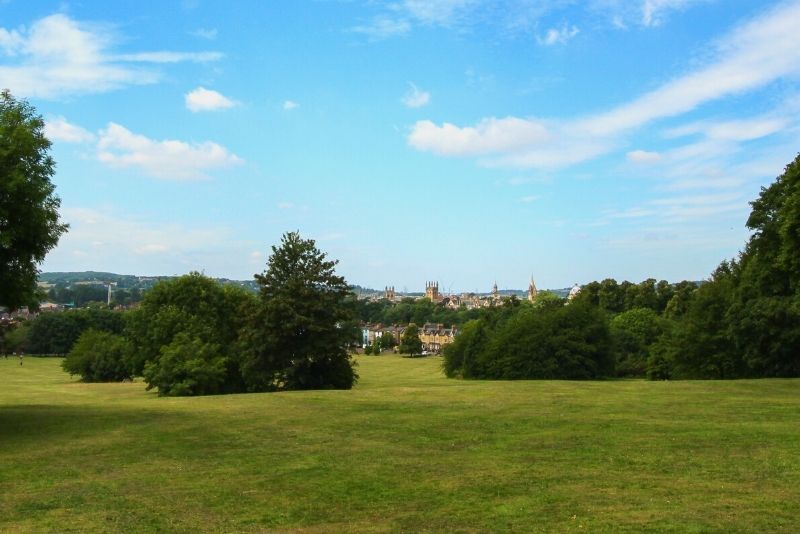 South Park is 50 hectares of open greenery that has one of the best views looking down onto Oxford.
It is open to the public all day and is only a five-minute walk from the east of Oxford. If you bring a picnic, you might be able to catch a hot air balloon passing overhead.
22 – Explore Modern Art Oxford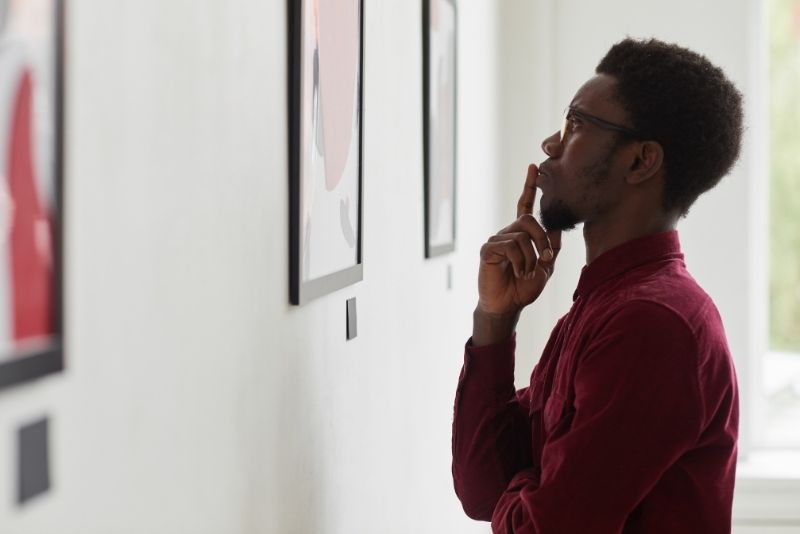 Founded in 1965, Modern Art Oxford is one of the leading collectors of contemporary art in England. It has a wide range of local and international works from many different cultures.
This is a great place to discover art from talents you haven't known yet and to see collections from renowned contemporary artists.
23 – Paddle down the Thames on a sightseeing cruise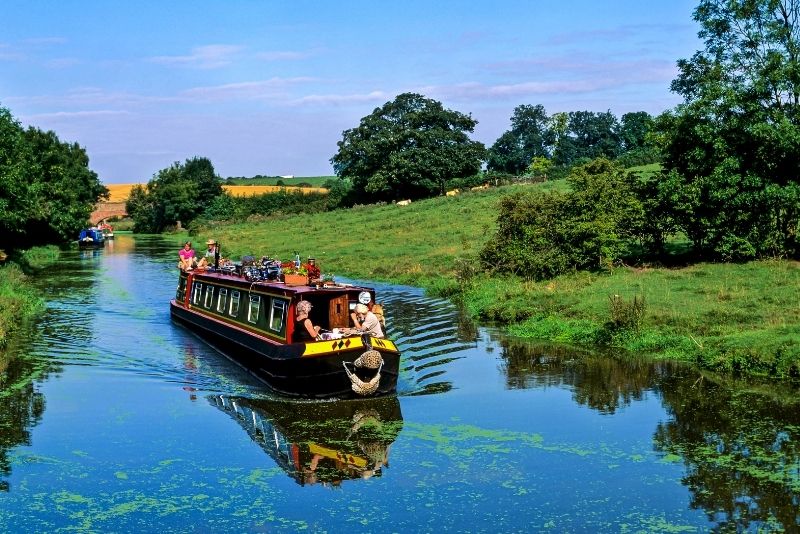 With the River Thames flowing right through the city of Oxford, a cruise downstream is a great way to see the sights at a more leisurely pace.
The tour lasts around two and a half hours, and will take you past many of the city's well known landmarks before serving up a typical English lunch aboard the vessel.
24 – Step back in time at Cogges Manor Farm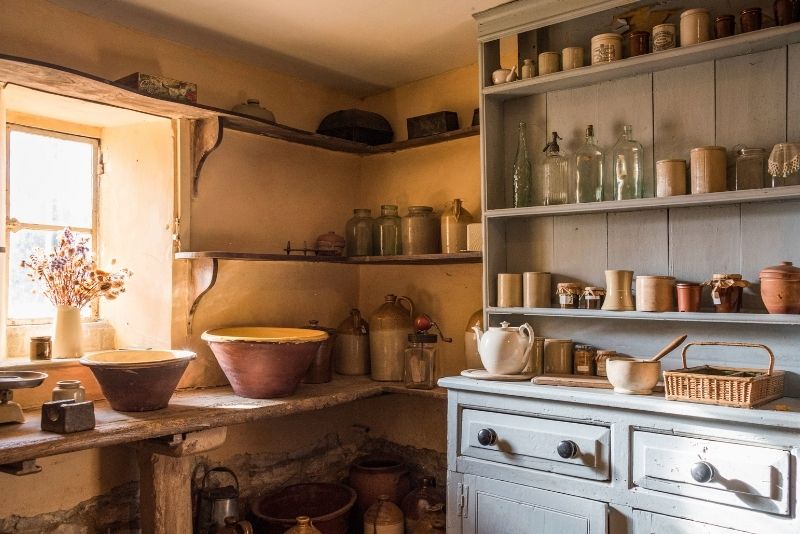 Cogges Manor Farm is a well-preserved house and farmyard that dates all the way back to 500 AD as part of an Anglo Saxon village.
In 1979, it became a farming museum where visitors can explore the house and surroundings that have been meticulously presented the way they originally were hundreds of years ago. It's open seven days a week, so you can swing by whenever you have a free day.
25 – Go fishing at Linear Fisheries Oxford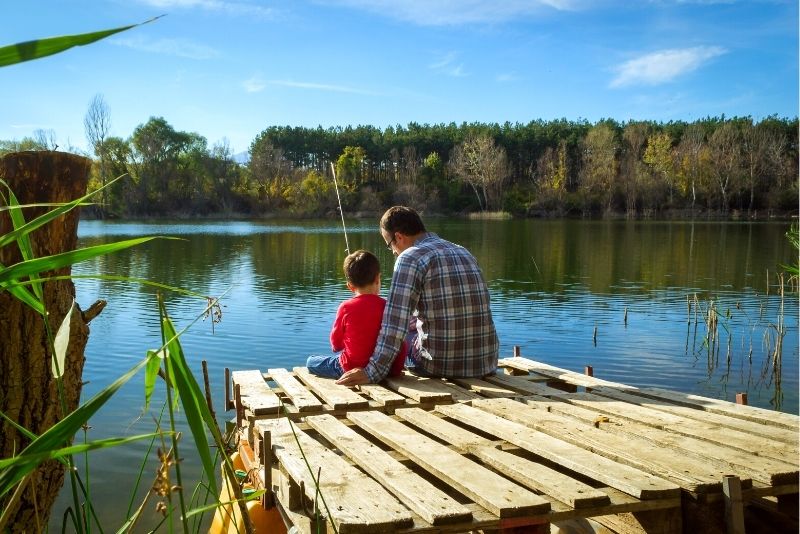 A one-stop shop for those wanting to get their fix of fishing while staying in the city, the Linear Fisheries Oxford has an on-site tackle and equipment store. You can get here everything you need and pick up a day pass then head out to the pristine water.
The site is known as one of the best places to catch carp, so you'll have every chance of taking home a great catch.
26 – Hop on a Cotswolds day trip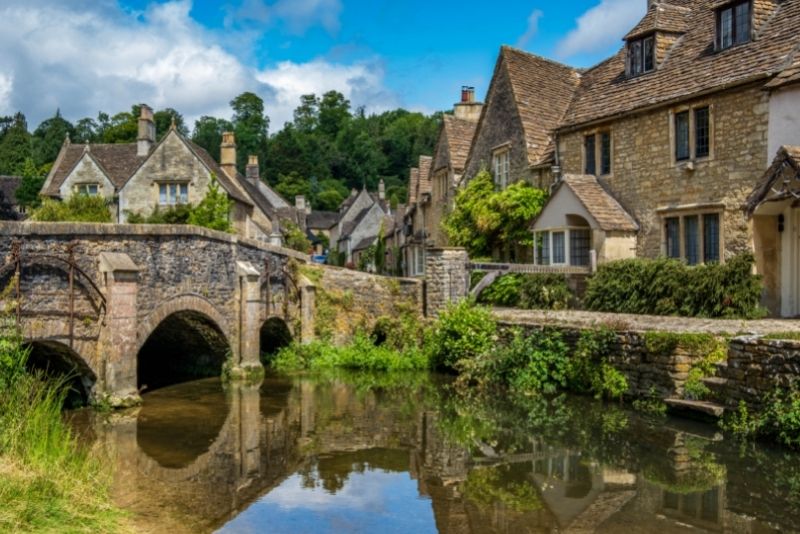 The Cotswolds are a group of England's best-known villages that are still well preserved. At this quaint country town, you'll see thatched roofs and 15th-century ruins, all from the comfort of an air-conditioned minivan.
The tour only takes a small group and goes for about seven hours, allowing plenty of space and time to explore.
27 – Pick up a souvenir at Alice's Shop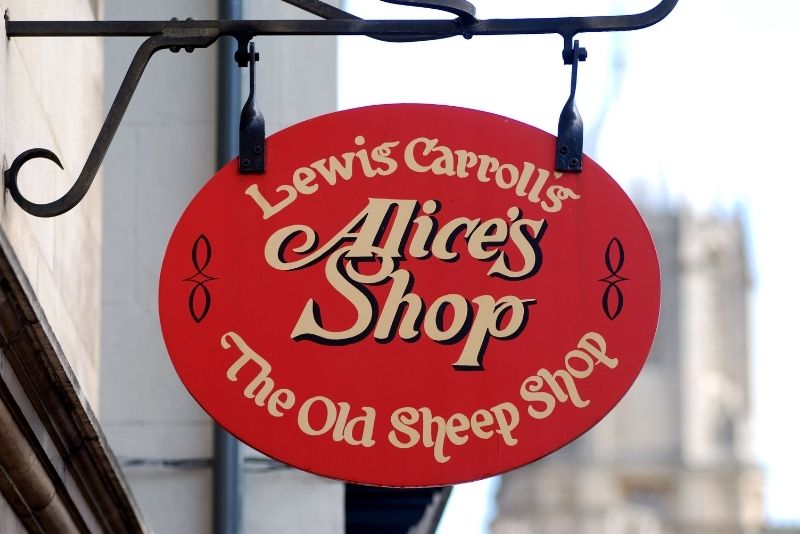 Located in the heart of Oxford on St. Aldates, Alice's Shop is the actual shop that the characters from Lewis Carroll's "Alice in Wonderland" would visit.
Here, you can pick up all sorts of curios and souvenirs, and even recreate scenes from the famous book "Through the Looking Glass" where Alice befriended the Sheep Shop keeper.
28 – Explore Blenheim Palace on a day trip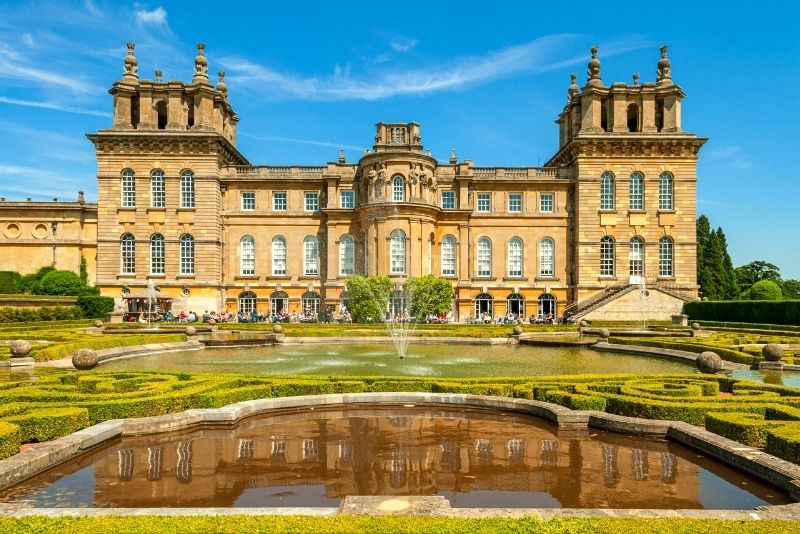 Blenheim Palace is an opulently designed castle that is most famously known as Winston Churchill's birthplace.
A day trip from Oxford allows you to choose your own itinerary, picking which towns to pass through and how long you'd like to wander around the palace. You could get picked up and dropped off at your accommodation.
29 – Head down to Waddesdon Manor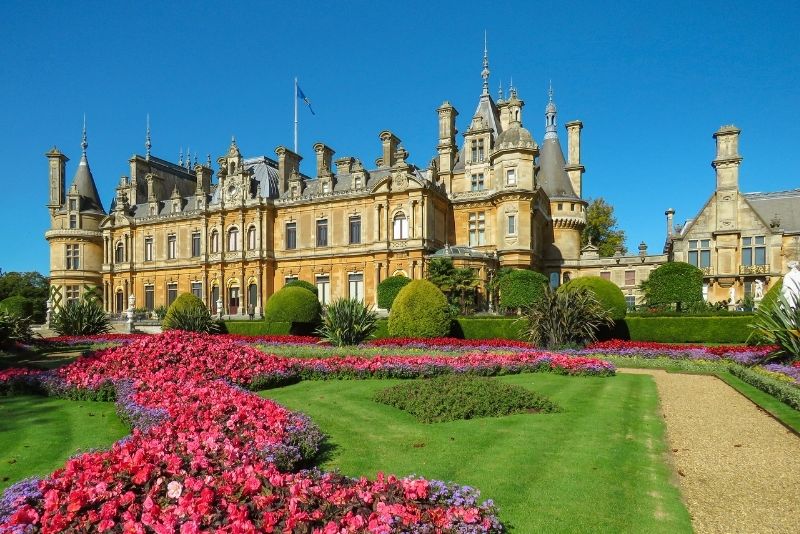 This 19th-century house that is open to the public,  and has been kept in its original state, allowing you to get a glimpse of life in the 1800s.
Waddeson Manor is one of the only places in England where you can see a French Renaissance-style house, filled with centuries-old art and artifacts.
Here, you can expect antique sculptures, wall panels from Parisian homes and long dining tables laid out as they would have been 200 years ago.
30 – Get behind the scenes at Downton Abbey filming locations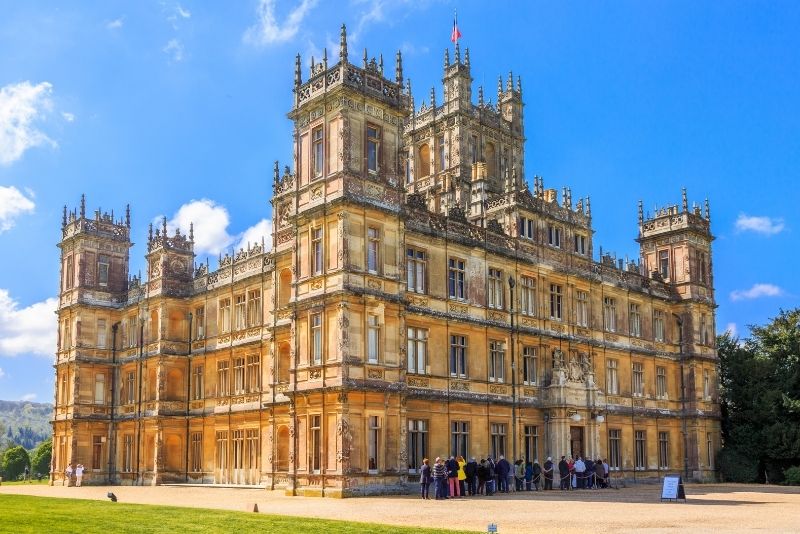 Oxford and its surroundings have been where several scenes from the TV show "Downton Abbey" have been shot.
A day trip from Oxford takes you to all the key locations such as Cogges Manor Farm and St Mary's Church — which has hosted a few Downton Abbey weddings. This trip will also take you to Winston Churchill's birthplace and grave for an extra dose of history.
31 – Hire a punt and paddle through town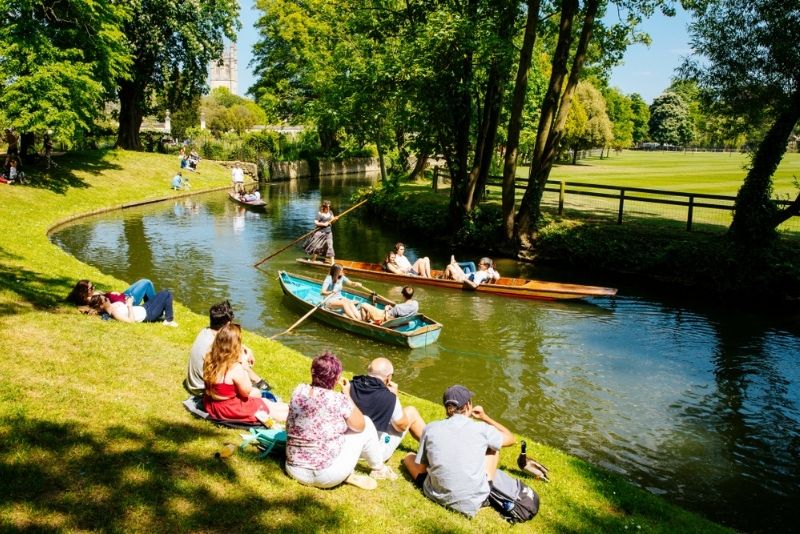 Punting is one of the most popular pastimes among Oxford locals. At Magdalen Bridge Boathouse you can hire one of these long paddle boats and make your way downstream.
From the water, you'll pass through the Christ Church College meadows and Oxford Botanical gardens.
32 – Make the pilgrimage to Stonehenge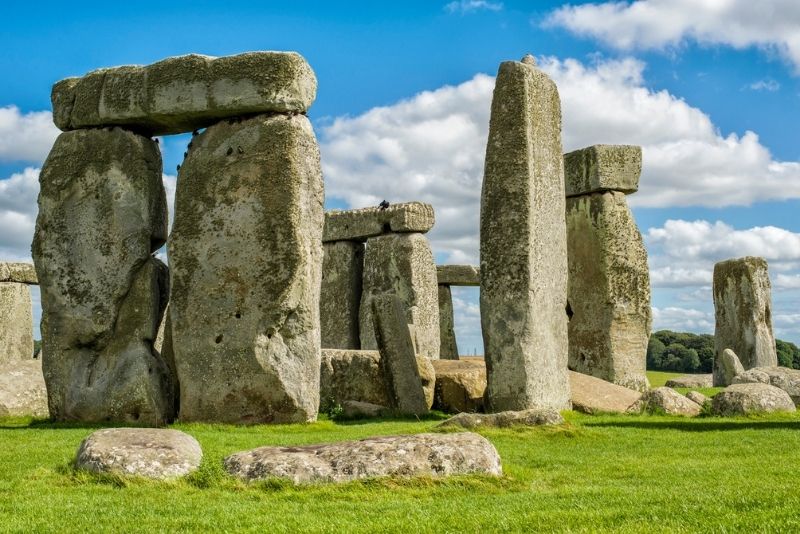 Stonehenge is a prehistoric monument that is thought to have been built sometime between 2,000 BC and 3,000 BC.
There are countless theories about its purpose and origins, and you'll learn all about its history from a knowledgeable guide and the visitor center if you take a day trip out from Oxford.
33 – Climb The Saxon Tower of St Michael at the North Gate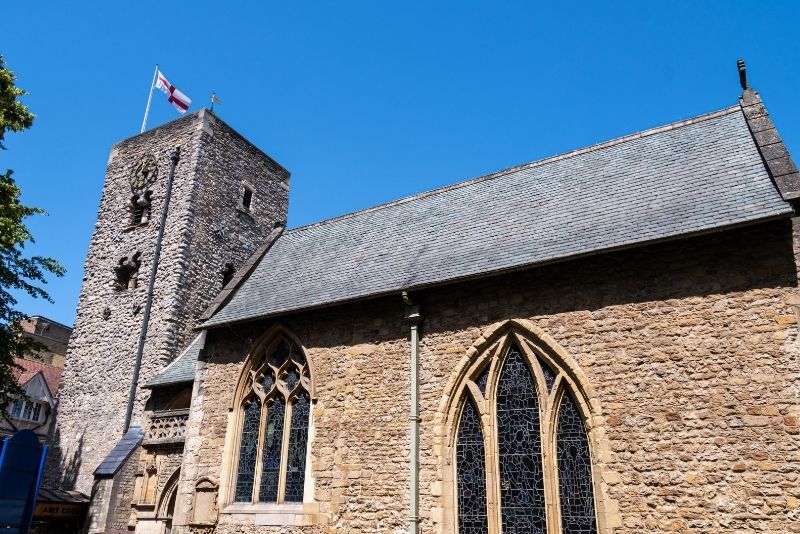 Climbing the Saxon Tower of St. Michael, which is known as the oldest building in Oxford and was built in the 11th century, is one of the most important things to do in Oxford.
On your trip up the 97th step, you'll see a treasury of priceless silver and the remnants of the Old Bocardo Prison that held the Oxford Martyrs.
34 – Test your wits at City Mazes Escape Rooms Oxford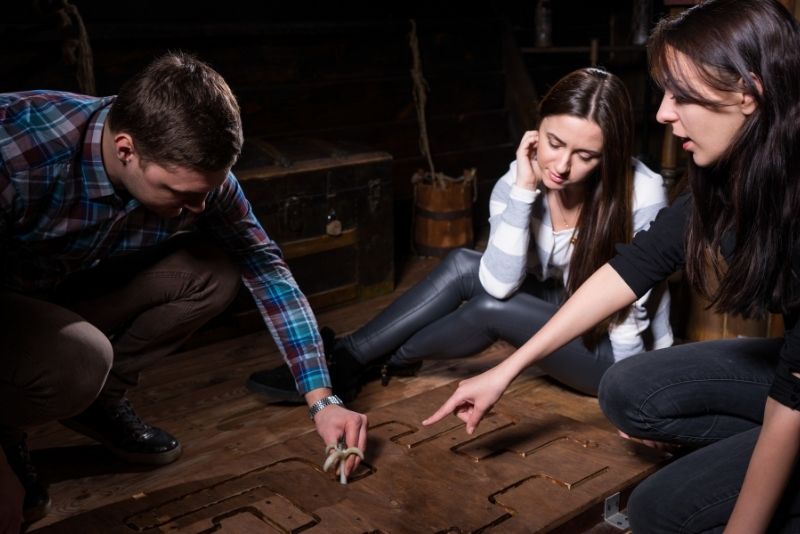 City Mazes Escape Rooms in Oxford has five different rooms of variable difficulty for you and your friends to try out.
Among the rooms, there's anything from a hostage situation in an office to solving a professor's riddle in a lab. Whatever your set of expertise, there's a way to challenge them here.
35 – Attend the Cowley Road Carnival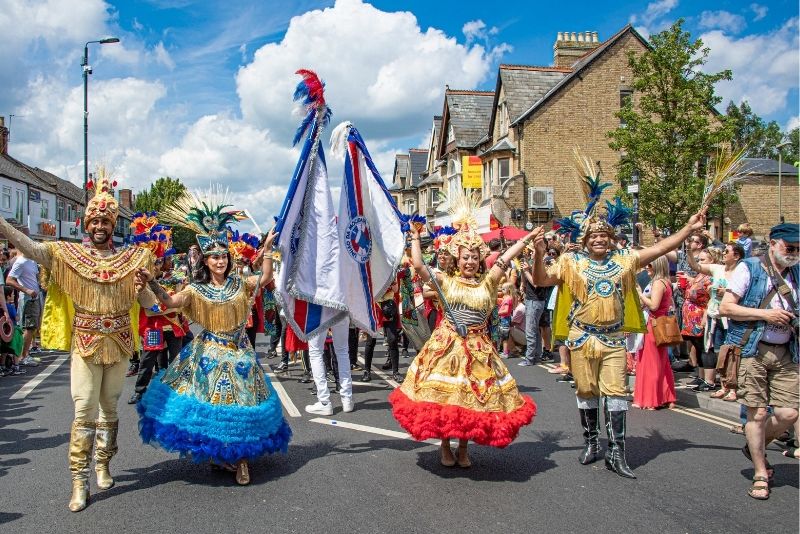 One of the main streets in Oxford for shopping and cultural events, Cowley Road offers all the best boutiques and nightlife attractions.
There's also the annual Cowley Road Carnival where the street is closed off to cars and becomes a hub of live music and street vendors.
36 – Spot the Headington Shark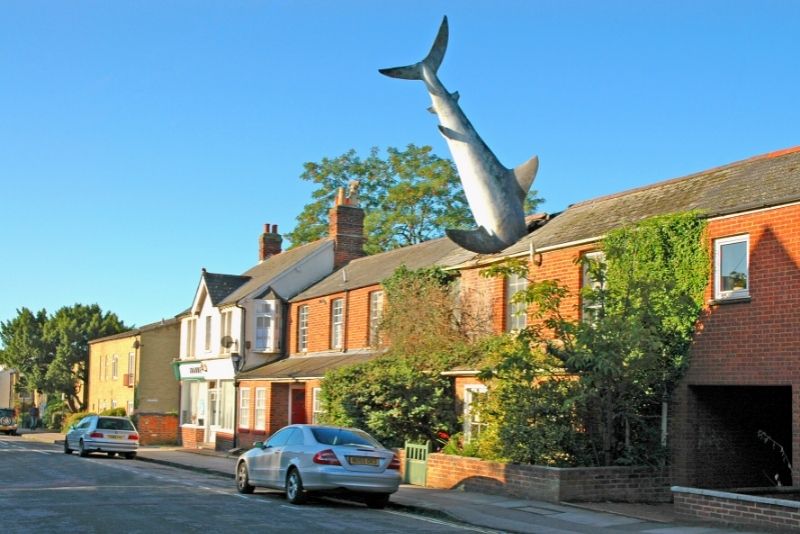 This bewildering street sculpture depicts a shark crashing into the roof of a house at 2 New High Street, Headington.
Headington Shark first appeared in 1986 when the owner of the house commissioned sculptor John Buckley to design it.
37 – Discover Shakespeare's birthplace at Stratford-upon-Avon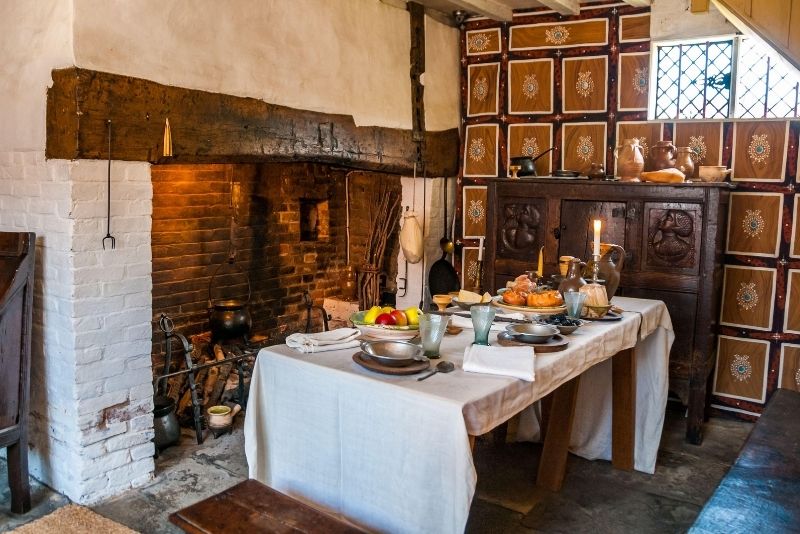 A scenic one-hour drive from Oxford through the English countryside, Stratford-upon-Avon was first inhabited by Anglo-Saxons in the seventh century.
Known as the birthplace — and gravesite— of William Shakespeare, the town is also the home of the Royal Shakespeare Company.
38 – Play a round at Gravitee Golf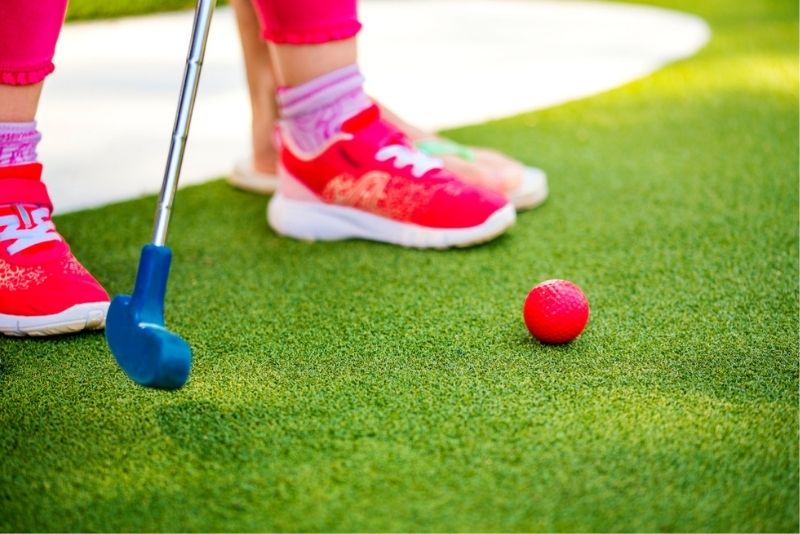 Gravity Golf, located opposite Oxford's Kassam Stadium, is a 36-hole indoor mini-golf course.
The course is themed around everything science fiction and space exploration. It's open seven days from lunchtime until late, either 10 or 11 p.m. every night.
39 – Treat yourself at Bicester Village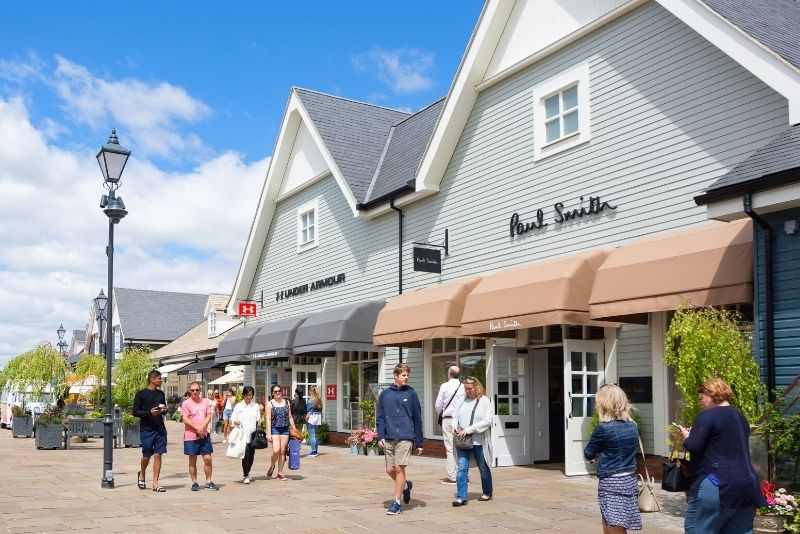 An outdoor shopping hub, Bicester Village has a huge range of places to eat, with street vendors and plenty of places to pick up a gift with over 160 designer boutiques! It's accessible by direct train or just 30 minutes by car from Oxford.
40 – Have high tea at The Grand Cafe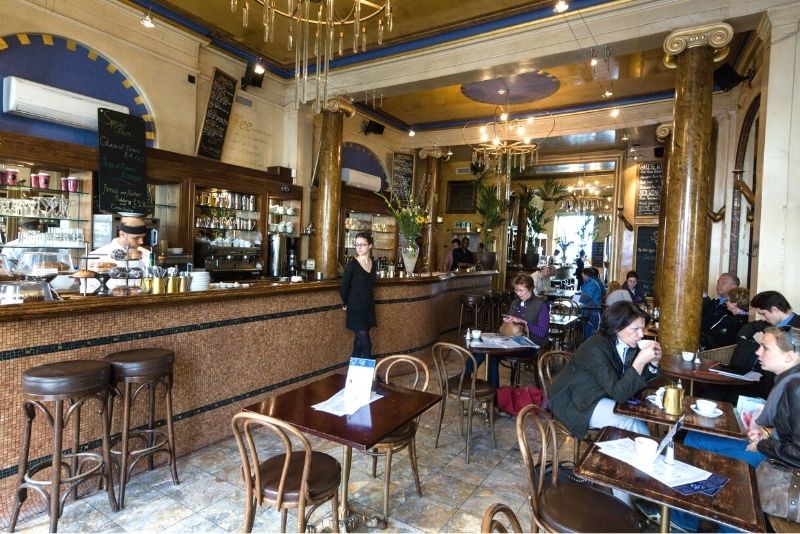 The Grand Cafe is the oldest coffee house in all of England, originally opened by an entrepreneur named Jacob in 1650.
Open seven days a week, it's a short stroll from the Bodleian Library and serves lunch and high tea every day.
41 – Catch a film at The Ultimate Picture Palace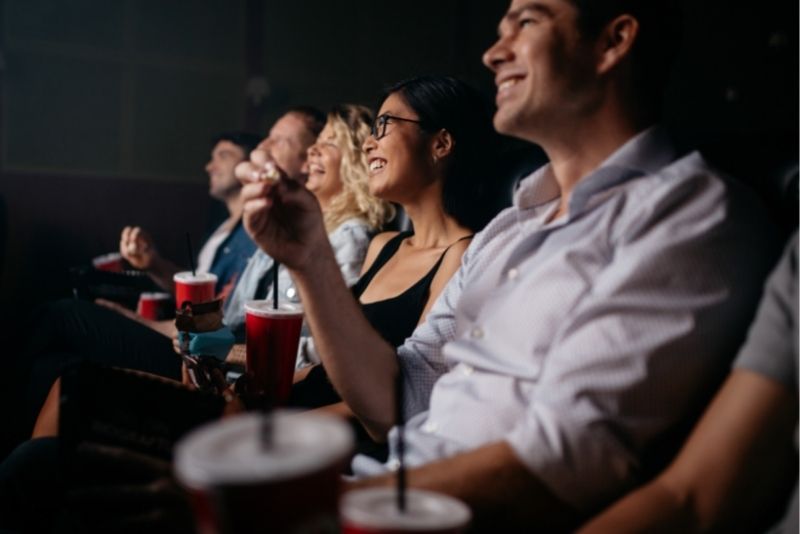 The Ultimate Picture Palace is Oxford's first purpose built cinema, opened in 1911. The theatre was originally used to present short comedies, serials and even the Oxford Boat Race. Today, it shows arthouse films and Hollywood blockbusters.
If you keep an eye out, you can watch many local and international film festivals shown here, which is a great way to get involved with local culture.
42 – Uncover the haunted side of Oxford on a ghost tour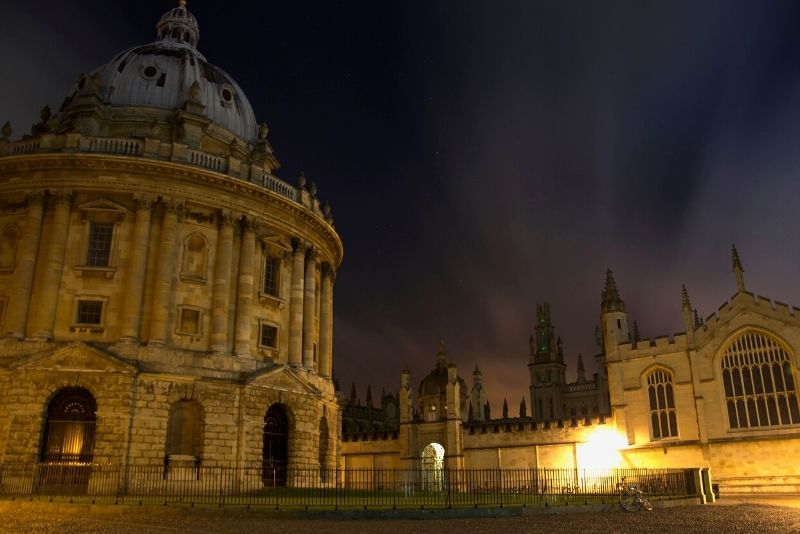 Oxford is sometimes referred to as England's most haunted town. This tour at twilight takes you to all the most haunted locations around the city.
The expert guide will let you into the stories of heretics being burned at the stake and bloody town riots, as you walk down dark and mysterious alleyways.
43 – Try the whiskey at The Oxford Artisan Distillery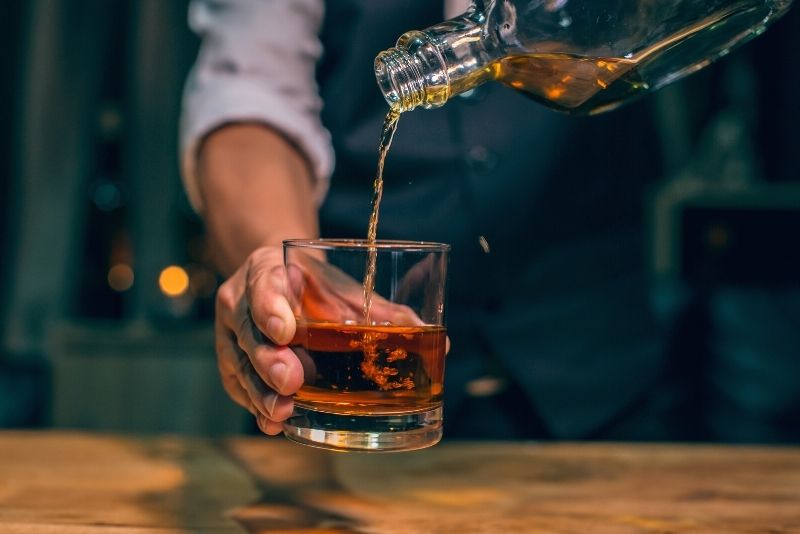 Just a five-minute walk from Oxford Brooke's University, the Oxford Artisan Distillery is a small, organic maker of spirits in the Oxford area.
The distillery runs group tours up to 12 people to provide a behind-the-scenes look at the process of making its whiskey. It also has a garden bar for visitors to enjoy all the products made on site.
44 – Have a meal by the water at The Folly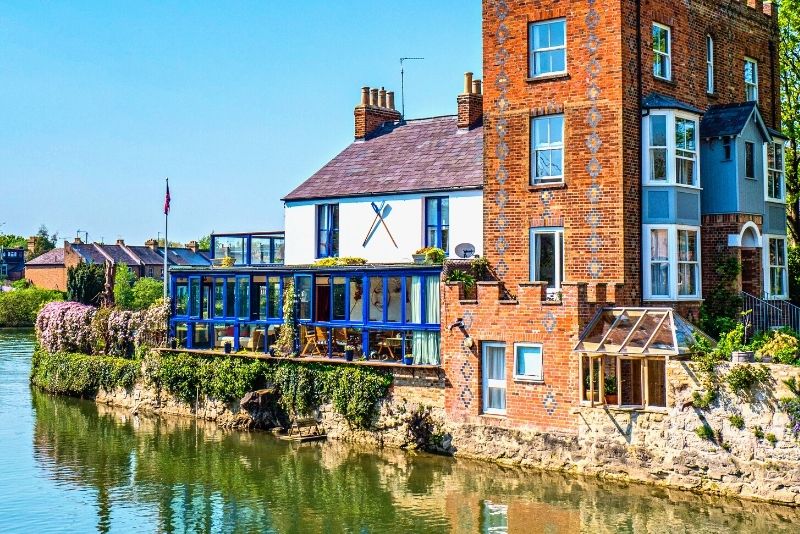 Sitting beside the River Thames, The Folly is known for creating a constantly changing menu of simple dishes that utilize whatever is in season.
With a terrace that floats over the water's edge, the restaurant also offers the chance for a 30-minute pre-dinner cruise along the river before settling down for the evening at one of the tables.
45 – Check out the Covered Market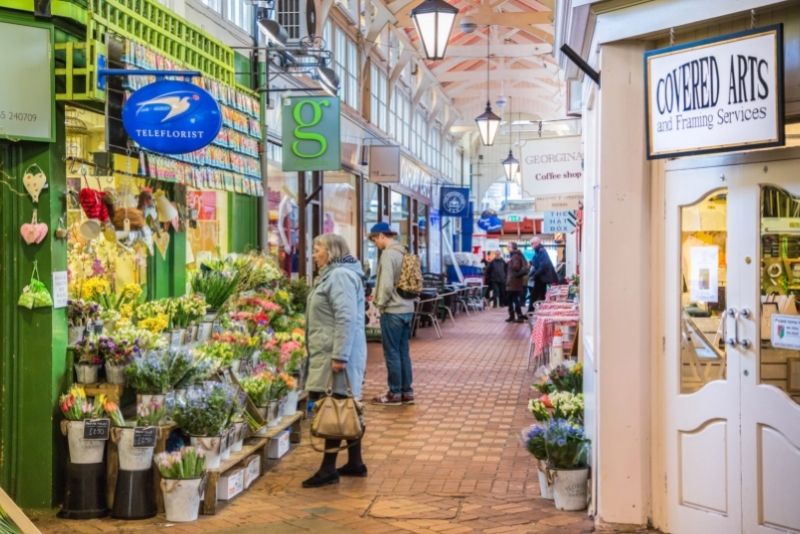 The Oxford Covered Market was originally built in 1770 and has been a showcase for local craft and produce ever since.
Most of the businesses that reside in the Covered Market are independent and family-owned, so you know you're picking up an authentic slice of Oxford when you pay them a visit.
46 – Have lunch at the historic Perch inn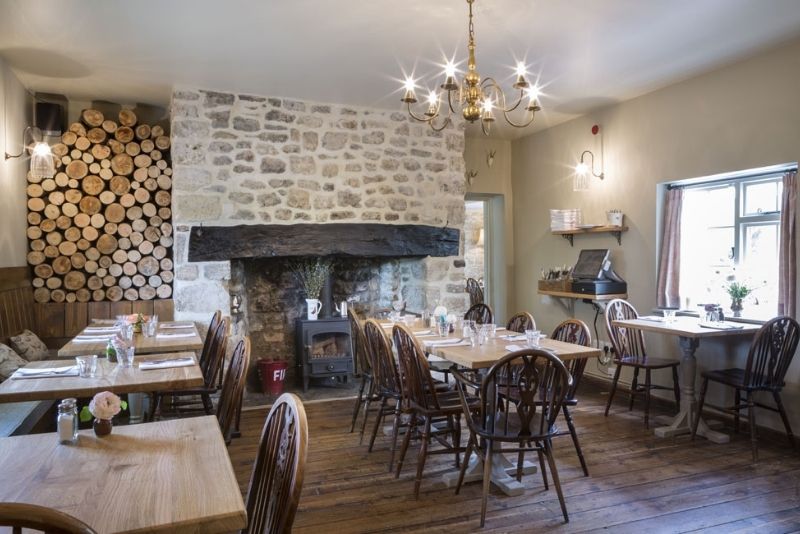 One of Oxford's oldest pubs, The Perch Inn has been around for almost 800 years, serving traditional English food. Stopping by for lunch here is one of the essential things to do in Oxford.
You can expect a ploughman's lunch, home-baked pies and hedgerow desserts at this authentic pub.
47 – Soak up the sun at a rooftop bar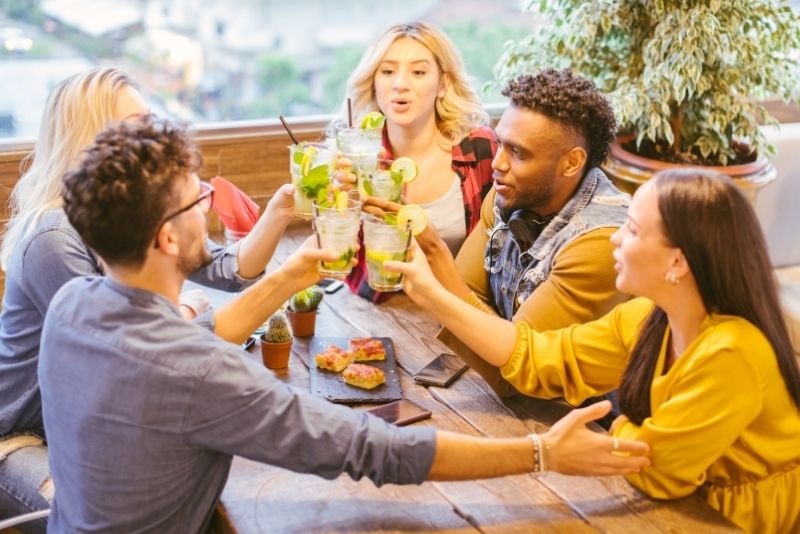 If your trip to Oxford lines up with the warmer months in England, be sure to check out some of the rooftop bars around town.
Above the Ashmolean Museum is a rooftop bar where you can have cocktails and afternoon tea consisting of local ingredients. There's also The Varsity Club which offers 360-degree views of Oxford, as you sip your drink in the English sunshine.
48 – Wind through town on a dinner cruise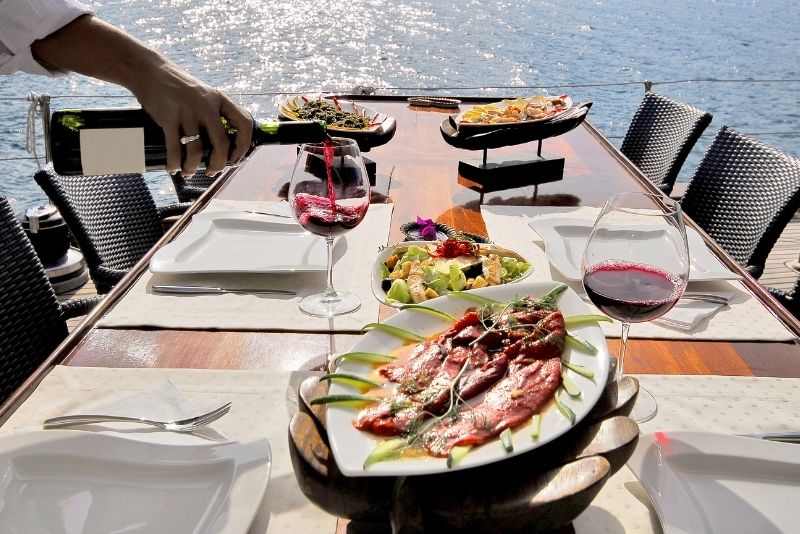 A dinner cruise takes you through the town of Oxford along the River Thames, while serving up a three-course meal.
On this cruise, you'll drift past the colleges, botanical gardens and meadows, as you enjoy a complimentary glass of Prosecco!
49 – Head out for a cocktail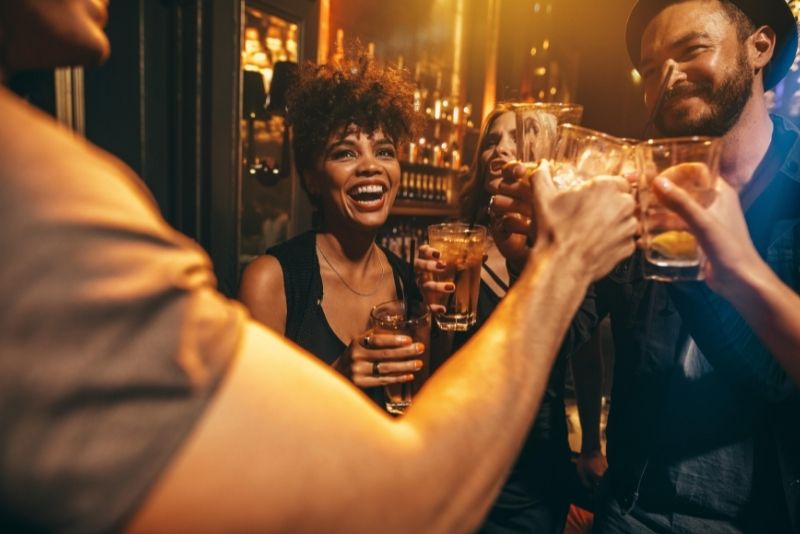 Being a city mostly based around a university, Oxford has no shortage of cocktail bars, having a particularly high concentration of great places to drink. You can find them in the suburb of Jericho and the best of them all has to be The Duke of Cambridge.
They have some of the world's finest bartenders, serving up perfected classics and creative specials.
50 – Visit The Sheldonian Theatre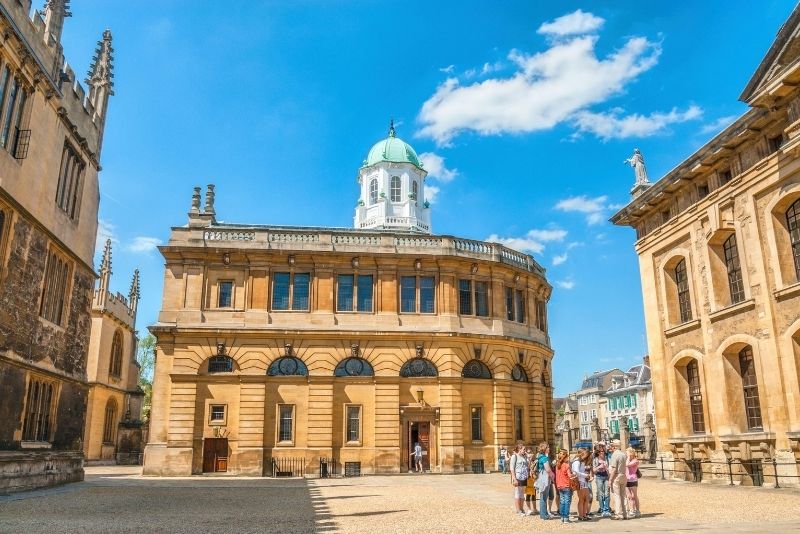 The main meeting place for Oxford University, the Sheldonian Theatre is where ceremonies and meetings have been held for over 350 years.
While there are multiple ways to visit the Sheldonian, you can simply take a self-guided tour for 4 pound or a guided tour for 8 pounds. The theatre itself is also available for hire, so keep an eye out for events being held there!
51 – Go on a craft beer pub crawl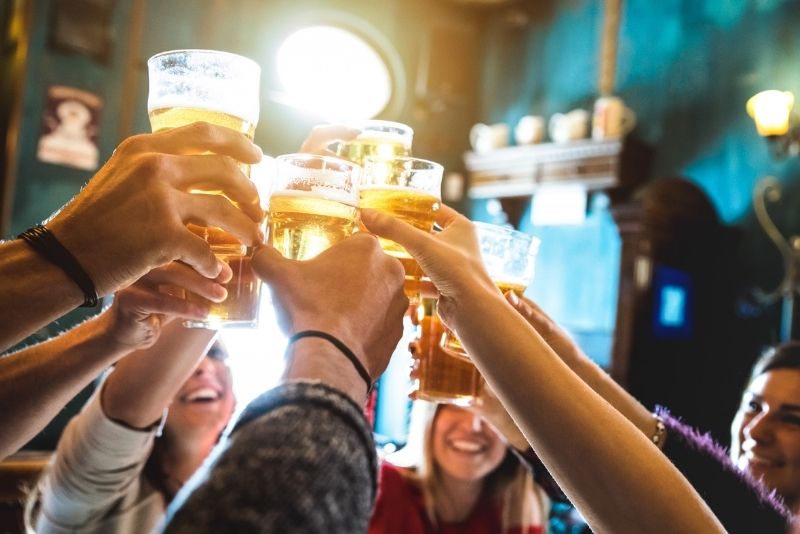 Oxford has plenty of venues where you can grab a craft beer and they all offer a unique pub experience. One of them is Thirsty Meeples, a shop and cafe where you can play board games while sampling some craft beer.
There's also The Library which serves craft beer in a dimly lit bar upstairs and hosts live music and entertainment most nights in the basement downstairs.
This list has hopefully inspired you to head out to this historic town. If there are any other great places to go or things to do in Oxford, feel free to leave them in the comments.
Be sure to check out the latest deals for best hotels in Oxford, so you can find the best place to stay while you're in the city. There are also airport transfers that can get you to and from Heathrow airport to take the stress out of your trip!
As always, happy travels!