The London Dungeon showcases 1,000 years of history with live actors, rides and interactive displays that scare, thrill and educate.
Learn about Jack the Ripper and Sweeney Todd, and hear about Guy Fawkes and the attempted explosion of the Houses of Parliament.
Book your London Dungeon ticket and walk through some of the city's dark events, plus, shoot some fun and spooky photos along the way.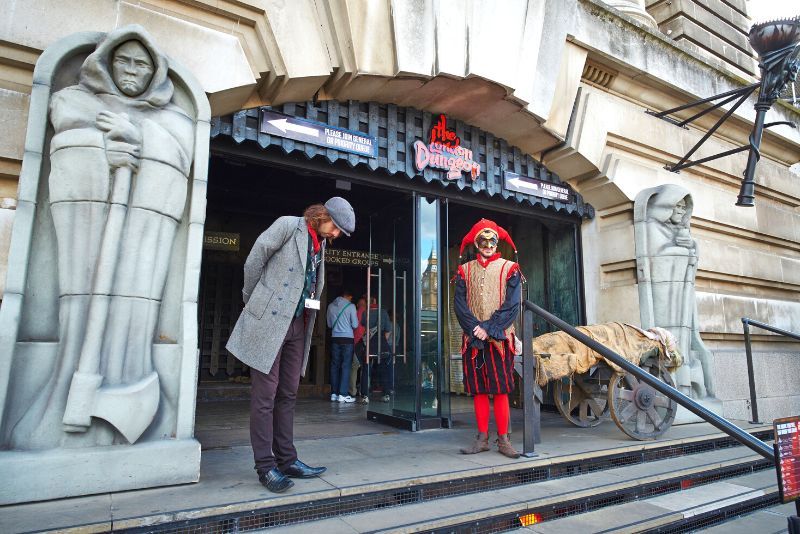 Here's all you need to know about London Dungeon, one of the most unique attractions in London.
How much do London Dungeon tickets cost?
London Dungeon tickets vary slightly depending on the type of ticket you wish to have and if you've booked in advance. Same-day tickets are more expensive. You can choose flexible tickets that let you enter anytime.
Adult standard ticket (age 16+): £29
Child standard ticket (age 5 to 15): £22.50
Adults flexible ticket: £37
Child flexible ticket: £32.50
You can add a cocktail to your standard entry for a total ticket called "Screams and Spirits" at £34 per person.
Who is eligible for discounts?
Anyone who books online gets 10% off the posted ticket price.
Are there any combined tickets or tours including London Dungeon and other attractions?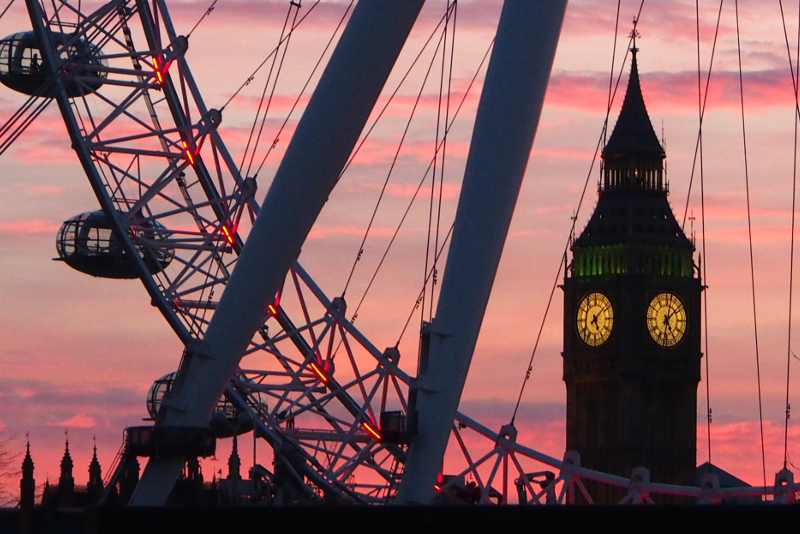 Make your day complete with a combo tour, visiting multiple attractions like the London Eye and a walking tour of the landmarks. Book together to coordinate timings for before or after your London Dungeon tour.
There are many great options for combined tours, including London Dungeon tickets.
London Dungeon and London Eye combo ticket: Visit two of the top attractions in London on the same day. Enjoy the spookiness of the London Dungeon before looking out across the city from the London Eye.
Top 30 sights walking tour and London Dungeon entry: Take a walking tour of the best landmarks and locations in the city, including Big Ben, the London Eye and many other spots, before heading down into the London Dungeon.
Should you book tickets in advance?
Wherever possible, always book London Dungeon tickets in advance. Not only are tickets cheaper to buy beforehand, but the London Dungeon is one of the most popular attractions. If you don't pre-book, you have a limited selection of time slots.
What will you see inside?
London Dungeon is home to much of London's rich history, particularly the scary stuff. You can learn all about the Gunpowder Plot, the Great Plague and Jack the Ripper.
There are also entertaining rides like the Drop Dead: Dead Drop. Experience the Curse of the Witch and discover the terror of witch trials in England.
Take the Tyrant's Boat Ride to find out what happened to Anne Boleyn, as you are sentenced to death for treason. Henry VIII is a well-known King to this day, and you'll hear all about him in a way that is ideal for kids and adults alike.
If you go for the added drinks package, you can visit the Tavern. This secret gem is an authentic experience of a Victorian pub with the sights, sounds and smells of London from the past. There are alcoholic drinks for adults and mocktails for those who want to visit but are underage.
How to get to the London Dungeon?
The London Dungeon is well-located for anyone staying in or visiting the center of London.
Close to Waterloo underground station, many bus routes service this area, so check online at "Transport for London" for all the information you need.
You will find the London Dungeon on the South Bank next to the London Eye and Sea Life Center. It's pretty easy to spot, as it's positioned among other local landmarks.
What are the opening times?
London Dungeon usually opens from 11 AM to 4 PM on weekdays and 10 AM to 5 PM on weekends. However, there may be slight changes now and then.
When is the best time to visit the London Dungeon?
Weekdays are the prime time to visit the London Dungeon. It will still be busy, but much less than a weekend.
Getting an early start can mean beating the crowds, and if you've booked ahead, you're guaranteed entry.
Which other attractions can be visited in London?
Travel tips
Remember to book online to get the best price for your tickets and the most flexibility.
Make sure you arrive on time for your slot if you have standard tickets. You only have a 15-minute entry window, and you don't want to miss out on the experience.
For those who are easily spooked, be prepared for live actors and jumpy moments, as you walk around the dungeon.