Stonehenge is certainly the most famous prehistoric monument in the world. Stonehenge poses more questions than answers and has baffled archeologists and historians for centuries.
Due to its proximity, Stonehenge is an ideal day trip from London. Book a Stonehenge tour from London and find out why this prehistoric monument is considered a national treasure.
Though the intentions of Stonehenge remain unclear to this day, it is a marvel to behold considering the years in which it got constructed.
The prehistoric wonder is a cultural icon of the United Kingdom, and arguably one of the most famous landmarks in Europe. Stonehenge draws nearly one million visitors a year.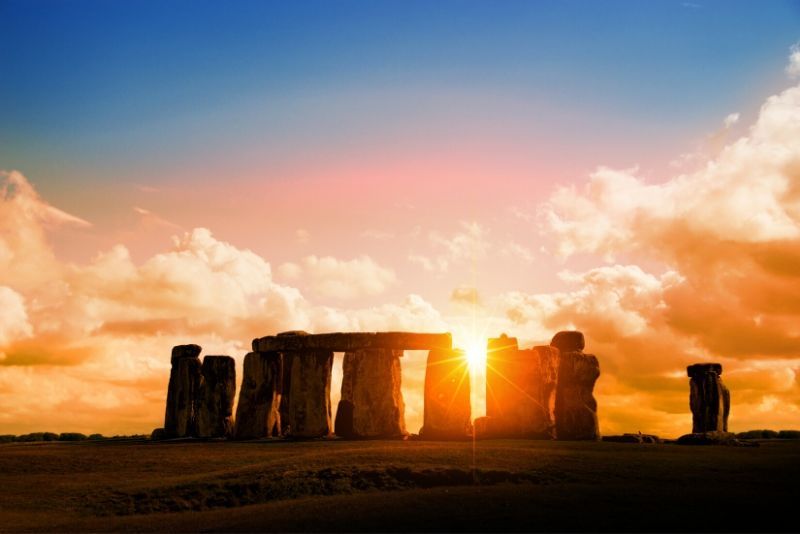 Here's all you need to know about Stonehenge, one of the most magical destinations for day trips from London.
How to get to Stonehenge from London?
Stonehenge is located 150 kilometers west London and is well within a comfortable day trip. It is possible to visit Stonehenge via car, bus, or train.
By car/bus: count around two hours to reach Stonehenge from central London, although the traffic can definitely impact travel times.
By train: there are trains running direct from Waterloo train station to Salisbury, situated nine miles to the south of Stonehenge. It takes 2 hours to get to Salibury plus 20 mins drive by local bus to reach Stonehenge.
How much does a Stonehenge ticket cost?
The tickets to visit Stonehenge can be booked online in advance, you can better plan your experience to the iconic monument and have a stress-free experience.
Adult (Age 18-64): €22.66
Senior (Age 65-99): €20.40
Children (Age 5-17): €13.60
Infant (Age 4 and younger): FREE
What will I see?
Stonehenge is a popular Neolithic and Bronze Age monument that attracts visitors from around the world. In addition to its pristine preservation, the reason and logistics of how the stones got erected remain a mystery.
Stonehenge Visitor Center
The visitor center is close to the actual stones. It is a good place to begin your journey as you learn the background of the ancient stones before getting a closer look. Shuttle buses depart from the visitor center to the historical monument.
The visitor center is also home to a café, gift shop, and restrooms.
The actual exhibition is a collection of over 250 ancient treasures. Some of the archeological discoveries are above ground, while other treasures were unearthed, including pottery, jewelry, and tools.
Stonehenge
Admission tickets are required to get near the site of Stonehenge. For a more up-close vantage point, you will need to book special access tickets, which are sold on a first-come, first-serve basis.
The privilege is immensely popular and limited in quantity.
The landmark is a UNESCO World Heritage Site and heavily protected to preserve its appearance. While you can get close to the statues, a barricade prevents visitors from getting directly in front of the stones.
Regardless, Stonehenge is a sight to behold, and there is little debate as to why it is one of the most popular and sought-after destinations to visit in England.
Though Stonehenge is predominately known for its main site, there are several other structures to visit in the area during your day trip.
In fact, Stonehenge is widely known as having one of the largest prehistoric collections in the world throughout its +2,000 hectares. There are close to 200 monuments to see within the UNESCO-protected site.
Other exhibits
Stonehenge is far more than its most well-known landmark. The UNESCO World Heritage site also includes Stonehenge Cursus, The Avenue, Winterbourne Stoke Barrows, and King Barrows Ridge.
Make sure you make time to appreciate these undervalued exhibitions.
Chalk grassland
Stonehenge also represents one of the larger Chalk grassland reversion projects on the globe. The landmark is at the end of the Salisbury plain. The landscape is best described as rolling hills combined with dry river valleys.
The surrounding setting is beautiful and pleasant. Walks around the landmarks introduce visitors to rich farmland as well as animals grazing in its fields.
It is hard not to get lost in the moment and envision what life might have looked like in 3,000 BC.
After checking out the visitor's center and surrounding landmarks, it is impossible not to conclude with your theories regarding the purpose of Stonehenge.
While some experts believe Stonehenge was a burial ground, the purpose of the site will always remain under speculation.
How much do Stonehenge tours from London cost?
Tours are a fantastic way to learn more about Stonehenge. You may find below the different types of tours.
Half day Stonehenge tours
Either morning or afternoon, this is the most popular type of tour to visit Stonehenge.
Count around US$ 70 per person, including transportation, tickets and tour guide. Private tours are more expensive but provide a more intimate experience.
Full day Stonehenge combined tours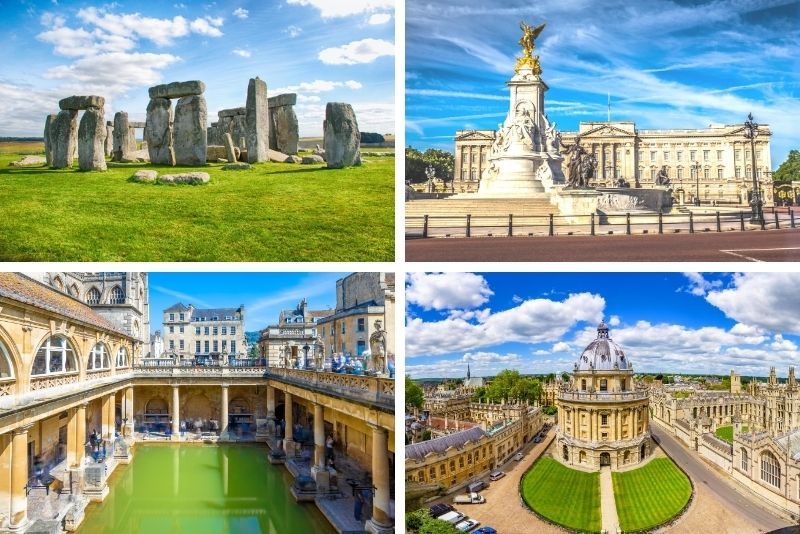 Traveling to Stonehenge offers the opportunity to visit other attractions along the way. Count between US$80 to US$ 140 depending on the types of package. You may find below the most famous Stonehenge combined tours.
Stonehenge + Bath: Marvel at Stonehenge and explore Bath on a full day tour.
Stonehenge + Windsor Castle: Discover the royal castle of Windsor and the mysterious standing stone circle of Stonehenge.
Stonehenge + Oxford: Visit the historic university city of Oxford and the world-famous Stonehenge.
Transportation is included with the tour as well as tickets, tur guide and other perks like complimentary meals.
When is the best time to visit Stonehenge?
The best time of the day for your tour of Stonehenge is ideally in the early morning or late evening. Crowds build at the landmark throughout the day, particularly after 11 am.
Another rush reaches the site in the early afternoon when another round of shuttles from London arrive.
Please keep in mind that you can only reach the stones with a general admission ticket or being part of a guided tour. Considering a guided tour allows you to avoid some of the crowds while you follow around a knowledgeable and crafty local guide.
What other day trips can be done to Stonehenge in England?
Travel tips
Use our search engine to compare all the Stonehenge tours departing from London. There are many offers online. Make sure to pick the one that fits best your needs and budget.
There are also places nearby Stonehenge where you can shop, dine, or drink.
It is important to bring comfortable clothes for the journey, and because Stonehenge is outdoors, you'll want to make sure you are prepared for anything the weather might throw at you based on the time of the year.