Salisbury – home of the Salisbury Cathedral, one of the most beautiful (and tallest) Gothic cathedrals in the country. The medieval city also guards the best preserved copy of the Magna Carta, one of the most important historic documents and symbol of liberty.
A stone's throw away from Stonehenge and Bath, a day trip to Salisbury from London is an ideal way of getting a real taste of the English countryside and its rich history.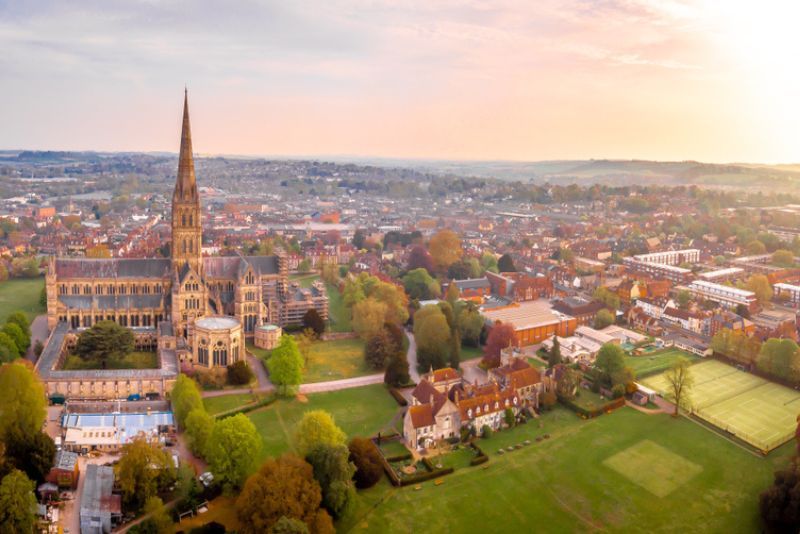 Here's all you need to know about Salisbury, one of the most exciting day trips from London.
How to get to Salisbury from London?
The city of Salisbury is about 140 kilometers southwest of London and is easily accessible by car and public transportation.
From London to Salisbury by car
The fastest route to Salisbury from London is via the M3 motorway. When you reach Basingstoke, take the exit on junction 8 and follow the A303 to Andover and finally Salisbury. The car journey takes about 2.5 hours.
From London to Salisbury by public transport
There are direct train services from London Waterloo to Salisbury every half hour, with the journey taking about 1.5 hours. Tickets cost £19 (US$24).
From Victoria Coach Station, you can ride a bus to Salisbury, which takes about 3.5 hours. Bus tickets cost about £9 (US$11).
Guided tour to Salisbury from London
If you would rather not drive out to Salisbury or tackle the public transportation from London, you can book a guided tour. Aside from transportation, the tours on offer include the services of a guide who will highlight the attractions along the way. Most tours last between 10 and 12 hours, depending on the route and visits.
What is the typical itinerary?
Your journey to Salisbury begins at your hotel in London or prearranged meeting point with your tour. During the ride, the guide will offer historical context and information about the region and the places you visit.
Many tours to Salisbury start with a visit to Windsor Castle, home of the British royal family since the 11th century. After touring the castle grounds, your journey through the English countryside will take you to the mysterious Stonehenge. You can explore the 5,000-year-old World Heritage Site that is theorized to have operated as an astronomical clock and religious temple.
The next stop of your tour will be Salisbury itself, home of the Magna Carta and many Gothic cathedrals. You can view the historical document in Chapter House, marvel at the impressive Spire, wander in the bustling market and grab lunch at a traditional bub. The tour may then proceed to Bath, for a visit to the Roman Baths and Pulteney Bridge, before returning to London.
What kinds of tours are available to go to Salisbury?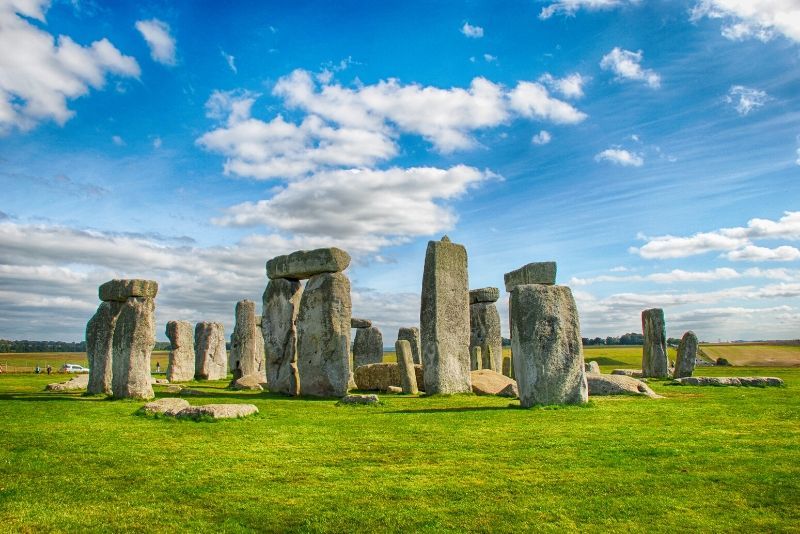 Guided tours to Salisbury plus Bath, Stonehenge and Windsor Castle from London
The easiest and most affordable way to explore Salisbury is with a guided tour into southern England. The itineraries cover many of the city highlights and typically include stops at Stonehenge, Bath and Windsor Castle. Entrance fees are usually covered and on certain tours lunch is also provided.
Unguided private tour to Salisbury plus Stonehenge from London
If you would like to explore Salisbury and Stonehenge at your own pace, you can book an unguided private tour in a luxury vehicle. These flexible tours are ideal for small groups and families, with some also stopping at Windsor Castle. To make life easier, these packages include hotel pickup from Heathrow or London.
Private tour to Salisbury plus Stonehenge from London
For an even more relaxed experience in Salisbury and southern England, your best option is a private tour that also covers Stonehenge. These tour options are strictly for small groups and you will have the undivided attention of your guide.
There are also options for visiting Bath and Windsor Castle along the way, offering a more rounded perspective of the region.
How much does a day trip to Salisbury from London cost?
For a guided tour to Salisbury that also covers Stonehenge, Bath and Windsor Castle, expect to pay between US$140 and US$230 per person. The cost varies according to the itinerary and group size, whether entrance fees are covered and if lunch is provided.
An unguided private tour to Salisbury and Stonehenge costs between US$520 and US$750 for a group of 3. No entry fees are included and the final price depends on the type of vehicle, itinerary and duration.
The cost of a private tour to Salisbury and Stonehenge typically ranges from US$120 to US$250 per person, while a private excursion that includes Bath or Windsor can cost US$200 to US$300 per person. The price will ultimately depend on the size of your group, type of vehicle and exact itinerary.
What will you see and do?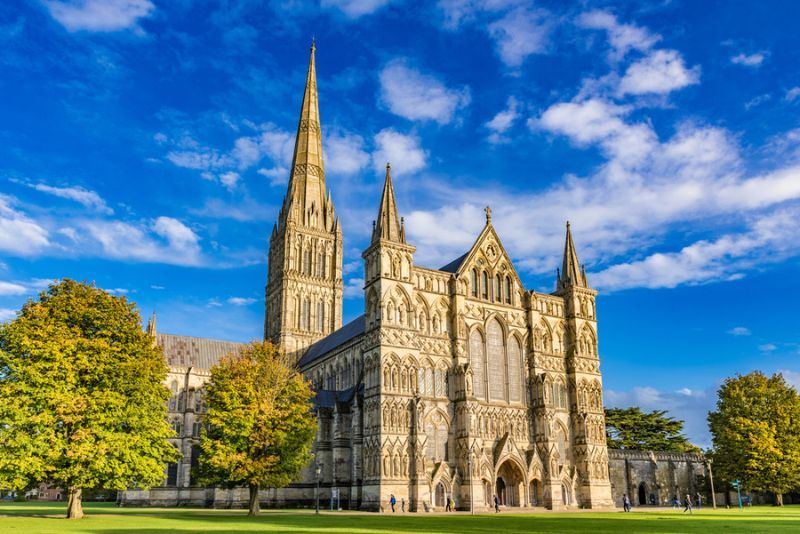 Salisbury is best known for its iconic gothic cathedral and the Magna Carta, which will thrill travelers with an interest in history. The Salisbury Cathedral has the tallest spire in the country, which at 123 meters high is a feat of medieval engineering.
During your visit to the cathedral, you go to the Chapter House to see the best-preserved copy of the Magna Carta. The agreement between King John of England and rebel barons for rights and the rule of law was signed in 1215. The Salisbury Museum, which also features artifacts from Stonehenge, will give visitors an overview of the region's history through the eons.
The medieval city also has many walks and footpaths that will allow you to get around with ease. Salisbury also has many parks, where you can enjoy a picnic, as well as dedicated bicycle paths and routes. The nearby airfield at Old Sarum should also be on your list, if you are interested in a scenic flight or tandem skydive.
When is the best time to visit Salisbury?
The best time to visit Salisbury is during spring and early summer, when it is the driest and warmest. The weather is still relatively warm in early autumn, however there is a greater chance of rain as it gets colder.
Are there any tours to Salisbury from other cities in the UK?
Yes, there are tours departing from other cities in the UK:
Travel tips
Wear comfortable walking shoes to get around Salisbury on foot.
Even during the summer, there is always a chance of rain in the UK, so pack an umbrella or raincoat for your visit.
If your tour includes a lunch, inform the tour provider of any dietary restrictions or allergies before booking.