Oxford is one of the oldest university towns in the world and must-visit destination for every England first-time visitors.
A day trip to Oxford from London and visit an outlet for artistic types as well as intellectuals seeking inspiration. Its small-town charm is a relief for travelers with plenty to do and see.
Get a glimpse of student life as you peek inside the halls of one of the world's oldest universities or visit the filming locations used in the Harry Potter films.
However, Oxford might be famously known for its universities, also home to world-class museums, amazing covered markets, awesome pubs, and delightful gardens and parks.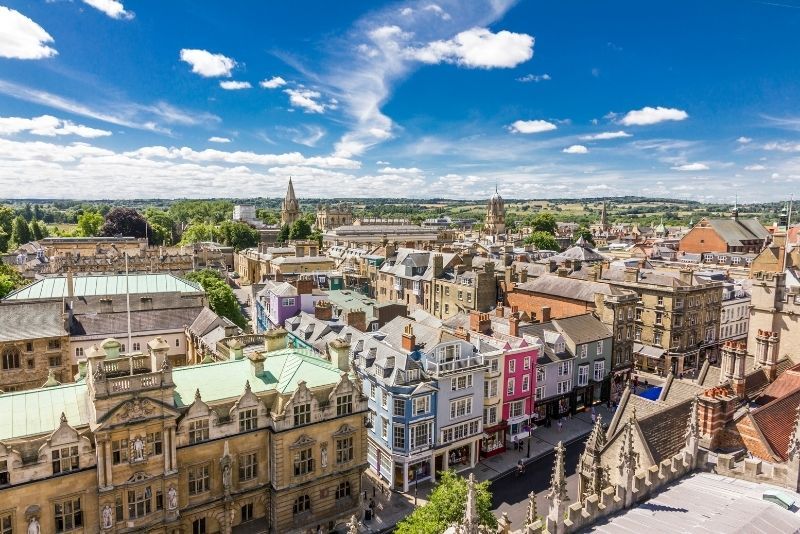 Here's all you need to know about Oxford, one of the best destinations for day trips from London.
What are the best things to do in Oxford?
The adventure merely gets started in the downtown area even though Oxford has also plenty to see outside its immediate surroundings.
Explore Oxford University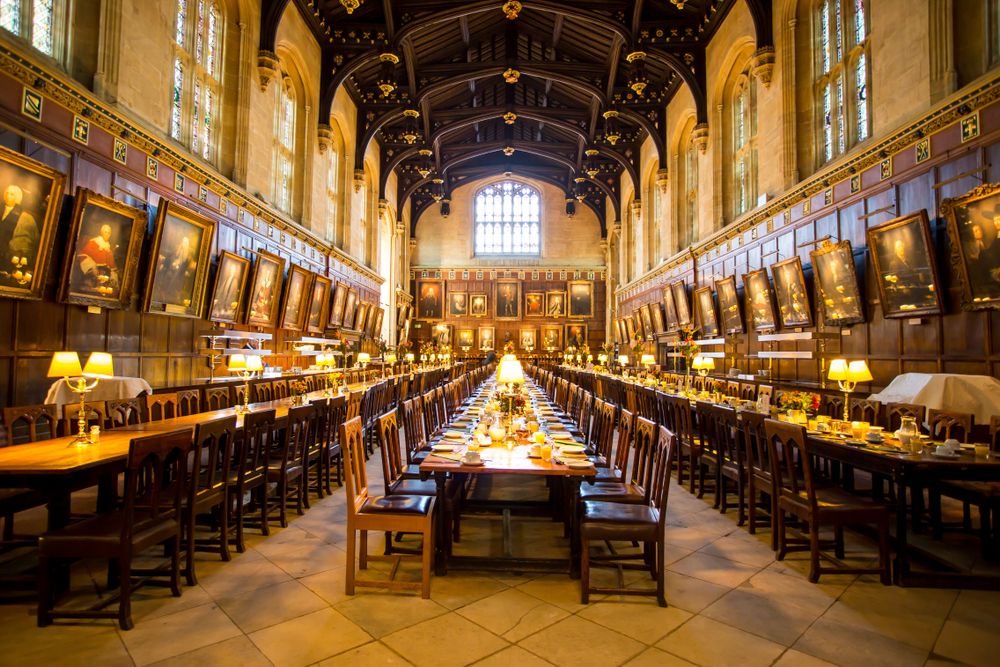 The Oxford University is the oldest English-speaking institution in the world. As a result, you can expect a tour of the campus to awe you with its legendary architecture and beauty.
The world leader in research has origins that date back to the tenth century.
Visit world-class museums
With so much history and culture, it's no surprise that Oxford boasts so many awesome museums and art galleries. The most popular ones are the Museum of Natural History, the Pitt Rivers Museum and the Ashmolean Museum.
See filming locations
In addition to galleries and other displays of work of art, its backdrop is famous in countless films. "Harry Potter" and "007 James Bond" are just a couple of examples of Hollywood blockbusters that shot footage with Oxford as its backdrop.
Enjoy outdoor sports
The landscapes are ideal for getting exercise, like walking, boating, and cycling are popular in Oxford. For leisurely sightseeing, take a trip on a punt (a traditional boat) or go on bike tour if you prefer to stick to dry land.
Discover Oxford Botanic Gardens
The oldest botanic gardens in the United Kingdom span 130 acres. It is a perfect getaway from the busier parts of the city. Visitors get in touch with nature while taking a journey through more than 6,000 types of plants.
Admire the Blenheim Palace
Enjoy another escape to paradise from the busier quarters of Oxford. Blenheim Palace is a historic country house with some of the most impressive gardens you'll ever witness.
It is a short drive outside of the city limits yet worth the detour. The estate is the birthplace of Winston Churchill.
Taste delicious food
The food in Oxford has always been herald and is worth trying out for afternoon tea.
Enjoying delicious local dishes is highlighted by the surrounding landscape in a city that contains buildings in every conceivable style of English architecture. The city also sells some of the finest produce in England.
Located in the outskirts of Oxford, Bicester Village is a popular place to shop for tourists. The luxury shopping outlet is the perfect destination to spoil yourself while on vacation.
What are the best Oxford tours from London?
Do you wish to escape the bustle of London and explore all the best sites of Oxford? There are many different types of Oxford tours available from London. You may find below the most popular ones.
Oxford walking city tours
Discover all of the history and architectural beauty Oxford has to offer on a walking tour. Visit the Oxford University, admire the Bodleian Library and other incredible sights. There are many Oxford guided tours from London, pick the one that suits you best.
If you prefer to travel to Oxford by your own, you may check here the full list of Oxford walking tours.
Oxford Harry Potter filming location tours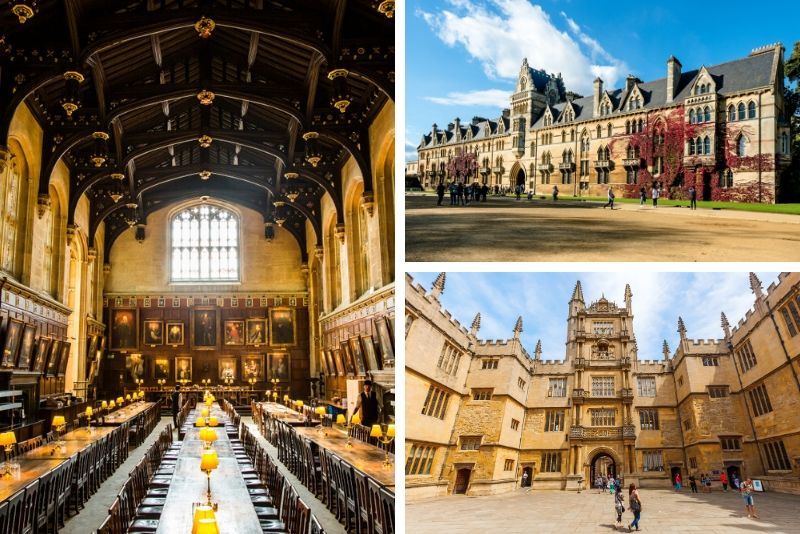 Several scenes from the Harry Potter movies were shot here. Book a Harry Potter guided tour and visit the actual sites used in the filming of the Harry Potter movies. Some packages including the Harry Potter Studio in London and Oxford also exist. If you are a Harry Potter fan, this is an incredible experience not to be missed.
If you travel by your own, you may also book a Harry Potter tour in Oxford.
Oxford tours combined with other attractions
There are many guided tours combining Oxford and other interesting places along the way. You may find below the most famous ones. Note that some tours may include more than two places.
Oxford + Windsor Castle: Visit Oxford and Windsor Castle on a full-day trip from London.
Oxford + Stonehenge: Unearth Neolithic secrets at Stonehenge and explore the famous city of Oxford.
Oxford + Warwick Castle: Explore the stunningly preserved Warwick Castle and Oxford in a full day tour.
Oxford + Stratford-upon-Avon: Discover Shakespeare's birthplace and enjoy some time to explore Oxford.
How much does a tour to Oxford from London cost?
Oxford day tours from London start at US$ 50 - US$ 80 depending on the type of tour and how much you will see.
It is also possible to spend over US$ 100 on a full-day tour combining other places along the way yet is still a great value considering transportation, tickets and meals usually get provided.
There are many online travel agencies offering those packages. Make sure to use our search engine, read reviews, compare prices and book the tour that fit best your needs and budget.
How to get to Oxford from London?
Oxford is approximately 90 kilometers northwest of London.
The two preferred ways to reach Oxford from London are bus or train. Both methods of public transportation frequently leave for Oxford. The simple day trip from London takes about an hour by train, and slightly longer by bus.
What other day trips can be done to Oxford in England?
Travel Tips
There are a couple of tips that will help make your stay in Oxford more memorable:
Plan ahead for convenience. Oxford is a popular city to visit for a reason. Therefore, it helps to plan. Some tours, especially of the university, botanic gardens, or museum, fill up quickly. You may only visit Oxford once, so you'll want to make sure to visit all the must-see attractions.
Consider a combied tour. Tours are convenient because you don't have to worry about getting from one place to another. Combined offers can also save you money and time. Listening to a guide will provide more information and details about the attractions than you otherwise would learn on your own.