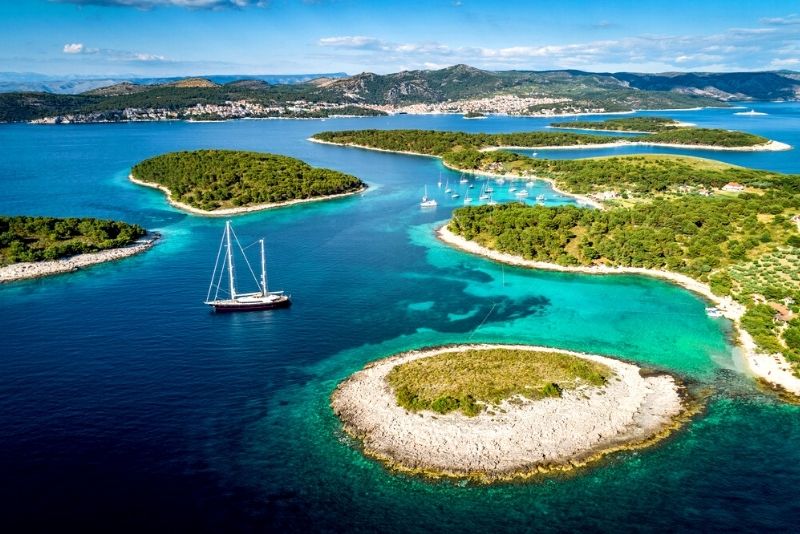 The clouds are beginning to clear and the sun is starting to shine as we all look ahead to a future full of travel adventures. Today, we're going to be running through 36 of the very best islands to visit across the diverse and stunning continent of Europe.
1 – Sardinia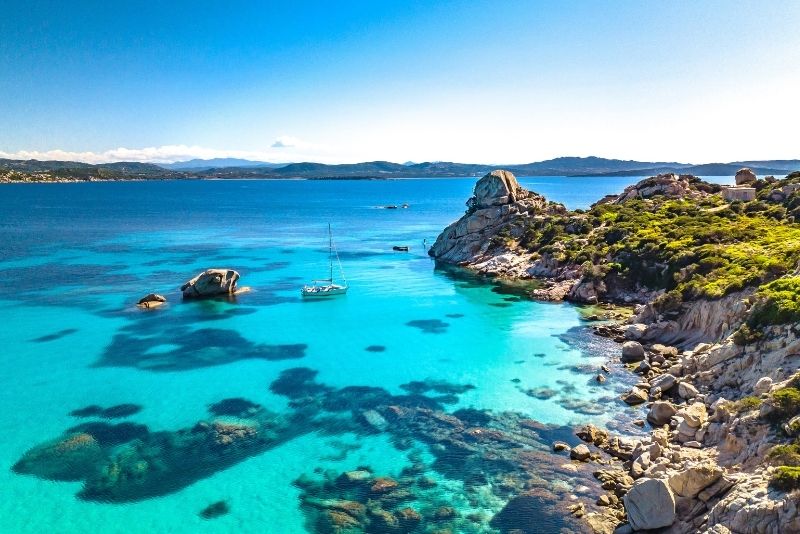 Sardinia is the escape from mainland Italian life that many don't even know they really need – but once they've arrived, they'll forever wonder why they delayed in the first place. The heart of the action stems from the incredible boat tours that give visitors a chance to really take in the beauty of the island.
2 – Santorini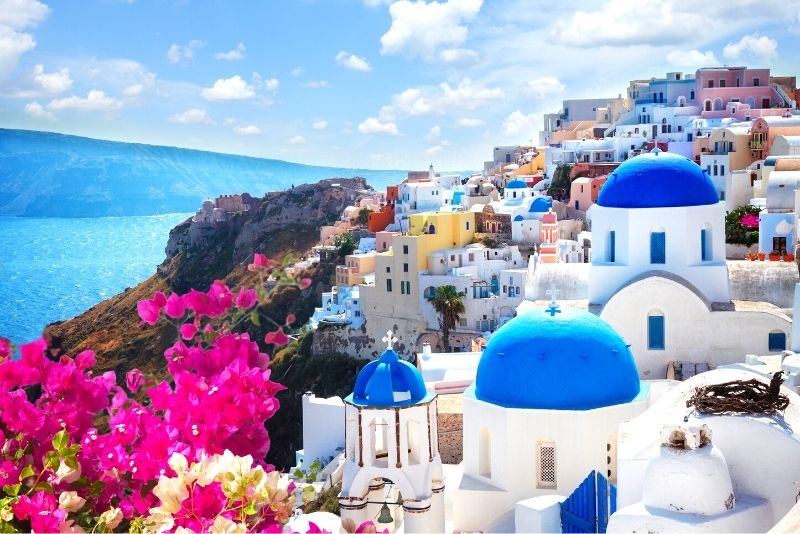 Known for the white buildings and luxurious landscape, Santorini offers us a glimpse into how the other half lives. There are so many fun things to do in Santorini and whether it's a boat tour or pure relaxation you're after, we're pretty sure you'll find happiness here.
3 – Corfù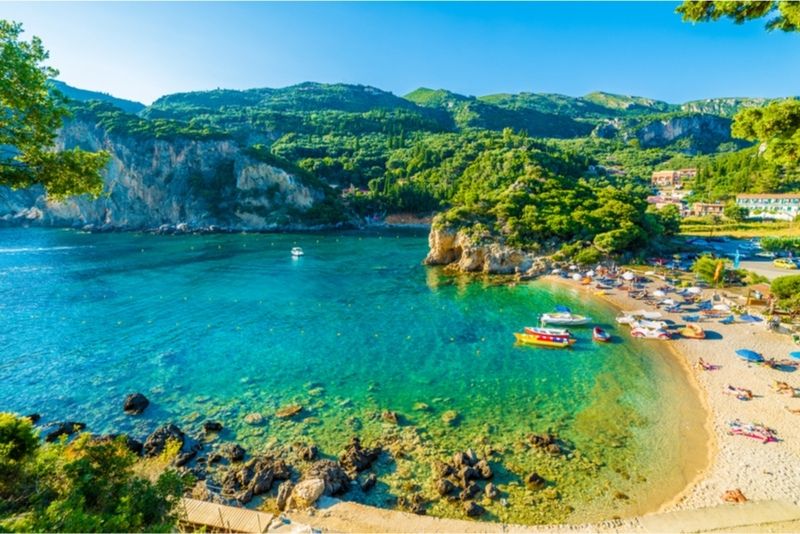 It's easy to confuse this island for paradise, and that's before you take into account all the fun things to do in Corfu. We've got boat tours, trips to Paxos Island and Antipaxos Island, and it's also possible to just sit back and enjoy a nice drink on one of the many beaches there.
4 – Tenerife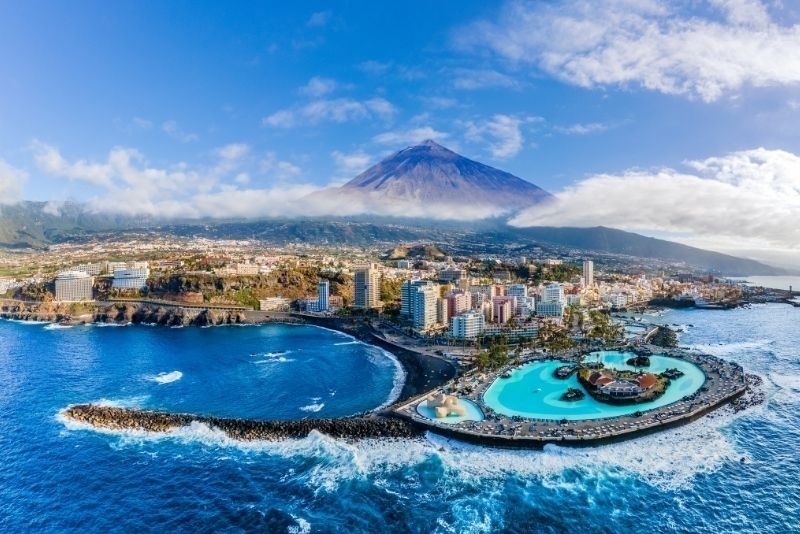 If we're talking about popular hotspots, Tenerife is up there with the best of them.
There are some utterly unusual things to do in this Spanish nirvana and more often than not, it's all about the action. Boat tours, kayaking, whale watching, hiking up to Mount Teide – it's all there. Even if you aren't into any of that, Tenerife is full of culture and surprises.
5 – Mallorca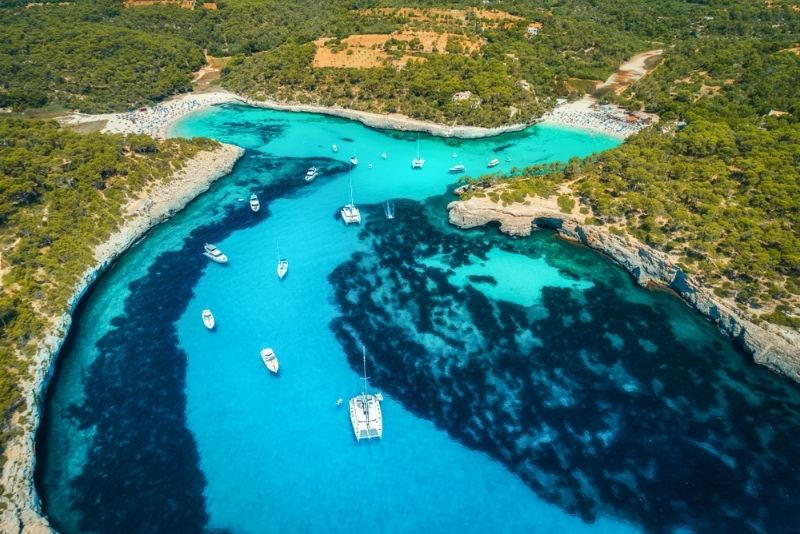 Everyone needs to take a trip to Mallorca in their lives – if only to say they've actually done it. This jewel of the Balearic Islands is stacked with fun things to do with every corner of the island being totally and utterly unique.
Plus, as is so often the case with these destinations, there are some awesome boat trips up for grabs.
6 – Sicily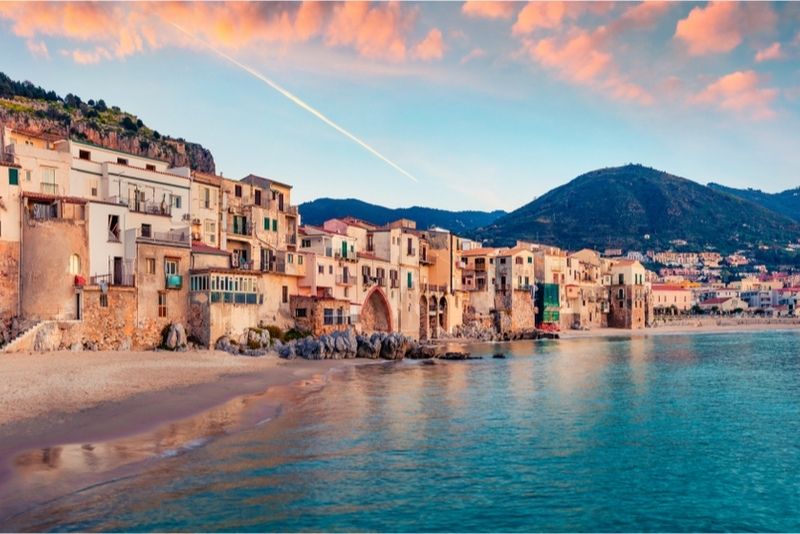 Sicily can be found just off the "toe" of the "boot" of Italy, but don't let that fool you – because this place is the definition of glamourous.
Boat trips are one thing but the actual architecture and overall views leave us feeling breathless. The Valley of the Temples is a great tourist attraction, the people are friendly and the sense of majesty is to die for.
7 – Crete
Peace and serenity are what so many of us try and pursue in our day to day lives, and that's especially true on holiday. Thankfully for us, there are spots like Crete where we can get up to do lots of fun & unusual things – as well as a few stereotypical ones.
Crete Island is one of the best Greek islands to visit; it's so calm, and that's what travelers love the most.
8 – Pakleni Islands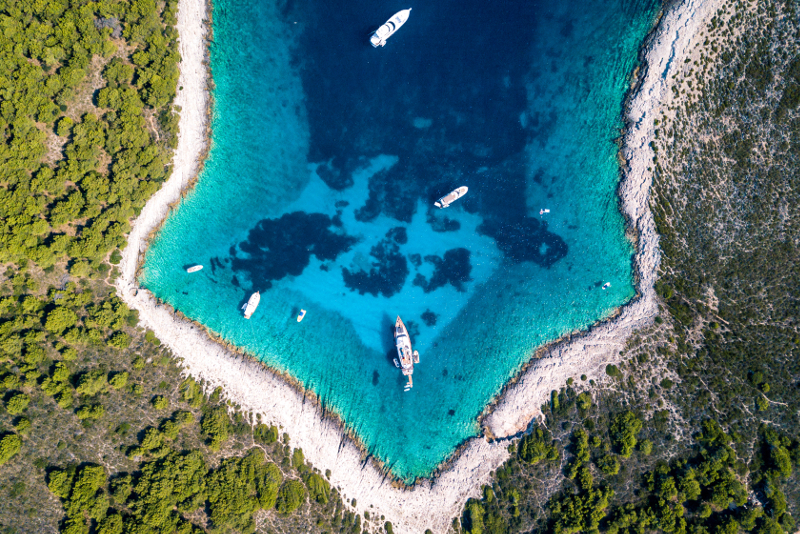 Split is one hell of a city at the best of times but when you blend it together with the Pakleni Islands, anything is possible. Pakleni Islands are true paradises and can be reached on a day boat trip from Split.
In Split, entertainment won't be in short supply but most importantly, neither will the chance to learn. Whether it be about Croatian culture or why everyone is so obsessed with Game of Thrones, it won't come as all too much of a shock that there are fun thing to do in Split.
9 – Capri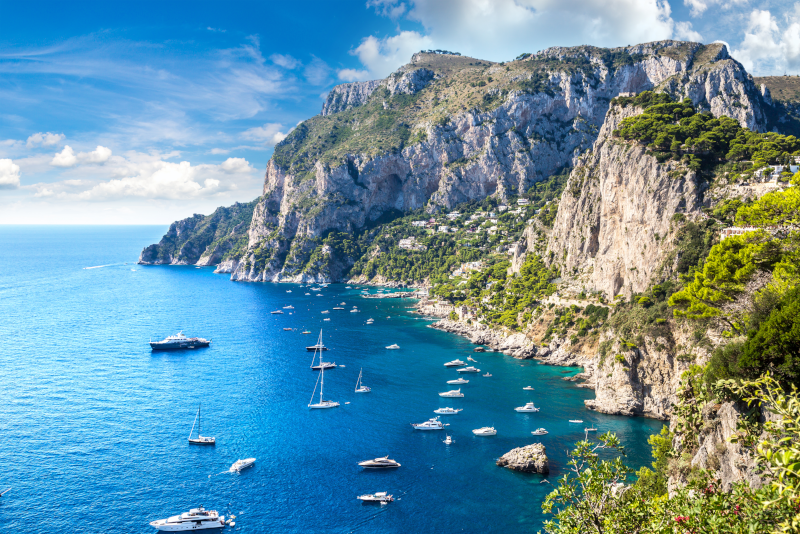 There's a layer of romance expected when visiting certain parts of the world and that line of thinking falls perfectly into the conversation when discussing Capri. The boat trips in Capri are phenomenal, the cliff edges are dramatic and there are nothing but good vibes to be found. You can easily reach Capri from Naples on a day trip.
10 – Malta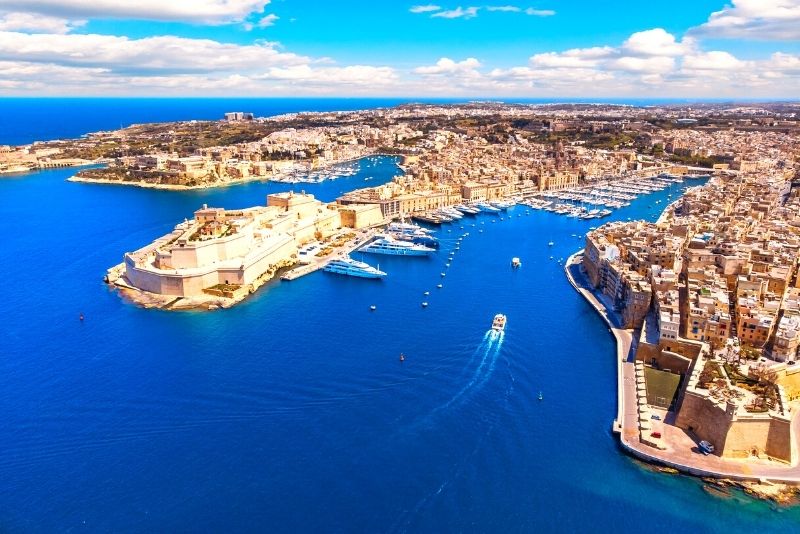 While it may have dropped off in the eyes of some regarding the best place for a European getaway, we're here to argue the case for the fun things to do in Malta.
This is a proud nation steeped in historic sites and grandeur, and that's before you even get to jet around the outskirts of the island: boat trips in Malta are wonderful!
11 – Kos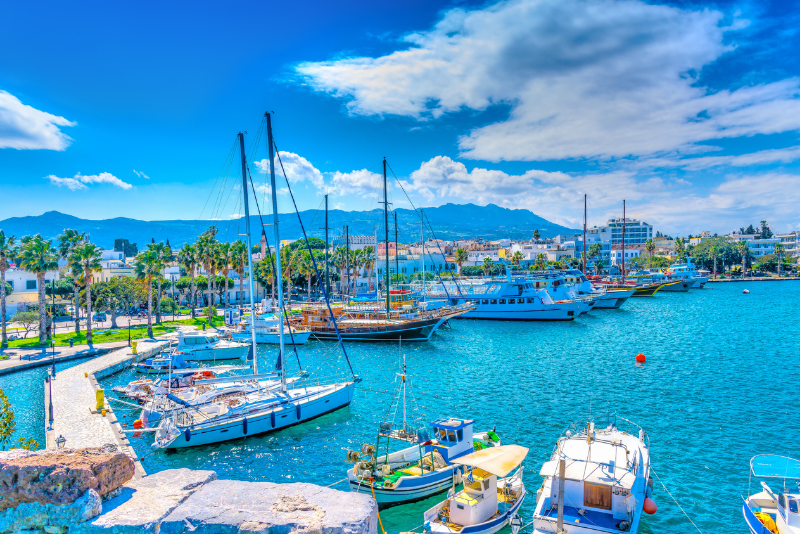 It's not outrageous to suggest the sun never goes down in Kos, because there are so many fun things to do in Kos that it always feels as if there's a ray of sunshine waiting around the next corner.
With its stunning castle and lavish mosaics, Kos is as underrated as they come. The beaches are not very crowded and are the perfect destinations for the boat trips in Kos.
12 – Lanzarote
Lanzarote can be whatever you want it to be – unusual, wild, relaxing, it really doesn't matter.
It fits into so many different bubbles thanks to the fun and unusual things to do in Lanzarote, especially if Timanfaya National Park is on your list. If you are visiting Lanzarote, consider the boat trips around the island: you will be surprised!
13 – Mykonos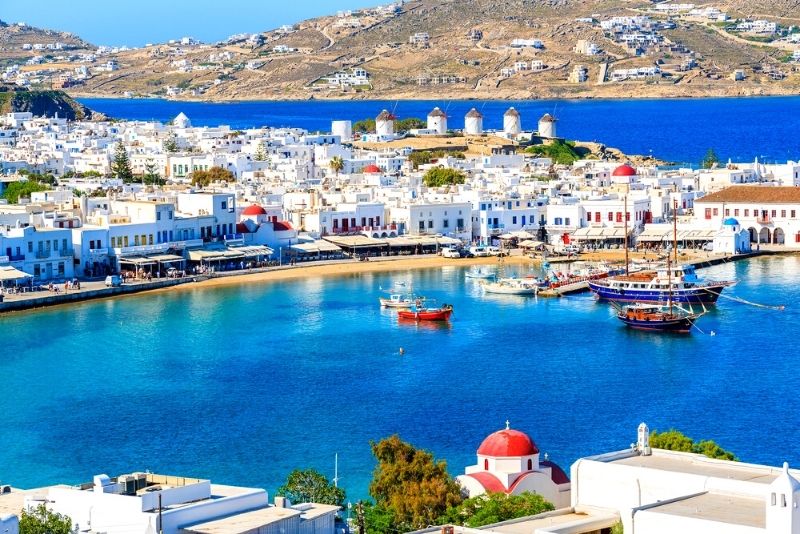 The vibrancy and a good nightlife are two things that we consider to be, if not essential, then very important on any holiday – and Mykonos ticks that off pretty easily.
There are more fun things to do in Mykonos than we can even count and even if you just want to lie on the white sand beaches, that can easily be put onto the agenda. Other nice activities to do in the islands are boat trips, snorkeling and kayaking.
14 – Gran Canaria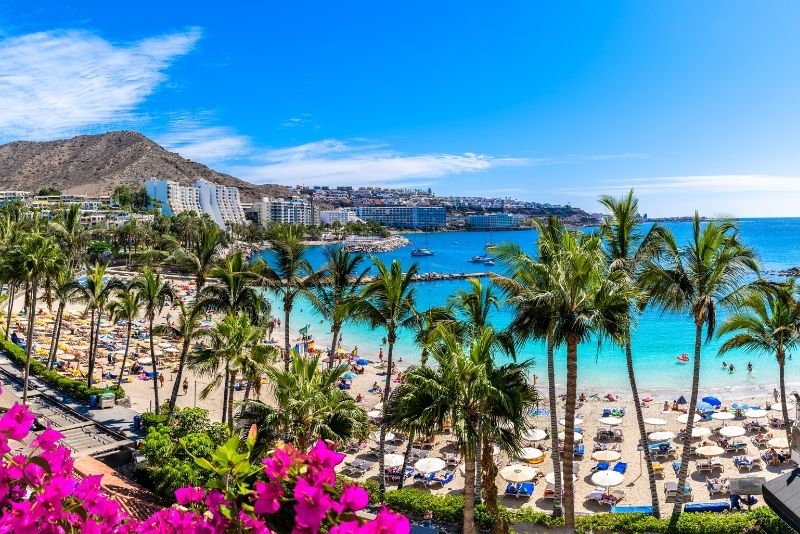 Some of these islands flaunt their glory to the watching world, but Gran Canaria would rather sit back, let you visit their neighbours and then invite you in.
Gran Canaria offers many activities to do in the island: boat trips, volcanic landscapes, you name it and this place probably has it.
15 – Corsica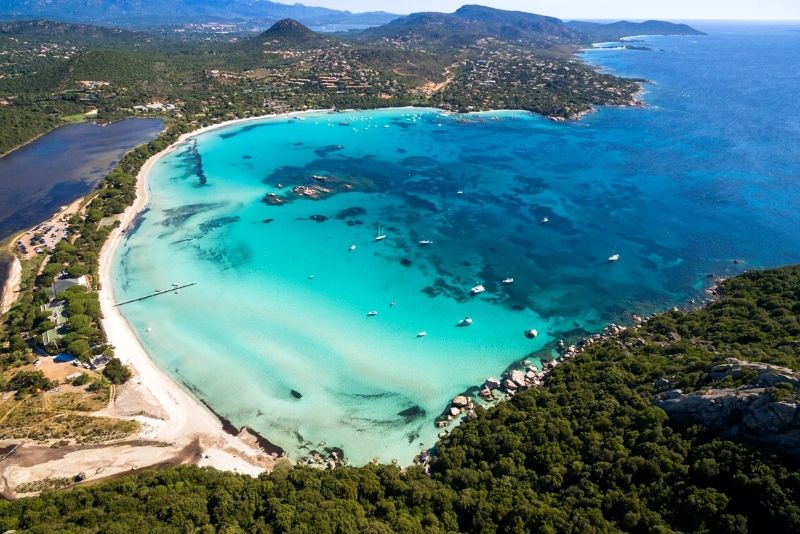 It may be French to some, but Corsica holds a valuable place in Italian culture.
The buildings are dramatic, the hiking trails are breathtaking and the sense of occasion, whenever you walk around a new area of the island, is inspiring.
16 – Menorca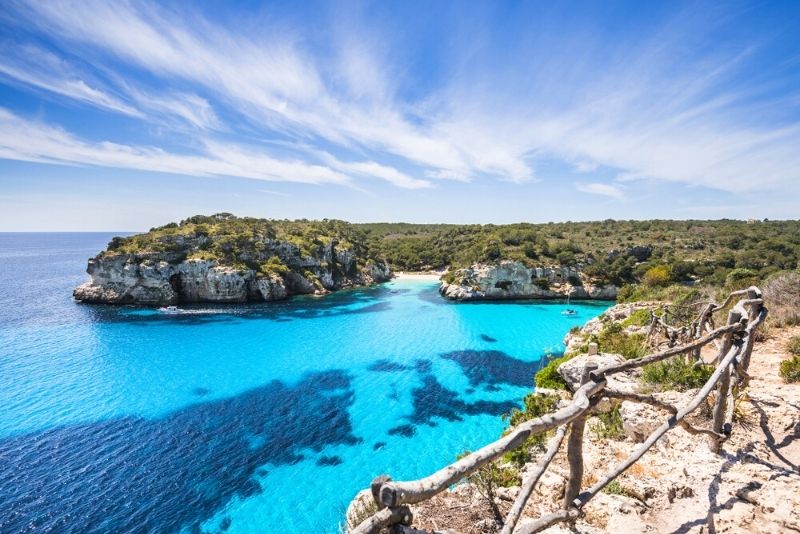 The best part about Menorca is how understated it is.
It's important to get the word out there about how nice a place is but these fishing villages and nature reserves will sell themselves.
Take a boat trip in Menorca, check out a vineyard, go kayaking – there's no end to the things to do in the island.
17 – Rhodes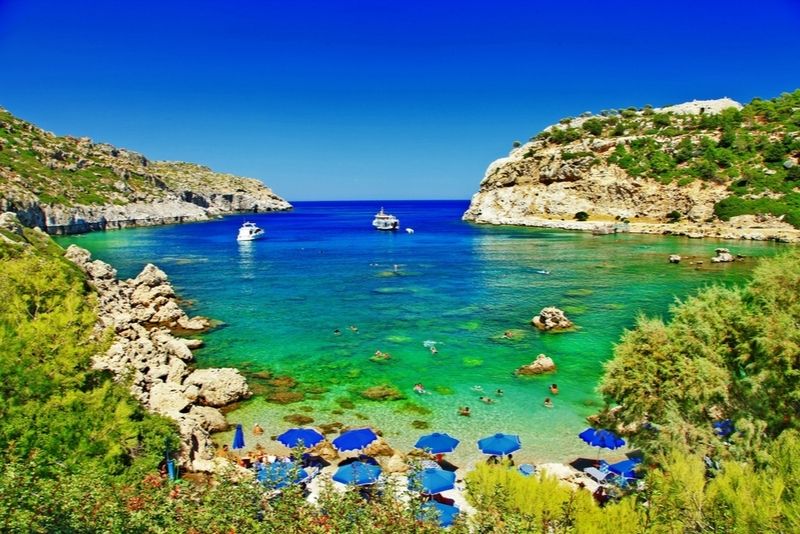 The images alone of Rhodes should be enough to sell it as an alluring destination, but perhaps the Greek history behind it is what really gets it over the finish line.
Rhodes is as ancient as they come and should be praised for its ability to continue reinventing its own identity. Among the things to do in Rhodes, outdoor activities such as snorkeling, boat trips and excursions to the islands are the best ones.
18 – Madeira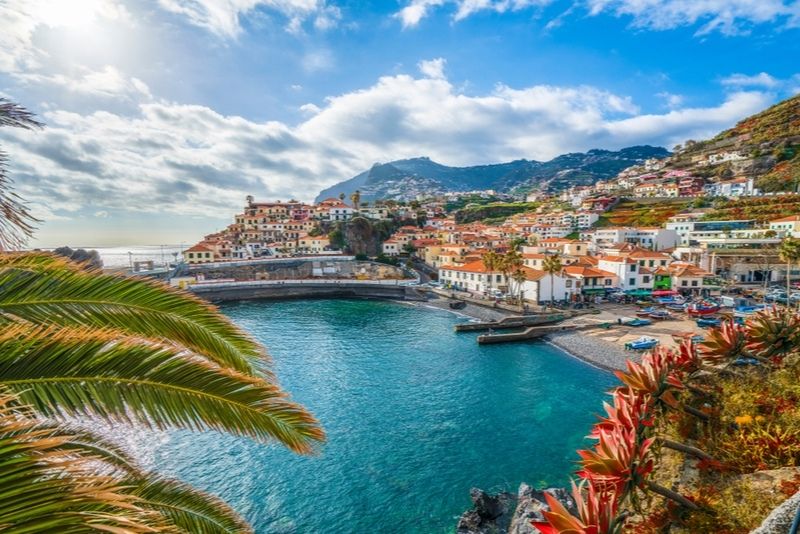 Everyone in Madeira has a story to tell and we absolutely adore that.
The no-nonsense locals know how to show visitors a good time and if that isn't enough, there are other methods that can be used to get around. Jeep tours, boat tours, whale watching around the island – it's just splendid.
19 – Aeolian Islands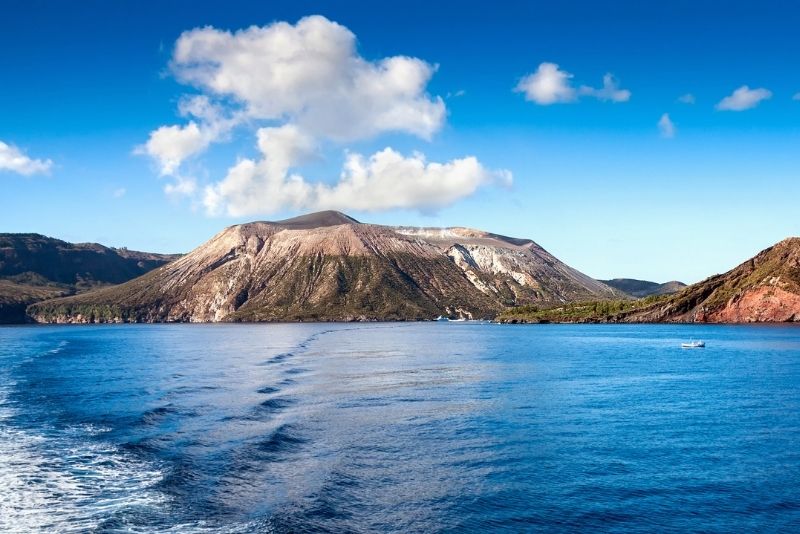 At the end of every great video game there's a final showdown against a frightening backdrop: and Aeolian Islands represent that.
This volcanic hub of activity lies in waiting, accepting those who arrive as their own within seconds.
20 – Azores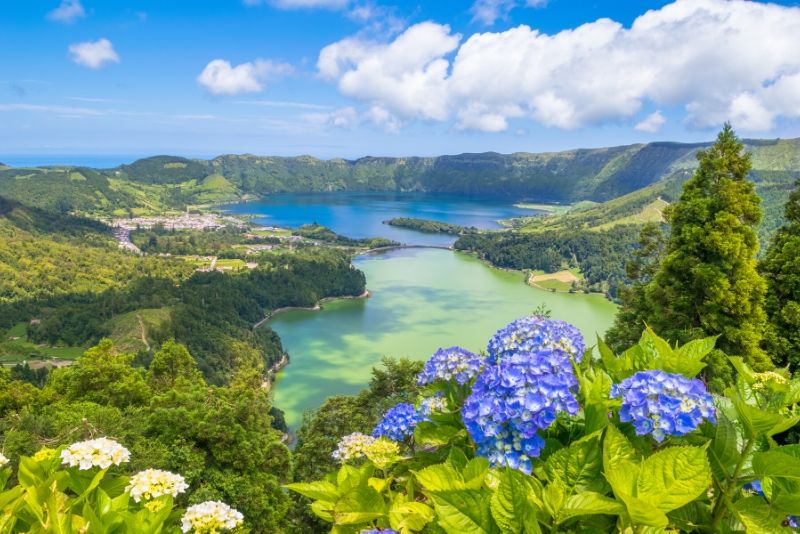 There are many islands that just build off of name-value alone but for Azores, it's all about the spectacle.
The blue waters are great but unless it's mixed in with this much nature, it almost falls to the back of the line.
Jeep trips are great here, whale watching is fun, and just looking over the island from above is also quite an emotional experience.
21 – Zakynthos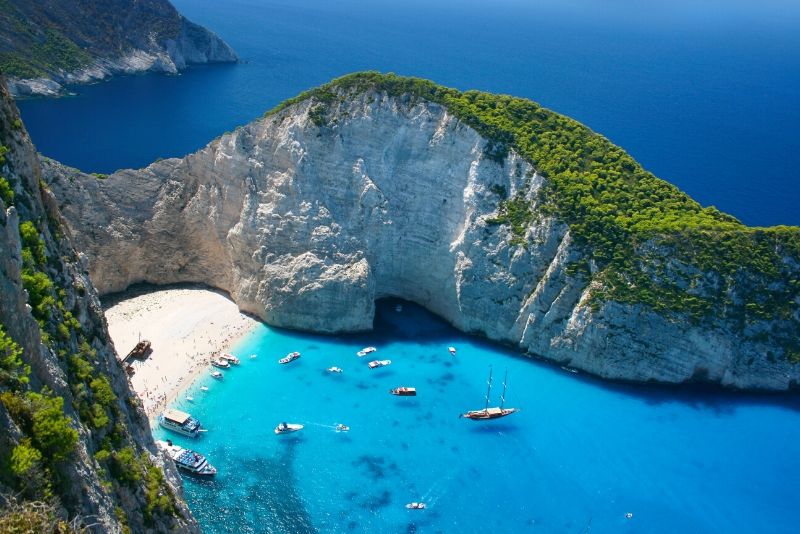 No White Cliffs of Dover on offer? Not to worry, Zakynthos gives us the next best thing.
The Greek wonderland thrives on the water sport and boat trips features they possess but within the heart of the cities, there's also a feeling of real togetherness amongst the locals.
22 – Milos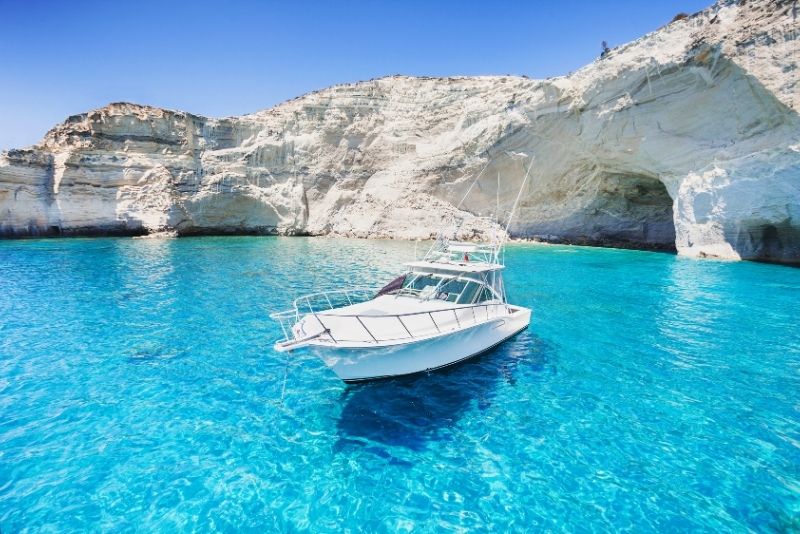 It's almost hard not to be blinded by the combination of sunny days and clear white mountains in Milos, but at the same time, it's well worth throwing on a pair of sunglasses just to really embrace it.
Boat tours are the right route to go down in terms of travel but in regards to the wider picture, we love how much of an underdog Milos is in contrast to its neighbours.
23 – Tremiti islands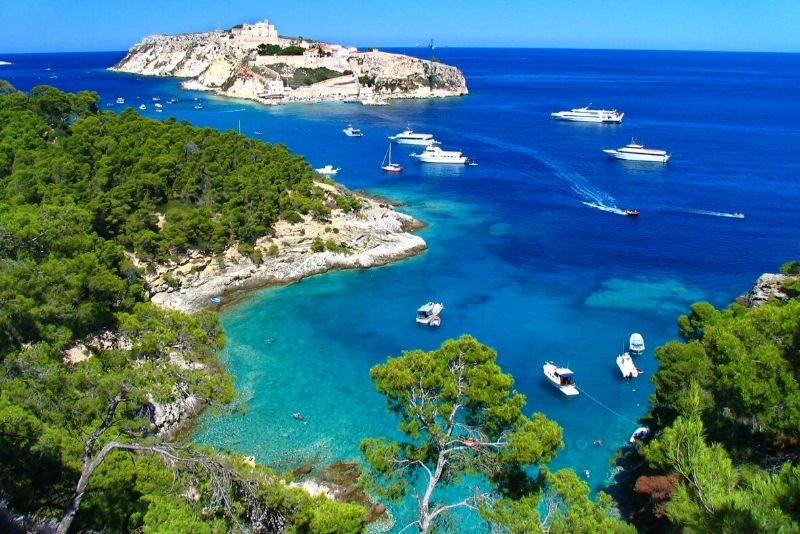 If you squint a little harder and look really closely, Tremiti Islands will present itself like a magnificent early Christmas present.
As part of Gargano National Park, the islands are rich with marine history and spectacular diving areas for those who feel like living on the wild side.
24 – Naxos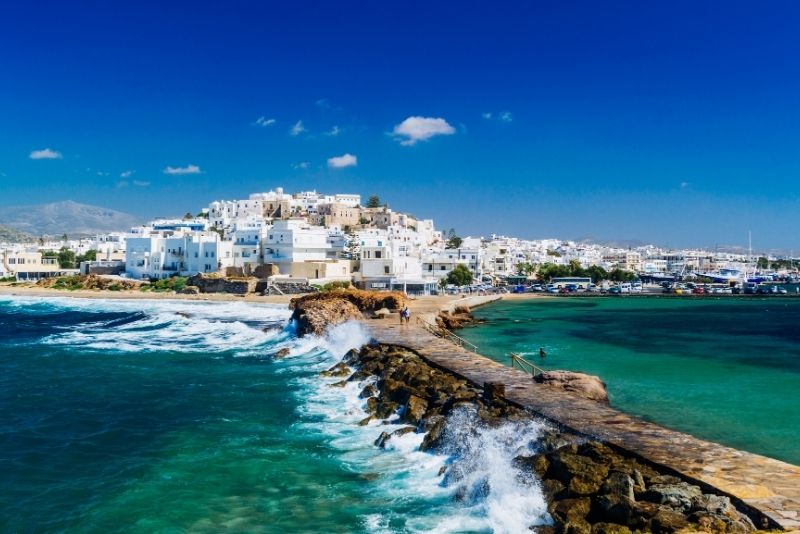 Naxos isn't huge in size but what it lacks in that department, it more than makes up for in excitement.
Everywhere is bustling with great nightlife spots and wonderful restaurants with there being so many mountain villages to explore. Plus, the ancient ruins are truly out of this world. Boat trips are a good way to see the marine landscape of Naxos.
25 – Ischia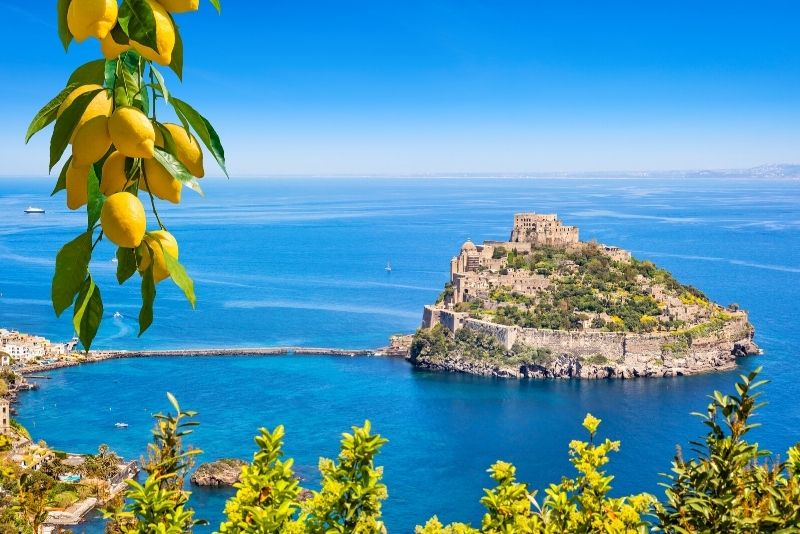 As if the name alone wasn't beautiful enough, Ischia itself is just marvellous.
This volcanic island in the Gulf of Naples offers up an escape from the city life and feels like the true definition of a sanctuary away from home.
You can reach Ischia on a day trip from Naples. If you are staying some days in Naples, check out our list of best things to do in Naples. Don't forget to try the real pizza!
26 – La Maddalena
Maddalena Island is almost like a sub-plot within the grander episode that is Sardinia. It's not quite as mainstream but with views like that, it doesn't need to be.
It's almost like a secret island and while we have to expose the secret, more folks need to see it. Take a boat tour from Palau to discover this amazing national park
27 – Paros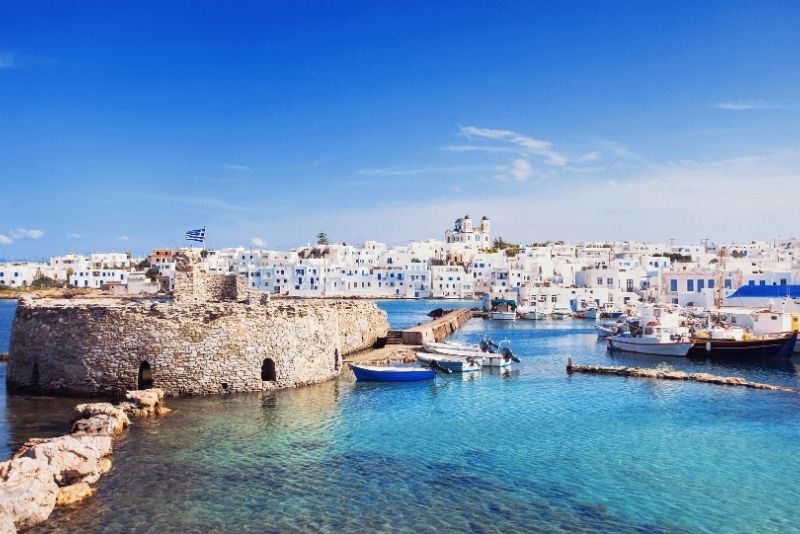 There's one word that comes to mind when we think of Paros: tradition.
The tradition within the crisp white buildings, tradition in the swimming coves and tradition in the Greek villages that light up the landscape from dawn until dusk. As most Greek islands, Paros offer wonderful landscapes when seen from the sea: join a boat trip and enjoy the view.
28 – Elafiti Islands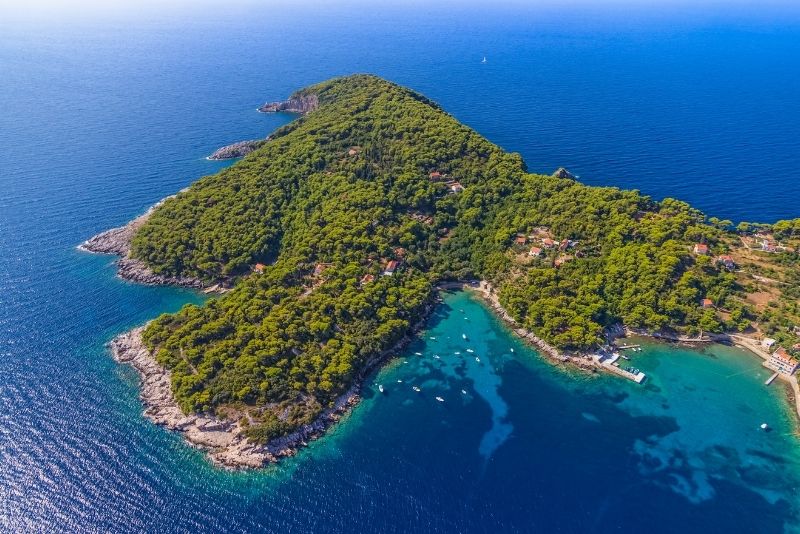 The Elaphites extend beyond the wonders that lie in the great country of Croatia. It's a pretty small land area but with gorgeous seafood and a small population, serenity is always going to be on the menu.
You can travel through the Elaphites from Dubrovnik. Check out our article about the best things to do in Dubrovnik if you are spending some time in the city.
29 – Saronic Islands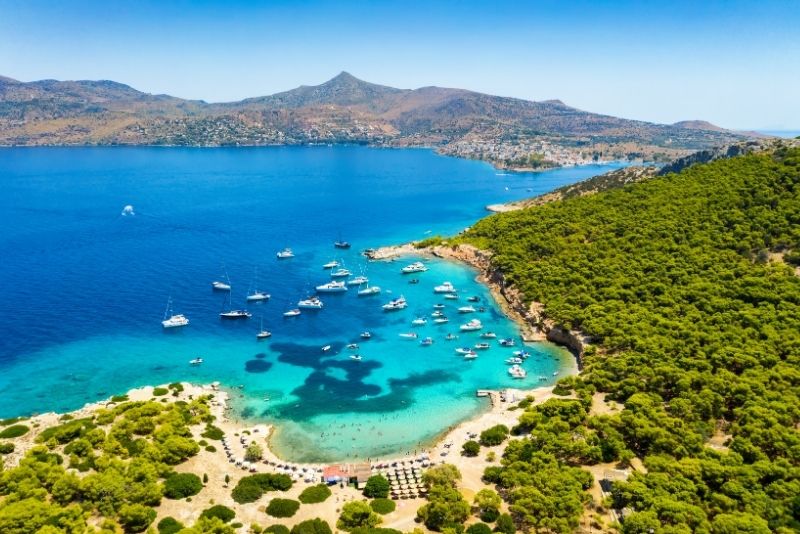 Just off of the Peloponnese peninsula, we find the Saronic Islands, that can be reached on a boat trip from Athens.
From Athens one minute to paradise the next, this is like jumping in a time portal that could be located anywhere on earth.
This is all about history – and that's what Greece was built on.
30 – Formentera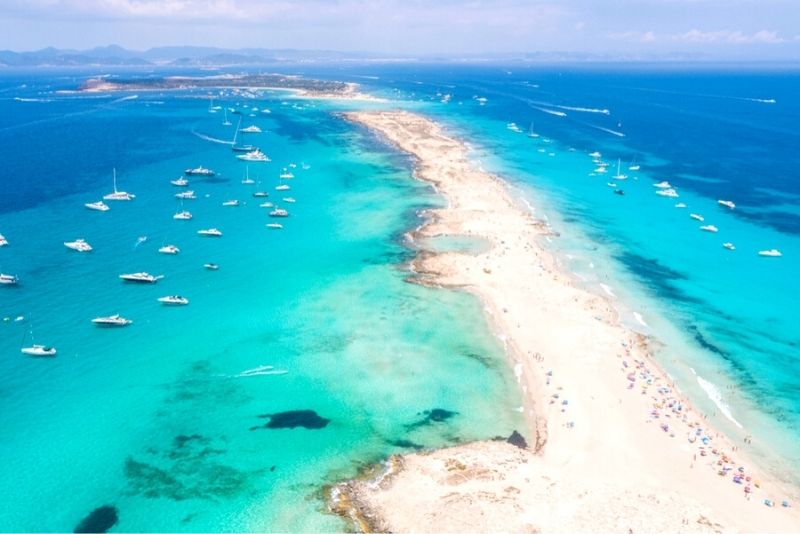 Dunes, pine trees, cocktails on the beach, bliss.
Formentera has a few noisy neighbours that we'll touch on later so if relaxation is at the top of the priority list, you don't have to look much further. Take a trip from Ibiza to Formentera to visit this wonderful island.
See also: Best Ibiza boat tours
31 – Kornati Island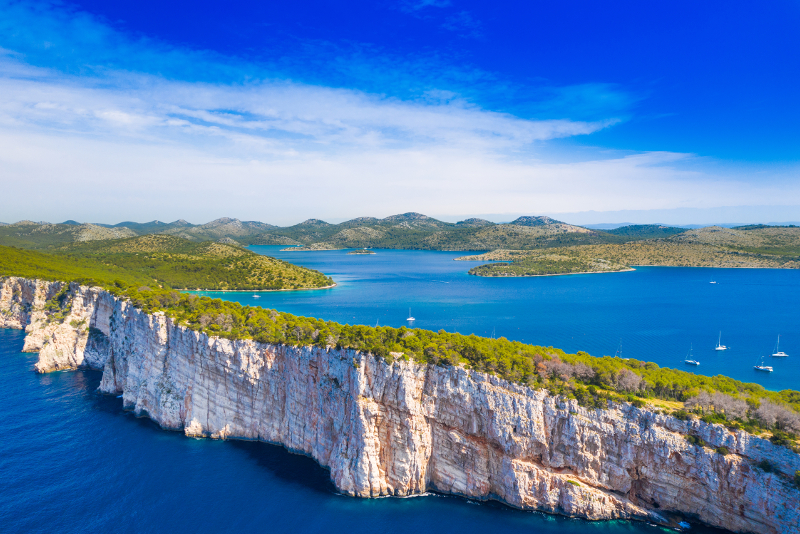 From the outside looking in, we could almost believe this was off the coast of Ireland.
The cliff edges mixed together with the greenery makes for quite the visual, and the Kornati National Park, the best destination of a boat trip from Zadar, is an absolute gem that Croatians can all be proud of.
32 – Gozo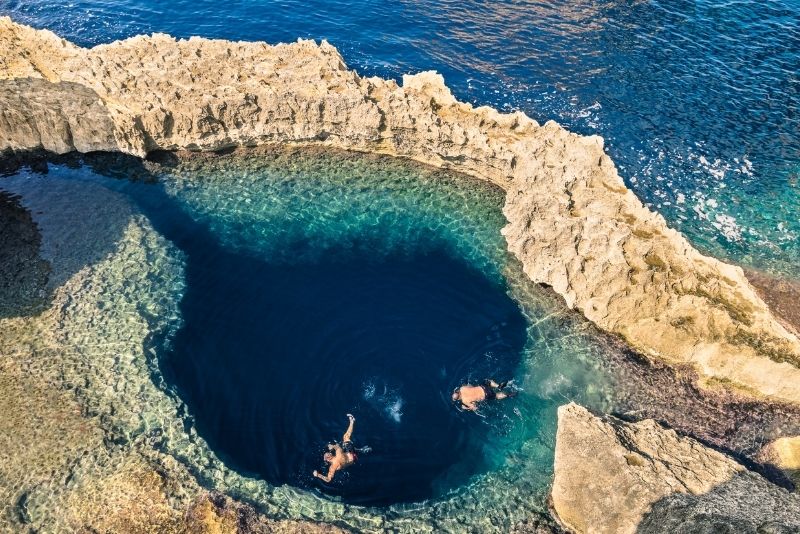 Ever wanted to be swallowed up by an island that most people have never heard of?
If yes, Gozo might be worth a look.
The Neolithic Ġgantija Temple ruins, the scuba spots, the hiking paths – it's just a dream and that's what every holiday should feel like. Take a trip to Gozo from Valletta to discover this pretty island.
33 – Cyprus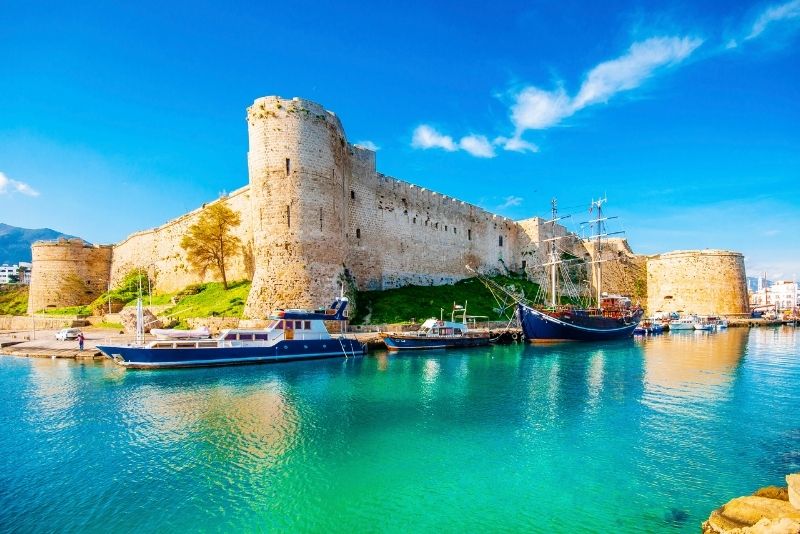 You're gonna need one hell of a boat tour to really embrace the nation of glory that is Cyprus.
Whether solid cities, extravagant towns or even somewhere like Ayia Napa are on your radar, it really doesn't matter, because they're all special in their own right.
There are no shortage of fun things to do in Cyprus: snorkeling, visiting temples, food tours, exploring a zoo, and much more!
34 – Elba Island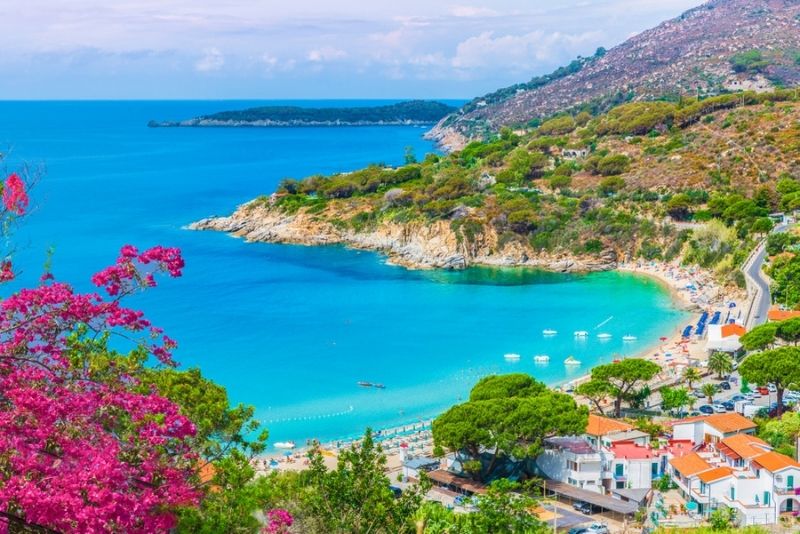 Elba Islands is so clear that we're pretty sure you can see half of the animals that reside in the sea beneath.
It's rugged, it's somewhat brutal and it has a reputation for being the perfect retirement spot for those who have really gone out there and lived life to the full.
35 – Ibiza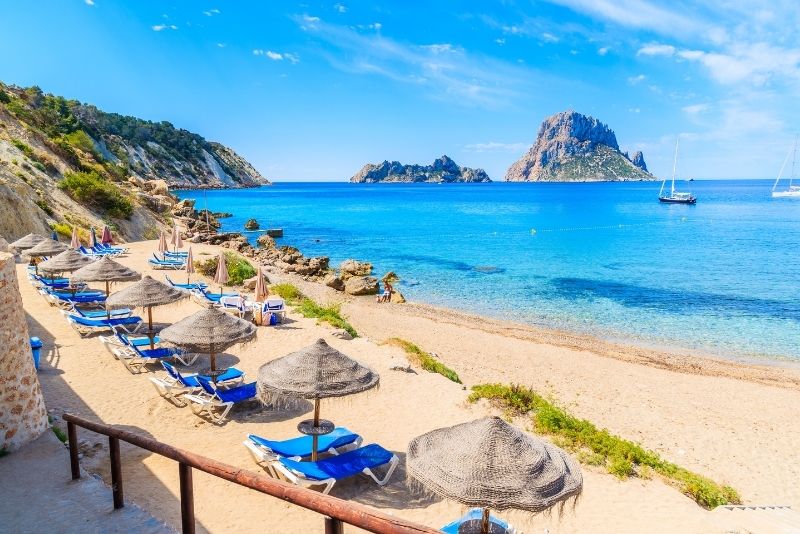 We're going to Ibiza – and yeah, we're gonna have a party.
Ibiza isn't just a celebrity hotspot, but it's also one of the most famous party destinations on the planet. Everyone who goes there comes back with an entirely new perspective on what it means to have fun and really let loose. In Ibiza, partying is not the only activity: there are many fun things to do in Ibiza, among which, one of the best is beach-hopping with a boat tour.
36 – Porquerolles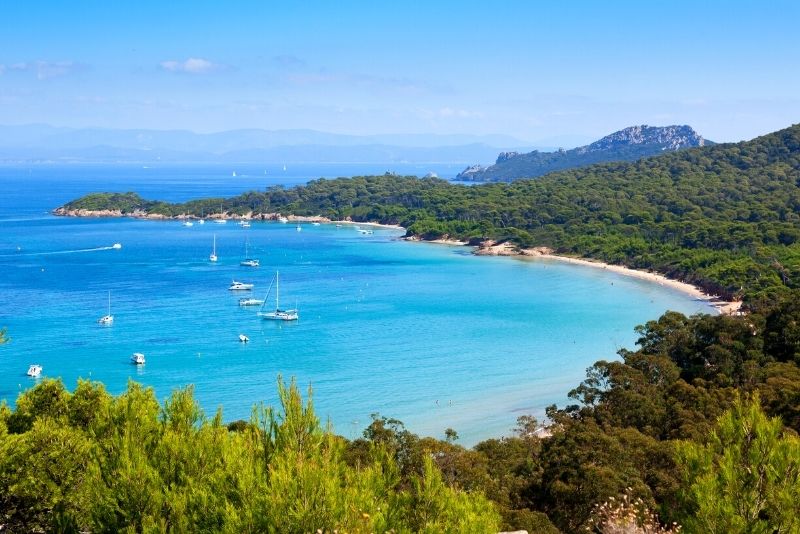 We finish off in style on the outskirts of France, and trust us when we tell you this has been worth the wait.
The population is only around 200 and it's a complete 180 from what you'd expect to see on a standard tourist island. In short, it helps create the art of seclusion quite masterfully.