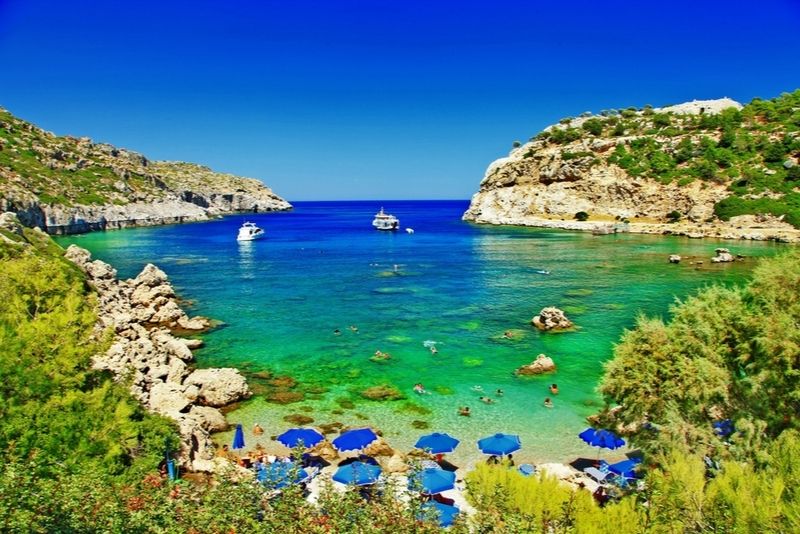 The Mediterranean island of Rhodes is one of the finest in the Aegean Sea. Famed for its ancient ruins, world-class beach resorts, and adventurous activities, this is the land of crusading knights and Greek gods.
Its illustrious past is matched by its amazing present, where historical sites and stunning natural scenery combine for an unforgettable experience.
The area is a water lover's paradise, with mellow, open seas that are perfect for paddleboarding, kayaking, or just relaxing on a boat.
But it's also a great place to dive into the past, whether you're winding through ruins or exploring the wonders of stunning castles.
And if you'd like to try some more traditional vacation activities, you'll have your pick of zoos, aquariums, waterparks, and even a luxurious spa.
Take a scenic journey through history as you explore the hidden corners of this idyllic island, where charming hillside villages vie for attention alongside tranquil coves and hilltop monasteries.
There are some incredible things to do in Rhodes – which will you choose?
1 – Visit the Palace of the Grand Master of the Knights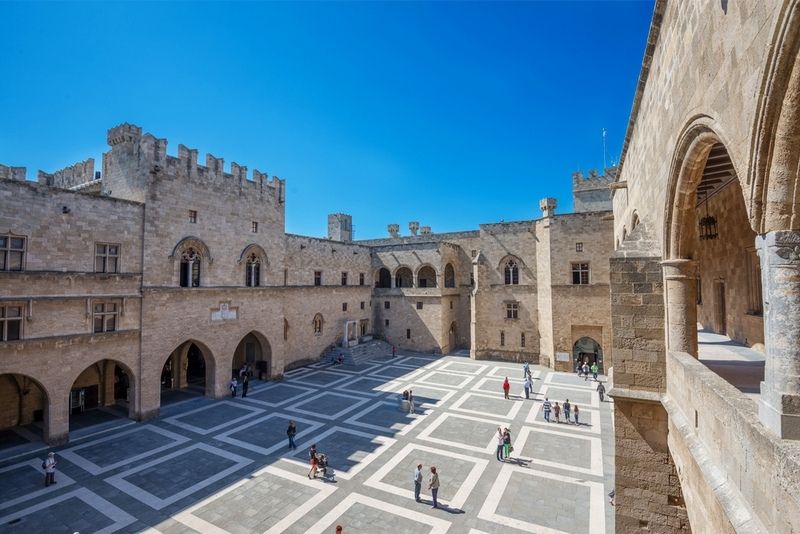 Standing imperiously in the heart of the Old Town, this 14th-century palace is a must-see when you explore the capital. Built by the Knights of St. John, the palace was a Medieval residence for island governors and a holiday home for Mussolini.
Walk in the footsteps of the Grand Masters as you explore their private quarters, and dance around the ballroom imagining life in the time of knights.
2 – Take a day trip to Lindos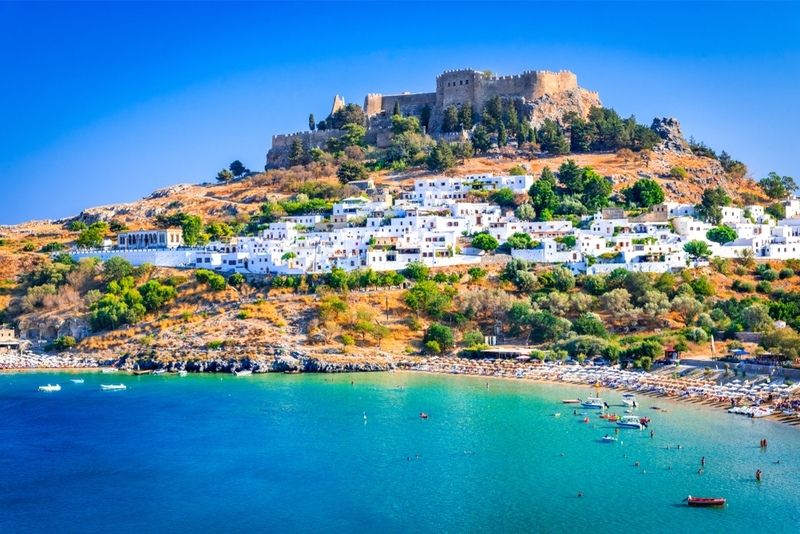 Discover the realm of ancient Greeks on a trip to the sprawling hillside town of Lindos in eastern Rhodes. Sail down the stunning coastline by boat, making stops to swim in emerald bays along the way.
Venture down labyrinthine streets lined with charming whitewashed houses, and stride through the ancient acropolis for unsurpassed sea views. The beaches at Lindos are famed for their golden sand, so make sure you pack a towel.
3 – Set sail on an all-inclusive day cruise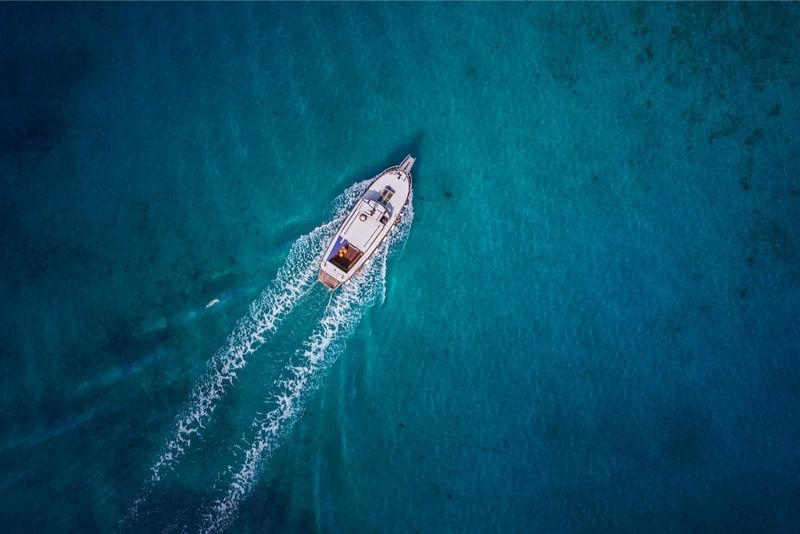 See the best of Rhodes and her outlying islands from the deck of a boat as you cruise around the spectacular coastline. Spend a fun day in the sun relaxing on deserted beaches and enjoying water activities.
Head out to picturesque Symi, a tiny jewel in the Dodecanese crown with show-stopping beaches and colorful villages.
You can also head out to the east coast of the island on a day trip, where quality sightseeing awaits.
Take in the beauty of the mountain ranges and the gorgeous waters, then spend the day swimming, sunbathing, and relaxing.
It may not be as active as some of the other things to do in Rhodes, but sometimes, that's what a vacation is all about!
4 – Unwind on charming Symi Island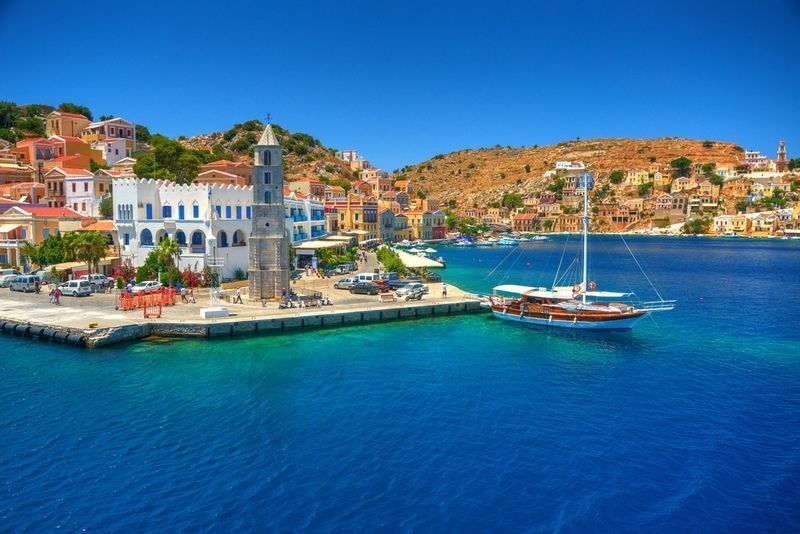 Visiting the tiny island of Symi is like stepping into a painting. The village architecture is a rainbow of pastel hues, and the vibe is one of sultry summers and lazy afternoons on the beach. Not to mention the water, which comes in an incredible range of blues and greens dancing in the sunlight.
Admire the imposing seafront mansions, take a dip in the warm ocean, and enjoy romantic lunches at cute coastal cafes.
5 – Walk in ancient footsteps at the Rhodes Acropolis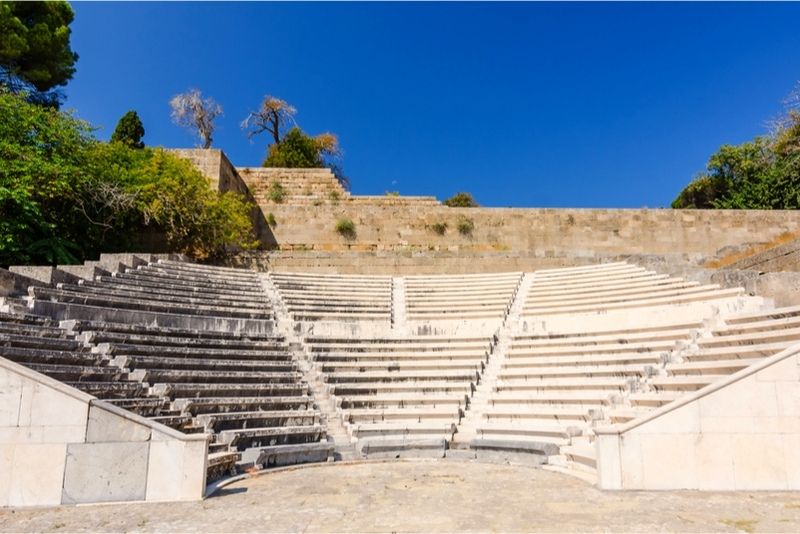 Once a bustling arena of temples, public buildings, and even a stadium, the Acropolis today stands as a proud testament to ancient Greek civilizations. Sitting on a hillside overlooking Rhodes Town, the eye-catching ruins of this historic settlement are a fascinating window into past grandeur.
Take iconic photos of the oversize columns at the Temple of Athena, and wonder at the unusual subterranean caves that were used for worship.
6 – Paddle to secret beaches on a kayaking adventure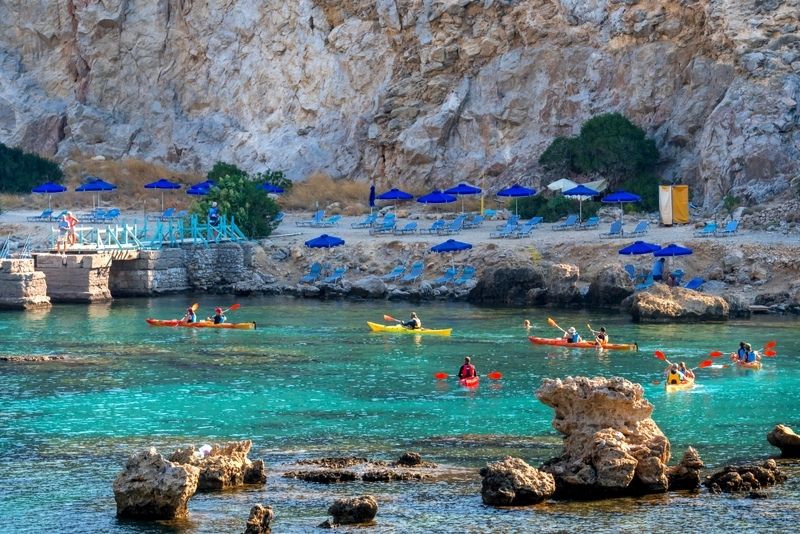 Looking for fun things to do in Rhodes? Then take to the water by kayak and paddle along the coast in search of adventure. Drift into secluded bays to explore hidden caves and unusual rock formations, and enjoy homemade beach picnics for lunch.
Snorkel in the emerald waters that wash against the rocky shore, and realize that Rhodes is just as stunning under the ocean as it is above it.
7 – Meander through the Valley of Butterflies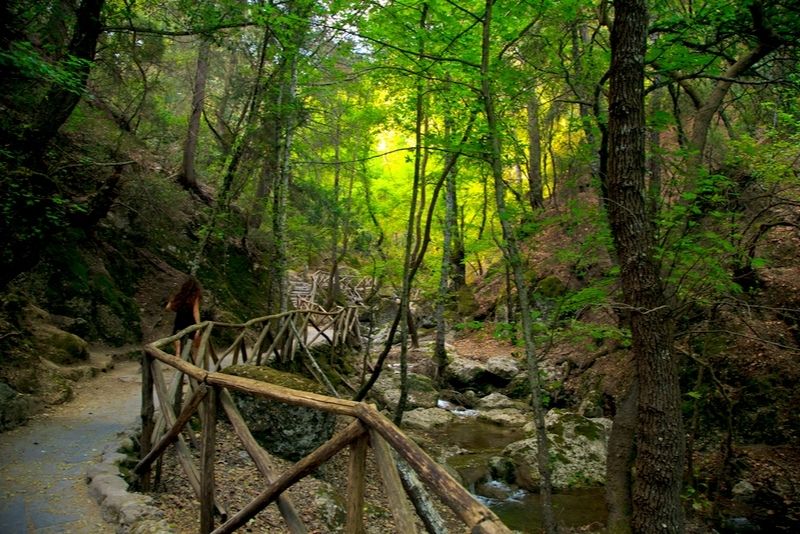 Surround yourself with thousands of dancing butterflies in this lush natural reserve in western Rhodes. Come between Spring and Fall to witness dazzling clouds of color performing astonishing aerial acrobatics right before your eyes.
Traverse the gentle Pekelanos River using wooden bridges, and take photos of all the beautiful little waterfalls that cascade into this peaceful valley. Before leaving, head uphill to the tiny Monastery of Panagia Kalopetra and soak up the views.
8 – Explore Rhodes Old Town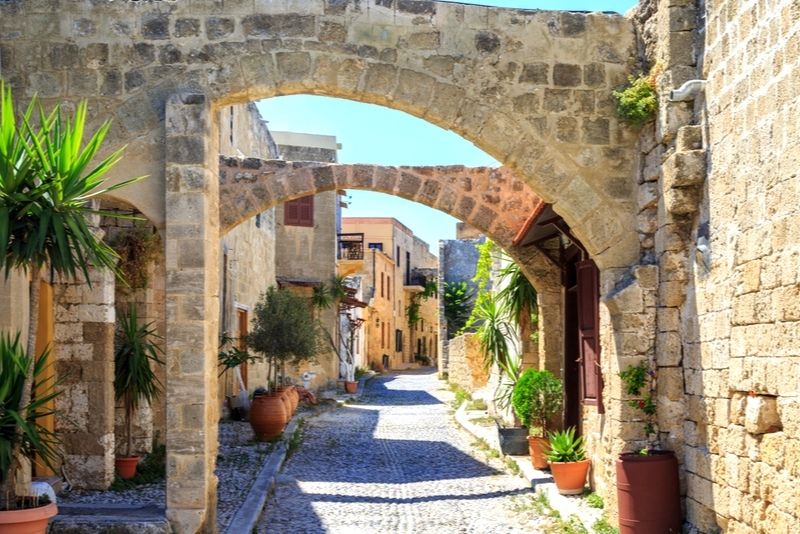 Take a walking tour or ride around on scooters to get a feel for the historic heart of Rhodes Old Town. Uncover medieval treasures and venture down secret pathways as you explore this ancient realm.
Take in the lighthouse and harbor walls, before swinging by windmills, towers, and even a moat. Delve into the past in the Jewish Quarter and walk down the famous Street of the Knights that leads to the Grand Master's Palace.
9 – Drive hidden trails on a jeep tour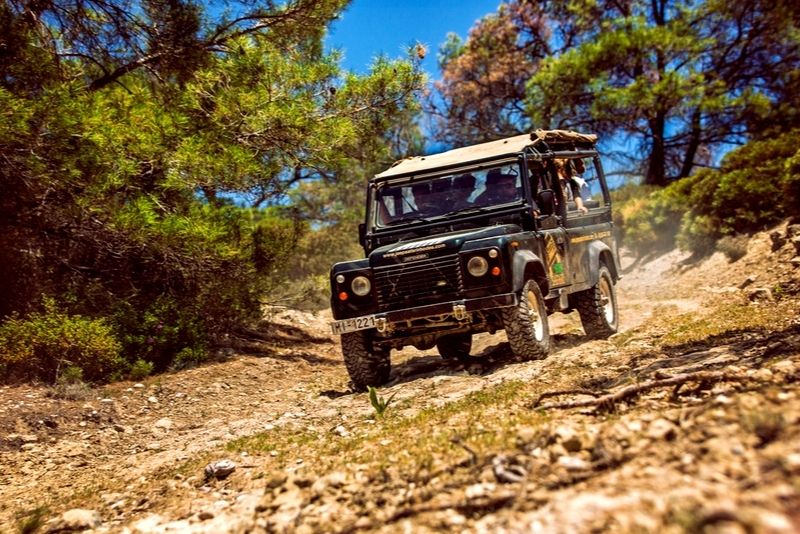 Take to the back roads by jeep and discover parts of the island that few visitors ever get to see. Zoom along dirt tracks and secret trails to dramatic viewpoints over the island, and trundle through sleepy villages where time seems to have stood still.
Tuck into traditional tavern lunches and visit tranquil mountaintop monasteries, all the while surrounded by stunning mountain vistas and idyllic rural landscapes. Remember to pack the camera.
10 – Take a sunset dinner cruise
One of the most romantic things to do in Rhodes is to watch the sun dipping into the ocean on an evening dinner cruise. Relax on deck with a glass of wine as a musician sets the scene with a tuneful serenade.
As day merges into night, indulge in a sumptuous buffet dinner and watch as oranges and reds flood across the gently rippling Aegean Sea. Some cruises drop anchor for a swim too.
11 – Climb up to the Castle of Monolithos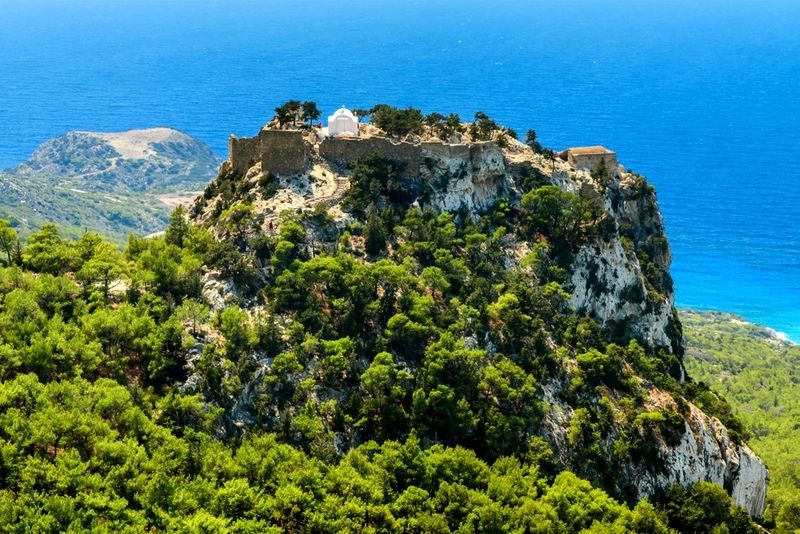 Perched on top of a 236-meter rocky outcrop above the small village of Monolithos, this 15th-century Venetian Castle once protected the settlement from pirate raids. Today only the ruins remain, but the sweeping views alone are worth the steep hike. Can you spot the mountain of Akramytis?
At the top, seek out the traditional white chapel and the old cisterns to get an idea of what life was like during medieval times.
12 – Visit the Acropolis of Lindos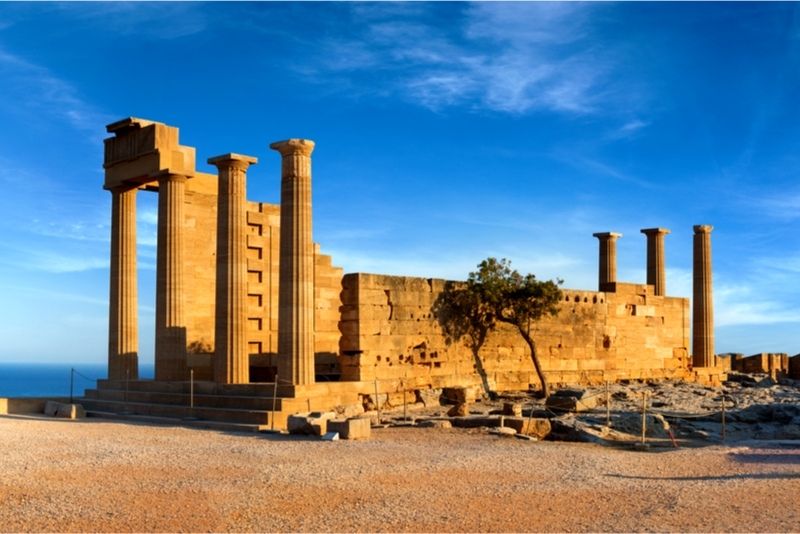 Want to see some really impressive ruins? Then head to Lindos and stroll around the best archaeological site in Rhodes. The natural setting overlooking the sea from a precarious cliffside position just makes it even more dramatic.
As you wander around the site, keep an eye out for temples, cemeteries, and the Byzantine chapel of St. John. See if you can spot where the theater once stood and admire massive columns that remain standing.
13 – Beat the heat at Faliraki WaterPark
Scream in delight as you zoom down giant water slides and surf the waves at this family-friendly park. Take on the Black Hole and ride the Twister if you dare, before racing head-first down flumes with your companions.
Enjoy a breather floating along the lazy river and treat the little ones to some fun water games in the shallower pools. Refuel at the food outlets to keep your energy levels topped up.
14 – Swim in Anthony Quinn Bay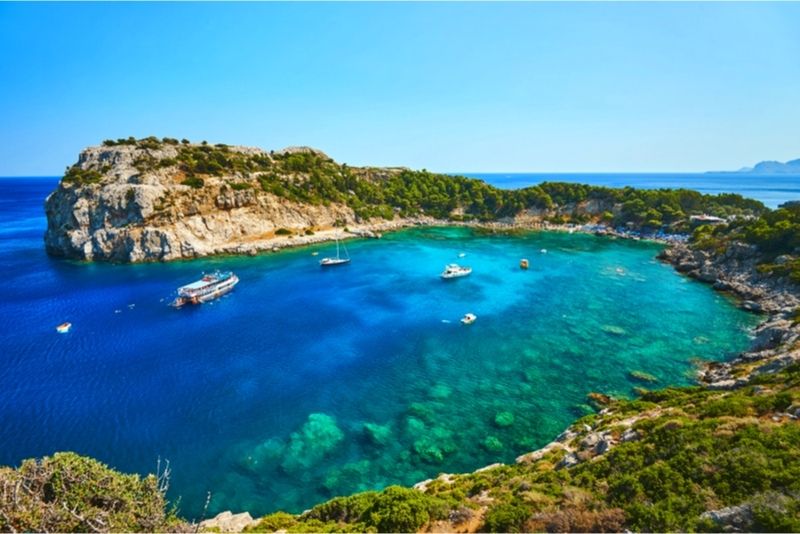 Glide through the emerald waters of Anthony Quinn Bay and spend a leisurely day relaxing at the beach. This is the best place to go snorkeling in Rhodes, so strap on your gear and dive below the surface to discover a marine world filled with mystery and majesty.
Watch schools of fish darting between the rocky crevices and keep your eyes peeled for an octopus hiding in the shadows.
15 – Snorkel in secluded coves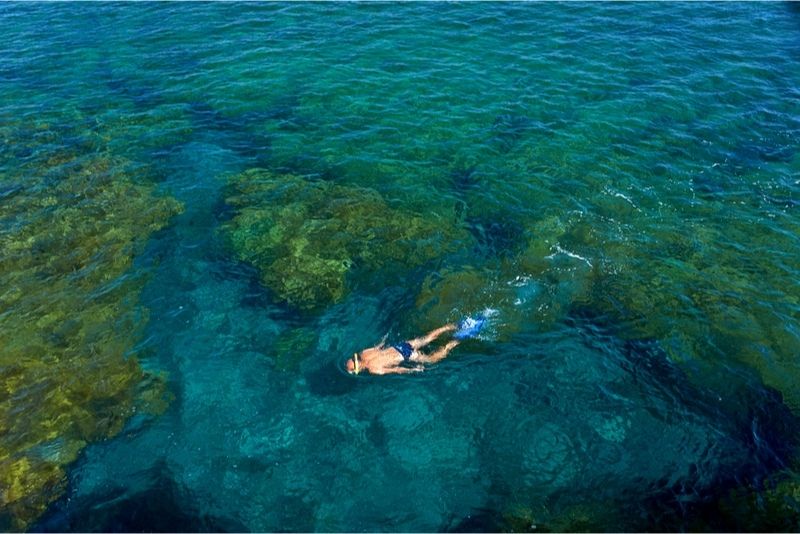 There are so many superb snorkeling spots in Rhodes that it can be hard choosing between them. So, take a boat trip and visit all the best sites in one day. Sail into tranquil bays and splash around in the crystal-clear waters, bobbing on the surface or diving to the seabed as you please.
As well as inquisitive marine creatures there are sea caves, mind-boggling rocky formations, and even a pirate haunt to discover.
16 – Cool down at Seven Springs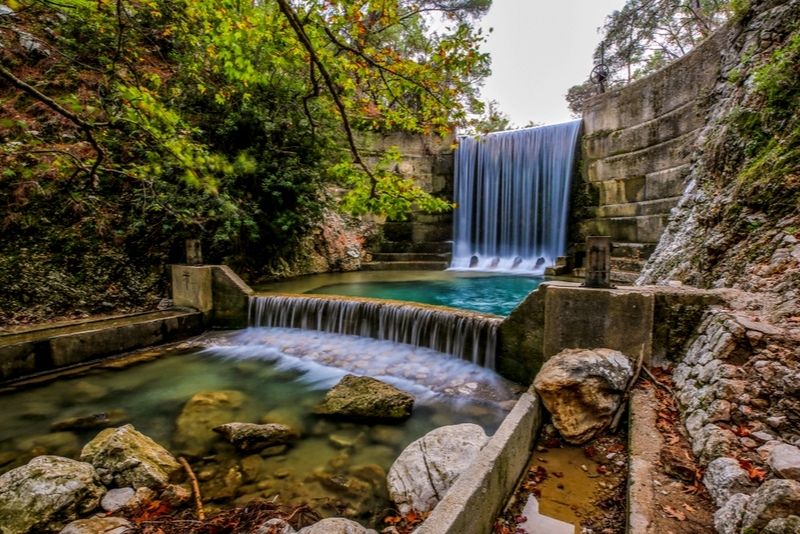 Amble through the tranquil oasis of Seven Springs, where cooling waterfalls and a small lake will have you feeling relaxed in no time. Surrounded by lush Mediterranean greenery, this is a magical place to explore, especially during the heat of the day.
Venture through a long dark tunnel to reach the lake or take the hiking trail if you prefer to keep your feet dry. Go for a refreshing swim to cool off.
17 – Relax at the ancient Kallithea Springs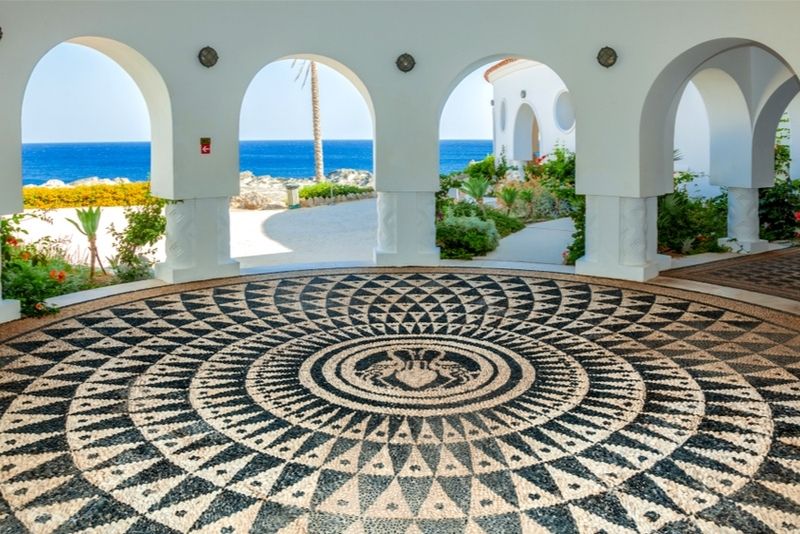 Marvel at the majestic Moorish buildings of Kallithea Springs as you wander around this famous complex. The therapeutic healing properties of the water here once attracted patients from far and wide, and today you too can tap into the tranquillity of this restored spa.
Admire intricate stone mosaics, ancient staircases, and marble fountains, then stroll around the tropical gardens or take a refreshing dip in the sea down at the cove.
18 – Go scuba diving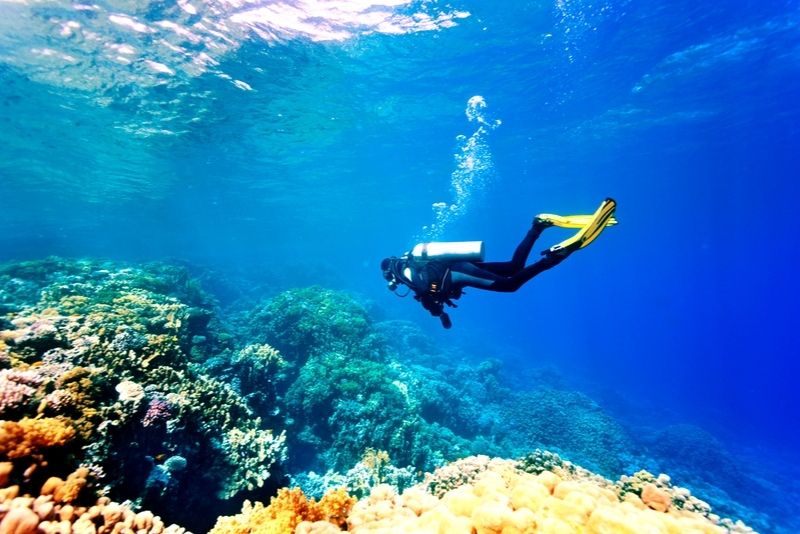 Plunging into the ocean and discovering the mesmerizing marine kingdom beneath the waves is one of the best things to do in Rhodes for thrill-seekers. Whether you are a complete beginner or a seasoned pro, there are scuba diving trips suitable for all experience levels.
Swim past dramatic sea walls and mysterious caves, or explore the rocky reef which is home to a dazzling array of colorful fish. The water is warm too – always a bonus.
19 – Visit the Archaeological Museum of Rhodes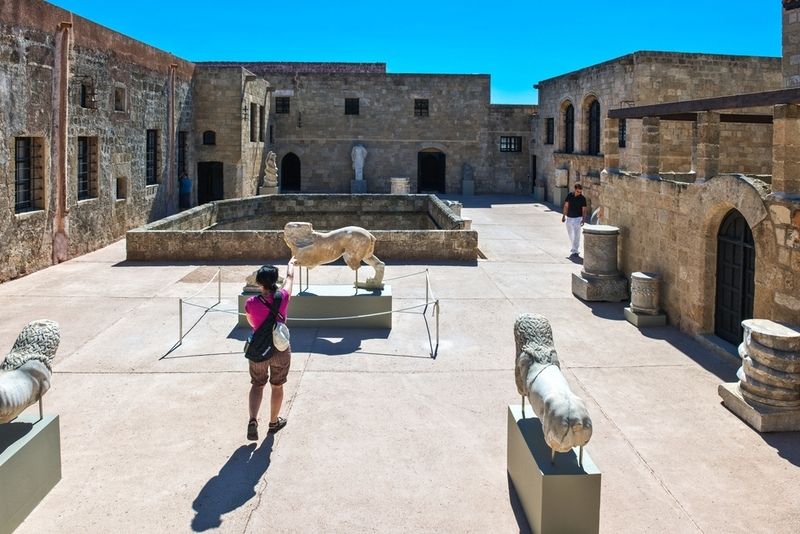 Release your inner Indiana Jones and go exploring in this fascinating archaeological museum. Housed in a medieval building inside the Palace of the Grand Master, this is one of the top places to visit in Rhodes Old Town.
Discover finds from local excavations and nearby islands, and let tombs, figurines, and vases transport you back into the distant past. Keep an eye out for the funerary slabs of knights and rich Hellenistic mosaics.
20 – Meet the inhabitants of Rhodes Aquarium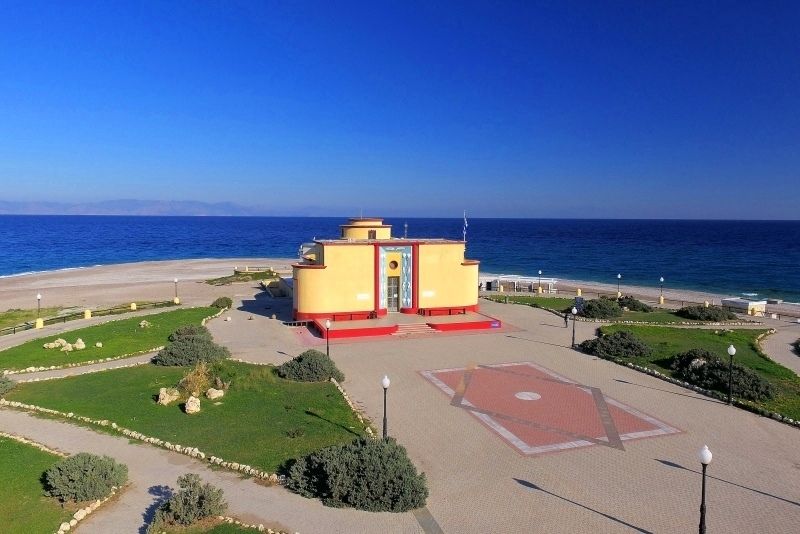 Get up close to the marine inhabitants of the eastern Mediterranean on a fun family day out. Located in the basement of the Hydrobiological Station, Rhodes Aquarium makes visitors feel like they are walking underwater.
Wander through rocky cave tunnels, coming face to face with minuscule crustaceans and sea monsters of the deep. Watch as sea flowers unfurl before your eyes and laugh as octopuses dart in and out of the natural reef.
21 – Take a boat trip to Chalki Island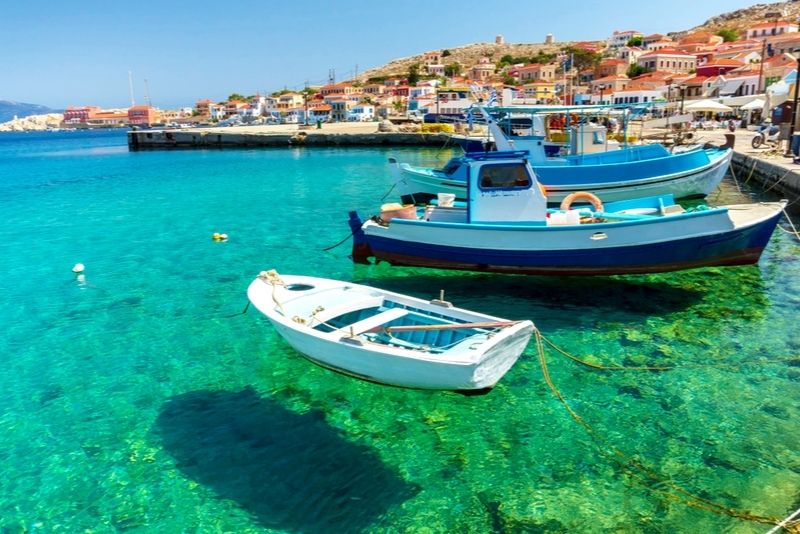 Also known as "Halki Island", Chalki is an authentic Greek gem with a rugged wild interior and charming coastal villages to explore. Stroll around the captivating harbor and relax in the little cafes and tavernas that line the shore.
Want some beach time? Then you are in luck – there are plenty of secluded stretches of sand to choose from on this untouched island, with unbelievably blue sea to swim in.
22 – Try paddleboarding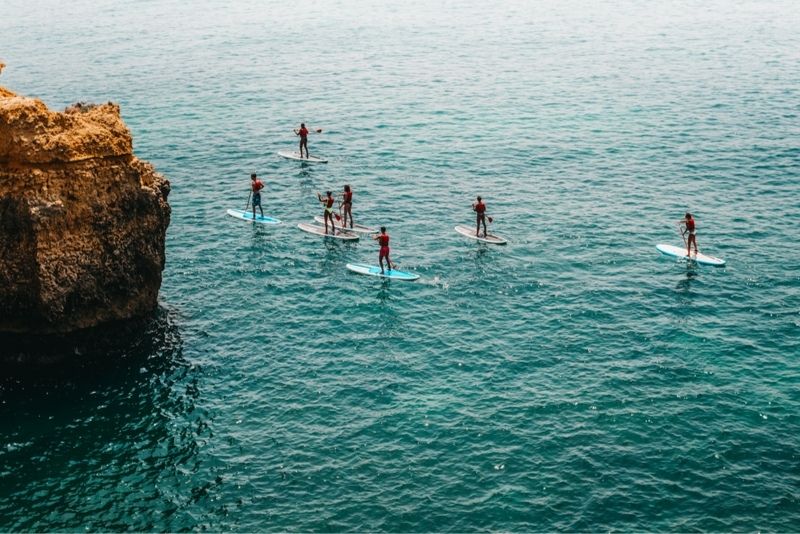 Float past dramatic sea cliffs and discover hidden coves on a relaxing SUP tour in Rhodes. One of the joys of paddleboarding is being able to access secret spots along the coast where few other visitors get to go.
Feeling hot? Then just jump off your board for swimming, snorkeling, or even cliff jumping for those brave enough. Paddling is really easy to pick up, and you will have a blast learning the ropes.
You can also take your adventure to the next level with some yoga.
Paddle out to sea with your instructor and practice some basic moves, with the added novelty of balancing and shifting on a floating board.
This delightful hybrid activity is a treat for the mind and the body, and the perfect start to your day!
23 – Walk the streets of ancient Kamiros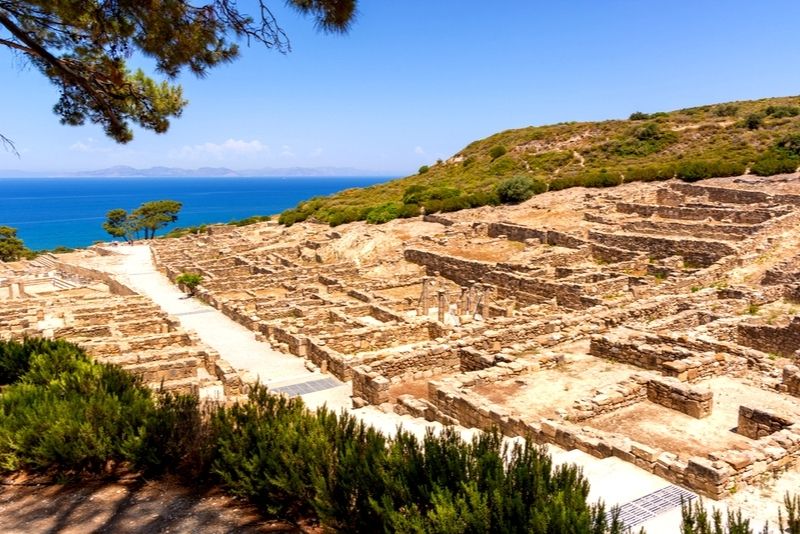 Kamiros was an ancient agricultural settlement in north-west Rhodes, famed for its production of olive oil, figs, and wine. One of three powerful Doric cities on the island, Kamiros was eventually abandoned as its residents moved to live in Rhodes Town.
Head up to the acropolis to see where the very first temple to Athena once stood, and enjoy the glimmering sea views as you walk around this excavated hilltop site.
24 – Make friends at the Farma of Rhodes | Petting Zoo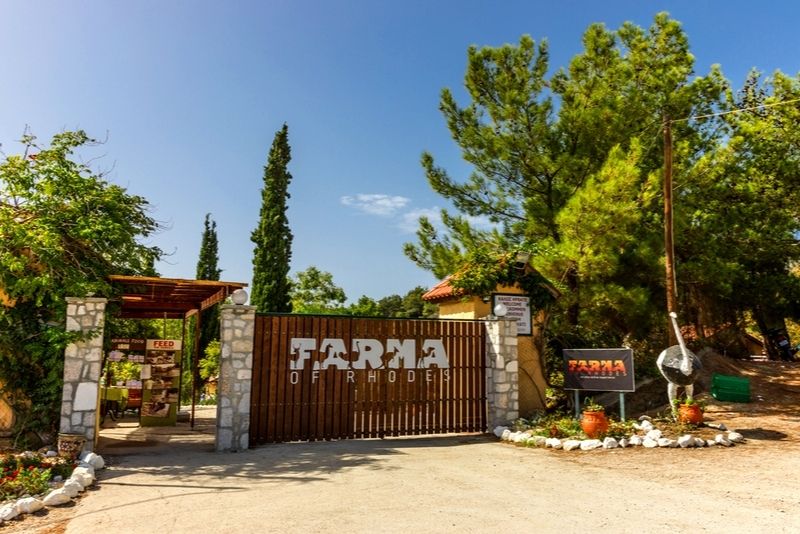 Get hands-on at the Farma of Rhodes, where a menagerie of unusual inhabitants is waiting to greet you. Have a go at feeding the ostriches and kangaroos or try taking a selfie with a llama. Fancy hanging out with the camels? You can do that too.
This is one of the best things to do in Rhodes for families. Just watch out for the pesky lemurs – they are crazy.
25 – Explore medieval history on a Segway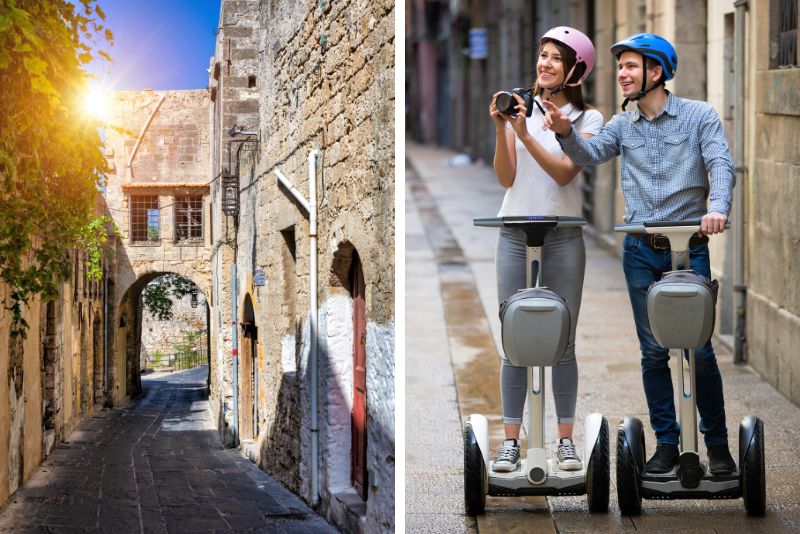 A perfect combination of old and new, Segway tours are a great way to explore the nuances of Medieval City.
As you navigate your vehicle through the charming cobblestone streets, you'll visit such iconic sites as the Medieval Moat, Street of the Knights, and the Palace of the Grand Masters.
And if you prefer a more traditional method, you can also visit the area with a city tour.
26 – Harness the wind at Prassonissi Beach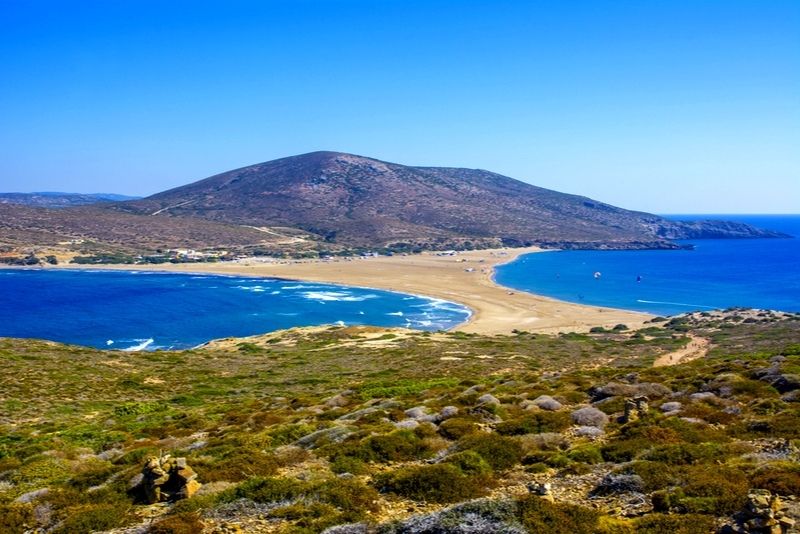 Watch your sail unfurl and brace yourself for an adrenaline-filled ride over the waves as you master a kitesurfing session at Prassonissi Beach. The waters of these twin coves are warm and the north winds are strong, making ideal conditions for fun-fuelled sports.
Windsurfing is popular here too, with classes for first-timers and experts alike. Onlookers can enjoy a swim in the clear water and climb the hill for stunning views.
27 – Enjoy a sailing trip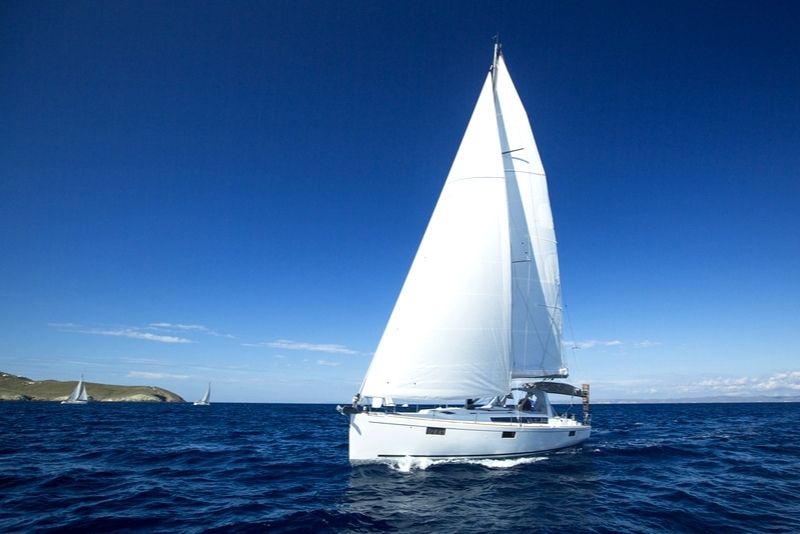 One of the most thrilling ways to discover Rhodes is on a sailing trip. Relax on deck as your skipper expertly maneuvers the boat into all the best spots, from sweeping bays to secret sea caves.
Cut through the blue ocean and voyage to outlying islands like Symi or even across to the Turkish Riviera. Soak up the sun, splash about with a snorkel, or explore white-washed villages that cling to lush green hillsides.
28 – Explore Filerimos Monastery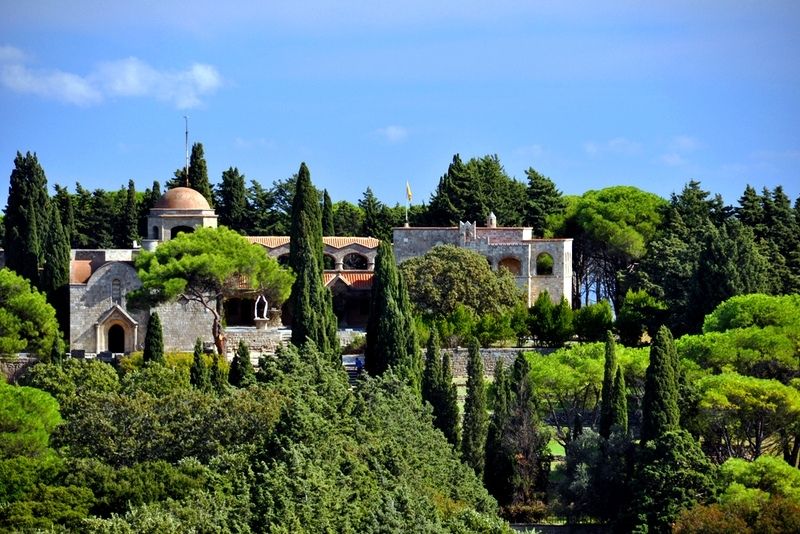 Of all the historical sites in Rhodes, this is one of the most unusual. Standing proud on a wide plateau above Ialyssos town, the 15th-century Filerimos Monastery was designed in a Gothic style. It is quite unlike other buildings on the island.
Once you have explored this charming stone haven, wander through the avenue of cypress trees and pink bougainvillea to the cloisters. Then take a stroll uphill for fabulous views out over the turquoise Aegean.
29 – Spot peacocks in Rodini Park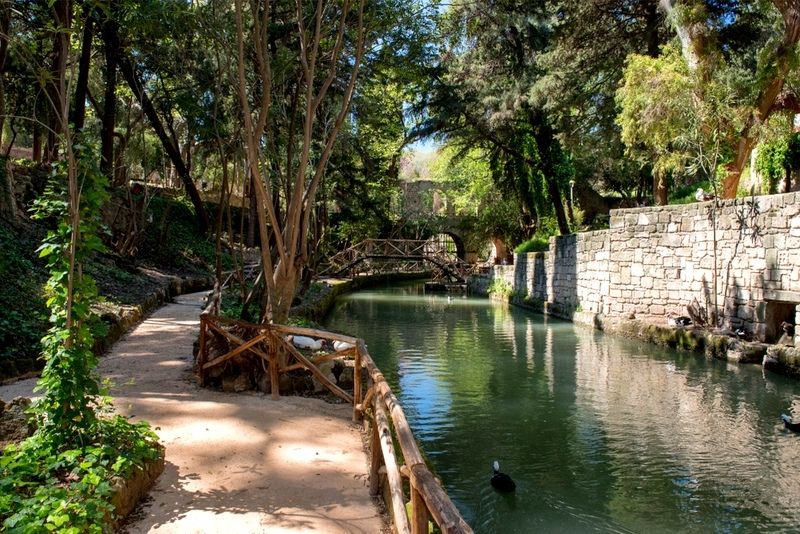 Walk in the footsteps of Romans in one of the first landscaped parks in the world. Follow well-marked trails along a babbling natural stream, and see if you can spy the resident peacocks as they strut through the trees.
Make sure you visit the tomb of the Ptolemies – an ancient funerary monument carved into a huge rock. Take a picnic and make the most of the cooling shade during the heat of the afternoon.
30 – Discover the best beaches in Rhodes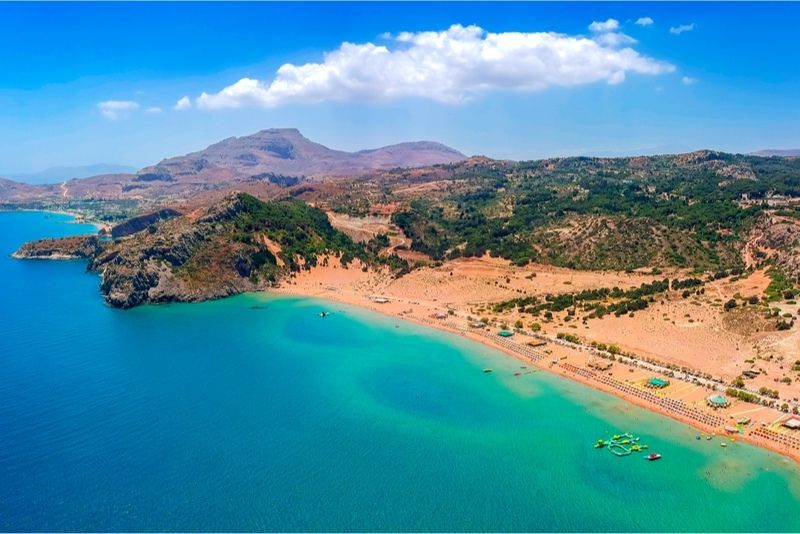 Rhodes is famous for its idyllic beaches, so how do you choose which to visit? For something a bit different, head to the gorgeous Tsambika Beach and soar over the romantic Grecian coastline on a parasailing flight.
Windsurfers should head to the dreamy double beach at Prasonisi, while those wanting to escape the crowds love swimming in the clear waters of Traganou. Finally, for sugar-soft sand, Pefkos is the place to be.
31 – Reach for the stars at the Astronomy Café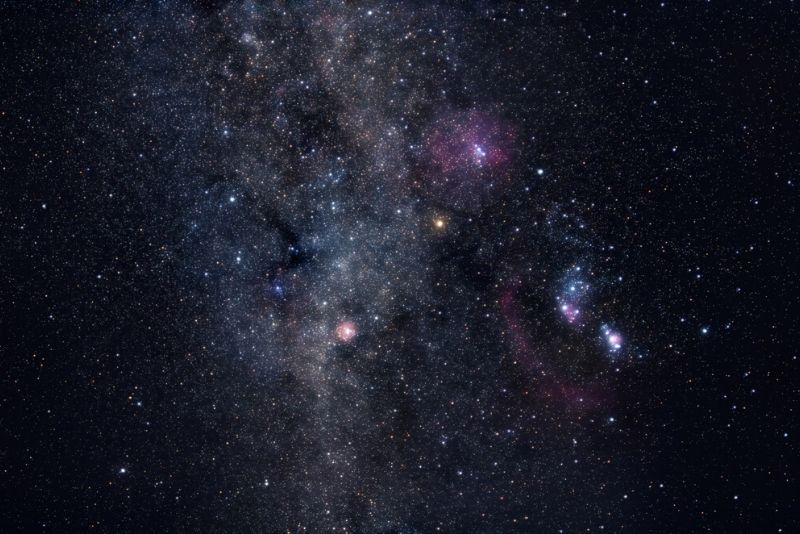 One of the more unusual things to do in Rhodes is to visit the Astronomy Café in Faliraki, which comes with a celestial-themed garden and its own observatory. After your cup of coffee and tasty sandwich, explore the grounds to discover a solar clock and mysterious astronomical artefacts.
Peer through the observatory telescope and spot planets, moons, and far away galaxies. Curious amateurs can learn how a sundial works too.
32 – Visit the Aquarium of Faliraki (AquaWorld)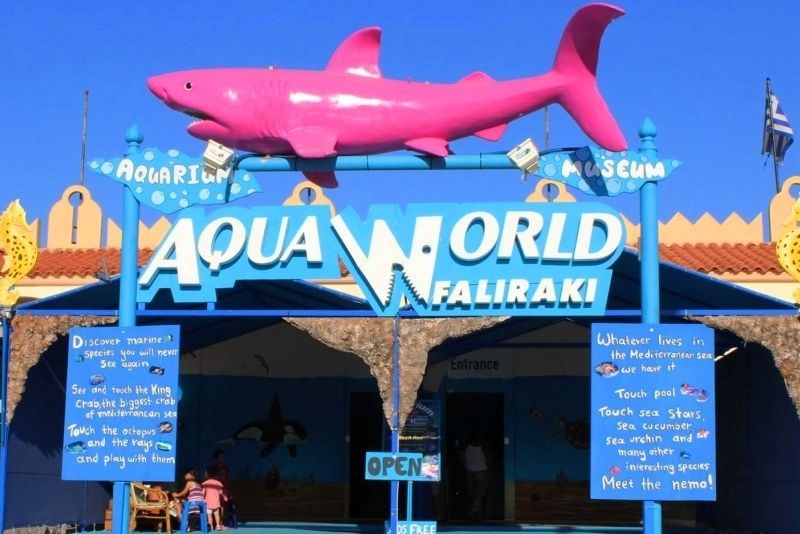 Find out what lives under the sea all around Greece at AquaWorld in Faliraki. Perfect for younger explorers, this small aquarium is home to hundreds of unique fish from around the island shores.
Enjoy encounters with moray eels and sea urchins, and watch mesmerizing displays of vibrant fish performing their best moves in giant tanks. You will all be experts on Mediterranean species by the time you leave.
33 – Get adventurous with a scavenger game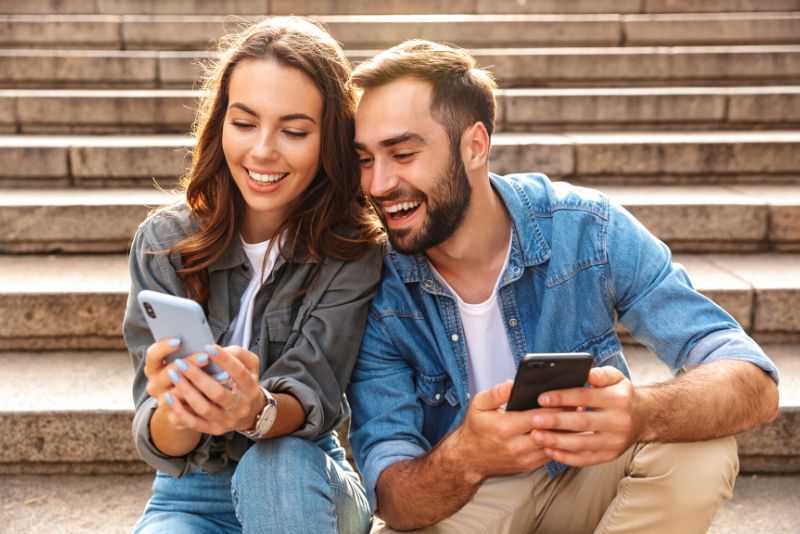 From stately city gates to imposing mosques and gorgeous public squares, Rhodes' Old Town area is a history nerd's dream.
And it's even more fun to explore as part of a scavenger game!
Download the interactive app and start your adventure, hunting for clues and solving puzzles at ten renowned sites.
It's fun, educational, and mentally stimulating, and a great way to get to know the city!
34 – Hike up to Kritinia Castle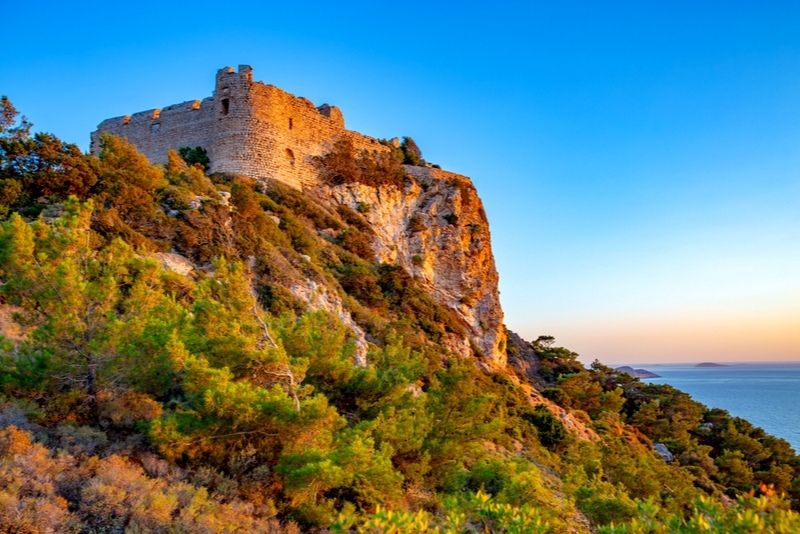 Pretend to be knights of the realm as you stride around the ruins of Kritinia Castle in western Rhodes. Strategically positioned on a hill overlooking the Aegean, the castle enjoys some of the best views on the island.
Knights used this stronghold to ward off attacks by pirates and Ottoman Turks, and the site has seen many bloody battles through the years. As you wander through the ruins, admire the incredible 16th-century wall paintings.
35 – Become a super sleuth at Enigma Escape Games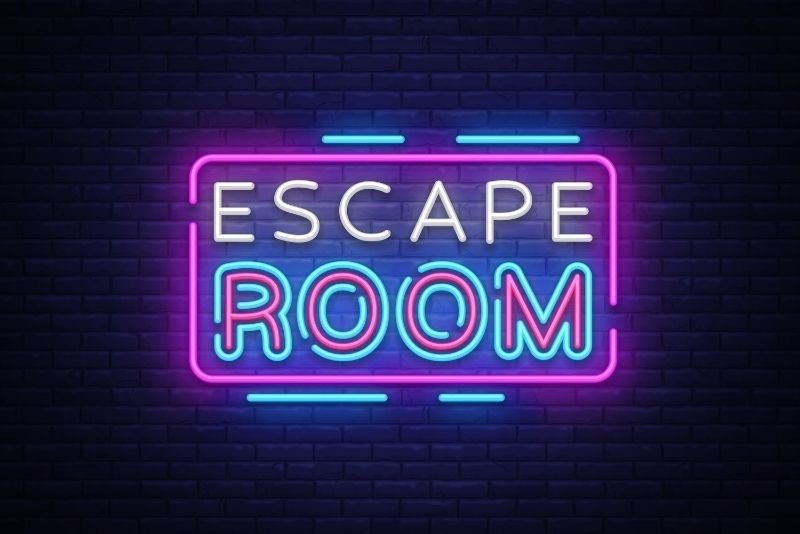 If you were trapped inside a room with only your wits to help you escape, would you succeed? Solve complex riddles, search for hidden objects, and figure out mysterious clues as you battle to unlock the door.
Themed rooms feature everything from Harry Potter to cemeteries. The clock is ticking so work with your companions to triumph against the game and win your liberty. Have you got what it takes?
36 – Sightsee on a hop-on hop-off bus tour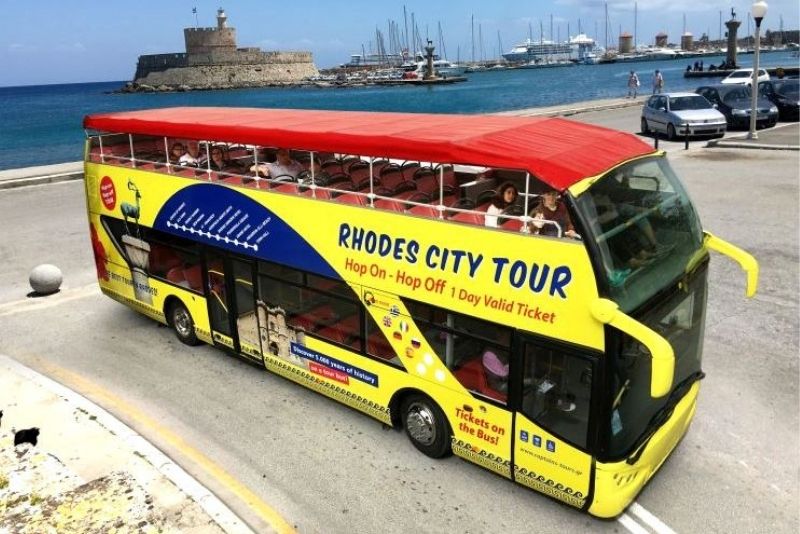 Explore the ancient capital at your own pace on a fun hop-on hop-off bus tour. If you want to keep your day flexible, this is one of the most enjoyable things to do in Rhodes. Uncover 2,000 years of history as you soak up views from the top deck.
Stop at Elli Beach and the Aquarium, or head to the Palace of the Grand Master to photograph the medieval architecture. Remember to include the Acropolis too.
37 – See what the buzz is about at the Bee Museum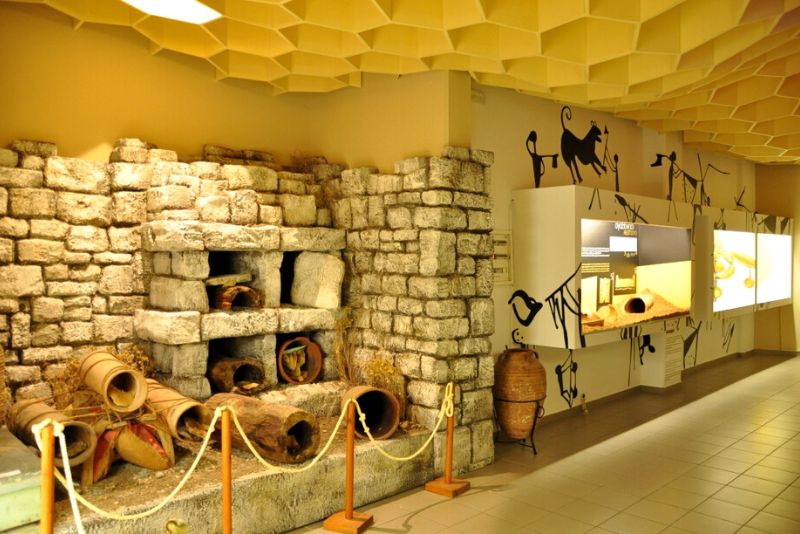 We all use products from bees, but have you ever wanted to learn more about them?
Well, you'll have a chance in Rhodes with a trip to the Bee Museum, the only institution of its kind in Greece.
This charming space covers everything from the biology and behavior of the insects to the practice of beekeeping, including the production of honey.
After visiting, you just might want to start a hive yourself!
38 – Take a day trip to Marmaris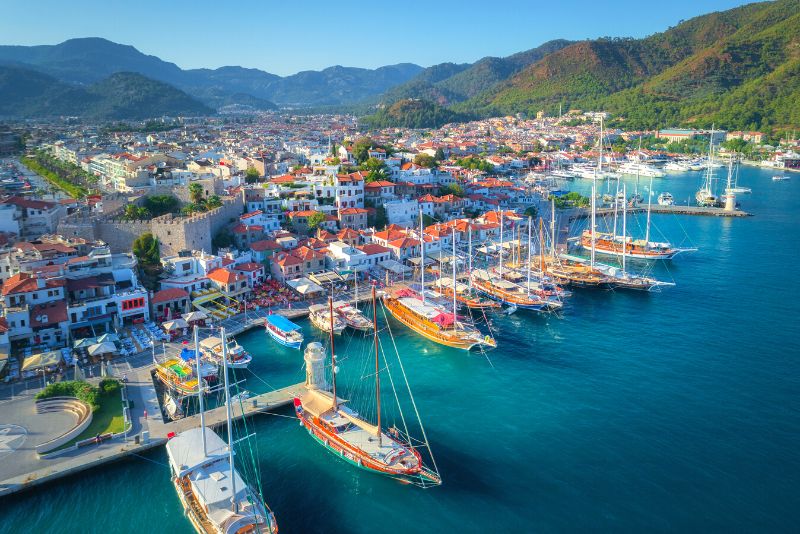 Want to get a taste of Turkey (the country, that is) during your vacation?
Then embark on a day trip to Marmaris, a lovely resort town on the coast.
Shop for unique knick knacks in the market, tour an authentic gold factory, or sample some of the famously tasty Turkish cuisine.
Or just wander the streets and soak up the ambience of this centuries-old gem.
39 – Admire some amazing churches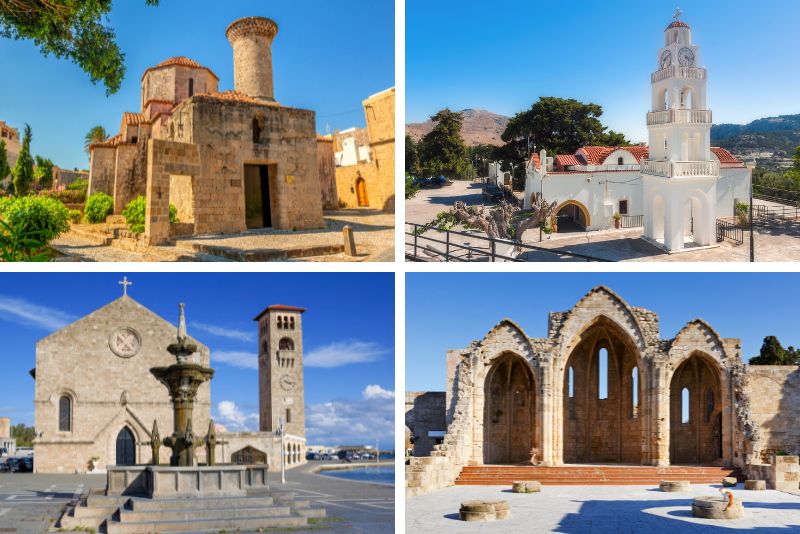 Although there are tons of amazing historical sites on the island, the churches are especially spectacular.
Making the rounds of different houses of worship is definitely one of the most delightful things to do in Rhodes.
From gothic-style Catholic churches to charming monasteries that are rumored to have miracle-granting powers, there's a rich tapestry of religion and architecture to explore in the city.
40 – Sip and savor on a wine tour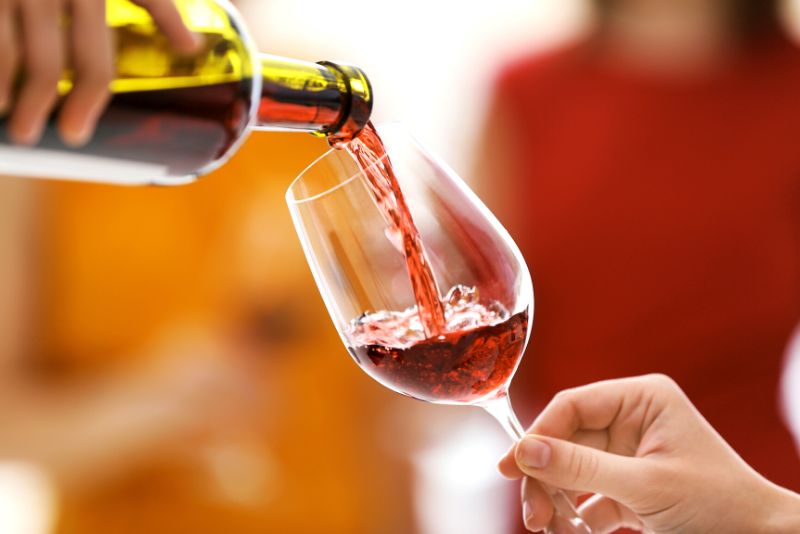 Whether you prefer reds or whites, you'll find plenty to love on a wine tour.
Sample some of the country's best beverages and learn about the art of wine tasting, while also getting a feel for the local culture.
You can also combine your beverage with delicious regional meals on a food tour, with options ranging from traditional snacks to a multi-course meal.
41 – Sail in style on a speedboat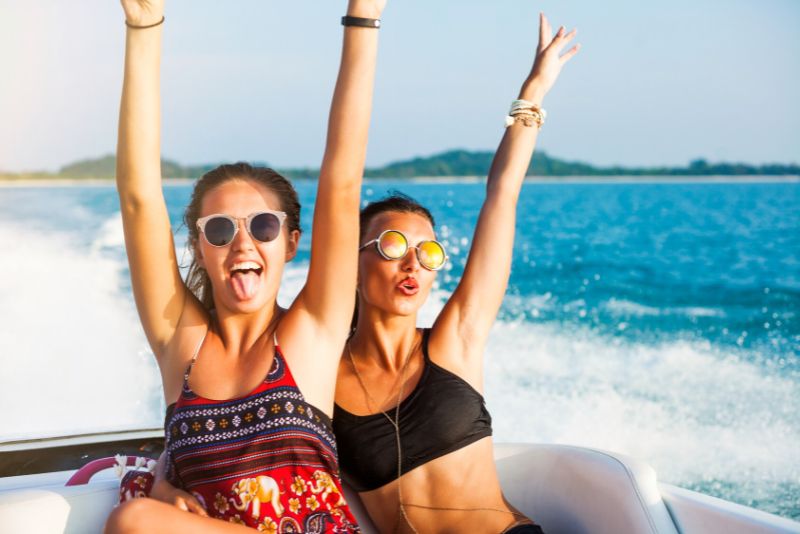 If you want to see the gorgeous scenery at a slightly faster pace, hop aboard a jet boat!
Your zippy vessel will take you to such beloved destinations as Symi Island – home to the idyllic St. George's Bay – and Lindos, which features a stunning acropolis much like the one in Athens.
Speed and scenery make for an unbeatable combo!
42 – Indulge your inner child at the Toy Museum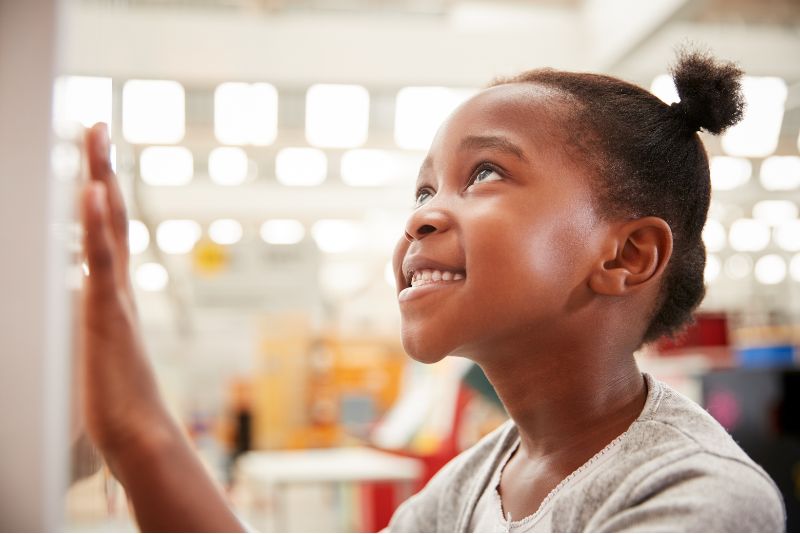 For a little blast from the past, take some time to explore the Toy Museum!
This charming space houses a wide variety of Greek toys and games, all developed between 1930 and 1990.
From board games to wind-up toys and Playmobil sets, it offers a fascinating glimpse into the history of play.
And you may be surprised to see some familiar figures on display!
43 – Take a scenic hike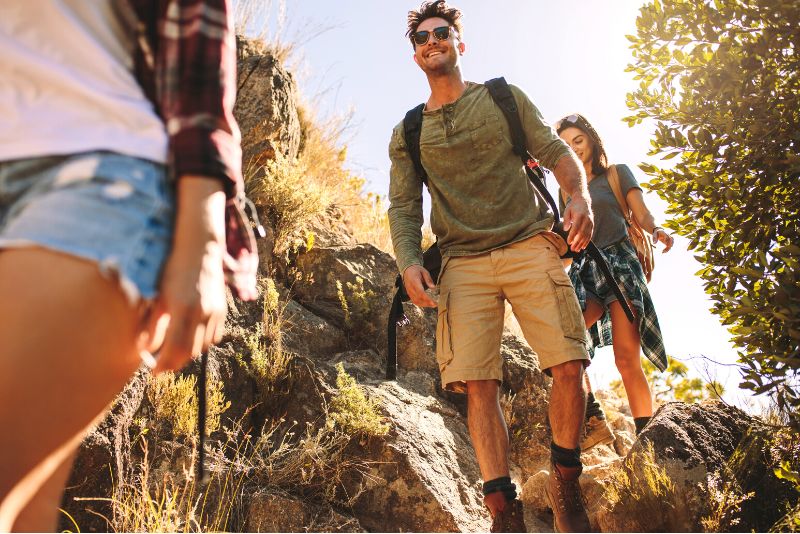 For phenomenal scenery and unique cultural artifacts, you can't beat a day of hiking.
Trek up stunning Mount Akramitis, passing forests, a historic church, and a cave that was used by spies during World War II.
Or make your way to Monolithos Castle, where you can watch a jaw-dropping sunset before heading back to town.
With their stellar mix of nature and culture, these trails are well worth lacing up your boots for!
44 – Travel back in time at the Rhodes Medieval Rose Festival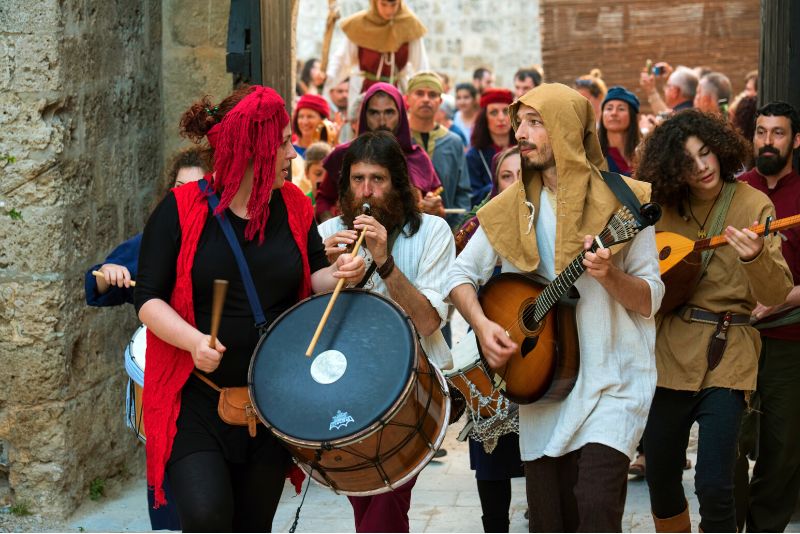 If you hear cheerful tunes or see some gallant knights strolling around, you just might be at the Rhodes Medieval Rose Festival!
This yearly event is a lively celebration of the island's historical roots – with some fantastical additions.
Sample the wares at the market, or watch reenactors strut their stuff.
Along the way, keep an eye out for frolicking fairies, and even a swamp dragon – all part of a typical day in this unique world!
45 – Go off-roading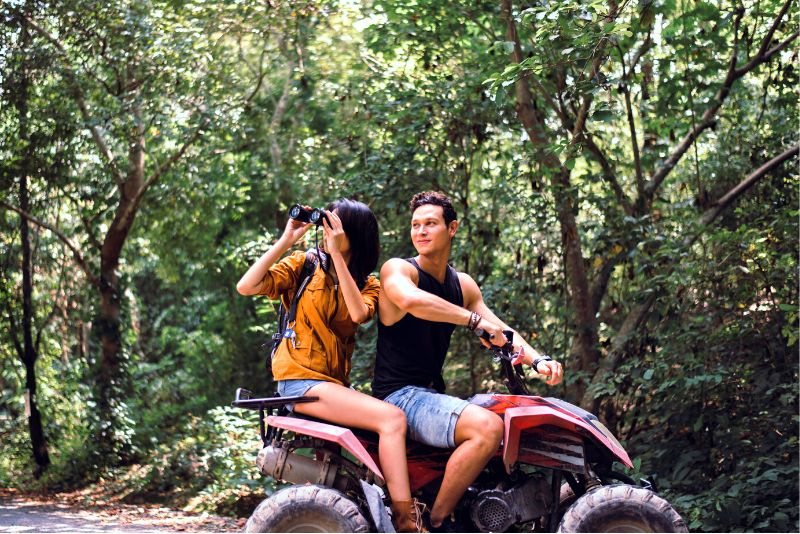 When you're ready to explore the wilder parts of Rhodes, head out on a buggy tour!
Whether you're riding or driving, you'll have an amazing time touring the woodlands, cliffsides, and dirt roads.
If the adventure leaves you wanting more, you can also book a quad tour to the southern part of the island, passing tranquil villages and beautiful beaches.
46 – See the sights by bike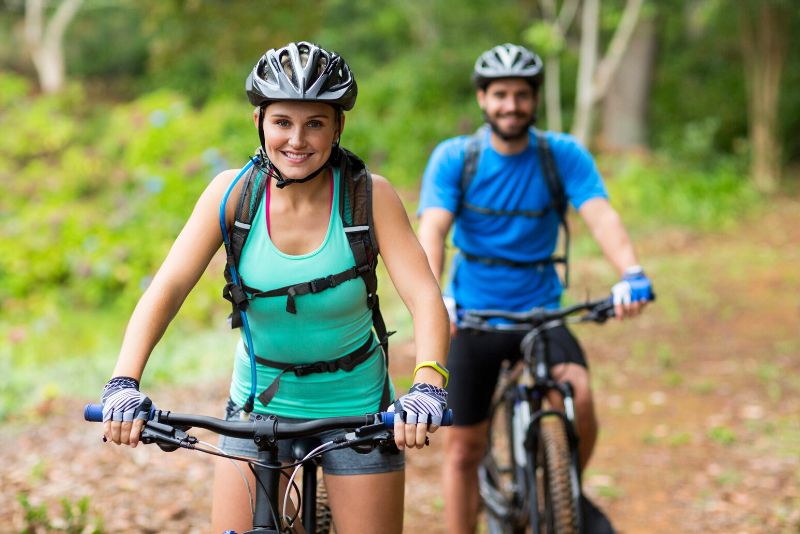 From mountainous trails to charming city streets, there's no end to the wonders you'll see on a bike tour!
Visit vineyards, olive groves, and riverside paths, or ride past the Acropolis of Rhodes and the Street of Knights before disembarking at the seashore for some snorkeling.
It's the perfect blend of sightseeing and exercise, with unbeatable views!
47 – Grab a bite at the best local restaurants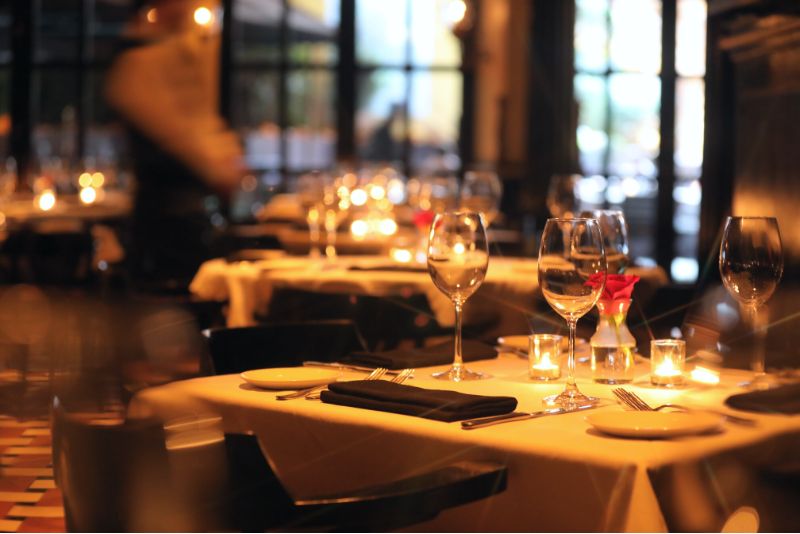 When it's time to eat, Rhodes offers some great options to choose from.
Admire the pottery and authentic farming tools as you dine at Rustico Restaurant, or tuck into some world-class seafood at Hatzikelis Restaurant.
Try some modern takes on classic Greek dishes at Kerasma Restaurant, or enjoy fine Mediterranean dishes at Wonder Restaurant.
Or sit down for a memorable meal on the patio at Auvergne Cafe, where the atmosphere and the dishes combine for a fantastic meal.
48 – Knock one back at the best bars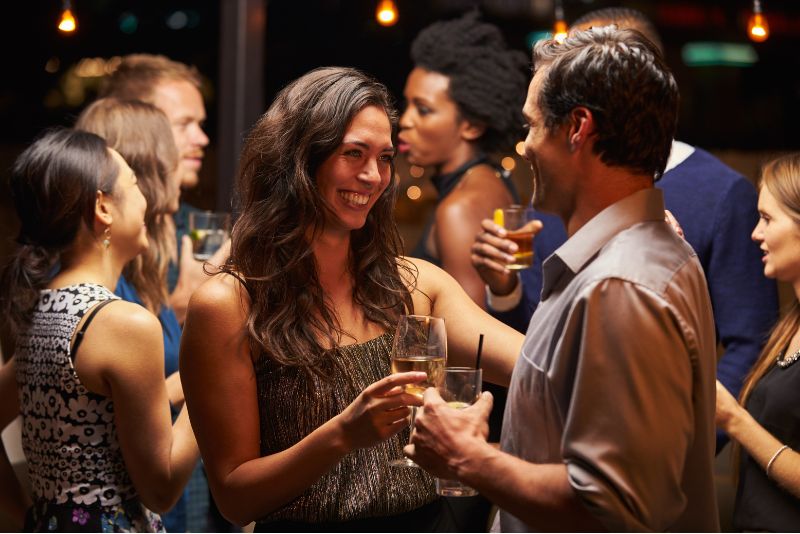 When you're ready to get the evening going right, there are plenty of excellent bars to try.
Enjoy striking views of the Fortress of the Knights at Courtyard Bar, or jam out to traditional Greek music at Raxati.
Chill out (literally) at the Lindos Ice Bar, or try some new cocktails in a relaxed seaside cave at Oasis Beach Bar.
With great aesthetics and even better beverages, you'll be spoiled for choice on your next night out!
How to get to Rhodes?
Book an airport transfer from Rhodes International Airport to your hotel, or to the port if you're embarking on a cruise.
It's the perfect way to ensure a smooth, convenient start and end to your journey – or an equally easy end to it.
Where to stay in Rhodes?
From its lovely garden to its pristine swimming pool, Maritime has plenty to offer on its grounds – and with its tour booking service and easy access to nearby beaches, it offers plenty off-site as well!
Kolymbia Bay Art, an adults-only resort, is great for those seeking a kid-free getaway, with a spa, themed dining evenings, and onsite massage service.
Sperveri Boutique Hotel is perfect for cyclists and beachcombers, with plenty of nearby shoreline and some excellent biking paths.
STAY Rhodes Hotel combines convenience with a welcoming atmosphere, from its colorful artwork and relaxing lounge to its close proximity to the Port, Elli Beach, and other popular spots.
And at Summer View, you can spend your evenings just as adventurously as your days, whether playing darts and ping pong, swimming, or stopping by the bar for a well-earned nightcap.
Where to go next?
If you want to delve deeply into the wonders of Ancient Greece, Athens is the perfect destination!
Greece's capital is filled with vestiges of the former empire, from sporting facilities to temples devoted to ancient gods.
But there are tons of modern things to do as well, from scuba diving and museums to street art and world-class dining.
And if you want to keep the mellow vibes of Rhodes going, there are some amazing Greek islands to visit!
Head to the Cyclades Islands for iconic vacation areas and Instagram-worthy spots like Paros, Naxos, Santorini, and Mykonos.
Or keep exploring the Dodecanese Islands, and enjoy snorkeling, an active nightlife scene, and some fascinating medical history in Kos.
In the Ionian Islands, you have the secluded atmosphere and multicultural influences of Corfu.
And you'll certainly have your pick of adventures on the iconic island of Crete, whether hiking through stunning vistas or gazing at ruins from thousands of years ago.
Final thoughts
For natural gems and cultural treasures, you just can't beat this remarkable island!
There are plenty of great things to do in Rhodes for history buffs and outdoor adventurers, but it's also perfect for a calmer vacation of eating, drinking, and laying out on the beach.
So when you're ready for an unforgettable vacation, set your sights on its shores!
As always, happy travels!