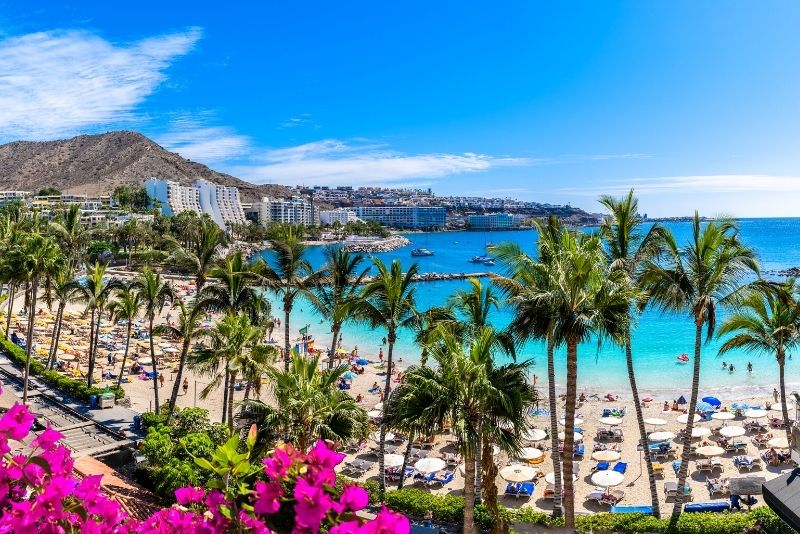 Boasting sandy beaches, charming villages, and dozens of adventure activities, there is no shortage of fun things to do in Gran Canaria. A true jewel in the crown of this Atlantic archipelago, the island offers up dramatic volcanic landscapes and palm-clad valleys to explore.
These sunny shores are perfect for adventure-fuelled family holidays and romantic breaks alike. Whether you want to ride camels through dunes, scuba dive shipwrecks, or hike down giant craters, with this guide we have you covered.
1 – Explore old town Vegueta in Las Palmas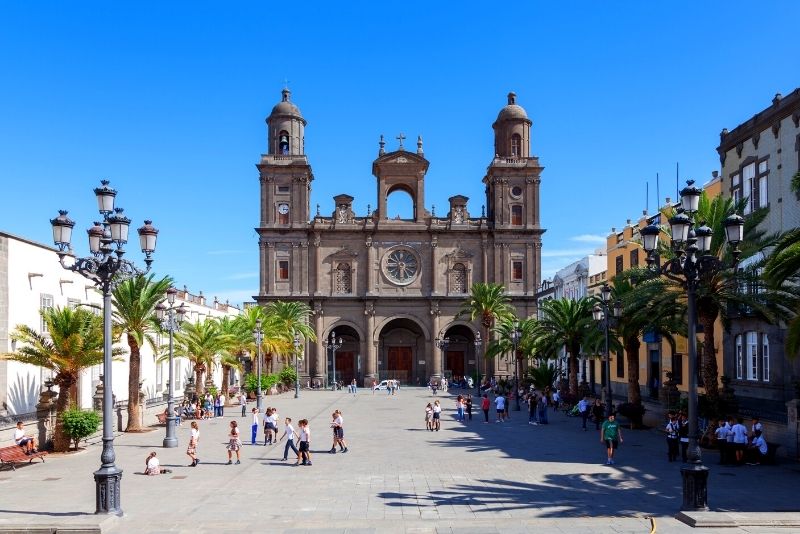 Stroll around Vegueta's old town and visit the Casa de Colón, a beautiful building that is now home to the Christopher Columbus Museum. Then head to Santa Ana Cathedral and climb the tower for superb views of Vegueta. Make sure you take your camera.
To fully appreciate what you are seeing, take a free walking tour with a local Canarian guide and discover insider secrets about this colorful historical center.
2 – Ride a camel through the Maspalomas dunes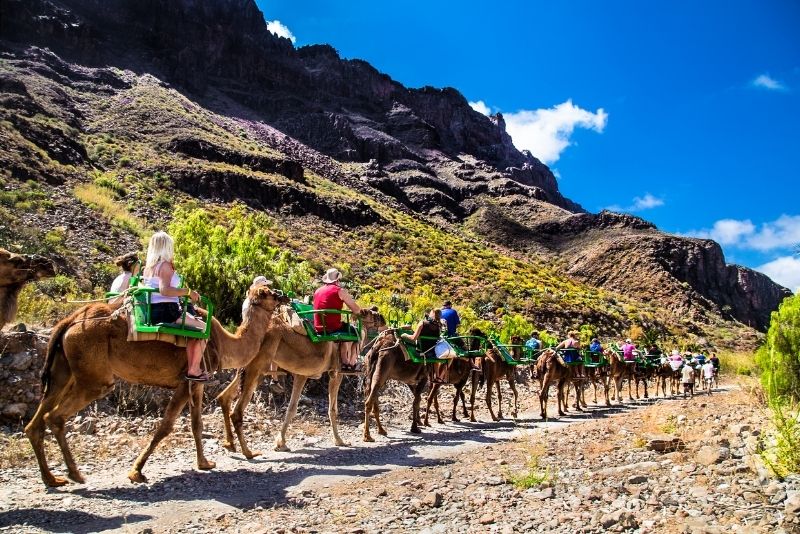 Get your Lawrence of Arabia fix by heading into the dunes on your very own ship of the desert. Riding a camel is quite comfortable, and feeling the gentle rhythm of plodding feet is a wonderfully relaxing experience.
Camel riding tours are a great way to explore the unique landscapes of Gran Canaria, with the endless sea of sand and the lush Oasis of a Thousand Palms making for fantastic holiday photos.
3 – Set sail on a catamaran cruise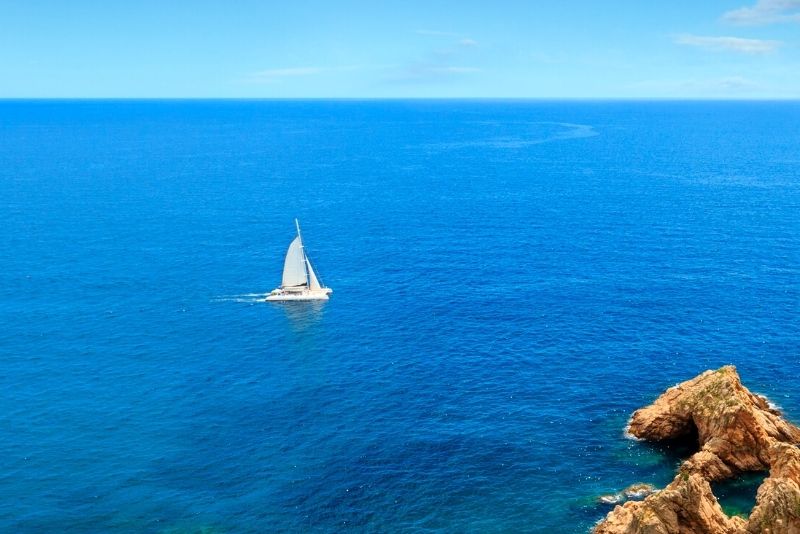 Feel the wind in your hair as you sail around the dramatic coastline on a Gran Canaria sailing tour. Venture out to sea and keep your eyes peeled for dolphins leaping through the waves, and see how many different shades of blue you can see in the sparkling water.
Go beach hopping, snorkel with colorful fish, and savor the sun on your back as you relax on the deck of your luxury catamaran.
4 – Watch dolphins at play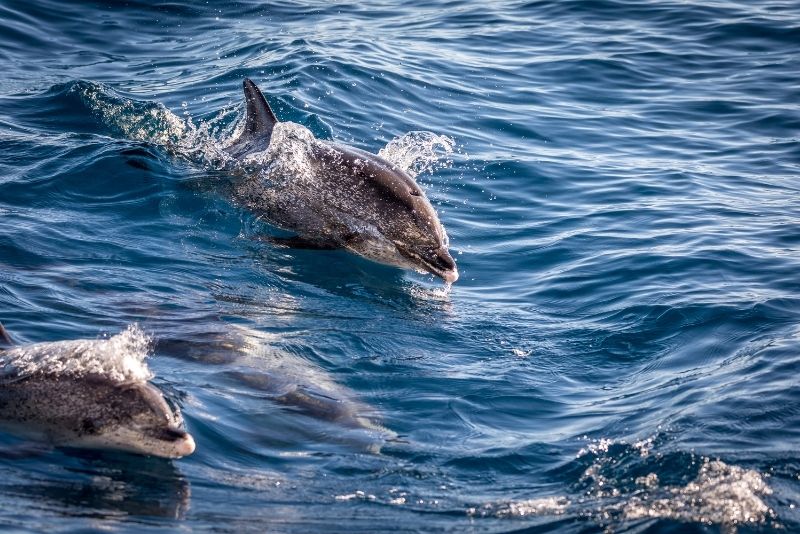 For one of the most rewarding things to do in Gran Canaria, join a dolphin watching tour and let these friendly creatures show you their marine domain. Maybe a pod will swim alongside your boat, posing for photos up close. Or perhaps you will spy them leaping skywards, showing off some real moves.
Some tours stop at a sandy beach for swimming and snacks, where you can toast your sightings with a celebratory drink.
5 – Hike to the ancient Roque Nublo crag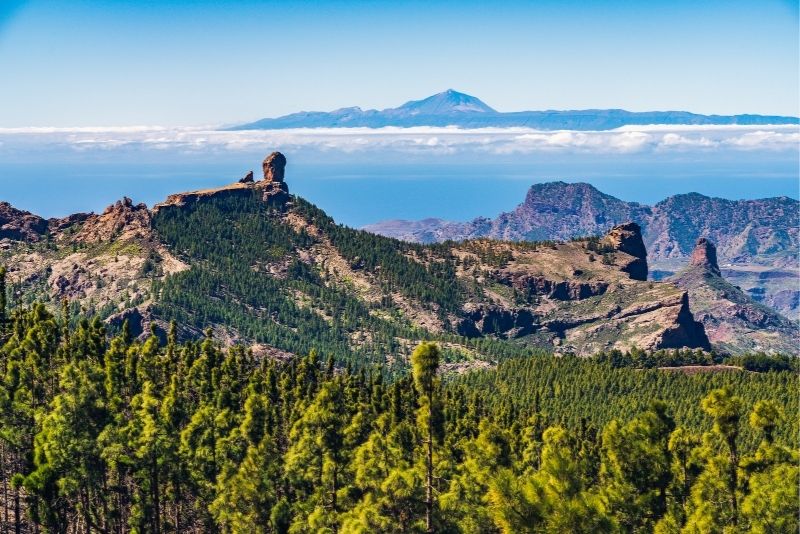 Lace up your boots and hit the trail that leads up to one of the most impressive rocky formations in the center of the island. Roque Nublo ranks among the biggest natural crags in the world and this ancient place of worship is of spiritual importance to local Canarians.
The views from the hiking route are simply magical, and there are plenty of other natural monuments to keep your camera working overtime.
6 – Visit Poema del Mar Aquarium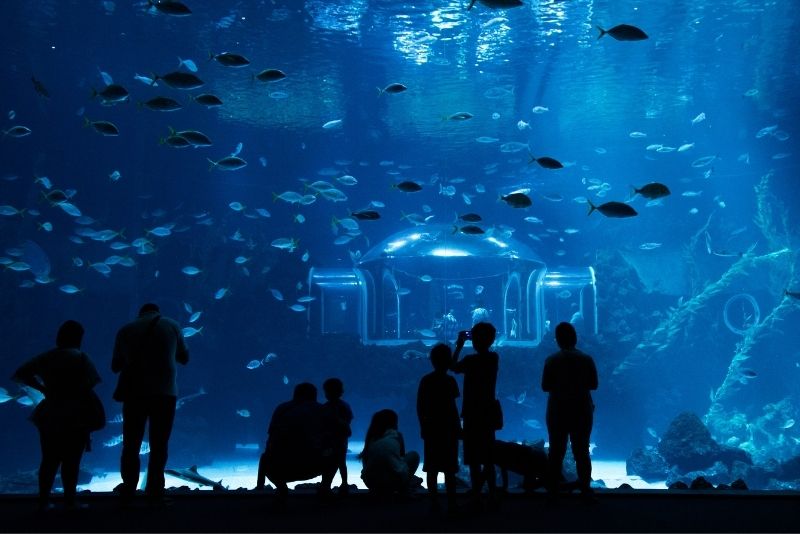 Come face to face with around 350 unusual inhabitants of the Atlantic Ocean at this modern aquarium. Watch as shoals of fish dart around colorful reefs, and become jungle explorers as you discover flora and fauna from continents near and far.
Meanwhile down at the Deep Sea exhibit you can admire big predators like sharks and stingrays through the largest curved glass window in the world. A great family day out in Gran Canaria.
7 – Discover the water town of Firgas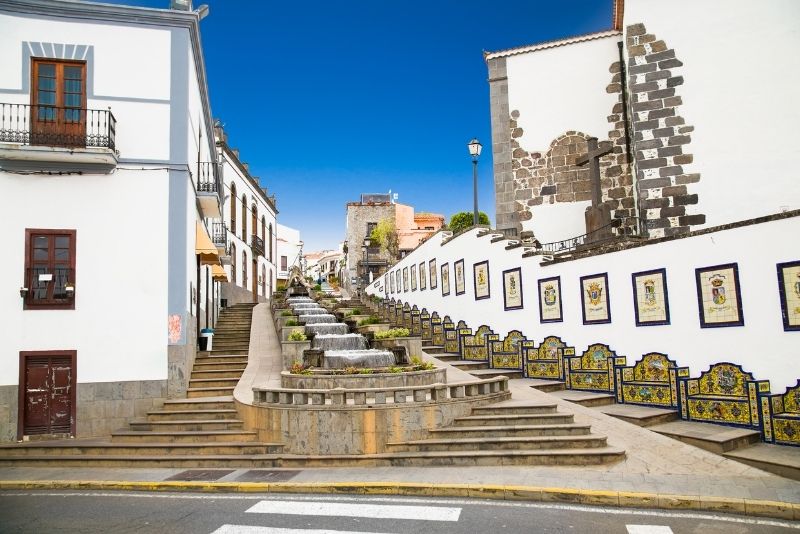 For an injection of culture head inland to the mountain town of Firgas with its hilly streets and religious pulse. There are churches to visit, a neo-Canarian style town hall to admire, and even a fountain that plays music.
The best part is ambling along the high street on pedestrian walkways alongside a stepped cascade that flows downhill towards a stunning monument. This famous road waterfall is lined with mosaics for added charm.
8 – Ride the surf at Playa del Inglés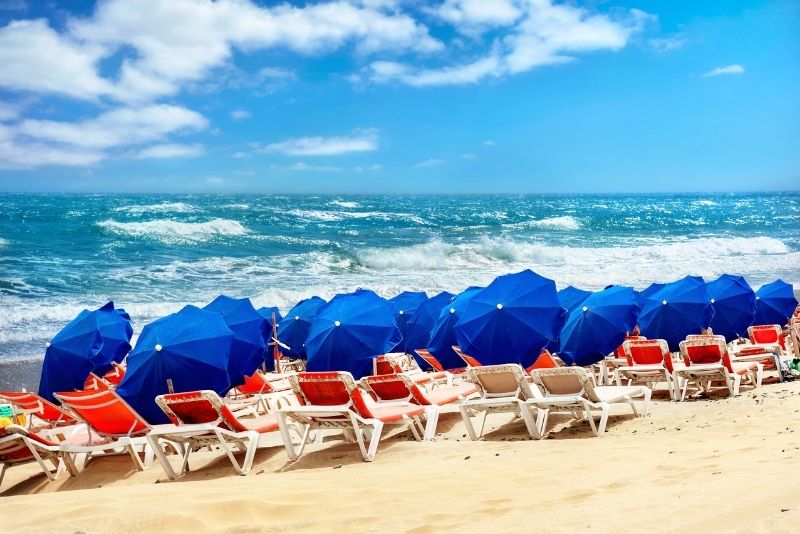 Dive into the heart of the action at Playa del Inglés and spend the day relaxing on the beach and riding the waves. This buzzing resort town is a popular place for beginner surfing lessons in Gran Canaria, and the expert instructors will have you carving through the water in no time.
Once you have expended your energy at the beach, head up to the promenade for shopping and dining.
9 – Scuba dive reefs and shipwrecks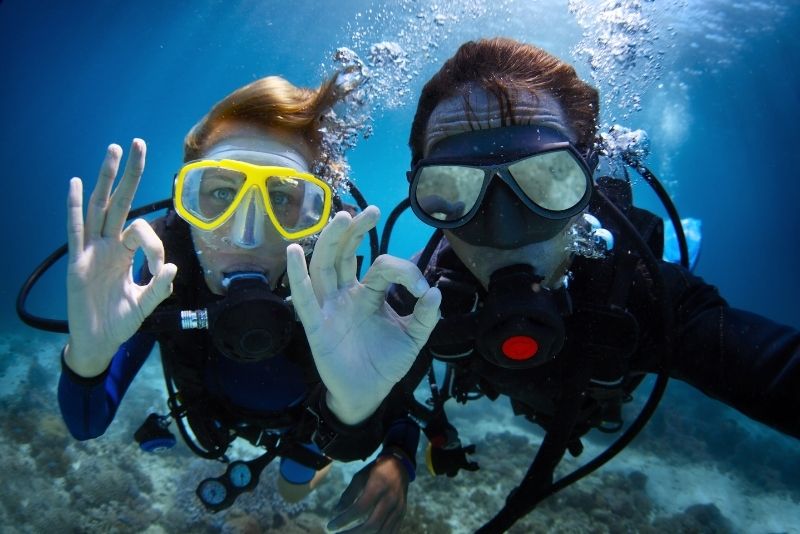 Slip on your fins and make final adjustments to your mask before you plunge into the ocean for some of the best scuba diving in the Canaries. Glide along with schools of exotic reef fish and see if you can spot an octopus or two peeping out of a rocky crevice.
Experienced divers can explore submerged shipwrecks and sea walls teaming with life, getting up close to this mesmerizing underwater volcanic world.
10 – Snorkel off Las Canteras Beach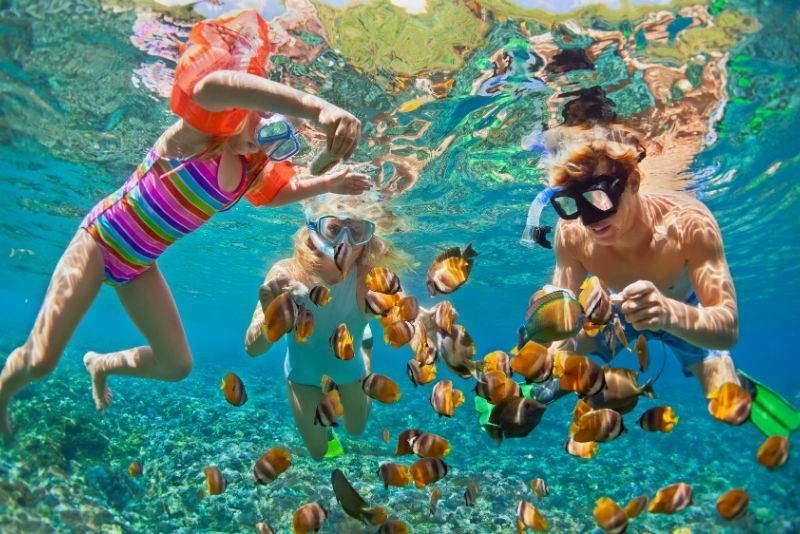 One of the most fun things to do in Gran Canaria is to go snorkeling at Las Canteras. Beneath the crystal-clear waters that lap against the beach an incredible marine haven beckons, home to an astonishing array of creatures.
Watch out for parrotfish and rays as you glide over aquatic rocky gardens, and is that a sea cucumber you spy on the sand? Your guide will help with species identification for more unusual inhabitants.
11 – Tour northern Gran Canaria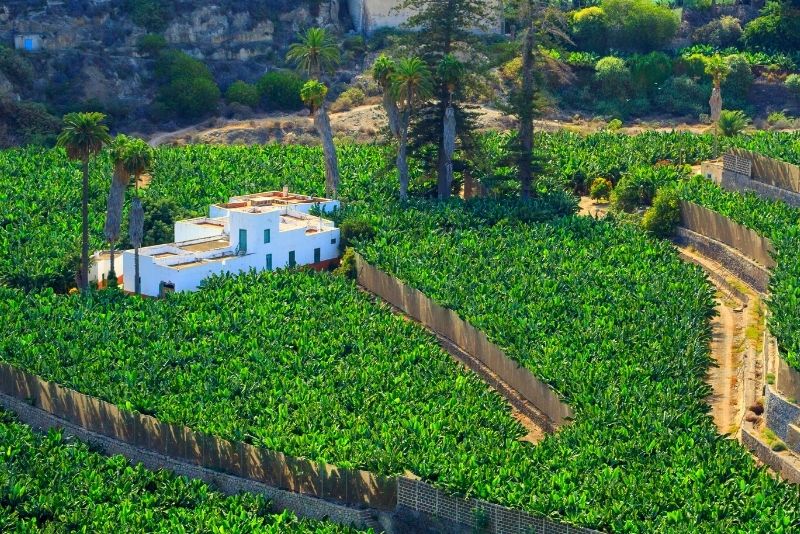 Enjoy the highlights of North Gran Canaria on a day trip that takes in rum distilleries, banana plantations, and lush countryside. See a magnificent church inspired by Gaudi and tick off archaeological sites and fishing villages, as well as a rather unusual street waterfall.
Soak up the sun in the Valle de Agaete, where coffee, tropical fruits, and vineyards go hand in hand. Then get your camera ready to capture views from the western mountains.
12 – Take in the views at Pico de las Nieves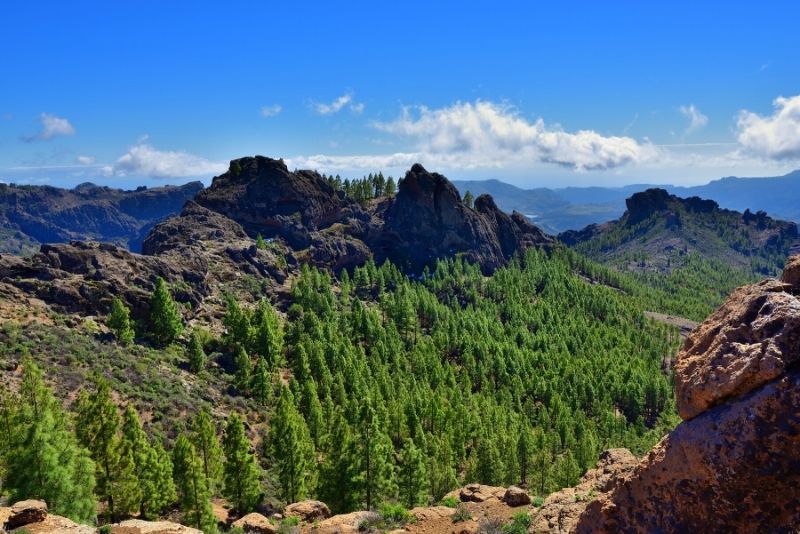 For picture-postcard holiday photos, drive up to the Pico de las Nieves lookout point and soak up the atmosphere around the highest point on the island. Drink in the uninterrupted views out over the plunging valleys and rocky ridges of this UNESCO Biosphere Reserve.
Add a splash of magic by visiting at sunset, so you can see floods of red and orange illuminating the sky above shimmering ocean waters.
13 – Explore Cueva Pintada Museum and Archaeological Park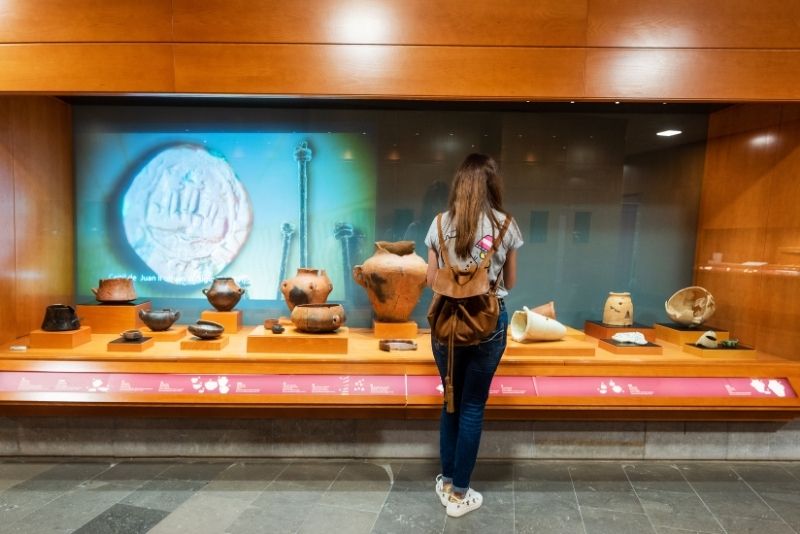 Travel back in time with a visit to this meticulously excavated pre-Hispanic village, a relic of life before the Europeans arrived in the islands. Learn how these people lived and admire the houses and caves they left behind.
The main event is the Painted Cave, where dazzling rock art illustrates a story of culture and settlement. This pictorial legacy and the surrounding live excavation site are both must-sees for history buffs.
14 – Go off-road on a rugged buggy tour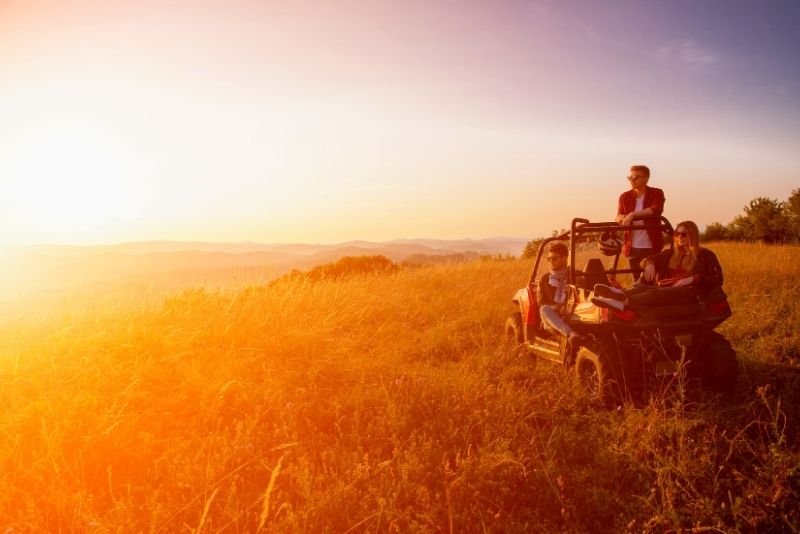 Power along bumpy tracks and hidden trails as you discover the less-visited parts of Gran Canaria. Drive through traditional villages and natural parks, all the while surrounded by dramatic mountains and verdant tropical canyons.
Be enchanted by glimmering reservoirs and the vast Valley of the Thousand Palms, and stop for a breather at spectacular viewpoints along the route. Make sure you pack your camera and your sense of adventure.
15 – Follow in the footsteps of explorers at Casa de Colón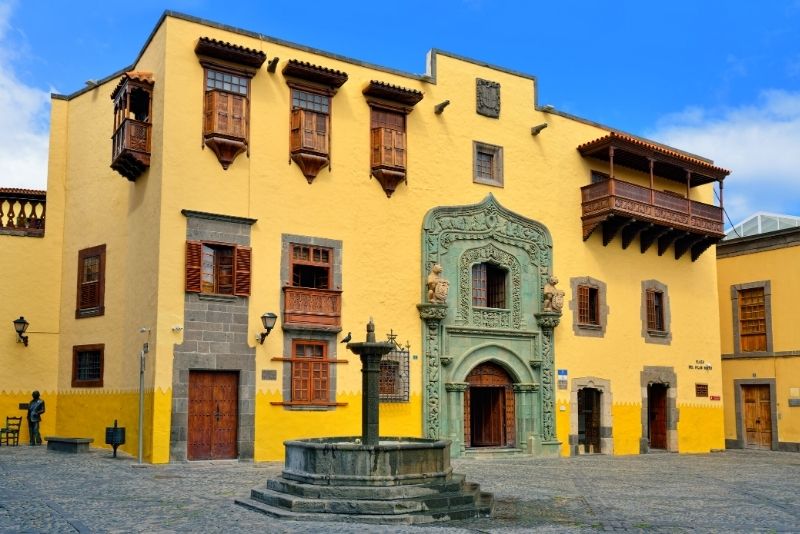 Did you know that Christopher Columbus stayed at Casa de Colón during his voyages to the Americas?
This colonial-style mansion stands proudly in the historic center of Las Palmas and features exhibits detailing the pre-European history of the islands. Visiting the house is one of the best cultural things to do in Gran Canaria, with romantic courtyards, latticed balconies, and ornate doorways making it the prettiest building in town.
16 – Immerse yourself in nature at Playa de Güigüí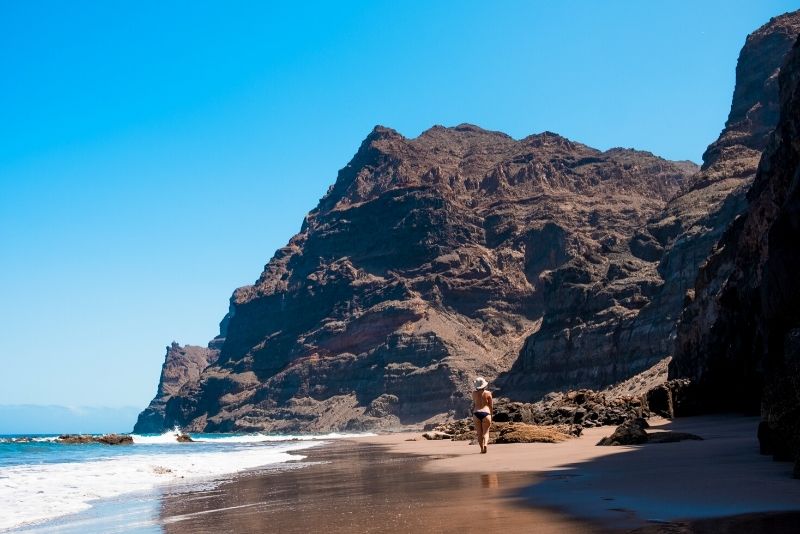 Playa de Güigüí is one of the top beaches to visit in Gran Canaria thanks to its seclusion and striking scenery. Splash through the waves and run along the golden sands, or hike through challenging ravines far off the beaten tourist trails – the choice is yours.
Feel close to nature at this remote slice of shore which can be reached on foot or by boat, depending on how intrepid you feel.
17 – Experience the adrenaline of a jet ski ride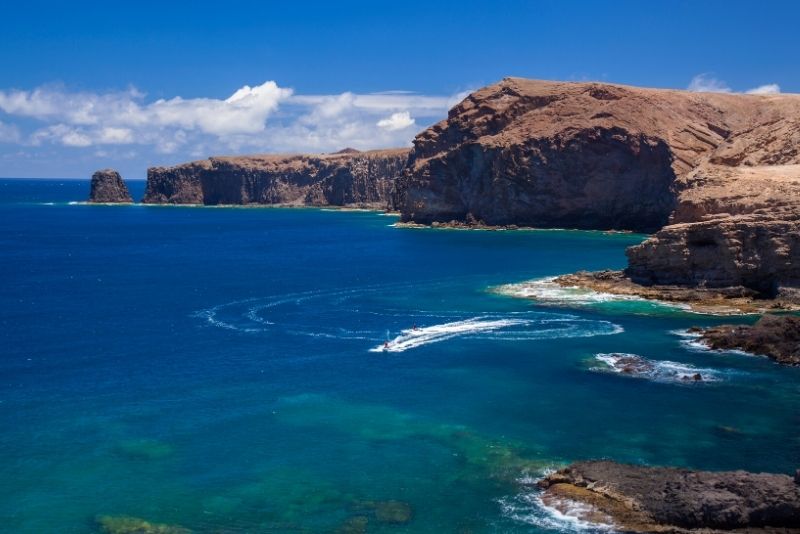 Bounce through the waves by jet ski on a thrilling ocean excursion where getting wet is all part of the adventure. Zoom along beneath imposing cliffs and enjoy a different perspective of Gran Canaria from the water.
Do not be surprised if you are joined by some of the local marine inhabitants, as this is the domain of dolphins, turtles, and even whales. Hang on tight and enjoy the ride.
18 – Get on your bike in Maspalomas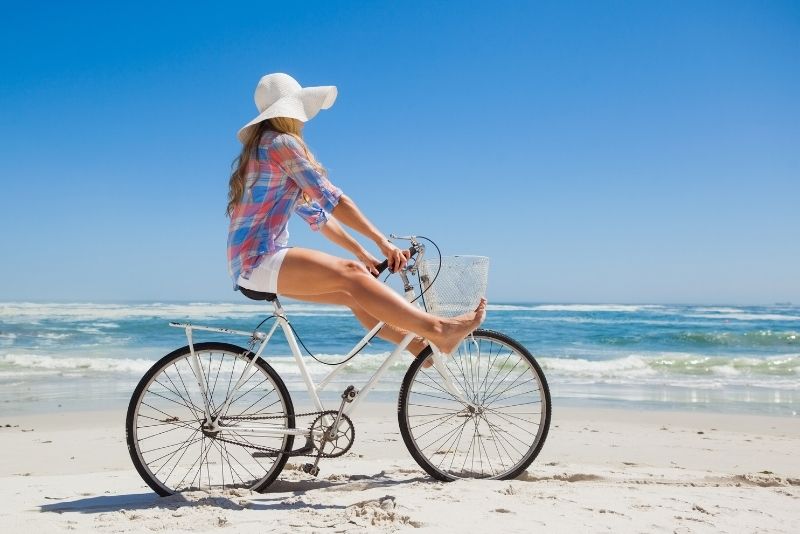 Gather the family and set out on a gentle bike ride along the pedestrian lanes of Maspalomas. Stop at the Botanical Park and try to identify some of the 500 plants that thrive here. Visit an ancient archaeological site and the famous Meloneras promenade, before rewarding your efforts with a refreshing drink at a panoramic bar.
Cycling tours can be combined with camel rides through the golden dunes, essential for all budding explorers.
19 – Kayak along the coast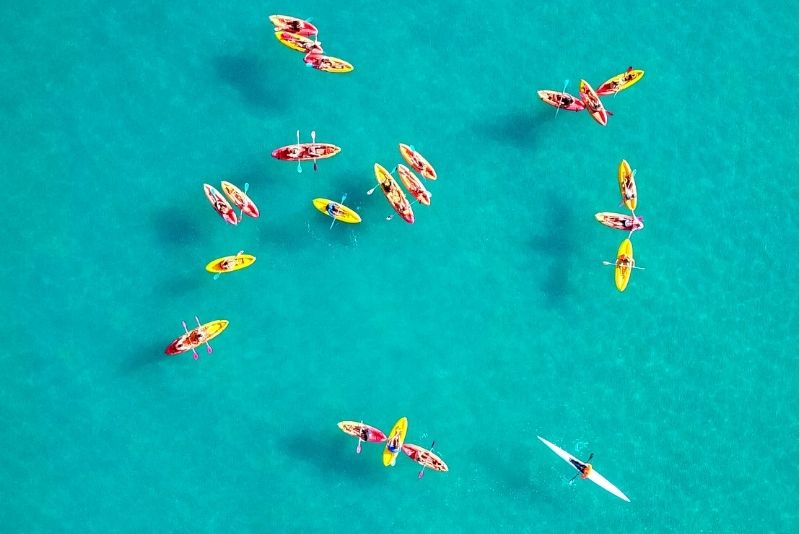 See the island from a different angle on a kayaking adventure. Of all the things to do in Gran Canaria, this is one of the most thrilling, with wildlife encounters and dramatic cliffs in abundance.
Paddle into secluded coves for sunbathing and beach games, and enjoy picnics on the sand surrounded by nature. Then take a dip in the ocean and see how many colorful fish you can count as you snorkel in marine reserves.
20 – Enjoy a scenic jeep safari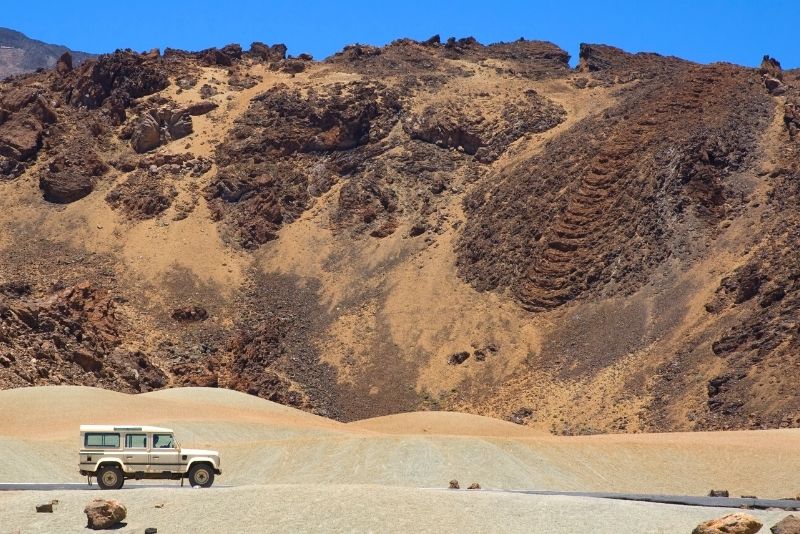 Buckle up for a thrilling jeep tour, journeying through some of Gran Canaria's most beautiful landscapes. Meander along winding roads surrounded by deep canyons and precipitous peaks, stopping at all the best viewpoints along the way.
Choose the road less traveled to explore remote reservoirs and fragrant pine forests. Then visit the Valley of the Thousand Palms where you will explore narrow cobbled streets and admire the whitewashed houses of charming mountain villages.
21 – Scream in delight on a jet boat tour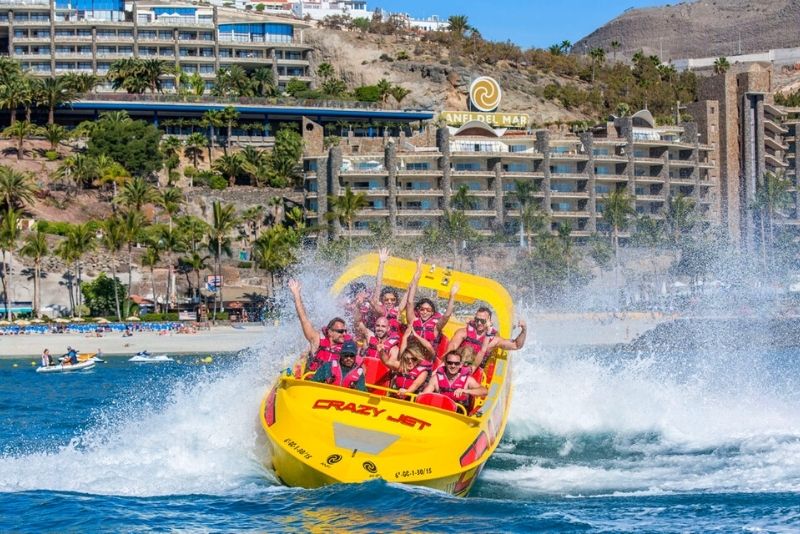 Let the adrenaline take over as you skim across the water on an action-packed jet boat ride. This is the ultimate high-speed adventure, with all the twists and turns you would expect from these specially designed boats.
Relish the sensation of spray hitting your cheeks as you shriek with pleasure at the powerful experience. Remember to take in the dramatic scenery, even if it might be a bit of a blur.
22 – Meet dragons at Palmitos Park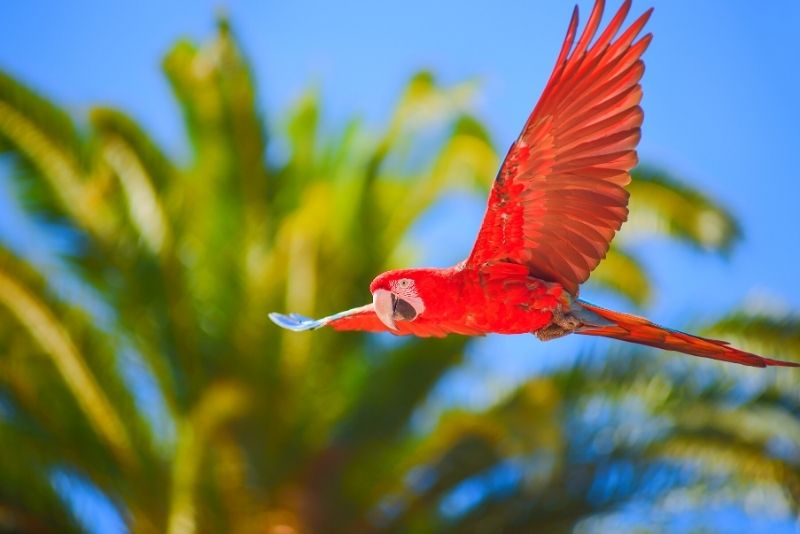 Spend a fun-packed family day at this world-class zoological botanical park and aquarium. Wander through the natural setting and discover animals and plants from across five continents.
Gasp in admiration as birds of prey and parrots demonstrate their skills and say hello to the meerkats who are always ready to entertain. Swing by the Islands of Primates to see monkeys in action, and say hello to the resident Komodo dragon if you dare.
23 – Take a day trip to Tenerife and Loro Park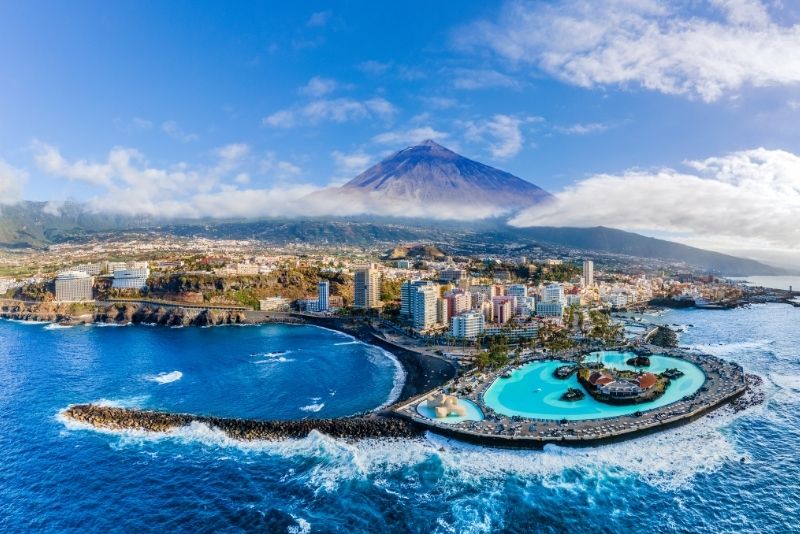 One of the most rewarding day trips from Gran Canaria is to the neighboring island of Tenerife to visit Loro Park. Discover animals and plants in their natural environment and enjoy live shows throughout the day.
Watch as dolphins and sea lions perform their best moves and laugh at waddling penguins as they congregate for lunch. Finish up with Natura Vision, a domed cinema showing a magical documentary film.
24 – Navigate canyons and waterfalls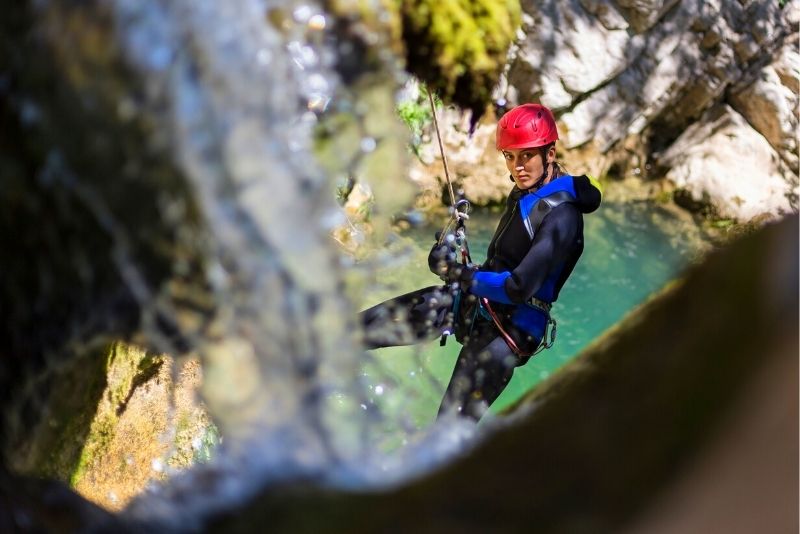 Prepare to get wet as you climb up rocky ravines and rappel down waterfalls on this active Gran Canaria canyoning tour. Feel the rush of adrenaline as you slide down rocks and scramble along riverbeds in search of adventure.
Reconnect with nature in these remote mountain valleys, always under the watchful eye of your expert instructor. Soak up the impressive volcanic landscapes around you and learn how the island was created all those years ago.
25 – Discover plants at the Viera y Clavijo Botanical Garden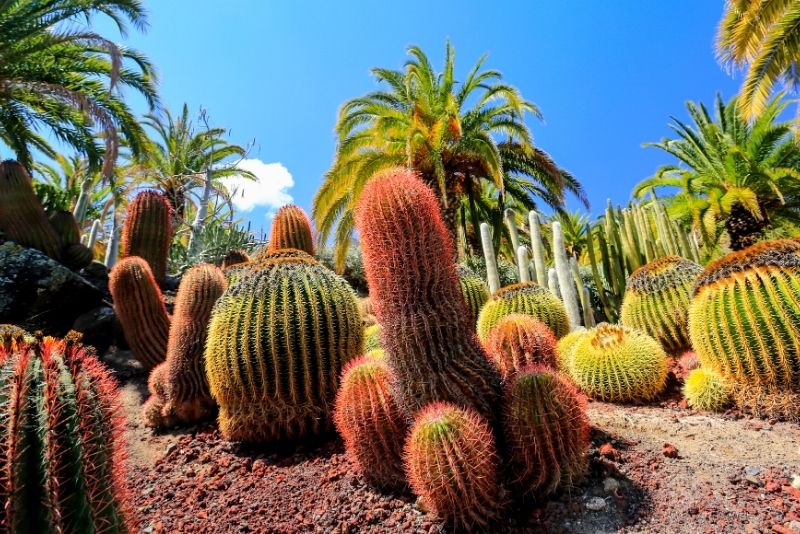 Escape into a world of exotic plant life at Spain's biggest botanical garden, which is hidden away in the beautiful Guiniguada ravine. Walk along pathways through the 27 hectares and breathe in the scents and sights of this rich botanical collection.
Find out which species are in danger of extinction and learn about indigenous plant uses as you wander slowly through different habitats. Make sure you pack your camera.
26 – See the world from above while paragliding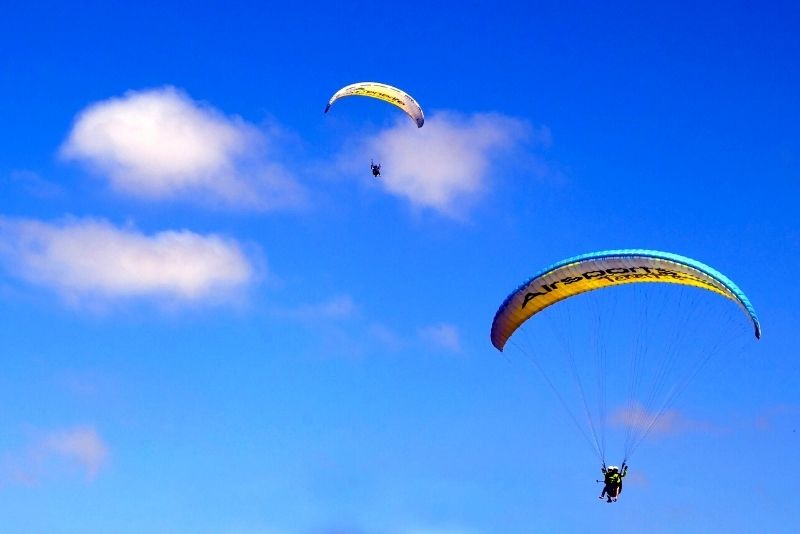 Paragliding is one of the most thrilling things to do in Gran Canaria since nothing beats soaring through the skies above dramatic volcanic landscapes. Get a bird's eye view of the island as you float gently with the thermals – your expert pilot will make sure you see it from every angle.
Enjoy incredible panoramic vistas of cliffs and beaches and see if you can spot other islands far out to sea.
27 – Stand on a crater edge at Caldera de Bandama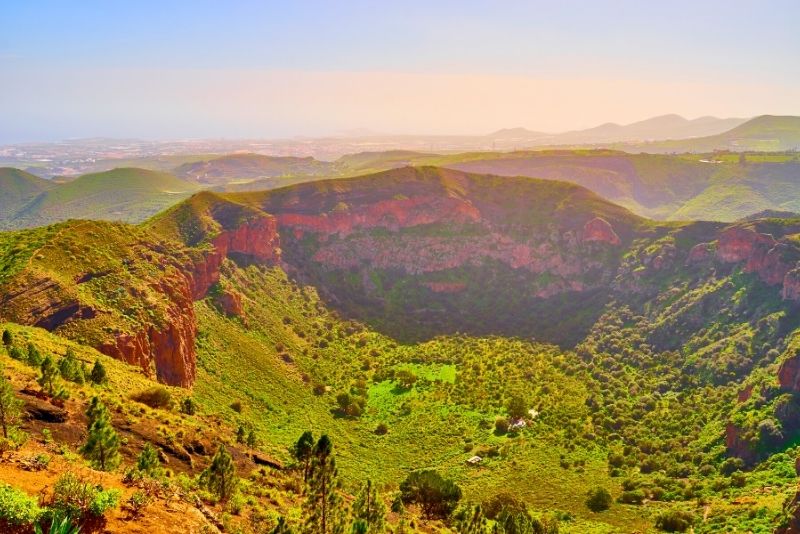 For some of the best views in Gran Canaria, head to the viewing platform on the edge of Caldera de Bandama. At 1000 meters wide and 200 meters deep, this vast volcanic crater has a peak – Pico de Bandama – that you can drive up.
Adventurous visitors can scramble down and explore the crater floor where there is an abandoned farmhouse, once owned by a Dutch farmer who grew vines here.
28 – Dive down deep on the Mogan Yellow Submarine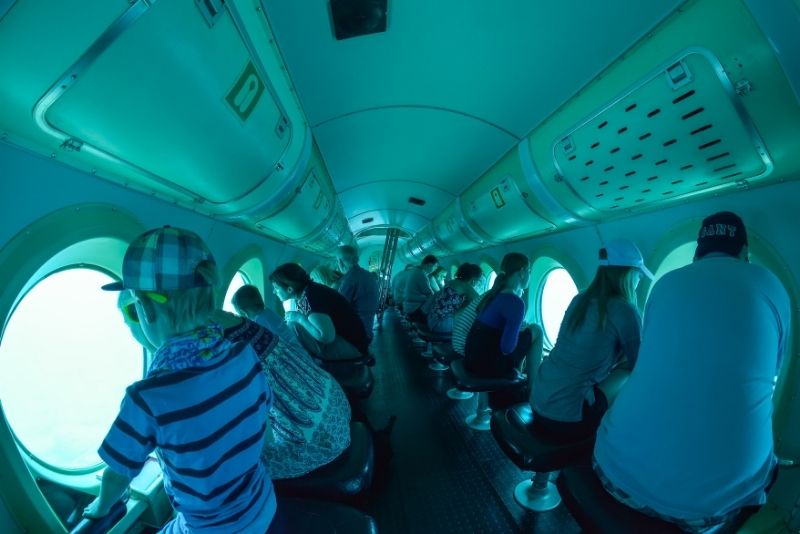 Become a deep-sea diver as you adventure beneath the waves on board the Mogan Yellow Submarine. If you are looking for unusual things to do in Gran Canaria, this is one of the best. Seated comfortably inside the sub, watch as exotic marine life and shipwrecks appear at your giant porthole window.
Keep an eye out for shimmering shoals of sardines performing their dazzling aquatic displays right in front of you.
29 – Sightsee on a hop-on hop-off city tour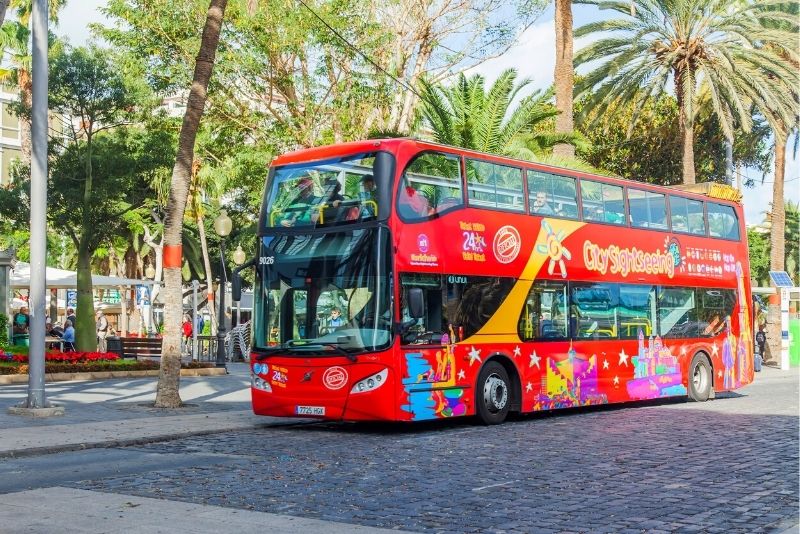 See the best of Las Palmas on this fun bus tour and explore the city at your own pace. Chose to sit up top to make the most of the views, and the sun.
You might want to stop in the old town to visit the cathedral and climb the tower for photos of the historic rooftops. Or perhaps you fancy strolling through Parque de Santa Catalina for seafront entertainment and museums.
30 – Enjoy a beach day at Puerto de Mogan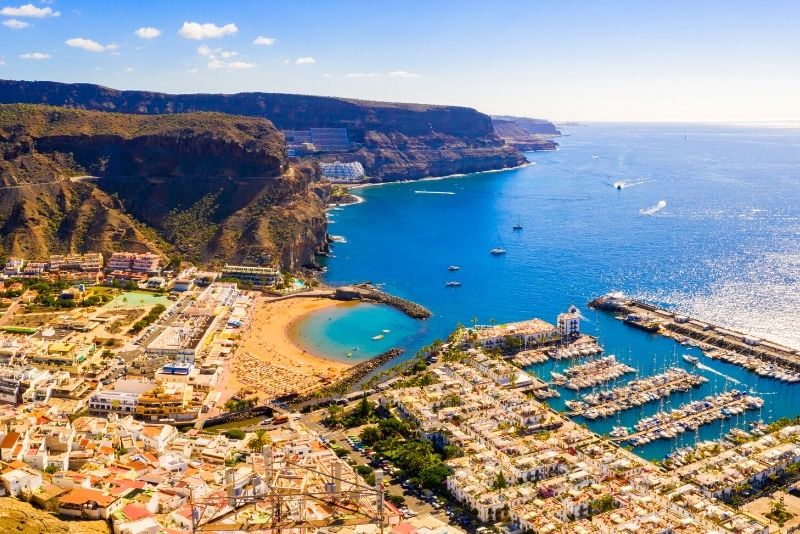 This picturesque beach resort sits attractively at the end of a deep valley in the south-west of the island. A great place for a day trip on Gran Canaria, Puerto de Mogan has swathes of golden sand with calm waters making it ideal for families.
Take a walk around the pretty port and explore the charming fishing village, or pull on your mask and go snorkeling in the clear ocean.