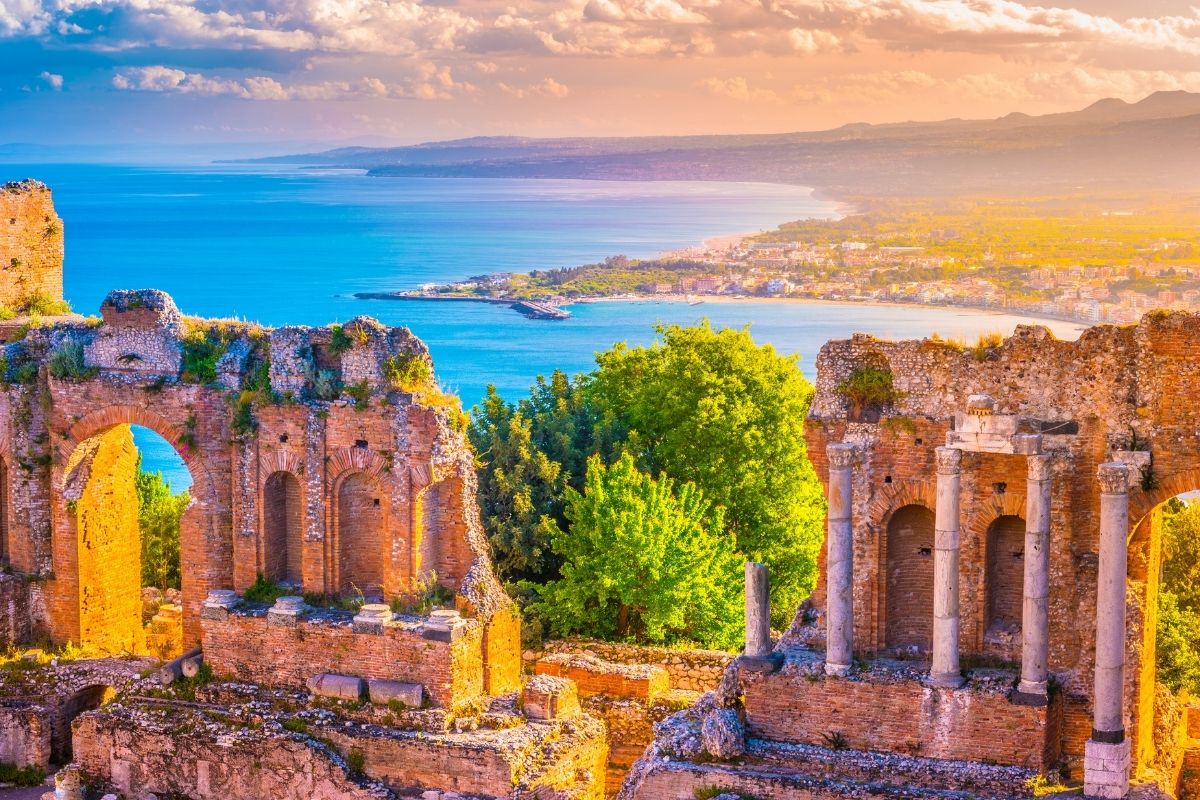 It may technically be part of Italy, but the island of Sicily contains a whole unique world within its shores!
Perfectly perched in the Mediterranean, it's filled with the kind of historical goodies that only a longtime cultural powerhouse can provide: ancient temples, distinguished churches and castles, and theaters that once hosted some of the greatest plays of millennia past.
But there's also no shortage of contemporary treats here, whether you're enjoying a massive plate of world-class food or peeking into the world of cinema.
And of course, all of that great scenery doesn't go to waste; you could easily spend an entire trip just getting wild on the land, air, and sea.
So without further ado, let's explore the wonderful things to do in Sicily!
1 – Enjoy the magic of the Massimo Theater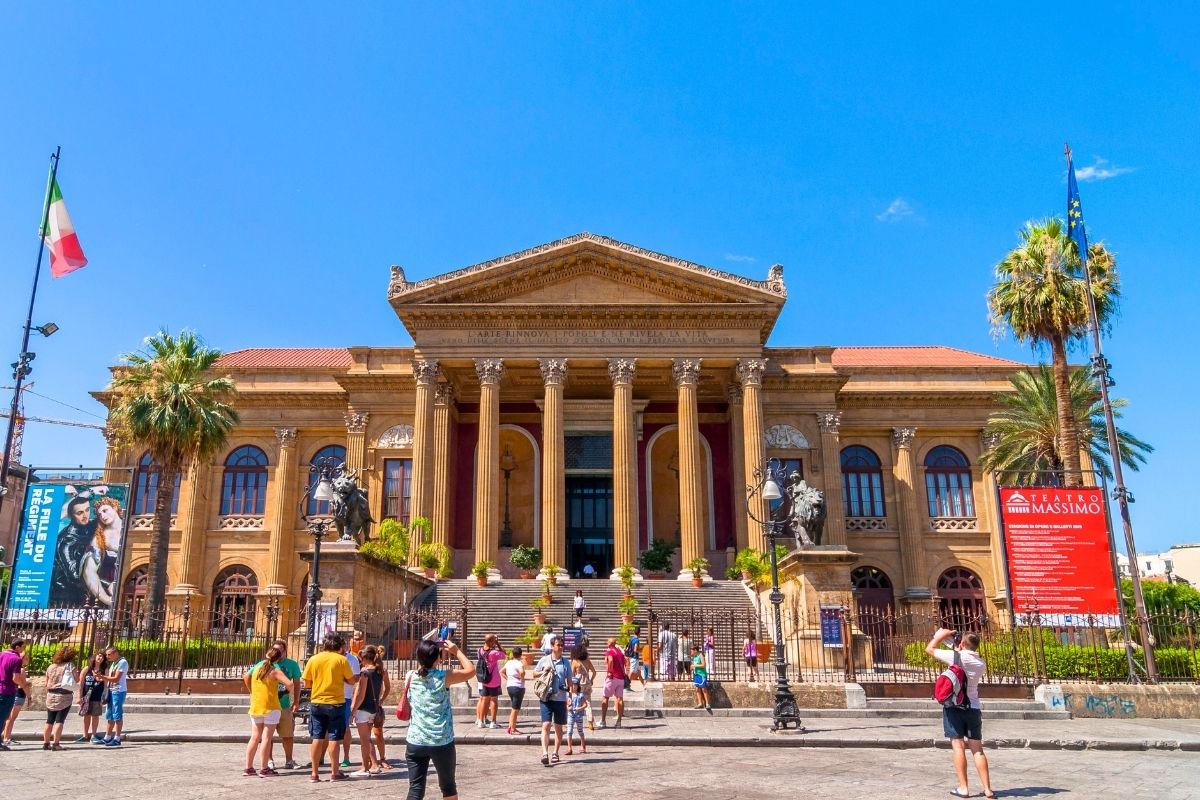 While there are many fun things to do in Palermo, this massive opera house will definitely catch your eye!
As the largest structure of its kind in Italy (and the third largest on the entire continent!), it's an absolute must for fans of the artform; but even casual observers will be awed by its lavish designs and the amazing shows that take place within.
Admire the incredible soaring theater and its magnificent details, which borrow heavily from Ancient Greece and the Renaissance.
Along the way, you just might spot some familiar sights – unsurprisingly, the gorgeous building has been used as a filming location several times!
And of course, there's nothing quite like settling in and listening to the opera performers project their powerful voices into a worthy venue!
2 – See the wonders of Palermo Cathedral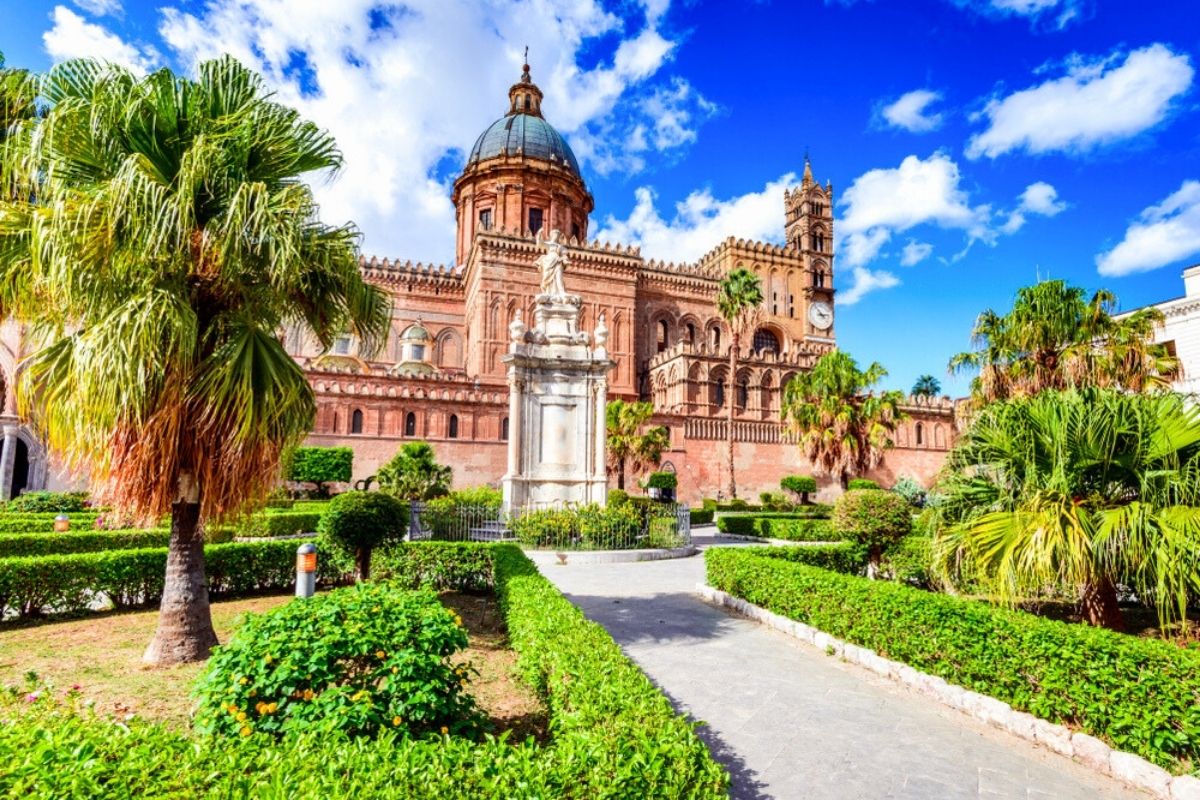 Just a few minutes away, you can find another building that serves as a work of art in the form of this magnificent church, which was built with a similar mishmash of styles.
While the architecture itself is impressive, the cathedral has also been a suitably majestic destination for many of the area's monarchs – and some of them are even buried there!
The crypt's most notable resident is probably King Roger II, who was known for expanding the kingdom throughout the early 1100s; but there are other fascinating relics contained here, from jewelry to religious art.
Plus, you can head to the gorgeous rooftop and enjoy some incredible city vistas!
3 – Get to know the mummies in The Capuchin Catacombs of Palermo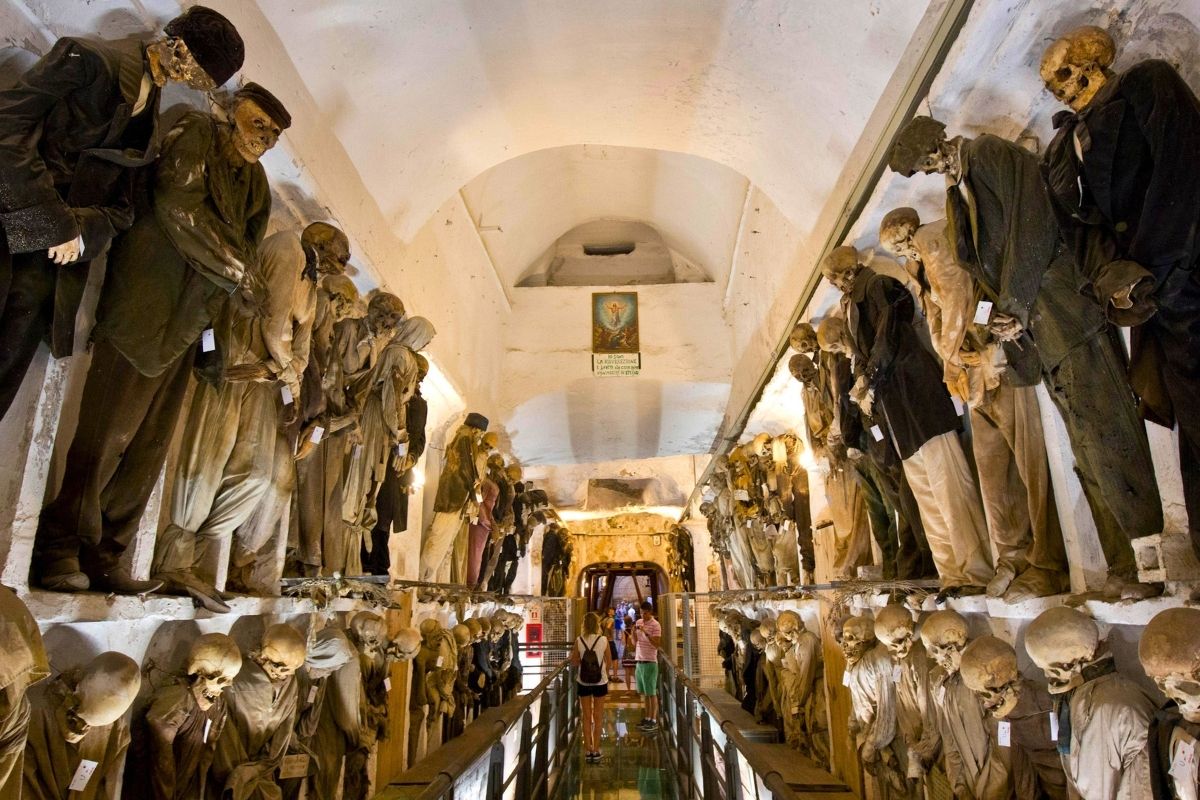 Alright, time to meet some of the locals… from hundreds of years ago!
The Capuchin Catacombs of Palermo contain a particularly vivid history lesson, in the form of thousands of mummified remains; and the story of how they got there is equally fascinating.
The preservation process was developed by the local friars and used from the 1600s-1800s, and the intricate underground system built to house the town's deceased residents is still open to the public today.
There are few things more intriguing than weaving through these tunnels and tombs and getting an up-close view of this crucial part of Sicilian society.
4 – Stroll around Quattro Canti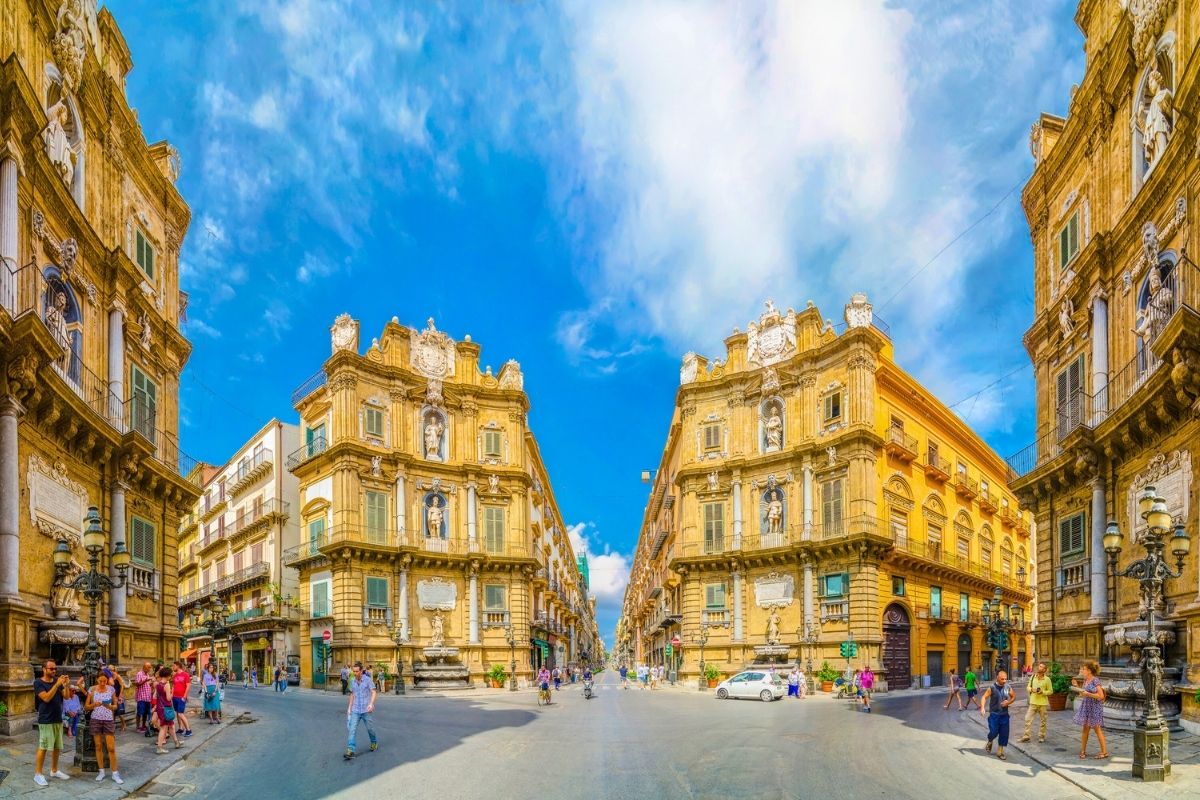 While this spot does serve as a literal crossroad – its name translates to "Four Corners," referring to the point at which two popular streets meet -, it's also something of a cultural junction as well.
The lovely fountain that anchors the space has several elements that celebrate different parts of local history and legend, including pieces depicting former kings and the patron saints of Palermo.
It's convenient and eye-catching, all at once!
5 – Absorb the many cultures of the Norman Palace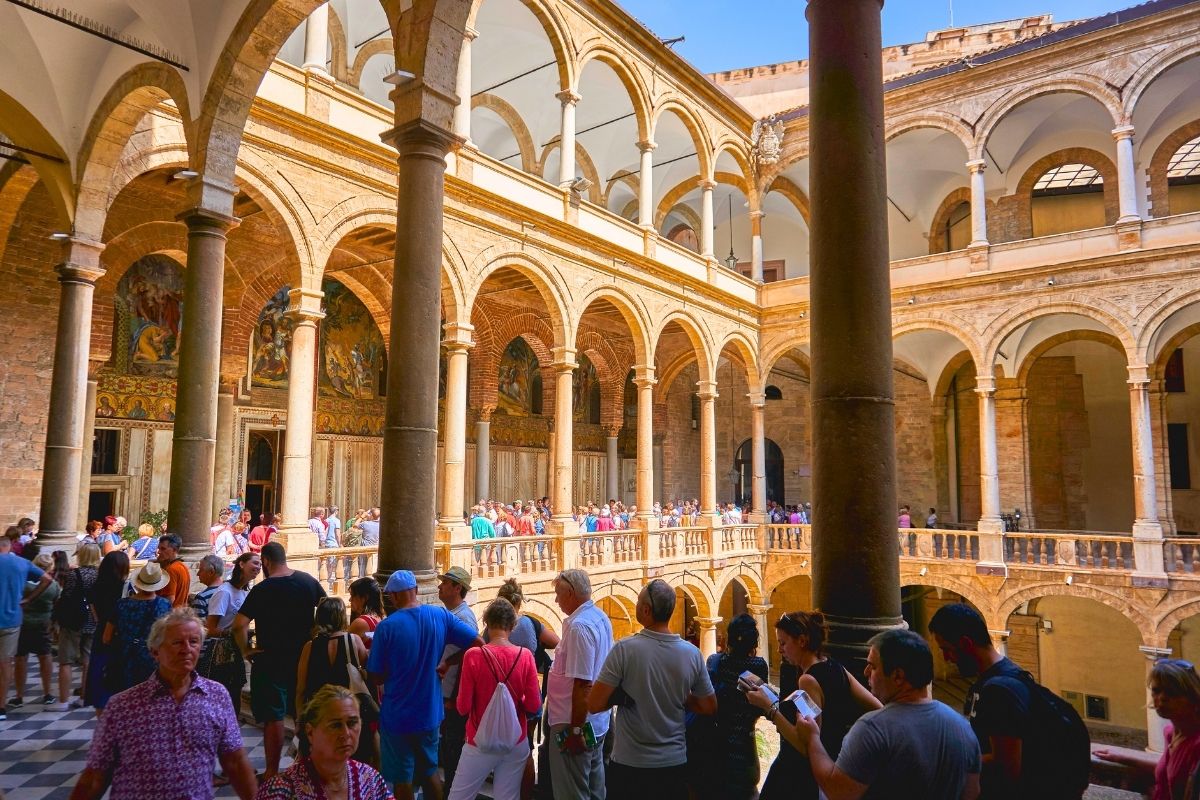 While you're busy exploring, some Norman Palace tours will help you explore one of the city's greatest gems.
This magnificent structure actually tells a larger story about the many different societies that have ruled the area over the centuries; as the name suggests, it was long occupied by Norman rulers, and was even the first royal residence when Sicily was newly declared a nation!
And the palace's designs certainly match its remarkable pedigree; from the breathtaking architectural patterns that freely mix Byzantine and Arabic influences to the marvelous gardens outside, every inch of the space gleams with elegance and flair.
You'll feel a little royal yourself as you explore!
6 – Get dazzled by the masterpieces inside the Palatine Chapel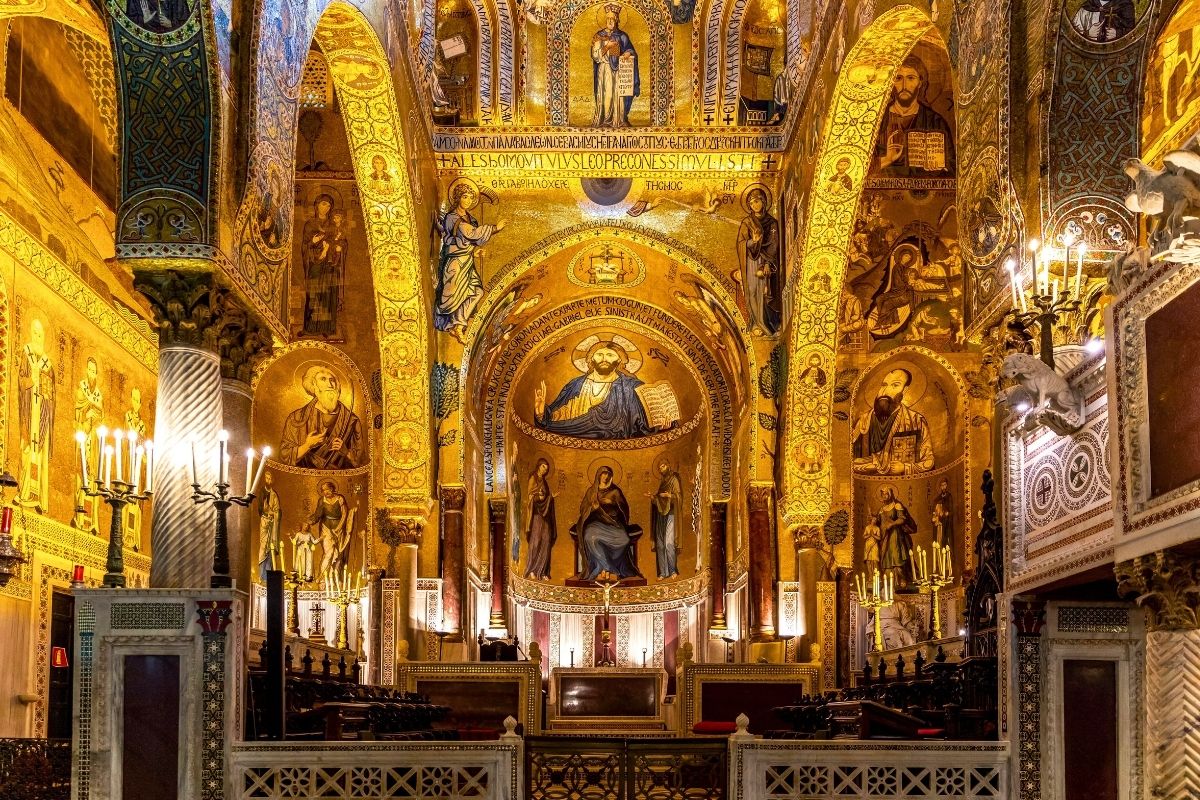 And while you're touring that magnificent space, be sure to swing by Palatine Chapel, one of the palace's greatest gems!
It's often said that not all that glitters is gold, but that's certainly not the case in this space; everywhere you look inside this beautiful space, you'll see fantastic uses of the stuff, creating jaw-dropping mosaics that depict all manner of religious iconography.
You can also see the influences of Arab culture in the stunning floor patterns etched in marble, as well as other bits of Islam-inspired decor throughout the space.
With so much art and beauty all incorporated into one space, a visit here is certainly one of the most fascinating things to do in Sicily!
7 – Learn the unique stories of Palazzo Conte Federico
Not only is Palazzo Conte Federico one of the oldest buildings in town, but it's still inhabited by a prominent local family… talk about tradition!
Much like its neighbors, this elegant building blends multicultural influences into one fascinating hybrid… and just wait until you see inside!
The lavish furniture, spacious rooms, and extensive antique collections – including a real suit of armor!- showcase the long and powerful history of the Federico family, and their personal touches remain part of the story as well.
While the place is packed with older historical elements, you'll also be able to see how the space has evolved over time, alongside hundreds of residents past and present.
8 – Pay a visit to Monreale Cathedral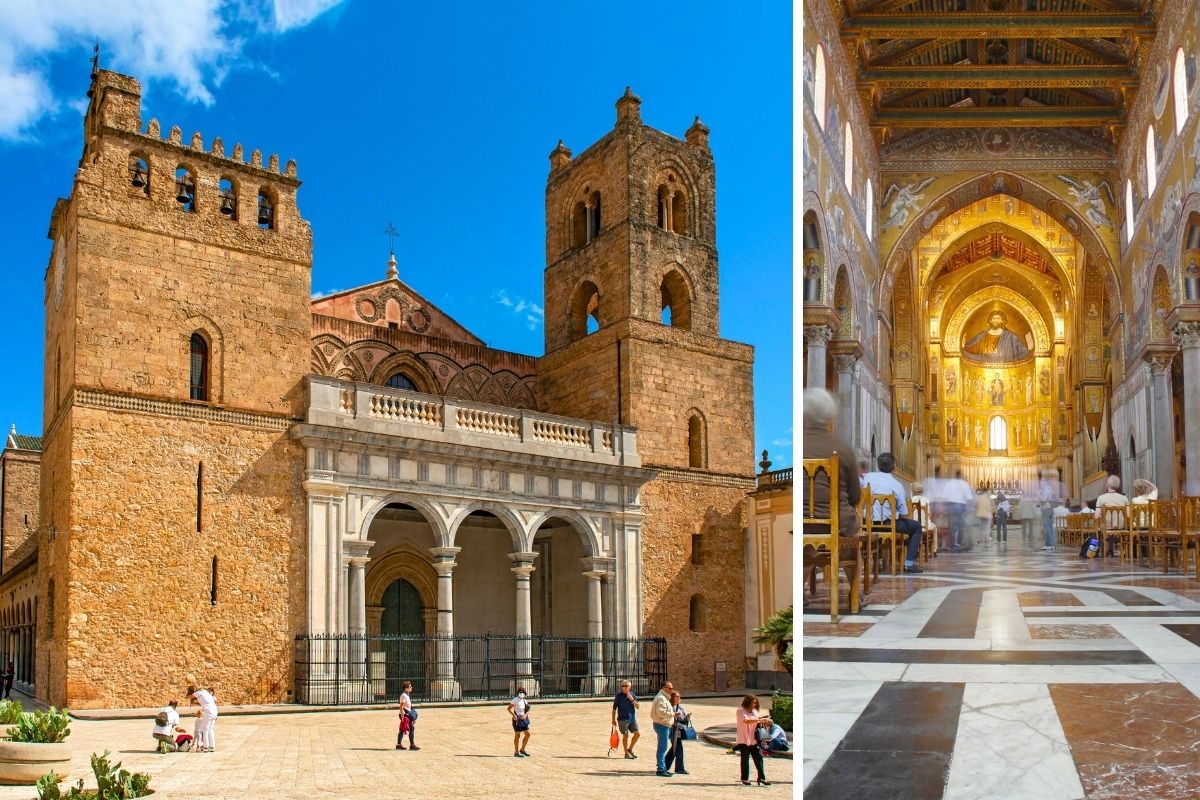 If you still haven't gotten your fill of mosaics, you're in luck – just a few miles outside of the city, there are some excellent Monreale Cathedral tours available!
There are 130 pieces here to enjoy, including an imposing 65-foot-tall depiction of Jesus gazing down at visitors.
But you can also enjoy some smaller details, from the carvings on the columns to its lovely bronze doors.
As you explore, you can learn all about the cathedral's long history as a vital part of town life, dating all the way back to the 1200s.
9 – Experience the awe of the Valley of the Temples in Agrigento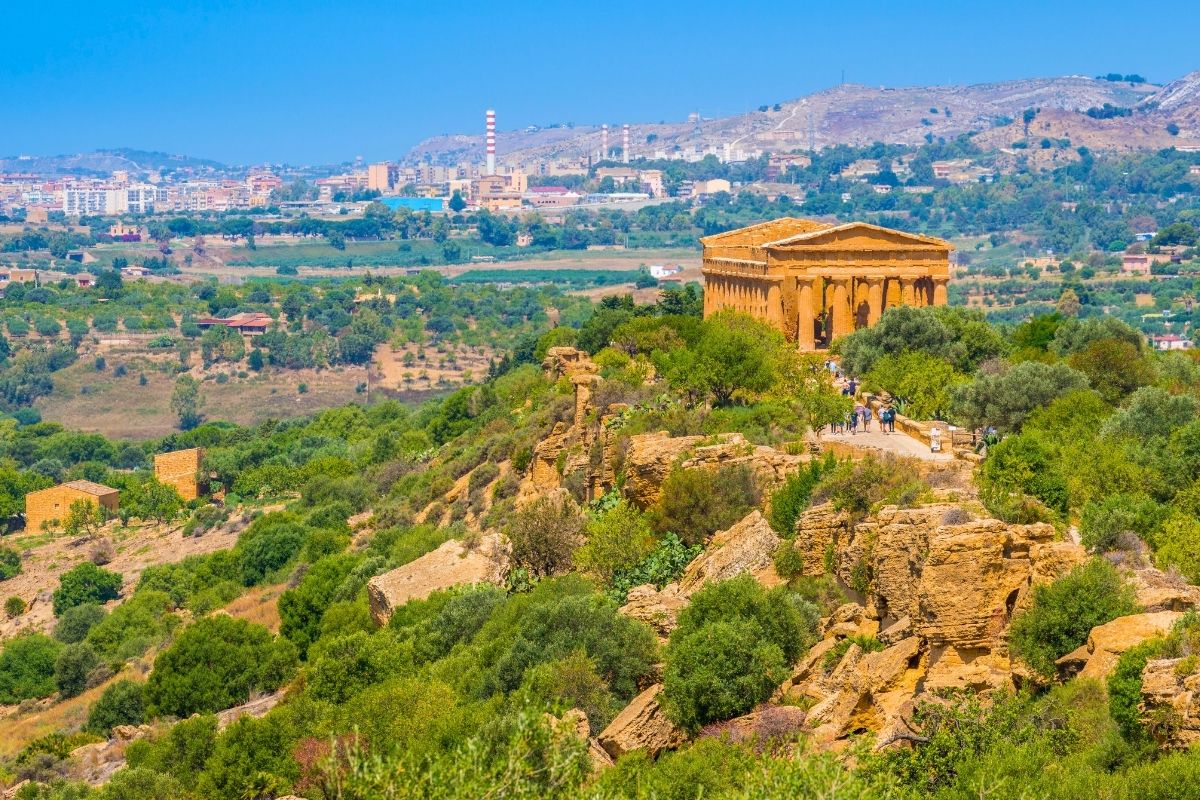 Heading out to the city of Agrigento, you can check out some of the oldest religious tributes in the region!
As the name suggests, this area is packed with stunning temples, many of which date back to the days of Greek and Roman gods.
Marvel at the Temple of Concordia, a third century beauty with stunning Doric decor; then pay a visit to the Temple of Juno, which was dedicated to one of the most acclaimed goddesses of ancient times.
And don't forget to stop by Jardin de la Kolymbethra, a gorgeous traditional garden, where you can inhale the fresh scent of citruses and stroll under the shade of ancient olive trees as you catch glimpses of infrastructure dating all the way back to the days of Ancient Greece.
10 – Explore the ancient theatre of Taormina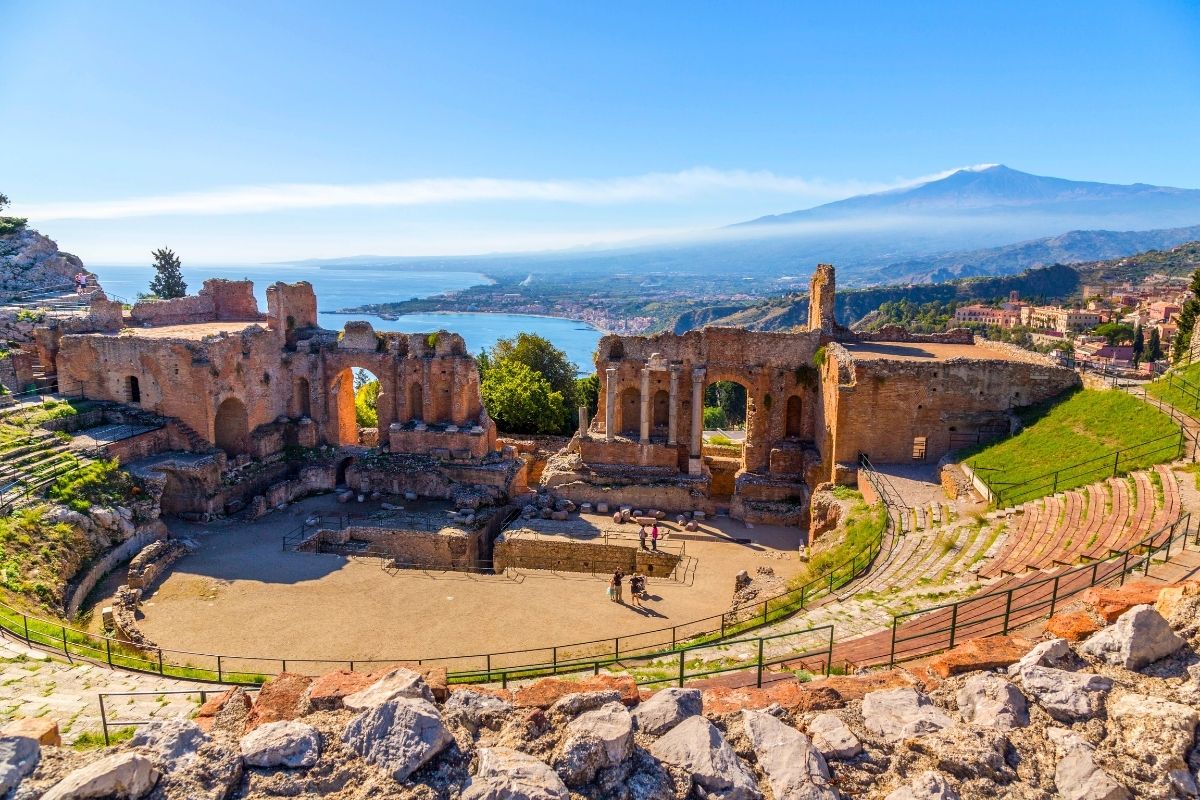 Have you ever wondered what it was like to go to a play thousands of years ago?
Then visit the ancient theatre of Taormina, and get a front row seat to the past!
With an unforgettable seaside backdrop, the open-air venue – which was originally constructed by the Greeks before getting a full, Roman-style makeover in the second century – was once a cultural hotspot; and the weathered but beautiful remains still prove fascinating!
You can still see all of the components of its thespian days, including the orchestra section and the stage itself, which hosted everything from plays to concerts to gladiator battles.
Of all the fun things to do in Taormina (and there are many!), this is probably one of the coolest, especially if you love relics!
11 – Admire the Stair of the Turks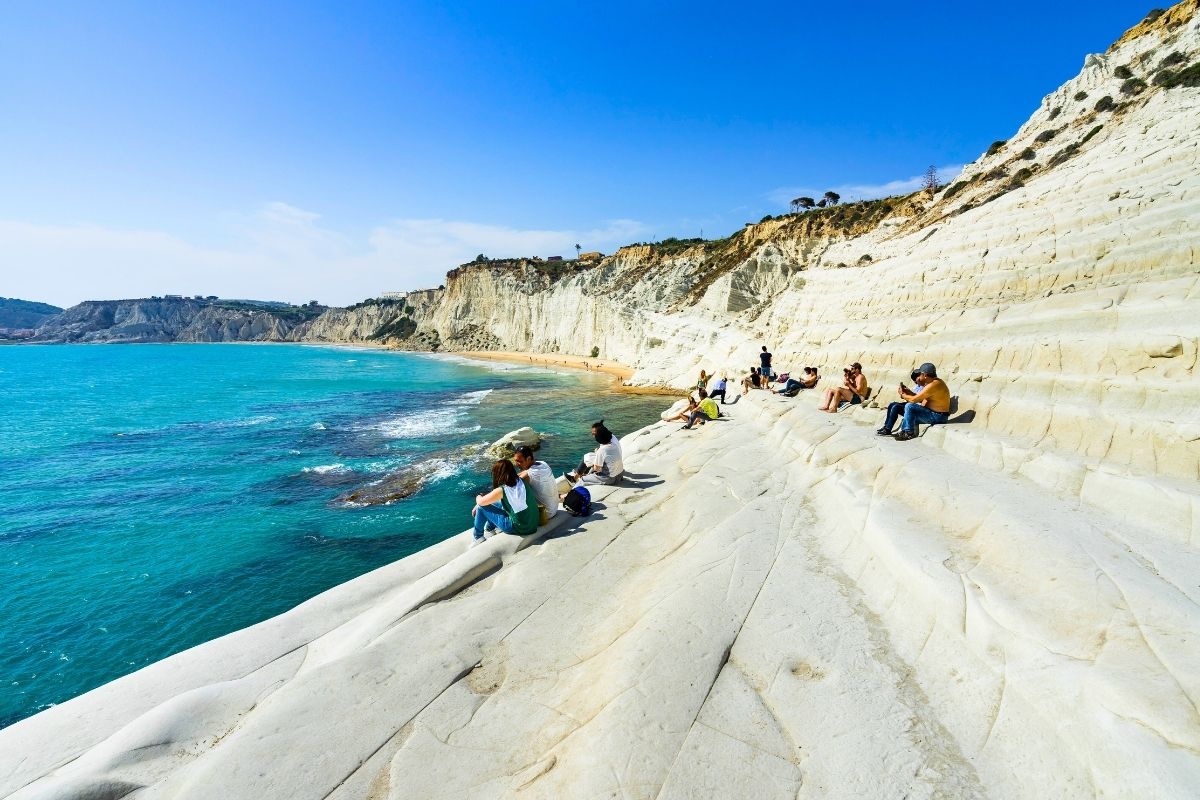 The gorgeous shades and angles of this cliff's sparkling white limestone would be impressive enough in their own right; but just wait until you see what nature has carved!
Millions of years of erosion have created unique divots in the rock, which resemble a flight of stairs leading down to the sea.
Enjoy a fun balancing act as you wander along the ridges, then pause to watch a terrific sunset painting the water and stone in its own bright hues.
12 – Cozy up to the Corleones on some Godfather movie tours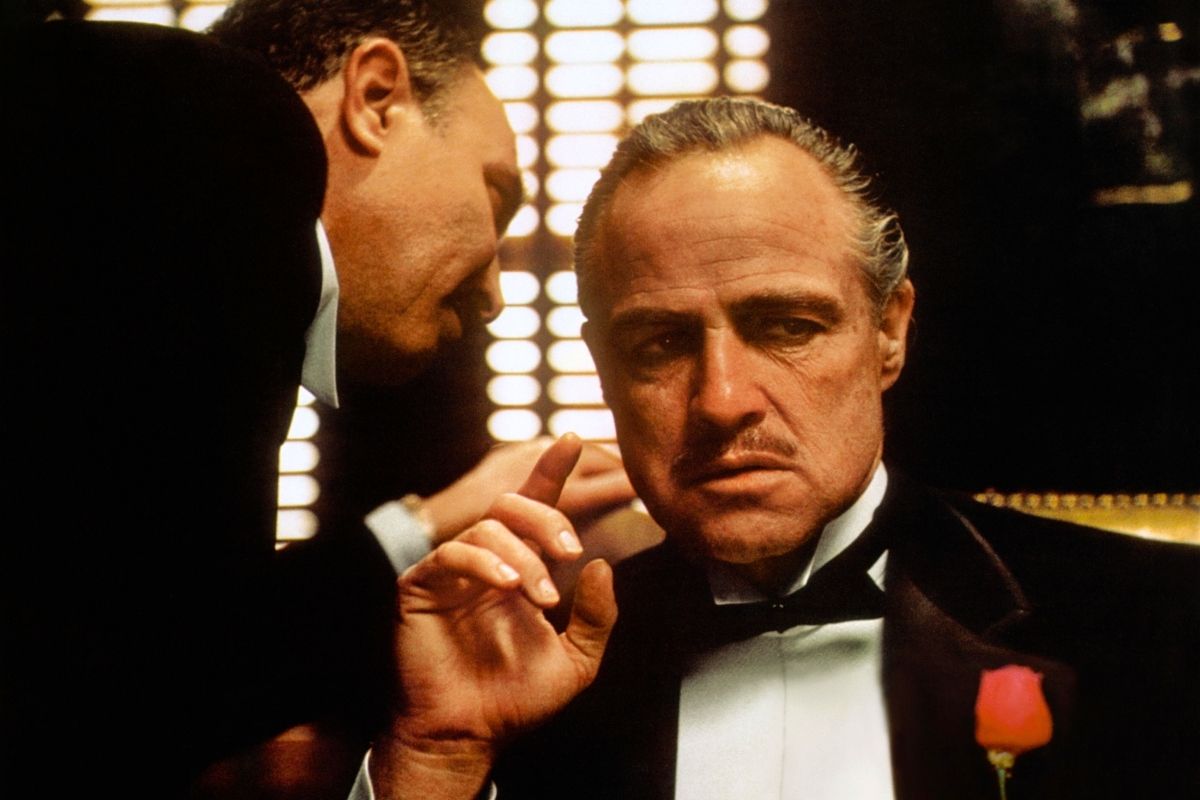 Time to take a break from the ancient sites and catapult forward to the 1970s – and a certain film franchise about a pretty wacky "Family"!
Francis Ford Coppola's Godfather trilogy is one of the most acclaimed franchises of all time, and many significant scenes were shot right here in Sicily!
As the home of the fictional Corleone Mafia family, the area was used to shoot weddings, dramatic crime deals, and more; and you can see it all yourself with Godfather movie tours from Taormina and Catania!
As you put yourself in the character's shoes (figuratively, of course), you'll also get to learn lots about the region itself… including tales of the real-life mobsters that once dwelled here!
13 – Enjoy some quad tours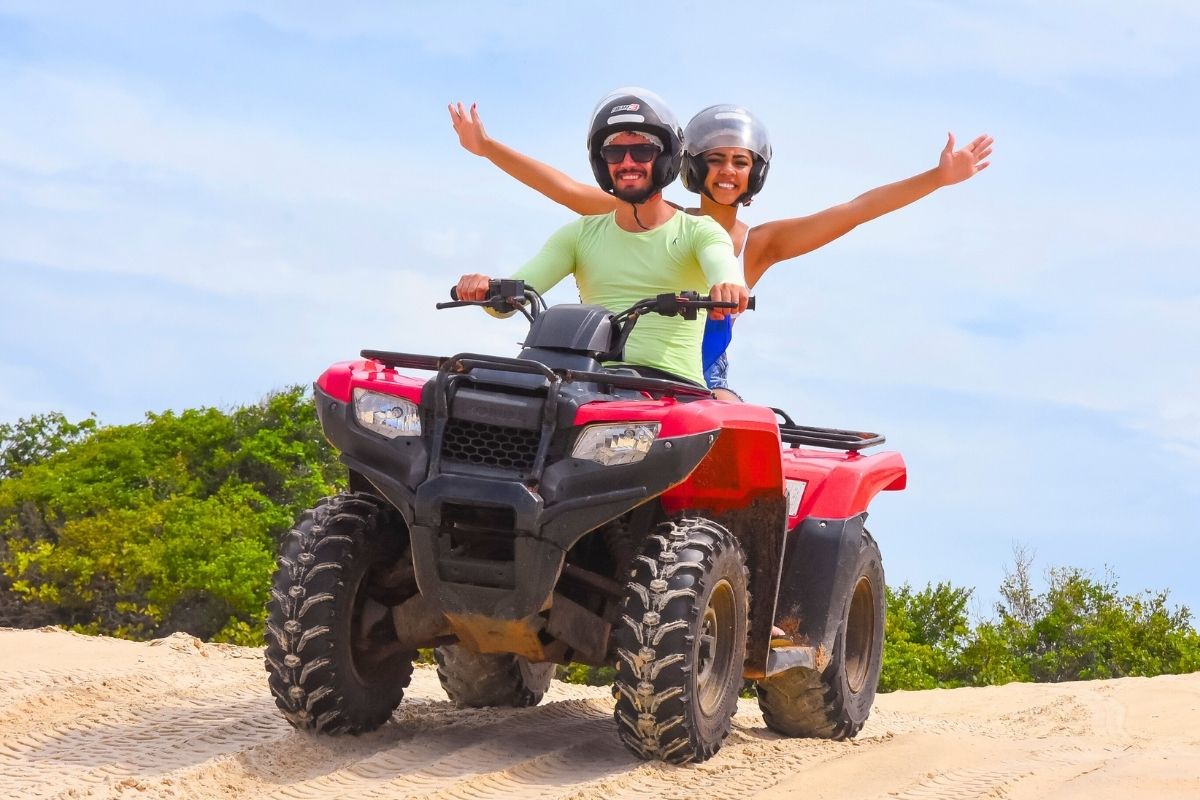 Through rivers and up hills, out on wild and wonderful trails… there's nothing quite like a quad tour!
For all of the amazing things to do in Sicily, it's easy to forget how stunning the landscape is – but a trip on an ATV will certainly jog your memory!
Bounce along the slopes of Mount Etna, the tallest volcano in Europe (see entry #14).
Or roll through the woodlands, creeks, and beaches that surround Agrigento.
You can even explore the wilder side of areas like Messina and Cefalu, which boast a charm all their own.
Grab a helmet and get ready for adventure!
14 – Bask in the volcanic beauty of Mount Etna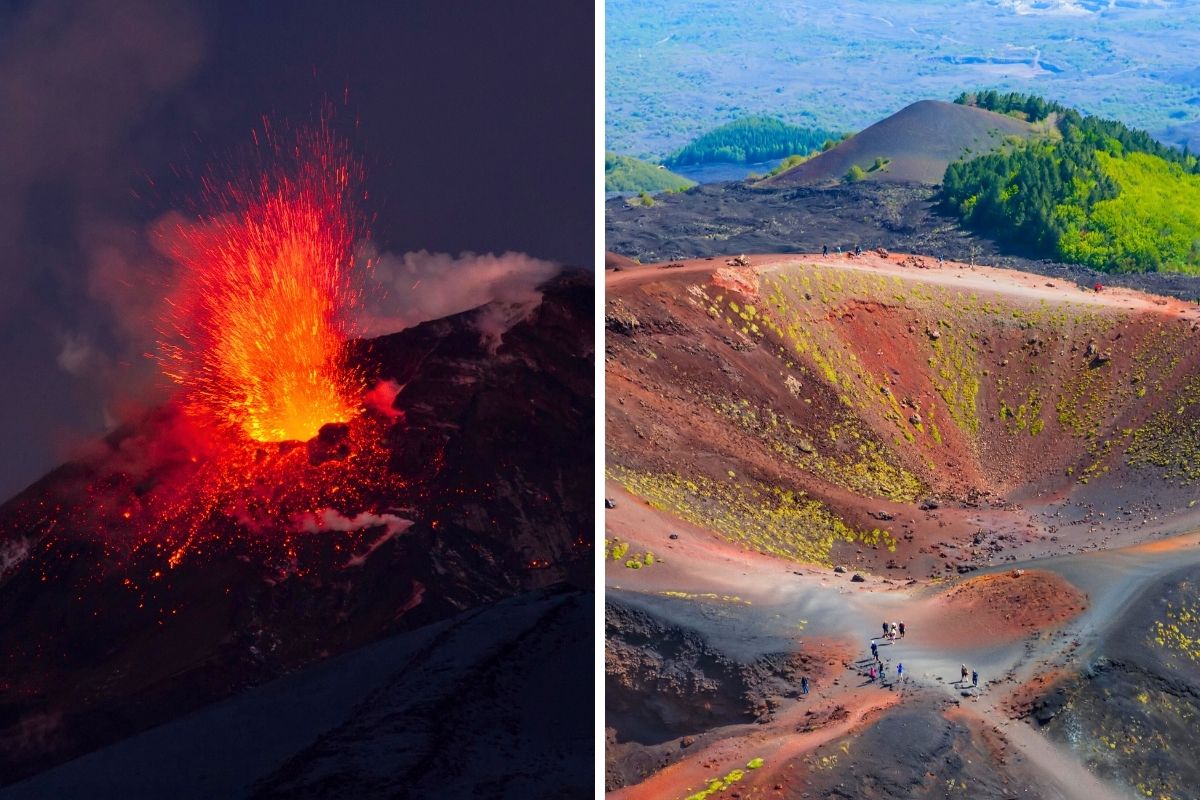 You can see its profile from miles around… and just wait until you experience it up close!
With an impressive height of 10,900 feet (3,220 meters) and a unique environment perpetually shaped by the geological forces at work, this is a truly spectacular natural spot – and a must for adrenaline junkies!
Book some hiking tours to explore the area at length, with trails that lead you past vast, ashy lava fields, cool craggy basalt rocks, and stunning views of the world below – not to mention some genuine smoking craters!
Best of all, it's easily accessible from many of the most popular towns on the island; day trips run from Palermo, Catania, Taormina, and Messina.
Don't miss the chance to explore this seismic wonderland!
15 – Get your fill of the fabulous rooms at Villa Romana del Casale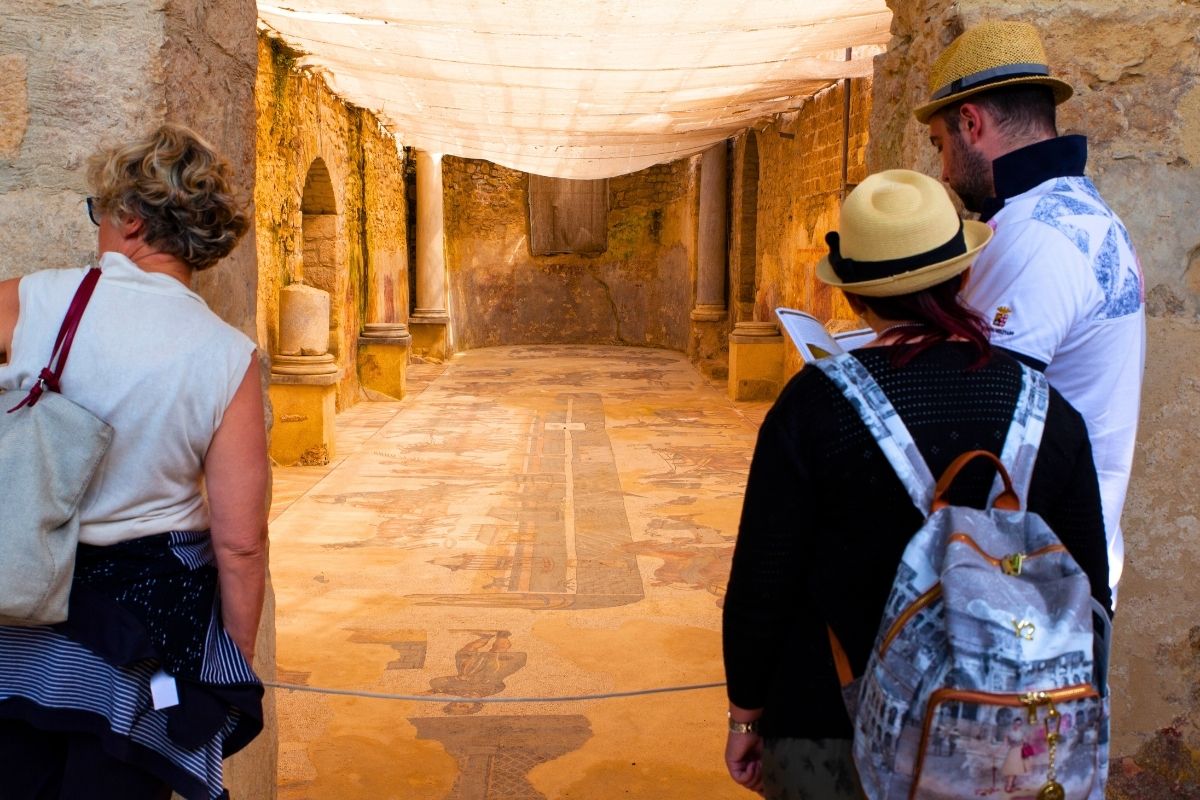 Time to get back in mosaic mode – this place has almost 3,500 square meters of the stuff!
Along with its incredible masterpieces, the building itself is a national treasure; it's one of the best spots to see some well-preserved remnants from the era of the Roman Empire.
With roughly 50 rooms to explore, you can see the ancient designs in exquisite detail; be sure to look down as you walk to see the incredible tilework on the floors, where hunting scenes, wild animals, and even mythological figures are all depicted in perfect, colorful form.
And don't miss the decorative fountain or the historic baths, which also illustrate the luxurious side of the space.
16 – Take a look around Lombardia Castle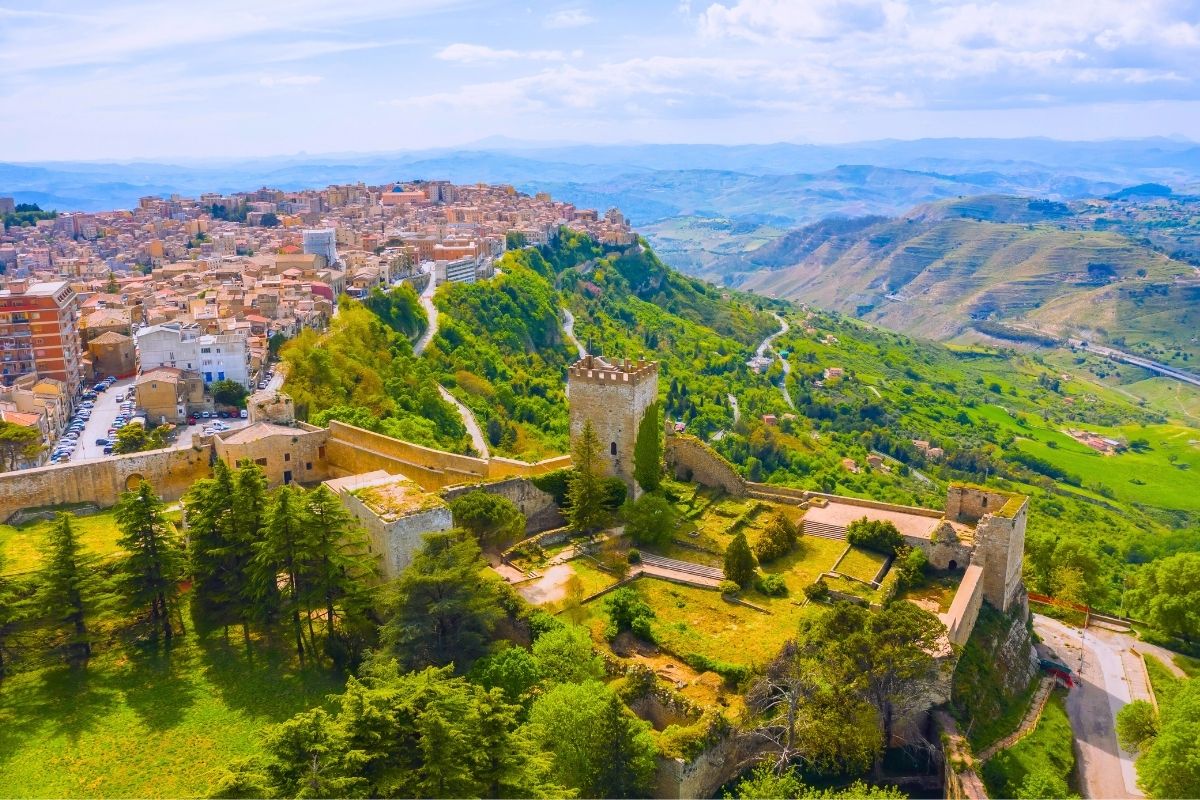 Perched above the picturesque town of Enna, this somewhat humble castle has a long legacy as a protective structure – almost 1,000 years!
At one point, it boasted a whopping 20 different towers to help the residents keep watch for invaders, as well as some lovely living areas.
Only six of these structures remain today, but they still give a sense of how powerful the castle was in its time; and you can also see the remains of a shrine to the harvest goddess Demeter and some tombstones, all telling the larger story of the lives that were lived in this space.
17 – Try out some canyoning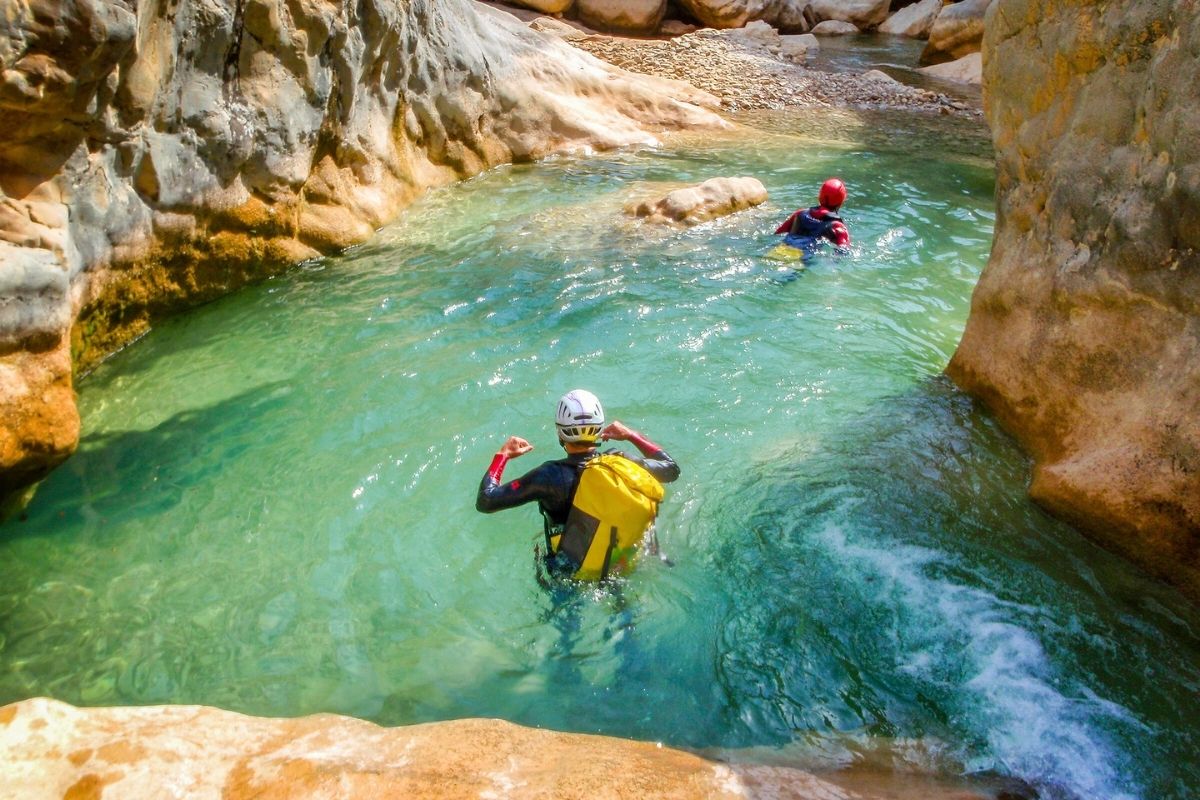 Looking for an unorthodox workout during your trip?
Then why not try one of the wildest, most engaging outdoor sports around?
Waterfalls, natural pools, rocks, and ridges will serve as your gym, and your mission is simple: get across them all, and have tons of fun along the way!
18 – Enjoy some lip-smacking food tours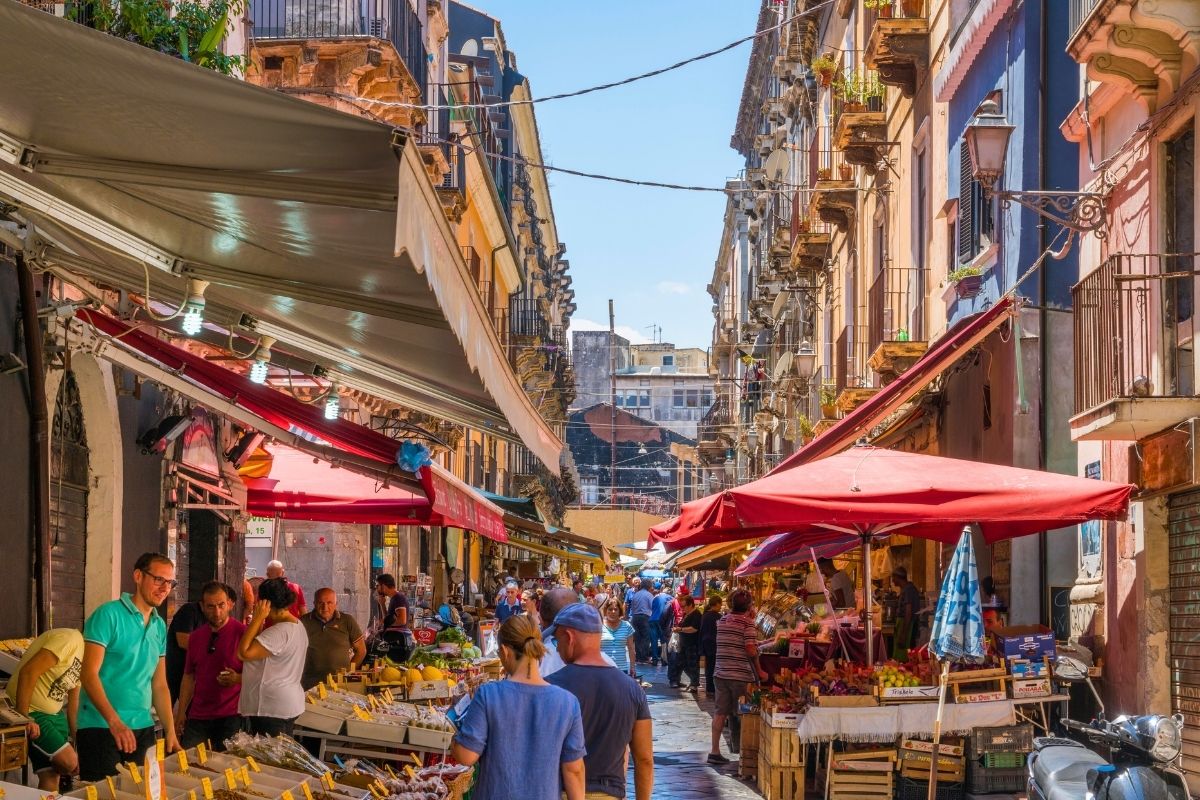 You've got to keep yourself well fed during all of this adventuring… and why not do so with a little bit of local culture thrown in?
No matter which town you're exploring, the food tours in Sicily are a perfect way to sample some of the renowned regional cuisine – and you'll be amazed how much you learn as you munch!
Dine on freshly grown treats in the shadow of Mount Etna, whose constant activity creates a rich hotbed of fertile soil.
Or wander through Palermo to sample the many varieties of street food, where each stop will provide its own crash course in Sicilian history – with vibrant flavors to match!
Bring your loosest pants and an appetite for adventure – these tours will keep you satisfied!
19 – Get a little rugged on some jeep tours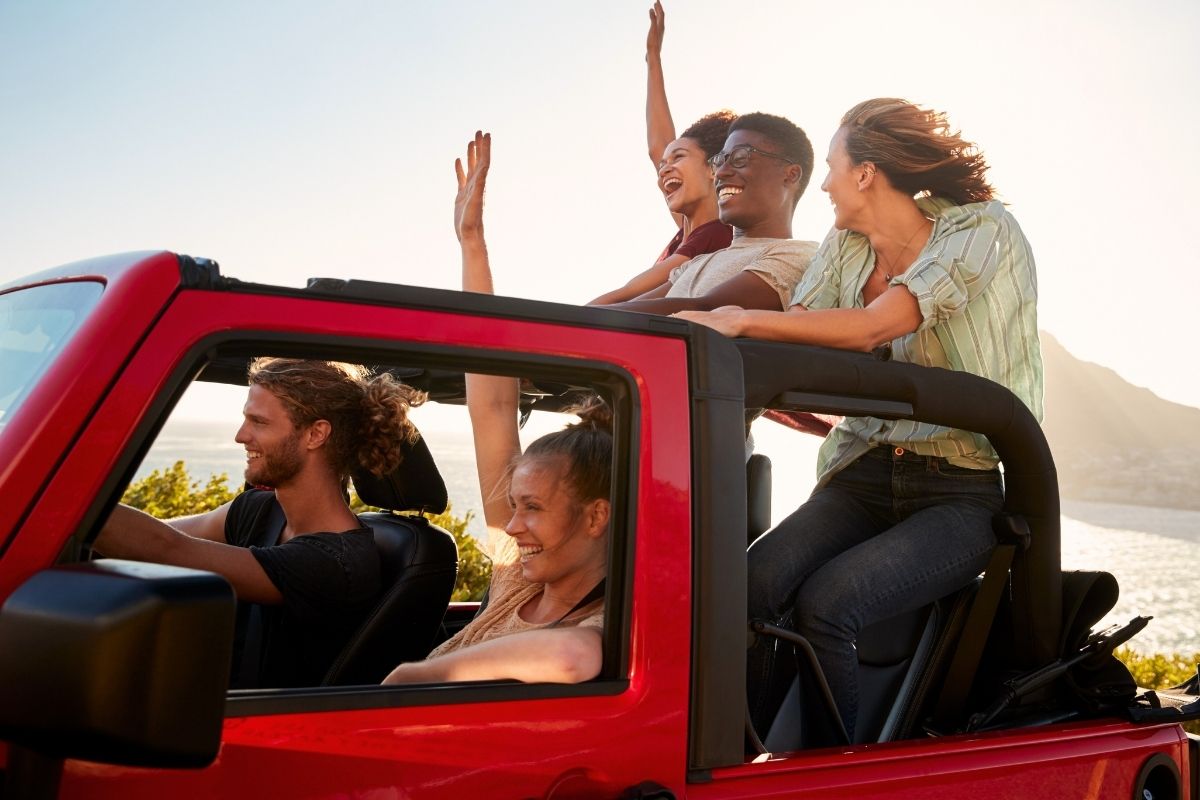 Back on the road – or should we say, off it -, you can book a jeep tour and enjoy the wonders of the world from a pretty sweet vantage point!
These are especially useful for exploring more of Mount Etna's incredible landscape; if you're not feeling up for a long hike, these thrilling cars can get you to all of the great sights in style.
Whether you're spending a whole day out on the slopes or taking in some incredible sunset views, it'll put your daily commute to shame!
20 – Check out the delights of Cefalù Cathedral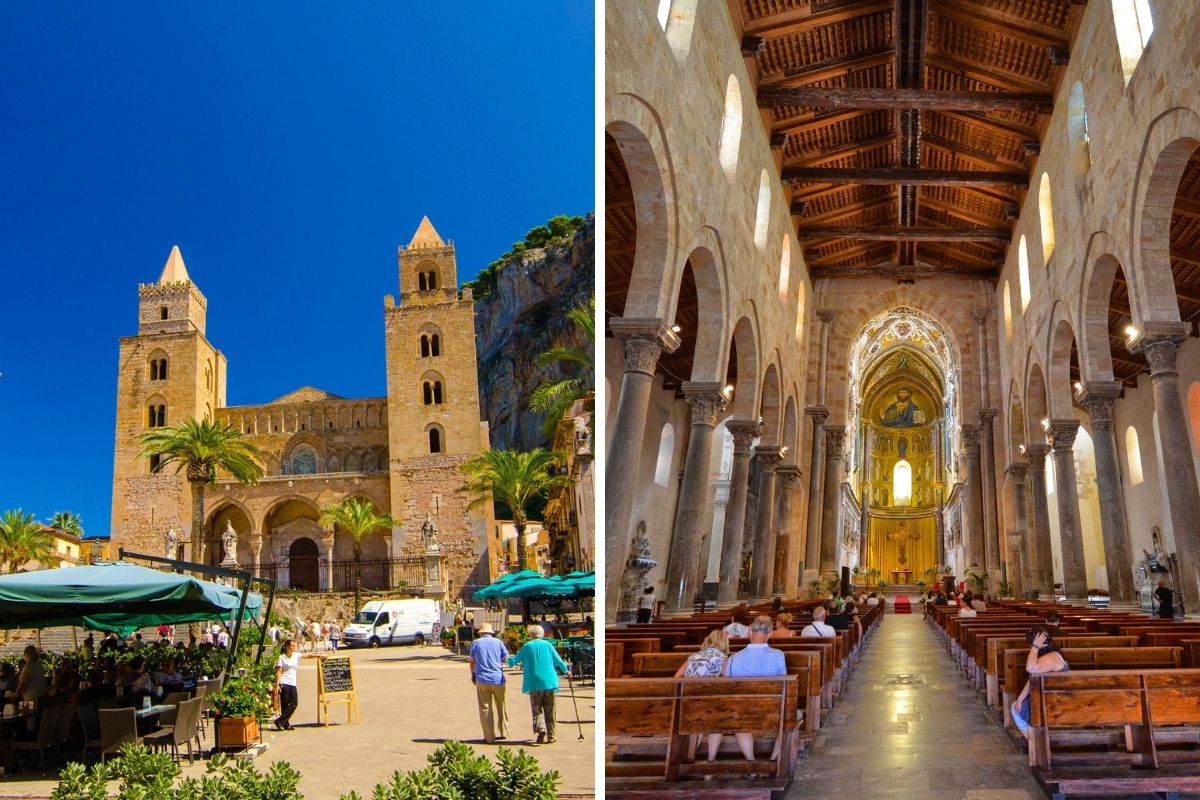 This charming little fishing town is home to a pretty impressive church – one that blends vibrant cultures with some remarkable moments in Sicilian history.
As the story goes, King Roger II vowed to build a church if he survived a stormy night at sea, and this lovely space was the end result.
What's known for certain is that the church was finished in 1267, though it has had several updates over the centuries; and with a blend of influences from centuries of different cultures across Europe and the Middle East, it perfectly showcases the constant interplay of different societies and their ideas that has made the island so vibrant.
While the decor is technically a big blend of all the different styles of various eras, you'll hardly notice as you explore the space; it all forms one beautiful, distinctive picture of religious life!
21 – Tour the monuments of Selinunte Archaeological Park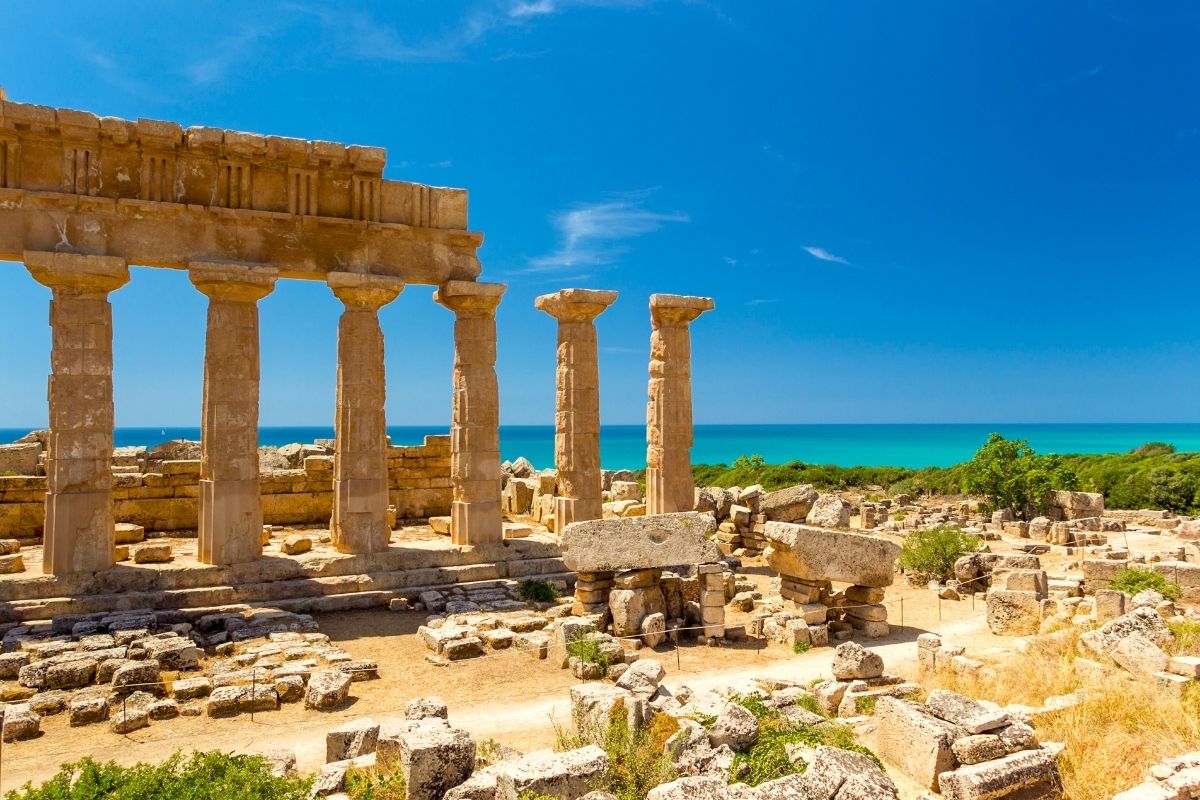 There's something truly stirring about visiting ancient temples, feeling the power of worship and legend in every column.
And this magnificent site is a perfect example, with numerous structures still intact and ripe for discovery.
While no one knows precisely which deities inspired the original buildings, you can still get a great sense of the devotion they inspired as you stroll through the remains – some fragmented, some mostly intact.
And don't miss their version of the Acropolis while you're there, which offers another perspective on how things operated in those bygone days.
22 – Get in even more island time at Isola Bella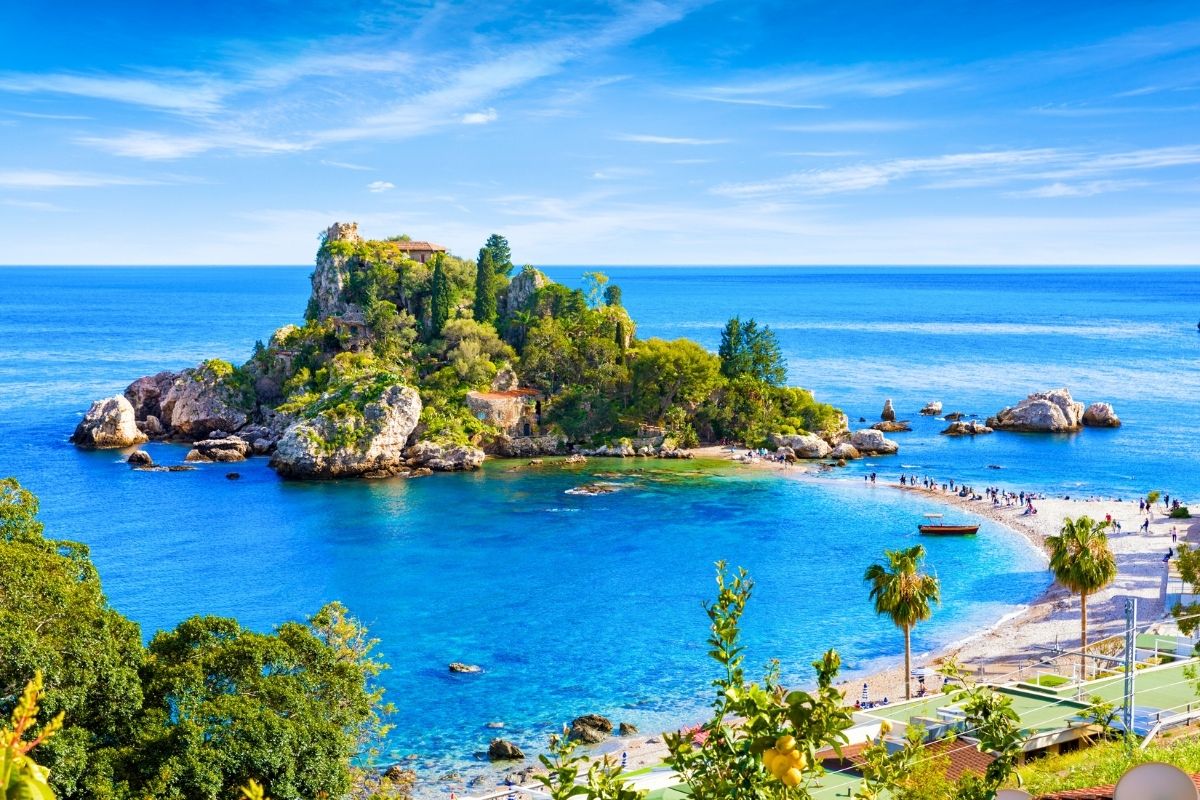 Of course, it's not all about the land here; many of the coolest things to do in Sicily involve the glittering, gorgeous Mediterranean and its many offerings.
And there are few better places to start exploring than Isola Bella, the little island with a big impact!
This lovely stretch of shoreline has been a hit since the 1800s, when a local noblewoman purchased it and set out about turning it into a little piece of heaven.
And today, you can still easily (and happily) spend a day exploring its beautiful beaches and the surrounding waters – especially if you like diving or snorkeling!
There's nothing quite like hopping into pure waters and coming face to face with a Technicolor spectacular, from stunning corals and waving anemones to passing fish of every shape and size.
Stop by for some fun in the sun… and sea!
23 – Try a unique adventure with every stop in the Aeolian Islands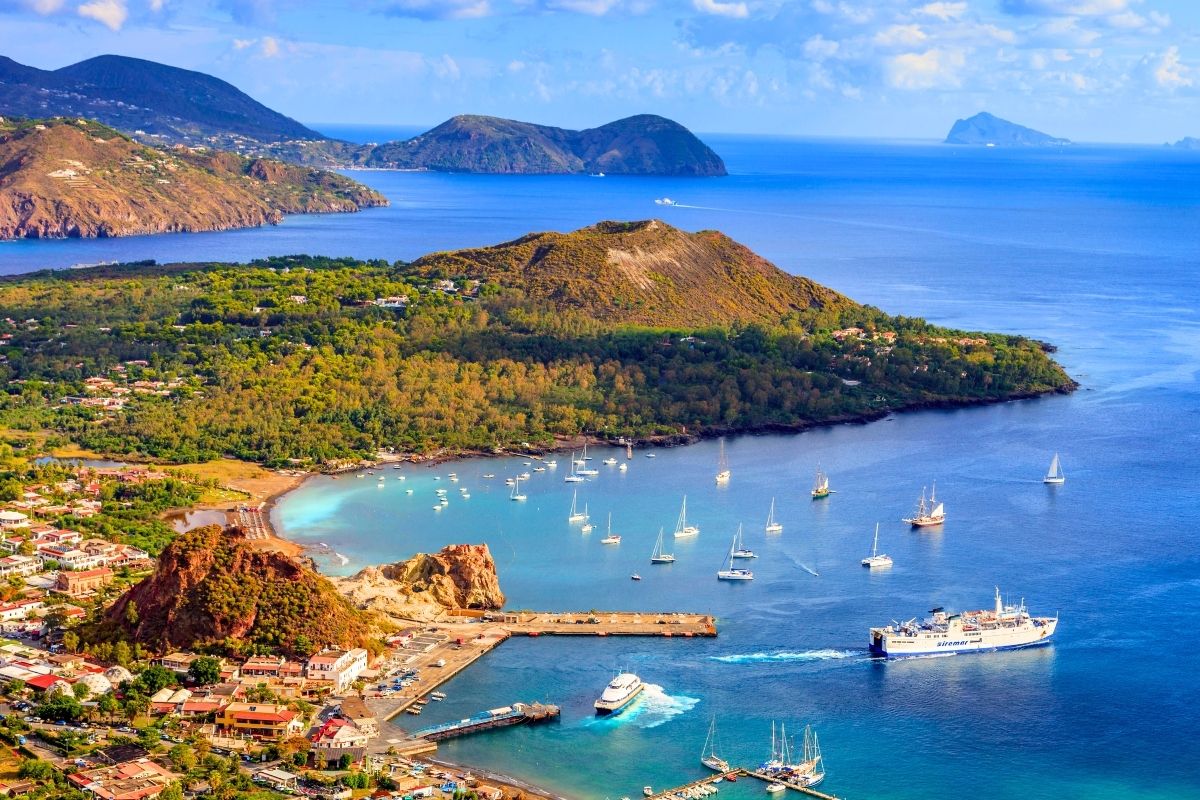 For another great taste of the simple life, you can embark on some Aeolian Islands tours from Taormina, but be forewarned – you might have a hard time choosing a favorite!
Will it be the stylish Panarea, with its little streets packed with elegant buildings and reputation as a playground for the rich and famous?
Or will it be the steaming volcanic realm of Stromboli, where the horizon is often backlit with vivid streams of lava?
What about Lipari, the busiest of the four, which packs lively streets and fascinating historical sites into one lovely package?
Or maybe the marvelous Vulcano, home to some lovely traditional restaurants and eye-catching natural features like the black sand beaches and bubbling vats of mud perfect for a little soak.
Better yet, why pick one? Cruise around and enjoy them all!
24 – Check out the artifacts at Castello Ursino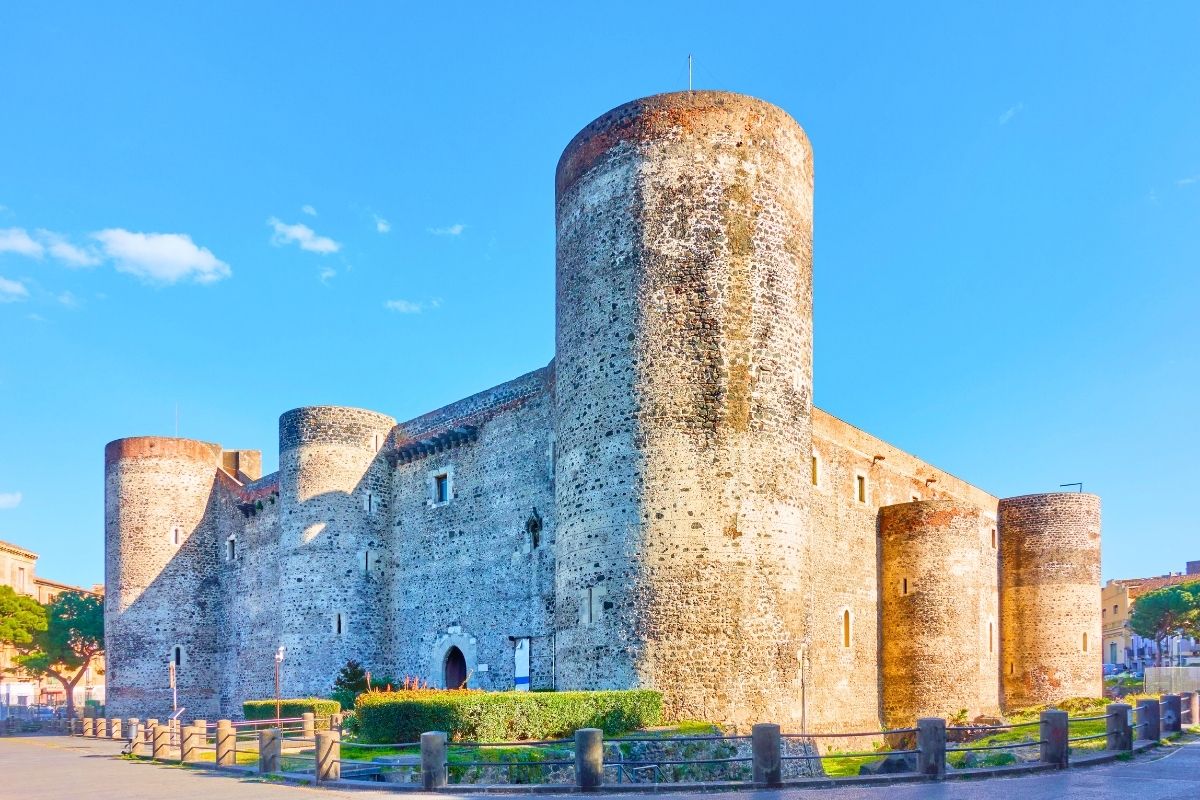 A castle and a museum? Two great finds in one!
In its first life, this fortress was actually a defensive spot – and a coastal one!
But after the massive Mount Etna eruption in 1669, the whole kit and caboodle was pushed inland by the force of the lava flows – talk about a surprise relocation!
Along with its unique history, the castle is home to the Municipal Museum, which holds a treasure trove of artifacts from the town's older eras.
Check out the paintings, vases, and sculptures, all amazing remnants of early Sicilian society – and pretty lovely to boot!
25 – Go parasailing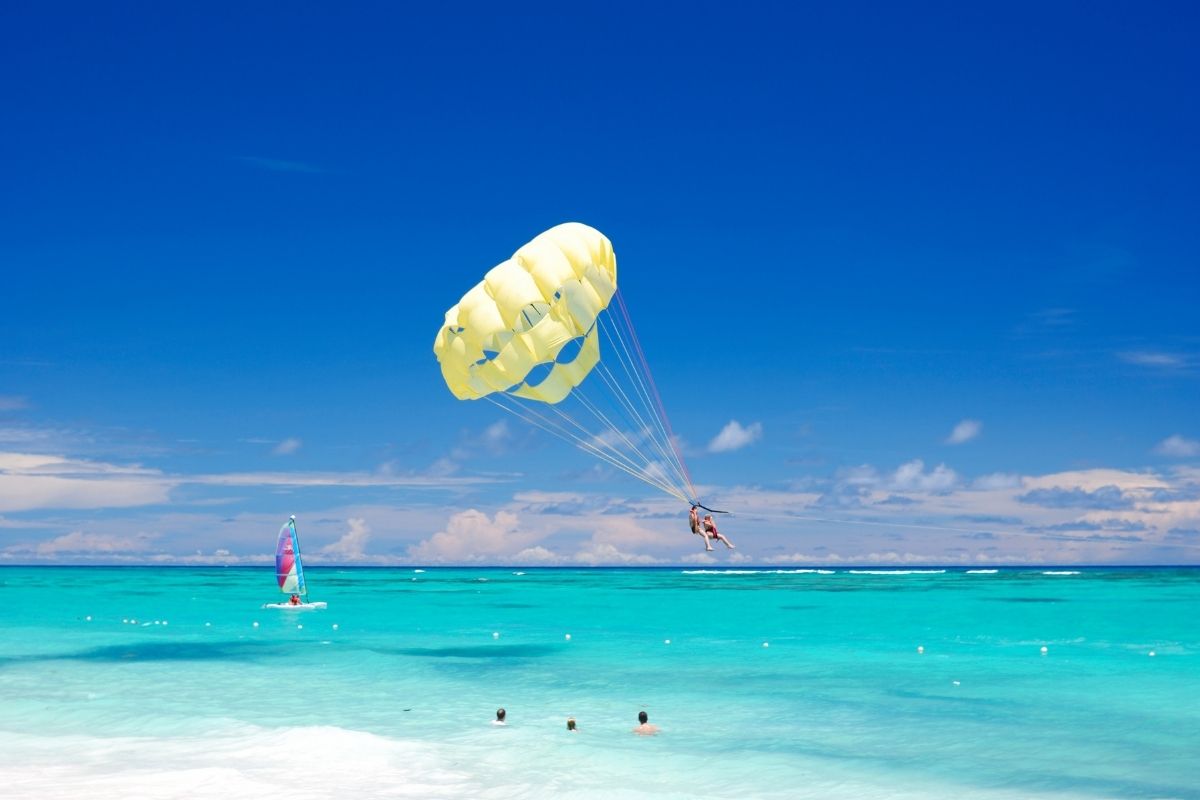 Look around as you rise to the sky… you don't get views like this every day!
Dangling beneath a giant sail with your travel buddy, you'll enjoy all the scenery and refreshing breezes that make parasailing so popular, and some unspoiled views that put postcards to shame.
It's a wonderfully lofty viewpoint!
26 – Immerse yourself in the stories of the Cathedral of Saint Agatha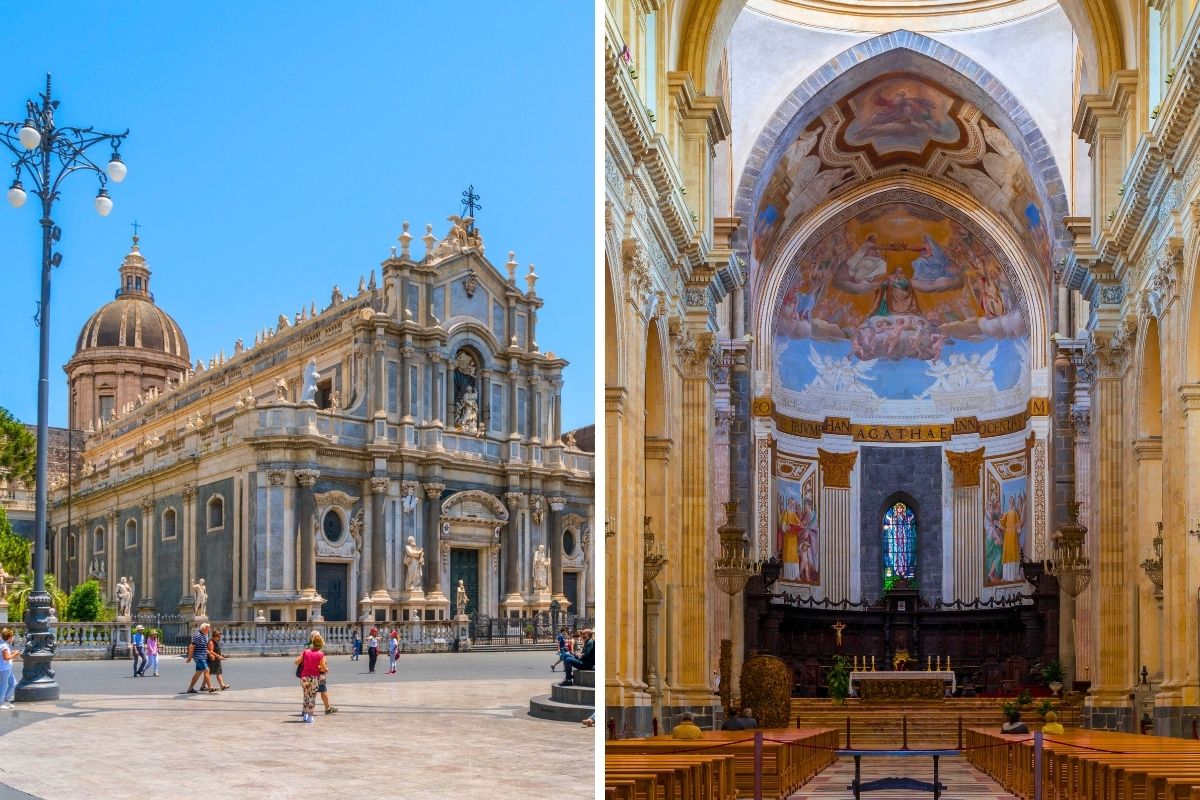 While the church itself is about 1,000 years old, the saint it's named after has much older roots – she sacrificed herself for religious causes all the way back in 251!
And it's remained a staple of the city of Catania ever since, combining Christian iconography with other regional traditions, such as the remnants of a spring system devoted to the mythological hero Achilles.
It's also a neighbor to one of the town's most beloved (and mysterious) works of art: Fountain of the Elephant.
While the exact origins of the pachyderm statue and the Egyptian-style obelisk atop it are unknown, it has remained a cheerful, compelling local symbol, and one well worth seeing!
27 – Savor a live event at The Teatro Massimo Bellini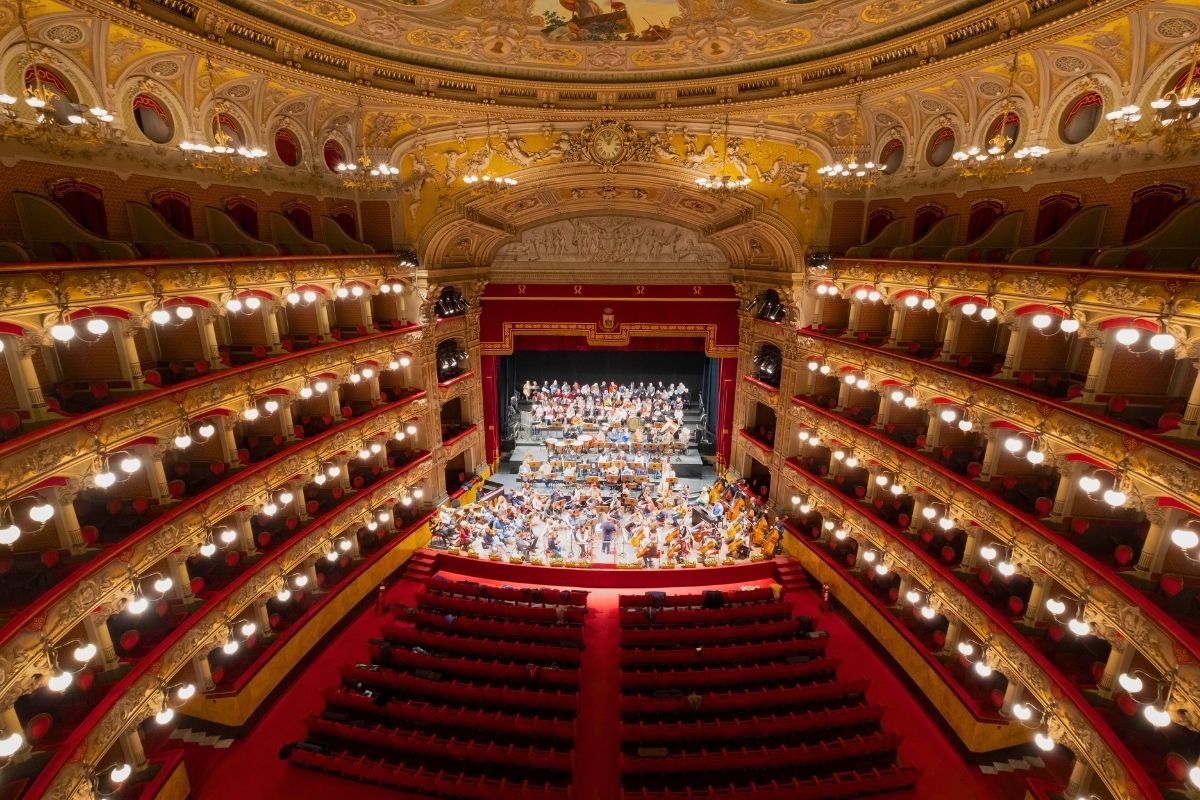 When you're ready to enjoy the full power of classical music in a suitably impressive space, head over to the spectacular Teatro Massimo Bellini!
Constructed in 1890, it's the home base for fine arts in the city, from opera and orchestra performances to ballet recitals.
And the ornate designs make it a treat to linger in; try taking a tour beforehand to learn all about the distinguished history of the space you're sitting in.
28 – Hang out in Villa Bellini
From its lavish beginnings as a nobleman's private labyrinth, this fabulous green space was gradually developed into a public space that could be enjoyed by all members of society.
The park is certainly a delight for visitors, but it also remains one of the most beloved spots in town for locals, with plenty of places to stroll around and admire the scenery.
Keep an eye out for some of the fancier touches as well, including some stunning flowerbeds and carefully manicured hedges that bring to mind the area's upper-class origins.
29 – Tour The Roman Theater of Catania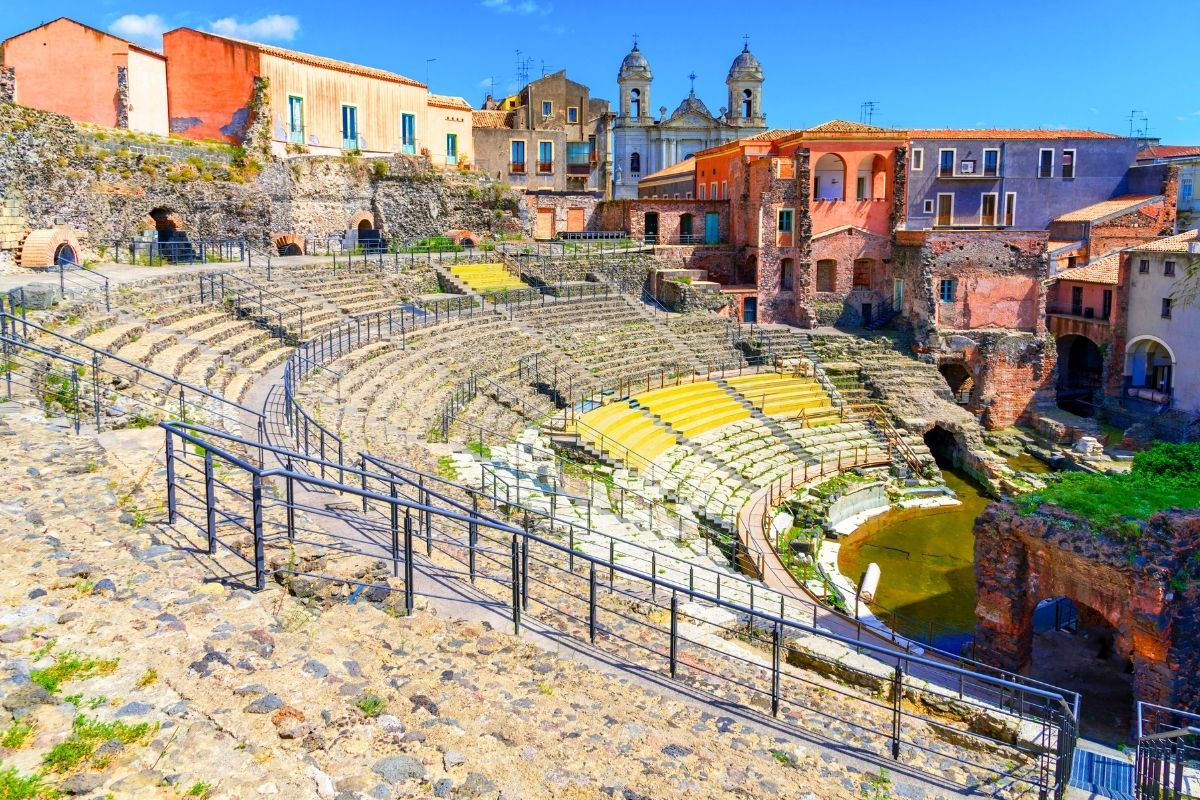 From its volcanic rock facades to its wonderfully weathered seats, this theater is another great showcase for past performance traditions.
Conveniently tucked in the middle of the city, it displays details of Ancient Roman design perfectly, and makes for a short, fun excursion with lots of chances to see the little details up close.
You can even admire the vantage point from the original seats!
And as an added bonus, it's close to many of the other fun things to do in Catania!
30 – Try scuba diving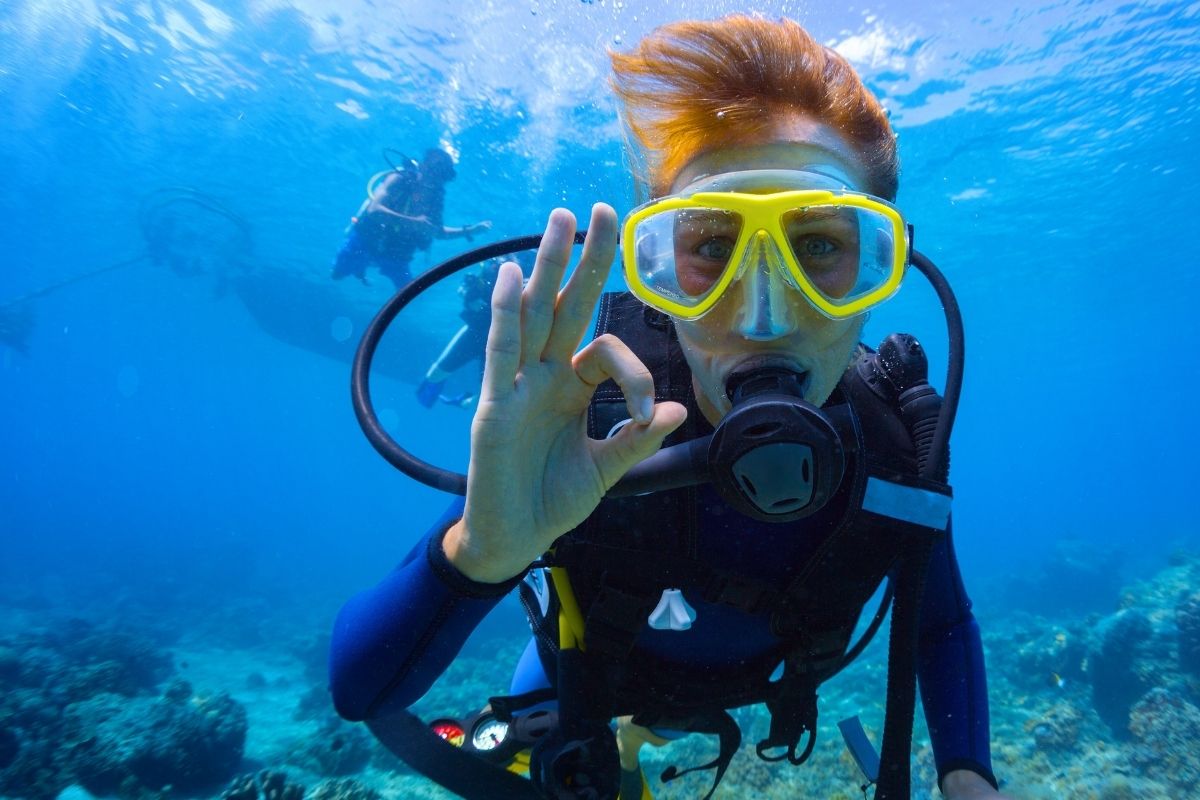 Back at sea – or rather, beneath it -, you'll find adventures galore as you embark on an amazing scuba diving adventure!
Whether it's your first dive or your hundredth, the dazzling ecosystems of the sea will surely take your breath away – good thing you've got an oxygen tank!
And with so many distinctive corals, plants, and animals in the area, every dive provides a totally new experience.
You can even go on trips with a trained marine biologist, who will help you better understand the beauty all around you as you swim!
31 – Visit the Noto Cathedral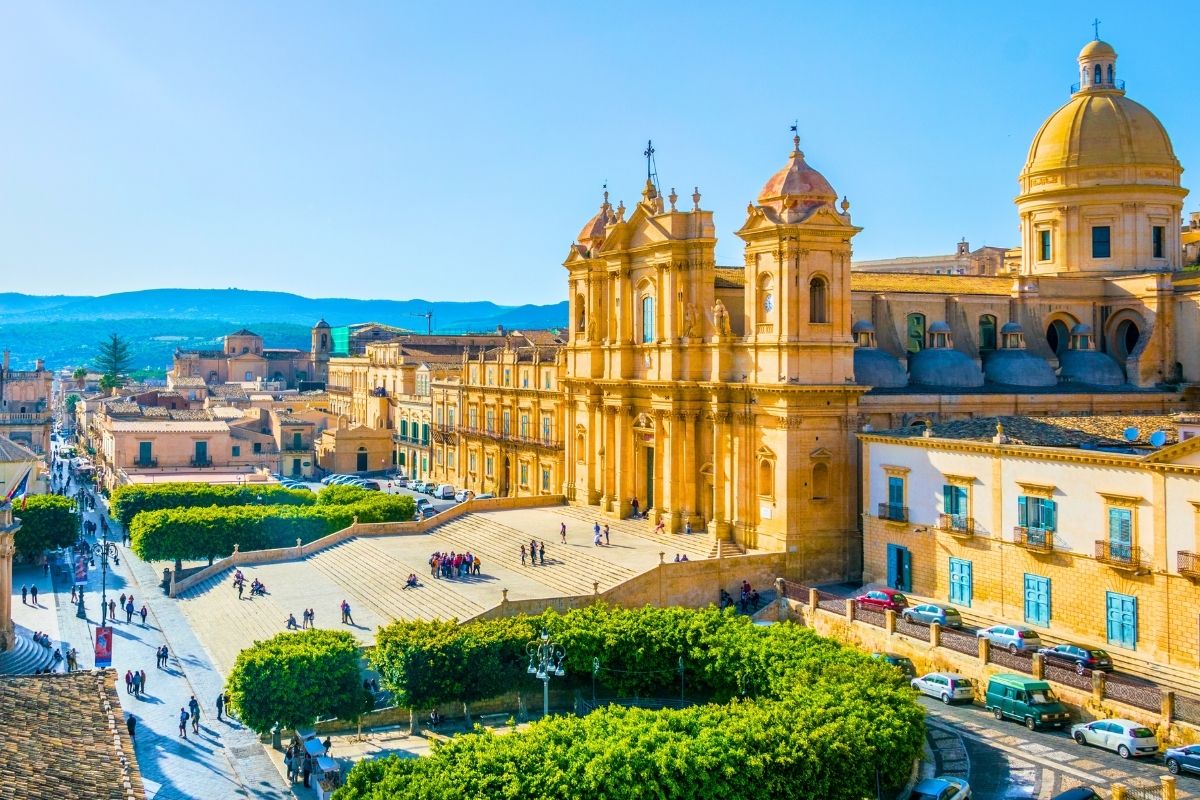 This is more than just your average neighborhood church!
From biblical statues and a glass atrium to glittering jewels and altars made of gold, this Baroque marvel is perfectly suited for the gorgeous town that houses it.
Keep an eye out for a fascinating collection of relics that once belonged to Saint Conrad, patron guardian of the city.
And with day trips running from Catania and Taormina, it's easier than ever to enjoy the splendor of the church, and the charms of the surrounding village.
32 – Bop around on a jet ski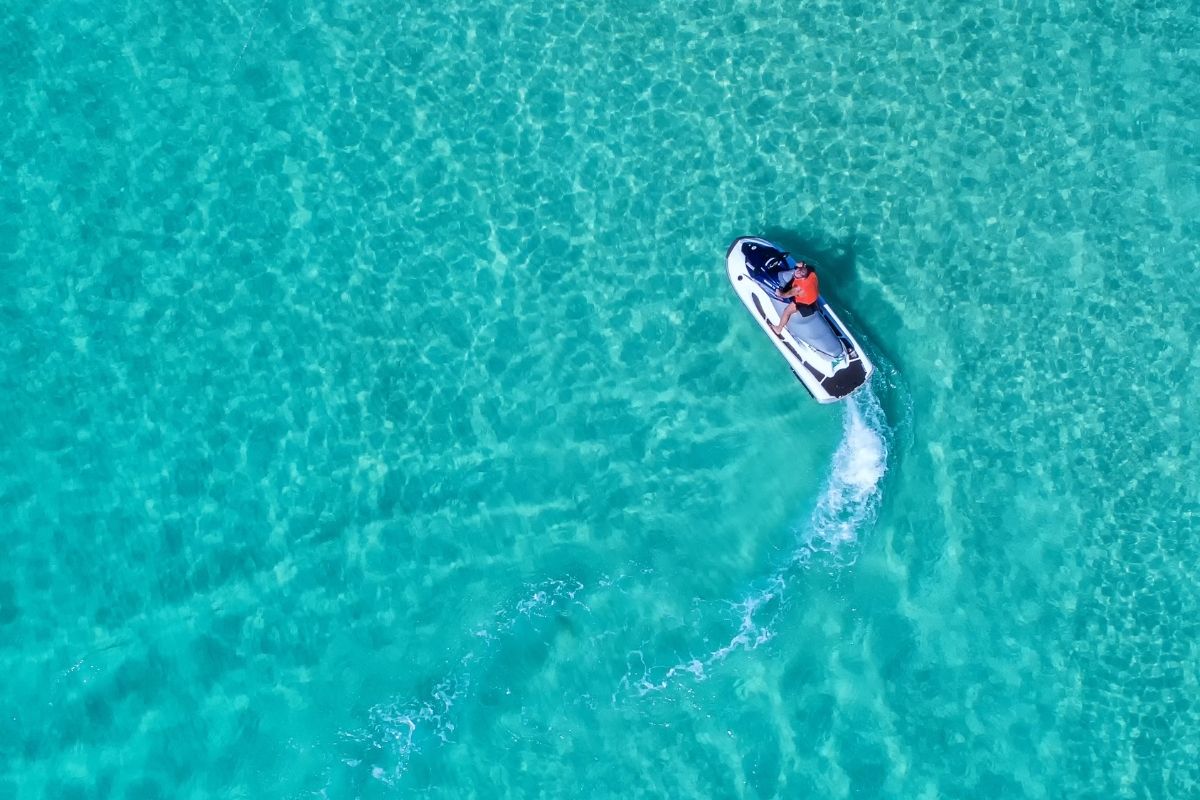 Believe it or not, you can easily rent these famous beach vehicles… and you'll be out on the water before you know it!
Whether you want to use them for sightseeing, racing, or just a bit of fun, jet skis will certainly be a highlight of your vacation.
Take some turns and rule over the waves!
33 – Tour the baroque towns of Ragusa and Modica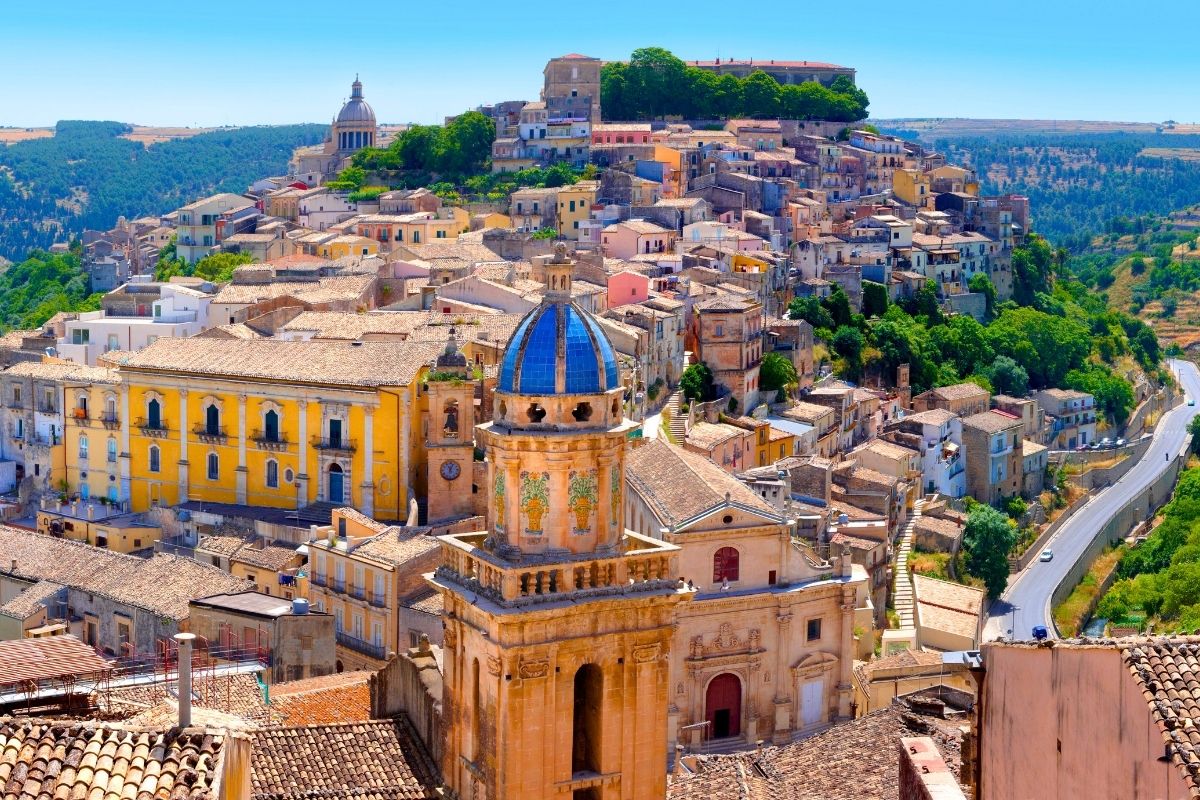 If you're batty for Baroque, why not check out a whole town built in that style… or better yet, two?
These twin delights are perfect if you want to simply soak up the atmosphere and enjoy the elegant designs of the famous architectural form – and a little dose of local culture, of course!
Admire the many churches and other beautiful buildings, grab a treat, and enjoy the layered levels of these UNESCO World Heritage Sites, which were built in this style after the massive 1693 earthquake.
It's certainly one of the nicest things to do in Sicily!
34 – Experience the Greek theatre of Syracuse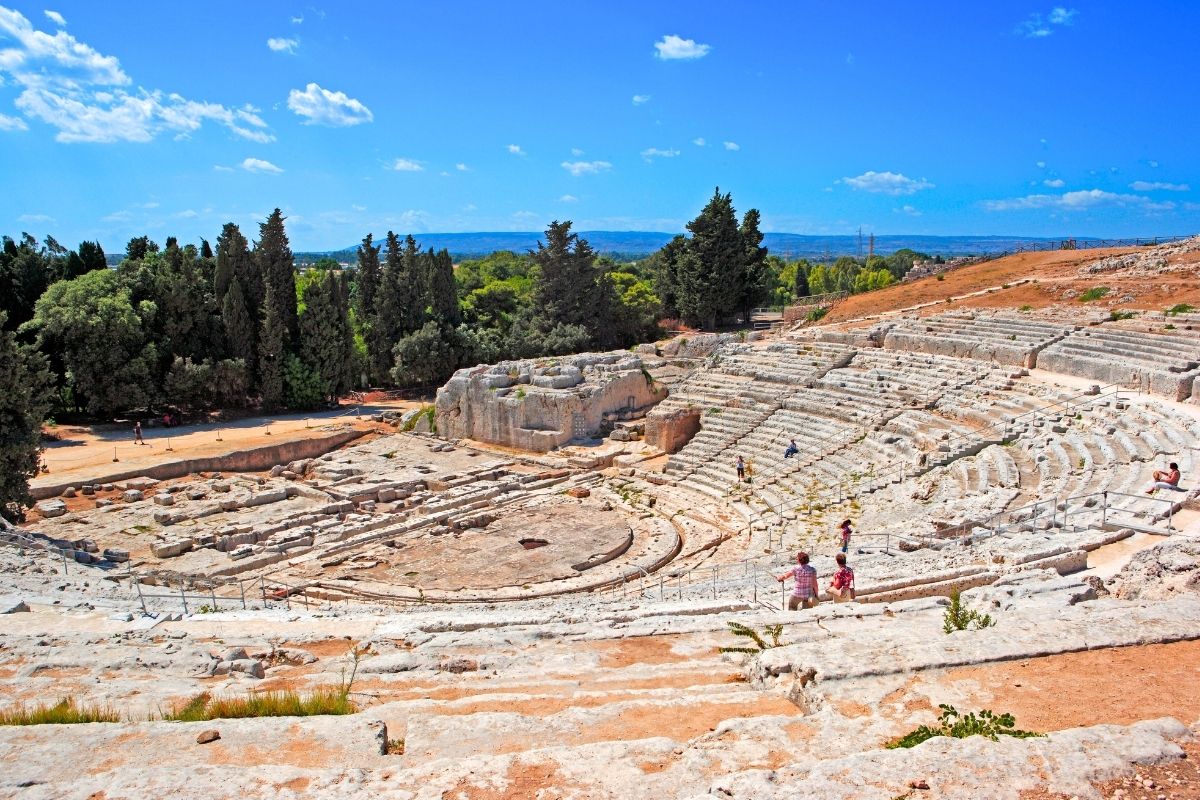 The name of this theater isn't just lip service; it was once a prominent venue of the Ancient Greek era, with a cultural pedigree to match!
In its heyday, the space hosted plays by some of the most renowned writers of the era, including Sophocles; and it was even rumored to possess items belonging to the iconic poet Euripides.
As you explore the site, you can almost hear those long-ago actors reciting their lines; stand before the stage and picture them pioneering an artform in real time.
With tours running from Catania and Taormina, you'll have plenty of time to take in the history and beauty – and all of the other fun things to do in Syracuse!
35 – Set sail with an Isola di Ortigia boat tour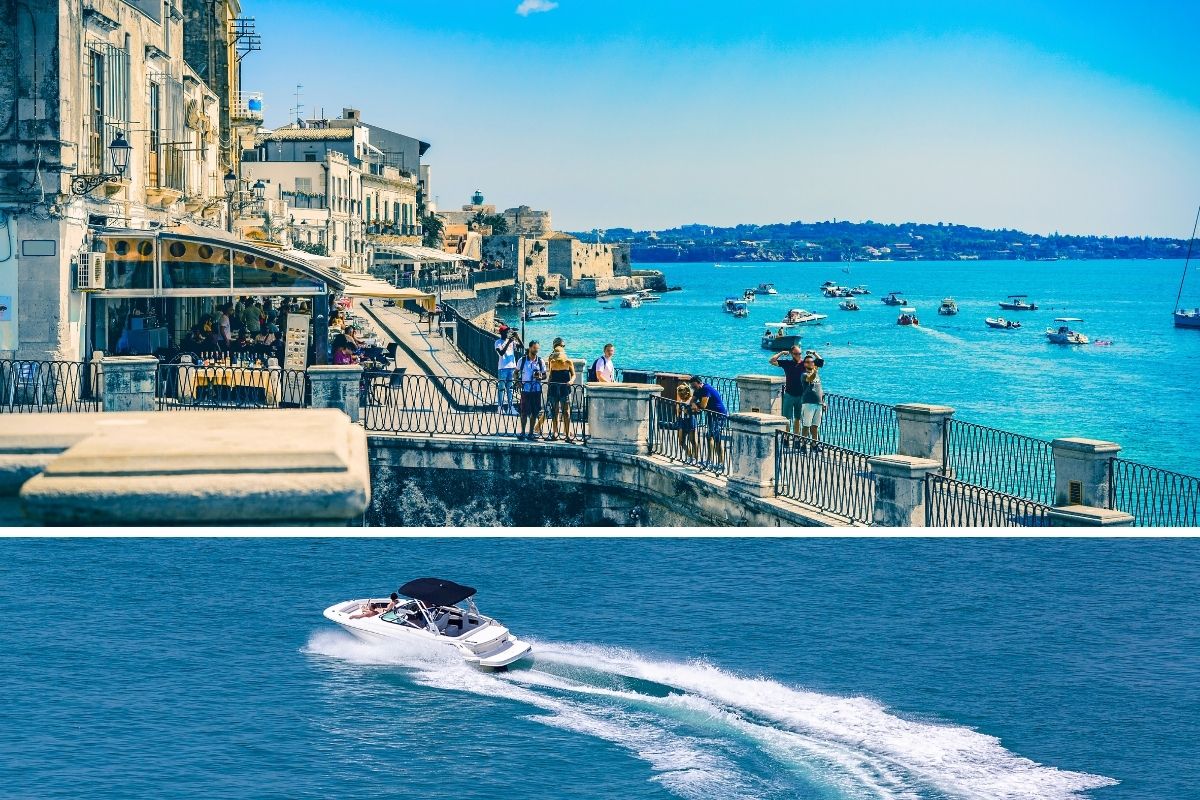 Right in the midst of Syracuse, this jaw-dropping spot is perfect for boat tours!
Of course, the island itself is pretty impressive, with mysterious, rugged sea caves, scenic canals, and a quaint harbor that connects the human and marine worlds.
But it's the views of the surrounding city that really make this place fascinating; stand on the shore and enjoy an unbeatable panorama!
And if this excursion has got you fired up for some sailing, check out the other best boat trips in Sicily!
36 – Make a trip to the Cathedral of Syracuse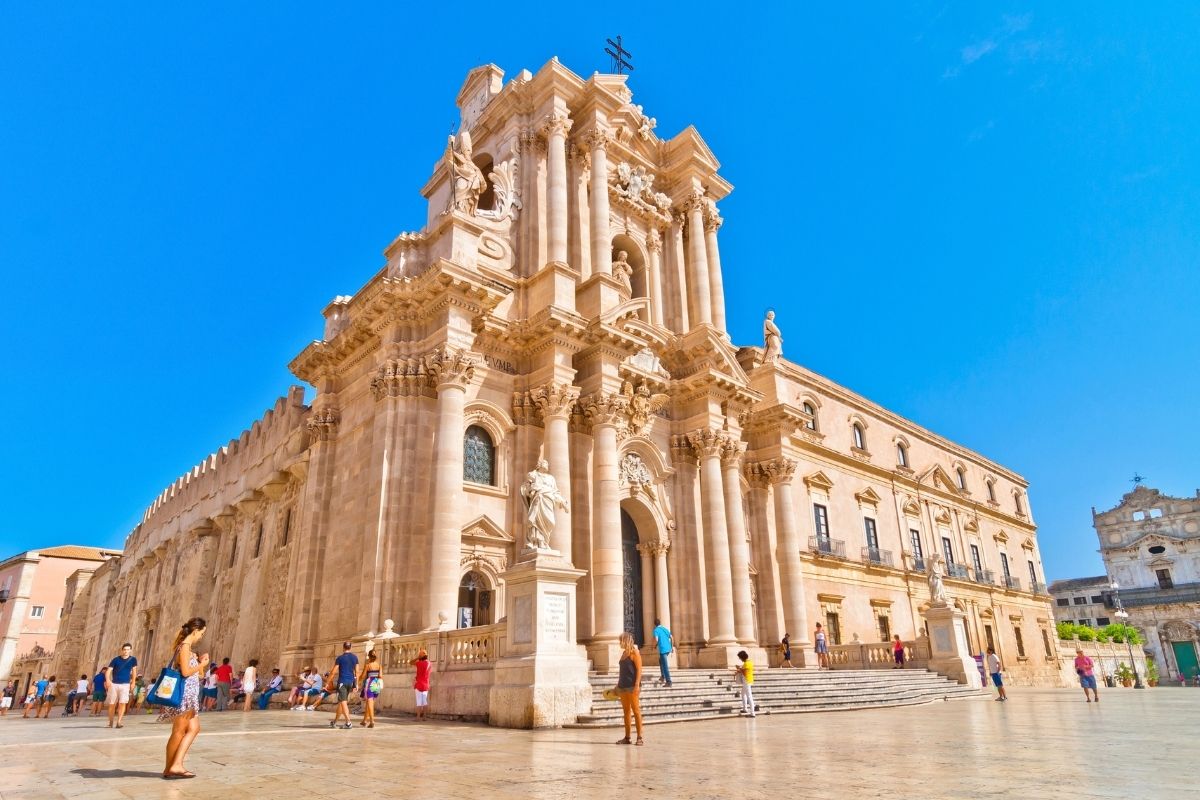 This magnificent church has been serving the public for well over 1,000 years – not a bad track record!
And it's another wonderful example of different building styles coming together in one gorgeous package; Baroque and Roman influences blend centuries and ideas with panache.
And with tons of great decorative details – including a stained glass window showing the Last Supper -, it's well worth exploring at length!
37 – Enjoy the nuances of the Temple of Apollo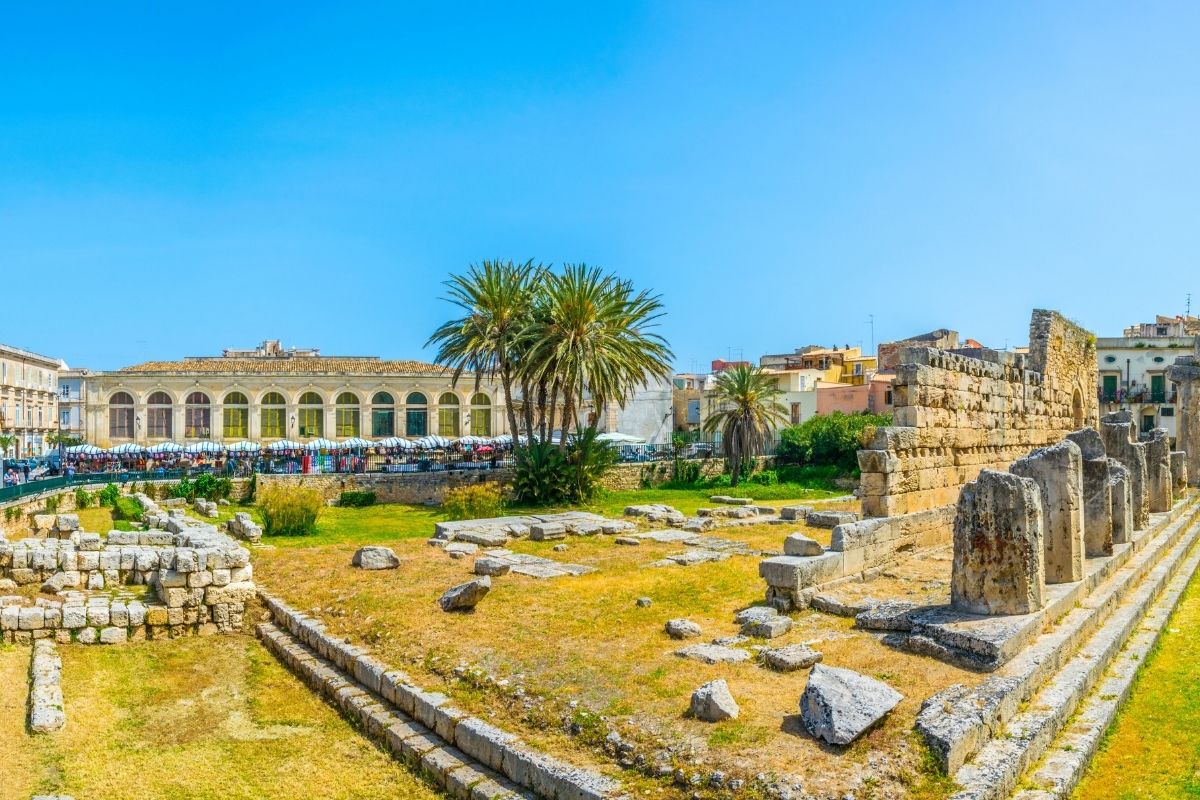 As one of the most popular Greek gods – said to represent everything from music to archery to truth itself – , Apollo was certainly a renowned figure; and this stunning temple built in his honor certainly reflects that, even millennia later!
Not only is it Sicily's oldest Doric-style temple (built in 570 BC), but it's taken on many other identities over the years, including stints as a church, mosque, and even barracks.
While you can only see this space from the outside, you'll have plenty of opportunities to admire the remaining columns and other architectural details, with each inch telling the amazing story of the region's cultural evolution.
38 – Take in the fascinating legacy of Castello Maniace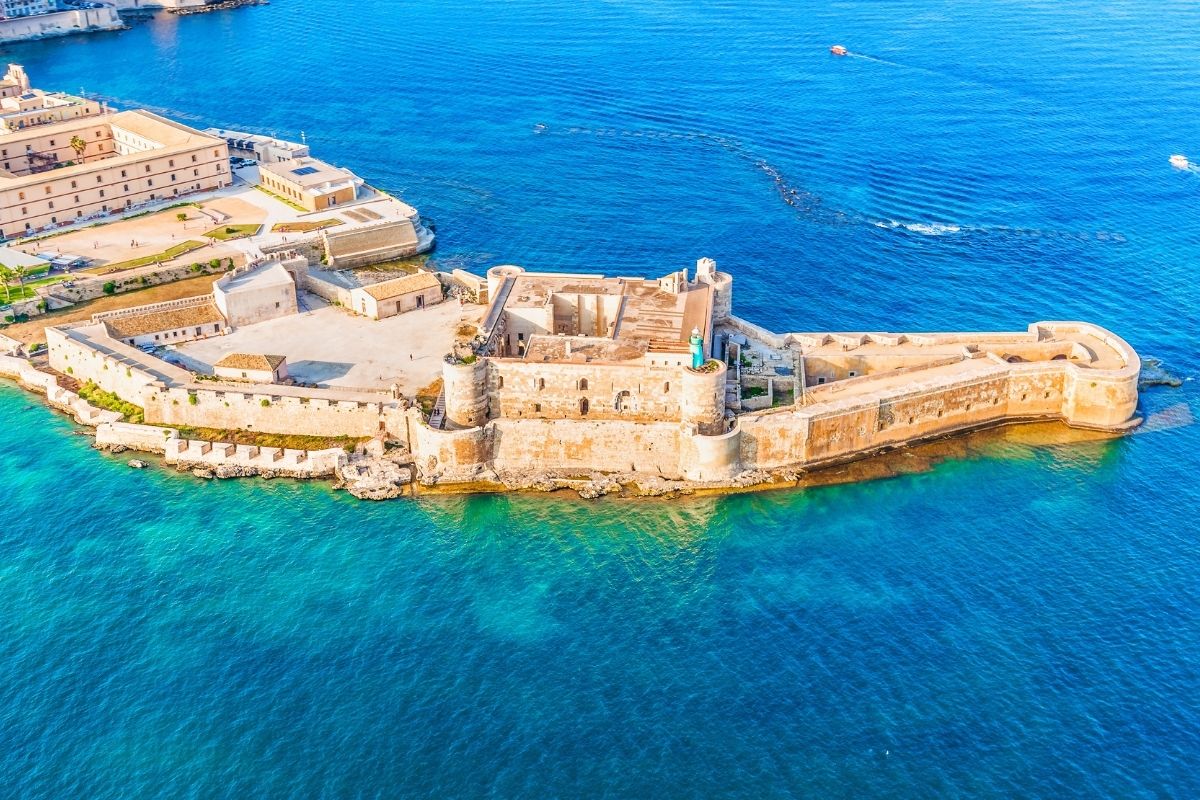 Back in 1240, this castle was developed as part of a larger project to improve defensive systems in the area.
Like many of its contemporaries, it's grown and changed over the years, while still retaining elements of those earliest days; and it even boasts some pretty unique sculptures!
Take a look at the bronze rams flanking the entryway, which perfectly capture the craftsmanship of the original sculptures, carved in the 3rd century BC.
Along with its visual splendor, the castle housed its fairs share of royals, and also served a very different role as a prison!
39 – Sunbathe like a pro at the best beaches in Sicily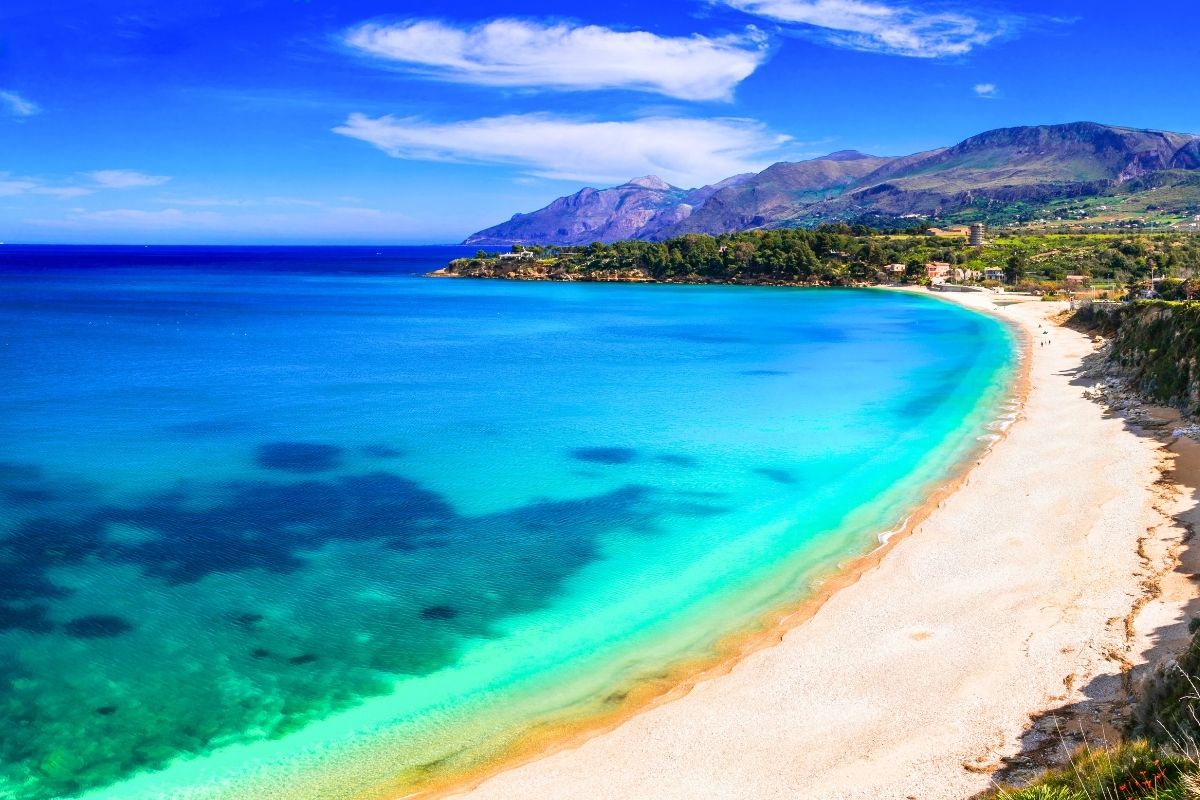 You can sightsee, you can learn, you can exercise… but with all of the excellent things to do in Sicily, be sure to leave time to relax on the shores!
While nearly every part of the island has some sort of beautiful beach to explore, these areas go above and beyond, showcasing some of the nicest landscapes in all of Italy.
Head to Torre Salsa Nature Reserve Beach to get a feel for the wilder side of things, where lush wetlands and swooping sand dunes perfectly blend with the many pristine shorelines – there's even a nudist beach!
Then lay out in the sun at Isola Bella, a charming stretch of rocks and sand  near Taormina, famed for its fantastic scenery.
Bring a towel and maybe a picnic lunch, because these spots are perfect for lingering on a sunny day!
40 – Get out and indulge in some horse riding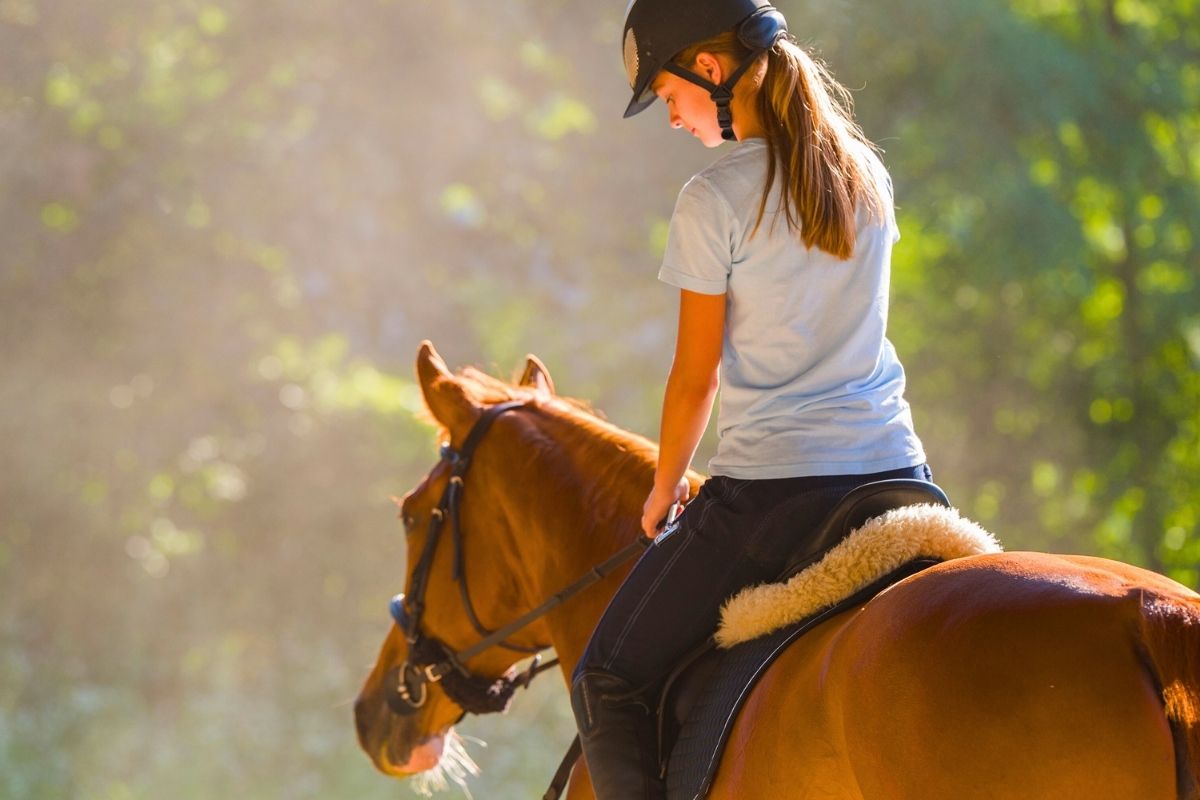 The fertile landscape and jaw-dropping views make this region well worth exploring at a leisurely pace… and it doesn't get much better than horse riding!
Saddle up and amble through the countryside, with meadows and hills providing a wonderful backdrop to your journey.
Or get a little more adventurous with a journey to Mount Etna, enjoying the sound of hoofprints along the volcanic soil.
And that's just the start; from the beaches of Messina and the gently flowing Alcantara River to the impressive silhouette of Donnafugata Castle, every corner of the island offers some sort of treasure to enjoy alongside your new equine friend.
41 – Search for wildlife at Saline di Trapani e Paceco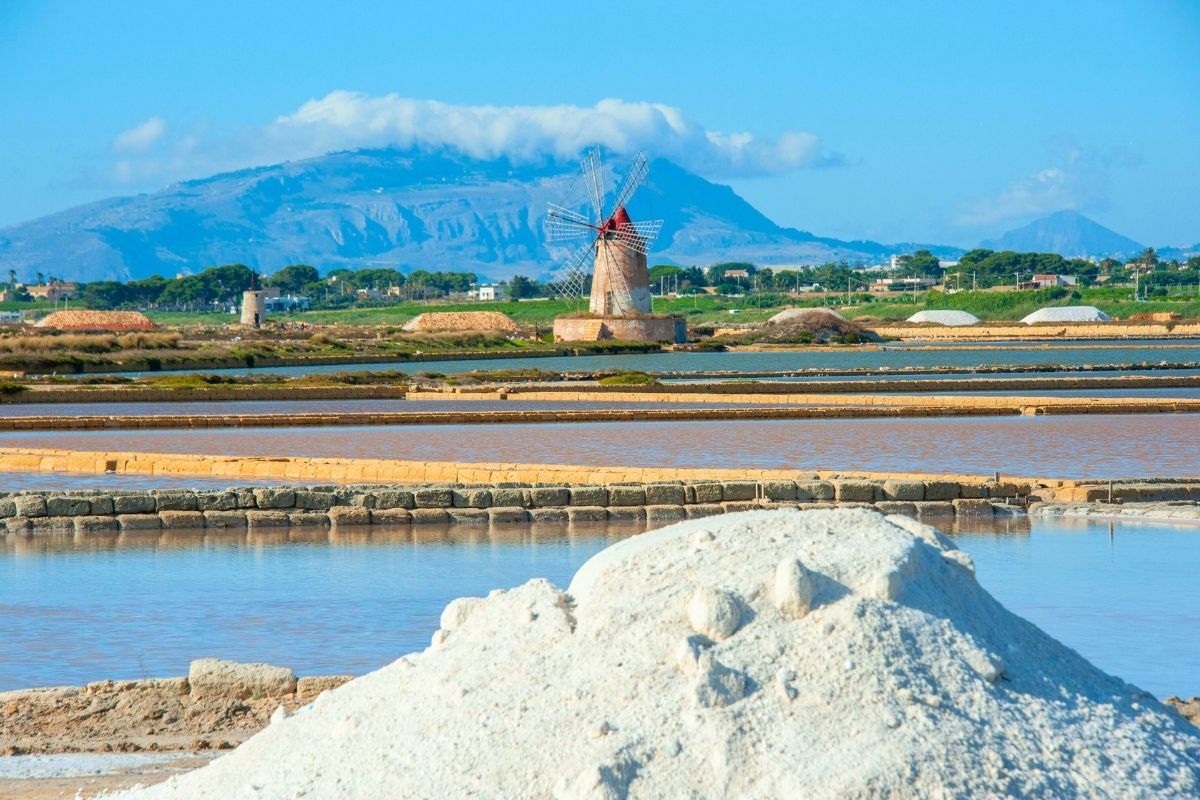 Avian enthusiasts, grab your binoculars!
This magnificent nature reserve is home to scores of bird species, including flamingos and kingfishers; but it offers more than just flocks to admire!
These preserved salt pans were once part of a much larger ecosystem in the area, much of which has been displaced by decades of development.
This certainly makes the remaining land all the more valuable, and with every step, you can soak up the tremendous variety of the region!
Check out the many different plant species in the area, and leave plenty of time to explore the unique topography of the pans themselves, vast, open, and teeming with activity from the mineral level on up.
It's the perfect excursion for nature lovers!
42 – Take a leisurely jaunt around the Aegadian Islands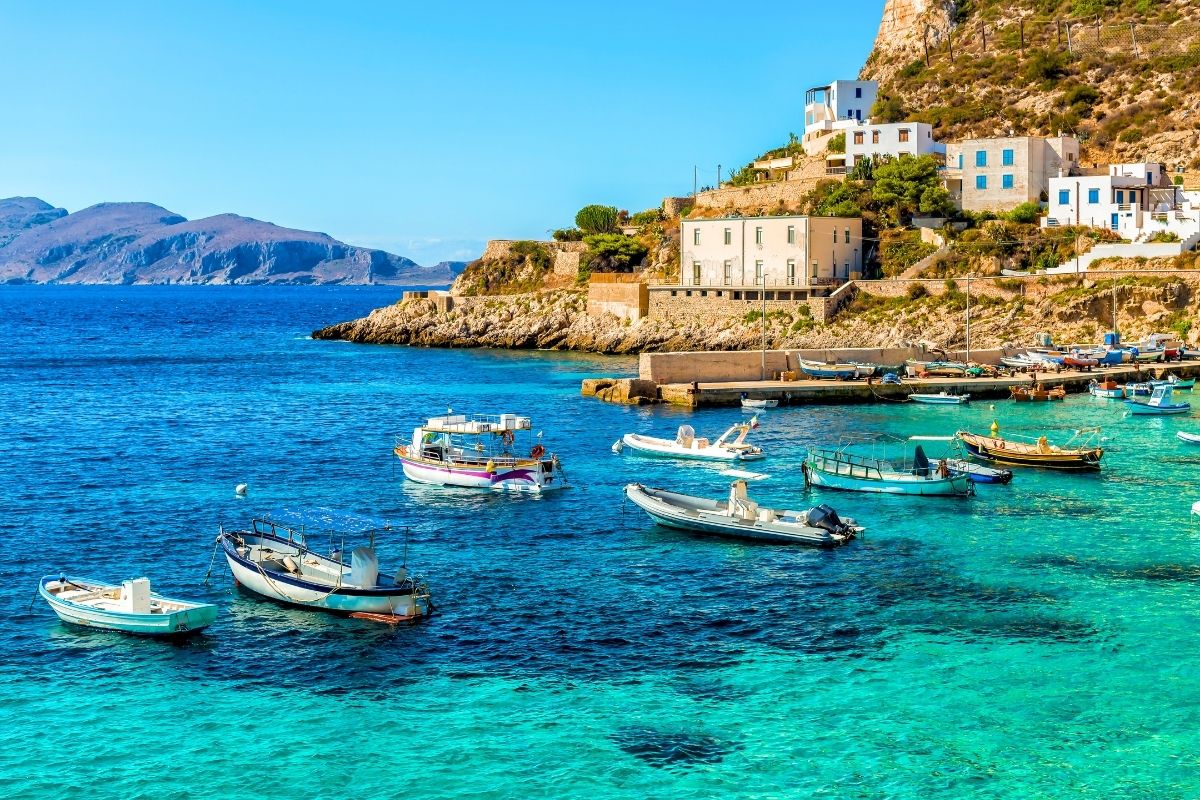 A lovely little quintet of charmers, this archipelago – also known as the Egadi Islands – is famed for its rural scenes and quaint villages, providing a slow-paced, lovable atmosphere to absorb.
Each little spot has its own distinctive traits, well worth exploring on one of several boat tours from Trapani.
Enjoy the bays and beaches of Levanzo, the fish factories of Florio, or the lively little village of Favignana, with its own sailing traditions.
Along the way, you can snorkel, sunbathe, stroll around, and get your fill of these little islands… you may just be tempted to come back!
43 – Watch the past and present come together at the Temple of Segesta
If you're looking for archaeological sites that have maintained much of their original luster, this spot's got you covered!
Just outside of Trapani, this antique beauty is known for its excellent columns and structure – although some elements, like the roof, never got added on.
And while wandering through the space is fascinating, it's also with checking the schedule if you're visiting in the summer, because the original theater still hosts all kinds of performances!
There's nothing quite like listening to a concert in the same place that visitors did several millennia ago… it's longevity at its finest!
44 – Live it up on a wine tour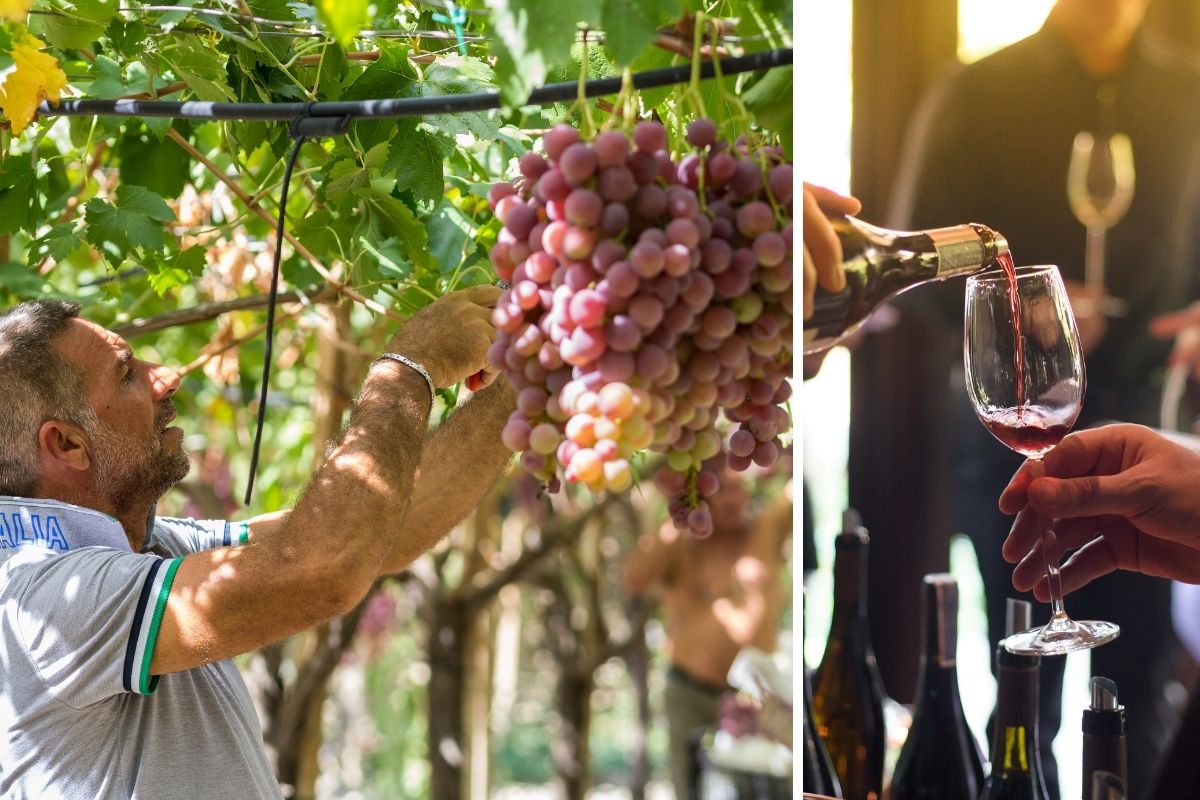 As iconic as pasta and the seaside, the wine tours in Sicily will get you a delicious firsthand experience with one of Italy's greatest exports!
With fertile soil and lush landscapes, the island is perfect for growing grapes; and as you visit each spot, you'll be treated not only to distinctive flavors, but also the unique people that grow them!
In between swirls and sips, you can take in the amazing countryside around you, and learn firsthand how the local wineries have grown in tandem with the terrain.
Stroll through the vineyards, then kick back with a glass or two!
45 –  Paraglide above the region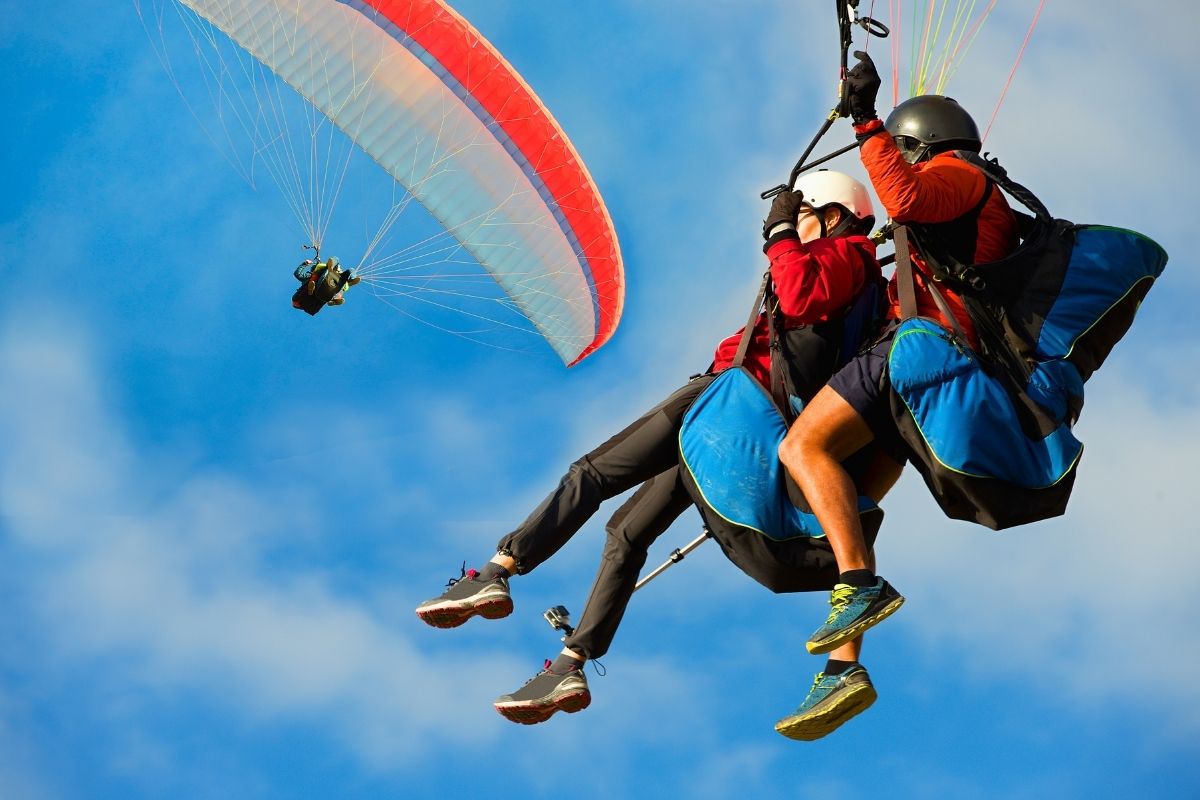 You can always watch the birds soaring through the skies with envy… but what's the fun in that?
If you want a truly spectacular thrill and great scenery rolled into one, paragliding will rock your world!
With so many high vantage points and gorgeous panoramas, it's little wonder that the island is such a great place to catch a wind current; and no matter how many times you've done it before, it's sure to be a delight!
It's arguably even better if you're just starting out; with top-notch instructors, gentle breezes, and fantastic sights will surely get you addicted to the sport.
Once you convince yourself to take that first running leap, the rest of your high-flying adventure will make it all worthwhile!
46 – Enjoy an outdoorsy sampler platter at Riserva Naturale Cavagrande del Cassibile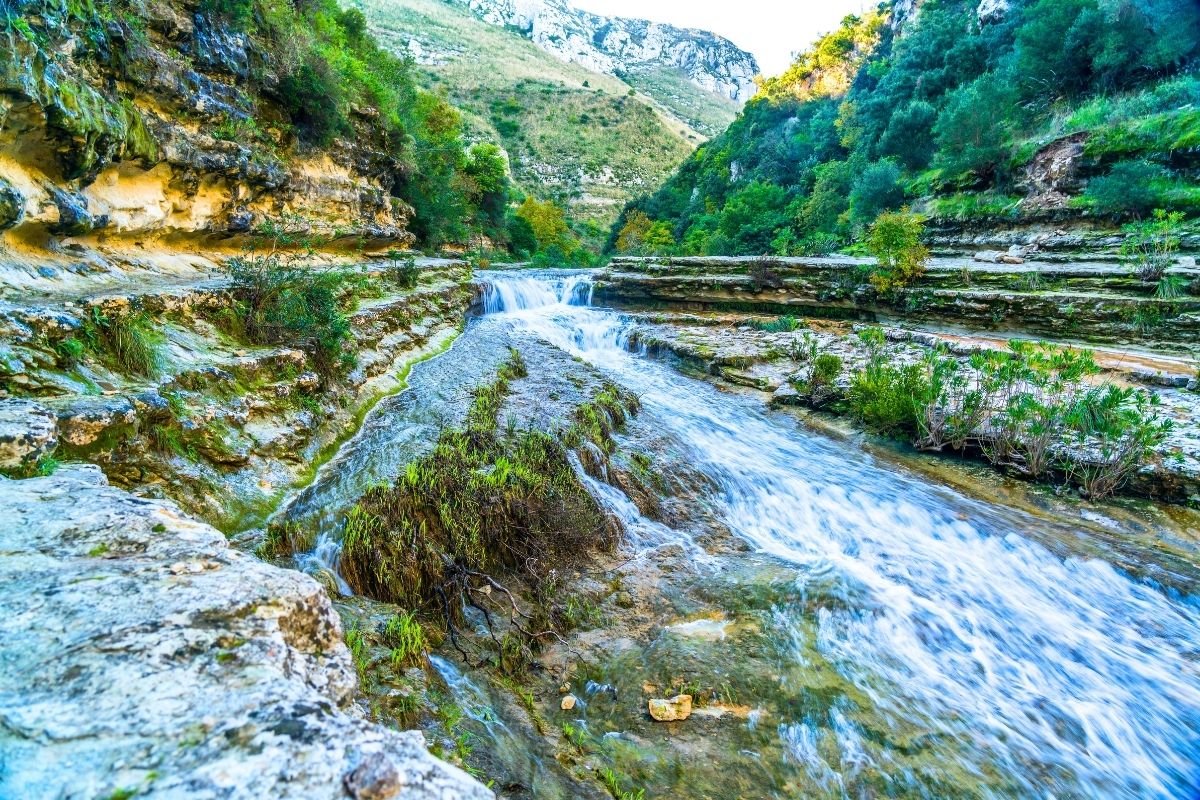 It may not be the Grand Canyon, but this chasm is pretty noteworthy!
While the entire reserve is a spectacular outdoor paradise (more on that in a moment), the Cavagrande del Cassibile Canyon is undoubtedly the centerpoint, stretching an impressive 10 kilometers (six miles) long, with the Cassibile River winding through it.
As you enjoy the moderately challenging trek down to the water, you'll see some great geological forces at play, and also get to learn plenty about the human civilizations that dwelled here centuries ago.
And of course, there's much more to see in the surrounding area, whether you want to take a dip in pristine swimming holes or catch a glimpse of some ancient burial sites.
For a taste of the great outdoors, this place can't be beat!
47 – Discover the Castle of Aci and Aci Trezza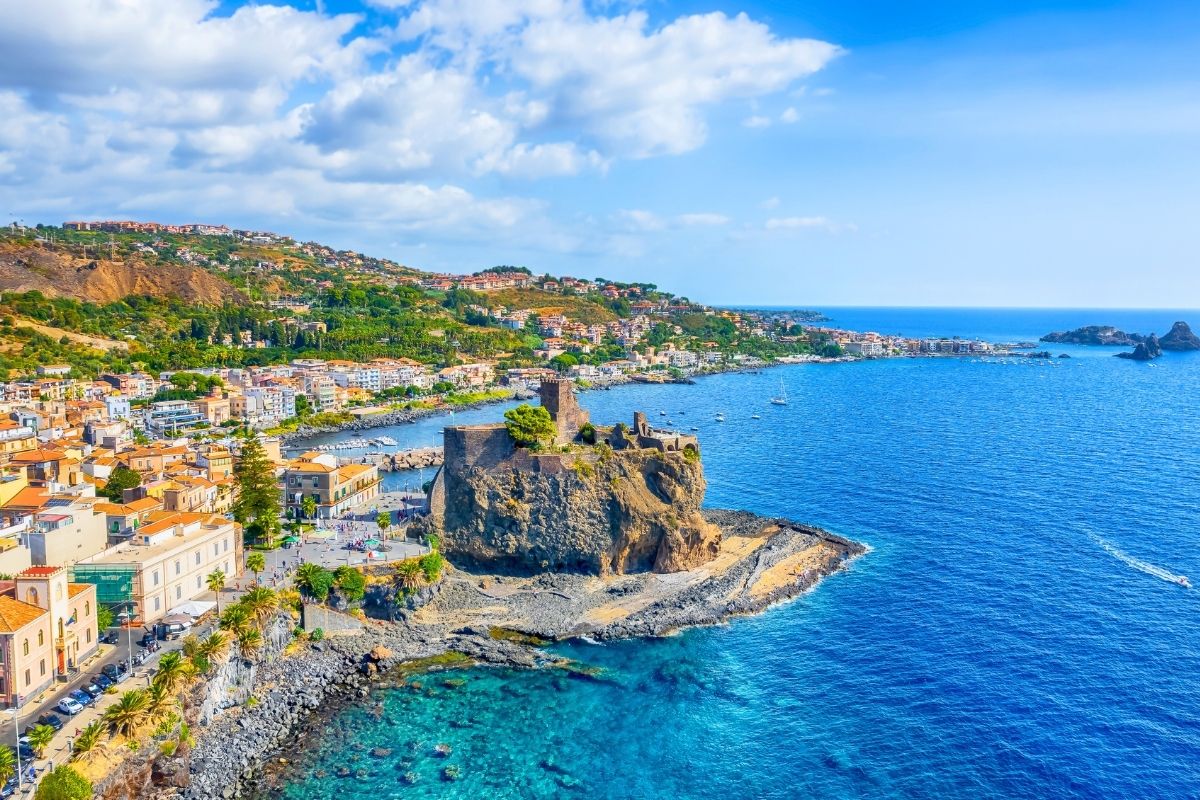 Time to talk up some hidden gems!
These two neighboring towns are small enough to often fly under the radar for travelers, but rest assured, they're well worth adding to your itinerary!
They make an easy day trip from Catania and Taormina, and it's also easy to use them as transit hubs to and from Mount Etna.
But be sure to save some time to roam the simple streets as well!
Enjoy the open waters of Aci Trezza, where you can eat, party a little, or just stroll along the local promenade and enjoy the rhythms of daily life.
Or hang out in Aci Castello, a slightly slower-paced spot with some greta architectural treats, including an imposing cliffside castle from the 1000s.
These places take la dolce vita to the next level!
48 – See some wonderfully strange art at The Enchanted Castle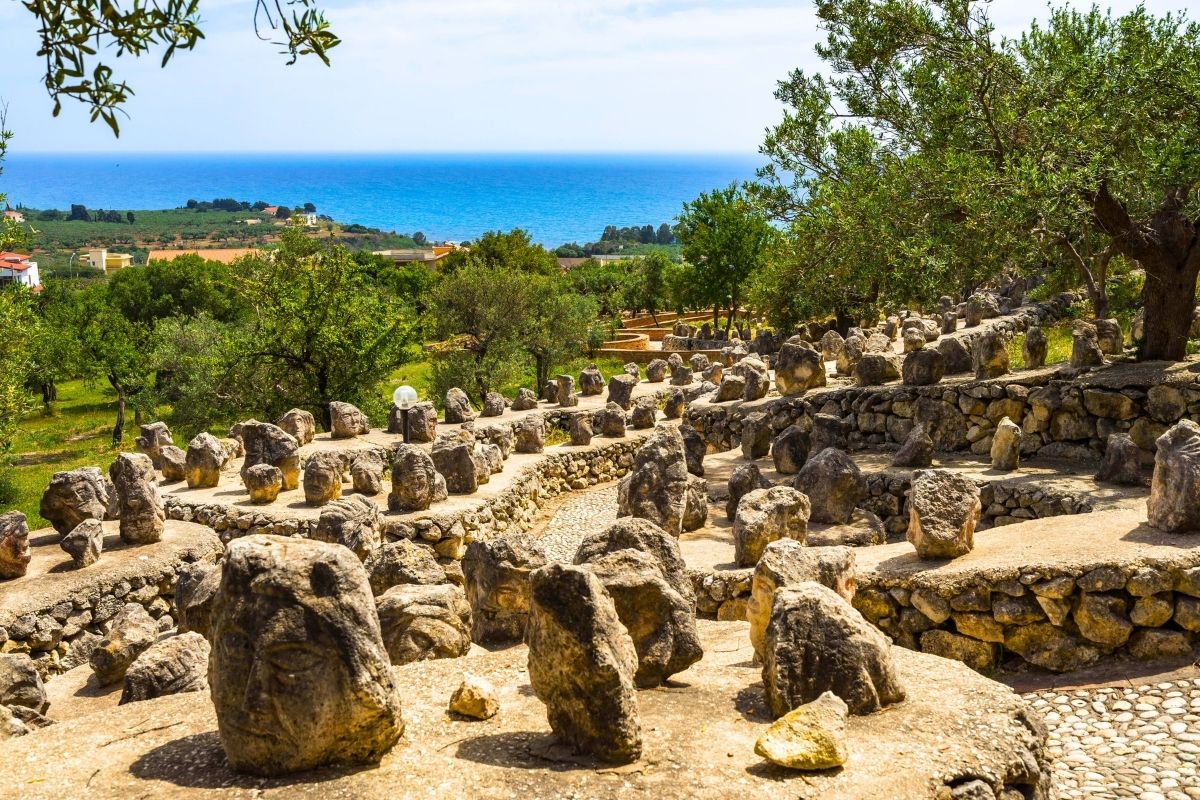 Lots of the things to do in Sicily feel a little magical… but this place really leans into it!
If the fantastical sculptures don't give it away, the compelling, slightly eerie faces etched in stone certainly will!
This weird, wonderful world was all the work of local farmer Filippo Bentivegna, who started crafting these works on his property in the early 1900s after some failed business ventures.
After years of personal struggles, he sought to create a world of his own, and the result is a fascinating, oddly touching set of stone creations, with all the uniqueness and depth of real human faces.
It's a surreal, powerful experience – and you'll certainly feel transported to a fantasy realm as you admire the works!
49 – Take a few kitesurfing lessons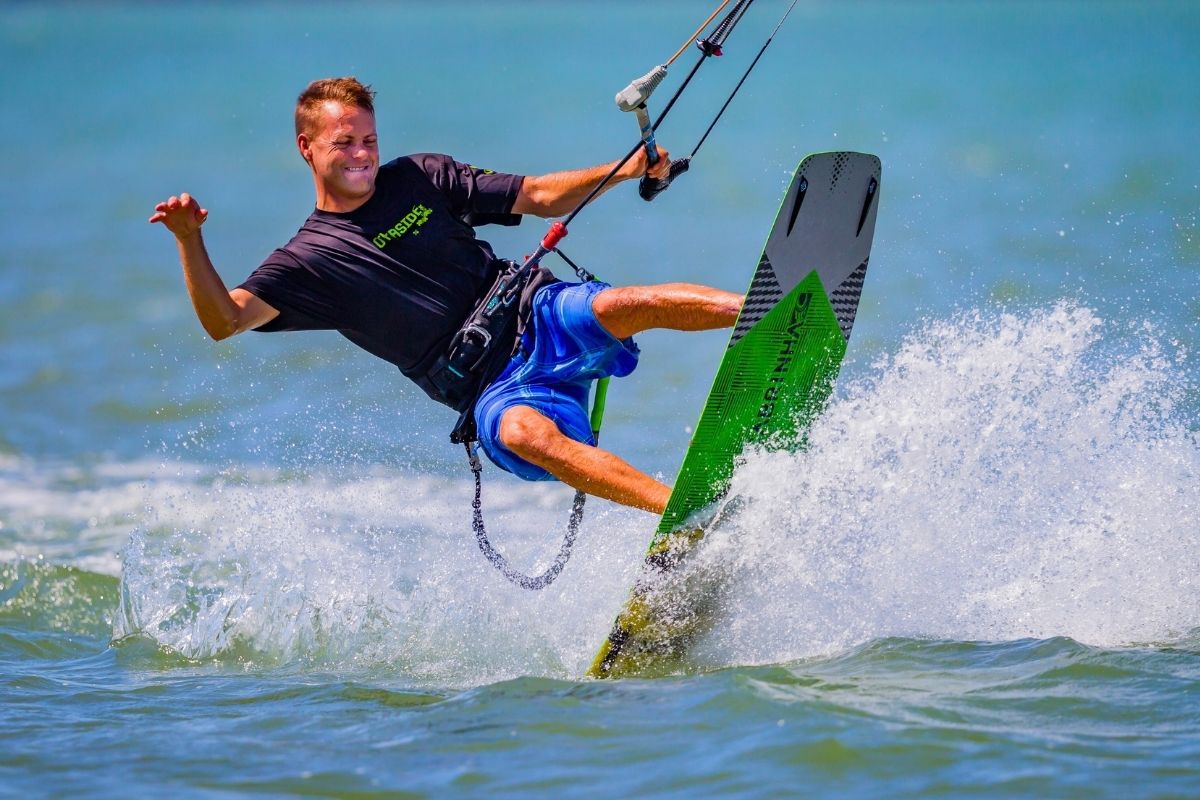 What do you get when you cross water and wind?
An awesome kitesurfing excursion!
This fun-filled sport combines the best of both worlds, with the versatility of surfing combined with the thrill of parasailing.
Zip through the waves, practicing jumps and flips – you'll be amazed at how quickly you'll become one with the water!
And if you're new to the sport, all the better; there are some great classes in the area to help you learn the basics, then move on to the next exciting stunt!
50 – Get out and about on a bike tour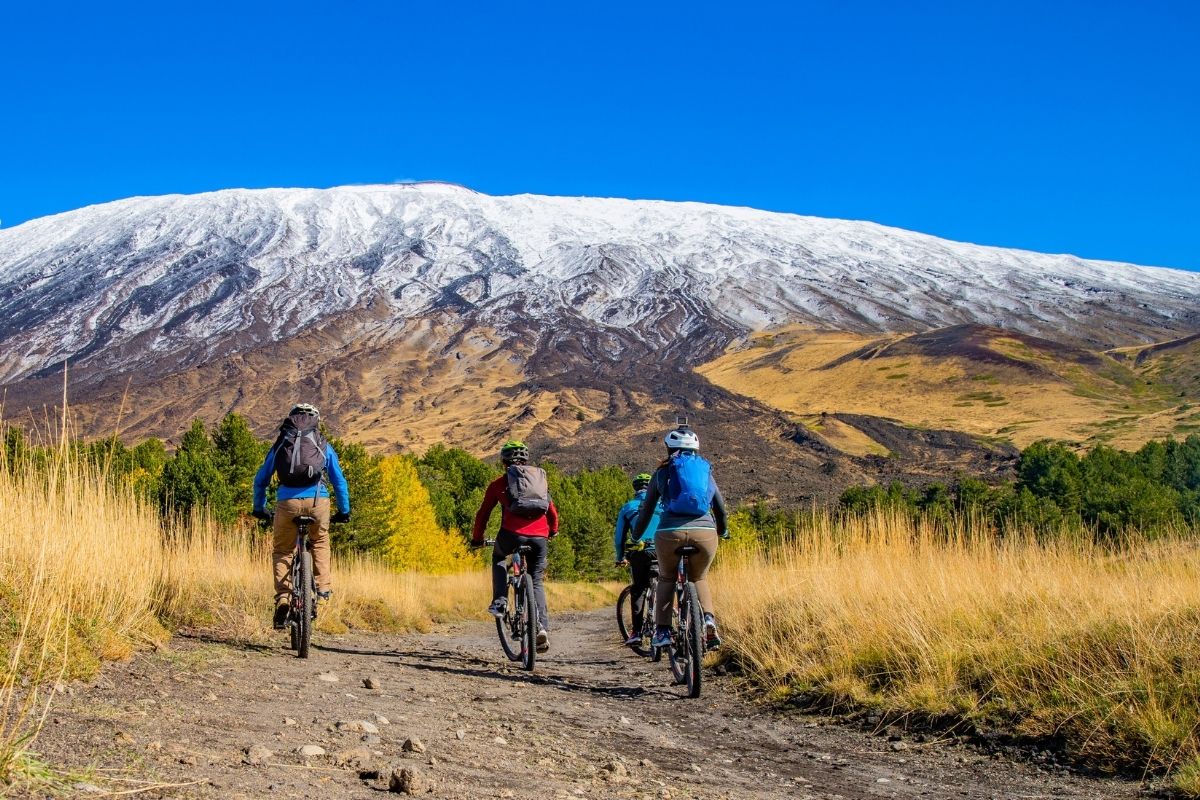 Bike tours aren't just a great way to get some cardio; they're also a fantastic means of seeing the island!
From volcanic ridges to the welcoming public avenues of iconic towns like Syracuse and Palermo, there's no end to the fun you can have on two wheels!
And as you follow your guide, you'll be able to enjoy unforgettable rides that provide a totally different perspective on all of the best sites – it's the perfect way to spend the day!
51 – Watch landscapes connect at Alcantara River Park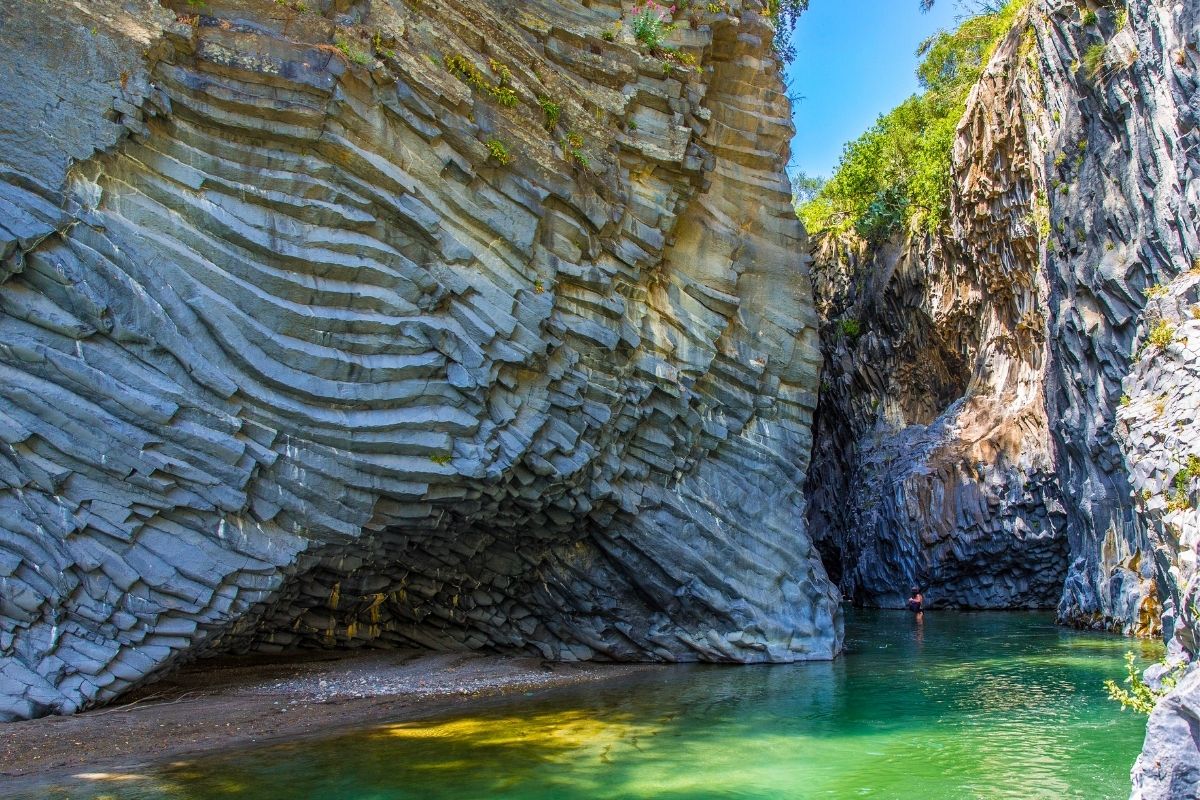 Whether you're hiking , swimming, or just hanging out, Alcantara will keep you on the go!
Even by the vibrant standards of the area, this place stands out; it's a remarkable showcase of local ecosystems, containing the river, the sea, and everything in between.
Gaze at the amazing rock formations of the gorge itself, including some remarkable basalt formations sculpted by the nearby volcano.
Then you'll have plenty of time to admire the steady currents of the river, as well as incredible views of the Alcantara Gorge itself, where the power of all of the elements combine in one unforgettable package.
52 – Unwind at Riserva naturale dello zingaro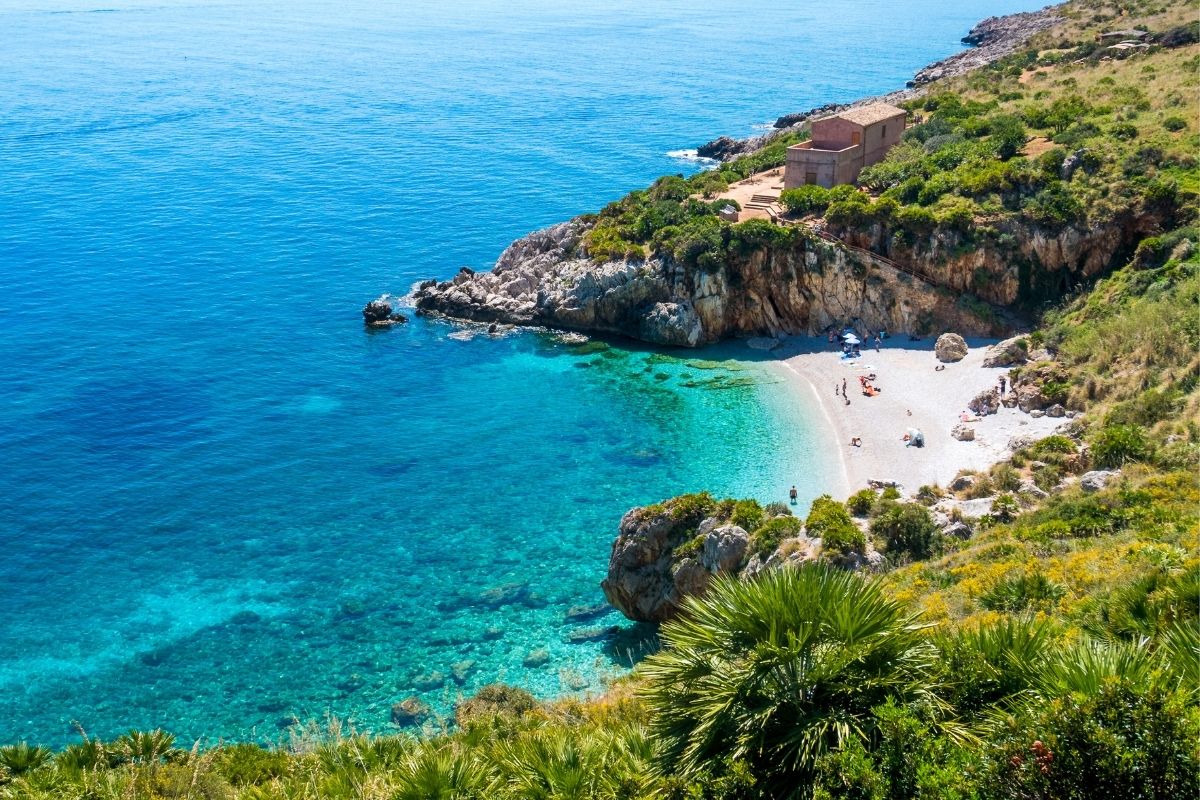 If you like your beaches to be a little quieter, you can pop over to this lovely reserve near Scopello, where gorgeous blue waters and soaring trees come together into one beloved local hangout.
But while it's not as populated as the big tourist hotspots, this place definitely has an A-list pedigree; it was once featured in the blockbuster Ocean's 12!
Come find your own favorite patch of this A-list stretch of land!
53 – Swing by Basilica Cattedrale di Santa Maria Assunta in Messina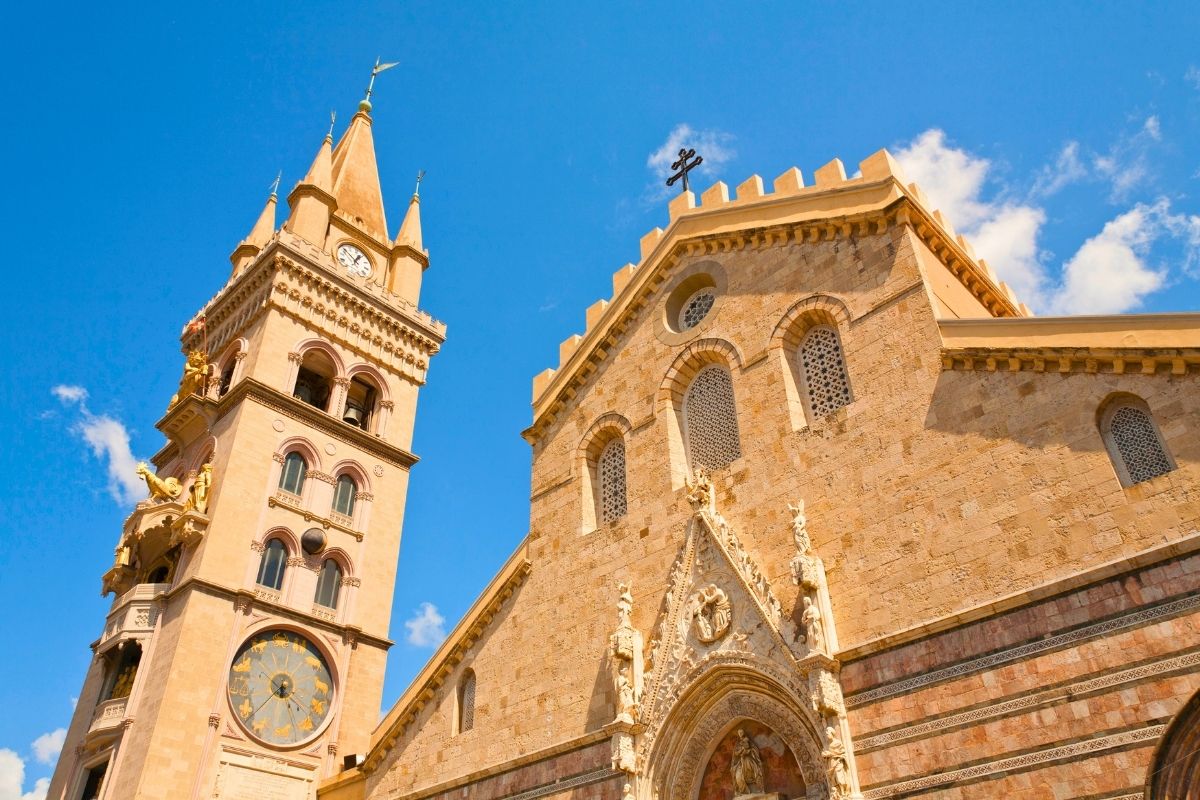 As one of the island's busiest ports, Messina has no shortage of cool attractions, and this striking cathedral is no exception!
It's also another great showcase of the early Norman design styles; originally developed in 1197, it stood tall and proud for centuries, with a nice mixture of decorative and plainspoken elements.
And while much of the original building was destroyed due to earthquakes and war, the rebuilt version pays homage to these past works, making each visit a lesson in preservation.
54 – Walk around Castello di Mola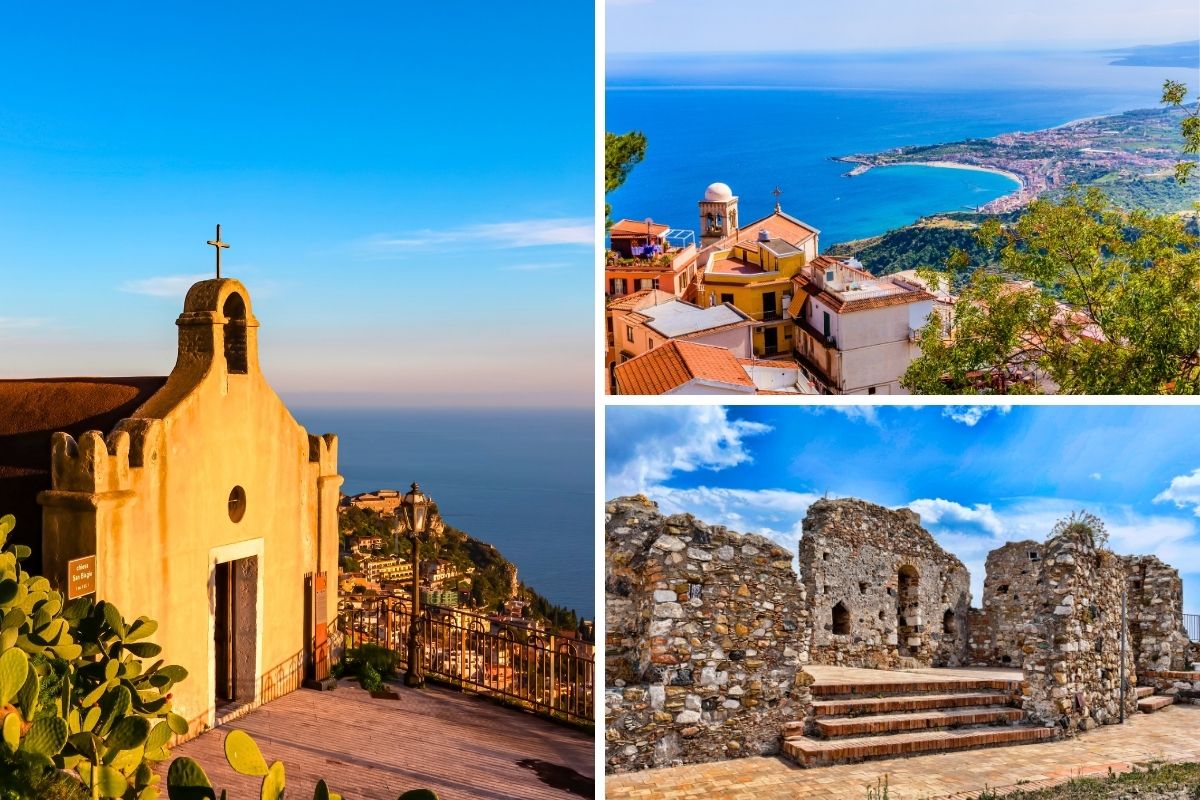 It's a bit of a hike to get to this castle… but it's well worth it!
While it was a powerful home and stronghold in the medieval times, the castle is mostly in ruins now; yet there's something thrilling about exploring the aged stones and speculating on the daily lives of those who once inhabited the space.
As one of the most charming day trips from Messina, this is one regal residence worth delving into!
55 – Get some aquatic adventures in at a couple of waterparks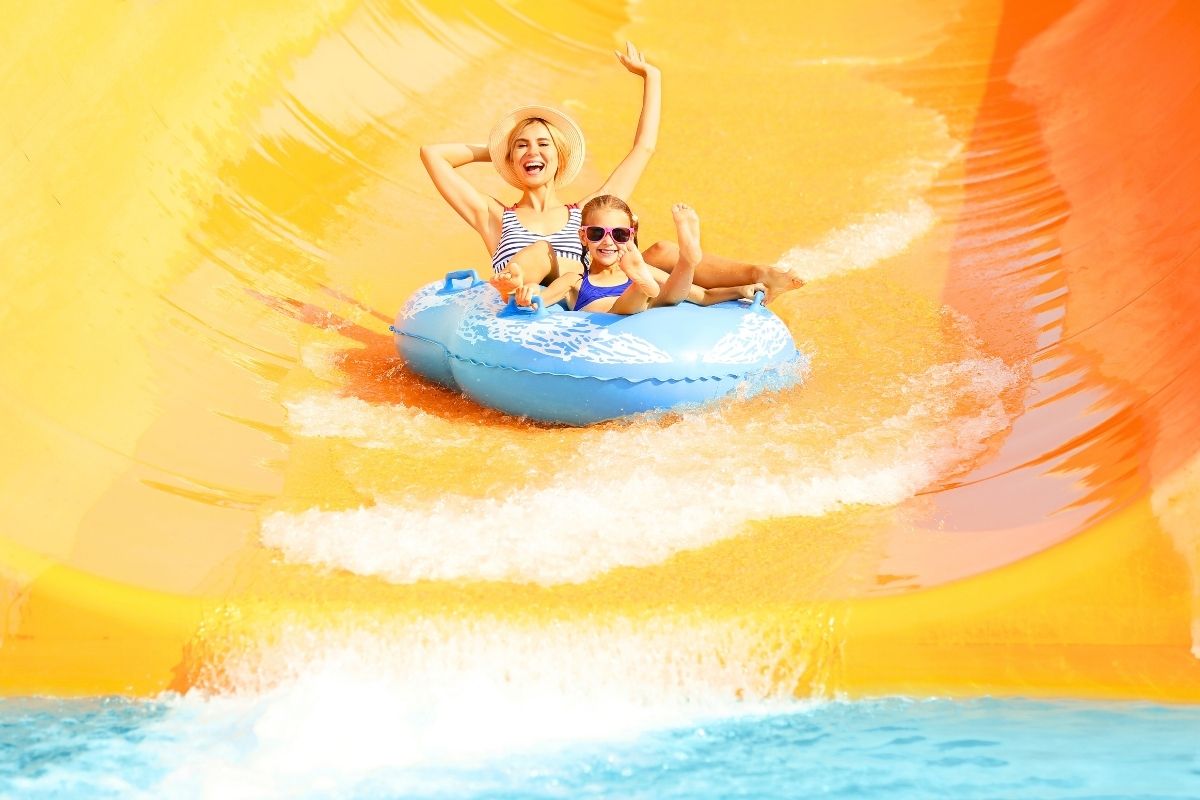 If you like your swim time to have a little bit more action, get ready to slip, slide, float, and frolic at these fun zones!
At Etnaland, you can zoom through a hidden jungle or bounce along crocodile-filled waters, before drying off to enjoy a laser show, amusement park rides, and even a rendezvous with some dinosaurs!
Or pop over to AcquaPark Monreale, a family-friendly paradise filled with slides, diving areas, and some truly wacky racing options to keep things interesting!
It's the perfect way to cool off in style!
56 – Learn your next favorite recipe during a cooking class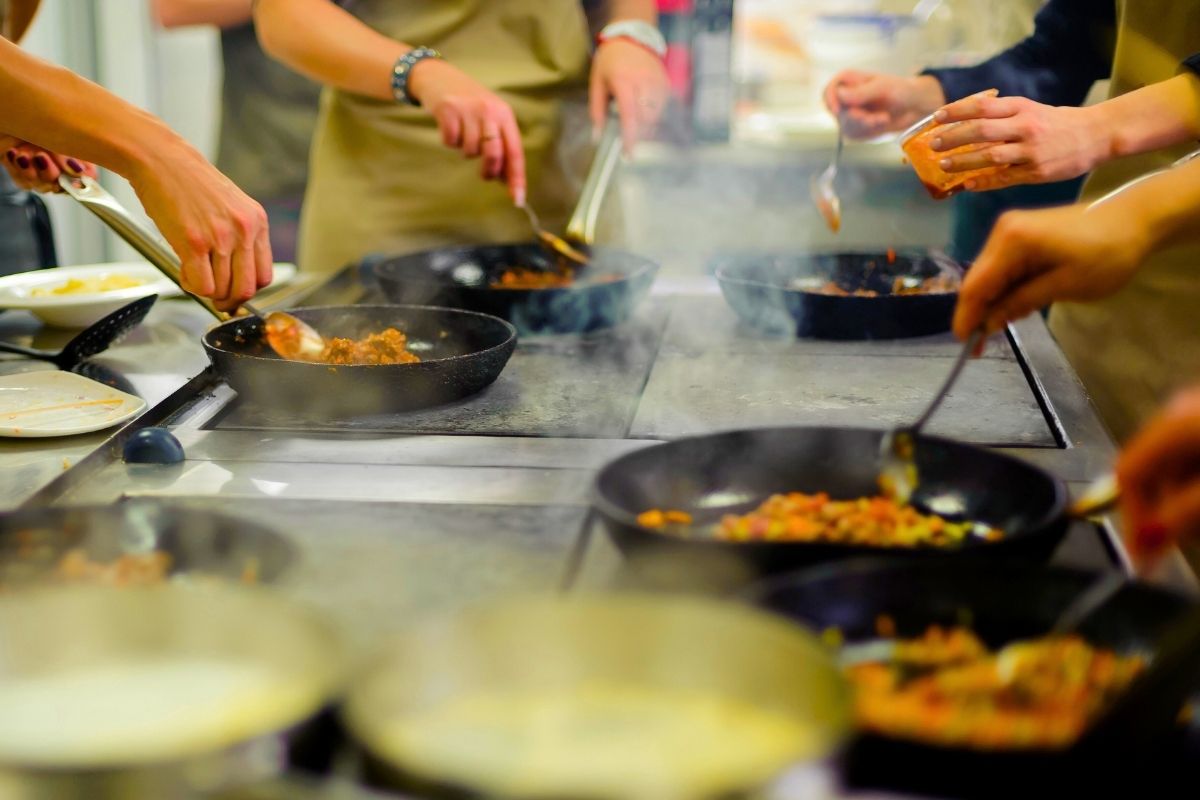 The alluring smells and tastes of local cuisine are always around… but why not make some of them yourself?
When you enroll in some local cooking classes, you won't just be getting some unique skills to take home; you'll also get to spend an afternoon with some friendly Sicilians!
Whip up hearty traditional recipes using veggies, meat, pasta, and more, often taking a trip to the local market to select all the fixings beforehand.
It's a delicious form of cultural immersion!
57 – Dish up some happiness at the best restaurants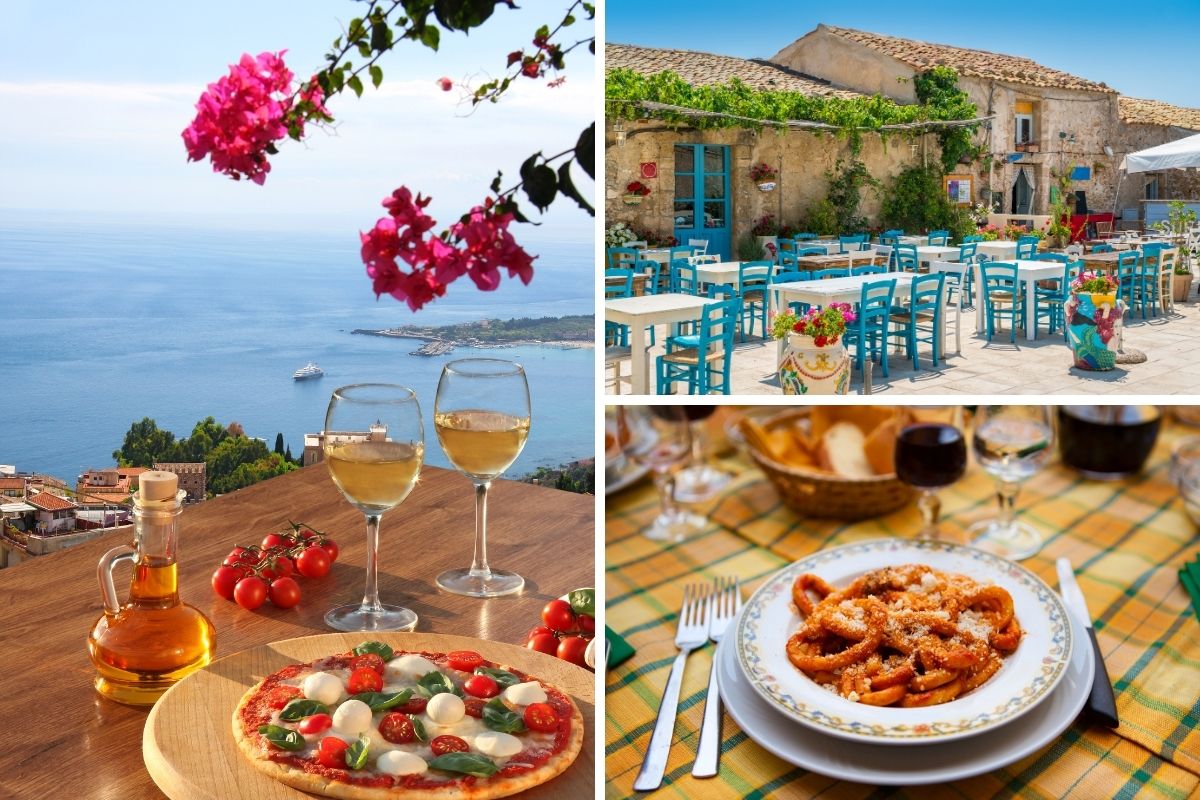 And while we're on the subject of eating…
No matter where you go on the island, you can enjoy some fresh, fabulous food, with some great surroundings to match!
In Erice, you can enjoy fish or pesto (and some excellent wine) at Gli Archi di San Carlo; and in Cefalu, you can work your way through various street foods at La Gallizza.
Palermo offers your pick of meats and cheeses at Pizzo & Pizzo, while Syracuse provides an iconic community experience at Don Camillo, with its top-of-the-line seafood.
Eating will definitely top your list of things to do in Sicily!
58 – Give yourself the all-star treatment at the best beach clubs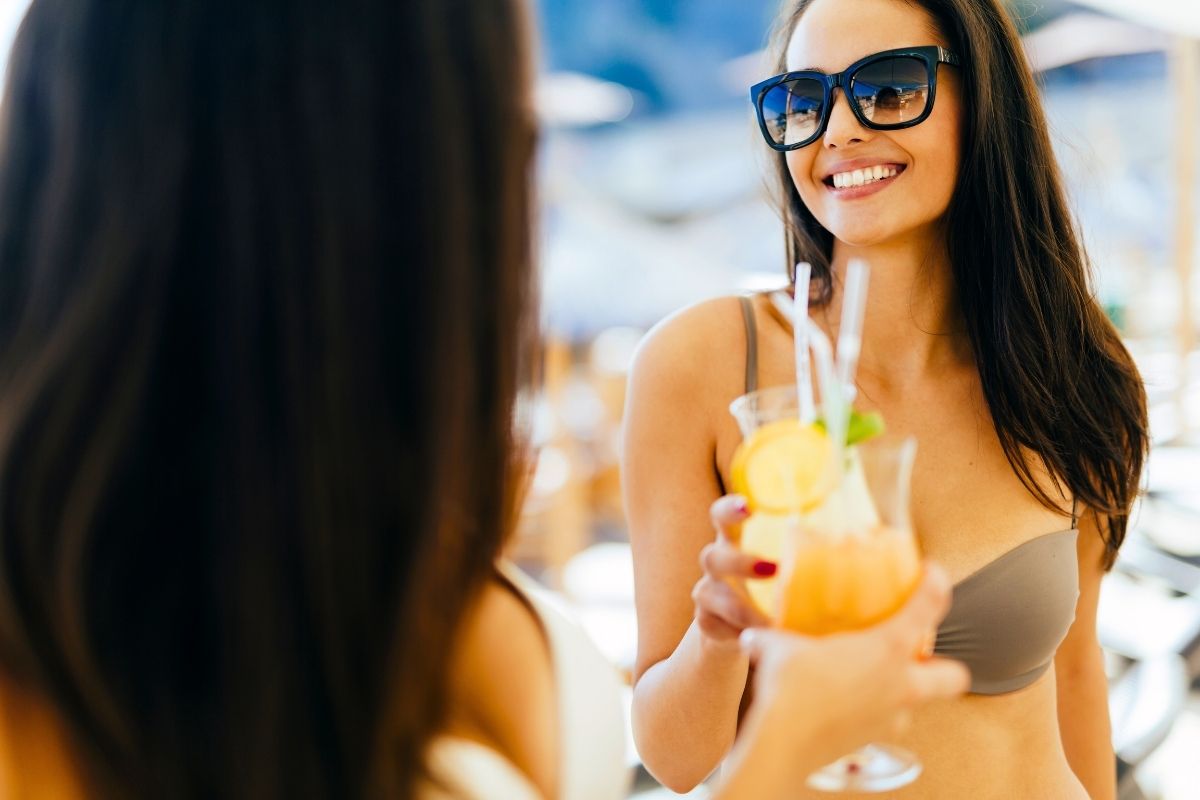 Time to add some pizzazz to your next day by the sea!
Combining amazing amenities with unbeatable access to top-notch shorelines, these places have everything you could want for a day of relaxing.
Head to Marsala to dine and sunbathe at Lido Marakaibbo, or grab a drink and settle into one of the deckchairs at Lido Burrone.
Wrap up your cliff diving with a nice bite to eat at Lido Arenella, or bring the kids to Lido Playa Sole Luna, which features a great pool for smaller visitors to splash around in.
And don't miss the lively scene at Lido San Lorenzo, where you can relax on the beach beds, swing by the cafe and bar, or spend the day splashing in the tranquil waters.
How to get to Sicily?
There are plenty of spots on the island to fly to, including Catania, Palermo, and Trapani; from these various hubs, you can easily head out to other smaller towns around the island.
And to make the whole process more streamlined, book some airport transfers, and get your trip started right!
These convenient, professional services will keep your mind on the exciting vacation, instead of navigating public transit.
And you can even reserve a similar service for the way back!
Where to stay in Sicily?
With a perfect spot right along the coast in Campofelice di Roccella, Grand Palladium Siculia Resort & Spa is so filled with wellness treatments, restaurants, and great fitness options that you may be tempted never to leave!
And in Palermo, you can soak up the glamor of Hotel Politeama, with its elegant Moderno designs and perfect proximity to the city's coolest neighborhoods, including the famed Via Liberta area.
In Catania, the aptly named Palace Catania provides the royal treatment right in the heart of town, whether you're unwinding in the spa or enjoying a cocktail while soaking up stunning views of Mount Etna.
And in Syracuse, Maison Ortigia gives you the perfect home away from home, with the beach and the Syracuse Cathedral practically next door.
Meanwhile, Trapani offers Salamureci Camere, a cozy welcoming space where you can easily book your next adventure at the tour desk – or rent a bike and start exploring on your own!
Visiting Sicily on budget?
If you still want the full experience without being a big spender, check out all of the awesome free walking tours in Sicily!
In most of the island's main cities, you can find these fantastic options, where enthusiastic locals can show you these wonderful places as only they can.
Awash in history, culture, and personal perspectives, every step will be filled with intrigue; so bring a sense of curiosity and some cash to tip your guide!
Where to go next?
Sicily certainly has a little bit of everything… but it's in good company!
Back on the mainland, you can dive into many of the other best places to visit in Italy, from culinary hotspots and history-soaked streets to some of the sleekest contemporary cities in the world.
Of course, no trip would be complete without a visit to Rome, a bustling cosmopolitan hub for thousands of years, where ancient ruins rub elbows with a bustling contemporary culture.
And Naples offers a slightly different but equally wonderful approach, with gorgeous coastlines, fascinating ancient hotspots, and art that flows through the streets and the museums in equal measure… and great pizza, of course!
Looking for more of that laidback Mediterranean island vibe?
Discover the fantastic things to do in Sardinia, from Neolithic settlements to fantastic festivals; or go international and see all the things to do in Malta & Gozo, two idyllic little spots with an endless array of watersports, ruins, and little towns well worthy of deeper discovery.
Final thoughts
It's no secret that there are tons of fantastic things to do in Sicily, but as you start soaking up its wonders for yourself, you'll be amazed at how quickly you'll get drawn into this special place!
After all, its landscapes are among the most stunning in Europe, and the many intertwining cultures that surround them are a perfect match.
There's no way to absorb all of this excitement and beauty in one go… so best to get started as soon as possible!