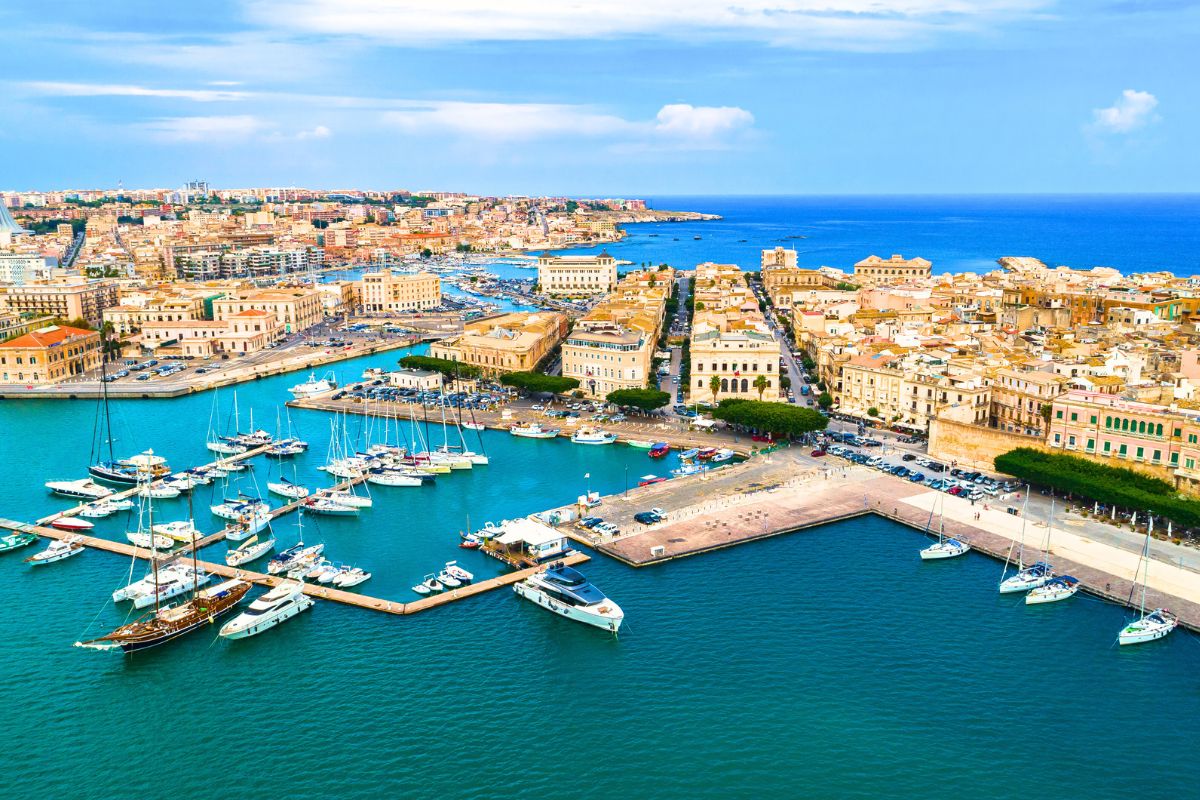 Along Sicily's southern shore, there's a lovely, legendary town that has been shaped as much by the natural forces surrounding it as by the many people that have passed through its streets.
It's the kind of city where you can cruise across the rolling blue waters of the Ionian Sea one minute, and stand in the footprints of Greek playwrights the next.
Volcanoes and ancient temples, imposing castles, and beautiful beaches – they're all waiting to be discovered during an unforgettable trip to this Italian gem.
So grab a towel and a guidebook, as we explore the coolest things to do in Syracuse!
1 – Admire the Syracuse Cathedral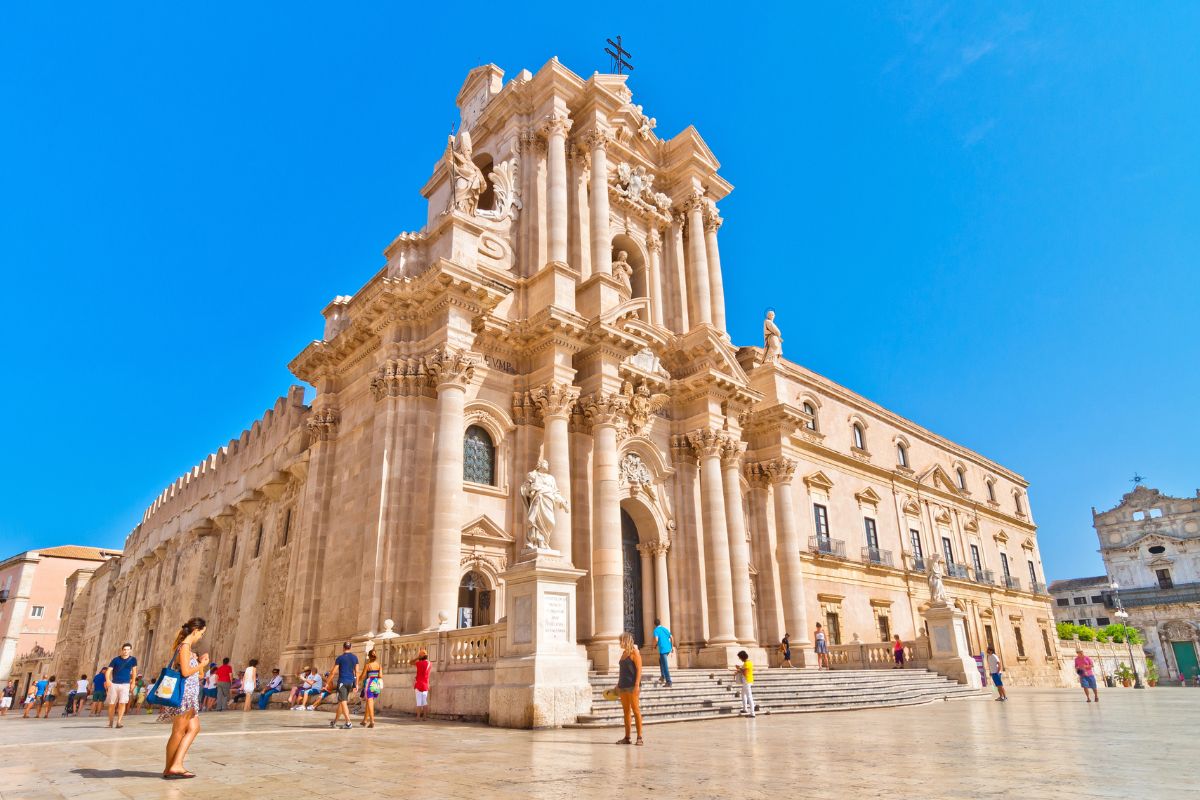 Like many of its neighboring towns, this charming burg has a spectacular church that's deeply tied to its community – and the Syracuse Cathedral certainly doesn't disappoint!
While it's a pillar of Christian art and culture today, the church actually has some older origins in its blueprint; the main columns were once part of an Ancient Greek temple!
But the "newer" parts of the building (at 700 years old) are equally impressive and demonstrate the evolution of various design styles, especially the Baroque and Romanesque movements.
When you're done exploring the space, take a leisurely stroll around Piazza Duomo, the bustling public square that's home not just to the cathedral, but also to numerous churches and cultural exhibits.
Or get even deeper into the story with some of the local walking tours!
2 – Pay a visit to the Diana Fountain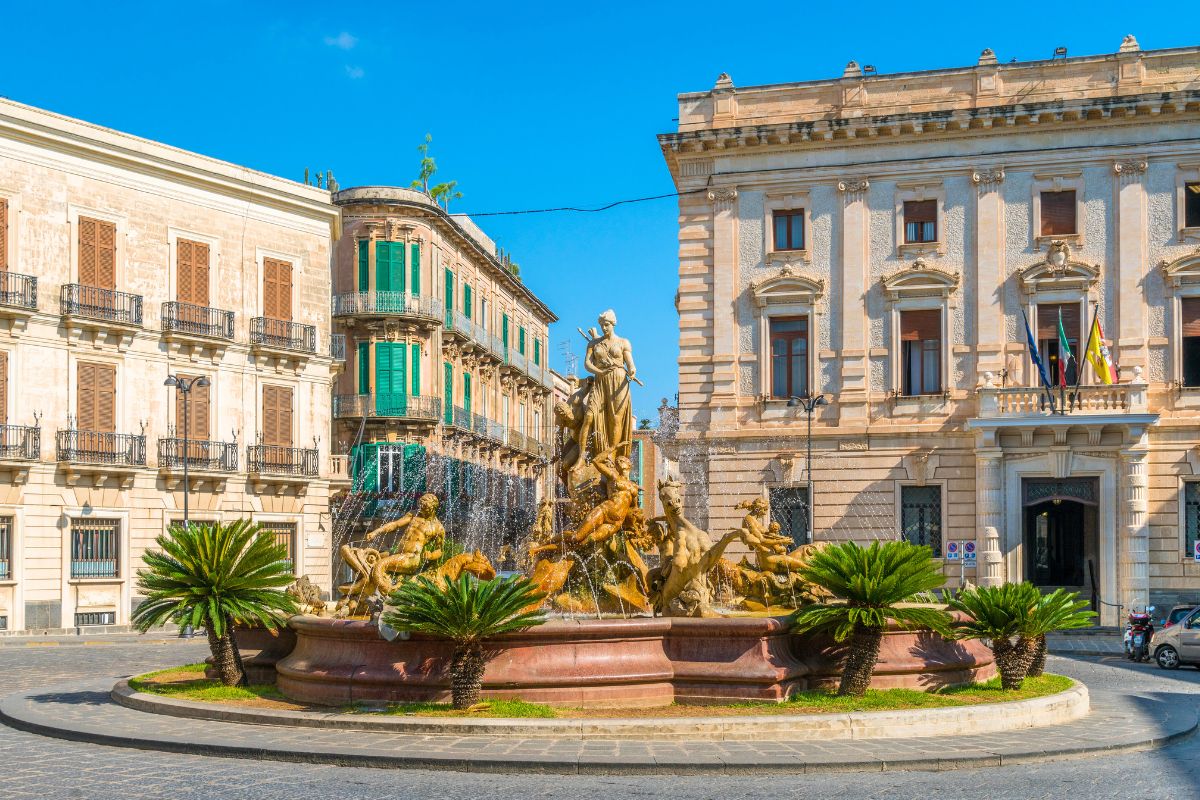 This striking water feature pays tribute to one of the Roman era's most popular deities: Diana (also known as Artemis), goddess of the hunt.
And the specific scene it represents is straight out of classical mythology; it depicts the transformation of Arethusa, a water nymph who was closely connected to the goddess, and is based on the poem by the famed author Ovid.
Adding to this amazing artistic pedigree, the statue itself was crafted by Giulio Moschetti, one of the most famous local sculptors of the early 20th century.
Take some time to appreciate the unique blending of mediums, then head out to Arethusa Spring (see #10), the source of the original legend.
3 – Take in the legacies of Castello Maniace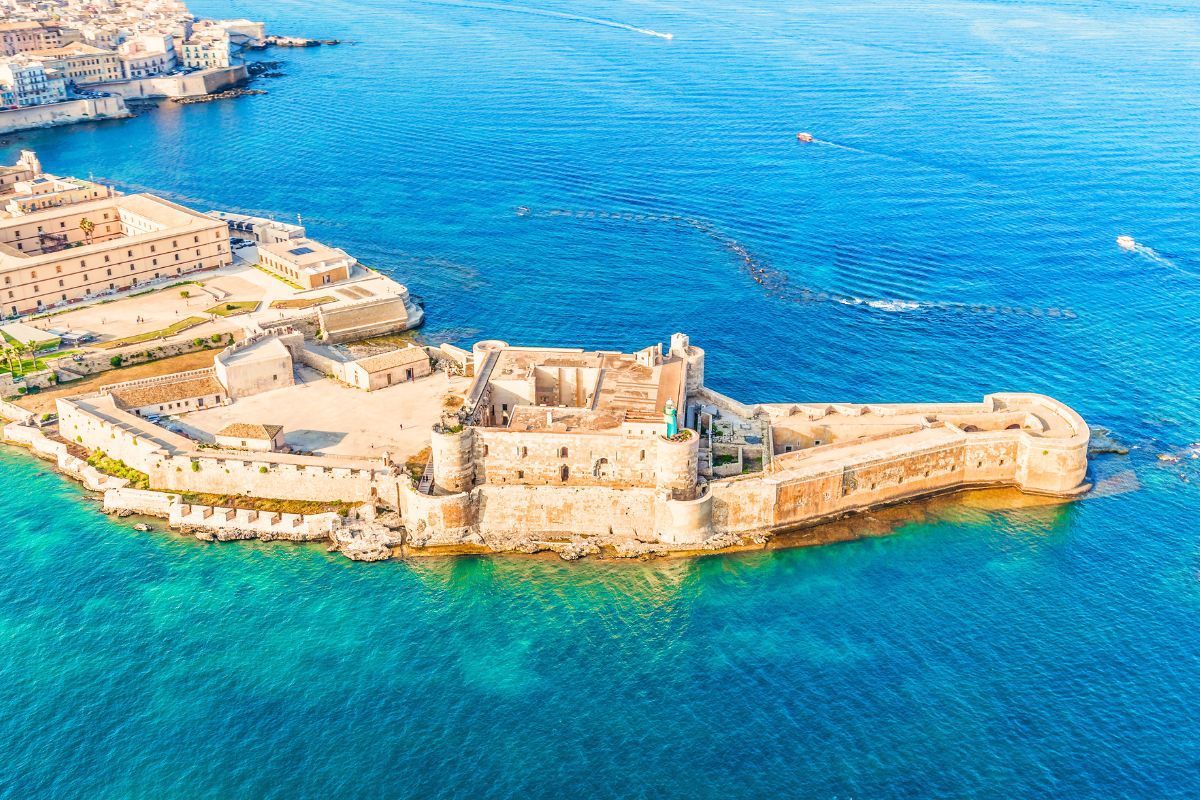 With its strategic vantage point and wonderful views, Castello Maniace is one of the city's most beloved castles – after all, it's been watching over Syracuse for 800 years!
It was actually part of a whole network of royal residences and administrative buildings commissioned by the local nobles, including Frederick II of Swabia, who spearheaded the space.
With excellent views of both the town itself and the surrounding bay, the castle was a perfect military stronghold – complete with cannons! And over the years, it continued to serve various other functions, usually in more of an administrative role.
It also bore witness to plenty of significant civic events, from political strategizing to the establishment of the University of Naples. And of course, the building itself is pretty impressive; climb up into the towers and enjoy the same scenery that the royals did!
4 – Enjoy the many legacies of the Temple of Apollo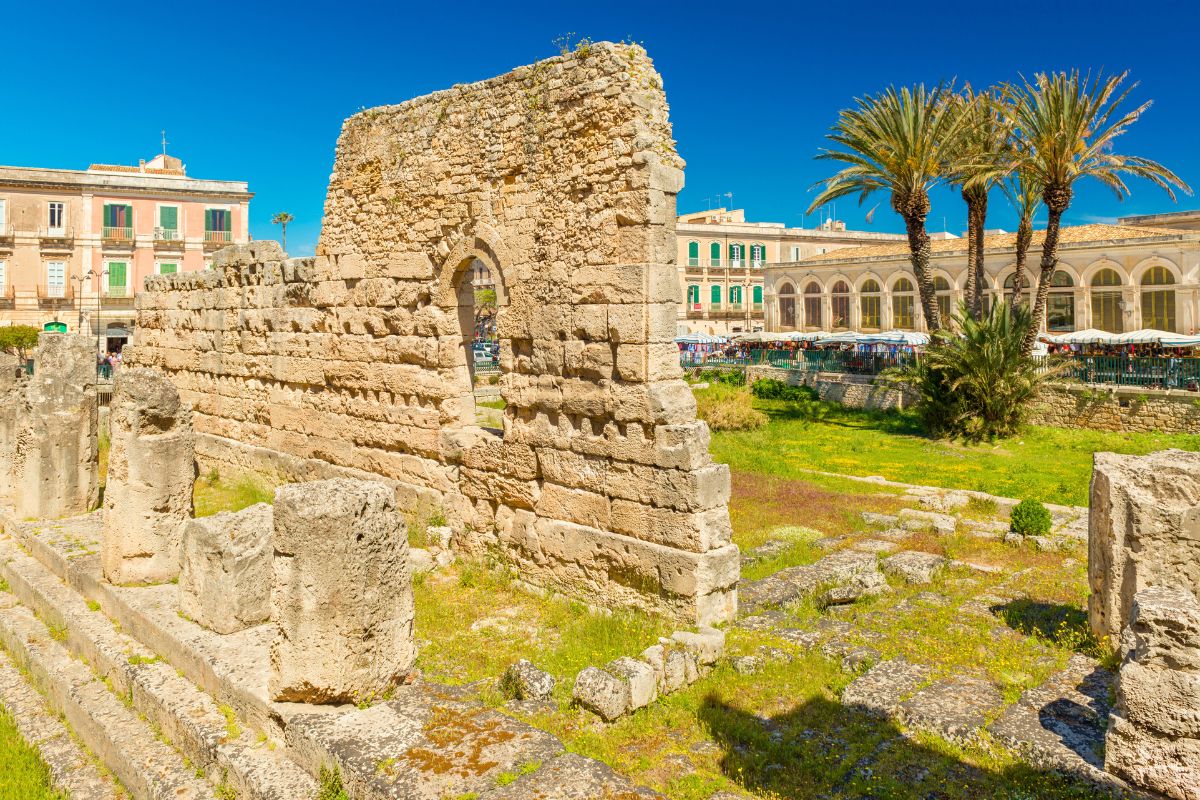 Another holdover from the Greco-Roman era, the Temple of Apollo offers a great opportunity to walk amongst some truly magnificent ruins.
Built in the 6th century BC, this Doric-style stone masterpiece is the oldest one of its kind; and while it's not fully intact, the craftsmanship in every piece makes it clear that it was a stronghold in the community. And it remained prominent in one form or another through several additional ages!
Over time, the temple served a number of different religious roles reflecting the shifting political structures; at various times, it was a mosque, a church, and even a barracks facility for Spanish colonizers.
As you explore the space, you can feel the impact of a hundred different levels of history!
5 – Get a little nautical on some Ortigia boat tours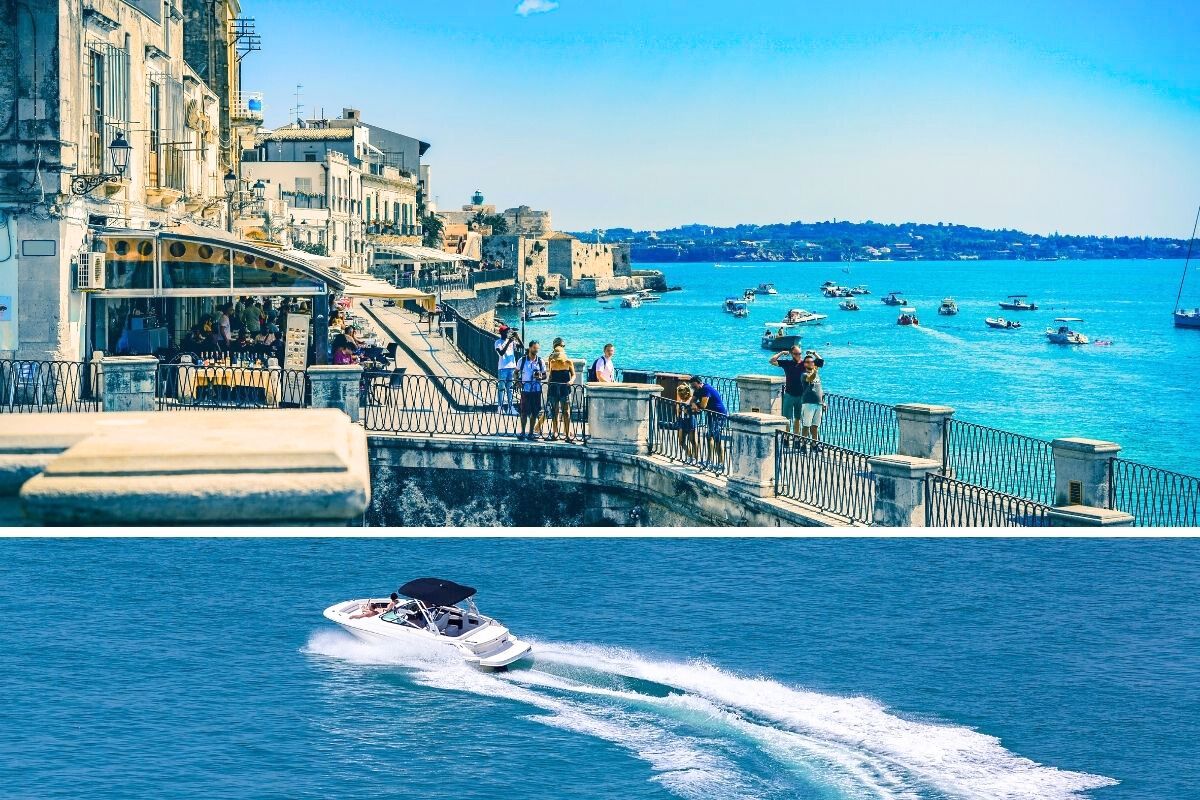 While the offerings in and around town are great, you can't miss out on the sea while you're here!
Given the city's coastal location, it's no surprise that it has an intimate connection to the water; and there are few better ways to explore that than with some of the excellent boat tours in Syracuse!
Many of them are centered around Ortigia, a charming island that's one of the main cultural and natural treasures of the town. And with its many secluded grottoes and picture-perfect shores, it's easy to see why the place is such a popular destination!
Explore the mysterious nooks and crannies of the area's many sea caves, then cruise around the coast, taking in fascinating tales of mythological heroes, naval battles, and various adventures at sea.
And of course, you'll have plenty of time for a swim!
6 – Take some history-soaked walks through Ortigia's old town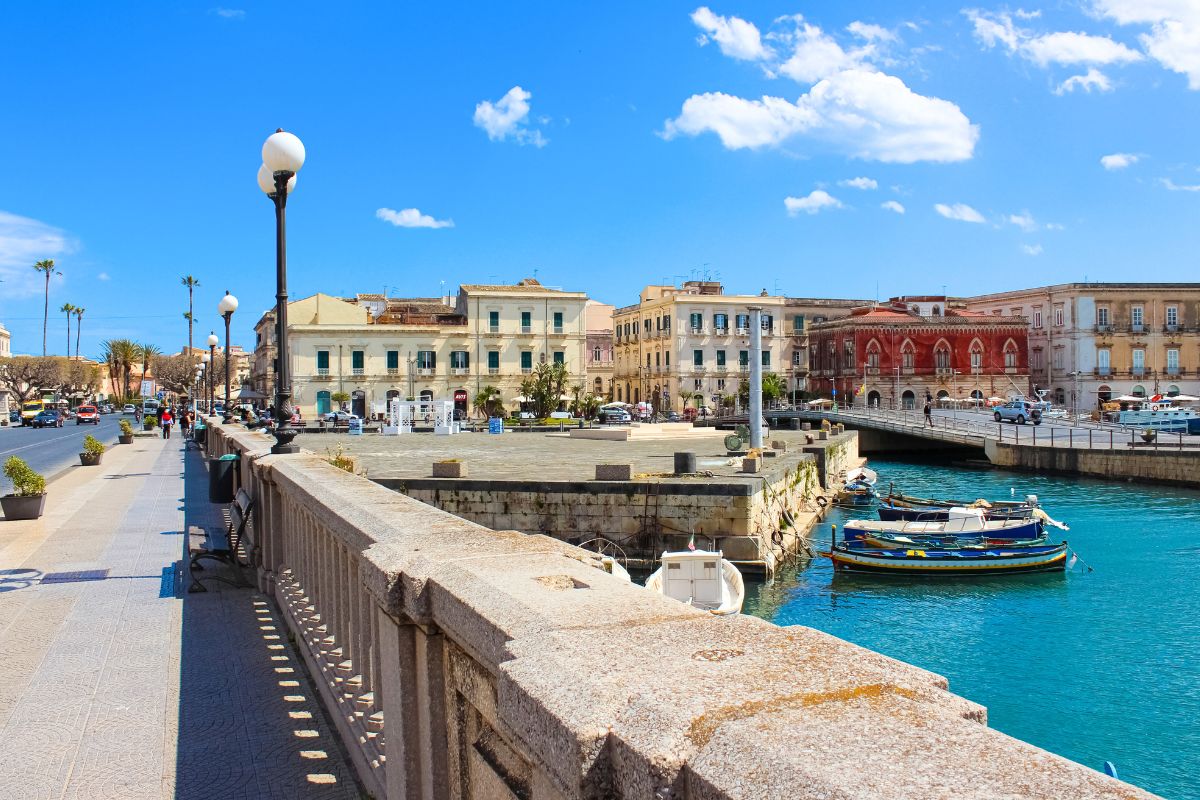 Back on the shore, you can trade your swimsuit for a good pair of walking shoes and explore all the best parts of the Old Town area!
Dozens of vibrant cultures have mixed and mingled here over the millennia, resulting in a delightful neighborhood that feels as alive today as it did hundreds of years ago.
Roam around Piazza Archimede, the charming town square ringed with palaces and its own fountain; then step into Palazzo Arcivescovile, with its magnificent collection of antique manuscripts, or Palazzo Bellomo, an art gallery filled with masterpieces by great talents such as Caravaggio.
There are also plenty of tours to get you even more in touch with the ancient wonders around here!
As you wander through bustling public markets and amble along the weathered streets of the Jewish Quarter, you'll get a real sense of the town's earliest traditions… many of which are still going strong in some form!
7 – See where the action happened at the Roman Amphitheatre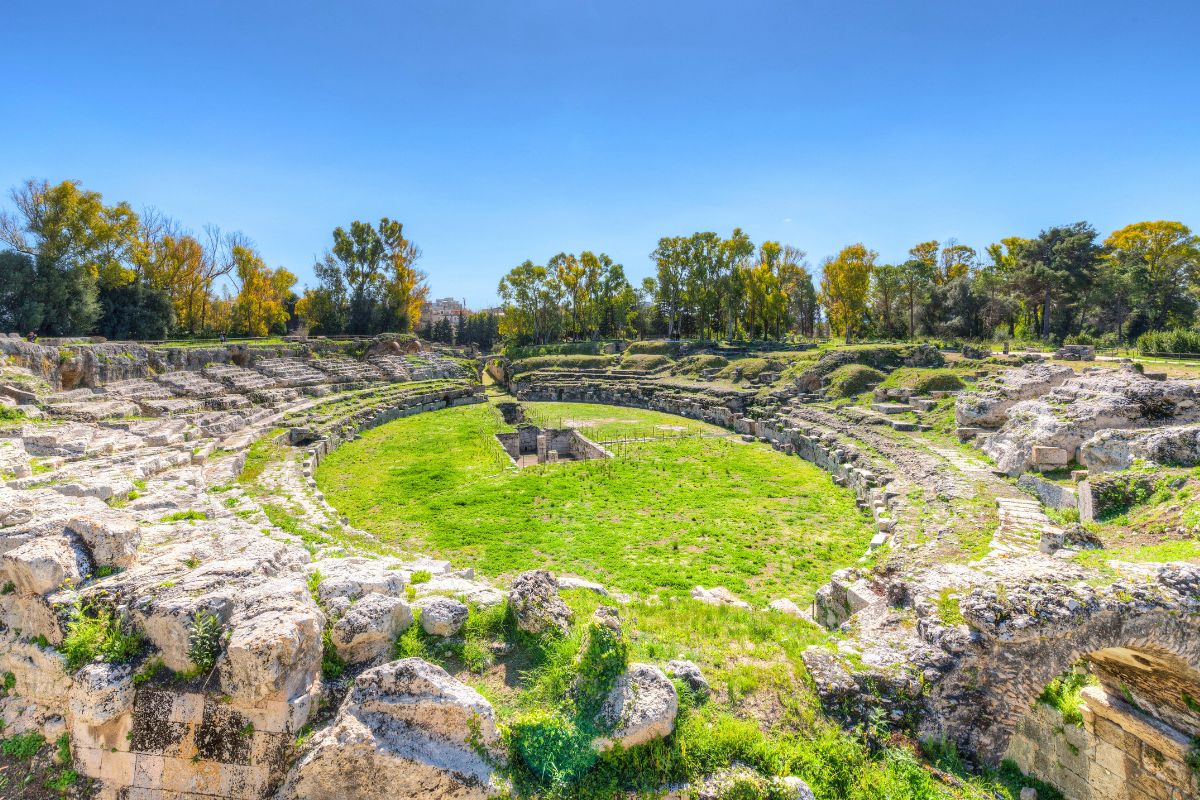 Even by the high archaeological standards of this area, the Roman Amphitheatre stands out! Housed within the spacious Neapolis Archaeological Park, this open-air venue was used for that most iconic of ancient sports: gladiator battles!
With an audience that ranged across political ranks and social classes, it served as one of the main cultural venues of the era. Best of all, you can still see it almost exactly as it was in those bygone days – minus the fights to the death, thank goodness!
Then go and explore the rest of the space's wonderful offerings, which each provide their own fantastic viewpoint into the past.
8 – Take a peek into the past plays at the Greek Theater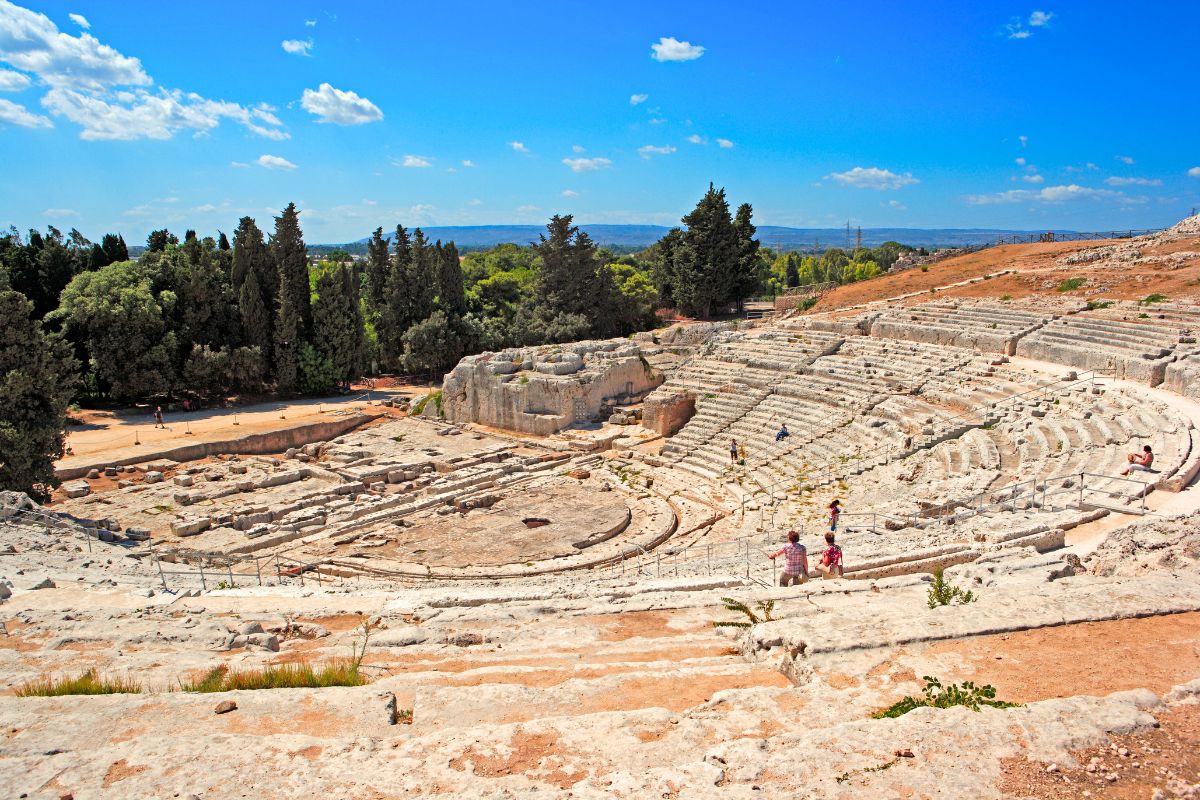 As it turns out, there's more than one great performance venue in Neapolis Archeological Park, and the Greek Theater was certainly impressive in its own right – in fact, it was one of the biggest performance spaces of its era!
And if you're even remotely a fan of live theater, it's certainly a must-see; some of the earliest and most renowned plays of Ancient Greece were performed right on this very stage!
Among its many milestones, this was the stage that hosted several pieces by the famed Epicharmos, one of the first comedy writers on record. To this day, you can still get a feel for those artistic days of old, courtesy of the reenacted performances that utilize those same narratives and styles.
Watch the same shows that entranced audiences thousands of years ago – it's an especially powerful form of time travel!
9 – Ponder the complex history of Latomie del Paradiso (Paradise Quarry)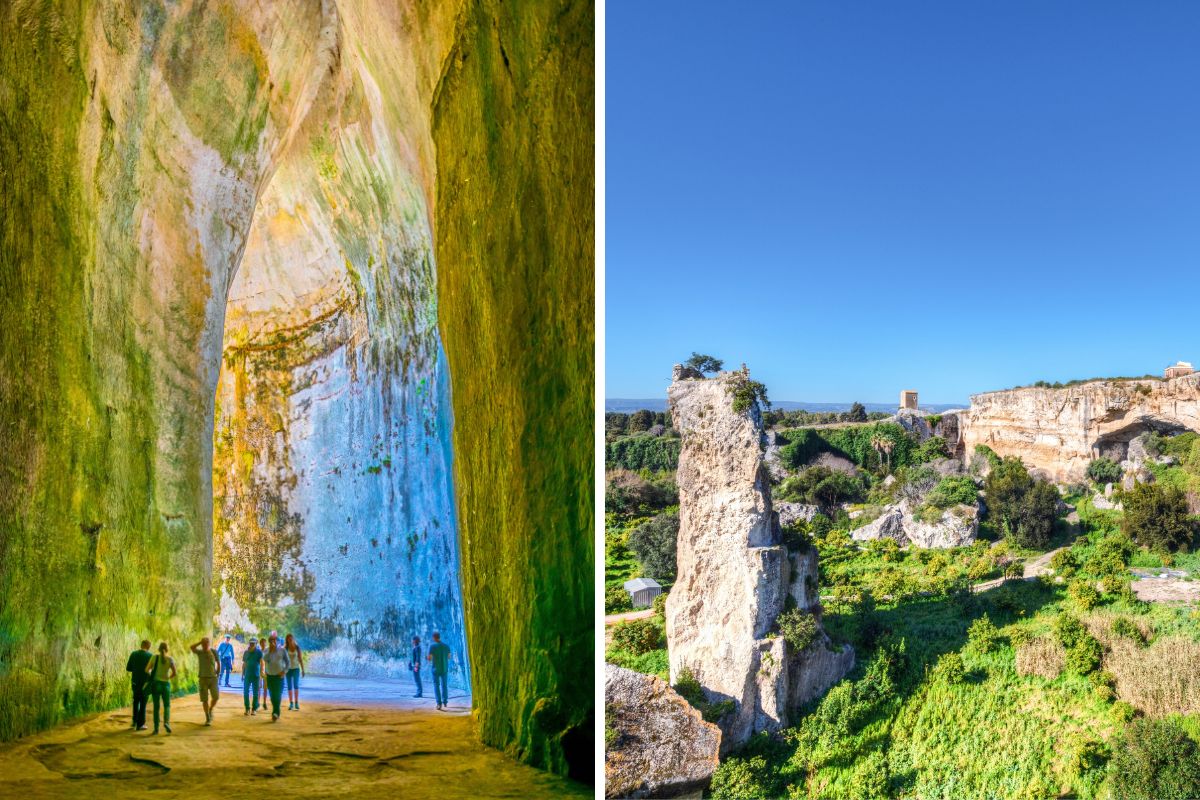 Last, but certainly not least, there's the compelling cave at the beginning of Neapolis Archeological Park, which boasts a unique blend of industry and mythology. On the historic side, this was the area's main prison during the 5th century BC, with thousands of inmates held in its perilous caverns over the years.
Not only was this former mining quarry a perfect place to trap prisoners, but it also had the added bonus of amplifying noises and conversations, meaning that guards could easily keep tabs on their charges.
And this unusual setup quickly cemented the cave's status in local lore; the famed painter Caravaggio nicknamed the place "Ear of Dionysius" based on the rumor that Dionysius, the longtime dictator of the area, could hear any insults lobbied at him from the rockbound inmates, and would punish them accordingly.
As you explore the caves, you'll see altars, strands of ferns, and fascinating chambers all in one go – and you can even hear your own voice echoing off its walls!
10 – Take in the scenery (and the story) of Arethusa Spring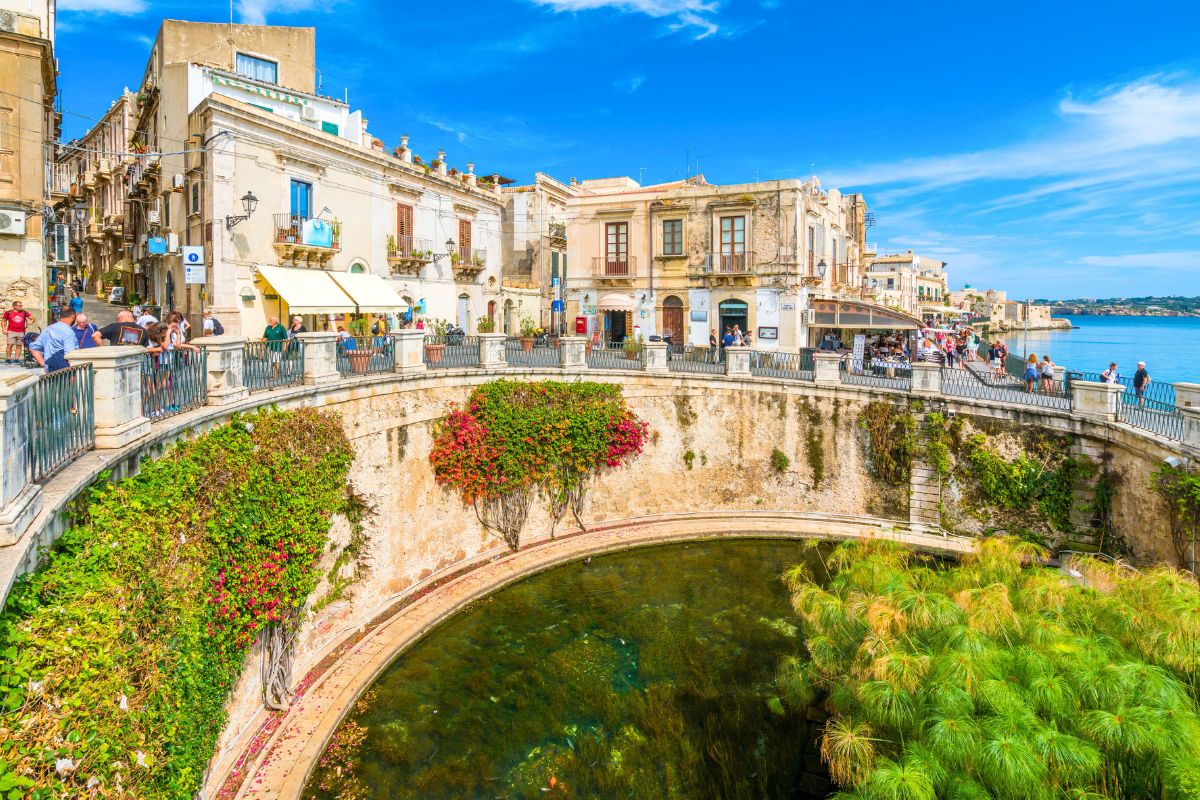 Its shimmering waters and beautiful greenery make it an instant draw, but Arethusa Spring also comes with its very own fascinating story! It's named for the mythological maiden Arethusa, who sought refuge in Ortigia after drawing the amorous attention of the river god Alpheus.
When she arrived, she was transformed into a natural spring by the goddess Diana to hide from him; and according to legend, that very same body of water is the one that you can still see today.
The beauty of the space itself only adds to the appeal, with tranquil waters that steadily flow out to connect to the sea. Settle in amongst the papyrus reeds and watch the ducks floating by, you'll quickly see why the spring and its legend have featured in centuries of poetry!
11 – Discover the many facets of the Church of Santa Lucia al Sepolcro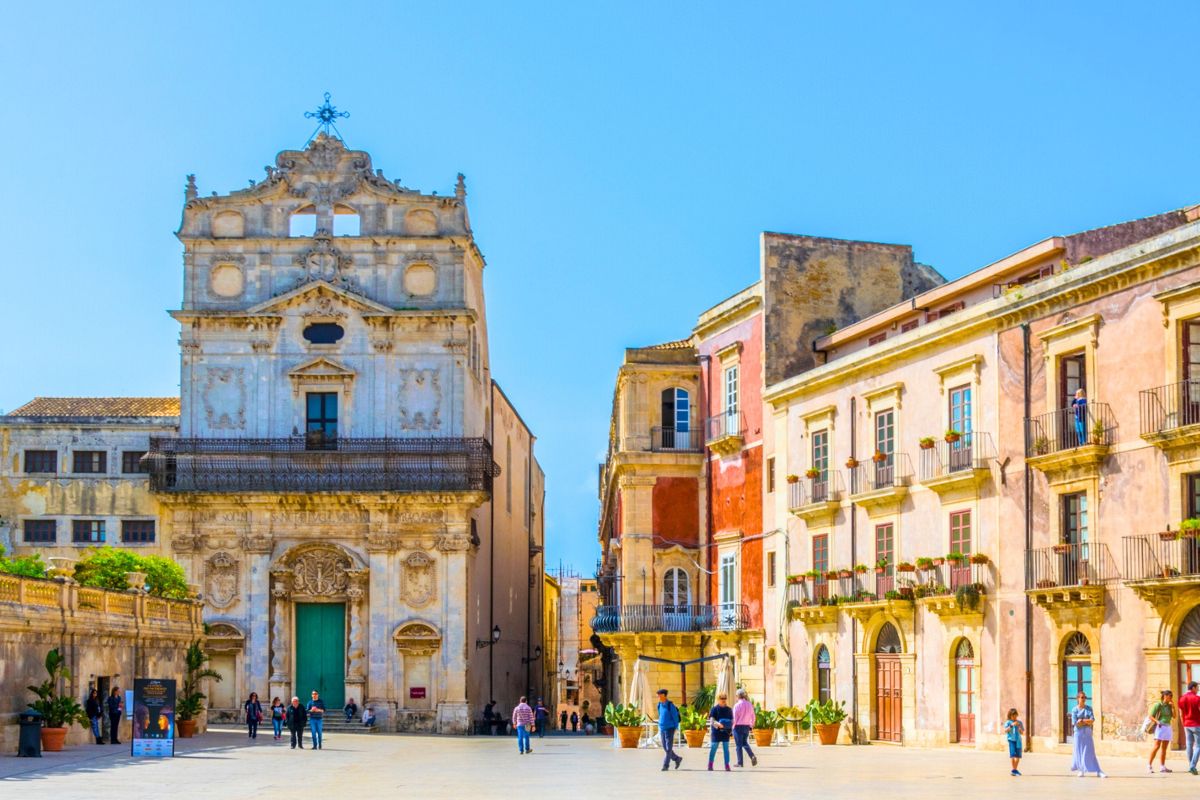 Friars, art, and catacombs… there's no end to the wonders in the Church of Santa Lucia al Sepolcro!
It was named for Saint Lucia, who sacrificed herself all the way back in the year 304; and the building reflects both her legacy and the many religious trends that followed.
Built around the rumored tomb of the saint, this Norman-style stunner was turned over to the local Franciscan order in the 1600s, and they continued to maintain it for quite some time.
You could easily spend an entire day just exploring the different facets of this amazing complex, from the network of underground burial sites to the gorgeous interiors of the church itself.
And be sure to keep an eye out for the statue of Lucia herself, which supposedly produced humanlike sweat for several days in the 1700s.
12 – Enjoy some sailing boat tours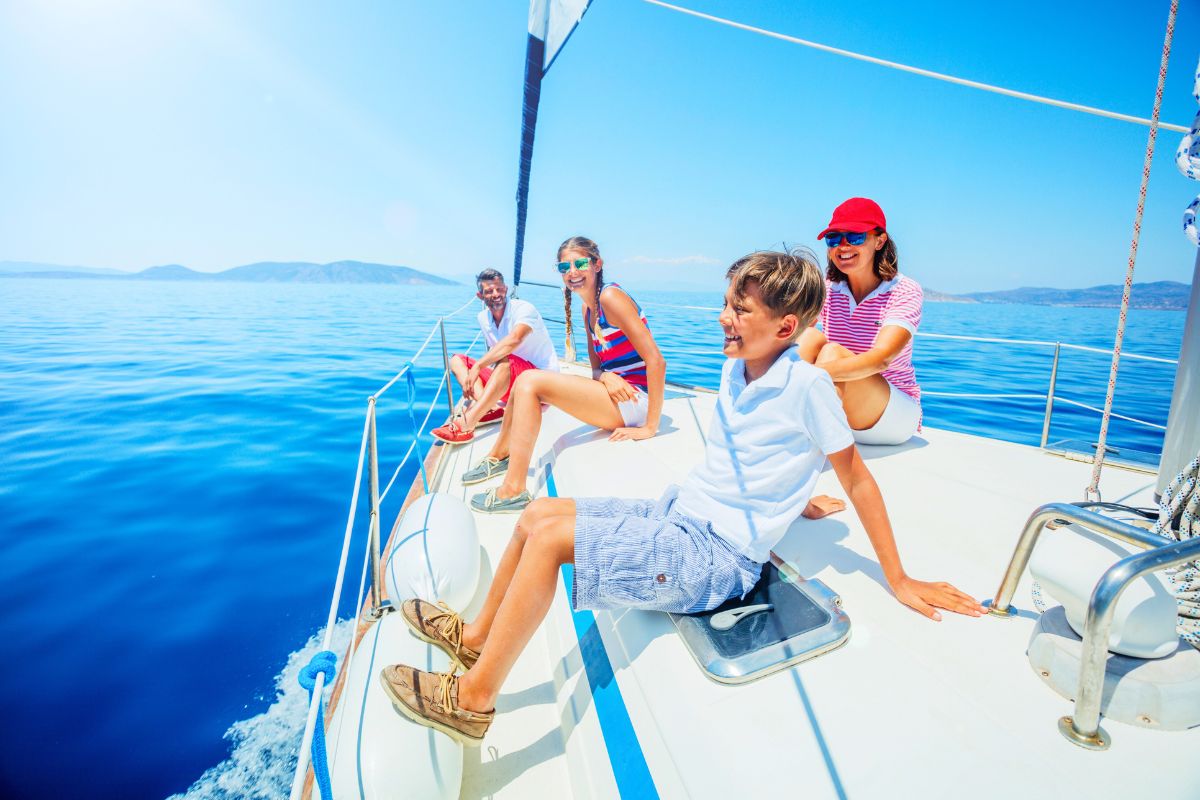 Want to indulge in a more leisurely excursion that hearkens back to the area's earliest seafaring days? Then set out to sea on a memorable sailing boat tour!
These vessels use the simple power of the wind to take you on a magnificent journey around the island, stopping at marine reserves, snorkeling spots, and more.
Nibble on authentic treats as your skipper regales you with stories of this gorgeous realm, from its nature reserves and historic ports to the many beautiful buildings lining the shore.
You may even learn a bit about sailing along the way!
13 – Check out some older religious tributes in the Valley of the Temples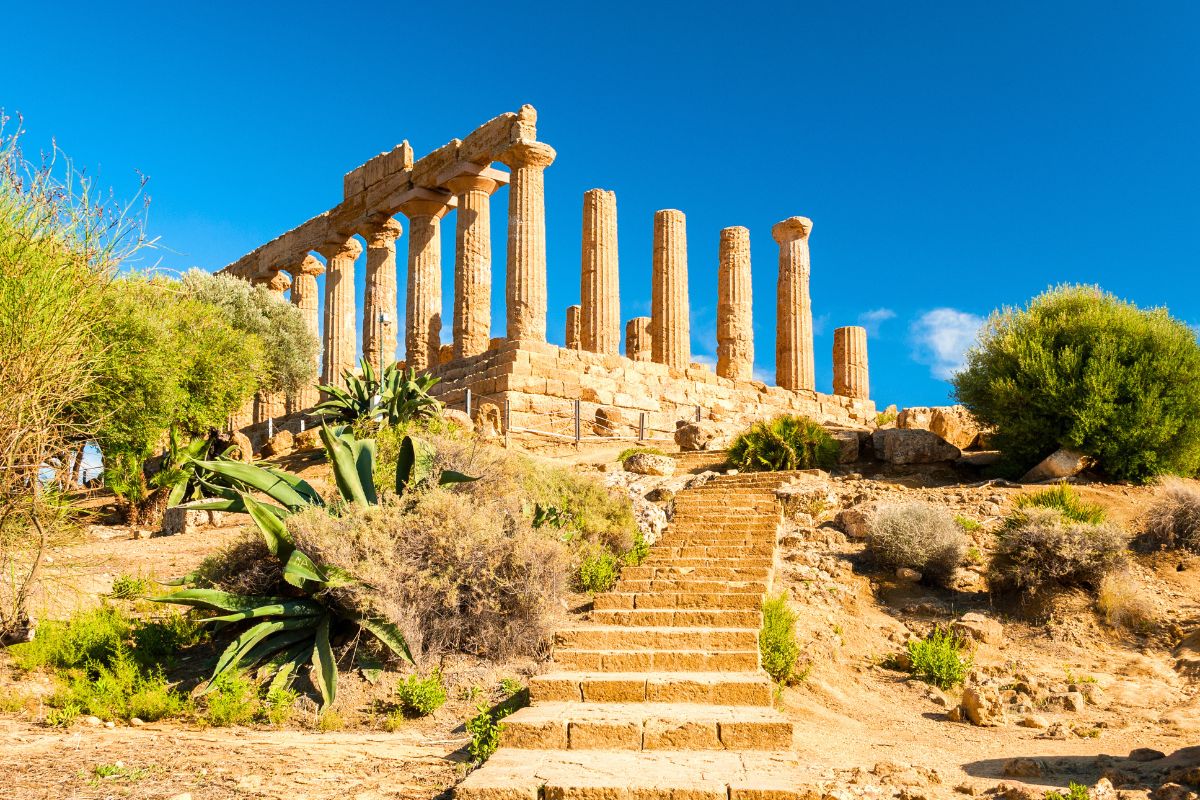 For a jaw-dropping, mind-melting day trip, venture a little ways from town to the spectacular Valley of the Temples!
As the name suggests, this massive park is home to one of the area's largest collections of ancient temples, each demonstrating a different facet of the ancient worship rituals.
Explore the magnificent structures devoted to some of the most beloved ancient deities, from the mighty hero Hercules to Jupiter/Zeus, king of the gods.
With eight buildings in all – not to mention decorative statues and a necropolis -, it's one of the best spots on the island to explore this facet of antiquity.
14 – Get inspired at the Archimede & Leonardo da Vinci Museum
How's this for a great combo deal: learn about two geniuses for the price of one!
The Archimede & Leonardo da Vinci Museum is a must for lifelong learners, with wonderful exhibits that draw connections between two of history's greatest minds. And believe it or not, one of them was actually a local boy!
Archimedes, the brilliant inventor and scientist, was born and raised right here in Syracuse; and while his discoveries and creations have lived long after his death, this museum was designed to help ensure that his legacy would not be forgotten in the place where he was raised.
Thousands of years later, another singular mind was inspired by this great Greek; da Vinci's many creations – especially the scientific ones – were driven by his admiration for the man of many talents.
Browse through intriguing exhibits that highlight the connections between these two men and their many ideas; there are even some interactive areas where younger visitors can indulge their own curious minds.
It's a great showcase for the connections between innovations and ideas across the ages!
15 – Hike along Mount Etna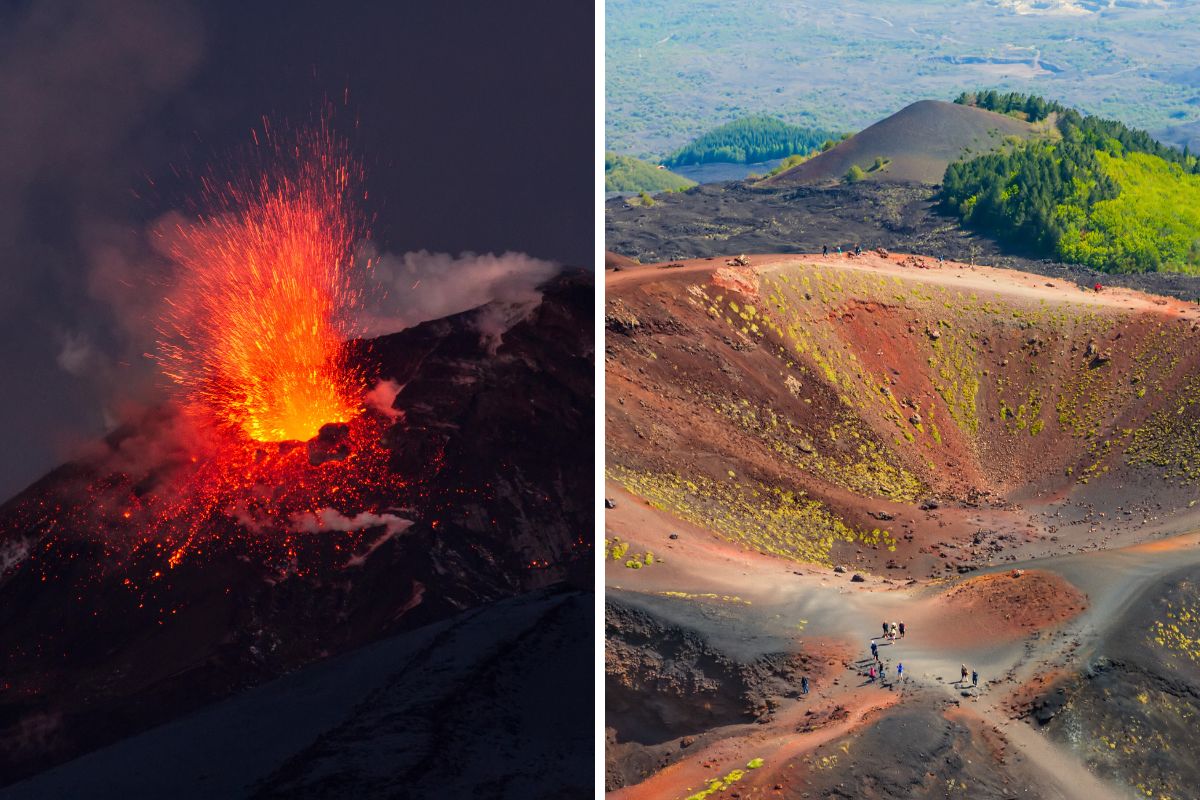 Mount Etna's towering profile is hard to miss when you're in Syracuse… and trust us, you won't want to!
As Europe's tallest active volcano, its slopes are filled with incredible ecosystems like few others on Earth – and there's no better way to explore than with some hiking tours!
Each step on the trail brings you in contact with another exciting aspect of this beautiful mountain: its spacious craters, its fascinating caves, and the unique plants that grow in the lush soil.
You'll even get to hear about the many eruptions that have taken place here in recent years – but rest assured, they're carefully tracked, so there won't be any surprises on your trek!
And of course, the views all along the way are phenomenal, from the panoramic scenery to the small-scale beauties alongside the trails.
16 – Learn the intriguing tale of The Basilica of the Madonna delle Lacrime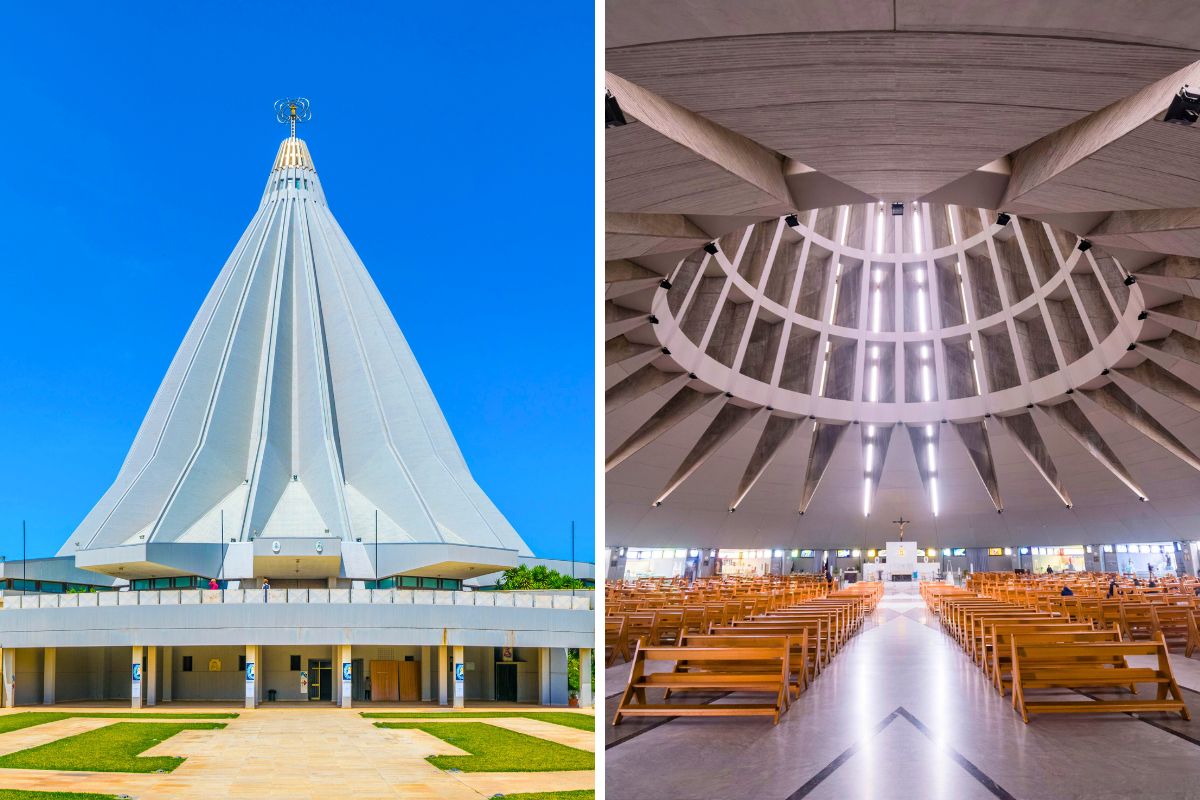 When a church is inaugurated by the Pope himself, you know it must be a classy place!
Devoted to Mary, the mother of Jesus, The Basilica of the Madonna delle Lacrime opened in 1994, and it has a pretty amazing story alongside it.
During the construction process, the workers actually unearthed an ancient crypt, which was incorporated into the architecture.
And while the outside of the building has drawn some controversy – critics have compared it to an upside-down ice cream cone  -, the inside is a sight to behold, with its vibrant art pieces and gorgeous collection of chapels.
And of course, there's the Madonna statue for whom the basilica is named; according to legend, it was seen mysteriously weeping in 1953, and it has drawn pilgrims ever since.
17 – Roll through the best spots on a segway tour
From public squares to lovely side streets, there's no end to the fun you'll encounter on a segway tour! These machines might look like some strange invention from the future, but they're very real and very easy to operate!
Using the simple powers of balance and shifting body weight, you can navigate this delightful machine past massive monuments, and follow the paths once walked by some of civilization's greatest artists and thinkers.
It's the coolest way to explore this amazing city!
18 – Pop over to Modica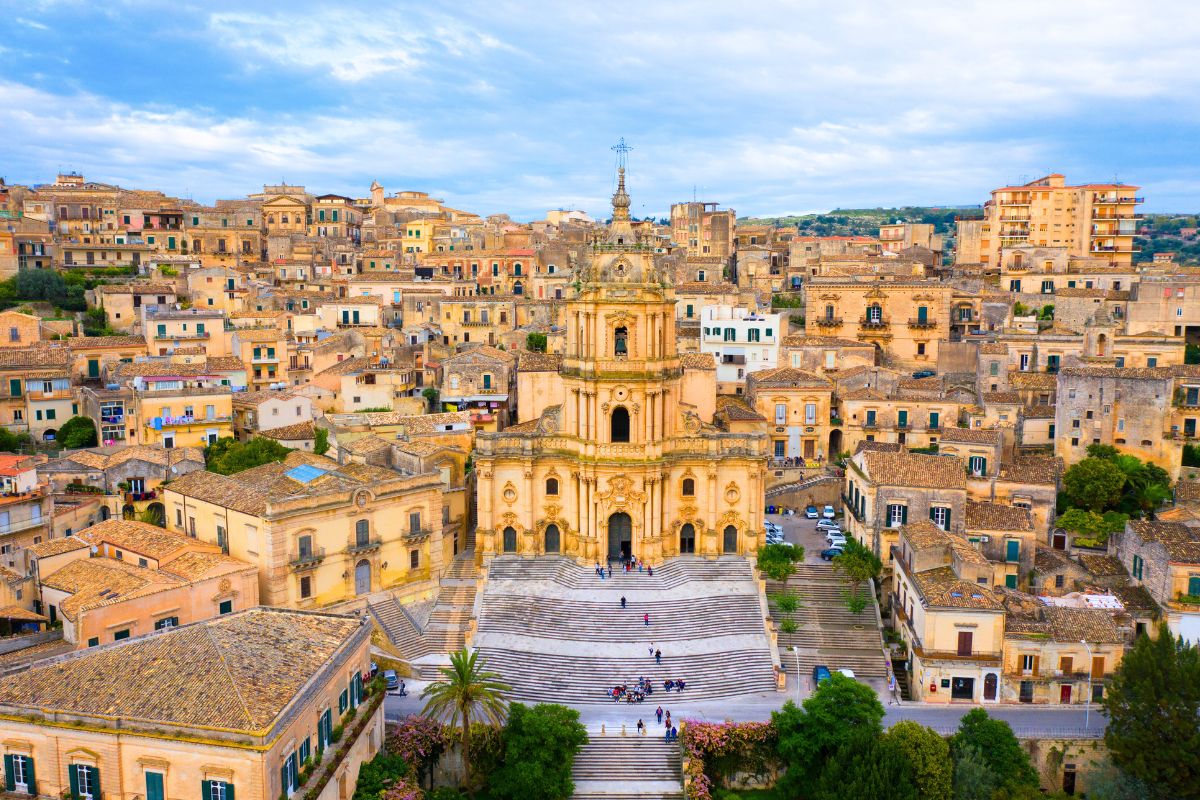 Another great day trip with charm to spare, Modica is one of those towns that embrace elegance at every turn. Its many Baroque buildings and traditional village feel (not to mention some amazing food) combine to create an utterly charming scene.
Admire the gorgeous facades of the churches of San Giorgio and San Pietro, then head up to the Pizzo viewpoint for a more panoramic view.
Afterwards, you can swing by the neighboring towns of Ragusa & Noto, and get even more perspectives on the local history and culture.
With world-class architecture and unique attributes in every spot, this trio of UNESCO sites will show you the very best that the region has to offer!
19 – Take your sightseeing to the next level with a bike tour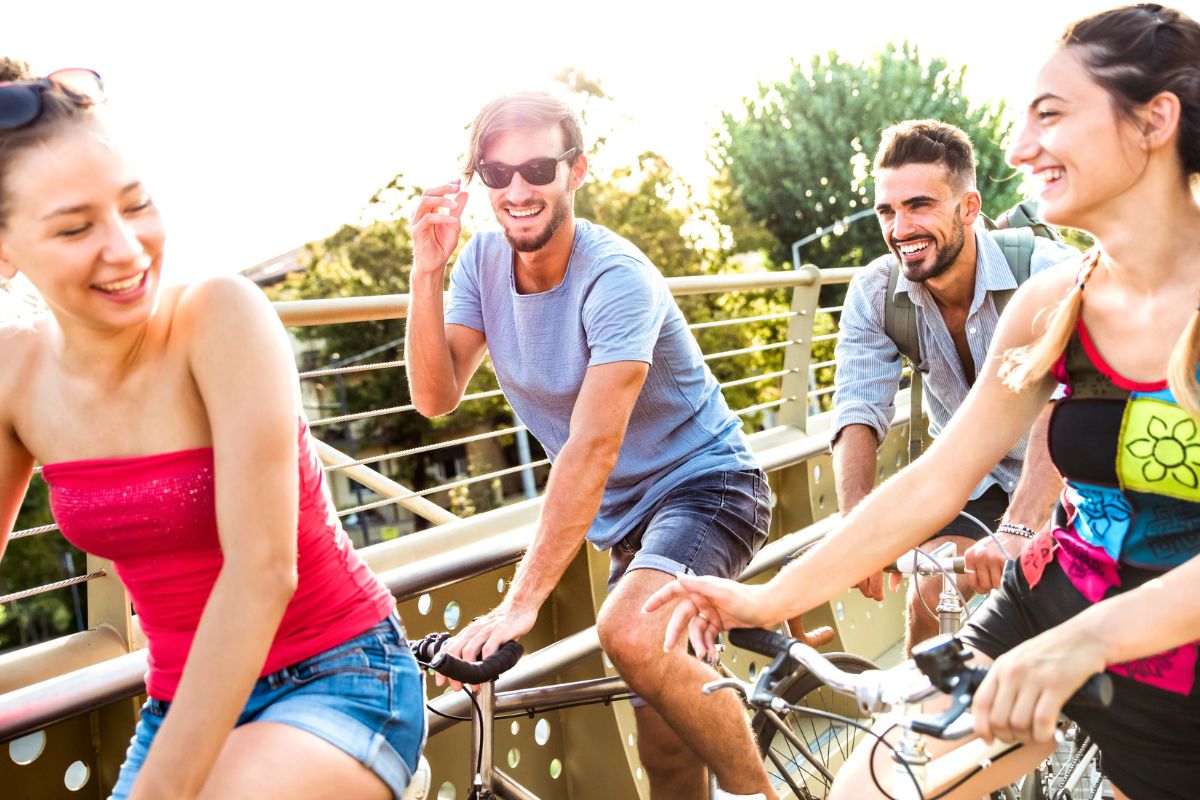 Helmets on, pedals turning… there's something truly special about bike tours! And the ones around here are especially exciting, taking you on a memorable journey through the town and country in equal measure.
Roll along the stunning coastal roads of Ortigia Island, or make your way along the cobbled streets past churches, fountains, and simple little homes.
Or take things to the next level with a trip to Neapolis, where ancient amphitheaters, cool sculptures, and striking rock formations will show you the very best that this region has to offer.
It's a true two-wheeled adventure!
20 – Spend some time in antiquity at the Paolo Orsi Archaeological Museum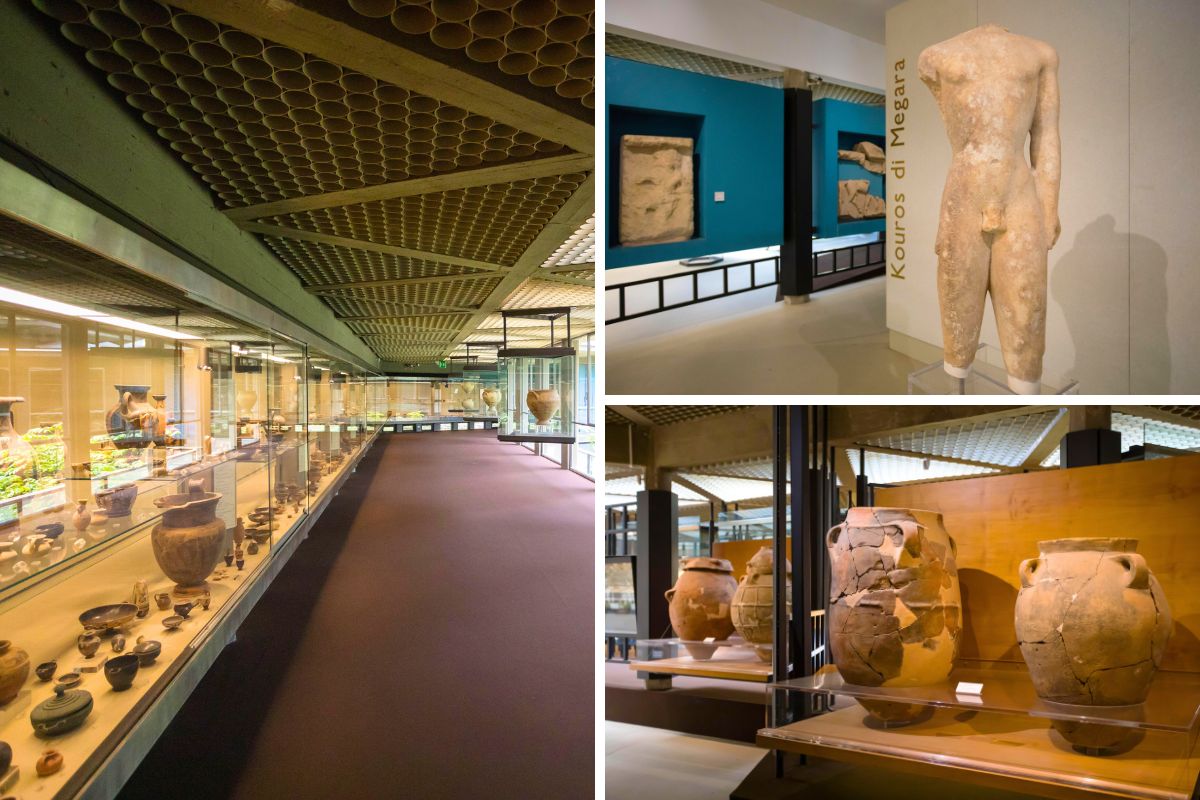 Another one of the amazing sites in town, the Paolo Orsi Archaeological Museum holds a whole range of amazing artifacts – and it's practically an artifact itself!
Since the 1700s, the institution has been one of the best things to do in Syracuse for history fans; and when you walk through its exhibits, you can learn not just about the civilizations that came long before, but the ones that sought to preserve them.
Start in the prehistoric era, when the earliest settlements came to life along these shores; then move forward through the Greeks, the Romans, and the many other nobles and average citizens that have populated the area.
From ancient art to fossilized remains, you'll get a perspective that's both political and personal – talk about diving into the past!
21 – Take a breather as you visit some natural reserves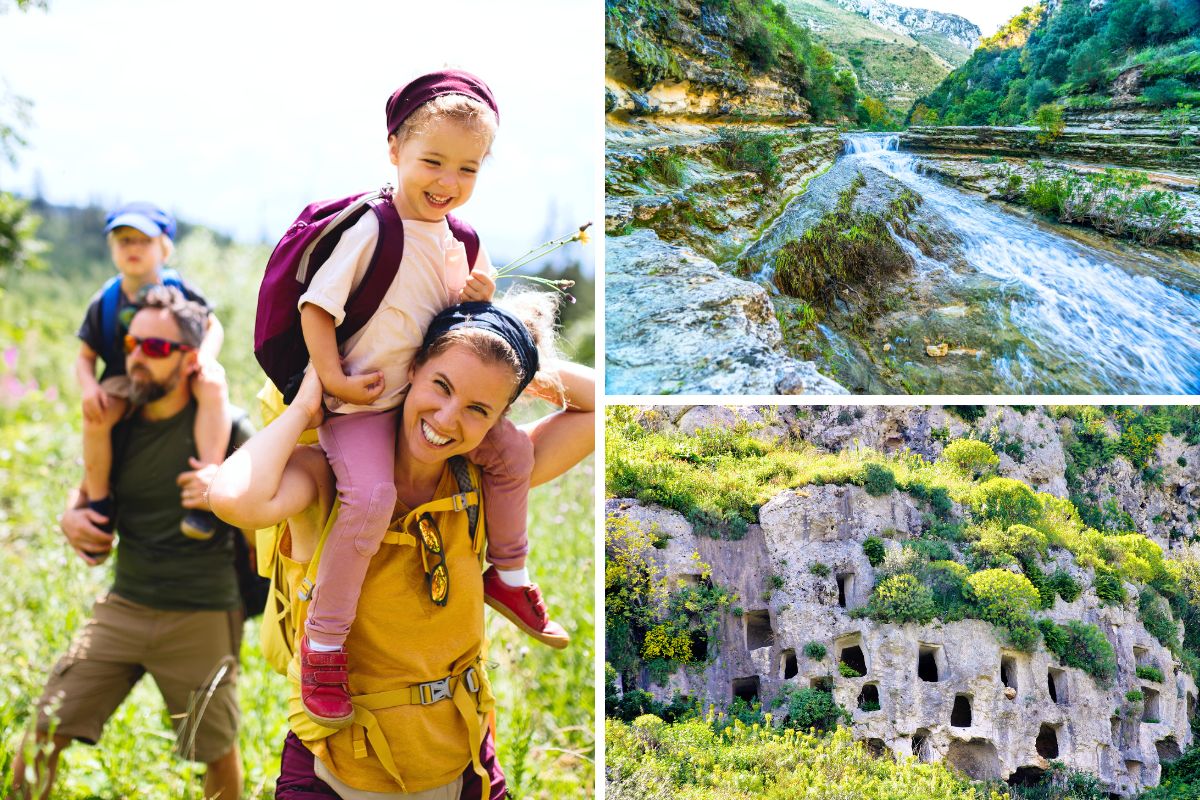 It's not just about the human societies here! For such a relatively small island, Sicily has an amazing variety of environments to explore; and many of the most beautiful are right near Syracuse!
Head to Pantalica to hike through gorgeous meadows and up ridges, peeking into caves that still bear traces of their Byzantine-era residents.
Or check out the hills of Cavagrande, where you can gaze at some stunning waterfalls before hopping into a refreshing swimming hole or two.
And don't miss the gorgeous Vendicari, where you can stroll between swooping sand dunes and the open sea, keeping an eye out for colorful birds and houses from the days of Ancient Rome… and even pay a visit to a tuna museum!
These are the perfect places to slow down a bit and take stock of the area's natural wonders!
22 – Enjoy a bit of skydiving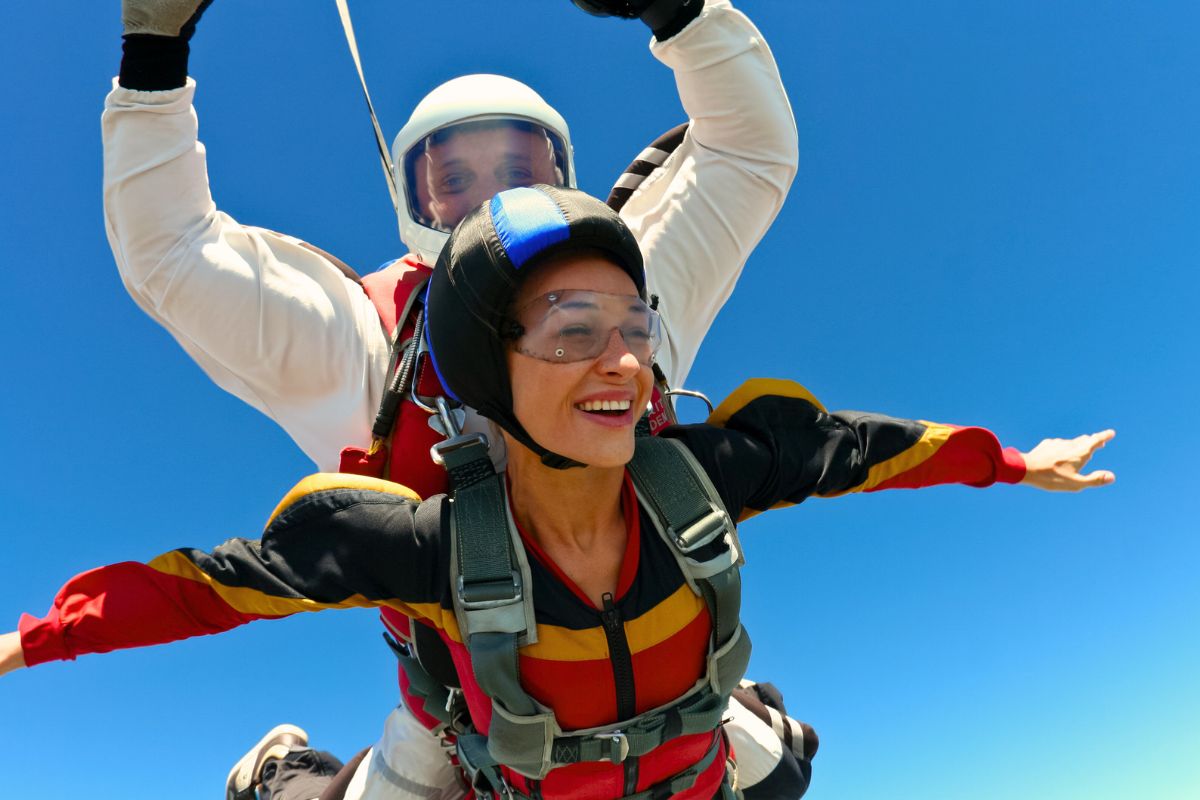 Alright, time for a very different sort of outdoor activity!
The skydiving in Syracuse is top-notch, no matter your level of experience; after all, how often do you get to enjoy a sweeping view of water and mountains, temples, and towns, all in one go?
And if you're worried about heights, never fear; your instructor will be strapped to you the entire time, meaning that you can focus on the amazing views and the equally thrilling sensation of hovering over the world.
This is one activity where "taking the leap" is literal!
23 – See behind the inventions at the Tecnoparco Archimede Museum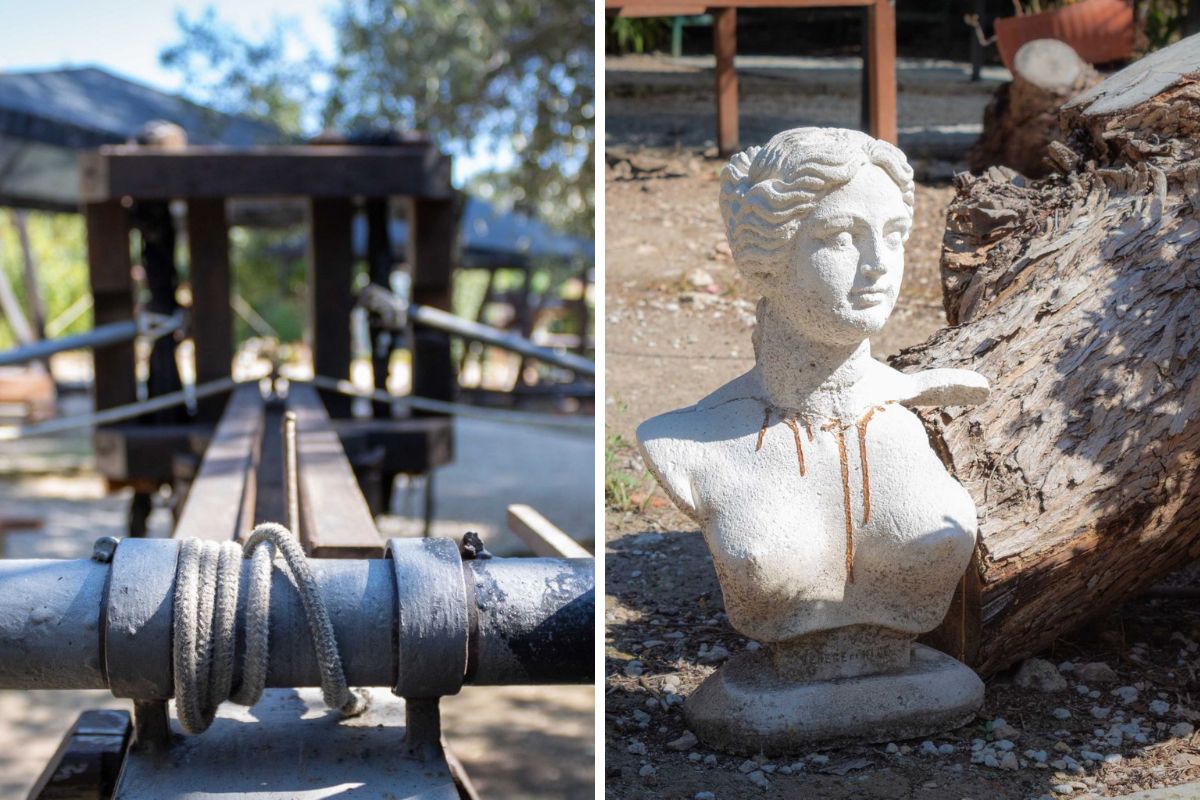 Want to learn even more about the city's resident polymath? Then head over to the Tecnoparco Archimede Museum, and see some of the man's coolest creations come to life!
Stroll around and admire life-sized replicas of Archimedes' many machines, from simple sprockets and pulleys to complex mechanisms used in warfare.
You can even see some quirkier devices, like burning mirrors and water clocks!
And of course, you'll get to learn even more about the life and times of this remarkable inventor, and how his many different works contributed to the growth of society all the way up to the present day.
It's a great interactive history and science lesson and a fitting tribute to a spectacular mind.
24 – Explore the many hidden sides of Latomia dei Cappuccini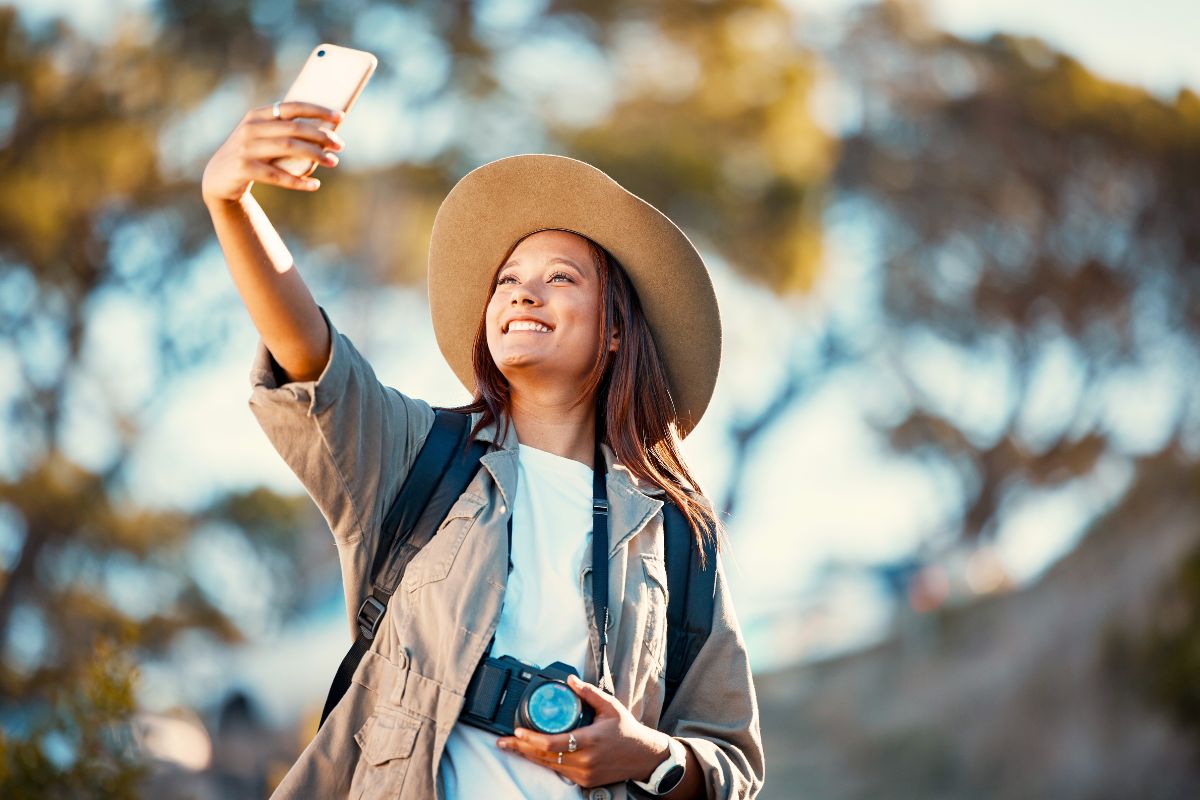 Nature and culture combine to create a wondrous environment in the form of Latomia dei Cappuccini, where all the different stories come together in one.
Originally, the area had a more straightforward purpose as a stone quarry, providing plenty of building material for the surrounding area; in a sense, Syracuse as we know it came from these rocks!
In later years, it served as another holding cell for various prisoners of war, with its tricky terrain and dense foliage making it an unusual but perfect prison.
And the identities just kept shifting over the years, from a cemetery to a religious site and everything in between. Of course, this makes it the ideal place for some exploring, with its dense groves of trees and many little caves offering plenty to discover.
You might even catch a glimpse of some former funeral sites! As you explore the different angles of each spot, you'll get to see stone and story intertwine like a few other places.
25 – Meet some new aquatic friends while snorkeling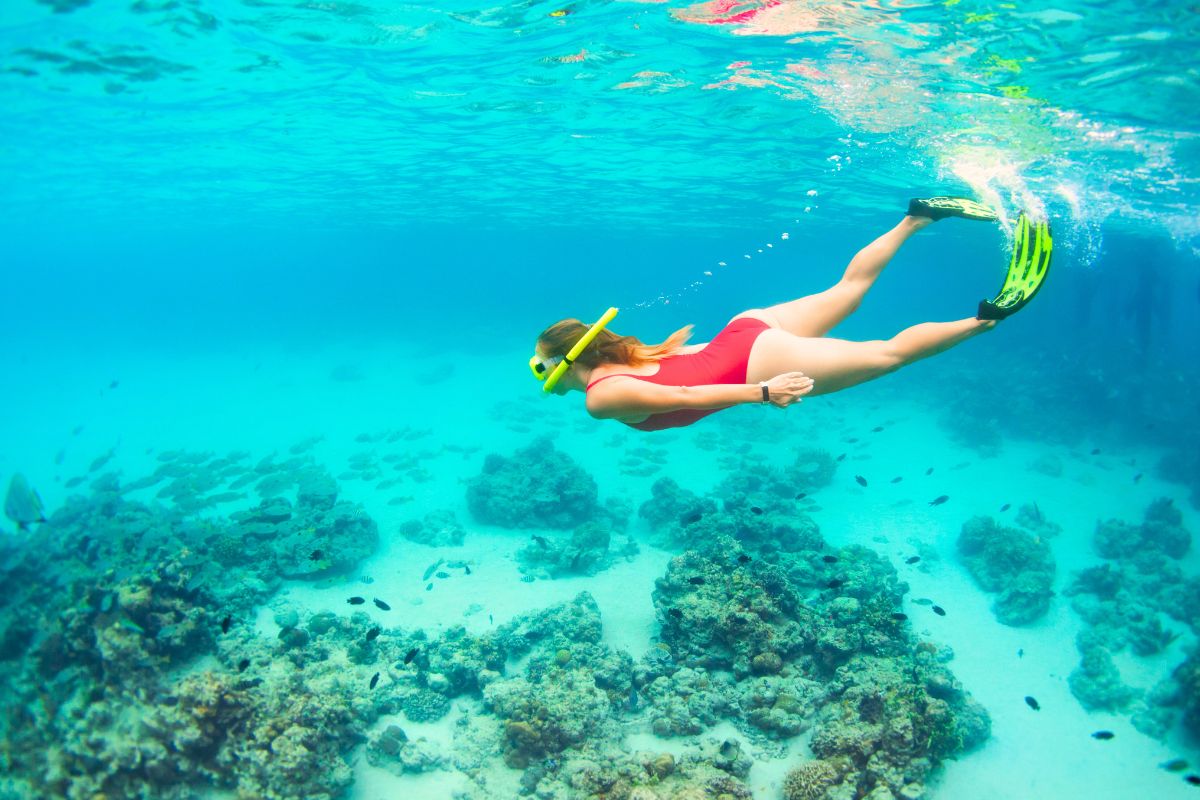 Out of the caves and back to the water! When you're ready to see what the incredible world beneath the surface has to offer, grab your goggles and indulge in the region's amazing snorkeling!
It's little wonder that this is one of the most beloved things to do in Syracuse; after all, every glimpse below the surface looks like one of the world's coolest aquariums!
Enjoy the near-perfect visibility of the waters around you, and keep an eye out for coral, octopus, and all manner of amazing fish. It's a sight like few others – and all it takes is a swimsuit to access it!
26 – Venture out to Euryalus fortress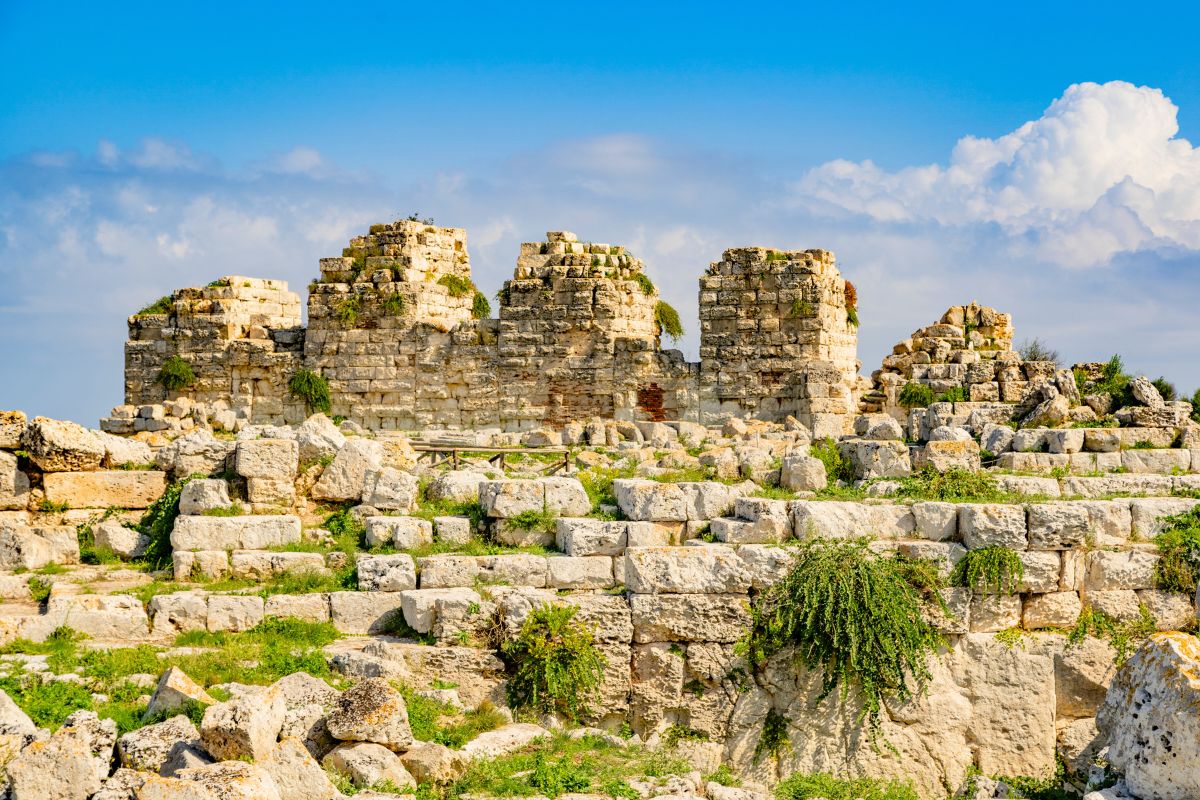 Perched atop the summit of Epipolae Mountain, this fortified structure has everything you'd look for in a castle – with views to match!
Of course, it wasn't initially built for its panoramic vistas; like so many similar buildings in the region, it was designed to help protect the town below, with the lofty vantage point as a significant advantage.
But part of what makes the place so fascinating is its continued evolution through various regimes.
Whether it was being modified to deal with various invaders or used to store priceless artifacts during the World War II raids, it has often played a protective role and is still compelling to visit.
27 – Get some sand time at the best beaches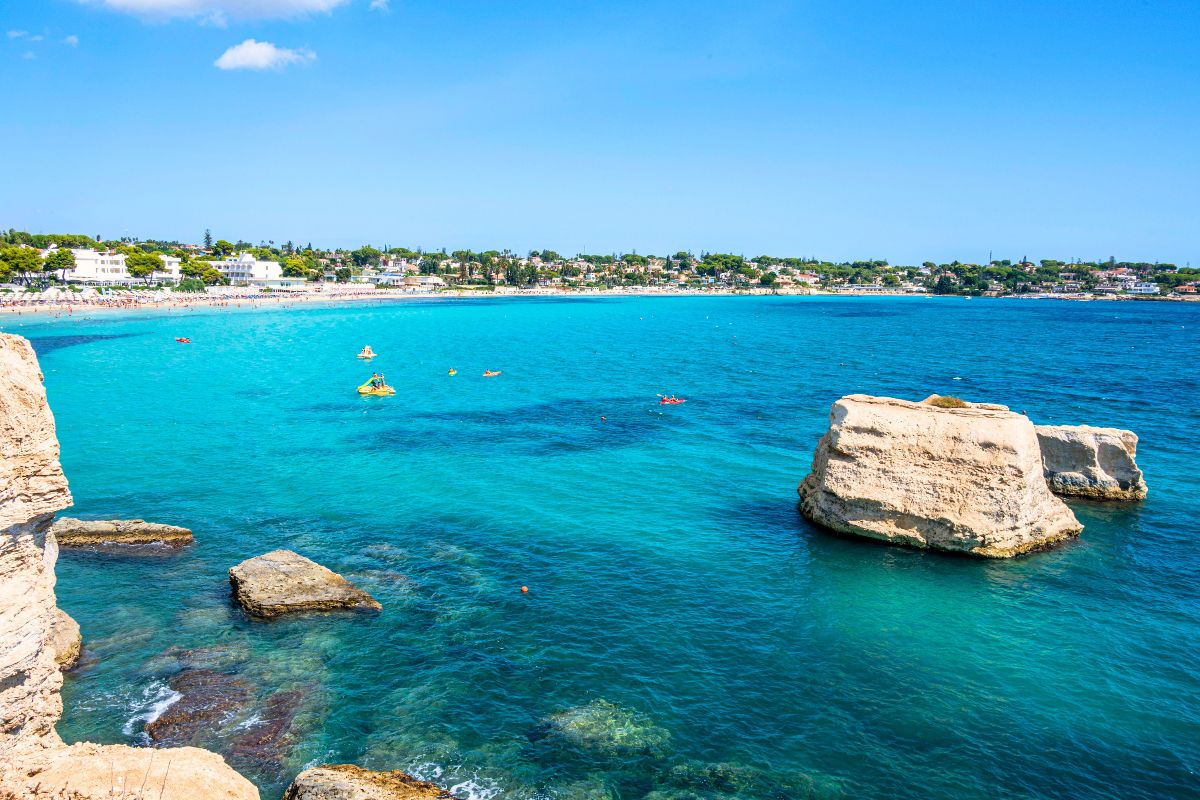 Of course, no trip to the coast would be complete without a bit of beach time, and Syracuse has plenty of great options to offer!
Enjoy the pristine sands and adjacent natural springs of Fontane Bianche, or strap on the fins again and do a bit of snorkeling along the Maddalena Peninsula.
Bring the kids to the picturesque shallows along Marina di Avola, or swim and sunbathe in the shadow of the mighty cliffs of the Beach of Brucoli.
And don't miss the Beach of Marzamemi, where you can alternate between time in nature and a bit of the party atmosphere further inland.
28 – Let your heart soar (and everything else) with helicopter and airplane tours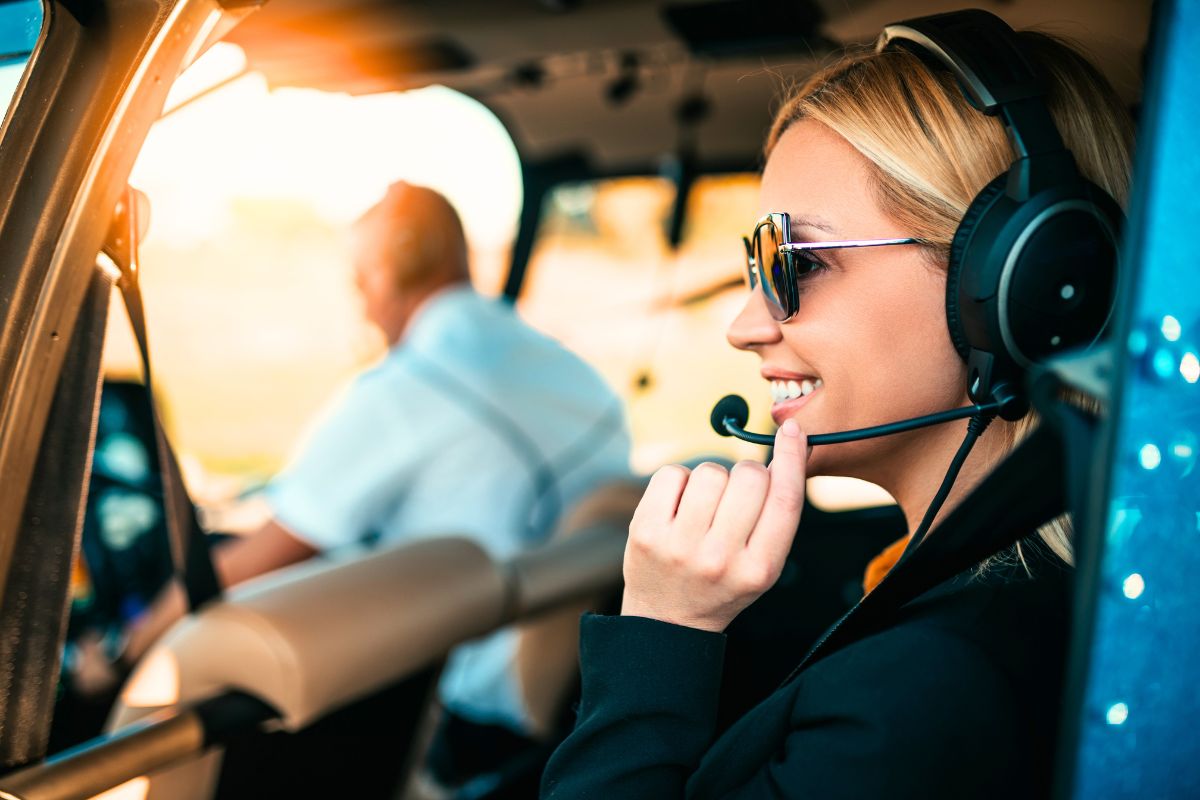 If you're looking for another way to get out and see the world from the sky, you're in luck… there are two great options!
Depending on what kind of aircraft you enjoy, there are some great chances to soak up the scenery at an enviable angle.
But both helicopter tours and airplane tours offer spectacular scenery, as you head up into the air and cruise over the sights below, laid out as perfectly as a map.
With a great vantage point that's somewhere between commercial airliners and skydiving, you can enjoy a high-altitude adventure with plenty of great information along the way – an irresistible combination!
29 – Take a daring 4 x4 trip up Mount Etna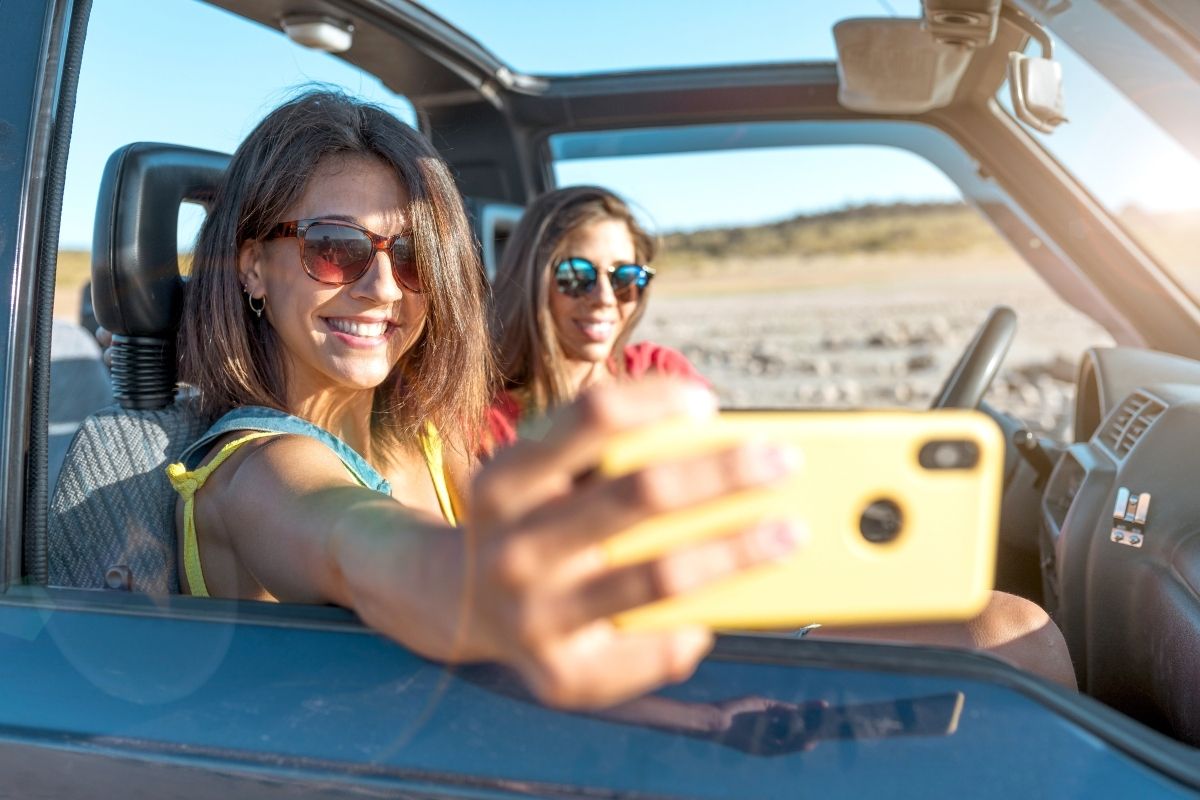 There are few better ways to enjoy the stark, sometimes daunting terrain of the volcano than with a 4×4 trip – after all, these vehicles were made for hard treks!
And your trusty motorized steed will take you all over the mountain and the surrounding landscape, showing off every bump in the road and magnificent overlook in detail.
30 – Taste your way around town on a food tour…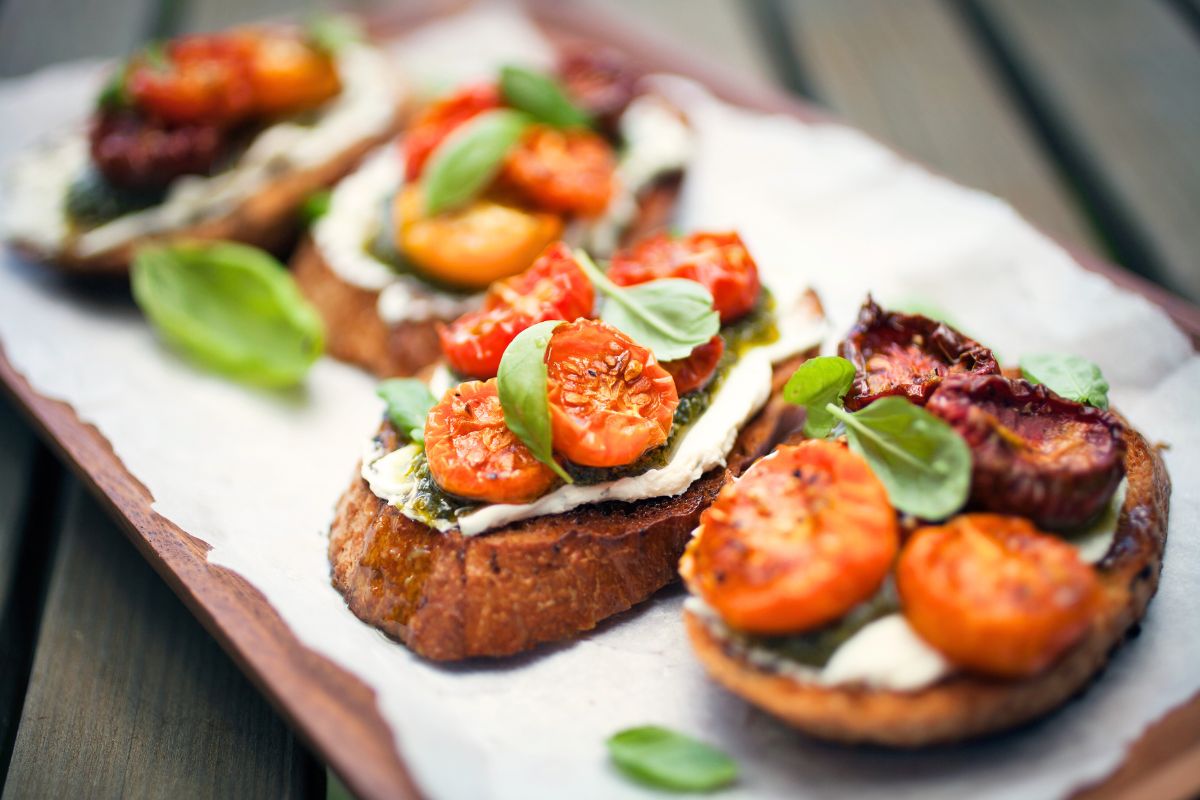 If you've never tried any of the food tours in Syracuse, you're in for a treat… literally!
Along with the sort of decadent meals you can expect all over Sicily, the city has a wide variety of street food, which is perfect for sampling as you wander the charming avenues.
You can also head out to a nearby farm to see firsthand how the delicious local produce gets turned into a marvelous meal.
And of course, you'll have plenty of opportunities to sample some super-fresh seafood – this is the coast, after all!
31 – … Or try it out yourself with a cooking class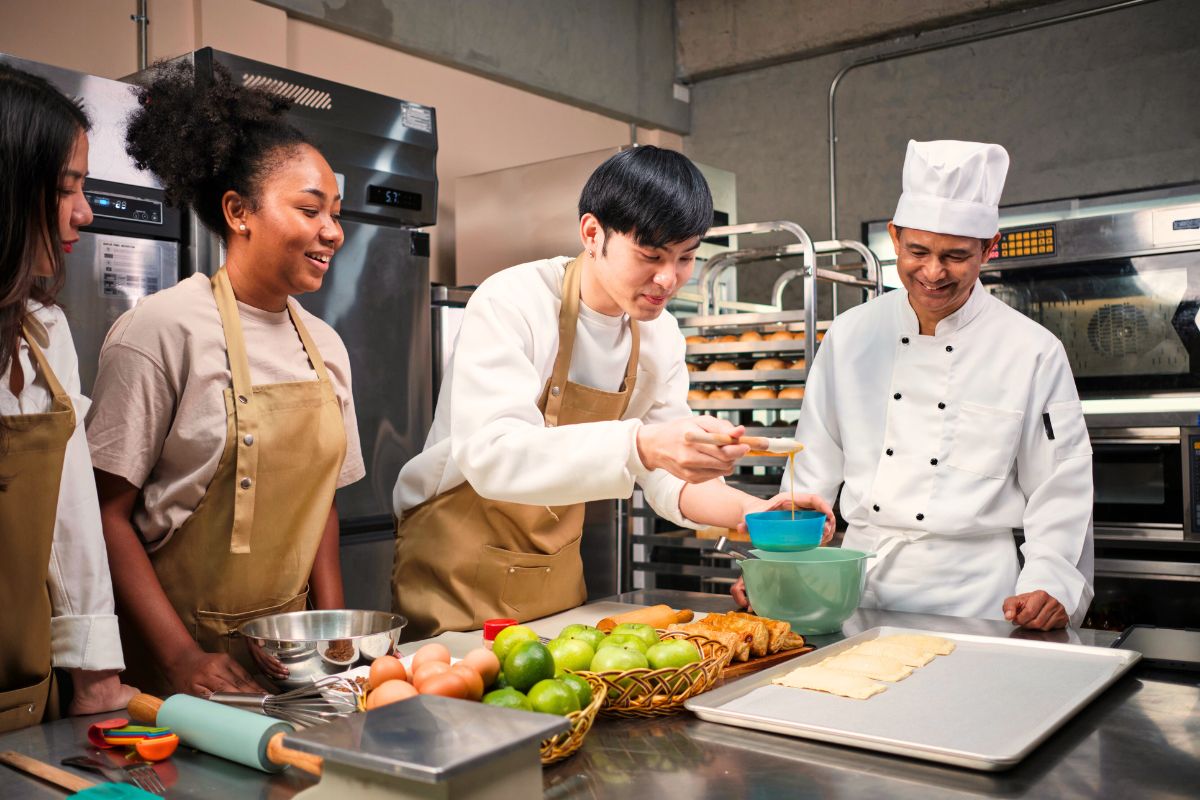 And when you're ready to make some of those great meals that you've been nibbling on, tie on an apron and try out some cooking classes!
Team up with local chefs and get a feel for all of the different dishes and their components, using ingredients fresh from the same markets that have been used by generations of cooks in the community.
You'll be able to see how all of these seemingly random elements come together to create incredible dishes beloved for centuries – and best of all, you'll have some great new recipes to bring home!
32 – Delve into the Catacombs of San Giovanni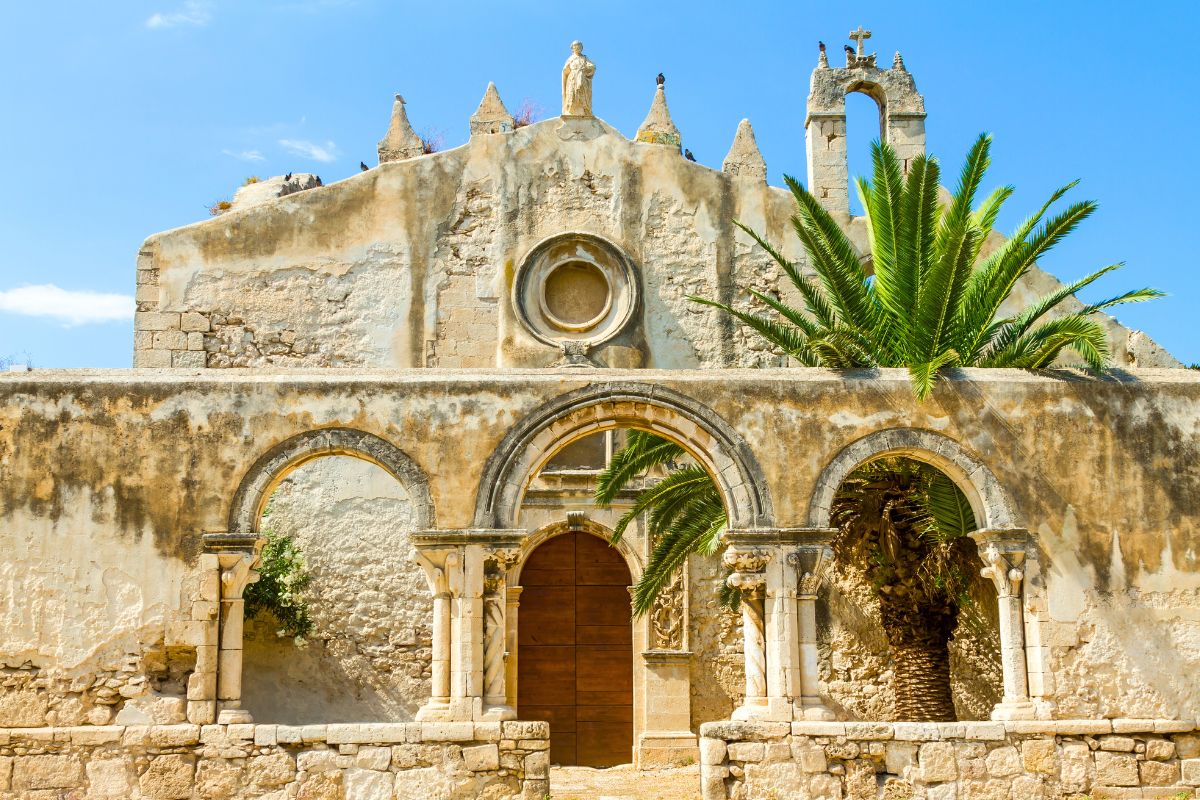 While you're happily enjoying all of the amazing things to do in Syracuse, you may not even realize one of the town's coolest sites lies directly below your feet!
The San Giovanni catacombs are an extensive underground network of tunnels and tombs, which tell an amazing subterranean tale of adventure and religion.
This complex was created by Christian immigrants, and it bears all of the signs of a flourishing community in progress, from frescoes to sarcophagi.
And while most of the decorative relics that once filled the space have been carried off by thieves, the tunnels themselves – not to mention the different ceremonial rooms sprinkled throughout – still welcome intrepid travelers.
As you move through these remarkable spaces, you'll discover incredible creative pieces right alongside the final resting places of prominent nobles and common folk alike.
It was an impressive project in its day, and all the more so now!
33 – Use a wine tour to see the region in style
What's a trip to Italy without a little bit of vino? The local wine tours have a way of making you feel relaxed right off the bat… and not just because of what's in the glass!
You'll get to learn all about how each unique brand is created, and how each vineyard provides its own spin on the drink.
And as a fantastic added bonus, you can also pair these trips with food tastings, visits to historic sites, or even a hike up Mount Etna!
34 – Enjoy a glamorous dinner with a personal chef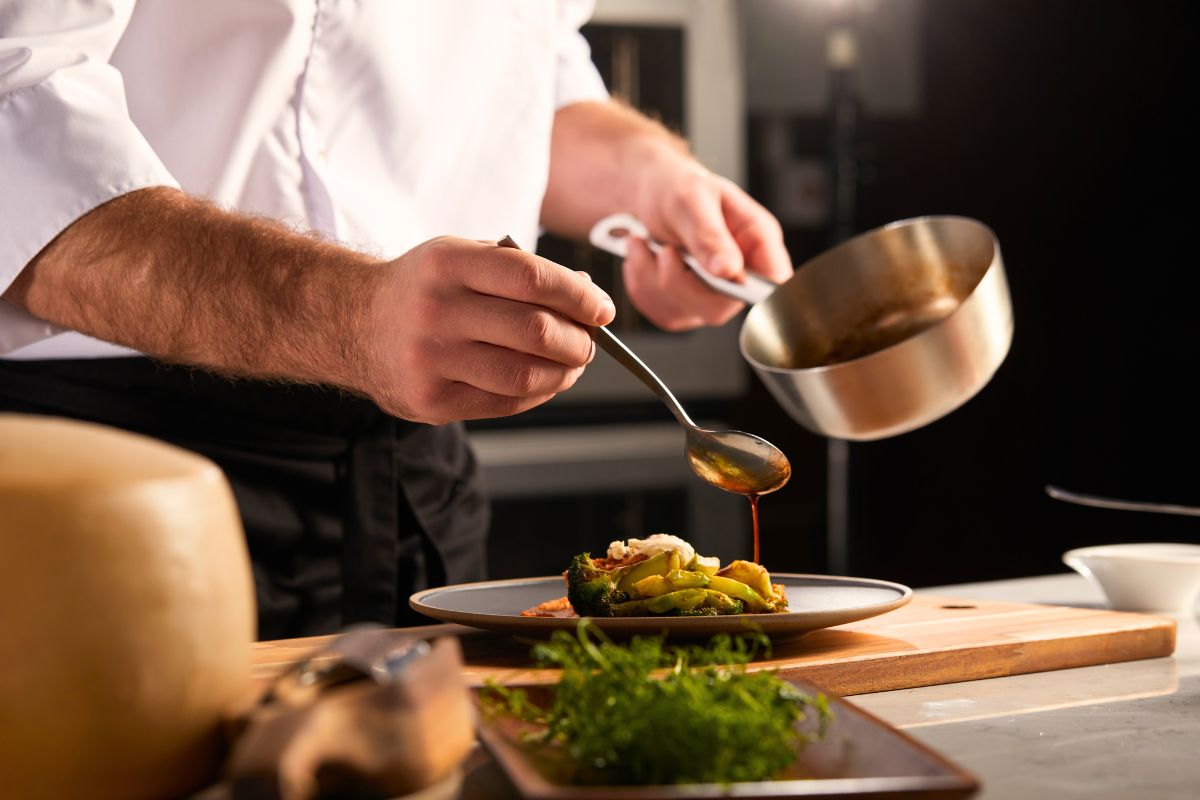 Ok, maybe you want to skip to the best part of a good meal: the eating! In that case, you can't go wrong with some of the amazing dinners in Syracuse… especially one prepared by your very own chef!
Yes, you really can get the millionaire treatment without the cost, as you relax with your travel buddy and dig into a fantastic traditional meal.
And while the food itself is great, it's the loving preparation by some of the best cooks in town that really take this experience over the top!
If you're looking for a romantic evening or a small group experience, this is the ideal meal to cherish!
35 – Order a couple of courses at the best restaurants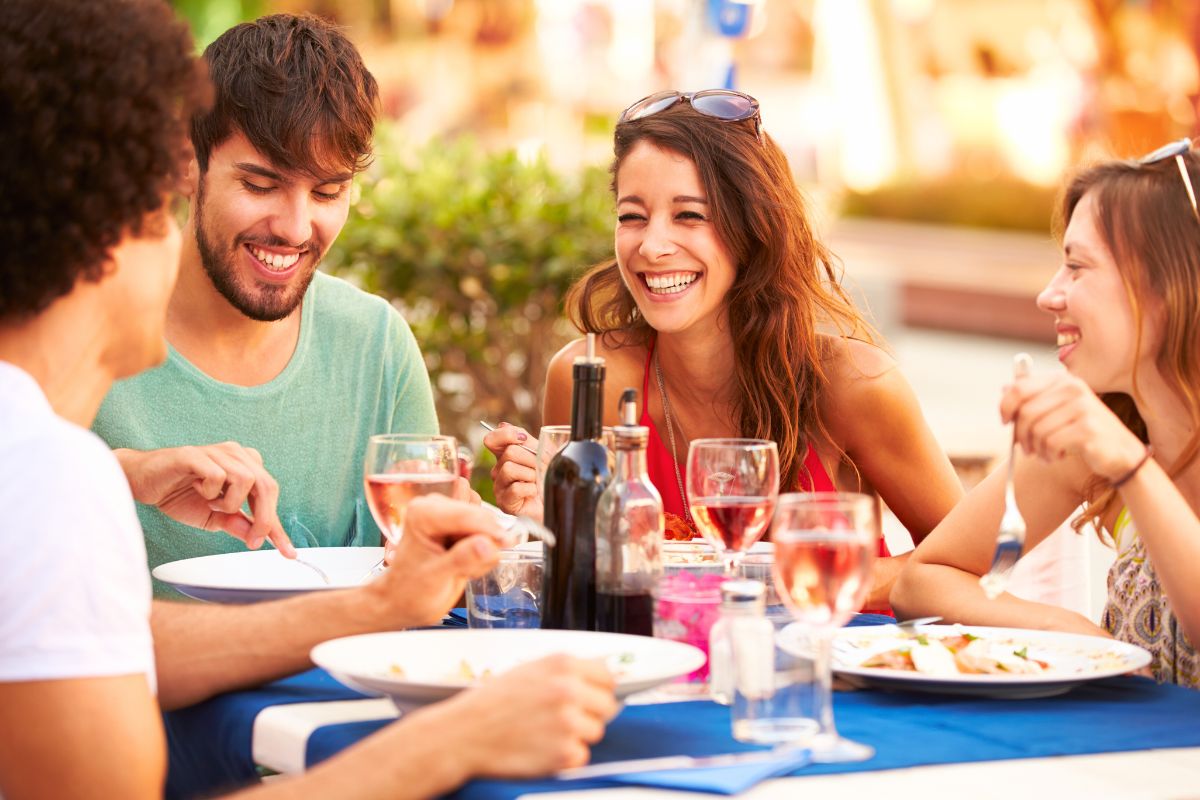 And if you're looking for a more traditional route…
With so many great culinary options in the area, you may have a hard time deciding which awesome meal to try next – but there are some particularly great places to pick up a fork!
Stop by Cod da Saretta to enjoy everything from pasta to calamari, or try the creative, classy meals at the Michelin-starred Cortile Spirito Santo.
Indulge in the savory meat platters at Ammucca, or enjoy another twist on fresh seafood at Trattoria La Pigna, which also boasts some amazing desserts.
Or amble into Evoe Wine Bar Shop for some light, fabulous bites… paired with a glass or two of the house's finest, of course!
36 – Relax and sip at the best bars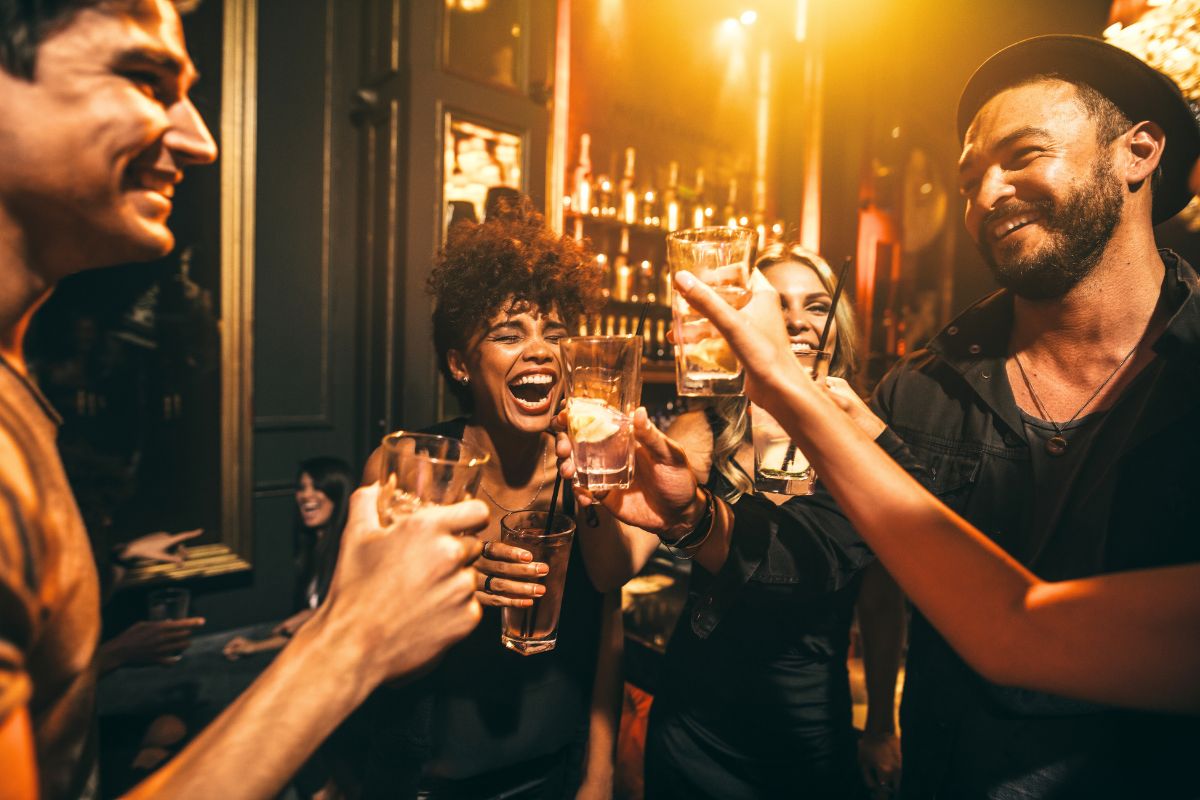 Let's face it: nothing washes all that great food down like a few good drinks – especially when the atmosphere's equally phenomenal!
You can try the excellent cocktails at Barcollo Siracusa, or stop by Buzz Pub to enjoy a little bit of live music with your wine and beer.
Enjoy the weird, wonderful aesthetic of Broadway, whose cruise ship aesthetic perfectly matches its harborside views; or enjoy the beverages at Bar del Ponte, where you can also indulge in a little bit of gelato.
And when you're ready for more of a party vibe, check out La Nottola, where dancing, drinks, and live piano music are all on the menu on any given day… and fun is guaranteed!
37 – Sleep in a palace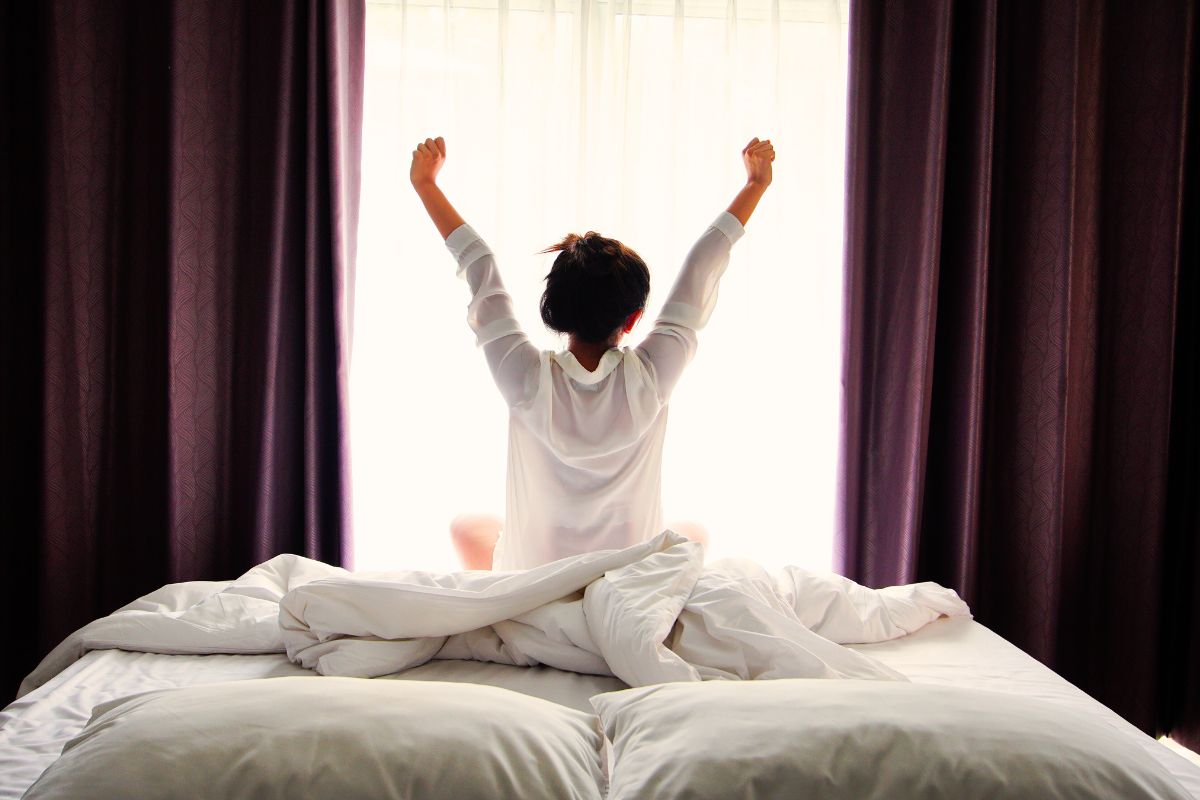 All of these amazing things to do in Syracuse may have you feeling like royalty – so why not stay in a place to match? Many of the city's most upscale residences now open their doors to travelers, providing the irresistible opportunity to get a taste of noble life.
Palazzo Salomone dates back to the 1600s, and still maintains most of its elegant trappings mixed with some more modern delights, from its limestone exteriors to its comfortable rooms. There's even a picturesque garden to unwind in!
And its neighbor, Ortea Palace, boasts top-of-the-line amenities, along with a breathtaking, historically influenced design that includes marble floors, intricate exterior carvings, and amazing art throughout the space… and even some chandeliers for good measure!
And better yet, these palaces are smack dab in the middle of town, so you can easily explore everything the city has to offer before retiring to your regal digs.
Where to stay in Syracuse?
Grand Hotel Ortigia truly lives up to its name, whether you're enjoying a world-class meal at the restaurant or taking a magical ride in the glass elevator – complete with views of the water!
And Apollo Suite puts you right next door to beaches and temples, while also providing a great bar and buffet to keep you well taken care of between adventures.
Algila Ortigia Charme Hotel combines antique furnishings and old-school charm with great bonus features to make your stay more welcoming, right down to the rental bikes to help you explore.
And at Maison Ortigia, you can stroll straight out to the beach, take a quick trip over to the Neapolis Archaeological Park, then take a trip through the Syracuse Cathedral… all within a mile of the hotel!
Meanwhile, Domus Mariae Albergo focuses on relaxing vibes, whether you're strolling along the nearby marina or relaxing on the terrace and enjoying the scenery.
Visiting Syracuse on a budget?
When you check out the free walking tours in Syracuse, you're not just getting a great tour at a wallet-friendly price; you're also getting a view of the city that's deeply, wonderfully personal.
The guides will give you unique insights into the local cultural scene, while also providing their own unique perspectives on life in this dynamic town.
Just make sure to bring some cash to reward a job well done!
Where to go next?
Sicily is certainly an island of many moods, and one of the great joys of traveling here is exploring all the different towns in detail!
Catania has a diverse, fascinating vibe that incorporates everything from filming locations and nature hikes to stunning public monuments and scuba diving, all while maintaining its laid-back demeanor.
And Palermo provides gorgeous swimming areas, ancient ruins, and architecture that borrows from empires across time and geographic location – but rest assured, it's still authentically Italian!
Not to be outdone, Taormina combines thousands of years of culture with irresistible adventures from the tops of mountains to the depths of the sea, not to mention scenic cable cars, fantastic meals, and even opera!
If you have the time, it's well worth seeing them all, to better get a feel for this magical region!
Final thoughts
From your first historical site of the morning to an afternoon out in nature and an evening of drinking and dancing, you'll never run out of things to do in Syracuse!
But if you want a more relaxed vacation, you can always sprinkle in some time to eat, sunbathe, and find the quieter sides of a town that has been drawing people in for thousands of years.
Regardless of which option you choose, you're sure to have a good time… so start packing your bags!