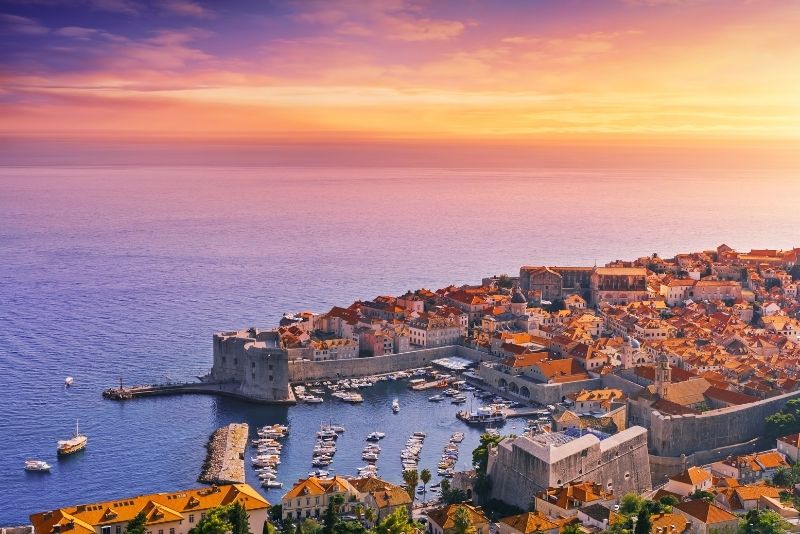 Year after year, the sun-kissed city of Dubrovnik continues to break records, welcoming more tourists than ever before.
Walk in the shoes of Daenerys Targaryen, sip ice-cold beers inside foreboding caves, sample freshly-caught seafood while overlooking sapphire waters, or stroll through one of the world's best-preserved fortified cities — no matter what kind of tourist category you fall into, there's no shortage of fascinating and fun things to do in Dubrovnik.
From towering fortresses, the iconic City Walls, and ancient monasteries; to the Mount Srd cable car, haunted Daksa Island, and a long list of stunning pebbled beaches, the Pearl of the Adriatic sports more impressive landmarks than any other Croatian city — it's no wonder that 1.5 million internationals make the journey annually.
1 – Soak in the views from atop Mount Srd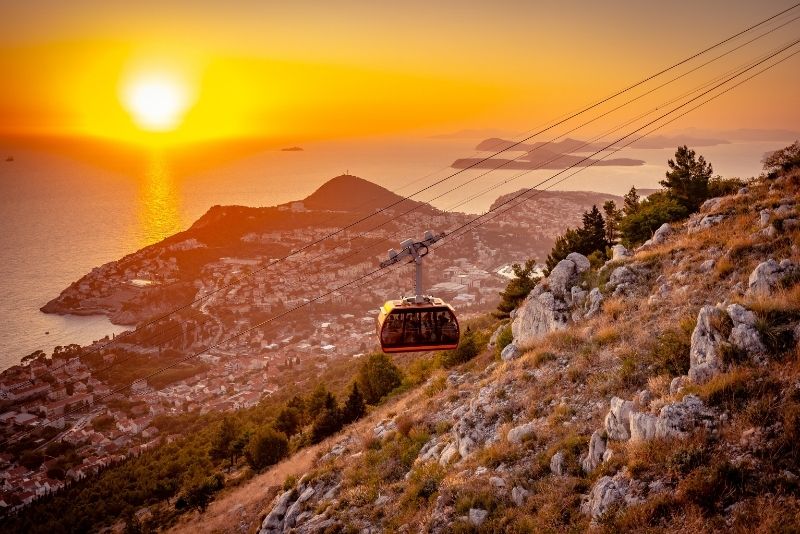 Within walking distance of the Old City, Mount Srd provides the perfect viewing platform for the famed walled city and the sparkling Adriatic Sea beyond.
The fastest way to the 412-meter-high summit is by cable car, however, hiking up its face is also an option — a challenging yet family-friendly adventure.
2 – Wander the historic streets of Old Town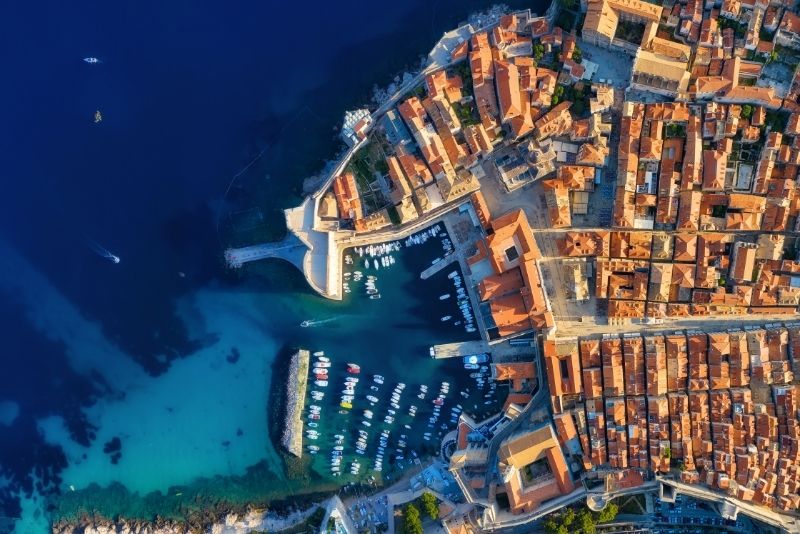 As a UNESCO World Heritage-listed city with over 1400 years of stories to tell, Dubrovnik's Old Town is a must for history buffs, architecture enthusiasts, and tourists alike.
Admire spots like the Franciscan Monastery and D'Onofrio's Fountain on a free walking tour, stroll around at your own pace, or join a Game of Thrones-themed experience — whatever your preference, you'll be wholeheartedly impressed.
3 – Appreciate the postcard-worthy views at Lovrijenac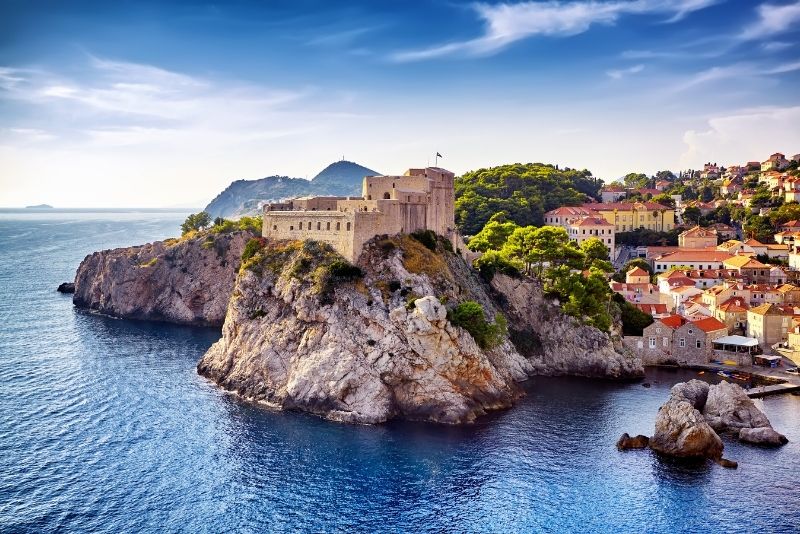 Perched upon a 37-meter-high rock, fortress Lovrijenac (otherwise known as the St. Lawrence Fortress) is undoubtedly one of the most beautiful places in Dubrovnik, offering 360° views of Old Town and the Adriatic Sea.
As the famed Red Keep in Game of Thrones' King's Landing, it's an unmissable destination for diehard fans.
4 – Explore King's Landing on a Game of Thrones tour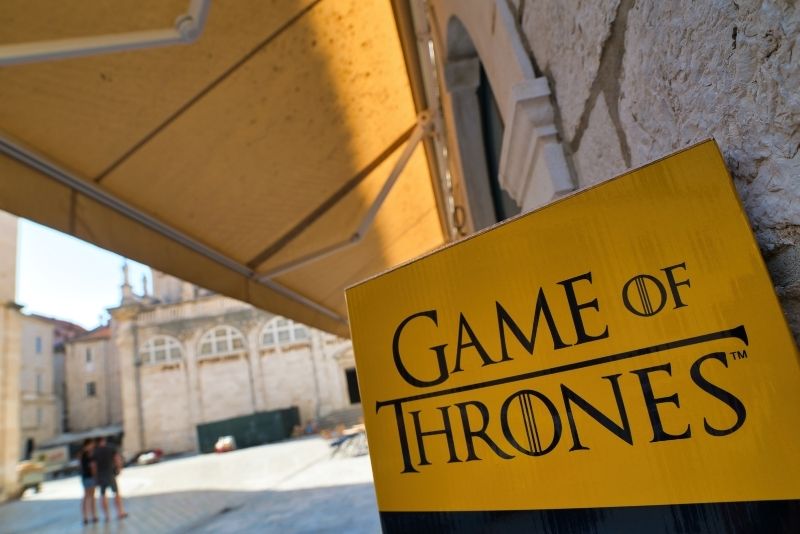 No trip to Dubrovnik is complete without a Game of Thrones-themed tour of King's Landing (Old Town).
Besides sitting in the Iron Throne and walking in the footsteps of Tyrion and Daenarys, fans will also hear little-known behind-the-scenes secrets from the locals (who played the show's extras) and learn the realities of life on set.
Choose from two-hour or full-day tours, or opt for packages that include a boat cruise!
5 – Kayak to Lokrum Island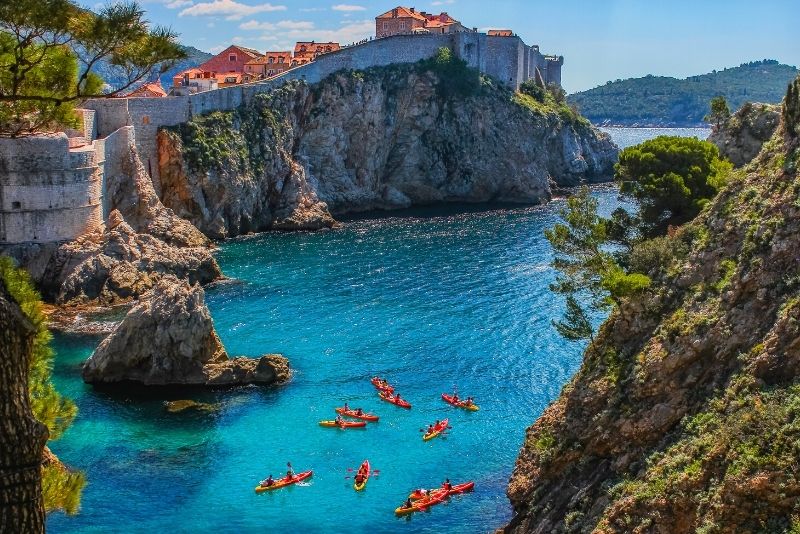 Boasting a reputation as a beautiful, forested oasis just 600 meters off the coast of Dubrovnik's Old Town, a kayak adventure to Lokrum Island (or, plan B: a ferry ride) should sit high atop any visitor's bucket list.
The tree-lined island is abundant with nature, hiking trails, and swimming holes, making it one of the best outdoor activities in Dubrovnik.
6 – Walk along the famed City Walls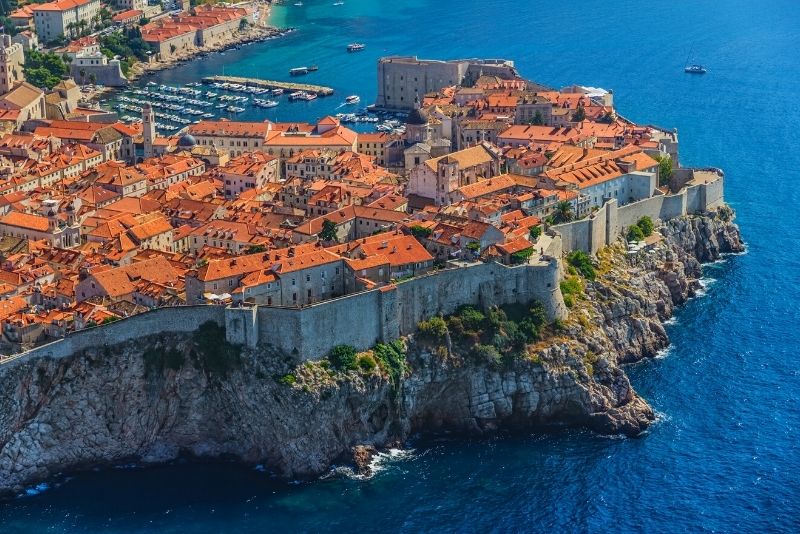 Skirting the edges of the Old Town of Dubrovnik, the pearl-white City Walls stretch close to 2 kilometers, interacting with fortresses, bastions, and hidden streets, and dishing up stellar views of the shimmering sea below.
Each step welcomes a new insight into the city's history — it's no wonder a City Walls walk is considered one of the best things to do in Dubrovnik.
7 – Hop around the Elaphiti Islands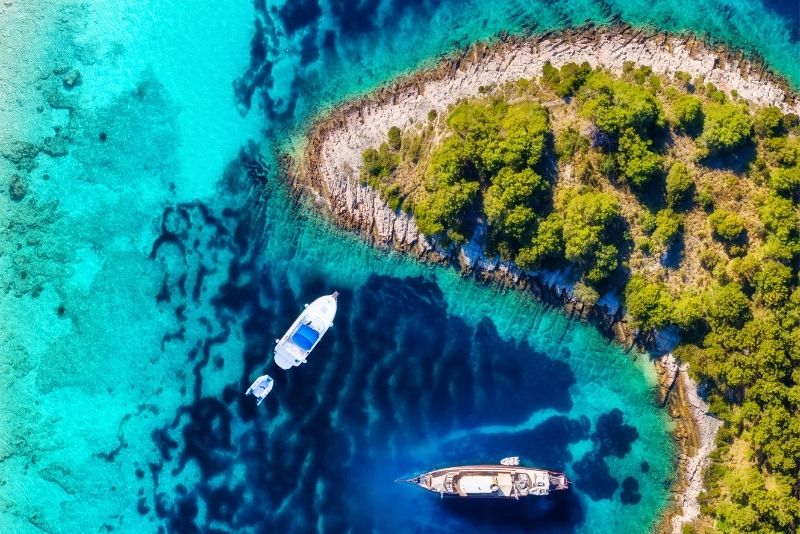 For the perfect escape from Dubrovnik's often-overwhelming summer crowds, head to Kolocep, Lopud, and Sipan — three of the major destinations within the beautiful and quaint Elaphiti Islands.
Book a luxury yacht or private speedboat, or join a slow-paced bike tour of the archipelago — either way, breathtaking fun in the sun awaits.
8 – Kayak to Betina Cave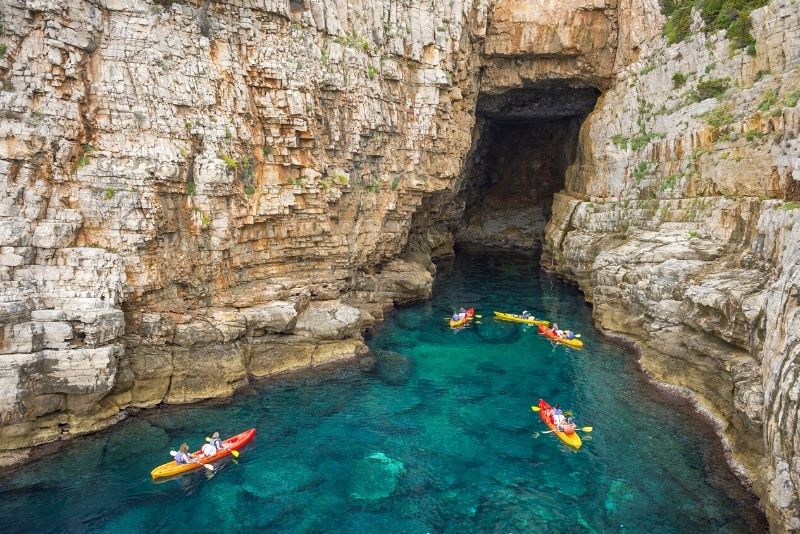 After seeing it for yourself, you'll quickly realize why Betina Cave is regarded as a prime Croatian snorkeling spot!
The natural inlet provides an excellent environment for local marine life, allowing visitors to get up close and personal with schools of colorful fish.
Since this tiny, isolated beach sits directly in the rockface, it's only accessible by boat or kayak.
9 – Party the night away at Tvrdava Revelin (the Revelin Fortress)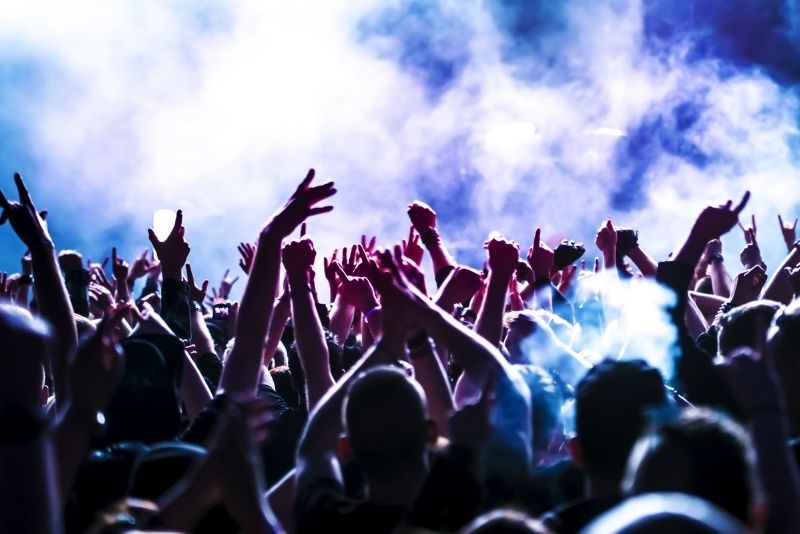 From the outside, tourists marvel at Tvrdava Revelin, a historic fort that dates back to 1463 and hosts an archaeological museum.
Yet as the saying goes, don't judge a book by its cover; within its centuries-old stone walls hides one of Europe's most coveted clubs.
With DJs spinning all night long, Culture Club Revelin is where medieval disco dreams come true.
10 – Discover Koločep Island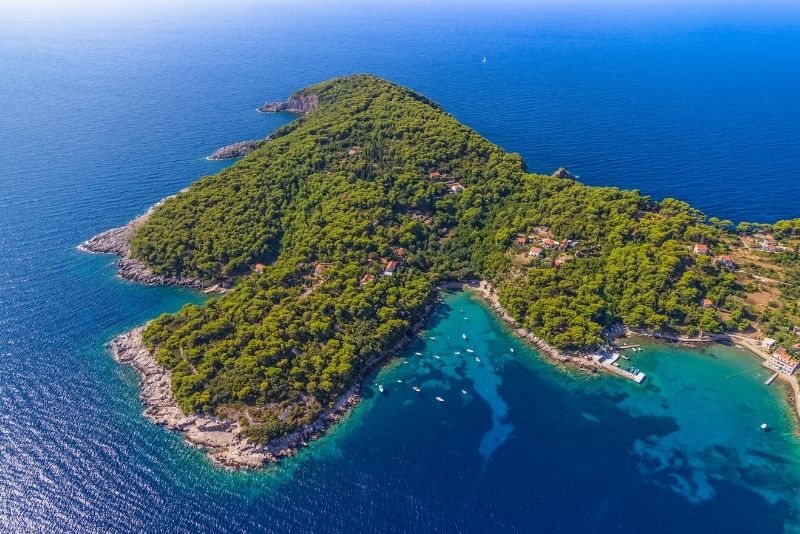 As the southernmost of the pristine Elaphiti Islands and the closest to Dubrovnik's main area, Koločep presents as a stress-free day trip from the mainland.
Upon arrival by kayak or boat, curious visitors are greeted with hoards of hiking, snorkeling, and swimming opportunities.
Koločep's postcard-worthy blue caves and romantic villages are simply unmissable.
11 – Explore the beautiful island of Korcula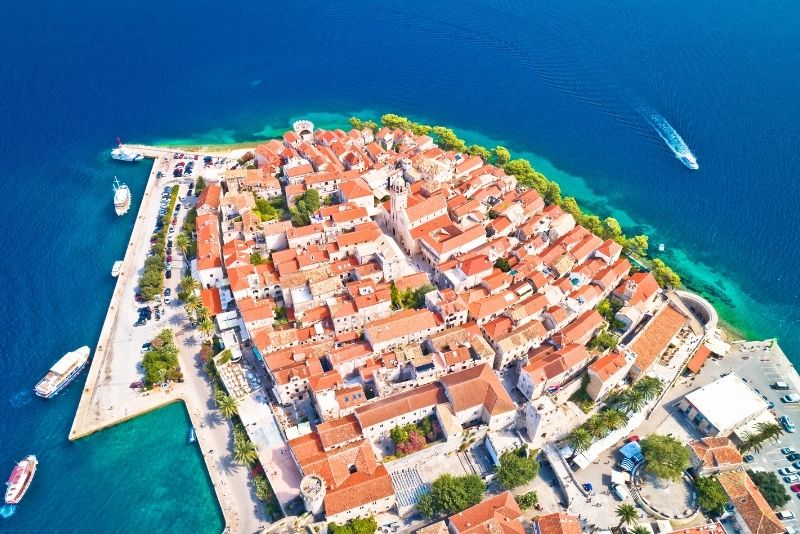 So-called 'Little Dubrovnik' is far from little; the enormous Korcula Island hosts sea kayaking, mountain biking, paragliding, and scuba diving opportunities, plus pebbled beaches and sandy shores, not to mention an abundance of tantalizing seafood.
Don't miss Moreska either — a traditional, dramatic sword dance.
12 – Check out Rector's Palace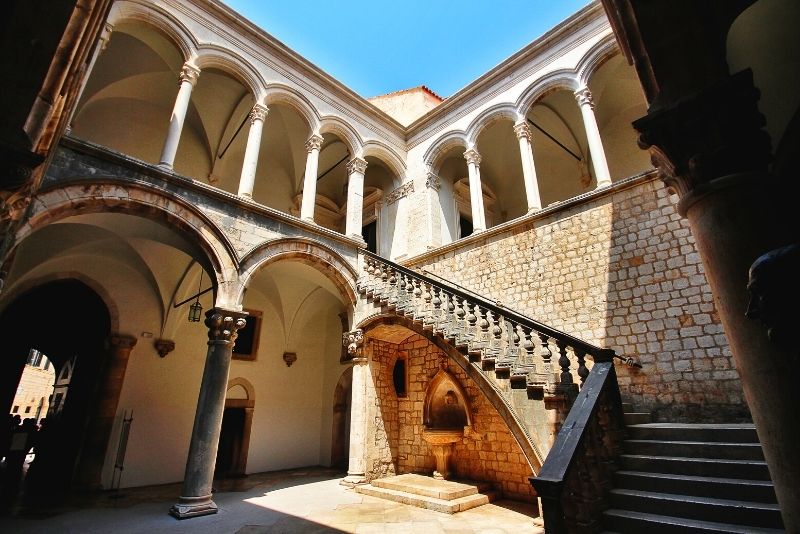 Situated within the Old City's fortifications, this historic palace blends gothic and renaissance architecture, capped off with a few baroque touches.
With looming white walls, stunning archways, and hundreds of unique monuments, history buffs regularly preach Rector's Palace as one of the best things to do in Dubrovnik.
13 – Eat, drink, relax, or party at Banje Beach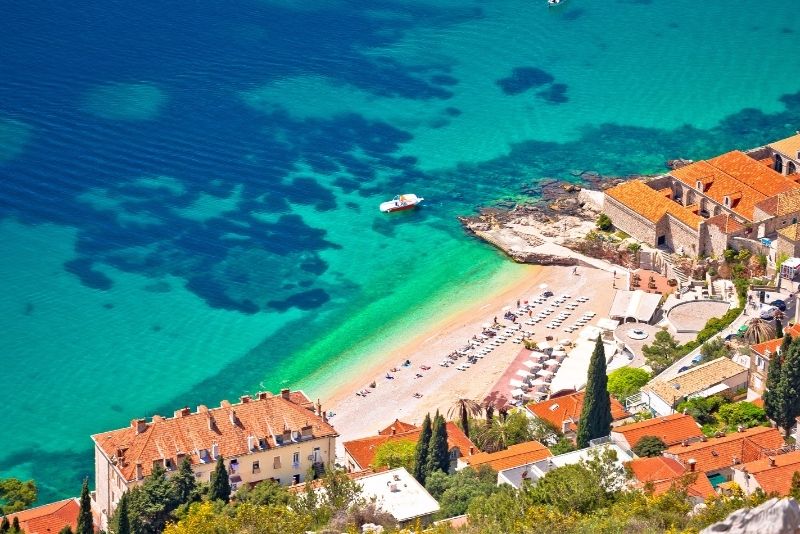 Thanks to its convenient location and beautiful views of Old Town and Lokrum Island from its shores, Banje Beach has stood firm as an undisputed crowd favorite for decades.
By day, the beach hosts a superb seafood restaurant offering Dalmatian classics; after sunset, it becomes one of the city's hottest nightclubs.
14 – Visit the powerful War Photo Limited museum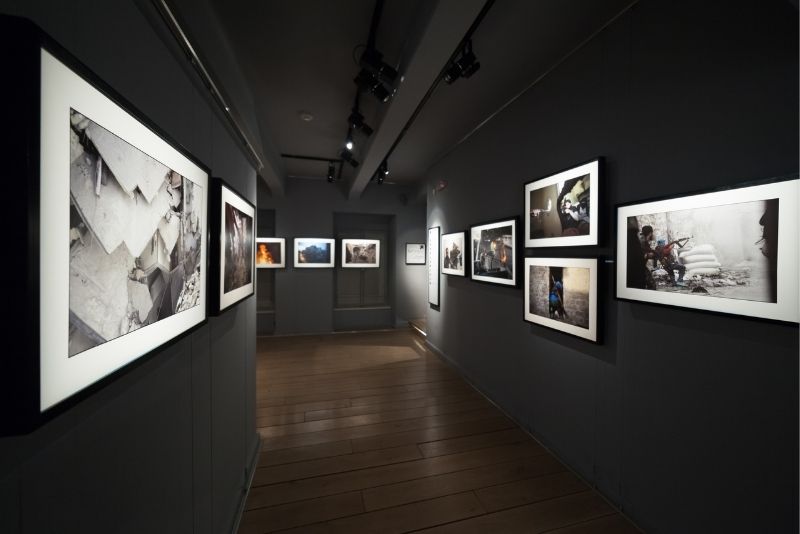 Situated within Dubrovnik's historic Old City, War Photo Limited is a humbling, thought-provoking photography and photojournalism museum that showcases the stark reality of armed conflicts around the world.
The exhibitions cast a raw lens on the misery and pointlessness of war, providing a powerful takeaway for any visitor. Photography lover or not, it's a must-visit.
15 – Take a boat tour to the Elaphiti Islands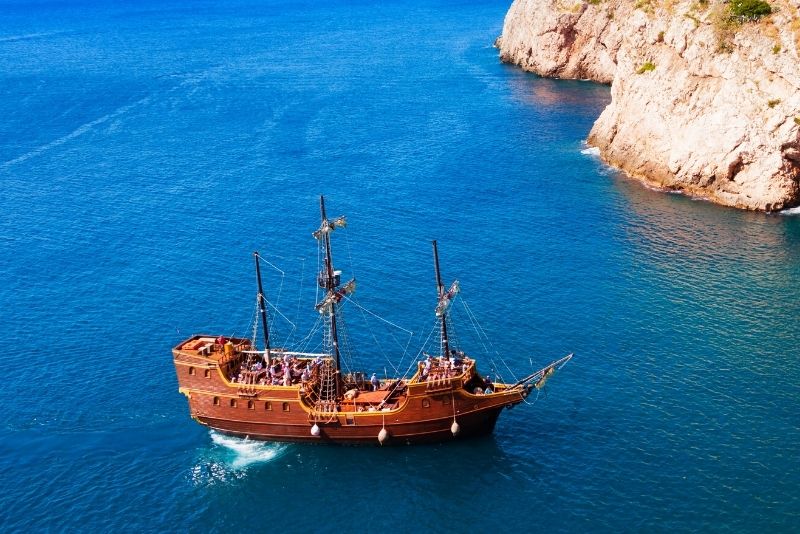 No trip to Dubrovnik is complete without a trip out to the pristine beaches and lush forestry of its nearby Elaphiti Islands.
While kayaking is an option (depending on the island), arguably the most relaxing transportation is by boat — sunset cruises on tall ships, lunch excursions on galleons, and private speedboat tours are all available.
16 – Ride a buggy up Srd Mountain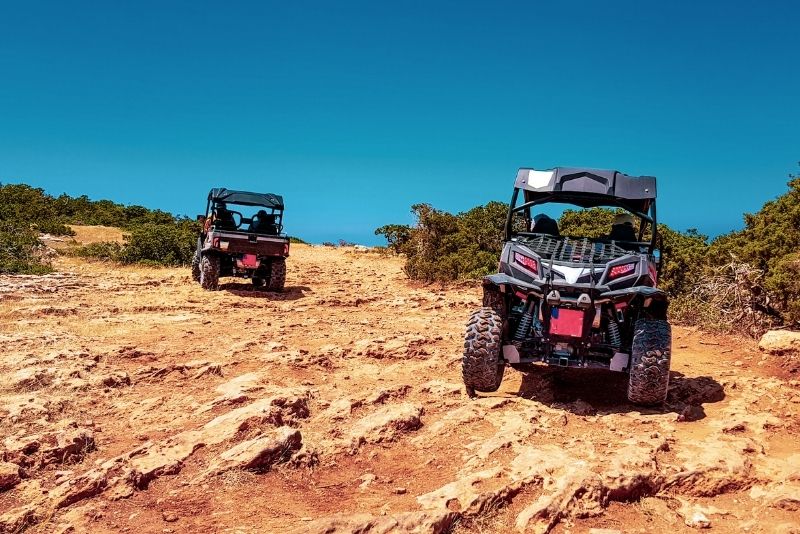 Unleash your inner adventurer with a high-speed climb up the side of Srd Mountain, strapped into a roaring ATV buggy.
While the off-road journey to the summit is bursting with amazing visuals, the views from the top simply need to be seen to be believed.
Make sure the camera batteries are charged; the Old City and nearby islands are all within view.
17 – Drink at the cliffside Buza Bar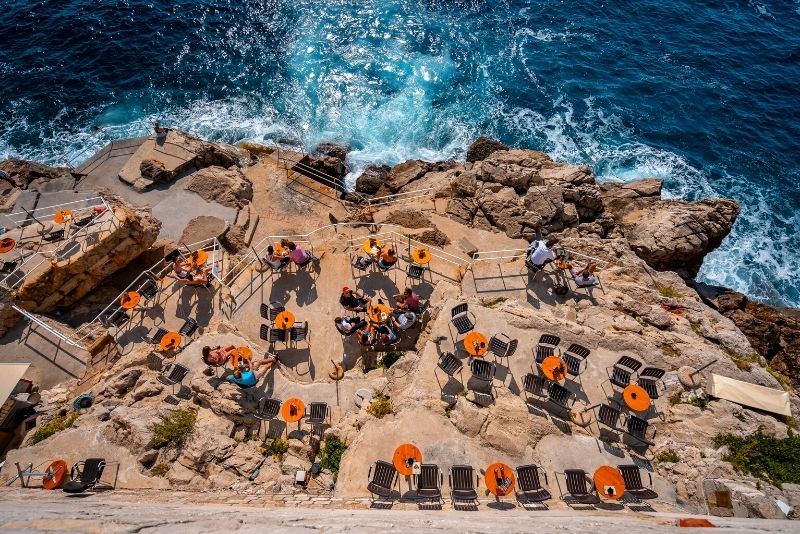 It takes something special to be considered one of the most popular bars within Old Town Dubrovnik, yet the incredible Buza bar delivers specialty in spades.
Blessed by an unmatched location outside of Dubrovnik's southern wall, overlooking the glistening waters, this hidden locale is becoming known worldwide as the must-visit "cliff bar".
Grab a table just before sunset — you won't regret it.
18 – Take a day trip to Mostar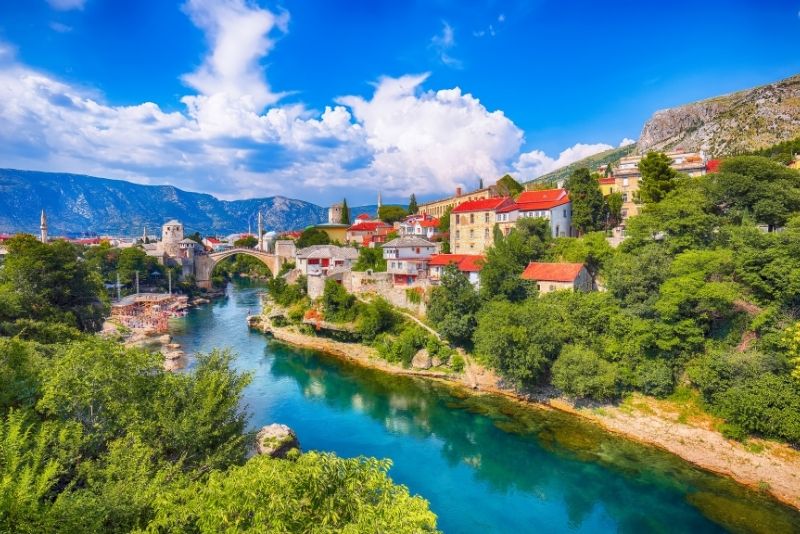 If you've already conquered all the fun things to do in Dubrovnik, consider a day trip to the nearby town of Mostar, an ancient city straddling the Neretva River in southern Bosnia and Herzegovina.
Despite attracting fewer tourists compared to Dubrovnik, Mostar is overflowing with culture and beauty. Don't miss the iconic Stari Most or the picturesque Blagaj Monastery.
19 – Immerse yourself in nature at the Trsteno Arboretum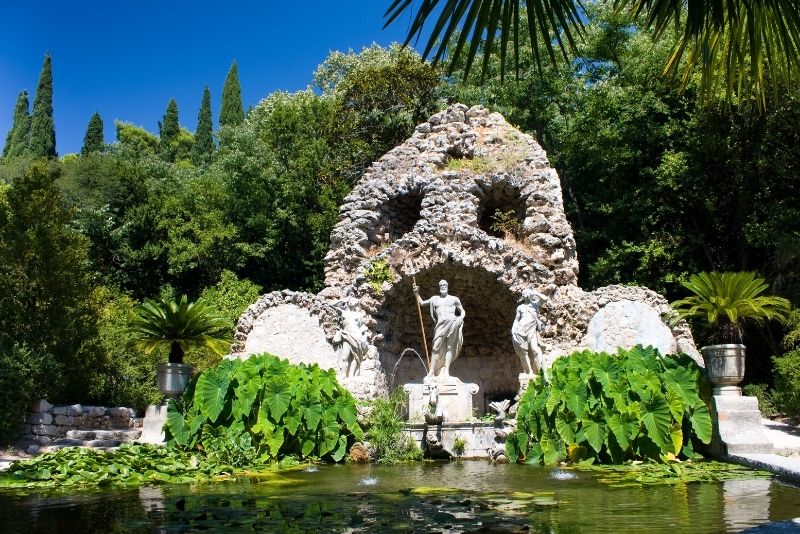 As the former summer residence of a Dubrovnik noble family, this leafy botanical garden 18km outside Dubrovnik is a blissful slice of greenery.
The colorful, aromatic gardens feature unique artistic installations, made famous by their frequent appearances in Game of Thrones as the King's Landing gardens.
20 – Cycle around Lopud Island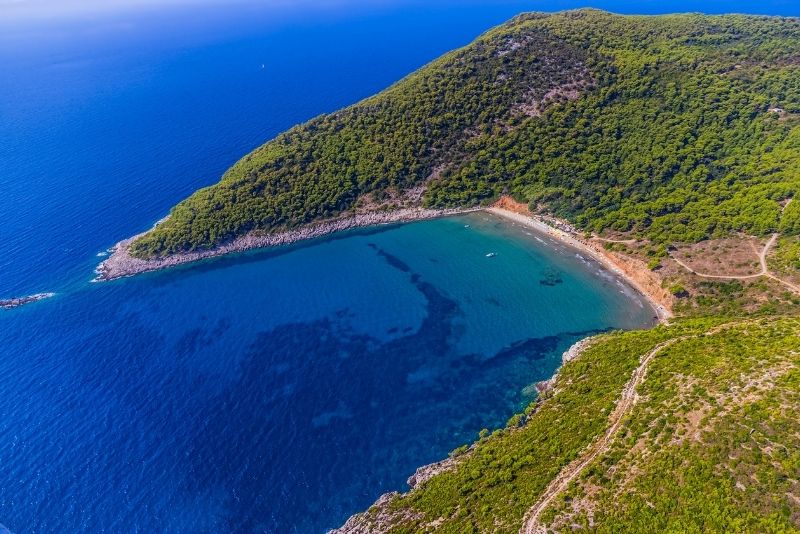 If you're looking for one of the best things to do in Dubrovnik, look no further.
With a strict no-car policy, a bike tour around the peaceful Lopud Island is a welcomed breath of fresh air compared to the hustle and bustle of Old Town.
Combine the adventure with a farm-to-table cooking class and/or a winery tour to make the day even more memorable!
21 – Rent a Jet Ski!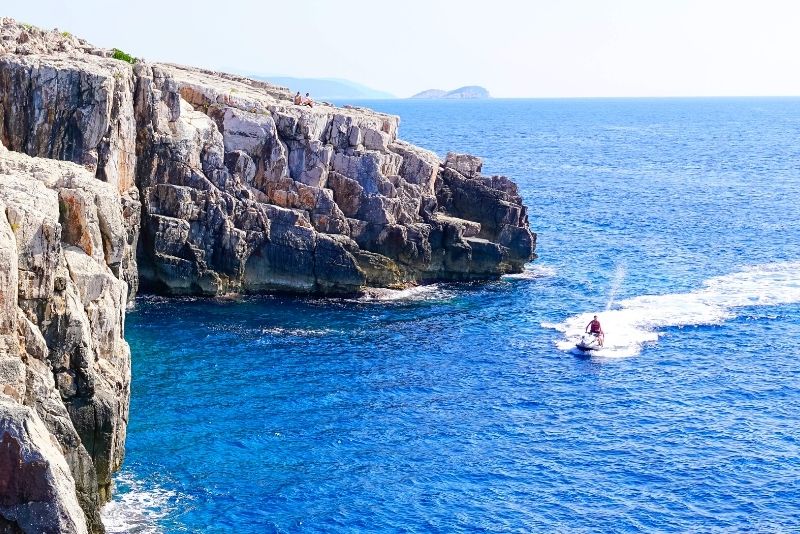 Whether you rent your own or sign up for a professionally guided tour, a jet ski adventure on the Adriatic waters is a must for any water sports fans.
Besides the high-octane thrills of zooming over the sparkling waters, a jet ski ride also provides a distinctive visual perspective, perfect for appreciating the architecture of Dubrovnik's ancient walls.
22 – Work on the tan at Copacabana Beach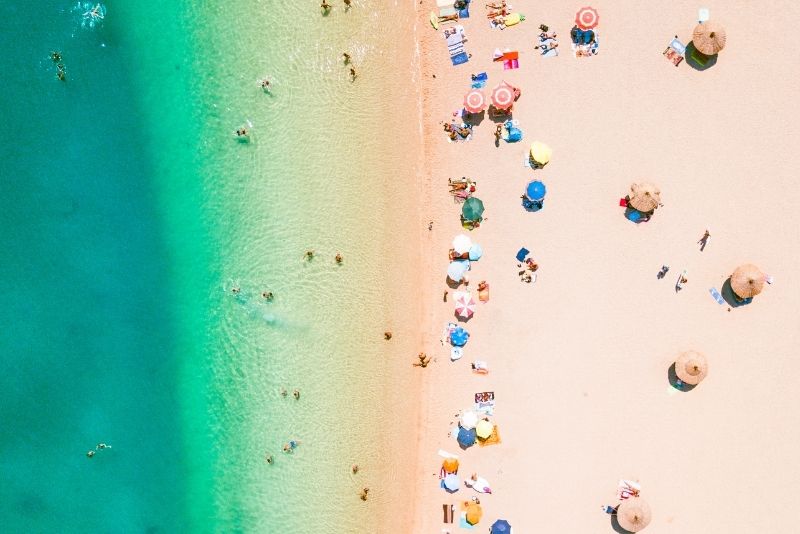 Often considered one of, if not the best beach in Dubrovnik, the pebbled Copacabana beach makes for a relaxing day in the sun.
Kick back at one of the beach bars, snooze on a deck chair and work on that Mediterranean tan, or try your hand at one of many adrenaline-pumping water sports.
Whatever your summer rhythm, Copacabana is an unmissable outdoor destination.
23 – Spend the day in the Konavle Valley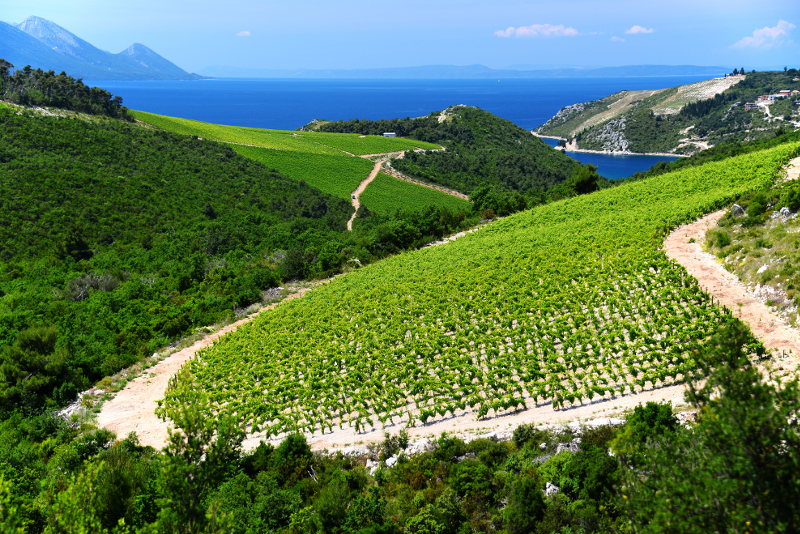 With its picturesque canals, flowing waterfalls, rural culture, and mouth-watering seaside cuisine, the Konavle Valley is hands-down one of the best day trips from Dubrovnik.
There are countless ways to experience this magical region: choose from horseback riding, bike adventures, gastronomy walking tours, train rides, ATV safaris, or wine tasting tours.
24 – Bring the family to Lapad beach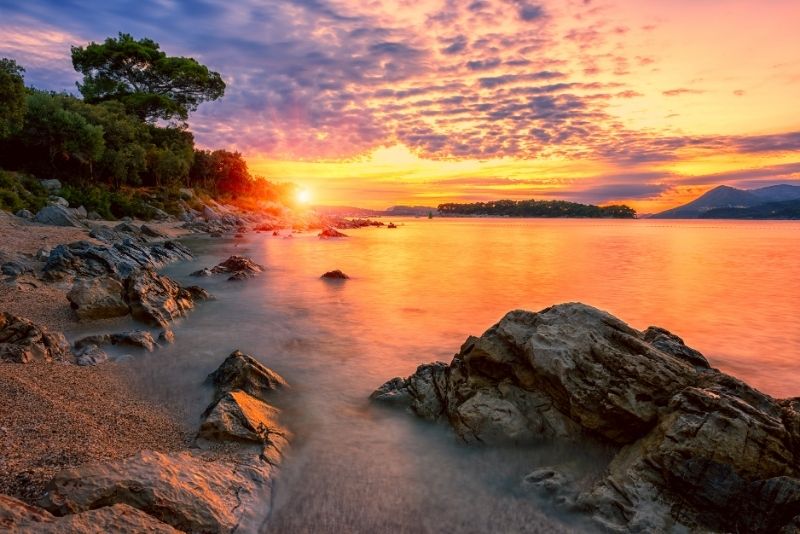 A popular pebbled strip west of the Old City, Uvala Lapad Beach is a safe, family-friendly swimming spot offering exceptional afternoon rays and an unbeatable sunset vantage point.
The youngsters will love the inflatables, trampolines, and play areas, while the adults can soak in the serenity, bubbly in hand, at one of the area's many bars and restaurants.
25 – Go snorkeling in the warm Adriatic waters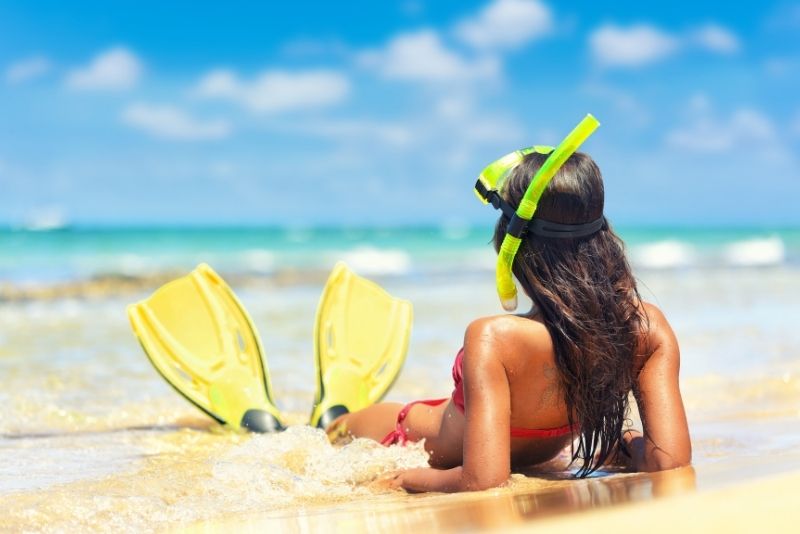 Above the surface, the Pearl of the Adriatic is booming with beauty and history. Underwater, that beauty doesn't stop.
With blue caves, shallow reefs, cliffside caverns, and crystal-clear waters, snorkeling is one of the most exciting things to do in Dubrovnik.
Transport options include everything from kayaks to private yachts, so there's something for every budget.
26 – Take a day trip to the Kravice Waterfalls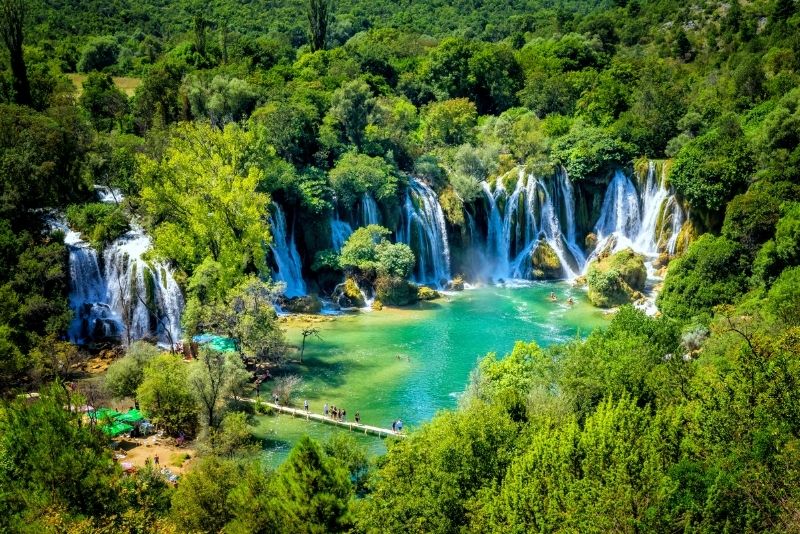 At Bosnia and Herzegovina's Kravice Waterfalls, Mother Nature has really outdone herself.
This enchanting natural oasis is one of Europe's best-kept natural secrets, with lush green forests surrounding the surreal, mist-like cascades.
Combine a swim in the Kravice waters with a trip to the city of Mostar for a day that's truly unforgettable.
27 – Stroll down historic Stradun— Dubrovnik's main street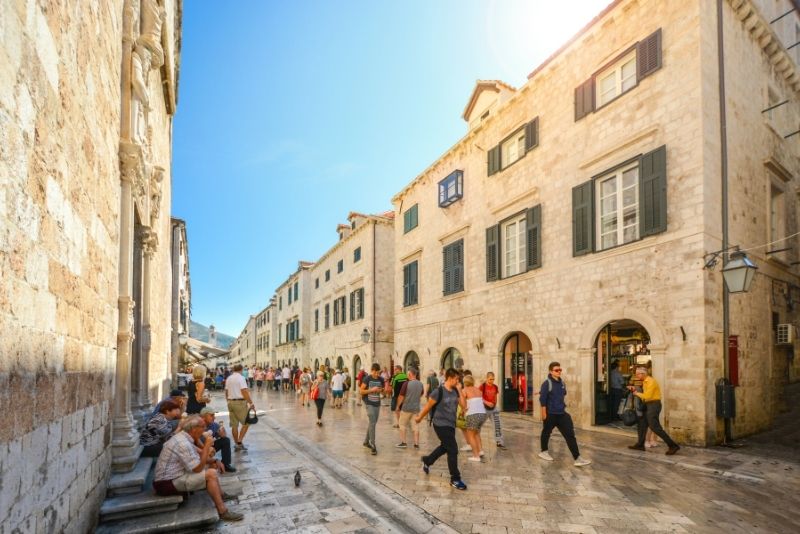 Slicing through the center of Dubrovnik's historic Old Town, the limestone-paved Stradun street is a focal point for shopping, eating, drinking, and tourist activities.
Peruse at your own pace or join a walking tour — either way, look forward to stopping at historical sights like the cathedral, St Blaise's Church, dancing fountains, and Rector's Palace.
28 – Visit the Franciscan Monastery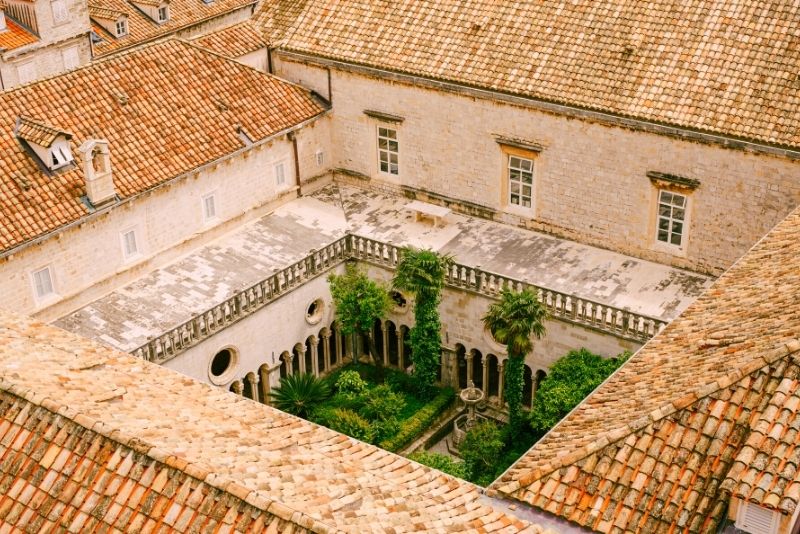 Dating back to 1317, the iconic Franciscan Monastery is one of the oldest, most historically significant structures in all of Dubrovnik.
Make sure to peek into the library, a marvelous room home to over 70000 books, as well as the famous Old Pharmacy, still operational after more than 700 years.
29 – Tantalize the tastebuds at Nautika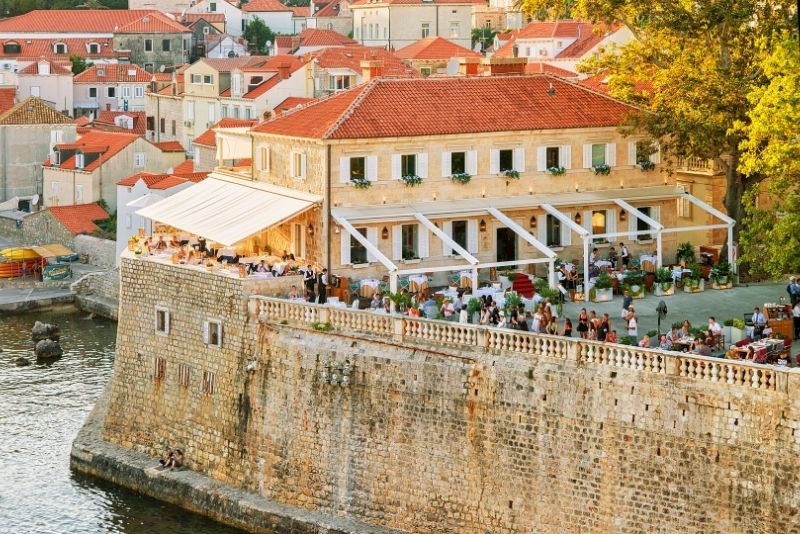 Regularly regarded as one of the best restaurants in Dubrovnik, Nautika combines tantalizing local fare with jaw-dropping views of the sea.
Boasting an extensive wine list, live music, fresh seafood caught daily, and a cliffside location next to Dubrovnik's Old City, it's no wonder that Nautika is spoken of as one of the world's most romantic eateries.
30 – Learn about the city's past at Sponza Palace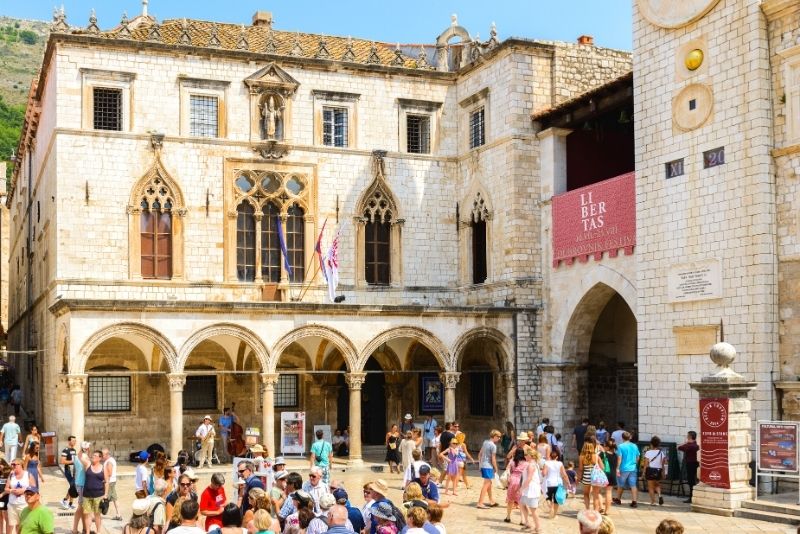 The 16th-century Sponza Palace is one of only a few buildings to survive the Great Earthquake of 1667, making it a must-see for anyone intrigued by old architecture.
Despite previously housing a school, armory, and bank, today Sponza is a publically-accessible cultural center, showcasing thousands of documents that make up the city archives.
31 – Watch the sunset from Love Bar's rooftop terrace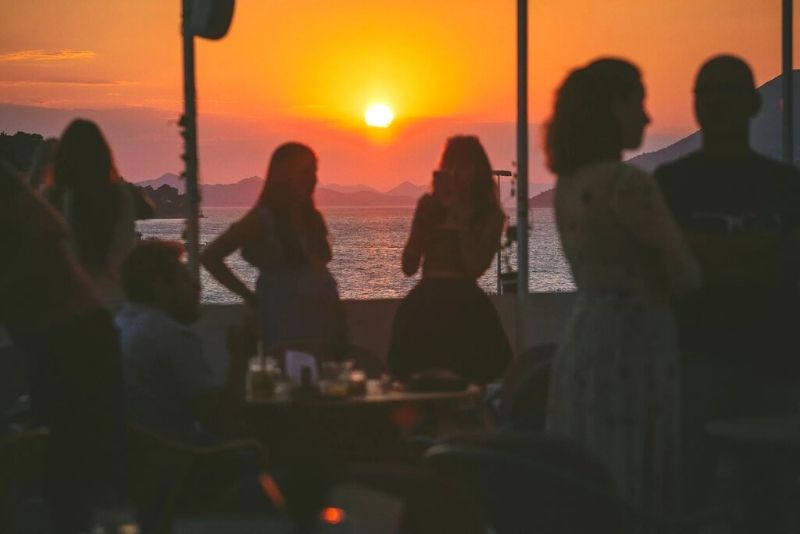 For one of the most romantic and fun things to do in Dubrovnik, Croatia, head to the aptly-named Love Bar, home to the only rooftop terrace in the city!
Traditionally, haunts with exceptional sunset views of this caliber are pricey; Love Bar, thankfully, is affordable, and therefore a worthy addition to any visitor's bucket list.
32 – Take the cable car to Panorama Restaurant & Bar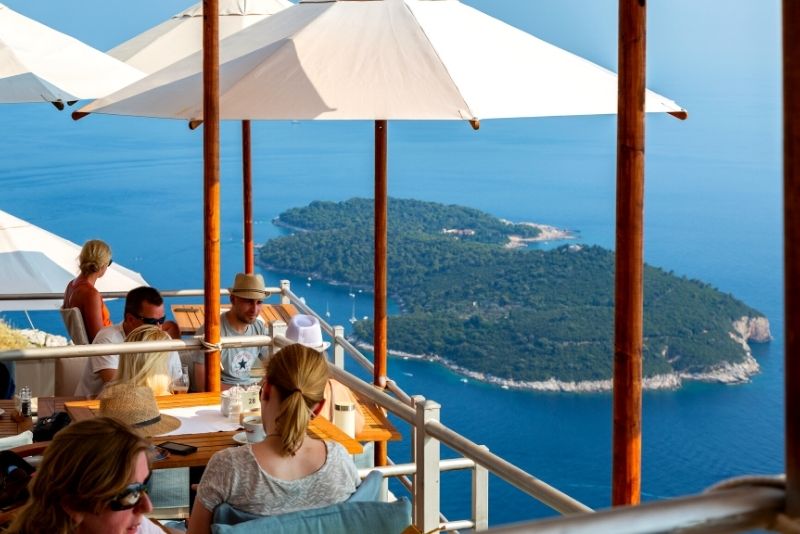 After soaring above the city in a cable car burning a few calories on the one-hour hike to Srd's summit, Panorama guests are greeted with nothing but exceptional vistas.
Enjoy great food, hand-crafted cocktails, and watch the sunset sparkle over the Adriatic at what is arguably home to the best views in all of Dubrovnik.
33 – Explore the Dominican Monastery
Dating back nearly a millennia to 1225, the Gothic-style Dominican Monastery unites history with art and religion, now serving as both a church and a museum.
In contrast to the renowned Franciscan Monastery, this one closely resembles a fortress, showcasing richly decorated interiors and a beautiful cloister courtyard.
34 – Dine at the distinguished Bowa Restaurant
Hanging in wooden terraces above stunning turquoise waters, BOWA on Sipad Island holds the coveted title of TripAdvisor's best restaurant in Dubrovnik!
The setting is unforgettable, the food is delightfully fresh, and the service is unrivaled — if you're planning a trip to the Elaphite Islands (which you absolutely should), this place simply can't be overlooked.
35 – Grab a sought-after table at Zoë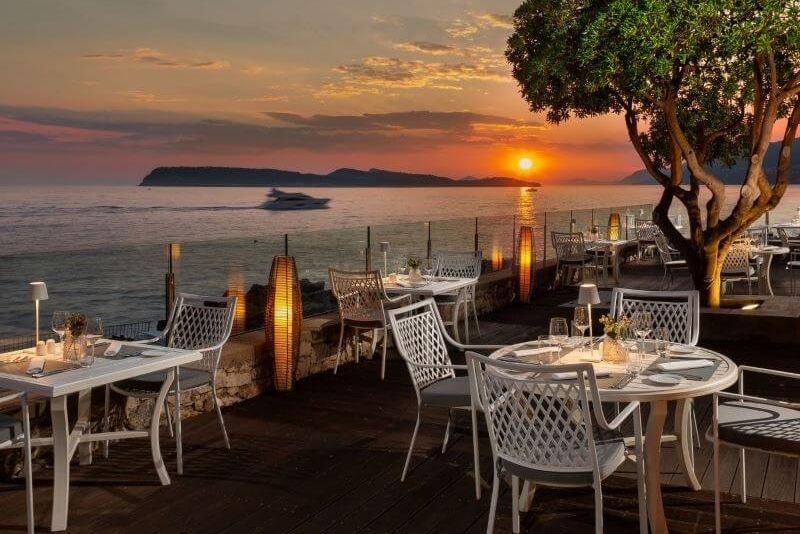 Providing one of the most sought-after terraces in the city, Zoë is a worthy addition to any Dubrovnik restaurant wish list, particularly for seafood lovers.
With blue waters and coastal hills as far as the eye can see, there's likely no setting more impressive to taste some freshly grilled fish, sip a glass of wine, and appreciate the glowing Croatian sunset.
36 – Explore the haunted Daksa Island (if you dare…)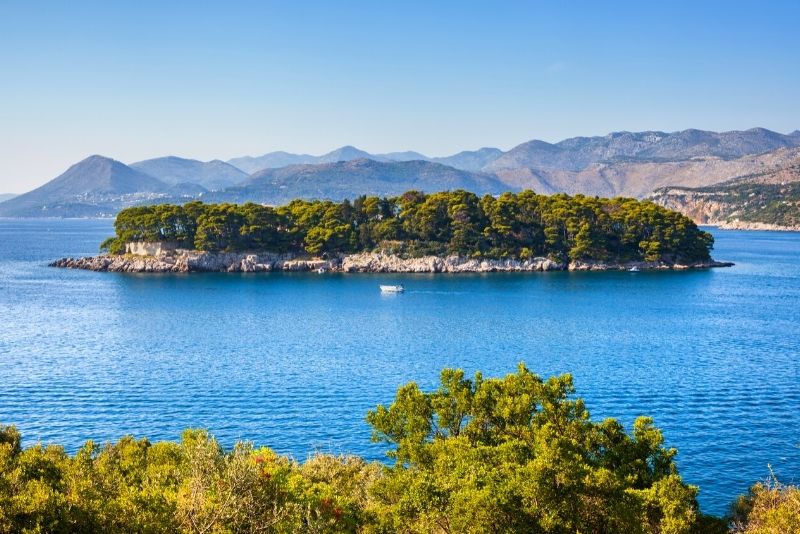 For unique, fun things to do in Dubrovnik that are off the beaten track, look no further than a day trip to Daksa — a small, uninhabited island off Dubrovnik's coast thought to be haunted.
There aren't any scheduled ferry rides; to access Daksa's quiet, serene (potentially spooky) greenery, you'll need to pay a local to transport you in their boat.
37 – Swim at the gorgeous Sveti Jakov beach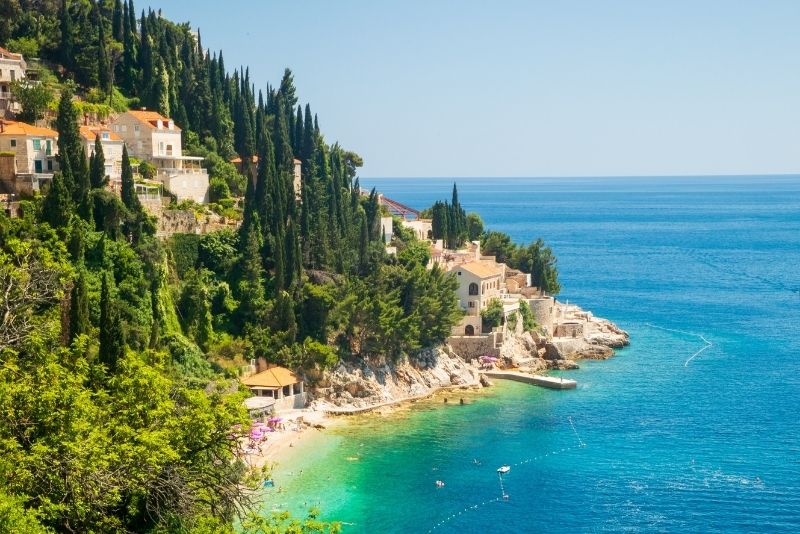 A lovely little pebble beach not too far outside of the city, Sveti Jakov combines sapphire waters with exceptional views of Old Town and Lokrum in the distance.
The secluded cove is about 30 minutes' walk (or a short water taxi ride) from the main tourist draws, with stairs leading down to the shore, a cafe, and a bar.
38 – Explore all that Lazareti has to offer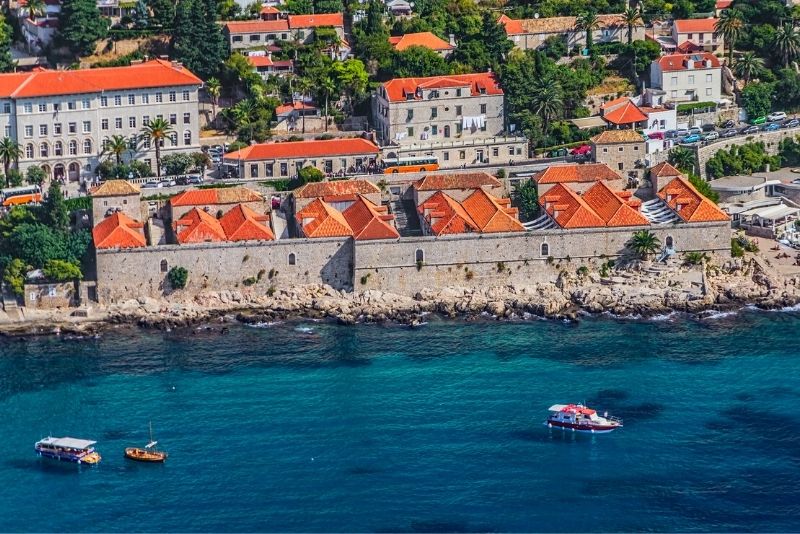 The beloved Lazareti, otherwise known as The Lazzarettos of Dubrovnik, is a collection of interconnected buildings about 300 meters from Old City's historic walls.
The former quarantine center has been reinvented, now acting as a popular cultural center offering cinema screenings, nightclubs, restaurants, live music, art exhibitions, and plenty more.
39 – Sip a wine (or three) at Cave Bar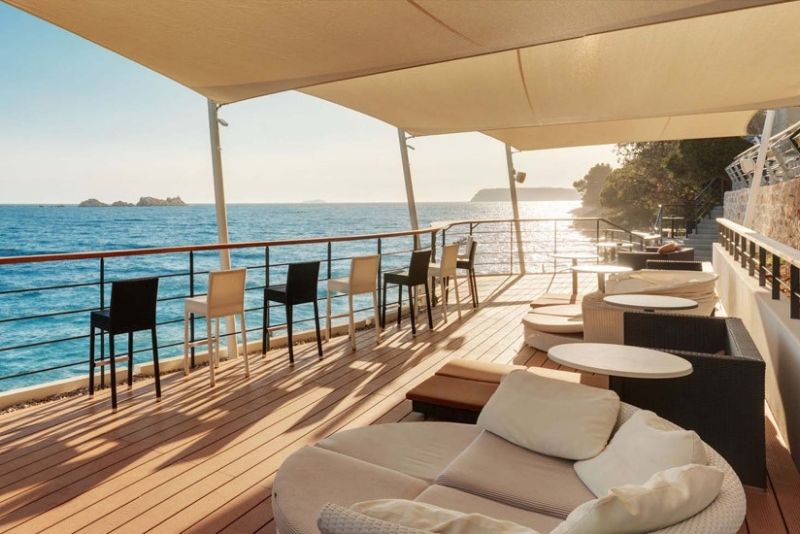 As a fusion between spelunking and drinking, the natural Cave Bar under Hotel More delivers killer views, strong drinks, and relaxing vibes in spades.
This natural cave has been delightfully transformed into a local watering hole, now considered one of the most unique bars in all of Europe.
40 – Grab a cocktail at Buzz Bar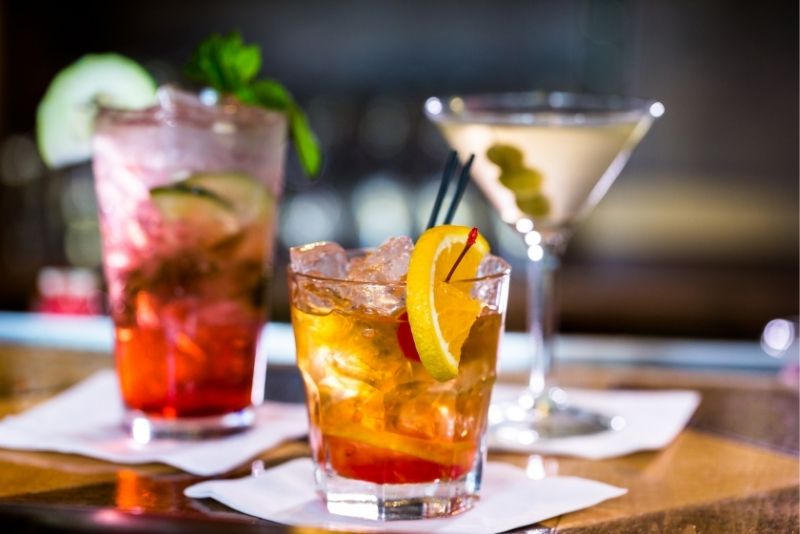 An ideal location for a coffee by day or cocktail by night, Buzz Bar just off Stradun has been welcoming tourists and locals alike for years.
With affordable prices, free wifi, live music during peak season, and heaps of choices for wetting your whistle, it's a great place to sit back and relax after strolling through Old City.
41 – Learn about Communism at the Red History Museum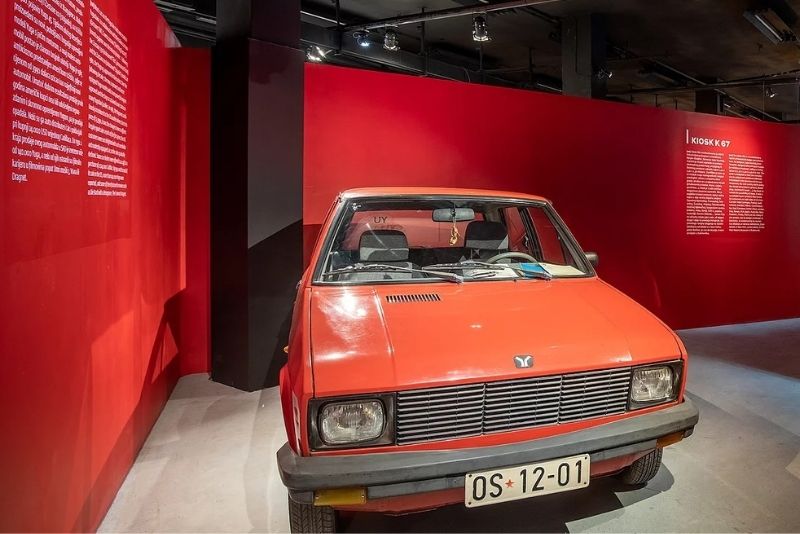 For one of Dubrovnik's most fascinating historical activities, it's hard to go past an afternoon at the Red History Museum.
The interactive exhibit showcases everyday life in Croatia during the former Yugoslavian communist regime, providing intriguing insights into a culture and political system that once ruled the area.
42 – Quench that insatiable thirst at the Dubrovnik Beer Company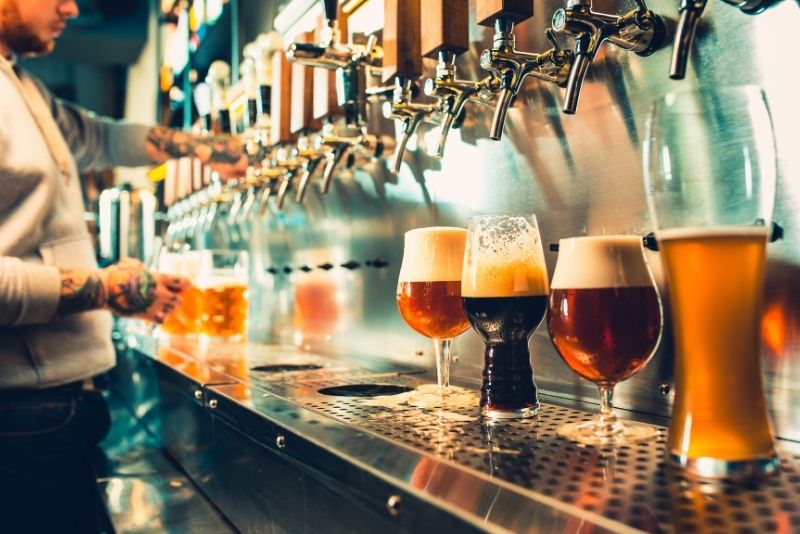 Beer lovers, rejoice.
If you're hunting for things to do in Dubrovnik and want to taste a few local brews in the process, here's your answer.
This locally-adored brewery serves up ice-cold lagers, milk stouts, pale ales, IPAs, and plenty more, with regular live music and an optional brewery tour making a visit all the more worthwhile.
43 – Climb to the top of Minčeta Fortress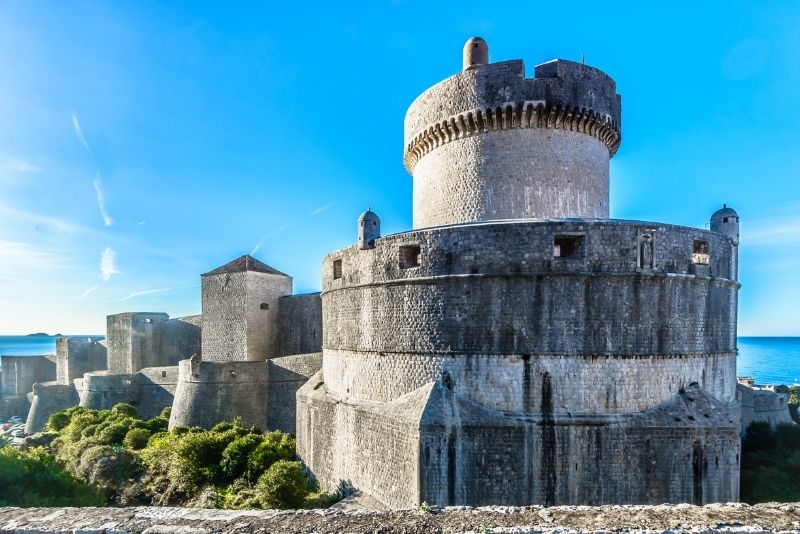 Thanks to its position on the highest point of Dubrovnik, the 14th-century Minčeta Fortress provides both panoramic ocean views and intriguing historical insights in its Upper Corner Tower museum.
The iconic stronghold — which was featured in Game of Thrones — is climbable, easily accessible, and one of the best things to do in Dubrovnik.
We hope you have enjoyed our selection of things to do in Dubrovnik. Don't hesitate to comment below if you wish to recommend other interesting places.
Where travel next? Head north and experience the fun things to do in Split, right next door.
As always, happy travels!