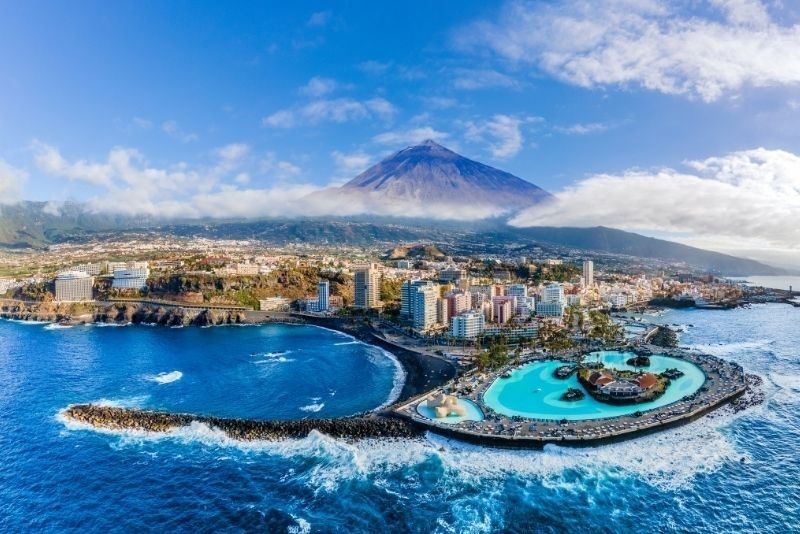 Home to Spain's highest peak and some of the most unique landscapes in the world, Tenerife has long been welcoming visitors to its sun-drenched shores.
The island really packs a punch when it comes to contrasting experiences. Whether you want to climb a volcano, snorkel with turtles, or relax on sandy beaches, there is something here for everyone.
Here is the ultimate list of the best things to do in Tenerife.
1 – Ascend Mount Teide by cable car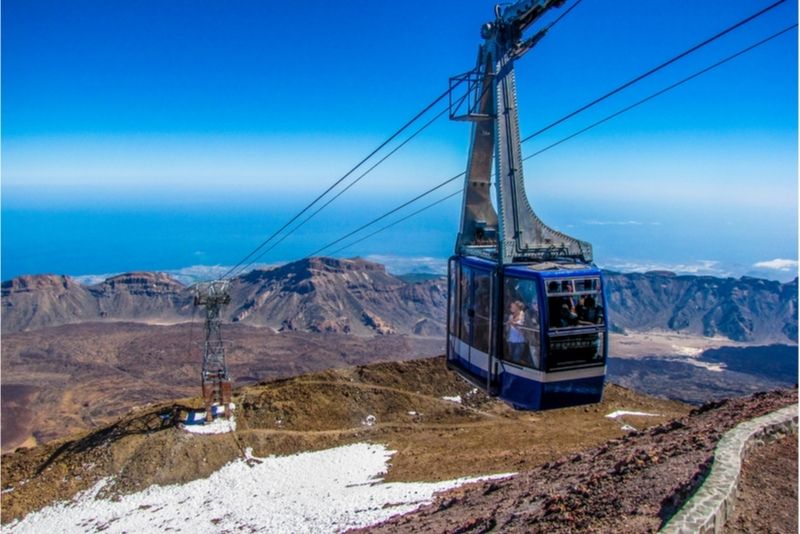 Conquer the highest point in Spain without breaking into a sweat and be rewarded with sweeping island views. The dramatic cable car ascent will take your breath away so make sure you keep your camera handy.
Wrap up warm and explore the rocky volcanic hiking trails that skirt the summit. Choose an evening Teide tour to catch the sunset, which is one of the top things to see in Tenerife.
2 – Harness the breeze on a sailing tour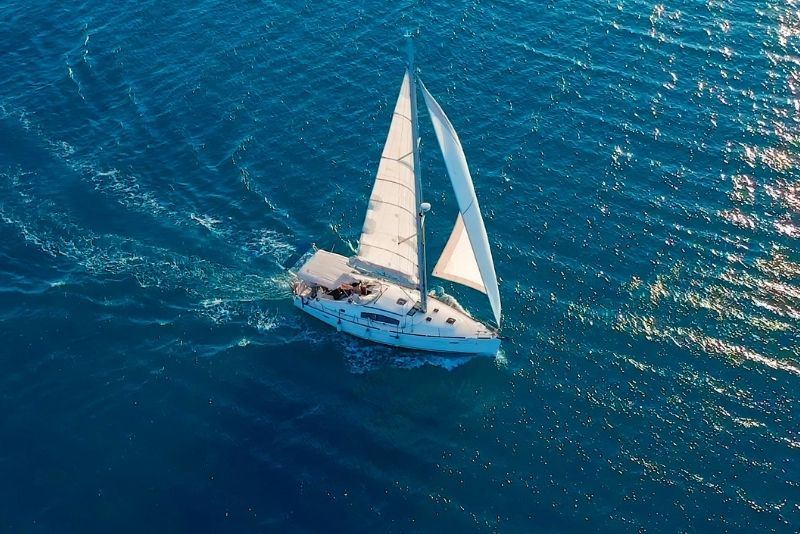 Feel the spray on your face as you glide past towering cliffs, watching whales frolic in the warm Atlantic waters on these fun Tenerife sailing tours. Adventurers can snorkel with turtles and rays, before relaxing on deck with lunch and a glass of bubbly.
As you cruise along you might see dolphins practicing their backflips, which is especially magical as the sun dips below the horizon.
3 – Explore the coastline by kayak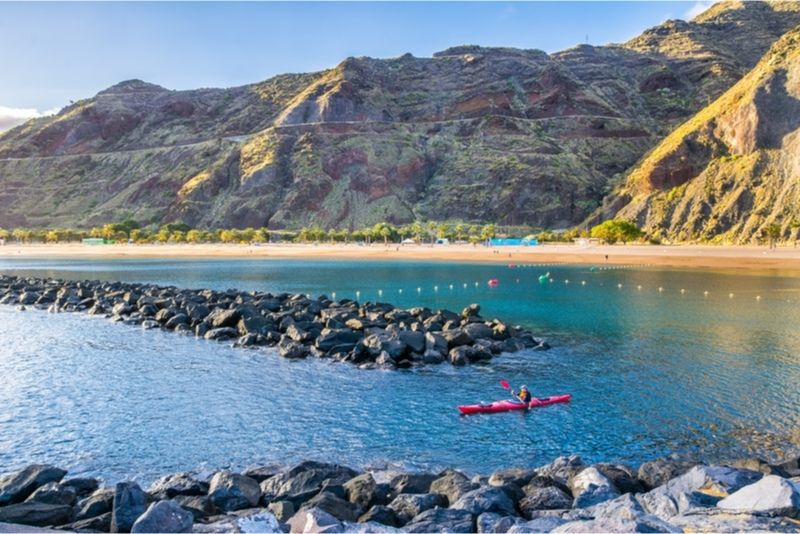 Paddle through marine reserves in search of dolphins and turtles on some of the best kayak tours in Tenerife. Float beneath cliffs, venture into hidden bays, and discover secret caves tucked away on the coast.
Some tours include swimming and snorkeling in sheltered spots, while sunset kayaking trips add a splash of romance to the day.
4 – Feel the thrills on a whale watching cruise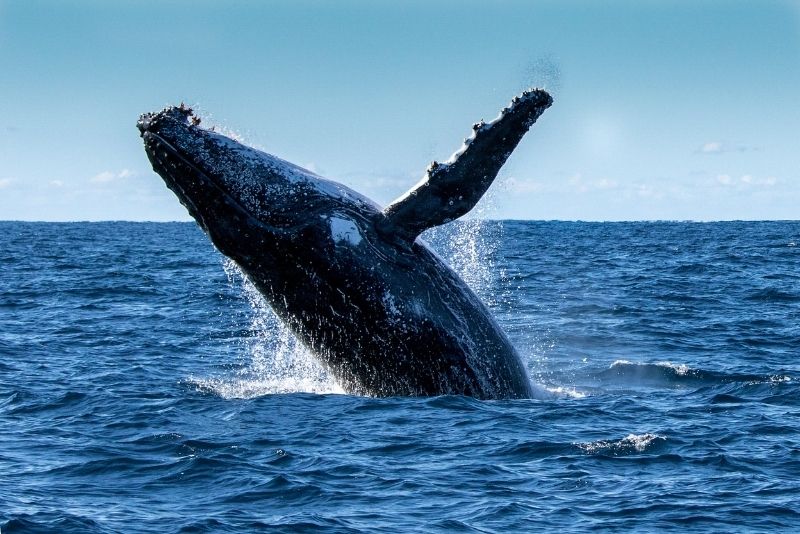 Whale watching in Tenerife will be one of your vacation highlights, with sightings of humpback and pilot whales occurring all year round. You might also encounter dolphins leaping through the waves, and turtles bobbing on the surface.
Tuck into lunch, take a dip in the ocean, and relax on the deck of your catamaran or yacht with a spot of sunbathing.
5 – Summit Mount Teide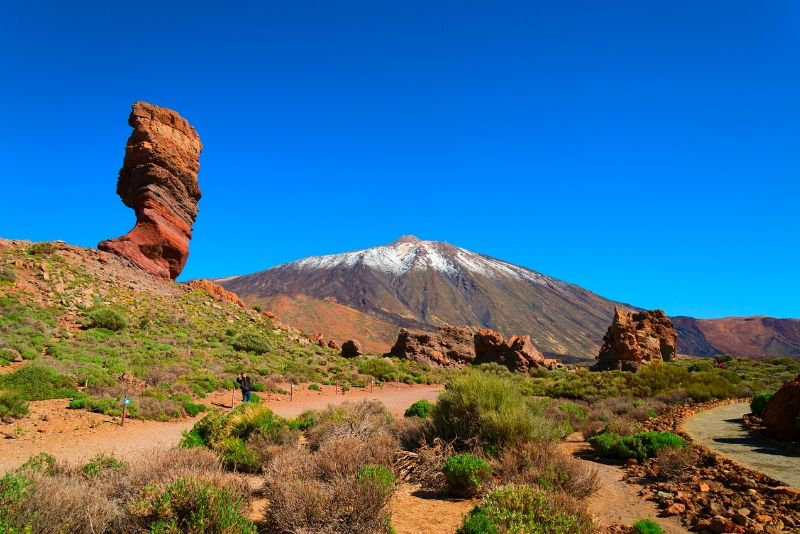 Lace up your boots and traverse dramatic lava fields as you hike up Pico del Teide. Or board the cable car and soak up panoramic views of the caldera as you climb skywards.
Taking a tour of Mount Teide is one of the most unique things to do in Tenerife, after all, it is not every day that you get to stand on top of a volcano.
6 – Take a tour of Santa Cruz de Tenerife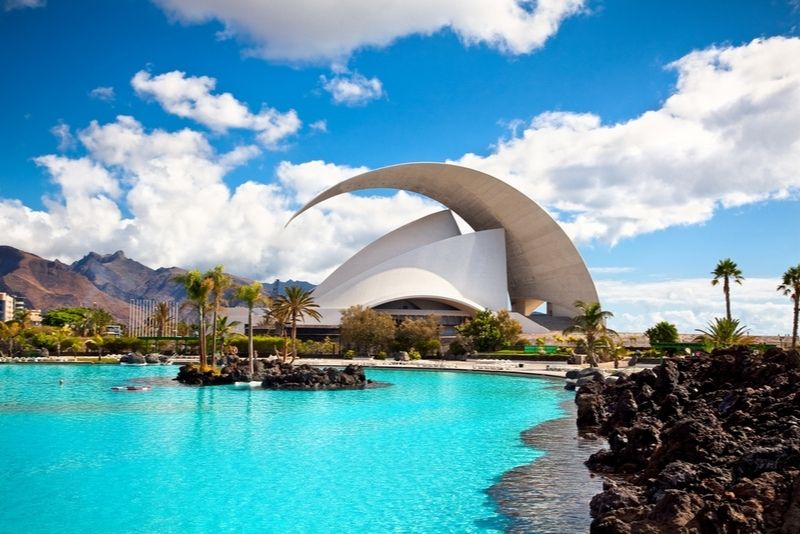 Free walking tours in Santa Cruz de Tenerife are the best ay to discover this buzzing city. Find hidden backstreets and seafront rock paintings, before stopping at the African market for souvenirs crafted from lava.
Stroll through sunny plazas while your expert guide lets you in on insider secrets, including where to find the best local sweets.
7 – Go back to nature in Loro Park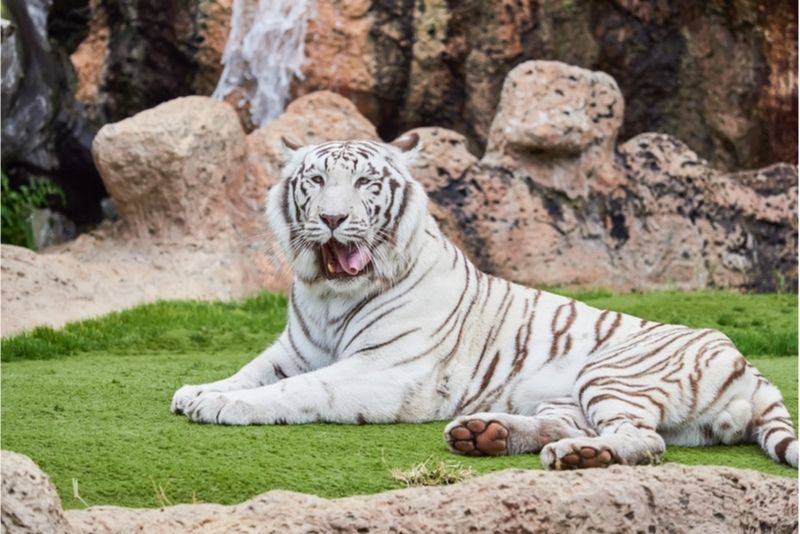 Say hello to the wild inhabitants of Loro Park on a day trip to this beautiful zoo. Meet everything from sea lions and sloths to parrots and penguins as you explore the animal kingdoms.
Enjoy a moment of Zen at the underwater garden and discover the largest Thai village outside Thailand. The kids will love Kinderlandia, where suspension bridges and a roller coaster will have them shrieking in delight.
8 – Unleash the adrenaline on a jet ski ride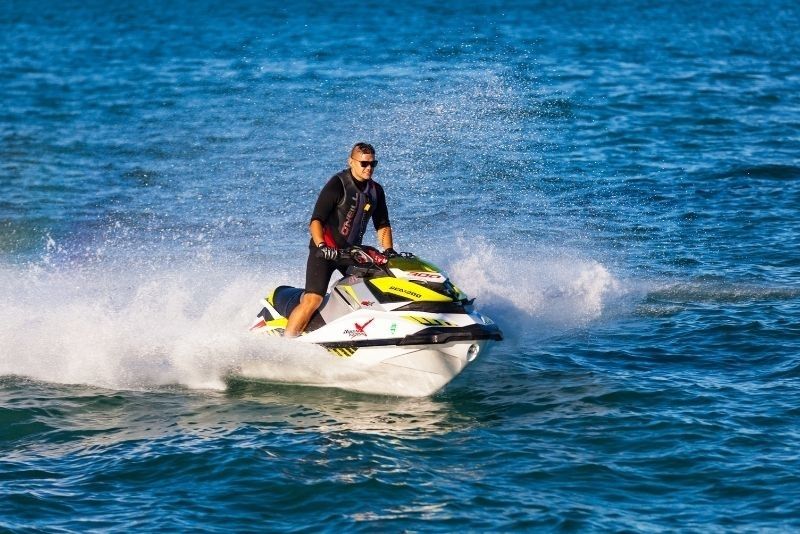 Bounce along the waves of Tenerife's southern coast on a thrilling jet ski ride. The marine reserve is home to dolphins and turtles, so you might have company as you power through the ocean.
Explore secluded bays and mysterious caves with your guide, then marvel at the colossal cliffs looming high above. Keep an eye out for Red Mountain and the iconic Punta Rasca lighthouse.
9 – Take a day trip to La Gomera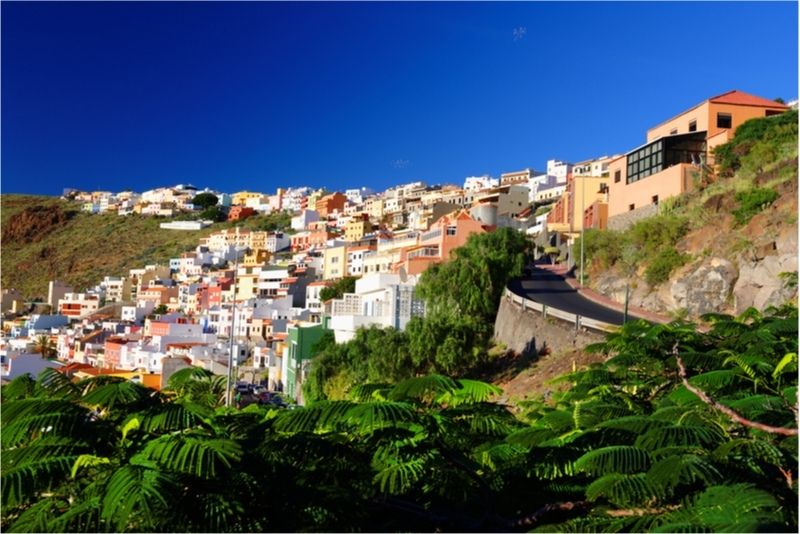 Retreat to the sleepy island of La Gomera and explore one of the best natural reserves in the Canaries on a day trip from Tenerife. After a short ferry ride delve into the lush interior where strange volcanic formations, green forests, and hillside villages await.
Most La Gomera day trips include a traditional lunch and a stop at the stunning Vallehermoso viewpoint for photos.
10 – Chill out at El Medano beach and surf town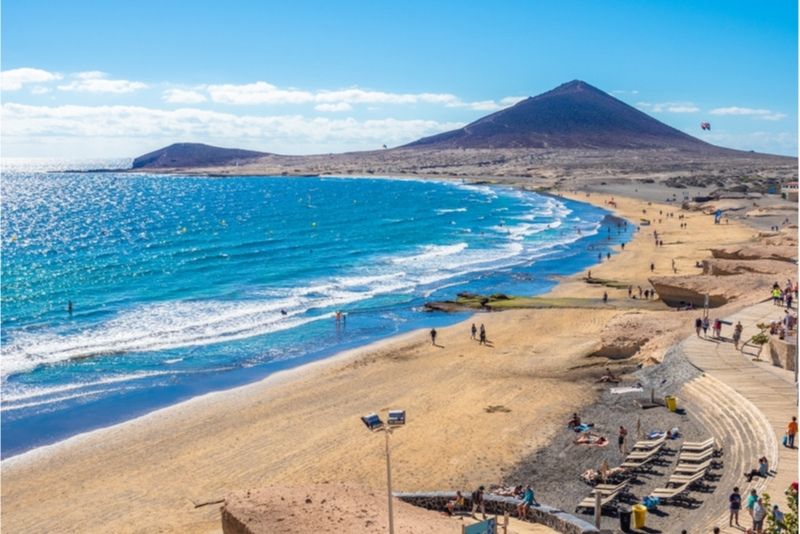 Kick back and relax in this laid-back surf town on the south-east coast of Tenerife. Take to the waves and try windsurfing or kitesurfing wander through the cobbled backstreets and soak up the bohemian vibe.
After some well-deserved beach time treat yourself to freshly caught seafood at a promenade restaurant before popping to an ice-cream parlor or crêperie for dessert.
11 – Go hiking in Anaga Rural Park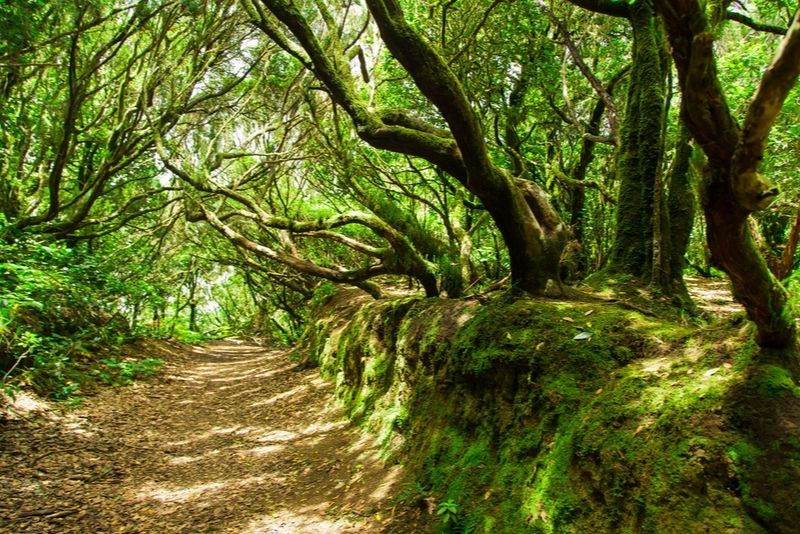 Hiking tours in Anaga Forest are a great way to explore one of the island's oldest areas. Breathe in the scent of ancient laurel trees and discover unique flora and fauna around every corner.
Guided walks in Anaga Rural Park vary in length and are perfect for beginners and seasoned walkers alike. On longer hikes you can explore the unusual cave houses of Chinamada.
12 – Stargaze under celestial skies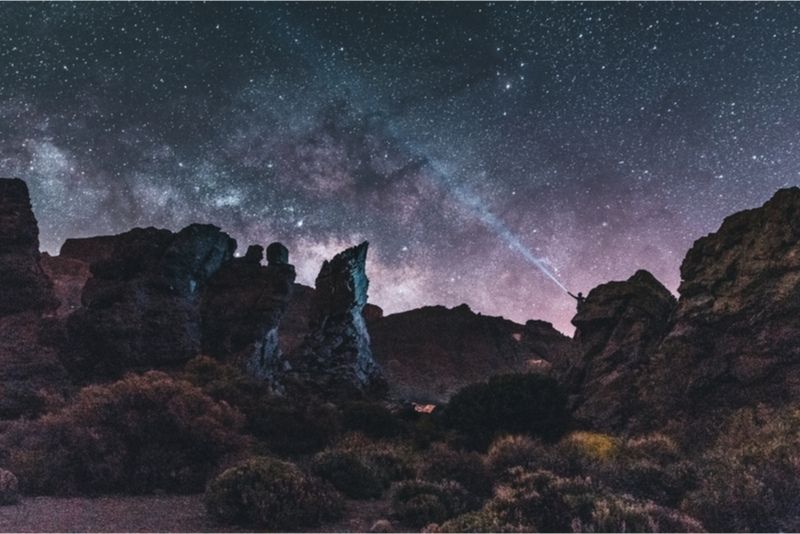 Gazing at the starry sky against the majestic backdrop of Teide National Park is one of the most romantic things to do in Tenerife. Your astronomer guide will welcome you to the observatory at the volcano summit for an evening of celestial discovery.
See if you can spot the Milky Way and maybe even some planets through the telescope.
13 – Admire the dramatic cliffs of Los Gigantes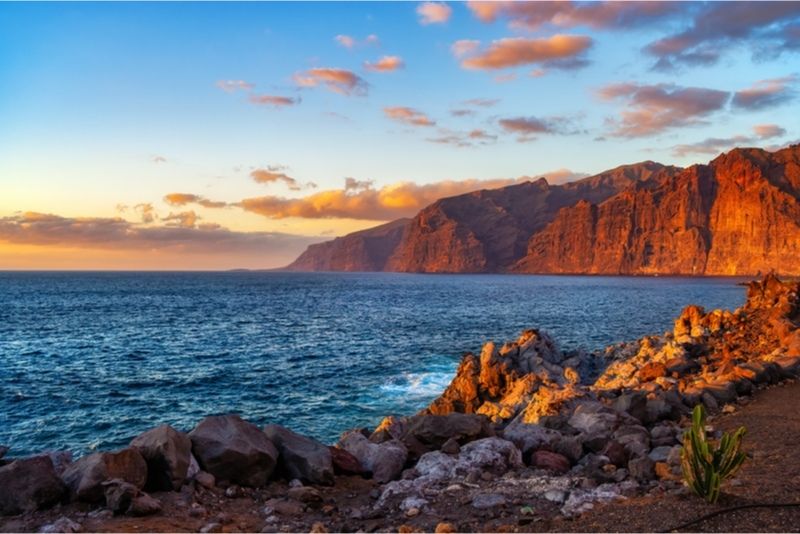 The best way to appreciate these imposing sea cliffs is from the water, so jump on a boat and take in some of the most dramatic scenery on Tenerife. Many Los Gigantes boat tours include whale watching, swimming, and snorkeling.
For those who prefer sticking to dry land, Los Gigantes can be visited on a Tenerife day trip and combined with stops at Masca and Teide National Park.
14 – Snorkel with sea turtles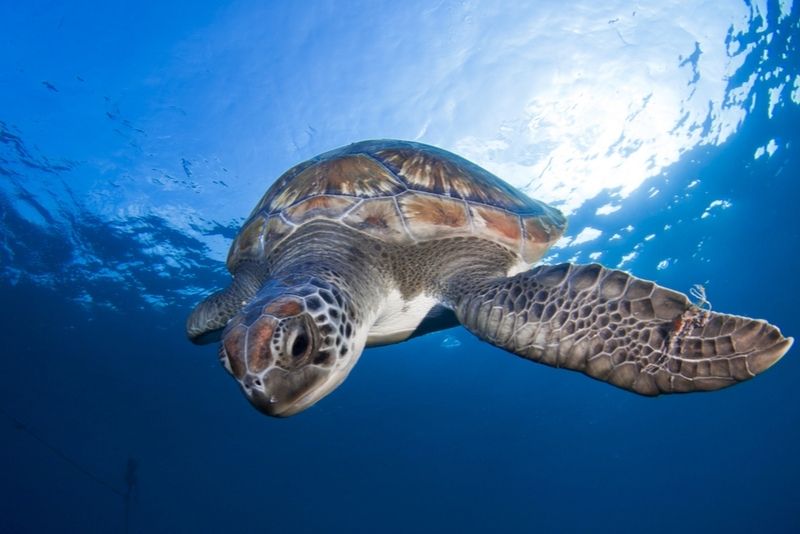 There is something magical about swimming beside these graceful turtles as they propel themselves through the blue ocean. You will see other colorful marine life during your Tenerife snorkeling tour, which can be enjoyed by yacht or catamaran.
Adventurous explorers can paddle along the coast by kayak for the ultimate aquatic experience, getting up close to stunning scenery as well as making friends with the turtles.
15 – Stroll around San Cristobal de La Laguna
Travel back in time as you wander the historic streets of this charming UNESCO World Heritage Site. Pay your respects at La Laguna Cathedral and head to the Plaza del Cristo market to buy hand-crafted souvenirs.
Keep your camera handy for Casa Salazar, an ancient palace with an intriguing history, and take enviable snaps of sunny plazas and colonial architecture.
16 – Brave waterslides at Siam Park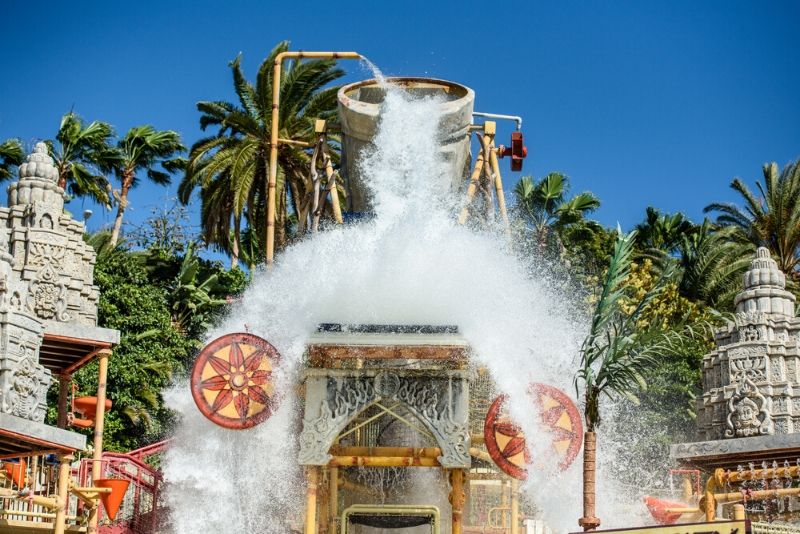 The perfect antidote to the heat is a trip to Siam Park where waterslides and wave pools will cool you down in no time. Will you be brave enough to take the plunge down a vertical chute, or navigate the raging rapids by inflatable boat?
For something more serene, float down the tropical Mai Thai River or chill out on Siam Beach.
17 – Visit vineyards on winery tours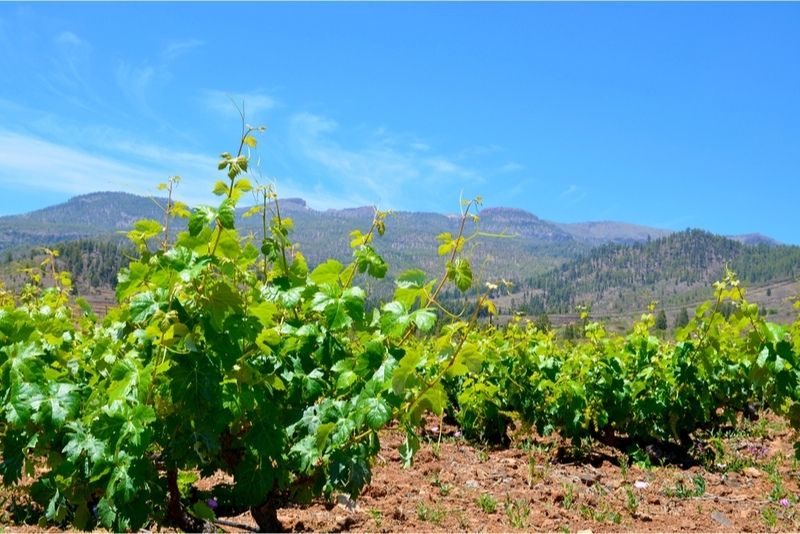 Wine enthusiasts love sampling the local nectar produced here on the rich volcanic slopes of the island. Canarians have been producing wine since Medieval times and know a thing or two about grapes. Luckily they are happy to share their secrets with you.
There are several Tenerife wine tours available with cheese tastings, cellar visits at traditional bodegas, and delicious lunches all up for grabs.
18 – Scuba dive with marine marvels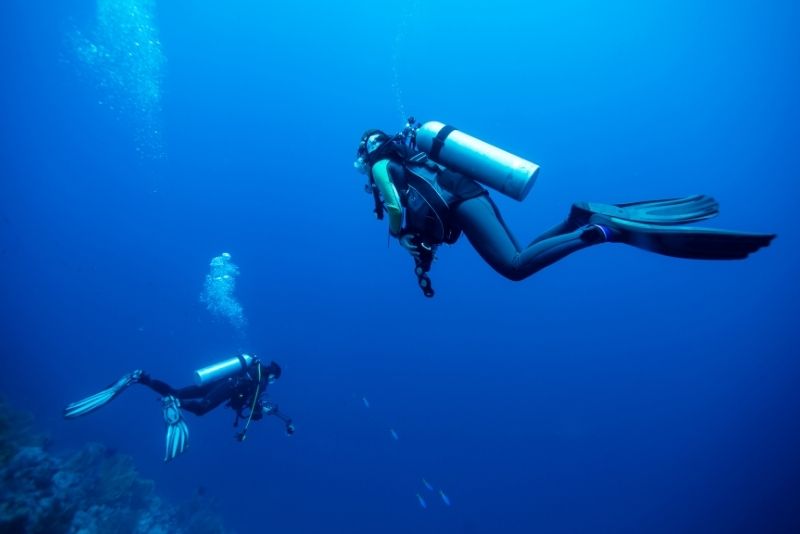 One of the most thrilling things to do in Tenerife is to go scuba diving, and there are numerous tours for beginners and experts alike.
Come face to face with turtles and maybe even dolphins as you glide through this pristine underwater world. If you are lucky you might be joined by rays and perhaps an octopus or two.
19 – Hold tight on an exhilarating ATV adventure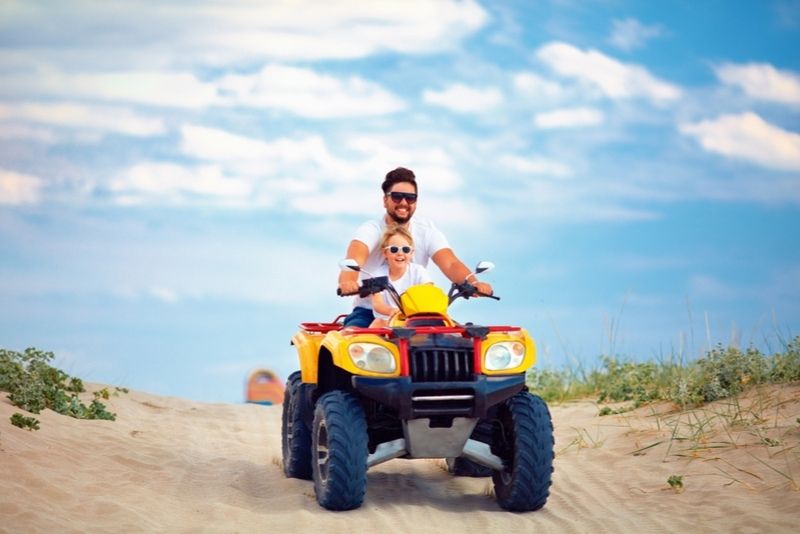 Venture well off the beaten track on an ATV tour in Tenerife, one of the most exciting ways to see the island. Explore lush forests, charming villages, and the lunar landscapes of Teide National Park as you power through the lava fields.
Breathe in fresh mountain air as you discover places few tourists get to see and stop at all the best viewpoints.
20 – Soar above Tenerife while tandem paragliding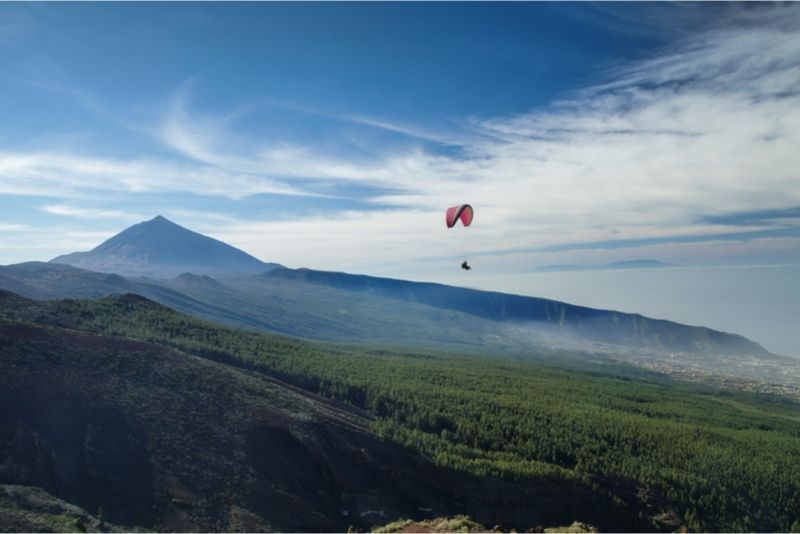 Take to the skies on a Tenerife paragliding tour and see the island from a different perspective. Discover what it feels like to be a bird, floating on the thermals high above dramatic volcanic formations and the rugged coastline far below.
The skilled pilots know what they are doing so just relax and enjoy the spectacular views.
21 – Go on an island jeep safari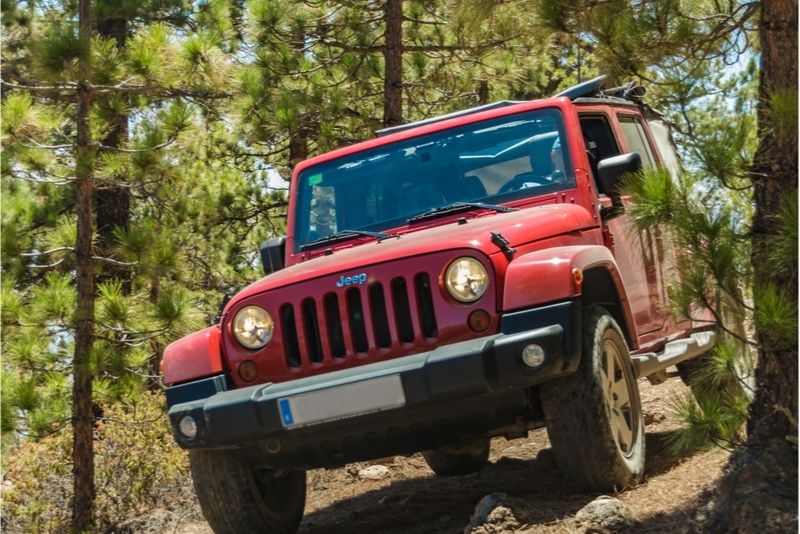 See the best of Tenerife on a full-day 4×4 jeep tour around the island. Stopping at major highlights such as Teide National Park and the pretty mountain village of Masca, these excursions are a must for curious explorers.
Learn about island culture from your experienced local guide and capture otherworldly landscapes on camera at some of the best viewpoints on the island.
22 – Relax at the Aqua Club Thermal Spa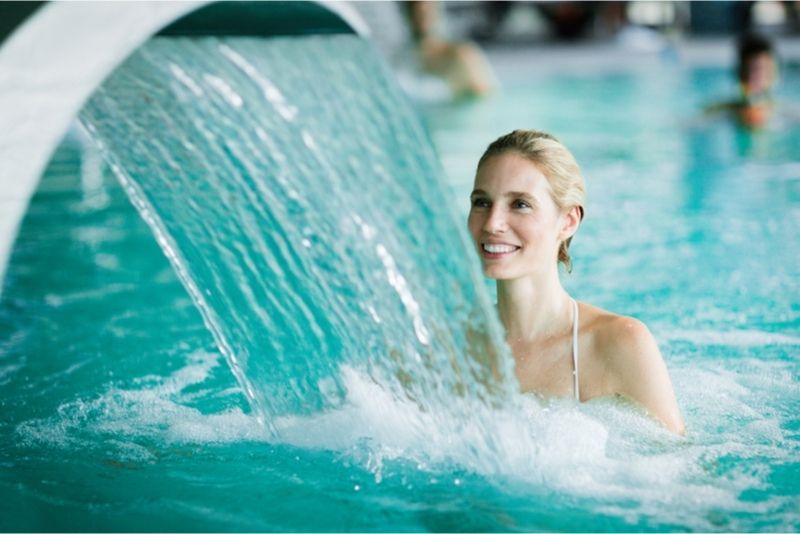 Unwind after your adventures at the Aqua Club Thermal Spa retreat, a temple of health, beauty, and wellness. Get your senses invigorated in the whirlpool bath and sea salt pool, before reclining in the sauna after a massage.
Make sure you try the toning pool and footbath so you leave feeling fully rejuvenated.
23 – Visit Mount Teide Observatory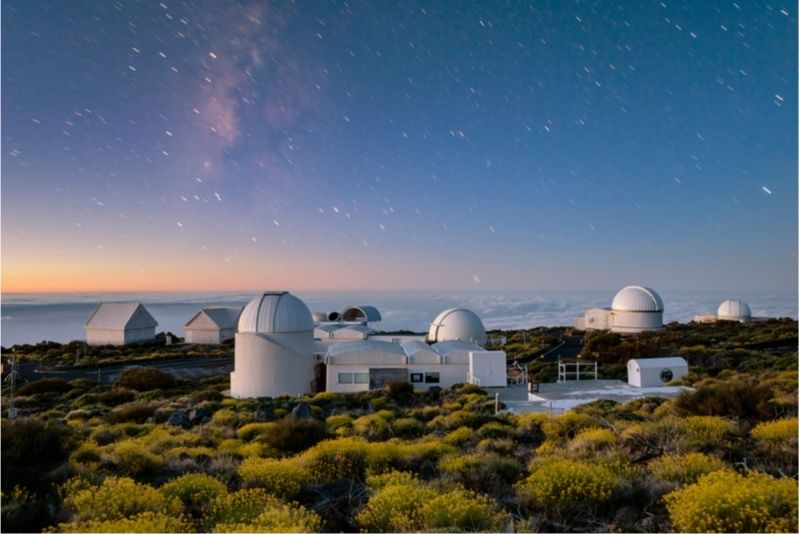 Take a trip to the Teide Astrophysical Observatory, which is one of the most highly regarded research centers in the world. Find out what goes on behind the scenes and see the day and night telescopes used to distinguish individual stars.
Your specialist guide will reveal the ground-breaking discoveries made here and will have you feeling like expert astronomers by the time you leave.
24 – Try surfing at Playa de las Americas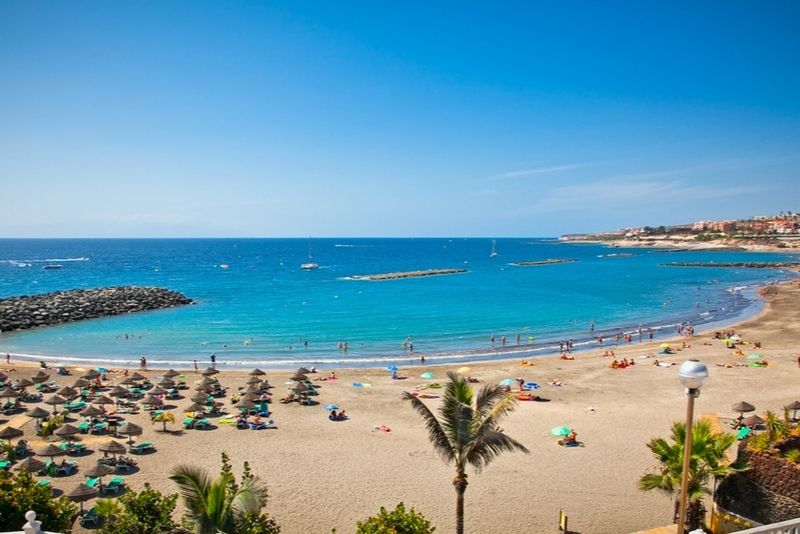 Learn how to ride the waves at Playa de las Americas with a family-friendly Tenerife surfing lesson. The sandy beach is a great place to hone those skills so you can confidently take on the ocean.
Group and private lessons are available, and enthusiasts can book multiple sessions to make the most of their time in the water.
25 – Venture deep into the Jungle Park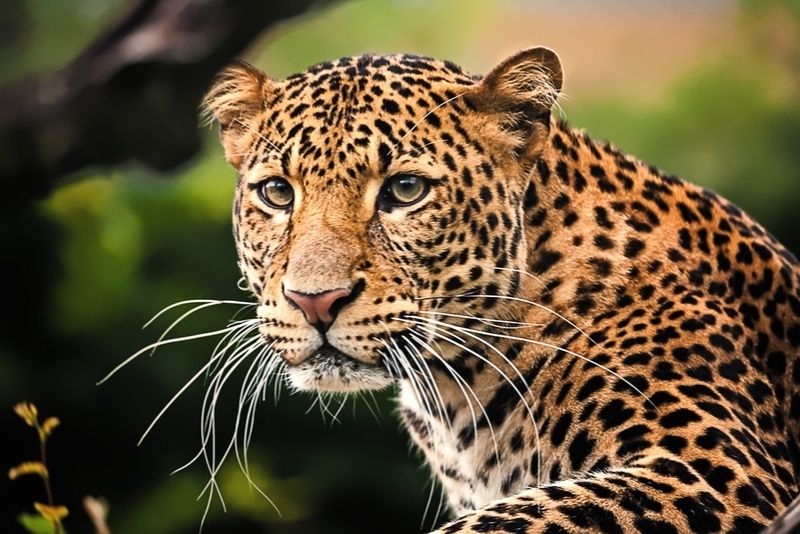 Go wild in Tenerife's Jungle Park, where over 500 animals will keep you entertained for hours. Watch out for cheeky monkeys and ravenous crocodiles as you explore this vast rainforest kingdom, which is one of the best places to visit in Tenerife for families.
See live shows starring playful sealions and acrobatic macaws, then head to the penguin enclosure for feeding time.
26 – Bounce around Tenerife by buggy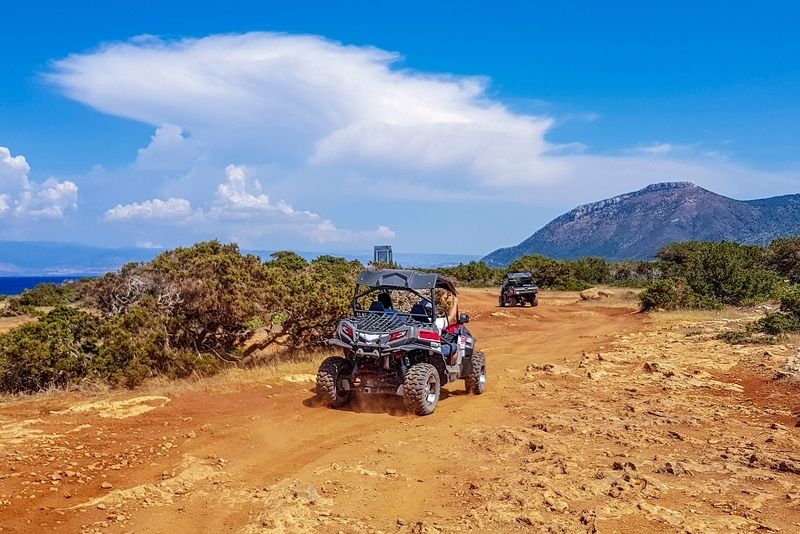 Strap in and zoom across the rugged volcanic terrain on an adventurous Tenerife buggy tour. Experience the thrill of driving off-road and explore hidden corners of the island far from the beaten tourist trail.
Stop at scenic viewpoints for perfect photos of Mount Teide, and visit the coast for sandy beaches, gigantic cliffs, and fresh sea air.
27 – Get wet and go wild at Aqualand
Enjoy a fun-packed day with the family at Aqualand, where water slides and wave pools are all part of the excitement. Let the kids discover their inner sea rover at Pirate Island, and take a spin on rides like Tornado and Kamikaze if you dare.
Beat the heat by floating down the lazy river, or head to the Jacuzzis and treat yourself to a hydro-massage.
28 – Stroll the cobbled streets of Garachico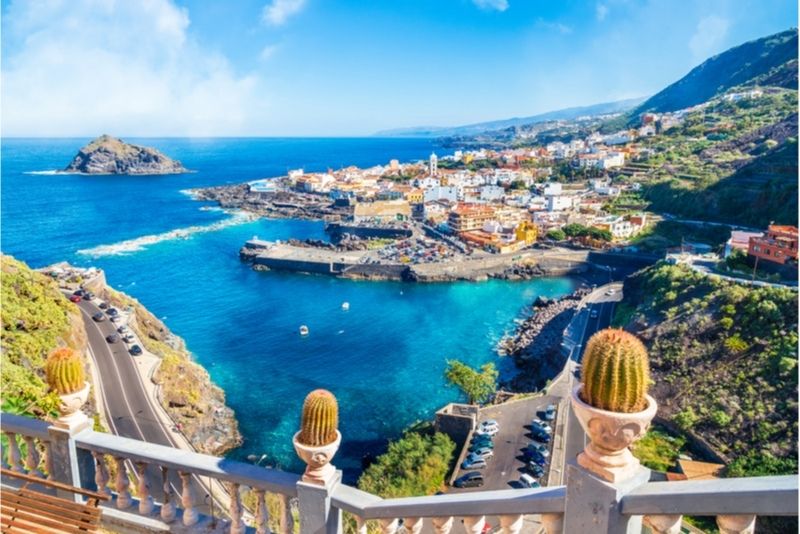 Garachico is one of those places where time stands still, and you can too. This colorful colonial town is all about wandering slowly through historic streets where buildings with wooden shutters are draped in bougainvillea.
Visit Castillo de San Miguel before enjoying some local ice cream beneath a shady palm tree in the plaza. To cool off, take a dip in the natural pools at El Caletón.
29 – Go back in time at La Casa de los Balcones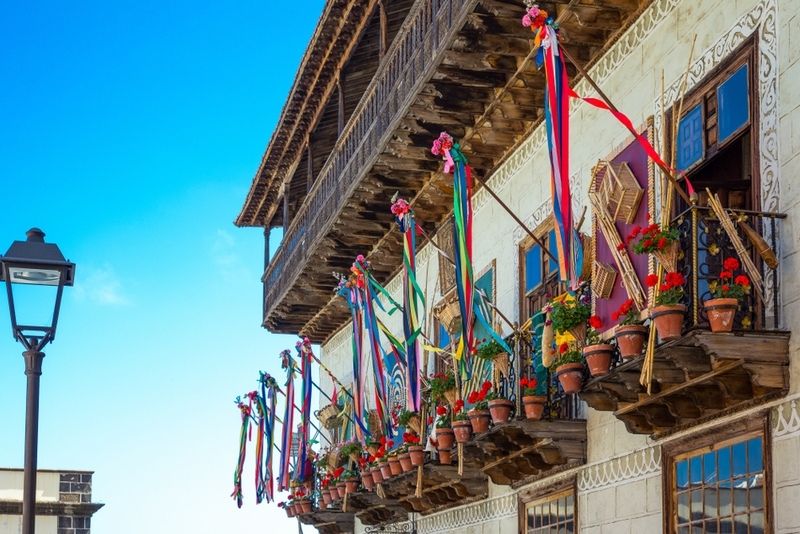 Standing proud in the historic center of La Orotava in the north of the island, La Casa de los Balcones is a must-see for architecture buffs. The highlights of this 17th-century house are the intricately carved wooden balconies which are often festooned with flowers.
Inside the museum you will find a gorgeous Canarian style patio and local handicrafts that give insights into life here over the centuries.
30 – Head into the hills at Masca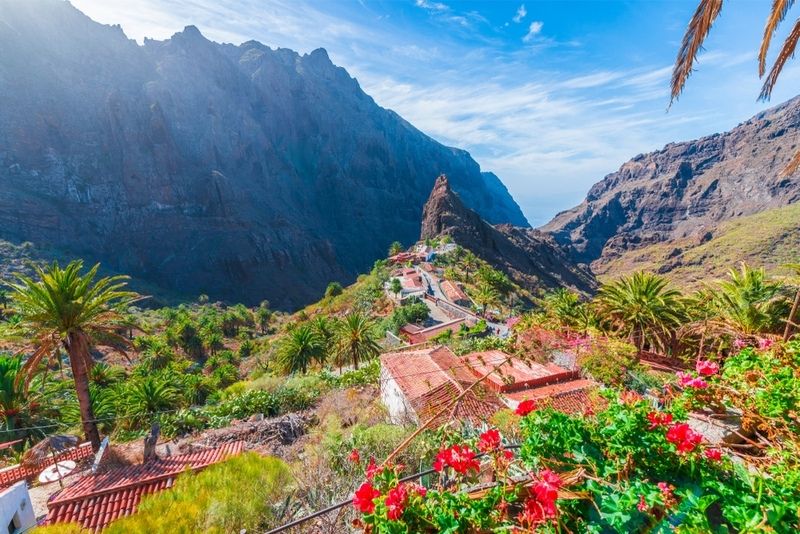 Try not to let your jaw drop as you head over dramatic mountain passes and negotiate hairpin roads on your way to the tiny hillside village of Masca. The journey is as beautiful as the settlement itself, which is hidden away in a remote gorge in Teno National Park.
Walk down into this historic village and visit the church, learn about pirates, and enjoy lunch at a restaurant with a view.
31 – See a real dragon tree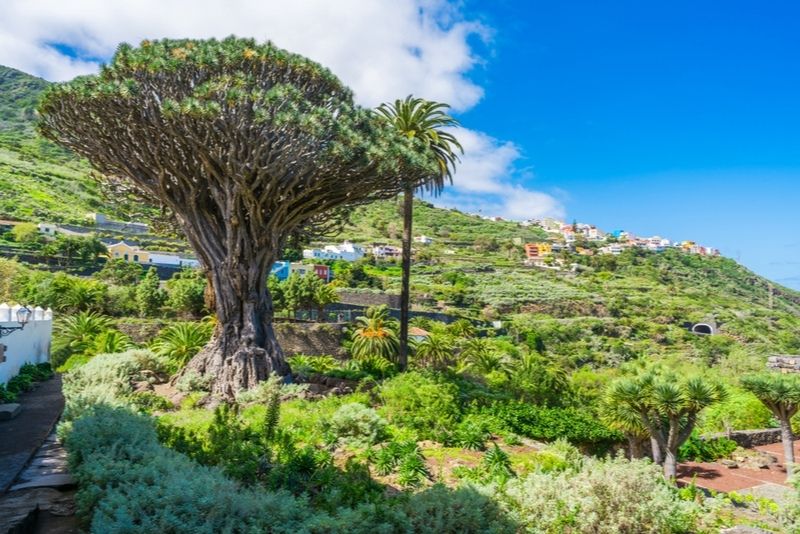 Have you ever seen a tree that bleeds dragon's blood? There were once lots of dragon trees here on Tenerife but few remain today – their red sap boasts healing properties so most have been harvested over the years.
At around 1000 years old this unusually shaped specimen in Icod de los Vinos is thought to be the oldest dragon tree in the world, so seeing it with your own eyes is a real treat.
32 – Fly through the trees at Forestal Park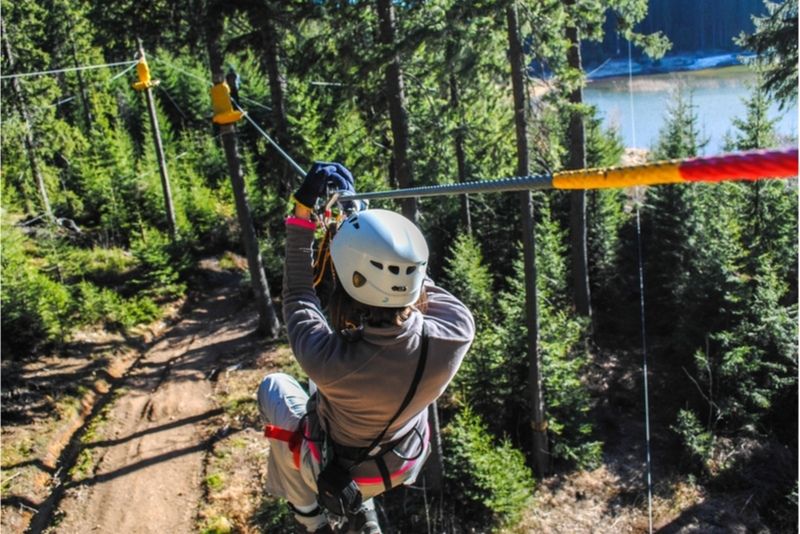 Swing through the pine trees and discover what it feels like to fly at this family-friendly treetop adventure park. Get the adrenaline going as you negotiate the high ropes course and leap off Tarzan swings in the beautiful Forestal Park.
Soaring along on the end of a giant zipline is one of the most exhilarating things to do in Tenerife. Will you be brave enough to give it a go?
33 – Watch dolphins in the wild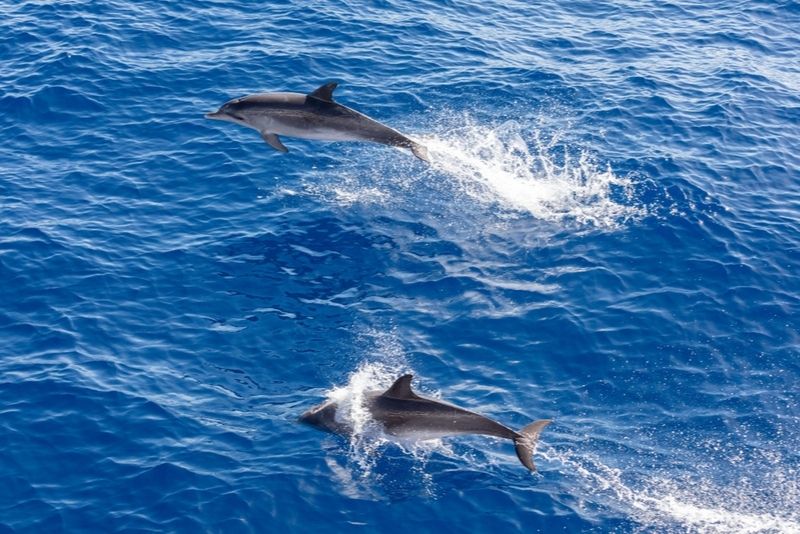 Is there anything quite so magical as encountering dolphins up close? The best way to see these playful creatures in their natural habitat is on a Tenerife dolphin watching cruise.
Keep an eye out as you sail past magnificent cliffs and secret bays – make sure your camera is handy. Jump overboard for swimming and snorkeling or stay on deck and listen to the enchanting dolphin chatter using sonar equipment.
34 – Discover the Pyramids of Güímar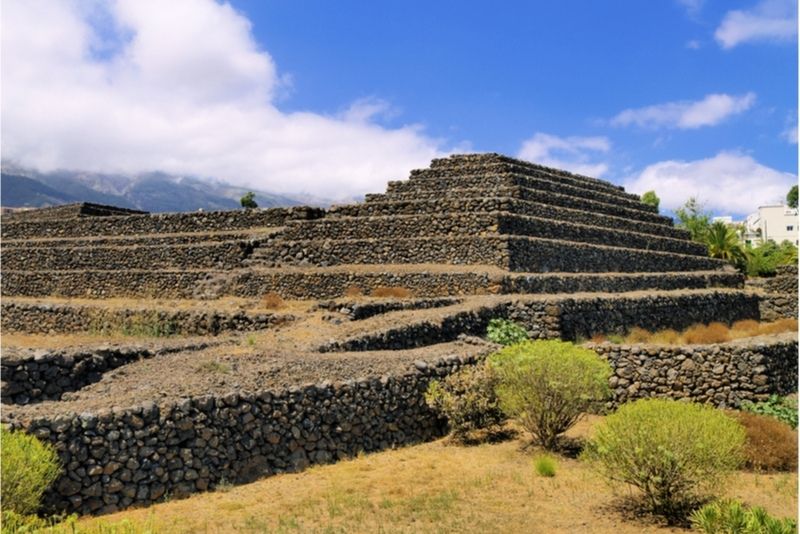 Egypt is not the only destination with pyramids, and the 19th-century lava stone monuments here on Tenerife are just as mysterious. These six pyramids look similar to the Aztec temples in Mexico, and archaeologists continue to argue about their origins.
Visit the Güímar Ethnographic Park to discover the truth and walk through the themed gardens to mull it all over.
35 – Take a dip in the natural pools at Bajamar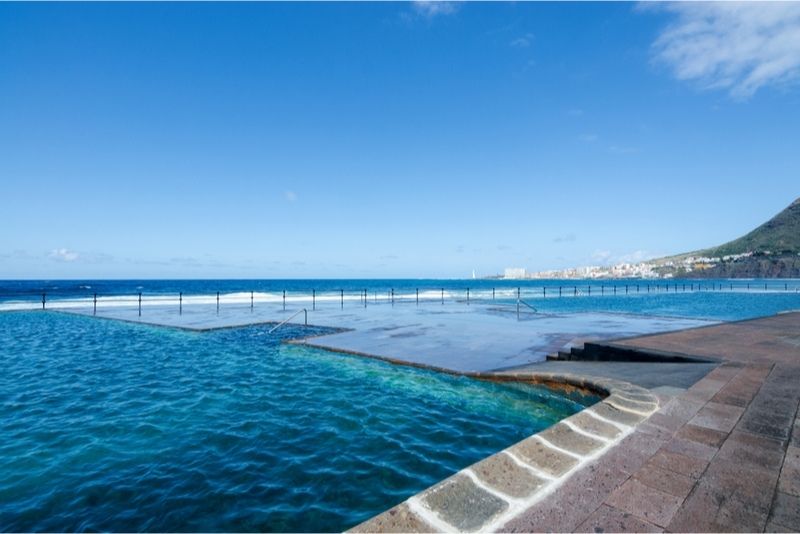 Cool off in the heat by jumping into the natural sea pools at Bajamar in the north-east of Tenerife. Take a picnic and spend the afternoon at the sandy beach, the perfect place to relax after an invigorating swim.
Lifeguards are on watch during the day and one of the pools is child-friendly so visiting Bajamar is an ideal family activity in Tenerife.
36 – Hike the Black Mountains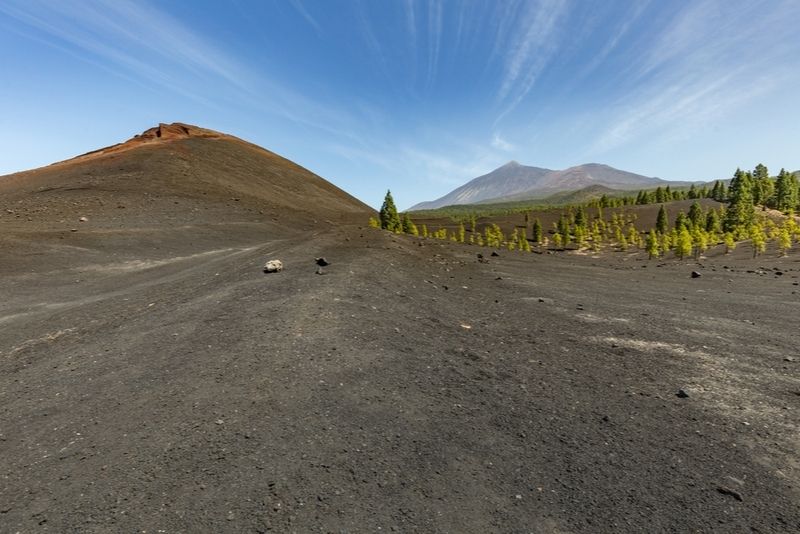 If you want to stretch the legs amidst dramatic scenery without the crowds, head to the hiking trails of Montañas Negras, the Black Mountains in the west of the island. Walking here will get the heart pumping as you discover solidified lava flows and majestic volcano vistas.
This striking volcanic landscape is one of the most memorable things to see in Tenerife, so make sure you pack the camera.
37 – Walk barefoot along sandy beaches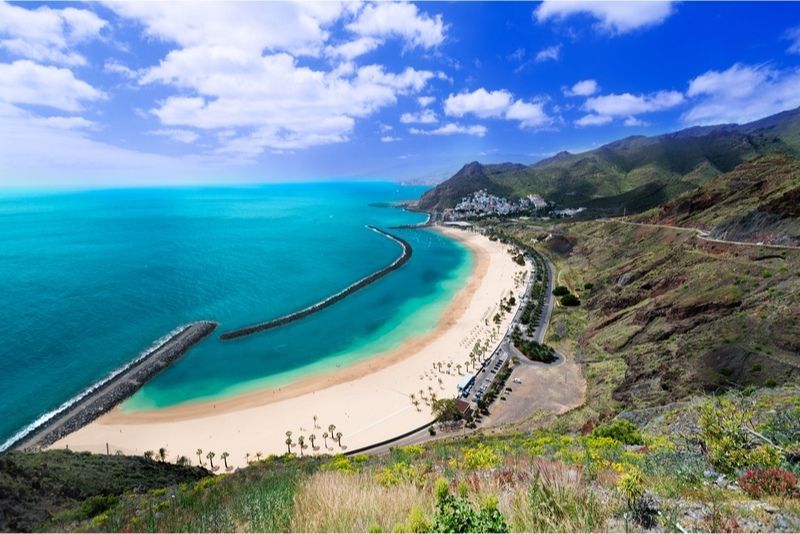 Some of the best beaches in Tenerife include Playa de las Teresitas, famous for its mile of powdery white sand, and Playa Jardín, home to warm black sand and magnificent views of Mount Teide.
For something a little wilder kick off your shoes and stroll along the more isolated sands of Playa de la Tejita. Meanwhile, sunset chasers and photographers should visit Playa de Benijo to see rocky silhouettes outlined against fiery red skies.
38 – Explore underground at Cueva del Viento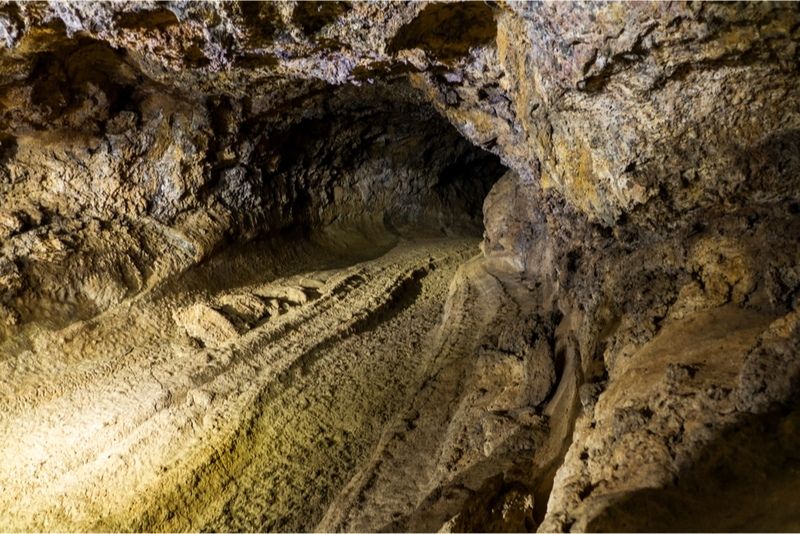 Fasten your helmet and switch on your flashlight as you venture into one of the largest volcanic tubes in the world, the Cueva del Viento. Hold your nerve as you discover a labyrinth of twisting passages snaking towards the center of the earth.
Stunning geomorphological formations like chasms and terraces were left behind by a lava flow, which makes this the best place to go potholing in Tenerife.
39 – Wiggle your hips at Santa Cruz Carnival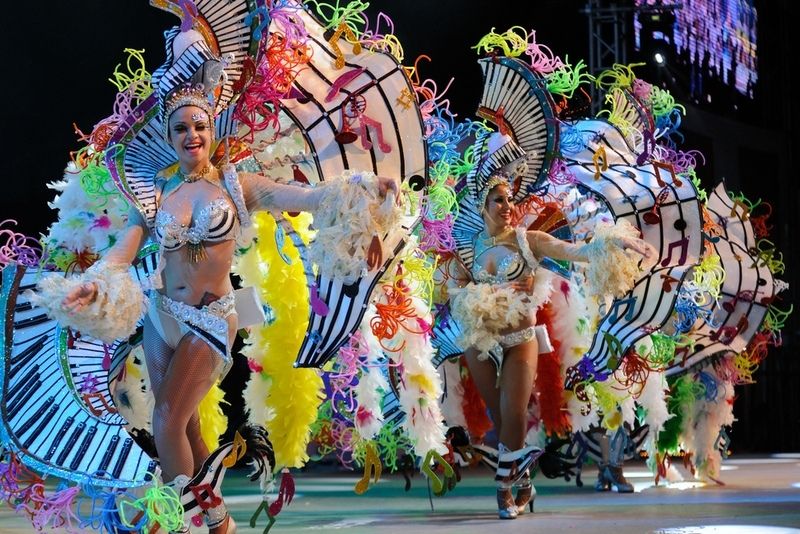 The spirited festivities in Santa Cruz are a great reason to visit Tenerife in February. Allow yourself to get caught up in the rhythms and exuberance of this laid-back fiesta.
Gasp at glamorous costumes and enjoy live music and dancing in the streets. The icing on the cake is the Burial of the Sardine ceremony, which culminates in a weekend of lively parades and shows.
40 – Visit Puerto de la Cruz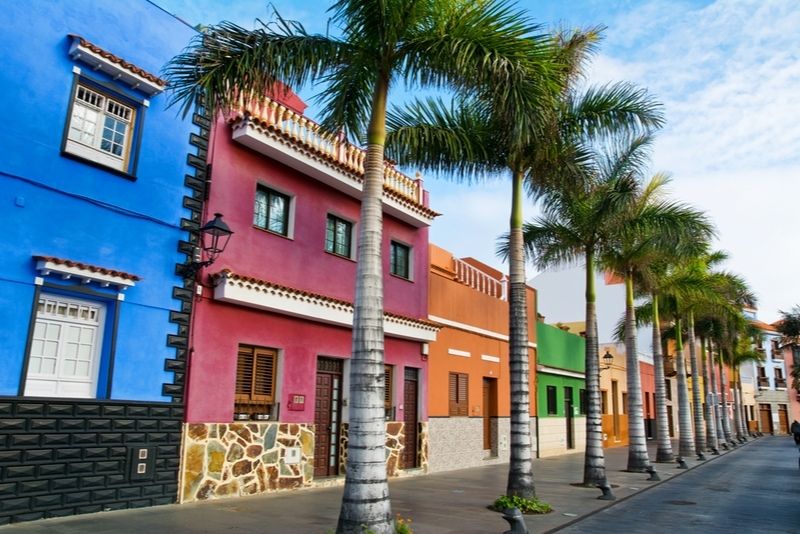 If you fancy a bit of action and entertainment during your Tenerife vacation consider spending some time in Puerto de la Cruz, a lively northern city known for its sandy beaches and the Loro Park zoo.
Enjoy a more tranquil afternoon by exploring historic streets in the old town and taking photos of the quaint harbor. Then quench your thirst in one of the colonial-style cafes that line the leafy plazas.