Jungle Park offers an unforgettable adventure in the wilds of Tenerife. This family friendly attraction is a wildlife park with a difference; a zoological and botanical paradise that is home to fascinating creatures and astounding floral wonders.
As Tenerife's top eco-friendly destination, it has something for everyone —spectacular bird shows, jaw-dropping big cat encounters, serene jungle trails, and much more. Read on to find out all there is to know about getting tickets to Jungle Park in Tenerife.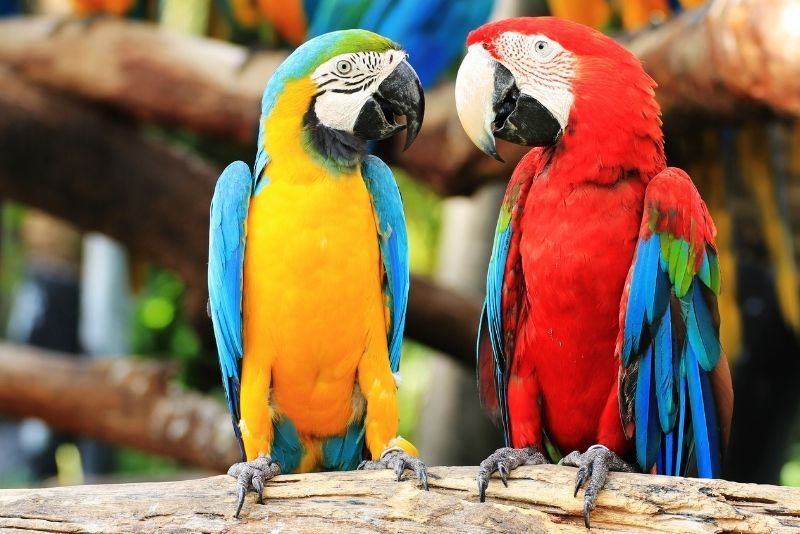 Here's all you need to know about Jungle Park, one of the most wild and educational theme parks in Tenerife.
How much do Jungle Park tickets cost?
There are several different ticket options available if you want to visit jungle Park:
Flexi Ticket
Adults: €32
Children (5-10 years): € 25
Infants (3-4 years): €13
These tickets are only available for purchasing online and can be redeemed at any time within 90 days of purchase.
Standard Ticket
Adults: €32
Children (5-10 years): € 25
Infants (3-4 years): €13
Standard tickets are only valid for the chosen date of entry. Discounts are available if booked online.
Pack Tickets
Family pack - 2 adults plus 2 children: €108
Friends pack - 4 adults: €124
For the purpose of these tickets, adults include anyone over the age of 10 years. These package deals are only available online.
Who is eligible for discounts?
Residents qualify for a discount for all ticket types. For residents, the flexi type tickets have a surcharge if purchased on site while prices may vary for specific-dated tickets depending on the date booked.
Should you book in advance?
It is always best to make an advance booking to popular attractions such as Jungle Park, especially during peak season. This will guarantee that you skip the queues at the ticket office and maximize your time exploring the theme park.
Are there any combined tickets or tours including Jungle Park and other attractions?
Jungle Park and Aqualand Costa Adeje Two-Parks tickets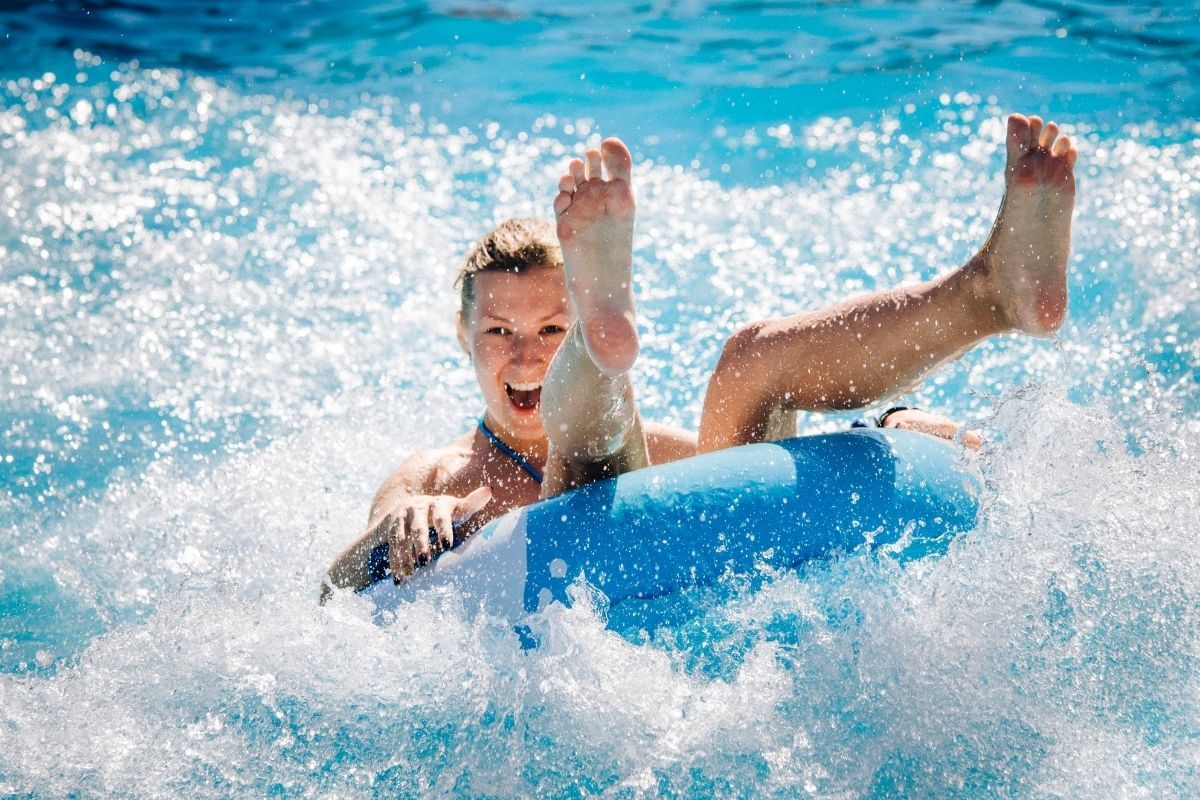 Combine the fun of a water activity and the excitement of a jungle adventure with a combo ticket that provides access to both attractions at a discounted price.
Adults: €46
Children (5-10 years): € 37
Infants (3-4 years): €17
A Two Parks ticket allows you a one-day entrance to Jungle Park and a one-day entrance to Aqualand Costa Adeje. Tickets are valid for 90 days from the date of purchase and do not need to be redeemed on consecutive days.
The "BOB" attraction and other optional activities are not included in any of the entrance ticket prices.
What will you see inside?
There are so many things to do once inside Jungle Park that it might be difficult to decide where to head first.
Jungle Park is home to an extensive variety of animals including a six-banded armadillo and various monkey species and lemurs. The park also houses reptiles, including alligators and crocodiles, and a variety of interesting and exotic birds.
Exclusive experiences not included in the entrance fee include a sea lion encounter, "Animal Passport", exotic bird shows and the chance to feed some of the park animals yourself.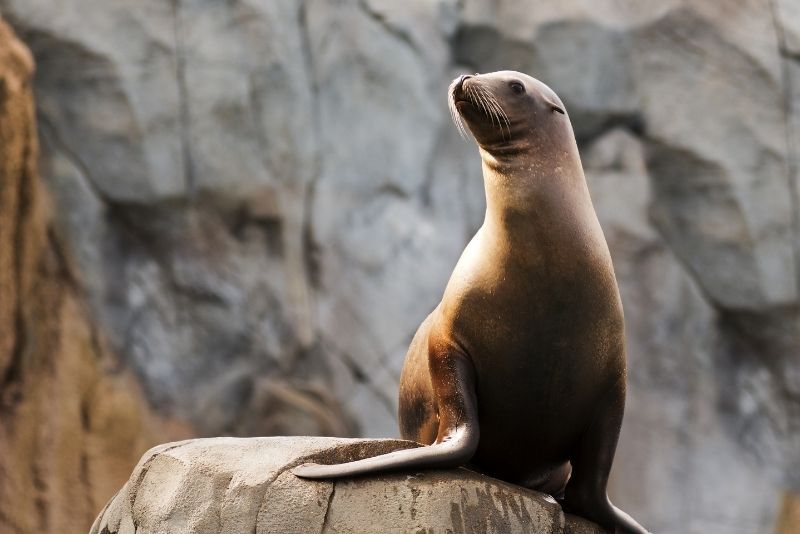 Jungle Park Tenerife is not just an animal kingdom but also a display of nature's botanical wonders. Visit the water lily pond or cactarium for a contrasting picture of earth's diverse plant species. Or pay a visit to the Mushroom farm, where you can witness the cultivation process
For the adventurous, there's the Jungle Raid, a network of suspension bridges, passages, and trails that take you high above the jungle floor, offering a unique perspective on the park.
You can also enter the Bat Cave, a volcanic cave that is home to many bats to learn about their lives and habits. Finally, the BOB is an exhilarating bobsled style experience that offer 800 meters of fun and excitement.
With its rich diversity and interactive displays, Jungle Park Tenerife offers a thrilling exploration of nature's wonders. It's an experience that will leave you with lasting memories.
How to get there?
There is a free bus service for visitors to Jungle Park that travels a circular route through Costa Adeje, Playa de Las Américas and Los Cristianos. Bus seats are limited and are available on a first come, first serve basis.
If you are self-driving, Jungle Park is located near La Camella. You can head along TF-28 from Playas de Las Américas or Granadilla or TF-51 from Vilaflor.
What are the opening times?
Jungle Park is open daily between 10 AM and 5:30 PM.
Is it wheelchair friendly?
Jungle Park's website does not provide specific information regarding accessibility. Some areas and pathways of the park may be uneven, therefore, not easy to access for people with limited mobility.
There are bathroom facilities for people in wheelchairs at the entrance to Jungle Park, but not within the park.
When is the best time to visit Jungle Park?
The best time to visit Jungle Park in Tenerife is during the mild seasons, which are spring (March to May) and autumn (September to November). During these times, there are fewer crowds compared to the peak summer months.
Tenerife's climate is pleasant throughout the year, so you can visit Jungle Park at any time. It's worth checking the park's website to inquire about any specific events or activities taking place during your preferred visit dates before booking.
Which other theme parks can be visited in Tenerife?
Travel tips
Tenerife's weather can be unpredictable, so it's a good idea to check the forecast before your visit.
Arrive early to beat the crowds and have more time to explore the park.
Wear comfortable and breathable clothing for the humid jungle weather.
Wear sturdy shoes for walking and exploring.
Bring a hat, sunglasses, and sunscreen.
Apply insect repellent to protect yourself from mosquito bites.
Carry a water bottle and drink regularly throughout your visit.
Grab a park map at the entrance or use a digital map if available to help you navigate through the different sections of the park.
Take regular breaks to rest, relax, and enjoy the surroundings at the designated picnic areas.
Don't forget to bring your camera or smartphone to capture the beautiful landscapes and wildlife. However, remember to be respectful of the animals.
Pay attention to the park rules and follow the instructions given by the park staff, especially when it comes to interacting with the animals.
Help preserve the natural beauty of the park by not littering and disposing of trash in designated bins.
Respect the wildlife by observing them from a safe distance and refraining from feeding them unless instructed otherwise.