Forget about Zagreb; move over, Split!
Today, it's all about Split. As Croatia's second-largest city and the focal point of the stunning Dalmatia region, this Adriatic gem is climbing the tourist charts with every passing year. Still, despite its increasing popularity, compared to the overrun tourist hubs of Western Europe, Split remains serene, relatively quiet, and rarely crowded.
Known as the second largest city in Croatia, Split is also known for its Venetian architecture, fantastic cuisine, and relatively low-cost attractions. Another bonus? It has almost 2,500 hours of sun per year, making it a perfect destination to travel to all year round.
If you're on the hunt for the most fun things to do in Split (or the best things to do in Croatia, in general), then look no further.
From adrenaline-pumping rafting, hiking, and canyoning activities to an Old City exploding with cultural and architectural history, not to mention all the nightclubs and Game of Thrones fanfare, the sun-kissed city of Split boasts something for every kind of traveler.
Ready to see what Croatia's Adriatic metropolis-by-the-sea has to offer?
1 – Stroll through the historic Old Town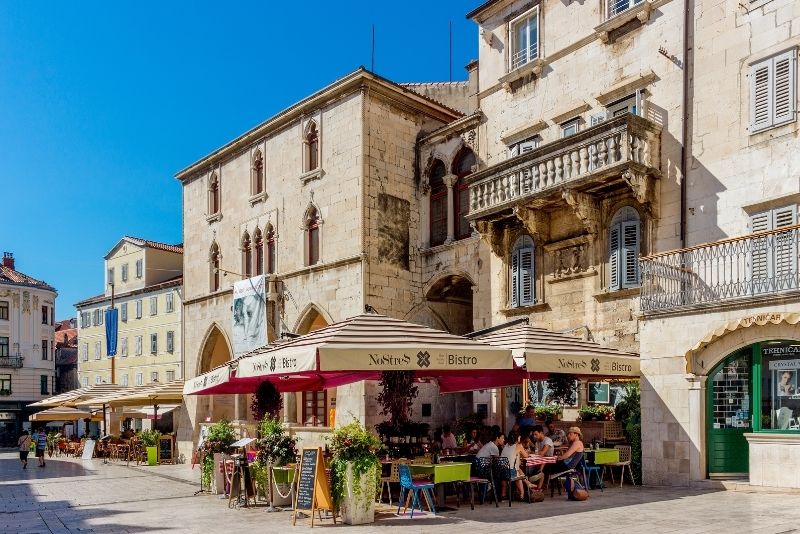 Walk along cobblestoned streets; explore the 1700-year-old Diocletian's palace, and step inside the oldest Catholic cathedral in the world (Cathedral of Saint Domnius), all within the confines of Split's charming Old Town.
In between visiting the landmarks, take a break at one of many tourist-adored restaurants, cafes, and bars.
2 – Step back in time at the Diocletian's Palace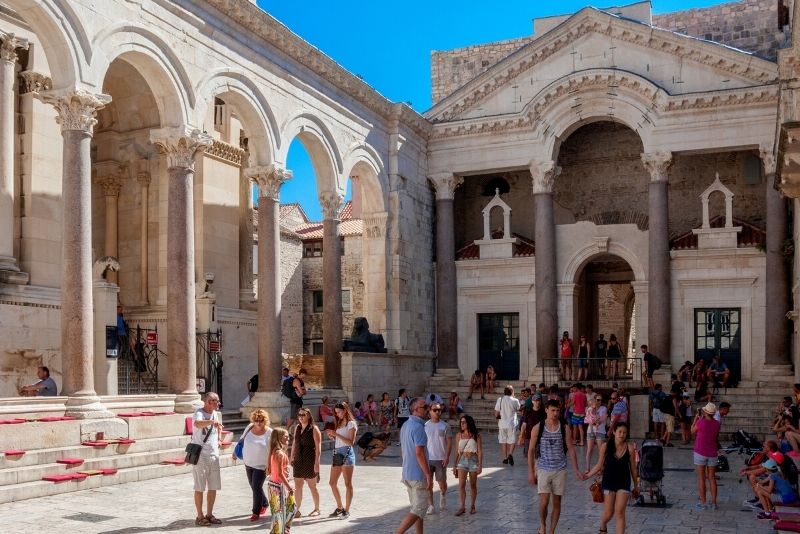 Dating back to 293 AD, Diocletian's Palace is one of the most historically significant buildings in Croatia, and therefore a non-negotiable addition to any history or architecture buff's list of things to do in Split.
The Roman icon can be explored as a standalone attraction, however, many visitors choose to combine it with a guided Old Town walking tour.
3 – Witness the sparkling hues of the Blue Cave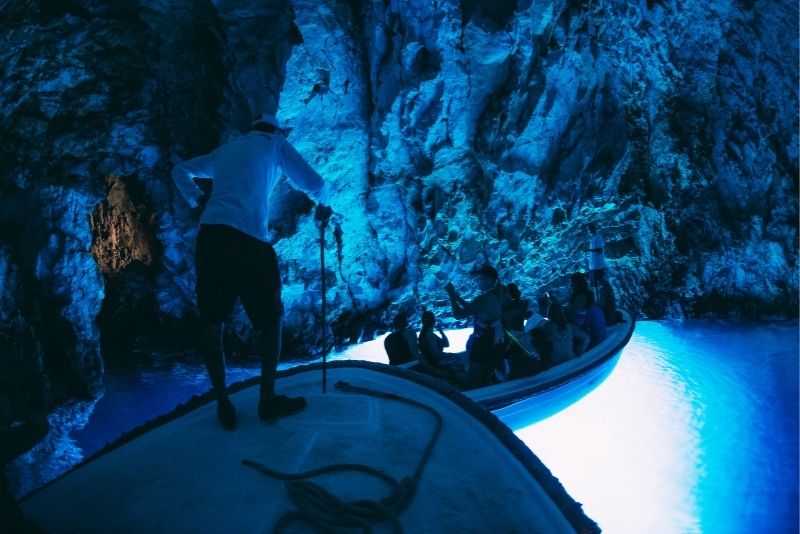 Cameras at the ready, people!
Over on the east side of the tiny island of Biševo, the unequivocally stunning Blue Cave awaits — its radiant tones making for the perfect backdrop of any Dalmatian coast selfie.
While the most popular grotto in the area, it's far from the only; 25 additional caves scatter Biševo, and the majority of tours will admire at least a handful of them.
The Blue Cave is also included in jet boat tours.
4 – Surround yourself with nature in Marjan Forest Park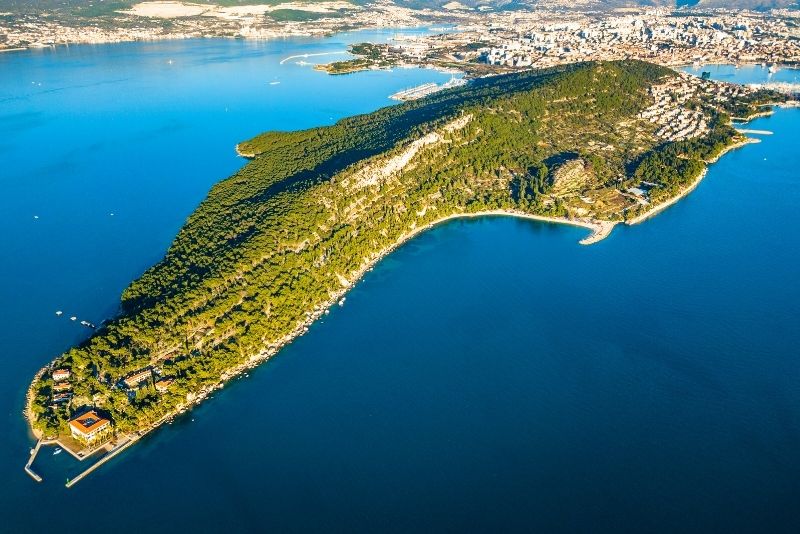 Dubbed the "lungs of the city", the 123-meter-high Marjan hill is a beautiful natural preserve overgrown with trees and entirely surrounded by built-up city life.
Explore its waterways by kayak or paddleboard, and its trails by eco-car or electric bike — for the most popular, calorie-burning option, tackle one of the many scenic hiking routes.
5 – Walk in the shoes of Daenerys Targaryen in the Diocletian's cellars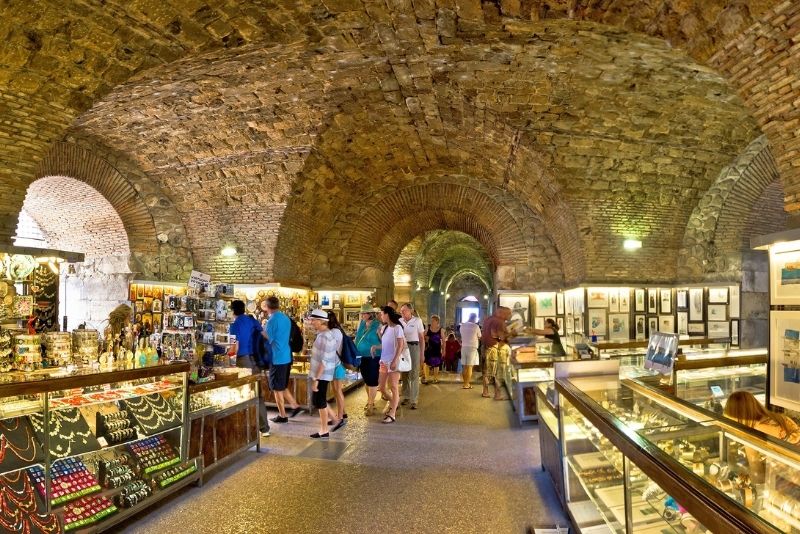 Game of Thrones fans, this one's for you!
While the walled city of Dubrovnik might get all the GOT attention, Split also boasts a number of immediately recognizable locations.
Remember when Daenerys was locked up in the cellar? And remember where she trained her dragons?
All that took place in the historic Diocletian's Palace, which doubles in the show as the former slave city of Meereen.
6 – Take a walk around Republic Square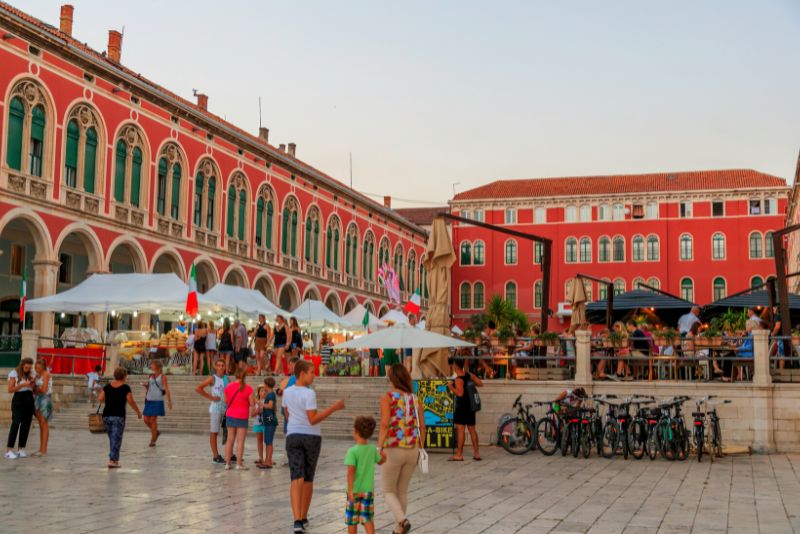 Also known as Prokurative, Republic Square is a beautiful public gathering space surrounded by stunning neo-Renaissance arches, boasting beautiful views of the sea.
Situated in the heart of Old Town, the square buzzes to life with the many different restaurants and bars located there, as well as the square doubling as a center for public concerts and other shows.
Walk down the steps, and admire the fountain and gardens nearby.
7 – Snorkel in the Blue Lagoon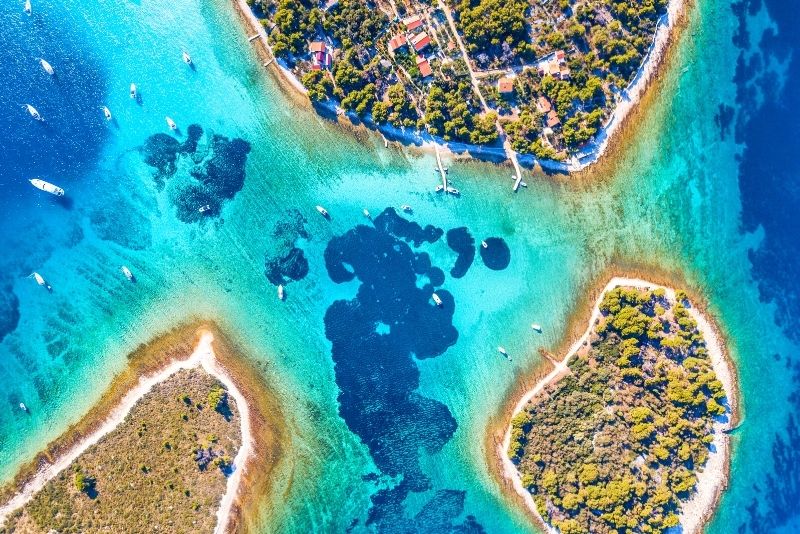 As the divider between three small islands, the Blue Lagoon is a marine haven regarded as Split's ultimate swimming and snorkeling location.
Most journeys out to its bright waters also include a stop at the medieval town of Trogir — the perfect back-to-back itinerary for a day outside of mainland Split.
Rent a private speedboat or combine the trip with an onboard wine-tasting experience for that extra special touch.
8 – Admire the Saint Domnius Cathedral & Bell Tower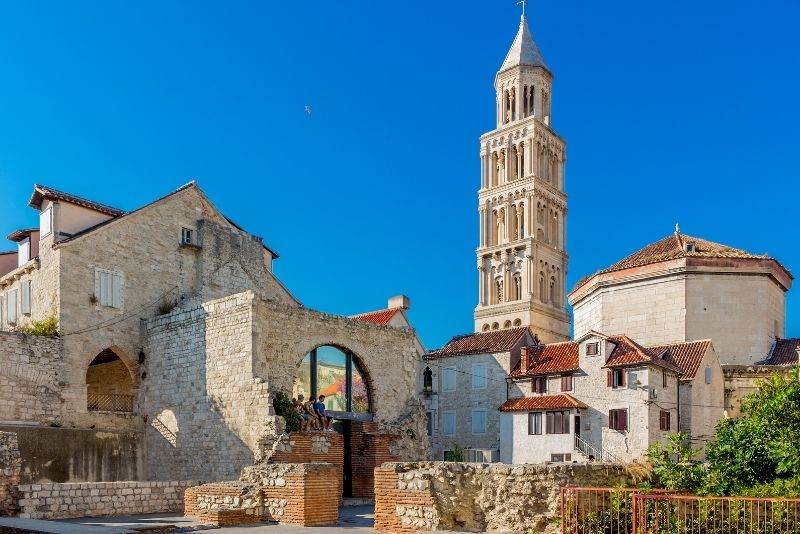 While its bell tower was added in the 12th century, the main structure of Saint Domnius Cathedral dates back all the way to the year 3 AD, making it the oldest Catholic cathedral in the world that remains in use.
Tickets to this Croatian icon offer access to the Cathedral, Bell Tower, Crypt, Treasury, Baptistery, and more, usually keeping visitors intrigued a good hour or two.
9 – Go rafting on the Cetina River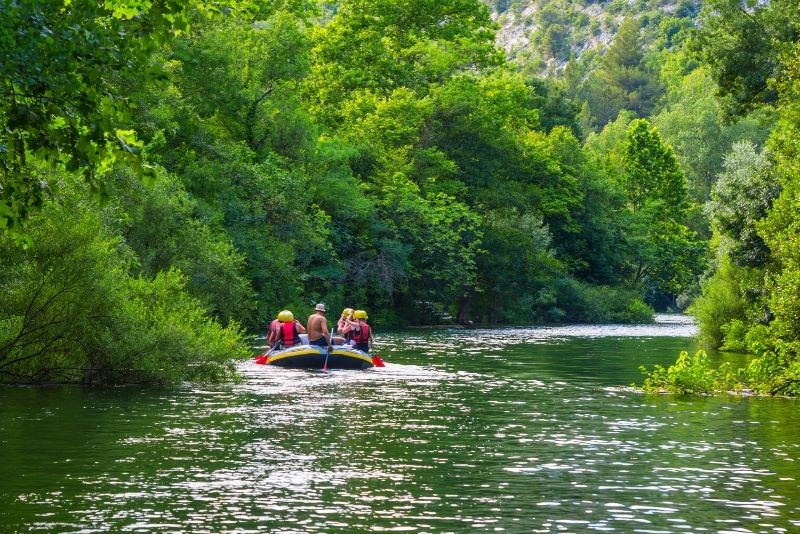 Combine picturesque scenery with high-octane thrills and non-stop action by cannoning down the Cetina River's whitewater.
The Class 2 and Class 3 rapids provide the perfect balance of intensity and relaxation, making this outdoor activity ideal for the whole family.
After tackling the rapids, riders are greeted with a delicious lunch to recharge the batteries.
10 – Hike through the beautiful Krka National Park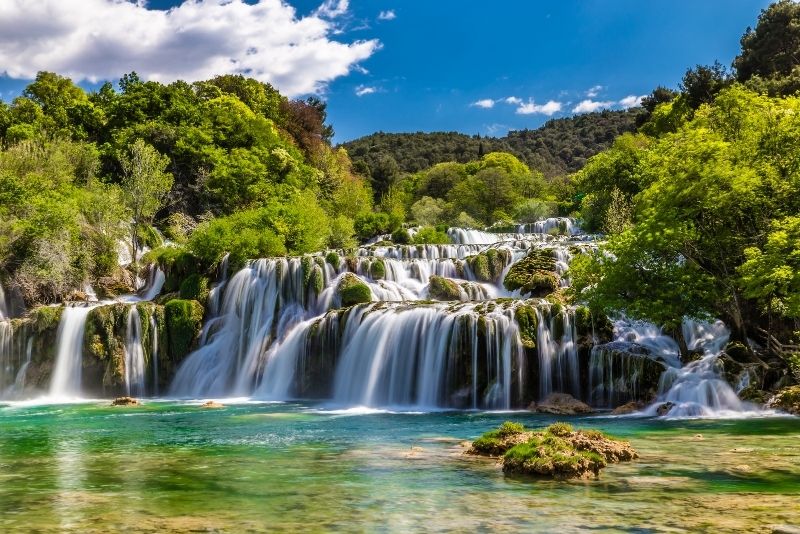 Home to some of the most breathtaking waterfalls and forestry in Europe, Krka National Park is one of Croatia's best-kept secrets.
Ditch the crowds of the city — hike, raft, cruise, swim, or jump into Krka's crystal clear waters instead!
For the final cherry on top, tours often include a free wine or spirit tasting, sourced from local vineyards.
Check out more fun day trips from Split, many of which make a bonus stop in Sibenik.
11 – Explore the island of Hvar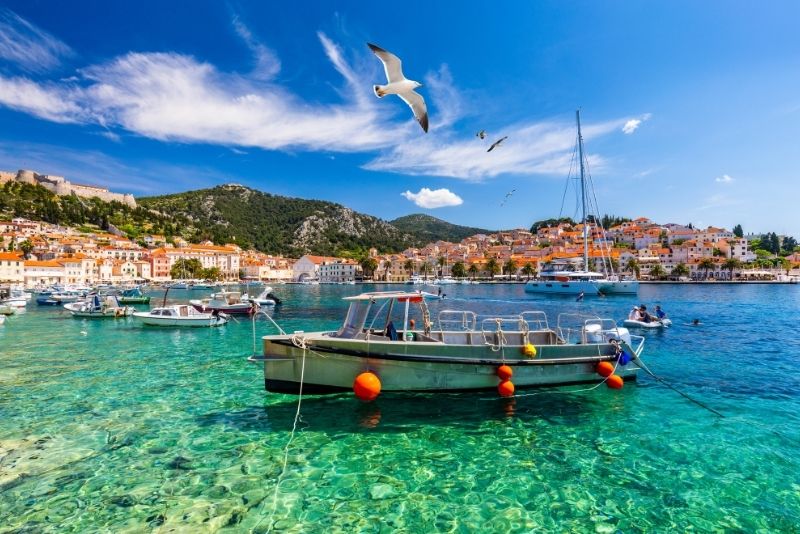 A popular summer resort home to pristine beaches, lavender fields, 13th-century history, a hilltop fortress, and endless more, there are no shortage of fun things to do in Hvar.
Some tourists prefer to take the ferry and explore at their own pace, however, the most efficient way to tick off multiple attractions is a locally-led tour that also visits Trogir and the Blue Cave.
12 – Get trippy inside Muzej lluzija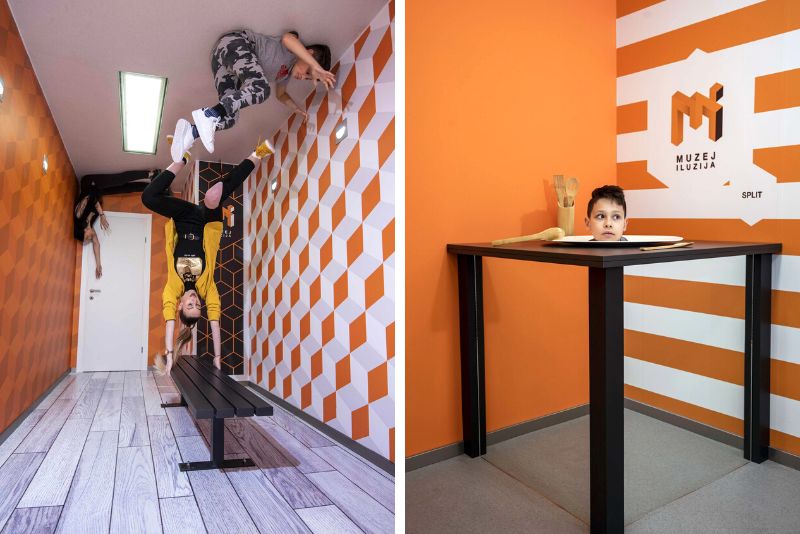 A perfect rainy day activity is a trip to Muzej lluzija (Museum of Illusions), where you'll be doing double takes as you enter the funky-themed room of fears, walking through the tricky Vortex Tunnel, and looking closely at holograms.
Let your eyes adjust to the optical illusions, and watch your step as you enter the tilted room, and so much more.
Tickets start at 70,000 kn, and opening hours are from 10 am-10 pm.
13 – Visit the Plitvice Lakes National Park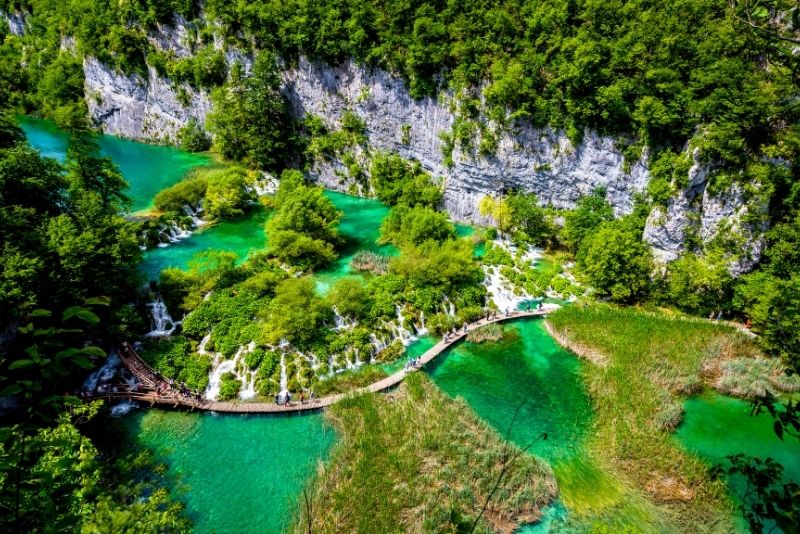 Looking like something straight out of a fairytale, Plitvice is a slice of nature beckoning tourists towards its enchanting waters and vast greenery.
For photographers, nature lovers, and hikers, it's heaven on Earth — for everyone else, it's still one of the best things to do near Split, without a doubt.
14 – Sunbake on Brač Island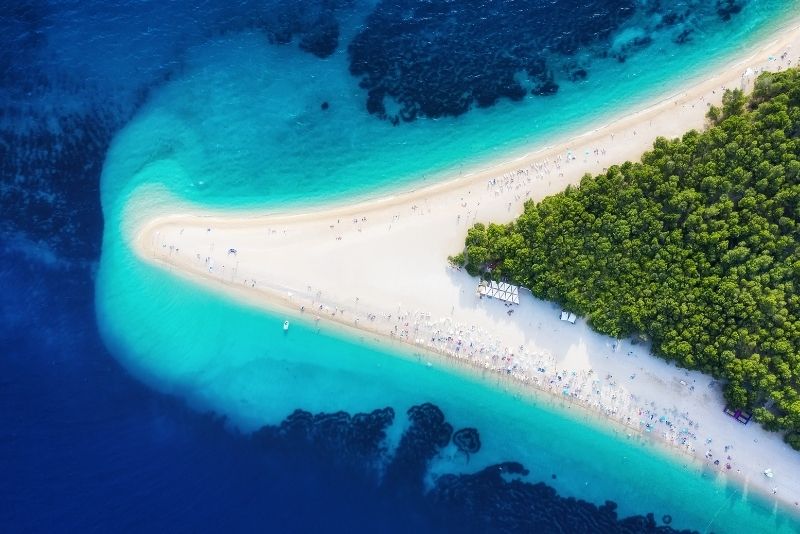 While less popular than the likes of Hvar and Korcula, the peaceful, beautiful island of Brac is not to be underestimated.
Make sure to spend a couple of hours sunbaking at the horseshoe-shaped Supetar beach, next to the island's vibrant main town.
Hikers, don't miss Vidova Gora, the highest peak in the Adriatic islands.
15 – Take a luxury catamaran cruise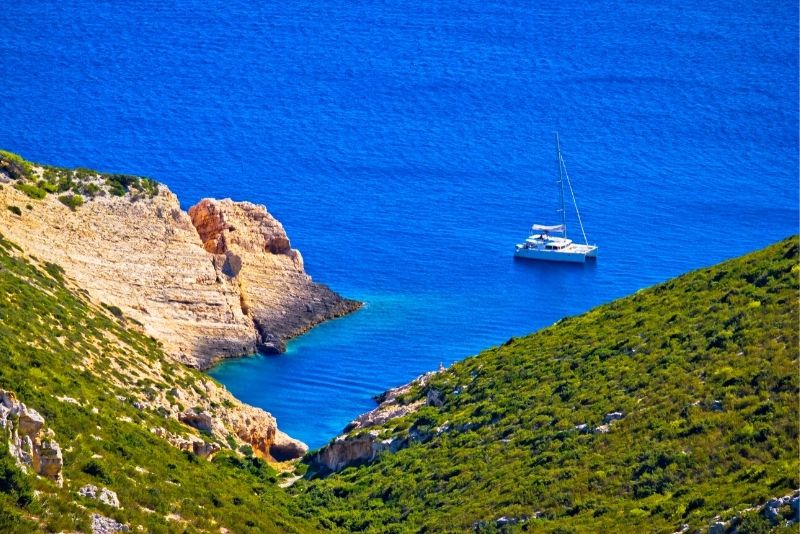 For one of the most fun things to do in Split, it's hard to go past a relaxing day on the Adriatic's warm waters, wading between islands on a luxury catamaran.
Choose from a standalone cruise, focusing on tanning and rejuvenating, or make a day of it with stops at places like Hvar, the Blue Cave, Bol, Brac, or Solta — there's a customizable itinerary for everyone.
16 – Taste the regional libations on a wine tour and tasting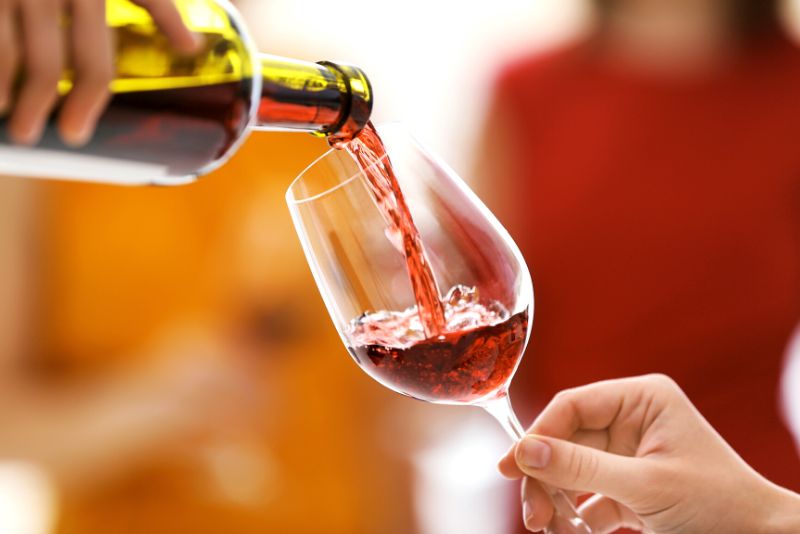 Book a fun Wine tasting tour to try some of the best locally sourced wines in Split, as you learn more about the wine-making productions and special grapes used in the most famous Croatian wines.
Get a sampling of the best craft beers on a Beer tasting tour, where you'll get to visit a local brewery and learn about the innovative craft beer scene in Split. On your tour, you'll also receive the perfect snack and beer pairings.
17 – Enjoy tasty Croatian delicacies on a Food tour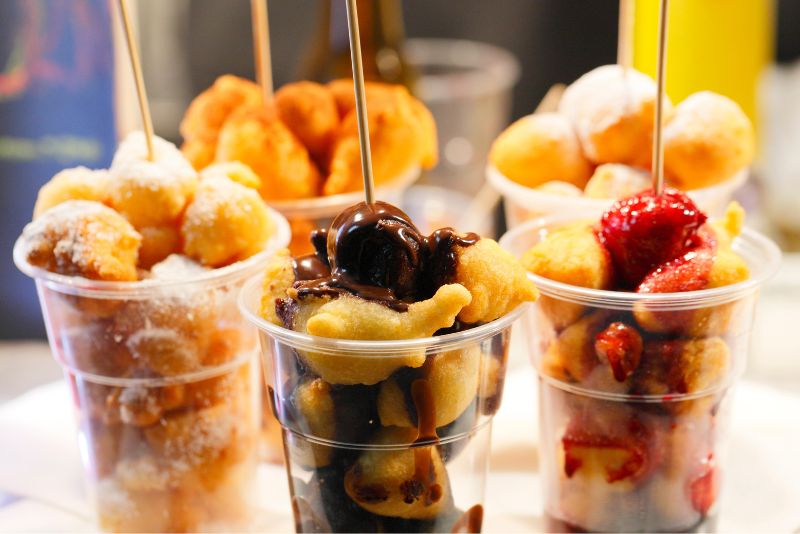 Take a tour around the city, and learn about the history through food like nowhere else on a food tour of Split.
Devour snacks, dishes, and other treats typical of Split, from Pasticada to the traditional Fritule pastry, on a 3-hour walking tour of the city where you'll also meet the restaurant owners.
Step inside local restaurants, markets, and pastry shops where you'll try a variety of dishes, desserts, and wine to give you energy for the day.
18 – Spend an afternoon at Firule Beach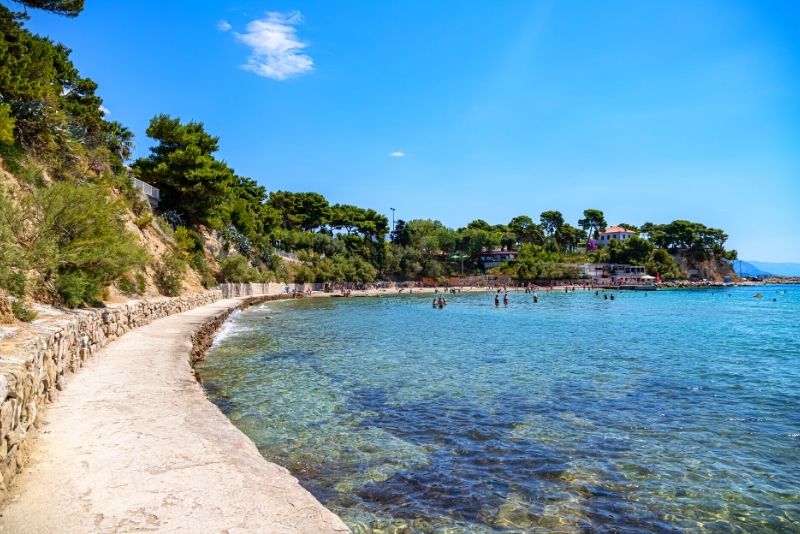 Thanks to its calm, shallow waters, Firule Beach has emerged as a local favorite for parents and families alike; for first-time visitors to Split, its crystal-clear water, natural shade, and proximity to the main tourist draws make Firule equally enticing.
On the sizzling summer days, this pebbled oasis promises a much-needed dose of relaxation.
19 – Zip through Split on a Tuk-tuk city tour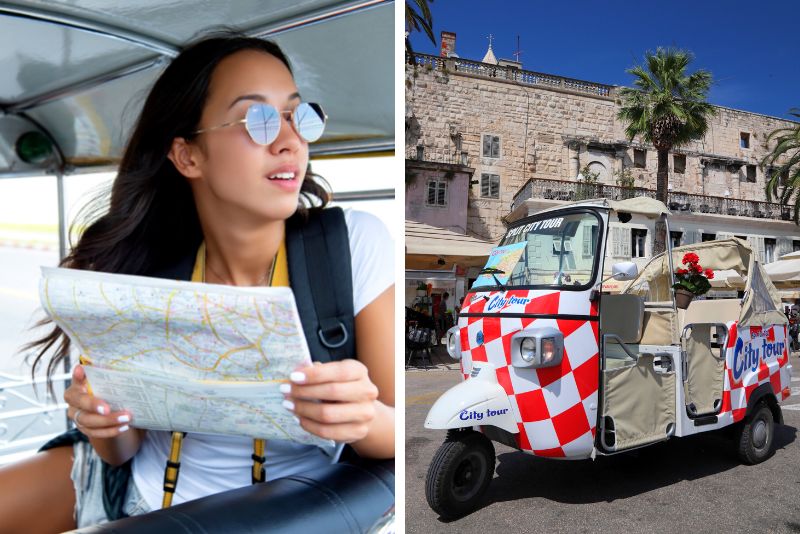 Did you know that you could rent a Tuk Tuk to take you leisurely around Split? For $80 USD, you and your friends can be driven around on a Tuk Tuk to see the sights, from the architecture, nature, and notable sights throughout.
Tuk Tuk's typically accommodate groups of 3 and typically provide pick up and drop off from your hotel, so all you have to do is be ready with your camera to take the best pictures.
20 – Feel the rumble on an ATV safari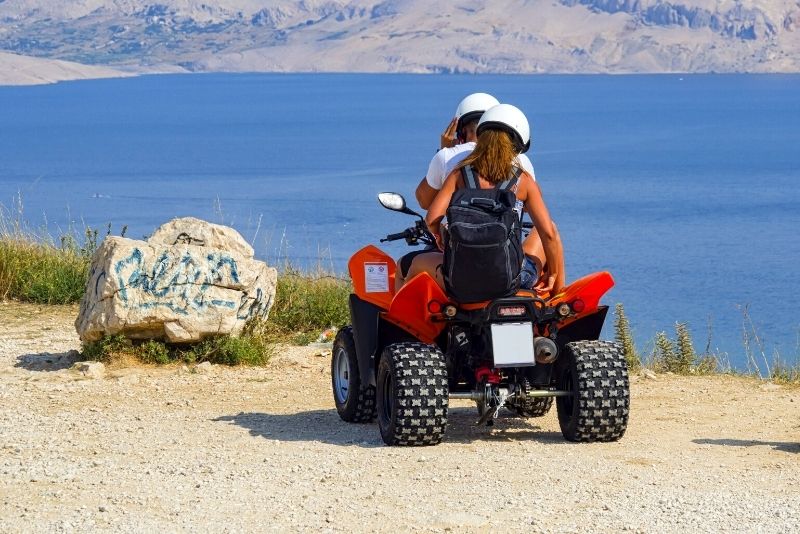 Adventure isn't typically the first word that comes to mind when we picture Split, which is exactly why so many adrenaline junkies jump for joy when they discover the city's phenomenal off-roading opportunities.
The thrilling, guided ATV tours explore the valleys, hills, and hidden trails of places like Dalmatia Island and Ciovo Island, regularly leaving guests chuffed.
Continue the thrills by booking a buggy tour, traversing through Split's stunning nature where lunch may be provided.
21 – Go canyoning on the Cetina River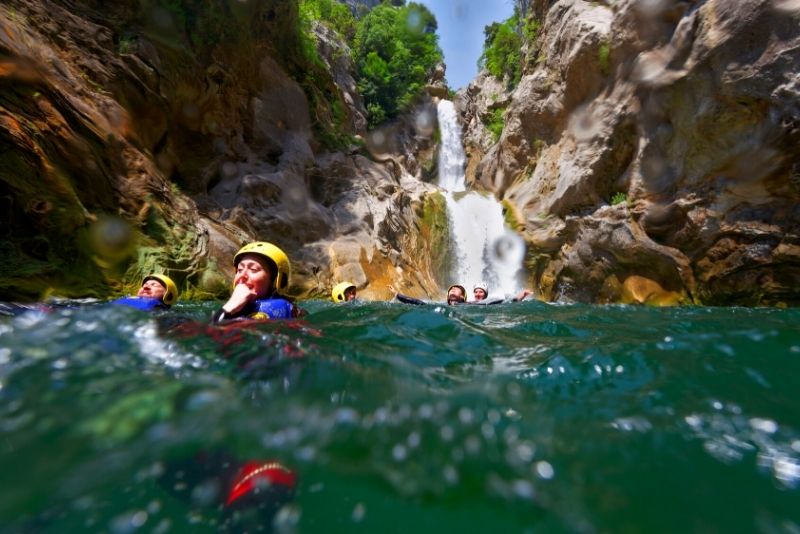 The canyon walls of the Cetina River soar up to 180 meters high and continue to be shaped by millions of years of crashing whitewater.
But this is no outdoor museum, folks — this is a thrill-seeker's paradise.
Visitors with nerves of hardened steel abseil down the cliffs and wade through the rapids on the almost 3-kilometer-long crusade. Adventure enthusiasts, lock this one in!
22 – Zipline in the Kozjak Mountains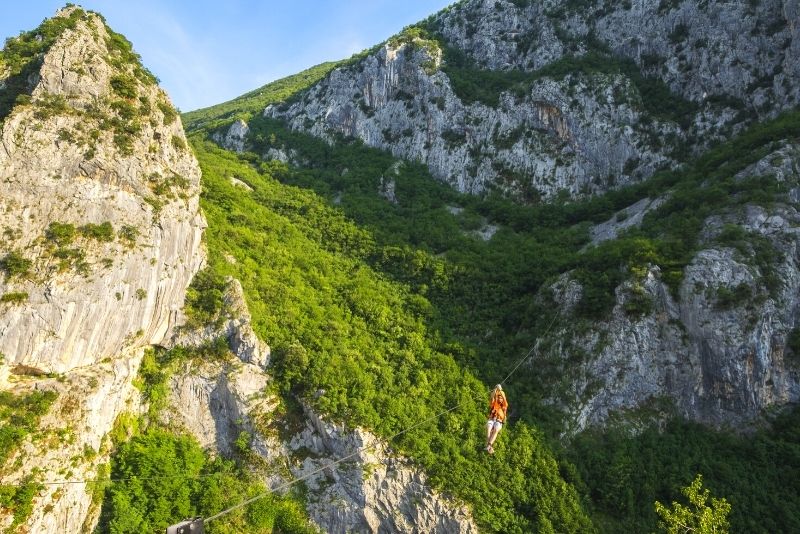 Boasting six ziplines combining for over 2500 meters worth of high-speed thrills, plus a 90-meter-long suspension bridge (hold on tight!), the Kozjak Mountains are an outdoor adventure utopia!
Besides the obvious adventure draws, the mountains also dish up stellar views of Split and the sparkling sea beyond.
23 – Take a day trip to the beautiful Dubrovnik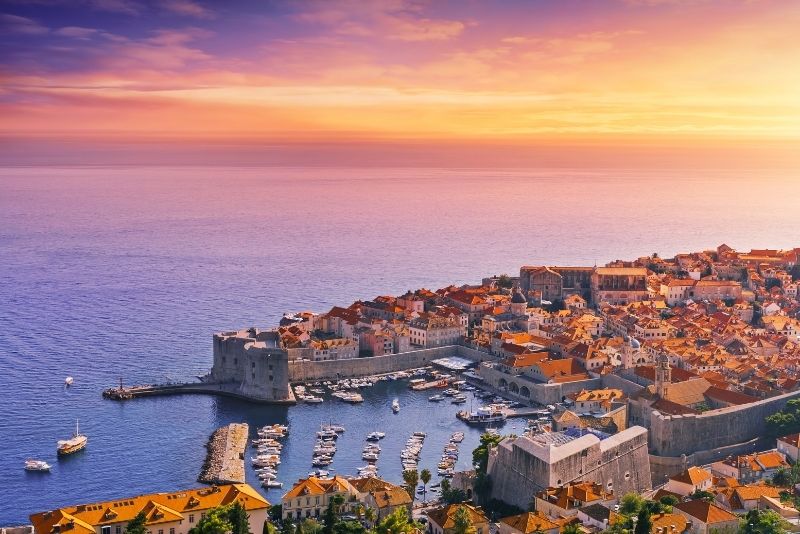 Explore a full-day trip to the city of Dubrovnik from Split, where you'll get to step through the 16th-century fortifications to explore the beautiful coastal city, indulge in the Mediterranean-inspired food, and see sights like the Sponza Palace and Dominican Monastery.
Take a 3-hour journey on an air-conditioned bus, as you take in sights from the breathtaking coastal drive.
24 – Learn about bygone centuries at the Archaeological Museum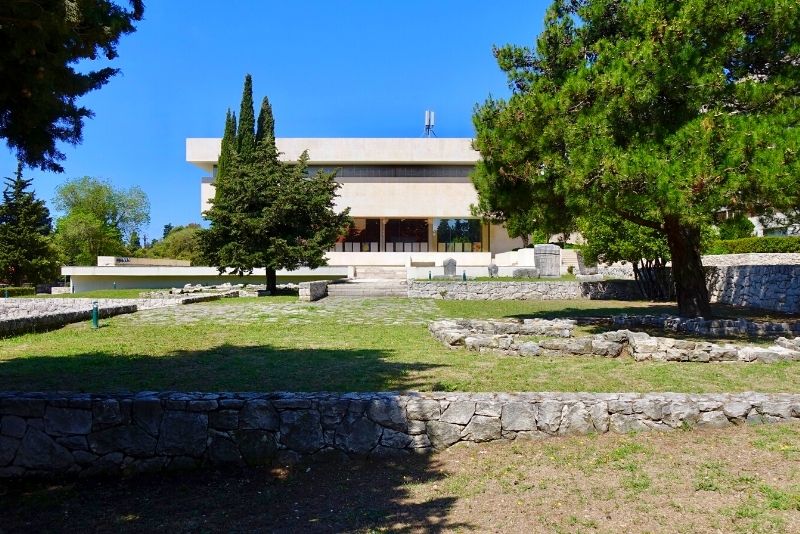 Dating back to 1820, Split's Archeological Museum proudly boasts the title of the oldest museum institution in Croatia — impressively, its artifacts date back long before then, focusing on local culture during the Middle Ages, between the 7th and 15th centuries.
The educational exhibitions sit within a looming estate-like building, complemented by a charming garden.
25 – Hop between the Pakleni Islands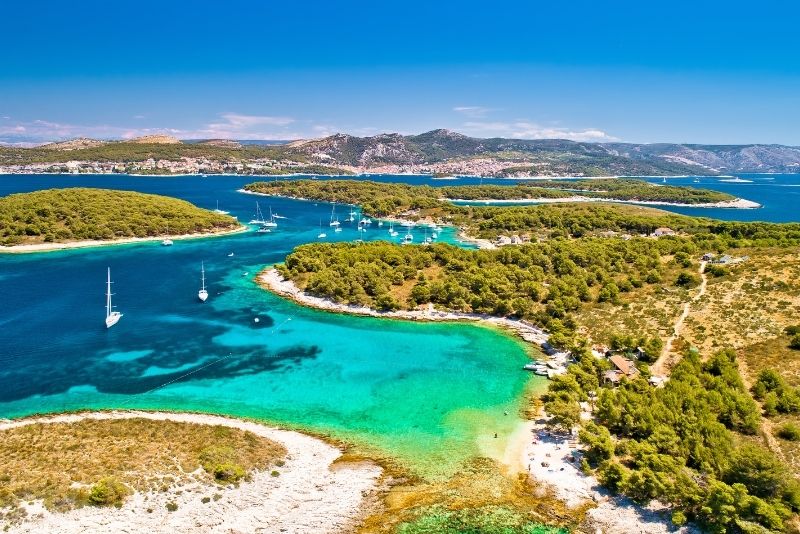 Just below Hvar, the Pakleni Islands are picture-perfect destinations booming with fantastic restaurants, secluded beaches, and eclectic beach bars.
However, jumping between them independently can be tricky (unless you're willing to hire a private boat).
Most travelers choose to simplify the adventure by joining a tour and relaxing on the bow of a smooth-sailing catamaran instead.
26 – Embark on a bike tour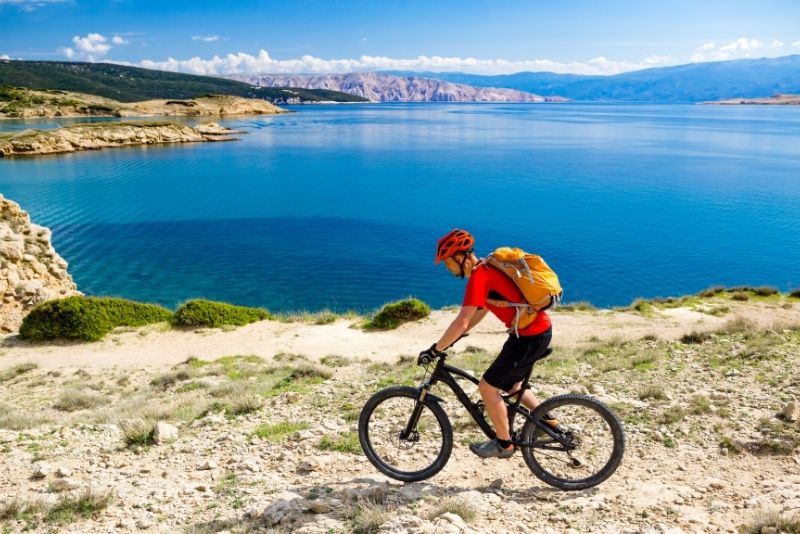 Ditch the crowds of tourists!
Explore the history, nature, and culture of the Mediterranean pearl on two wheels instead, traversing through lesser-known locales with stops at underrated landmarks.
Slow-paced tours operate throughout the city's islands, historic mainland, and along the picturesque coasts, often including tastings at a winery, ice creamery, or brewery too.
27 – Spend a day at Mostar and the Kravica waterfalls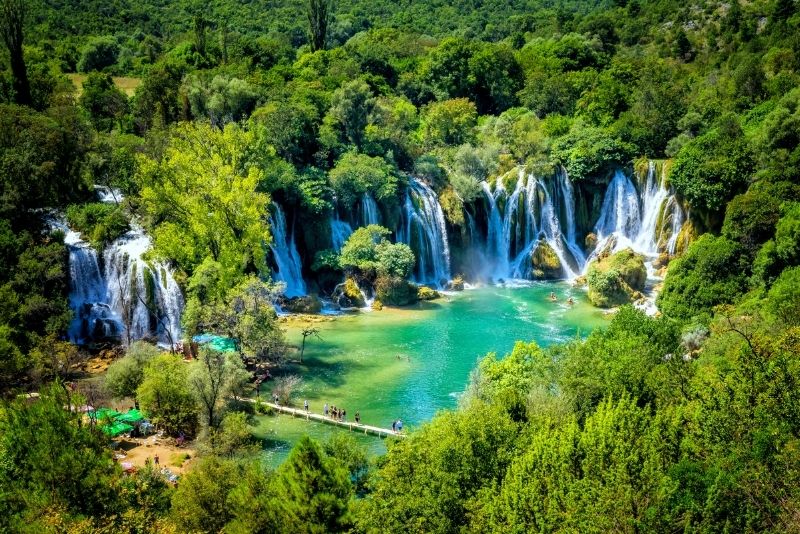 Just a two-hour drive from Split sits one of Central Europe's most underrated small cities: Mostar, home to the iconic Old Bridge and the gateway to Bosnia and Herzegovina's breathtaking Kravica Waterfall.
Resembling a condensed version of Plitvice, without all the obnoxious crowds, Kravica remains one of the continent's best-kept natural secrets.
On the way there, you may stop by the Catholic holy site of Medjugorje to see Apparition Hill.
28 – Visit the Klis Fortress ('Meereen' in Game of Thrones)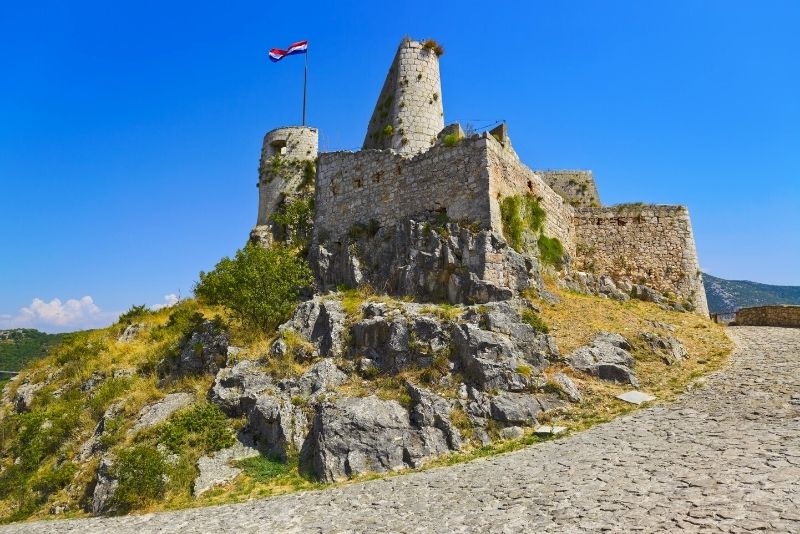 Another intriguing Game of Thrones location (Meereen), this medieval fortress towers 360 meters above the town of Klis, boasting a breathtaking contrast of city and sea.
A number of GOT-themed tours operate throughout the Split region, allowing keen fans to tick off all of the film sets in just one hassle-free afternoon.
29 – Go sea kayaking on the Adriatic!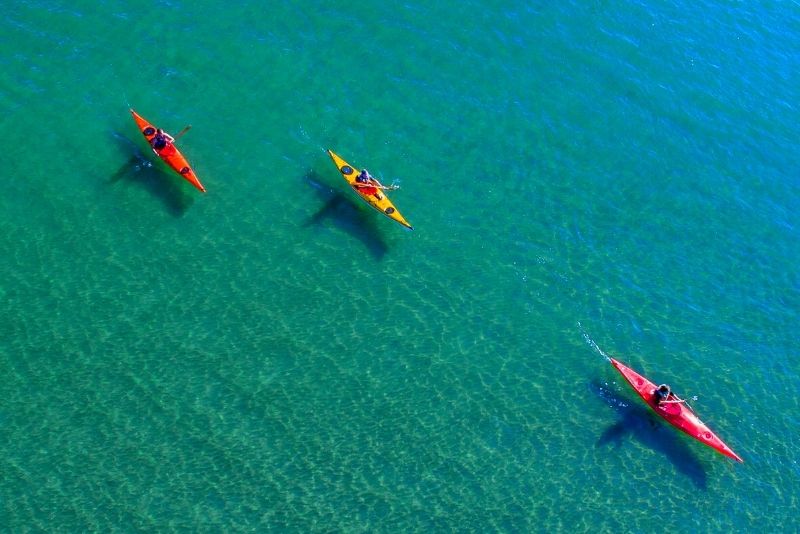 With allocated time for cliff jumping, snorkeling, and unwinding along the way, a kayaking adventure between the Adriatic Islands promises to be a wonderful day in the sun for travelers of all ages.
Explore the world within the Adriatic Sea on a scuba diving experience, swimming 6 meters below sea level.
Whether your journey takes you through the Marjan forest, Bacina lakes, Cetina River, or along the Makarska Riviera, expect nothing but amazing memories!
30 – Marvlvs Library Jazz Bar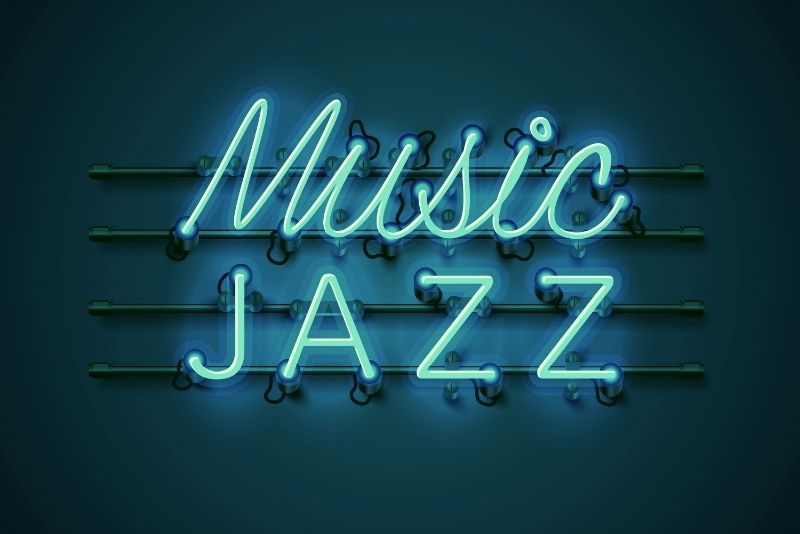 "Unbelievably charming and blissfully relaxing" — that's the common reaction to the Marvlvs Library Jazz Bar, a historic watering hole nestled inside's the famous Diocletian's Palace.
With soft jazz echoing through the room, a wide selection of specialty Croatian liqueurs to taste (or just a cup of coffee), and shelves of unusual books to peruse, Marvlvs is a must-visit.
31 – See ancient ruins at Salona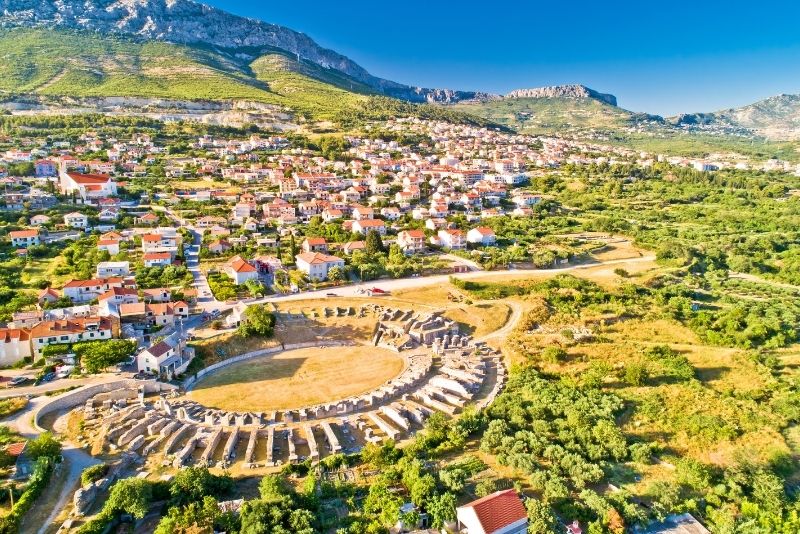 Overflowing with Roman and Medieval history, ancient ruins, and remarkable stories of creation and destruction, Salona is an easy, worthwhile day trip from Split.
The Amphitheater, which was rumored to formerly host 20,000 spectators, plus the Hollow Church, are merely two of the countless ancient landmarks spread across this notable city.
32 – Go slow on Šolta Island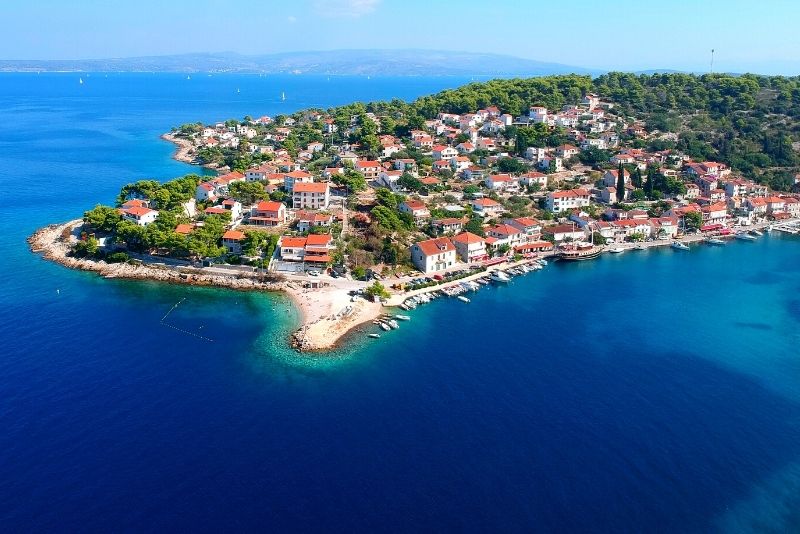 A relatively untouched island so close to Split that it's basically considered a suburb, Solta  — a coastal oasis packed with a handful of charming villages — provides a go-slow approach to Mediterranean life and a visible change of pace compared to the mainland.
Maslinica is a sailing town worthy of a postcard, while Stomorska boasts a promenade full of restaurants, cafes, and shops.
33 – Check out giant torpedoes at the Croatian Maritime Museum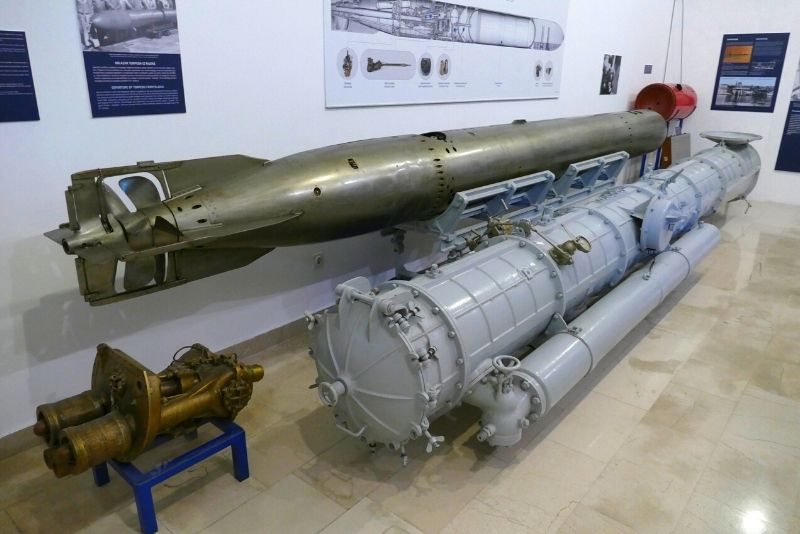 Sitting within a 17th-century fort, the Croatian Maritime Museum presents centuries worth of Adriatic marine heritage, with exhibits and artifacts spanning the prehistoric era to WW2, all the way up to modern times.
The submarine section is notably impressive, likewise the torpedo display and the sublime views of Split from the deck.
34 – Make your way over to Vis Island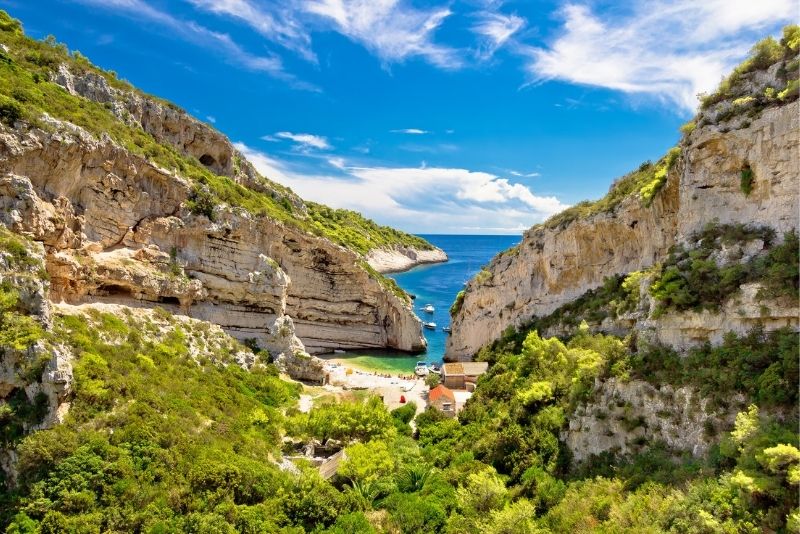 If you're planning an island-hopping adventure in Split (which you absolutely should), Vis — a little-known natural paradise for swimming, snorkeling, fishing, and hiking — is an essential addition to the itinerary.
Choose a tour that combines Vis with Hvar and the Blue Cave for a truly unforgettable day.
35 – Have the perfect pairing for lunch or dinner at Zinfandel Food & Wine bar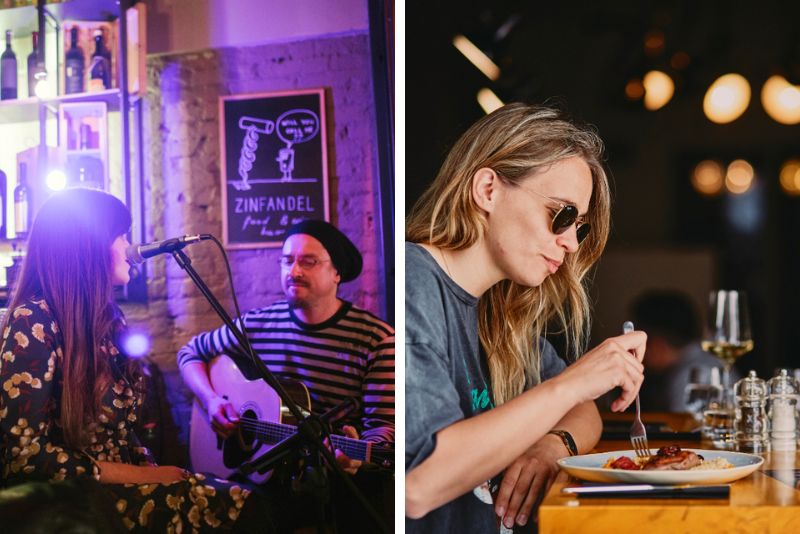 Try a variety of regional wines and soak in the cool ambiance inside the Zinfandel Food and Wine bar located in the heart of Split.
Offering the best Croatian wine made from Zinfandel grapes, you'll enjoy the typical dishes served inside all day, from homemade pasta to Adriatic tuna tartare and vegan options too.
Be sure to step inside for a drink on Fridays or the weekend to enjoy an intimate setting with live music.
36 – Walk along the Riva Waterfront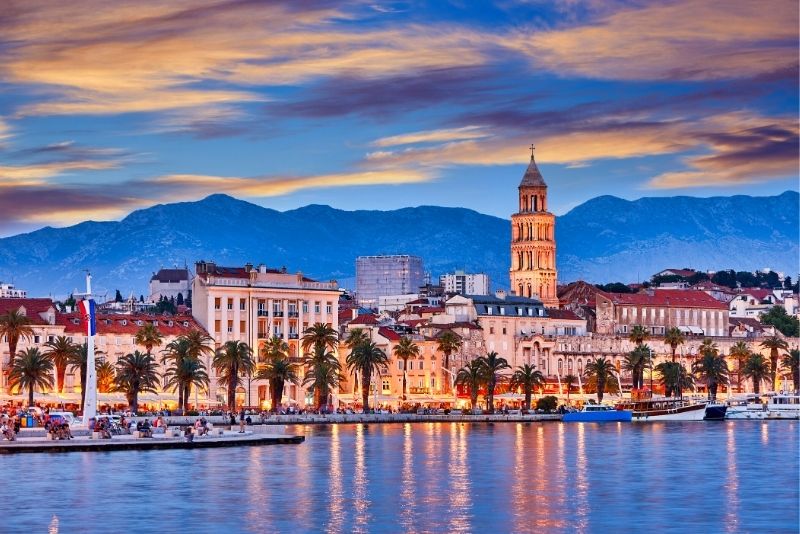 One of the best things to do in Split, especially on a toasty summer's day, is to stroll down the vibrant and lively Riva promenade.
The walkway — which offers up never-ending views of Croatia's idyllic coastline — runs the entire length of Old Town, lined with some of Split's most celebrated restaurants, cafes, and nightlife destinations.
37 – Do shots of Rakija on a bar-hopping extravaganza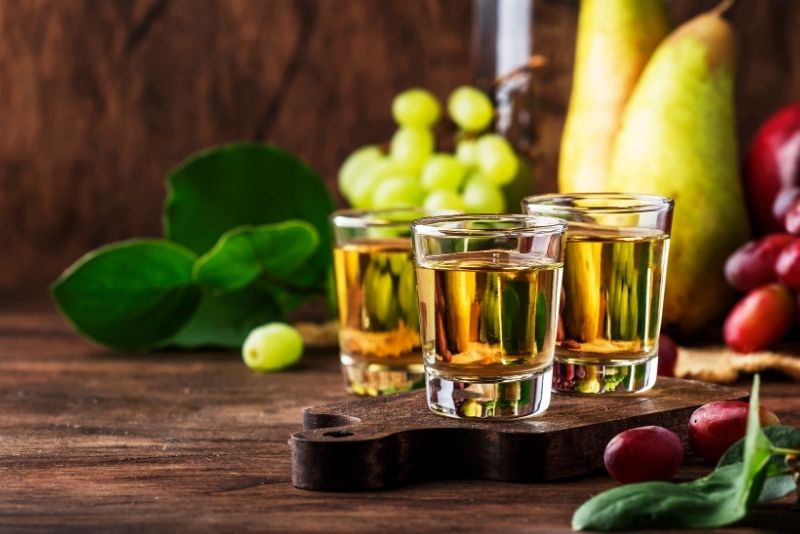 You're on vacation, after all, so why not let out your wild side and spend a night out on the town?
With so many unique bars, pubs, and clubs, choosing the best spots can be a little tricky (especially when you're three beers down).
Take the easy route: let the experts plan your party, with VIP access and unlimited drinks sure to liven up any night!
It's one of the easiest ways to meet fellow travelers and step outside your comfort zone.
38 – Fight dragons at the Game of Thrones Museum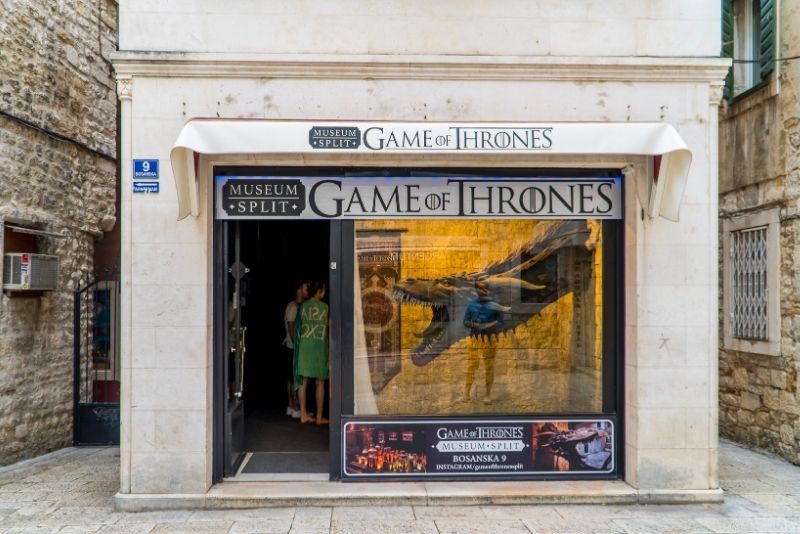 For film and TV fans, a visit to the Game of Thrones Museum should be high atop any bucket list of things to do in Split.
Stroll through the exhibits admiring real costumes, genuine props, and even a giant dragon's head!
Far from your regular museum, this one uses lighting, music, and scents to create an eerie, unique atmosphere — you'll feel like you've been transported straight to Westeros.
39 – See more of Split in a short amount of time on a Segway tour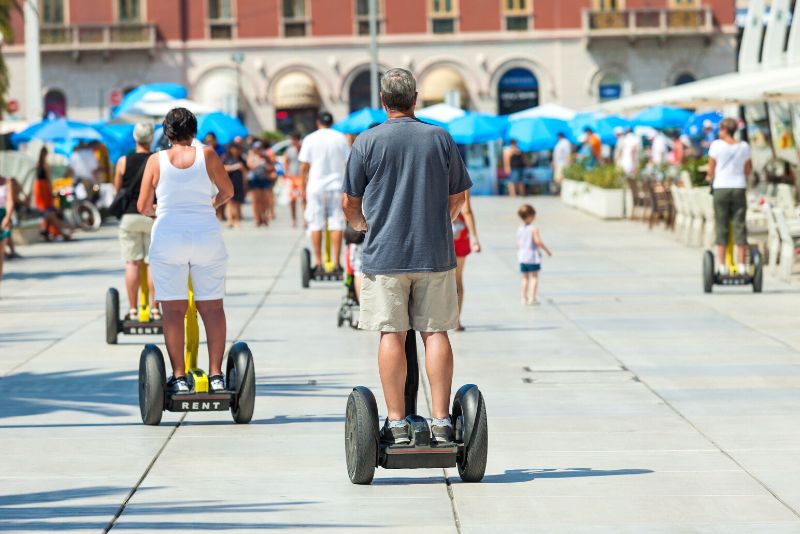 Explore the beautiful sites of Split on a 2-hour long segway tour, rolling through the historic center of Split. Take in the architecture of St. Duje's Cathedral, learn about the statue of Grgur Ninski, and see more of the city in a relatively short amount of time.
In between sightseeing, you'll stop for a coffee at a local cafe to refuel, and ask questions to your knowledgeable tour guide.
40 – Admire sculptures at the Mestrovic Gallery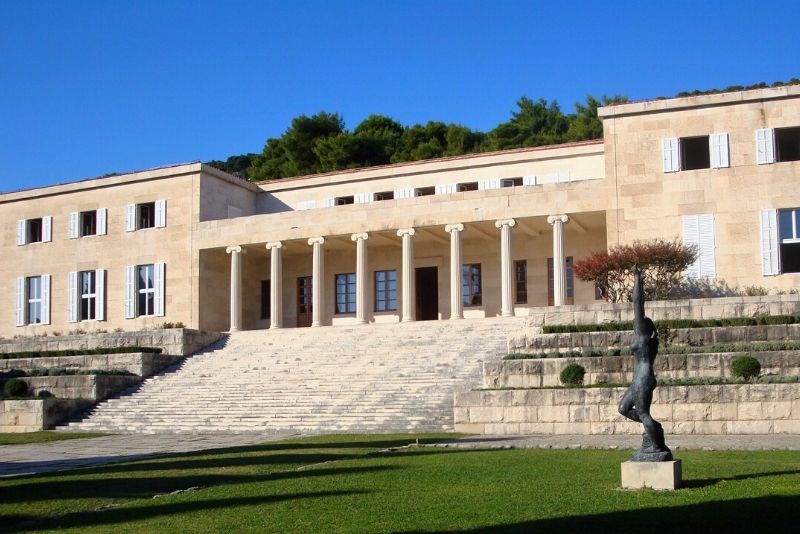 Dedicated to the collections of the famous 20th-century sculptor, Ivan Meštrović, this gallery consistently ranks as one of the top five things to do in Split.
Besides its indoor exhibitions, the sculpture-lined gardens are a work of art in their own right.
Make sure to head to the gallery's terrace — the incredible ocean views won't disappoint.
41 – Relax and unwind at Kasjuni Beach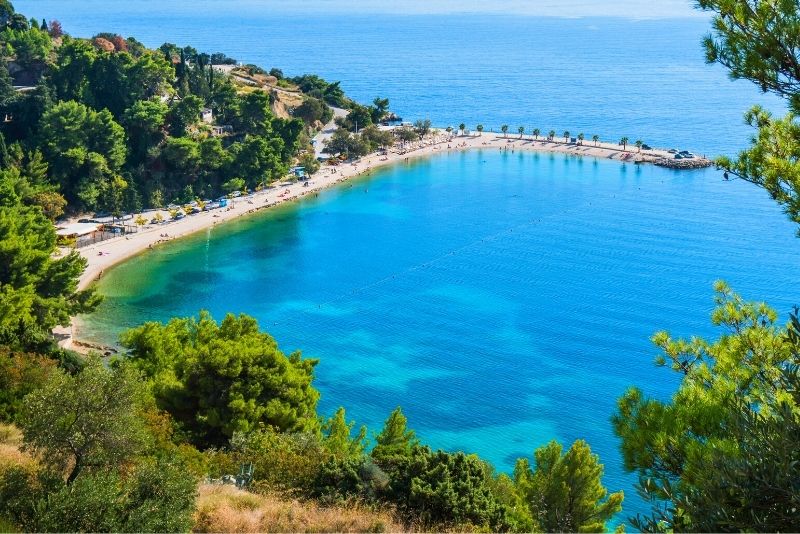 Nestled in the bay on Split's southern coast, the pebbled Kasjuni Beach provides a calm atmosphere to admire the sun's rays as they bounce off the crystal clear Adriatic waters.
After perfecting the tan and sipping a drink at Joe's Bar, grab an ice cream and head up Marjan hill for a pleasant stroll through the lush greenery.
42 – Sample a delicious pizza at Basta Bar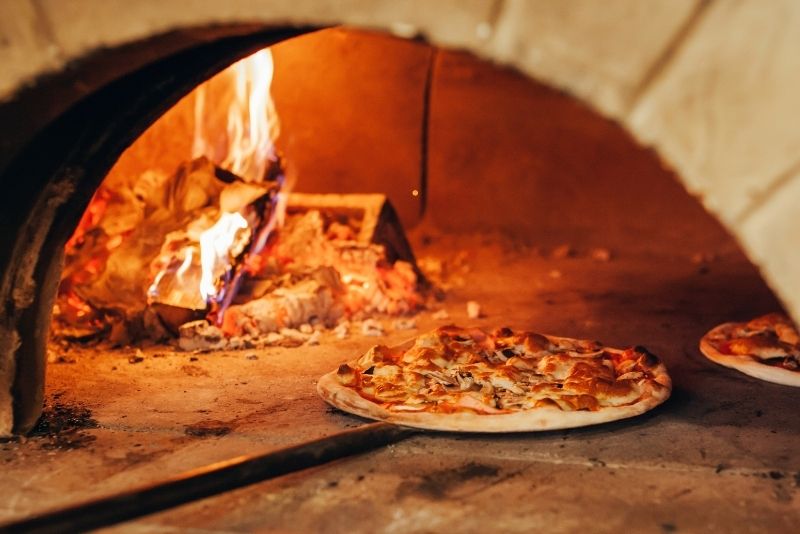 Widely considered one of, if not the best pizza joint in the city, Basta Bar is adored by locals and tourists alike.
But it's not just about the pizza; this restaurant is situated right on the cliffside, offering sublime views of the ocean at sunset.
Foodies, trust us: add Basta to the bucket list.
43 – Get bird's eye views of the city on an Airplane tour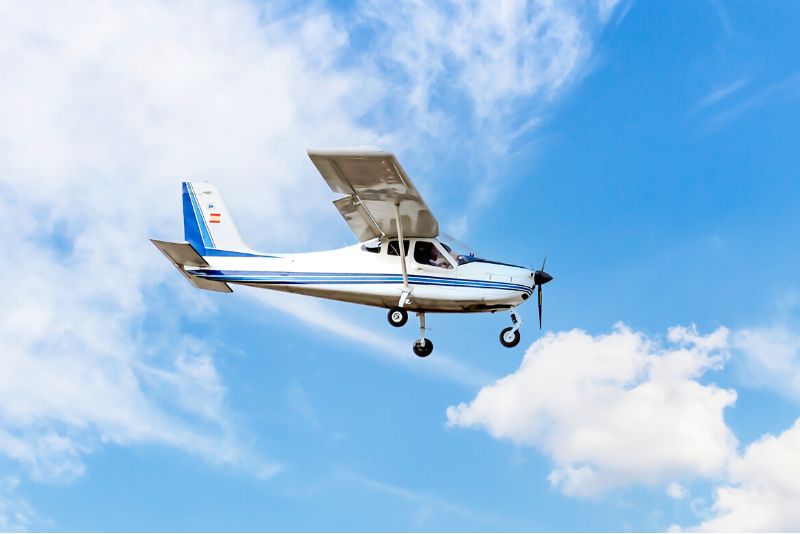 Take your adventures to a whole new level by booking an Airplane tour, flying over the expansive beauty of Split and all its sights from above.
From the sparkling coastline to the orange roofs, the marble town squares, and the beauty of the Marjan forest, your eyes won't believe the overflow of beauty manifesting right before you on an airplane tour.
On your flight, you'll receive safety instructions, equipment, and a bottle of water.
44 – Take a day trip from Split to Trogir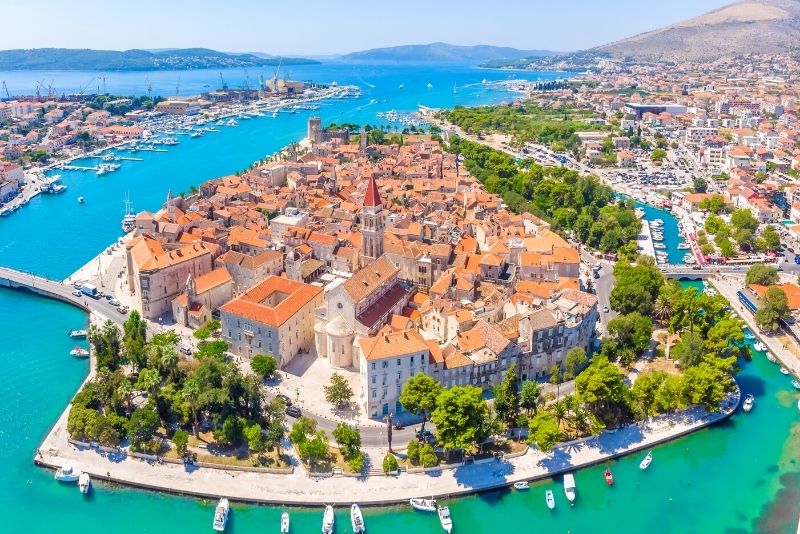 An always-popular day trip from Split, the medieval town of Trogir blends oceanside beauty with intriguing architectural history.
With so many of its original buildings still standing — including Hellenistic structures, Romanesque churches, and the stone city walls — it's no surprise that Trogir's been declared a UNESCO World Heritage Centre.
45 – Grab dinner with a view at Dvor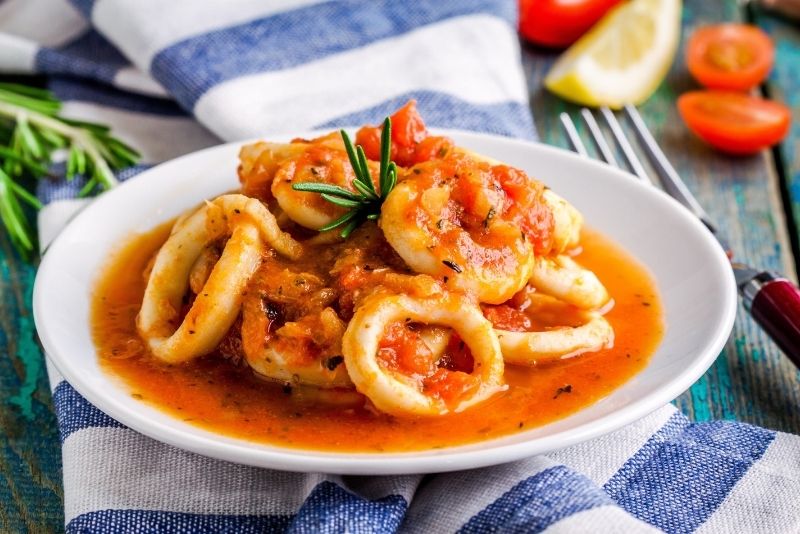 If you're after a mouth-watering meal at a decent price, Dvor has got you covered.
Just a pleasant 20-minute stroll from Old Town, this restaurant-meets-cafe dishes up exquisite Mediterranean mains and scrumptious desserts, capped off with a terrific view of the sea from the sun-kissed garden.
46 – Check out Froggyland, one of the wackiest museums on Earth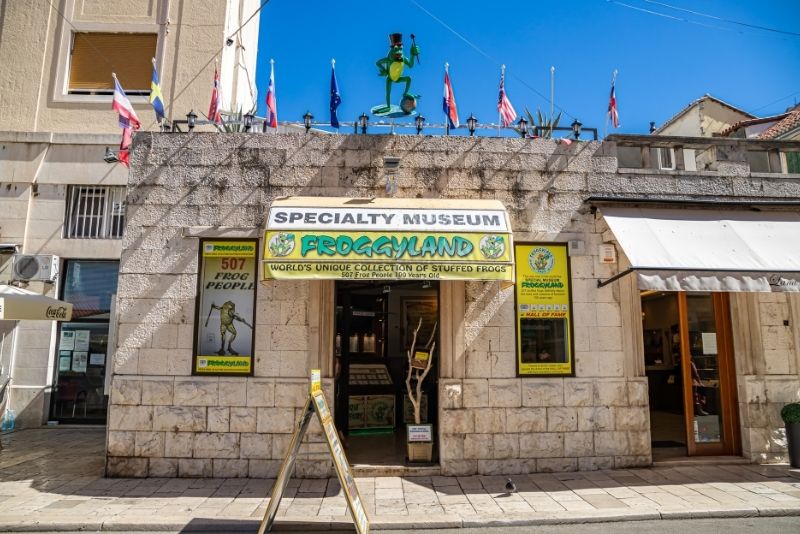 Amphibians, meet humans. Humans, meet amphibians. Of all the fun things to do in Split, Froggyland is categorically the most bizarre.
The fascinating attraction displays a collection of over 500 stuffed, weirdly-cute frogs living their lives as pretend humans, attending courtrooms, ribbitting into musical instruments, and so much more.
And that's it folks! We hope you have enjoyed our list of fun things to do in Split. Please comment below if you have any other recommendations.
47 – Watch a movie under the stars at Open Air Cinema
Select through a variety of films, from national to international at the Open Air Cinemas, located right beside the sea in the city center.
Spend an evening with your friends or partner watching a movie, many of which are offered in Croatian and in English either dubbed or with subtitles.
Tickets are available for purchase online, as well as the movie selections currently playing. If bad weather ruins the evening plans, the cinema will reschedule or refund you.
48 – Ride glowing stand-up paddleboards at night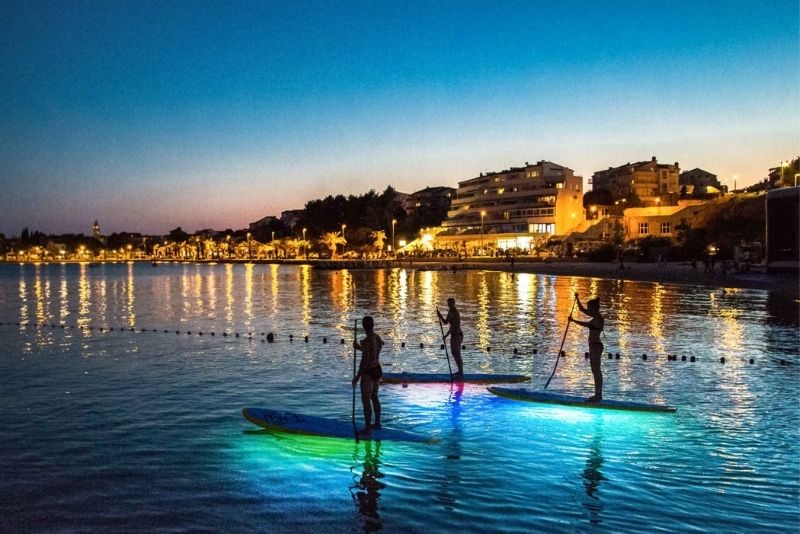 Stand-up paddleboarding during the day is calming; stand-up paddleboarding under the moonlight is magical!
Thanks to the board-mounted LED lights, not only is your path illuminated by enchanting colors, but you'll also be able to spot vibrant fish skirting beneath the surface as you slowly glide across the Split's charming waterfront.
49 – Wet your whistle at the Academia Club Ghetto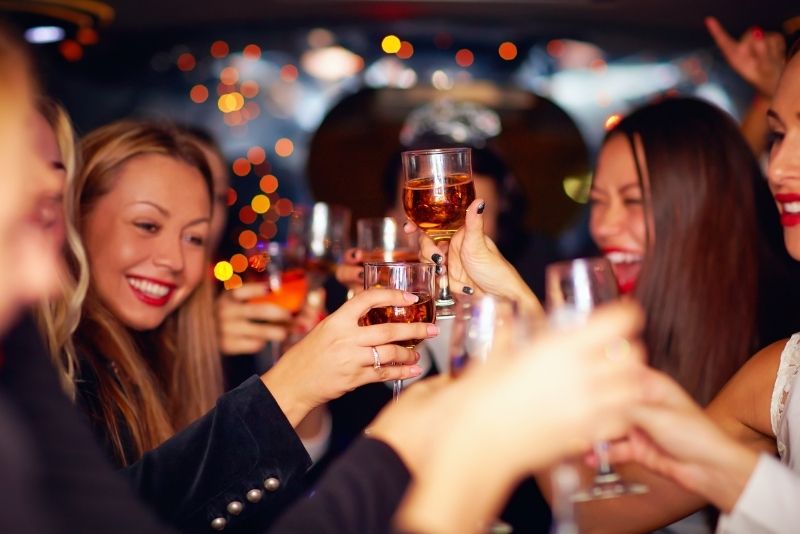 An artistic locale tucked just a few streets away from Split's main Old Town attractions, Academia Club Ghetto is as bohemian a bar as they come.
The music's always jammin', the drinks are always flowin', the mural-lined theme is oddly erotic, and you can be sure that there's never a shortage of interesting and eccentric people at the bar.
50 – Party the night away at Vanilla Club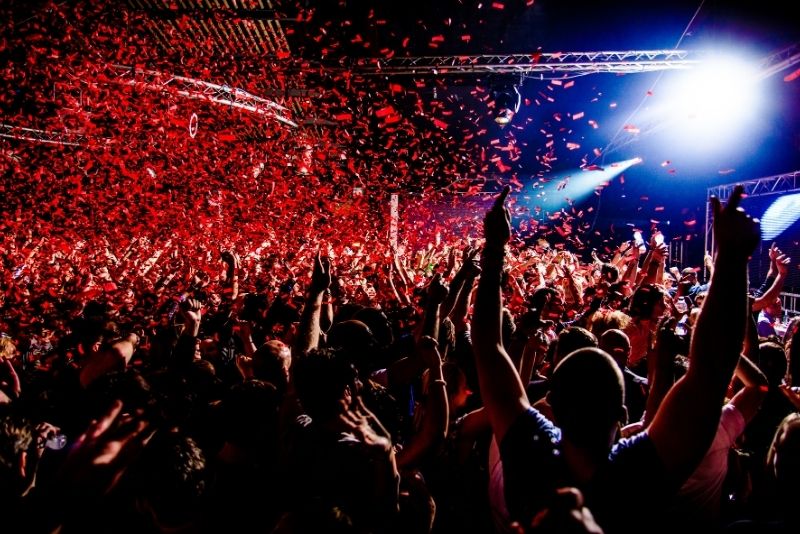 Party-goers, take note. With a huge terrace ideal for summer nights, (relatively) cheap drinks, and an exciting blend of locals and tourists, there's arguably no better venue for dancing into the wee hours of the morning than Vanilla Club.
The club often welcomes famous DJs, with four fully-stocked bars ensuring that the liquid courage never runs dry.
How to get to Split?
There are various ways that you can get to Split, whether it's by plane, ferry, train, or car. The main airport in Split is called Split Airport (Resnik Airport – SPU).
To get to Split city center from the airport, you can get a shuttle bus, which takes 30 minutes to arrive, or you can book an airport transfer which takes around 20 minutes and starts around $15 USD one way.
Where to stay in Split?
Located in the heart of Split is the historic and beautiful Hotel Vestibul Palace & Villa, offering guests elegance and top hospitality. Enjoy the mix of modern amenities with historic details like exposed rock walls and even inquire about their exclusive shuttle bus services.
Dioklecijan Hotel & Residence offers a perfect stay for couples looking for a peaceful escape near the Adriatic Sea. Feel the refreshing and healing ambiance in the bright interiors of the hotel, and welcome every morning with a cup of coffee on your terrace. Make sure to stop by the rooftop pool, showing an expansive view of the beaches nearby.
Plan to stay at Hotel Agava Split, only a few feet away from the beautiful Republic Square, as well as the stunning Diocletian's Palace. Enjoy the Italian-inspired continental breakfast every morning, and the sea or mountain views from your room. Split airport is only 27 kilometers away from this hotel.
Visiting Split on a budget?
Looking for a way to enjoy the city for free? Consider booking a free walking tour of Split, where you'll walk alongside a local guide and other curious travelers, learning about the historic significance of the city center, as well as learning the streets of the city for your own adventures.
Additionally, you can ask your guide questions and recommendations on the best restaurants which is a bonus!
Where to go next?
Walk through the beautiful seaside port town of Hvar, offering guests the most beautiful beaches to swim in, and afterward enjoy a variety of Mediterranean dishes like ​​Paprenjak and wild cabbage salad.
Enjoy the natural beauties of Zadar by strolling through Plitvice Lakes and catching sight of bears and wild boars. At night, stroll the People's Square, brimming with life, food, music, and top street entertainment.
Dubrovnik is known as the most famous city for visitors in Croatia, and for a reason. From nature to city life and incredible food, there's a ton of adventure awaiting you. Speaking of adventure, be sure to take in the sweeping views of the city and sea on the cable car on Mount Srd.
Be sure to consider more day trip possibilities from Split by checking out the multi-day trips taking you throughout the country comfortably and easily.
Final thoughts
From the stunning Diocletian's Palace to the natural marvels of the Blue Caves on the east side of the island of Biševo, and scrumptious Mediterranean classics at the seaside restaurant of Dvor, we can guess that you're ready to "split" and visit Split once and for all.
We hope that you enjoyed our list of the fun things to do in Split and that you've gotten a few more ideas to add to your bucket list.
Happy travels!