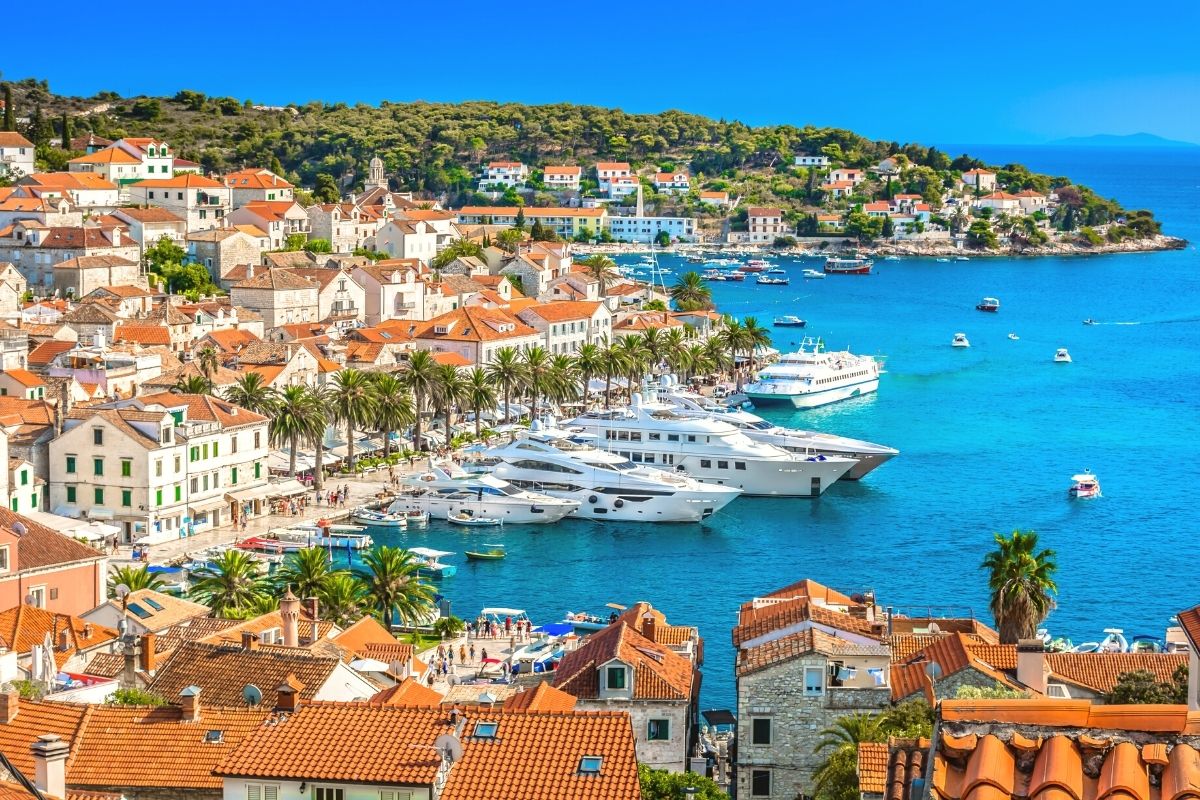 Of all the beautiful islands in the Dalmatian region of Croatia, Hvar is among the most popular – and for good reason.
It's a wonderful place for a beach vacation, with ample sunshine and pristine waters that are sure to please both super swimmers and land loungers.
But it also boasts an impressive array of well-preserved buildings, outdoorsy excursions, and a thriving bar and nightlife scene.
So whether you want to party it up, kick back, or go exploring – and especially if you want to do some of all three! -, here are some of the best things to do in Hvar.
1 – Enjoy the view from the Spanish Fortress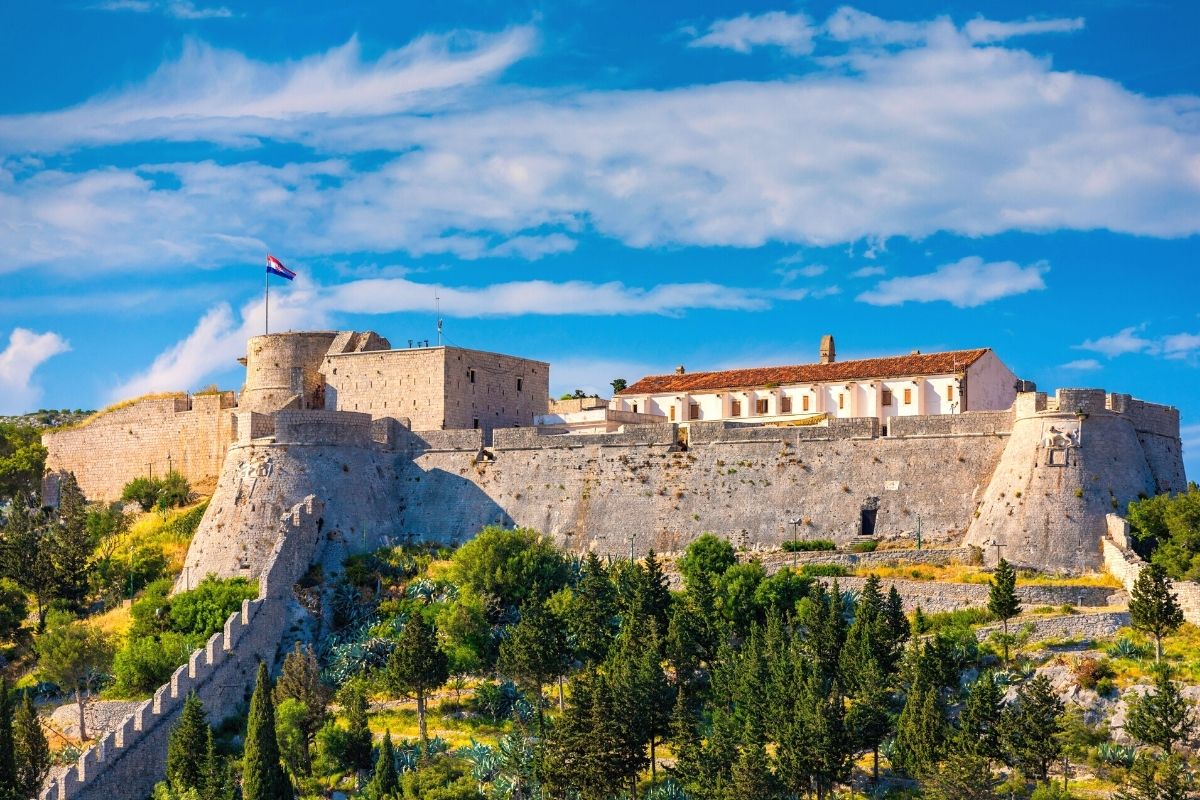 For fantastic scenery and a hearty dose of history, check out the Spanish Fortress.
This mountaintop castle has been around since 1278, although there have been various fortresses in that spot since the 5th century.
It was originally built by the Venetians, updated by the Austrians, and is still beloved and frequented by Croatians… a truly multinational project!
You can visit the fortress on foot or by taxi, and enjoy the panoramic views of the town and the sea below.
It's well worth visiting at night to see the whole vista illuminated by the city lights.
You can also visit the fortress as part of a walking tour, which will take you to other iconic sites as the clock tower, the public theater, and the local gardens.
It's a great way to introduce yourself to the town that's sure to capture your heart!
2 – Kick back at Pokonji Dol Beach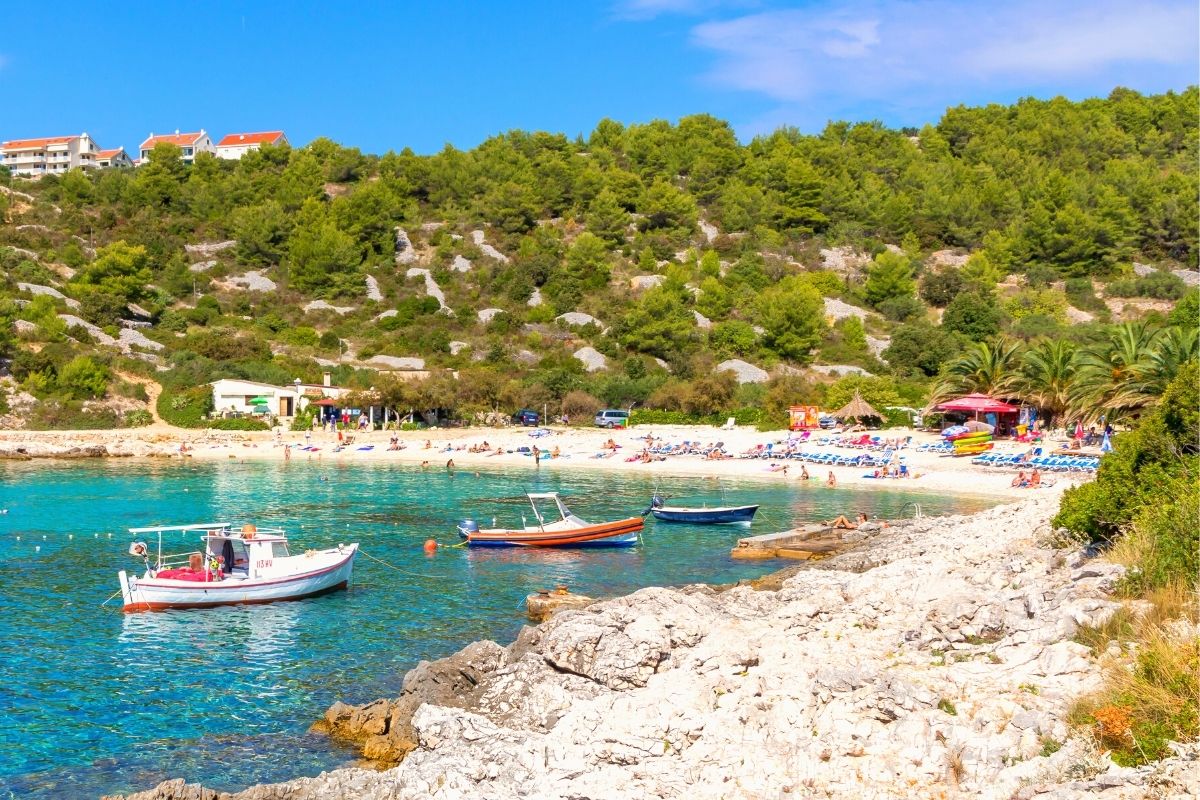 With so many great beaches in the area, it may be hard to know where to go first.
But the iconic Pokonji Dol Beach is a great place to start.
This beloved stretch of coastline features great swimming areas, some excellent nearby bars, and some great views of the neighboring islands.
And just a short walk away, Mekicevia Beach offers another peaceful place to enjoy the water.
Stroll along its pebble-lined shores, then stop off at a nearby restaurant to enjoy some local delicacies.
3 – Cruise or paddle around the Pakleni Islands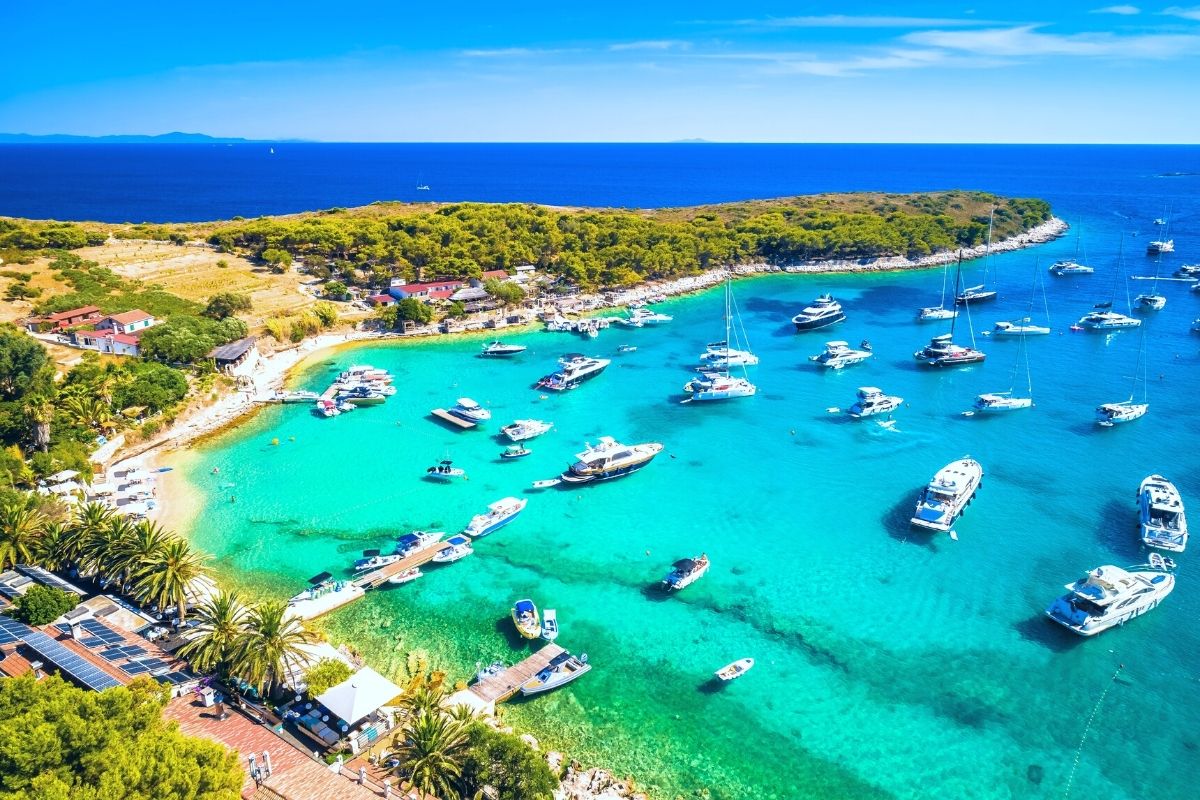 While Hvar is spectacular, it's far from the only beautiful island around.
The nearby Pakleni Islands are a paradise for water-lovers, and easily accessible via a day tour.
Enjoy beautiful beaches, stunning sea caves, and plenty of opportunities to swim, snorkel, or just relax in the sun.
Unsurprisingly, boats are a big draw here, with kayaking a particularly popular option to see the islands.
Hop aboard your vessel and paddle across the open sea, enjoying the pristine waters and snorkeling opportunities.
Or take a more traditional boat tour to see even more of the areas' beautiful spots up close.
You'll feel like you've found a  little slice of heaven as you enjoy the islands and their waters.
4 – Enjoy theater and architecture in St. Stephen's Square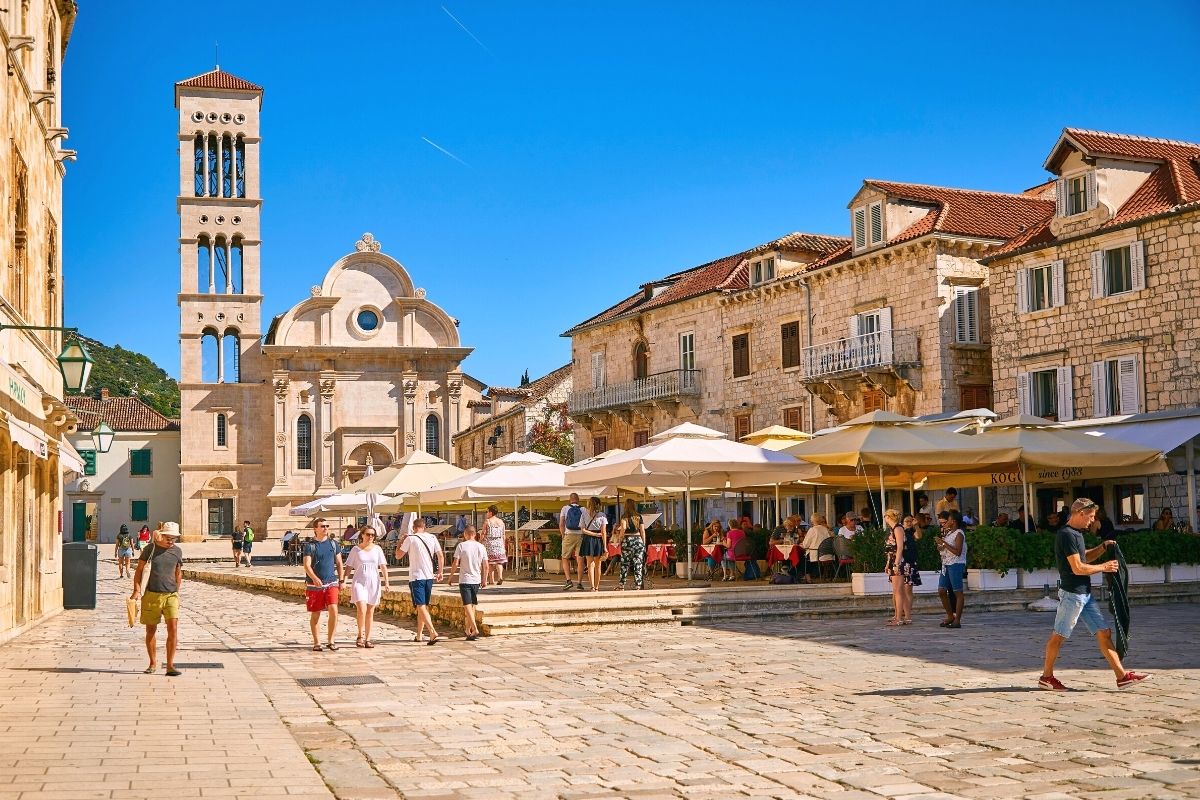 If you want to people-watch and learn more about the city's dynamic history, be sure to swing by St. Stephen's Square.
As the social (and literal) center of town,  many of the great things to do in Hvar revolve around this bustling area.
On the east side, you'll find the Cathedral of St. Stephen, which is named after the city's patron saint.
This striking building is best known for its beautiful bell tower and range of architectural elements, spanning from the Renaissance to the Baroque.
This is also a great place to catch a live show, courtesy of the Hvar Public Theater.
The oldest of its kind in Europe, it offers a simultaneously lively and intimate atmosphere, along with an ever-rotating set of shows.
Be sure to stop by for a performance; after all, it's not every day that you can watch theater in the same spot as visitors from hundreds of years ago!
5 – Do some paddleboarding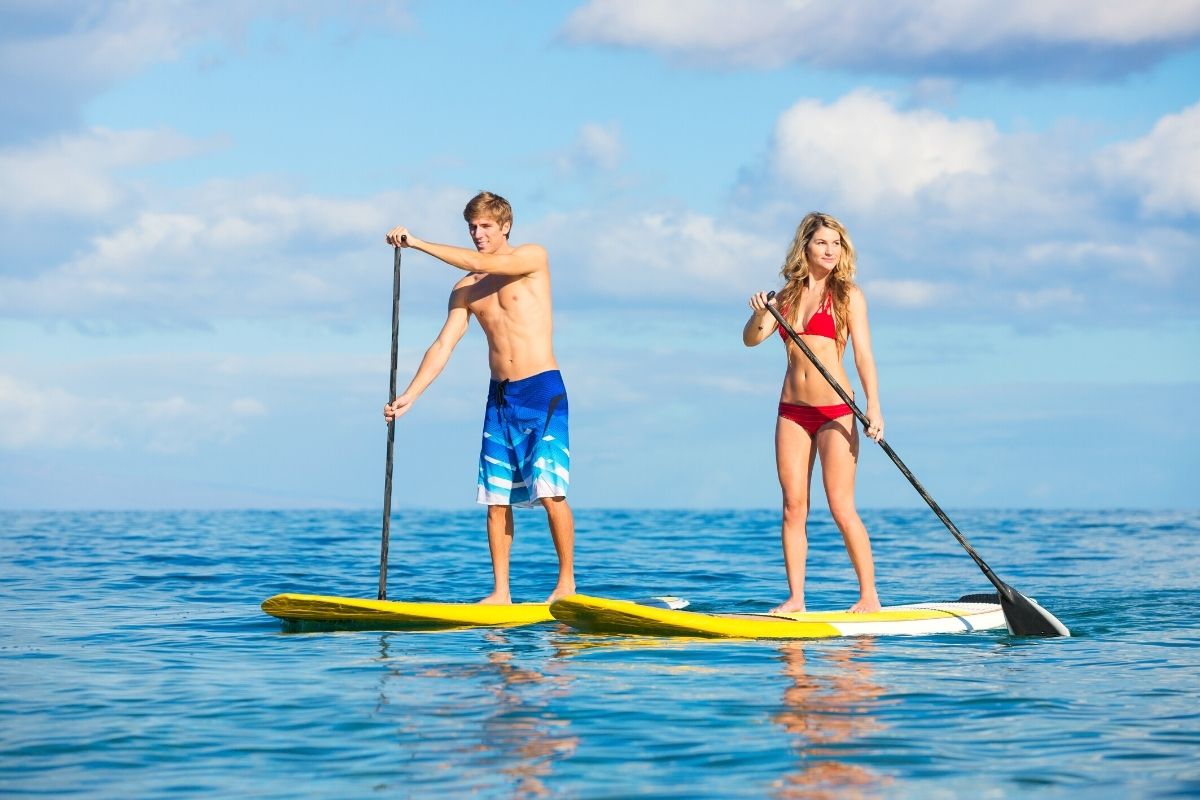 Another great way to enjoy the sparkling waters around Hvar is by paddleboarding.
With a stand-up paddle board (SUP) rental, you can explore the area at your own pace.
If you're new to the sport, you can combine a lesson with a short tour of the nearby bays.
It's a wonderful way to enjoy the scenery while learning some of the basics of paddleboarding.
And if you've had some more experience, you can skip the lesson and take the board out right away, enjoying unparalleled views of the shore and the open water.
It's a great way to get some exercise and enjoy the famously beautiful climate!
6 – Savor quiet village streets and beautiful rocks at Sveta Nedjelja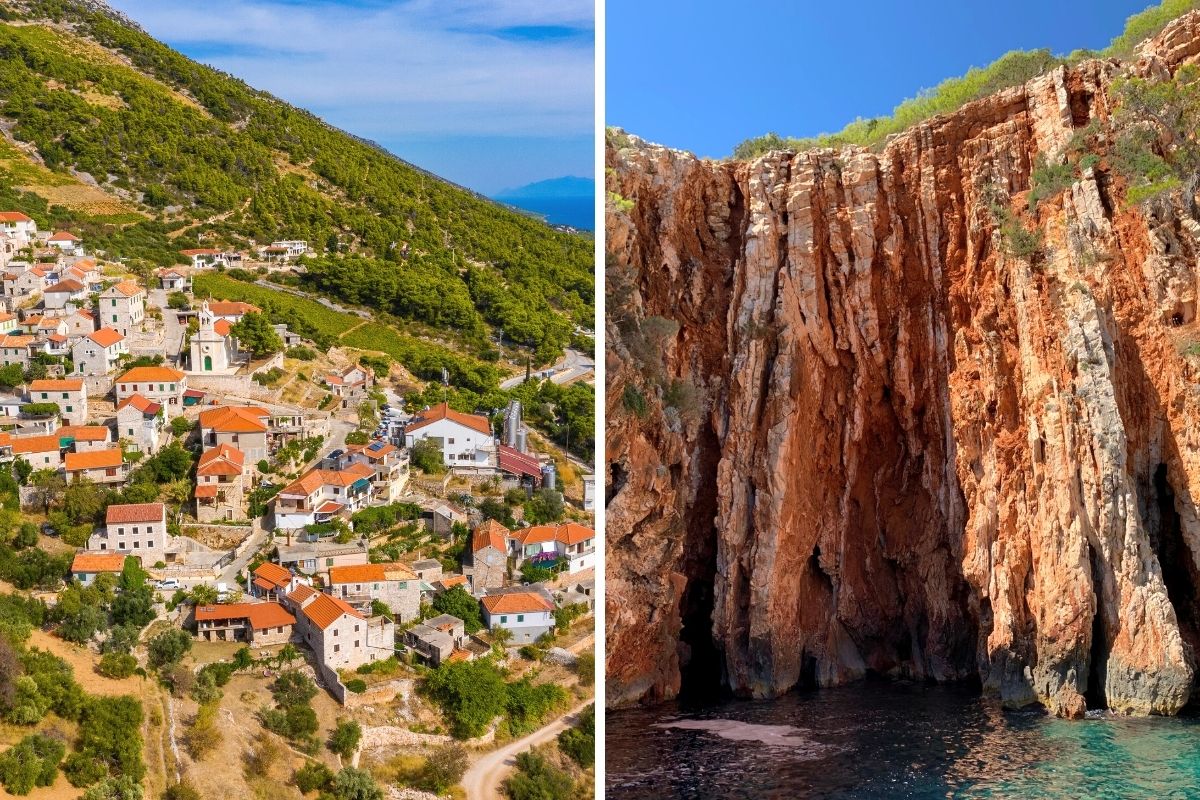 If you'd like some seclusion during your visit, be sure to stop by Sveta Nedjelja.
This charming mountain village is packed with beautiful beaches and wonderful restaurants where you can sample the famous red wines of the region.
This is also a great place to see the famous Red Rocks up close.
These stunning limestone formations just straight up out of the sea, making quite a vivid visual impression.
Then hop over to Lucisca Beach, a quiet stretch of sea where you can relax among the pine trees and gentle waves.
The beach tends to be less crowded than other parts of the island; combined with the laidback atmosphere, it makes a perfect spot for a romantic getaway!
7 – Dive deep into history in Stari Grad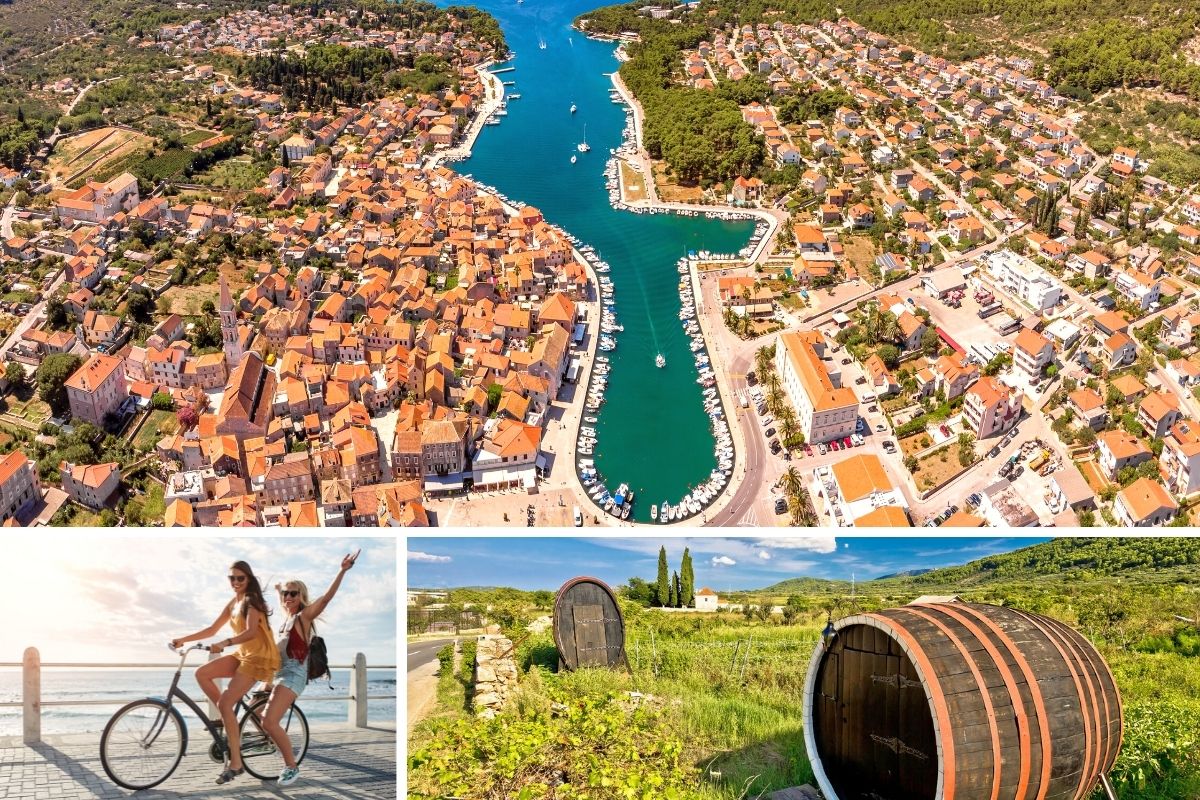 While there are plenty of great things to do in Hvar's main city, it's well worth heading a little further up the island to visit the quaint town of Stari Grad.
With its quiet streets, beautiful churches, and historic sites dating back to Ancient Greece, its laidback vibe is a perfect complement to the hustle and bustle of the nearby city.
This is the ideal place to go if you want to immerse yourself in the rich history of the area.
The Tvrdalj Castle, which features Renaissance architecture and a beautiful enclosed courtyard, was once the summer home of the poet Petar Hektorovic, who built the fortress in part to help shelter citizens during wartime.
You can also check out the Stari Grad plain, an agricultural area that was built by the Greeks – and still produces crops, several millennia later.
And if you want to learn even more about the town's rich past, don't miss the Stari Grad Museum, an acclaimed institution that features some amazing artifacts.
Check out antique furniture, archaeological discoveries, and even recovered cargo from a sunken Roman ship!
You can also enjoy many of these attractions on a bike tour, where you'll also be able to visit rural villages and get a taste for local life.
8 – Take a boat tour through the Blue Cave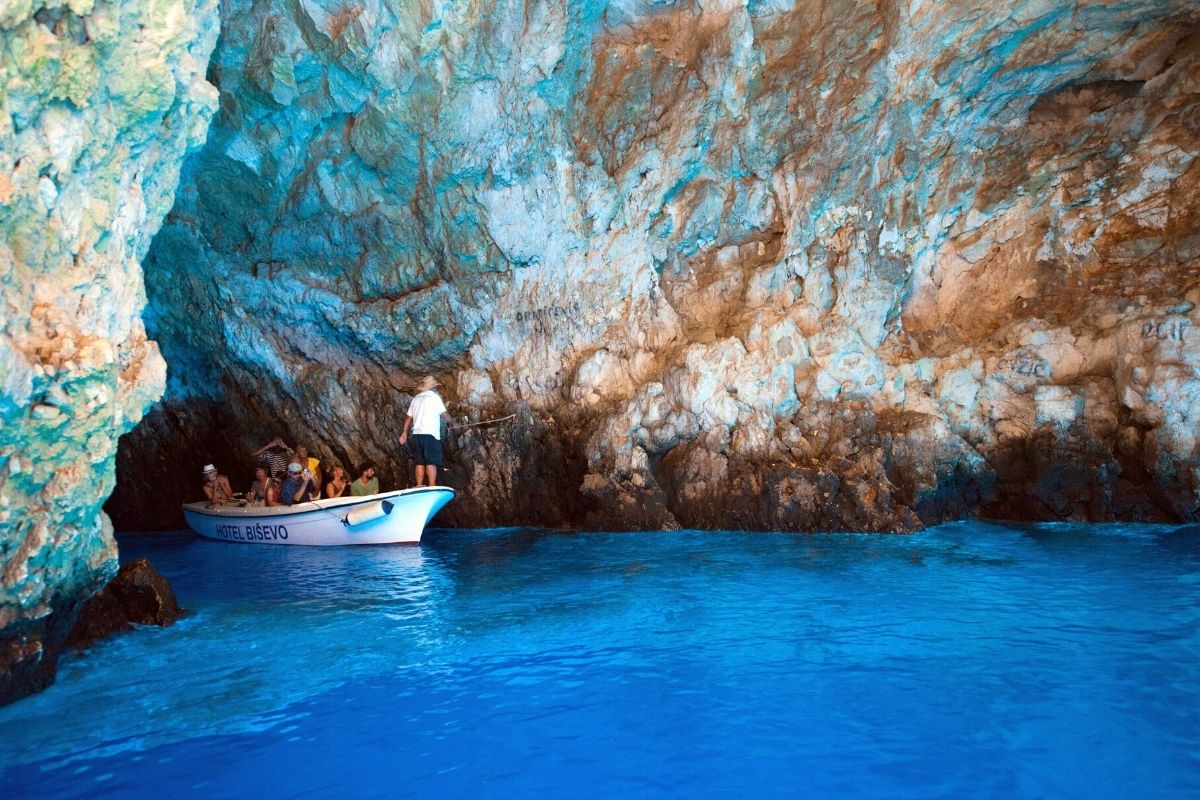 As the name suggests, the Blue Cave is known for its gorgeous hues, which have to be seen to be believed.
The natural interplay of light on water in this spectacular cavern creates a stunning visual experience.
You may feel like you're in a scene from Avatar as you float through the glowing waters!
There are a variety of excellent boat tours available to help you explore the cave up close, ranging from small sailing ships to high-octane speedboats.
Most of these tours also include a visit to Green Cave – which boasts similarly beautiful waters -, as well as trips to the island of Vis.
With its picturesque harbors, low key beaches, and tranquil streets, this picturesque little area is a great place to while away a sunny afternoon.
9 – Have a quiet day at Dubovica Beach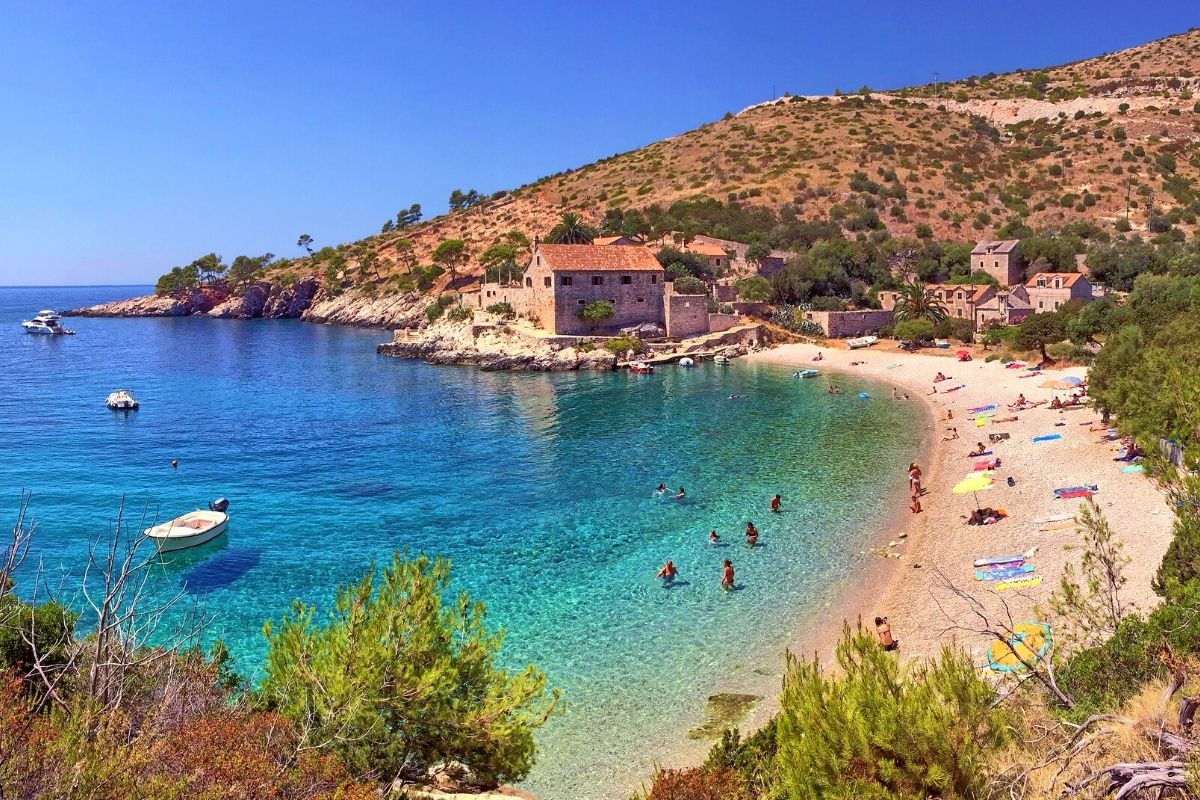 Another popular bit of shoreline in Hvar, Dubovica Beach is about six miles from the main town, making it a slightly quieter option as opposed to the busy beaches in town.
Drive, bike, or bus your way over, then head down the winding stone path to the quiet bay below, where you can swim and sun to your heart's content.
For a particularly fun trip, try renting a scooter to get there.
These zippy little vehicles are popular ways to get around the island, as they offer an affordable (and fun!) way to explore lesser-visited beaches and other areas.
You'll be able to travel in style, and enjoy some great swims to boot!
10 – Enjoy the art and architecture of the Franciscan Monastery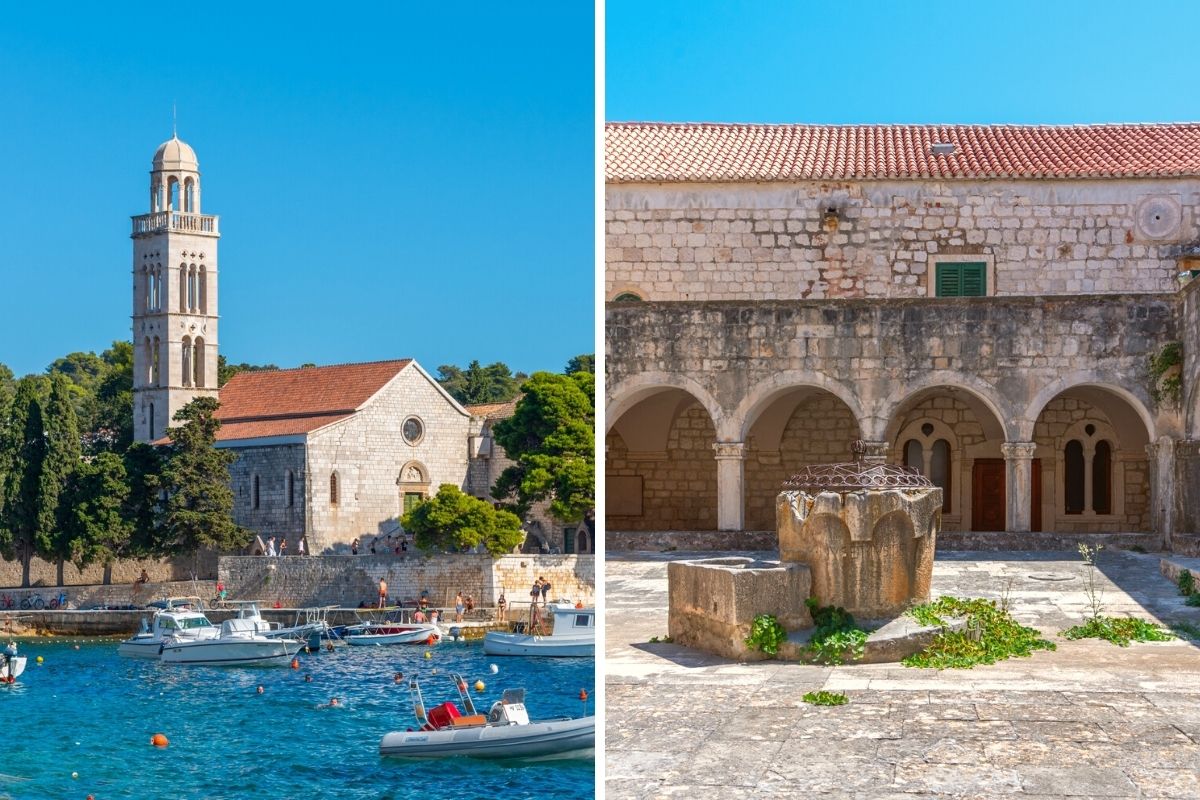 Back in town, you may want to explore a little more of the rich religious history in the region.
And you can get an eyeful at the Franciscan Monastery, which dates back to the 15th century.
The building is filled with gorgeous artifacts and artwork, including a depiction of the Last Supper, and also features a beautiful stone belltower.
The monastery is quite striking visually, and also offers another fun perspective into the island's culture.
11 – Check out the big adventures in little Vrboska Town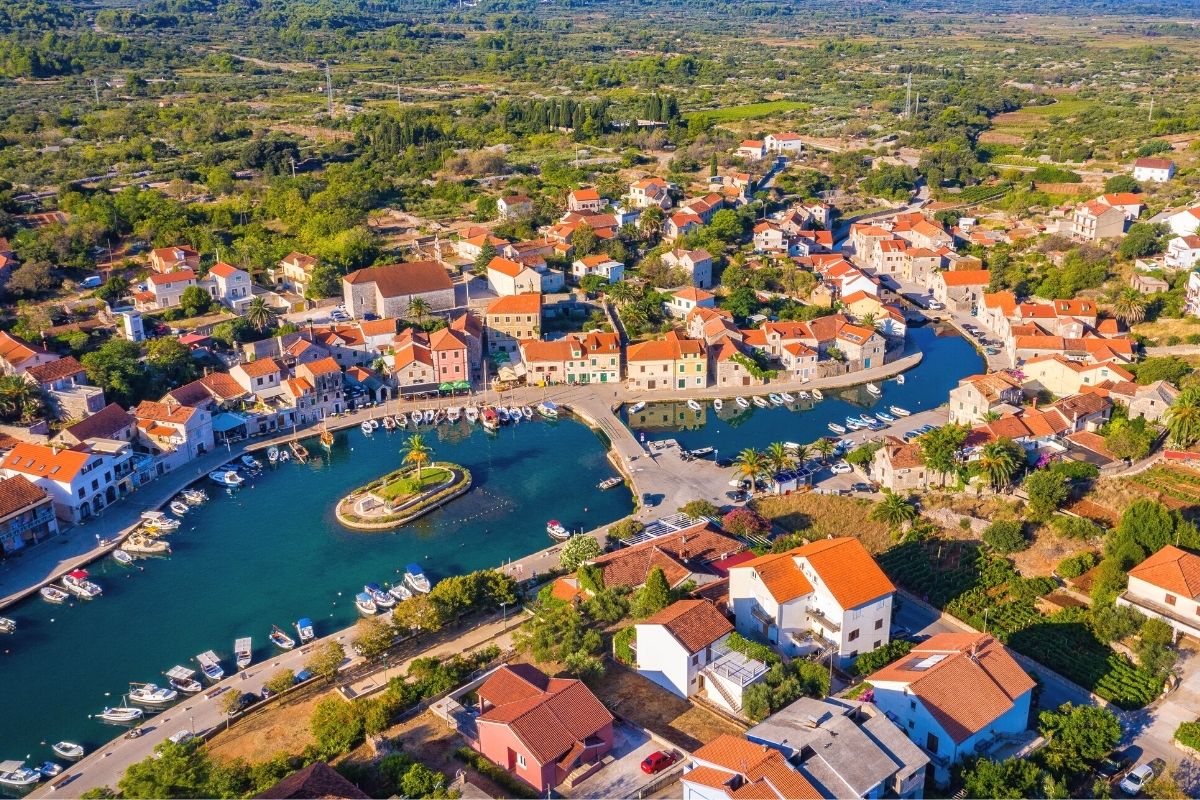 As the smallest town on the island of Hvar, Vrboska offers a quaint alternative to some of the more frequented areas.
It boasts impressive architecture, stunning natural vistas, and a phenomenal culinary scene.
Sample world-class wines and seafood, often complemented with the island's famous olive oils and spices.
Then head out to see some of the many historic buildings in town, including the fishermen's museum and the church/fortress of St. Mary of Grace, which was originally built to help defend against the invading Turks,
This is another great place to explore via scooter or bike; you can join a group tour for a guided excursion to villages and cultural attractions all over the region, or rent an individual vehicle and explore this little town's big charms at your own pace.
12 – See a little bit of Italy at the Venetian Loggia and Clock Tower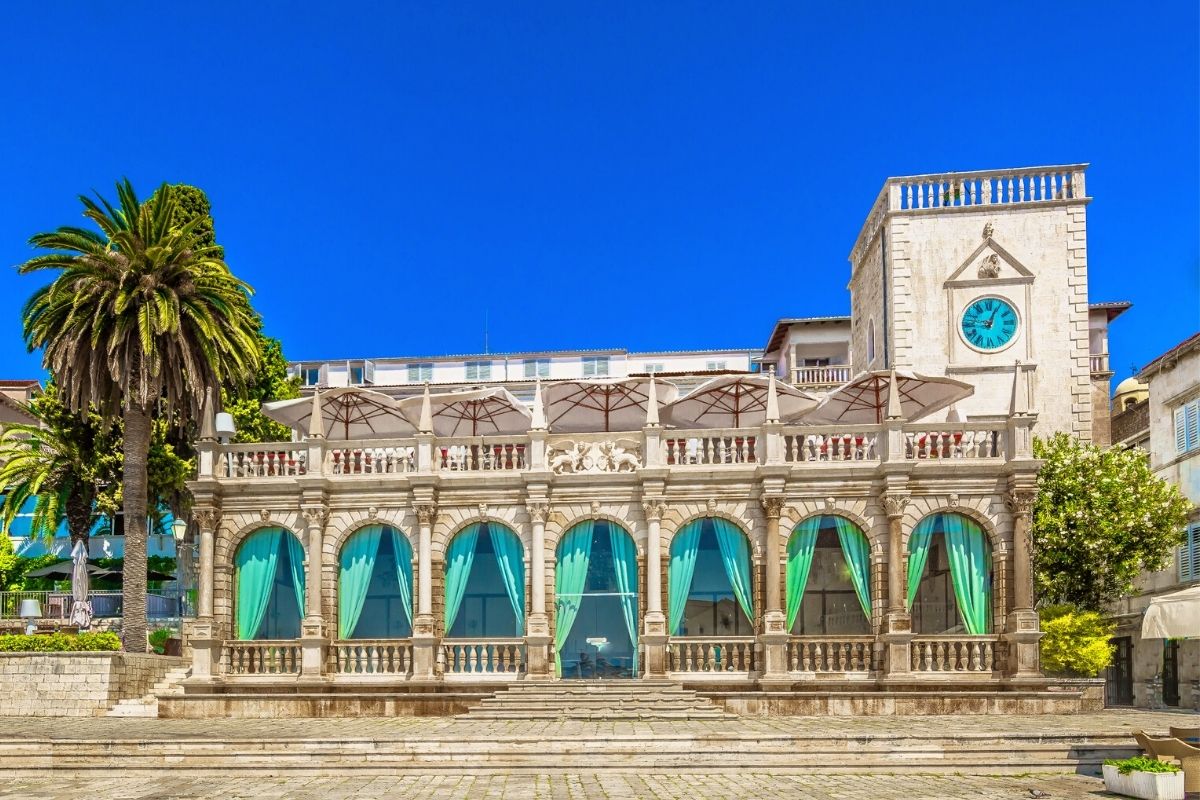 If you can't make it over to Venice during your trip to Croatia, you can get a good look at some of its stylistic offerings right here in Hvar.
Thanks to centuries of colonization by the Republic, the architecture of the area is still filled with Venetian influences.
And the Venetian Loggia, as the name suggests, is one of the most famous examples.
With its beautiful columns and striking Renaissance design, the loggia has been a fixture in town since the 16th century.
The clock tower, which was built in the 19th century, is a visual treasure in its own right, and the two structures once anchored the Governor's Palace.
Today, the site is home to the Palace Elisabeth, a world-class hotel that still focuses on preserving its distinguished architectural past.
13 – Get way off the beaten path with a quad tour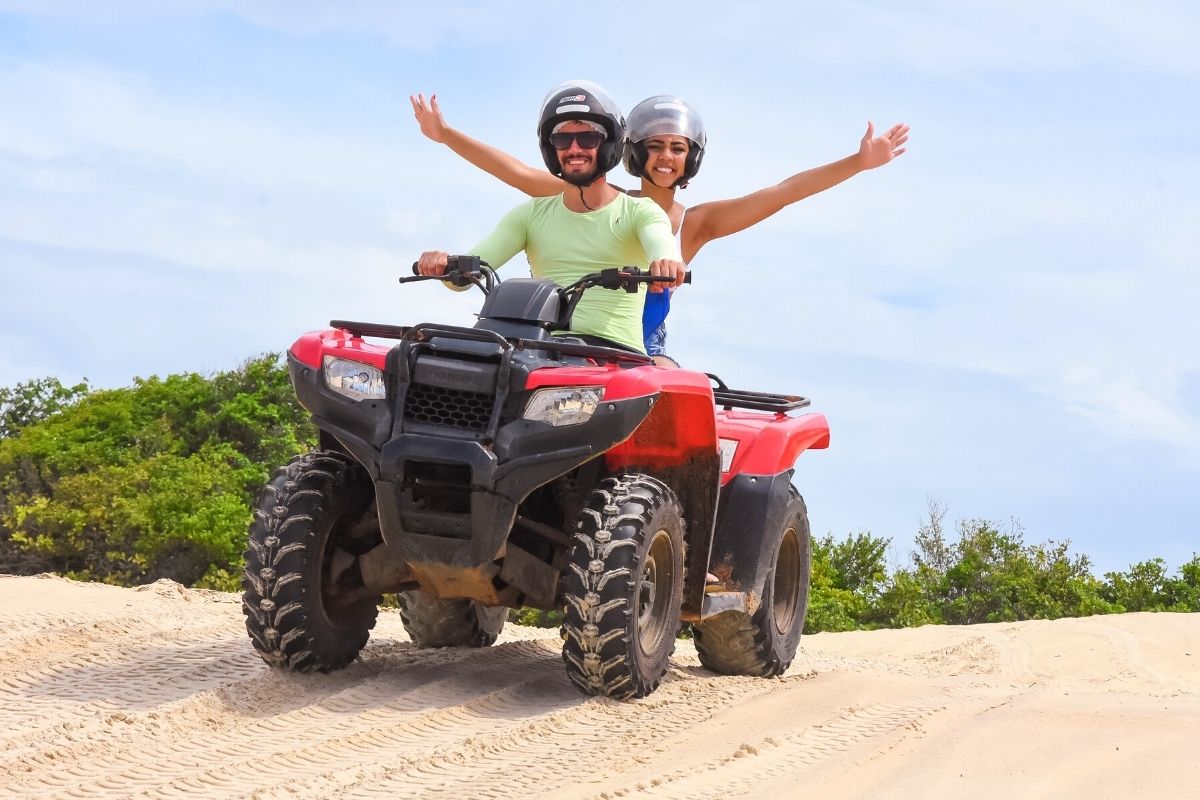 Once you've given scooters, bikes, and boats a try, add a quad tour to your list of things to do in Hvar.
With these high-octane vehicles, you can get even further out into some of the wild, wonderful areas around the island.
Try an off-road safari tour, where expert guides will take you on an exciting journey to some top-notch attractions.
See St. Nicholas Peak, the tallest point on the island, and pass through the fascinating abandoned villages of Velo Grablje and Malo Grablje along the way.
Or join the "Quad Squad" for an all-day adventure that includes stops at such beloved spots as Tvrdalj Castle, Kamp Grebisce, and Dubovica Beach.
It's a memorable and exhilarating way to explore the island!
14 – Party or wander around in Jelsa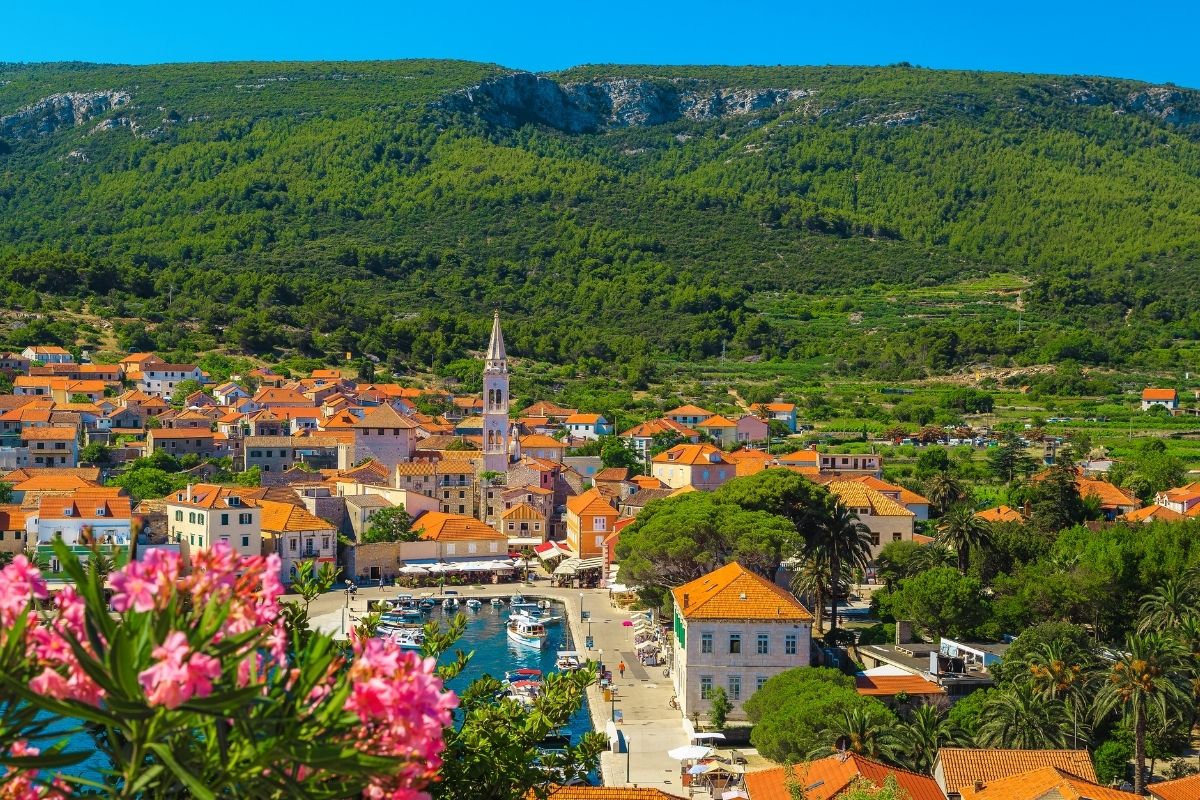 If you like splendid mountain views and a great nightlife scene, you can't do much better than Jelsa.
As one of the central towns on the island, Jelsa offers the same small-town appeal as several of its counterparts, as well as some neat little adventures of its own.
Stroll around the main square to people-watch, sip some delicious coffee, and check out some of the beautiful buildings.
Then take some time to hang out at the beach or have a few more meals with delicious local ingredients before heading out to the nightclubs.
For a slightly more active day, take a bike tour to see some of the natural charms that lie just outside of town, from olive groves to peaceful forests of pines.
The town has been a popular tourism hub since the Medieval times, and after some time out and about, you'll understand why!
15 – Live it up at the best beach clubs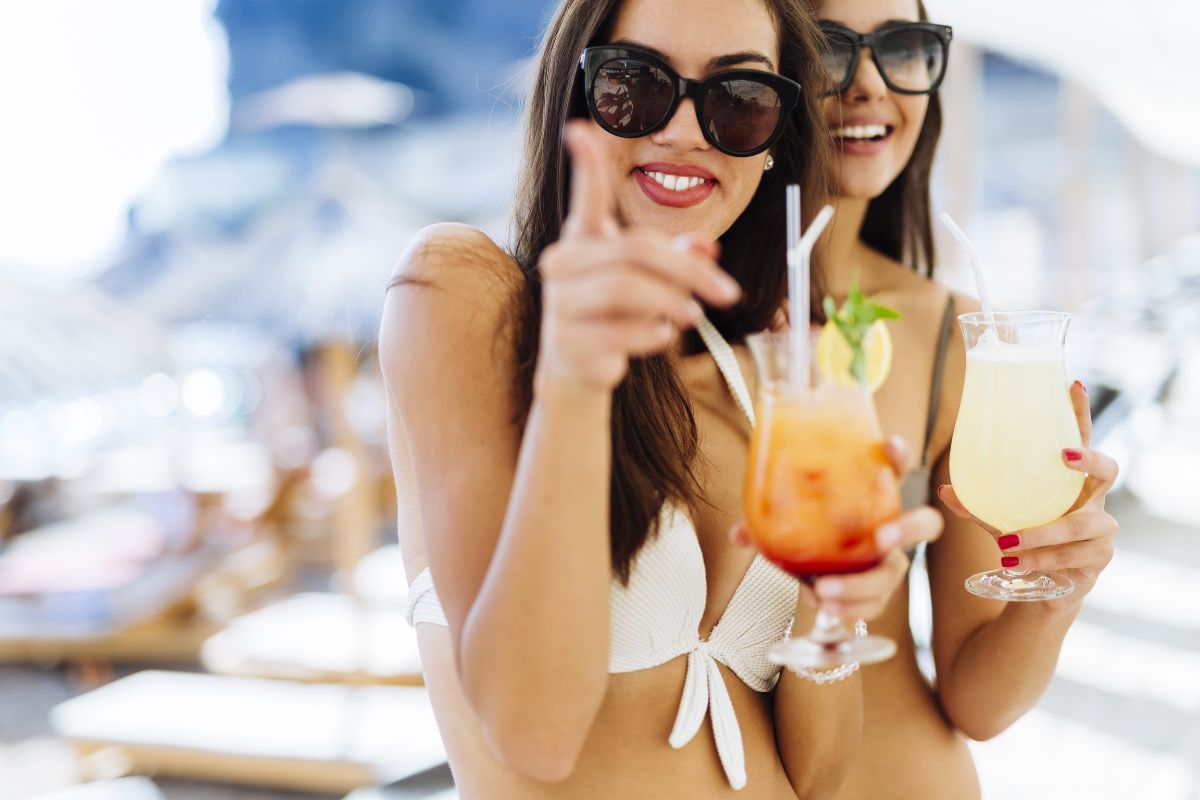 While beaches can be great for swimming or relaxing, there are also tons of excellent clubs if you're looking for more of a party atmosphere.
With a wide variety of beloved venues all over town, you'll find your dance card pretty full, especially if partying is high on your list of things to do in Hvar.
The aptly named Carpe Diem Bar is the perfect place to unleash your wild side, with a constantly rotating schedule of world-class DJs, cutting-edge musical acts, and lively dance parties.
At Hula Hula Hvar, you can spend the day unwinding on the sunbeds and trying the many different meals and beverages on-hand, or cut loose with the wild parties that flourish later in the evening.
For a slightly mellower vibe that still offers the full beach club experience, head to Falko Beach Bar to try some high-quality spirits and classic mixes, all while lounging, swimming, and snorkeling conveniently close to the water.
You can find even more great cuisine at Laganini Lounge Bar, which specailizes in fresh seafood and creative mixed drinks along with fantastic dockside views.
Meanwhile, Beach Club Hvar offers exactly what it says: a beautiful and luxurious seaside spot, with the added bonus of some extra privacy while you relax.
And if you're all about the live performances, don't miss K'Lavanda Music Bar, an intimate space  that specializes in good coffees, exceptional cocktails, and, of course, some great tunes.
Whatever your preference, you'll find a beach club – or three – to suit you!
16 – Check out Malo Zarace Beach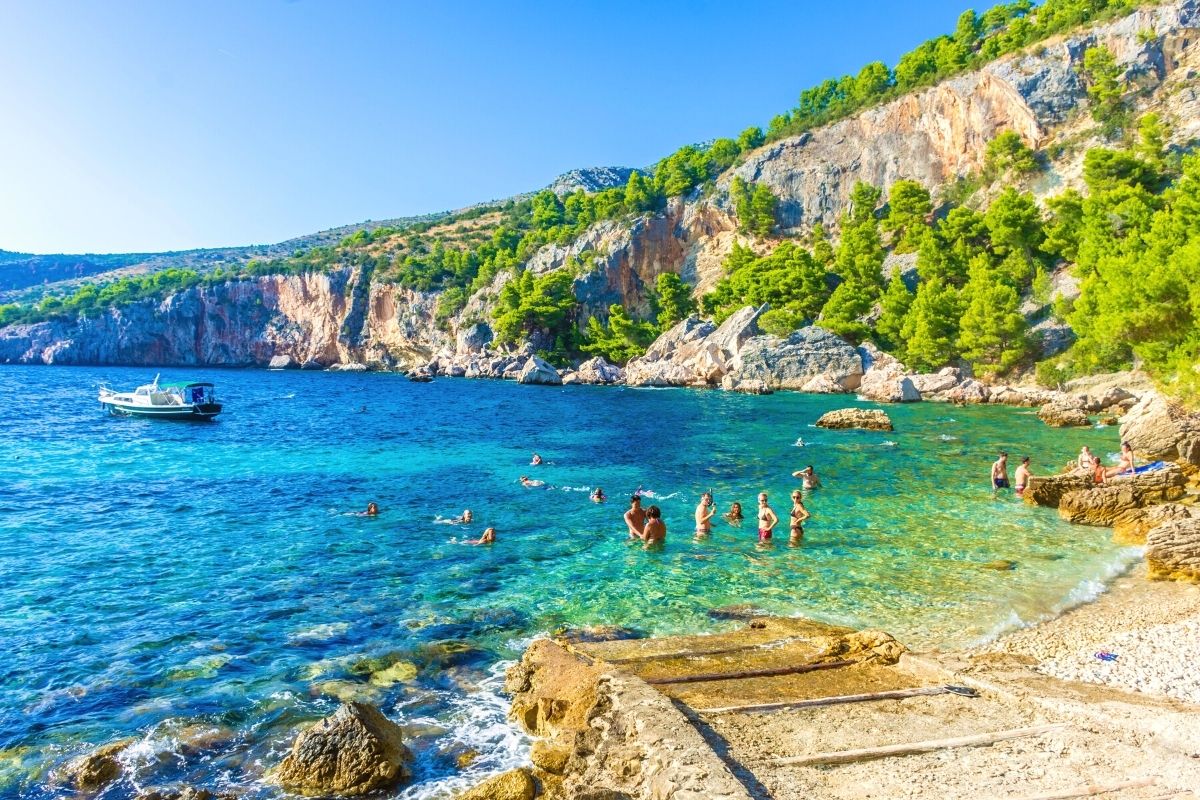 For another area that offers beautiful views in a quieter atmosphere, head over to Malo Zarace Beach.
It sits about 5.5 miles from town, and much like Dubovica Beach, intrepid visitors are rewarded with peaceful, secluded shores to relax on.
You can hang out on the scenic peninsula, or hang out down on the main beach itself to be closer to the waves.
Rent a bike or a scooter or book a taxi, and hop over to get started on some relaxation!
17 – Experience kayaking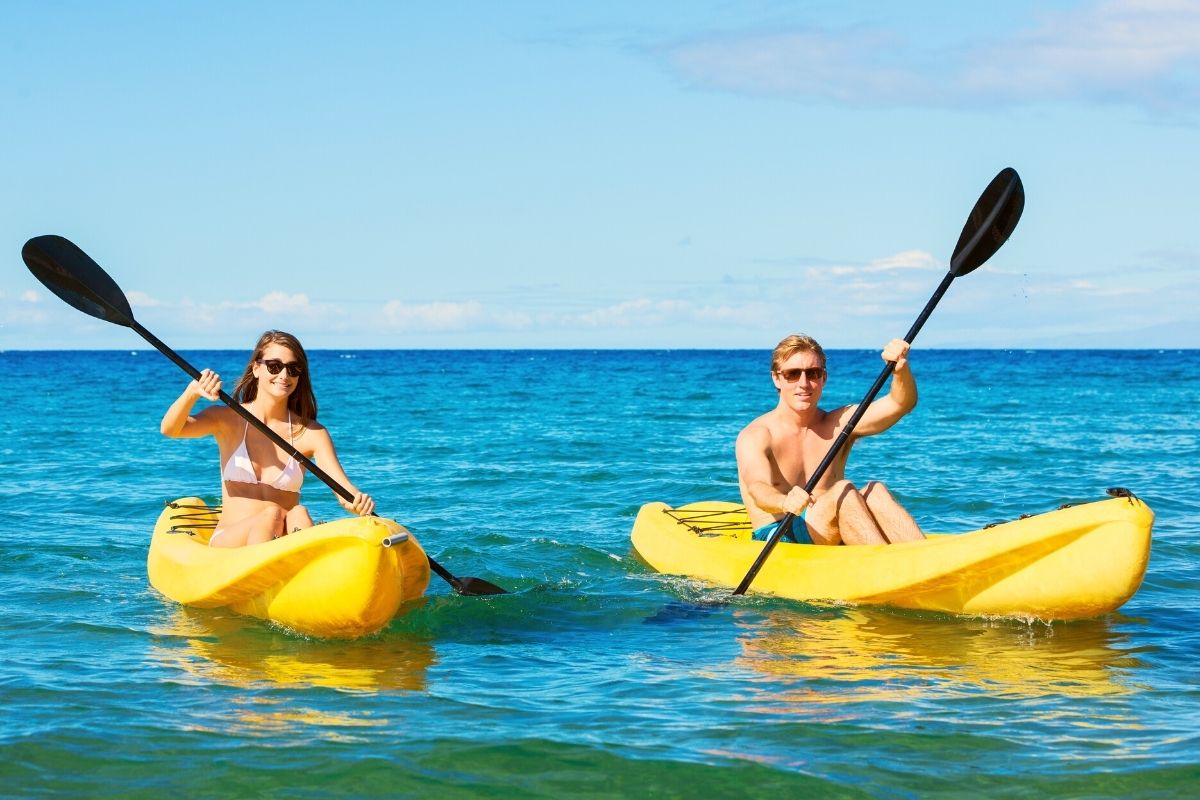 With so many great areas to explore along the coast you may want to spend some more time on the water.
Kayaking is a great way to explore areas that may be harder to reach on standard boat tours.
The Pakleni Islands are a hugely popular choice, with tours going to and from Hvar via the gorgeous Adriatic.
For a really memorable experience, try booking a sunset tour.
After paddling all over the island, you can enjoy the beautiful colors of dusk from your floating vantage point.
18 – Hike to the Napoleonic Fortress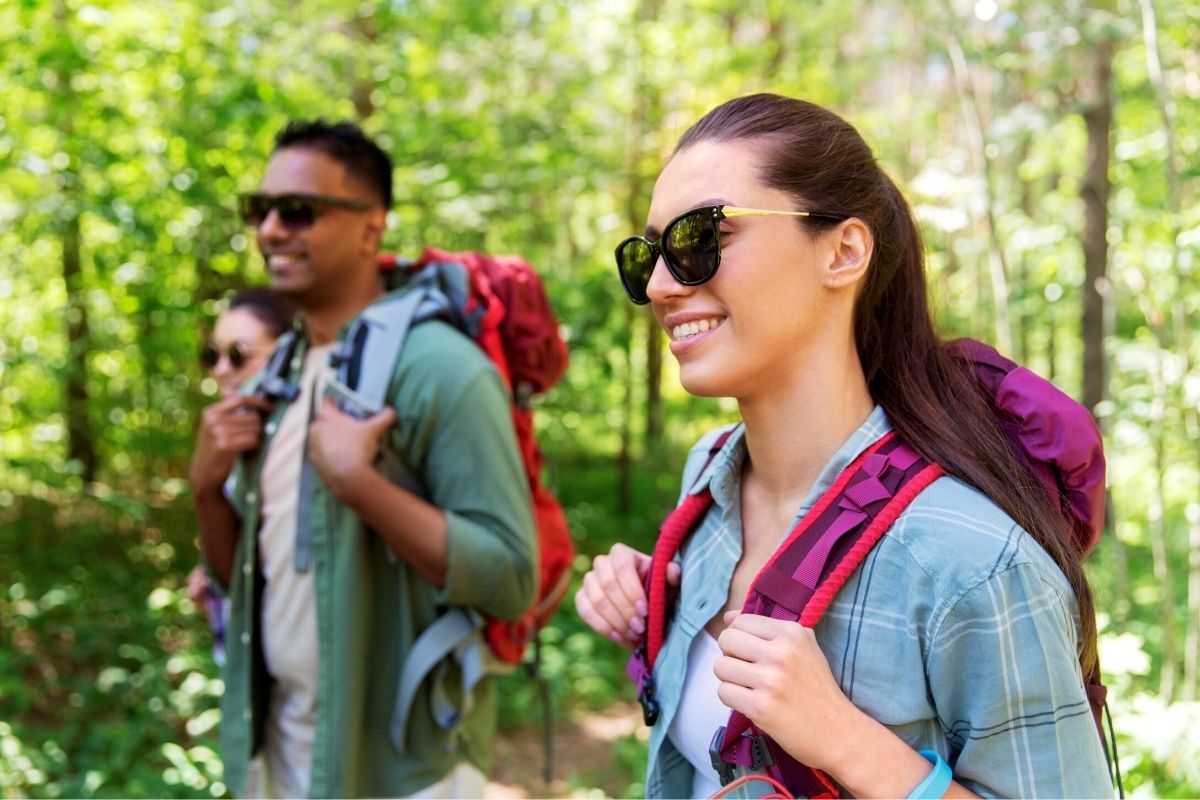 Do you like a little bit of history with your hiking?
If so, don't miss the trail leading up to Fortress Napoleon, which offers great views and an amazing building as the payoff.
The trail itself is fairly short, and ends at this fascinating castle, which was built in 1812 during the French reign over the region.
This is a great place for panoramic views of the surrounding towns and seaside, and a beloved bird watching spot as well.
Keep an eye out for Croatia's largest telescope in the Hvar Observatory, which currently occupies the fortress.
This is the perfect activity if you want to stretch your legs and see some amazing European history up close!
19 – Wander through the Lavender fields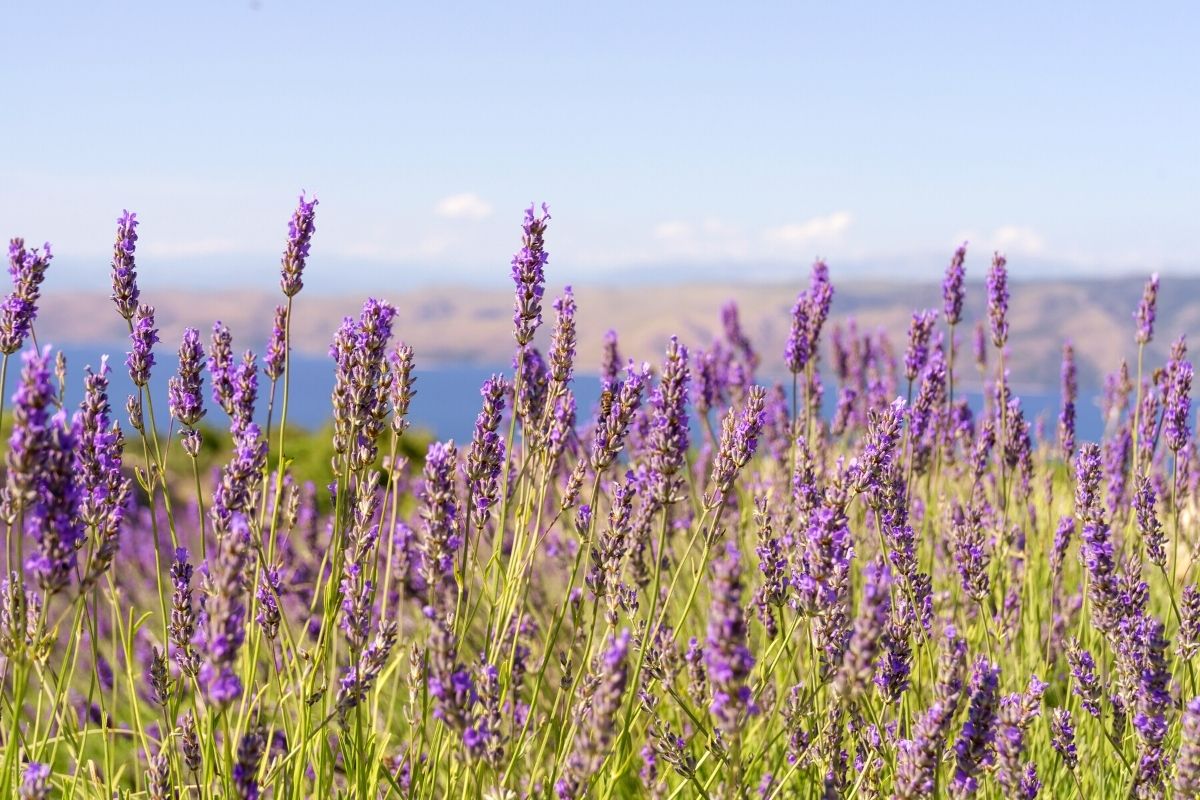 If you're visiting Hvar in June or July, you may notice a wonderful scent – half-floral, half-herbal.
That's the unmistakable smell of lavender, the beloved plant that is an iconic part of the landscape in the region.
Hvar has actually been called "The Lavender Island" because of how prolific the crop is!
Today, there are numerous spots where you can see the beautiful flowers in bloom, including Gdinj, Grablje, Brusje, and the road between Hvar and Stari Grad.
You can even book a guided tour to learn more about the plant and its impact on the region.
Enjoy a scenic hike through the gorgeous, purple-dappled fields, while your guide explains how lavender is cultivated and used in various forms.
And if you're really in love with the stuff, check out the annual Lavender Festival, which is held in Velo Grablje in late June or early/mid-July (the exact dates vary from year to year, so  heck before booking).
Sample aromatic oils made from the plant, enjoy some floral-infused treats, or purchase some of the excellent handicrafts on display.
It's one of the most iconic things to do in Hvar!
20 – Try out some of the best restaurants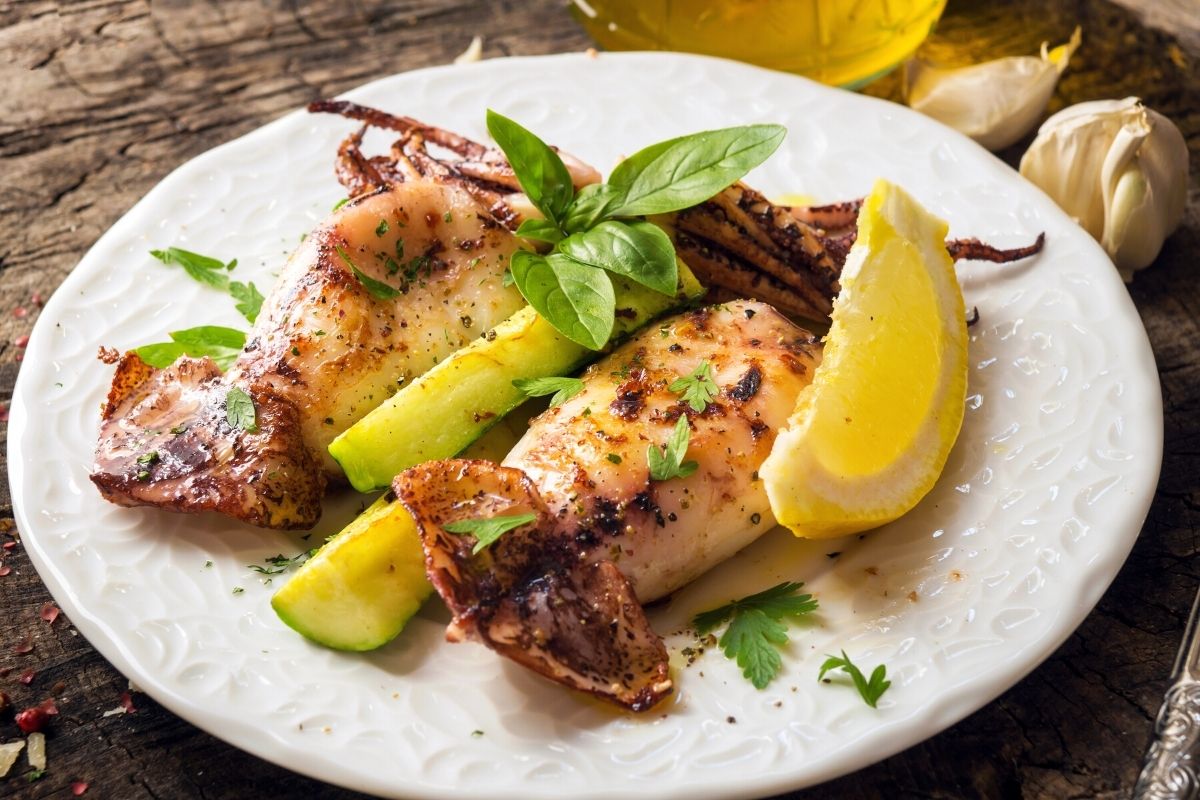 Whether you want delicious fresh seafood, cafe-style treats, or hearty, traditional Dalmatian meals, there are plenty of restaurants to satisfy you as you take a breather from all of the busyness.
Giaxa is a great place for the fish fans, presenting hyperlocal dishes (everything's right out of the garden or the sea) in a stunning building that dates back to the 1400s.
Konoba Menego offers tasty Dalmatian dishes, from wine grapes and sheep cheese to freshly baked breads, all in a cozy setting filled with authentic regional music.
And if you have a sweet tooth, indulge in the semifreddo or the rozata custard pudding at Lungo Mare, along with other delicious local meals ranging from salads to meat courses.
Add in pizza places, lobster joints, and steakhouses, and you've got a restaurant scene that's an experience all its own!
21 – Learn about (pre)history at Grapčeva Cave in Humac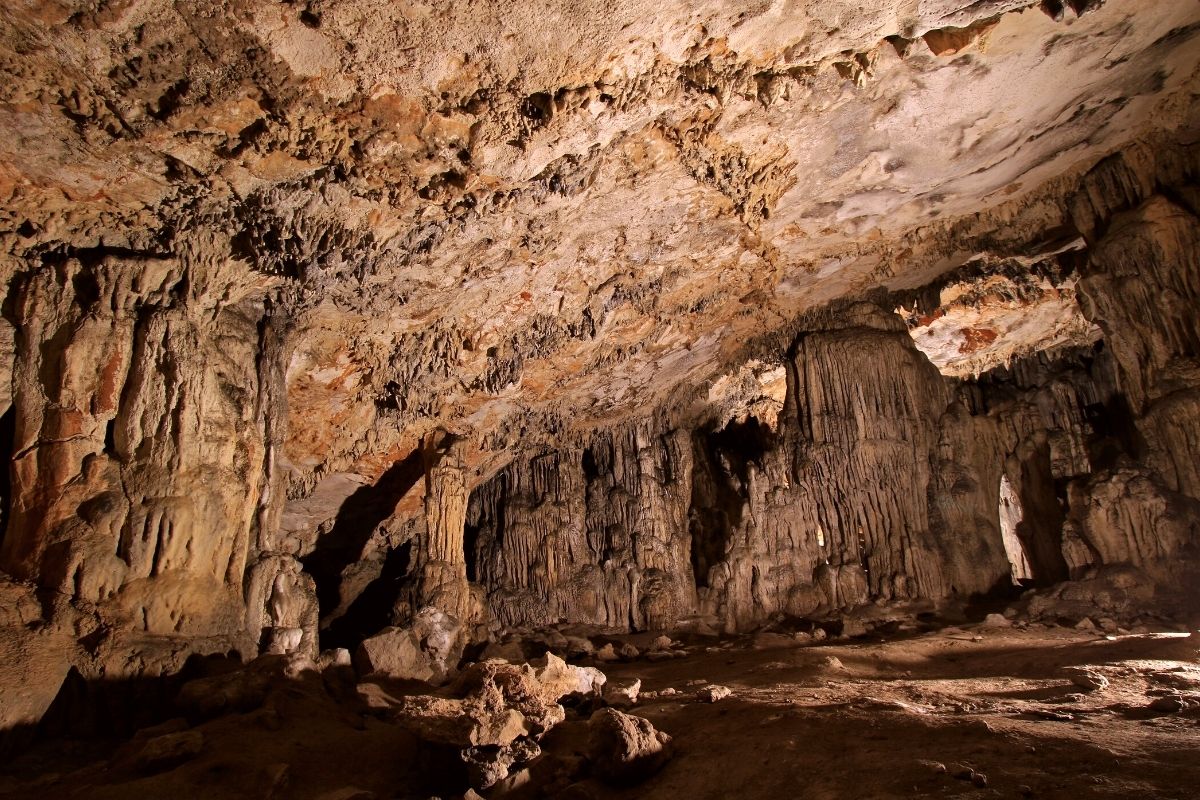 It's not every day that you can explore Neolithic homes just miles from your hotel, but that's Croatia for you!
The Grapceva Cave may be somewhat off the beaten path but it's also one of the coolest things to do in Hvar, especially if you love adventurous hikes and learning about the past.
Located near the historic village of Humac, the cavern is filled with stunning stalactites and stalagmites, as well as a treasure trove of items left behind by former residents.
During your visit, you'll be able to see beautifully detailed ceramic works, which tell the story of some of the island's earliest inhabitants and their unique, fascinating culture.
Once you've explored all the wonders that Grapceva has to offer, take some time to explore the lovely streets of Humac, a rustic town with roots in the 15th century.
This is an especially good place to visit in the summer, when you can go horseback riding, visit the local museum, or settle in for a meal at Konoba Humac, which offers wonderful regional meals in a traditional stone building.
Don't miss the chance to see this incredible display of early human lifestyles!
22 – Take it slow in Milna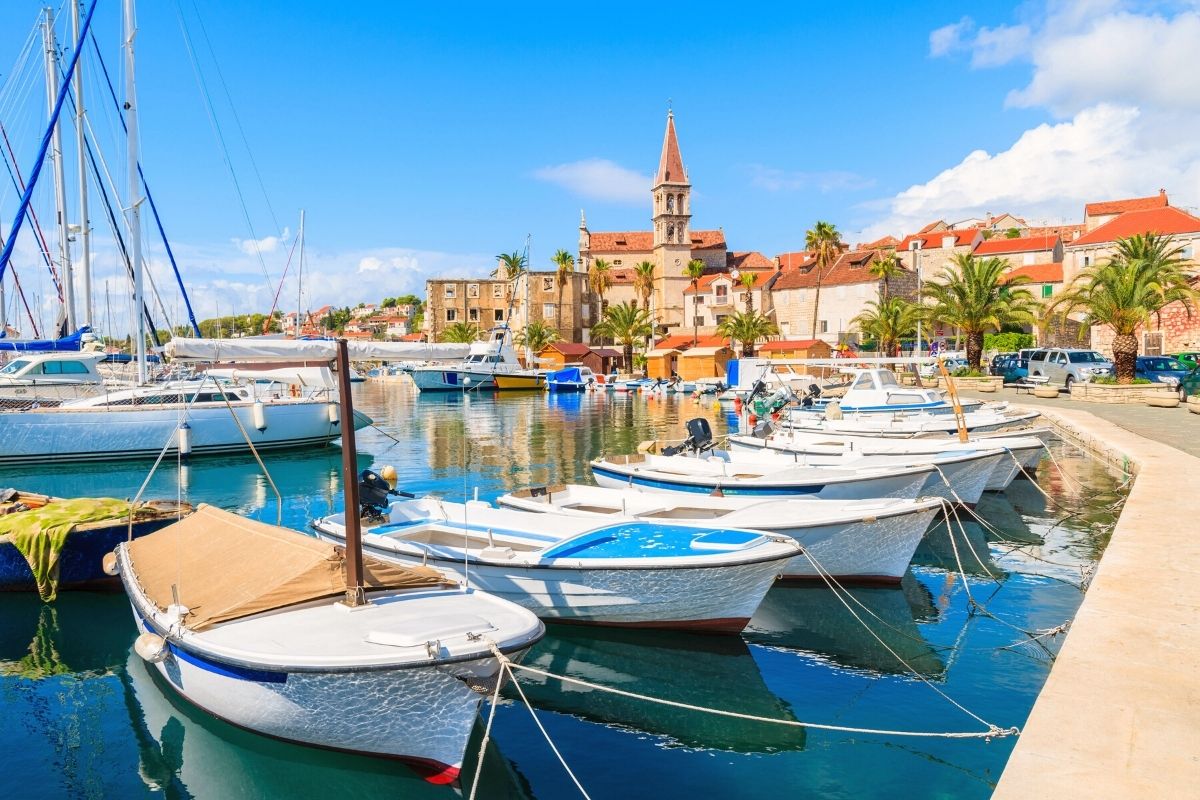 For another healthy dose of small-town charm, head over to the quiet cove of Milna.
This is an ideal location for those that want a slower-paced vacation, with easy access to the energetic offerings of the town of Hvar.
It's also a wonderful spot for beachcombers,with some lovely bays and plenty of options for sunning and swimming alike.
You can also enjoy the local restaurants, go diving, or play tennis.
And if you want a really unusual form of entertainment and transportation rolled into one, try a donkey ride!
These lovable animals are great options to get around town, and you'll get a feel for the local culture as well.
This is also a great homebase for trips to such renowned sites as Velo Grablje and Malo Grablje.
Save some time for this underrated hamlet!
23 – Take to the skies with some flyboarding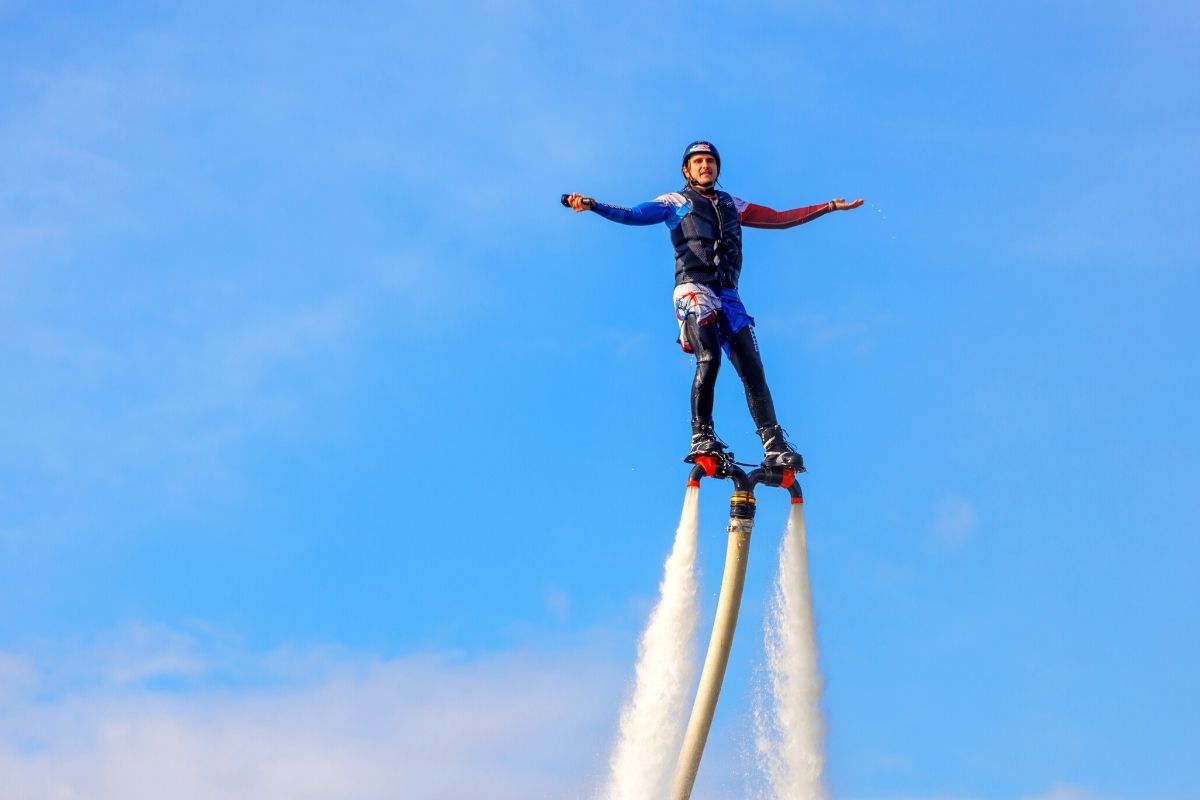 If you've ever daydreamed about living in a science fiction movie, then you can't miss out on flyboarding.
This exciting new activity involves standing on a special board which propels you into the air, where you can glide, swoop, and even dive into the water.
As you bounce between air and sea, you'll feel like you're in another world entirely.
Head down to Hula Hula Beach for a quick lesson before hopping on a board.
This is a must-do activity for anyone who's ever wanted to fly – and let's face it, who hasn't?
24 – Meet some local wildlife while scuba diving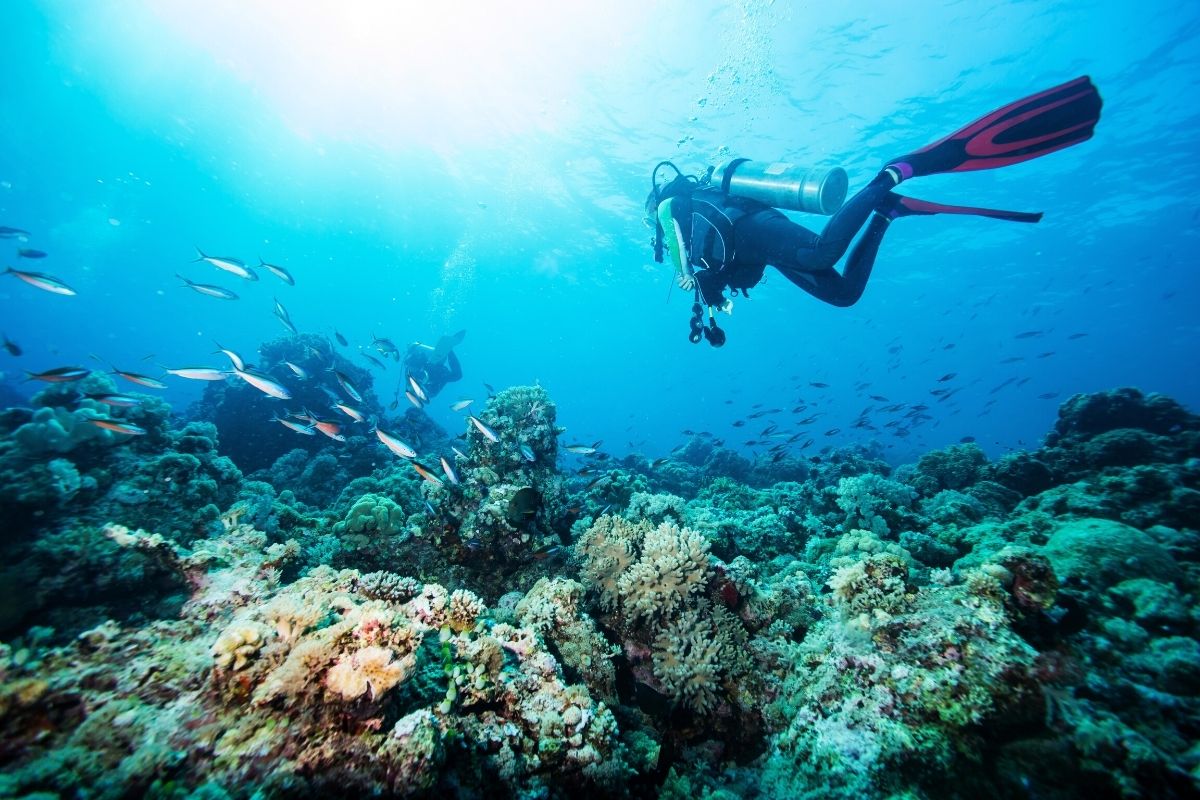 The only thing better than cruising atop the waves is diving beneath them, especially in the lush Adriatic Sea.
Scuba diving is one of the best things to do in Hvar if you want a real adventure and some unparalleled wildlife-viewing opportunities.
Diving Center Viking is the place to go in town if you want to learn the basics, rent equipment, or book a tour.
If you're new to the sport, this is the perfect place to learn, with excellent instructors and a wide variety of courses.
Even if you have gone diving before, you can take a refresher course or work on your open water certification.
And of course, you'll have the best possible classroom: beautiful blue waters teeming with coral, colorful fish, and the sort of gorgeous scenery that can only be truly enjoyed up close.
It's a wonderful way to enjoy the natural splendor of Croatia!
25 – Sample some craft beer at Vunetovo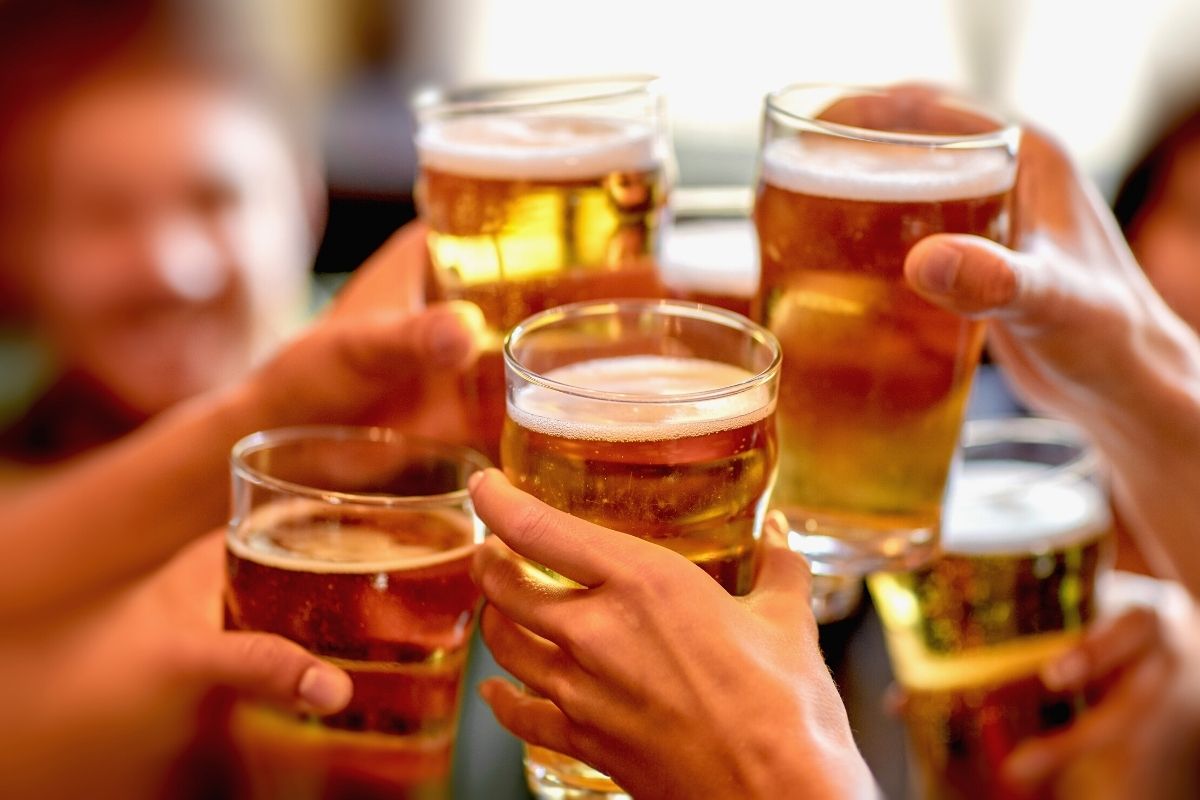 Hvar's pubs are certainly renowned, but there's also an excellent option for those with more beer-specific tastes.
Vunetovo Craft Beer, which is located near Hvar's Old Town, serves up a fine variety of brews, all hailing from Croatia.
Whether your tastes run to Pilsners, IPAs, or new and exciting styles, you're sure to find something to suit your palate.
You can also pair your beverage with some regional treats, such as cheeses and cold meats.
26 – Book a boat and go beach-hopping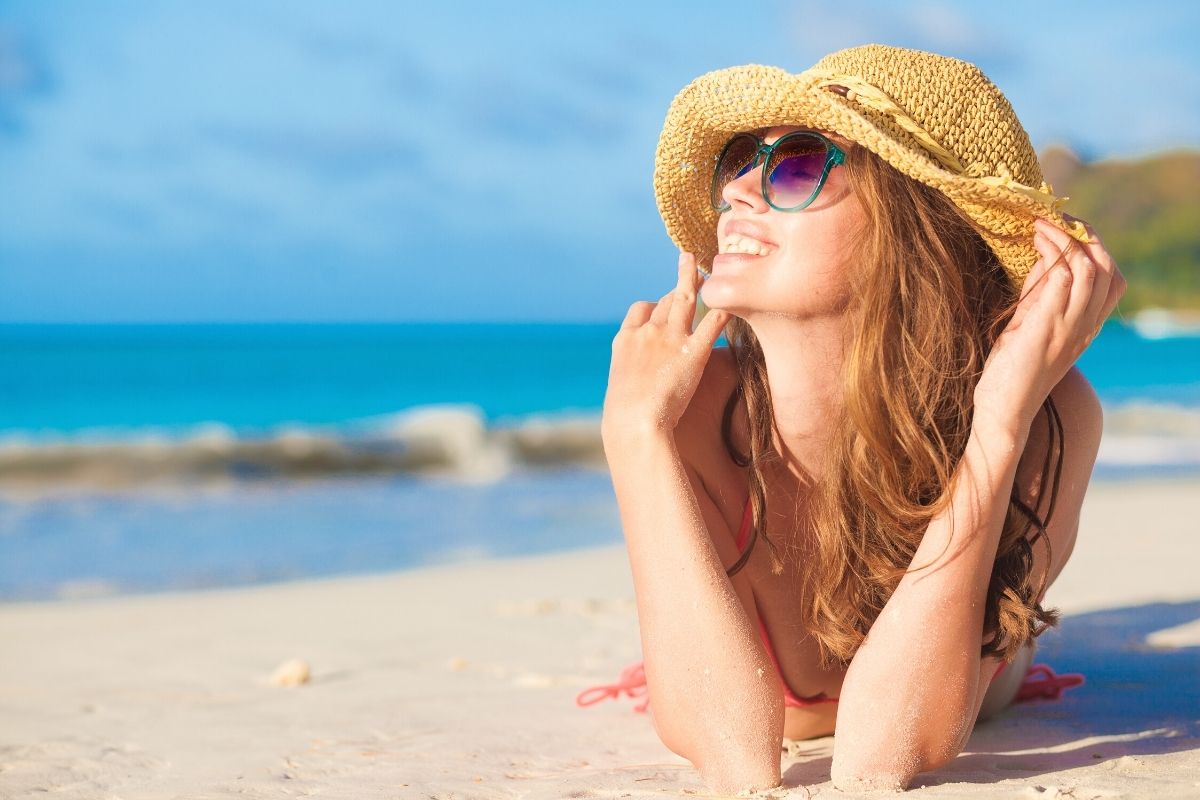 Of course, no matter what you do on the island, it's important to carve out some beach time.
Whether you like high-energy spaces, quiet coves, sporty spots, or relaxing locales, there's a spot on the island that's right for you.
Just near Hvar's old town, Bonj Beach offers easy access to nearby clubs and the chance to rub elbows with a more global crowd.
Walk about half an hour from town, and you'll be able to enjoy the quiet shores and excellent swimming of Pokonji Dol.
Maslincia Beach, near Vrboska, is renowned for its clear waters, making it an excellent snorkeling spot.
And if you want a true hidden gem experience, try the quiet beaches of Jagodna or Malo Zarace.
If you want to try a sampler platter of all of these wonderful places, consider renting a boat to do some beach-hopping.
Whether you want to chill with a few friends on a small boat, or spend a leisurely day cruising on a mid-sized yacht FIX, you'll have a wonderful time exploring.
It's all part of the beach-going experience that makes Hvar such a special place to be!
27 –  Relax on a sunset cruise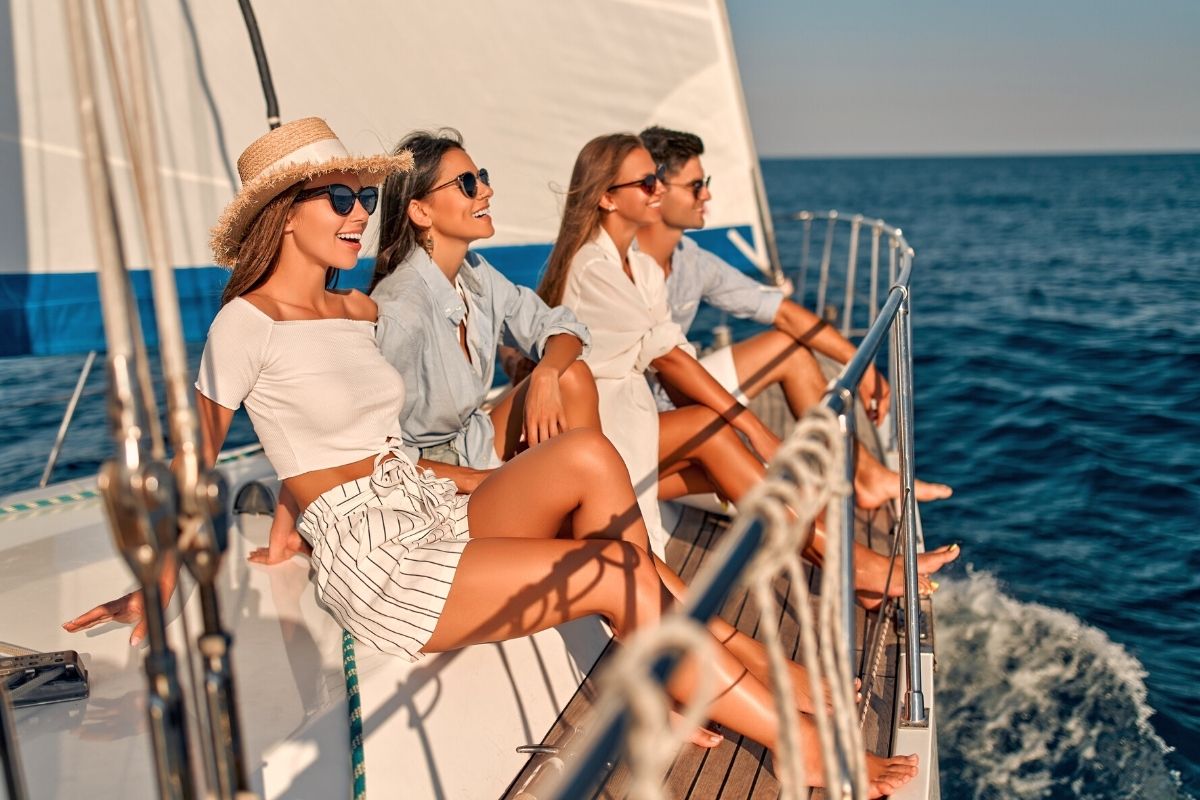 Before getting started with the next entry on our list, you may want to ring in the evening in style with a sunset cruise.
Hop aboard one of the many beautiful boats available and head out to sea, enjoying spectacular views as you pass by the Pakleni Islands.
As nighttime falls, you'll be brought back to the harbor in the city of Hvar, where you can set off on your next adventure: enjoying the famous nightlife scene!
28 – Make the rounds of the bars and nightclubs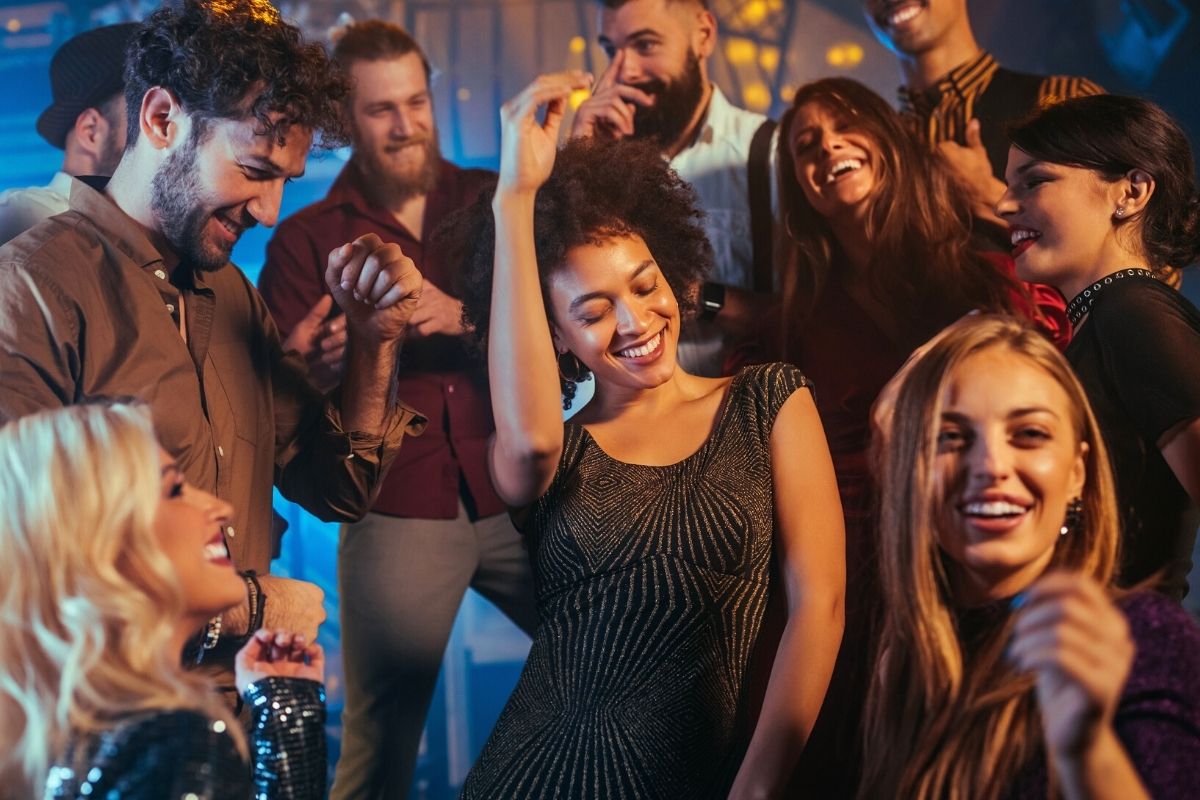 While there are lots of great things to do in Hvar during the daytime, the main city of the same name really comes alive after dark.
With innovative and exciting bars and nightclubs that draw partiers from all over the world, this is the place to go to cut loose while on holiday.
Pink Champagne Hvar is one of the most iconic options, with multiple dance parties per week and a lively, neon-soaked atmosphere that makes for the ideal clubbing experience.
Or stop by Nautica Bar to enjoy diverse DJ sets and some excellent craft cocktails, such as the lavender mule.
For a slightly calmer vibe that doesn't skimp on atmosphere, try Archie's Cafe Bar, which offers great coffees and other beverages in a relaxed setting just off of St. Stephen's Square.
Lola Bar is the place to go for fun decor and an excellent street food menu to pair with your drinks.
Meanwhile, Kiva Bar fully embraces the nightlife scene, with its boisterous and social atmosphere. You'll probably be tossing back shots shortly after arriving!
And if you really want an energetic outing, a trip to Veneranda is a must.
This outdoor disco, which is located in a hillside castle, is the place to go for high-energy dance parties that last for hours.
Grab your best evening outfit, and clear your schedule for the following morning, because Hvar's scene is not to be missed!
29 – Try a wine tasting (or two)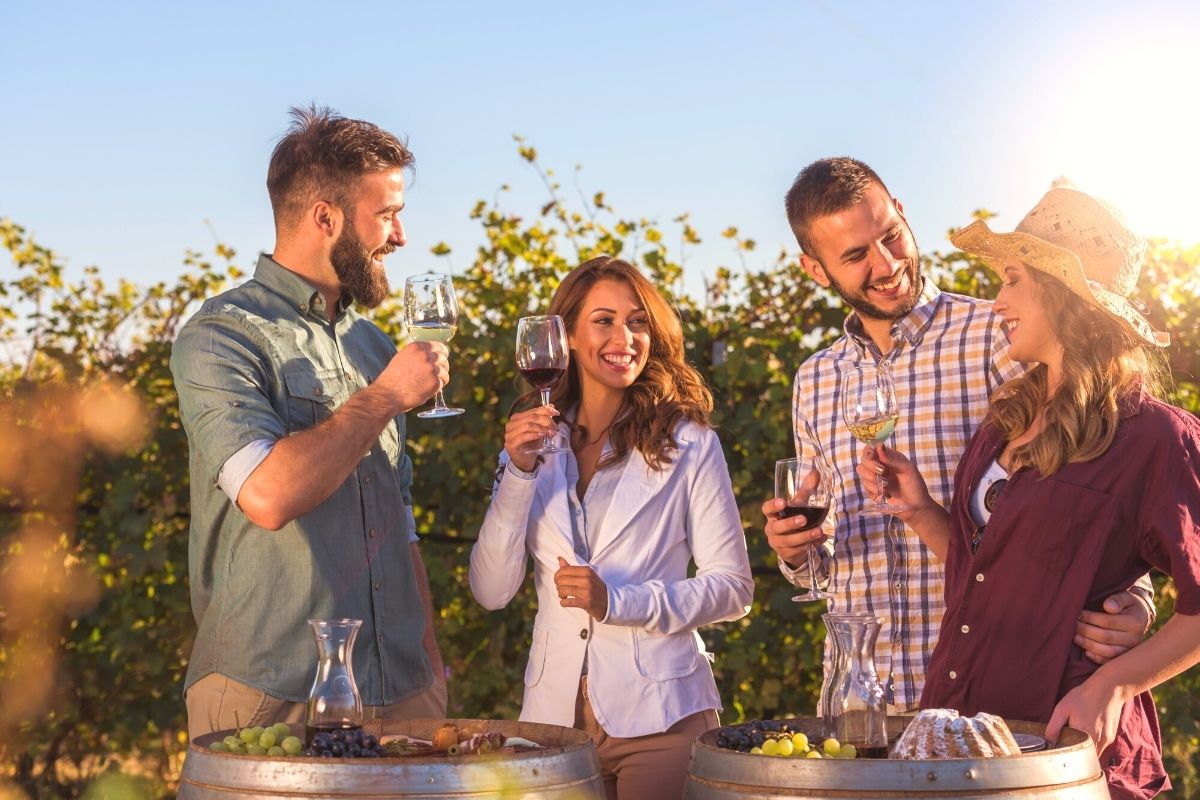 If you're looking for slightly more sedate things to do in Hvar, a wine tasting session is a great way to enjoy some of the best beverages that the region has to offer.
The island's Mediterranean climate makes it great for vineyards, and you can easily spend a day or two just exploring the many varieties that grow there.
Take a tour for a chance to meet with local winemakers, and learn all about how they cultivate their different strains of grapes.
As an added bonus, your tour will sometimes include an authentic Dalmatian dinner, with three courses full of fresh, delicious regional foods.
While all of the vineyards are top-notch, it's well worth visiting Vino Tomic in Jelsa and Zlatan Otok in Sveta Nedilija.
Both of them were hugely influential in cultivating the modern winery industry on the island, and with an eclectic mix of roses', reds, whites, and more – all from local grapes, of course -, these are the places to go for a tasting experience that's both comprehensive and fun.
30 – Get live music all week long at Central Park Club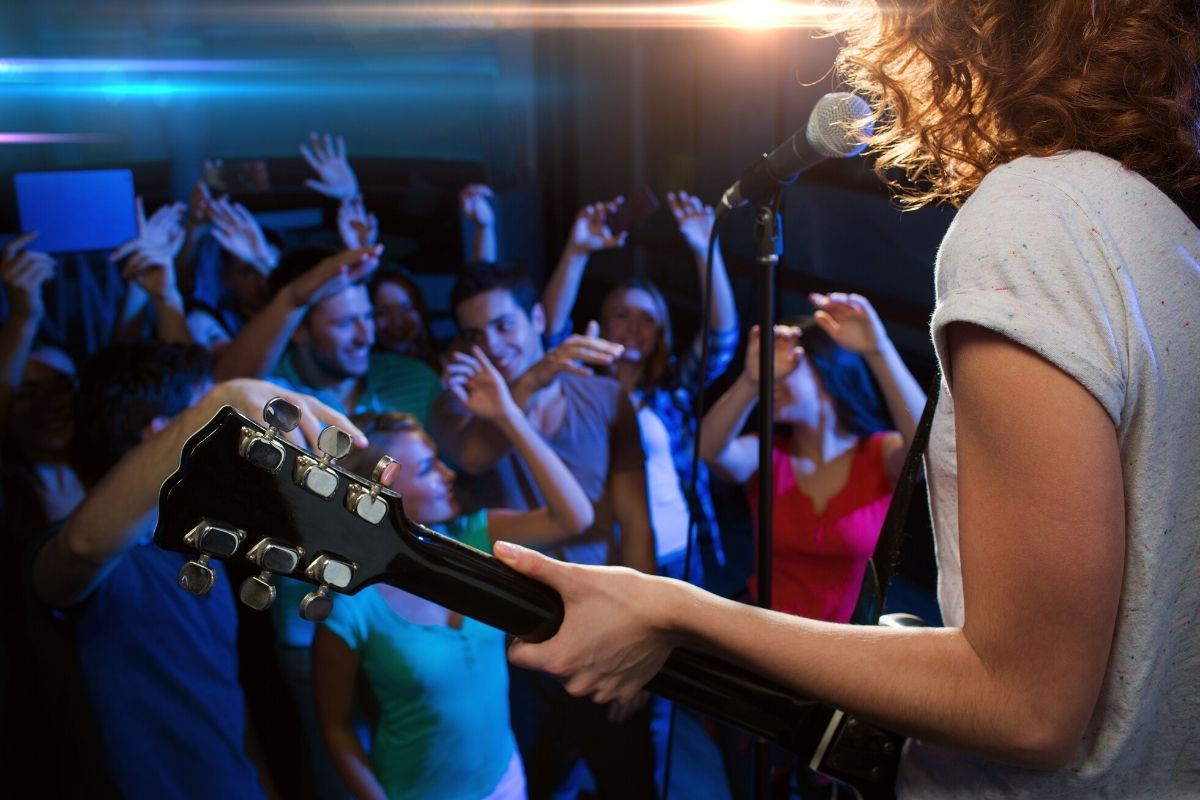 While there are plenty of places on the island with great music, Central Park Club stands out for its continually rotating roster of live performances.
Every day of the week, this relaxed restaurant and bar offers a continual stream of musical acts; everything from jazz and funk to standards, soul, acoustic acts, and much more.
Kick back and relax with a cocktail or a meal, and enjoy some of the finest musical talent that the area has to offer.
You may even find a new favorite band or artist while you're hanging out!
How to get to Hvar?
The island's relatively central location makes it a perfect transit hub, with ferries running to and from several major cities in the area.
Boats depart from Split and arrive in Stari Grad, Jelsa, and Hvar Town, and from Drvenik, arriving in Sućuraj.
There are also ferries that run directly from Hvar Town to Dubrovnik (and vice versa), but these routes are only available during the high season.
You can even take an international ferry from Ancona, Italy to Stari Grad.
Where to stay in Hvar?
Wherever you stay on the island, you're guaranteed some amazing accommodation.
The Palace Elisabeth boasts stunning architecture, a rich history, and easy access to such attractions as the Hvar Theater and the local beaches.
Unwind at the Arsenal Bar, enjoy the incredible seaside views, and enjoy the beautiful terrace at this Renaissance-era gem.
If the water's your favorite thing, you'll love the Amfora Hvar Grand Beach Resort, which boasts a massive swimming pool that you can lounge in after walking back from the nearby shoreline.
And if you prefer a more secluded experience, stop by Pharos Hvar Hotel to enjoy the beautiful gardens, or cut loose with nearby activities such as tennis, snorkeling, or biking.
Visiting Hvar on a budget?
Free walking tours are a great way to see the town of Hvar on a budget without sacrificing any cool learning opportunities.
Your passionate tour guides will take you past shipyards, monasteries, historic neighborhoods, and popular shopping areas, all while discussing the island's unique history and multicultural influences over the centuries.
You'll see tons of spectacular sights, and get even more inspiration for activities to try!
Where to next?
Once you've enjoyed all the spectacular treasures of the island, hop aboard a ferry to start exploring some of the other awesome spots nearby.
Split, which is directly accessible by boat, is a delightful gem that offers great museums, high-quality restaurants, and a thriving nightlife.
But it's also a perfect place to unwind, whether you're strolling along the gorgeous waterfront or going for a dip at some of the many nearby beaches.
Dubrovnik is a little further away (roughly four hours by ferry or car), but it's well worth a visit in its own right.
From high-energy clubs to fascinating castle tours, there's no shortage of things to try in this tourism hotspot.
And just three hours north of the island by ferry and bus, you can explore the unique public artworks, stunning historical sites, and jaw-dropping shorelines of Zadar, which packs a ton of history and culture into its relatively small environment.
Like so many others before you, you might find yourself falling more and more in love with Croatia as you see everything that it has to offer!
Final thoughts
There's nothing like an island vacation, especially a Mediterranean one, to relax the mind and heighten the senses.
And with so many wonderful things to do in Hvar, you'll find yourself more than happy to be a castaway here!
Enjoy the unique stories of the land as you sample its best food and drink, try some new action sports, or meander through once-forgotten villages.
Your hardest decision while visiting will be how to balance relaxation with adventure – and leave time for some surprises, of course.
So get your sailing clothes ready and set your sights to the sea; paradise may be closer than you think.