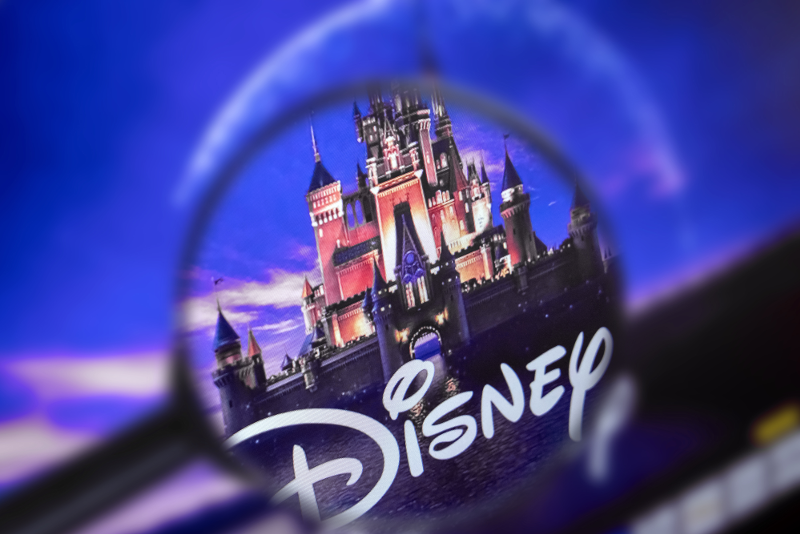 Are you looking for cheap Disneyland Paris tickets so you can have fun without going bankrupt? Disneyland Paris tickets are not cheap, but there are ways to slash the cost.
On this post, you will find a complete guide to getting cheap tickets for Disneyland Paris, including:
Don't feel like reading ahead? Click on the following link to compare Disneyland Paris tickets deals right now.
How much do Disneyland Paris tickets cost?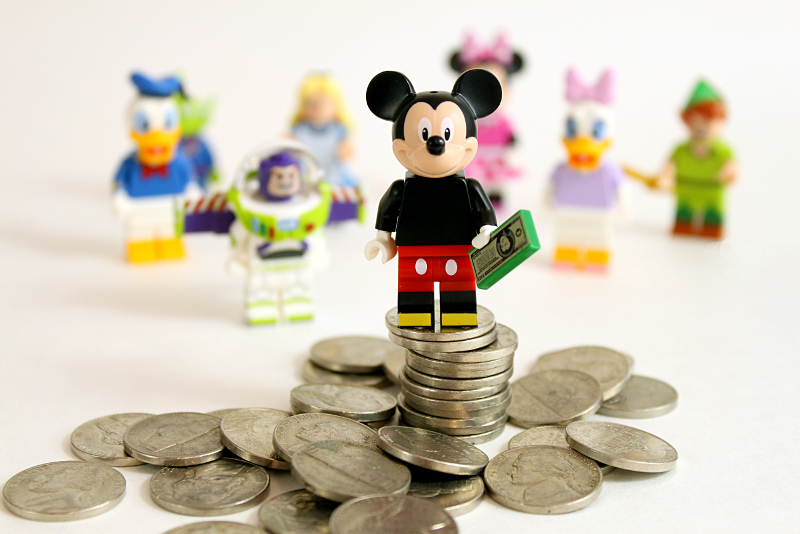 If you are reading this page, you are probably looking for the cheapest Disneyland Paris tickets. Before we go deeper into details, you first need to understand how Disneyland Paris ticketing works.
The ticket price depends on six factors.
One or two parks. Disneyland Paris has two theme parks: Disneyland and Walt Disney Studios.
The duration of your visit. You may visit for 1 day, 2 days, 3 days, or 4 days. Multi-day tickets don't have to be used on consecutive days. You can skip a day or two in-between and visit someplace else.
Fast track option. If you wish to skip the line at the attraction' entrances, there are several options: Super Fastpass (3 attractions) and Ultimate Fastpass (all attractions, one-time speedy access or unlimited).
The date you chose. Tickets prices are based on demand. The higher the demand is, the more expensive the tickets are. There are three different pricing periods: MINI (the cheapest, often weekdays), MAGIC (all Summer and specific weekends) and SUPER MAGIC (the most expensive, public holidays and specific weekends).
Shuttle included or not. You may decide to use your own mean of transportation or buy a ticket including shuttle service from Paris.
Onsite or online. Buying onsite is the most expensive option. It is recommended to book your Disneyland tickets online. Read on to learn more.
Since the tickets prices vary a lot according to the options you choose, we will only display below the tickets prices onsite – meaning the price available at the tickets office. We will then explain to you how to find online the best tickets deals so you can save some money.
Updated for the Year 2019-2020.
1 Day / 1 Park ticket: €87 (adults) and €80 (children)
1 Day / 2 Park ticket: €107 (adults) and €100 (children)
2 Day / 2 Park ticket: €169 (adults) and €156 (children)
3 Day / 2 Park ticket: €211 (adults) and €195 (children)
4 Day / 2 Park ticket: €249 (adults) and €229 (children)
Tickets cover the entrance and all rides but don't include food, beverages, fast track option, shuttle service, gratuities, or shopping.
For ticketing purposes, any guests above age 12 are billed as adults.
Buying Disneyland tickets onsite is quite expensive. Luckily, you can use exclusive deals and book online to get much better prices and save hundreds of dollars. Let's see now how to find those great deals. 🙂
How do you find online cheap Disneyland Paris tickets?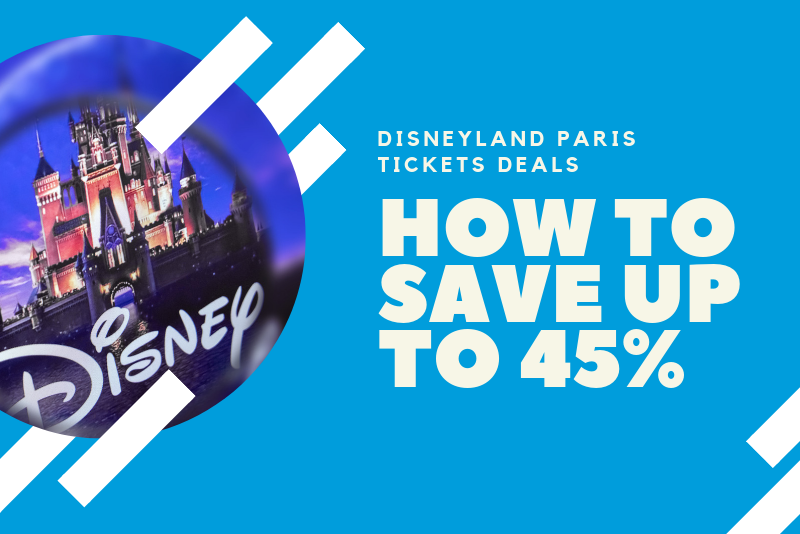 Updated information about Disneyland Paris tickets after COVID-19 closure
In order to maintain physical distancing, a limited number of tickets are available each day during the initial reopening. All Disneyland Paris' visitors are strongly recommended to book tickets online.
Everybody has searched for the cheapest Disneyland Paris tickets deals when planning their holidays in Paris. As you may have noticed, there are a lot of websites to buy Disneyland Paris tickets, including the official website. Many sites propose special discounts and like everyone you feel a bit lost. Your web browser is flooded with tabs of travel websites, and you are wondering what website you should use to book your tickets. Should I book on the official website? Should I use Viator, Getyourguide, Voyagin, Klook?
Some travel blogs will recommend you to book on a specific website explaining you they have found the cheapest deals. Some online travel agencies will offer to you the "best price guarantee" option if you book with them. Well, there are no website better than another as all offer regularly special discounts. Someone who is looking to book 1 day/2 park tickets for Summer may find the best deal on one site, and someone else who is looking for a 2 day/2 park ticket for the same period finds a better deal on another website.
So, you are probably wondering now how to find and compare all those deals.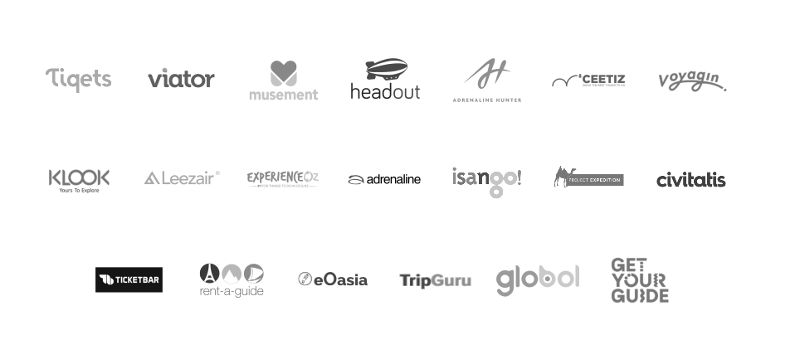 Well,  TourScanner helps travellers to compare all the deals available online for a specific attraction such as Disneyland Paris.
There are hundreds of new deals every month with a 45% difference in price for the same ticket. We hope our search engine will help you to find the cheapest tickets available on your desired date.
How do you skip the lines?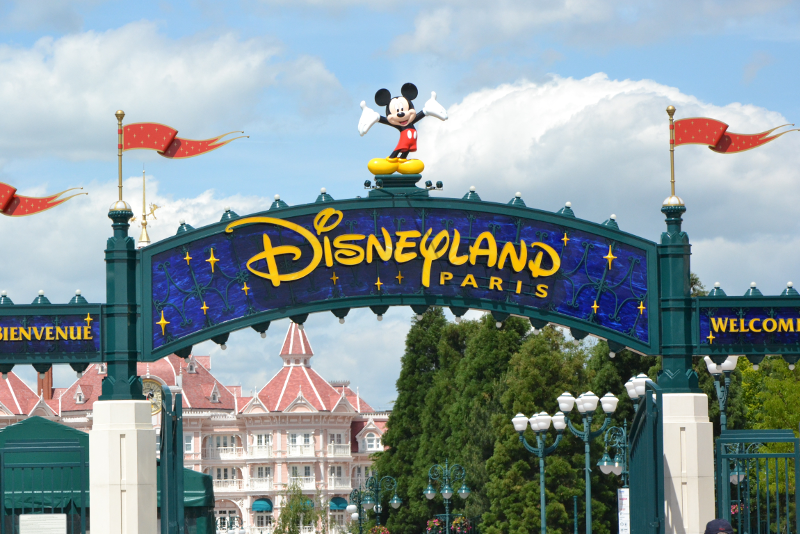 One of the worst things about Disneyland Paris is its long lines. There's a queue to enter the park, and more queues at each attraction.
Skip the line at the gate
If you buy your Disneyland tickets online, you can skip the line at the gate. Show your smartphone ticket at the turnstile at the entrance of the park, and head to your favorite attraction.
Reduce attractions wait time
Depending on their popularity, attraction rides have different waiting time. For the most popular ones, sometimes the queue is so long that waiting time can exceed two hours.
Here a few tips to reduce wait times.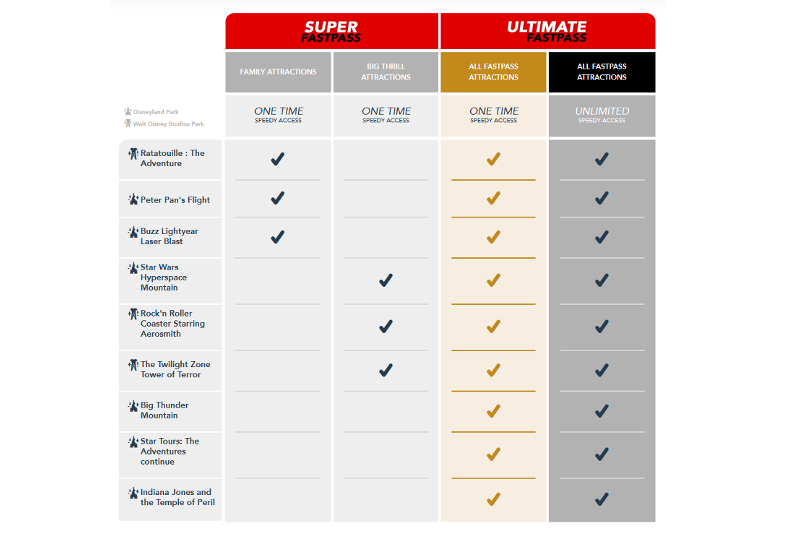 Download the Disneyland Paris app and check the wait time for each attraction
Use the Single Rider service if available (for the ones willing to embark individually)
Head for the big rides during the parades
What attractions can you ride?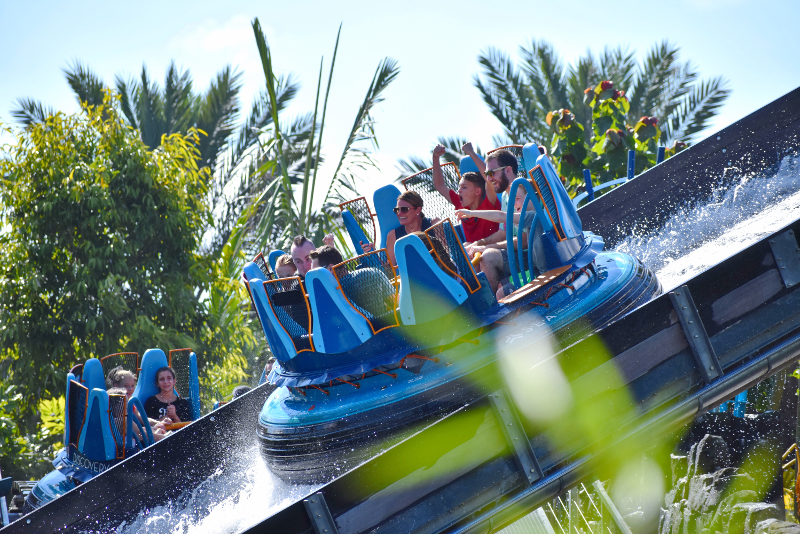 Whether with family or friends, a day at Disneyland Paris promises to be a magical trip away. With so much to see and do, visitors will discover the world of their childhood heroes such as Star Wars, Pirates of the Carribean or Indiana Jones.
Disneyland Paris attractions' rides range from scary, to breathtaking, and just plain magical. With the large number of attractions (52 in total), it can be hard to choose. Here are some of Disneyland's top attractions:
Alice in Wonderland's Labyrinth
Hyerspace Mountain from Star Wars
The Temple of Peril from Indiana Jones
The Mysteries of Nautilus from 20,000 Leagues
Phantom Manor, modeled after Disney's Haunted House
Walt's restaurant, for American food with a French twist
Crush's Coaster, a turtle shell ride through Finding Nemo
Ratatouille's adventure – 'shrink' to Remi's size and explore his massive kitchen
Pirates of the Carribbean (Disneyland Paris' version is often voted the best in the world)
What is the best time to visit Disneyland in Paris? How can you avoid the crowd?
Disneyland is a year-round park, and it gets even busier on public holidays. They have their own seasonal schedule (for example, March to June 2019 is Marvel Season while July to September 2019 is Lion King Season).
To dodge the crowds, plan your visits for low-traffic days like Tuesdays through Thursdays. Buy a mini ticket, which is only valid on off-peak days, so you're assured of shorter lines. The downside of un-crowded visits is there are fewer scheduled events and attractions, so there's generally less to do. Alternatively, just get a Fast Pass to skip all lines.
What are the Disneyland Paris opening hours?
Disneyland Park is open daily from 10 am to 10 pm
Walt Disney Studios is open daily from 10 am to 8 pm
Visitors with Magic Plus and Infinity Annual Passes can enjoy VIP sessions (known as Extra Magic Time) from 8:30 am to 9:30 am daily.
How to get there from Paris?
Disneyland Paris is located 20 miles from Paris.
By car: follow A4 highway and take Exit 14 to Disneyland Park.
By train: take RER A line towards Marne la Vallée and exit at "Marne la Vallée – Chessy" station. Walk around 5 minutes to reach Disneyland Park.
Travel tips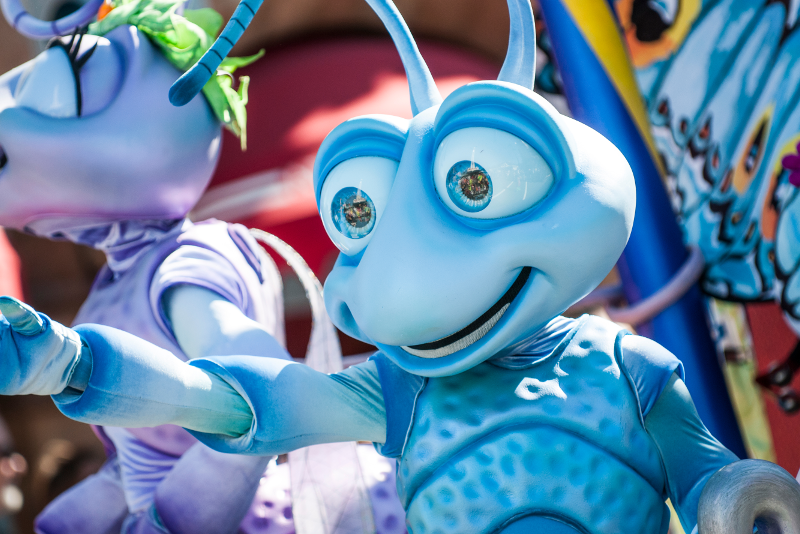 Download the Disneyland Paris app to view estimated wait times, event schedules, and GPS-maps of the park.
Get a Disney PhotoPass. Professional Disneyland Paris photographers will shoot your best angles throughout the resort. You can then log into your Disney account to print, download, and share your photos. You can even print them onto Disney merchandise.
Take advantage of Disney's family services. For example, parents with babies can use Baby Switch to take turns on the ride without queue-ing twice. Just hand over the baby and jump the line! Disneyland Paris also offers baby centres, high chairs, bottle warmers, free cots, and kiddie menus.
Disneyland Paris restaurants mostly close at 5 pm so make your dinner plans accordingly. Lines for restaurants outside the park get long, and Fast Pass doesn't work out there. Disney Village is a good place to eat, especially after the park closes.