Paris is one of the most beautiful cities in the world and it can be overwhelming to think of all of the things that you can do here.
You can take a free walking tour in Paris to get the lay of the land while learning interesting facts about this city, even if you are on a budget.
These tours are the perfect addition to your itinerary for your next trip to Paris!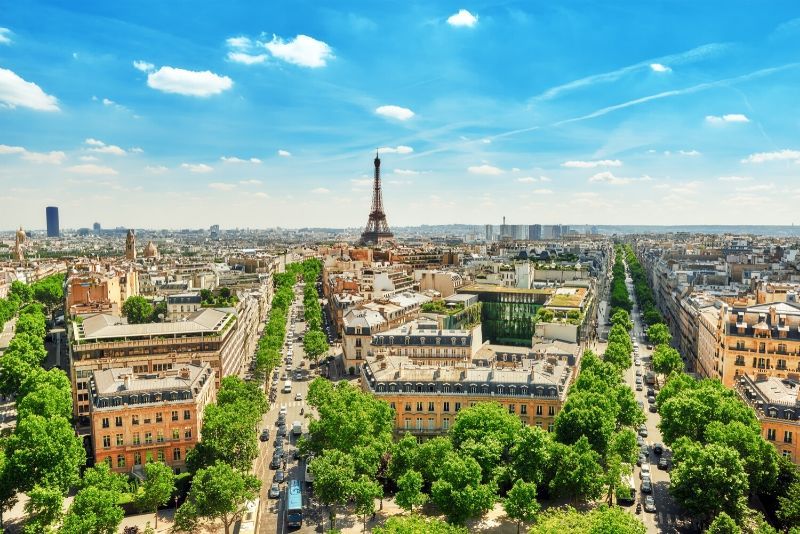 How do free walking tours in Paris work?
Free walking tours allow you to experience all that a place has to offer at a low price. Guides are not paid by a company to lead these tours, so it is customary that people tip their guides. They are called free walking tours because there is no set price for the tour.
The tours will take you to some of the most popular attractions in the city and give you a brief historical context of the area. Free walking tours are a great way to get acquainted with the city while crossing off many attractions from your bucket list!
How much should you tip for a free walking tour in Paris?
Free walking tours of Paris operate on a "pay-what-it's-worth" basis. You can contribute according to how much you enjoyed the experience. Guides appreciate receiving tips of any amount at the end of the tour, but it's completely voluntary to do so. In Paris, €10 to €15 per person is standard but it is entirely up to you.
What are the best free walking tours in Paris?
Free walking tour of Montmartre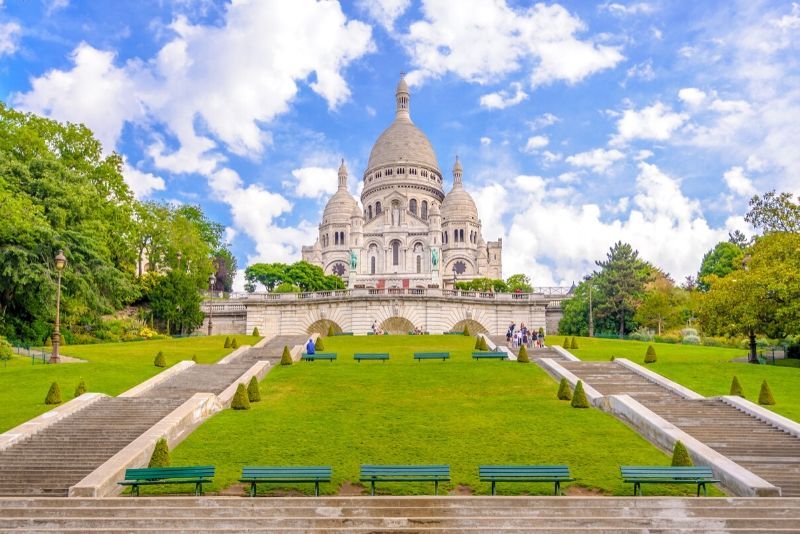 If you're looking for a romantic atmosphere in Paris, you'll find it in Montmartre where artistic geniuses such as Picasso and Van Gogh once lived and found their inspiration. You will walk through narrow streets oozing with history in the most cultural and artistic districts of Paris.
Most of these tours start at designated meeting locations like Metro Blanche and end at Sacre Coeur. You can find Montmartre free walking tours in English, Spanish and Italian.
They typically last anywhere from 40 minutes to three hours. Many tour guides offer multiple tours each day, so you can book for the morning or evening.
In Montmartre, you will see iconic locations like Moulin Rouge, Sacre Coeur church and Sacred Heart Church. You'll also discover hidden favorites of Renoir and Picasso, the house of Van Gogh and Paris' last windmill.
Free walking tour of Latin Quarters and Notre Dame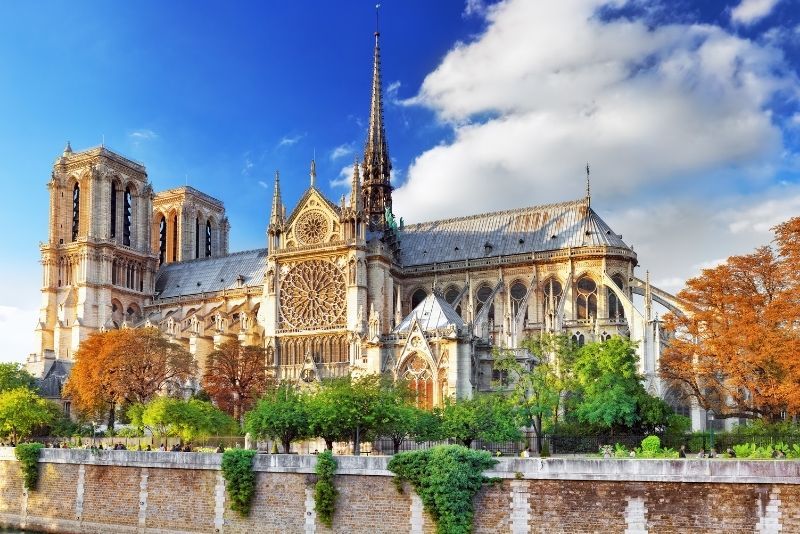 Centrally located and full of museums, this walking tour is predominantly about books, coffee and cake! The Latin Quarter is one of the most visited districts in the city and is often referred to as the student district because of the many prestigious Parisian universities found here.
Most of these tours start at locations like Palace Saint Michel, 77 Rue Galande, Odette, Notre Dame Cathedral or Cluny la Sorbonne. The guides offer tours in English, Spanish and Italian. The tours typically last between one and three hours, and you can choose between morning or afternoon time slots.
You will see on these free walking tours the resting places of famous French writers, the most famous bookstore in the world, the hostel where Napoleon Bonaparte lived and the iconic Notre Dame.
Free walking tour of Le Marais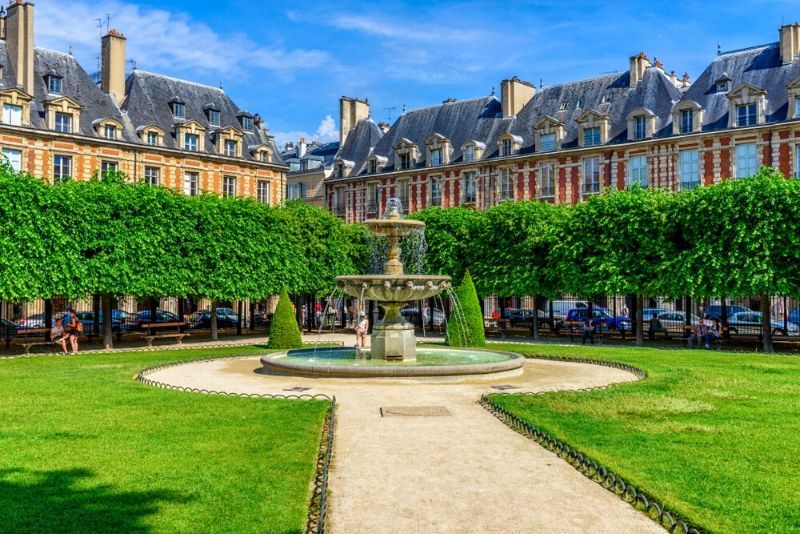 Le Marais is currently one of the most trendy neighborhoods in Paris. Once a marshy swampland on the fringes of the city, Le Marais is one of the chicest districts Paris has to offer. It is home to designer stores, boutique hotels and plenty of incredible eateries.
This is the perfect place to visit if you want to discover Paris' medieval past intertwined with modern aspects of the city. Most of these tours start and end at nearby Metro stations. The tours happen in English and last for anywhere from one to three hours. You can choose between a morning, afternoon or evening tour.
You will see French aristocratic townhouses, the Hewish pletzl, the Hotel Sully, Stravinsky, the capital of Napoleon's empire and the hottest Parisian eateries and shops.
Famous Paris landmarks free walking tour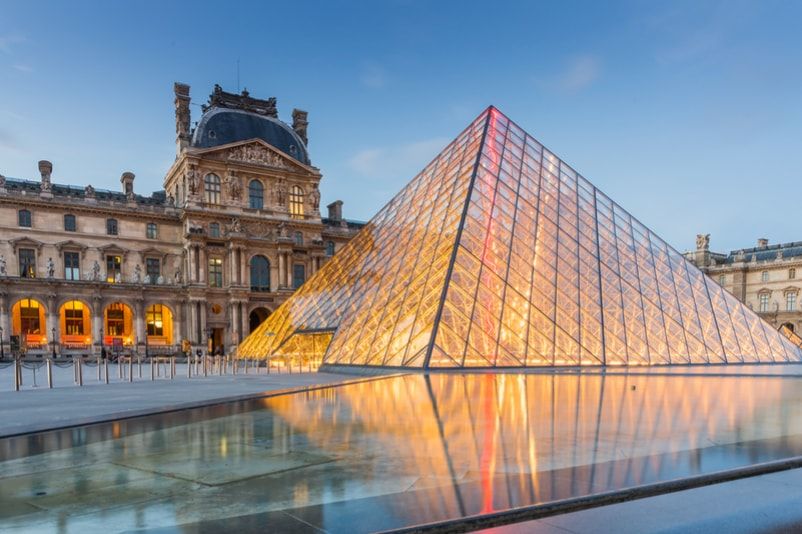 If you are new to Paris, this should the first tour that you take. It will help you get a sense of the city center and the general history of Paris. Through the tour, you will discover many historic periods from the very beginnings of the city to the modern and contemporary era.
These free walking tours typically start at places like Saint Michel Fountain, Hotel de Ville, Metro stations, near the Paris tourist office or at Tuileries Gardens. You can take a tour in either Spanish or English.
All of the landmark free walking tours start in the morning and last for two to three hours. You can expect to see Pont Neuf, the Louvre museum, Arc de Triomphe, Musée d'Orsay and the Seine River.
In which languages are free walking tours in Paris operated?
Most of the free walking tours in Paris operate in English and French. Since Paris brings in over 30 million visitors a year from different parts of the world, including the United States, United Kingdom, Spain, Italy, China and Japan.
Many free walking tours in Paris may be in Spanish and some in Italian, Chinese and other languages.
Where do free walking tours in Paris start?
Most of the free walking tours in Paris start at very central and easily accessible locations where the group can be easily spotted. The tour guides are usually present with an umbrella or vest of different colors representing the tour company they belong to.
The most common starting point of free walking tours in Paris is Metro stations like Blance, Pont-Marie, Chemin Vert, Hotel de Ville and Cluny la Sorbonne. After reaching these locations, you will find your guide waiting for you. You can then join the group and begin your walking tour.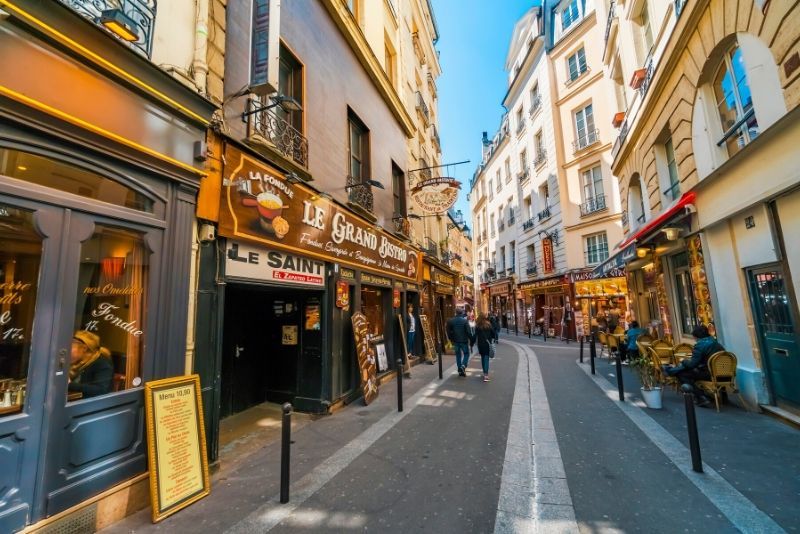 How long do free walking tours in Paris last?
Paris is a walkable city as most of the historic districts are centered within its peripheries. You can easily navigate it on foot. The typical duration of free walking tours in Paris is from one to three hours. You can easily cover many of the city's top attractions within these tours.
When is the best time to join a free walking tour in Paris?
If you are a first-time visitor, it's best to take the free walking tours at the beginning of the stay so you can get a general idea of your surroundings. You can take the tour in the morning to avoid the afternoon heat and sun, or in the evening to see the City of Lights in action.
Should Paris free walking tours be booked online?
Although free walking tours provide a lot of flexibility, you should book your tour online. You can find the top-rated tours and also check the reviews of previous travelers to help you decide which tour to book.
Reservations are free of charge, fast and easy. Your online booking immediately reserves your spot, so you can skip the hassle of waiting around and optimize your time in this wonderful city.