The French capital is famous for its fine cuisine, making food tours in Paris one of the best ways to get to know the city. With classic delights such as cheese, pastries and macarons on offer, a guided food tour is the perfect way to sample the tastiest Parisian delicacies.
It's also a great way to explore some of the city's most authentic neighborhoods and get a feel for local life.
What are the best food tours in Paris?
Marais walking food tour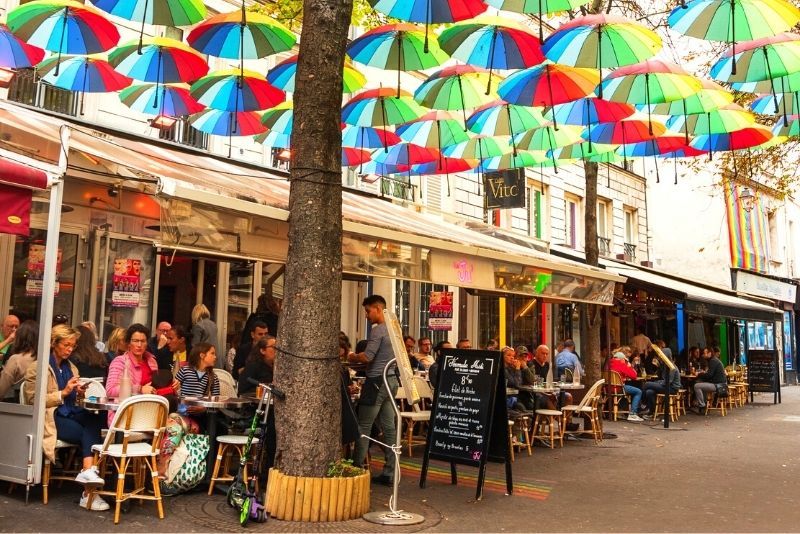 Enjoy cheese, wine and many other local delicacies on this walking food tour of Marais, a hip neighborhood that was once the city's Jewish Quarter. You will stroll through the area's many boutiques, art galleries and charming cafes, sampling indulgent local snacks as you go.
Food is central to the Parisian way of life, so this tour is a chance to really get to know the city and its culture.
Latin Quarter food tour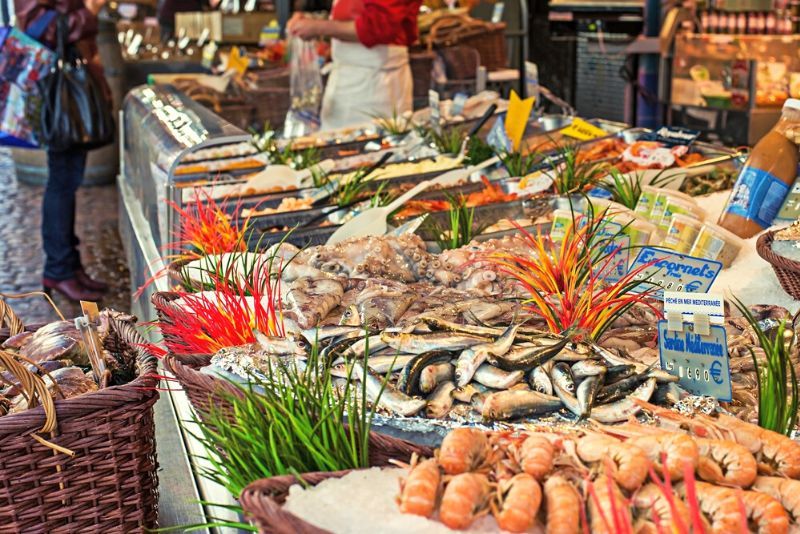 Discover some of Paris's best food on this walking tour of the vibrant Latin Quarter. You will explore the area's beautiful architecture and get to try many snacks, including crepes, sausages and plenty of cheese. There will also be a visit to the Mouffetard Market, one of the city's most historic food markets.
Throughout the tour, you will hear interesting stories about the Latin Quarter from your guide. Furthermore, participants benefit from some great insider tips on where to eat and drink in the area after the tour ends.
Saint Germain des Près walking food tour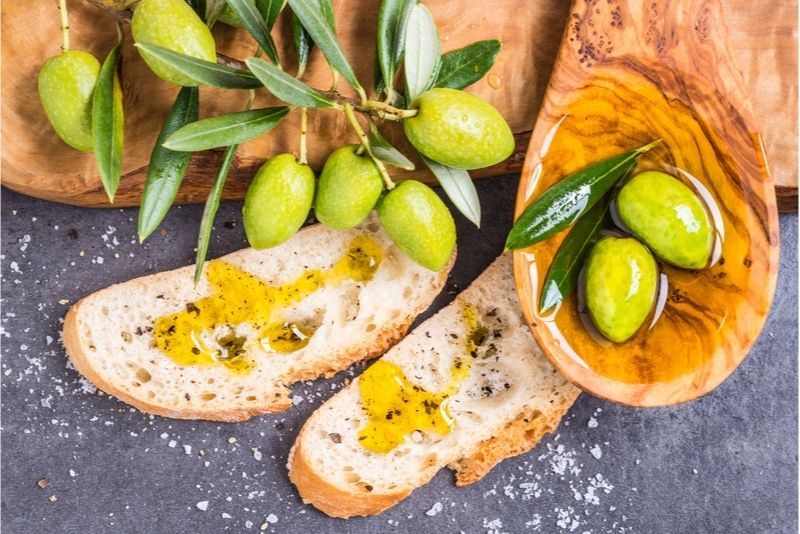 Saint Germain des Près is Paris's oldest neighborhood and home to some of the city's best artisan pastry chefs. Participants will gain a fascinating insight into the history of Parisian food and restaurant culture while sampling many local delicacies.
These include olive oil and wine tastings combined with a charcuterie platter and freshly baked bread.
Culinary tour by bicycle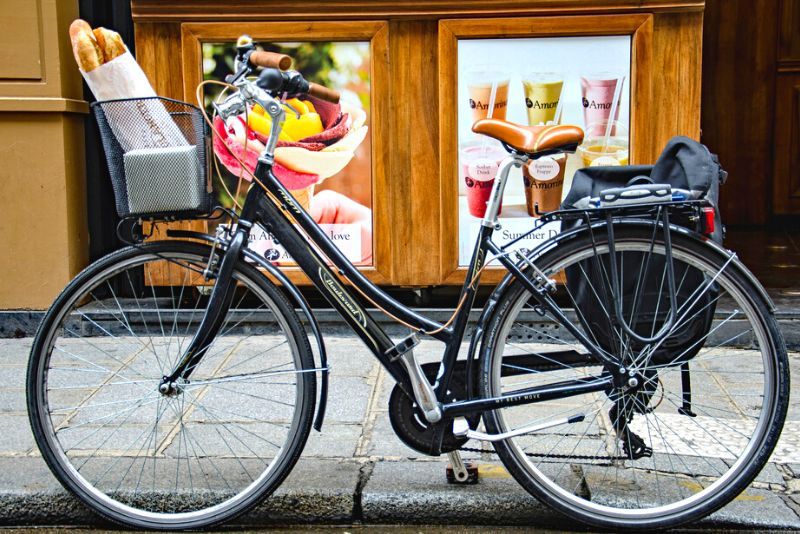 If you are keen to hit as many of the city's foodie districts as possible, a bicycle food tour will help you to cover much more ground. The tour takes you along the banks of the Seine, through the beautiful Parc de Bercy, the charming Marais and the fashionable Rue de Francs-Bourgois.
Along the way, you will visit a traditional French food market to sample an array of local delicacies and learn about the city's food culture.
Montmartre gourmet tour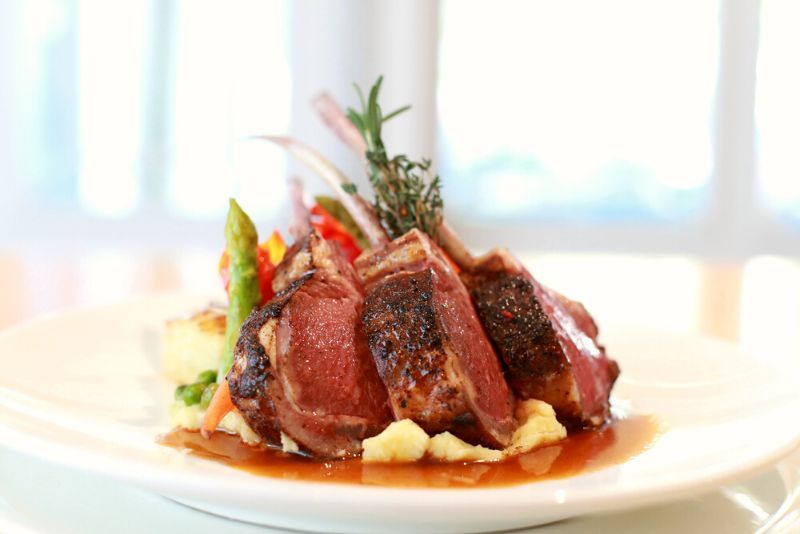 Visit some charming sights in Paris and enjoy a culinary experience on a gourmet tour in Montmartre. Your guide will take you to local pastry shops and delicatessens, where you can indulge in French cheeses, cured sausages, chocolates and French wine.
How much do food tours in Paris cost?
Walking food tours in Paris tend to cost between €100 and €110. This includes many tastings and samples along the way, as well as a knowledgeable local guide. Meanwhile, you can expect to pay around €80 per person for a bicycle tour.
Gourmet food tours cost from €70 to €120 per person, depending on the locations  and the number of tastings included in the package.
What is included in a food tour in Paris?
A food tour in Paris will typically include several tastings along the way, as well as a local guide who is full of knowledge about the city's food culture. Some tours will also include wine or olive oil tastings, while others may offer the chance to visit a traditional food market.
Where do food tours in Paris start?
Food tours in Paris by bike usually meet in the city center, close to the Eiffel Tower and Arc de Triomphe. Tours that focus on particular districts, such as Marais or the Latin Quarter, generally have a meeting point within that area.
You will get the exact meeting point after booking the tour because it can vary depending on the route and time the tour takes place.
How long do food tours in Paris last?
Food tours in Paris usually last between two and three hours. This is plenty of time to explore the chosen district, visit a food market and enjoy several tastings along the way.
When is the best time for a food tour in Paris?
Food tours in Paris are enjoyable all year round, as you will be able to try seasonal delights wherever you go. However, the weather for walking tours is generally best during spring and fall, when temperatures are milder.
Taking a food tour can be a great way to help you get acquainted with Paris, learn about its food culture and try some delicious local dishes. After your tour, you will know exactly where to find some of the best food in town for the rest of your stay.
Are there any combos available to visit attractions with food experiences in Paris?
Orsay Museum guided tour plus gourmet lunch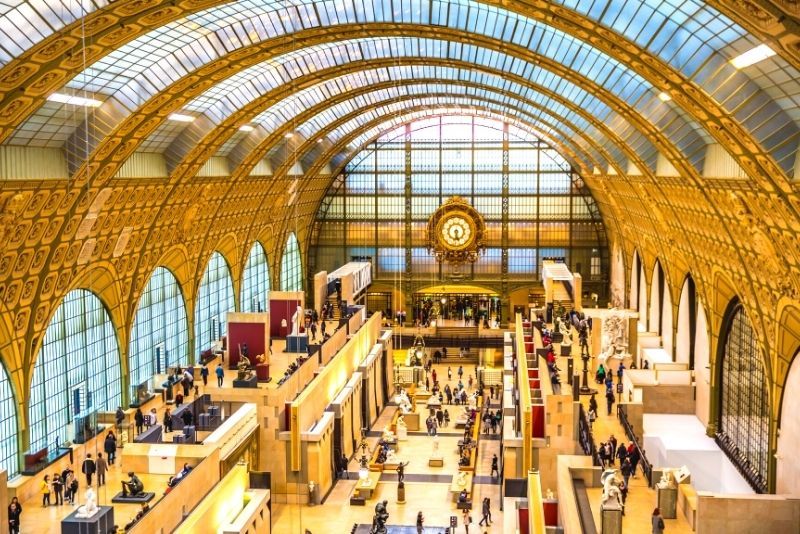 This combined Orsay Museum and food tour will take you to visit the world-famous museum, before enjoying a gourmet lunch. You will see famous paintings, including Monet's "Water Lilies" series and Van Gogh's "Starry Night."
Then, you will get a taste of classic French cuisine at the beautiful museum restaurant, which is a destination in itself. This is the perfect choice for art lovers hoping to expand their knowledge of French culture.
Gourmet food tour plus Champagne masterclass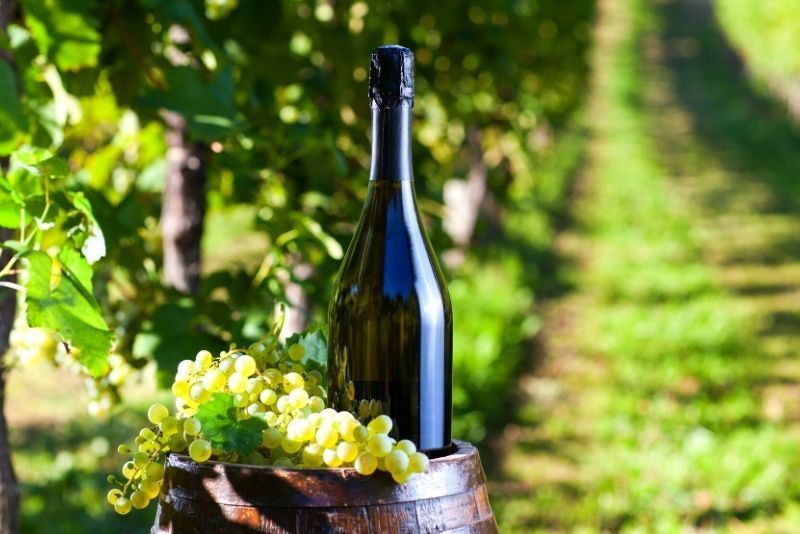 Enjoy a guided food tour of the Saint Germain district before learning about boutique Champagne production in a hidden gem of a wine cellar. You will taste three different types of Champagne before visiting some of Paris's best pastry shops and cheesemongers.
This combined food and Champagne tour is an excellent way to explore two of France's most iconic specialties.
Versailles Palace tour plus gourmet lunch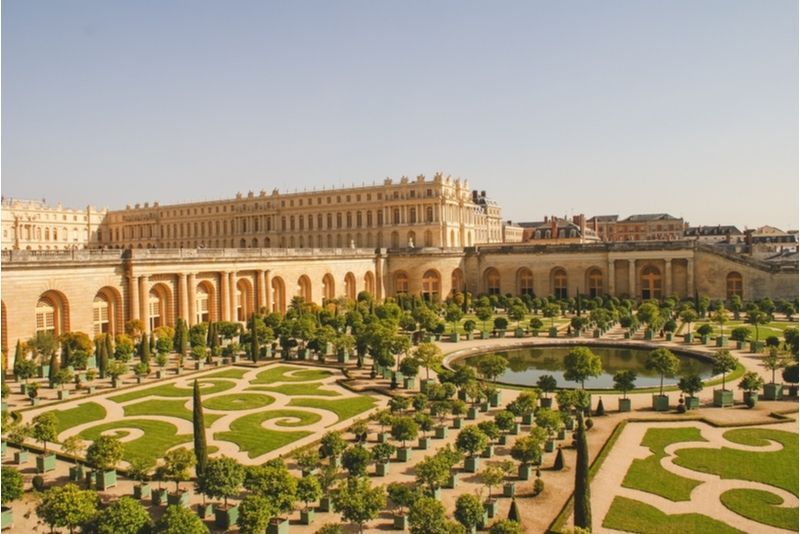 Discover the legendary Palace of Versailles, where French kings and queens once lived in opulent splendor. Then, enjoy a gourmet lunch in the beautiful Orangerie restaurant, which is run by Michelin-starred chef Alain Ducasse. This tour combines two of France's most famous attractions for a truly decadent experience.
Are children allowed on food tours in Paris?
Children are welcome on most food tours in Paris, although they will not be served wine with meals or be permitted to participate in tastings. The legal age to consume alcohol in France is 18.
Travel tips
Bring your camera. Many food tours in Paris will take you through some of the city's most photogenic neighborhoods, so you will want to take plenty of photos.
Wear comfortable shoes. You'll probably be doing a lot of walking on your tour, so be prepared.
Paris can be extremely hot during the summer months. If you are taking a walking tour during this season, be sure to wear sunglasses and sunscreen, and bring a bottle of water.
Food tours in Paris are very popular, so make sure to book in advance to get the slot that you want and avoid disappointment.