France is one of the top wine-producing countries in the world, making wine tours in Paris are a must for any visitor to the city. This is a chance to learn more about the history and production of wine, as well as taste some of the best wines on the market.
There are a number of different wine tours in Paris available, from inner-city tours to trips that take you to vineyards and castles. Some tours offer a selection of local cheeses with the wine tasting, while others even include a gourmet meal.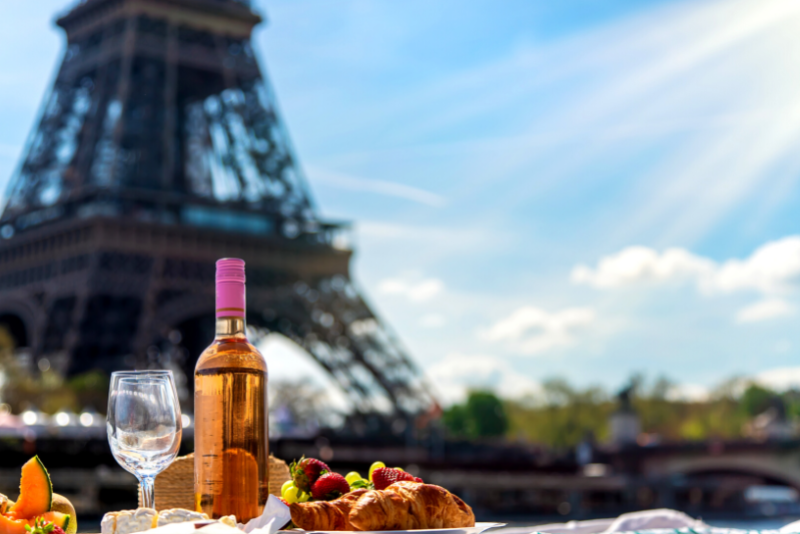 Here's all you need to know about wine tasting tours, one of the most delectable gastronomic experiences in Paris.
What are the best wine tours in Paris?
Montmartre Hill wine tasting and gourmet food tour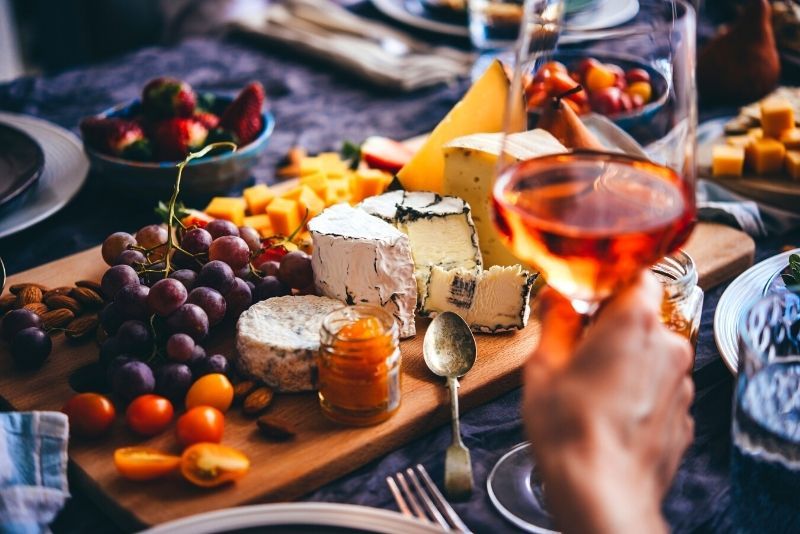 Discover Paris's gastronomic delights, from fine wine to chocolate, on this Montmartre Hill tour and wine tasting. You will get to sample some of the best wine that the city has to offer while enjoying one of its most artistic and charming districts.
Your guide will also take you to Clos des Vignes, which is the only vineyard in the city of Paris . As part of the tour, samples of gourmet chocolates, cheeses and cured meats from artisanal producers are offered, which is a great way to get a taste of the real Paris.
Lunch river cruise with wine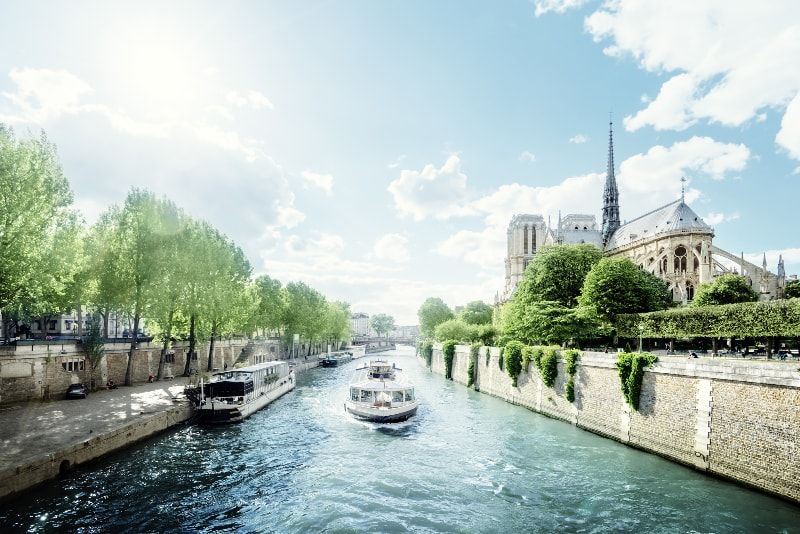 Take a cruise along the river Seine in a glass-ceiling boat while sipping on wine and enjoying a gourmet lunch. You will get to see some of Paris's most famous landmarks, including the Eiffel Tower, the Notre Dame Cathedral and the Louvre Museum. The wine served on board is specially selected to match the food so you can expect a truly memorable dining experience.
Cooking class with three-course lunch and wine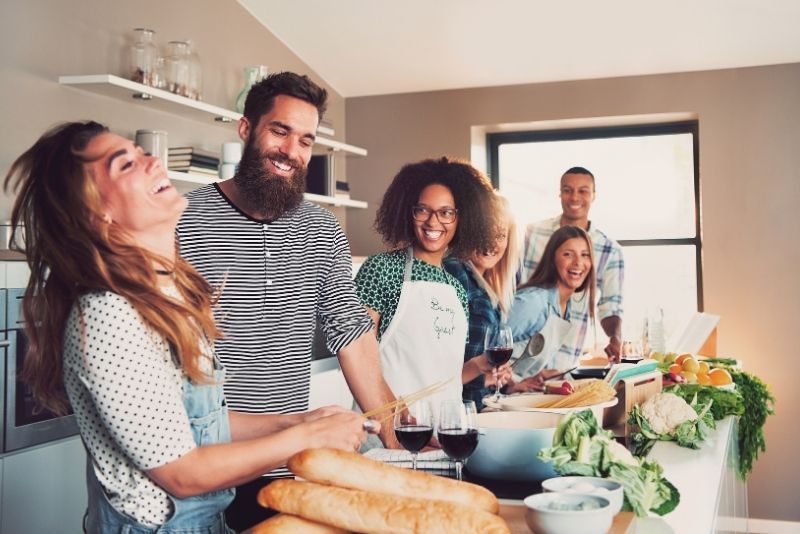 Book a cooking class to learn how to cook the French way and discover how to perfectly pair wine with your food. The class size is limited to 11 people, so you will receive plenty of attention from your instructor and have lots of opportunities to ask questions.
You will cook a three-course meal using seasonal, locally sourced ingredients before sitting down to enjoy your gourmet creation with wine.
French wine tasting class with sommelier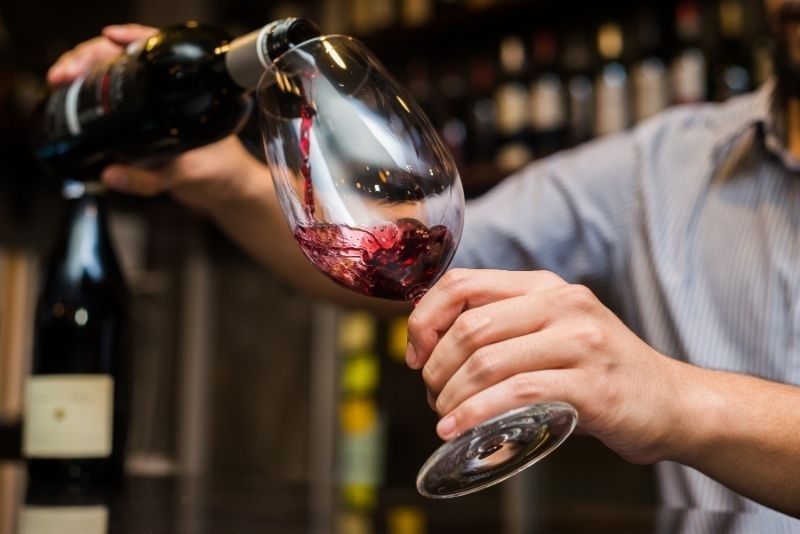 This wine tasting class is the perfect way to learn about French wine culture. You will learn how to identify and taste wine and gain a deeper understanding of France's unique and distinct wine regions.
Your sommelier will also teach you how to read a wine label and all about different wine concepts, such as "terroir."
Wine and Champagne tasting
It's a well-known fact that sparkling wine can only be called Champagne if it originates from the Champagne region of France. Therefore, wine tours in Paris offer a great opportunity to taste this world-famous wine and learn about what makes it so unique.
On this particular tour, six French wines alongside freshly baked bread will be tasted as well as an optional cheese or charcuterie board. Furthermore, the sommelier will teach you how to taste wine properly and give you a greater appreciation for its subtle nuances.
How much do wine tours in Paris cost?
Wine tours in Paris cost between €65 and €100. Wine and Champagne tasting classes are generally priced at around €70, depending on the size of the group and the food included.
A lunchtime cruise with wine has a similar price point, including a gourmet lunch on board.
A walking wine tour of Montmartre costs around €100 per person, and this price includes a selection of snacks such as macarons and cured meats.
What is included in a wine tour in Paris?
Wine tours in Paris usually include samples of six French wines, as well as the expertise of your guide and sommelier. In some cases, wine tastings are followed by a three-course meal or wine-pairing lunch. This price is usually included in the tour.
If the tour does not include a meal, participants can often expect to pay extra to upgrade to a charcuterie or cheese board.
Where do wine tours in Paris start?
Tasting classes usually start directly at the restaurant or bar in which they take place. In most cases, this will be close to the city center.
Walking tours of Montmartre tend to start just outside of the area, close to the Blanche metro station. Participants can reach the station by taking Line 2.
How long do wine tours in Paris last?
Wine tours in Paris usually last between two and three hours, which is plenty of time to sample and discuss some excellent food and wine.
When is the best time for a wine tour in Paris?
Walking wine tours in Paris are usually best enjoyed during spring and fall when the weather is warm and dry but not too hot. Meanwhile, cruises are best during spring, summer and fall, when the weather is likely to be sunny and warm.
Indoor wine tasting classes are perfect for any time of year since they take place inside a bar or restaurant and are not affected by the weather.
Are there any wine tours combining other experiences in Paris?
Loire Valley castles and wine tasting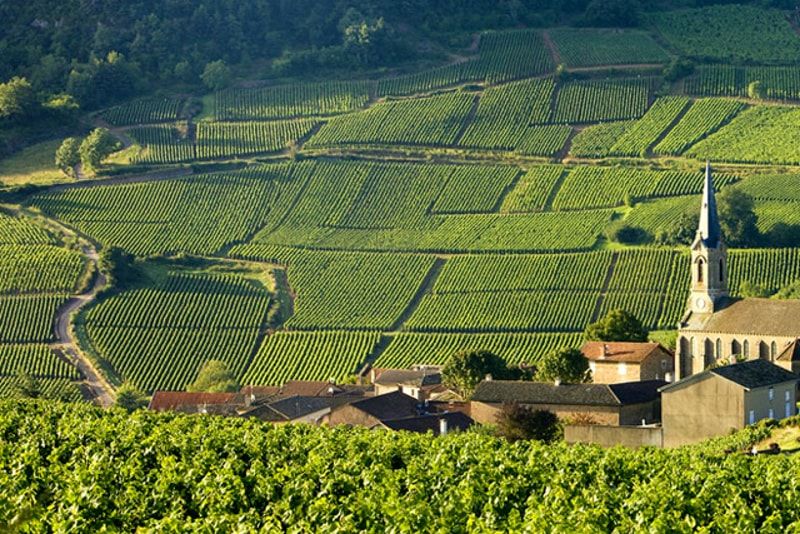 The Loire Valley is famed for its excellent wine and beautiful castles, so why not take a tour that combines both? On this type of tour, you will visit three of Loire Valley's best-known castles, including the world-famous Château de Chambord.
Before heading back to Paris, you will also enjoy a wine tasting and sample some of the region's top wines.
Cheesemaking workshop plus wine tasting
Become a master cheesemaker for a day with this fun and interactive workshop. You will learn how to make three different types of cheese in a local fromagerie, as well as how to pair them with the right wine.
At the end of the workshop, you'll enjoy a wine and cheese tasting, as well as take home your own hand-made cheese to share with friends and family.
Vintage car tour plus wine tasting
Cruise around Paris in style in a perfectly restored vintage car. You will visit Notre Dame Cathedral, Hôtel de Sens and Grand Palais, as well as explore some hidden gems that lay off the beaten track. Then, you will conclude your visit with a trip to a local winery in the Latin Quarter, where you'll sample some of their best wines.
Bike tour plus wine tasting
Embrace the local spirit and see Paris in an active and eco-friendly way by taking a bicycle tour of the city. You'll see highlights such as the Eiffel Tower and the Louvre, as well as exploring the Jewish and Latin Quarters. Then, you'll head to a local park for an open-air wine tasting before cycling back to your starting point.
Are children allowed on a wine tour in Paris?
The legal drinking age in France is 18, so children are not allowed to join most wine tours in Paris. However, for certain tours that offer activities besides wine tasting, children may be allowed to join the group but will not partake in any tastings.
What other gastronomic experiences can be enjoyed in Paris?
Travel tips
Don't be afraid to ask questions. The sommeliers leading the tour will be more than happy to answer any questions you have about the wine or the wine-making process even if you are not an expert.
Gratuities are not included in the price of wine tours in Paris, but if you had a good time and felt that the tour guide was helpful and informative, it is customary to leave a tip of at least 10%.
If your tour takes you outside during the summer, wear sunscreen and sunglasses. The sun can be strong, which is why it is important to protect yourself from the UV rays.