France is famed for its unique cuisine, so cheese tasting tours in Paris are a must for any dairy lovers visiting the area. The city has some of the best cheese shops in the world, as well as some great tour operators who can show you around.
Cheese is central to French culture, so taking a cheese tasting tour in Paris is a great way to learn about the country and its people.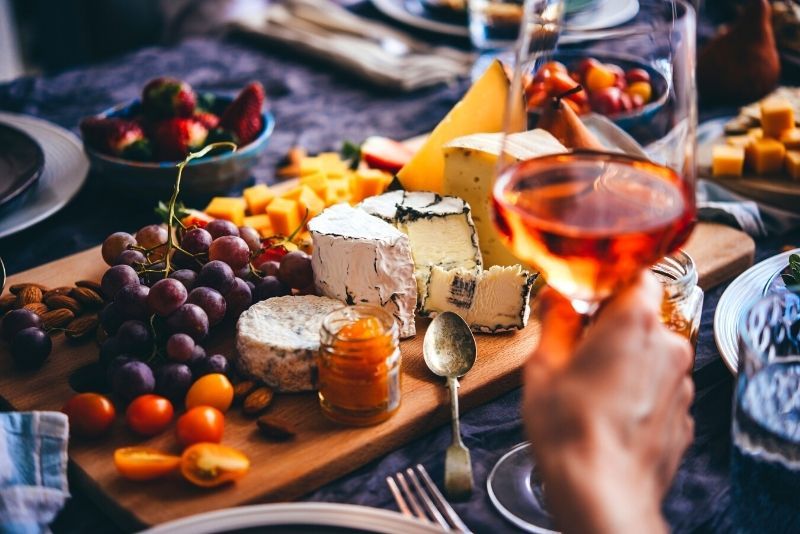 Here's all you need to know about cheese tasting tours, one of the most mouthwatering gastronomic experiences in Paris.
What are the best cheese tours and tastings in Paris?
Cheese and wine tasting in a cheese cellar
Cheese and wine are the perfect match, and need to be tried alongside each other. What better place to enjoy this classic pairing than in a cheese cellar?
This small group tour will introduce you to 10 types of Swiss and French cheese, and teach you how to pair them with the right wine. Bread and fresh fruits will also be provided to cleanse the palate between the different wines.
Cheesemaking workshop with wine and cheese tasting
Learn all about the art of cheese making in this hands-on workshop, during which you will make your very own cheese from scratch. Since cheese and wine go so well together, you'll also be able to sample several French wines during the class. And, of course, you can take your creation home with you at the end of the class.
Private wine and cheese tasting
Enjoy a more intimate and personalized experience with a private wine and cheese tasting. You'll learn all about enology, the study of wine, and cheese pairing from a professional sommelier. You will also get to try four different wines and three types of cheese as part of the tour.
Marché d'Aligre walking tour with chocolate and cheese tasting
Explore the Marché d'Aligre, an authentic outdoor Parisian food market, and discover the best cheese and chocolate that the city has to offer. You'll be able to chat with artisan vendors about their products and learn all about the different types of cheese on sale.
You'll get to taste five different types of cheese and enjoy a chocolate tasting as well, and decide which ones are your favorites.
Marais walking tour with cheese tasting
Discover the charming Marais neighborhood and sample the best cheese this area has to offer. This small group walking tour will take you to several cheese shops, where you will be able to try a variety of cheeses. You'll also learn about the history of cheesemaking in Paris and the food culture in Marais.
How much do cheese tasting tours in Paris cost?
You can expect to pay from €50 to €100 for a small group cheese tasting, depending on the number of cheeses and wines that will be offered throughout the day. Private tastings cost between €150and €270 depending on the cheese, wines and other snacks included.
A cheesemaking workshop costs around €70, and you will get to keep the cheese that you make. This price also includes samples of cheese and wine during the cheesemaking process.
Walking cheese tasting tours in Paris cost between around €100. Again, the price varies according to group size and the amount of cheese and other treats that you get to taste.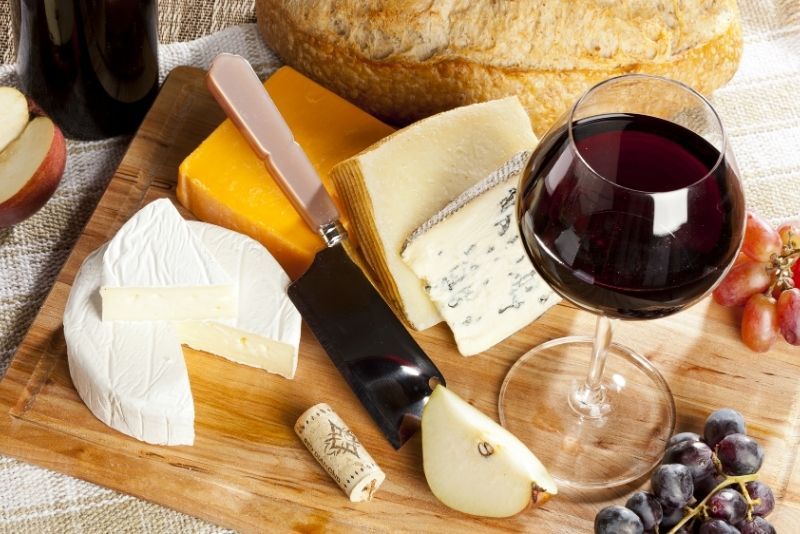 What is included in a cheese tasting tour in Paris?
In addition to cheese samples, cheese tasting tours in Paris usually include several small glasses of wine so that you can learn all about different pairings. There are often other snacks, such as fresh bread, cured meat and fruit available.
Walking tours also include several stops in local cheese stores in the neighborhood, where you also get the chance to purchase some other local products.
Where do cheese tasting tours in Paris start?
Cheese tastings that take place in a single location usually begin at the bar, restaurant or cheese cellar in question. Walking tours start at an easy-to-find meeting point within the specific neighborhood that will be explored. Participants will receive the exact meeting point when booking the tour.
How long do cheese tasting tours in Paris last?
Cheese tasting tours in Paris usually last between two and three hours. This is plenty of time to sample several kinds of cheese and wines, as well as to learn all about the cheesemaking process.
When is the best time for a cheese tasting tour in Paris?
Cheese tasting tours in Paris are enjoyable all year round. However, walking tours are weather-dependent, so spring and fall are the ideal times for a stroll through the city. During these seasons, the weather is warm and dry but not too hot, so it's comfortable to walk around Paris.
A cheese tasting tour is a suitable activity for your first day in Paris to get to know the area. However, it can also be a good choice for your last day, so you can take delicious cheese home with you as a gift for loved ones.
Are there any combos available with cheese tasting tours in Paris?
Local life walking tour plus cheese tasting
See Paris through the eyes of a local on this walking tour of the city's Marais district. You will explore the neighborhood's hidden courtyards and alleyways, learn about its history, and enjoy a cheese tasting in a local fromagerie.
Bike tour and cheese tasting
This all-inclusive Paris bike tour is perfect for your first day in Paris. You'll feel like a local in no time, as you explore the city's most charming districts by bike and then enjoy a cheese tasting. This tour is the perfect choice for those who want to be active during their time in the city while still indulging in delicious treats.
Seine river cruise with cheese and wine tasting
Cruise along the Seine river as you enjoy stunning views of Paris's most famous landmarks. This boat tour includes cheese and wine tastings, so you can sit back, relax and enjoy your Paris boat tour.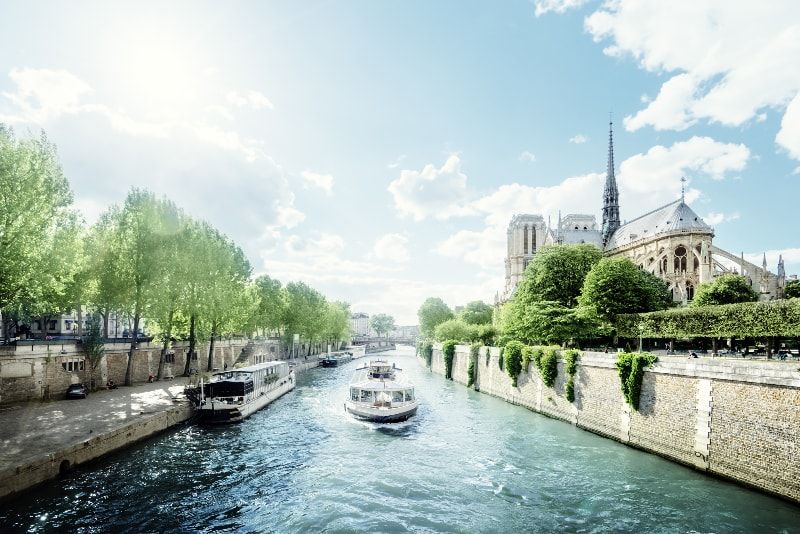 Are children allowed on cheese tasting tours in Paris?
Children are welcome on cheese tasting tours in Paris. However, it's important to note that many cheese tastings in France come with wine. Anyone under the age of 18 will not be served alcohol or permitted to participate in wine tastings.
​​What other gastronomic experiences can be enjoyed in Paris?
Travel tips
Arrive for your tour with an empty stomach, as there will be plenty of cheese and other snacks to enjoy.
Some French cheeses have a very strong smell and may not be for everyone. Be open-minded and give every cheese a chance, even if you think you might not like it.
If your tasting is taking place in a cheese cellar, bring extra clothing because it can get chilly underground.
If you take a walking cheese tasting tour during the summer months, remember to wear sunscreen and drink plenty of water.