Visitors from near and far travel to Paris to explore all of the sights, activities and attractions. The city brings in over 30 million eager visitors each year. They come from far and wide to drink wine, dine on local cuisine, explore the fashion scene, admire the art and learn about the city's history.
Paris boasts a unique mix of contemporary and antiquated features that make it one of the most frequently visited cities in the world. There is clearly no shortage of things to do in the city, but you can quickly become overwhelmed by all of the activities.
City tours in Paris allow visitors to see the most popular places while exploring the city with a professional guide. When you join a tour, you will follow a predetermined itinerary. You can still see the sights without worrying about which ones to visit and how to reach each one.
The tours take the stress out of travel planning and allow you to enjoy your stay in the city of light. Consider booking a city tour during your next stay in Paris!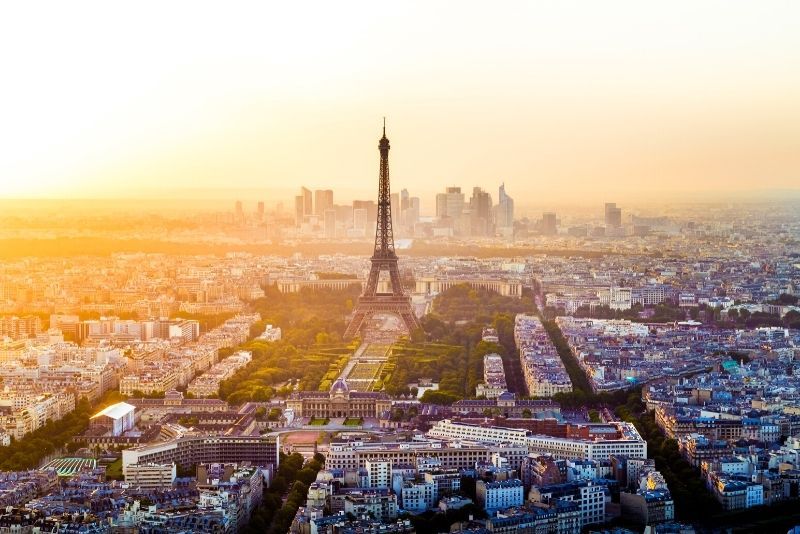 Here's all you need to know about city tours, one of the most captivating sightseeing tours in Paris.
What are the best city tours in Paris?
Paris city tour
Paris city tours are the best way to see all of the top sights in a condensed period. You will make your way around the city by bus so your group can cover as much ground as possible. Your professional guide will lead you to Quai de Branly Museum, Pont de l'Alma, Trocadéro square, Arc de Triomphe, Champs Elysées, Place de la Concorde, Tuileries Gardens, Louvre Museum, Ile de la Cité, Champ de Mars and the Eiffel Tower.
Tuktuk city tour
Explore the city in style on an electric tuktuk city tour! Your driver/guide will pick you up in a rickshaw that can fit up to six people and take you to some of the city's most iconic attractions.
You will see the Eiffel Tower, Le Trocadero et son esplanade, Arc de Triomphe, Champs-Elysees, Place de la Concorde, Louvre Museum, Cathedrale Notre-Dame de Paris, Palais Garnier, Montmartre and Basilique du Sacre-Coeur de Montmartre.
It is sure to be an experience that you won't forget!
Personalized city tour
If you can't find a city tour that checks off all of the Parisian attractions on your bucket list, consider booking a private Paris city tour ! You will join a professional guide on this three-hour experience where you get to choose the itinerary.
Electric bike city tour
Paris is an extremely large city, so you can visit more places on an electric bike city tour. You will meet your guide at a designated spot to get your bike and helmet. You will then make your way to some of the top destinations, including the Louvre Museum, Tuileries Gardens, Pont Neuf, Cité Palace, Sainte Chapelle, Notre Dame, Institute of France, Arts Bridge, Orsay Museum, Chaillot Palace, Trocadero Gardens, Lady Diana Square, Alexandre III bridge and the Eiffel Tower.
This tour is jam-packed with stops so you can see as much of the city as possible!
Some tour operators offer unique tours that take you to the city's hidden gems. You can explore the secrets of Montmartre and Saint Chapelle with a local guide. You will learn about the culture, history and local lifestyle of each area. You can skip the lines of tourists and see Paris from a different perspective!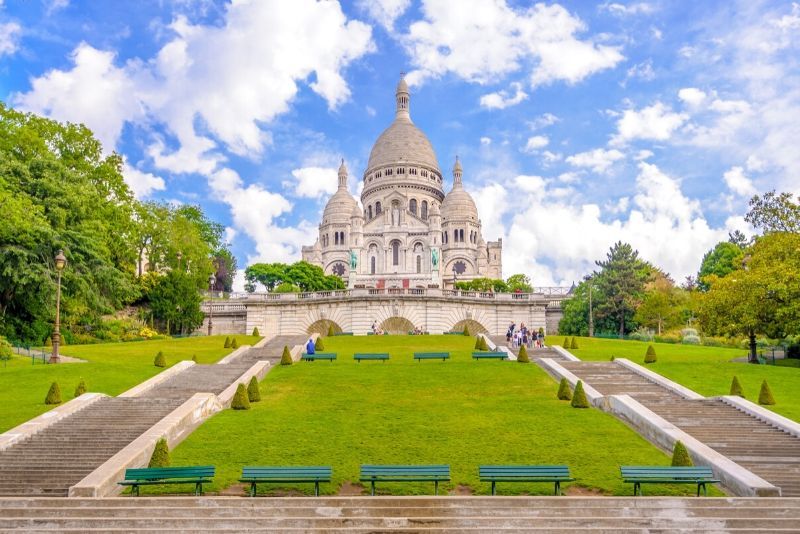 How much do city tours in Paris cost?
City tours in Paris vary in price based on which tour you select, who operates the tour, how long it lasts, whether or not it is a private tour and what the ticket includes. You can expect to pay anywhere from €10 to €750.
You will pay about €330 for a tuktuk tour of the city, €110 for a personalized city tour, €70 for an electric bike tour and between €90 to €120 for a hidden gem tour.
What is included in a city tour in Paris?
All Paris city tours include a professional guide and transportation between the attractions. Some tours provide round-trip transportation to take you to and from your accommodation. Others provide entrance tickets to some of the attractions. You may even receive a ticket that allows you to skip the line at some of the most famous destinations.
Where do city tours in Paris start?
Each Paris city tour has a different starting point. Some tours provide round-trip transportation that will fetch you directly from your accommodation within the city.
Other tours require you to meet at a designated point before the tour begins. The tour operator will share the location with you ahead of time, but groups frequently meet at well-known monuments or Metro stations.
How long do city tours in Paris last?
Since there are so many options to choose from, you can select a city tour that lasts for as long as you would like. Some tour operators offer express options that take you to some of the city's top attractions in just one hour. Other tour operators offer full-day city tours that last up to 12 hours.
You can select whichever option fits best in your itinerary. If you have time at the end of your trip, you can always book another one!
When is the best time for a city tour in Paris?
Tour operators offer Paris city tours at various times of the day. Many tours last between three and four hours, so you can choose between a morning or afternoon tour. If you book a full-day tour, you will leave in the morning and return in the evening.
You can expect smaller lines and crowds if you go earlier in the day, but the sun can become intense in the afternoons. Evening or night tours allow you to see the city of light in action.
We recommend booking your Paris city tour towards the beginning of your stay. The city tours will take you to the major attractions and provide you with useful information that may be valuable throughout the rest of your trip. Taking the tour early in your trip will help you get acquainted with the city so you can easily navigate during the rest of your stay.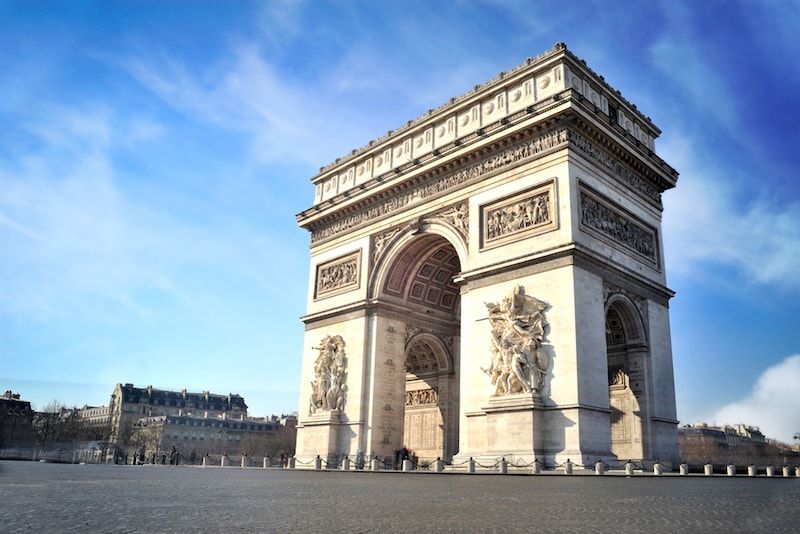 Are there any Paris city tour combos available?
Most of the city tours in Paris provide you with combination tours that allow you to participate in other activities in the city. You will most commonly find combination tickets that give you a city tour and a boat cruise on the River Seine. With these combos, you can explore the city from many different angles!
You will also see combination tickets that give you a city tour and entrance to Moulin Rouge. Some tour operators also offer combination tickets that allow you to skip the line at tourist attractions.
Are children allowed on a city tour in Paris?
Almost all of the tours allow children to participate under adult supervision.
Some tour operators offer discounted tickets to children under a certain age. Check with the company ahead of time to see how much a kid's ticket costs.
What other sightseeing tours can you do in Paris?
Travel tips
Book your city tour in advance. Slots can fill up quickly, especially during prime travel seasons.
Confirm the tour starting point with your operator ahead of time.
Bring sunscreen and water! You will be outside for a decent portion of the day.