Paris is one of the most popular tourist destinations in the world. Millions of visitors make their way to the city of light each year to explore all that it has to offer. The city boasts countless attractions, monuments and activities that can keep you busy for months!
The truth is, you won't be able to see everything in just one trip. Getting around the city takes time, but one of the easiest ways to do so is on a Segway tour. Professional guides lead these tours and take you to some of the most sought-after locations around Paris in a short amount of time. Consider booking a Segway tour on your next trip to Paris!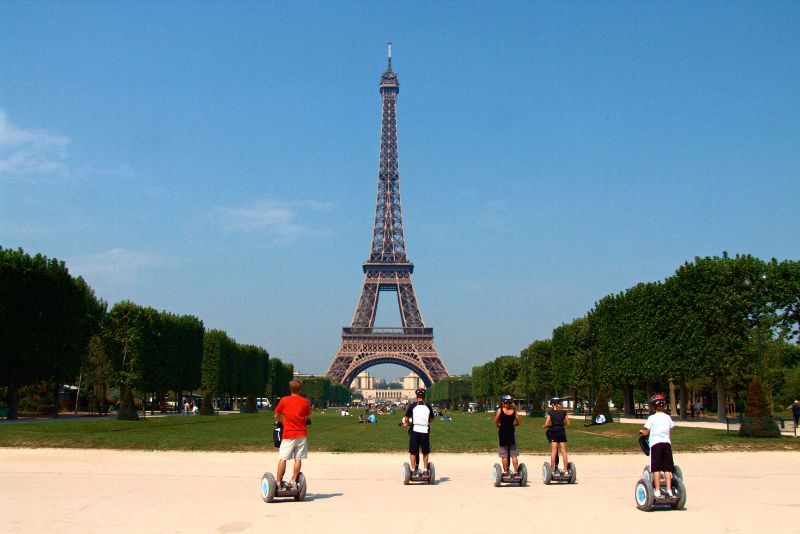 What are the best Segway tours in Paris?
Segway street art tour
Discover the city's street art on a Segway tour, one of the popular sightseeing experiences in Paris. You will make your way around the 13th district with a professional guide.
Paris street art tours provide you with a unique opportunity to explore a lesser-known side of the city. You will view the work of some of the most influential street artists of the 21st century, while admiring the other Parisian sites and attractions.
Half-day guided Segway tour
If your itinerary allows, you can book a half-day guided Segway tour. These tours typically last for a few hours and provide you with adequate time to see each of the monuments and attractions up close.
Your professional guide will take you around the city and share useful tidbits that you may not have known. You will visit popular attractions, including the Eiffel Tower, Place de la Concorde, Ecole Militaire, Les Invalides, Pont Alexandre III, Grand Palais and Petit Palais.
Night Segway tour
Paris is also known as the city of light. It lives up to that nickname and lights up at nighttime, offering a new view of the city to visitors and locals alike. A nighttime Segway tour is ideal to see some of the city's top attractions illuminated under the moon.
A professional guide will lead your group around Paris on this two-hour tour. Keep in mind that some of the top attractions close at night, so you may only be able to see them from a distance.
Paris sunrise tour by Segway
In contrast with the night tour, you can also book a sunrise Segway tour to see the sun's first rays shining on the city. You will follow a professional guide as they lead you around the city to take in the sights. You can expect to see smaller crowds of visitors at the monuments during these tours.
Paris Segway express tour
If you are short on time in your itinerary, this is the perfect Segway tour for you. This quick-paced tour takes you to the most famous tourist attractions in a condensed period.
A professional guide will provide you with historical information that will help you understand Paris's history better. The express Segway tours usually last just over one hour.
Bachelor party Segway tour
The bachelor part Segway tour is the perfect way to celebrate an upcoming marriage while exploring one of the most romantic cities in the world! Your group will make its way around the city via Segway and see the city's iconic attractions. As a bonus, the bride or groom will receive a complimentary t-shirt.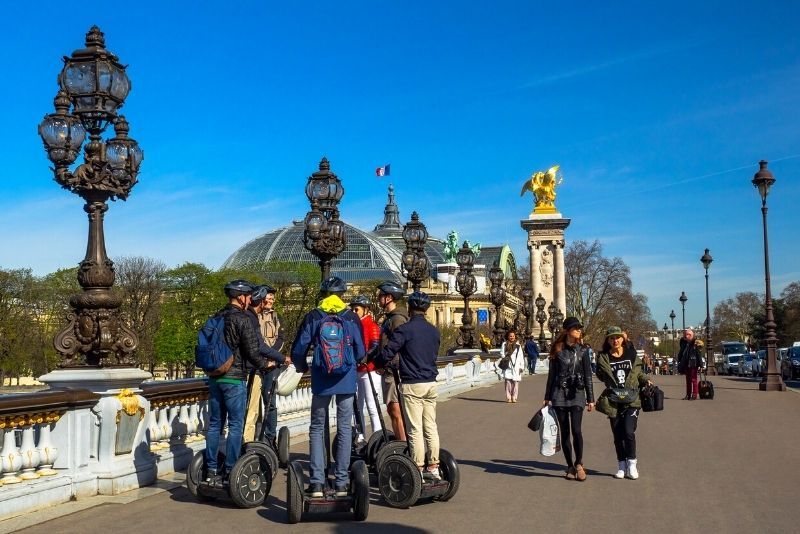 How much do Segway tours in Paris cost?
Segway tours in Paris vary in cost based on the time of day, tour operator, duration of the tour, where the tour goes and whether or not it is private. You can expect to pay anywhere from €30 to €330.
Street art Segway tours cost between €70 and €80.
Half-day Segway tours cost between €50 and €60.
Night Segway tours cost between €50 and €95.
Sunrise Segway tours cost around €80.
Express Segway tours cost between €29 and €35.
Bachelor party Segway tour costs around €50.
What is included in a Segway tour in Paris?
Segway tours in Paris typically include a professional guide, a Segway, safety/protective equipment and an orientation session. Most of them do not include snacks, beverages or gratuities.
Where do Segway tours in Paris start?
Each Segway tour in Paris has a different meeting point based on the tour operator you select. Many of the tour operators have company offices, so you may meet your guide and the rest of your group there.
Other tours may require you to meet at a designated meeting spot in the city, like the Place de Fontenoy. You can expect your tour to end at the same place that it began.
How long do Segway tours in Paris last?
The duration of your  Segway tour in Paris varies based on which option you select, and it typically last anywhere from one to five hours.
When is the best time for a Segway tour in Paris?
The best time of the day to book a Segway tour in Paris is whatever time you want! You can book an early morning, late night or afternoon tour. You can avoid big crowds if you go early in the morning, but you can see the city lit up if you go at night. Either way, you can't go wrong!
We recommend booking a Segway tour towards the beginning of your stay in Paris. You can use the tour to acquaint yourself with the city and how to get around it.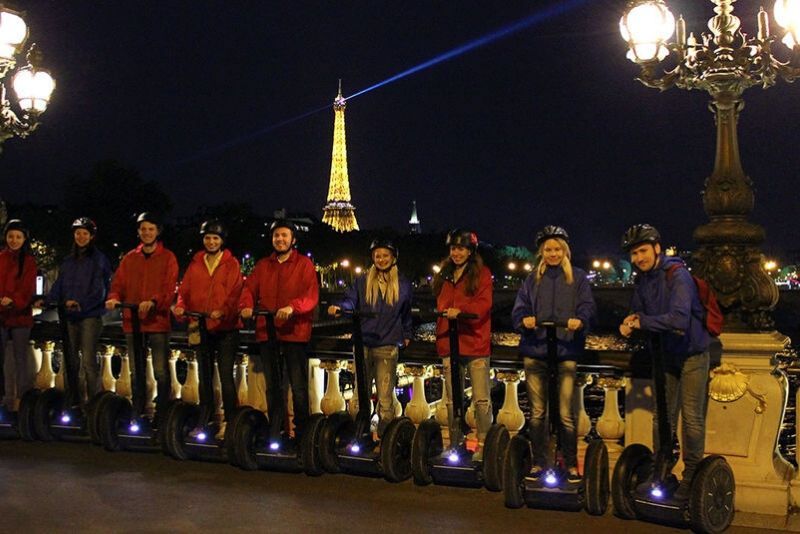 Are there any combo available with Segway tours in Paris?
Some of the Paris Segway tours offer combination tickets that allow you to visit other monuments or attractions in the city.
You can also book a Segway tour that includes a boat tour on the River Seine, a champagne or wine tasting. After exploring Paris by Segway, you will make your way to Champagne to taste all of the local delicacies!
Are children allowed on a Segway tour in Paris?
Most Segway tours in Paris have a minimum age requirement which is usually 12 years old, so check with the tour operator in advance.
Travel tips
Book your Segway tour in Paris days ahead because they are likely to sell out.
Check the weather before your tour. Most tour operators will provide a refund or allow you to reschedule if there is inclement weather.
Bring water!
Check the age requirements in advance if you are traveling with children.