The French capital is known across the globe as one of the most important hubs for fashion and a unique approach to style. For many, it can be daunting navigating around the stores of Paris, so why not book a shopping tour?
Whether you are interested in luxury designer brands or something more personal and affordable, the City of Light has it all. With a shopping tour in Paris, you will visit and browse, without worrying about missing out on a great deal.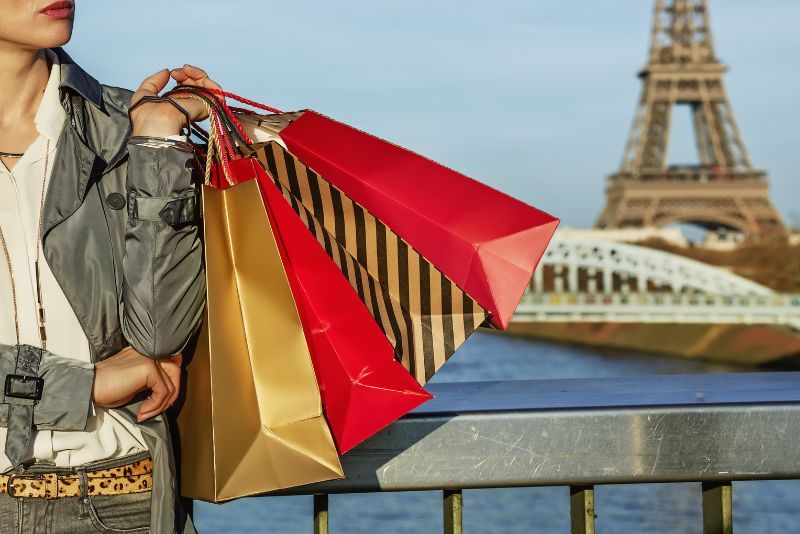 Here's is everything you need to know about visiting the best shops in Paris, one of the most engaging Parisian shopping and fashion tours.
There are a few different kinds of shopping tours when visiting Paris, while further out of the capital there is also La Vallée Village. Here is a quick overview of the available options.
The most straightforward way to experience shopping in Paris is by booking a guided tour. These types of tours will take you to the best and most popular shopping districts and a guide who will give you some historical facts and tips.
Hotel pick and transportation may be included.
For a more flexible shopping experience in Paris, there are self-guided shopping tours. With a self-guided tour you will get to visit the shops you want and explore the areas at your own pace.
These types of tours typically do not include pick-up, transportation or a guide and are mostly focused in particular areas.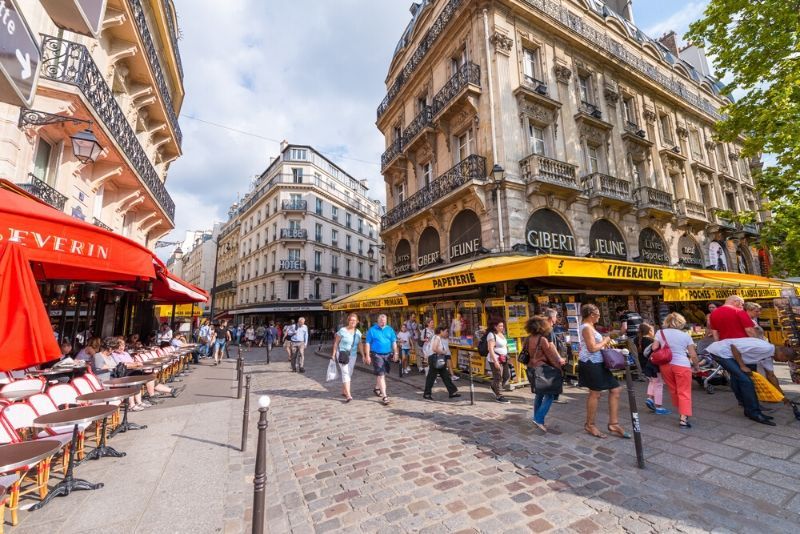 For a more personalized and eclectic shopping experience, consider booking a private shopping tour of Paris. This will allow you to visit the stores you are most interested in, with the help of a personal guide and fashion expert.
Private shopping tours are ideal for travelers who wish to avoid crowds and usually include pick-up from your hotel and transportation around the city.
La Vallée Village
To the east of central Paris, you will find one of the city's greatest outlet stores, La Vallée Village. There you will over 100 different high-end brand stores selling collections from previous years at heavily discounted prices.
As such, a jaunt to the outlet store should be on every savvy shopper's list.
Les Puces de Saint-Ouen Market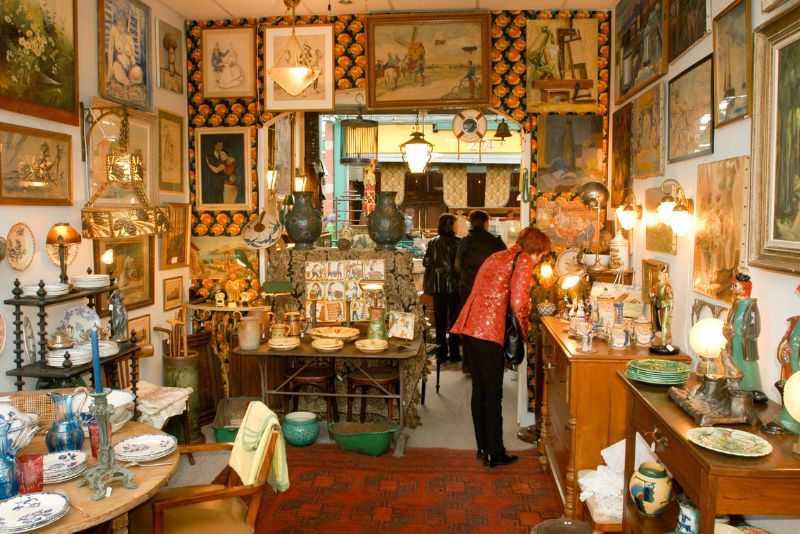 The flea market at Les Puces de Paris Saint-Ouen is one of the most famous and largest markets in the world with over 2,500 shops. In the many antique and vintage shops you are bound to find a treasure or two.
The market is open all year long, except for the first two weeks in August.
Le Marais
On the right bank of the River Seine in Paris, you will find the historic and trendy Marais neighborhood. Once populated by aristocrats, the area is now very diverse and many of the impressive buildings in the area have been converted to fashion hubs, upscale restaurants and art galleries.
Le Bon Marché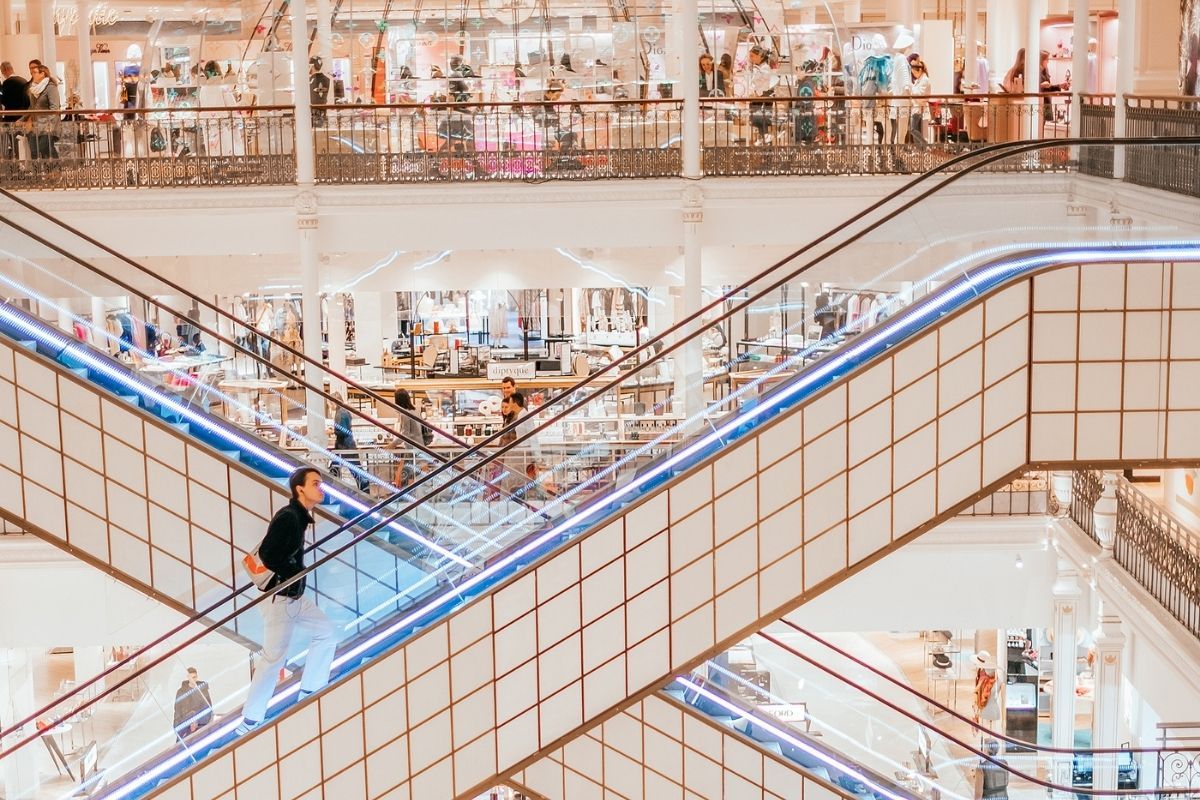 One of the greatest monuments to shopping can be found on the Left Bank in Paris, the Le Bon Marché. This glamorous outlet store is the first 'grand magasin' in France and is distinguished by its lavishly decorated interior and designer brands.
Aside from shopping though, the Bon Marché is ideal for a stroll, some pampering and a bite.
Printemps Haussmann
Ask any seasoned shopper in Paris and they will tell you that you must visit the Printemps Haussmann 'grand magasin' in the 9th arrondissement. Housed in the first building in France to be lit by electricity, this outlet store has become one of the go-to places for fashion and beauty.
On your trip to Printemps Haussmann you can also enjoy a meal with a panoramic view of the Eiffel Tower.
La Samaritaine
After a day of exploring the Louvre Museum, why not treat yourself to a bit of shopping by popping next door to La Samaritaine? The department store was recently renovated and now offers everything a shopper could possibly want.
From luxury brands in over 90 departments to restaurants and a 5-star hotel, the Samaritaine 'grand magasin' should be on every shopper's agenda.
Quartier Saint-Germain-Des-Prés
No shopping tour in Paris is complete without a visit to Saint-Germain-Des-Prés. Located in the 6th arrondissement, this district is mostly associated with the café culture that inspired existentialist philosophers.
These days, though, it has been transformed into a major focus point for art galleries and fashion brands.
The most affordable option for a shopping trip in Paris is to book a guided tour. The cost of these tours ranges from €25 to €140 per person, depending on the size of the group and the areas visited. Self-guided tours cost about €40 per person.
Private shopping tours usually cost from €100 to upwards of €600 per person, depending on the length of the tour, areas visited, as well as the guide and fashion expert services provided. Transportation is usually included.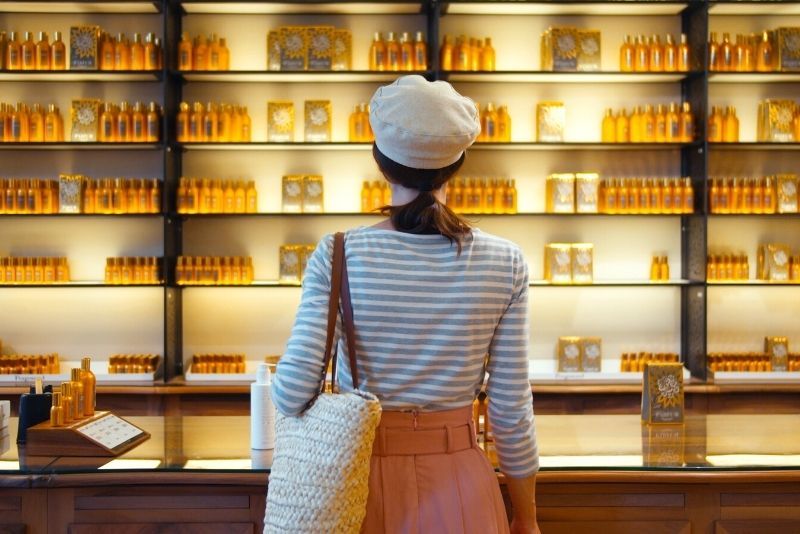 What is included?
Most shopping tours in Paris include a guide who will show you around an area, giving you historical information and shopping tips. Depending on the tour you book, transportation and a map may be provided.
Private shopping tours may additionally include the services of a fashion expert to assist you in your purchases.
Where does it start?
Shopping tours begin at a pre-arranged meeting point in Paris. In the case of private shopping tours, hotel pick-up may also be included.
How long does it last?
Most shopping tours last about 2 to 3 hours. There are options for up to 8 hours, should you also wish to do some sightseeing in Paris.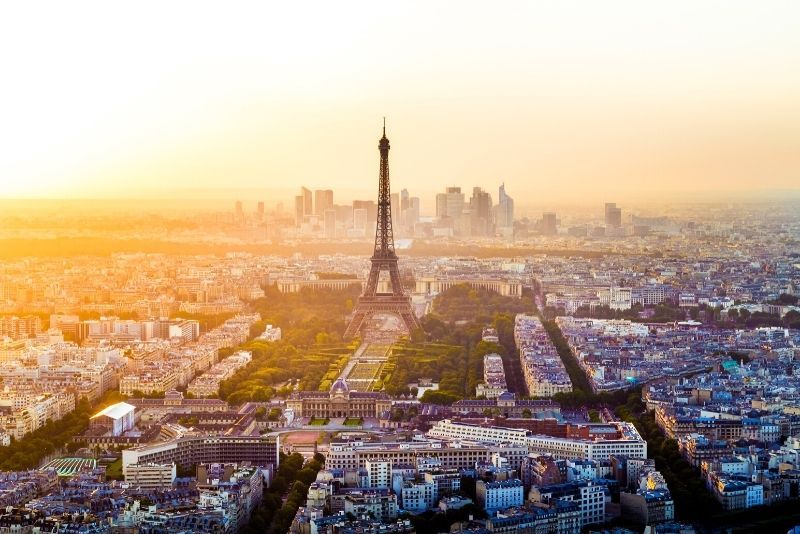 The best time for a shopping tour in Paris is during the two sale seasons, which take place in January and July. Especially in January, you are likely to come across a wide selection of goods on offer and fewer tourists in the shops.
Travel tips
When planning your shopping tour of Paris, make sure to arrange accommodation near the city center, to save time, money and energy.
Most stores are closed on Sundays, however you will find some operating in the Champs-Élysées and Marais areas.
Many major clothing brands and retailers in Paris also have stock shops, where you can usually find huge discounts on last year's range.
Bear in mind that while clothes and shoes sizes in France and the rest of Europe appear similar, they are different.