Pub crawls in Paris are the ultimate way to get to know the city at night. They are a fun approach to connecting with other travelers too. You'll discover iconic venues, as well as favorite local watering holes during a guided walking excursion in the heart of town.
Whether you prefer wine or beer, these Paris pub tours are guaranteed to get you in the party mood.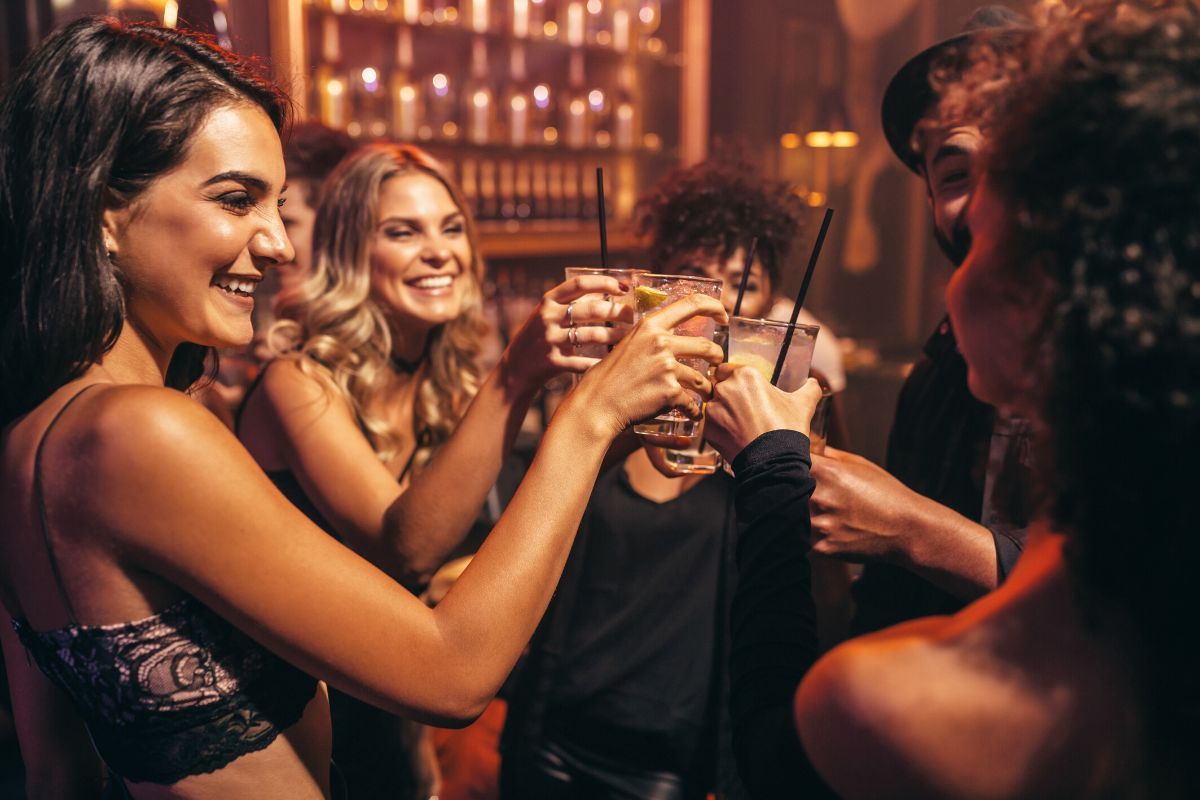 What are the best pub crawls in Paris?
Group guided Paris pub crawl around the Latin Quarter
These convivial Paris pub crawls are designed for anyone who wants to sample the nightlife in Paris at its finest. You will be in good hands, as your friendly guide shows you some of the best bars. Discover what the locals drink and pick up tips on places to visit during the rest of your vacation.
Meet your fellow tour participants at the pre-agreed departure point and prepare for a night on the town. You'll stop at a minimum of three bars in the Latin Quarter during your excursion – drinking games will ease you into the groove. There's everything from wine and beer to cocktails and gin on the cards, so it's time to let your hair down!
As you walk between the venues, you'll pass some of the major tourist sights. Stop for photos beside Notre Dame Cathedral, the Seine River and the Pantheon.
Your Paris pub tour ends in Saint-Germain-des-Pres where you can carry on partying.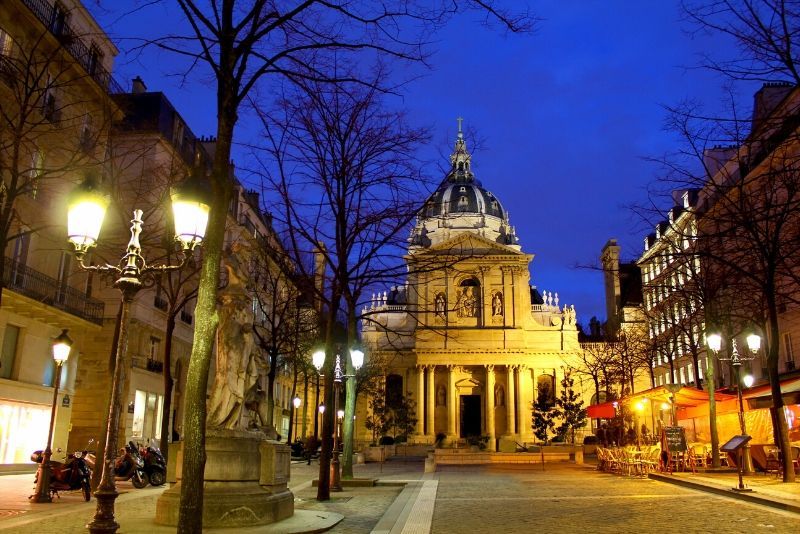 Private food and drink pub tour in Paris
If you want a more refined experience with just you and your group, then private pub crawls around Paris are the answer. These start late in the afternoon and take you on a whirlwind tour of some of the city's top bars and brasseries. Food and wine tastings could be always be part of the adventure.
After making your way to the Bastille Opera meeting point, you'll head out into the streets with your guide. The excursion stops at several wine bars and bistros, each offering something different.
Tuck into French delicacies like snails at Chez Paul and get down to the nitty-gritty of wine tasting at the renowned Baron Rouge. Soak it all up with delicious platters of smoked hams and pâtés.
Next up is one of the oldest markets in Paris – the Marche d'Aligre. You'll have some free time to explore before enjoying cheese and beer pairing at a famous market bar. There are over 300 different craft beers to choose from here!
You can stay on and continue the revelry at the end of your Paris pub crawl. Or, if you prefer, walk back to Bastille along a disused railway track and soak up the superb city views.
How much do pub crawls in Paris cost?
Guided pub tours in Paris cost between €20 and €25 per person on a shared basis. Group sizes can be up to 75 participants, which makes for a social evening out with like-minded revelers.
For a private Paris bar crawl expect to pay €130 per person for an exclusive and tailored experience. These tours require a minimum of two guests to operate.
What is included in a pub crawl in Paris?
Pub crawls in Paris usually stop at three or four bars and include free entry to the venues. Discounts on drinks are available, as well as buy-one-get-one-free offers to help keep costs down.
You will be accompanied by an expert local guide who will share insider tips on the city's best bars.
On private Paris pub tours, you can expect a complimentary drink at each location, as well as snacks like cheese and sausage.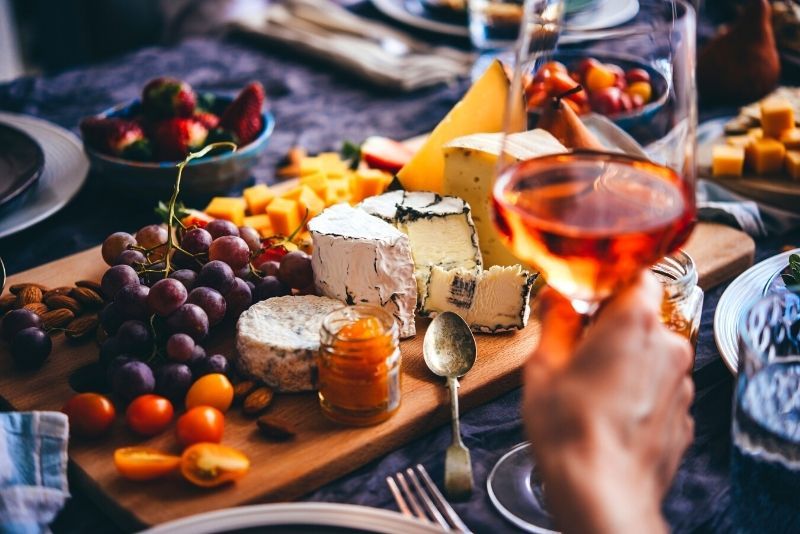 Where do pub crawls in Paris start?
Most group excursions start from The Long Hop pub on Rue Frédéric Sauton in the Latin Quarter. Meanwhile, outside the Bastille Opera House is a popular meeting point for private experiences.
Paris pub crawls finish in the last venue on the itinerary – you can continue partying into the evening if you wish.
How long do pub crawls in Paris last?
Pub tours in Paris tend to last between three and five hours, depending on the operator. This gives you plenty of time to sample some of the city's best bars and get to know your fellow travelers.
You are welcome to linger longer after the end of the tour.
When is the best time for a pub crawl in Paris?
Paris pub tours take place in the evening, as this is when the city nightlife springs into action. Most excursions begin around 8:30 PM, although there is a 4:30 PM start for those on private tours.
Consider booking this excursion toward the end of your stay, so you don't have to get up early for sightseeing the next morning.
Travel tips
Pub crawls in Paris are super popular so book early to avoid disappointment. Reserving online means you can compare prices and find the cheapest offers.
Wear comfortable footwear as you will be doing a fair bit of walking.
Take some photo ID with you if your age is likely to be asked. The minimum participant age is 18 years.
Carry an umbrella if it looks like rain as you will be outside for part of the tour.
You will not be allowed in some venues wearing flip-flops and shorts – smart-casual clothing is advised.