If you find yourself in the city of Paris and are looking for tickets to a show, look no further than the Lido de Paris. This show has tickets suitable for all budgets and is an unforgettable cultural experience.
Located on the famous Parisian avenue Champs-Élysées, this show has wowed audiences since 1946. It has attracted many well-known performers to the city over the years, including Elton John, Shirley MacLaine and Laurel and Hardy. Grab your Lido de Paris tickets in Paris for a memorable excursion in the city.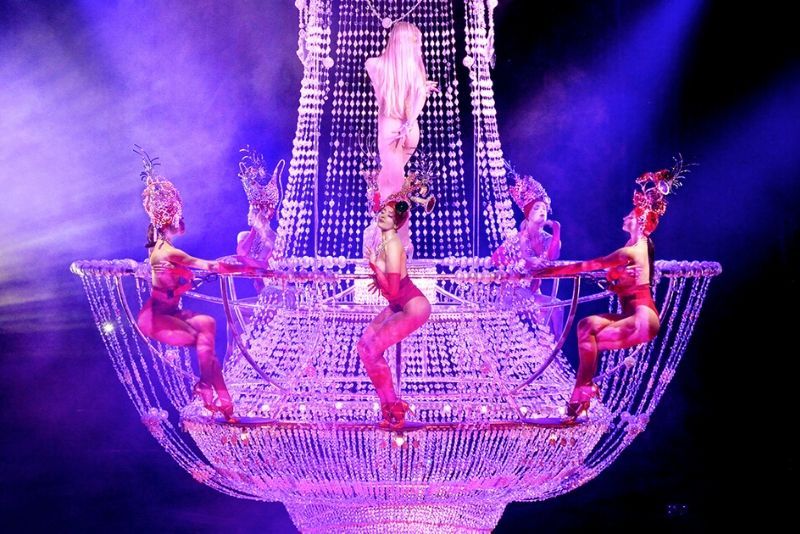 Here's all you need to know about Lido de Paris, one of the most captivating shows in Paris.
What is the Lido de Paris about?
The Lido de Paris is a cabaret and burlesque show. It runs twice every day and consists of, at most, 20 scenes. Performers such as magicians and jugglers conduct acts between these scenes to add to the entertainment.
The Bluebell Girls are just one of many other performers, although they are the only ones to feature every day. These dancers are considered the most beautiful and skilled burlesque dancers globally.
You can expect to see lots of lights and special effects contributing to this grand spectacle. Flamboyant costumes and colors also make this show a memorable one.
The opening scene sets the theme for each day. Modern pop songs mix with theater classics from Broadway or popular movies. Performers always wear an array of eye-catching costumes.
You will also see Lido's famous water effects displayed during the evening on at least one occasion.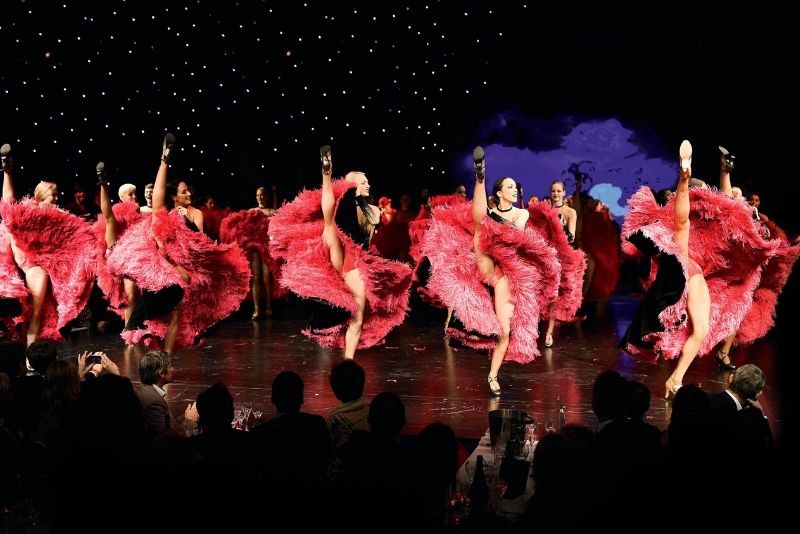 How much do Lido de Paris tickets cost?
Ticket prices are available for all budgets. Packages will include various options. Generally, the most budget-friendly ticket should cost between €30 and €140 for the show. These tickets could feature dinner or champagne — or possibly both if you do a little research.
At the other end of the scale, the Lido de Paris ticket prices can be up to €700 for a New Year's performance. Other occasions, such as Valentine's Day or Christmas, could set you back around €300.
Mid-range prices with dinner and champagne will likely cost €140 to €180. These tickets should offer a more VIP experience with authentic French cuisine.
With so many operators offering different packages, it will do no harm to check precisely the options you are getting for your purchase before committing.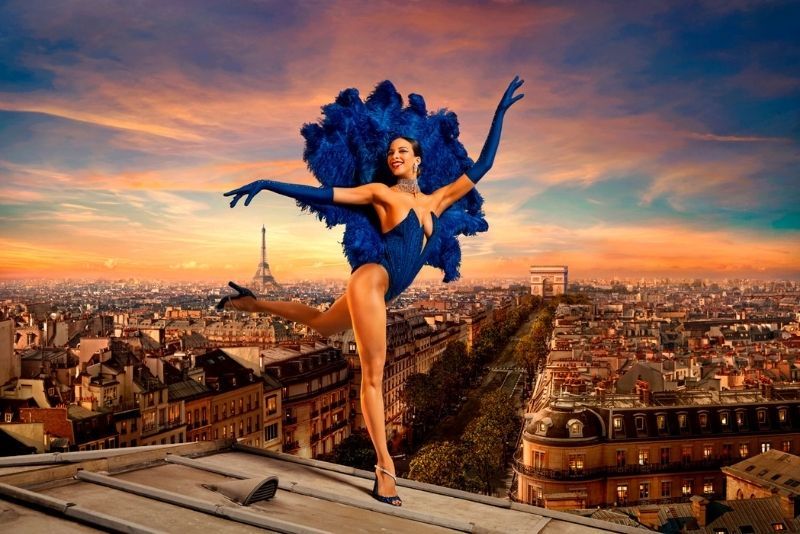 When is the best time to see the show at Lido de Paris?
The Lido de Paris has two daily showtimes. You can enjoy the first show at 9 PM, and the second is later at 11 PM.
For those with a Lido de Paris ticket inclusive of dinner, you should arrive between 7 PM and 7:30 PM to avoid the disappointment of missing the show's start.
Audience members not having dinner are requested to begin arriving at 8:30 PM or 10:45 PM, depending on which show you have booked.
Public transport is possible via the Paris Metro for those attending the earlier show. The George V station will close at 12:30 AM or 1:30 AM on weekends. Therefore, the metro is not an option for those attending the late show on weekdays.
The RER train that stops at Charles de Gaulle-Étoile station ceases at midnight every day. Therefore, this is also not an option for nightcrawlers.
However, taxis are ubiquitous on Champs-Élysées and can be flagged down, or found at several taxi stands.
Are there any Lido de Paris combined tickets available?
There are not many combined tours available. However, if you are looking to save a little money, you can find combinations of a Seine River cruise with a Lido de Paris ticket.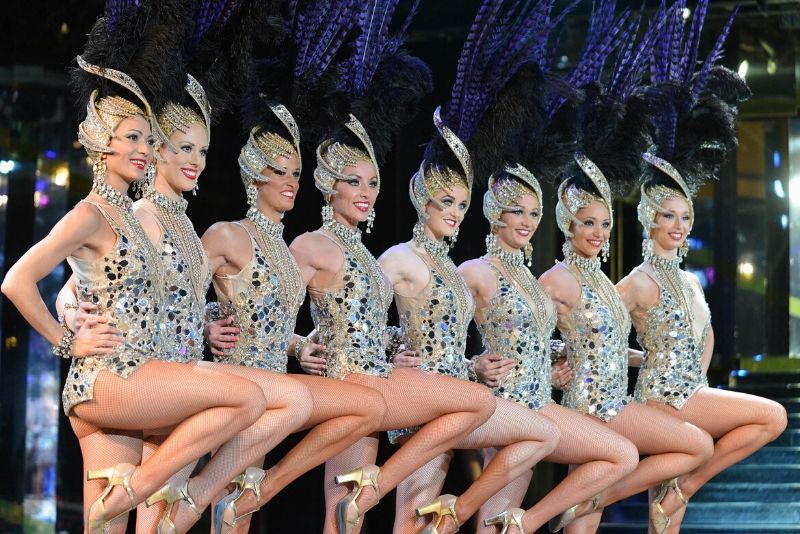 How to get to Lido de Paris?
To get to Avenue des Champs-Élysées by public transport, you can take bus numbers 42, 73, 83 or 93 and get off at Champs-Élysées Clemenceau.
By metro, you can take Line 1 and then get off at the George V station. If traveling by RER train, take line A and get off at Charles de Gaulle-Étoile station.
You can find a 24-hour car park directly opposite the Lido de Paris for those with private cars.
What is the dress code to see the Lido de Paris show?
Elegant casual is a requirement to attend the Lido de Paris. Casual wear such as shorts, flip-flops and sneakers are strictly forbidden. Men should wear a jacket and tie, if possible.
On top of this, you must leave coats and large bags in the free cloakroom for security purposes.
What is the cancelation policy for Lido de Paris?
Different operators will have various cancelation policies. You should check carefully with your operator before purchasing your Lido de Paris tickets if you believe there is a chance you may have to cancel.
What other shows are playing in Paris?
Travel tips
To thoroughly enjoy your show at Lido de Paris, please pay attention to:
Public transportation times, if you rely on it, particularly after the late show.
Appropriate arrival time, especially if you are having dinner.
Appropriate attire.
Nudity featured in the newest show at the theater — it is done tastefully and is not vulgar.
Minimum age for entry — patrons must be at least 4 years old to attend the show.