In the southeast of France, nestled between Italy and the Mediterranean Sea, is Provence, one of the most popular tourist destinations in the country.
There you will find breathtaking landscapes complimenting a rich history and culture. A multi day trip to Provence from Paris can be a very rewarding experience, as there is plenty to see and do on the way.
From exploring the lavender fields and medieval castles, to tasting the local wine or food and enjoying a dip in the sea, there is something for everyone.
Here is everything you need to know about Provence, one of the most exciting day trips from Paris.
How to get to Provence from Paris?
Provence is about 750 kilometers southeast of Paris. To the east of the province are the borders with Italy and to the south is the Mediterranean Sea.
From Paris to Provence by car
The fastest route to Provence from Paris is via the A5 or A6 motorways. You follow these motorways to Lyon and continue along the A43 and A48 to Grenoble and then further south to Provence.
Alternatively, after Lyon, you can continue along the A7 for Avignon and then Marseille. The journey by car can take upwards of 8 hours to reach Provence.
From Paris to Provence by public transport
The quickest way to get to Provence from Paris is via train. There are multiple trains departing from Gare De Lyon for Provence, which take about 3 hours to reach Marseille.
From there you can continue to your ultimate destination in Provence by train, bus or car.
Guided tour to Provence from Paris
If you would rather avoid public transportation or driving to Provence, then you have the option of taking a guided tour instead.
These multiple-day trips are usually with a minivan or bus and have multiple stops along the way to stretch your legs and appreciate the landscape.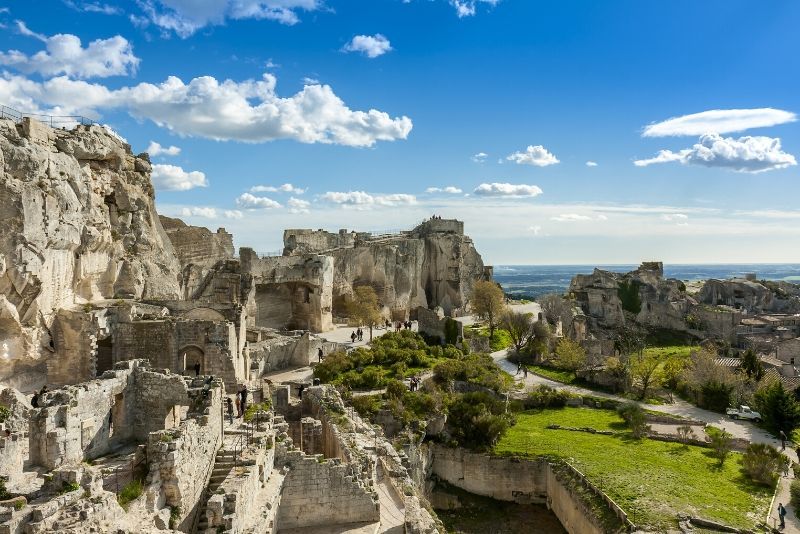 What is the typical itinerary?
The journey to Provence from Paris can last a few days and will either begin at your hotel or the Charles de Gaulle airport, depending on the tour you book.
The trip may also include a brief sightseeing tour of Paris, before either heading east towards Burgundy and Champagne, or directly heading south towards Lyon and Provence.
Along the way you will get the opportunity to stop and enjoy the scenery and do some wine-tasting, with the help of your guide. Hotel accommodation may not be included, however your guide will be able to make recommendations.
What kinds of tours are available to go to Provence?
Guided tours to Provence from Paris
With the trip to Provence being rather long, a guided tour is arguably the most affordable way to tour the region. Additionally, these tours include a guide who will give you details on all the highlights along the way.
A guided tour may also include accommodation and breakfast, making the journey an even more relaxed and stress-free experience.
Private tour to Provence from Paris
Should you desire a more personal and intimate experience in Provence, consider booking a private tour. These tours might be more expensive, but cater for smaller groups and allow you to take everything in at your own pace.
Crucially, though, they offer greater flexibility in the destinations and stops along the way. It should be noted that accommodation is not covered, so you will need to make separate arrangements.
How much does a day trip to Provence from Paris cost?
An 8-day guided tour to Provence from Paris costs about €1,600 per person, which includes hotel accommodation, breakfast, a guide and entrance tickets to many sights during the trip.
A 7-day private tour to Provence can cost €3,000 per person, which includes transportation in a luxury minivan, wine and champagne tastings, a guide and entrance tickets for sights along the way.
Note that private tours do not include hotel accommodation.
What will you see and do?
Valensole Plateau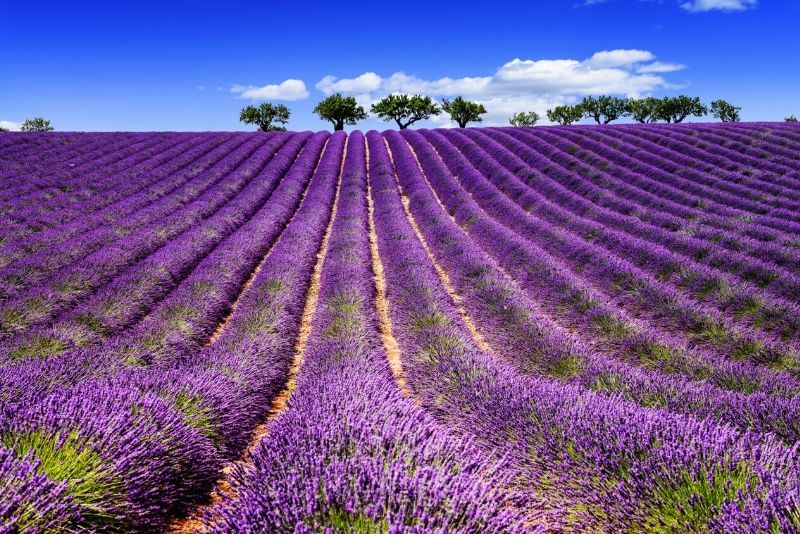 About 70 kilometers northeast of Aix-en-Provence and at an altitude of 500 meters, you will find the Valensole Plateau. This is one of the most popular areas to visit in the region due to its world-famous lavender fields.
After you have admired the magnificent landscape, you can explore the picturesque villages, the Verdon Gorge and the L'Occitane factory. Don't forget to pack your camera!
Saint Tropez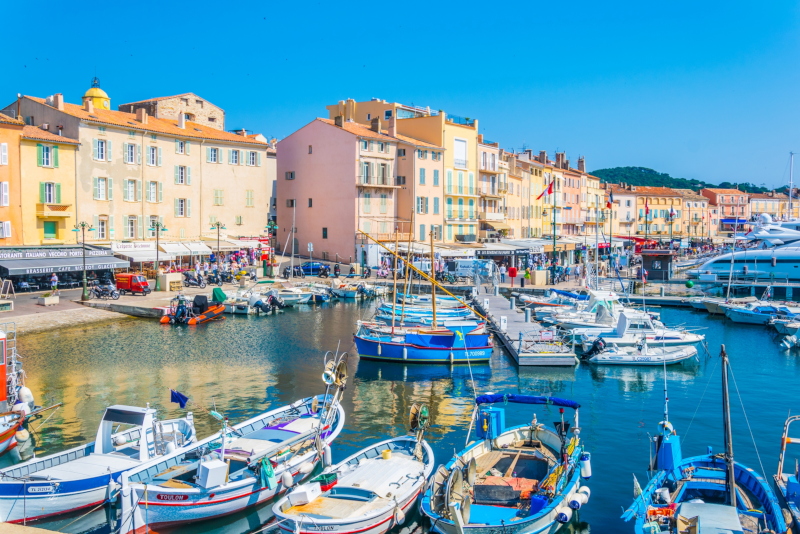 If you would like to add a touch of glamour to your tour of Provence, make sure you visit Saint Tropez on the French Riviera, near Cannes and Nice.
Aside from spectacular beaches, a charming old town and an impressive 17th century citadel, the city features many bars and clubs that attract the rich and famous from all over the world.
Palace of the Popes
In Avignon, you will find one of the most impressive gothic medieval buildings in Europe, the Palace of the Popes. Aside from playing an important historic role, the Palace of the Popes is also distinguished for its impressive architecture.
The former papal residence, which has been listed as a UNESCO World Heritage Site since 1995, also hosts art exhibitions on a regular basis.
Calanques National Park
The national park at Calanques is a short drive from Marseilles and is perhaps one of the most beautiful areas in the region. Combining stunning beaches, impressive limestone cliffs and a breathtaking view of the Mediterranean, the park is very popular during the summer and holidays.
Cassis
The fishing town of Cassis is about 30 kilometers east of Marseilles and of the region's most important wine-producing regions. There, you can sample what the estates have to offer by participating in a wine tasting tour in the area.
When is the best time to visit Provence?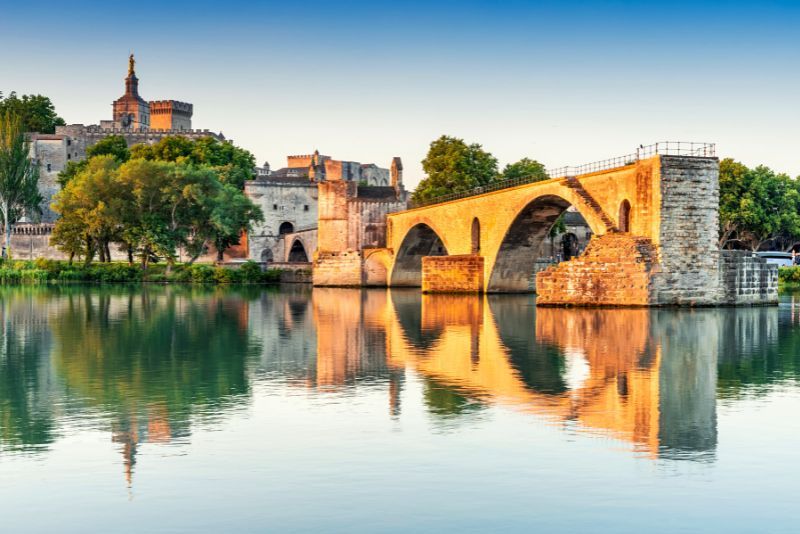 The best time to visit Provence is April to May and September to October. During these months, the weather is sunny and warm, while the tourist crowds are smaller.
Are there any tours to Provence from other cities in France?
Yes, there are tours departing from other cities in France:
Travel tips
Provence is a great area for a picnic, but in case you forget to pack a basket, there are many outdoor markets to stock up on locally-produced food.
If you intend to explore the countryside, you should pack a pair of shoes suitable for hiking, as the terrain can be quite rugged.
The weather in the mountainous areas of Provence can get cold, even during the summer months, so pack extra layers of clothing for those chilly nights.