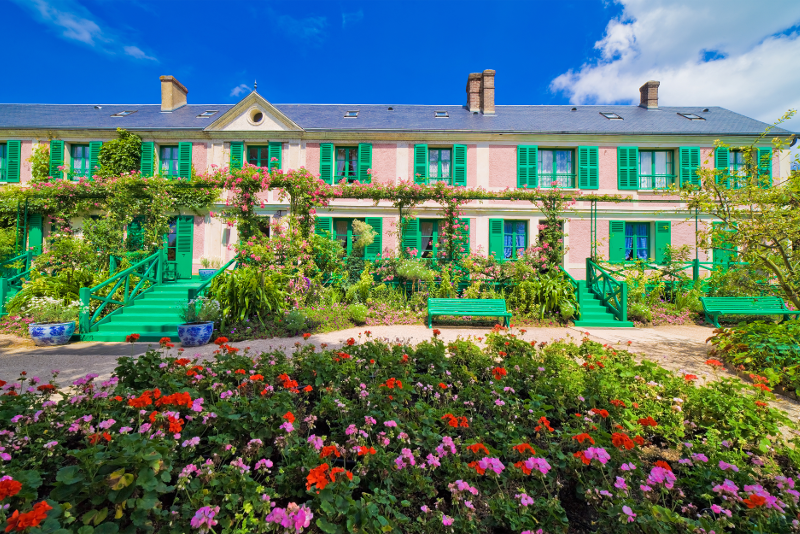 Planning a day trip to Giverny from Paris? Giverny is an understandably popular place to visit near Paris. Find out how to experience the best of Giverny with this complete guide, including:
Only about 90 minutes outside of Paris lies the beautiful village of Giverny, a village of multiple charms, full of history and legends, where beautiful nature and fantastic architecture abounds.
Once home to the iconic Impressionist painter, Claude Monet, the village of Giverny was the inspiration for many of his most well known works of beautiful scenes of natural landscapes, and a trip to the area is an invaluable opportunity to see his work brought to life.
Don't feel like reading ahead? Click on the following link to book a day trip to Giverny from Paris right now.
What are the best things to do and places to visit in Giverny?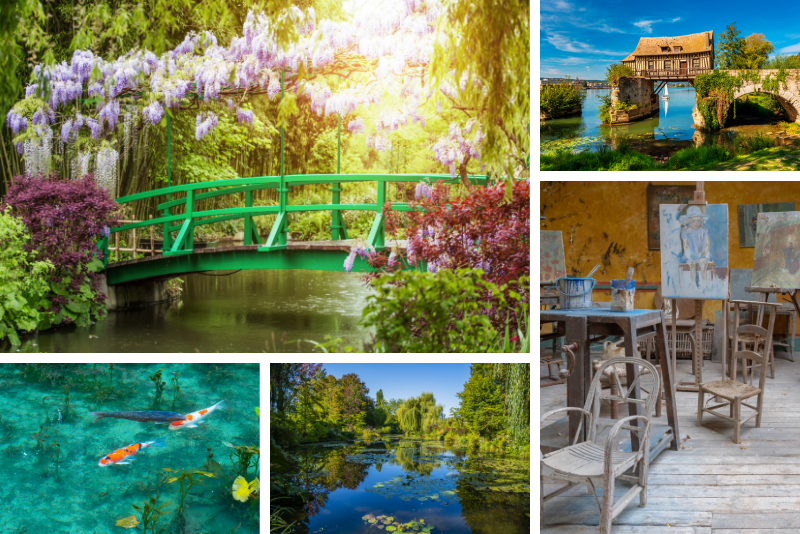 Just a short distance away from Paris, a day trip to Giverny provides the perfect escape from the busy pace of city life, surrounded by the tranquil natural charms of the village, and the beautiful gardens and fields around it. Most importantly, as the home of Claude Monet, the village is rich with Impressionist treasures, and provides the perfect place to see both the beautiful natural landscapes that inspired many Impressionists, as well as the chance to learn more about the artists that formed this movement. Some of Giverny's attractions include:
Fondation Claude Monet: Claude Monet's home and gardens provide a fascinating insight into the life and work of the artist. Inside his home, you can explore various rooms, each painted a distinctive colour, reflecting the artist's love of beautiful shades, as well as the chance to see his collection of Japanese prints. You can also visit his studio, where many of his works were stored during his working career. In the garden, it's worth taking time to explore the rich variety of flowers, including tulips, roses, poppies and more, as well as the enchanting water gardens, filled with water lilies, that inspired Monet's most well known works.
Museum of Impressionism: Giverny was home to many other artists through the 19th century, attracted by the rise in Impressionist art techniques, and features regular exhibitions by artists influenced by Monet's work, as well as hosting events and activities.
Saint-Radegonde Church: This lovely church is the resting place for Claude Monet, but it's worth visiting for its captivating charm in itself. Dating back to the 11th century, the church is rich with history.
The hills of Giverny: beyond the cluster of galleries and gardens, you will find marked walking trails around the fields and hills of Giverny, including the Green Lizard Path, and Anklebone. Both routes take you across the vivid spectrum of colour across the village landscape, including vast fields of wildflowers and lush foliage.
Vernon: If you are travelling to Giverny through Vernon, spend a little time in Vernon before you leave. Here, you will find historic churches dating to the 11th century, the remains of an ancient castle and dungeon, and the old mill on the river Seine.
Should you visit Giverny on your own or book a guided tour?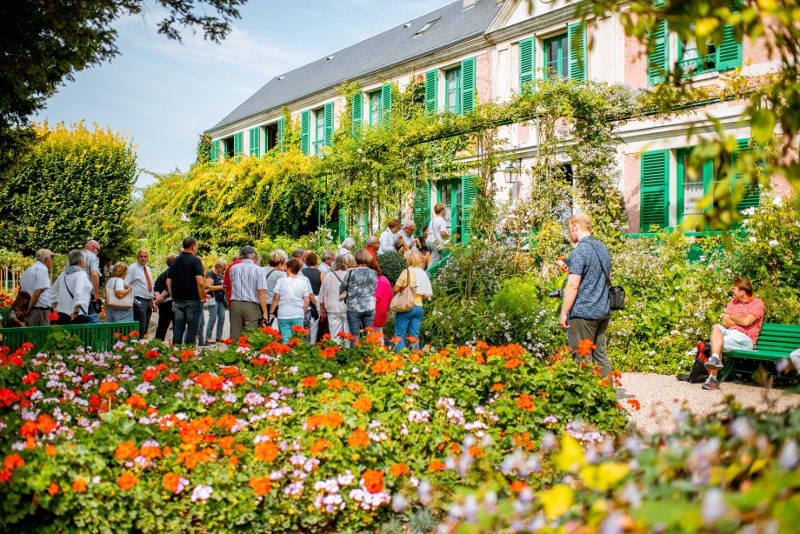 Depending on your budget, time and interest, you may choose to visit Giverny on your own or opt for an all-inclusive guided tour. Before taking a decision, you should know what you will benefit from a guided tour.
Save valuable time: Working out a day trip to Giverny on your own can become a time consuming affair, but a guided tour takes care of all the practical details, such as transport and where to meet your group. You can simply enjoy the experience of seeing the best of the village, without any worries. Why would you spend your precious holiday time finding the right public transport as well as finding the best place to have lunch and buy entrance tickets?
Stress-free planning: A guided tour to Giverny can be a much more enjoyable way to visit, as it will help you avoid busy crowds and long lines to get into attractions or features around the village. Instead, your guide will have already organised entry into the major sights around Giverny, and you will be able to go straight in, without having to wait. You shouldn't have to go through the stress of organizing your tour on a holiday.
Get better value during your visit: guided tours are curated and designed by locals with the support of tourism offices. A guided tour will often include a number of attractions in one, providing a much better value experience overall. You will often have an expert guide to show you around and give you more insight into the beautiful sights around the village, and help you have a more rewarding experience.
How can you book a Giverny guided tour from Paris in advance?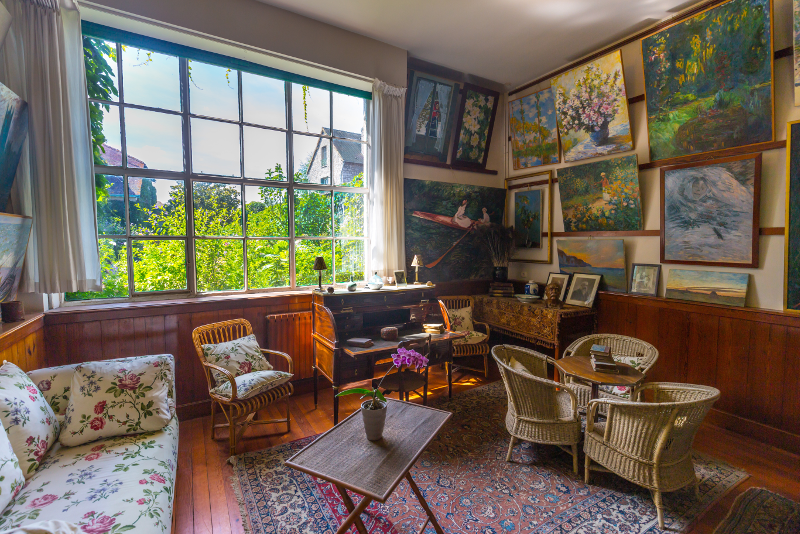 To make the most of your trip to Giverny, it's a good idea to book an all-inclusive guided tour beforehand.
Do you prefer to travel by train? Do you want to enjoy a bike tour while visiting Giverny? You are time limited and rather book a half day tour? Well, there are a lot of options available. You can find many packages through travel websites such as Getyourguide and Viator. We strongly recommend you to compare all the different guided tours so you can make sure to book the day trip to Giverny from Paris that suits best your needs. 
Are there any combined tours including Giverny and other attractions?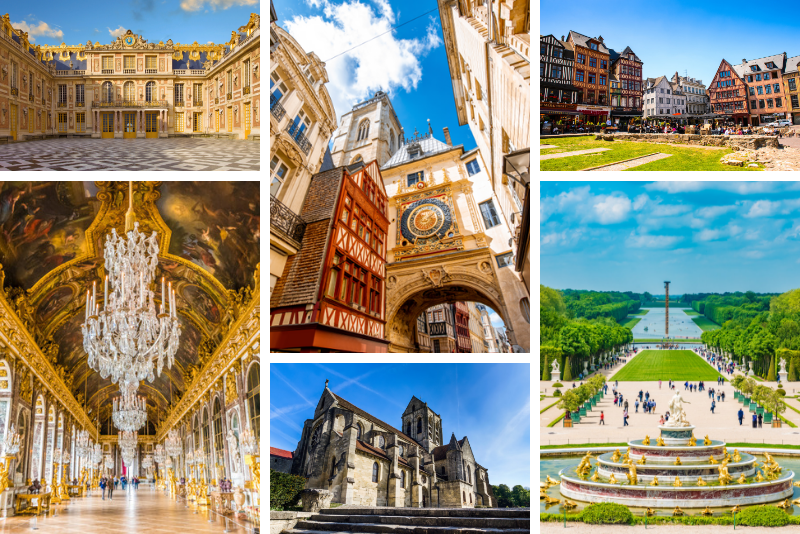 Booking a combined ticket when you are planning a day trip to Giverny is a great way to choose the best value experience, by combining your day out with another nearby attraction. Combined tickets can help you save both time and money, and ensure you get to see more fantastic sights for a more affordable price. Try some of these great combined tickets when you are planning a day trip to Giverny:
Giverny + Versailles Palace day trip: visit the beautiful home of Impressionist art, before exploring the nearby splendour of Versailles with a wonderful day long trip.
Giverny + Auvers-sur-Oise day trip: discover the important locations of two of the most renowned European artists, from Claude Monet's breathtaking gardens and ponds in Giverny, to Vincent Van Gogh's final home.
Giverny + Rouen day trip: start your day by a visit of Giverny and then explore with your guide the capital of the northern French region of Normandy.
How to get to Giverny from Paris?
Giverny is a small village located 80 kilometers West from Paris in the region of Normandy, and more precisely 4 kilometres East from the town of Vernon.
There are no direct public transportation to Giverny. You can either get to Giverny by car or take a train to the nearby station of Vernon.
By road: take the highway A13 towards Rouen for about 55 kilometers and take the exit 14 (Bonnières) or exit 16 (Douains). Then follow the road signs Vernon and then Giverny. It takes around 1h30 by car to reach Giverny from Paris. Fortunately parking is free in Giverny. 
By train: The Vernon train station is situated on the train line Paris/Rouen/Le Havre. Trains depart from Saint-Lazare Paris train station. Once you have reached Vernon train station, you may either cycle, use the bus shuttle, take a taxi, or simply walk to reach your final destination, Giverny.
How long does it take to get to Giverny from Paris? How long should you spend there?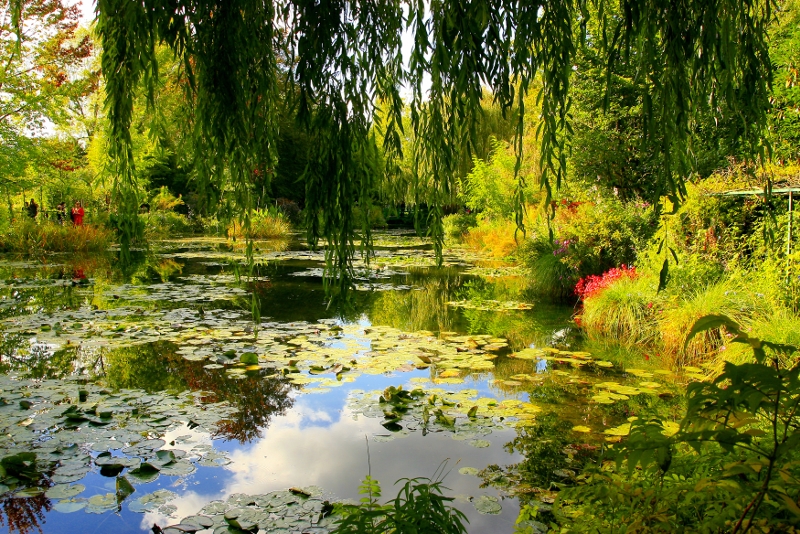 Traveling by car from Paris to Giverny takes about 1h30 minutes. If you travel by train, count around 50 minutes to reach Vernon and an extra 15 mins to reach Giverny.
It's worth spending at least 3 to 4 hours around Giverny, to make the most of the gardens and museum, and have enough time to take it all in. While the village of Giverny is not very large, there is also a restaurant in the village, that provides the perfect place to relax and soak up the village atmosphere at a more leisurely pace.
What is the best time to visit Giverny? How can you avoid the crowd?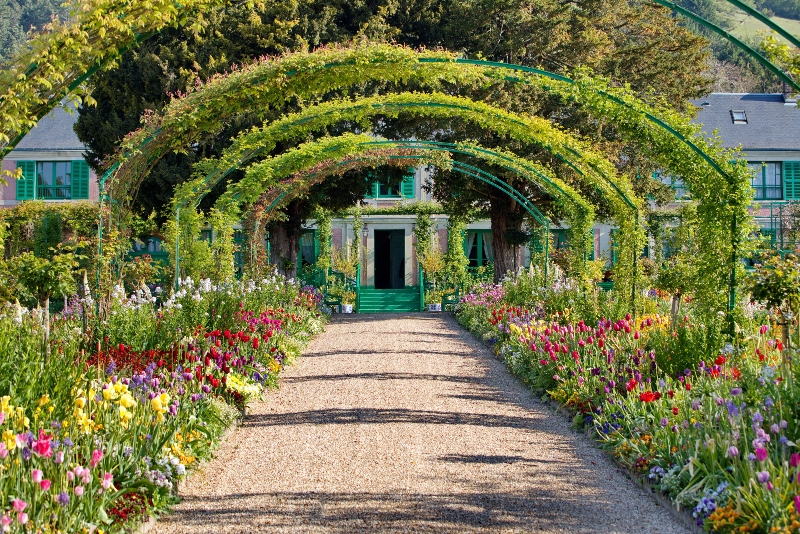 It's best to visit Giverny between April and October, although different flowers will be in bloom at different times of the year, giving you a unique experience whenever you go. Monet's gardens tend to be busiest during June, when it can be most crowded. If you are visiting during summer months, it's best to go early in the morning, when it is least busy, or towards the end of the day. It's also most busy during weekends, so if possible, time your visit for a weekday, to avoid busy crowds.
The Foundation of Claude Monet is closed during the winter months, between November to March, though you may still visit other sites around the village. Opening hours for the Foundation are 9:30 am to 6 pm, with last entry at 5:30 pm.
Day trip to Giverny from Paris – Travel tips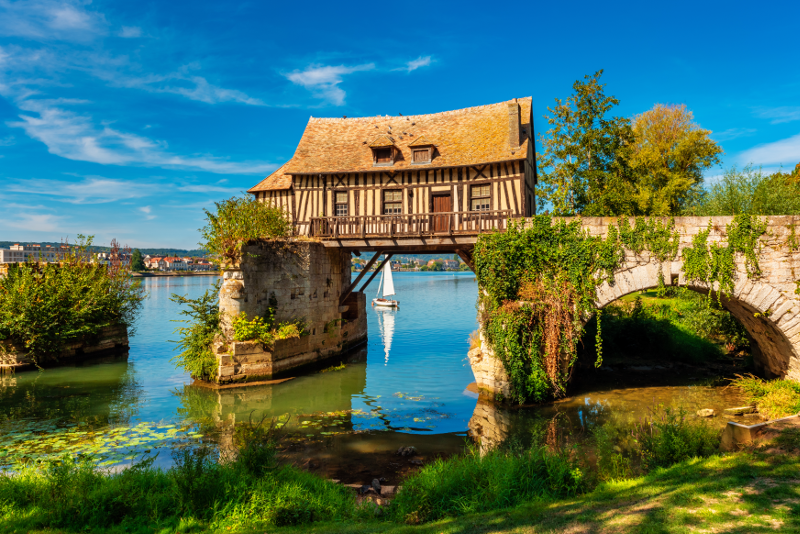 If you are planning to drive to Giverny, parking is available at Monet's Gardens. If you are travelling by train and bus, ensure that you have sufficient change for the bus, as you can only pay by cash.
As the gardens and outdoors are the main feature of the village, it's a good idea to check the weather report beforehand, to ensure you have the best experience.
The walking trails around Giverny are a chance to explore the stunning landscape, and it's a good idea to request a map beforehand to avoid getting lost. These can be found at the Tourism House.