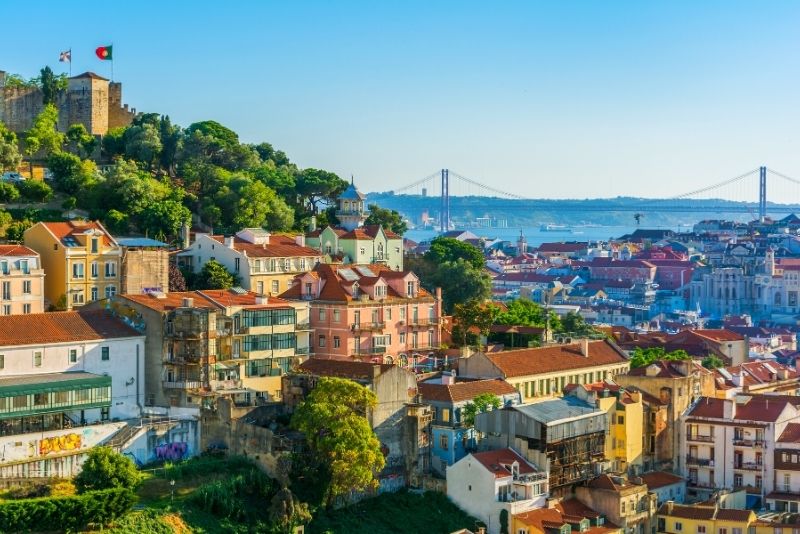 On the one hand, Lisbon is a city rich in history, culture, and traditions — from the sounds of Fado ringing through the streets to multiple-century-old castles overlooking its districts, it's a historian's dream destination.
However, on the other, the Portuguese capital is teeming with nightlife, adventure, parties, and formidable food — no matter what kind of traveler you are, there's a selection of things to do in Lisbon that will leave you both enchanted and amazed.
1 – Satisfy the palate with a delicious food tour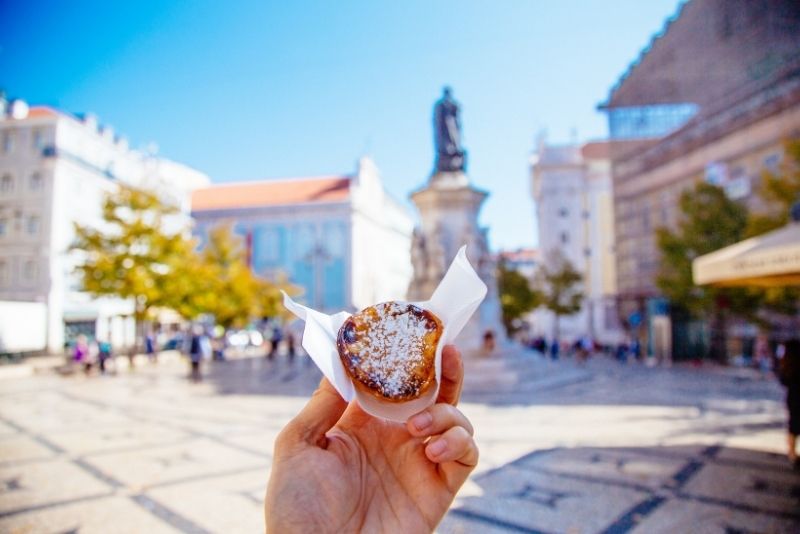 As a city known for its food, a culinary tour through the backstreets of Bairro Alto, Downtown Baixa, and Mouraria is one of the most fun things to do in Lisbon.
Whether you pick the walking tour or Segway option, the array of seafood, desserts, wine, and smoked meats is sure to delight the senses.
2 – Make your way from Lisbon's center up to the Belem Tower
The perfect bike or scooter distance west from the main areas of Lisbon, Belem is packed to the brim with noteworthy sights: Mosteiro dos Jerónimos is an architectural and cultural marvel, the 16th-century Belem Tower is essential, and the Padrão dos Descobrimentos is a phenomenal piece of a giant artwork worthy of a selfie or two.
For anyone with a sweet tooth (or anyone at all, for that matter), make sure to stop in at the world-famous Pasteis de Belem for a little treat — home of the mouthwatering Portuguese tart.
3 – Embark on a street art tour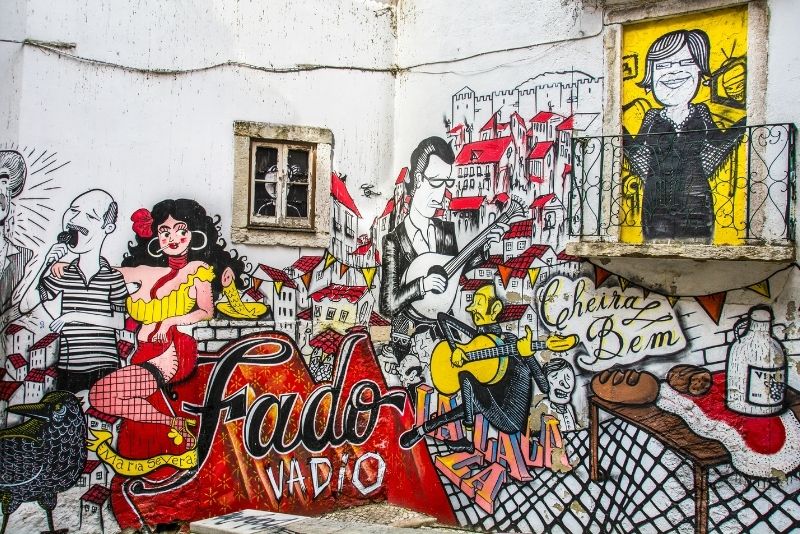 Home to some of the most fabulous, charming, and diverse street art in all of Europe — including murals dedicated to the ancient local Fado music — Lisbon is an art lover's paradise.
While most travelers opt for the walking tour options, if you want to see more of the city, or simply have had enough of the cobblestoned streets, there are also options for tuk-tuk and minivan tours.
4 – See the fish at the Oceanário de Lisboa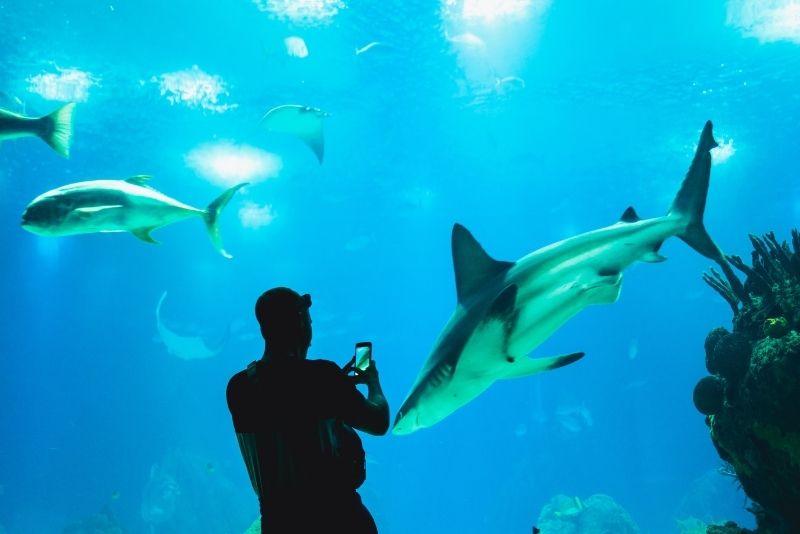 Aquariums aren't just for kids!
The internationally-known Lisbon Oceanarium (Oceanário de Lisboa) plays host to more than 8,000 sea creatures from 4 different oceanic habitats, including the North Atlantic, Antarctic, Temperate Pacific, and Tropical Indian Ocean.
All combined, it earns the coveted title of the largest saltwater oceanarium on the planet!
5 – Admire the Jeronimos Monastery in Belem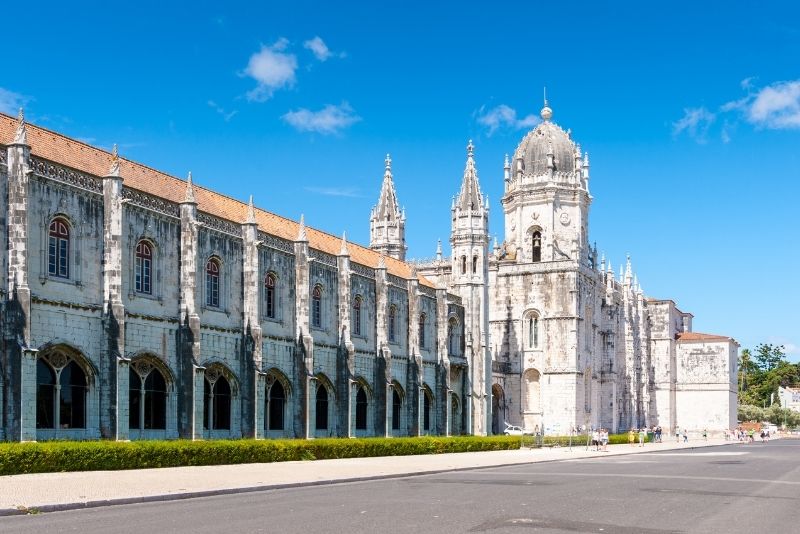 Sitting a stone's throw from the shimmering Tagus river, the sprawling Jeronimos Monastery is considered one of the most important tourist attractions in the city, justifiably holding UNESCO status.
With a rich history and marvelous architecture, it should sit high atop your list of things to do in Lisbon.
While you're out in the Belem area, make sure to check out the Santa Maria de Belem Church next door and, of course, grab a snack at Pasteis de Belem.
6 – Tour the lockers rooms at Benfica Stadium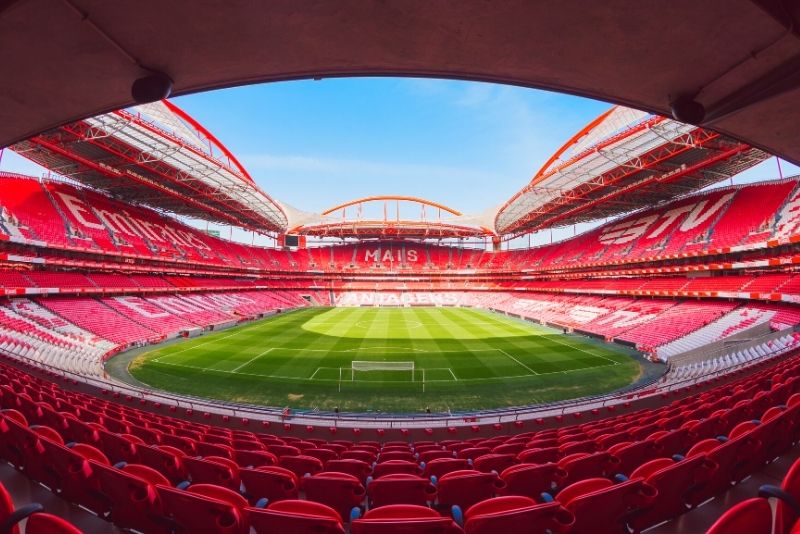 Nothing — and we mean nothing — can compare to the electric atmosphere of a Benfica FC game.
However, for something even more unique, opt for the stadium tour.
With over 20,000 documents on display, plus the chance to visit the locker rooms, exclusive seats, and even walk on the pitch, this is truly a must-do for the sports fanatics.
7 – Use the trams to discover the city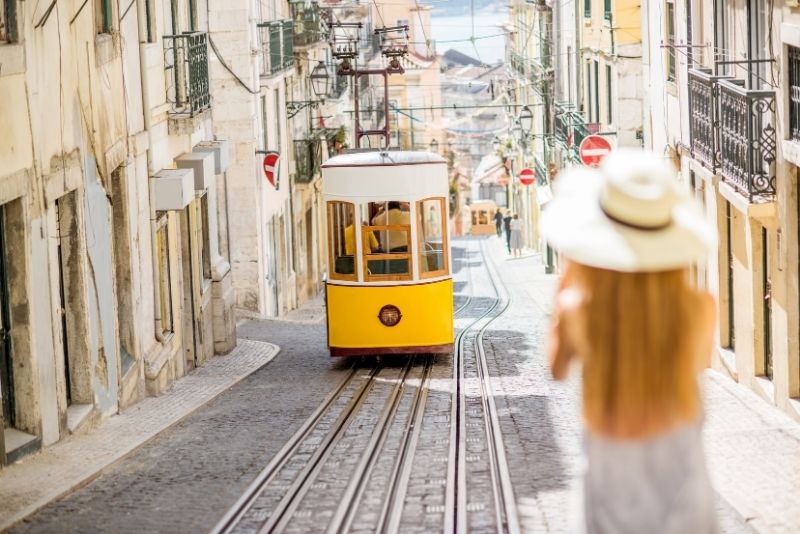 While tourists make a beeline for vintage 1930s Tram 28 — the infamous winding route that zips through the popular tourist districts of Graca, Alfama, Baixa and Estrela — the entire city is littered with tramways, each as unique and intriguing as the last.
A hop-on, hop-off tram option provides the best flexibility, but for that essential Instagram selfie, head to the Elevador da Bica.
8 – Spend an afternoon at the Berardo Collection Museum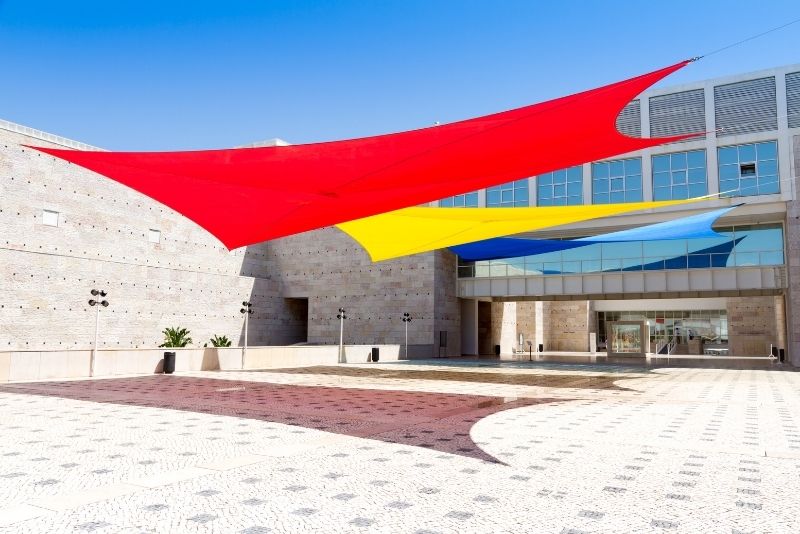 Showcasing exhibits of surrealism, pop art, hyper-realism, minimalist art, and conceptual art — essentially every variation of modern and contemporary work, the Berardo Collection Museum is a must for the creatively inclined.
Far from your traditional museum, this popular locale also offers over 1000 insights into the world of Advertising Art; the now-taboo smoking era is particularly fascinating.
9 – See Alfama, Lapa, and everywhere in between on a hop-on-hop-off bus tour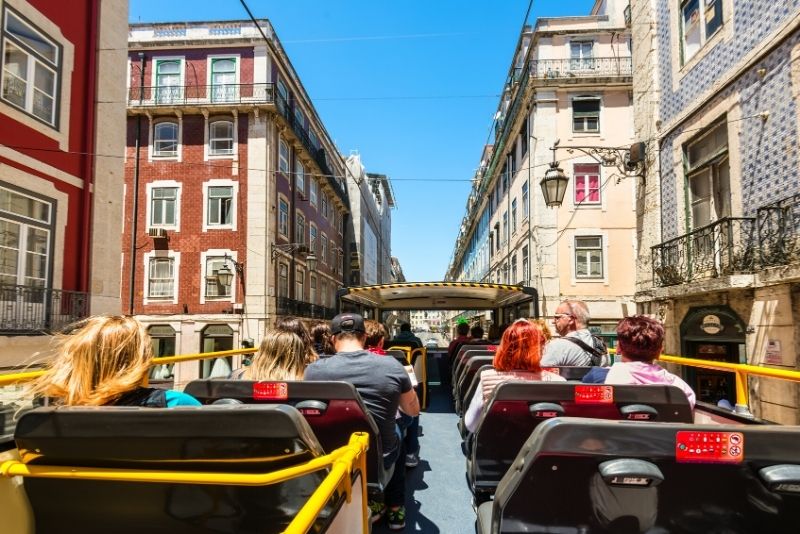 One of the best things to do in Lisbon for travelers looking to squeeze multiple attractions into a short amount of time (and avoid walking up and down the hilly, cobblestoned streets), a hop-on hop-off bus tour skirts all over the city, with four routes servicing countless noteworthy stops and attractions.
As a bonus, passes also include access to public transport (Aerobus, trams, funiculars, and the Santa Justa Elevator), so you can still explore Lisbon the authentic way.
10 – Take a day trip to Sintra (seriously, do it)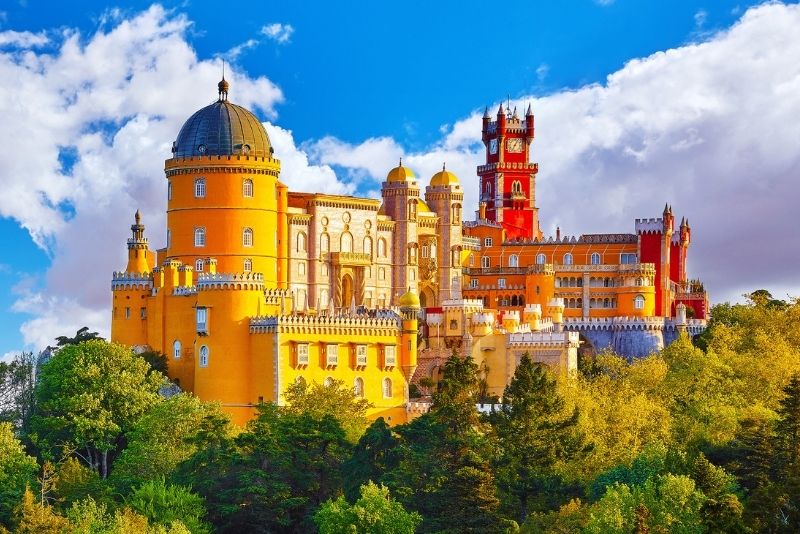 Get ready to step into a real-life fantasy land.
After admiring the Palácio Nacional de Sintra in the foothills, head up the mountain on the 434 bus to see where the magic truly begins.
Camera at the ready, folks — with unmatched historic attractions like the Monserrate Palace, Castle of the Moors, Quinta da Regaleira, and the Convent of the Capuchos, the list of jaw-dropping sights is second to none.
The undisputed highlight, however, is the colorful Pena Palace; a hilltop castle surrounded by over 200 hectares of stunning plant life ready to explore.
If there's only time for one day trip from Lisbon, make it Sintra.
Read here our article about Pena Palace tickets.
11 – Visit Cascais on a day trip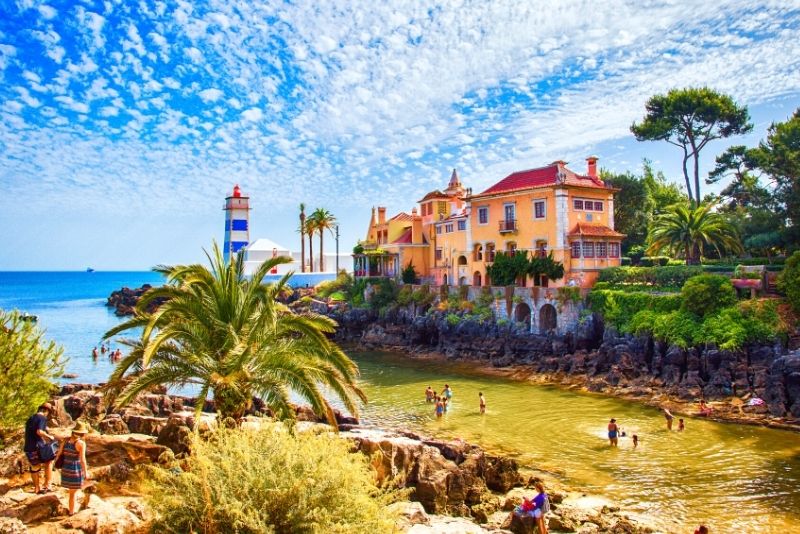 Often considered the most impressive resort town on the Lisbon coastline, Cascais is a regular hit amongst locals and travelers alike.
While, at its core, Cascais is a charming (and still thriving) fishing town, it also boasts ornate mansions, delectable restaurants, intriguing museums, and, of course, pristine beaches.
While you're there, head to Cabo de Roca — the westernmost point in Europe — for sparkling ocean views.
12 – Let your hair down on a Lisbon boat party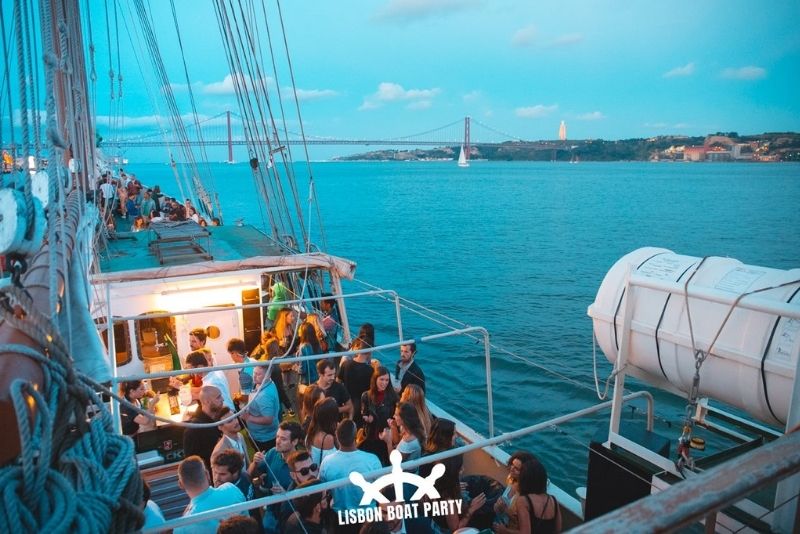 If you're on the hunt for an opportunity to unleash your wild side, then a boat party — especially during the summer months — is easily one of the most exciting things to do in Lisbon.
With on-site DJs, bottomless drinks, and the unmatched view from departure to docking, it's a surefire hit for party-goers.
13 – Wander the hilly Alfama district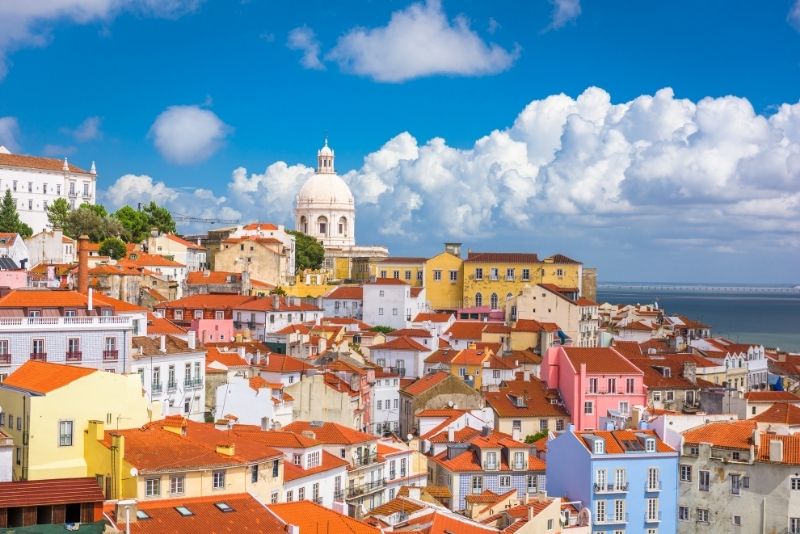 With the 11th-century São Jorge Castle at its peak, the winding, cobblestoned Alfama district is as postcard-worthy as they come.
As a beacon of history, culture, and tradition, there's something around every corner; no matter where you turn, delightful surprises await — be them grandmothers selling Ginjinha, street art murals, or friendly buskers.
Join a walking tour or a free tour for this must-see locale.
14 – Check out the Calouste Gulbenkian Museum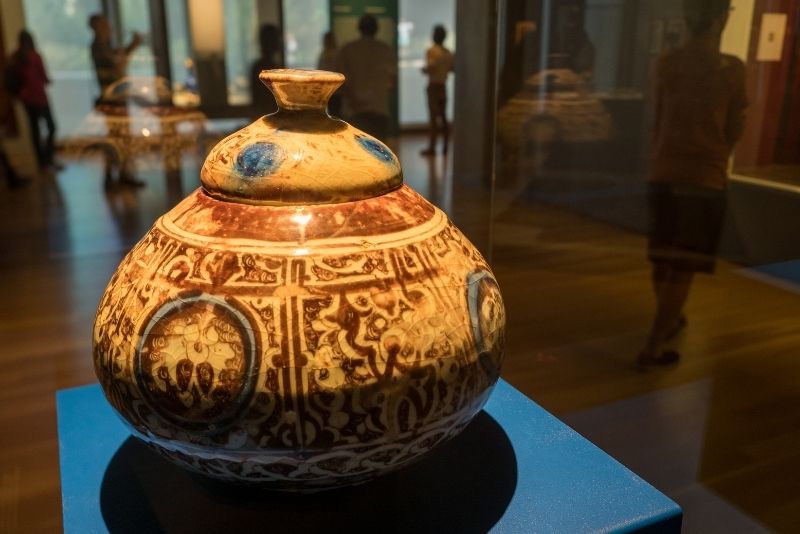 Widely spoken of as one of Europe's unsung treasures, the Calouste Gulbenkian Museum showcases a vast range of fascinating artwork and artifacts spanning from the 20th century all the way back to the Antiquity era.
With famous names such as Rubens, Rembrandt, Turner, and Degas headlining the artistry, there's more than enough for every art aficionado to drool over.
15 – Walk in Vasco de Gama' footsteps at the Museu de Marinha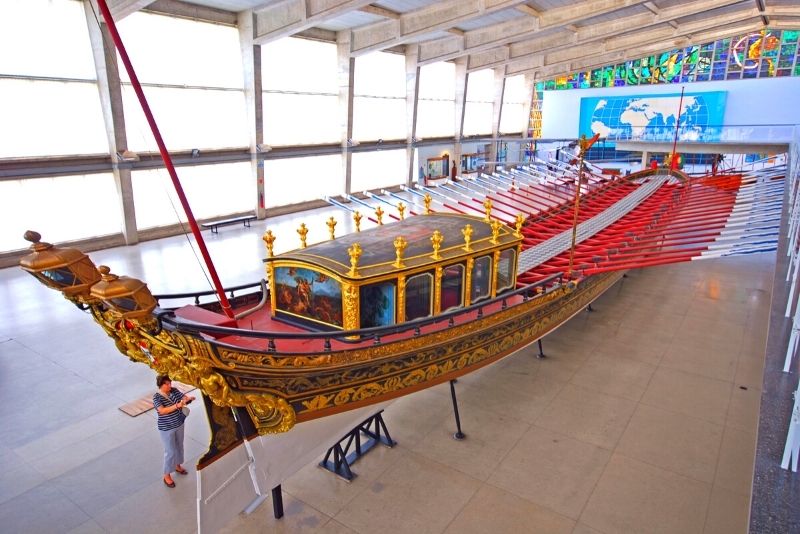 Otherwise known as the Navy Museum, the Museu de Marinha is a must-visit for any boat lovers or history aficionados.
Besides the impressive collection of ships and tools, and its noteworthy location inside the Monastery of Geronimo, the maritime museum also showcases — brilliantly, mind you — Portugal's history of marine navigation.
16 – Race around the city with a scavenger game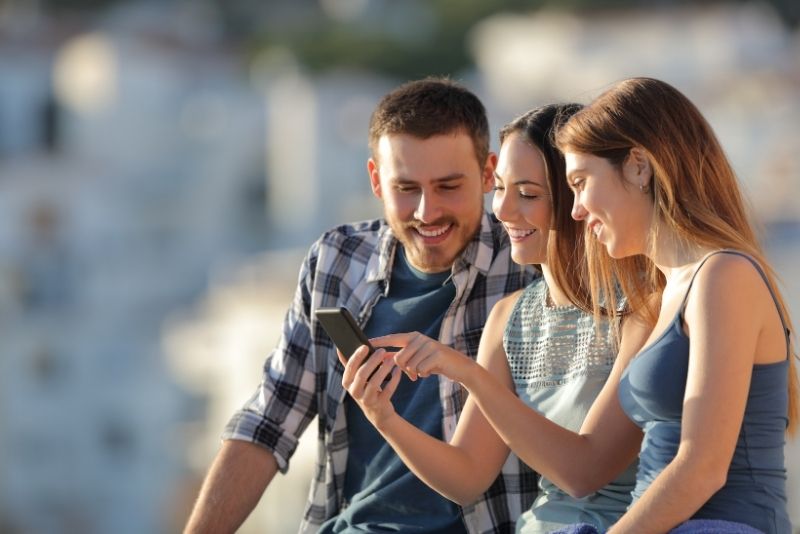 Walking around a city is so mainstream, right? Why not take it up a notch with a fast-paced, competitive, and highly interactive city-wide scavenger hunt?
With Amazing Race-style challenges at plenty of historic landmarks, plus a selection of games offered across Sintra, Belem, and central Lisbon, there's something for everyone!
17 – Head to Fatima for a wonderful day trip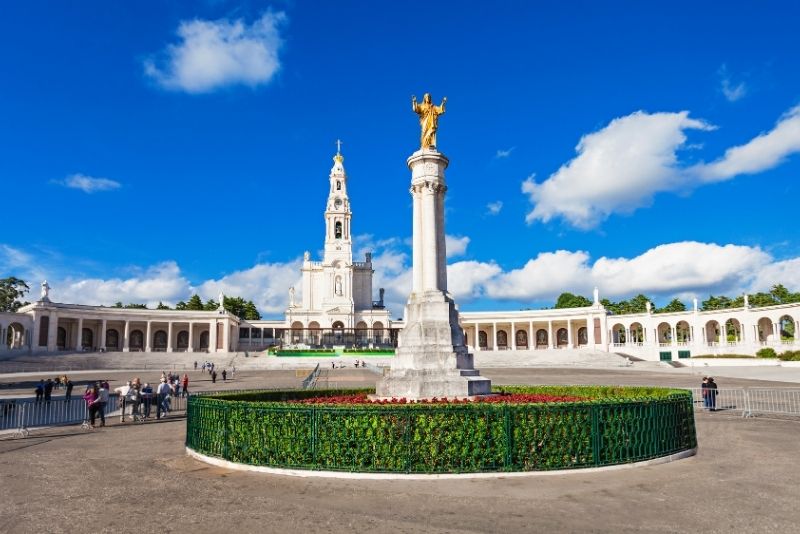 A couple of hours' drive north of Lisbon (88 miles or 142 km, to be exact), the religiously significant town of Fatima promises to be one of the most exciting day trip options — especially for those interested in history.
For the best bang for your buck, choose a tour that also includes stops at the medieval village of Óbidos and the giant surf swells of Nazaré.
18 – Take a speedboat tour through Arrábida Natural Park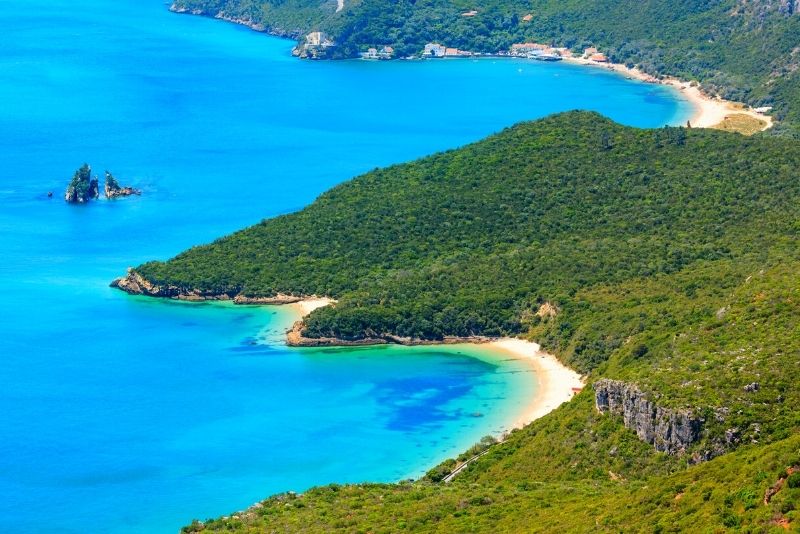 Adrenaline junkies, this one's for you!
Arrábida Natural Park is chock-full of beautiful, encompassing nature, but that doesn't mean that it needs to be a peaceful experience.
In a pedal-to-the-metal experience, drivers will swerve, spin, and drift along the surface, ensuring plenty of thrills and laughs!
That being said, if you're after something a little slower-paced, you can rent a kayak or stand-up paddleboard, snorkel in the shallow waters, or simply chill out on its beautiful beaches.
19 – Go dolphin watching!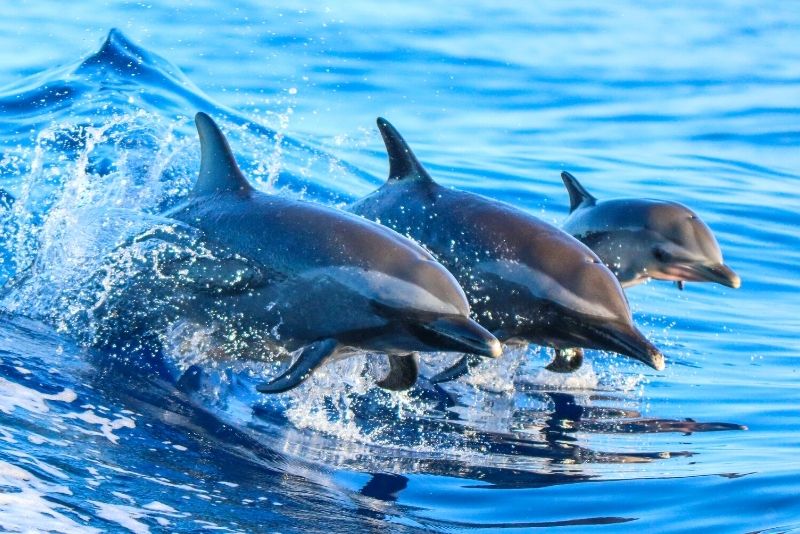 With thousands of miles of sparkling coastline, Portugal's shores are often littered with beautiful, vibrant wildlife — highlighted, of course, by friendly dolphins.
With both full and half-day tours available, including trips out to sea on luxury catamarans or high-speed powerboats, there's no excuse to miss out on seeing these bubbly creatures up close!
20 – Venture out to Obidos for a day trip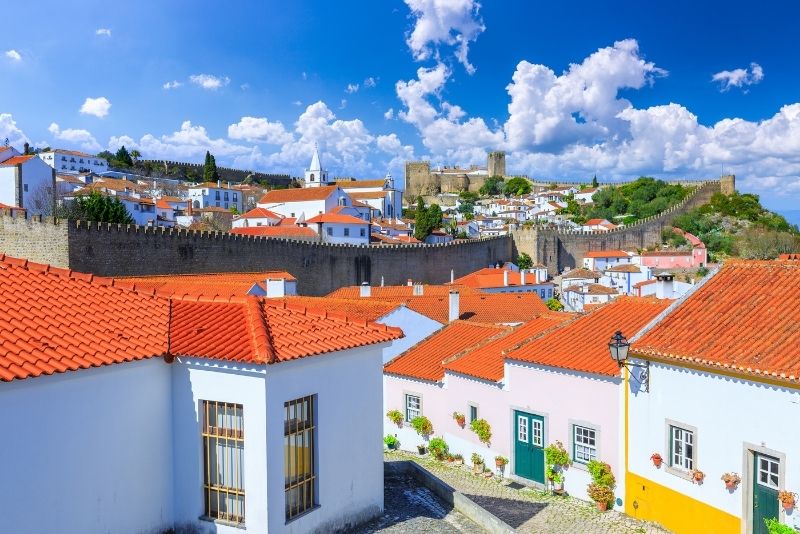 A small yet incredibly charming medieval town abundant with small whitewashed houses and narrow, cobblestoned streets, Obidos sells itself as one of the unmissable day trips from Lisbon.
While public transport between the pair is excellent, travelers looking for a hassle-free and convenient day out typically opt for the guided bus or minivan tours.
21 – Ride in a hot air balloon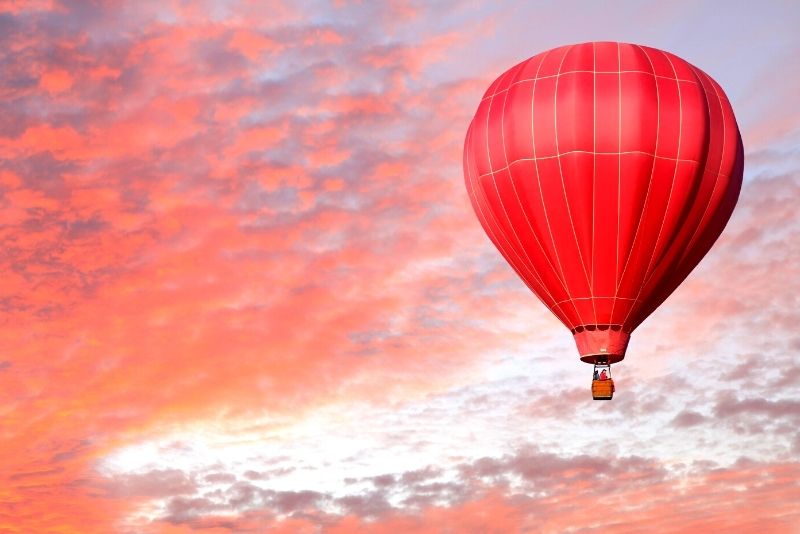 For views that are nothing short of astonishing, a hot air balloon ride manages to be both exhilarating and blissfully relaxing at the same time.
With lift-off from Coruche scheduled in the wee hours of the morning, riders are gifted the once-in-a-lifetime chance to see the expansive countryside light up under the sunrise.
To top it all off, a glass of bubble awaits upon landing.
22 – Check out the Templar Knights Region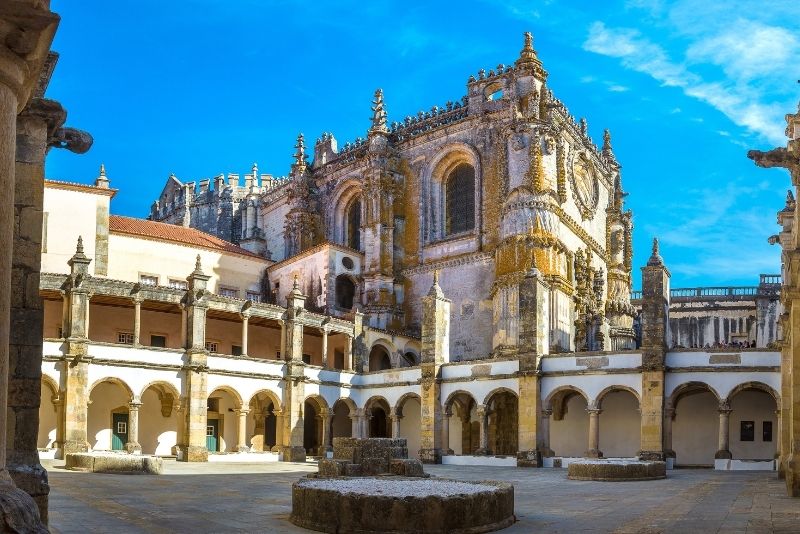 History buffs, look no further!
For the chance to walk in the footsteps of knights gone by, a full-day adventure out to the Templar Knights Region of Portugal — namely the City of Tomar, straddling the banks of the Nabão River — should sit high atop any visitors list of things to do in Lisbon.
Opt for a tour that includes a boat ride for a wonderfully unique perspective of hilltop castles.
23 – Sample fine local blends with an Alentejo wine tour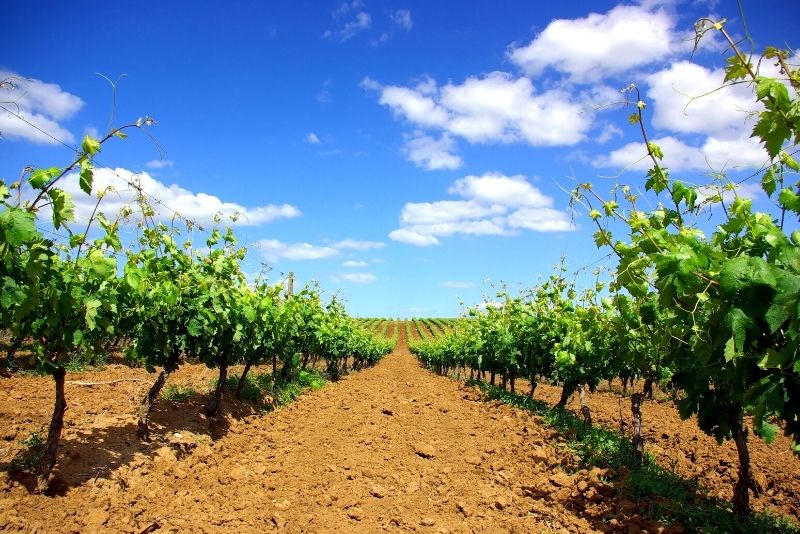 It was only a matter of time before we poured ourselves a glass or two — we are in Portugal, after all!
While Lisbon certainly has no shortage of incredible bars and licensed restaurants, for the prime wine experience, you need to visit to the source: the vineyards themselves.
Besides stops at least two local wineries, guests are also served a traditional, two-course Alentejo lunch — there's no better way to spend an afternoon!
24 – Take to the skies with a paragliding adventure!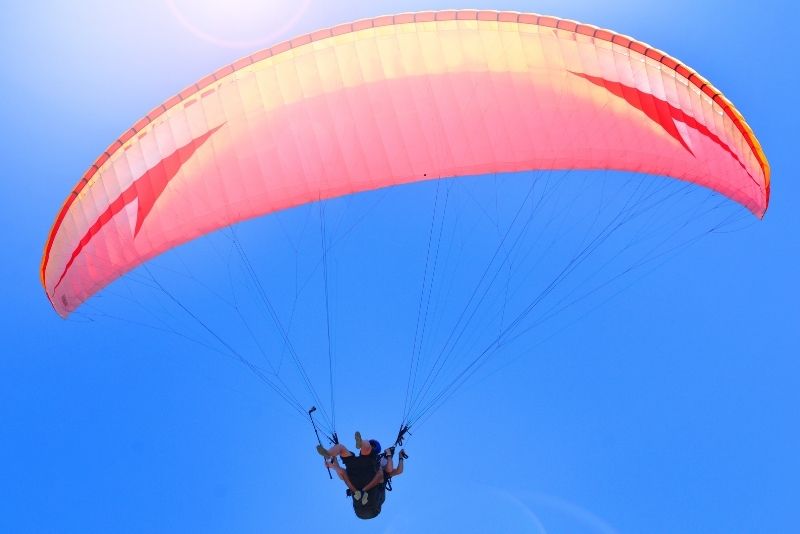 A unique blend of calming and thrilling, a paragliding adventure over the vibrant coastline is one of the best things to do in Lisbon for adventure enthusiasts.
If you've already seen most of Lisbon, there's also the chance to paraglide in Sintra, Cascais, or Pinhal Novo instead.
25 – Join a sunset sailing tour!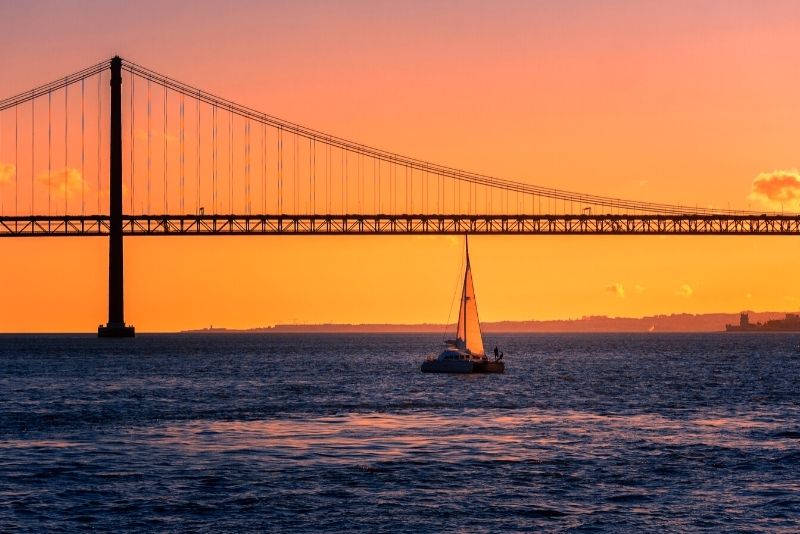 One for the romantics, there's no better way to whisk day into dusk than with a relaxing, picturesque tour abord a relaxing, slow-moving yacht on the Tagus river.
With a glass of wine in hand, and the glorious sunset bouncing off Lisbon's eccentric streets, it's an evening that will paint an ever-lasting memory.
26 – Head out to sea with a trip to the Berlenga islands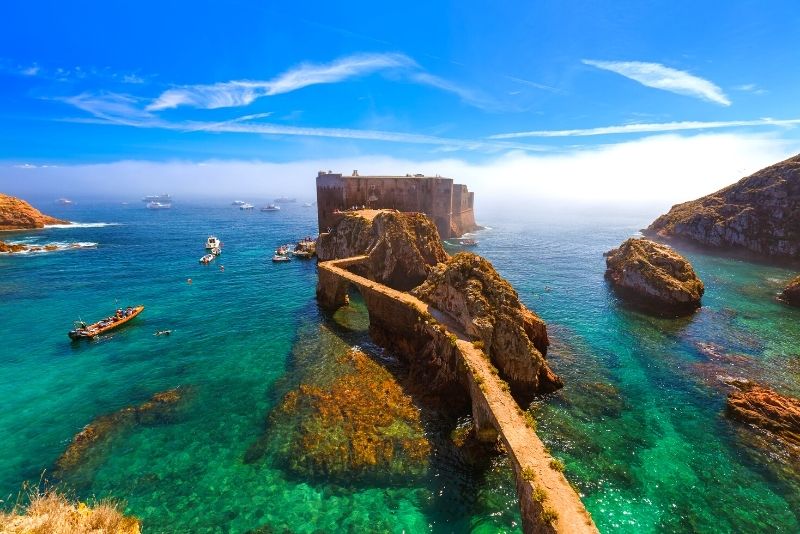 About as picture-perfect as any one place can get, the Berlenga islands are one of Portugal's best-kept secrets.
Besides cruising past charming sea caves, and foreboding rock formations, you'll also be given time to explore the UNESCO-listed Biosphere Reserve and snorkel in the translucent blue waters.
27 – Learn to surf!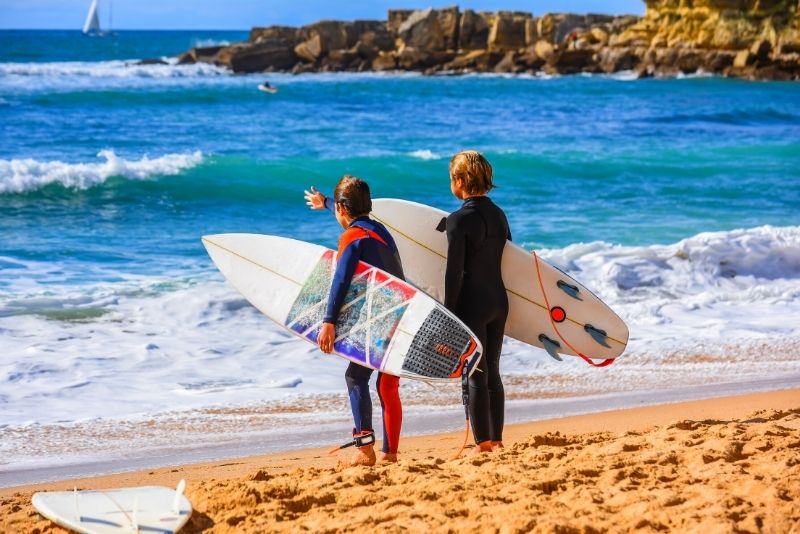 Portugal and surfing go together like peas in a pod.
For beginners or intermediates who want to brush up on the fundamentals, a locally-led lesson at Carcavelos Beach is always a great option.
Or, for something even more challenging, try kitesurfing! Either way, as the perfect opportunity to rejuvenate the muscles post-surf, head to the yoga classes at Costa da Caparica.
28 – Gawk at the GIANT Nazare waves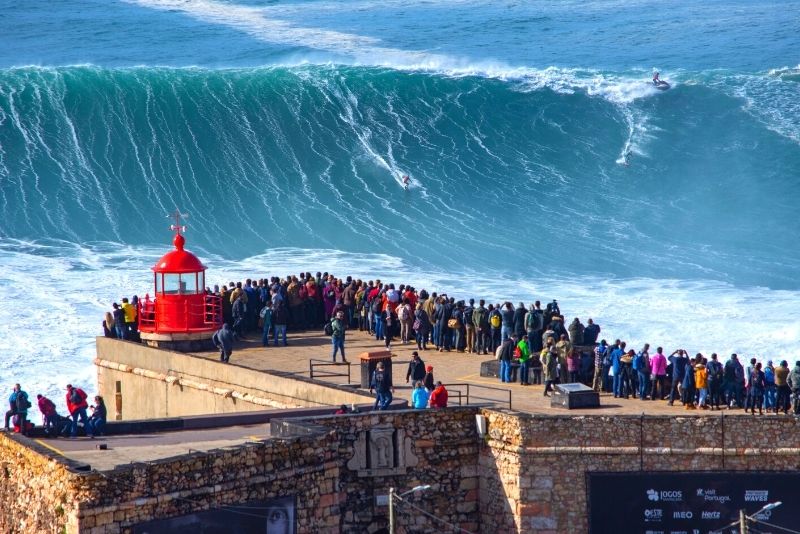 The polar opposite of Carcavelos Beach, Nazare is world-famous for hosting some of the most terrifyingly enormous swells not only in the country, but across the entire planet.
Only the bravest of surfers tackle these waves, and while most travelers wouldn't dare go near them, there are plenty of viewing spots to see Mother Nature work her magic.
29 – Go horse riding on beaches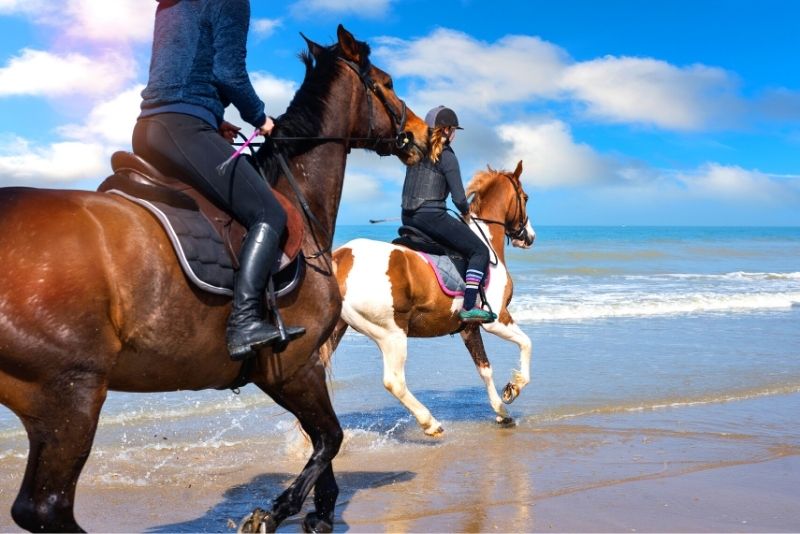 If you're searching for things to do in Lisbon that are a little out of the ordinary, why not consider a horse riding adventure?
Besides the chance to wander along hiking trails, professionally-led horseback tours also explore soft, sandy beaches, and even include a delicious lunch to recharge the batteries.
30 – Soar above the city in a helicopter tour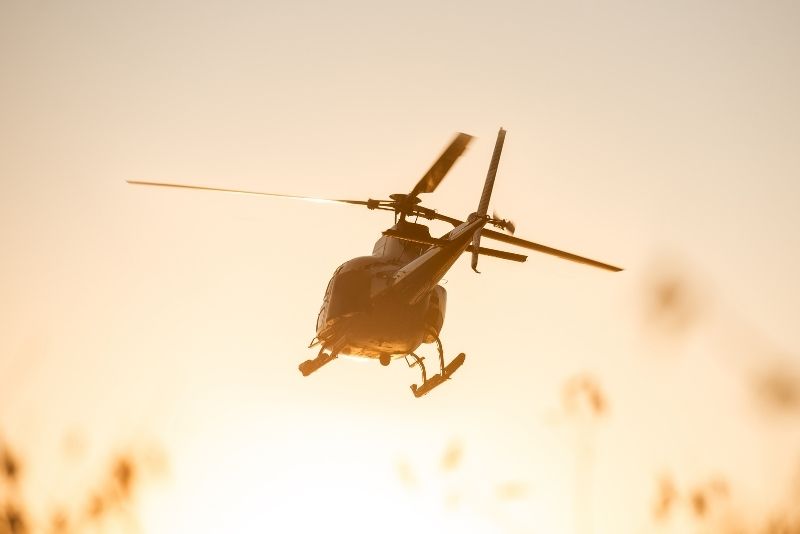 Wandering the vibrant Lisbon streets on foot, in a tram, or by car is one thing; flying over the city, its diverse districts, and the sparking Tagus river — well, that's another experience entirely.
With shorter and longer flight options available not only over Lisbon, but also over the Sun Coast and the rolling hills of Sintra, there's something for everyone.
31 – Admire the beautiful palace in Mafra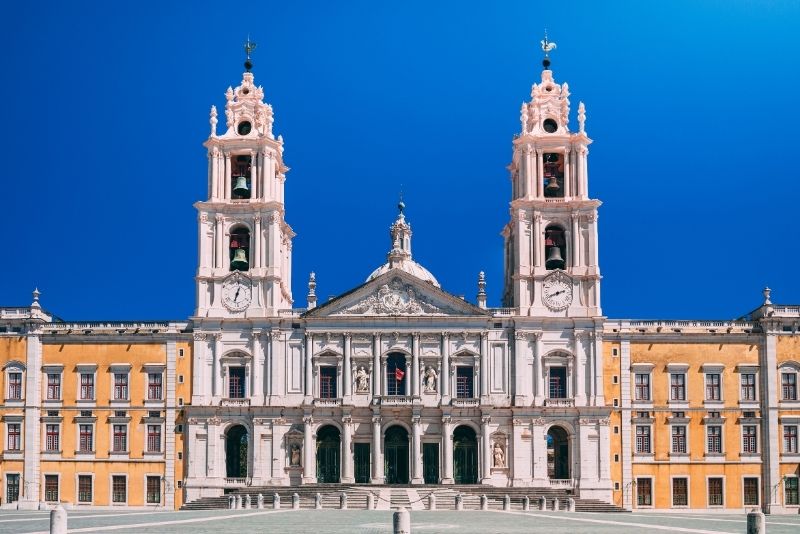 While the western Portuguese city of Mafra offers plenty of things to do, there's no skimming over its shining beacon: the Palacio de Mafra, one of Europe's largest and most extravagant palaces that boasts a 90-meter-long library among a host of fascinating architecture and art pieces.
Just a 45-minute drive from Lisbon, it's one of the most impressive half-day activities.
32 – Greet the zebras at Lisbon Zoo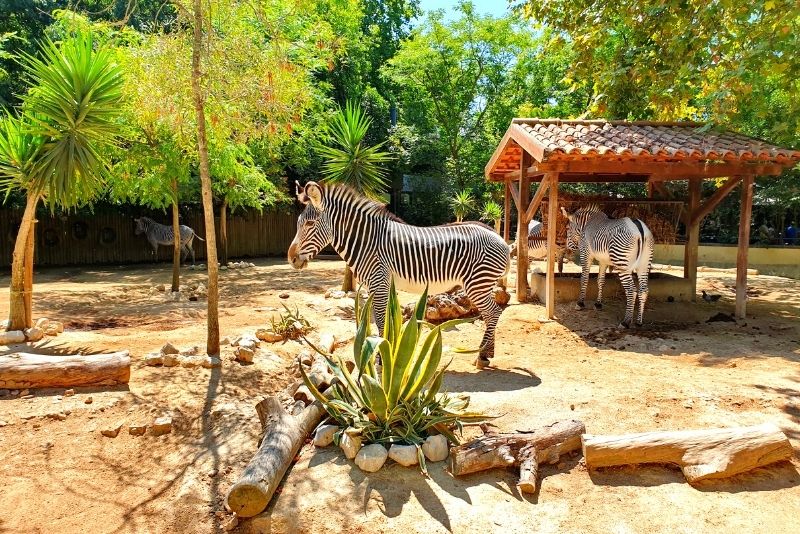 A perfect activity for traveling families (or anyone who loves animals, really), the Lisbon Zoo is a regular hit amongst international travelers.
Since originally opening its doors in 1884, the zoo (also knows as the Jardim Zoologico), has grown its collection to over 2,000 animals, encompassing more than 350 different species.
With environmental enrichment and endangered rescue programs, the cost of a ticket goes toward a good cause.
33 – Take a buggy tour in Sintra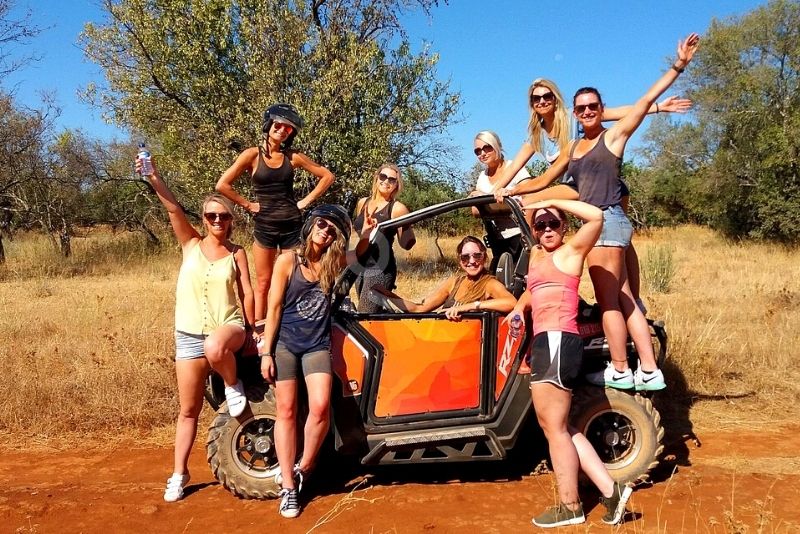 Sintra is a non-negotiable in terms of a day trip from Lisbon.
The question, therefore, becomes how should we explore this UNESCO-listed region?
Sure, you could take the 434 bus to the mountain top and stroll around at your own pace, but where's the thrill in that?
For an epic adrenaline rush that veers off-road, away from the beaten track, opt for an all-terrain buggy experience!
34 – Feel the incredible thrills of skydiving!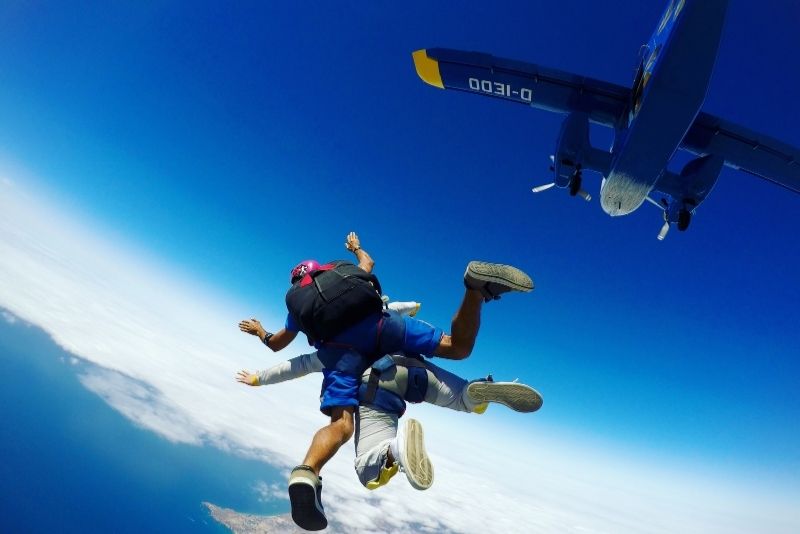 Ready for the thrill of a lifetime?
From 9,000 feet above Figueira dos Cavaleiros, the views are nothing short of phenomenal.
And, of course, nothing can quite compare to the feeling of utter freedom and weightlessness, plummeting toward Earth at terminal velocity with the wind in your face.
To cap it all off, unwind after the jump with a wine tasting and hearty lunch.
35 – Play detective in an escape room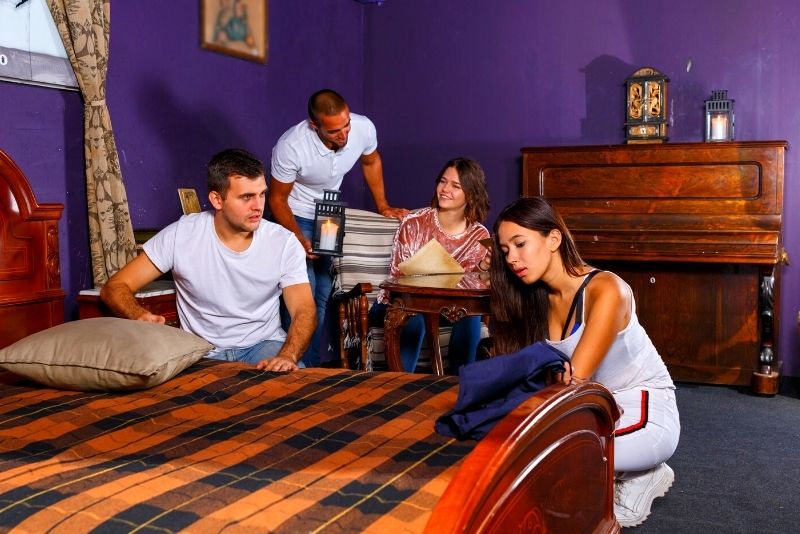 Detective hats on, people!
Grab your friends, better halves, or those random strangers from the hostel and put your wit, intellect, and problem-solving skills to the test in one of Lisbon's many themed escape rooms.
Don't forget to grab a photo dressed as Sherlock Holmes before you leave!
36 – Cook up a storm with an authentic cooking class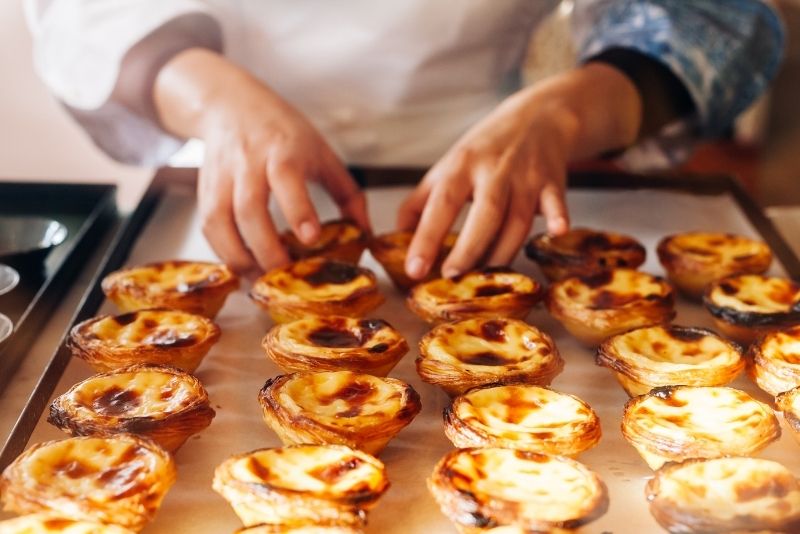 Tasting all of Lisbon's delicacies is one thing — but for the authentic experience, you've got to experience cooking up a storm first-hand!
With a Portuguese chef leading the class, keen foodies will learn how to prepare at least three different dishes, typically none more famous than Pastel de nata.
Besides the delicious meals at the end, a cooking class is also a wonderful way to meet fellow travelers (and the wine certainly helps to ease any social jitters).
37 – Get buzzed on a wine tour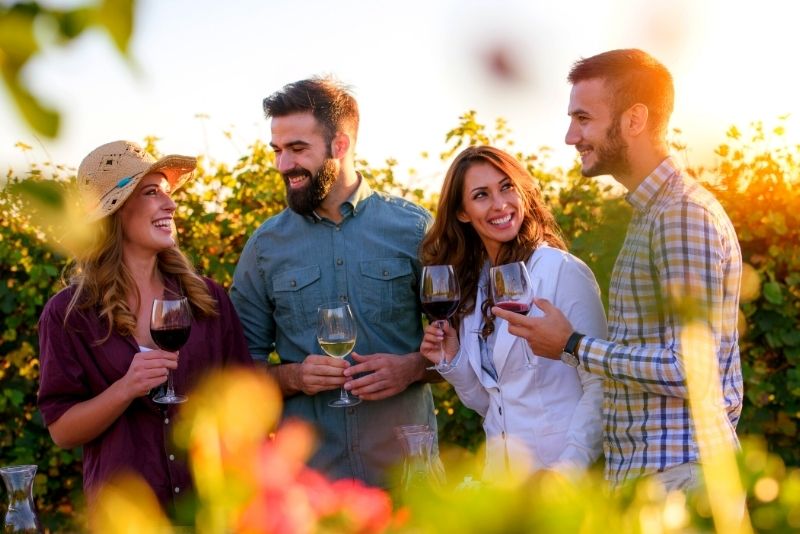 While the winemaking region of Alentejo is certainly worth a visit, it's far from the only wine hub near Lisbon.
Keen oenophiles can embark on wine-centric tours, visiting places like Setubal or Arrabida; however, wine tastings can also be paired with food tours, tapas tastings, and bike tours — there's something for everyone.
38 – Visit historic Evora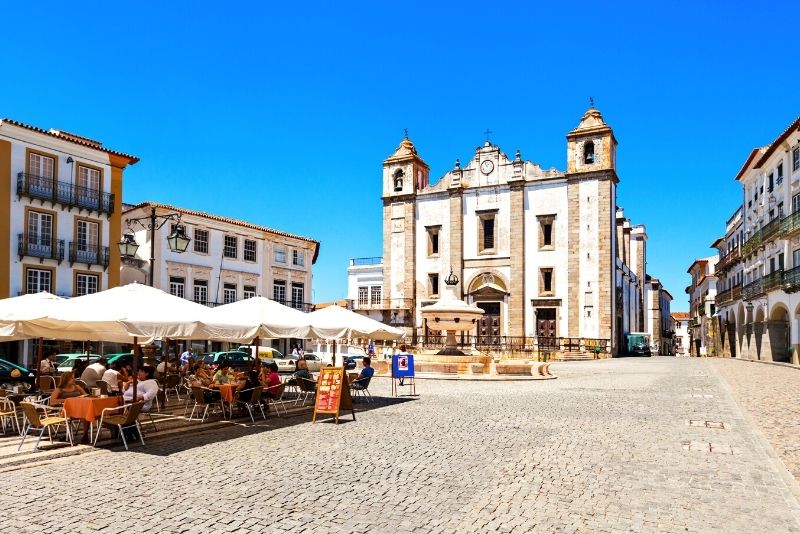 Boasting over 2000 years of history (hence its nickname of 'The Museum City'), the popular day trip destination of Evora is always a hit with Lisbon visitors.
As one of the oldest and most charming cities in the nation, Evora is overflowing with notable sights — none more impressive than its focal point, Giraldo Square.
39 – Learn about tile art at the Museu Nacional do Azulejo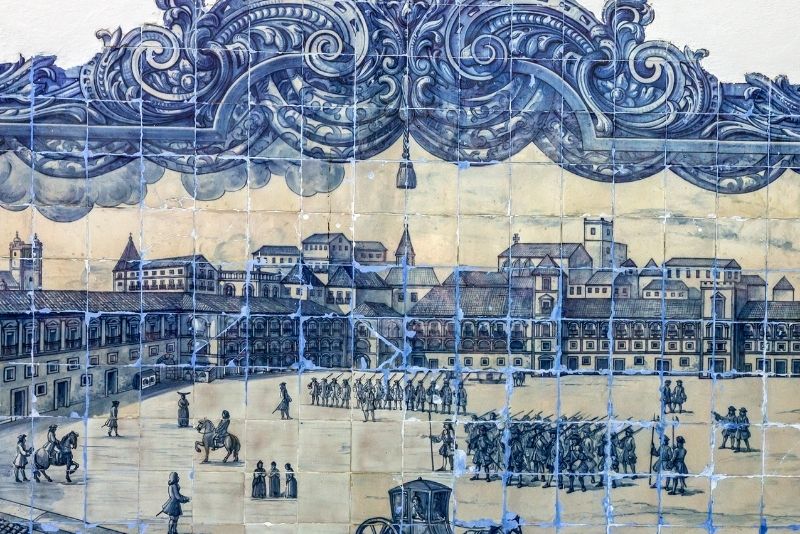 Housed in the 500-year-old Convent of Madre de Deus, the Museu Nacional do Azulejo is one of Europe's more distinctive museums, focusing specifically on hand-painted tiles.
While you're there, make sure to check out the interactive tour of the Azulejos Workshop and learn how craftsmen create these stunning tile mosaic pieces.
40 – Hit land, then water on an amphibious tour!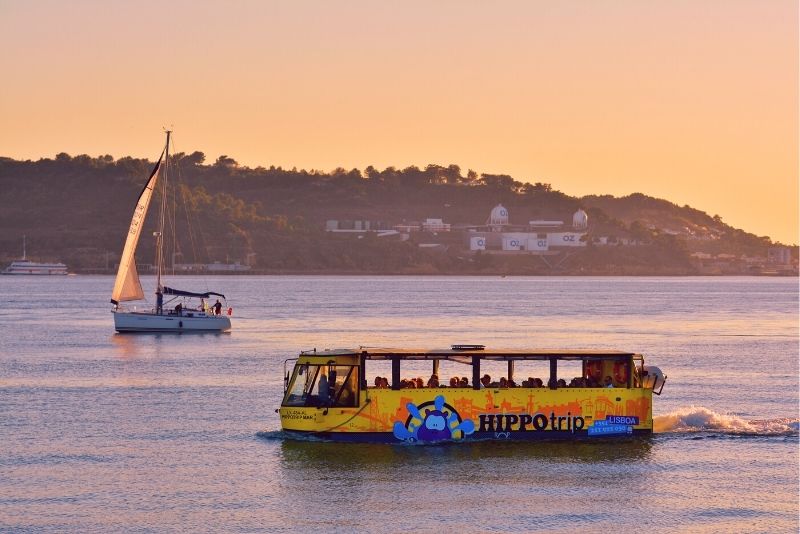 For a memorable, unique way to explore Lisbon, an amphibious tour shows off the best of both worlds.
From the water of the Tagus river, you'll watch Lisbon's hilly districts pass by with comical, informative narration along the way; from the streets, you'll appreciate an up-close look at a number of different districts and famous landmarks.
41 – Drive around the city with a self-guided electric car tour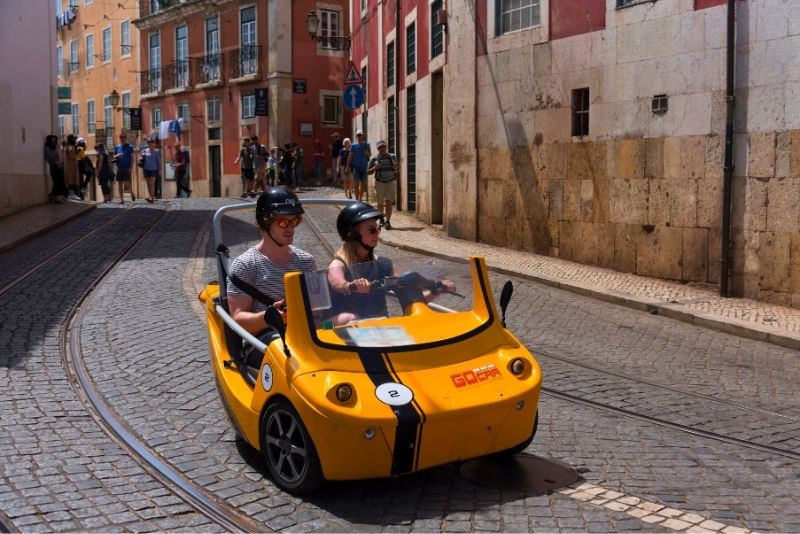 For anyone wanting to explore Lisbon's charm on a guided tour, without the need to interact with tour guides or fellow travelers, an electric car rental is a great choice.
While the GPS-directed suggested route includes stops at places like Cathedral Sé, Miradouro da Graça, and Alfama, there is, of course, the option to follow your instincts and explore off a whim.
42 –  Take a selfie at Praca do Comercio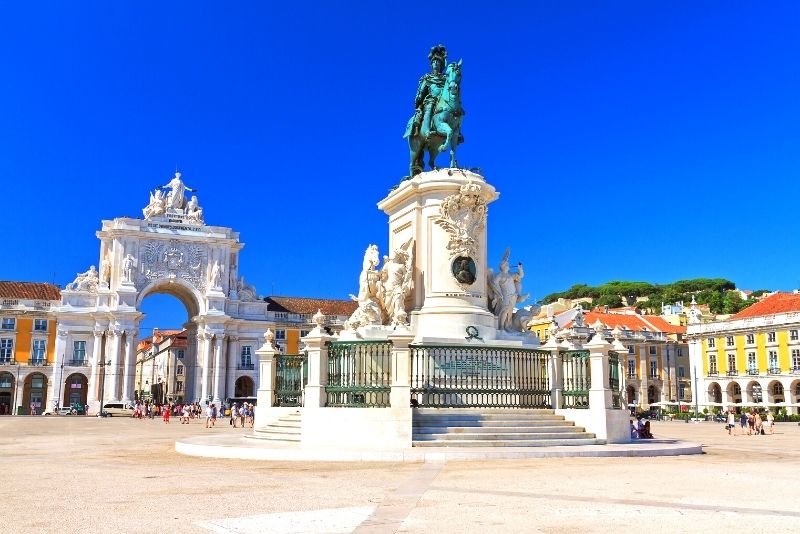 As the city's main square — one that is picturesque, popular, historic, and absolutely enormous — a visit to Praca do Comercio is hands-down one of the essential things to do in Lisbon.
After checking out the two main landmarks (the Rua Augusta Arch and the bronze equestrian statue of Joseph I of Portugal), enjoy a drink at one of the terraces and enjoy the views of the Tagus river below.
43 – Soak in the views from the miradouros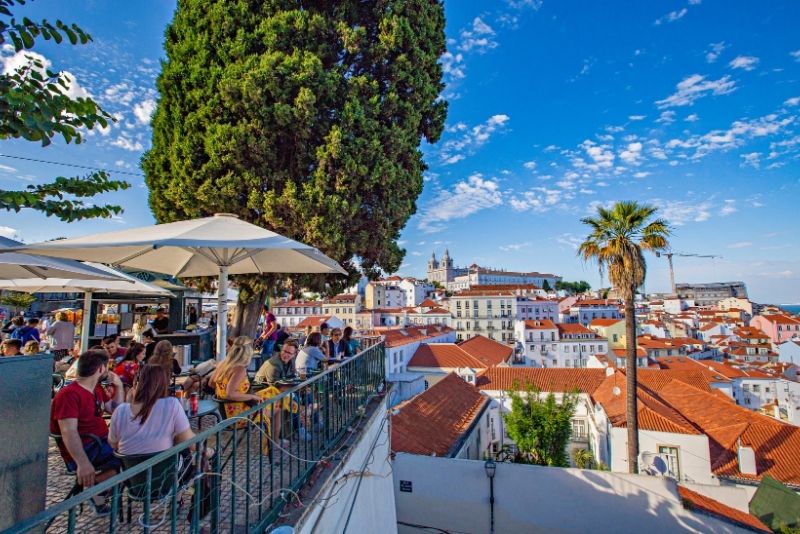 With so many steep streets, the list of fantastic lookouts is second to none — or, as the locals call them, miradouros.
If you don't know where to start, search for Miradouro da Senhora do Monte, Miradouro da Graca, Miradouro de Santa Luzia, or Miradouro de São Pedro de Alcântara.
For something a little different, definitely check out Edward VII Park.
44 – Ascend the Santa Justa Lift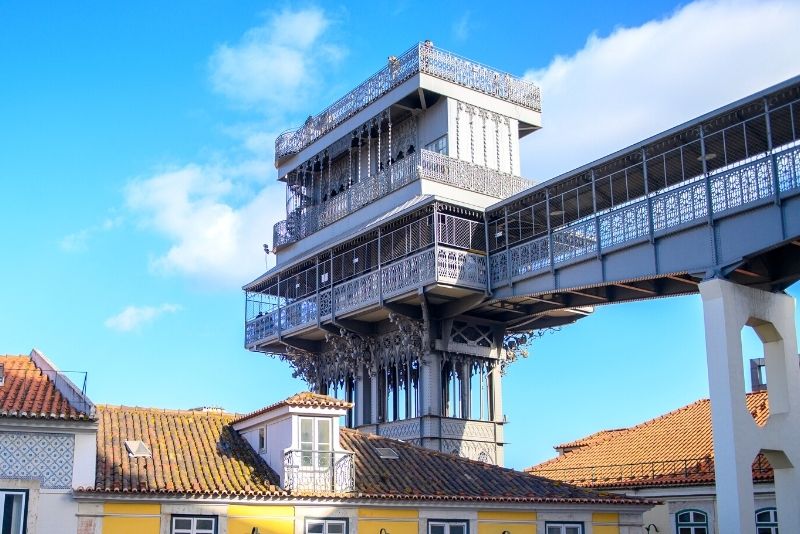 Not only does the ever-popular Santa Justa Lift connect the lower streets of Baixa with the overhead streets of Largo do Carmo, but it also provides some of the most unobstructed views of Lisbon.
For the prime photo ops, head up the wrought-iron lift just before sunset.
45 – Soak in the history at Carmo Convent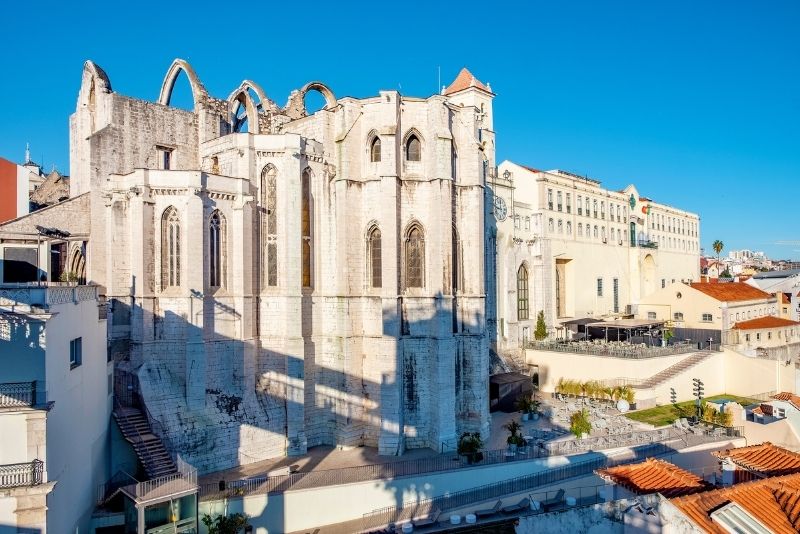 Standing, remarkably, since 1389, and one of the few landmarks to have survived the destructive 1755 earthquake, the iconic skeleton of the Carmo Convent is a beacon of Lisbon's history and resilience — serving today as a museum space.
Just a 1-minute walk from the Santa Justa Lift, the duo is the perfect back-to-back opportunity.
46 – Enjoy the view at the National Pantheon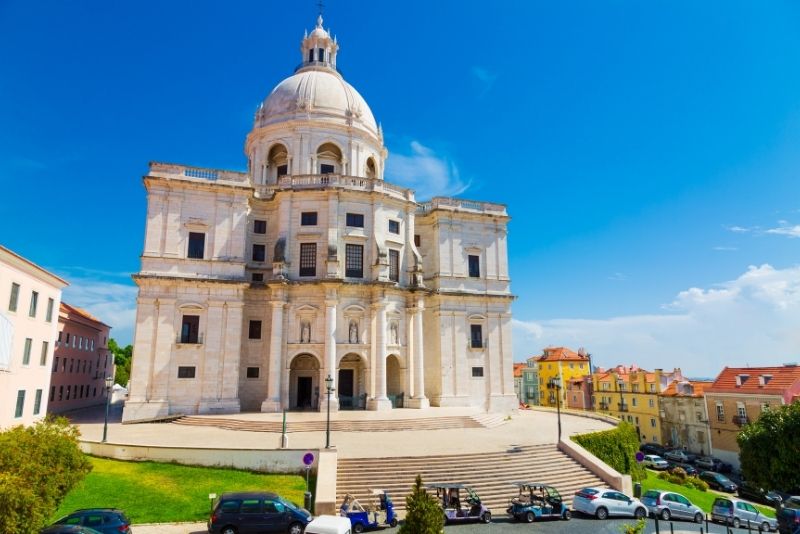 Housing the tombs of some of Portugal's most historic celebrities, the beautiful and unique 17th-century church that is the National Pantheon is a regular feature of visitors' list of things to do in Lisbon.
Besides its impressive, centuries-old architecture, the building also overlooks the city and the river Tagus, acting as a wonderful viewpoint.
47 – Unleash your inner hipster at LX Factory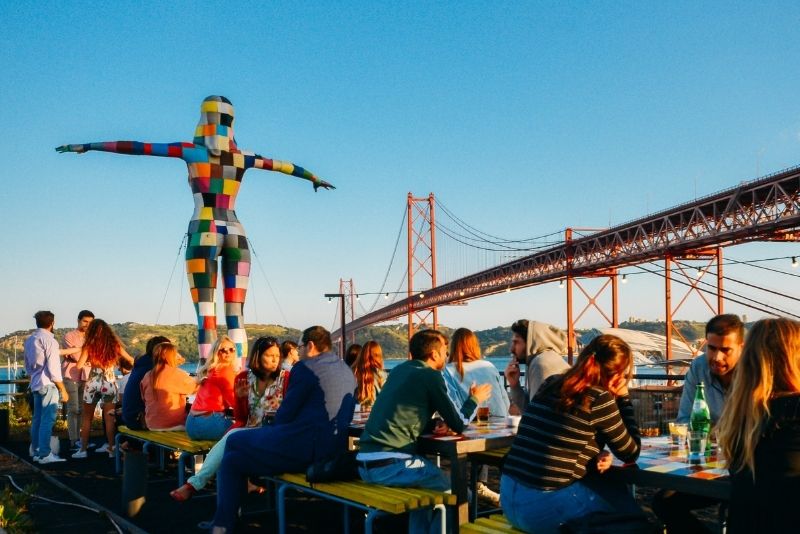 Undeniably one of Lisbon's more hipster, urban, and vibrant areas, the LX Factory in the Alcantara district is a wonderful change of scenery from the historic streets of places like Alfama and Bairro Alto.
In addition to the lengthy list of shopping, eating, and drinking options, the area also hosts an electro festival during the summer months.
48 – Wander the halls of the National Museum of Ancient Art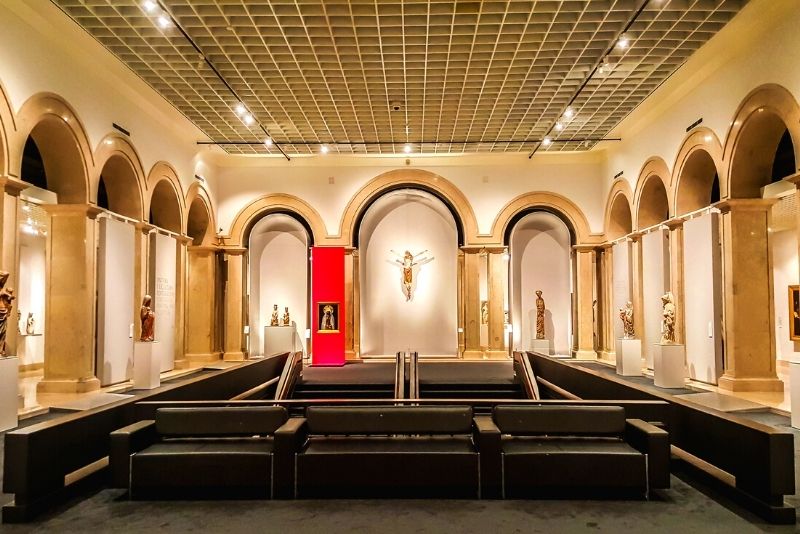 Art lovers, take note: a stone's throw from the banks of the Tagus, the National Museum of Ancient Art sports a diverse collection of paintings, sculptures, ceramics, prints, and Portuguese furniture spanning all the way from the middle ages until the mid-19th century.
With tens of thousands of pieces on display, plus rotating seasonal exhibits, there's something for everyone!
49 – Explore the Castelo de São Jorge!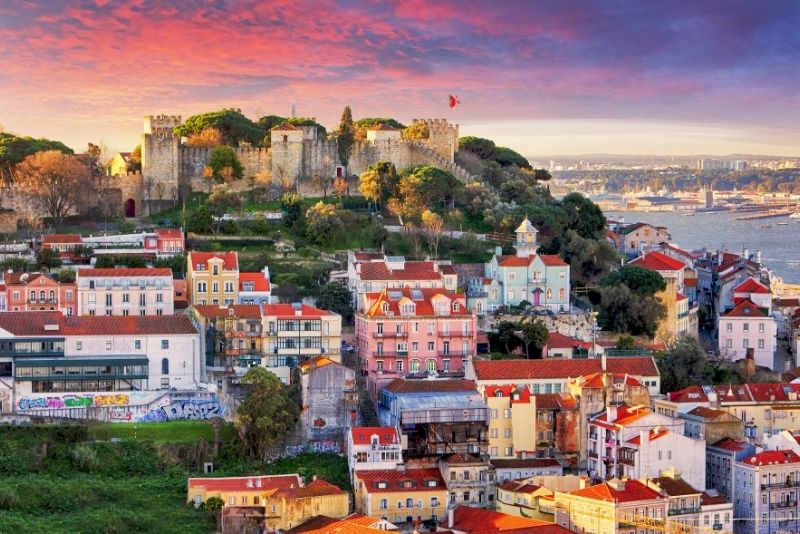 Perched high above Alfama as one of Lisbon's most well-known landmarks, parts of the Castelo de S. Jorge date back, remarkably, all the way to the 1st century BC.
The castle's walls, towers, and history are exceptional, however, nothing can quite compare to the magnificent panorama of Lisbon below.
Make sure to wear your walking shoes — plenty of stairs and hills await!
50 – Spend a few hours at the Pavilhão do Conhecimento Science Museum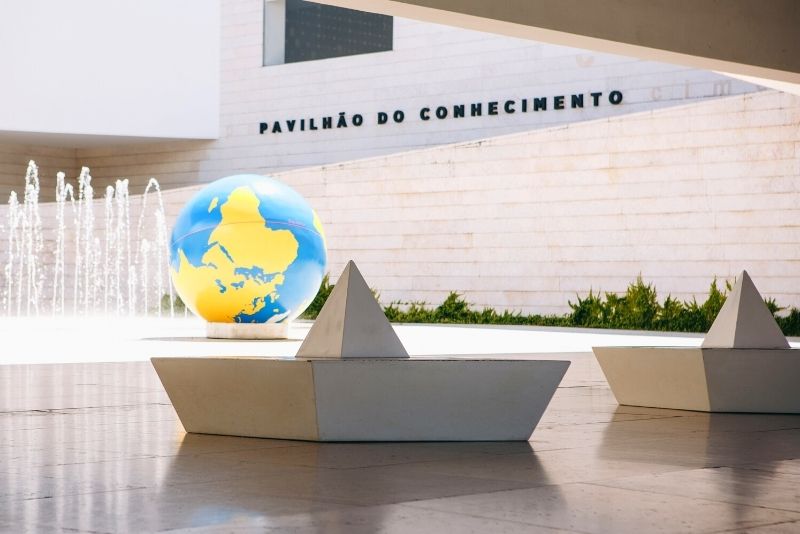 A prime afternoon activity on those days that are either too hot or too cold to explore Lisbon's streets, the Pavilhão do Conhecimento hosts a vast range of immersive and interactive displays that promise both fun and learning for kids and adults alike.
The marble and scribble machines are a regular hit with youngsters, likewise the Electrical Circuits exhibition!
51 – Explore the city in a VW Beetle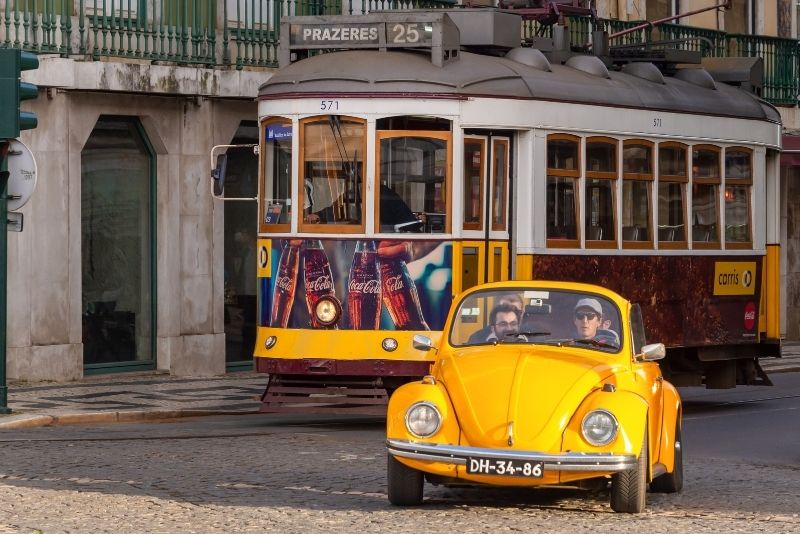 Whether you're planning on staying local, discovering the famous Alfama and Belem districts, or whether you're about to set off on a day trip to Cascais or Sintra, there's arguably no better way to do so than sat comfortably in the back of an old-school convertible VW Beetle!
The drivers are friendly, the sun is (nearly always) beaming, and the experience is unforgettable.
52 – Enjoy the displays at the Museum of Art, Architecture, and Technology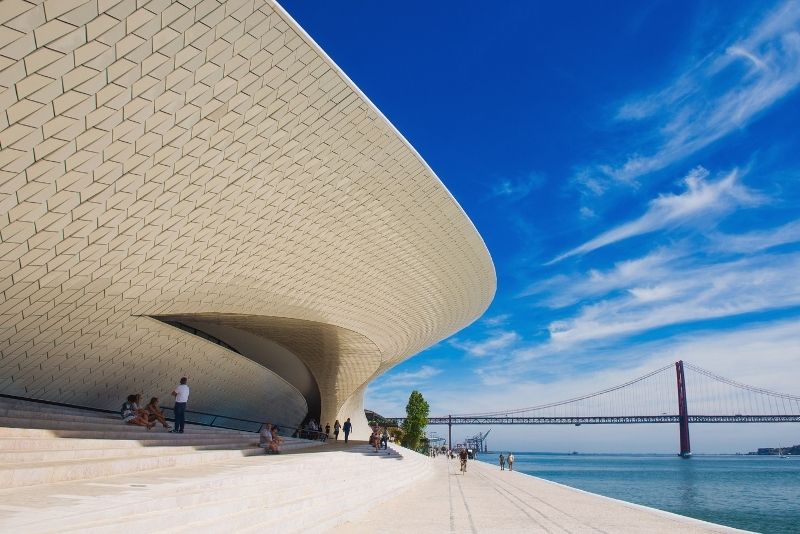 Besides the incredible and diverse collection of national and international exhibitions within its walls, the MAAT's rooftop also often hosts live DJs — with the sparkling Tagus meters away, and plenty of local places to grab a drink, it's a wonderful place to dance as the sun goes down.
53 – Red or black? Your choice at the Estoril Casino!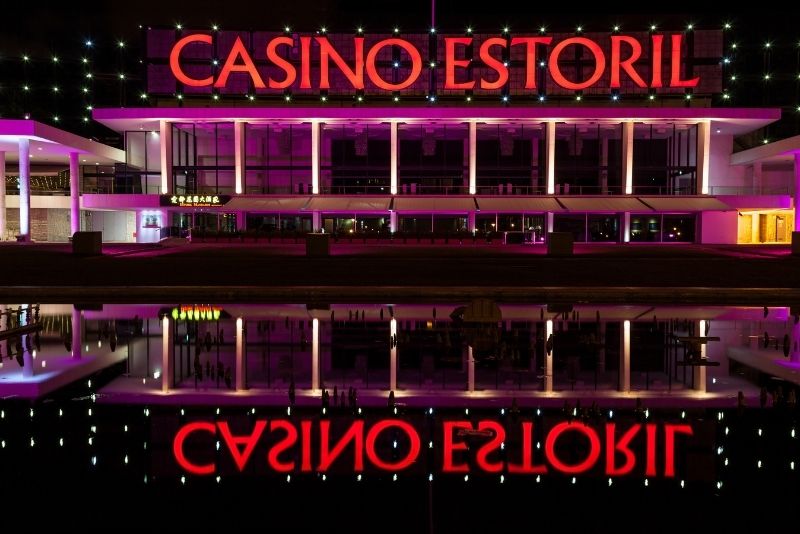 Hidden away between Lisbon and Cascais, the Estoril Casino might not sport the same neon signs or high-roller suites as the Vegas casinos, but it does hold the claim as both the inspiration for James Bond's Casino Royale, and the biggest casino in all of Europe!
If you're looking to spin the roulette wheel or try your luck at Blackjack before enjoying live entertainment, you can't go wrong at Estoril.
54 – Spend the day at Cabo da Roca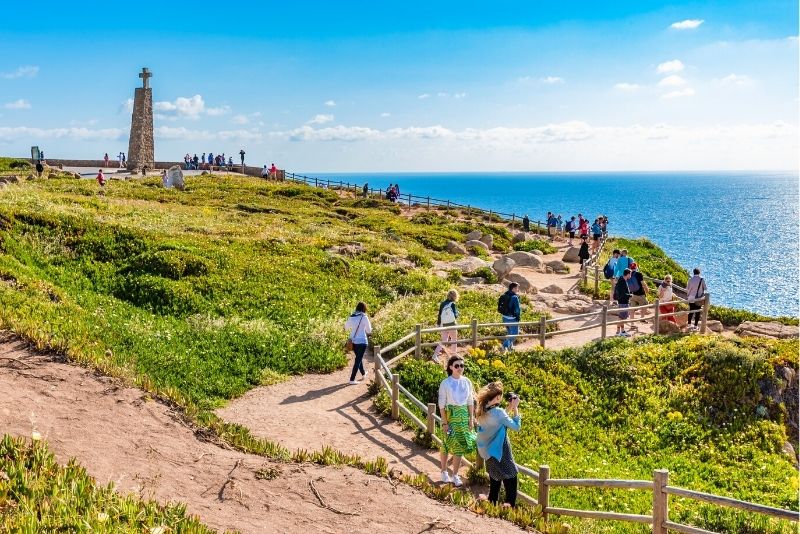 Whether you combine a Cabo da Roca day trip with Cascais, Sintra, or do it solo, it remains one of the best things to do in the Lisbon area.
Nature lovers, rejoice: this place offers panoramic views of steep cliffs and vibrant blue ocean, plus an old lighthouse to add some charm; and a cluster of hidden, empty beaches.
Mark our words: you won't find a better sunset spot.
55 – Grab a bargain at the market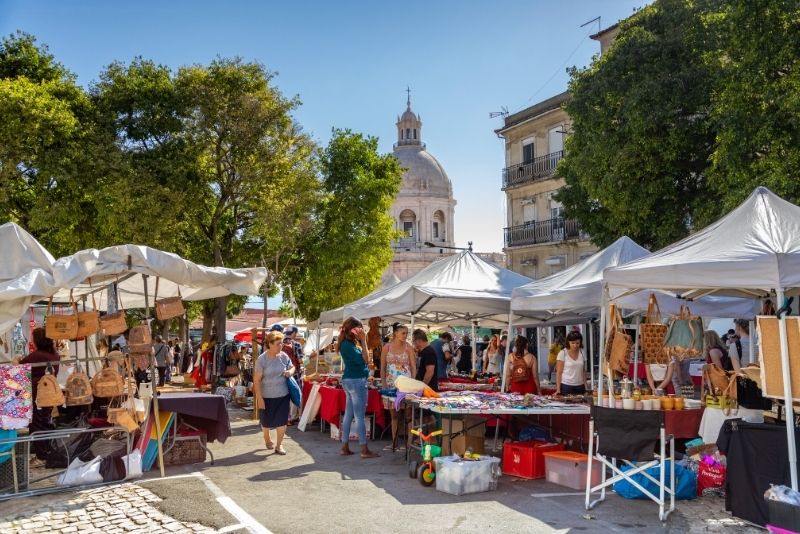 Feira da Ladra, one of Lisbon's oldest markets, which takes place every Tuesday and Saturday, is chock-full of unique souvenirs, clothes, and antiques.
Otherwise known as Mercado de Santa Clara, a quick visit here is a brilliant and authentic insight into the local customs.
56 – Stroll through the Museu do Oriente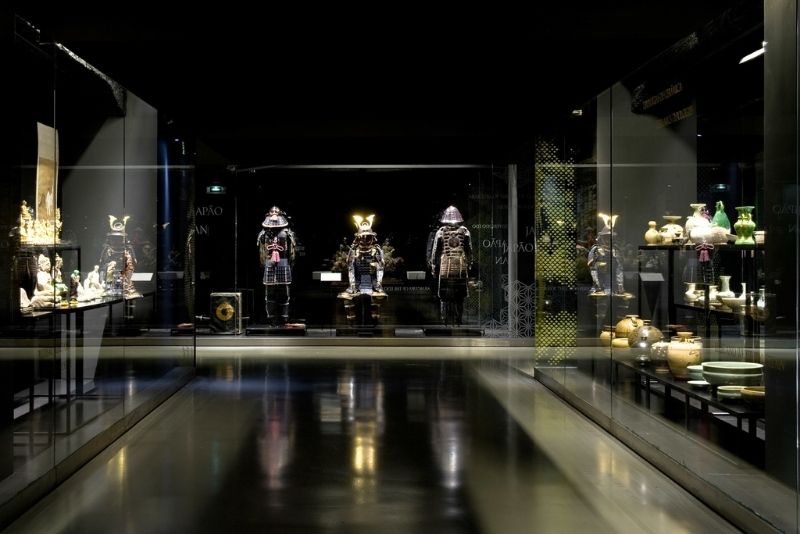 A small yet high-quality collection of mostly Asian artwork, ceramic, and historic artifacts, the Museu do Oriente is a wonderful way to wash away an hour or two.
Thanks to its location on the Alcântara waterfront, there's no shortage of things to do, see, or eat in the area.
57 – Eat till you're stuffed at the Time Out Market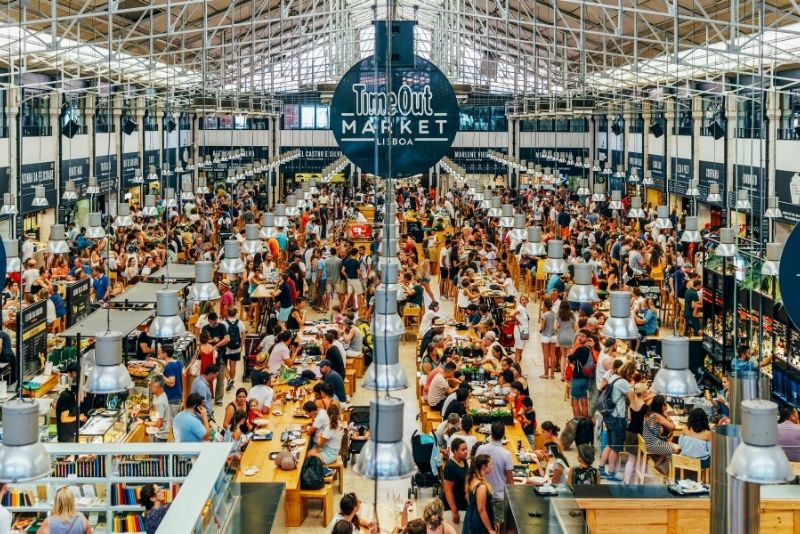 Attention, foodies!
What if we told you that you could sample all of Lisbon's most tantalizing treats and local staples all at once, and all under one roof?
That, folks, is the Time Out Market — AKA the Mercado da Ribeira — in a nutshell: a hub of over 40 vendors serving up everything from curated cod to croquettes and Pasteis de Nata.
58 – Take the ferry from Cais do Sodre to Cacilhas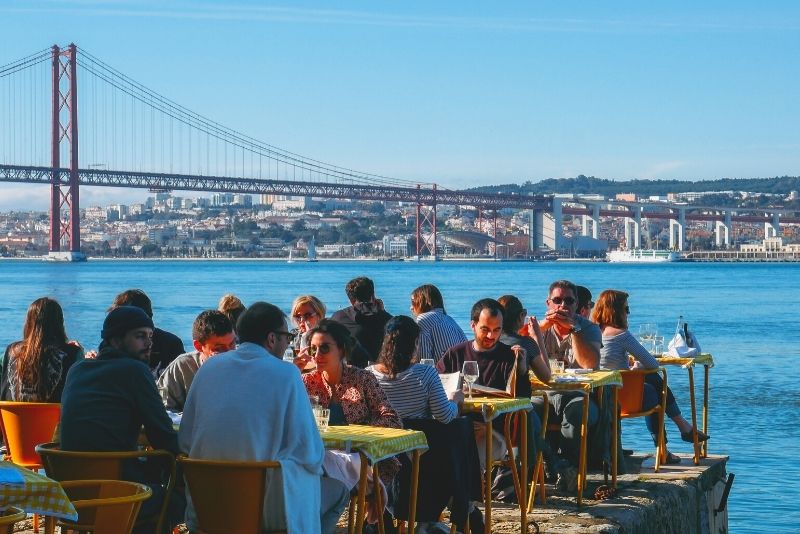 Situated on the other side of the Tagus, Cacilhas is an underrated yet vibrant slice of Lisbon, with plenty of restaurants ready to impress (check Ponto Final restaurant).
As a potential itinerary, walk to the Christ Statue before recharging the batteries with a succulent lunch or dinner at Ponto Final – a perfect locale to admire Lisbon from across the river.
59 – Dig in at the Hard Rock Cafe Lisbon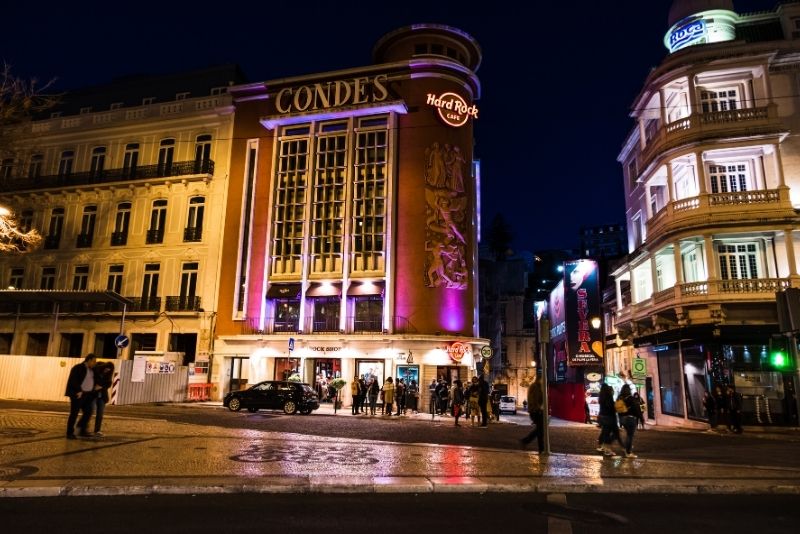 It's hard (no pun intended) to go wrong with a visit to this chain eatery, and Lisbon's franchise is no exception.
Offering a collection of delicious meals, strong drinks, and an ever-exciting roster of live entertainment.
If you've stuffed your face with too many Pasteis de Nata and are simply craving an American meal, this is the place to go.
60 – Grab a table for a Fado dinner show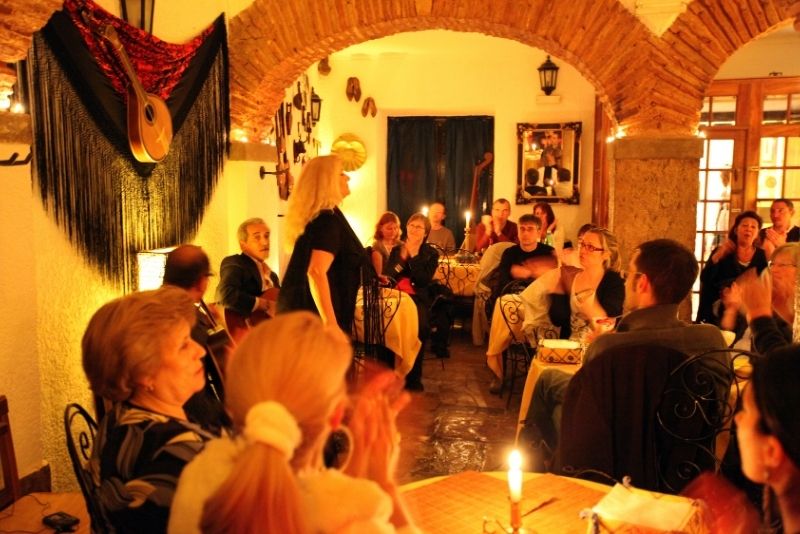 The unofficial anthem of Lisbon, Fado music — a type of live singing often taking place in pubs, cafés, and restaurants — is the true heartbeat of the city.
An immersive, passionate performance, the 200-year-old genre has become so ingrained within the local culture that, in 2011, it was recognized by UNESCO and put on its Intangible Cultural Heritage List.
61 – Sip a cocktail or two at Casa Independente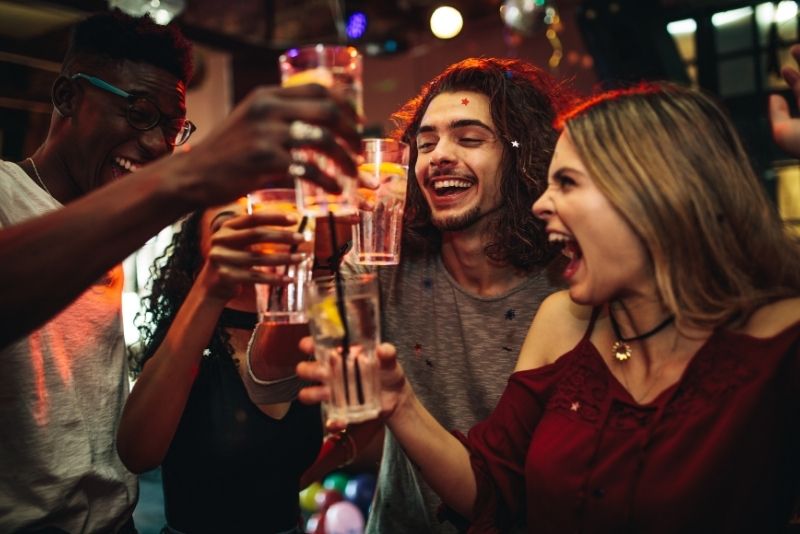 Accredited with single-handedly transforming Intendente from a residential district to a partying district, Casa Independente offers a magical bar fitted with a cozy terrace; one of Lisbon's best-kept secrets.
If you're after a great night out (and aren't quite ready for the chaos of Bairro Alto), this hidden gem is a perfect place to start.
62 – Down a few beers on a pub crawl!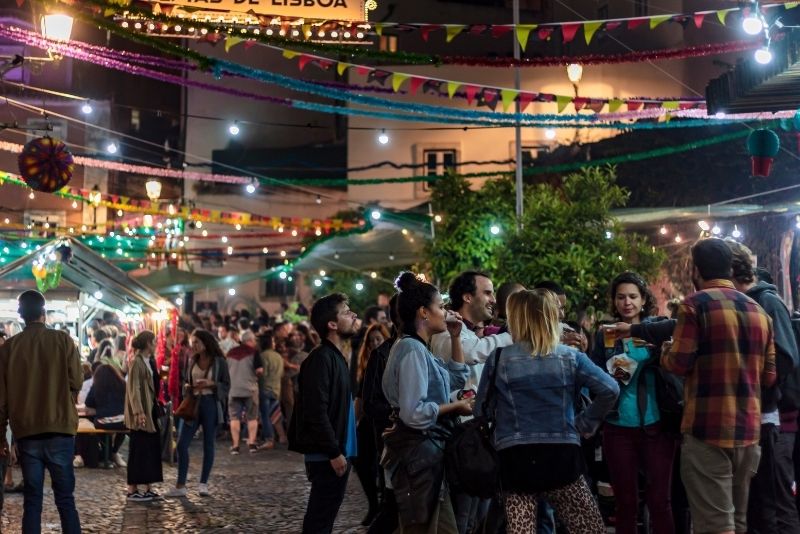 Ready for a night out you'll never forget (or, in reality, almost certainly forget parts of)?
Lined with all kinds of bars, clubs, and pubs; the steep, cobbled streets of Bairro Alto are the go-to for wild nights, big parties, and strong drinks.
For solo travelers or those looking to expand social circles, why not join an official pub crawl?
We hope you've enjoyed this selection of things to do in Lisbon, Portugal! If you'd like to add anything, don't hesitate to leave a comment below.
If you are arriving in Lisbon by plane, it's a good idea to reserve an airport transfer to get the smoothest arrival in the city.
Take a look at the shore excursions if you reach Lisbon by cruise and you have limited time to spend in the city.
What next? Head north and make sure to check out the fun things to do in Porto.
As always; happy and safe travels!