Barcelona has all the most charming features that Mediterranean city can have! No matter how much time you are going to spend there, you will fall in love with this city. We have listed for you 45 fun things to do in Barcelona, so you can make the most of your time here. You will find out cool and unusual activities to do in the city and around, together with more typical sightseeing spots! Enjoy!
TourScanner is the No 1 meta-search engine for tours & travel activities. Search over 15 bookings websites and find your ideal travel activity at the best price.
1- Discover the Sagrada familia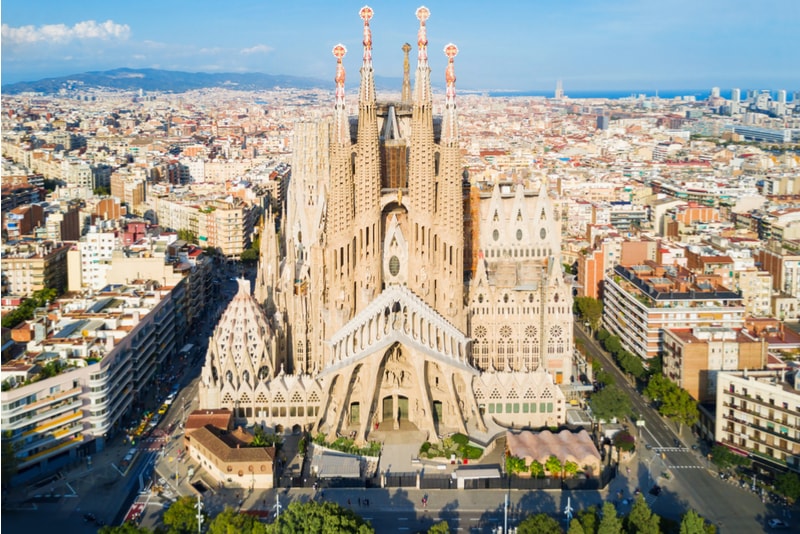 Basilica de la Sagrada Familia stands in the northern part of the city. This UNESCO-listed temple is the most famous sight in Barcelona and one of the tallest religious buildings in the world. Of all the amazing things to do in Barcelona, this one is must do!
2- Visit the "house of bones"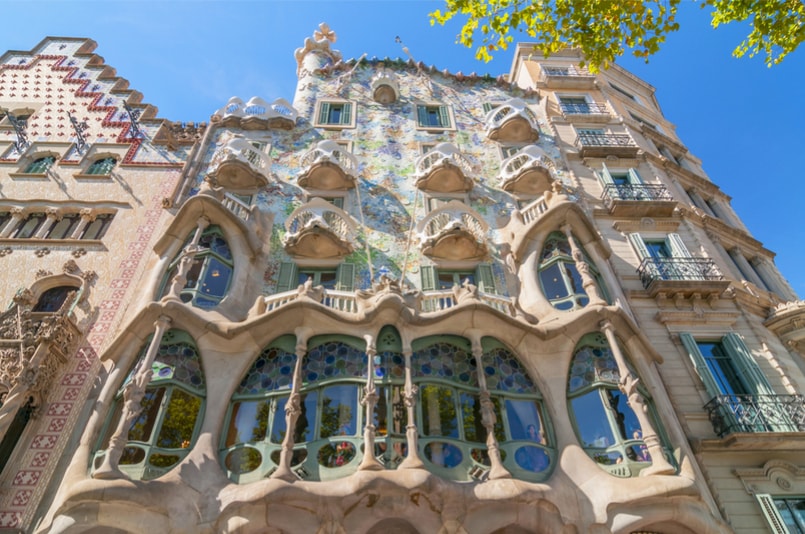 Visit Casa Batllo, one of the most stunning Modernist architecture's buildings in Barcelona, a legend of architecture and design. It is located on the Passeig de Gràcia, which is one of Barcelona's most famous streets because of its vibrant shopping scene and outstanding Modernist buildings.
3- Grab the fluffiest pillow and be ready to battle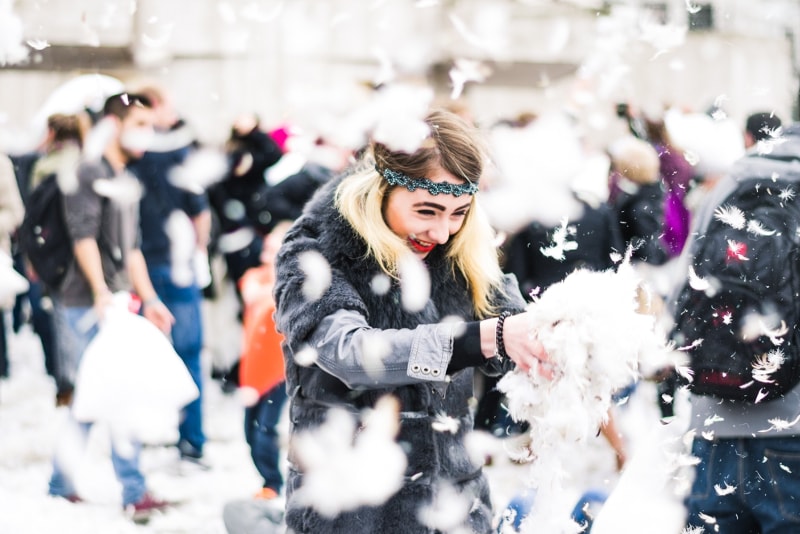 Once a year in April, International Pillow Fight Day takes place in Barcelona at Plaça Catalunya. Experience this unusual outdoor battle, where you can attack everyone with pillow whacks. There are only two rules: no pillows with zips, and no hitting anyone who's unarmed.
4- Enjoy an architectural afternoon at park Güell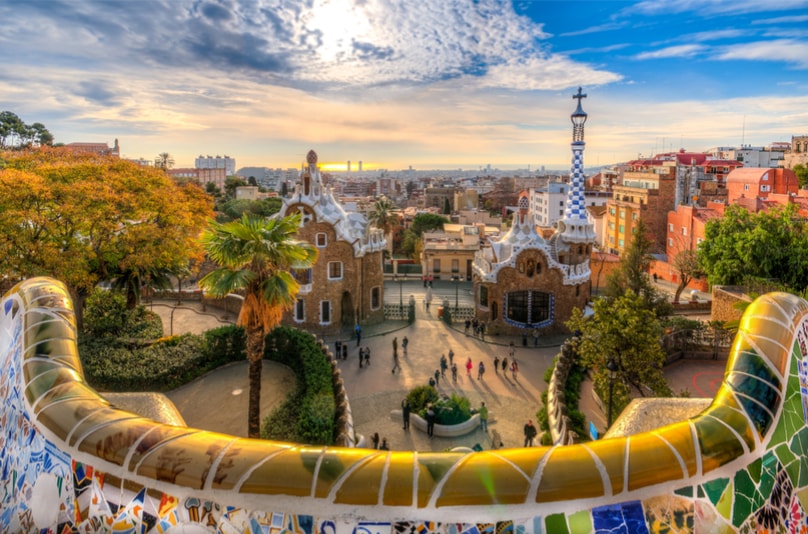 Park Güell, another major works of Gaudi, is a surrealistic park, located on Carmel Hill, composed of gardens and unusual architectonic elements. A must visit for the ones looking for a place to chill out.
5- Discover Barcelona's secrets playing a game!
Hidden courtyards, the best local bars and wicked art. Solve a trail of riddles and unlock Barcelona's best kept secrets. The Gothic Quarter, Gracia by day/night or Barceloneta – these colourful neighbourhoods can be explored playfully with Secret City Trails!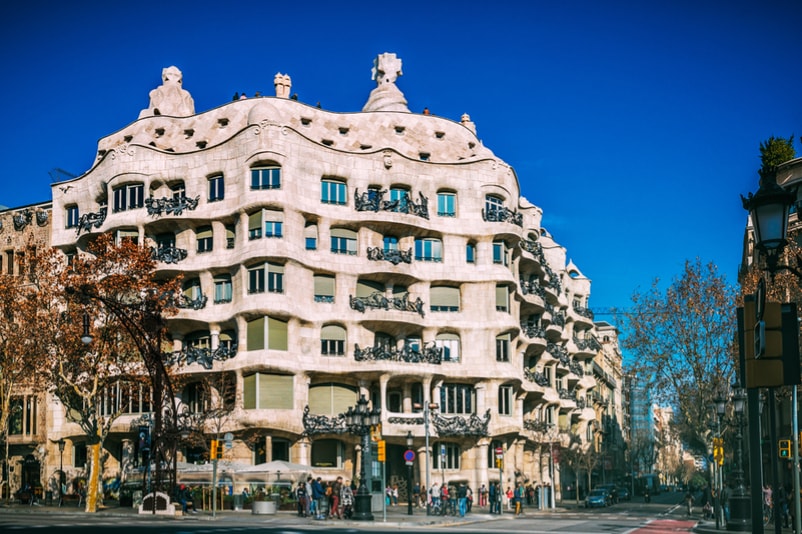 Casa Milà, popularly known as ''La Pedrera'' (the stone quarry) stands in the Eixample district of the elegant boulevard of Passeig de Gràcia. Casa Milà is the last building of the ingenious architect Antoni Gaudí, before he devoted himself completely to the construction of the Sagrada Familia. The Roof Terrace is one of the most spectacular parts of the building for it's imposing chimneys which are reminiscent of twisted.
7- Hop onto a segway (or a e-scooter) and visit the city with style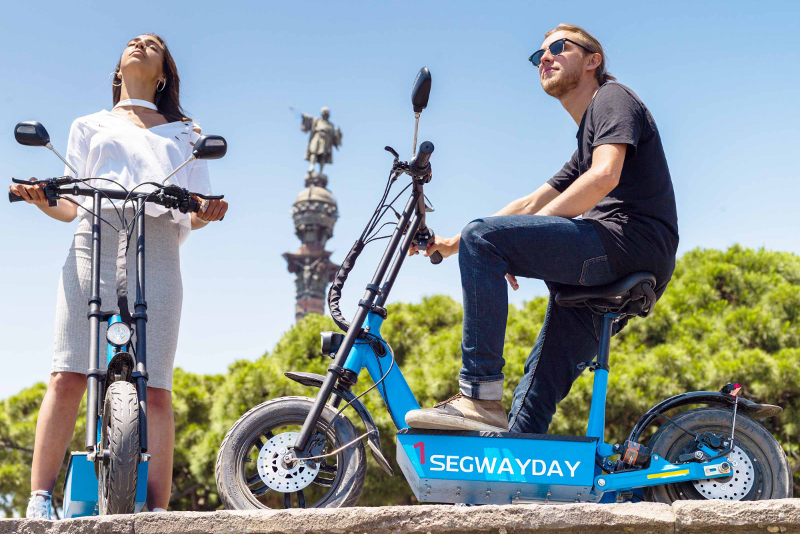 Climb aboard a segway and cruise around the popular highlights of Barcelona with a friendly guide. This is a great option to zip around Barcelona without getting tired! Enjoy the breeze as you hear interesting stories about the culture of the region along the way.
There are several tours available. Check Barcelona SegwayDay for more details.
8- Watch a Flamenco show at Palau Dalmases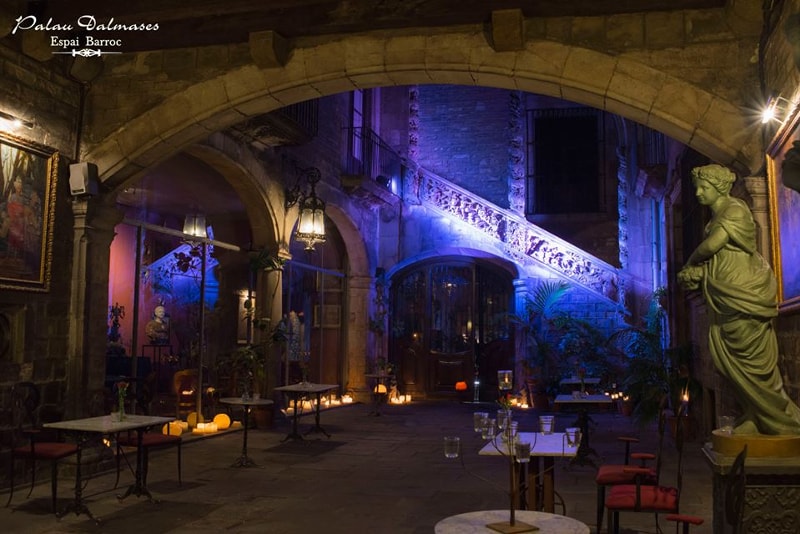 Barcelona is full of bars, restaurants, and every kind of event at which flamenco takes centre stage. Ready to feel the duende?
If you wish to watch a flamenco show, head to Palau Dalmases, a splendid baroque palace with the best Spanish flamenco artists.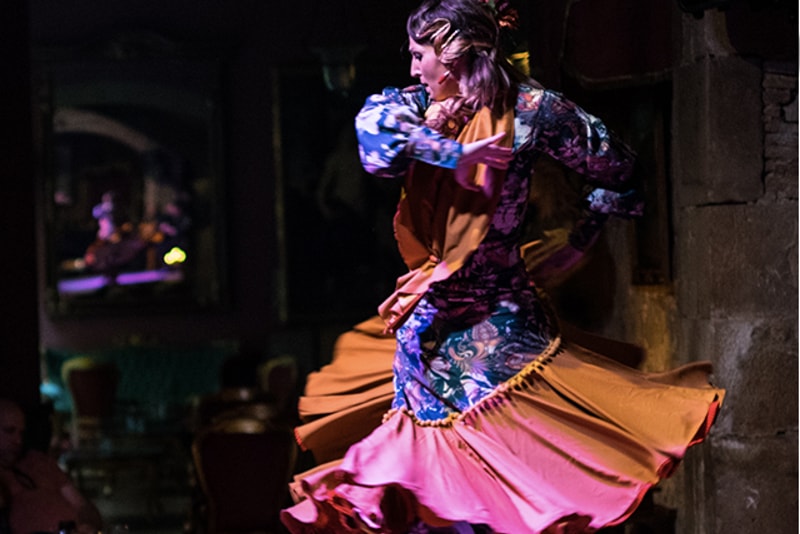 9- Learn how to cook paella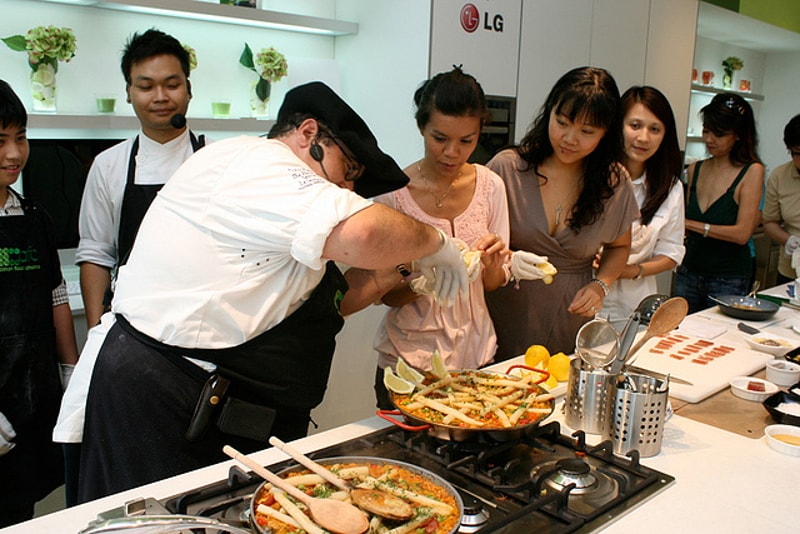 Looking to brush up on your culinary skills in Barcelona? Join a cooking class, lear how to cook paella and eat like a local – a unique and memorable experience.
10- Feel the football emotion in Camp Nou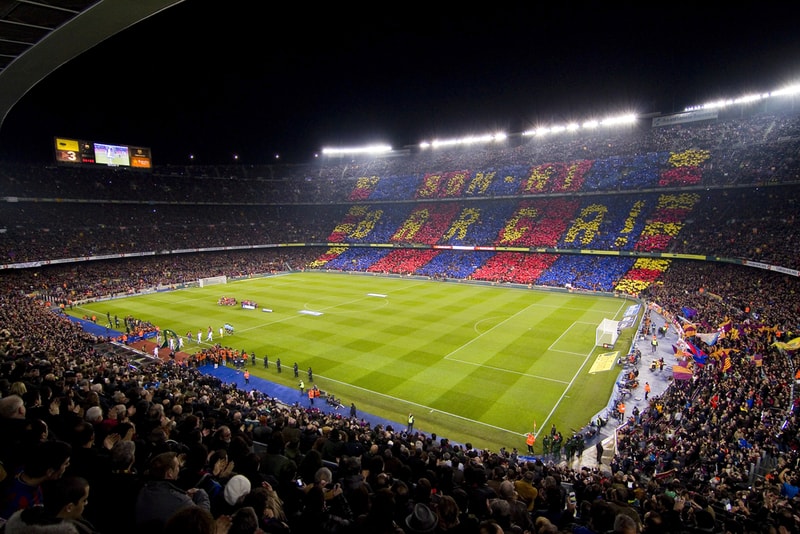 Camp Nou stands about 5 kilometers from Barcelona's historic city center, in the east of the city. It is the home stadium of FC Barcelona. Also, the largest stadium in Europe, and the second largest association football stadium in the world capacity. If you are a football fan, this is an unmissable place during your visit in Barcelona.
11- Take a day trip to Montserrat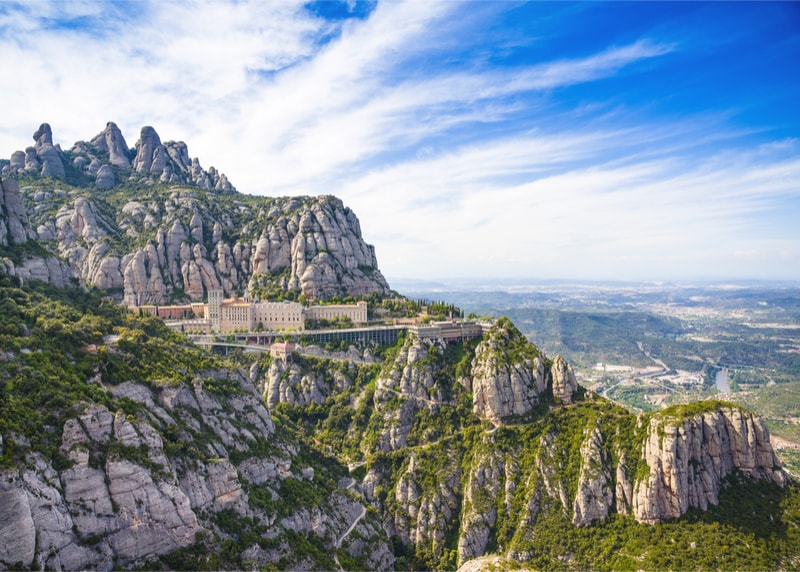 A rocky mountain range, located about 50 kilometers northwest of Barcelona, with a Benedictine monastery on the top – that is what it is Montserrat. Visit Montserrat for some people is a religious pilgrimage, but for most of the people, it's an opportunity to see the Spanish countryside and enjoy a breathtaking view.
12- Enjoy a sweet experience at the Chocolate Museum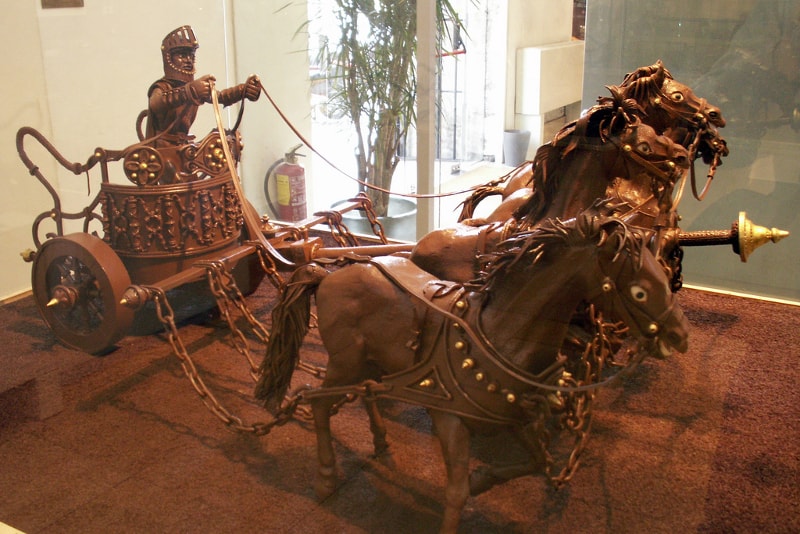 At the Chocolate Museum you will not only learn everything about chocolate, but also you will get to taste some too! This unusual museum tells the story of chocolate across Europe, including its trade, manufacturing, history, and various uses.
13- Bike around the city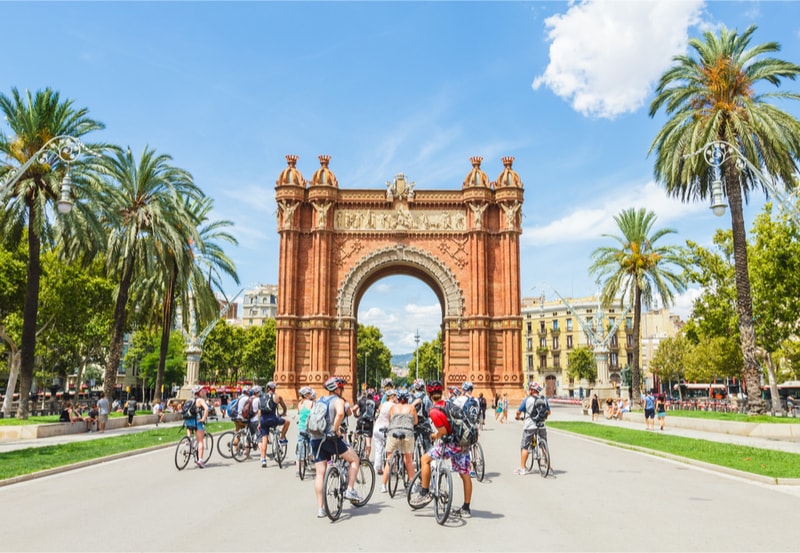 Explore Barcelona by bike and visit the city's top attractions. Enjoy an authentic local experience in a relaxed and ecological way.

14- Chill on a rooftop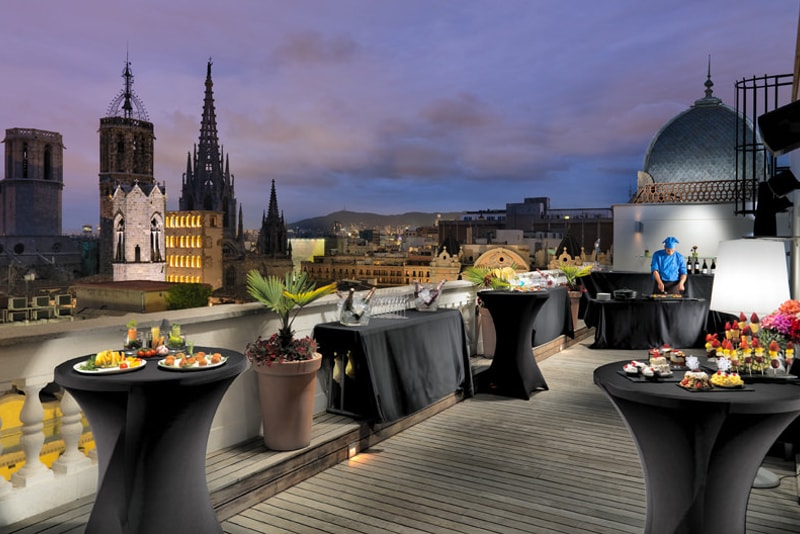 Everything is better with a nice view! In Barcelona you will find some of the best Europe's rooftop bars. When the weather is warm, rooftop bars and restaurants become playgrounds for city dwellers.
15- Dance under electro beats at Input High Fidelity…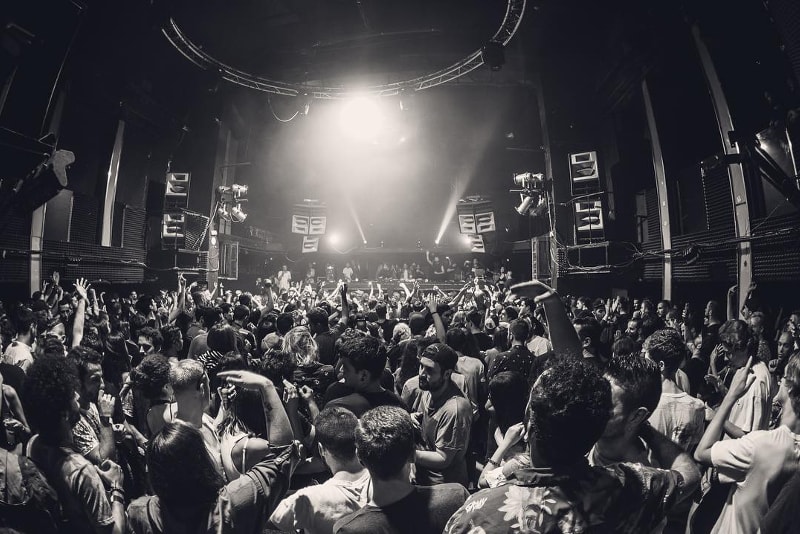 If you appreciate a great party atmosphere with amazing DJs playing the best underground techno, head to Input High Fidelity, one of the best electro club of Barcelona.
16- …and finish your night at Port Olimpic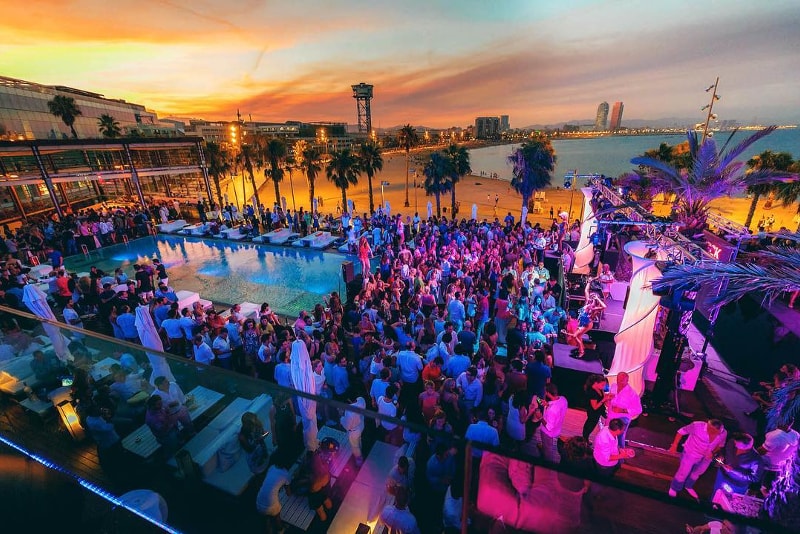 Port Olimpic, at night, becomes one of the most popular Barcelona's nightlife districts. There you can find the most popular hotspots in town: the legendary Opium Barcelona, Pacha, Catwalk and W Barcelona, famous for its Wet Deck Summer Series!
17- Try tapas or paella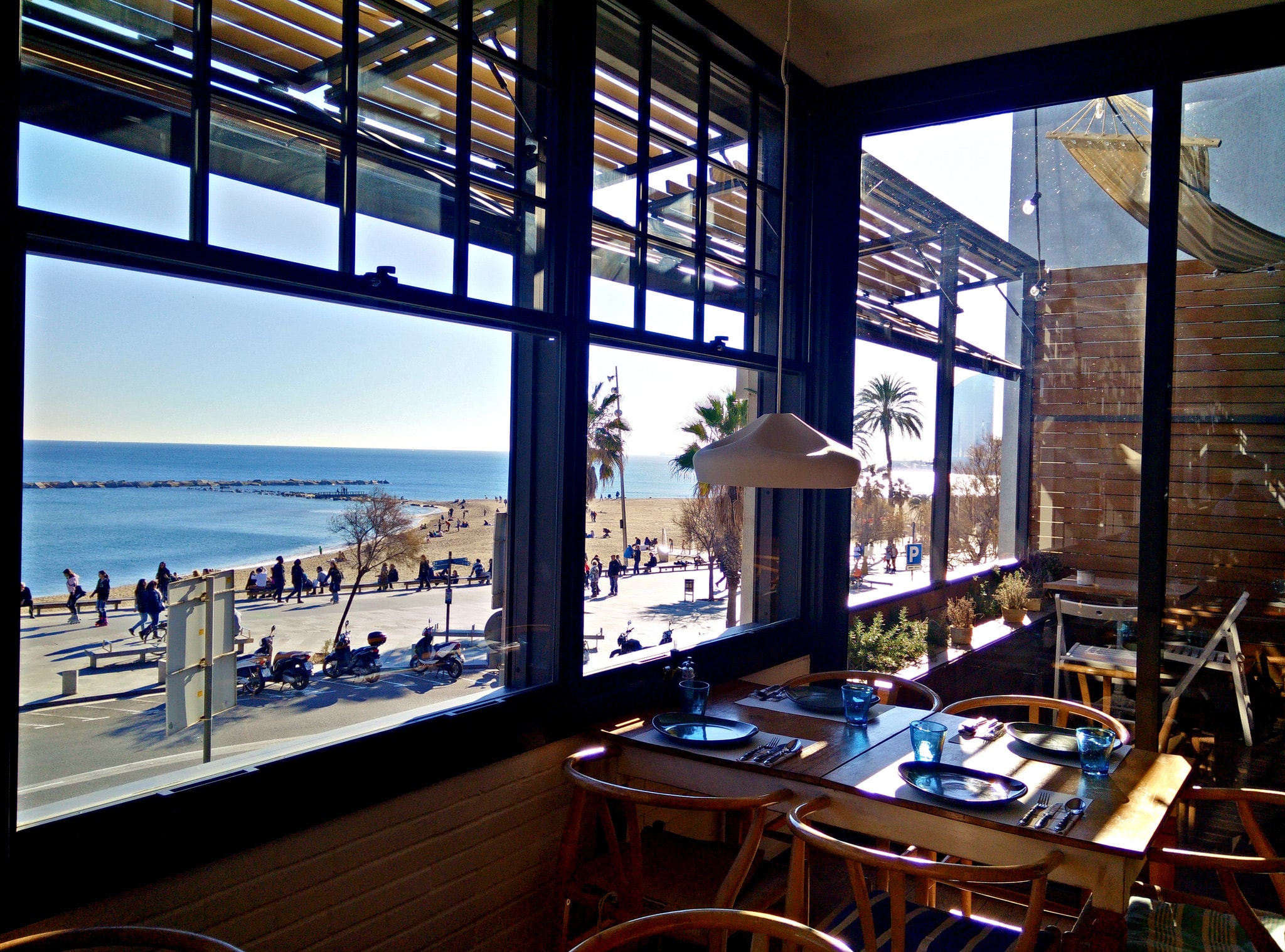 Barraca restaurant, also gives you an excellent opportunity to taste some of the best paellas just right on the beach. Just get a seat in the upstairs dining room enjoy the view.
18- Sail in Barcelona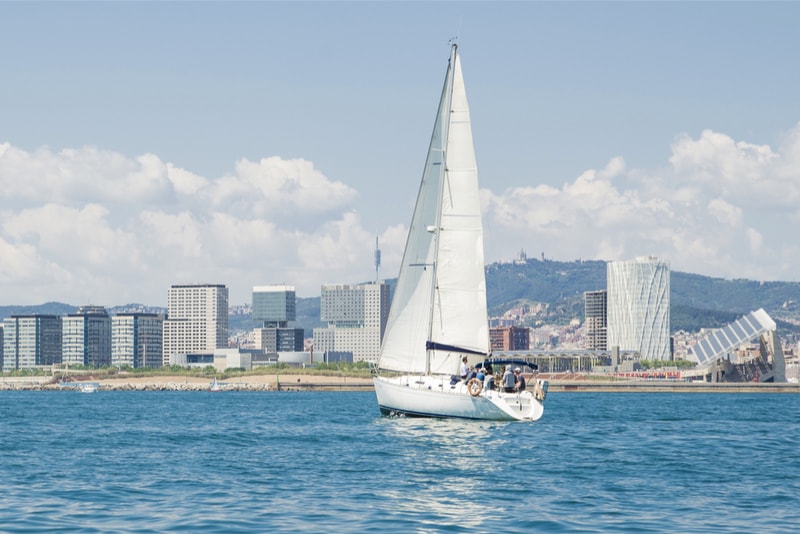 Sailing from Port Vell (widely known as the Old Harbor) is another way to explore Barcelona. Just take a glass of refreshing vermouth, relax and enjoy spectacular views of the city! It's definitely a cool thing to do in Barcelona!
19- Play football with CeleBreak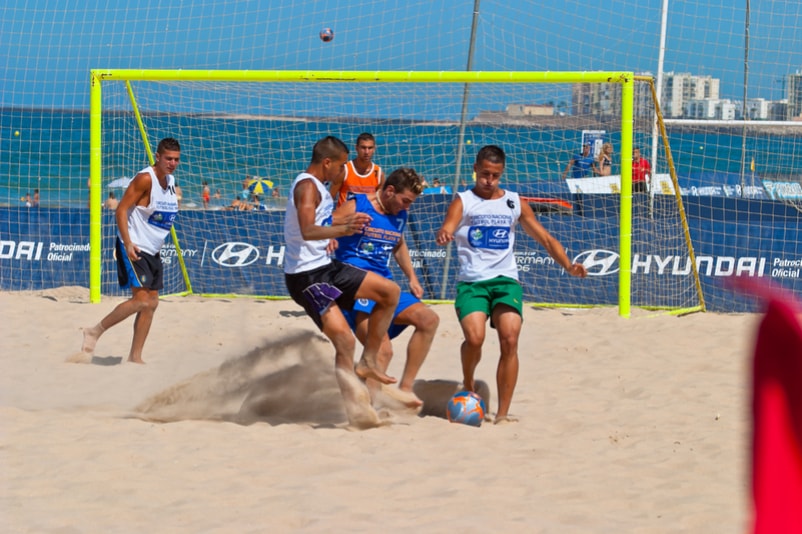 CeleBreak, a football community in Barcelona, organizes friendly football matches with locals and travelers on a field right in the urban city center or next to the beach. No worries, if you don't have any sports clothes and football shoes, they will borrow you some!
20- Visit Montjuïc cemetery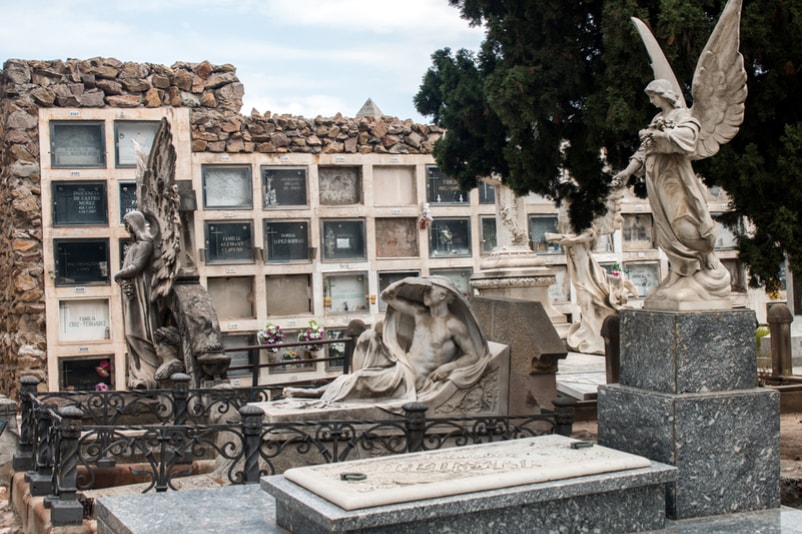 Sounds unusual? The Montjuïc cemetery on the hill of Barcelona is a park that has a  lot of art history. Also, there are some beautiful areas, and it's a special place of silence in this city.
Located on one of the rocky slopes of Montjuïc hill in Barcelona, The Montjuïc cemetery is one of the historic and architectural highlights of the city. It was opened in 1883 when the former Barcelona cemetary of Poblenou became too small. You may experience over 150 years of art history, the place being filled with tombs, mausoleums and hypogeums.
21- Watch the breathtaking sunset on Montjuïc hill
Located to the southwest of the city's old town, at just over 600 feet high, Montjuïc Mountain is a prominent hill overlooking the Barcelona harbour, and also one of the most beautiful spots of the city. This is a popular attraction among tourists in search of recreational activities, great museums and sunset views.
22- Celebrate the night, 26-floors above Barcelona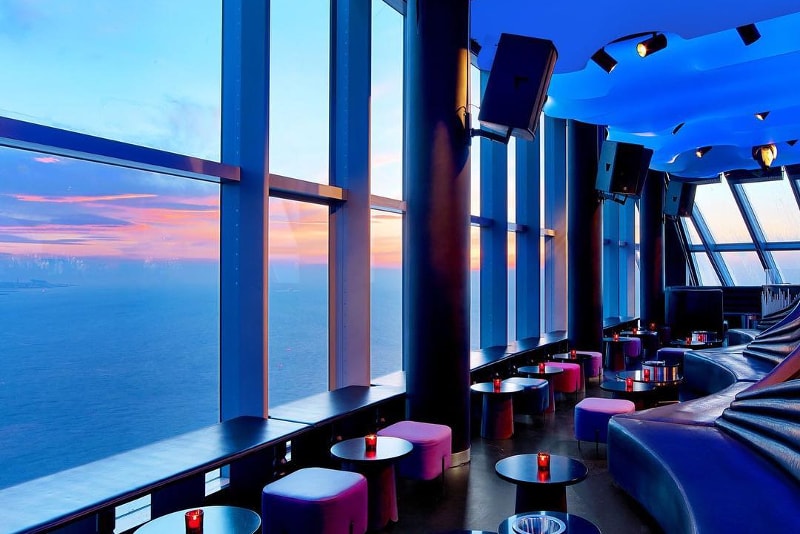 Have a party on the 26th floor of the luxurious W Hotel! Eclipse is a fancy looking (cocktail) bar/club, where you can sip a cocktail and enjoy a thrilling view over the city!
23- Go to Primavera Sound Festival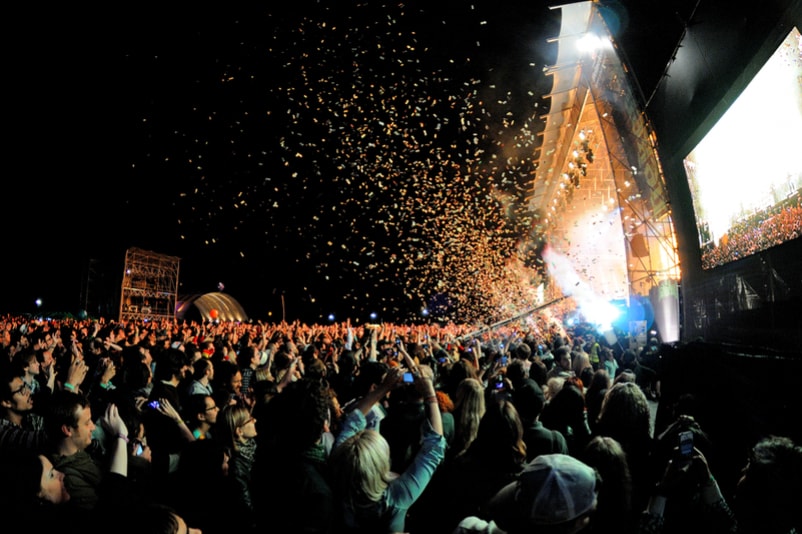 Primavera Sound Festival takes part on 30th May – 3rd June in a purpose-built outdoor area called the Forum, in Barcelona. Primavera Sound is an unmissable music event, considered as a model reference for urban festivals.
24- Dance on the deck and rock with the waves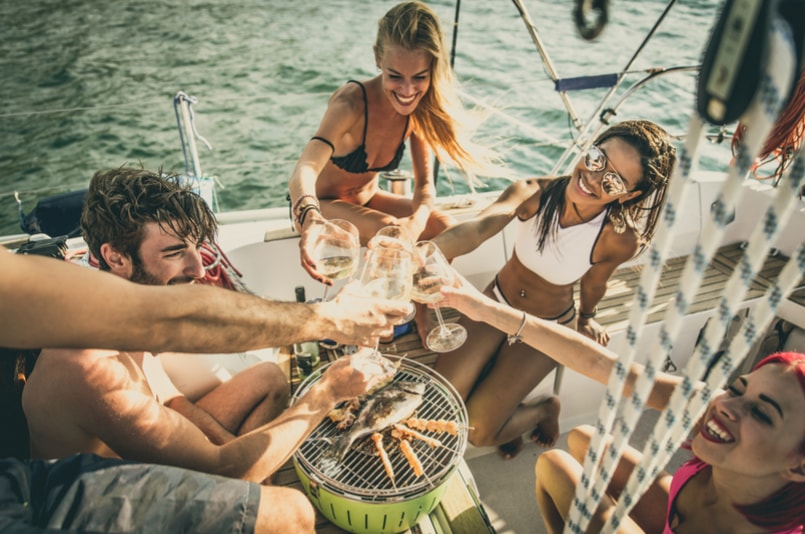 Barcelona and parties go hand in hand, and what better place to party than on a boat! Get set to have an outrageous time aboard a party boat. This is the perfect way to start a night out in Barcelona. Enjoy unlimited drinks and admire the coastline in style!
25- Discover the magical world of El Bosc de les Fades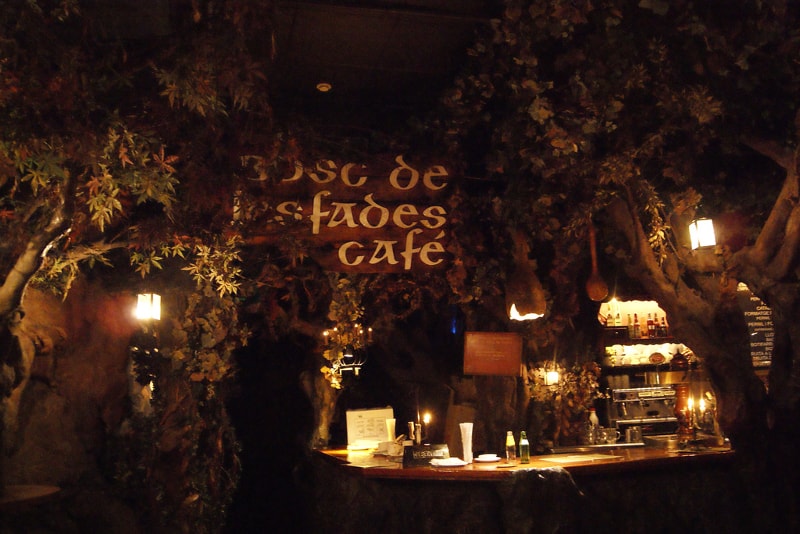 If you're looking for an unusual experience in Barcelona, look no further than El Bosc de les Fades (The Fairies' Forest). This is a unique and magical place: dine in a forest inhabited by strange trees, gnomes and other unexpected creatures.
26- Discover the colorful streets of Gràcia…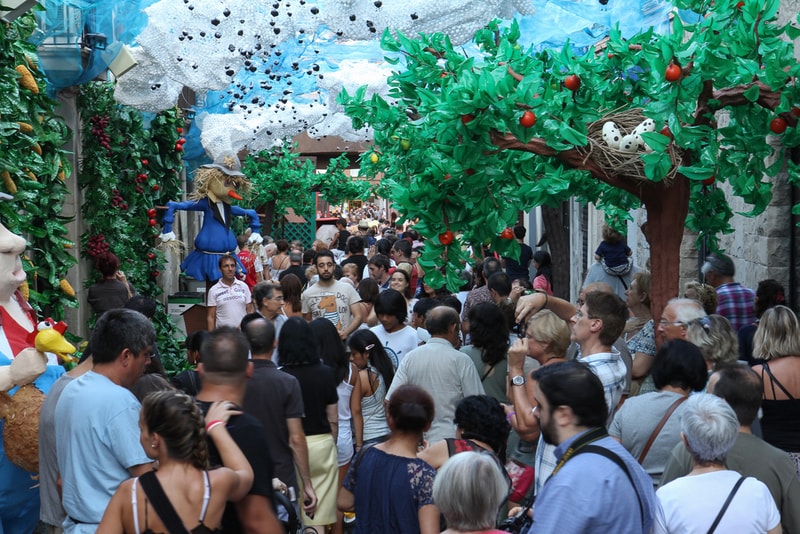 Falling during mid-August every year, La Fiesta de Gràcia is an eagerly awaited event in Barcelona's busy calendar. Every part of the neighborhood are competing to win the prize for best decorated street.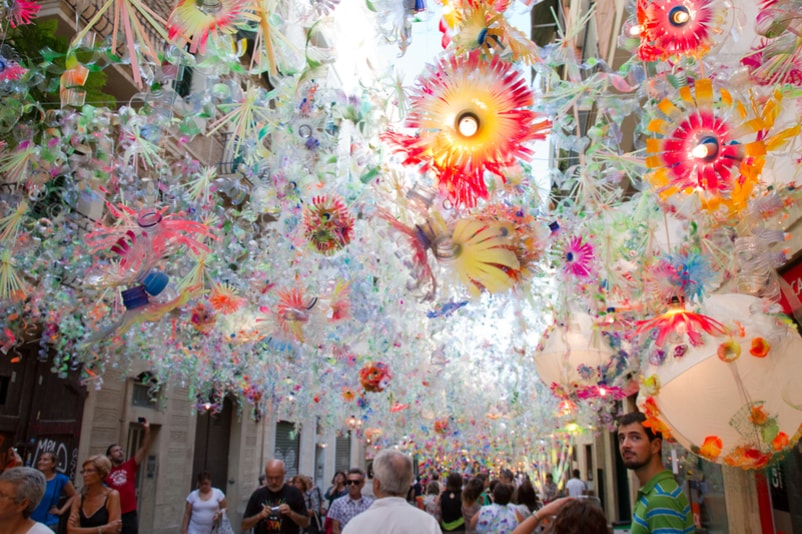 27- … and party like an animal with locals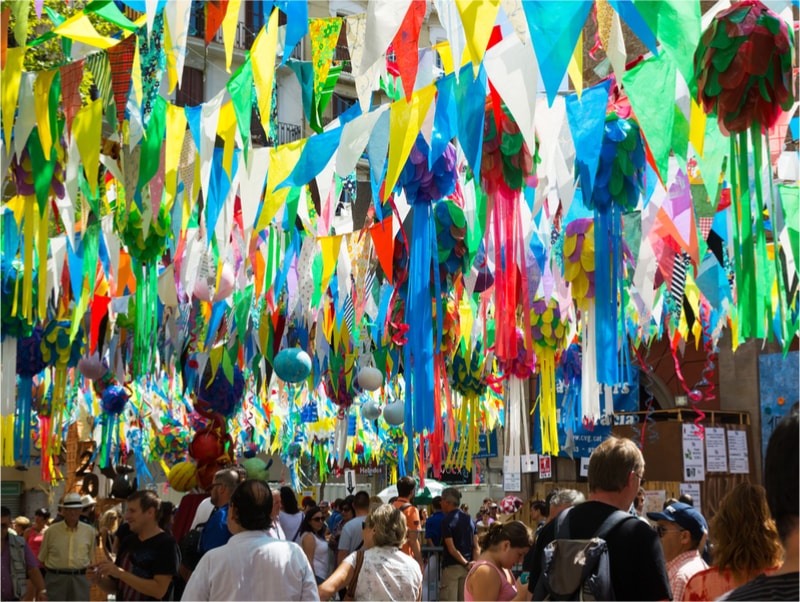 This is one of the most unforgettable street parties, an outburst of creativity and humour with great food and drinks. Surrounded by happy locals and street live music, you will feel the real party spirit of the city.
28- Have fun below zero at Icebarcelona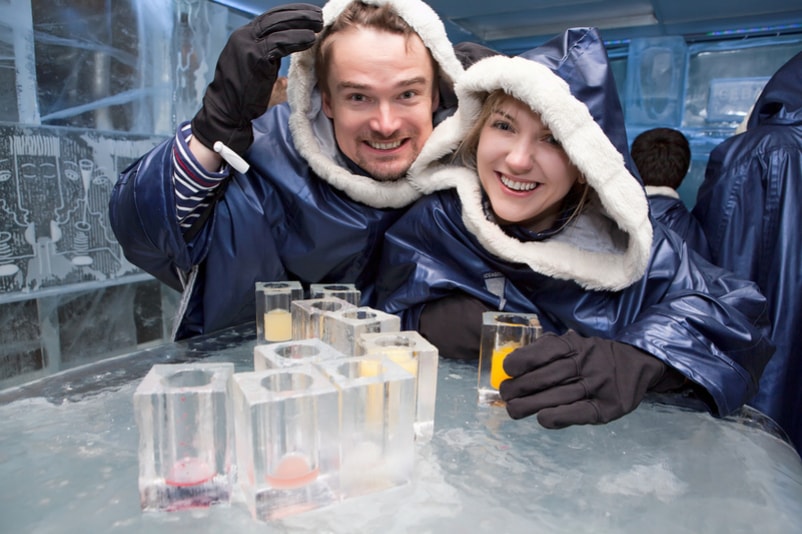 This is the first ice bar at the beach in the world. Quite unusual, isn't it? A unique place at a temperature of -5ºC, where you enjoy sexy vodka cocktails and fantastic ice sculptures. Icebarcelona became a must see for Barcelona locals and visitors.
29- Swim among sharks at Barcelona Aquarium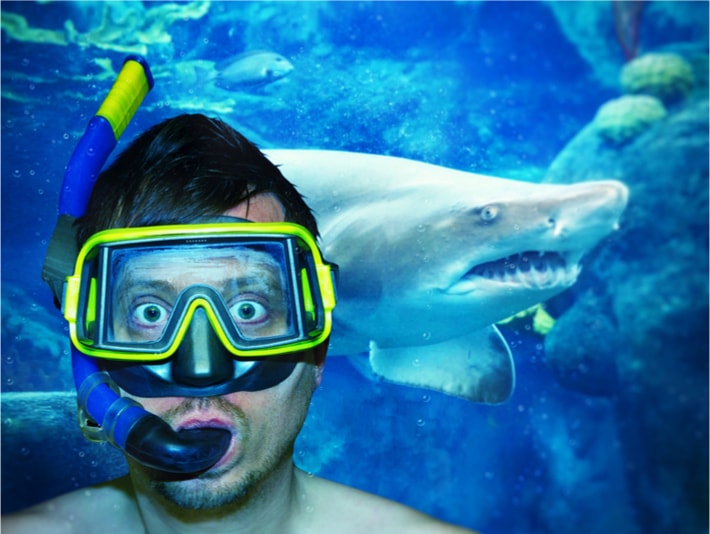 Barcelona Aquarium is located in the Moll d'Espanya del Port Vell. This aquarium is not only the most important educational and recreational marine center in the Europe but, also, the richest in the world for Mediterranean fish species and it is listed among the best aquariums in the world. With one of the instructors by your side, you will have an opportunity to dive and observe sharks, rays and many more other species. Are you brave enough? 🙂
30- Admire the incredible skyline of Barcelona from Turo de la Rovira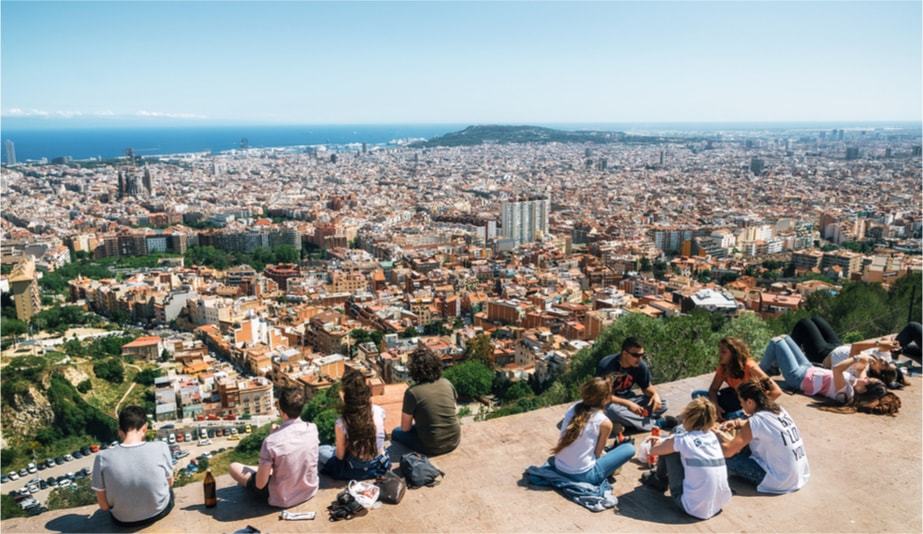 Located on the top of Turo de la Rovira, secluded and abandoned anti-aircraft defenses have become one of the most scenic viewpoints in Barcelona. There is no doubt – from Bunkers of Carmel you will get the best panorama of the city!
31- Try stand up paddle at Barceloneta beach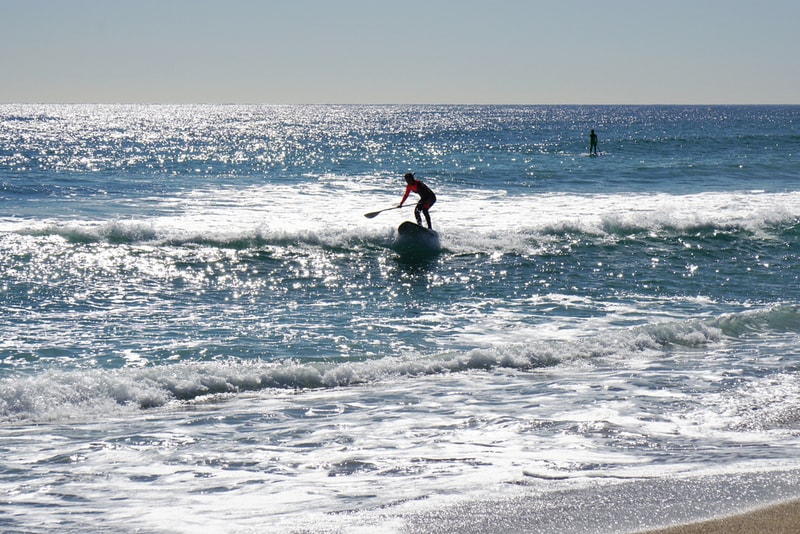 You can find several rentals of SUP (Stand Up Paddle, also called paddleboarding) in Barceloneta and Sant Sebastià beaches. It is a fun and easy watersport: suitable for everyone! Paddleboarding is definitely a cool thing to do in Barcelona!
32- Dine in the dark at Dans Le Noir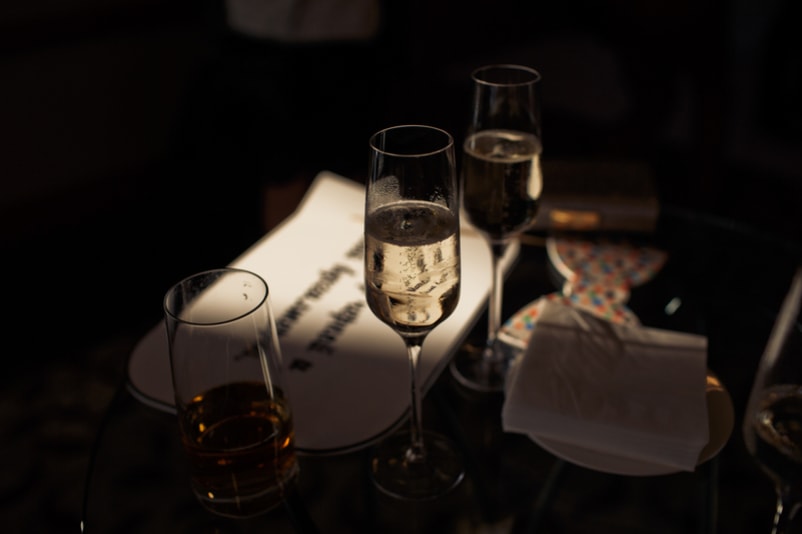 Located at Passeo Picasso, dine in Dans Le Noir restaurant and discover new sensations while eating in absolute darkness. Re-evaluate the notions of taste and smell through the gastronomic and pedagogical process.
33- Laugh till you cry at the Craft pub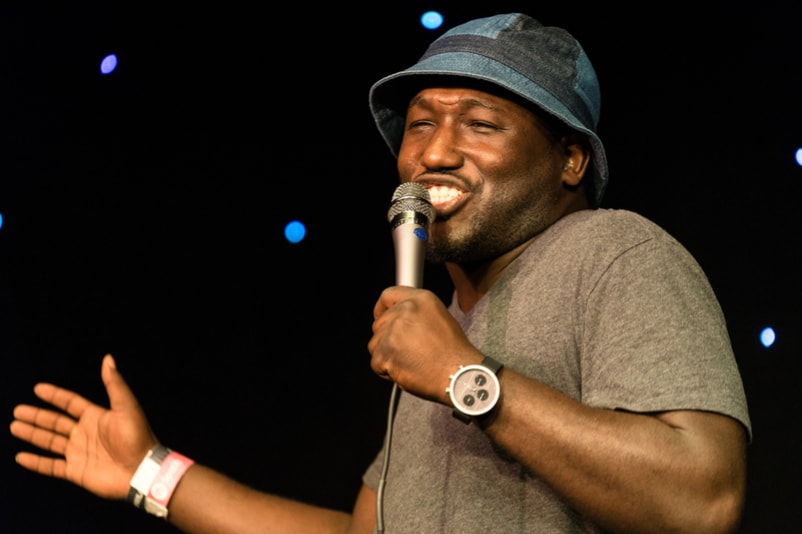 Every Wednesday at the Craft pub, listen a stand-up comedy live performance (entirely for free)! It's an open-mic night, so, if you are brave enough, you can also test your skills in front of a cheerful audience.
34- Admire the city from Montjuïc castle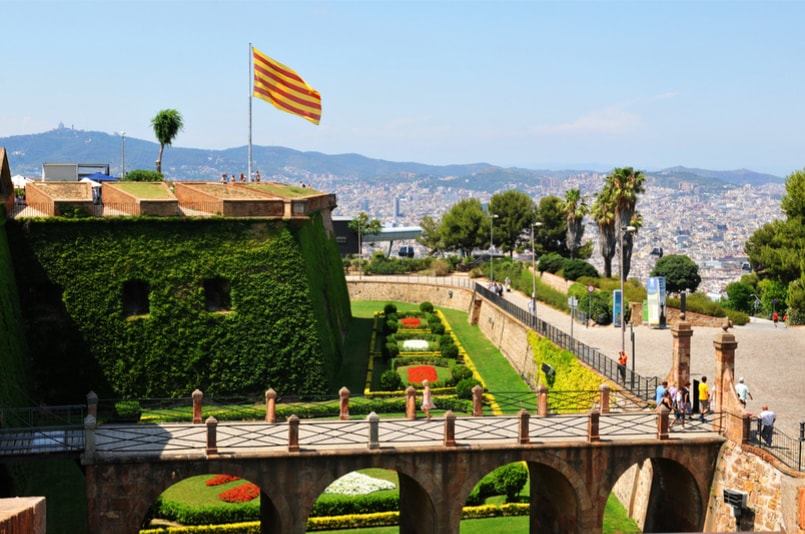 Standing on the top of Montjuïc hill, Montjuïc castle is an old military fortress, and became a symbol of repression but also of the city's struggles during different periods in its history. Another reason to visit this fortress is the breathtaking views of the port, the city and true blue Mediterranean sea.
35- Experience open-air cinema at Sant Sebastià beach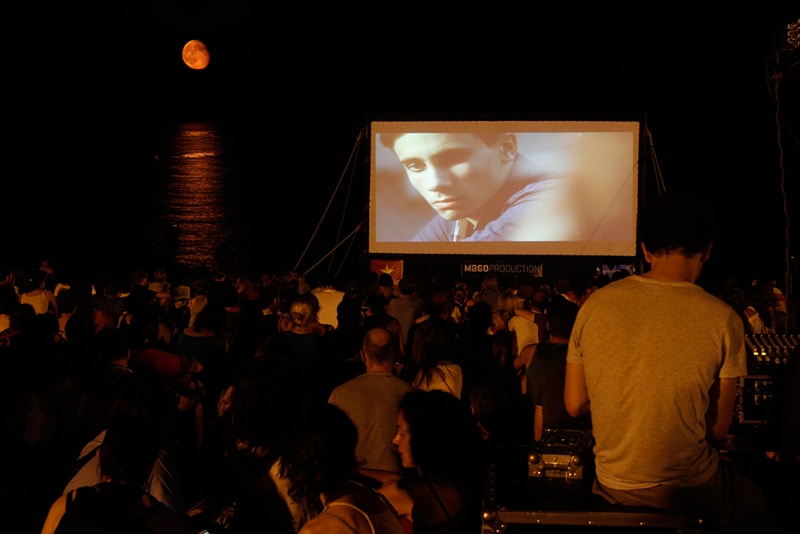 It's an excellent opportunity to see Barcelona's beautiful sunset while enjoying a film at Cinema Lliure by the beach of Sant Sebastià. Pink sky, fresh sea air, people sitting on the sand and sipping drinks, that's what makes this place so special.
36- Embark on a haunted walking tour around the city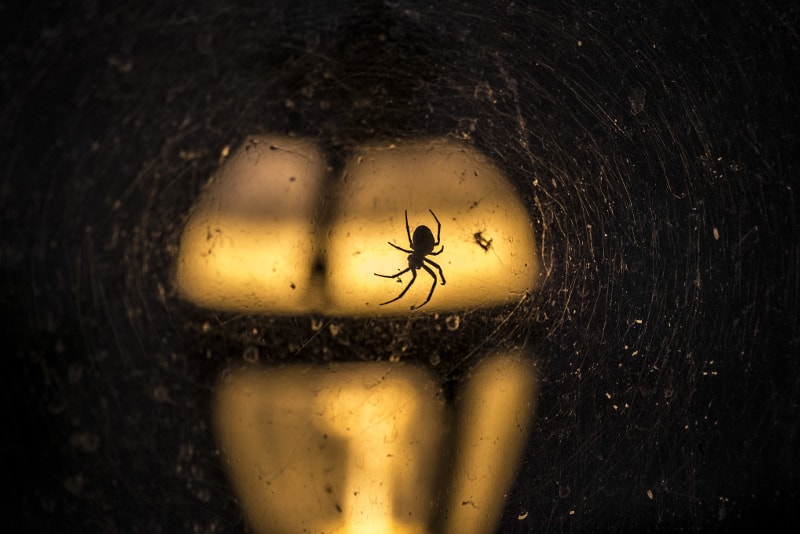 Join a Ghost Night Walking tour in Barcelona. This is an unusual tour with its own charm. It's an excellent opportunity to explore Barcelona at night and find out more about all the darkest secrets of the city's. Experience a twilight wander in El Born following the shadows of medieval punishments, executions, past spirits and the infamous Spanish Inquisition.
37- Have fun at Tibidabo amusement park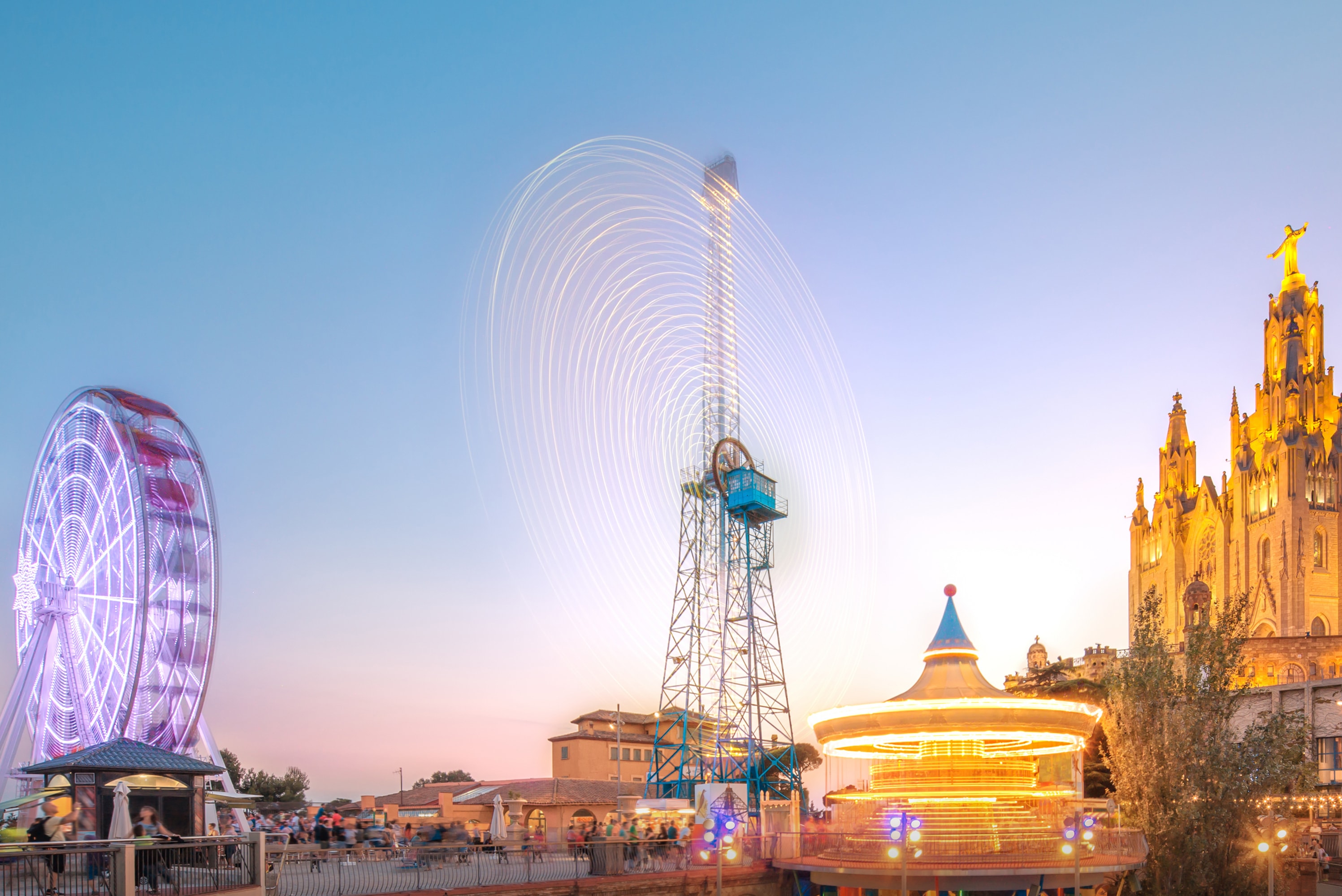 Find Tibidabo Amusement Park on Tibidabo in the Collserola Ridge. With over than 100 years of history Tibidabo Amusement park offers breathtaking views over Barcelona. Get your camera ready, feel the magic, experience an unforgettable day out. It is a fun place that is not to be missed.
38- Visit a palace dedicated to cannabis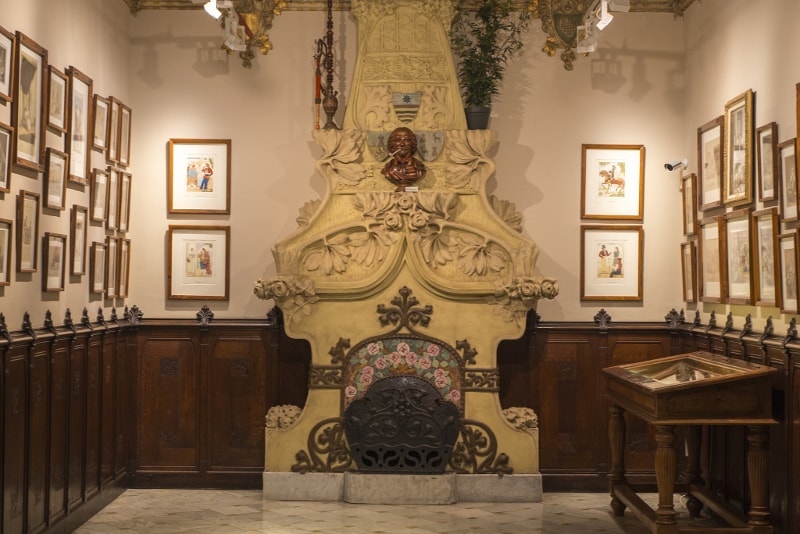 Located in the center of Barcelona, in the Mornau Palace, you will find something unusual – The Hash Marihuana & Hemp Museum. Take an interesting journey to discover this plant species! The museum also focuses on how hemp can be used for agricultural and industrial purposes such us clothing or cosmetic made from hemp fiber.
39- Experience a stunning spectacle of water, lights and music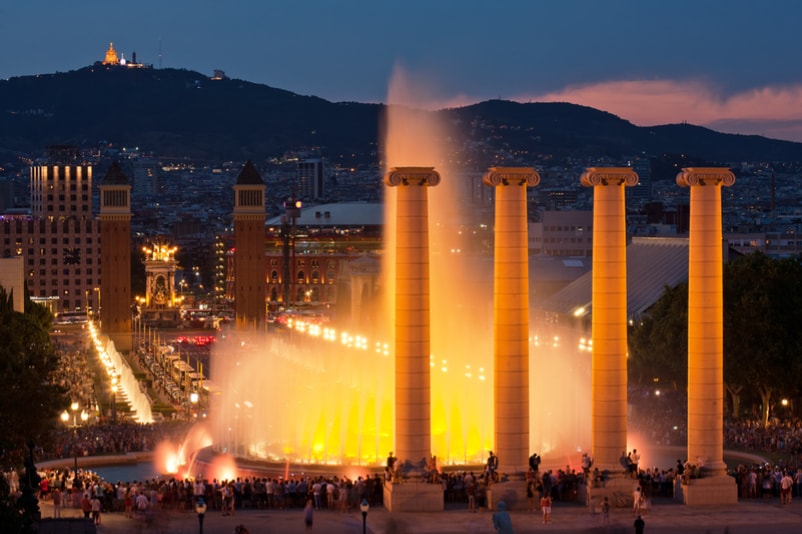 Montjuïc Magic Fountain is located just below the Palau Nacional on the Montjuïc hill.  It's the biggest ornamental fountain in Barcelona and offers an impressive display of music, water acrobatics and lights while generating over 50 kinds of shades and hues.
40- Get lost in Park of Horta Labyrinth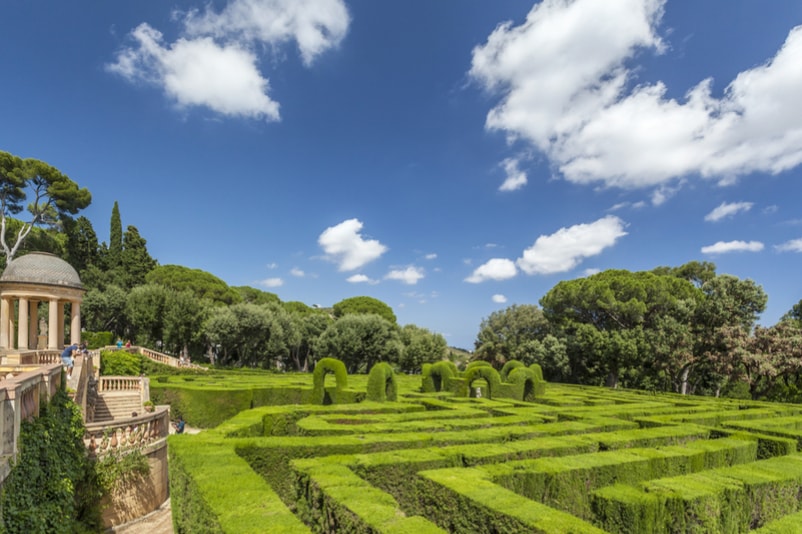 Located on the Northern edge of the city, Park of Horta Labyrinth is the oldest garden in Barcelona and an unusual place to visit, where the walls of the maze create over 2,000 feet of twists and turns for visitors to get lost in. Find your way to the center of the labyrinth, if you can! 🙂
41- Discover a wine-lover's paradise
Visit some of the most famous wineries near Barcelona and discover a wine-lover's paradise. Taste small production cava and wine served by the hand of their makers.
42- Taste a paella Parellada at 7 portes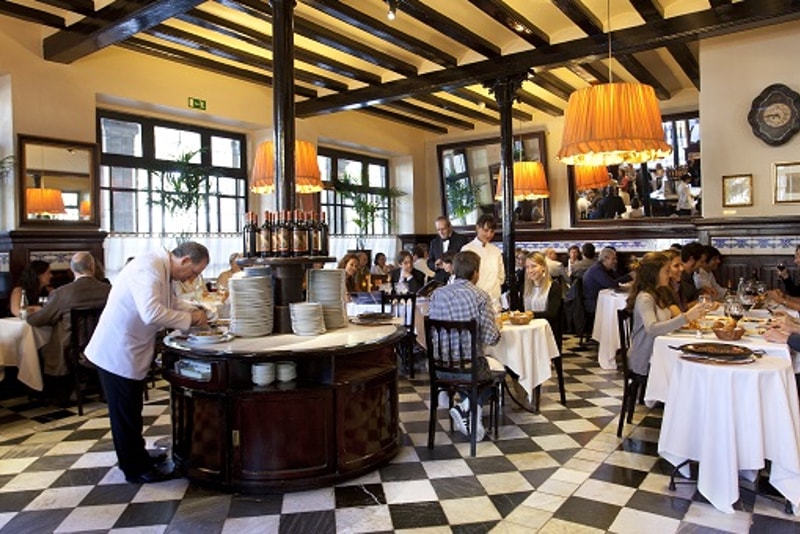 7 portes is more than a classic in the city of Barcelona. Its cuisine presents traditional catalan dishes with rice specialties as the main attraction. Founded in 1836 as a cafe and converted into a restaurant in 1929, 7 Portes has been visited by a long list of the famous from artists to world leaders. Picasso was a regular client.
43- Try grilled seafood at Xiringuito Escriba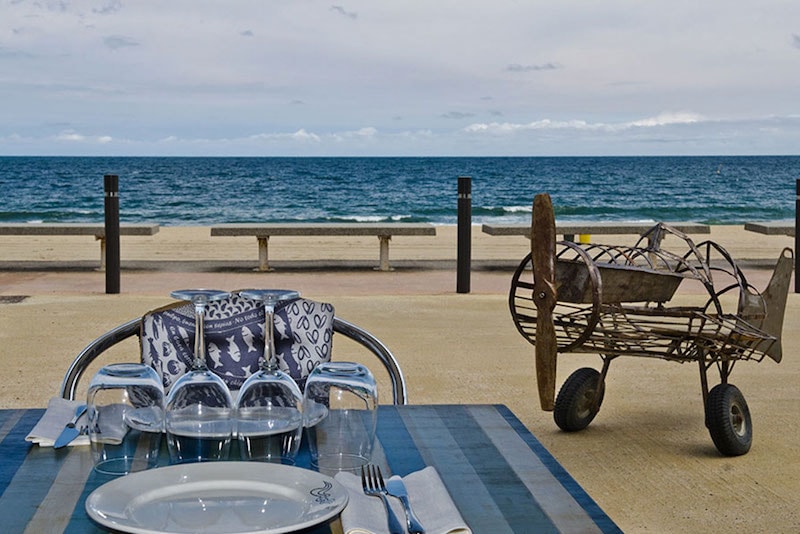 Paella with a beautiful view is tastier, and there are no doubts about it. The popular seafront restaurant Xiringuito Escriba is must try if you are food lover.
44- Savour incredible tapas at Cal Pep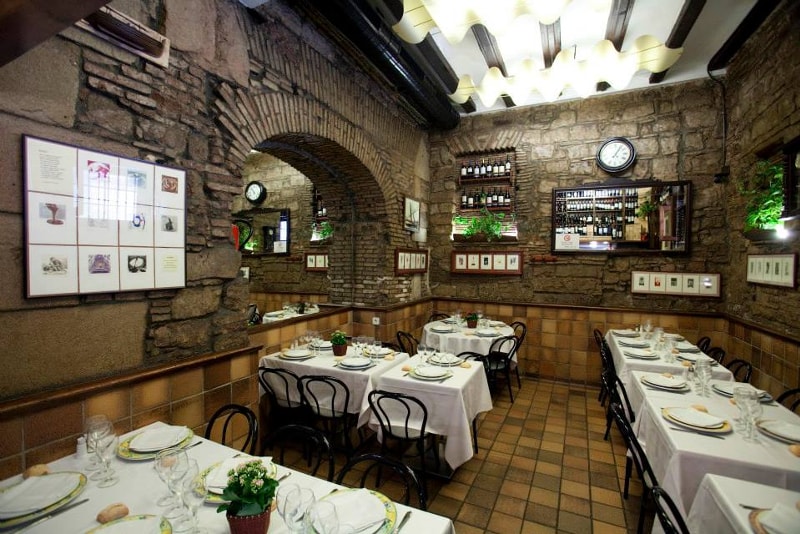 Cal Pep is a great place to experience authentic Catalan tapas. Squeeze through the door and enjoy a bottle of wine while you try the city's best tapas.
45- Drum the night away at Mar Bella beach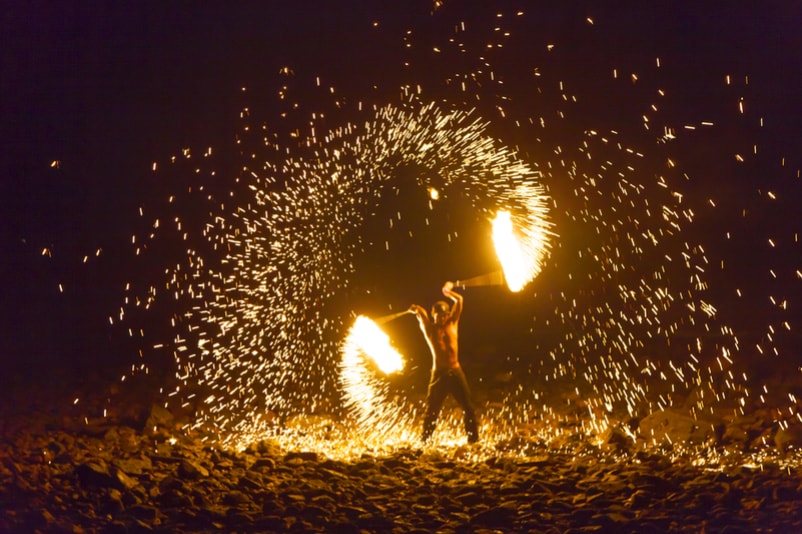 Be part of full moon party! Once a month, the beach at Mar Bella turns into a hippie gathering. When the night comes, people of all ages gather at the beach for howling and partying.
If you have a favourite thing to do in Barcelona that wasn't mentioned in this list (oh no!), share the love and leave it in the comments so others can experience the joy that you did!
Enjoy Barcelona !
Share it on Pinterest 🙂