While Sintra is known for its many extravagant 19th-century villas, Quinta da Regaleira is undoubtedly one of the small town's most notable attractions.
The sprawling property is a UNESCO World Heritage Site and plays a significant role in Sintra's cultural landscape.
Book your Quinta da Regaleira tickets and/or tour to experience neo-gothic grandeur on a truly magnificent scale. Feast your eyes on ornate turrets, intricate carvings, lush gardens and stone gargoyles as you wander around the villa's well-kept grounds.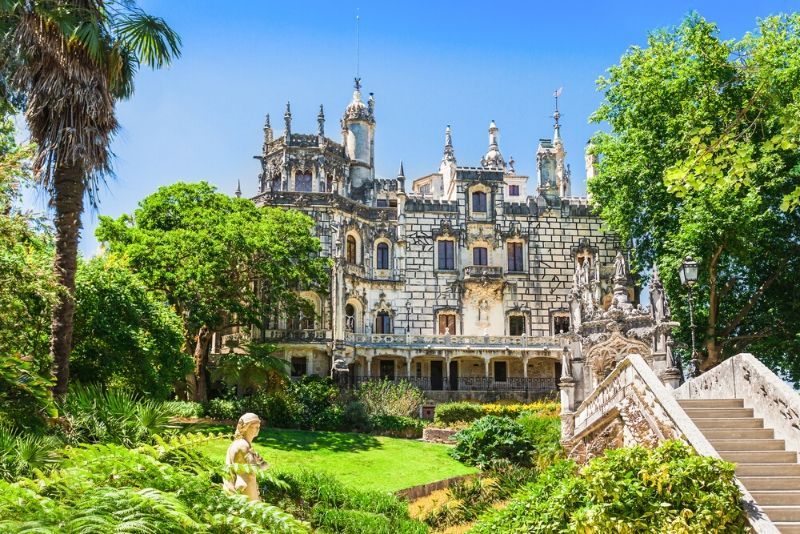 Here's all you need to know about Quinta da Regaleira, one of the most exciting day tours from Lisbon.
How much do Quinta da Regaleira tickets cost?
Quinta da Regaleira tickets can be bought online or at the onsite ticket office. If you choose to buy online, your ticket will be valid for a single entry for up to 120 days after you've paid for the ticket. Ticket prices are as follows:
Adults: €11
Children (6-17): €6
Children under 6: Free
Buying tickets online means you'll get to skip the queue, which can get quite long in peak season.
Who is eligible for discounts?
Quinta da Regaleira offers a reduced ticket price of €6 per person for local professors and school children visiting in a school group. Seniors (65-79) may also enter the villa for €6 per person.
Is it possible to visit for free?
Sintra residents, seniors who are over the age of 80 and journalists may all enter Quinta da Regaleira for free. They will need to present the correct identification and be issued a ticket in order to be given free entry.
Should you book in advance?
Booking Quinta da Regaleira tickets ahead of time provides you with tickets that allow you to skip the queue, thus giving you more time to explore the grounds.
Certain Quinta da Regaleira tours can also fill up quite quickly, so it is best to book your tour in advance to secure your spot.
What are the best Quinta da Regaleira tours?
Audio guides
Audio guides can be bought for a small cost on top of your ticket price. You can choose between renting an audio guide from the ticket office at the villa, or downloading an audio guide ahead of time— just remember to bring your own headphones.
Self-guided audio tours are a great way to explore Quinta da Regaleira at your own pace. They are available in several different languages and provide information about the villa's most notable features.
In-house, guided tours
Quinta da Regaleira offers 1.5-hour guided tours led by professional local tour guides, who are knowledgeable about the history and features of the villa.
These tours aim to give you an in-depth insight into the villa's fascinating history. Guided tours are available between Tuesday and Saturday, and can be booked ahead of time or at the onsite ticket office.
Private tours
Private tours, offered by third-party tour operators, can be customized to your schedule and interests. These tours usually include hotel transfers for your convenience, and you may opt to include additional destinations in Sintra and surrounding areas
You'll get to ask your guide questions about what you see at the villa and enjoy a fully personalized experience— making the most of your time at Quinta da Regaleira.
Are there any combined tickets or tours including Quinta da Regaleira and other attractions?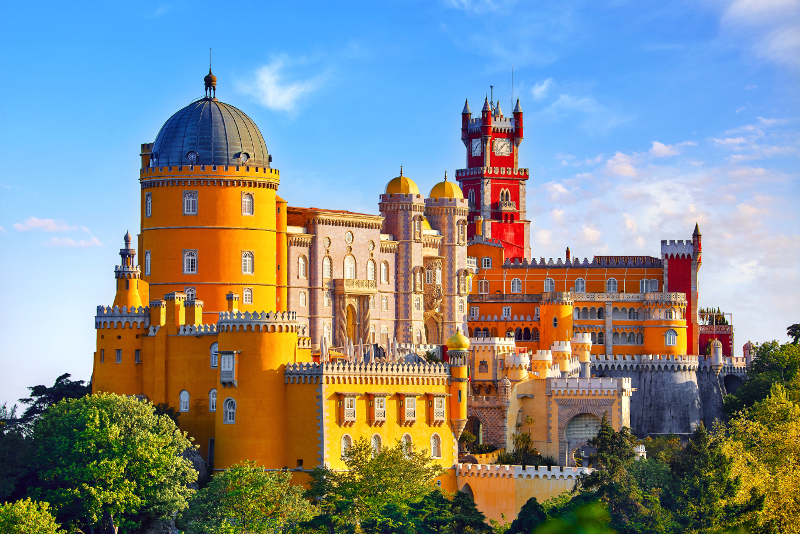 Combined tickets and tours often provide affordable and time-saving solutions for seeing more than just one attraction during your time in Sintra.
Quinta da Regaleira, Sintra and Pena Palace day trip from Lisbon: Get out of the hustle and bustle of Lisbon for the day as you make your way to the romantic gardens of Quinta da Regaleira and Pena Palace in Sintra.
Quinta da Regaleira and wine tasting in Sintra: Visit the famous villa before enjoying a traditional Portuguese lunch and wine-tasting experience at a local winery. You'll also get some time to relax at Praia das Maçãs.
E-car self-guided tour that visits Quinta da Regaleira and other attractions: Hire a Twizy electric car for the day, which is perfect for Sintra's narrow streets, and explore some of the town's most popular attractions.
What will you see inside?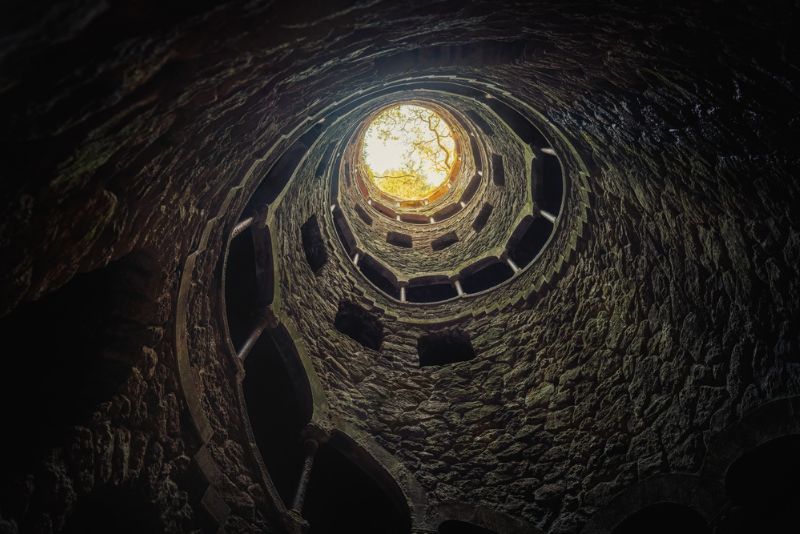 Quinta da Regaleira is best known for its eccentric architecture and lush gardens. The large property was the combined vision of the opera-set designer, Luigi Manini, and the famous Brazilian millionaire, António Carvalho Monteiro.
The villa is filled with interesting artifacts, decor pieces and intricate stone carvings. The palace itself is decorated with an ornate facade, snarling gargoyles and spiraling turrets.
The neo-gothic architecture is both romantic and imposing and makes for an enigmatic atmosphere.
The luxurious gardens are most famous for the Initiation Well, which has a Templar Cross inscribed on the bottom. You can reach the bottom of the well by descending a spiral staircase. The well is just one of the garden's unique and fascinating features!
There are a vast number of quirky and unusual features, many of which are references to mystic ideologies, scattered throughout the palace and the gardens, so you should take your time when exploring— you wouldn't want to miss anything!
How to get there?
Sintra is just 40 minutes from Lisbon and can easily be reached by bus or train. The walk to Quinta da Regaleira is around 20 minutes from Sintra Station and around 5 minutes from Sintra's tourist office.
Keep in mind that there is no parking at Quinta da Regaleira, so if you plan on driving to the villa you'll need to park at one of Sintra's nearby parking lots and then walk to the villa from the parking lot.
What are the opening times?
Quinta da Regaleira is open from 10 AM to 6:30 PM between October and March, and from 10 AM to 7:30 PM between April and September. The last entrance is at 5:30 PM throughout the year, so make sure that you arrive at the villa before then.
The villa is closed on the 23, 24 and 24 of December, as well as on 1 January. Quinta da Regaleira's administrative services are closed on public holidays. Saturdays and Sundays.
When is the best time to visit Quinta da Regaleira?
As the Quinta da Regaleira is one of Sinatra's most-visited attractions, the villa can get quite busy. If you want to avoid the crowds, try visiting the villa as it opens or just before closing. Try to go during the week if you can.
Which other day tours to Sintra can be done from Lisbon?
Travel tips
Quinta da Regaleira visitors are not allowed to pick plants from the gardens or touch any display objects.
Drones, tripods, and flash photography (inside the palace and chapel) are all prohibited. This should not discourage you from taking photos on your camera or phone.
Wear comfortable shoes for walking around the villa grounds.
Book your Quinta da Regaleira tour in advance to secure your spot on your preferred excursion.