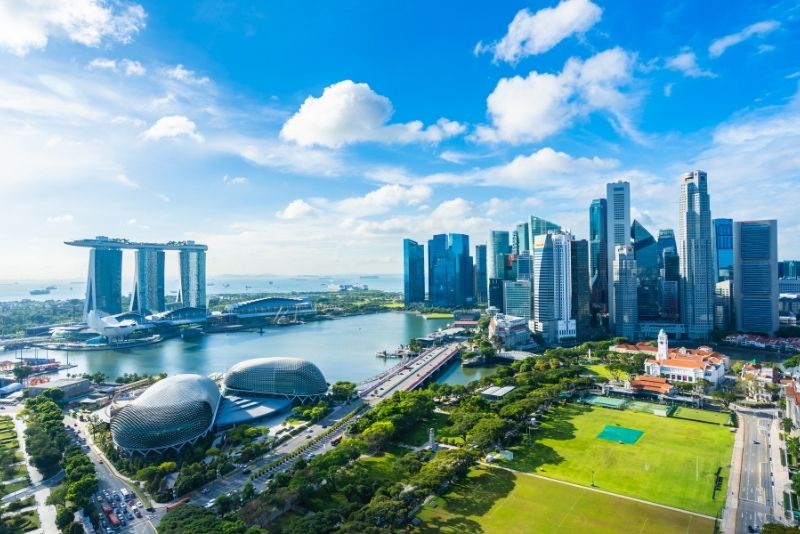 World-class glamour, a well-deserved reputation as a foodie's paradise, and plenty of sun, sand and adrenaline-pumping activities make Singapore one of the best destinations in Southeast Asia.
This relatively new island country and city-state was formed in 1965 after ending British rule and then officially separating from Malaysia. Since then, Singapore has experienced amazing growth and today is one of the richest (and more expensive) countries in the world. Don't let that deter you, though – this culturally diverse nation has plenty to offer, including plenty of free attractions.
Discover amazing food at hawker centers and Michelin-starred restaurants, visit out-of-this-world attractions (how do giant metal trees sound?), and escape to golden beaches or hop on a river cruise.
No matter your interests or how long your trip is, you won't run out of fun things to do in Singapore.
Want to dive straight in? Browse our catalog now!
1 – Marvel at the lights in Gardens by the Bay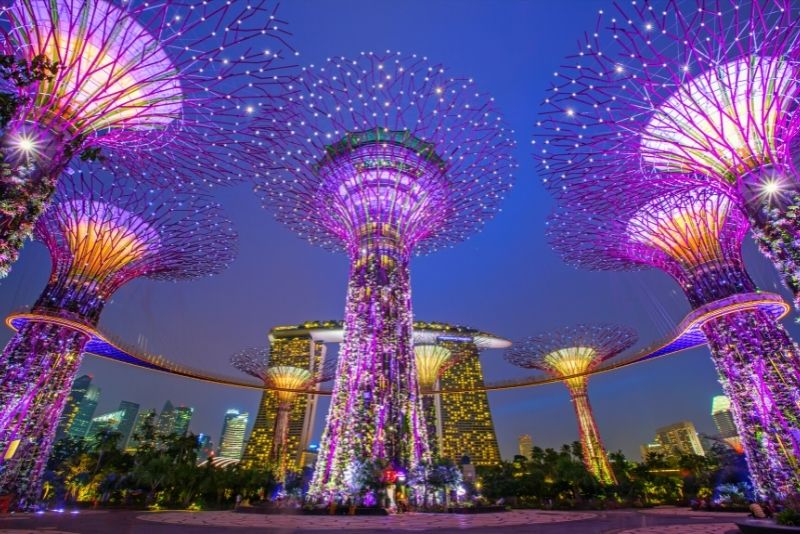 This unique 250 acres space is made up of three gardens sitting right on the waterfront. With three conservatories and the world's largest glass greenhouse, Gardens by the Bay is an exciting destination with much to see and explore.
The main attraction here is the Supertree Grove, a garden of 18 towering structures that resemble surreal metallic trees covered in colorful lights. The trees are up to 50 meters tall and some are connected with a skywalk. Visit after dusk (when the tree lights go on) for the best view, and around 8pm for a great music and light show.
More to explore include a flower garden inspired by fairy tales and a Cloud Forest filled with mist and featuring a 35-meter-high indoor mountain and one of the world's tallest indoor waterfalls. The gardens feature plants from all over the world – from Baobabs trees from the African savannah to succulents from the desert to exotic flowers from South America.
Want more? Hike the trails that cut through the wetlands, explore outdoor sculptures, and head up to the Supertree's canopy observatory for views over the Marina Bay area.
See also: Gardens by the Bay Tickets Price – All you Need to Know
2 – Discover movie thrills at Universal Studios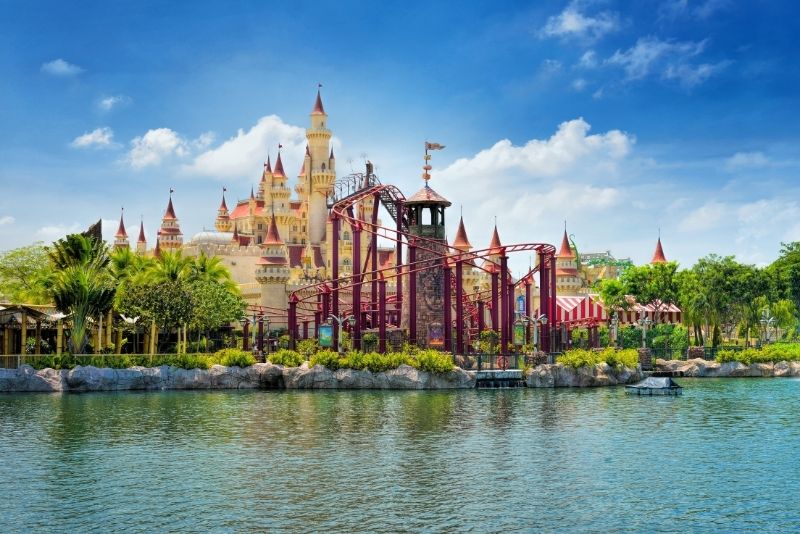 Looking for fun things to do in Singapore with kids? The only Universal Studios theme park in Southeast Asia is located within the Resorts Word Sentosa, an entertainment area that also includes casinos, an oceanarium, and a waterpark.
The 62 acres park is divided into seven themed areas, each featuring its own rides, restaurants, shops, and attractions. From an area featuring New York landmarks to a Sci-Fi City metropolis to Ancient Egypt and The Lost World of Jurassic Park and Waterworld, the park offers plenty to keep you occupied all day long.
Rides include a 4D dark ride motion simulator, a steel dueling roller coaster, an inverted roller coaster modeled after Battlestar Galactica, a dark indoor roller coaster inspired by The Mummy Film, river rapids raft ride, and a number of junior and family rides. There's also plenty of live entertainment and parades.
See also: Best theme parks in Singapore
3 – Explore history at the local Chinatown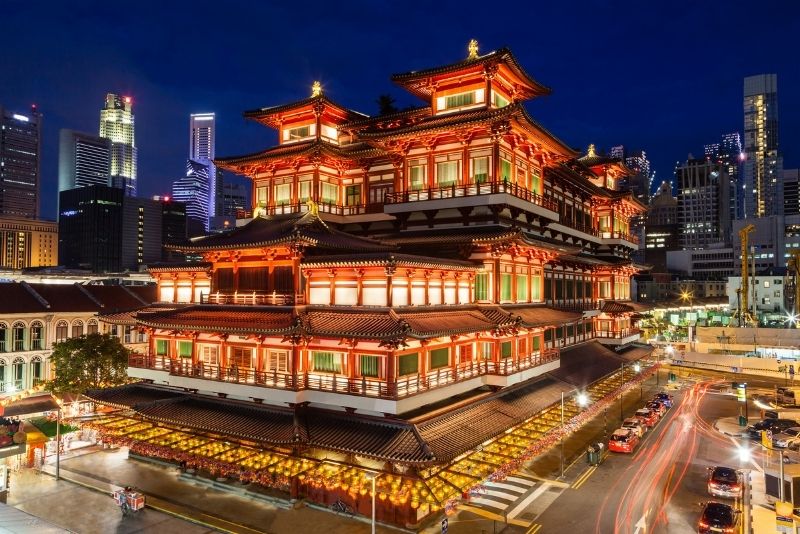 Chinatown was once the main residence area for ethnic Chinese settling in Singapore. Although this isn't the case anymore and Chinese immigrants have spread all over the island, Chinatown has retained its cultural and historical significance.
Temples, museums, great traditional restaurants, and great must-see architecture and landmarks are just the beginning of what Singapore's large Chinatown has to offer – and arguably the most unforgettable of all things to do in Singapore.
The area's most significant temple is the Chinese Buddha Tooth Relic Temple & Museum, which features an exhibit on Buddhist history and is said to be home to one of Buddha's real teeth. The tooth is held inside a giant stupa made from over 300 kg of gold. The temple also has a beautiful rooftop garden and offers film screenings and lectures related to Buddhism.
Another great temple to visit is Sri Mariamman Temple. Despite being located in Chinatown, it's actually a Hindu temple – and the oldest of its kind in Singapore. It is easily recognizable for its stunning facade, which features a colorful and ornate grand tower entrance decorated with hundreds of figures and statues. Thian Hock Keng temple, dedicated to the sea goddess Mazu, is also a popular stop when exploring Chinatown.
4 – See water creatures at River Wonders (formerly known as River Safari)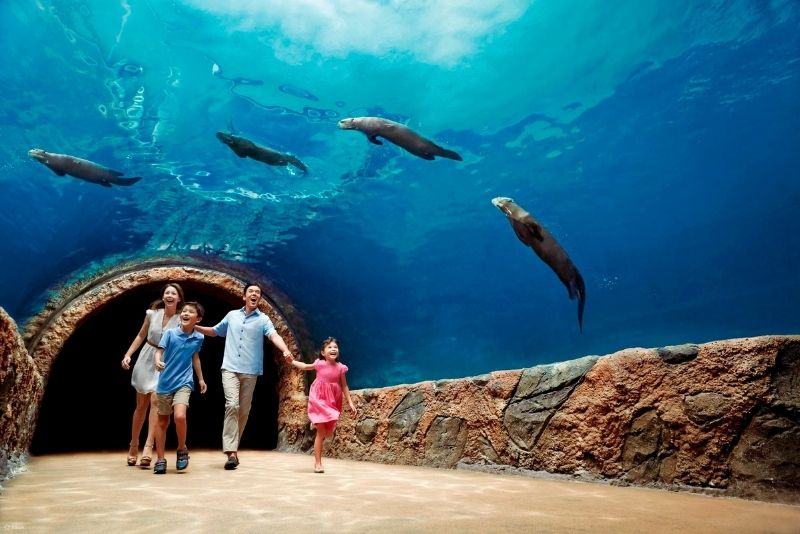 A river-themed wildlife park, River Wonders is home to over 5,000 animals, 14 different exhibits and areas, theme park rides, and a special attraction dedicated to giant pandas.
The park's areas are modeled (and named) after famous bodies of water, so visitors will find areas called Mekong River, Nile River, Ganges River, Lake Tanganyika, and Wild Amazonia, among many others. The animals and activities in each zone depend on the area they cover. For example, the Congo River area features African dwarf crocodiles and all kinds of colorful fish, while the Yangtze River zone is home to red pandas, Chinese giant salamanders, and Chinese softshell turtles.
The main attraction at River Wonders is, without a doubt, the Giant Panda exhibit, which features a pair of pandas living in a climate-controlled giant enclosure that mimics their natural environment.
In addition to a 15-minute long river cruise, visitors can also take a shorter ride on the Amazon River.
5 – Meet creatures big and small at the Singapore Zoo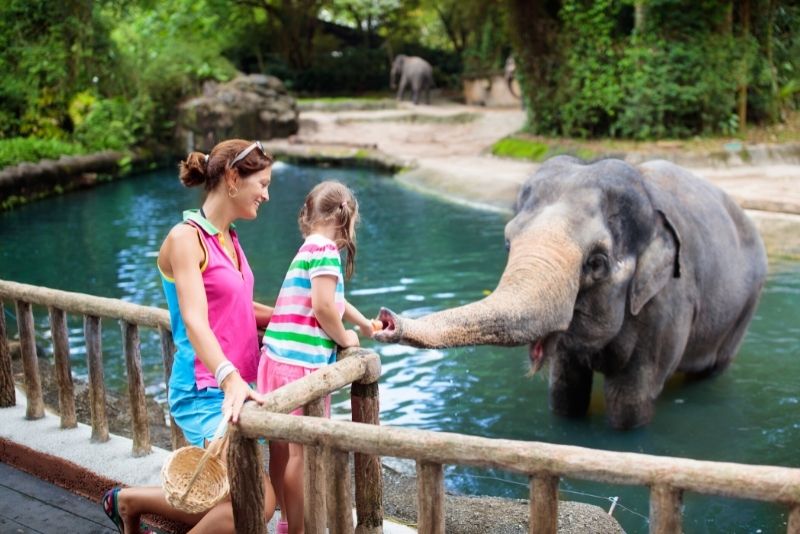 Visit Singapore Zoo, one of the unmissable things to do in Singapore for animal lovers. Ranked as one of the best zoos in the world, the zoo covers 69 acres and is home to over 2,800 animals living in barrier-free spaces that mimic natural habitats. Many of the species that call the zoo home are threatened or endangered.
The zoo is divided into different exhibits, such as Fragile Forest (which mimics a rainforest habit and is home to sloths and the Malayan flying fox), the RepTopia reptile house, and Wild Africa, housing large animals like African lions, giraffes, and white rhinos. Penguins, giant tortoises, Asian elephants, and kangaroos are all represented here as well.
There are plenty of activities and things to do here as well, including behind-the-scenes wildlife tours, feed-the-animals experiences, and live shows.
6 – Come face-to-face with predators at Singapore Night Safari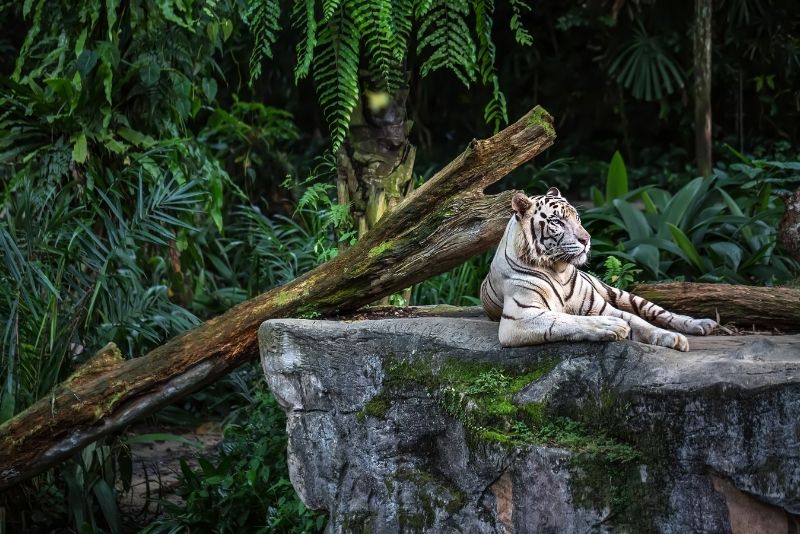 The world's first nocturnal open zoo shows you animals as they truly live in the wild – awake and active when the sun goes down. Almost 1000 animals (from Indian rhinos to Asian elephants) call the park home, and over 40 percent of them represent threatened species.
Housed in open enclosures with natural barriers (no cages here) that mimic the real habitat in the wild, seeing the animals here is a great experience for both children and adults.
The park is divided into six zones and you can explore them by taking the park's tram or by following the marked walking trails that cut throughout the park. We recommend the trails if you don't mind the walking, as they take you through habitats imitating the jungles of Singapore.
Trails and enclosures are illuminated using special lighting that imitates moonlight – it's bright enough to catch sight of the animals in the distance but not so bright that the animals' natural sleeping cycle is affected.
You'll also be able to catch performances (including tribal dancing and fire-eating shows) throughout the evening.
7 – Treat your taste buds to a food tour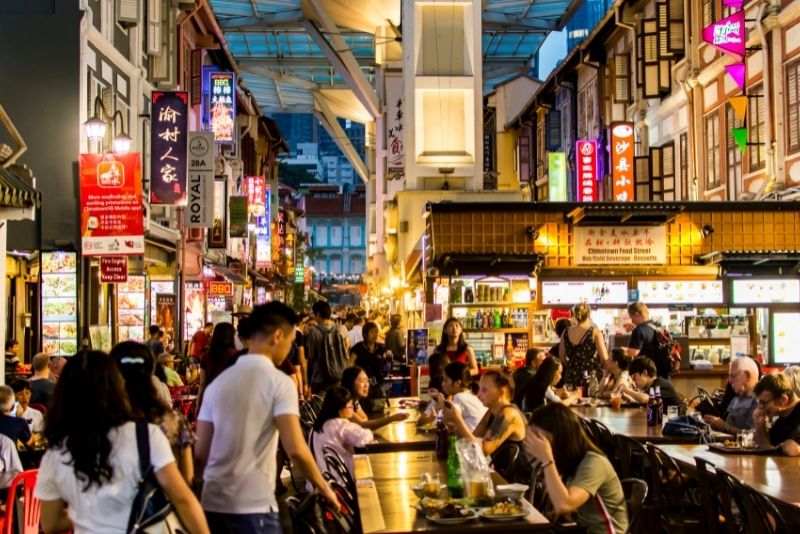 Singapore is a foodie's heaven. From Michelin-starred restaurants to hawker street food to iconic local dishes, Singapore is a food paradise.
If you want to eat like a local in Singapore, a food tour will give you a glimpse into the hidden local culinary treasures. Want to really dive into the history and culture of the country? Grab a spot on a tour that takes you to a number of hawker centers, where you'll have five hours to explore Singapore's vibrant neighborhoods and most tantalizing dishes based on Chinese and Malaysian cuisine.
Want something more exclusive? There are private walking tours available that focus on food. Head to Chinatown and Little India and discover the best cuisine while hearing stories about the people that make it. Or join a "secret food tour" to taste some of Singapore's signature dishes at several different stops.
Want to try unique or more relaxing? Marvel at the views of the city as you enjoy a dinner cruise or explore on a bike with food stops along the way.
Sponsored placement
Save on sightseeing with Singapore Passes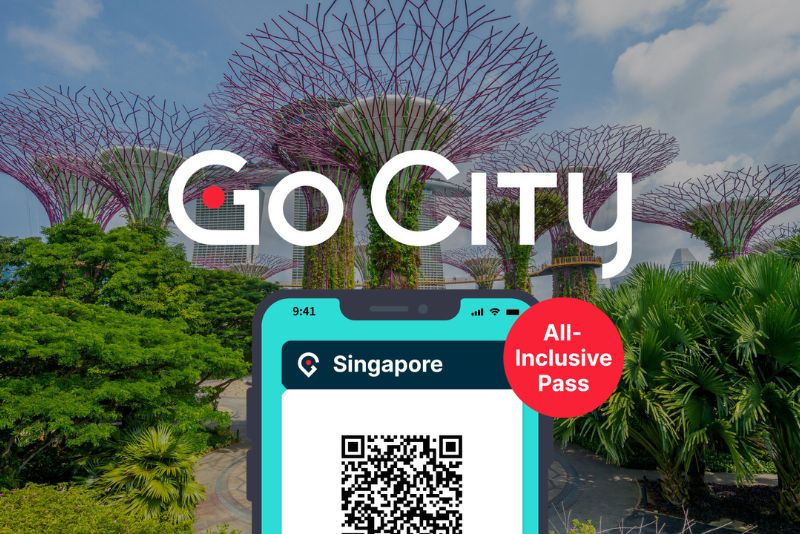 Are you looking to visit Gardens by the Bay, SkyHelix Sentosa or Bird Paradise? Check All-Inclusive pass and Explorer Pass and save up to 50% on more than 50 top Singapore attractions – see more, spend less!
8 – Watch sharks and dolphins at the S.E.A. Aquarium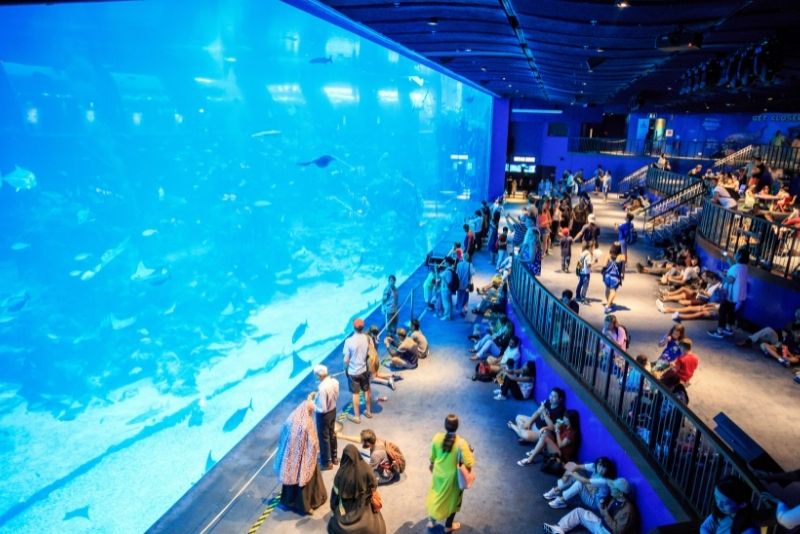 The South East Asia Aquarium houses over 100,000 marine animals in 49 separate habitats. Half of the aquarium's population resides in the massive Open Ocean tank, where glass panels 36 meters wide and 8 meters tall provide an immersive experience like no other, one of the best things to do in Sentosa for children and adults alike.
In addition to Indo-Pacific bottlenose dolphins, the park is also home to sharks, manta rays, and the rare chambered nautilus. Thousands and thousands of colorful fish and sea creatures of all sizes fill the water here, living in simulated shipwrecks and marine environments. You can also pet sea cucumbers and sea stars at the touch pools and get up close to sharks.
Zones within the park include the South China Sea with its ells and lionfish, the East Africa area, and the Red Sea area with its amazing corals and colorful life like the orange-lined triggerfish.
Looking to save some money when visiting? The Sentosa Fun Pass offers entry to the aquarium, as well as over 70 other attractions and activities.
9 – Discover an urban paradise at East Coast Park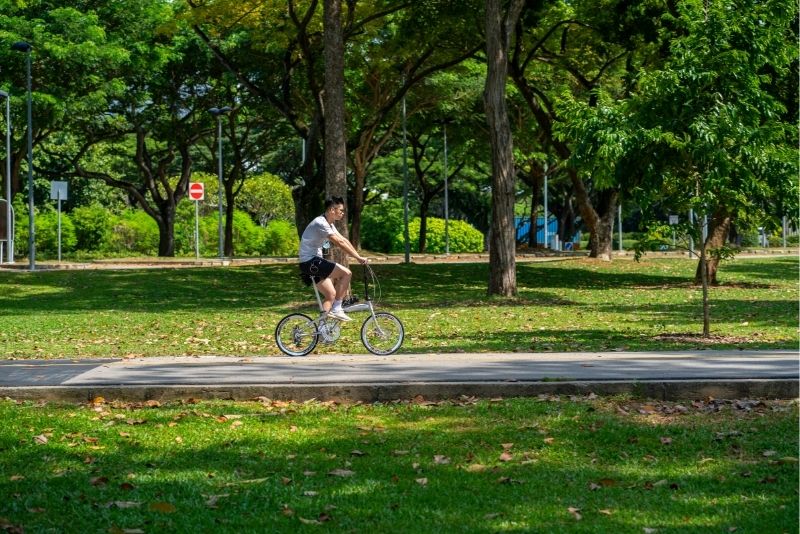 Part green park, part beautiful sandy beach, this 460-acre reclaimed land space has become an oasis for the locals – and a great place to visit if you want a break from the city lights and activity.
Whether you're looking to picnic under the palm trees, try one of the local restaurants or enjoy the coastline, the East Coast Park has something for you. Traveling with kids? There's a large playground with a water play area here as well. You can even swim at the beach or set up a towel and sunbathe for hours.
You'll find a sailing center here (where you can also try windsurfing), a bicycle renting kiosk, an indoor mini golf course, and Singapore's longest fishing jetty, where you can go rollerblading or jogging.
10 – Try Singapore's famous local beer during a Tiger Brewery Tour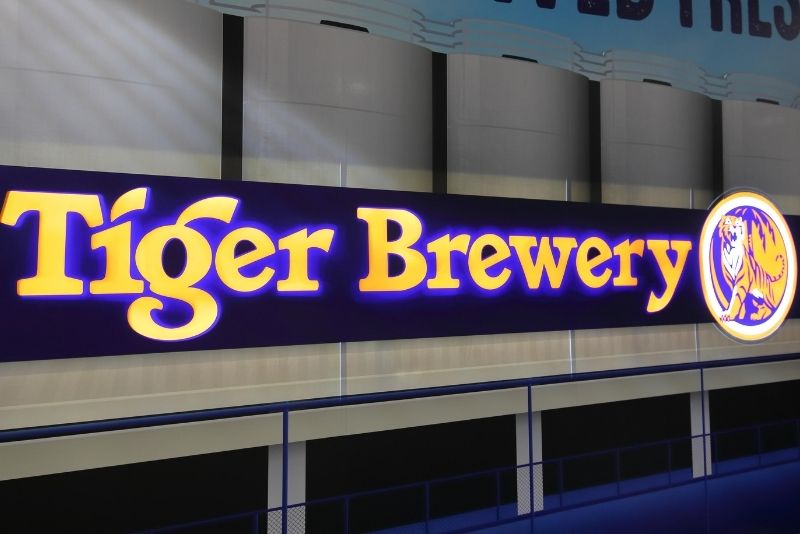 Singapore's most iconic beer is best experienced with a factory tour. Why just sit somewhere with a glass when you can discover the history behind Tiger, witness the brewing process, and sample a variety of flavors – all in a single tour.
There are a number of beer tastings and tours available. For the ultimate experience, try a Tiger Brewery experience, where you can peek behind the scenes to see how the famous beer is brewed and packaged. The tour also includes many photo opportunities, a brief lesson on how to pour the perfect pint, and a chance to sit down and try a range of different beers.
Want to see where the locals go for their beer? You can also join a tour to visit four different hawker centers (including the Chinatown Complex and the Maxwell Food Center) for a fun three-hour tour to help you discover the real Singapore.
If you're up for something even more unique, a "beach and beer" tour could be perfect for you! Take a walk on Changi Beach as your guide shares its role in WWII, then head to the Little Island Brewery Co. for a taste of locally-brewed beer.
11 – Experience the beauty of a candlelight concert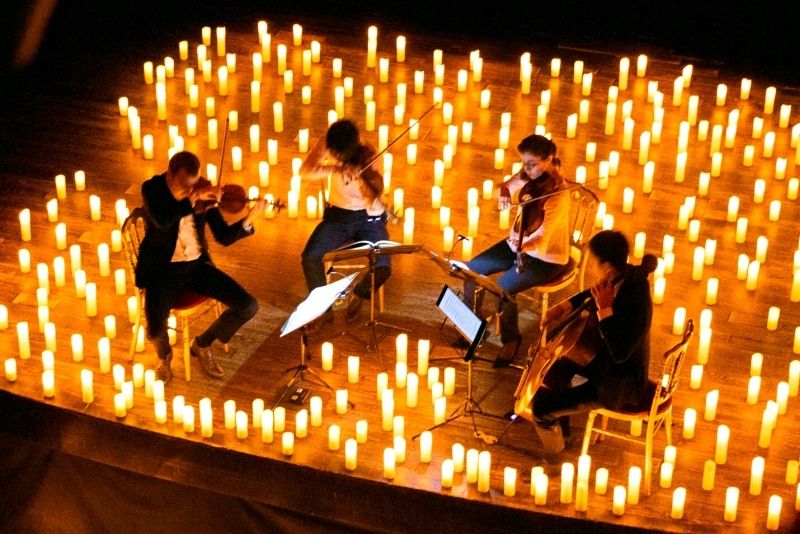 For a one-of-a-kind evening out, it's hard to beat candlelight concerts, a worldwide phenomenon that has taken over Singapore by storm. Enjoy a host of live concerts in some of Singapore's most iconic venues, where orchestras and musicians perform surrounded by hundreds of candlelights as the only lighting – one of the best romantic things to do in Singapore for couples.
Sit back and enjoy the serenity and intimacy of a candlelight experience as you experience live music as you never have before. From Beethoven and Vivaldi to grand movie soundtracks to homages to Queen and the Beatles, there's a candlelight concert for everybody in Singapore.
Experience your favorite music reimagined to be played by string quarters and piano solos inside magical old theaters, under the stars, and in unique settings such as the S.E.A. Aquarium or the Gothic chapel at the CHIJMES Hall.
12 – Discover historical treasures at the National Museum of Singapore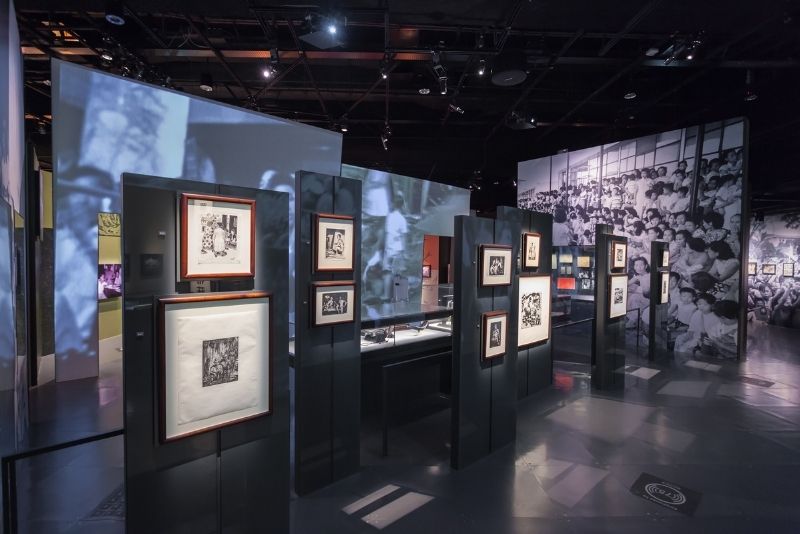 If you're interested in learning how Singapore came to be (as well as its long cultural history), this is the museum to visit. The museum's permanent collection is divided into a number of galleries retracing the country's history as back as the 14th century, then helps visitors travel all the way to the present day.
Immersive installations, film footage, audio narrative, and soundscapes bring history and culture to life in the different exhibitions and complement the many artifacts on display.
Important objects here include the Singapore Stone (which offers clues about what life in Singapore was like hundreds of years ago), a daguerreotype (old photograph) of Singapore Town, and a traditional Xin Sai Le puppet stage dating back to the 20th century.
The National Museum of Singapore holds a number of events throughout the year, including film screenings, art festivals, and live performances. Rotating and temporary exhibits also offer a chance to admire cultural artifacts on loan from other institutions.
13 – Prove your smarts in an Escape Room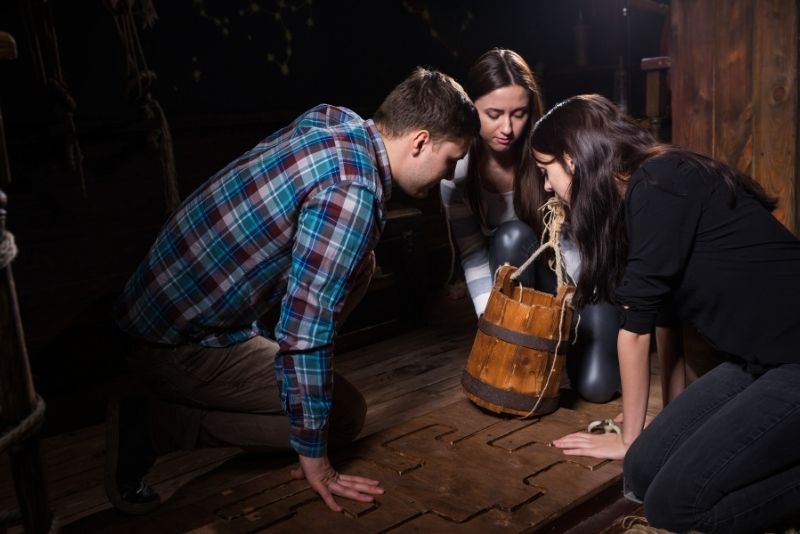 Escape rooms are popular all around the world and need no introduction. Singapore has its share of them, including some with very complex puzzles, advanced special effects, and unique settings.
Forget just being locked into a plain room and searching for clues. Singapore knows how to step things up and is out to prove it with a virtual reality escape room adventure.
Put on a VR headset and use cutting-edge technology to travel back in time and try to save the world in an amazing immersive experience. There are even virtual rooms where each player is in its own virtual reality space and cooperate to escape.
You can also try an outdoor escape room, where you take to the streets of Chinatown and for two hours find clues and solve puzzles to catch a serial killer.
14 – Meet the famous Singapore mascot at Merlion Park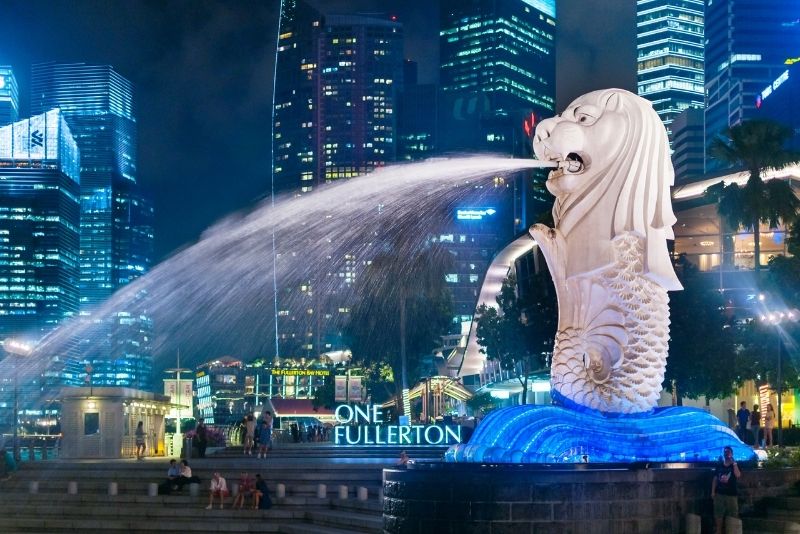 Merlion Park waterfront sits against the Marina Bay and is one of Singapore's favorite destinations. Both visitors and locals come here for the views and to catch the stunning light shows that take place Sundays to Thursdays nights every week.
The park's mascot is the mythical Merlion, which features the body of a fish and the head of a lion. Two Merlion statues are at the park, including a smaller two-meter high one and the massive main 8-meter tall lion that spouts water from its mouth.
After a walk along the water, find one of the local cafes or restaurants for a break, grab some souvenirs, or simply sit on the stone steps to enjoy the sunset.
Sponsored placement
Unleash your inner mad scientist at the Chaos Lab
Ball pits, slime stations and mad scientists, the Chaos Lab: A Creative Experience for Children has it all! This experiential outing is more than just a bit of fun and excitement, it's an excellent way for kids to get hands-on science knowledge. Book your tickets and take them on this unforgettable adventure!
15 – Travel to hell and back at the Haw Par Villa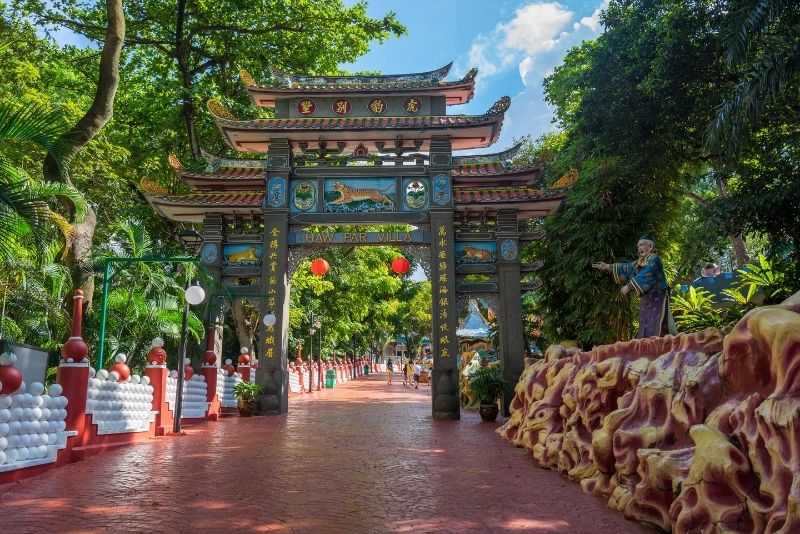 A unique theme park and cultural heritage destination, Haw Par Villa was founded by the owners of the Tiger Balm company and is designed around Chinese mythology and legends.
Many of the attractions here feature some aspect of Confucianism or Buddhism, such as the popular Ten Courts of Hell, a large tunnel visitors can walk through to see depictions of hell. This permanent exhibit is part of the 3.800 square meters Hell's Museum.
In addition to over 150 dioramas based on famous ancient and medieval books, the park also features large statues and temporary exhibits that cover topics like the Solar New Year and how different modern artists see and interpret hell.
Information about self-guided trails within the park is available so you can find the best photo spots or hunt for the 12 animals of the Chinese zodiac. Guided tours are also available. Festivals are held at the park throughout the year, including the large annual Singapore Heritage Fest.
16 – Get the best views of Singapore from the Marina Bay Sands SkyPark Observation Deck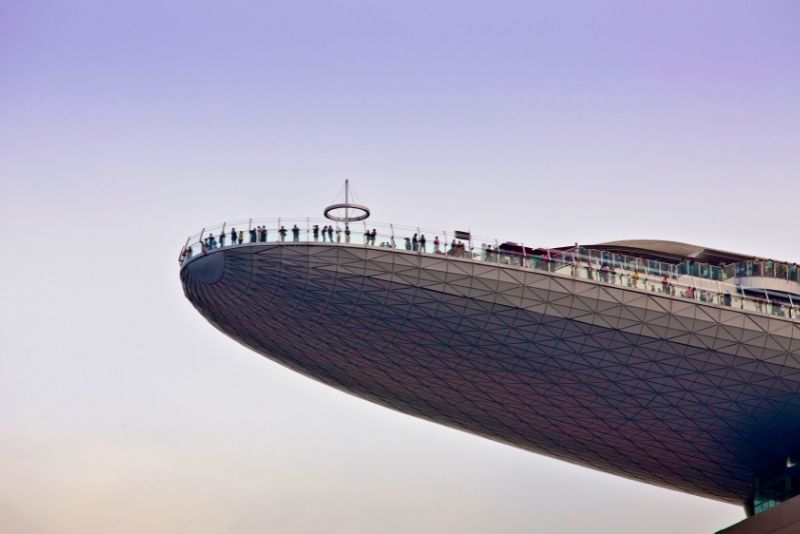 Located on the 57th floor of Marina Bay Sands Hotel, the observation deck offers Singapore's best panoramic views over the bay and the urban landscape around it. You'll even be able to catch sight of the best tourist attractions in Singapore, including Gardens by the Bay, the Singapore Flyer, and the Esplanade.
Soak in the views at night while the lights are on and Singapore shines bright all around you, or come during the day for great souvenir shots with the city right behind you. If you're stopping by in the evening, make sure you make it to the Event Plaza on the first floor by 8pm so you can catch the daily light and water show.
Unless you're a guest at the hotel, there's a fee to access the observation deck. Up for a unique experience in the sky? Sessions of SkyPark Yoga are available at the deck at 7am and 6:30pm for an extra fee.
17 – Discover new and traditional dishes at the Maxwell Food Centre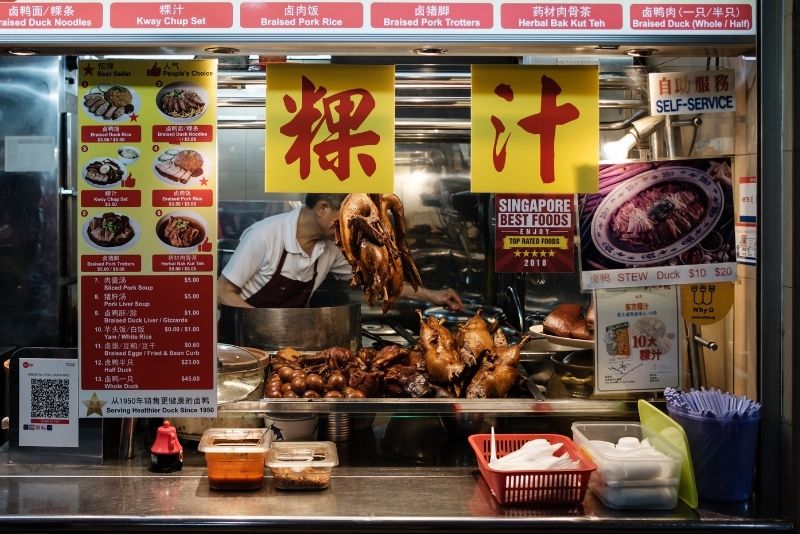 Hawker centers are a big part of Singapore's food scene and central to their culture and lifestyle. Essentially, they are open-air spaces where you'll find a large number of food stalls serving all kinds of cheap and affordable meals – though in Singapore, some are housed indoors in air-conditioned spaces. Tables and chairs are spread throughout the space so people can seat anywhere to enjoy their food.
The Maxwell Food Centre is Singapore's largest and most iconic hawker center. Located in Chinatown, the center is home to over 100 stalls, some of which have been around for decades and are legendary. Tian Tian Chicken Rice usually has a long line of both locals and tourists waiting, but Chee Cheong Fun Club's rice rolls or the Indian cuisine at Famous Queens Briyani are also worth a try.
There are must-try sweets as well, including the tapioca and coconut cake from Heng Heng Ondeh Ondeh and the red bean-filled fritters from Hum Jin Pang.
The center is pure chaos at lunchtime, so arrive after 2pm to avoid long waiting times.
18 – Explore Singapore's legacy with the disappearing trades tour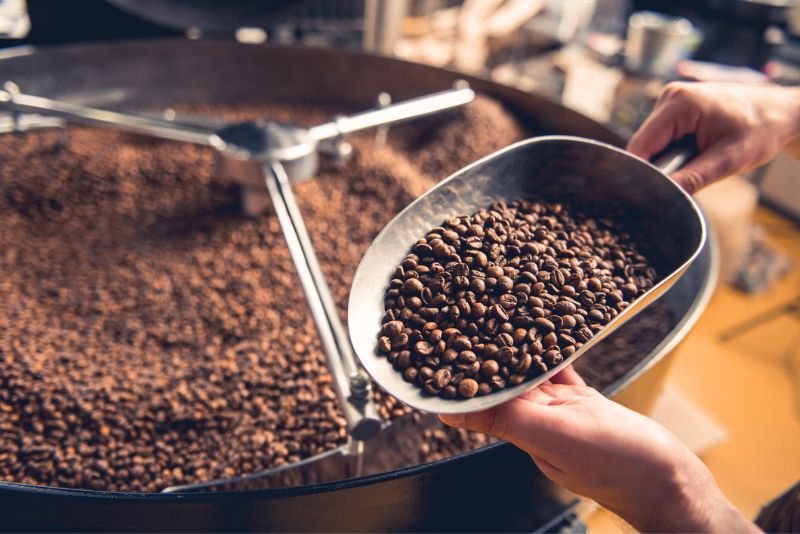 Singapore might be best known for its modern look and cutting-edge architecture, but part of the city-state still clings to its rich history. A great way to get a look into the past is to join a Disappearing Trades Tour, which dives into the Singapore of the 1950s-1980s and the trades that once defined the local culture but are now gradually disappearing.
This half-day guided tour takes you to explore three vanishing trades, starting with a stop at a traditional coffee factory. Here, you will take a closer look at Singapore's deep-seated coffee culture and, of course, taste some delicious coffee. traditions.
Next, you'll stop by a traditional bakery, where you'll learn how bread was made before automation took over — and you'll taste the final product too! Your last stop is at a paper craft house, where you'll learn the connection of this craft to Singapore's Chinese ancestors.
19 – Lose yourself among the greenery at the Singapore Botanic Gardens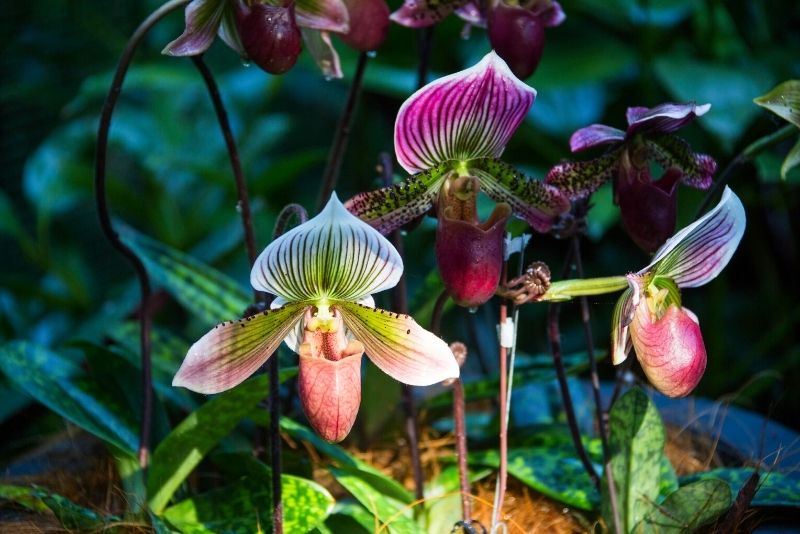 Founded over 160 years ago, this is one of very few botanical gardens in the world designated as a UNESCO World Heritage Site. Today, it houses over 10,000 plant species spread over 200 acres.
The major attraction here is the National Orchid Garden, which is not only home to over 1,200 different orchids but it's also a cultivation center for hybrids. Several buildings and areas within the orchid garden house, including a cool house for special orchids that only grow in highland forests and a colonial plantation bungalow that hosts exhibitions and information about the orchids grown here.
There's also a tropical rainforest, a ginger garden with its own waterfall, an herbarium housing over half a million specimens, and a children's garden. Smaller gardens featuring streams, sundials, and bronze statues.
A covered outdoor stage offers free concerts throughout the year and there are three lakes throughout the gardens where you can see birds.
20 – Explore land and sea with a Duck Tour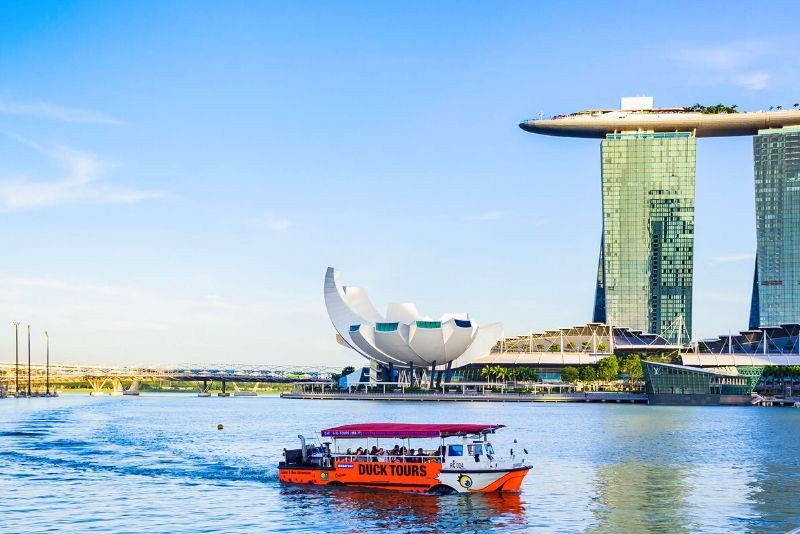 DUCKtours offer unique (and very popular) tours that take place on a retired amphibious military vehicle or a converted bus. They work on both land and water, so they provide a great opportunity to tour the city and then get into Singapore's waterways to enjoy the views.
Visit important landmarks and enjoy a drive through the Civic District on a 30-minute land tour as you listen to an audio guide about the city's most famous sights, their architecture and history. Then splash into the waters of Marina Bay to catch sight of the Singapore Flyer, Gardens by the Bay, and the Esplanade Theater.
Some tours start in the water and end on land, but you'll experience the same fun and excitement either way!
21 – Hike your stress away at The Southern Ridges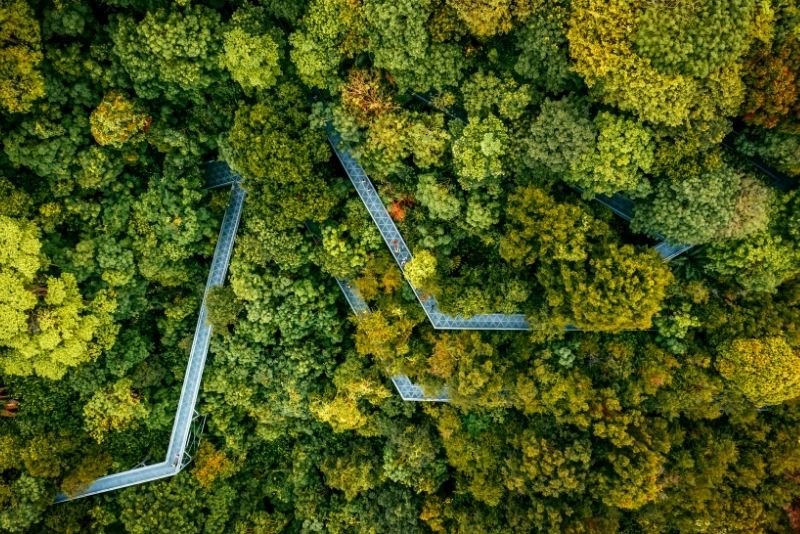 The Southern Ridges is a network of trails that stretch over 10 km and connect three different parks: Mount Faber Park, Telok Blangah Hill Park, and Kent Ridge Park (popular as a birdwatching destination).
Of the eight trails that run through the parks, some are short. The Marang Trail, less than one km long, cuts through a forest, while the Faber Trail offers great panoramic views.
Henderson Waves is a covered pedestrian bridge that serves as a trail and it's illuminated at night with LED lights. One of the most beautiful trails is the Forest Walk, a 1.3 km long elevated highway that runs among tree canopies as high as 18 meters off the ground.
22 – Get a bird's eye view of Singapore from the Singapore Flyer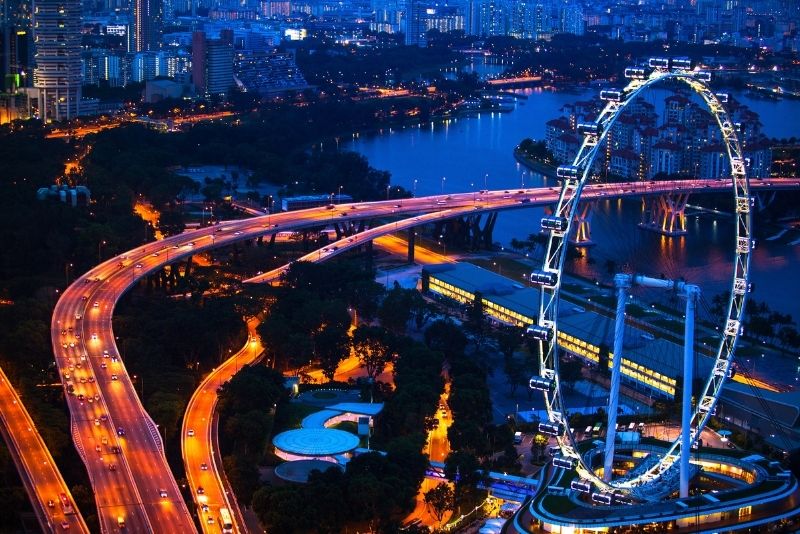 Over 165 meters high, this giant Ferris observation wheel is the second tallest in the world (after the High Roller in Las Vegas). Located in Marina Bay and with beautiful views over the water, the wheel was designed more as a way to enjoy the surroundings than as a rider – as a result, a complete trip lasts just over half an hour.
The Singapore Flyer offers 28 air-conditioned capsules that can carry up to 28 passengers each. As they move so slowly, it's possible to stand up and walk around inside the capsules to get the best views and photographs.
Before jumping on the flyer, visitors can also try the Time Capsule, a multi-sensory, immersive attraction that retells Singapore's history over the past 700 years and its incredible transformation.
23 – Spend some time at the Singapore Chinese Cultural Centre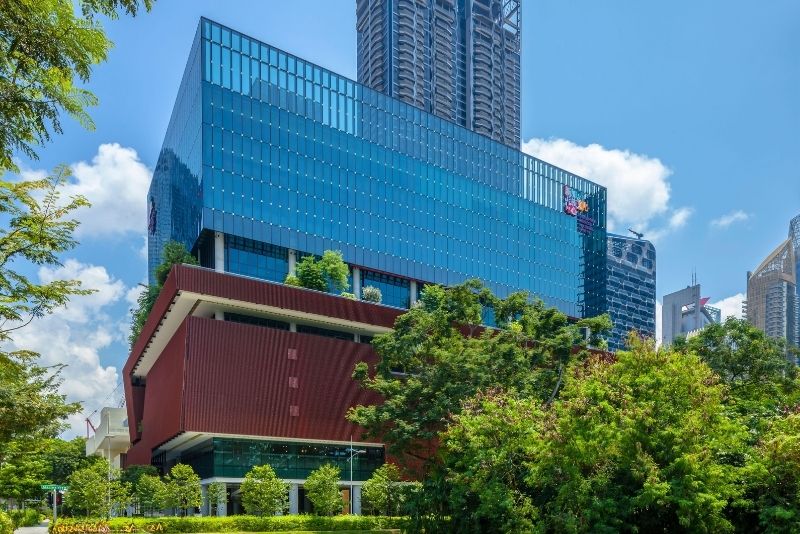 Dedicated to promoting and preserving Chinese culture in Singapore, the Singapore CCC offers a number of spaces, including a theater, exhibition halls, and a library.
It also organizes activities, exhibitions, lectures, and events throughout the year, many organized by guest speakers and teachers from China. There are also performances and cultural activities organized for the public.
In the past, the center has organized exhibitions on the art of traditional calligraphy and painting, theater and dance events, a concert that celebrated Chinese music pioneers, and installations on Chinese mythology.
24 – Pedal your way through the city with a sightseeing bike tour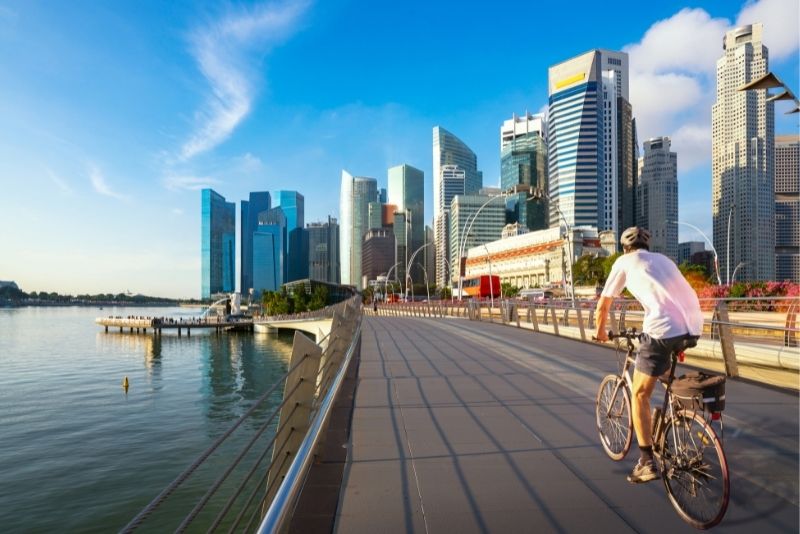 Forget walking – bike tours offer a chance to discover more of Singapore's back streets and fascinating historical landmarks. On a typical four-hour tour, you'll get to cover a lot more ground and see a lot more than you would if you were on a walking tour.
Sample local snacks as you bike through the city and stop by markets. Bike by the Singapore River and listen to your guide explain the history of the area. Or simply enjoy the stunning views as you get some exercise and explore beyond the usual tourist spots.
Are you a foodie? Join a "bike and bites" tour, where you'll get a chance to explore Singapore's food scene as you bike through the city with your guide.
For a unique experience, book a Pulau Ubin Island bike tour and enjoy the fresh air as you ride alongside old rustic villages and lots of wildlife.
25 – Discover immersive installations at the Museum of Ice Cream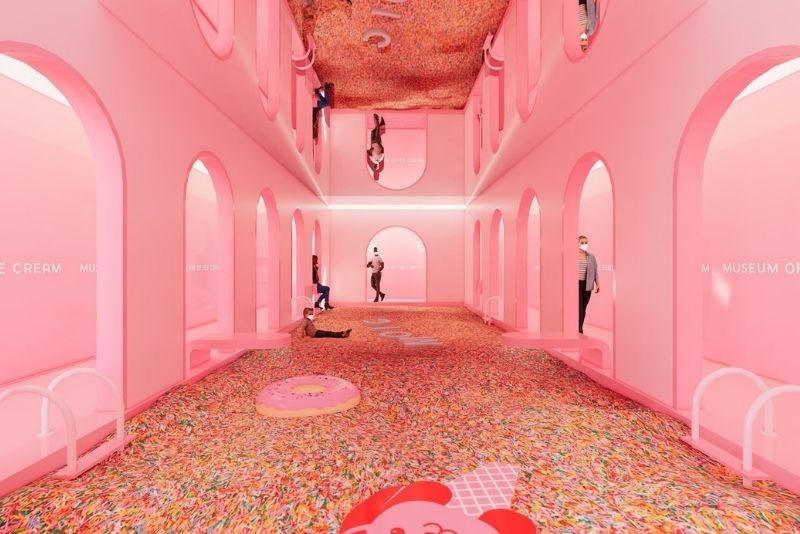 With an interior filled with pastel pink colors and 14 interactive installations, this fun museum feels more like a playground. Stop by a pink California beach, jump into a pool filled with sprinkles instead of water, and visit a playground inspired by Singaporean playgrounds of yesteryears.
Guided tours are available so you can learn more about the history of ice cream and how this sweet treat became so popular. Along the way, you can play games, leave your mark on a wall or take tons of photos.
The entry ticket includes unlimited ice cream treats and you can also stop by the cafe and retail shop to try out the museum's famous ice cream milkshakes or to pick up some merchandise.
26 – Dive into an Arabian shipwreck at the Asian Civilisations Museum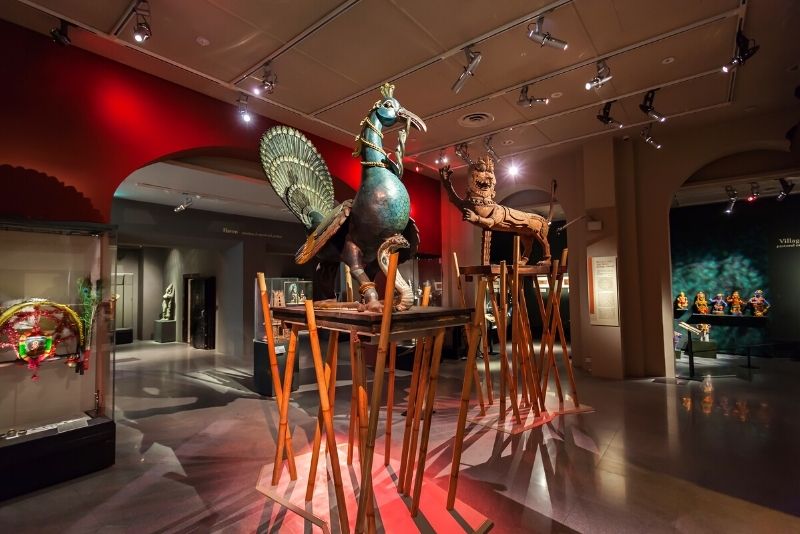 One of the quintessential things to do in Singapore for art-lovers, the Asian Civilisations Museum is a must-visit!
Dedicated to chronicling the history of pan-Asian cultures and their presence in Singapore, the museum has an impressive collection that includes porcelain, weapons, tools, costume, and calligraphy. The objects come from many different areas, including the Islamic world, China, and Malaysia – all civilizations that have a place in Singapore's history.
The museum is also home to an interesting permanent exhibit dedicated to items recovered from the 9th century Tang Shipwreck. The Arabian trading ship sank while carrying over 60,000 objects, including a very large collection of Tang dynasty ceramics, spices, and gold and silver items.
In addition to the permanent collection, the museum also holds temporary exhibitions about topics as varied as contemporary Singapore fashion, poverty and colonial ruling in Java, an insight into Cambodia's ancient cities, and a photographic display created by modern artists.
27 – Take to the skies with the Singapore Cable Car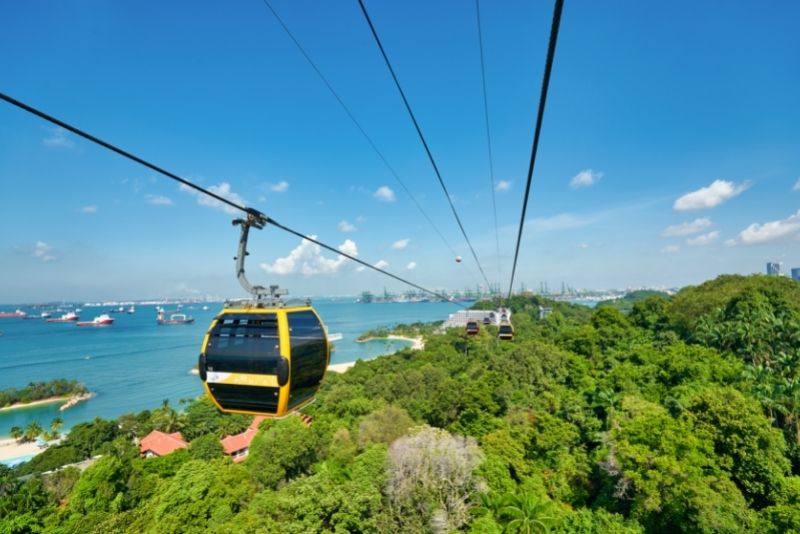 The Singapore Cable Car takes visitors from 94-meter high Mount Faber (spend some time enjoying the panoramic views before boarding the cable car) to Sentosa island. The 15-minute ride crosses above the beautiful Keppel Harbour, offering 360-degree views over the blue waters and the island before soaring over skyscrapers, beaches, and even a jungle.
Each gondola can carry up to eight passengers in comfortable, air-conditioned cabins moving 60 meters above the ground.
While technically a transportation system rather than a tourist attraction, it's no surprise that many visitors take advantage of the ride to shoot stunning aerial photographs of Singapore.
And since this iconic cable car operates until 10pm, you can even ride it twice to catch also nighttime views of the bright city lights.
28 – Take your tropical experience to a whole new level at the Tanjong Beach Club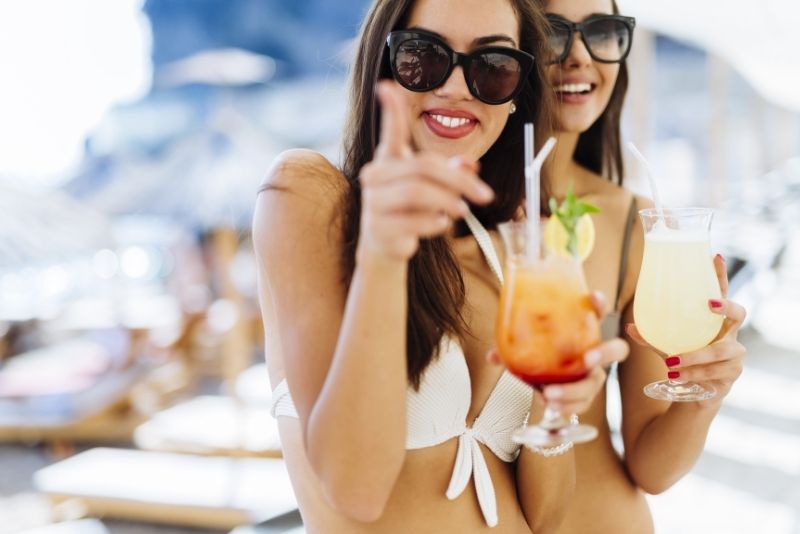 Singapore has no shortage of stunning beaches, but Tanjong Beach Club takes things a step further. This serene sanctuary starts with a perfectly white stretch of sand and then adds plenty of luxuries on top for the ultimate tropical escape. If you're up for a quiet escape, weekdays are the perfect time to visit. On weekends, the club becomes a vibrant party destination, with music, dancing, and buzzing lounging areas.
Go ahead and make a reservation for a daybed if you want to ensure you'll have a place to cool down in the shade. You have an option to choose between beach daybeds, poolside daybeds, and the pool lounge area.
There are also dining areas and even picnic tables (with direct public beach access) if you'd rather spend more time in the sun. You can even request a beach candlelit meal under the stars. Dogs are welcome on both the beach and the ocean, so bring your pooch along if you want.
Want to explore further? There are other great beach clubs in Sentosa too. Try Coastes for beach side dining in a rustic environment before you head to the sunbeds and deck chairs with some beach cocktails, desserts, or ice cream.
Or head to FOC Sentosa, a space inspired by Barcelona's world-famous beach culture and filled with beach cabanas, great Mediterranean food, and beautiful sea views. If you're looking for a place with additional amenities, Rumors Beach Club offers three swimming pools, cabanas, sundecks, and even a a dedicated pet-friendly area.
29 – Explore Asia's largest bird paradise at Jurong Bird Park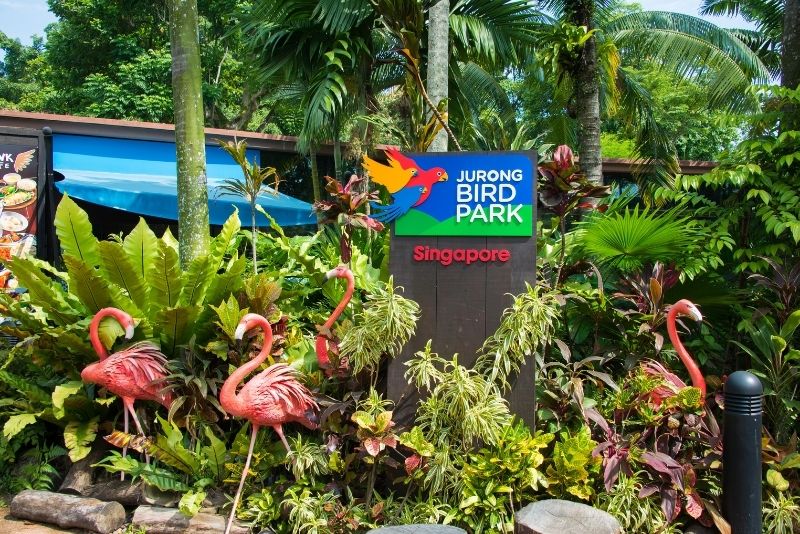 Covering 49 acres on scenic Jurong Hill, this massive bird park is home to over 12,000 birds.
The most popular areas of the park include African Treetops (home to some of the most beautiful birds in an area that simulates a rainforest canopy), Penguin Coast, and Flamingo Lake. The park also has an area dedicated to birds of prey and a "Parrot Paradise" zone dedicated to some of the world's most threatened parrots.
There are a number of shows at the park throughout the day. Watch birds of prey showcase their power and magnificent flight maneuvers or catch the parrots and toucans demonstrate their unique agility and smarts as they have fun, sing in three languages, and solve puzzles.
For the ultimate experience, consider a staycation with the flamingos, where you not only get to explore aviaries and interact with the flamingos, but you can spend the night in a luxury tent right next to their habitat.
30 – Experience the thrills of a Formula One race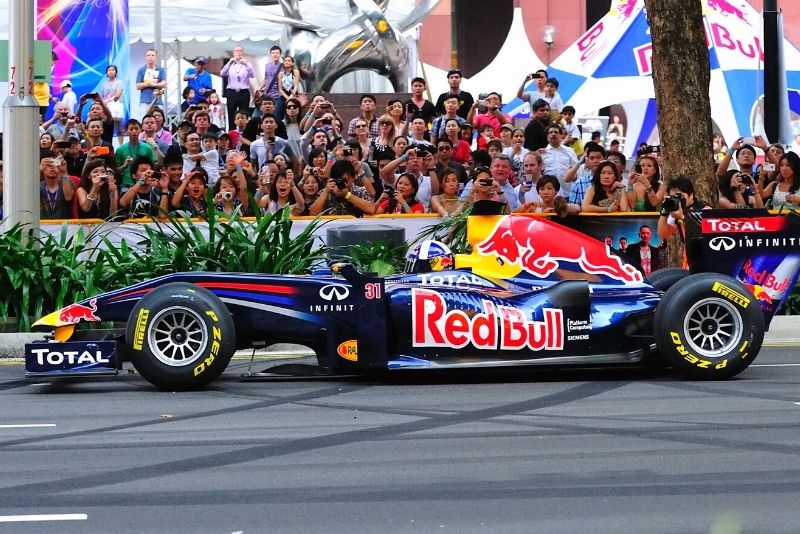 For non-stop action and adrenaline-fueled entertainment, grab a ticket to attend a Formula 1 Grand Prix race while in Singapore.
Held at the Marina Bays circuit (a street track with stunning skyline views), the Formula 1 races sell out quickly, so plan well in advance if you'd like to attend.
The Singapore Grand Prix also attracts big headlining acts. Everybody from the Red Hot Chili Peppers to Gwen Stefani to Green Day have performed here.
31 – Admire Singapore's skyline from a river cruise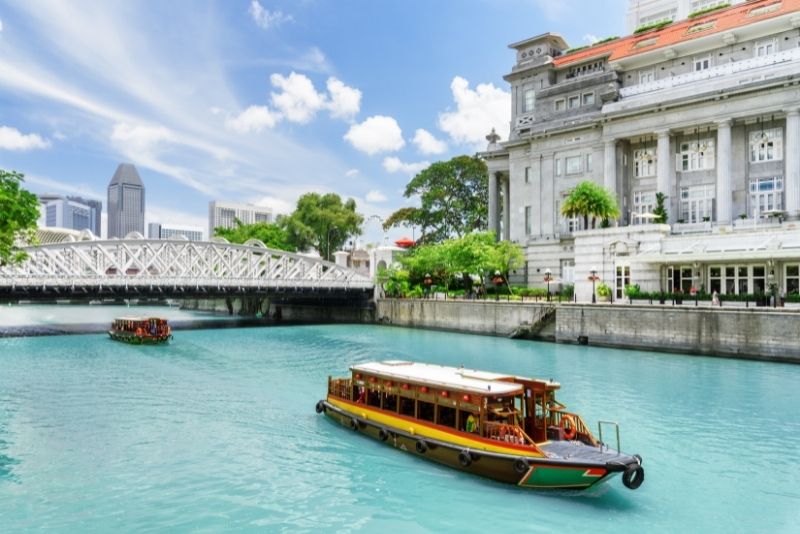 The Singapore River is host to many exciting activities, surrounded by restaurants and attractions and filled with plenty of cruises offering great views of the city lights.
In fact, nighttime and dinner cruises are particularly popular here, as the Marina Bay skyline is hard to beat at night. You have many night cruises to choose from, including a dinner cruise with a five-course seated dinner that also includes drinks and a fireworks display. Or you can enjoy the luxury of an era gone by as you board a 22-sail tall ship for a sunset dinner.
For a more affordable option, try a traditional bumboat tour of the river, which includes audiovisual commentary as it travels past the Singapore Flyer and Marina Bay Sands.
Hoping for a longer day out? Singapore Chinatown night tours usually include a Trishaw ride through Chinatown (with many stops to discover exciting attractions and to have dinner) followed by a bumboat to end your evening.
32 – Get a glimpse into history at the Malay Heritage Centre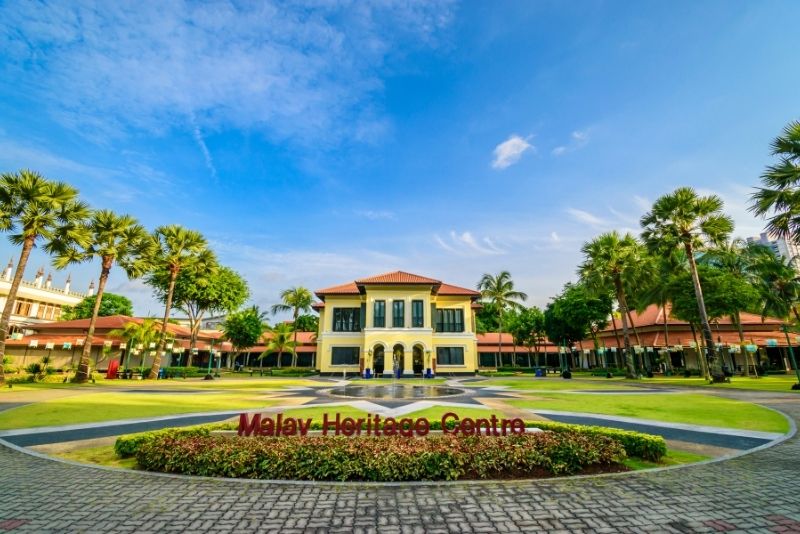 Serving as both a museum and a cultural center, this space is dedicated to preserving the heritage of Malay Singaporeans. The Malay Heritage Centre does this via cultural programs, lectures, and activities.
The museum holds a number of historic artifacts related to Malay history and culture spread throughout six galleries. There are also special items connected to the culture of the Bugis people, an ancient ethnic group of seafaring people.
Visitors can learn more through interactive exhibits and multimedia displays and free guided tours are also available (in both English and Mandarin) for those who want a more in-depth understanding.
33 – Soak up the sun at the Sentosa beaches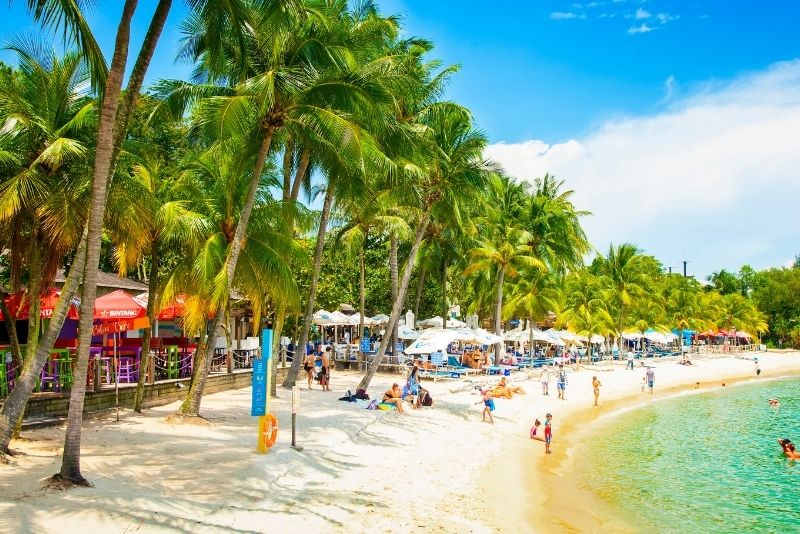 Sentosa Island is home to three beaches: Siloso, Tanjong and Palawan. Together, they span an area of about 2km total. Despite the relatively small space, each beach is very different and offers its own unique attractions and atmosphere.
Siloso Beach is the beach for the thrill-seekers and those looking for excitement. The Hawaiian-themed Ola Beach Club is located on this beach, and visitors will find everything from beach volleyball to bungee jumping to water-jetpacking here.
Family-friendly Palawan Beach offers calmer waters and areas with cozy cabanas and panoramic views. Floating aqua park Hydrodash is just off the beach, offering fun for the entire family.
Less-known Tanjong Beach is better for those looking for a quieter corner. Except for weekends (when Ultimate Frisbee players arrive in large numbers), this is the perfect option if your idea of a good beach day is swimmng and sun.
34 – Discover some treasures at the Lee Kong Chian Natural History Museum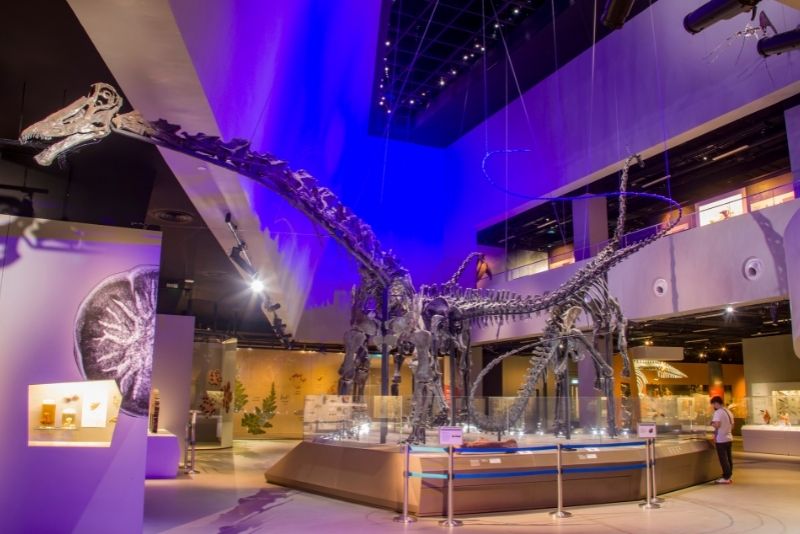 The museum started at the urge of Sir Stamford Raffles, the founder of Singapore and an avid supporter of chronicling the region's cultural heritage. While the original collection was first held at the National Museum of Singapore, anything related to biodiversity and natural history was eventually moved to the newly created Lee Kong Chian Natural History Museum in 2015.
Today, the museum holds over 2,000 natural history specimens showcased in 15 different thematic zones. There are three rare sauropod dinosaurs fossils here (all at least 80 percent complete), as well as a 10-meter-long sperm whale, and a number of samples from trees once thought to be extinct.
Temporary exhibits are also held at the museum and cover topics like the natural history of the island, rare species still found here, and the history of parasites.
35 – Catch the excitement of a game at the Singapore Sports Hub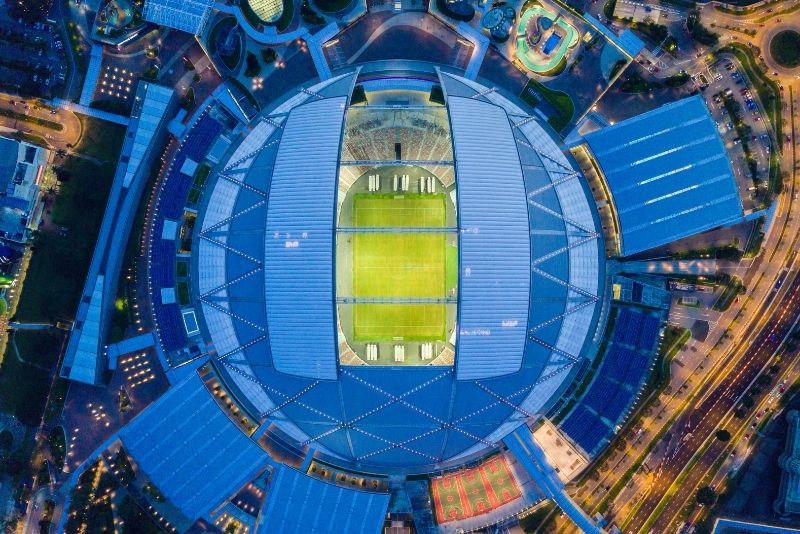 The 35-acre Singapore Sports Hub is a multi-events area that includes a number of buildings. The main space here is the 55,000-seats National Stadium, which holds sports events as well as concerts.
There's also a smaller stadium with 12,000 seats, which in addition to concerts, it is also used for pro-wrestling events and monster truck races. The ONE Championship (which combines events of kickboxing, mixed martial arts, and Muay Thai) also takes place at the smaller stadium.
There's also an aquatic center with two Olympic-size swimming pools, an indoor sports facility, and a kayaking and canoeing center. Smaller buildings holding volleyball and basketball courts are also available, and a number of running paths are also available for use.
For visitors, two of the most interesting attractions might be the Shimano Cycling World museum and the Singapore Sports Museum, which chronicles the history of sports in Singapore, including indigenous sports.
36 – Try a hop on (and hop off) bus tour for sightseeing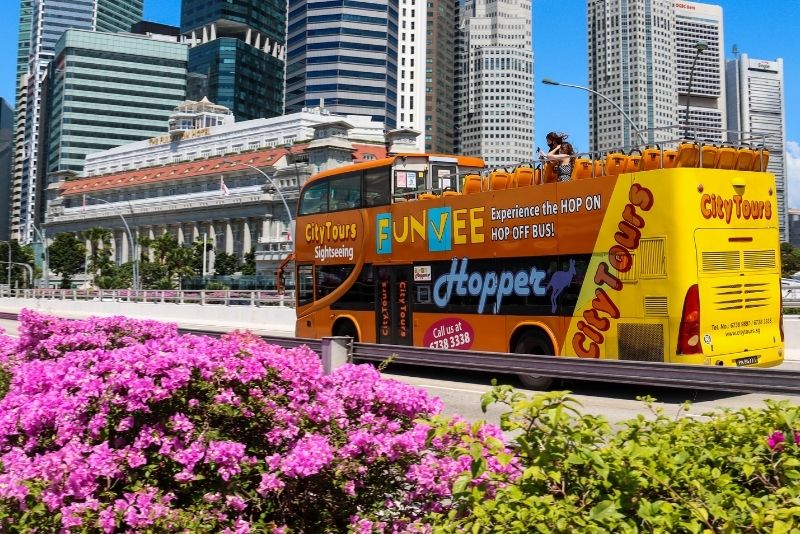 Hop-on hop-off buses offer a great opportunity to visit some of Singapore's most famous attractions easily. Rather than spending time figuring out public transportation schedules, you can buy a 1 or 2-day ticket to explore over 40 different stops on three different routes.
Buses usually run between 8-9 am and 5-6pm, depending on the kind you choose. Frequency also varies among routes and companies. For example, some run every 15 minutes while others have longer wait times between buses (30 minutes or more).
Either way, you can always get off and spend more time at your favorite attraction and then head to the stop to catch the next bus.
Common stops include Gardens by the Bay, the Singapore Flyer, Marina Bay Sands, Clarke Quay, Little India, and Chinatown. Buses usually offer pre-recorded commentary in 12 different languages.
Choose a regular bus or an open-top, double-decker bus if you prefer to feel the breeze and sun as you tour throughout the city.
If you want to experience Singapore at night, there are also night buses available. These don't operate on a hop-on hop-off system but instead take you on a three-hour guided tour of the must-see spots in Singapore once the sun goes down. Taste local cuisine, stop by the Gardens by the Bay to enjoy the beautiful night lights, and learn interesting facts and a bit of history along the way.
37 – Soak up the serene surroundings at Pulau Ubin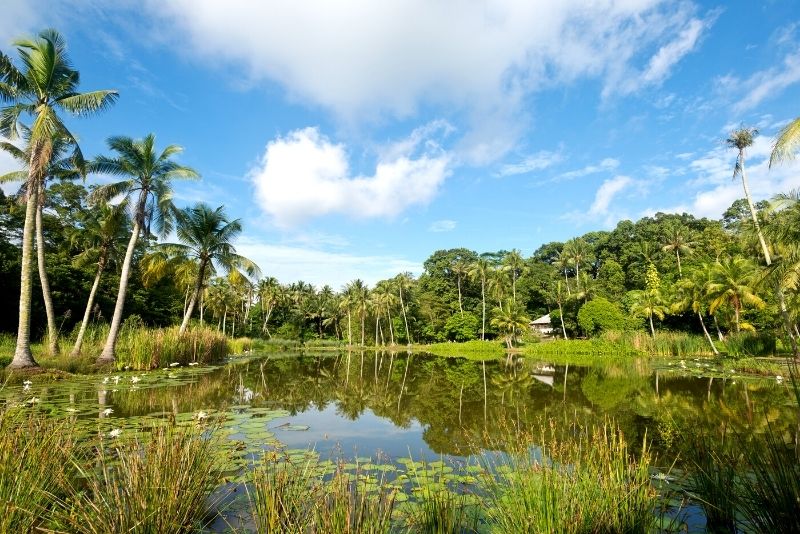 This tiny island is one of the few remaining places in Singapore that has not seen any urban development. Ubin Town, the only inhabited kampong (settlement) in Pulau Ubin, relies almost completely on tourism through bike rentals, cafes, and a traditional Wayang puppet theater.
Pulau Ubin is a popular weekend biking and walking destination for Singapore residents. For visitors, it's a great way to escape the business of Singapore for a look into what life was like in Singaporean villages of yesterday.
Wander around the abandoned quarry, thick forests, and back roads to experience the simplicity of a bygone era. There's even a mangrove swamp and a few stretches of beach here and there.
38 – Make a splash at the Adventure Cove Waterpark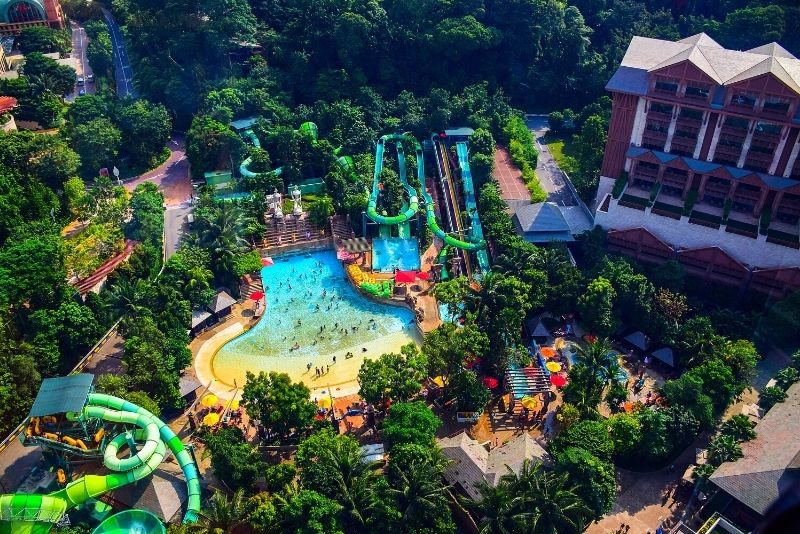 There are plenty of thrilling water slides, high-speed flumes and rides to get your heart rate up in this fun water park. Home to the first hydro-magnetic roller coaster in Southeast Asia, a 650-meter-long lazy river that allows you to explore the park, and a giant wave pool where you can even surf, Adventure Cove has something for everybody.
Unique attractions here include an artificial lagoon where you can snorkel among 20,000 fish, and a wading pool where you can pet and feed dozens of rays.
Private cabanas a great restaurant are available for rent if you need a break from all the excitement, and young kids will find plenty of areas to splash in safely.
39 – Catch a movie at The Projector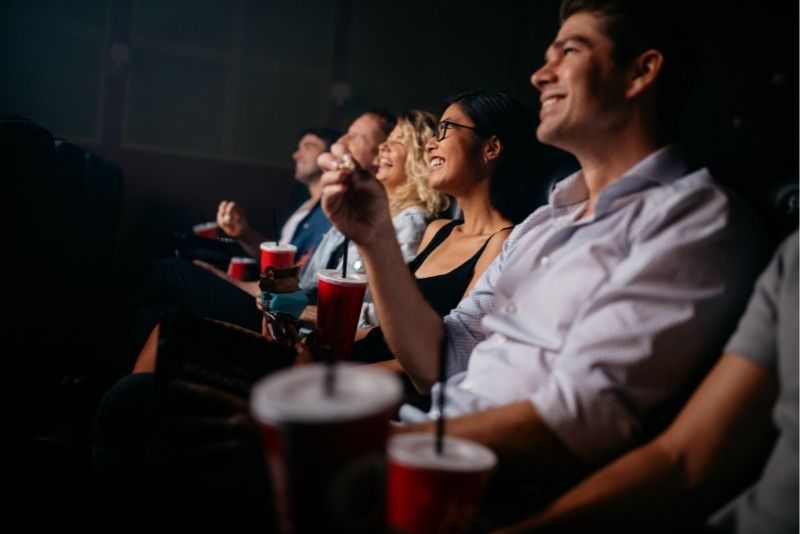 Located inside the historic Golden Mile Tower, this quirky indie cinema offers a great alternative to your standard giant cineplex.
The Projector offers a vintage space, traditional seats, just two halls for a more intimate experience, and even a full mobile bar so you can stock up on popcorn and cold drinks. There are even a couple of rows of beanbags if you're up for a more informal experience.
The Projector offers a mix of big Hollywood movies and classical films, documentaries, and indie productions. They even have a stage where musical performances, symposiums, and lectures are sometimes held.
40 – Take a walk into Singapore's past at Fort Canning Hill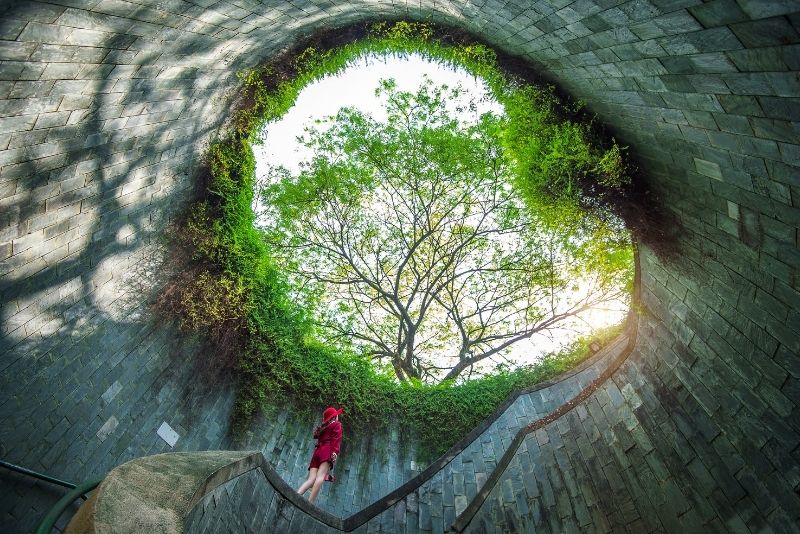 Just 48 meters high, Fort Canning Hill has been an important part of Singapore's history even before Singapore existed. The hill is supposed to be the final resting place of ancient kings and, legend goes, even to be haunted.
In the 1800s, a fort was built on the hill and eventually replaced by a military headquarters. During WWII, an operations center was added nine meters underground as part of a defense system against potential Japanese attacks.
The bunker is now a museum known as The Battle Box, where visitors can explore the labyrinth of rooms and discover wartime videos, photographs, and artifacts.
Fort Canning Park, where the hill is located, is especially famous for a spiral staircase that has become an Instagram favorite. It's accessed via an underground crossing and offers a stunning view up towards the trees. The park is also home to a 19th-century gate, live concerts, and plenty of greenery that make for the perfect urban escape.
41 – Spend some time in nature
Dive into nature and discover three of the best nature reserves in Singapore: MacRitchie Reservoir, Sungei Buloh Wetland Reserve and Bukit Timah Nature Reserve.
Get in touch with nature at MacRitchie Reservoir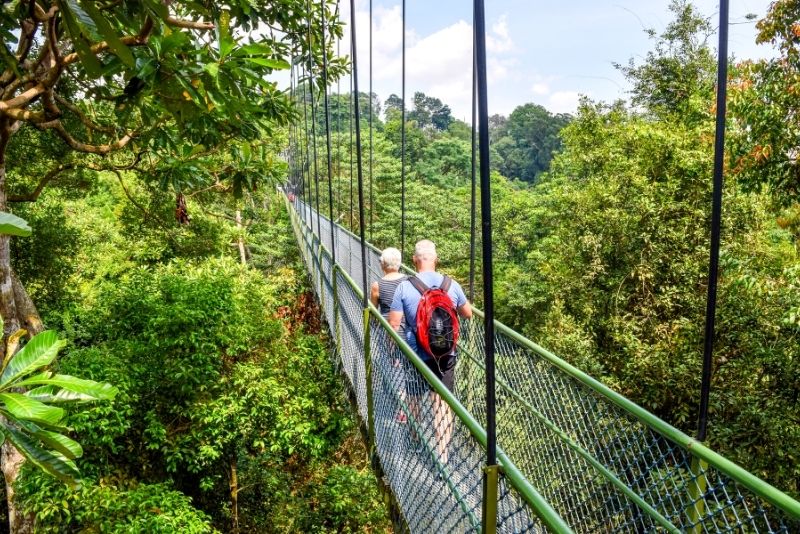 Singapore's largest reservoir might have a practical purpose, but it's also a beautiful nature preserve. Surrounded by a lush forest, it offers plenty of walking and running trails, including an 11km long one that takes you through the heart of the forest, where macaques and flying lemurs live.
You'll also find the very popular TreeTop Walk here, a 250-meter long suspension bridge sitting among the trees, one of the best things to do in Singapore for nature lovers.
Visitors can also kayak and canoe (there's a rental lodge to get one) or take the Prunus & Petai Trail along the water to cross paths with monitor lizards and turtles. There's even a small bamboo forest area and the 7-deck Jelutong Tower for great 360-degree views over the jungle around.
Escape the crowds at Sungei Buloh Wetland Reserve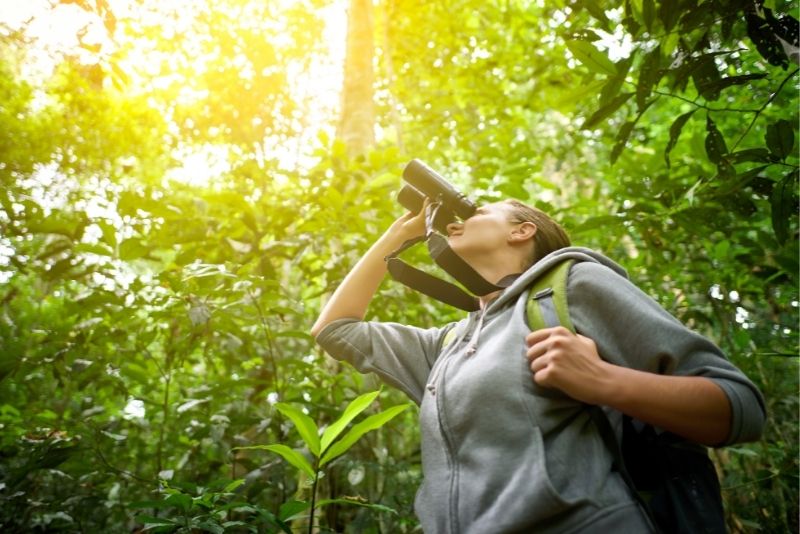 The 500-acre Sungei Buloh Wetland Reserve is home to rare mangrove forests, tidal ponds, and a large ecosystem of local and migratory birds. Fruit bats, Estuarine crocodiles, and monitor lizards also call the reserve home. Free guided tours of the area are available as well.
Head out to the trails (the 1.3km long trail along the coastline is particularly beautiful) to discover bird-watching huts, a large visitors center, a canopy walk, and a number of kid-friendly attractions, including a Junior Adventure Trail and a stepping stone challenge. The Little Heron Deck is a beautiful lookout point over the water and the perfect place for a break or even a picnic.
There's also a fascinating boardwalk that extends over the mudflats, where you can see everything from tiny mud crabs, mud-skippers, and even a rare amphibious fish that live in the mud.
Lose yourself in the Bukit Timah Nature Reserve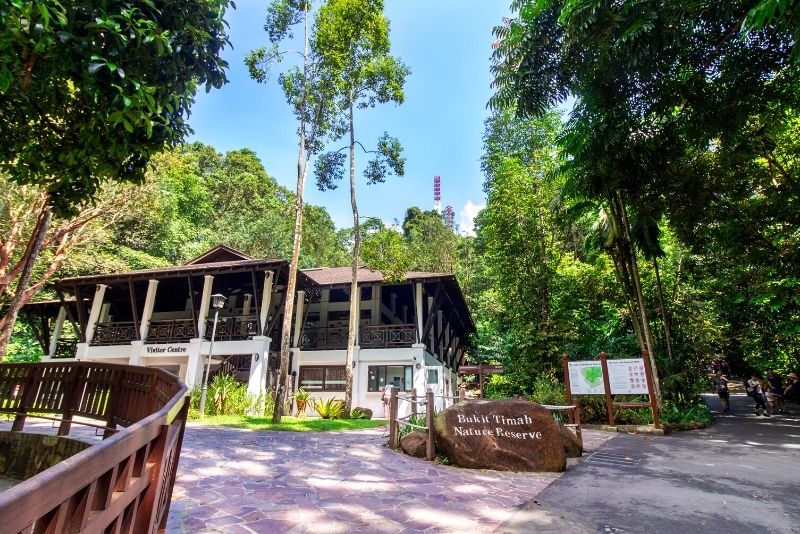 This relatively small (about 400 acres) nature reserve is located on the 163-meter high Bukit Timah Hill, Singapore's highest hill.
Home to a primal rainforest, hundreds of plants, and many animals (including crab-eating macaques, Malayan pangolins, colugos, and the relatively rare red-cheeked flying squirrel), Bukit Timah Nature Reserve also offers great trails.
You can hike to the top of the hill via a number of trails, some shorter and steeper and others longer but easier. Still, the longest of the trails is just 1.9 km, so aiming for the summit is a must. There are also mountain biking trails available and those into rock-climbing and abseiling will find great options at the Dairy Farm Quarry.
While there, stop by the visitor center to enjoy the interactive displays and learn about the ecology of the area.
42 – Discover unique objects at the Red Dot Design Museum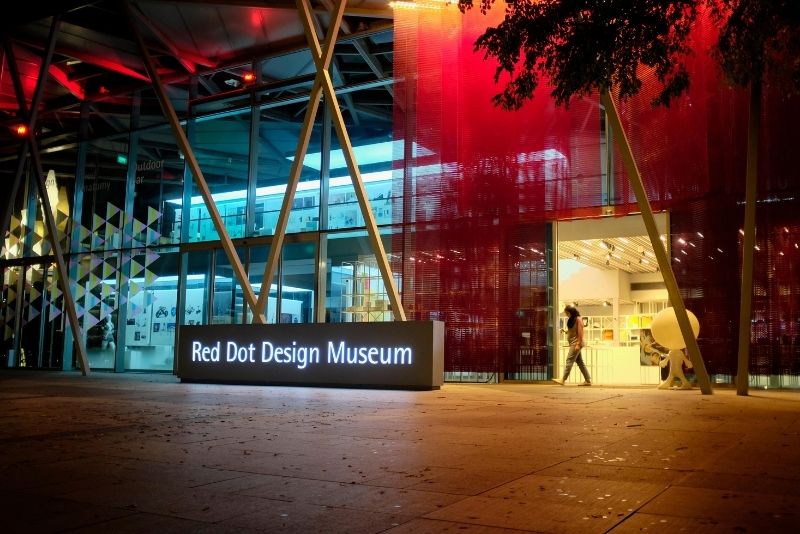 Located in the heart of the Marina Bay District, this unique museum is housed in a modern glass building that was once part of the Zollverein Coal Mine. The current building is a beautiful combination of modern architecture and original 1920s industrial details.
What makes the Red Dot Design Museum is that the objects exhibited here are all created by contemporary designers, and most are available to touch, test and experience. You'll find five floors filled with everything from foldable dumbbells to a multifunctional stove to floating functional living spaces.
Every year, the museum selects the best of the best for their Red Dot Design Award, and winners become part of the museum's permanent collection.
43 – Kayak through the mangroves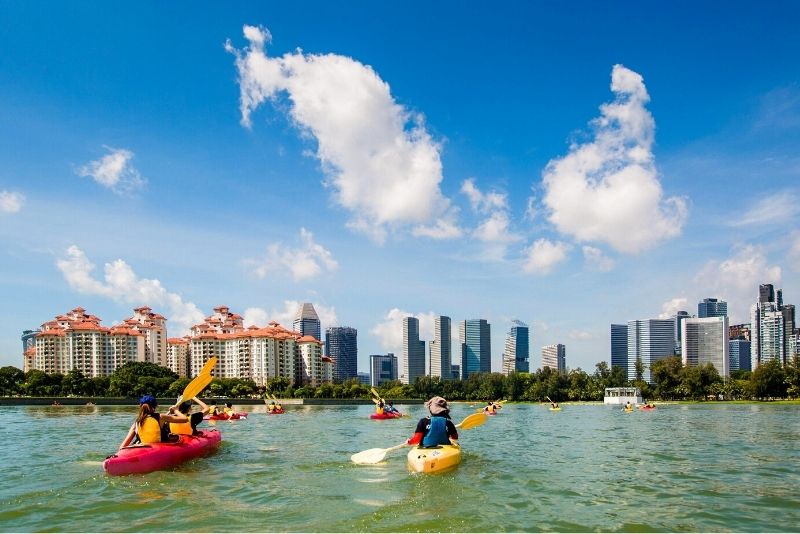 One of the largest mangrove forests in Singapore is around Pulau Ubin island. Easily accessible from the center of Singapore, the island offers a perfect environment for adventure seekers ready to get their feet wet.
No need to pack any gear for these tours – everything you need, including kayaks and flotation devices, is included in the tours. All the tours are beginner-friendly and are adjusted to fit the fitness level of the group. Before you get on your kayak, your experienced tour guide will go over safety tips and help you get comfortable with your kayak if you're a beginner.
As you kayak along the coast of the island, your guide will point out the local wildlife and help you appreciate the sights and sounds of the area.
Some tours also include a cycling tour of the island, a chance to go kayak fishing, or a stop at the Sembawang Hot Spring Park to relax your tired muscles at the end of the tour.
Want to kayak on your own? Get kayaking tickets for the Ola Beach Club, grab a single or double kayak, and get into the water to cool down and enjoy the sun.
44 – See world-class art at the National Gallery Singapore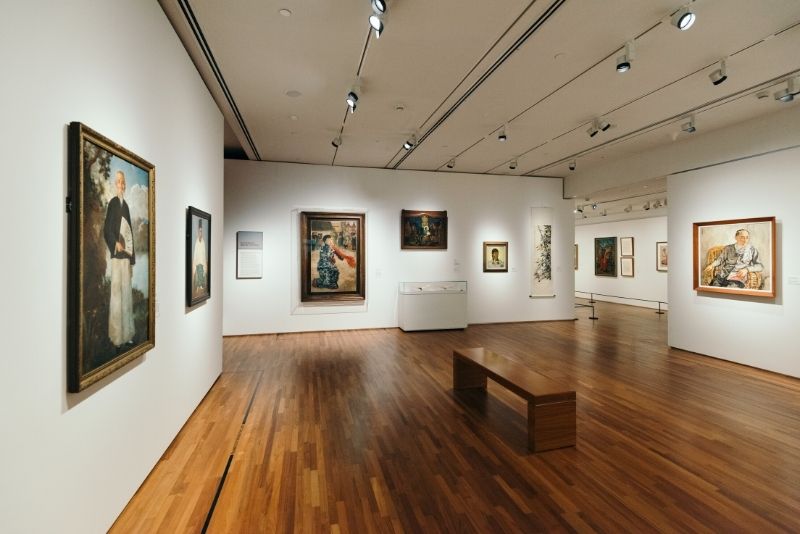 This massive museum is housed in two buildings (now connected) that once served as the City Hall and the Old Supreme Court Building. It is currently the largest visual arts venue in Singapore and home to a comprehensive 9,000-items collection of Southeast Asian art that dates back to the 19th century.
Focused on modern and contemporary art, the collection at the National Gallery is divided into two main galleries. The first one chronicles the history and heritage of Singapore and features over 300 works from some of the country's most prominent artists. The second one, called Southeast Asia Gallery, focuses on the art history of Southeast Asia for the past two centuries.
In addition to its permanent collection, the gallery also hosts temporary exhibitions on painting, architecture, and photography topics and artists. The gallery also runs unique "art and wellness" programs based on the idea that art can have empowering and healing properties, as well as a number of tours that showcase the best of the museum, combine art with cocktails, or give you an insight on the history of the building.
45 – Get your heart pumping at SuperPark Singapore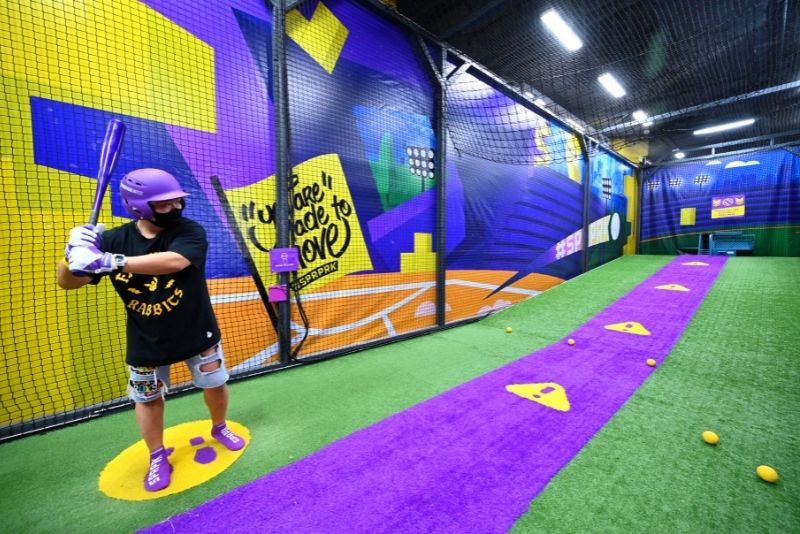 Singapore's largest indoor activity park offers over 3,700 square meters of exciting, non-stop thrills, fun and adventure. Over 20 different activities will have you jumping, climbing, competing against friends, and testing your endurance.
Play a variety of sports (basketball and baseball cages are waiting), enjoy some dancing, or showcase your skills in the very popular ninja track. Would rather try a giant foam fit or a climbing wall? You'll find that here. There are also obstacle walls, zip wires and giant slides, as well as pedal car racing tracks.
Those craving some adrenaline can head to the Freestyle Hall, which offers a skate and scoot zone and even a gymnastics floor.
46 – Give your feet a rest with a segway tour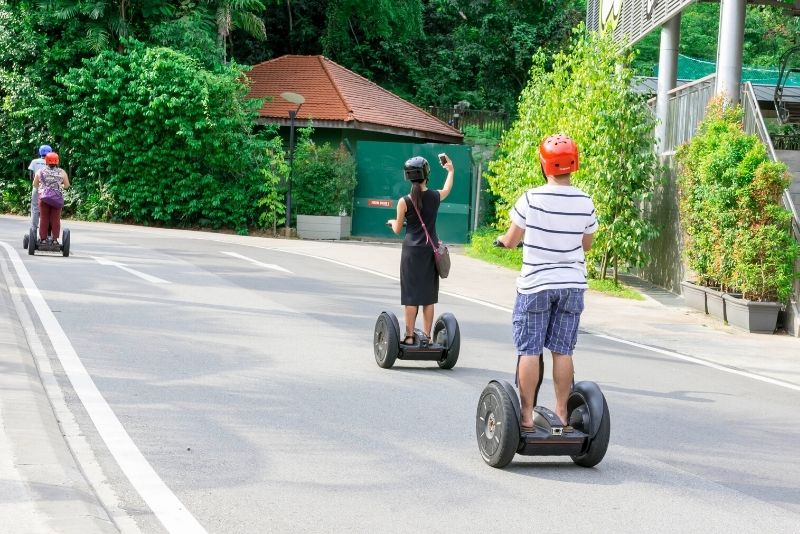 Segway tours are a fun way to explore the highlights of Sentosa Island or Marina Bay. You can cruise past beautiful sights, ride next to Palawan and Siloso beach, and enjoy panoramic views over the water and landmarks like the Merlion.
After a safety briefing (and a short training session to learn balancing and turning if this is your first time), you'll be ready to go.
Tours on an eco-friendly Segway last anywhere from 30 minutes to two hours and you will be accompanied by an expert tour guide the entire time. You'll learn about the history and background of the island as you ride past great views (and stop for photos along the way!).
47 – Grab dinner at a Michelin starred restaurant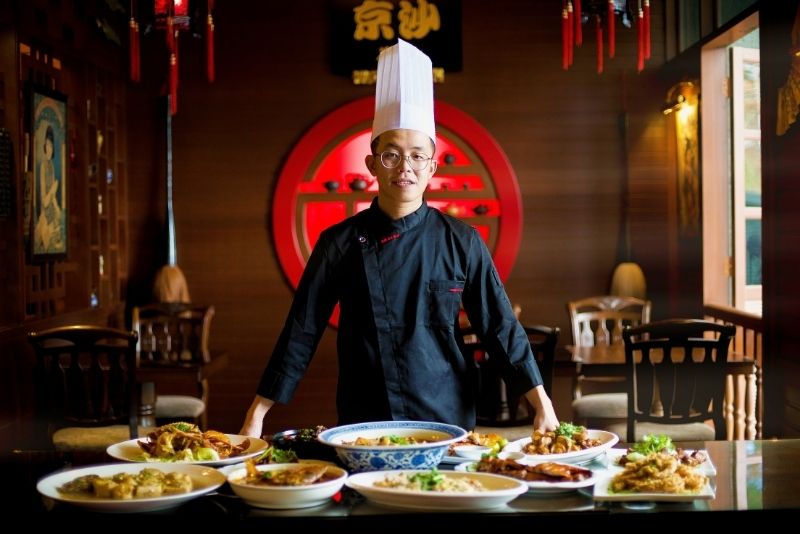 Michelin stars are awarded to the best of the best restaurants in the world as a recognition for outstanding cooking. Restaurants can receive one, two, or three stars – the higher the number of stars, the most exquisite the culinary experience.
Despite the rigorous process to award stars, Singapore now has 49 eateries with at least one Michelin star – a very impressive number for a country that's relatively small.
Want to try a Michelin restaurant as part of your trip? Braci with its wood-fired Italian dishes and Burnt Ends with its meat-focused menu are top favorites and a great place to start. Both are one-star Michelin restaurants with fine cuisine and affordable prices. For Japanese cuisine at its finest, you cannot beat two-stars Shoukouwa, which flows fresh seafood directly from Tokyo every day.
For three-star culinary luxury, French restaurant Odette with its delicate creations, and restaurant Zén with its eight-course tasting menu that mixes Nordic and Japanese influences, are the perfect destination.
48 – Step into a world of illusions at the Trick Eye Museum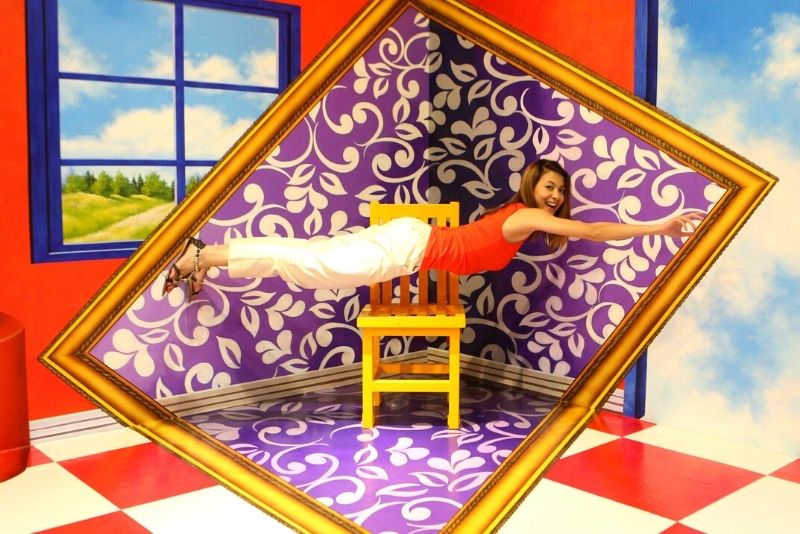 This fun optical art museum offers 3D paintings and installations where you are encouraged to become part of the art.
Step into the living paintings for a four-dimensional space experience like no other. Escape from a giant piranha, climb an ice wall or hang out with pandas as you pose for great pictures. You might even be able to befriend some ghosts or become a ballerina in the process.
You won't find a more Instagram-friendly museum than this one. This is your chance to interact with art rather than just look at it. Go ahead and have fun touching, feeling and enjoying the exhibits as you battle dragons or get close to ferocious dinosaurs.
49 – Treat yourself at Singapore's largest shopping mall, VivoCity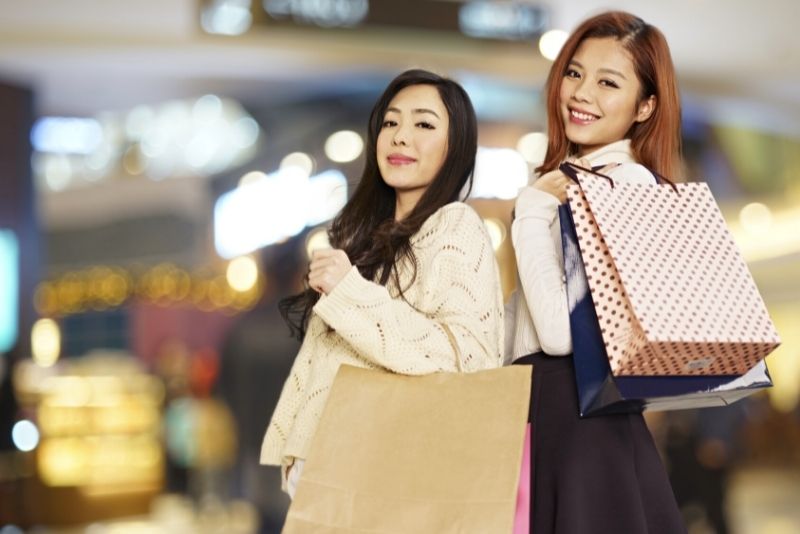 Singapore's largest shopping mall is home to 340 stores and services covering an area of almost 100,000 square meters. Check out high-end brands like Chanel and Giordano or discover smaller outlets, accessories shops and shops selling imported goods. No matter your budget, you'll find something here to take home.
Vivo City is about more than just shopping. Head outside to the 300-meter-long promenade to enjoy the beautiful views or have dinner. Or head to the rooftop to discover Sky Park, where you'll find four massive Olympic-sized swimming pools and even an amphitheater.
For a few hours of fun, stop at Timezone VivoCity, a state-of-the-art arcade offering a vast selection of games, from classic arcade favorites to modern interactive experiences. There's even a Mini Bowling area and Bumper Cars available!
Keep your eyes open for the many giant sculptures that are dotted throughout Vivo City, from giant snowflakes to metal trees. If your feet need a break after all the shopping, there's also a cinema with 15 screens.
50 – Spoil yourself with a luxurious Royal Albatross dinner cruise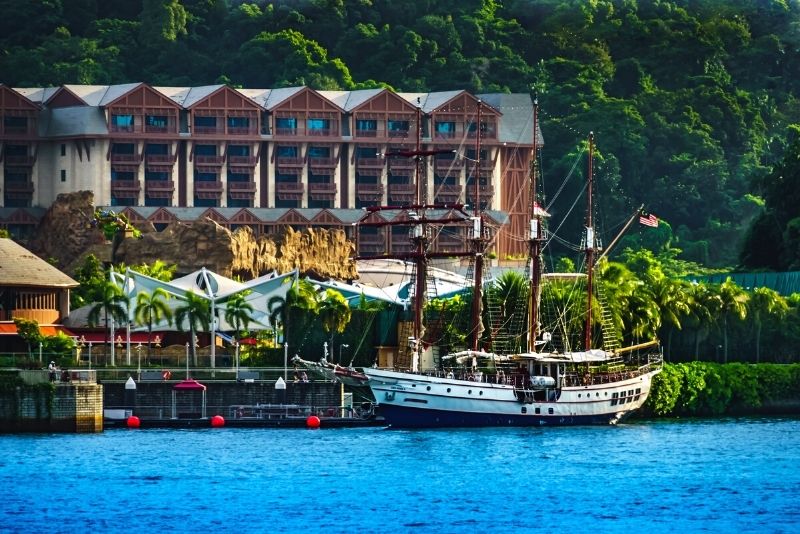 Asia's only luxury tall ship, the Royal Albatross is a stunning super yacht with 22 sails. It offers all the romance of a traditional sailing boat but with all the modern luxuries to make your experience aboard truly unforgettable.
While the Royal Albatross offers a number of tours, its dinner cruise has consistently won awards for both its service and food. Set sail to catch the sunset as you enjoy a five-course dinner with refreshments on the upper deck surrounded by the stunning city lights and fabulous views over the Marine Bay skyline.
Stay on the deck to enjoy the sea breeze or relax in the air-conditioned spaces on board. Either way, it'll be a night to remember!
51 – Splish, splash and laugh at HydroDash Singapore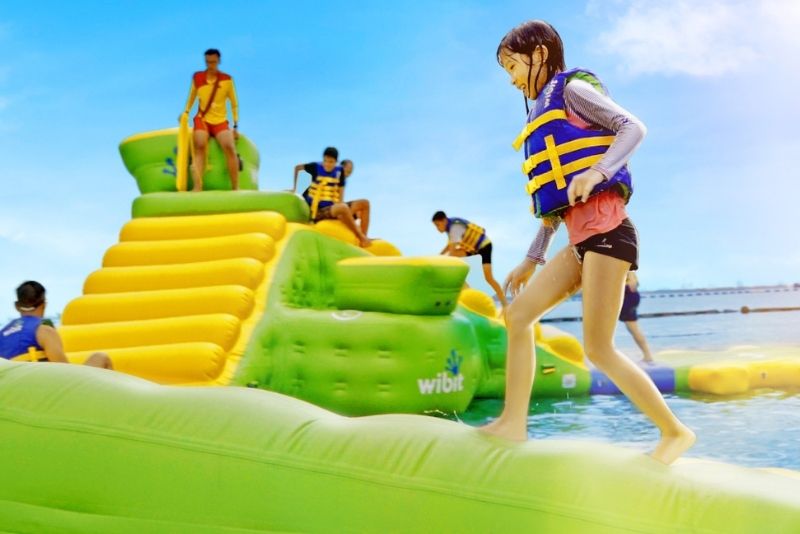 Sentosa's first inflatable water park offers fun and thrills for both kids and adults. Located just off Palawan Beach, this floating obstacle course offers plenty of opportunities to climb, bounce, jump, and slide. Get ready to get wet too – you'll definitely fall off once (or ten times) right into the ocean.
Visitors can buy either a one or two-hour pass to play on the course as much as they want. But keep in mind that all the climbing and jumping is harder than it looks, so an hour under the scorching sun might be enough. Kids must be at least 5 years old to play on HydroDash.
HydroDash is part of The Palawan @ Sentosa, an entertainment area that also includes Asia's first indoor gamified electric go-kart arena, a 18-hole mini golf, a dog playground area, and a family-oriented beach club.
52 – Step into the spotlight at Madame Tussauds Singapore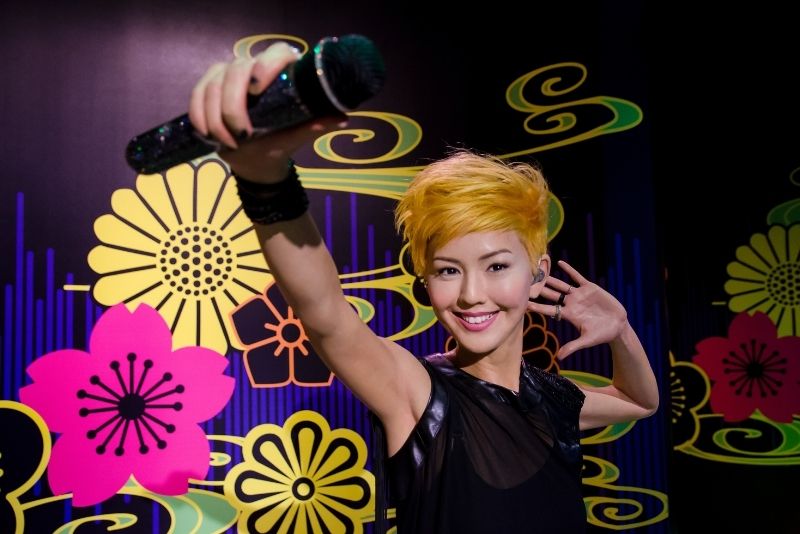 When it comes to Madame Tussauds Museums around the world, the one in Singapore definitely has an edge. In addition to wax statues of worldwide celebrities, the museum also has a number of unique attractions.
These include the 4D Marvel Universe cinema, where every Marvel movie shown comes complemented with water, wind and other special effects that truly bring the action to life.
There's also the "Spirit of Singapore" boat ride, an indoor experience that takes you past some of Singapore's most important landmarks in a show of colors and lights. Always dreamed of being a movie star? You can also do that here as you audition for a role in a Bollywood film alongside famous stars.
Don't miss out on the VR racing experience and a walk-through experience that lets you revisit Singapore's past.
53 – Let your imagination fly at the Science Centre Singapore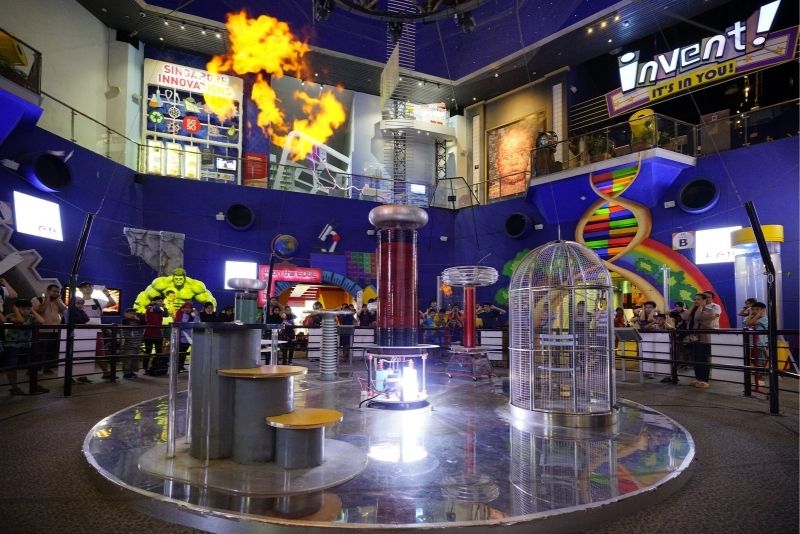 There are over a thousand interactive exhibits divided into 14 galleries at Science Centre Singapore – come prepared to spend at least a few hours here or even an entire afternoon if you have a kid who loves science. Explore phobias, navigate a maze of mirrors, and climate change.
After you've played and experienced the exhibitions, check out the museum's shows and demonstrations, which include a fire tornado show, a Tesla coil experience, and a science show with topics that change throughout the year.
The Science Centre is also home to an observatory that holds shows as well as stargazing sessions every Friday night. There's also the Butterflies Up Close indoor enclosure, where you'll get a chance to see and interact with butterflies in a beautiful tropical garden space.
54 – Explore the universe at the Omni Theatre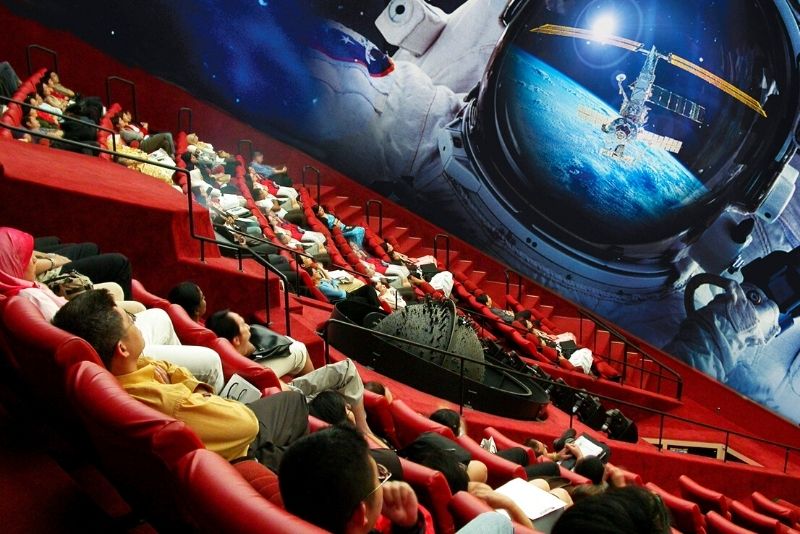 Part of the Science Centre Singapore, the Omni Theater consists of an observatory and a theater – and both are very special and unique.
The observatory is one of few in the world close to the Equator, which means the view of both Northern and Southern hemisphere constellations is excellent. The digital planetarium system connects to the theater, so you can watch the skies in an up-close-and-personal experience as you've never seen them before. Some shows come with real-time narration for
The theater, which offers Southeast Asia's first 8K 3D digital dome theater, comes equipped with a 23-meter high screen. In addition to letting you peek at the stars, it also offers nature and science movies in ultra-high resolution.
55 – Discover Singapore's hidden gems with a classic sidecar tour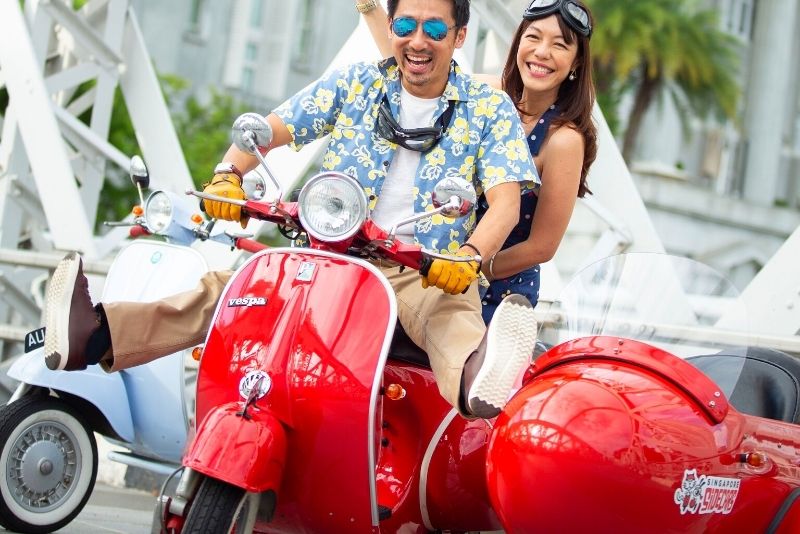 If you'd rather leave the driving to others when exploring, a Vespa sidecar tour is a fun and unique way to explore Singapore. Just slip into a comfortable Vespa sidecar, put on your helmet, and let your knowledgeable guide drive you through lesser-known parts of the city.
Tours offer plenty of options depending on your preferences. Some will drive you to try local delicacies while others will help you explore the Kampong Glam district and stop for some shopping and sightseeing. There are even special art & architecture tours that help you discover colonial-era homes, admire street art, and even include a ride around Tiong Bahru Estate.
No matter where you're going, your guide will share information, anecdotes and fun details about Singapore and the area you're touring.
56 – Experience the thrill of a free fall when you try indoor skydiving at iFly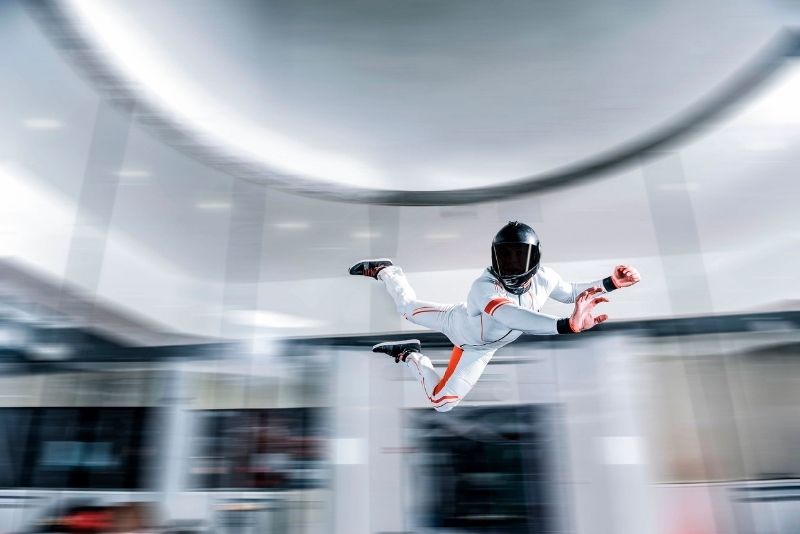 Indoor skydiving allows you to jump into a state-of-the-art wind tunnel to experience flight in a safe, controlled environment. Want the feeling of jumping off a plane without any of the risk? This is exactly what you get.
After arrival, you'll put on a flight suit and helmet and jump into the tunnel with your instructor, who will guide you during the entire duration of your flight. You'll feel the power of the wind just as you would as you're falling through the air in a real skydive.
At almost five stories high, Ifly Singapore is one of the world's largest indoor skydiving wind tunnels. Each actual flight inside the tunnel lasts about 60 seconds, but you can buy packages for multiple flights. Photos and videos are available for purchase after so you can have the flight memorized forever.
57 – Wander around the Singapore Art Museum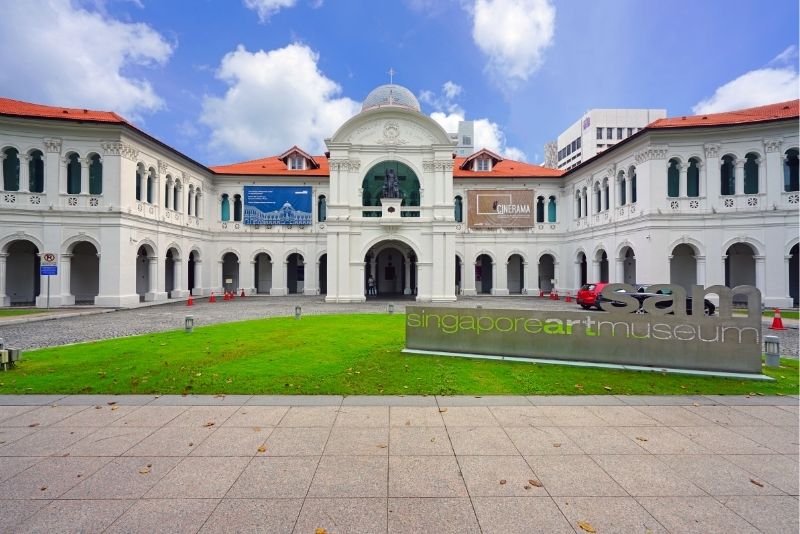 Dedicated to contemporary visual arts, the Singapore Art Museum is held in two close-by buildings, including a refurbished colonial building for the larger part of the collection. Featuring works by local and Southeast Asian artists, the museum welcomes innovative works and experimental art experiences by both established and up-and-coming voices.
Although the museum holds a significant permanent collection, it also offers exhibition space for temporary works that include audio and sound installations, photography, sculpture, and more. The collection continues to grow as new pieces are commissioned or acquired for the museum.
Temporary exhibitions have included musical presentations from alternative bands, a conversation about the use of technology, and a look into shamanic dance cultures in Asia.
58 – Escape away to paradise with a Southern Islands boat tour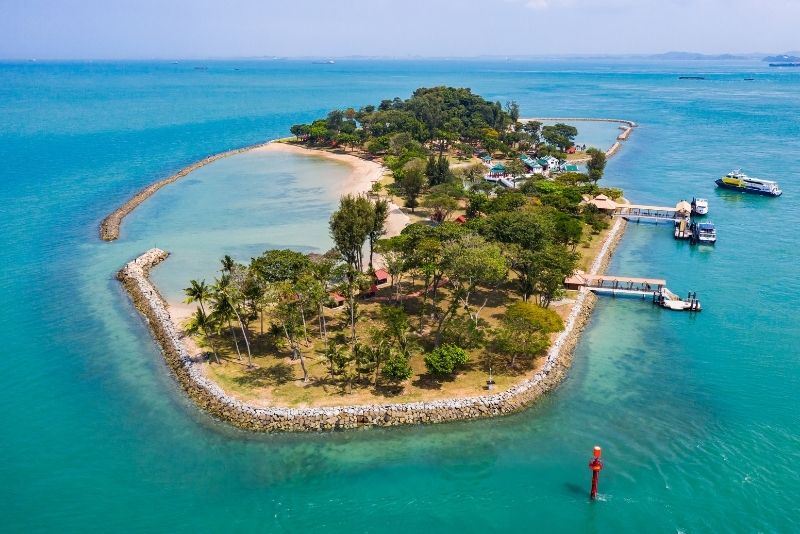 Singapore's Southern Islands include the very famous Sentosa, but also a number of other smaller islands and islets. Once home to islanders and sea nomads, the islands are becoming popular tourist destinations offering access to secluded beaches, Chinese temples, and even a marine park. Lazarus Island is also home to a unique colony of friendly cats.
If you'd like to explore Singapore's Southern Islands, your best option is via a 2.5-hour yacht cruise tour, which will take you to Pulao Bukom to see a former fort, past Pulau Hantu (you'll learn more about this "ghost island" from your guide), and to Kusu Island, where you'll take a guided walking tour and visit the beach.
59 – Create your signature fragrance at a perfume workshop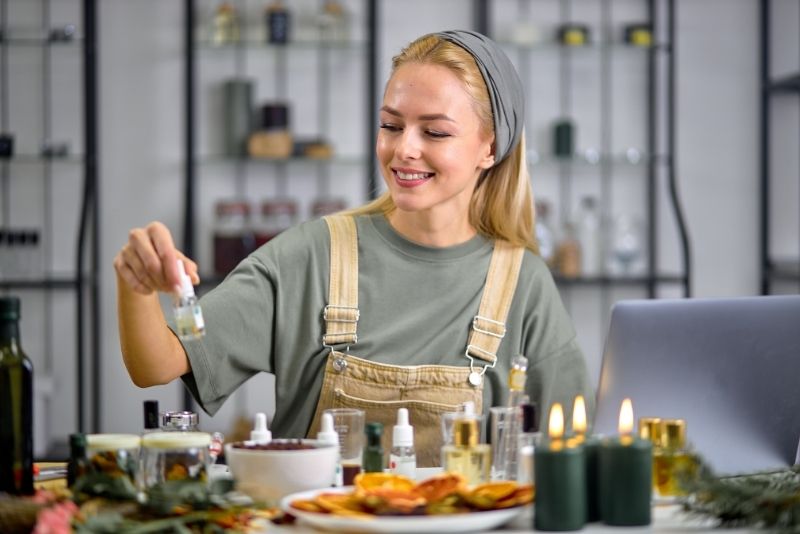 How about spending a couple of hours creating a signature scent you can enjoy for months to come? Join a perfume workshop and learn from an expert how to craft a scent that best matches your personality.
Some workshops help you design a traditional perfume using essential oils, so you can go home with your very own 120ml signature scent. Others will help you create a custom-scent solid perfume. In some workshops, you can even design the bottle that'll hold your new unique creation.
Workshops are held are renowned places like the Maison 21G Paris and Jetaime Perfumery, and include all materials you need to unleash the power of your creativity. Drinks and refreshments are often included as well.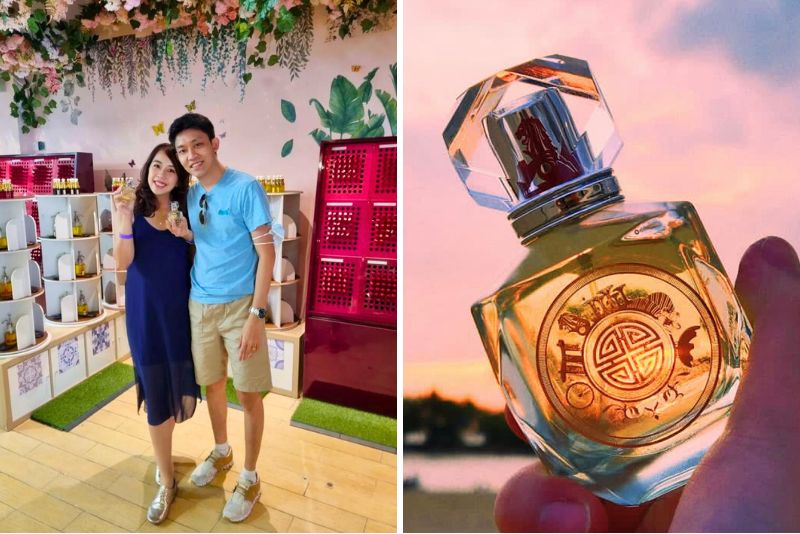 Venture to Scentopia, a fragrance-filled sanctuary nestled in Sentosa, where the alluring scents of Singapore's therapeutic orchids beckon. This enchanting paradise offers a unique experience in creating personalized scents.
With over 120 therapeutic orchid oils available, participants embark on an olfactory journey that begins with a personality test, guiding them to find their signature scent. By combining scents and experiences, these handcrafted fragrances offer a lasting reminder of people's journey in Singapore.
Immerse yourself in a sensory adventure and capture memories in a jar at Scentopia.
60 – Discover colorful architecture at Little India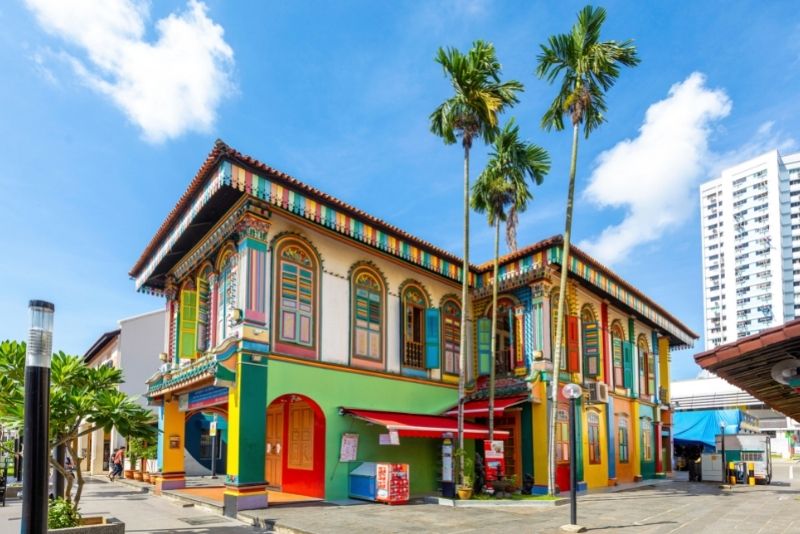 Once the main area where Singapore's Indian community lived, Little India has now become a popular neighborhood for artists and tourists as well. A lively ethnic and historic district, Little India has plenty to offer to visitors – great temples, amazing food, and fun shopping opportunities that include silk and spices.
Just walking down Serangoon Road is a lot of fun, but the neighborhood also has some great landmarks that are worth exploring. A good place to start is Sri Veeramakaliamman Temple, one of the oldest temples of any kind in Singapore and a colorful building dedicated to the goddess Kali and covered in statues and reliefs. Another beautiful, bright building is the two-story Tan Teng Niah house.
Nothing beats Little India when it comes to fun shopping and food, though. Stop by the Tekka Centre, where you can grab hot meals, find some Buddhist souvenirs, or shop for clothes. Or visit the Mustafa Centre, a 24-hour shopping mall focused on budget products.
Before leaving, visit the Indian Heritage Centre, a museum and cultural center that offers a nice insight into Indian culture.
61 – Practice your aim at the Axe Factor Singapore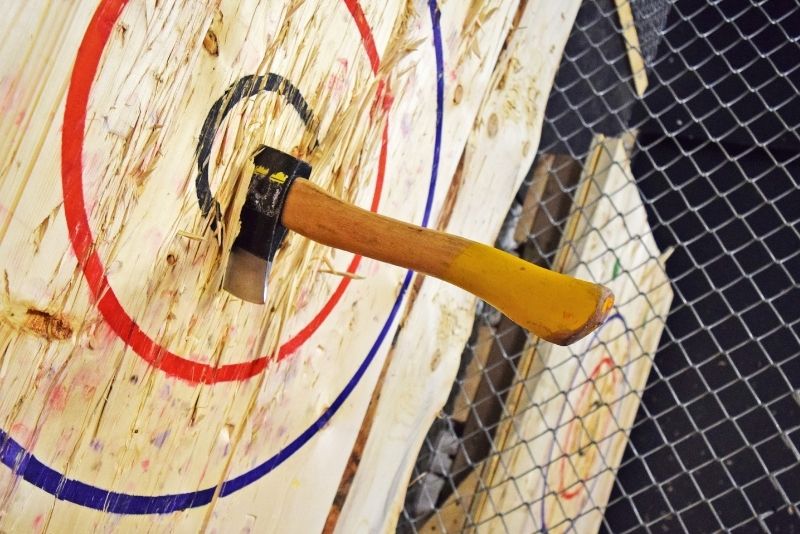 Axe throwing might be a recognized competitive sport, but this unique venue in Singapore has transformed it into a one-of-a-kind therapy. Think of it as throwing darts, only a lot more scary and satisfying. Holding a grudge or need a place to vent your frustrations? Hurling an ax across a room to hit a target will certainly help.
Visitors will get help from an "axe-pert"  to learn techniques and effective throwing tips –and if you're there with friends your guide will then organize a tournament to find the ultimate winner. You don't need lots of strength to throw an ax (technique is more important) but your arms will still get a good workout by the end of the two-hour session.
62 – Fly over the jungle at Mega Adventure Park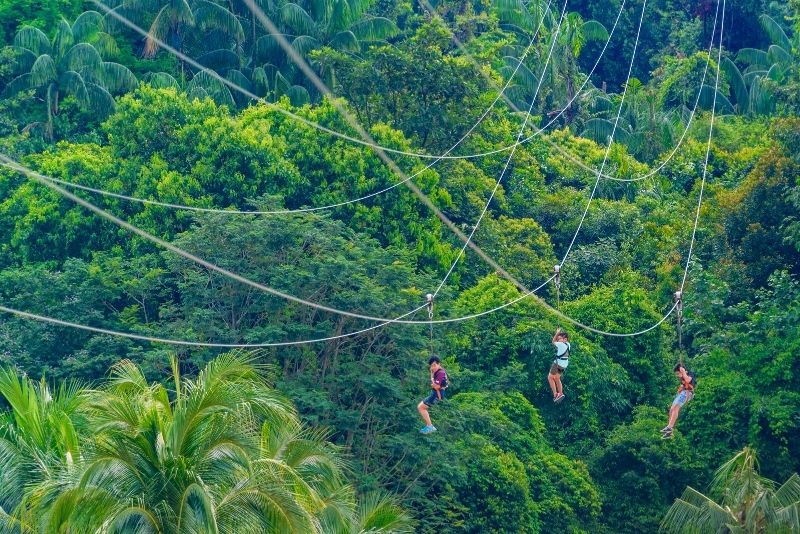 Located on Sentosa Island, this adventure park features four attractions, all characterized by "mega" features – great heights, super fast speeds, and big smiles.
You can choose to only try one of the experiences or go big and try them all (individual tickets are available).
Mega Adventure's main attraction is their MegaZip, a 450-meter-long zipline that starts at the top of Imbiah Hill. Flying at a speed of 60 kph 75 meters above the ground, the zipline takes passengers over a jungle canopy and the sea while surrounded by spectacular views of Singapore.
The park also features MegaClimb, a three-level rope obstacle course up in the trees, and MegaBounce, a trampoline-like set up where participants can bounce as much as 10 meters high up into the air. The final attraction is MegaJump, which simulates a 15-meter high parachute jump through a power fan and a controlled free fall.
63 – Explore the iconic CHIJMES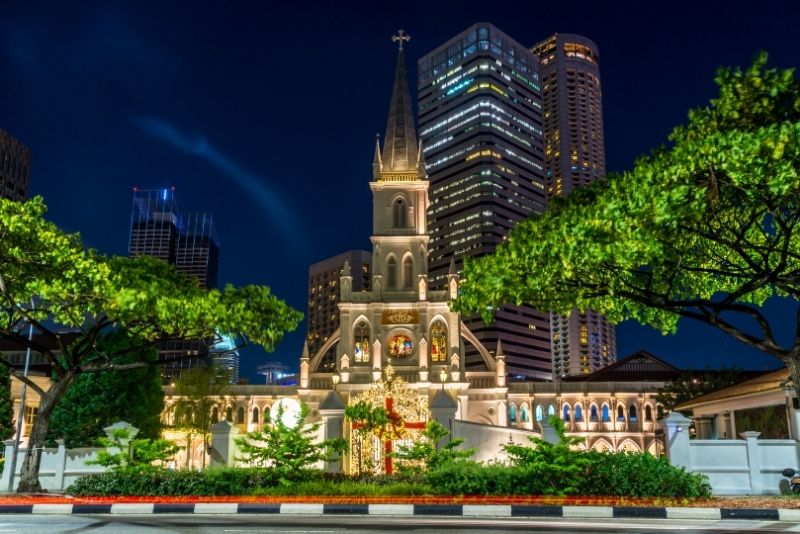 The CHIJMES complex started life as the convent of the Holy Infant Jesus, but additional buildings were purchased to extend the property over the years. These include a Gothic-style chapel, and the Caldwell House, which today functions as a wedding venue and performance hall. The space also holds dining spaces, shops, and even a theater for both concerts and plays.
The entire complex is organized around expansive courtyards so once you step inside, it'll feel like you're inside a private city block. You can enjoy international cuisine alfresco, sit against the backdrop of the chapel for a drink, or shop at an ethnic store offering the freshest Mexican food in Singapore.
Need a break from all the fun (but hectic) traveling? There's also a hair salon and a spa here.
64 – Jump into the past at Fort Siloso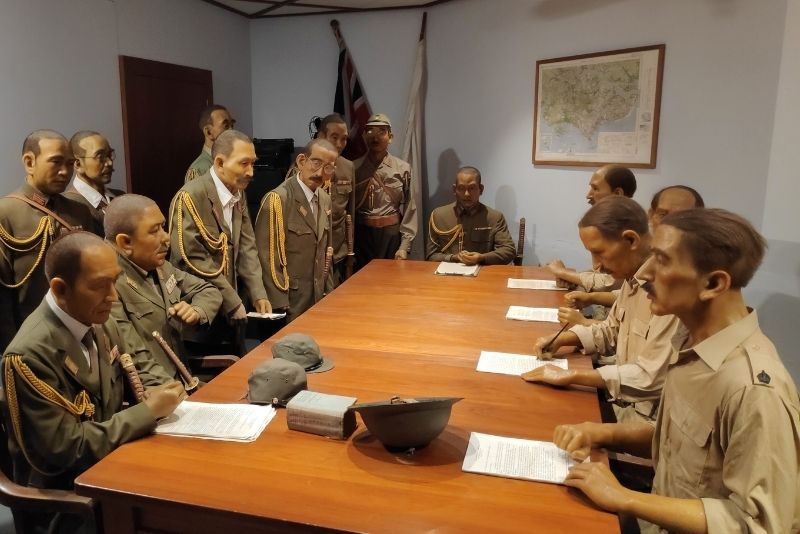 Singapore's only coastal artillery battery has been converted into an interesting military museum. The Fort Siloso saw action against the Japanese during WWII and there are now a number of objects and WWII memorabilia here recounting that time in history.
Although entrance to the fort is free, paid guided tours of the fort are also available for those who want a deeper understanding of its history.
In addition to interactive video stations, film screenings, and historical photographs, the museum also features wax statues representing life in the fort.
The remains of tunnels and destroyed structures are open to the public, and visitors can also climb up to the 181-meter-long Skywalk trail that crosses above the fort for great views and photo opportunities.
65 – Hone your kitchen skills with a cooking class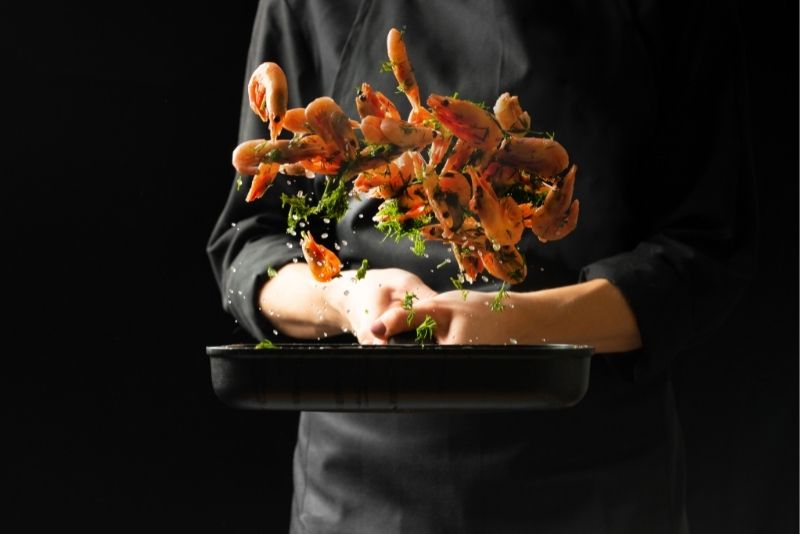 Singapore's food scene has always been one of its main attractions. From street food that earns Michelin stars to exquisite combinations of Malaysian, Peranakan and Indonesian flavors, Singapore's cuisine will not disappoint.
You can take some of those flavors home if you join a cooking class during your trip.
Join a Hainanese cuisine class to learn how to prepare traditional dishes like Hainanese Chicken Rice and Kueh Yi Bua while learning about the history and traditions that shaped the Hainan community. Or prepare your own 3-course Singaporean lunch using fresh local ingredients.
A private cooking class with a professional chef gives you a chance to choose which meals to prepare, visit a market to pick up fresh ingredients, and then work on creating authentic Singaporean dishes.
Vegetarians won't be disappointed either – Singaporean cuisine is rich in meat-free options and you can find plenty of cooking classes to help you learn how to craft veggie Hokkien, Cantonese, or Teochew dishes. Some classes are even held in a local home.
66 – Hang out at Marina Barrage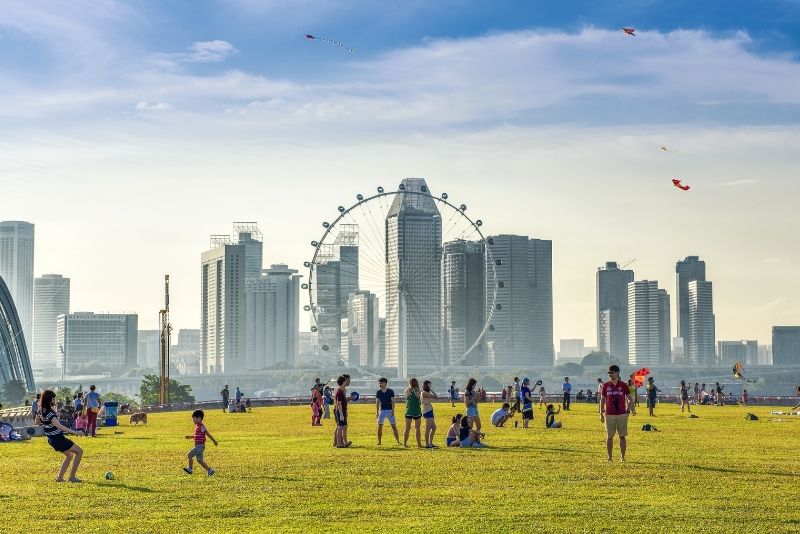 A dam and reservoir in the heart of the city, the Marina Barrage has also become a popular gathering point.
Because the level and flow of the water here are controlled and kept constant at all times, it's actually perfect for water activities — and both kayaking and canoeing are allowed here.
The top of the barrage has been transformed into a rooftop park area as well, and is now used for picnics, kite flying, and just spending time outdoors. Because there are no tall buildings around, the views from the Marina Barrage are spectacular – you can see the Singapore Flyer, Marina Sands Bay, and other iconic landmarks from here.
67 – Toboggan down a snow slide at Snow City Singapore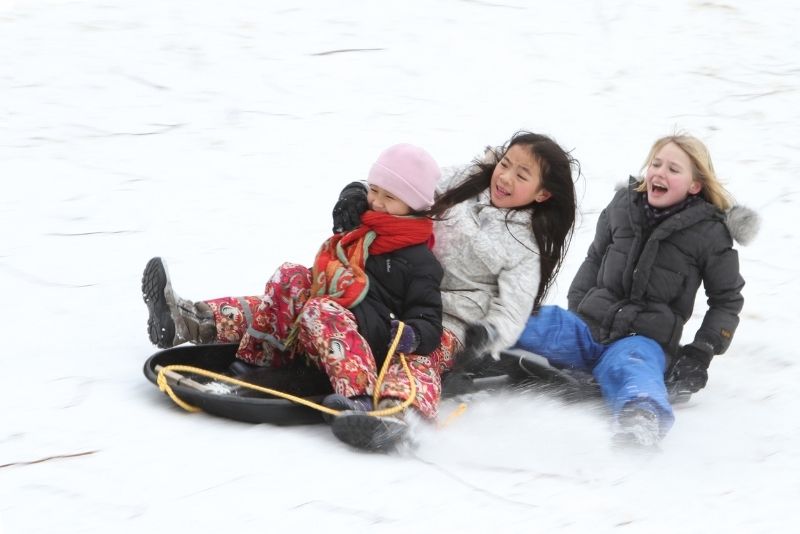 In a country that never sees snow (or any kind of cold weather, for that matter), you can't blame Singaporeans for trying to recreate a winter wonderland. The result is Snow City, an indoor attraction where there's always snow and you can have all kinds of fun in a tingle-your-fingers kind of cold weather.
Snow City is divided into different rooms, each offering a different experience. There's a shooting area, where you can play paintball, practice target shooting and have some archery fun in sub-zero temperatures. Then head to the world's only bumper car experience on ice or try the snow tubing slopes.
There's even a themed ice experience where you can have a drink in Singapore's first ice bar or rent a hotel room for the day (no overnight sleeping allowed!) to experience what the magic of winter is all about.
68 – Wander around the historic Boat Quay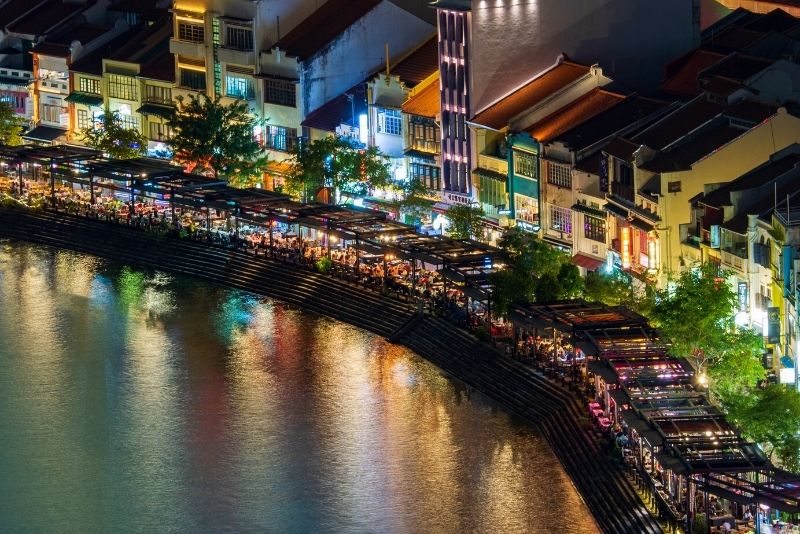 Once the busiest port area in Singapore, the Boat Quay has evolved into a bustling destination filled with great bars and restaurants. Today, the historical shophouses that once served as trading warehouses and shipping businesses have been transformed into eateries, entertainment venues and shops without losing their original charm.
Boat Quay is especially lovely at night, when you can walk down the bright main roads searching for the perfect riverside dining view. There's a long list of options to pick from here – from alfresco restaurants to cozy indoor places.
Popular venues include Dumpling Darlings with an impressive selection of flavors, Tom Yum Kungfu if you're in the mood for Thai food, and the luxurious Barbary Coast bar for discerning drinkers.
69 – Explore the ethnically diverse Kampong Glam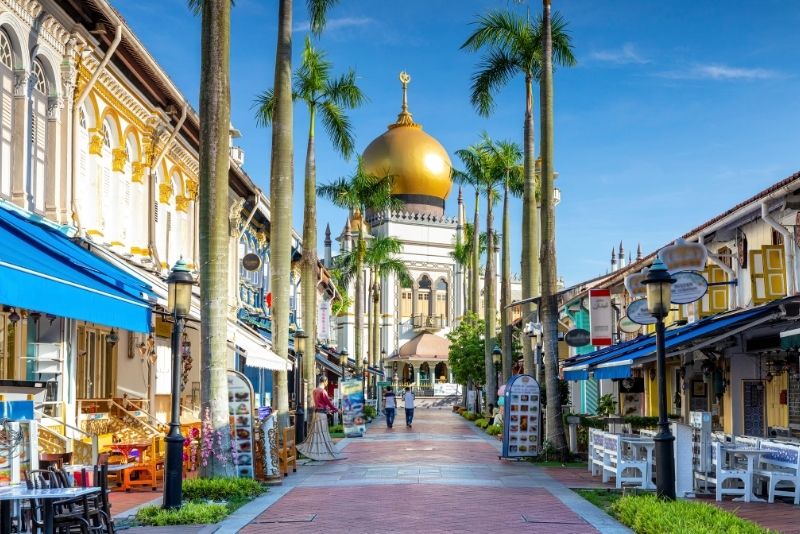 One of  Singapore's oldest quarters, Kampong Gelam is now a vibrant neighborhood famous for its great food and shopping. The main landmark here is, without a doubt, the majestic Sultan Mosque with its giant golden dome. Tours in several languages are available.
While here, don't miss out Haji Lane, which is both a foodie paradise and a great bargain shopping destination. Check out the many boutiques and shops, grab some handcrafted jewelry or stop by Sifr Aromatics to create your very own, custom-made perfume.
Once the sun goes down, Kampong Gelam's many hip bars and cafes transform into live music venues perfect for an evening out.
70 – Browse through the Lau Pa Sat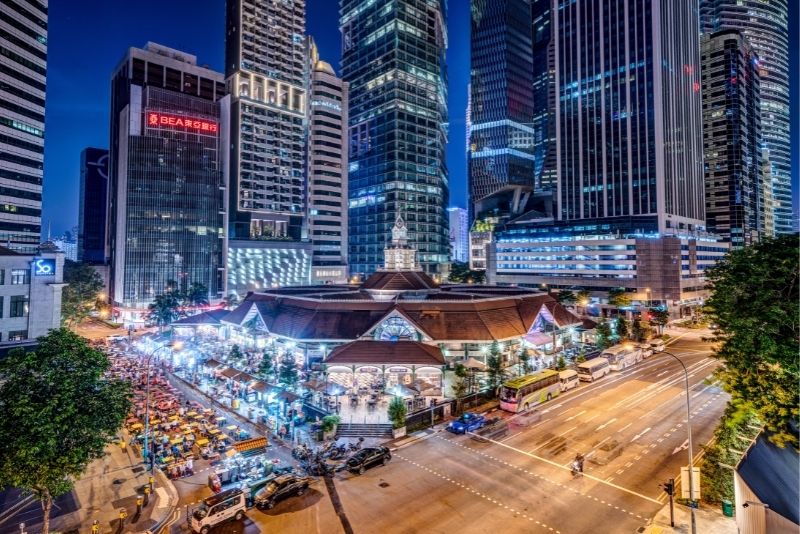 Foodies, make sure to place Lau Pa Sat atop your list of things to do in Singapore.
Lau Pa Sat started life in the 1800s as a fish market, but it has evolved since then to become a gigantic food market. If you want to experience authentic local cuisine, it doesn't get better than Lau Pa Sat.
The market is an architectural beauty, designed as an octagonal iron giant. The market's clock tower can be seen from far away and it's a prominent landmark in the downtown center of Singapore.
Visiting the market is a culinary experience, serving up a large selection of dishes from all over Asia. Grab some mango milk rice, try some Japanese Curry Don Noodles, or sit down to enjoy a steaming pot filled with meats, veggies, and noodles. There are Indian curry houses, dessert shops, and entire stalls dedicated to soup – make sure you arrive hungry!
71 – Swing into action at Singapore's golf courses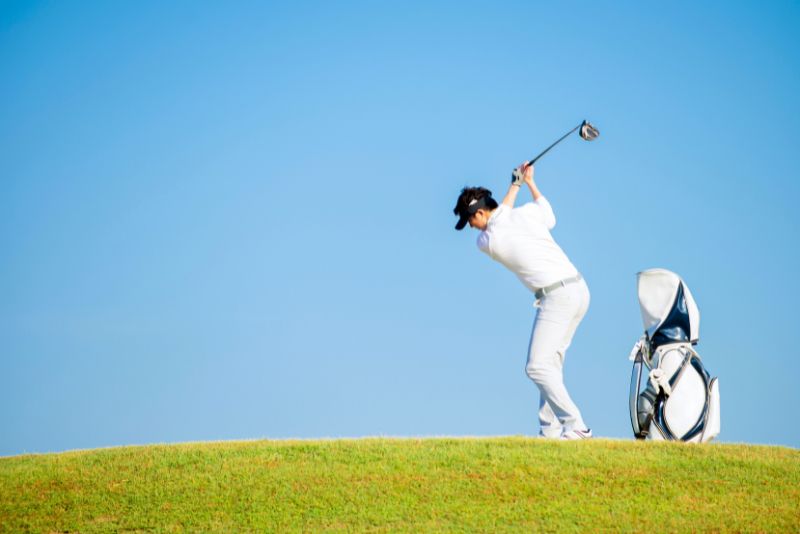 Singapore is home to some of Asia's finest golf courses, and the Orchid Country Club makes the top of the list. With three 9-hole courses and filled with beautiful landscapes and serene water bodies, this is a golf course that will keep golfers of all skill levels both challenged and entertained.
Marina Bay Golf Course is Singapore's only 18-hole public golf course and also features the city's first and only par-6 hole. In addition to strategic water hazards and bunkers, it also offers a stunning view of the city skyline. Keppel Club, one of Singapore's oldest golf clubs, also offers an 18-hole course with narrow fairways and clear waterways.
For those looking for something more challenging, there's the National Service Resort & Country Club, which offers four courses with varied levels of difficulty so every golfer can find their perfect match.
72 – Lose yourself in the action at HeadRock VR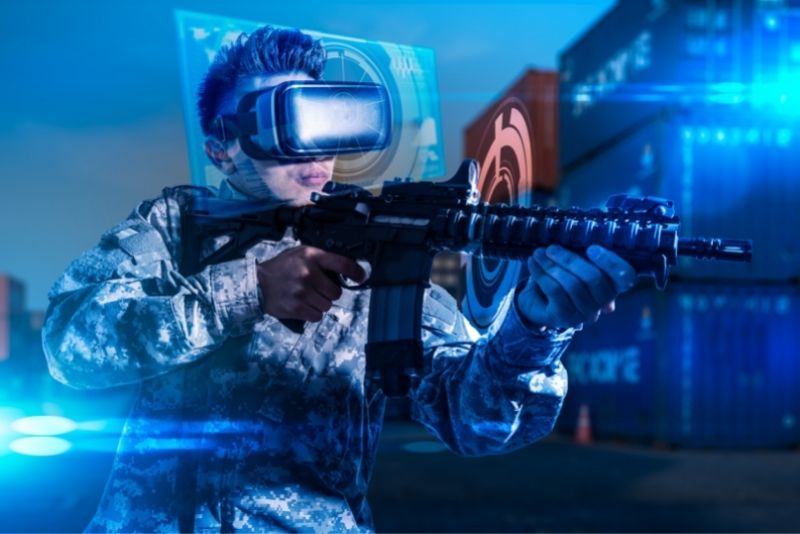 Looking for something completely different to try? This virtual reality center has eight different zones so you can choose the right adventure. Put on your VR visor and get ready for 360-degree panoramic experience!
Jump on a raft and go white water rafting through the jungle while escaping a T-rex. Brave a blizzard, go for an extreme train ride, or climb a skyscraper to battle it out with robots. You can even fight in the zombie apocalypse. Feel the adrenaline rush as you jump into the adventure of a lifetime!
There are also four special interactive zones for children, where they can paint, play, and experience digital technology.
73 – Get your adrenaline pumping at the Singapore Wake Park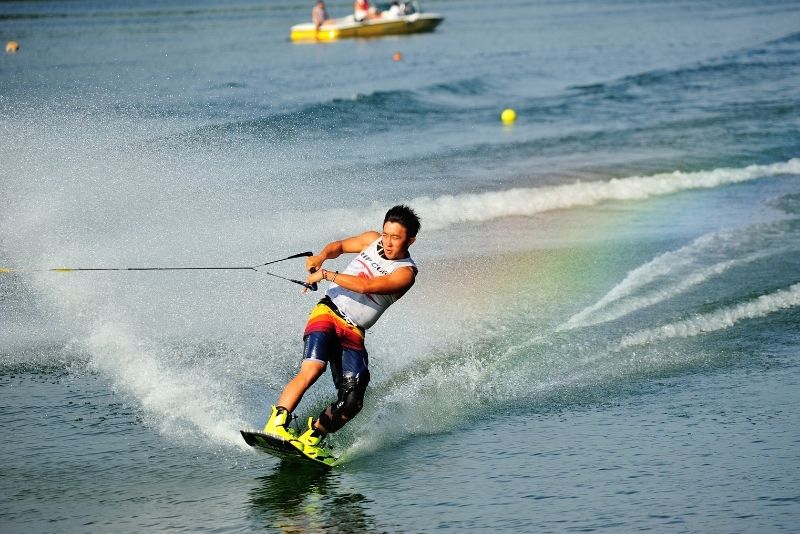 Singapore's only cable-ski park is set in a lagoon and offers three routes and cable systems for beginner, intermediate and experienced riders.
While the setup might look intimidating at first sight, children as young as six can try out the beginner route (which doesn't include obstacles or platforms and operates at a lower speed). If you've never done this before, an instructor is available to walk you through the steps before you get in the water.
Depending on your skills, you can try a number of options here, from wakeboarding to double skis to knee-boarding. For an added challenge, visit at night, when the lagoon is illuminated by powerful floodlights.
74 – Feel the breeze on your face as you bungee jump on Sentosa Island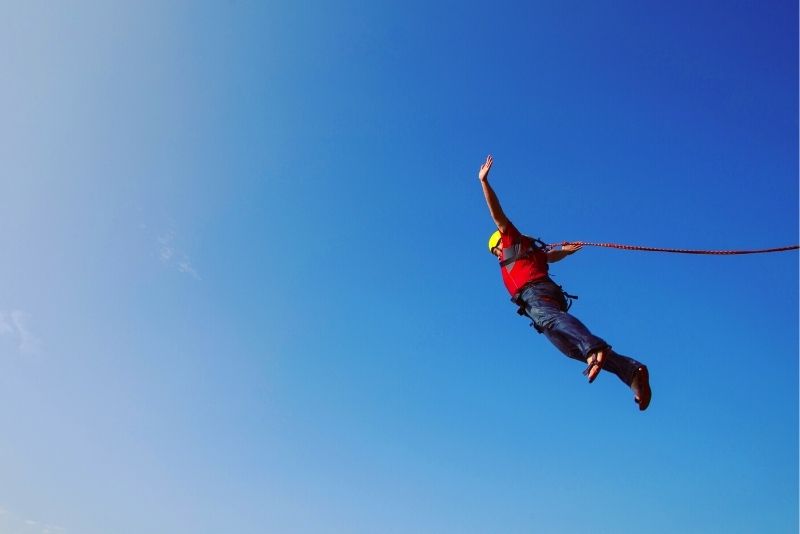 Singapore's only bungee jumping location is on Sentosa Island. It's a "simple" walk up to the 50-meter high-Skypark tower, where you'll enjoy stunning views over Siloso beach as you get attached to the harnesses and ready to fly.
The 2.5-second freefall is the experience of a lifetime! You can even try their Tandem Bungy Jump if you want to take a friend (or your partner) along. It's the perfect solution if one of you needs a bit of encouragement to take the leap! You can even buy a video/photo memento of your jump afterward.
Not ready to jump? Try the Giant Swing, which releases you from the same platform to fly over the beach (at speeds of up 120kph).
75 – Accelerate Your Adventure at KF1 Karting Circuit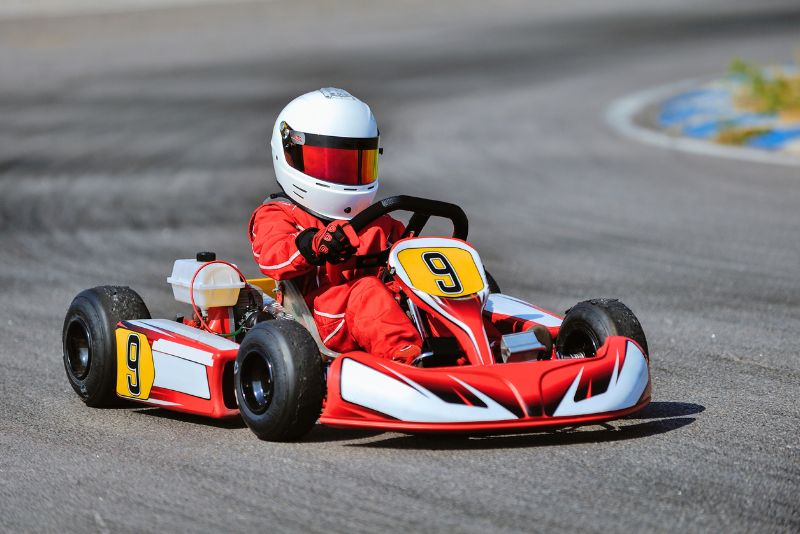 The KF1 Karting Circuit is Singapore's largest and only internationally certified karting track. The main attraction here is the adrenaline-packed 3100-foot-long track featuring a heart-pounding 400 feet straightaway and a dizzying 16 turns. You'll even experience an F1-inspired track lighting system.
Depending on your experience and your driving skills, you can choose from two speed categories: 18 mph for a more relaxed pace, and 31 mph for the daredevils (this speed will require an actual driving license). Either way, you'll experience the adrenaline of racing against friends with the wind blowing on your face.
For younger racers, there's a special, smaller KF1 Karting Circuit. Take the kids inside, jump in a smaller kart, and let them experience the joy of karting in a safe environment.
76 – Swim in the world's largest Infinity Pool at Marina Bay Sands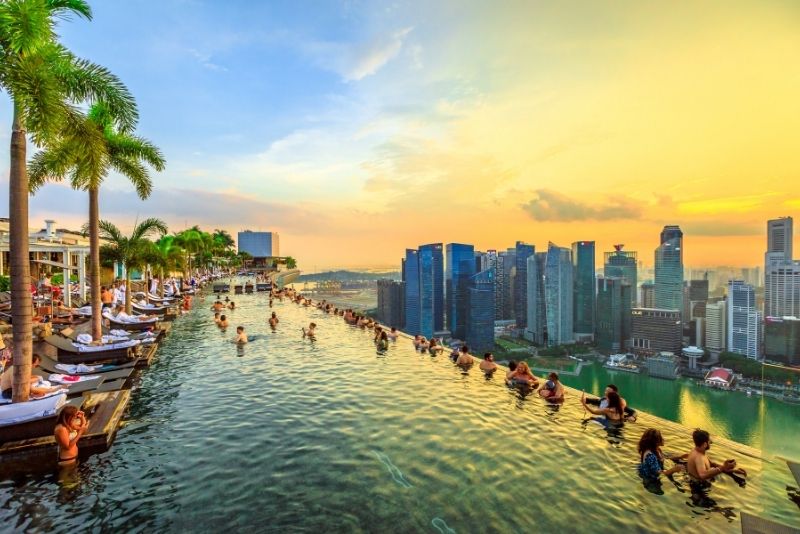 The world's largest rooftop infinity pool is set 57 floors up in the sky and offers some of the most stunning views over Singapore you'll find anywhere.
Part of the Marina Bay Sands Hotel, the stunning pool is at least 1.2 meters and 150 meters long, and is divided into three sections: one for families, a children's pool, and an adults-only area.
Only guests of the 2,600-room hotel can use the pool and the lush garden near it, where you can also find restaurants and an observation deck. In fact, the closest you can get to the pool if you're not a hotel guest is to pay a fee to enter the observation deck, from where you can see the pool – just not get close to it.
77 – Immerse in the mesmerizing tales of Wings of Time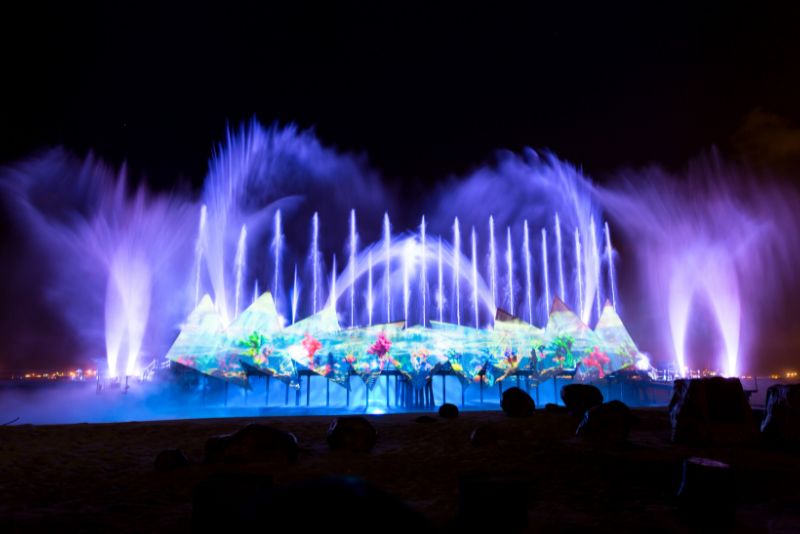 Set against the picturesque backdrop of Siloso Beach, Wings of Time is an outdoor night-time show that combines technology, storytelling, and artistry. Wings of Time tells the story of two time-traveling friends and a magical bird, through state-of-the-art visual effects, lasers, water displays, and pyrotechnics — all of it backed by dramatic music.
The show concludes with a grand finale that lights up the night sky. The outdoor event plays twice a night against the natural surroundings of the beach and ocean. Advance tickets are needed and seating is first-come, first-serve, so arrive early for the best views.
Whether this is your first outdoor show or your first beach event, Wings of Time is a must-visit attraction that promises a blend of emotion and magnificent visual delight.
78 – Feel the need for speed at the Skyline Luge Sentosa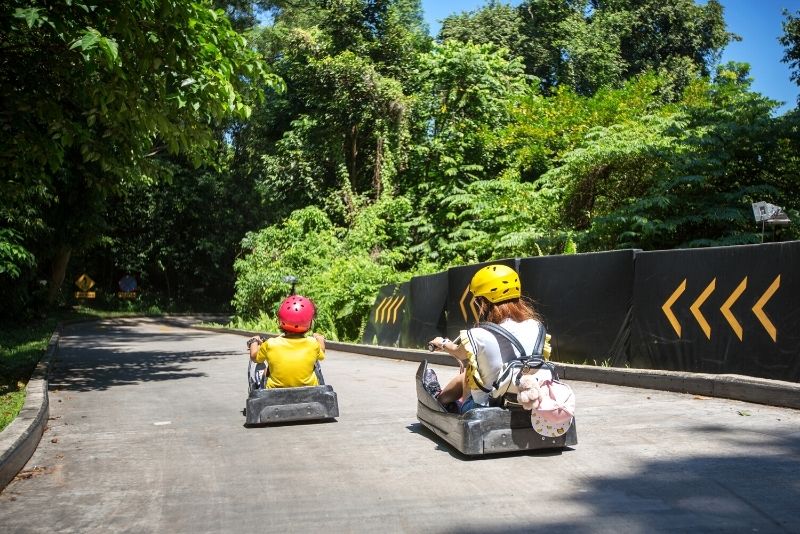 Located at the Imbiah Lookout on Sentosa Island, this sled-like system in Sentosa Island consists of four tracks, all over 600 meters long. Riders get on a 3-wheeled self-driving car and let gravity take them downhill, controlling the speed and maneuvering the hairpin turns.
Once at the bottom of the hill (the ride takes 15 – 20 minutes), catch the Skyride chairlifts to go back up to the starting point and enjoy the great open views along the way.
Although you don't have to ride the Skyride back up, this is always included in the price.
79 – Release your inner frustrations at The Fragment Room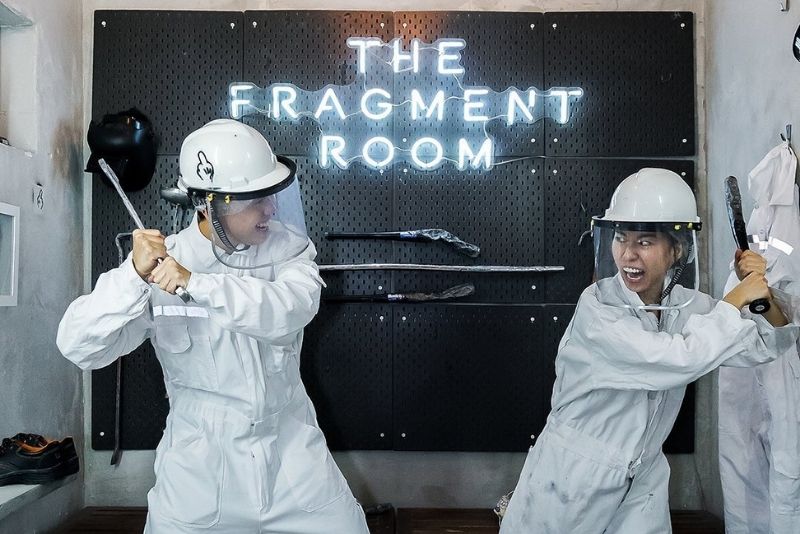 Also known as a rage room, this fun experience allows you to get all your frustrations and stress out by smashing things to your heart's content.
Put on protection gear (helmet with visor, cut-proof gloves, and white coveralls), grab a bat or a crowbar and step into the room. For 30 minutes, you'll then have a chance to smash anything you see – from plates and glasses to laptops and television sets.
Still angry? They also have a 60-minute package where you get a sledgehammer and unlimited items to break. For an extra fee, you can even bring your own items from home to smash.
The room even has a Bluetooth speaker so you can smash things to the tune of your own playlist.
80 – Take a day trip to the Indonesian islands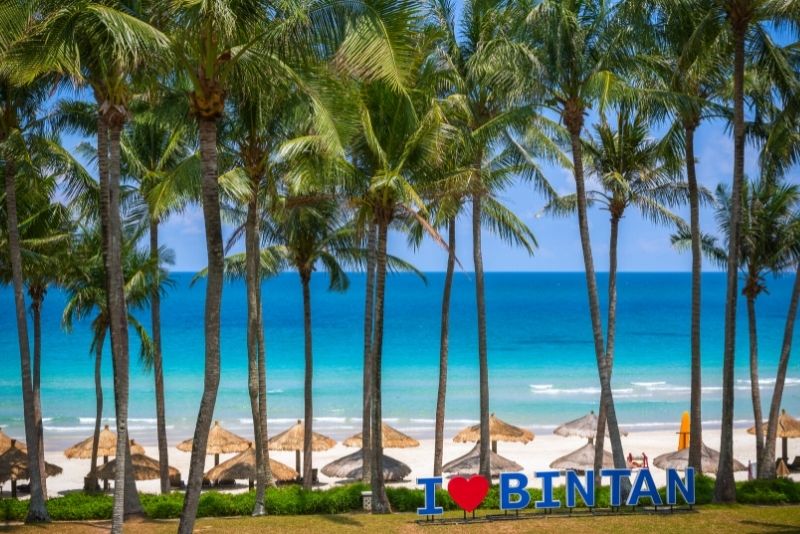 Singapore and Indonesia are closer than you might think. In fact, you can easily explore some of the most beautiful Indonesian Islands and cities as part of a day trip. Be ready for a long day out, though.
A Kuala Lumpur and Malacca tour from Singapore will last about 16 hours, and include the UNESCO World Heritage Site of Malacca, a scenic cruise down the Malacca River, a stop by the Batu Caves, and a visit to the famous Petrona Twin Towers.
A private tour including all this (plus border paperwork and a local English-speaking tour) is the perfect way to explore Malaysia's capital as well as some very popular locations near it in just one day.
Other tours take you to Bintan island. Want to explore a bit of Indonesia but only have very limited time? An express day trip to Batam could be the perfect solution. Just one hour away from Singapore, Batam can be reached by high-speed ferry. Once in Indonesia, you'll be able to visit the pyramid-like Batam Grand Mosque, enjoy a traditional two-hour Indonesian massage, and try a  5-course traditional Indonesian feast.
If you'd rather do most of the traveling on your own, there are also city transfers via car or mini-van to places like Johor Bahru, Malacca City, and even one-way directly to your hotel in Kuala Lumpur if that's the next leg of your trip. You can also buy a package of roundtrip ferry tickets to Batam and then spend time there on your own shopping or exploring the local beaches.
81 – Find your inner child at Kiztopia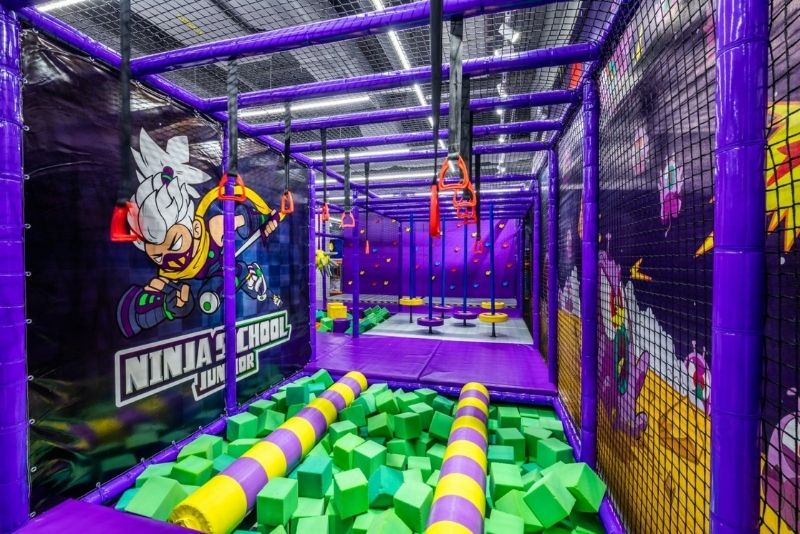 This 1,600-square meters edutainment playground located at Marina Square offers 18 different play areas, where kids can not only have fun but also learn. Children will be able to try giant slides, jump into mega ball pits, challenge themselves with obstacle courses, and visit interactive play zones. Try virtual reality, ride a train or learn while having fun – the options are endless!
Kiztopia has two other branches. Club Jurong Point has an outer space theme filled with netted climbing frames and a trampoline, while Club Punggol is a safari-themed wonderland with sandpits and roleplay rooms.
Games and zones are designed to be fun while enhancing motor skills and cultivating relationships.
82 – Indulge in luxurious shopping at The Shoppes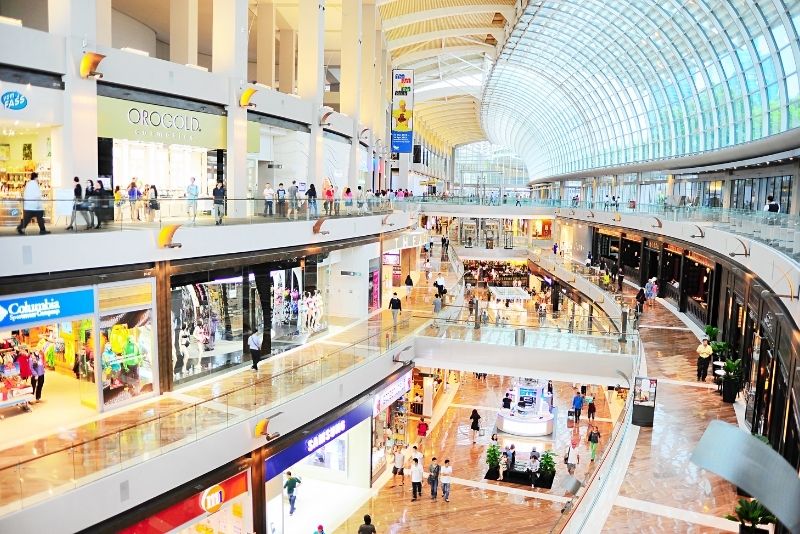 Singapore's largest luxury shopping mall, The Shoppes occupies almost 75,000 square meters and is home to 270 boutiques and restaurants.
A spacious shopping destination with giant windows that not only offer great views over the city but also plenty of natural sunlight. Tired of walking up and down the massive structure? Hop on a boat to travel the 150-meter-long canal for a unique experience. You can also take a break for some fun at their indoor skating rink.
This is the place to go if you have money to spend – premium brands like Bulgari, Louis Vuitton, and Patek Philippe all have branches here. The Shoppes also offers a VIP Personal Shopping service, so shoppers can have some guidance during their shopping experience.
83 – Experience the outstanding ArtScience Museum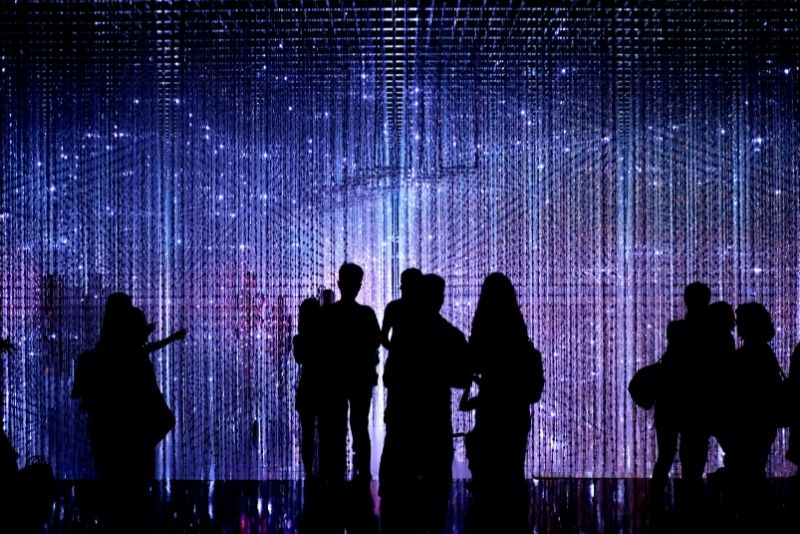 A massive 5,000 square meters divided into 21 galleries, this museum (the first of its kind in the world) mixes art, technology and science into a number of amazing exhibitions.
There are no permanent collections or exhibitions held at the museum, and instead the museum collaborates with other museums around the world to hold touring exhibitions.
Past ones have included Traveling the Silk Road, Genghis Khan, Van Gogh and Dali presentations, The Titanic Artifact exhibition, and displays of Andy Warhol works. Dinosaurs, mummies and even Cartier watches have also been part of temporary exhibitions.
Most of the exhibitions combine art and technology in some form, whether through interactive stations or media presentations.
84 – Cruise the waters in style with a private yacht charter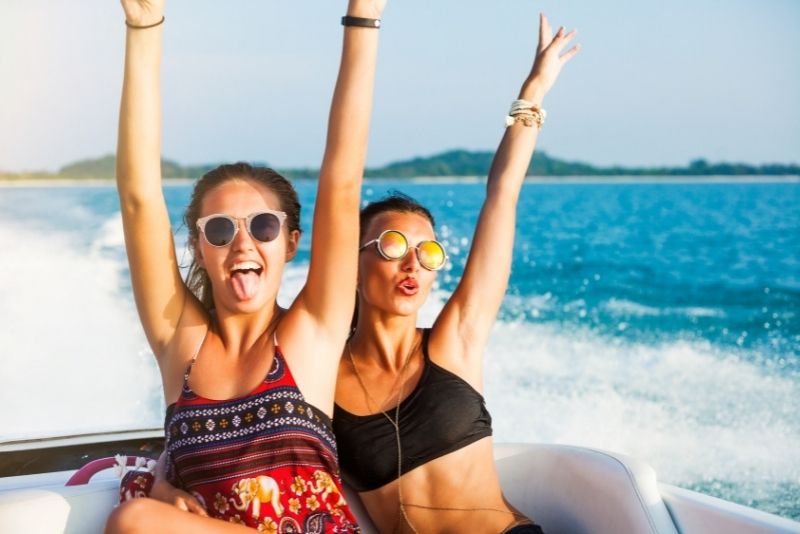 There's a special magic to the waterways surrounding Singapore – and the perfect way to explore them is with a private boat tour. Even better, there are boat tours to fit any budget or itinerary.
Have only a few hours in the morning or afternoon to see around? You can set sail on a beautiful catamaran complete with air-conditioned indoor spaces and open decks. Enjoy the breeze or sunbathe, as you cruise towards the Marina Bay area for stunning views. You might even have a chance to stop at Lazarus Island and borrow a kayak or floating mat for some fun in the water.
You can also combine land and water with a full-day island tour that takes you to see some of the top Singapore attractions before you get ready to enjoy your river cruise.
If you'd rather enjoy the beautiful city lights, choose a Singapore River cruise at night instead. You'll have a chance to see the bright skyline from the water but also explore some of the most popular land attractions traveling on a three-wheeled rickshaw.
Visit Gardens by the Bay, Sands Skypark Observation Deck, and Little India, then grab a souvenir or a bite to eat before you head to Clarke Quay to jump on a cruise.
85 – Take flight in the SkyHelix Sentosa Singapore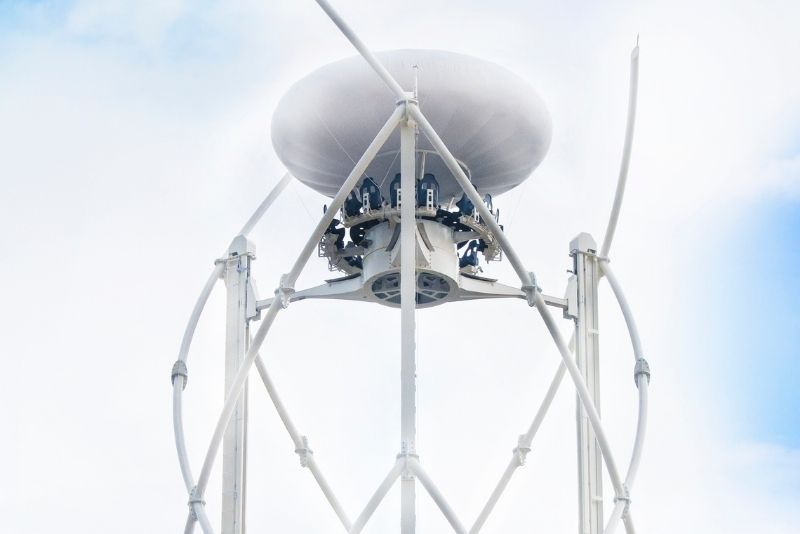 Offering 360°breathtaking views over Sentosa Island, the SkyHelix is part gondola ride, part thrill ride. Get strapped, feet dangling, into the open-air gondola and then rise up 35 meters into the sky.
Once at the top, the gondola will rotate slowly for 10 minutes so you can truly enjoy panoramic views as far away as the Southern Islands and the Keppel Bay area.
Come at night to find the SkyHelix completely illuminated by LED lights and make sure you grab a drink or a snack after you come down. Riders must be at least 1.05 meters tall to get on the SkyHelix.
86 – Unleash your inner child when you visit the MINT Museum of Toys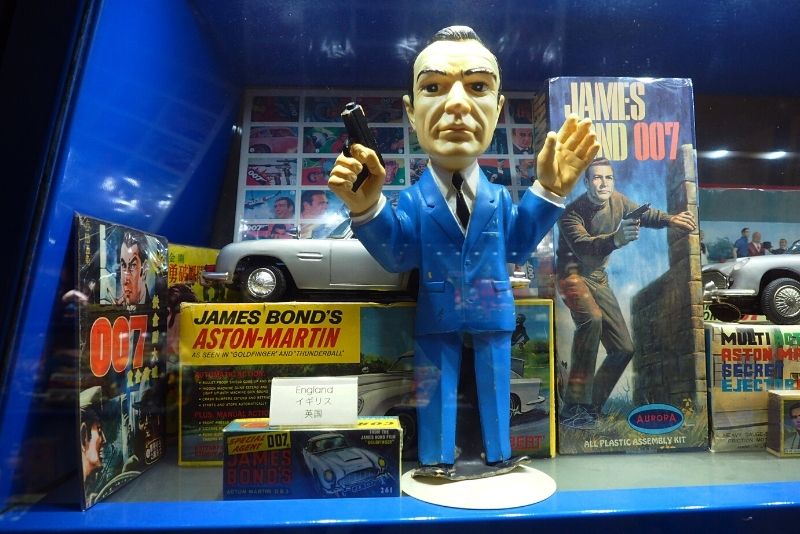 MINT(Moment of Imagination and Nostalgia with Toys) was created to display a private collection of vintage toys. The massive collection of over 50,000 toys and memorabilia is divided into different themes, including Disney toys, Teddy bears, Pre-war Japanese toys, horror toys (look for the fun Frankenstein figurines!), animation and film characters (like Popeye), and more.
Additional collections of enamel advertising signs (for everything from soups to gas stations), vintage biscuit tins, and Beatles memorabilia (including an autographed Penny Lane sign) are also displayed at the museum.
The museum holds special events, including experiences allowing the kids to get up-close-and-personal with some of the museum's toys, as well as adult workshops focused on visual storytelling, the connection between art and culture, and fashion and style of vintage toys.
The MINT shop features an amazing selection of tin and vintage toys, nostalgic games, and collectibles – all for sale.
87 – Try your luck at the Marina Bay Sands Casino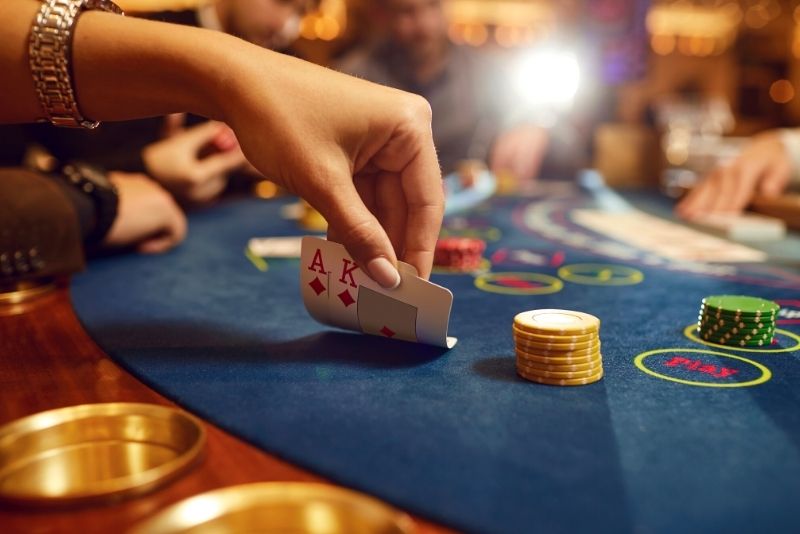 Part of the Marina Bay Sands megaresort, the Marina Bay Sands Casino consists of four levels with over 600 table games and 2300 slot machines featuring over 250 titles of both video and reel games. There are even private gaming rooms for high rollers who don't want to mix with the crowds.
There are only two casinos in Singapore. The other one, Resort World Sentosa, has a more family-friendly feel and is filled with recreational activities away. Marina Bay Sands Casino, on the other hand, is exactly what you would expect of a mega casino: elegant décor, great bars, and live entertainment aimed at grown-ups having fun.
The casino has two restaurants, including a great noodle bar offering signature Chinese and Southeast Asian cuisine, and a cafeteria-style self-service eatery that's open 24/7.
88 – Travel back in time at the Peranakan Museum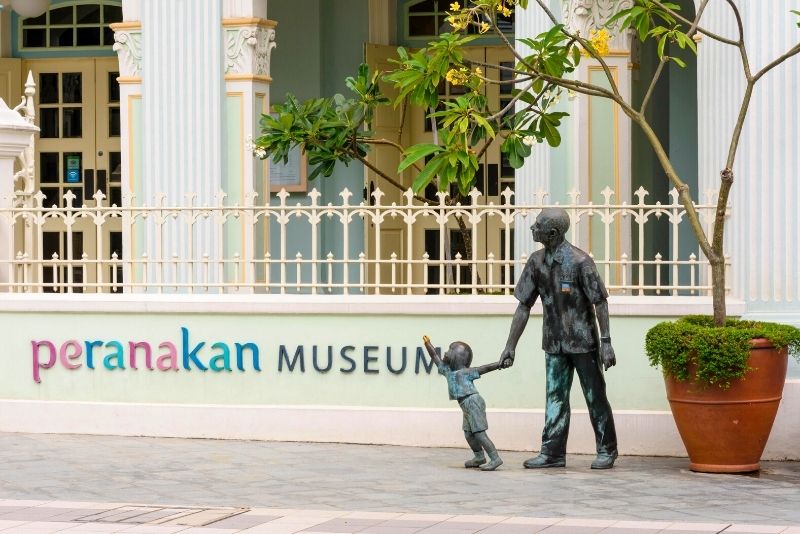 This is the only museum in the country dedicated exclusively to the culture of the Peranakans, the ethnic Straits Chinese who first settled in Malaysia and Singapore in the 1800s.
The Peranakan Museum is divided into galleries, providing an insight into different aspects of Peranakan life and history. The first gallery, called Origins, introduces their culture and way of life.
A number of other galleries cover a traditional 12-day wedding, and there are areas dedicated to arts and crafts (including unique beadwork), religion, commerce, and politics. An entire gallery is dedicated to food and how it plays a major part in Peranakan culture.
The last gallery, called Conversations, examines the life of modern Peranakans and their future.
89 – Let all your senses come alive at Sentosa 4D Adventureland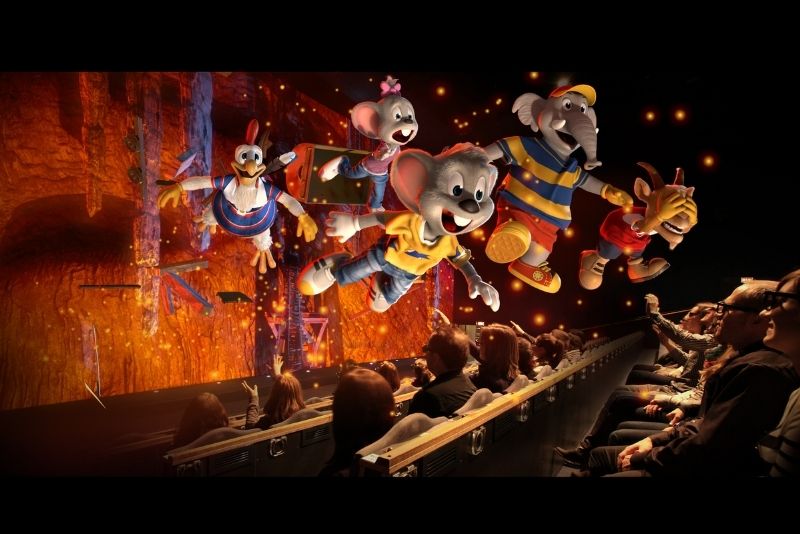 Sentosa's 4D AdventureLand offers four unique 4D rides. Essentially, you get to enjoy short movies in 3D with added effects like rain, wind, fog, and vibrations that truly bring these adventures to life.
Ride into a haunted mine or get ready for a wet bumpy log ride. Travel back to the Wild West and survive a shootout with the bad guys. Or head to a mysterious island, where you'll find all kinds of creepy crawlies, get chased by a dinosaur, and plunge over waterfalls.
Can you survive an encounter with crocodiles? How about the twists and turns of a runaway mine cart? These state-of-the-art video projections will make you feel like you're part of the action from the moment the film starts!
90 – Grab a drink with a view at the best rooftop bars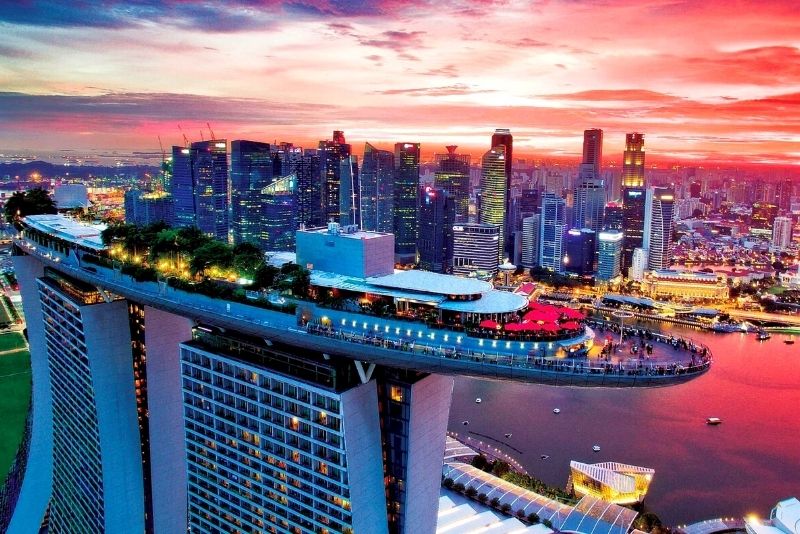 Sky-high bars abound in Singapore, and with good reason. Rooftop bars offer breathtaking views, cool breezes (a great plus in tropical Singapore), and very stylish locations – perfect for a night out.
With so many options available, it's often hard to choose where to go, but rooftop bars with views of the city skyline and Marina Bay top the list. CÈ LA VI on the roof of Marina Bay Sands is the most obvious choice not only for its great signature cocktails but also for the live Djs and the best views over the ocean.
Singapore's highest rooftop bar, 1-Altitude, is another must see. It offers great sunsets, 360-degree views of the city skyline, and live music. Or stop by LeVel33, which has its own microbrewery, a rooftop terrace that encircles the entire building and beautiful views of the night lights.
91 – Dance the night away at the ZoukOut Festival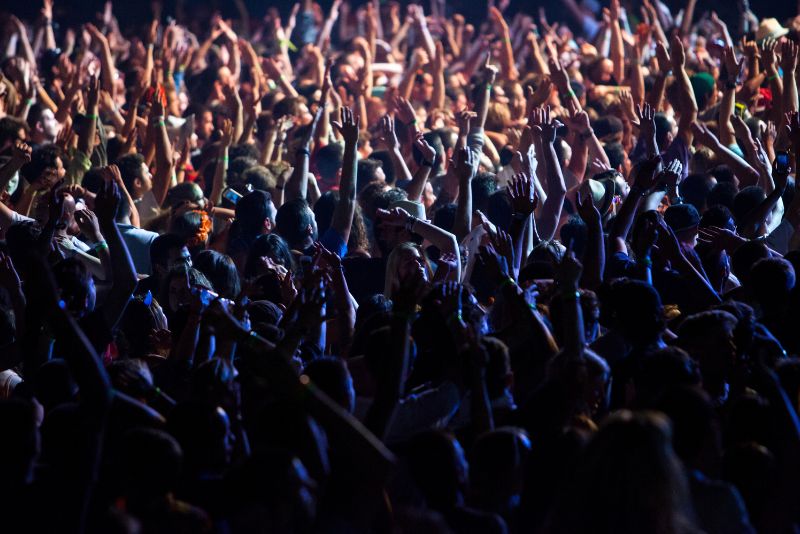 Over the past few years, the ZoukOut festival has become the island's top destination for dancing under the starry sky in Sentosa. Now permanently housed at the vibrant Siloso Beach, the festival attracts thousands of music lovers every December for two nights of non-stop fun.
With ever-changing annual themes, visually stunning art installations, food trucks, and non-stop beats, ZoukOut (one of Asia's biggest music dance festivals) offers the perfect backdrop for unforgettable shore-side nights out.
As evening gives way to night, stages light up and neon-lit setups take over the beach. The stage has witnessed legendary performances by global icons like DJ and producer Peter Kruder, electronic musician and curator James Lavelle, and hip hop/electronic dance group Stereo MC's. So, go ahead and mark your calendars for a night filled with rhythm, flavor, and dancing the night away!
92 – Discover Singapore's popular music and culture at the Esplanade – Theatres on the Bay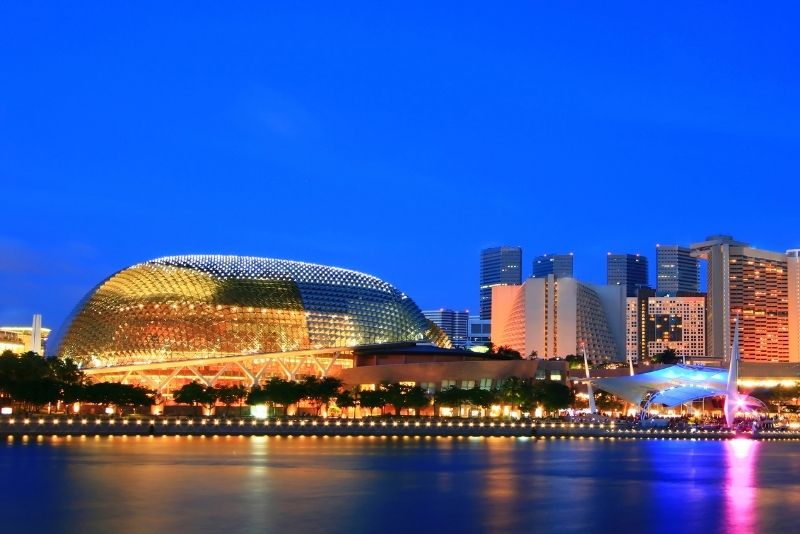 The Esplanade Theaters are a series of performing venues, including a concert hall, a theater plus an outdoor theater, exhibition spaces, and meeting venues sitting together against the Singapore River.
The stunning and bold design of glass domes with thousands of aluminum sunshades is affectionately known as "the Durian" by the locals, who feel it looks similar to the exotic fruit of the same name.
The 1,600-seat Concert Hall is one of the best spaces for classical music and orchestral performances in Singapore, while a number of cafes and restaurants around the venues offer plenty of chances to take a break and make the most out of your evening out. The Esplanade Mall, filled with places to eat and shop, is just steps away.
93 – Enjoy a big splash at Wild Wild Wet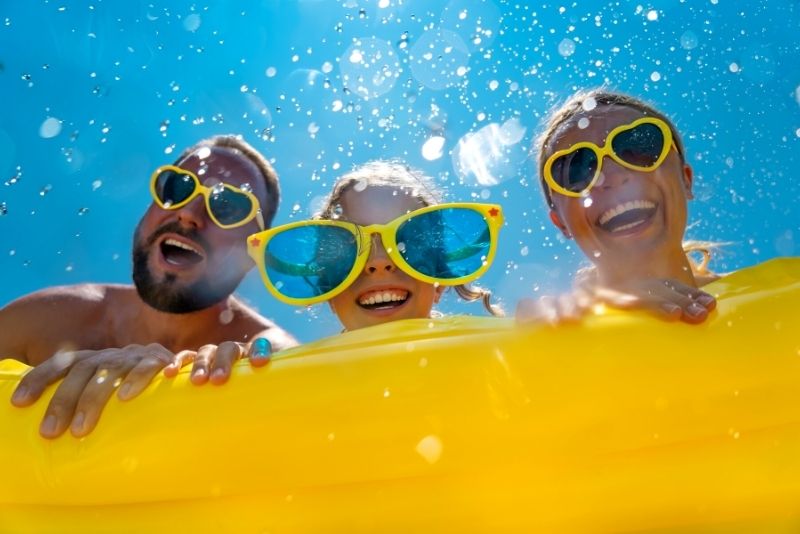 Considered one of the best water parks in Asia, Wild Wild Wet stretches over almost 10 acres filled with 16 water rides that go from family-friendly to extreme thrills.
Try Asia's longest waterslide as you fall at a speed of 50 feet per second, challenge your friends on a four-lane mat racer slide, or slide down a near-vertical wall and crazy fast tunnels on a raft.
Looking for some adrenaline-filled fun? The park offers the Torpedo, an extreme free-falling experience from a height of six floors and filled with twists and turns. Or try a four-story ramp slide where you fall down at high speeds before soaring up a ramp on the opposite side before falling back down again.
There are also lazy rivers, white water rafting, giant wave pools, and even a Jacuzzi pool and spa. Special splash areas and water playgrounds are available for the younger kids.
94 – Shop-till-you-drop at the swanky Orchard Road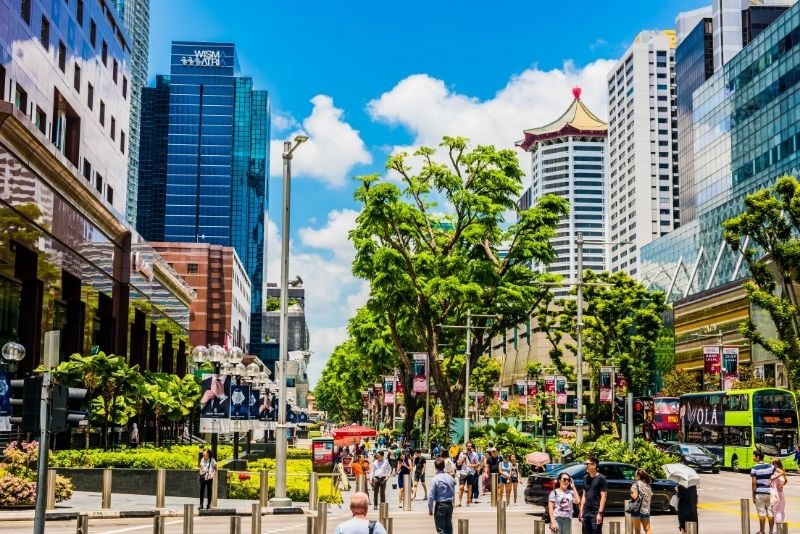 Orchard Road is a 2.5 km long boulevard known as Singapore's upscale shopping destination. Department stores selling renowned international brands, coffeehouses, and world-class boutique shops can all be found here. Orchard Road is also unique because, except for a few designed areas, is entirely a no-smoking zone.
One of the most distinctive places here is ION Orchard, a massive shopping center with a total floor area of over 87,000 square meters. With over 400 stores on eight retail floors, there's not much you won't find here.
This includes not only stores but also a huge art and exhibition gallery, an observation deck, a museum dedicated to whiskey, and over 100 dining outlets.
95 – Head for the thrills at LEGOLAND® Malaysia Resort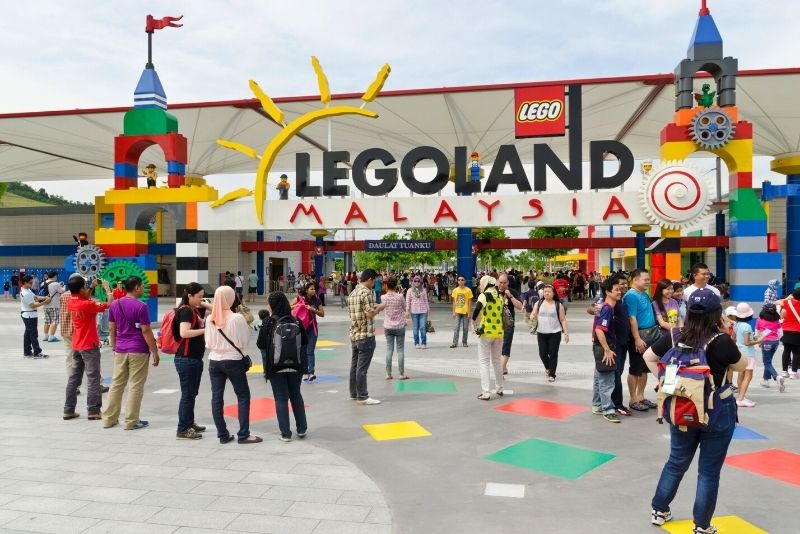 LEGOLAND is technically not in Singapore but in nearby Iskandar Puteri, Malaysia. But at less than an hour away by public transportation from Singapore, the park is a popular attraction filled with thrills, fun, and plenty of LEGO® bricks.
The park is divided into several areas, with attractions, live shows and even restaurants catering to the theme of that particular zone. Technic is the park's most futuristic area and home to the park's one-of-a-kind virtual reality roller coaster with a LEGO theme.
There's also a medieval area with a high-speed carousel and a dragon-themed roller coaster, and an adventure land with a drop ride, a log flume ride, and an interactive dark ride.
Specific areas with rides and attractions for the younger ones are available, and the park's Miniland features some of Asia's most famous buildings and landmarks on a 1:20 scale. LEGOLAND even has its own waterpark with more than 20 slides.
96 – Relax and rejuvenate at Singapore's best spas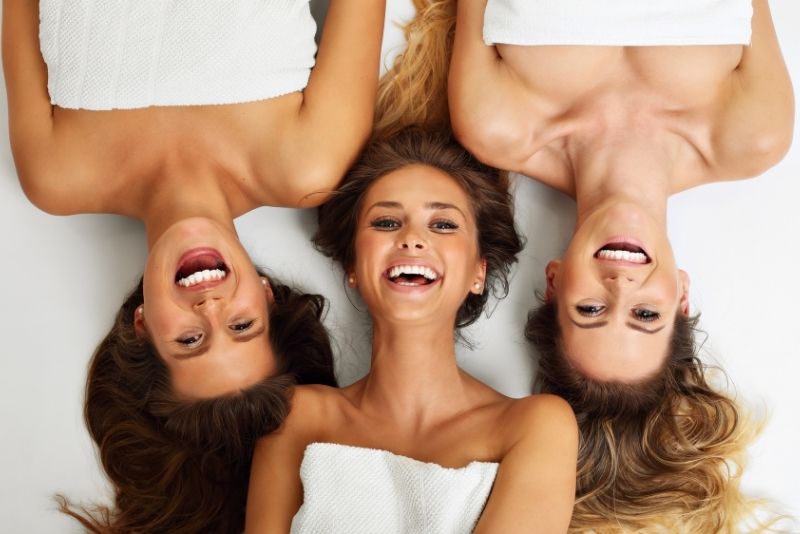 If you're in need of some R&R, Singapore won't disappoint. Exquisite facilities, beautiful surroundings, and a mix of treatments meant to relax, detoxify, and melt away anxiety and pain – Singapore's spas have something for everybody.
If you're looking for traditional-style massages (Thai, Swedish, reflexology, and Balinese massages), the Ikeda Spa is your place. It offers lots of privacy, a soothing environment and a number of additional therapies (aromatherapy, herbal facials) so you're guaranteed to leave truly relaxed.
For a more unique experience, try The Aramsa Garden Spa, which offers individual outdoor spaces that include bathtubs, as well as mud baths, detoxifying massages, and wraps. Or stop by the Yunomori Onsen and Spa for an authentic Japanese hot spring experience followed by great massages or some time in the sauna.
97 – Stroll by the conserved historical landmark Clarke Quay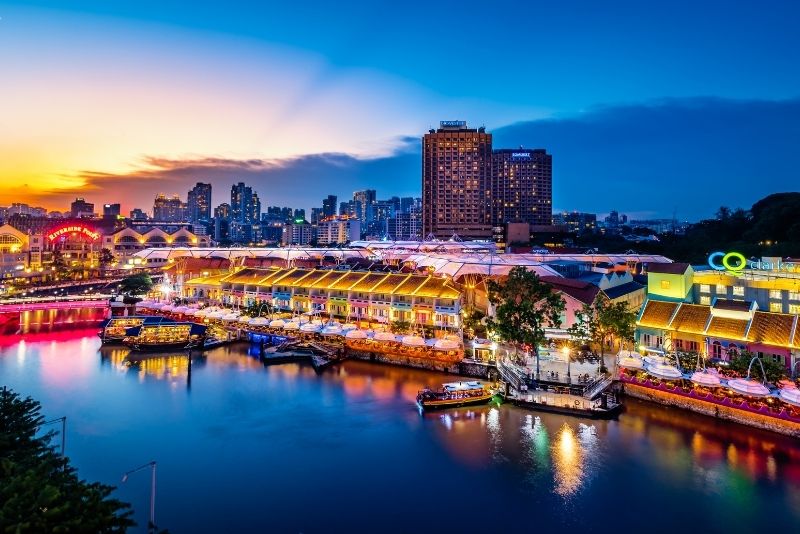 This historical riverside landmark started life as a trading center in the 19th century. Today, the restored warehouses are one of Singapore's "party" destinations, a major entertainment area, and the place to be for great food.
Some of the Quay's restaurants are actually set on permanently docked tongkangs (traditional Chinese junk boats), and many places combine fun and drinks like Holey Moley, a mini-golf club with multi-sensory, whacky holes and a full-service bar.
Clarke Quay is also a departing point for river cruises and taxis, a perfect way to explore the vibrant Singapore River and enjoy the night lights. During the day, stop by the Central Clarke Quay for great shopping (there are almost 300 shops there).
98 – Explore the wonderland of Jewel Changi Canopy Park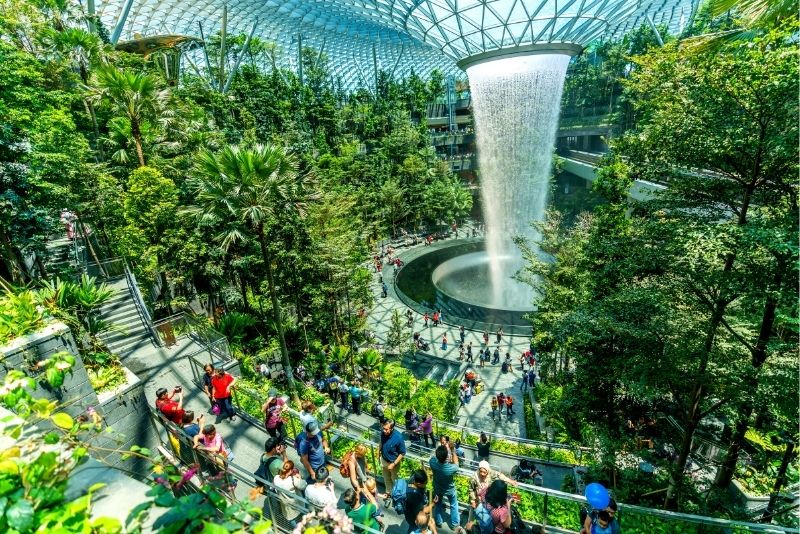 Singapore's Jewel Changi airport is famous for its stunning attractions, and the Canopy Park takes a spot at the top of the list. This 14,000-square meters recreational space offers a wonderful array of trails, mazes, and luscious foliage.
Canopy Park includes a number of distinct areas, such as the very popular Sky Nets, where visitors get to walk or bounce on nets set five stories up in the air. Visitors will also find both a hedge and a mirror maze surrounded by overhead hanging plants and a green landscaped environment.
Favorites among young visitors include the Foggy Bowls, a play area for toddlers filled with cloud puffs and soft mist, and the Discovery Slides, a place where art meets playground fun, complete with giant slides and a viewing deck.
Other places to enjoy include the Topiary Walk, where all kinds of colorful animals are landscaped out of plants, and the Petal Garden, an explosion of colors through a display of seasonal flowers.
Take the park's main trail down and you'll end up at the heart of Forest Valley, an indoor lush rainforest filled with almost a thousand trees and palms, as well as the HSBC Rain Vortex. At 40 meters high, it is the world's tallest indoor waterfall.
99 – Dive into Singapore's vibrant nightlife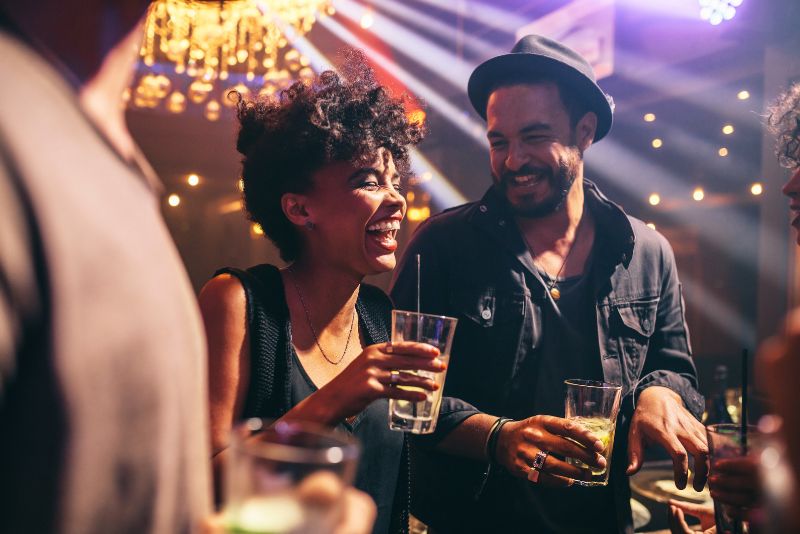 Nestled within the iconic Victoria Concert Hall, Brasseria Astoria is a great place to start exploring Singapore's vibrant nightlife. Mixing old-world charm with unique cocktails and a regal ambiance, it's the place to be for an elegant night out.
For a place where creativity meets spirits, head to Mixology Salon, where the art of cocktail-making takes center stage. For those seeking an edgier ambiance, Night Hawk offers a dive bar experience with a Singaporean twist.
To truly dive into Singapore's vibrant bar scene, however, consider joining a pub crawl. With the help of your fun guide, you'll visit 3-4 handpicked bars and a lively club. The perks? Free shots at each bar, complimentary club entry, and tempting drink deals. Plus an opportunity to mingle with fellow travelers and maybe make new friends.
100 – Sleep in style at one of the Heritage hotels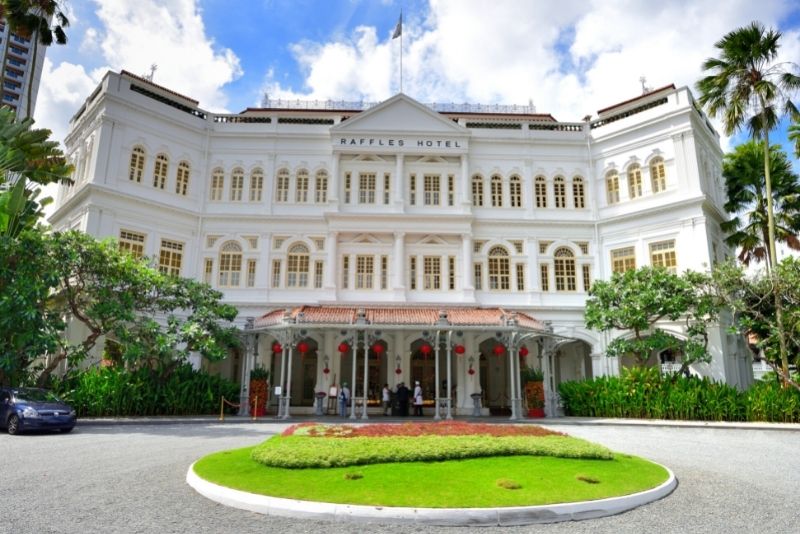 Heritage hotels are a unique experience in Singapore. Housed in former palaces, old residences and even army barracks, they mix the magic and charm of a bygone era with all the modern comforts.
Perhaps the most famous heritage hotel here is the Raffles Singapore, a colonial-style building that dates back to the 1800s. Considered a national monument, the Raffles has gone through several renovations (the latest one in 2019) but it retains all of its historical beauty.
The Fullerton Hotel started life as a general post office in the 1920s – hard to believe once you step past the grand Palladian façade and into the modern interiors.
Hotel Fort Canning, on historic Fort Canning Hill, was once an Army headquarters (see some excavated artifacts in the lobby). Today, it offers lavish rooms and suites, two full-size swimming pools and private sun decks.
How to get to Singapore?
Visitors to the vibrant city-state usually arrive via Singapore Changi Airport, well known for its efficiency and amenities. From there, you can easily kick off your adventure with a range of airport transfers in Singapore that get you where you need to go quickly and easily.
Airport transfers not only save you time but also offers a hassle-free, comfortable, and reliable way to reach your destination. If you're coming in by cruise, don't miss out on the many vibrant shore excursions in Singapore that await you.
Where to stay in Singapore?
When it comes to iconic accommodations, nothing beats the 5-star Raffles Hotel, which has a rich history dating back to 1887. Raffles is known for its colonial-style luxury with private butlers, its rooftop pool, and the world-renowned Singapore Sling at the Long Bar.
Another great 5-star option is Marina Bay Sands, with rooms that look directly over the skyline and Singapoe's most famous rooftop infinity pool. A bit more affordable option (without compromising on luxury) is the 4-star Orchard Road, with well-appointed rooms and an outdoor swimming pool in the heart of the city.
If you're on a smaller budget, try the 3-star Ibis Singapore on Bencoolen, which offers clean, efficient rooms, eco-friendly services, and a fun in-house restaurant. Hotel Chancellor @ Orchard is another great 3-star option. It sits in a prime location and offers cozy rooms with city views.
Visiting Singapore on a budget?
Singapore can be pricy, but you can still explore it on a budget with some smart planning. Start with the free walking tours that show you the city's iconic landmarks and hidden gems without costing a dime.
To further stretch your dollar, invest in the "city pass", which offers up to 50% savings on over 30 top attractions, tours, and experiences.
Where travel next in South East Asia?
Once you've explored the city-state, consider taking multi-day trips from Singapore to dive deeper into the region. We have a list of the best places to visit in Southeast Asia to help you get started!
Starting with Malaysia, discover the numerous things to do in Kuala Lumpur, from its architectural marvels to vibrant street food scenes. Next check out things to do in Penang with its rich heritage and captivating street art. For those seeking a tropical paradise, there are plenty of things to do in Langkawi, starting with its pristine beaches and island activities.
Over in Thailand, vibrant things to do in Bangkok range from exploring golden temples to shopping in bustling markets. Those seeking beach vibes can explore things to do in Pattaya or hop over to the famous islands to uncover things to do in Koh Samui, things to do in Krabi, or things to do in Phuket. Spoiler alert: lots of golden beaches and water sports await!
Indonesia's beauty is unparalleled, with things to do in Bali capturing both the heart and soul of travelers through beaches, temples, and great snorkeling. Not far aaway, there's many things to do in Lombok as well, including pristine beaches and crystal-clear waters.
Vietnam's cities each have a unique charm. Dive into the vibrant streets and discover the top things to do in Ho Chi Minh City, including underground tunnels and historical landmarks. Contrast that with the many cultural things to do in Hanoi, the coastal appeal of things to do in Da Nang, and the historical beauty and things to do in Hoi An.
Finally, Cambodia offers a deep dive into history, with Angkor leading the list of things to do in Siem Reap. Meanwhile, things to do in Phnom Penh include royal palaces, ancient temples, and historical landmarks.
Final Thoughts
We hope you enjoyed this long list of fun things to do in Singapore. With its unique blend of culture, history, and modernity, there's always something new and exciting to discover in this vibrant city-state.
Do you have anything you'd like to add to the list? Feel free to let us know in the comments section below!
As always, happy and safe travels!