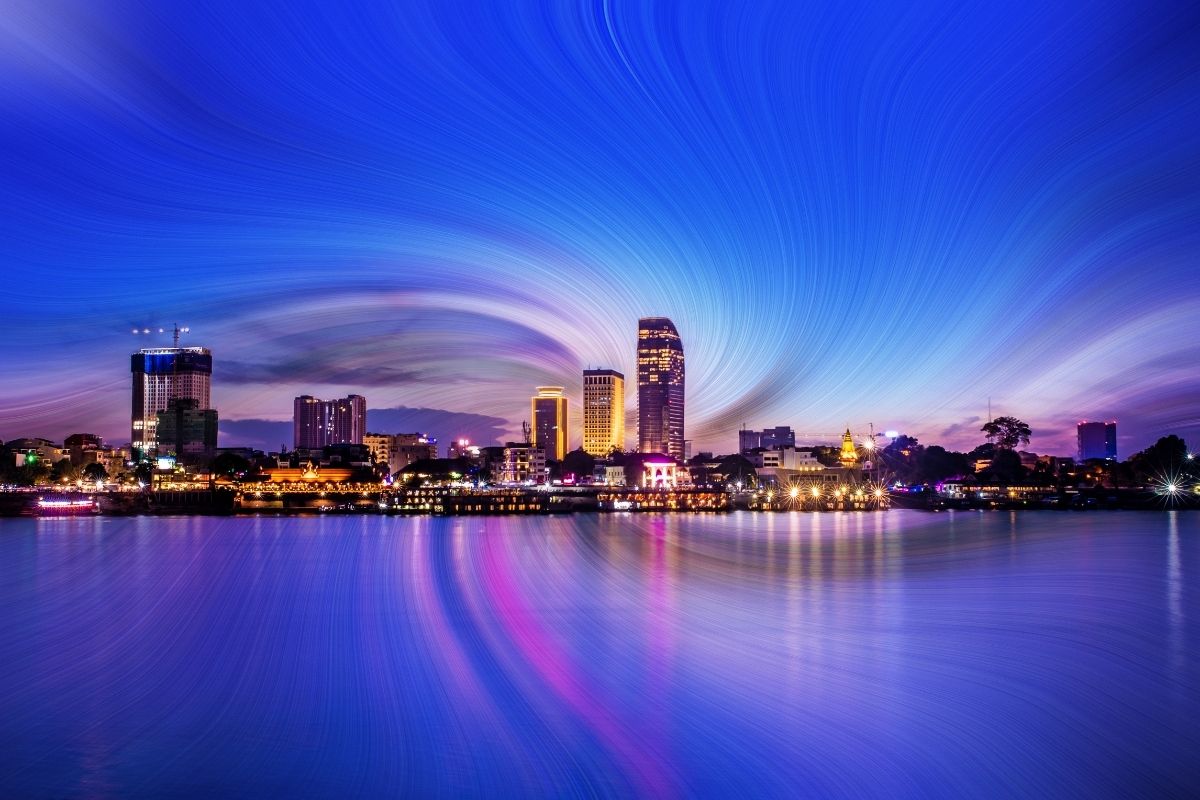 As the capital of Cambodia, Phnom Penh hums with history and a rich vein of culture.
Its many historic buildings and arts centers speak to a vibrant evacuation shaped by millenia-old traditions and the complications of colonialism.
But its world-class restaurants and unique markets are a testament to the exciting modern metropolis that it has become.
And just outside of the city, there are a number of day tours that offer glimpses into other aspects of Cambodian life.
So whether you want to dive into stories of times gone by or explore some modern wonders, here are some of the best things to do in Phnom Penh right now.
1 – Take a stroll along Sisowath Quay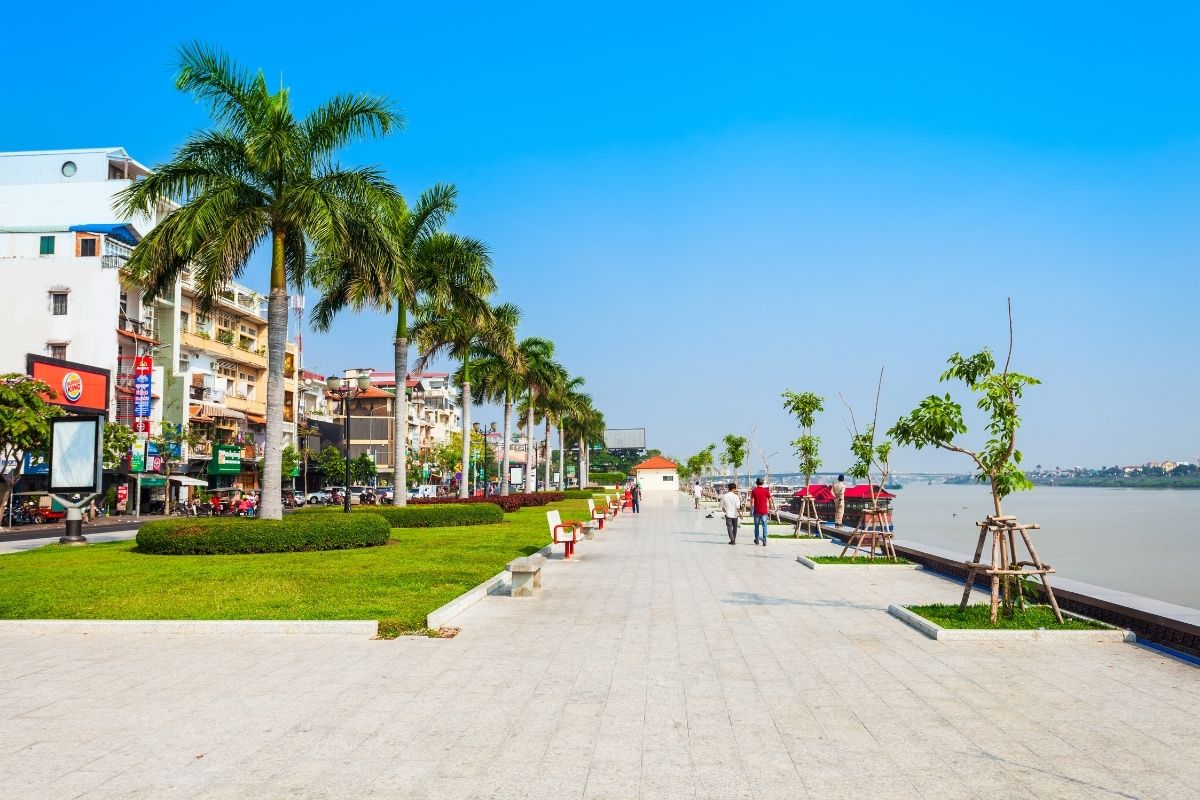 Slung along the Mekong River, this gorgeous promenade is a perfect introduction to the city.
You can stroll along and people-watch, or stop at some of the many delicious cafes and restaurants along the way.
This is also a good place to go shopping for some fine artisan goods, such as silk and paintings.
And don't miss Riverside Park, with its towering palm trees and impressive display of flags from around the world.
It's a wonderful area to relax and experience some of the local life as you head out to the nearby attractions.
2 – Catch a glimpse of the monarch's lives at the Royal Palace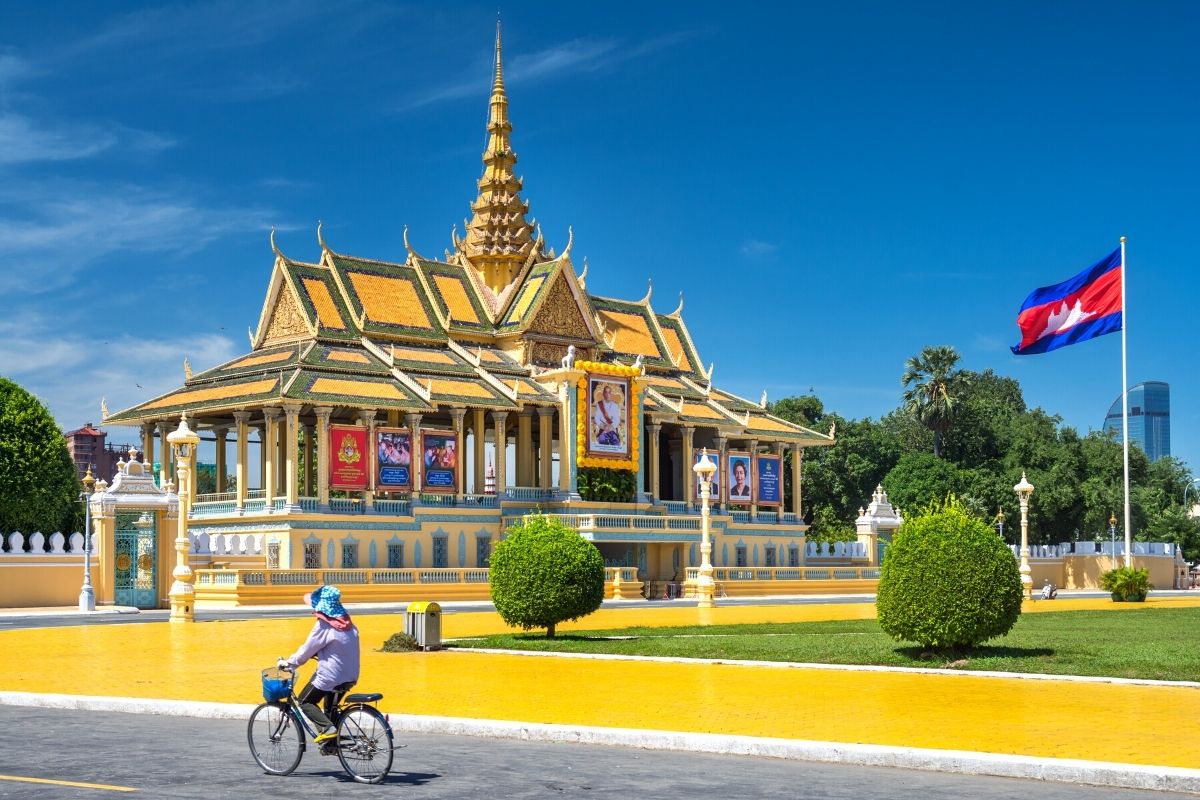 With their soaring roofs and unique traditional designs, the elaborate set of buildings that house the Cambodian monarchy make a distinct impression.
The Royal Palace complex was constructed in 1866, but its architectural stylde dates back to the traditional buildings of the Khmer Empire.
While it primarily serves as the residence of the royal family, the compound also features a tremendous amount of religious and political buildings spread out across its grounds.
Some of the most notable structures include the Silver Pagoda, home to several bejeweled statues of the Buddha, and the Throne Hall, a massive, multi-tiered building that is still used for coronations and other significant events.
While some of the palace buildings are closed to the public, you can still tour the central section, and learn about the compound's storied history throughout the centuries.
3 – Shop for goods in the beautiful Central Market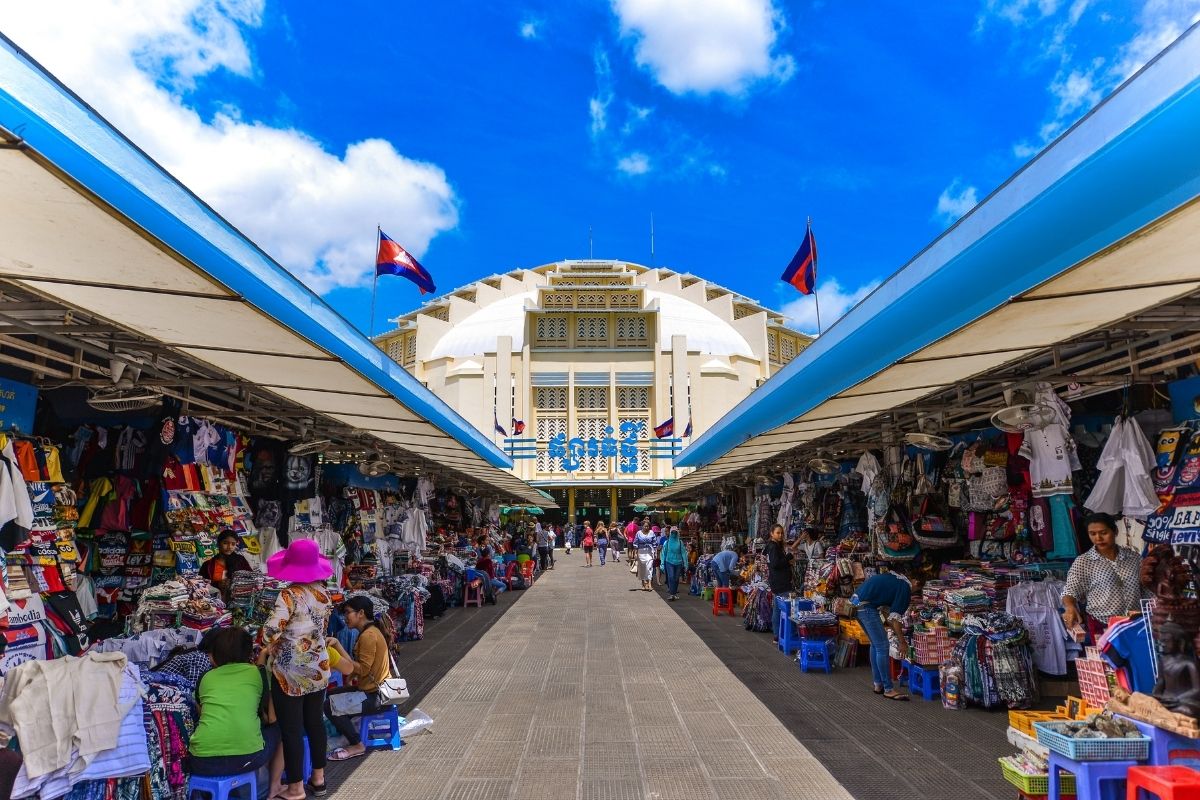 Another striking piece of architecture in the city, the Central Market is hard to miss.
Its massive yellow building, with its distinctive arms radiating out from an imposing dome, is a fantastic example of Art Deco construction methods.
And as if the exterior wasn't impressive enough, the inside area is packed with stalls selling clothes, electronics, fresh produce, and jewelery, along with the sort of unique trinkets that can only be found in big bazaars.
With its bustling atmosphere and eclectic offerings, this is one of the best things to do in Phnom Penh if you want to get a feel for life in the city – and score some good souvenirs along the way!
4 – Enjoy the art at the National Museum of Cambodia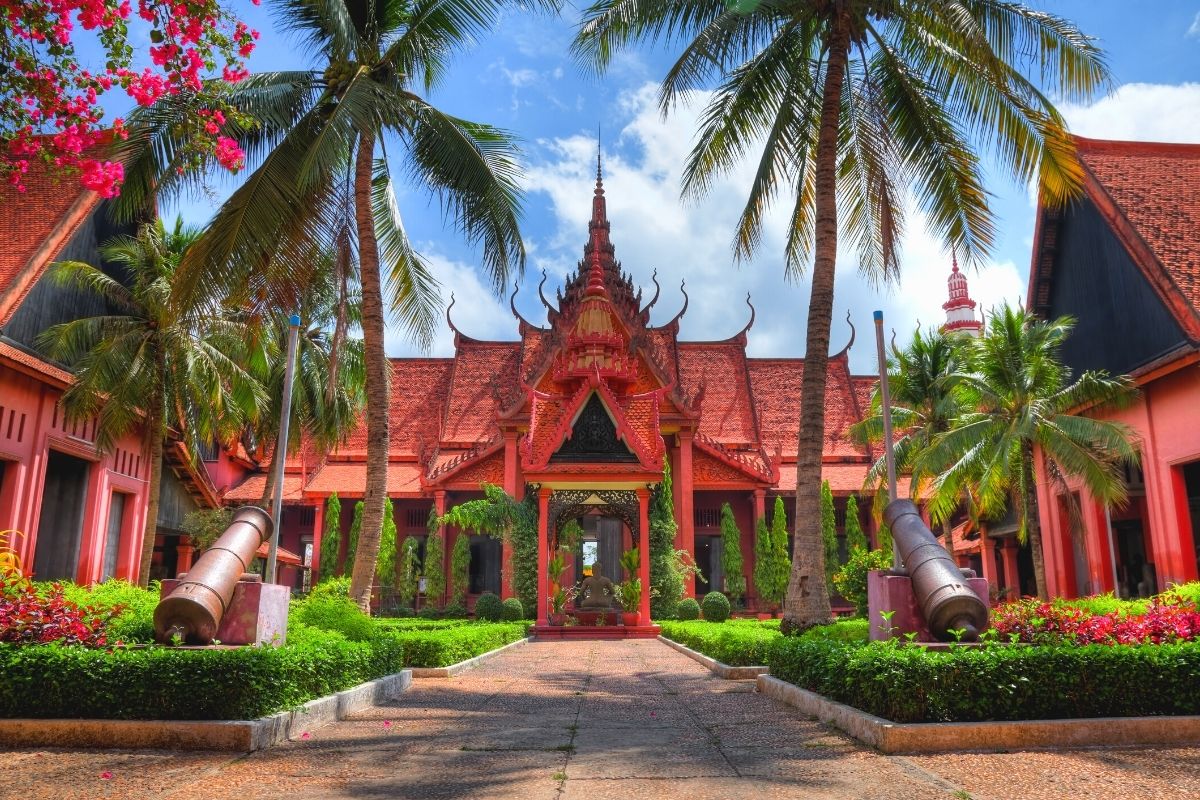 With such a long and complex history, it's little wonder that the nation's capital hosts a variety of excellent museums.
The National Museum of Cambodia, with a focus on the country's rich artistic heritage, is an especially popular destination.
Stop by to check out incredible artifacts from across the ages, including pre-history and the glory days of the Khmer Empire.
You'll be able to see how different mediums, such as ceramics and stone, have been used to great effect to create some masterful works.
The building is also next door to the Royal Palace, so you can visit both for a full day of sightseeing.
5 – Explore the joys of dance with Cambodian Living Art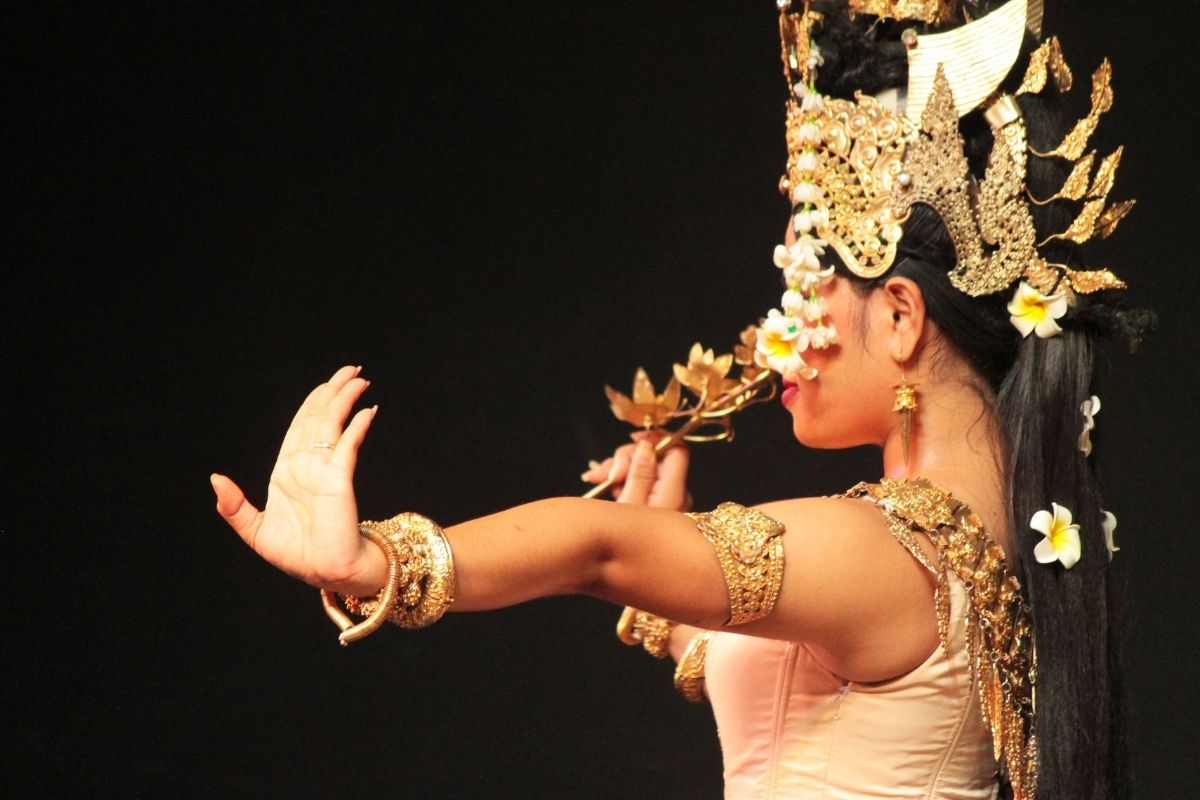 While the offerings found in galleries are impressive, Cambodia also has a rich history of performance arts, with many excellent shows that are among the best things to do in Phnom Penh.
Cambodian Living Arts is one of the top organizations in the field, regularly producing musical performances, live storytelling, and theatrical plays.
It is also known for its dance show, which takes place at the National Museum of Cambodia.
The production highlights some of the country's traditional dance styles, all showcasing the larger story of the national culture.
From villages to palaces, you'll see all of the aspects of Cambodian society explored through this most physical of art forms.
The show runs four days a week, so stop by to see it after your museum visit, where you might find the stories you just read about coming to life in front of you.
And check the organization's calendar for other upcoming events; you never know when the newest dance performance will be taking place!
6 – Discover the city on a food tour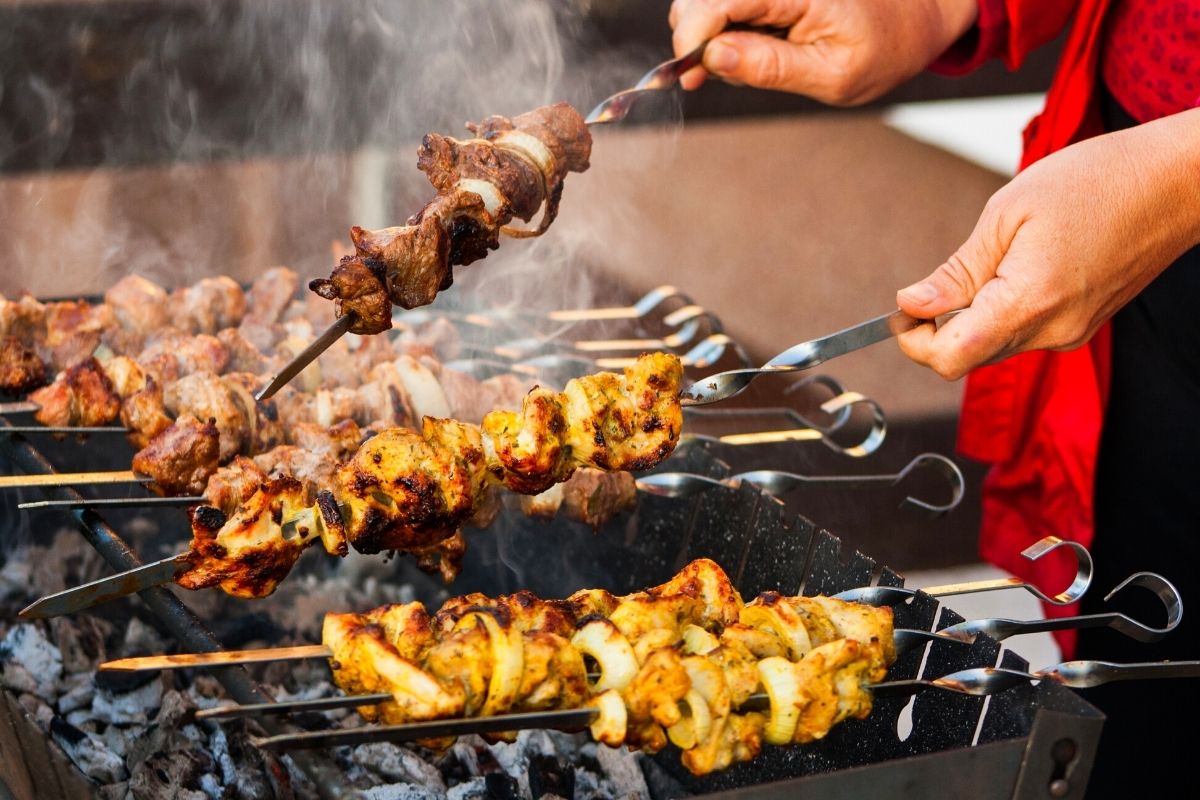 There are some phenomenal dishes to try in Caambodia, and the bustling metropolis is a great place to sample them.
With a food tour, you'll get to experience the cuisine alongside the most qualified experts: the people that cook and eat it!
Hop aboard a tuk-tuk to check out some hidden local gems, or peruswe the bustling evening street markets for a new favorite dish.
You can even stop by a silk farm to witness some traditional cooking techniques firsthand – and sample the results, of course.
Don't miss the chance to try some of the literal and cultural nourishment of the region.
7 – Pay your respects at the Killing Fields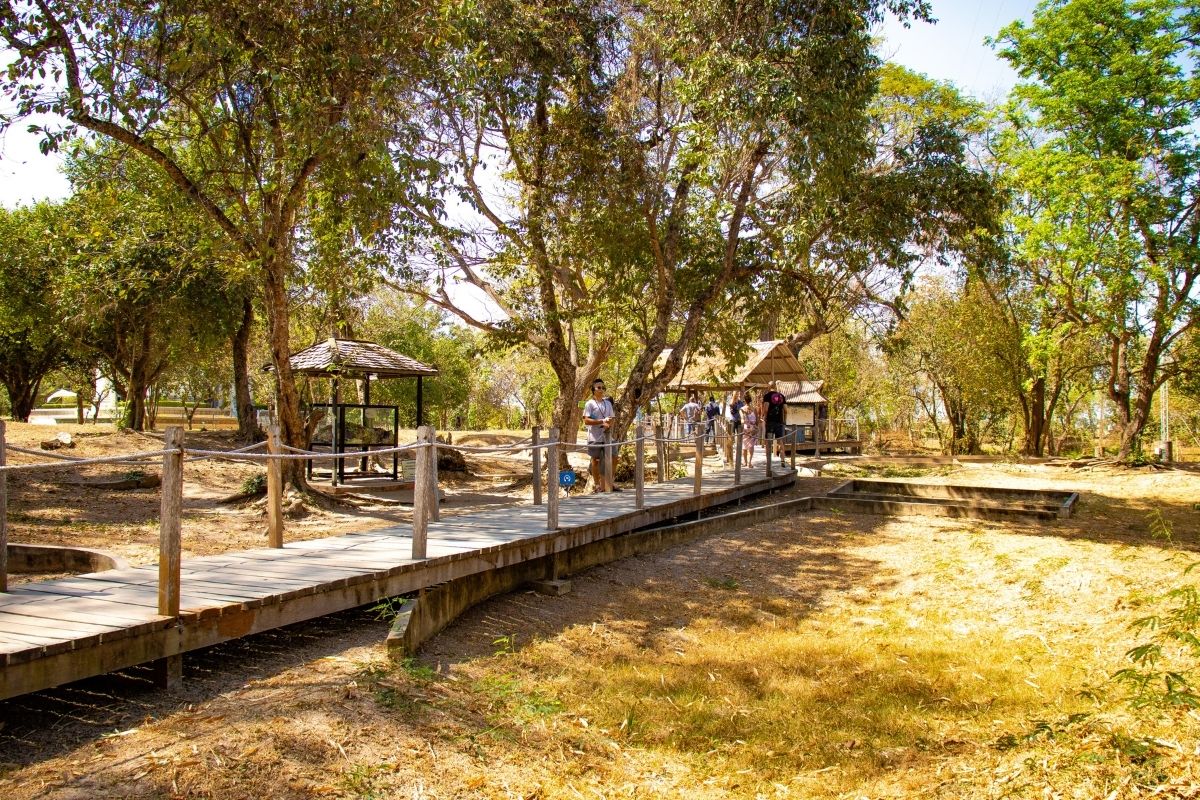 Given Cambodia's intense and complicated history, it's vital to spend some time learning about the conflicts during your visit.
Just nine miles from the city, the Killing Fields are a sobering reminder of the horrors this country has faced in the not-so-distant past.
Take a tour to learn more about the area's tragic role as the final resting place for thousands of victims of the brutal Khmer Rouge regime.
You'll pass by the fields where the massacres occurred, and see the buildings that were transformed into sites of war and imprisonment.
Be sure to visit the Choueng Ek Genocidal Center, which features somber but powerful exhibits highlighting the victims of this tragedy.
The institution is perhaps best known for its massive memorial containing some of the victims' remains, a painful but powerful testament to the impact of the crisis on the surrounding area.
It's a valuable and challlenging tour that will provide critical knowledge of the country and its political history.
8 – Explore a former prison at the Tuol Sleng Genocide Museum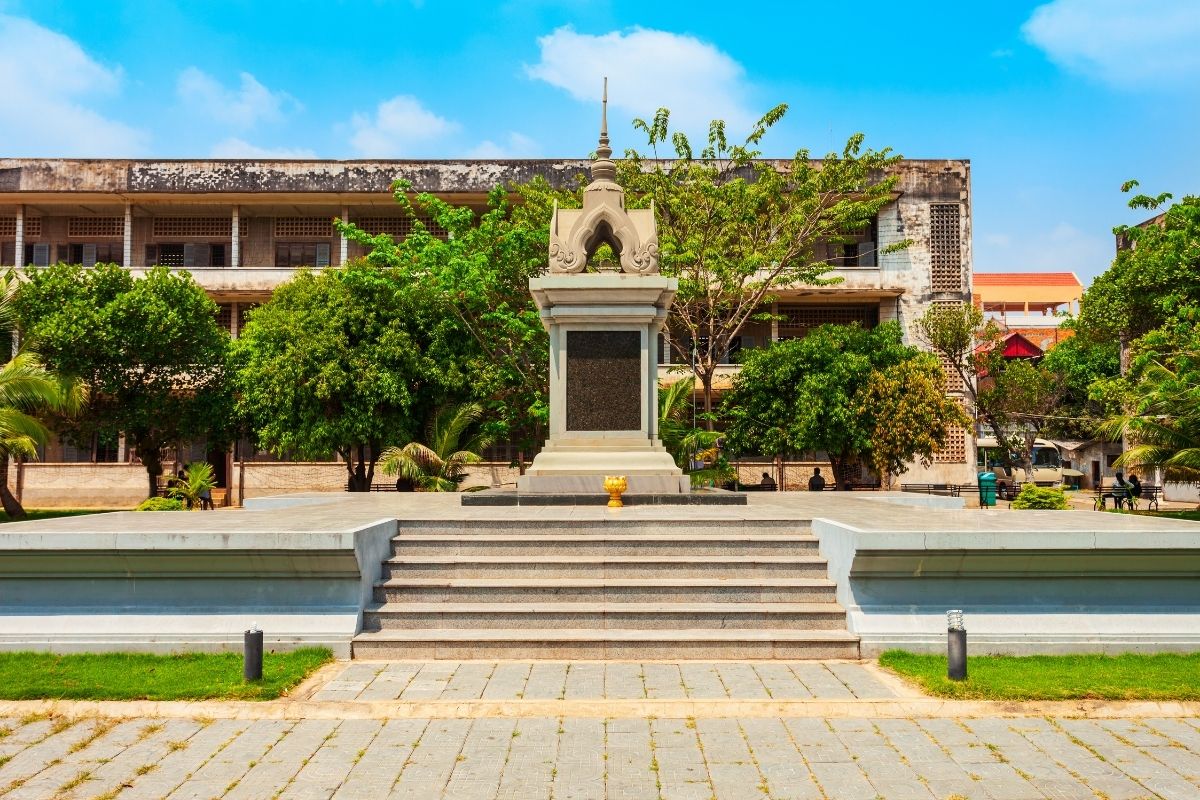 A perfect complement to the Killing Fields tour, the Tuol Sleng Genocide Museum focuses more specifically on the brutal conditions in the S-21 prison.
Learn all about the former high school's evolution into a detention center for over 20,000 individuals, and the horrors that they had to endure in captivity.
While the museum tour can be grim, it also serves as a powerful reminder of how far the nation has come since those dark times, and reinforces the importance of remembering the grimmer aspects of history.
9 – Sample some spiders at Romdeng Restaurant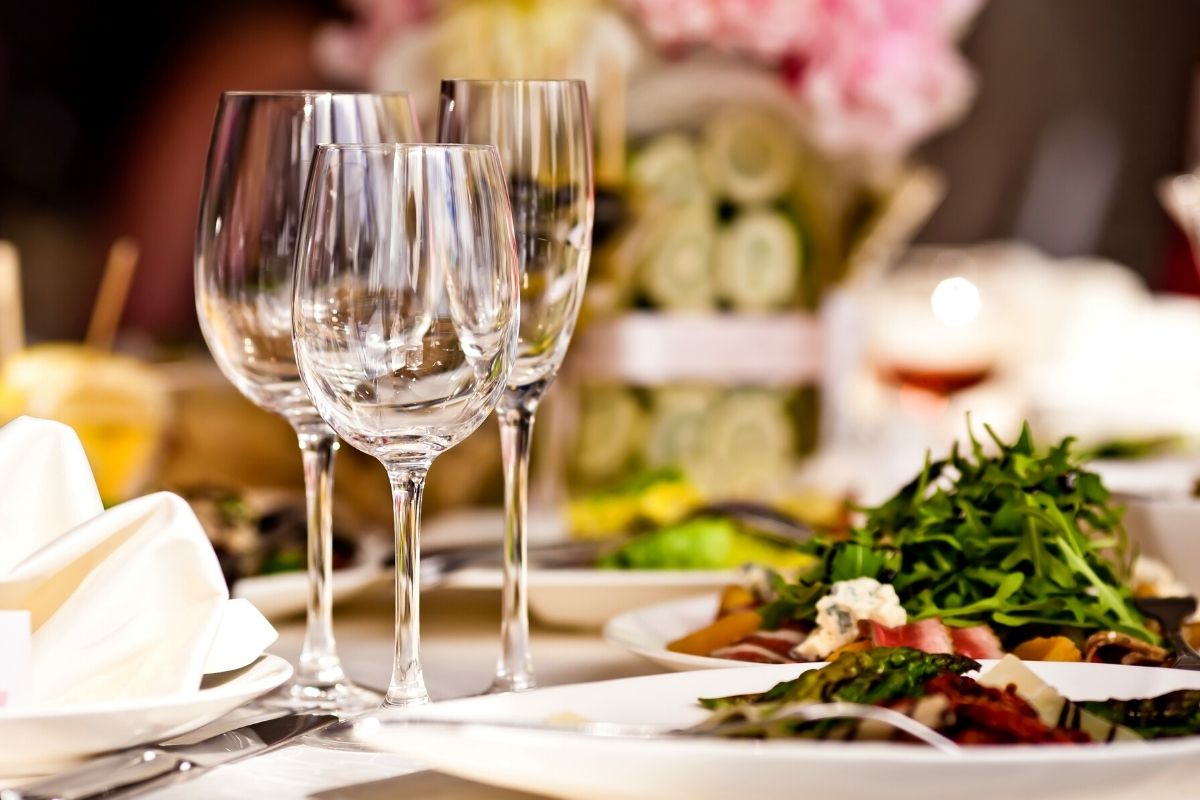 If you're looking for a truly unique dining experience, head to Romdeng Restaurant, which is arguably one of the most famous eateries in town.
While the beautiful garden and splendid colonial building  are big attractions, there's one section of the menu that's become particularly noteworthy: the bug page.
Crunch on crickets, taste some tarantulas, or add some ants to your dish, all prepared in the traditional Khmer style.
While there are plenty of other meat and vegetarian dishes available, there's something fun about the prospect of biting into a bug; and if nothing else, you get bragging rights forever!
While Romdeng is currently closed due to the pandemic, there are plans to reopen once things calm down, so get your most adventurous taste buds ready for one of the most interesting things to do in Phnom Penh!
10 – Admire the height of Wat Phnom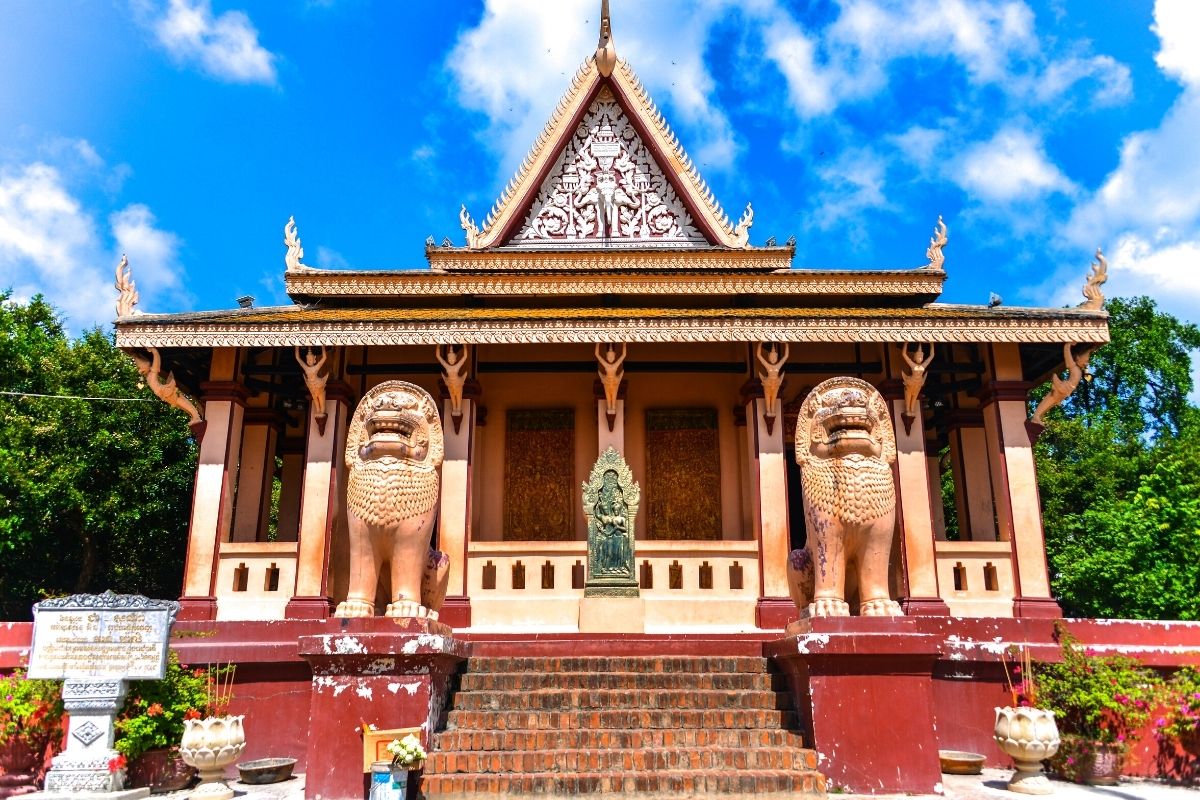 While there are many impressive religious structures in town, Wat Phnom, which is the tallest at 88.6 feet, commands attention.
Located near the river, this Buddhist temple has been an awe-inspiring place since it was built back in the 14th century.
It also sits on the only major hill in town making it an unmissable attraction for visitors.
Make the trek up to see the intricately decorated pagoda from every angle, and enjoy the excellent views of the streets below.
11 – Find some fabrics at Olympic Market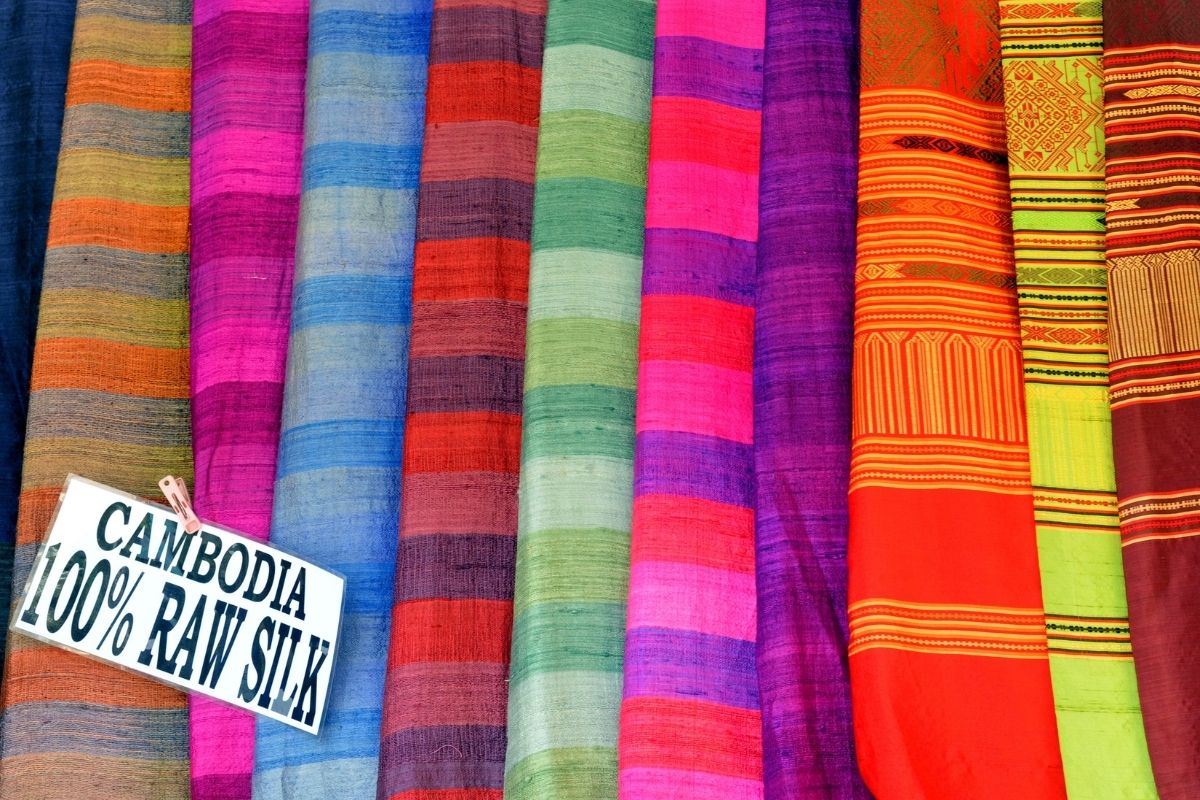 As you pick which of the famous shopping areas to visit, be sure to keep Olympic Market in mind.
This three-story extravaganza is the place to look for clothes and accessories, and is particularly famous for its excellent selection of fabrics.
Even if you're not looking for a particular product, you can still soak up the ambience and admire the many fascinating items on display.
But be forewarned, you may end up finding something cool to take home!
12 – Roam around Wat Langka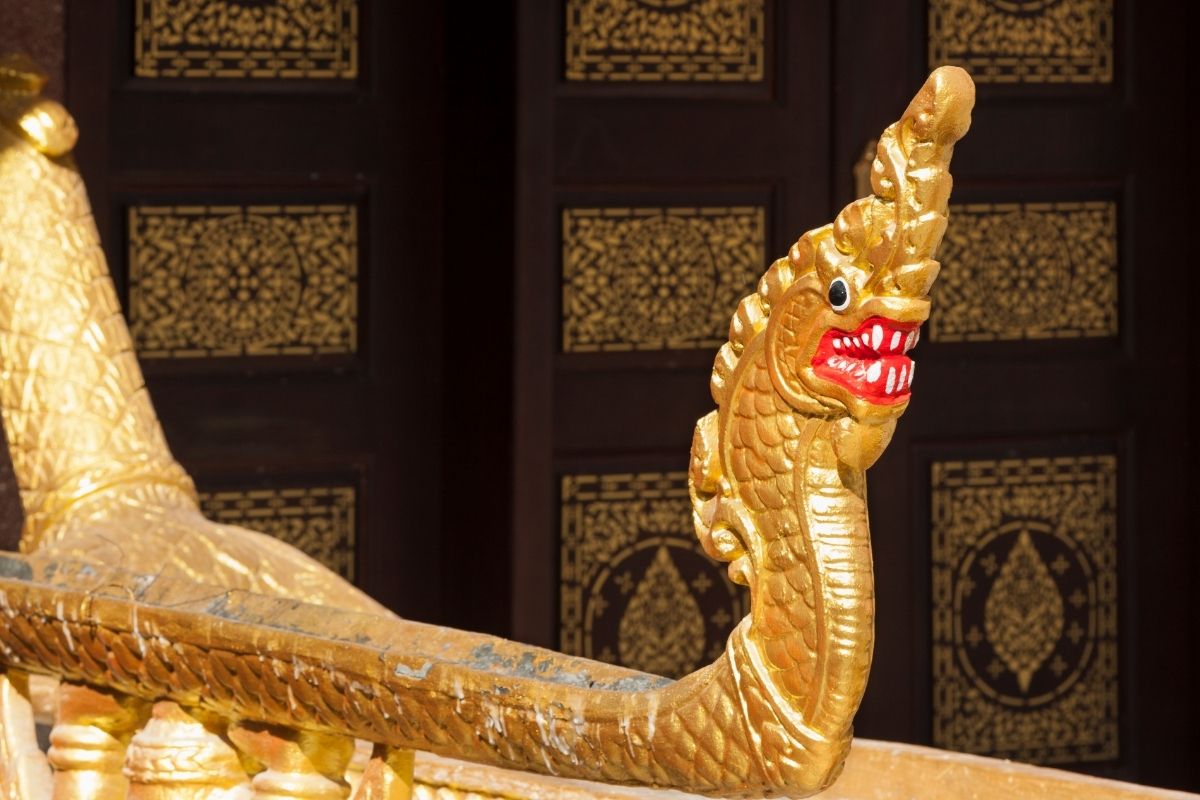 With its intricate designs and layered roofs, Wat Langka is a wonderful example of traditional religious architecture.
But it's what lies inside this massive building that truly makes it a must for tourists.
Originally used as a meeting place for monks and a repository for holy writings,  the monastery remains a significant cultural site.
It still holds many sacred texts within its walls, and as one of the oldest pagodas in town, it's a distinguished piece of history.
Take some time to stroll around the grounds and admire the incredible architecture, as well as the comprehensive library.
If your timing's right, you can even meditate with some of the monks that live there.
As you visit this splendid space, you'll gain a unique perspective into the city's many temples, and how they fit into daily life.
13 – See history (and help artists make it) at Bophana Audiovisual Resource Center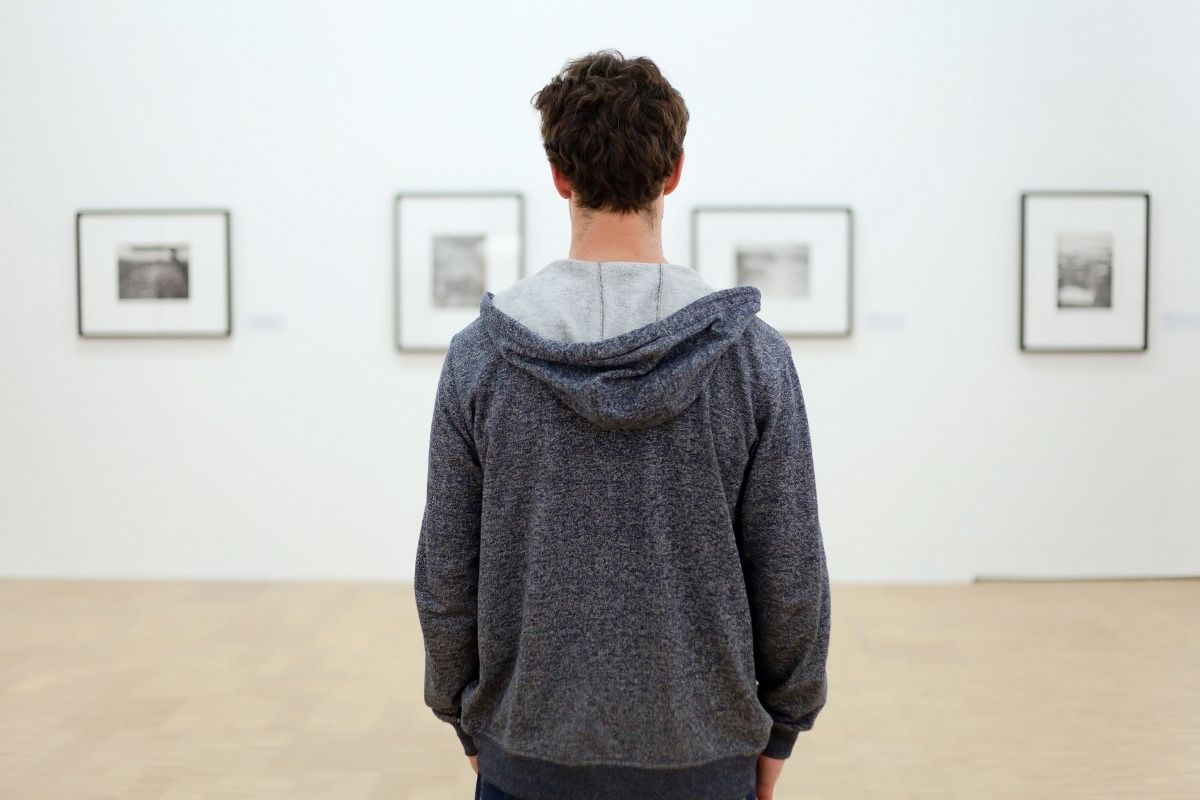 As you explore all the beautiful aspects of Cambodia's past, it's well worth delving into its future as you look for things to do in Phnom Penh.
The Bophana Audiovisual Resource Center offers a massive range of archives for research and education, including photographs, videos, sound recordings, and many other forms of media.
It focuses on representations of Cambodia in the media, from radio programs  to independent documentaries.
The center is dedicated to preserving the stories of the country in its many forms, as well as supporting the growth of new artists and archivists.
Stop by to explore the stories of Cambodia's history, and learn about how the center educates young citizens in filmmaking techniques, so that they can produce the next wave of important works.
It's a wonderfully educational excursion that helps support the filmmaking industry as part of the bargain; Not bad for a day trip!
14 – See rice paddies up close with a bike tour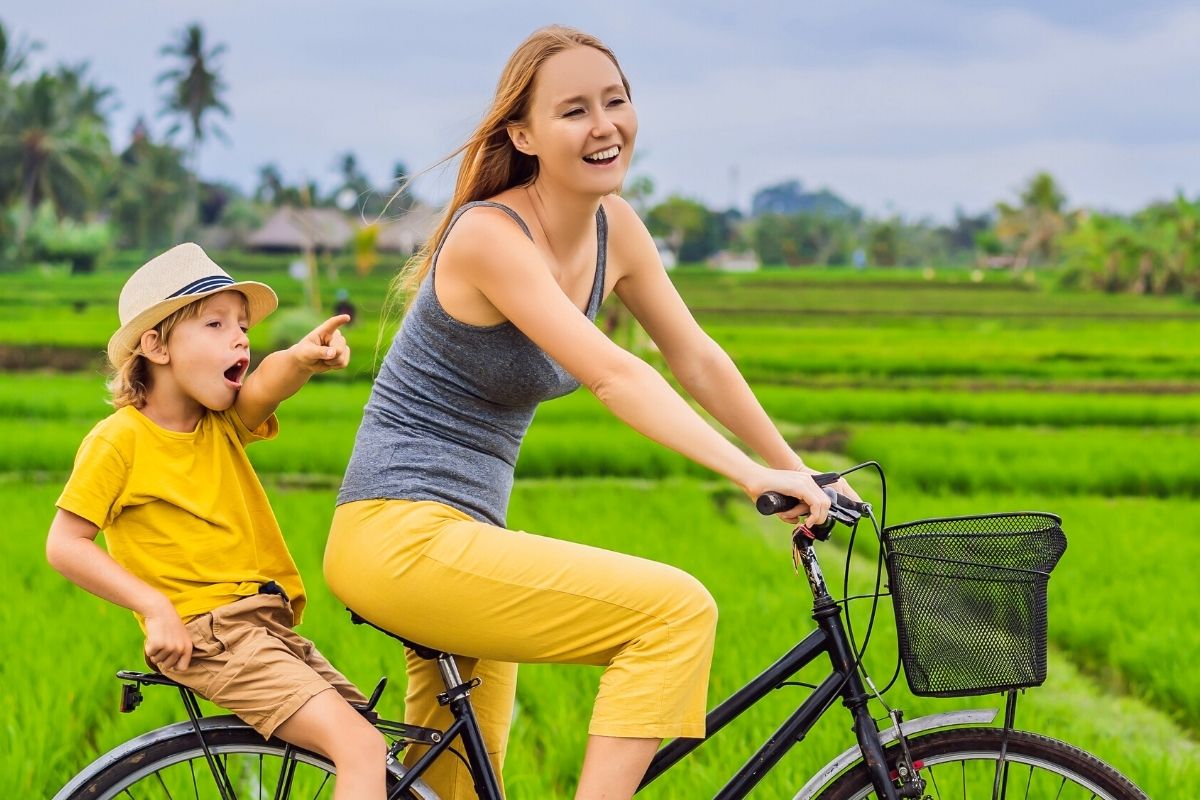 One of the best ways to see the surrounding countryside is by bike, and a rice paddy tour is an especially interesting excursion.
With an expertly-led bike tour, you can explore the beautiful rural areas outside of the capital, and learn more about their unique history.
As you pass by the rice paddies, you can learn more about the daily lives of villagers, and the traditional farming methods of the region.
There are even tours that include meals with farmers, offering more time to hear some local perspectives whilst seeing how daily life operates.
These excursions are a wonderful way to see the sights and dive into a side of society that you can rarely experience in the city.
15 – Learn about Buddhism at Wat Ounalom Monastery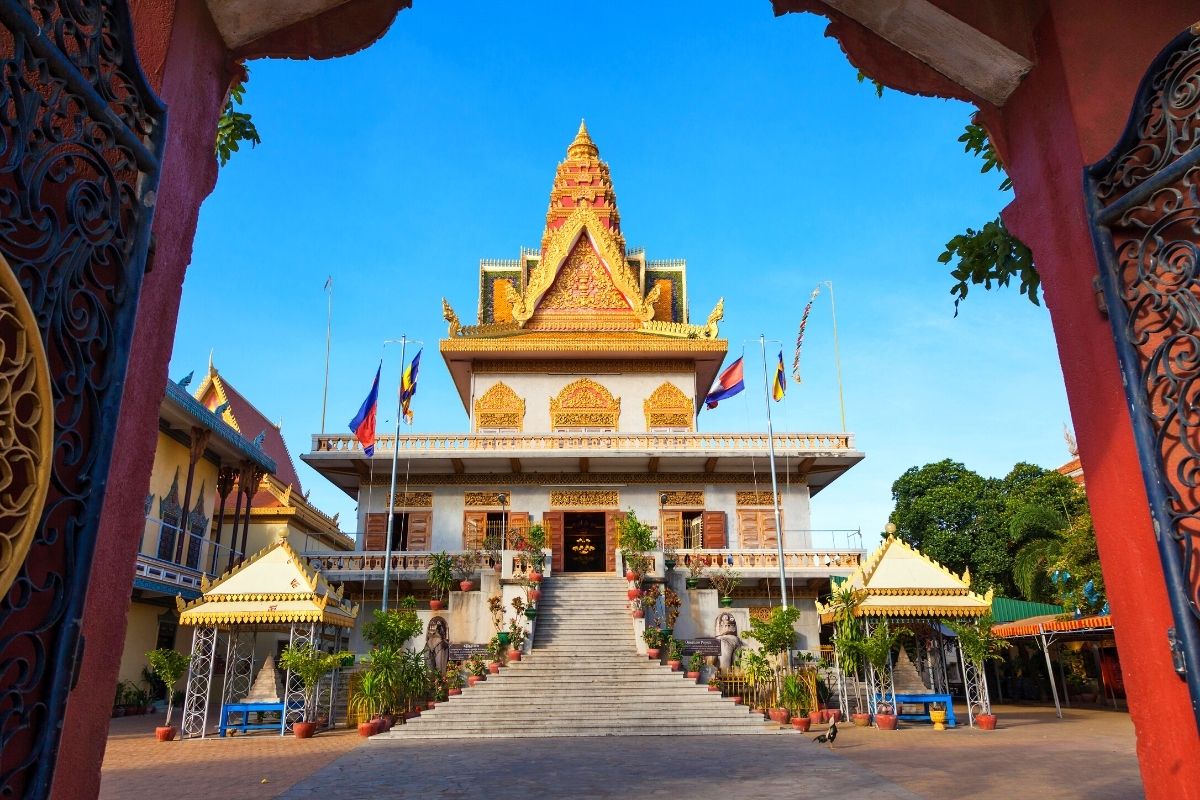 A lovely complement to Wat Langka, Wat Ounalom Monestary combines Buddhist iconography with an impressive religious pedigree.
It's one of the oldest temple complexes in Cambodia, and arguably one of the most important.
Its 44 buildings serve as a focal point for Buddhism in the coiuntry, and include religious art, stunning architecture, and a rich history as the former home of hundreds of monks.
While it was impacted by the Pol Pot regime, the pagoda remains a truly unique and impressive space, and a crucial visit if you want to learn more about Buddhism in the region.
16 – See the weaving process at Silk Island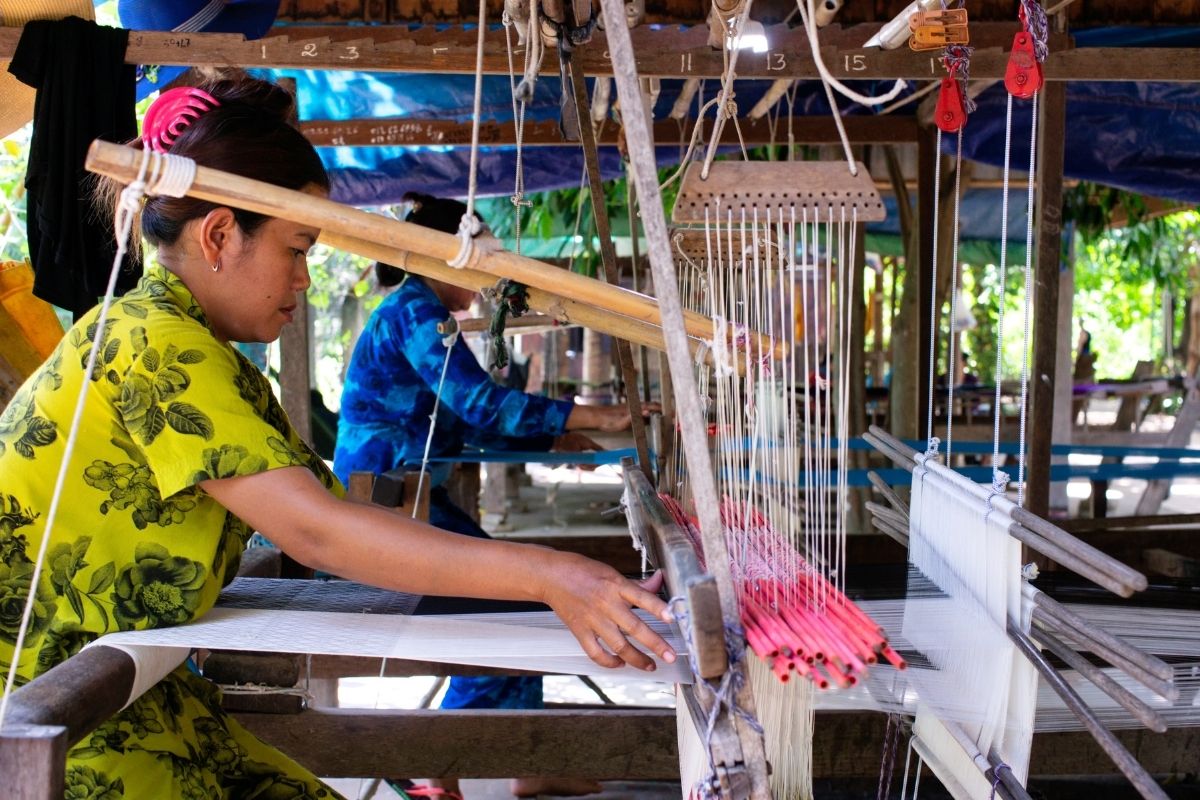 Want to enjoy a leisurely cruise with some scenic farms, unique villages, and gorgeous designs all in one place?
Then be sure to book a Silk Island tour while you're in the area.
As the name suggests, the island is best known for its weaving industry, which is still practiced by the locals.
As you tour the area, you'll be able to witness firsthand the careful process of transferring the raw material into beloved items and clothing.
Your tour will also offer the chance to enjoy the striking houses and witness some fishing, all while enjoying a simple cruise that takes you right along some of the area's most iconic rivers.
You'll also have time to disembark and explore one of the villages, sampling fresh fruit and seeing how farmers, schoolchildren, and other locals go about their days.
Don't miss the opportunity to see some silk production in action!
17 – Enjoy a walk in Wat Botum Park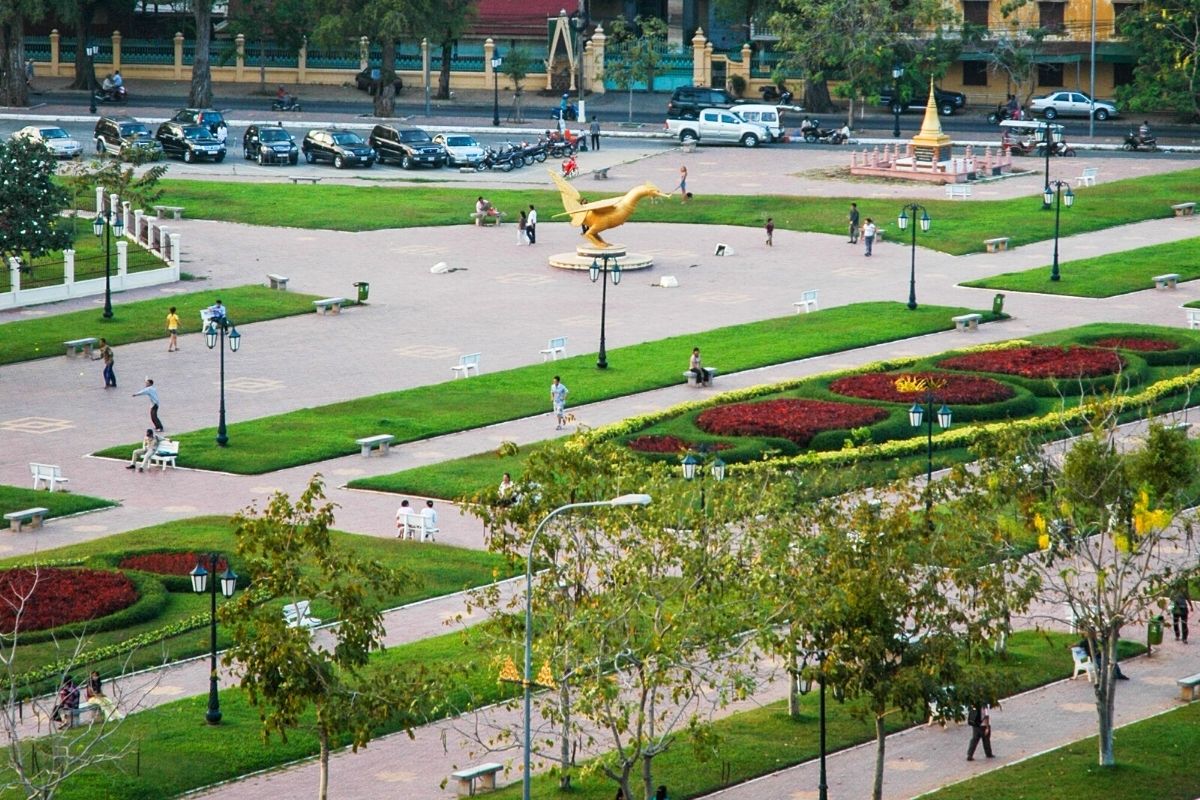 While its neighbors are rightfully known for their architectural delights, Wat Botum Park is distinguished by its tranquil setting combined with a wonderfully busy atmosphere.
Easily accessible from the Silver pagoda and the Royal Palace, the park and its adjacent temple have been part of the civic landscape since the 15th century.
The temple is the final resting place of many city dignitaries, and also features some beautiful murals inside its assembly hall.
Keep an eye out for the Cambodia-Vietnam Friendship Monument, which celebrates the Vietnamese army's triumph against Khmer Rouge forces in the city.
Once you've had your fill of the buildings and monuments, take some time to stroll around the grounds, checking out the different offerings on display.
From dance performances to games and even just casual conversations, this beloved public space offers a place for community members to gather, as well as some truly unique pieces of art.
Whether you're paying your respects or just people-watching, visiting this park may quickly become one of your favorite things to do in Phnom Penh.
18 – Get classy with a sunset dinner cruise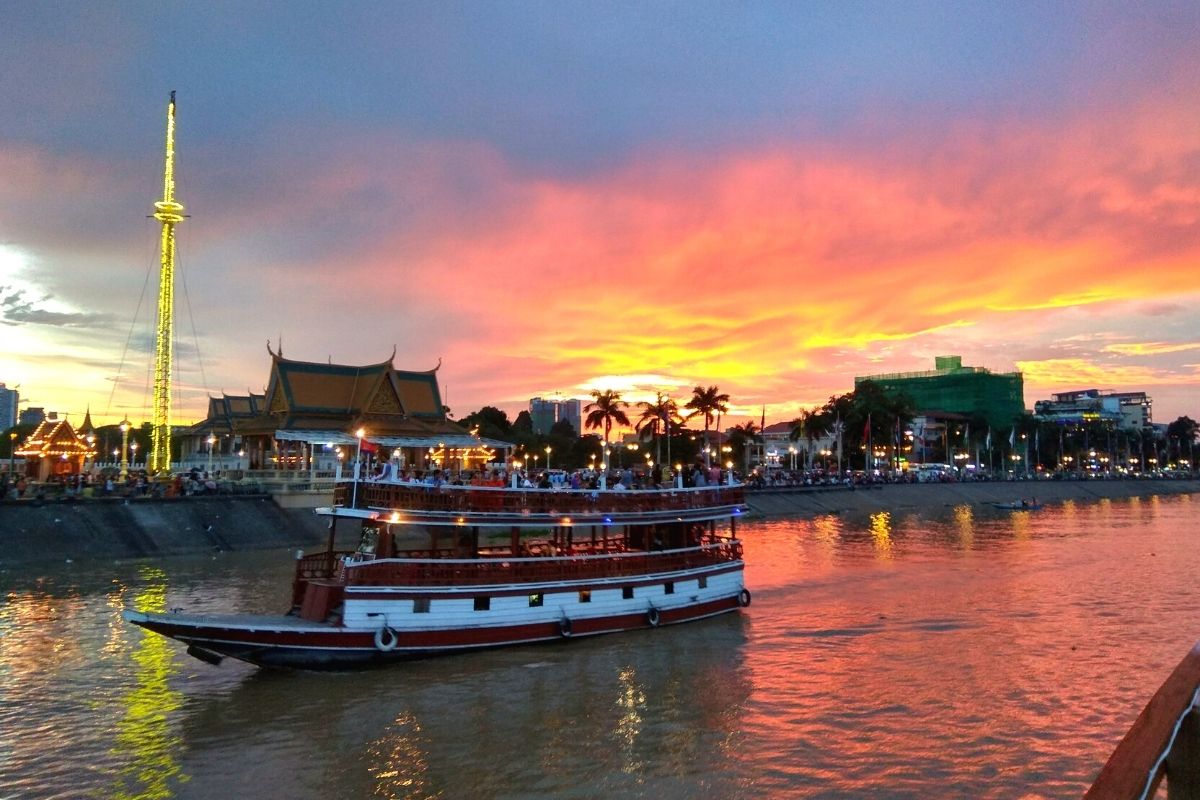 Combine classic Cambodian sunsets and iconic local food with an evening cruise through the nearby waterways.
The stately Mekong River, which runs through the city, is a popular option for cruises, taking guests past iconic historical sites and quieter communities as they embark on its winding current.
Tonle Sap Lake, with its tranquil waters and jaw-dropping views, is also a common destination for these excursions.
Hop aboard your vessel and enjoy a scenic, fascinating journey through some of the local neighborhoods, as well as some of the beautiful natural areas just a short distance from the city.
Then tuck into some delicious meals – often accompanied by onboar beverages – as you watch the skyline come to life.
This memorable and classy trip will help you see the area in a whole new way.
19 – Sample spirits at Samai Distillery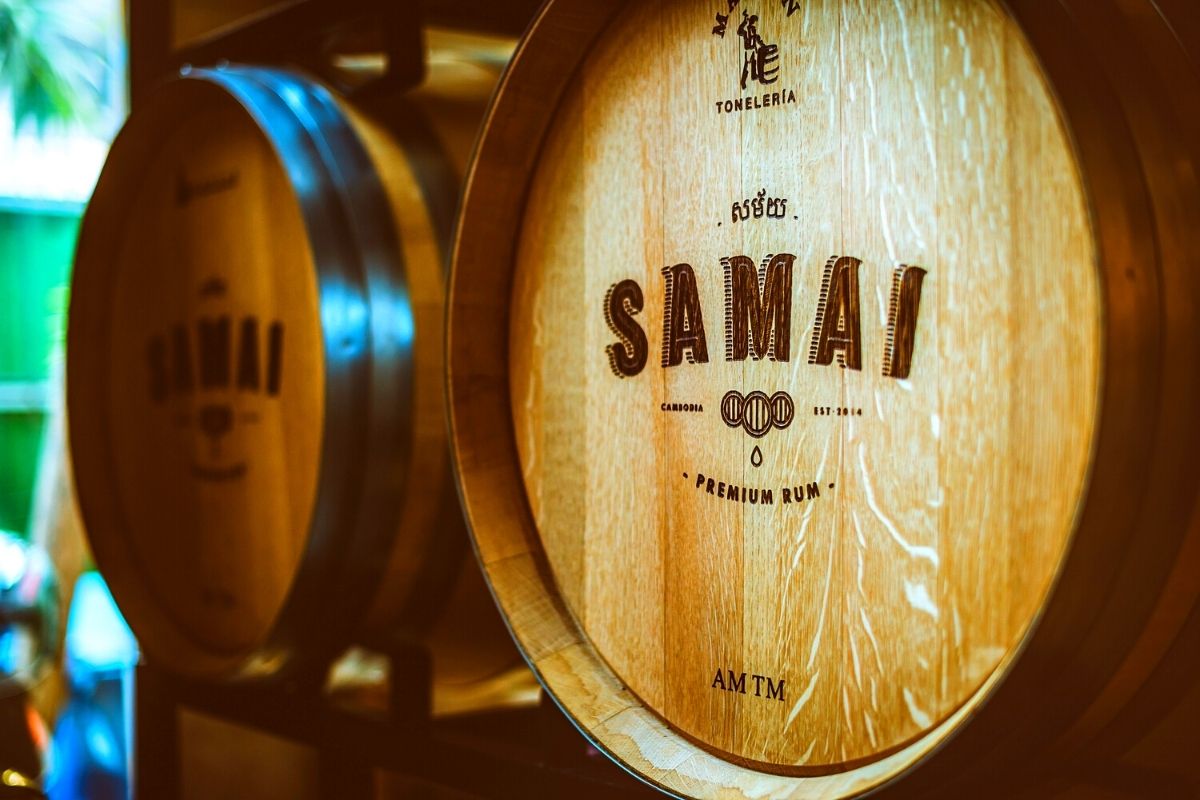 Cambodia has a distinguished culinary scene, but one of its most acclaimed beverages actually has Latin American roots!
The Samai rum company was originally founded by apair of Venuzeulans, and it combines their prior knowledge of rum-making with incredible fresh ingredidents, including high-quality sugarcane.
The resulting drink is smooth, powerful, and rapidly gaining popularity in the country and abroad.
Stop by the Samai Distillery while in town to see how this delicious spirit is made, and to taste some of its many varieties.
If you want to soak up the ambience of the space further, there's an excellent bar on-site that operates on Thursday evenings.
This delightful establishment is a great place to get acquainted with one of Phnom Penh's finest liquors.
20 – Enjoy a Kingdom Breweries beer tasting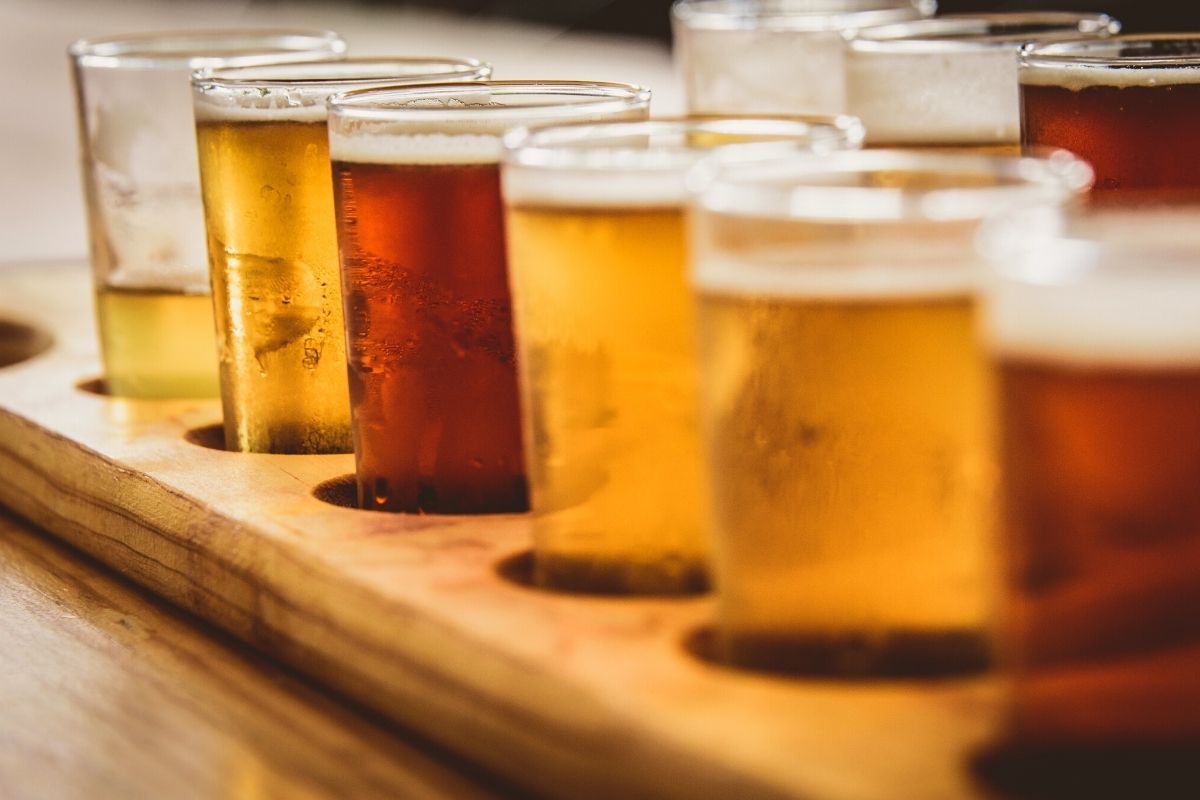 If beer is more your style, stop by Kingdowm Breweries to taste your way through some of the best beverages in town.
This is the place to go if you're looking for authentic Cambodian beers in a variety of flavors, from dark brews to India Pale Ales.
Along the way, you'll learn all about the complex process of producing the drinks, and how certain brands have risen to prominence in the country.
If your tour leaves you excited for more, try the Cambodia Craft Beer Adventure, where you can hop around to different bars and beer gardens, all while being treated to some of the finest selections the city has to offer.
There are few better ways to explore the local culture than with a cold one in hand!
21 – Get wowed by the Independence Monument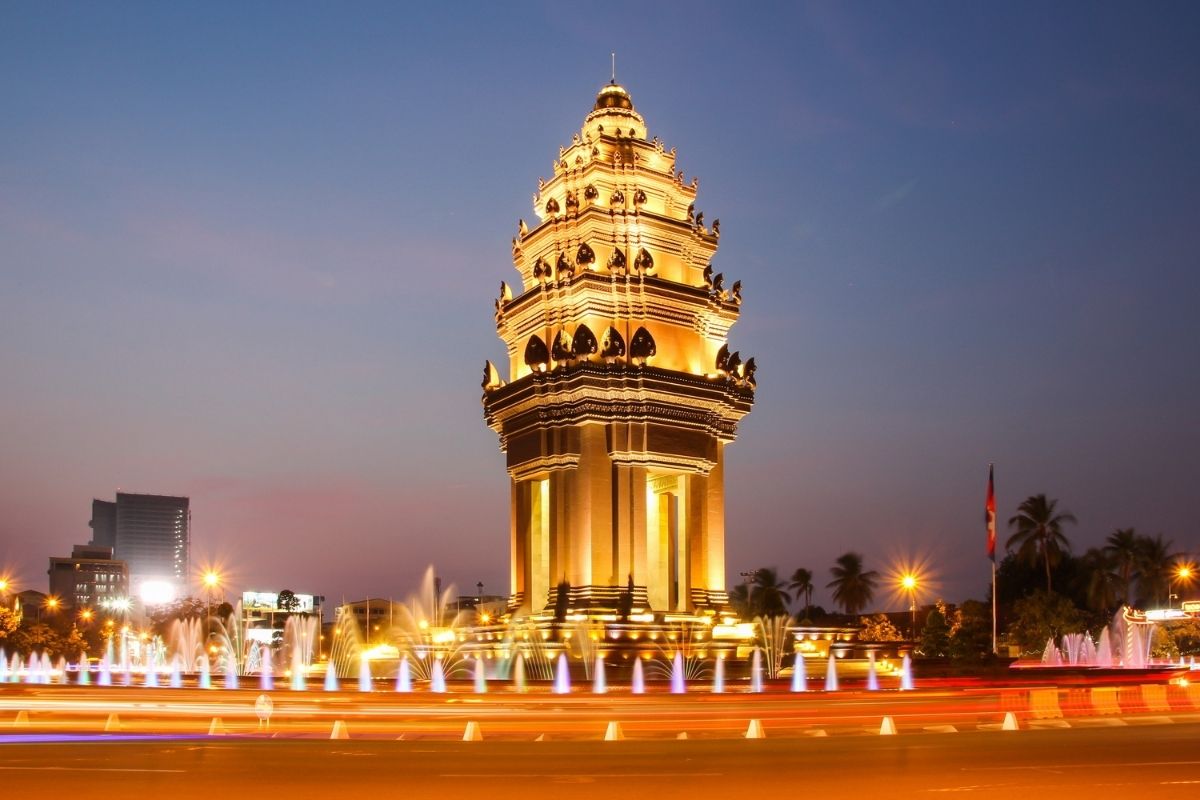 Another striking visual feature, the Independence Monument towers above its contemporaries.
This singular pagoda-style structure, which stands a whopping 121 ft tall, was established in 1958 to celebrate Cambodia's liberation from France.
It's particularly notable for its supta design, which mimics the shape of a lotus, and was frequently used in classical Khmer architecture.
While the structure is worth visiting at any time, it's well worth stopping by at night, when it is entirely done up with beautiful glowing lights.
22 – Splash and Slide at Garden City Water Park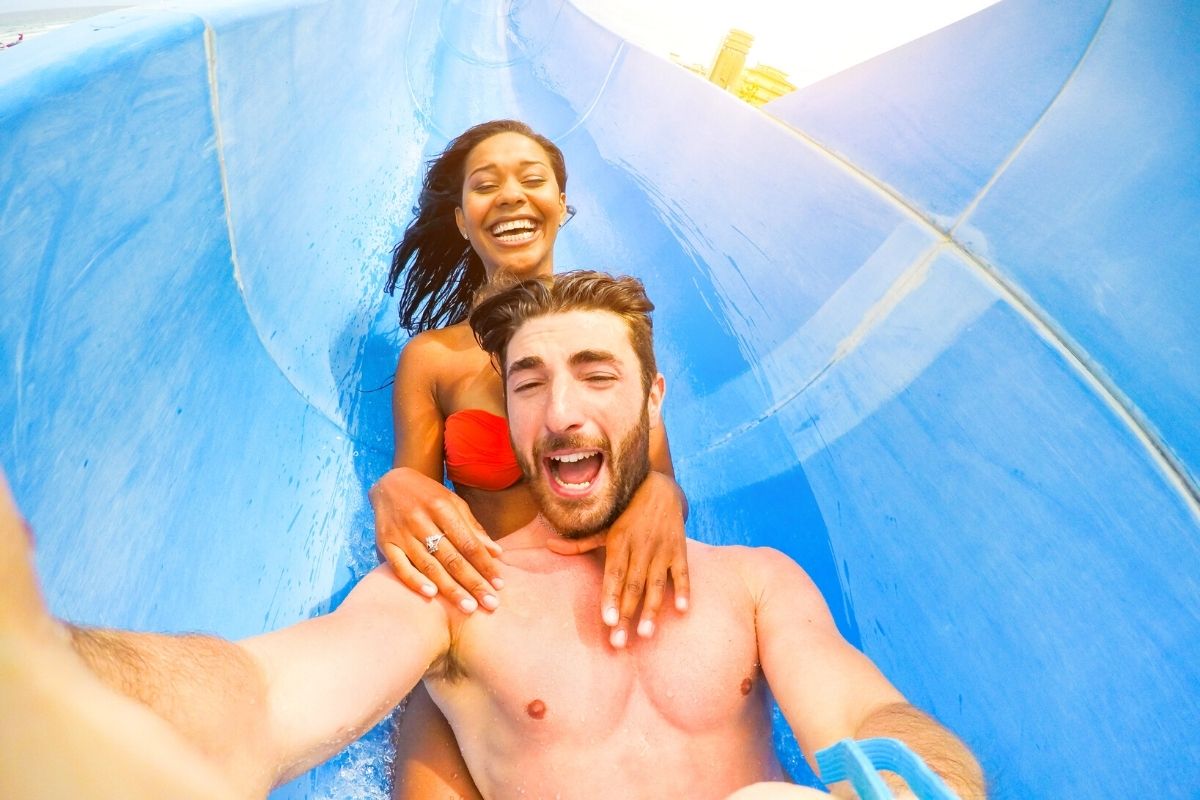 If you want to spend the day cutting loose and unleashing your inner child, check out Garden City Water Park.
This free-wheeling destination is fun for the whole family, offering high-octane rides right alongside gentler play areas.
Take a turn on the wild waterslides, bob along the lazy river, and channel your inner surfer on the FlowRider.
Or kick back and relax at the onsite restaurant as you plan your next trip to the water.
Everybody will find something to enjoy at this wonderful waterpak, so pack your swimsuit!
23 – Tee off at the Royal Cambodia Phnom Penh Golf Club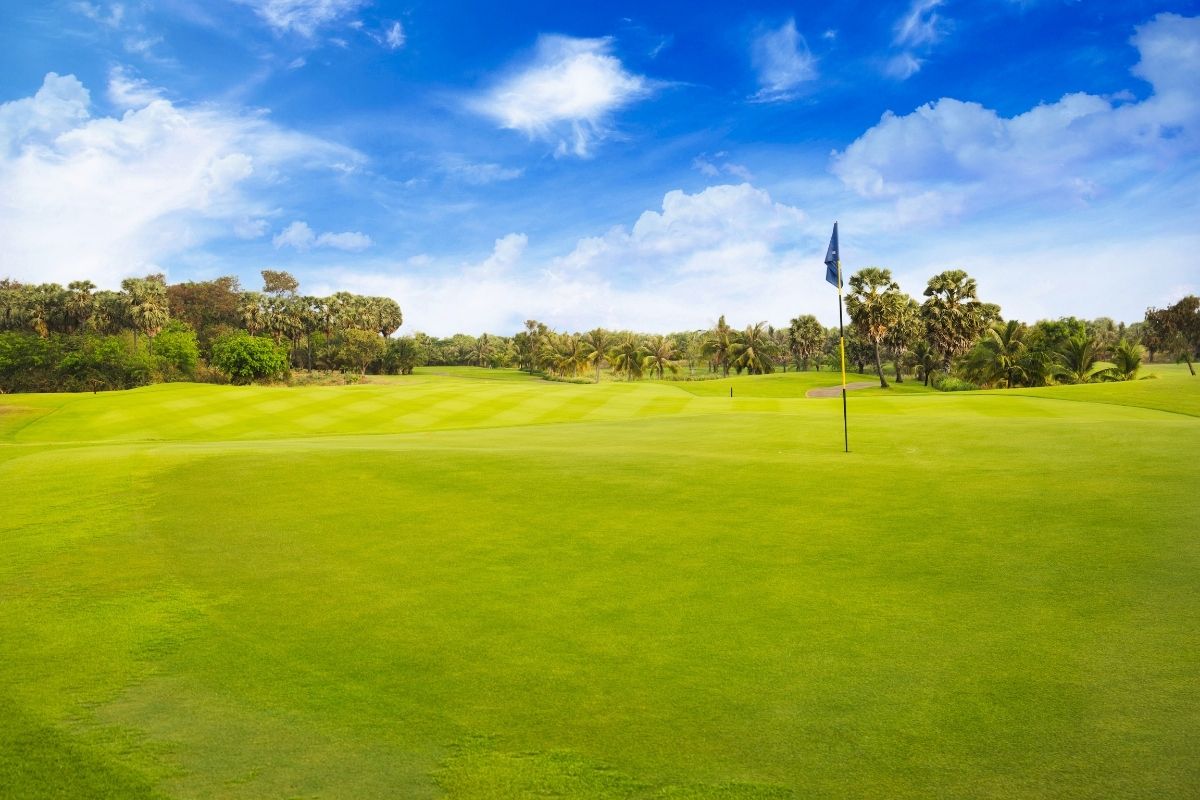 If you want to squeeze in some putting time during your trip, swing by the Royal Cambodia Phnom Penh Golf Club to hit the links.
This world-class resort offers two renowned courses, each featuring courses for every ability level.
Tee off in beautiful wooded surroundings, trying out a variety of obstacles on the rolling greens.
With phenomenal service and peaceful courses, this is a great way to unwind while you travel!
24 – Take a street art tour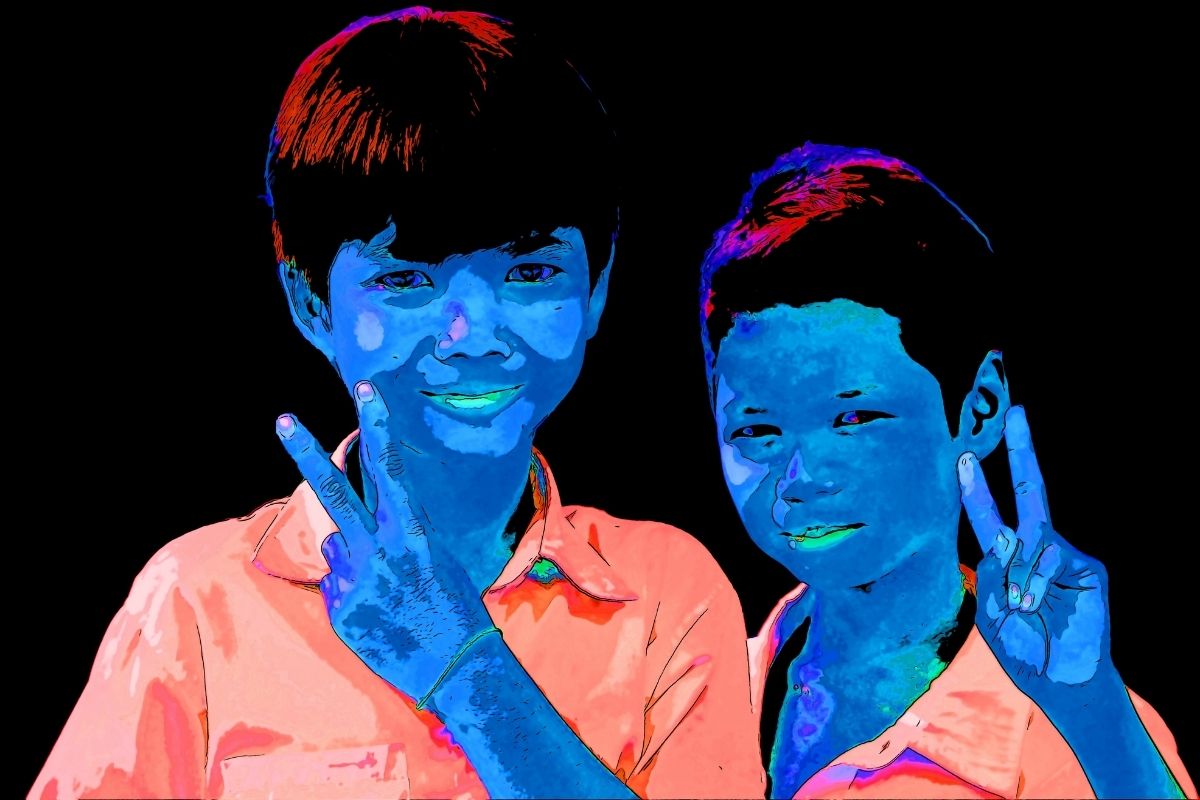 Given the city's thriving creative environment, a street art tour is one of the best things to do in Phnom Penh.
After taking a guided walk through the bustling morning markets, you'll head past a wide array of beautiful murals, each showcasing a different style and topic.
Then head over to the Factory, a sprawling entrepreneurial hub and artistic incubator, to see some innovative projects in progress.
This tour is the perfect way to explore some unique sides of the local arts scene!
25 – Shop local, like a local at Orussey Market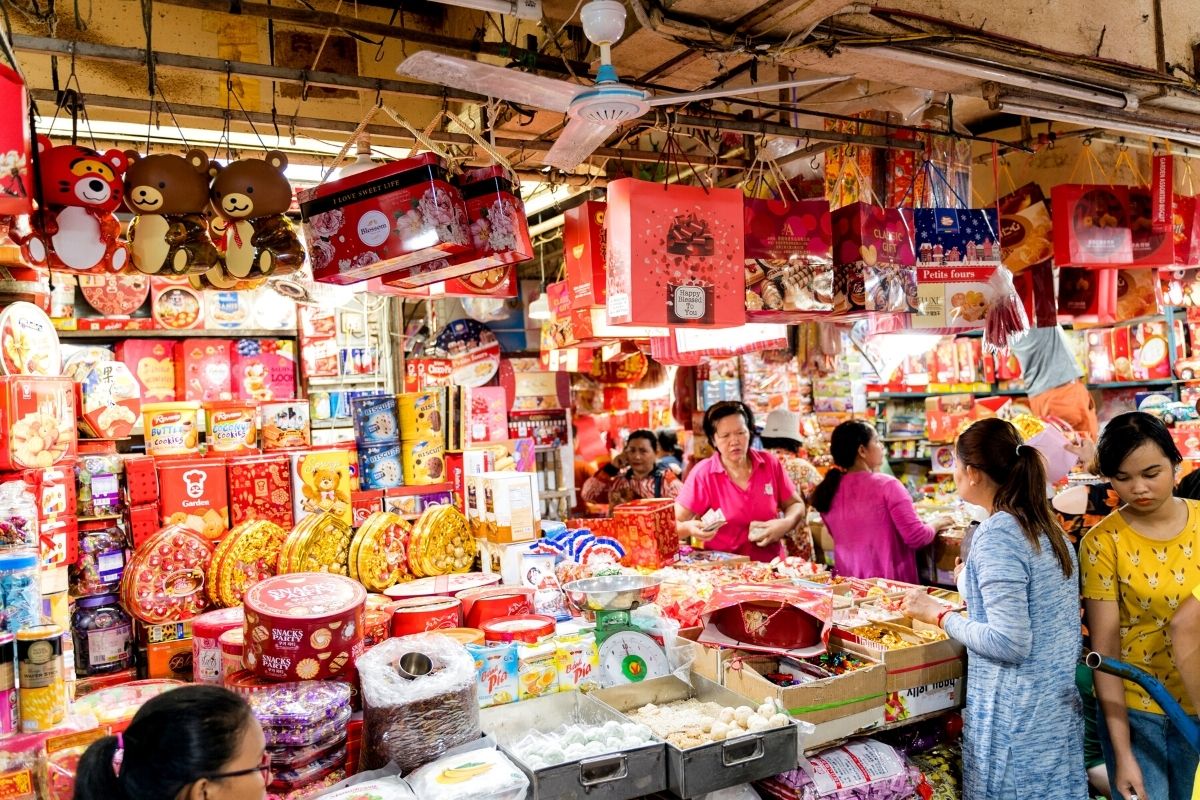 For another peek into the thriving shopping scene – but with a somewhat different angle -, take a trip to Orussey Market.
This massive indoor bazaar is the place to go for houseware, tools, and electronics, not to mention fresh seafood and meat.
It's also a great way to get a feel for the local culture, as it's more geared towards residents' shopping needs rather than tourists'.
Swing by to browse through the massive selections, and experience a little bit of daily life in the city.
26 – Take it easy with a Khmer massage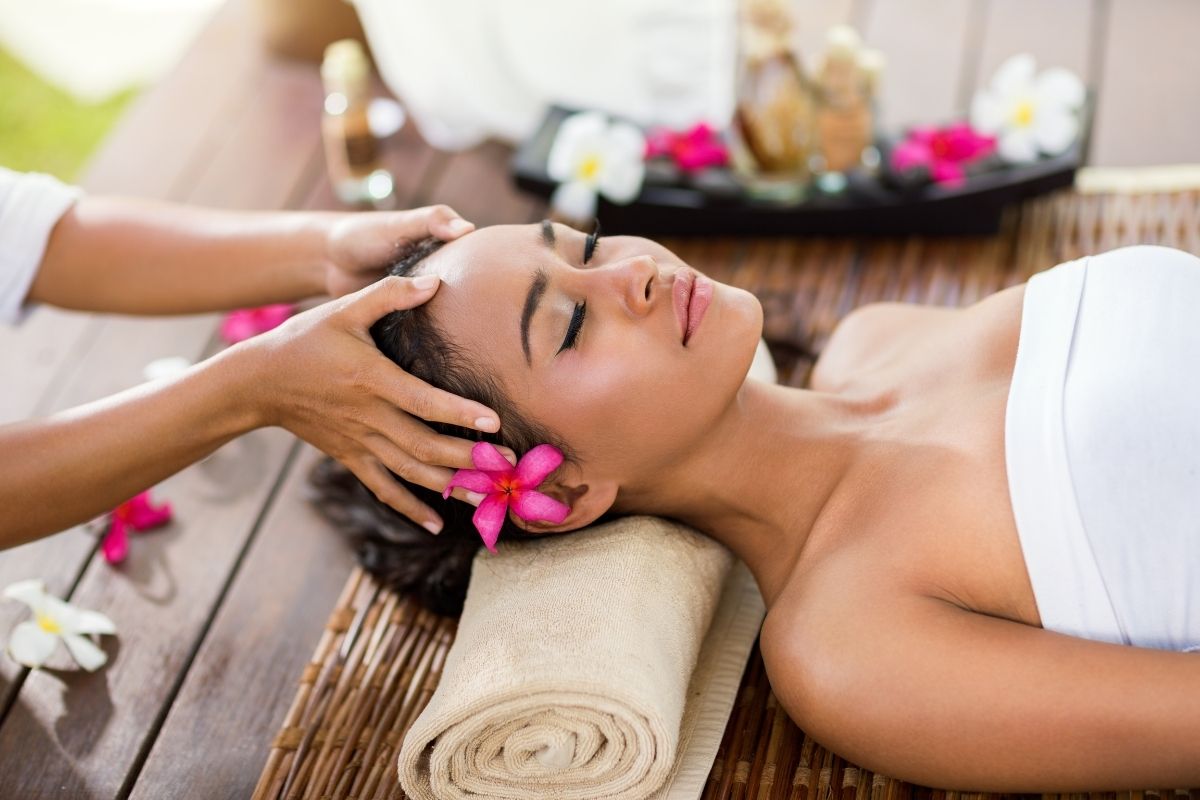 In the midst of all your activities, take some time to unwind with a traditional Khmer massage.
These relaxing sessions will offer you the chance to decompress ane experience the culture in a totally different way.
Try the aromatherapy option, where you can enjoy a deep-tissue massage with some soothing oils for added effect.
Or book a warm stone massage, and feel yourself unwinding as your masseuse lines your pressure points with warm rocks..
And if you want full luxury, go for the four-hand massage, where two highly trained massueses will work in tandem to ensure that you are totally loosened up and relaxed.
Whichever option you book, it'll be a much-needed treat during all of the wildness of traveling.
27 – Stop by the Statue of King Father (Sihanouk Norodom)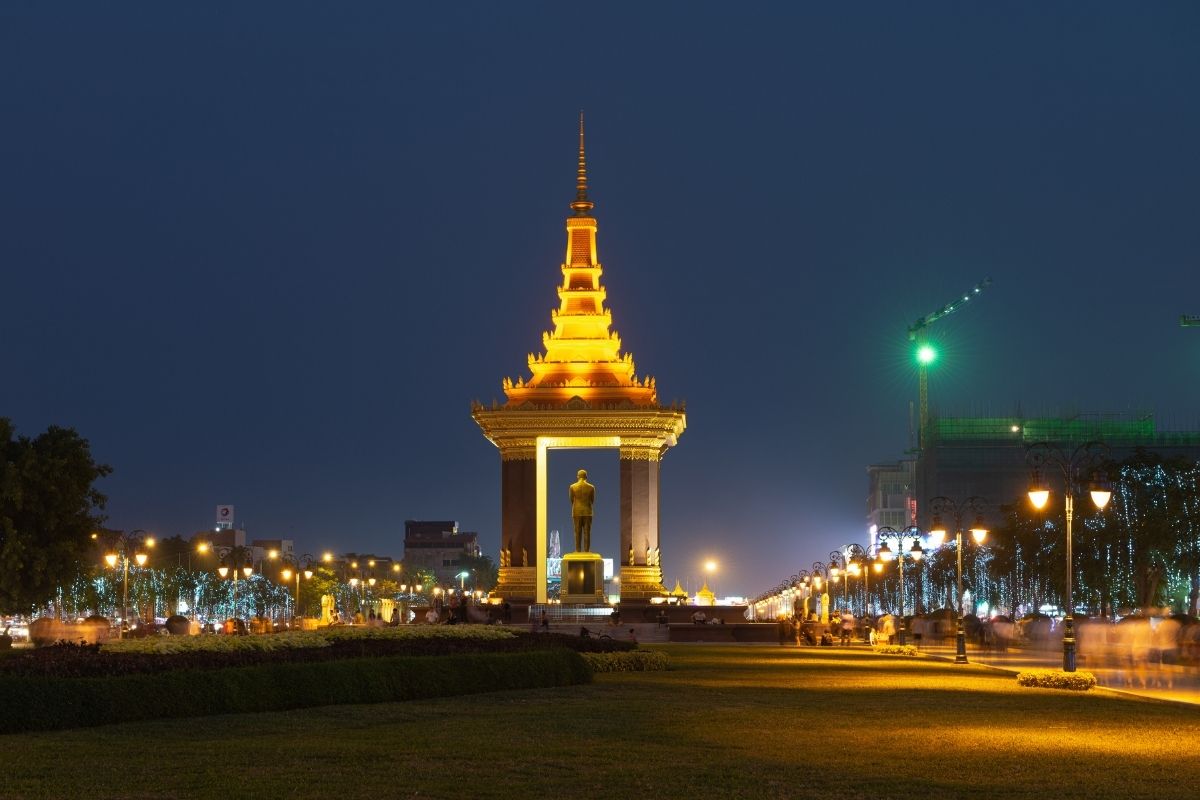 Located near the Independence Monument, the Statue of King Father commemorates the late Norodom Sihanouk, who ruled the country on and off throughout the 20th century.
He is best known for leading the nation during the liberation process in the 1950s, which is commemorated on the plaque beside the statue.
While his legacy is somewhat complicated, his influence on Cambodian politics is undeniable, and you can get a taste of these different aspects in this reflective space.
Stop by to see the impressive design, and learn more about the former monarch's role in the ever-evolving nation.
28 – Dive deep into history on an Oudong day trip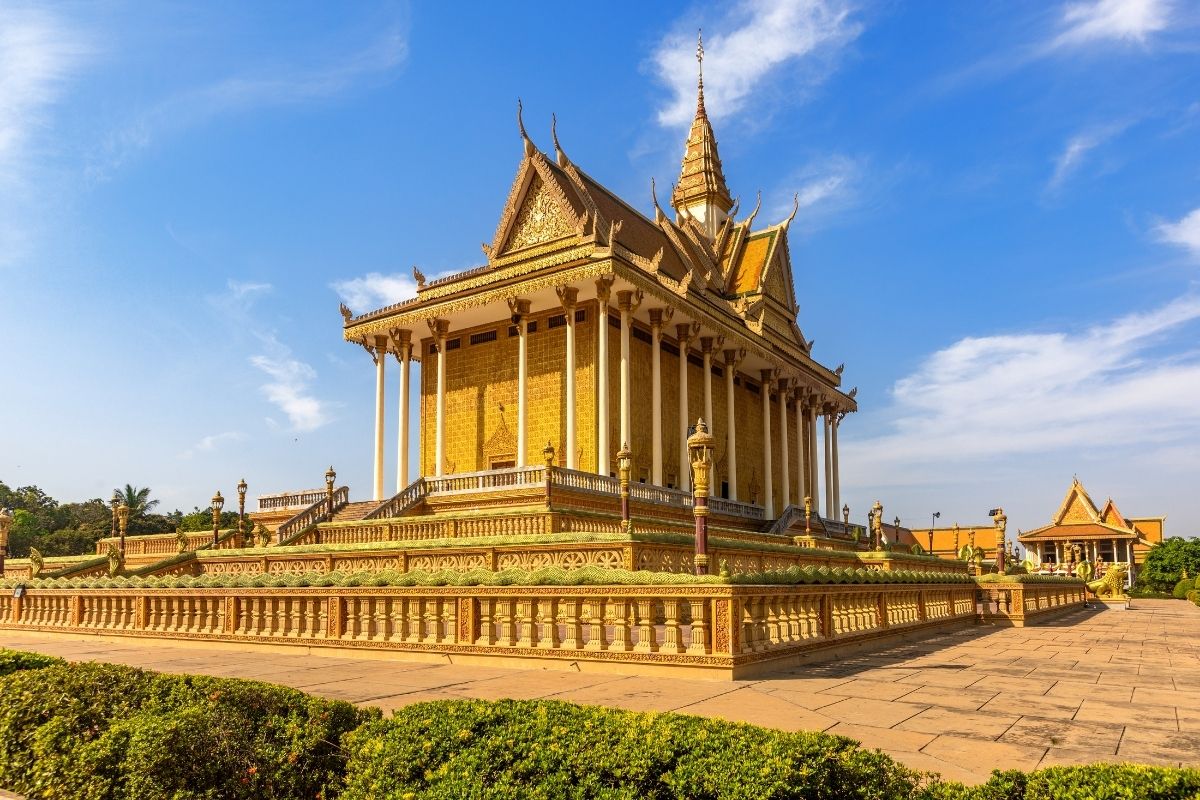 Just 21 miles away from the city, the magnificent city of Oudong offers a treasure trove of  history and natural beauty.
From the 17th to the 19th centuries, it was a hotbed of religious worship, with Hindus, Buddhists, and animists building temples and practicing their schools of thought along its many streets.
The former national capital was also a thriving trade center, and the location of many beautifully constructed buildings of worship, some of which can still be seen today.
Stroll around in the shadow of Oudong Mountain, and take the chance to admire the many gorgeous suptas and temples.
You can also learn all about the city's significant role in the country's religious life, as well as its trading history with such prominent partners as China, Japan, and even Europe.
It's an easy and fascinating day trip that will help you dive more deeply into the history that you've been seeing in Phnom Penh.
29 – Quad tour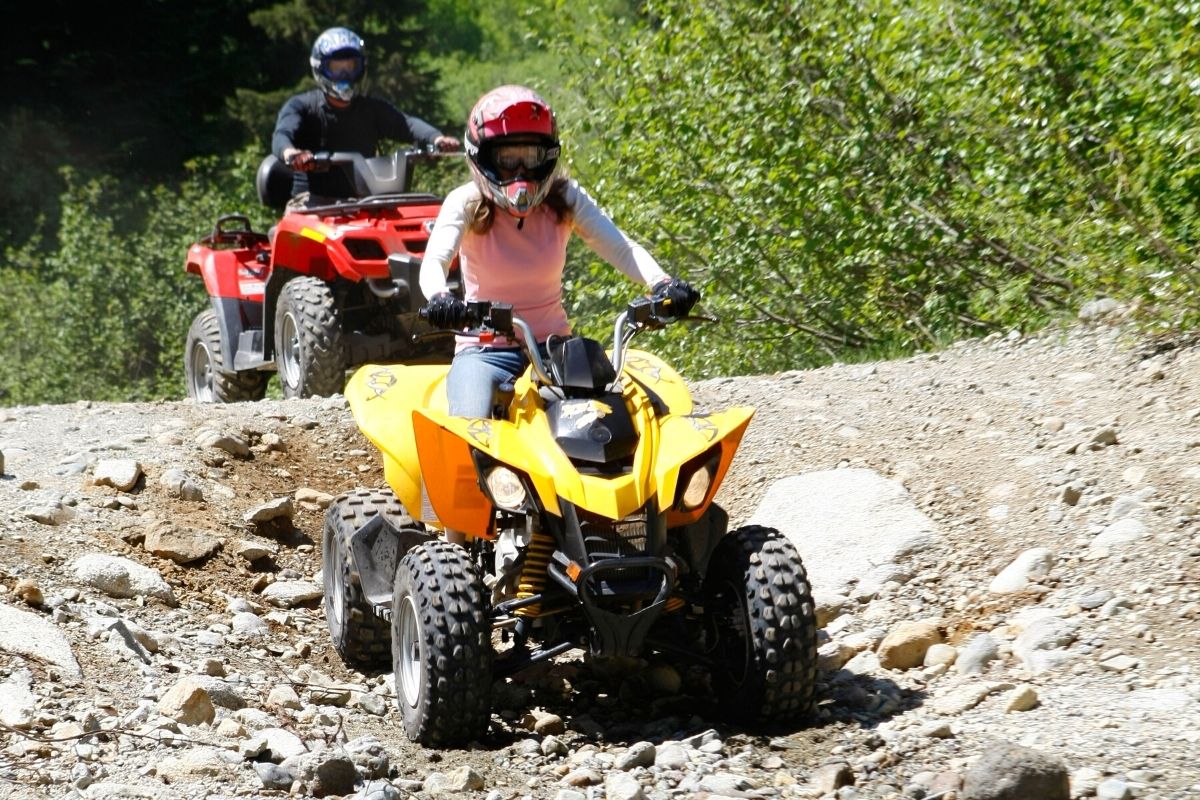 Looking for fun things to do in Phnom Penh for adrenaline seekers? Another great way to see the area is by booking a quad tour.
Hop aboard one of these zippy vehicles and make your way across the countryside, checking out the local life.
30 – Purchase crafts that make a difference at the Daughters of Cambodia Visitor Centre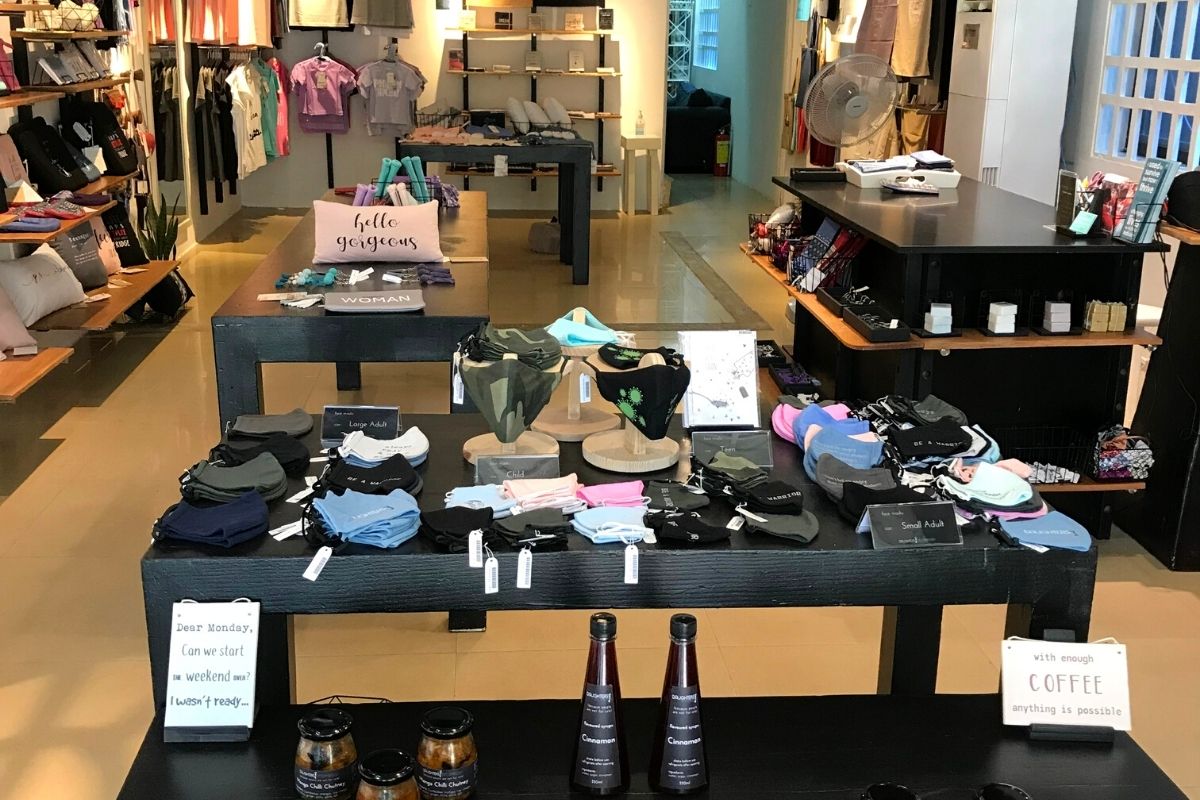 If you like to support local communities while traveling, then a trip to the Daughters of Cambodia Visitor Center is a must.
This organization seeks to empower victims of the sex trade by offering a combination of recovery programs, life-skills courses, and employment opportunities.
A visit to its multifaceted organization is one of the most impactful things to do in Phnom Penh.
Stop by to browse through the shops featuring beautiful handmade products, including jewlery and decorative accessories.
Not only are the items made by women from the shelter's programs, but the money from any purchases that you make goes right back into helping the next group of people in need.
After shopping, stop by the cafe to enjoy some delicious meals with wonderful wait-staff who are also part of the employment program.
Don't miss the chance to explore this wonderful and empowering space, and learn how you can help it with its mission!
31 – Browse through the Russian Market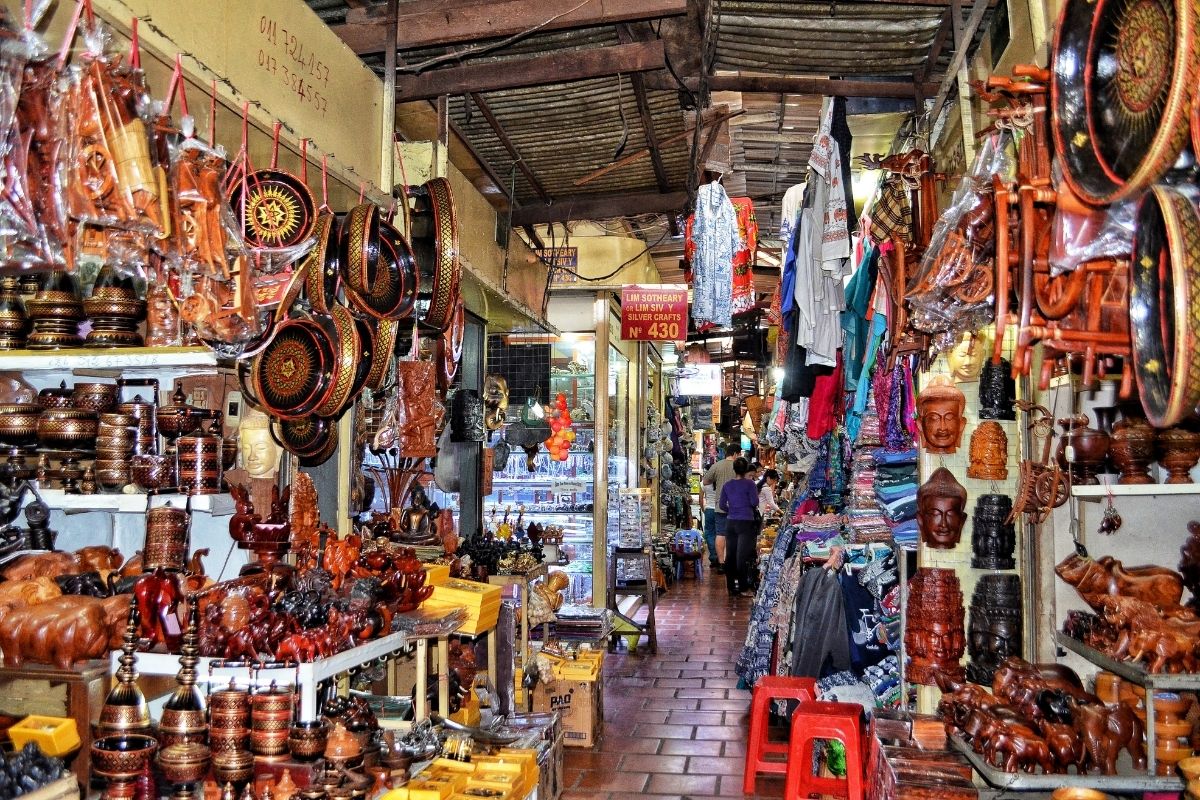 Despite its name, the Russian Market is a beloved fixture of the city's shopping scene.
It tends to skew more towards touristy products, with plenty of totchkes and Western brands available.
But this also makes it well worth a visit; not just to buy some souvenirs for cheap, but also to get a feel for the boisterous bartering style of the local shops.
Whether you want a cool musical instrument or some discounted Banana Republic clothes, this jam-packed bazaar is well worth a stop.
32 – Channel Julia Child with a Cambodian cooking class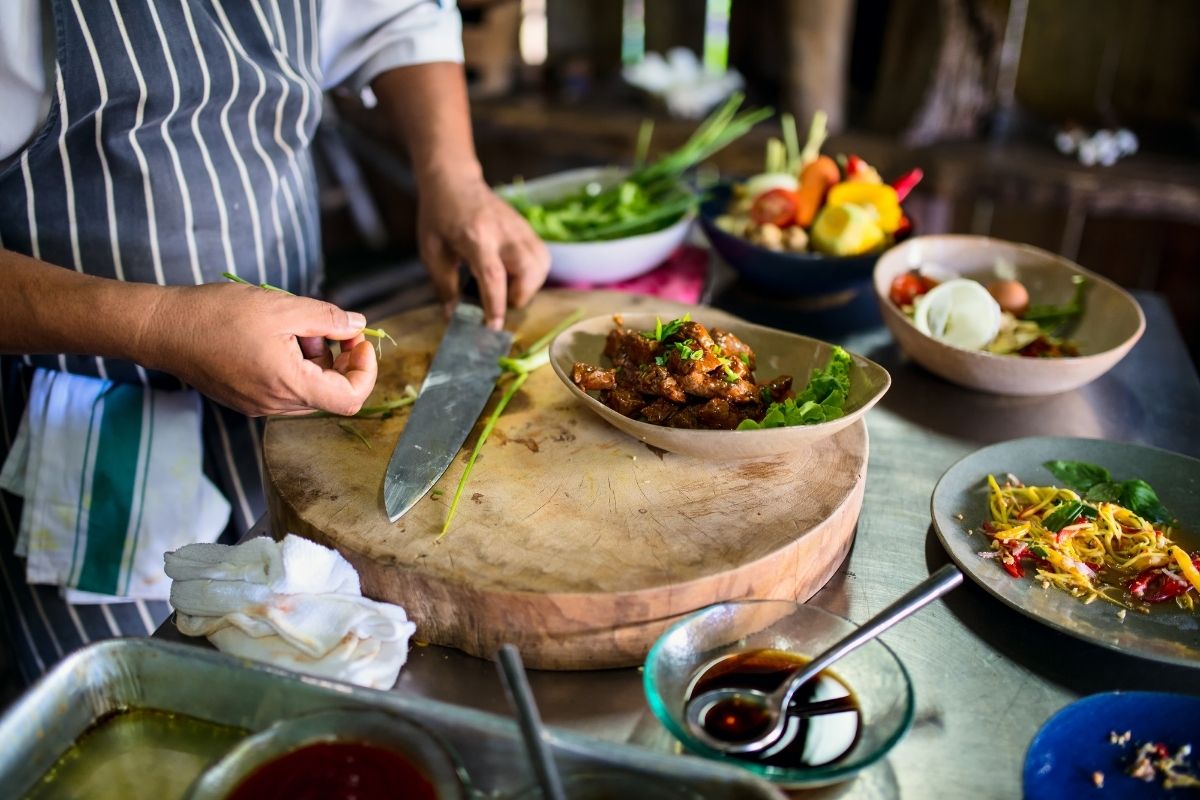 After tasting all of the amazing foods in Phnom Penh, you may feel inspired to make some of your own.
Luckily, there are lots of excellent cooking classes in the city for you to indulge your inner Iron Chef.
Take a half-day or full-day course from an acclaimed cook to fully immerse yourself in the mechanics of Khmer cuisine, starting by selecting produce at the local markets.
Once you've made your purchases, you can start blending ingredients and flavors to create new takes on traditional meals.
It's a great bit of cultural immersion, with the ultimate souvenir: a meal you can cook at home!
33 – Visit the extraordinary Tonle Bati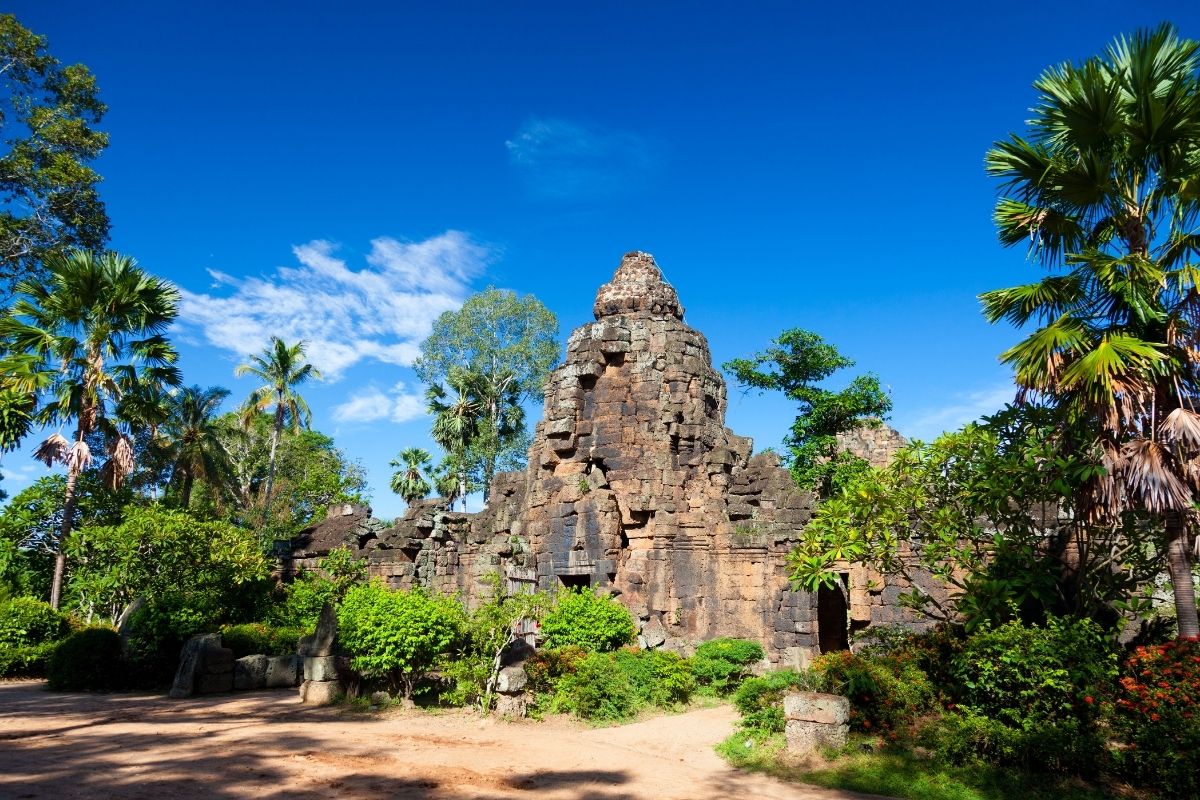 If you're craving a little break from the hectic pace of the city, head out on a day trip to beautiful Tonle Bati.
This picturesque lake and resort area is an ideal destination for those looking for a mellow beach day.
But it also features an elegant pagoda, two temples, and a variety of fun little food stands that offer some perfect lakeside snacks.
Probably the coolest part of the whole experience are the distinctive bamboo huts that are sprinkled throughout the water.
Book one for an afternoon, and spend some quality time unwinding with your loved ones, with a fantastic swim just a short hop away.
34 – See how the money's made – literally – at SOSORO Museum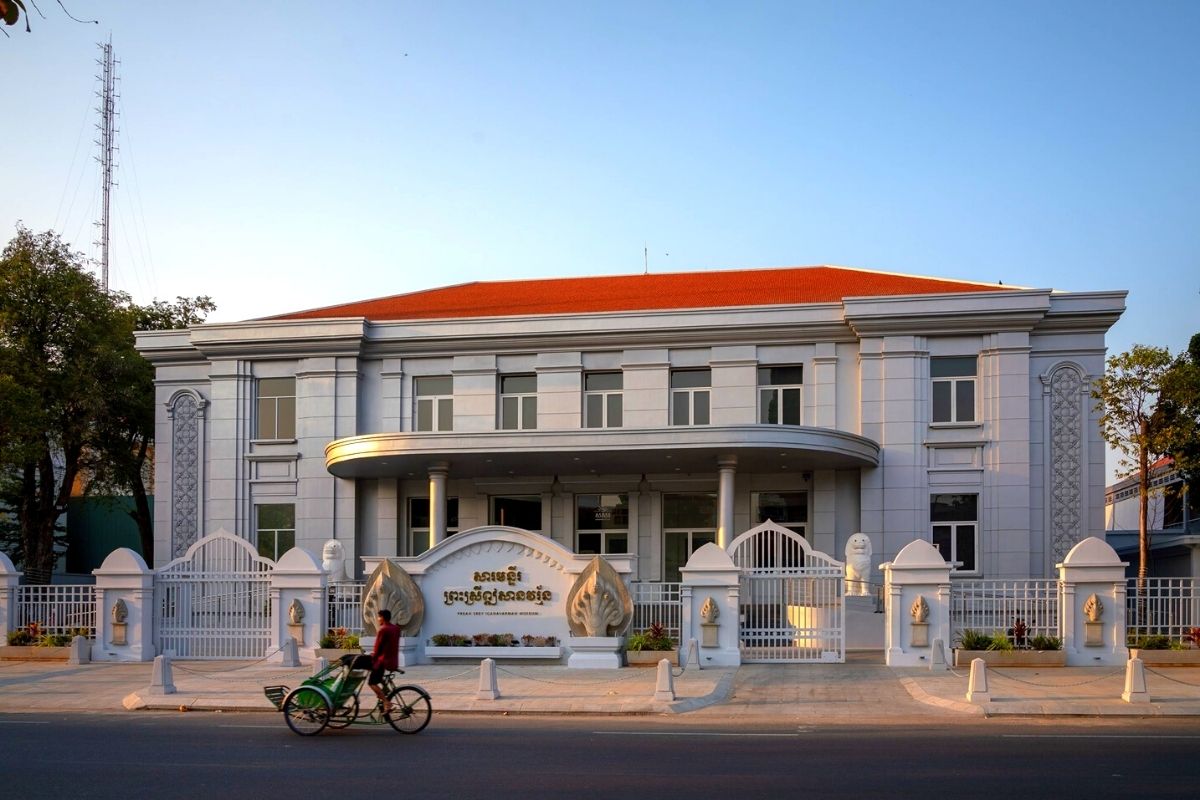 Amongst the many great spots dedicated to showcasing the country's history, the SOSORO Museum stands out for its devotion to a particular subject: money.
From the history of different forms of Cambodian currency to the ins and outs of the country's economy, this innovative space invites guests to see a normally dry subject in a new and engaging light.
Browse through exhibits spanning across thousands of years and hundreds of regimes, then dive into some of the excellent interactive exhibits designed to break down complex issues.
Whether you're watching videos or dabbling with the high-tech touch screens, you'll never look at dollars and cents quite the same way!
35 – Meet and help animals at Phnom Tamao Wildlife Rescue Center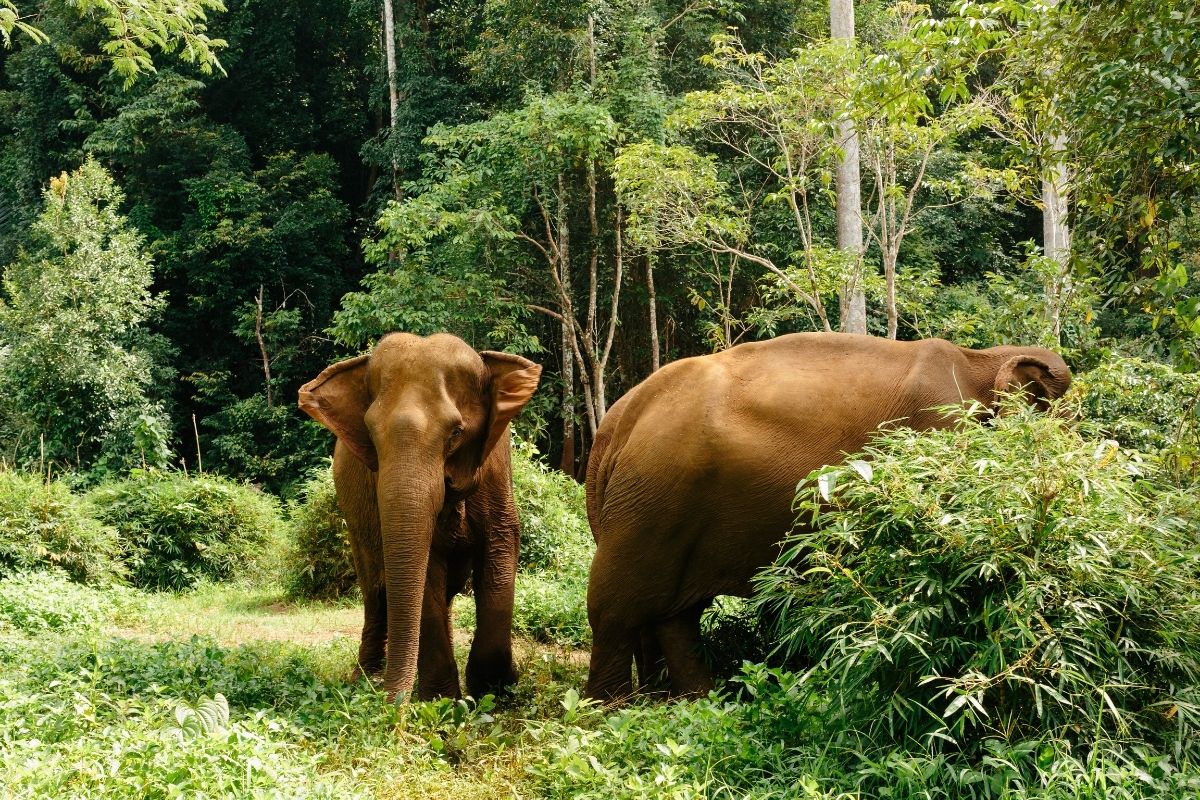 Another great way to support community programs during your trip is by visiting the Phnom Tamao Wildlife Rescue Center.
But instead of the human residents of the city, you'll be meeting a much wilder crowd!
This multifaceted organization works on a range of local conservation issues, from wildlife rehabilitation to rainforest protection, environmental education, and reintroduction of tigers to the wild.
You can learn all about these initiatives when you stop by the center, which is home to over 1200 animals in need.
Visit with monkeys, gibbons, leopards, and dozens of other local species.
You can even have a memorable encounter with some of the ambassador elephants, learning all about their behavior and care – and feeding them some delicious food!
If you enjoy your time at the center, check out some of the other partner sites, such as the Chi Phat Ecotourism VIllage or the Wildlife Release Station in Koh Kong.
You can even sign up to be an elephant keeper for a day!
This inspiring and engaging place is a must for nature-lovers.
36 – Purchase products with a purpose through Artisans d'Angkor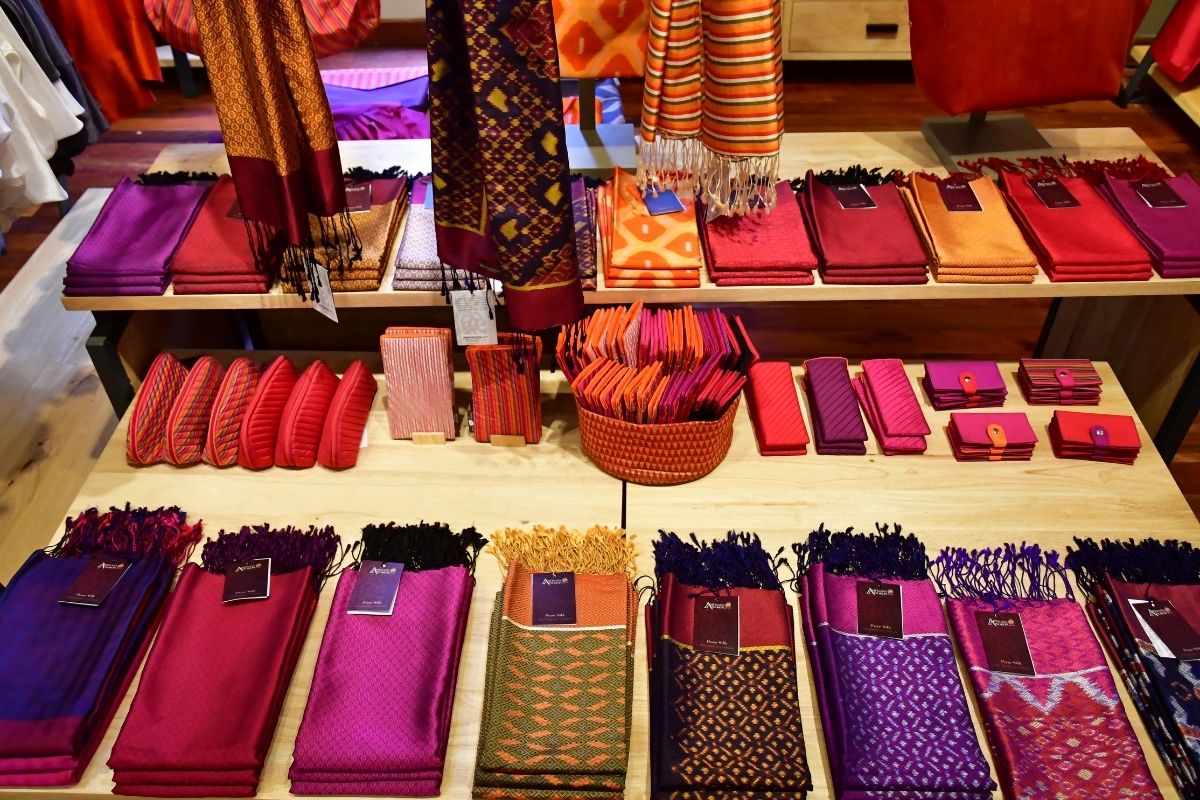 Artisans d'Angkor – a social enterprise that seeks to empower young people from rural areas by teaching them traditional Khmer artisinal techniques – is known for its high-quality products and inspiring mission.
While it is based out of the city of Siem Reap, the company has an excellent boutique in Phnom Penh that's well worth a visit.
This is the place to go for authentic Cambodian gifts, from carvings and silver pieces to silk products and woodwork.
Stop by to pick up some wonderful mementos of your trip, with the added satisfaction of providing income to those in need.
37 – Check out the sights along Bassac Lane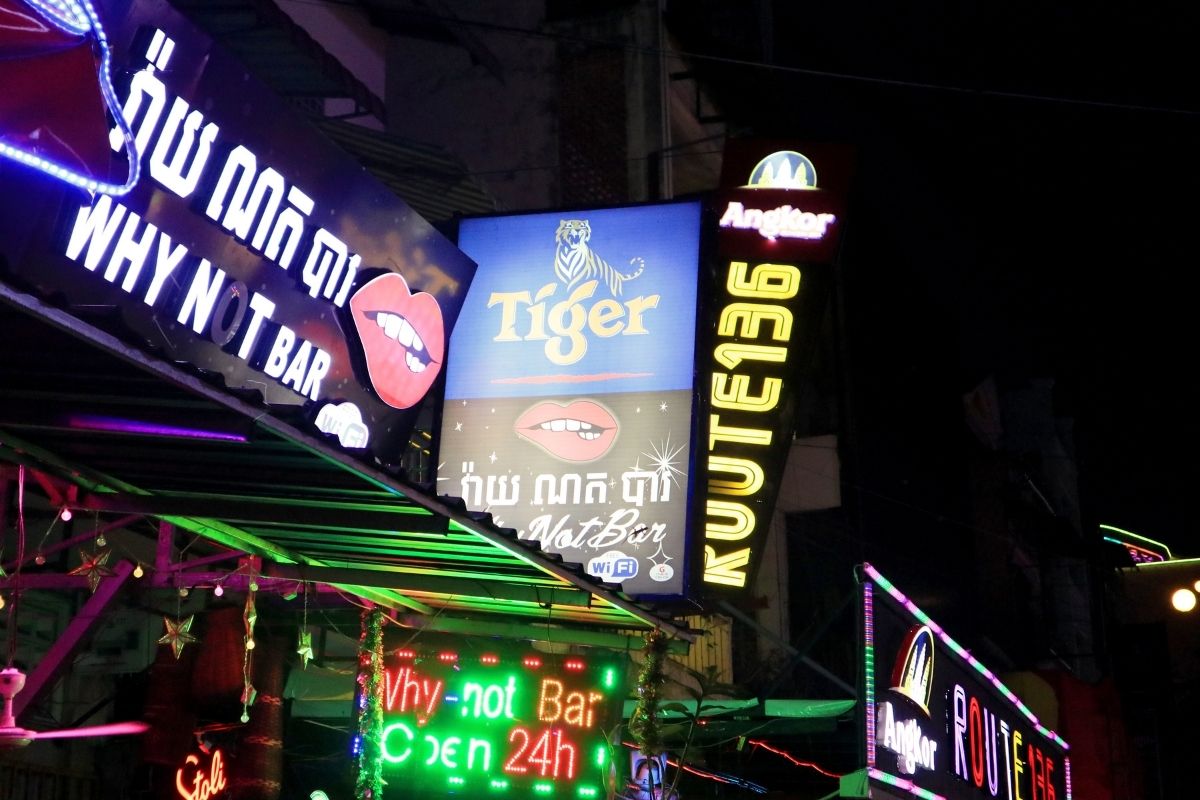 If you want to get a better feel for some of the metropolis' individual neighborhoods, take a stroll down Bassac Lane.
This thriving area near the center of town is packed with shops, cocktail bars, and restaurants, with a lively atmosphere that appeals equally to curious travelers and locals heading out on the town..
You can check out motorcycles at Paperdoll, sip a finely crafted beverage at The Library, or even get a haircut at Masmune, all while enjoying a lively cafe scene..
Wandering along and trying the various offerings is one of the most fun things to do in Phnom Penh.
38 – Snag some goodies at the Phnom Penh Night Market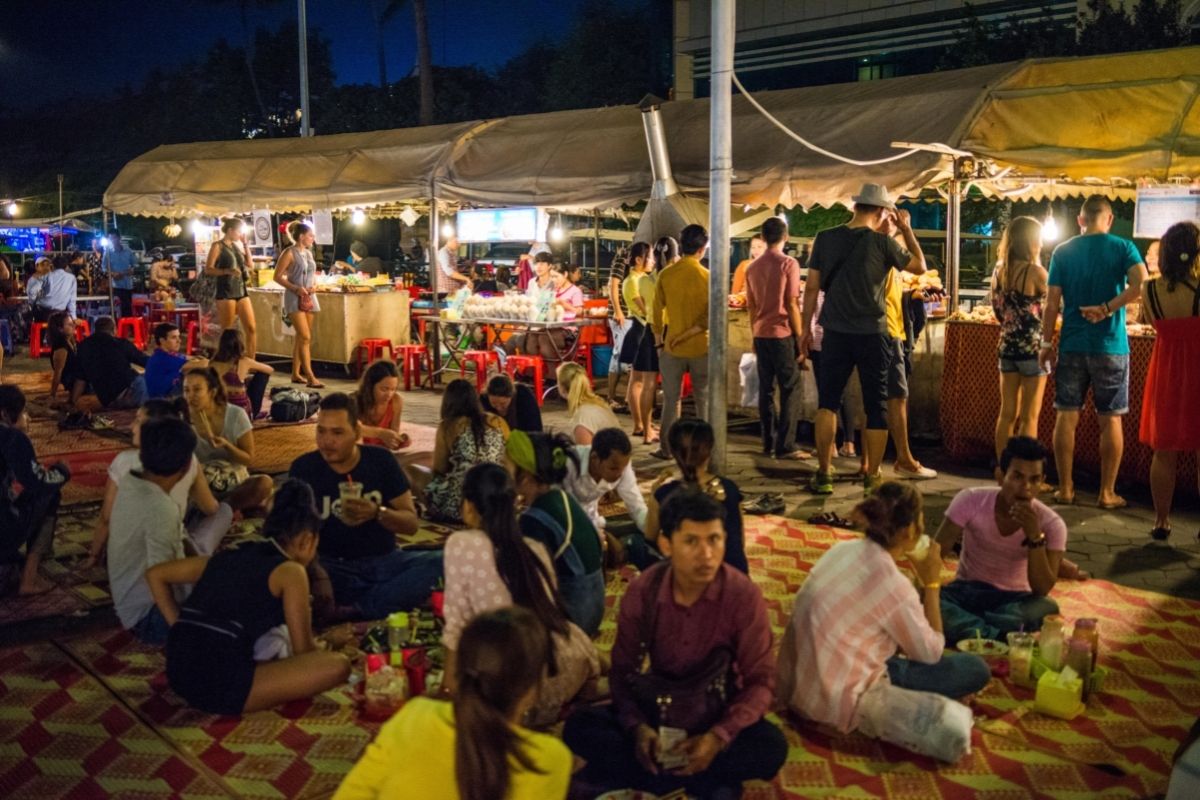 You could easily spend a whole day just trying out the different bazaars, but if your adventures run into the evening, be sure to stop by Phnom Penh Night Market.
Situated on the riverfront, this beloved local institution offers tons of great options in a somewhat smaller and mellower atmosphere than its daytime counterparts.
This is a great place to try some street food, or sample some of the many tropical fruits for which the country is known.
You can also shop for some fun items to take home, from handbags to shoes.
The market is particularly famous for its wide collection of knockoff designer outfits, so if you want to get some luxury items at a cheap price, this is the place to do it.
Enjoy some unique gifts and foods as you wandera around, soaking up the live music that plays throughout the area.
It's the perfect way to spend an evening out on the town!
39 – Indulge in fine dining at Iza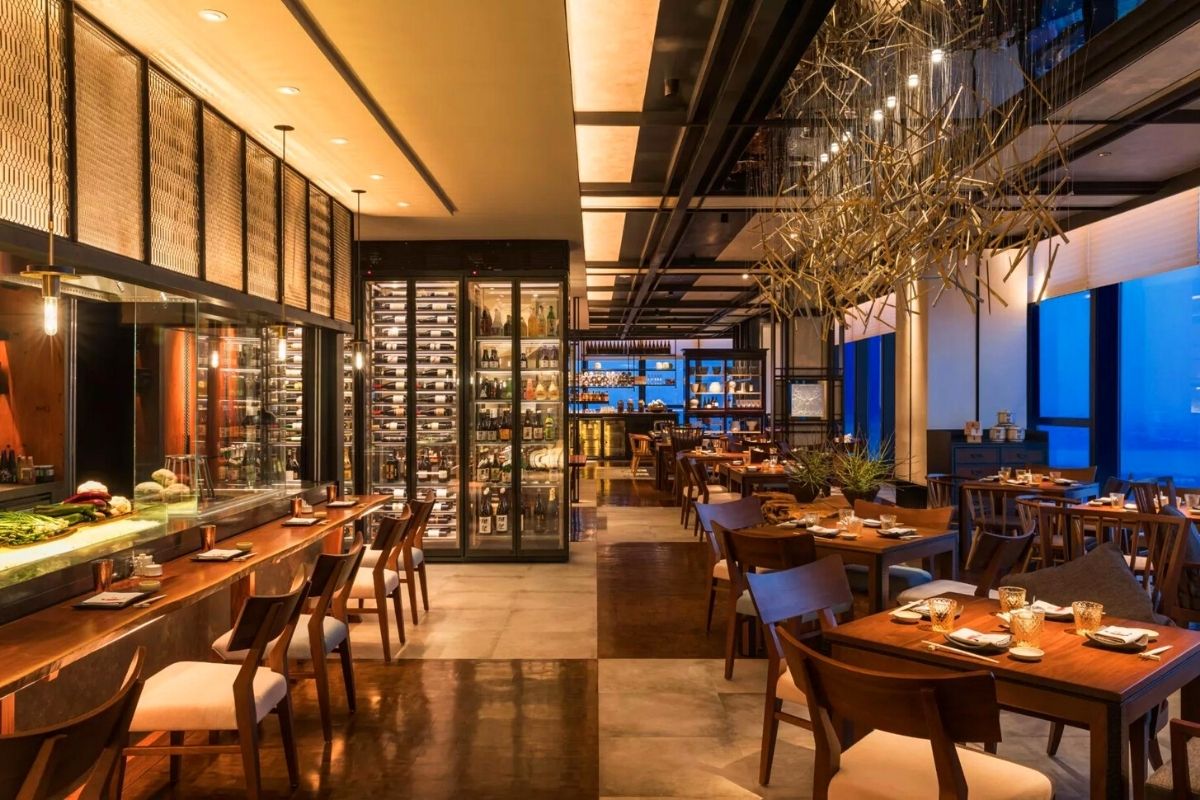 While Cambodian cuisine is globally renowned, there is also some world-class Japanese food right in the heart of Phnom Penh.
Iza Restaurant, which is located within the Rosewood Hotel, offers a fantastic multi-course meal where the dining experience itself is almost as good as the foods being offered.
Set up in the classic izakaya dining style – which offers bottomless food and drinks at reasonable prices in a relaxed atmosphere -, the eatery offers a wide variety of delicious lunch and dinner options.
Munch your way through sashimi, sushi, and noodles, as well as the finely prepared meats and vegetables of the robata-yaki grill.
If you're feeling particularly luxurious, spring for one of the wagyu dishes, featuring a type of beef that is considered one of the finest in the world.
But be sure to save room for dessert; with plenty of sherberts, cakes, and delicious local fruits, it'll be a sweet finale to your dining experience.
Don't miss the chance to enjoy a little bit of Japan in Cambodia!
40 – Drink in style at Sora Skybar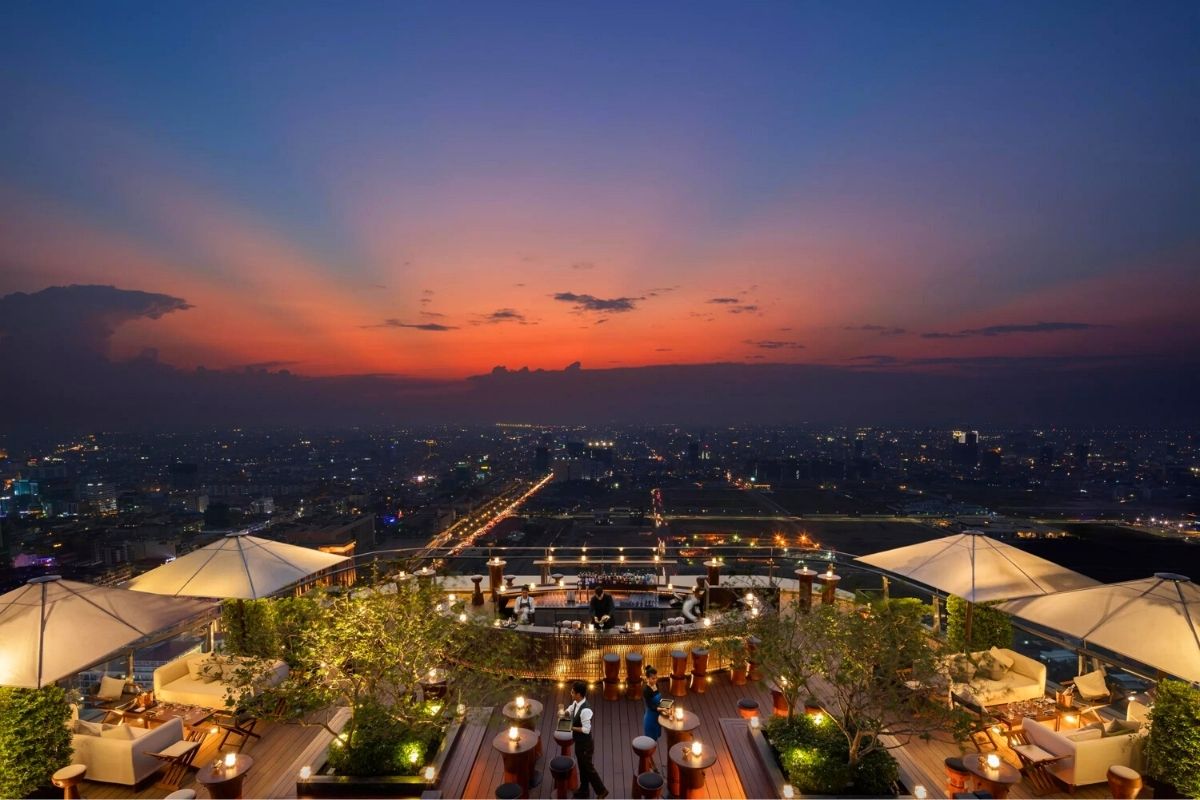 After a delicious and decadent meal at Iza, head up a few floors to the Sora Skybar to cap off the evening in style.
This phenomenal rooftop watering hole boasts stunning views of the city skyline, as well as an exceptional menu of beers, wines, and spirits.
It's one of the classiest things to do in Phnom Penh, with DJ sets complimenting the beautiful scenery and the laidback but upscale vibe.
If you want a particularly memorable visit, try booking the Half-Day Sora Skybar Sunset Experience, which offers three hours of unlimited beverages and an unbeatable vantage point for a beautiful sunset.
It's the perfect way to celebrate another great day of adventures in the capital.
41 – Party in style at Heart Of Darkness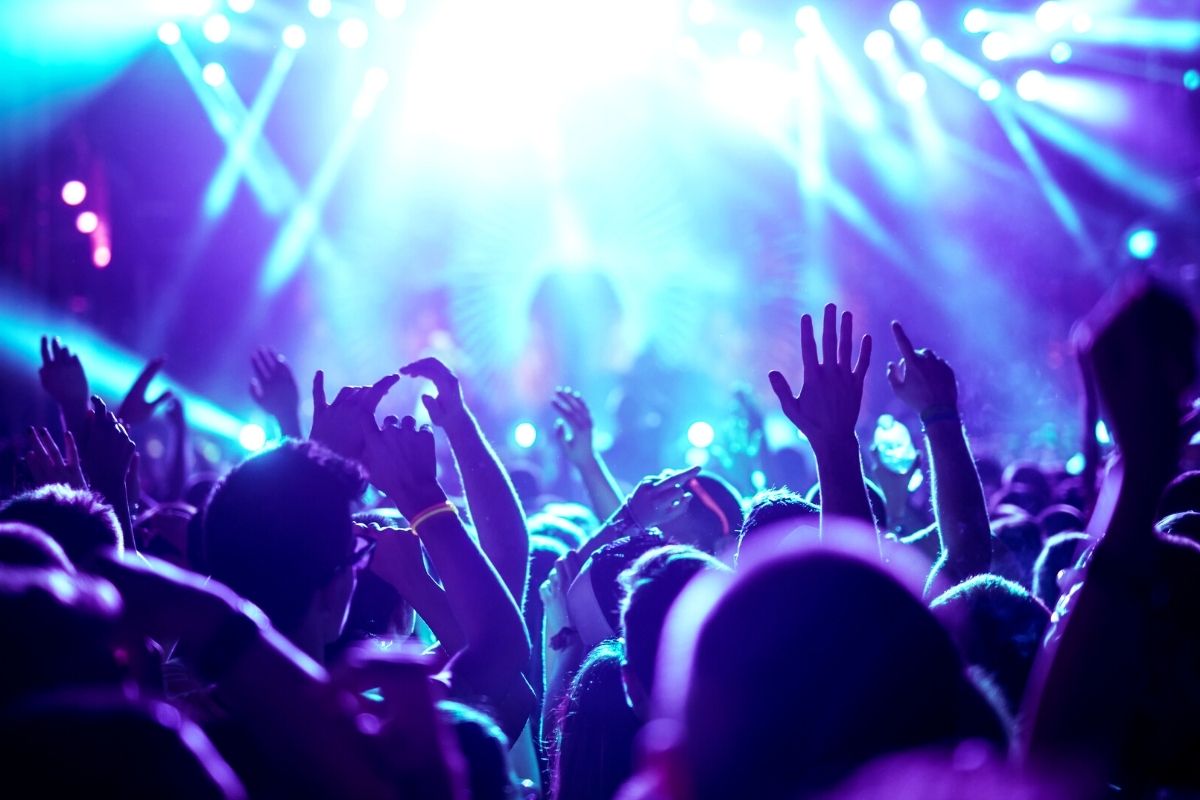 Phnom Penh has a diverse and boisterous nightlife scene, and Heart of Darkness is one of its most iconic venues.
Do you like world-class DJ sets? Or cutting-edge parties that last all night? How about some incredible weekly drag shows with top-notch performers?
This club offers all of that and more, with a constant thrum of energy and creativity that infuses the space.
If you have any interest in the city's club scene, this high-octane spot is an absolute must.
42 – Spoil yourself at Raffles Palace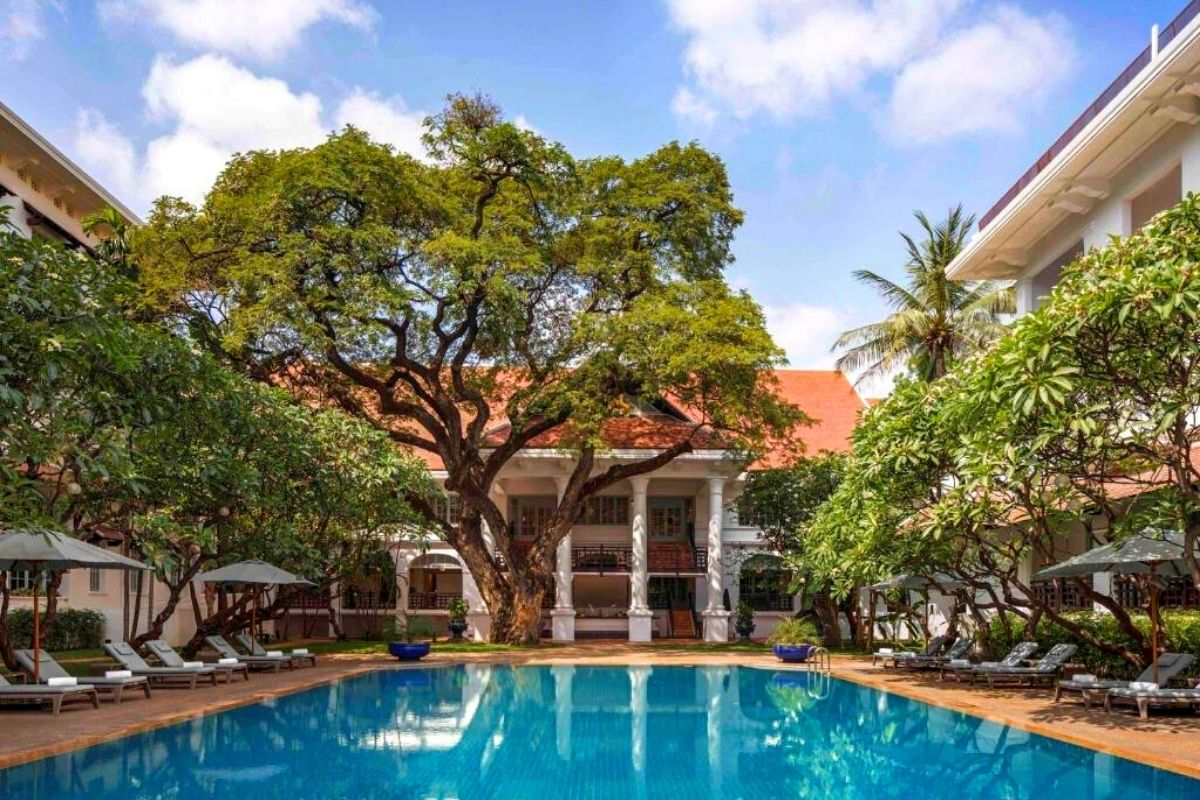 While there are plenty of amazing things to do in Phnom Penh, sometimes, you just need to chill.
And there are few better places to do that than Raffles Hotel Le Royal, which offers luxury and tranquility alongside easy access to metropolitan attractions.
Have a quality meal at Restaurant Le Royal, go for a swim in the pool, or kick back and relax in the beautiful gardens.
When you do feel ready to head out again, stop by the tour desk to get advice and book excursions, or just walk right out the door to see nearby attractions such as the National Museum and the Silver Pagoda.
It's the perfect home away from home as you explore the best of what the city has to offer!
Where to stay in Phnom Penh?
The Raffles is great, but it's not the only wonderful place to stay in town.
With its charming French colonial architecture and rooftop bar, the Palace Gate Hotel & Resort makes for an elegant getaway right in the middle of town.
After checking out nearby attractions like the Independence Monument, come back and enjoy a treatment at the spa, or kick back by the palm tree-lined pool.
Or check out the Plantation Urban Resort & Spa, which features a spa and wellness center, and onsite art gallery, and close proximity to the Royal Palace – in fact, it's directly behind it!
And at the SIM Boutique Hotel, you can cap off a busy day of exploring with some time in the gorgeous infinity pool, which makes for an unforgettable place to view the sunset.
You won't want to waste a second of your time in town, so book an airport transfer to get there that much faster.
Where to next?
With so many amazing attractions near the capital, it's well worth booking a multi-day tour for part of your trip.
These immersive excursions give you the chance to cover a little more ground than you would on a day trip, seeing all different sides of this fascinating country.
Try a two-day tour that hits all of the iconic spots in the city before heading out to explore the delights of the Oudong area.
Or embark on a four-day adventure that includes a Mekong River cruise and boat trip to visit the wonders of Siem Reap  and Angkor Wat.
With its imposing temples, intriguing jungle ruins, and lively streets full of unique shops and cutting-edge bars and restaurants, Siem Reap is the place to go if you want a slightly different vantage point of Cambodia, combining urban amenities with easy access to the countryside.
For a more relaxed vibe, head out to the coast to enjoy the stunning beaches and lively casinos of Sihanoukville, or the colonial architecture and mellow atmosphere of Kampot.
In the northwestern part of the country, Battambang offers wonderful biking, a small but mighty arts scene, and a variety of options to delve deeper into the country's tumultuous past, all with a relaxed vibe that belies its status as the third-largest city in the country.
If you're feeling really ambitious, you can even sail to  Ho Chi Minh City, crossing borders and gaining new insights into the neighboring country of Vietnam.
Stroll down the famous Book Street, admire the distinctive architecture of churches and temples, or pay a visit to some of the many museums exploring every topic from traditional medicine to the war with the U.S., as you discover all that this dynamic city has to offer.
And if you have even more time to spend in Southeast Asia, head over to the iconic metropolis of Bangkok for a whole range of adventures.
Whether you're weaving your way through the Railway Market, witnessing a live display of Muay Thai, or checking out some of the many lively neighborhoods that dot the city, you'll soon see why this area has become a renowned destination for millions.
Final thoughts
There are few places that can offer quite the mixture of amenities that Phnom Penh does: stunning natural landscapes, millennia-old history, a thriving arts scene, and a complex, fascinating culture that makes itself known in every corner of town. .
It's the perfect place to go if you want to learn more about Cambodia's past – both good and bad -, while also diving into the places and ideas that are shaping its future.
The number of amazing things to do in Phnom Penh grows each day, so what are you waiting for?
Pack your bags, book your ticket, and prepare to be utterly amazed.