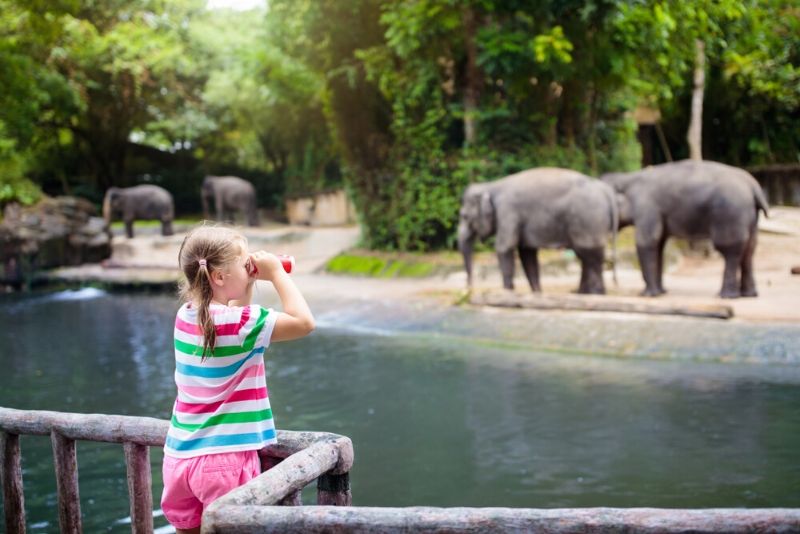 From Europe to the Americas, to Asia and Africa, and back to Europe again, we've put together a comprehensive list of the best zoos in the world, where you can find wild animals — from cutesy lemurs to roaring tigers.
Ready? So, read on and discover why these zoos are the cream of the crop.
1 – San Diego Zoo, USA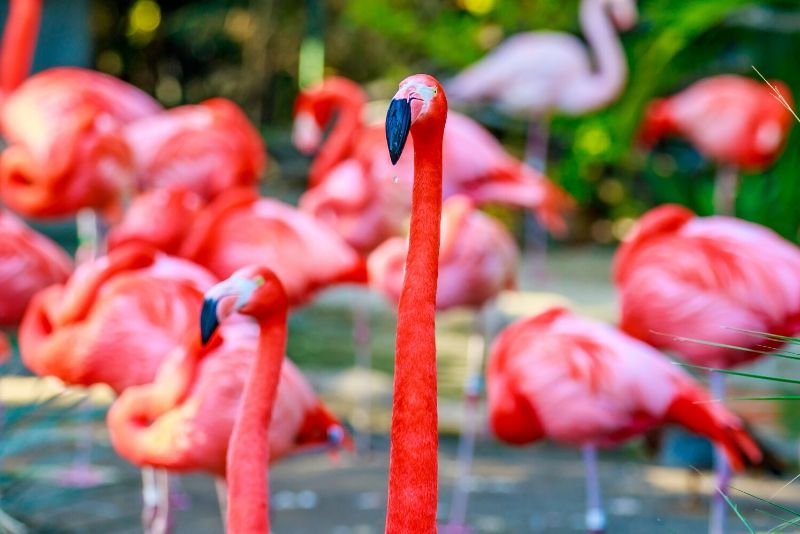 Founded in 1916, San Diego Zoo houses more than 3,500 animals across 650 different species and has often been awarded as one of the best zoos in the world. It was also one of the first zoos to have open-air, cageless exhibits and is situated in the beautiful Balboa Park.
2 – Singapore Zoo, Singapore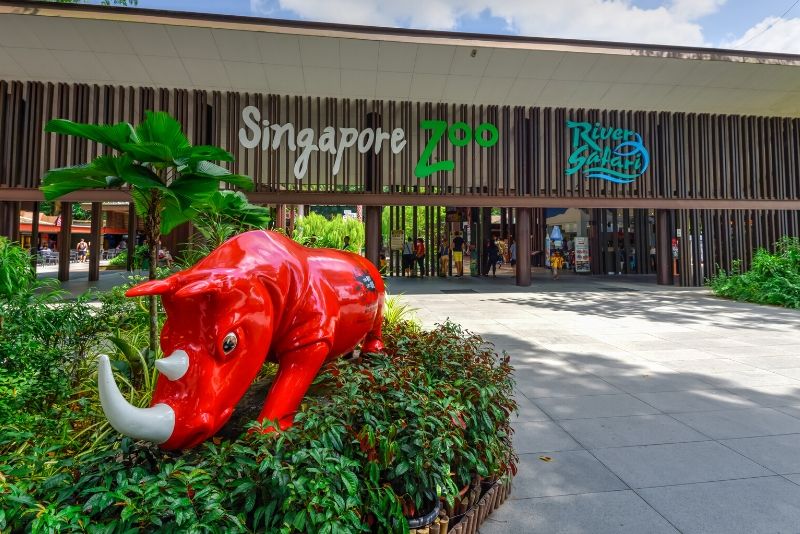 One of the best zoos in the world, Singapore Zoo has several exciting attractions, including Orangutan Island. See the world's largest tree-dwelling mammals and enjoy a jungle breakfast with them.
3 – Loro Parque, Spain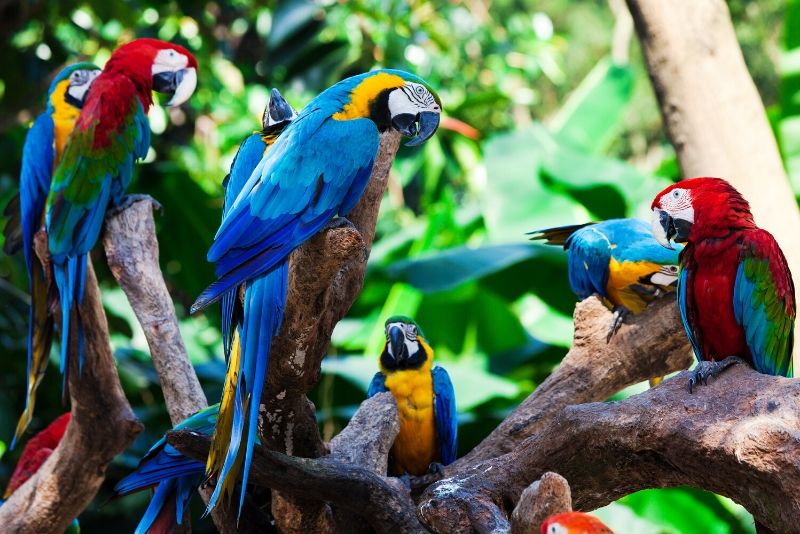 Watch the Sea Lions perform at Loro Parque, a 33-acre zoo with an extensive and diverse reserve of animal and plant species. Loro Parque is also one of the best zoos in the world to observe parrots.
4 – St. Louis Zoo, USA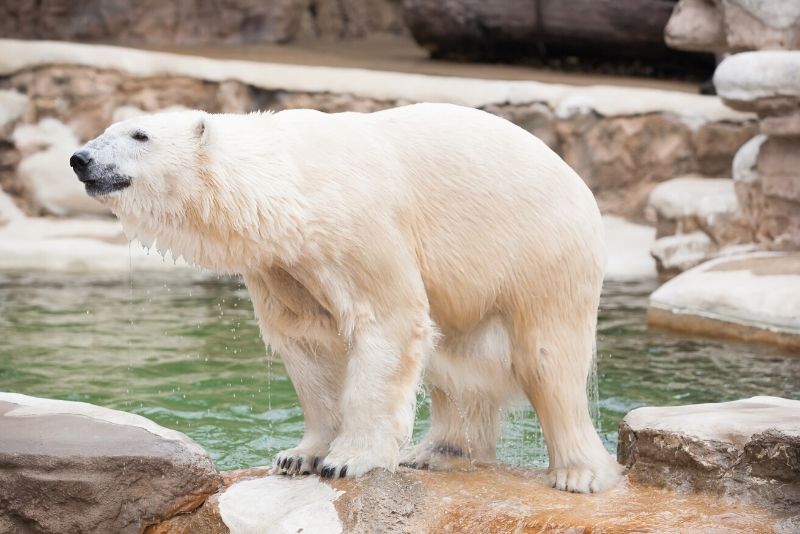 There are 1,700 animals from 600 species across 90 acres at St. Louis Zoo. Jump on an Emerson Zooline Railroad and stop off at all the best attractions at the zoo.
5 – Henry Doorly Zoo, USA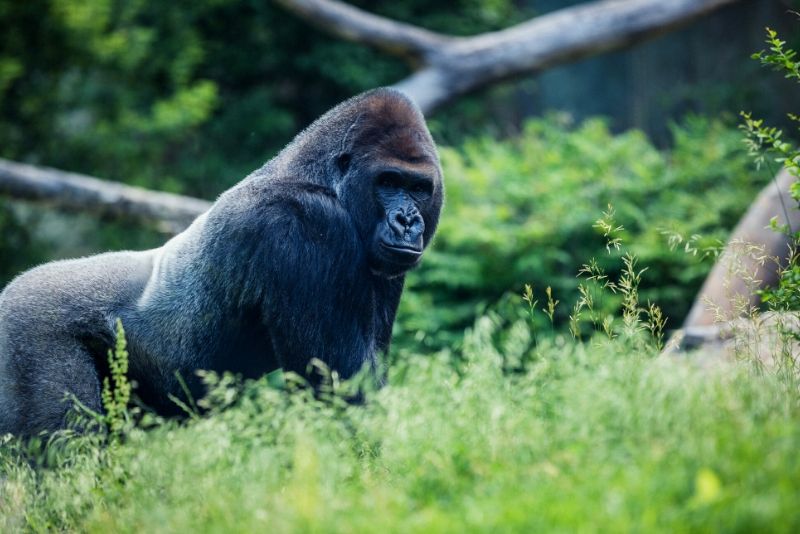 A visit to Henry Doorly Zoo provides you with the chance to see elephants, white rhinos, cheetahs, sable antelopes, bongos, ostriches, and impalas.
6 – Rotterdam Zoo, Netherlands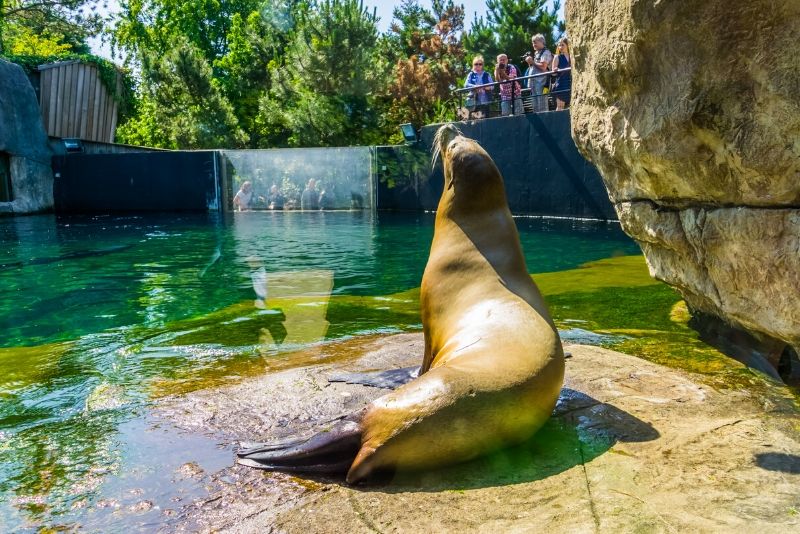 The Dutch call it Diergaarde Blijdorp, but you'll know it as Rotterdam Zoo. It's one of the oldest zoos in the Netherlands and is spread across 65 acres, which houses more than 180 species.
7 – Australia Zoo, Australia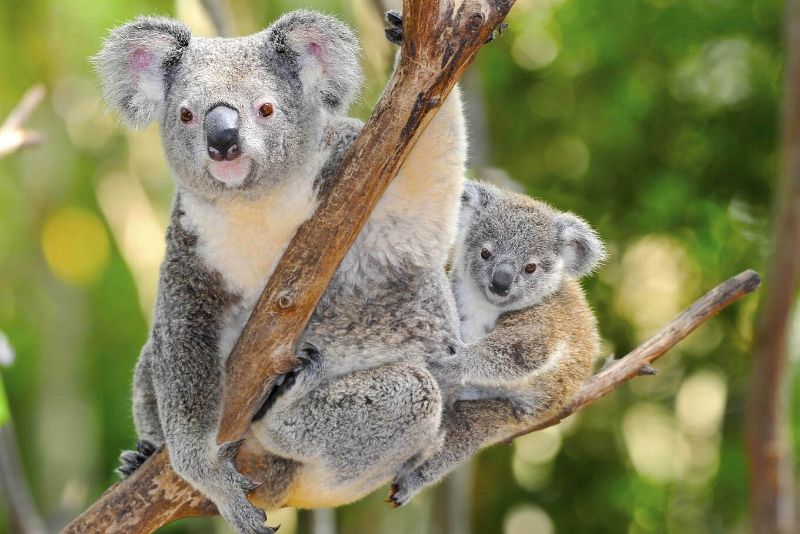 Billed as the "home of the crocodile hunter", Australia Zoo is synonymous with the late Steve Irwin and his family, who have helped rescue 90,000 animals. The zoo is over 1,000 square acres and sees over 700k tourists per year.
8 – Cincinnati Zoo & Botanical Garden, USA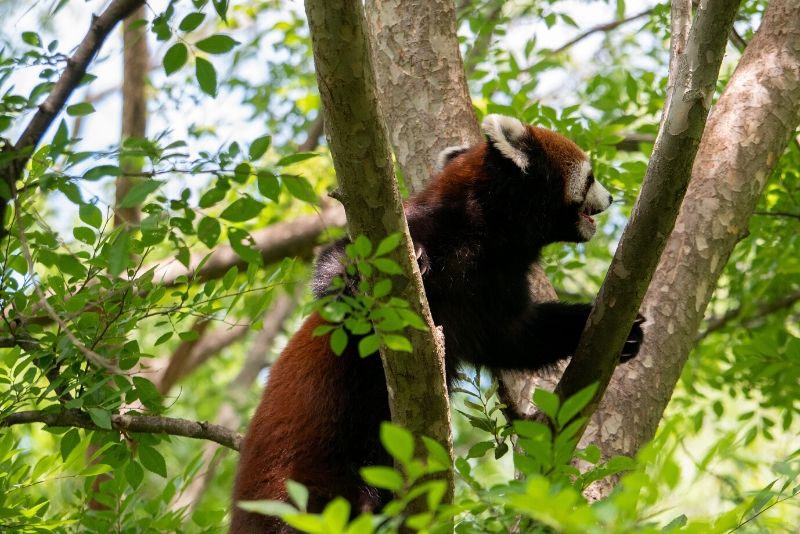 Enjoy wildlife and a botanical garden at Cincinnati Zoo, which is the fifth-oldest of its kind in the US. From Aardvarks to Eastern Bongos and King Cobras to lemurs, there's a variety of animals to discover.
9 – Lisbon Zoo, Portugal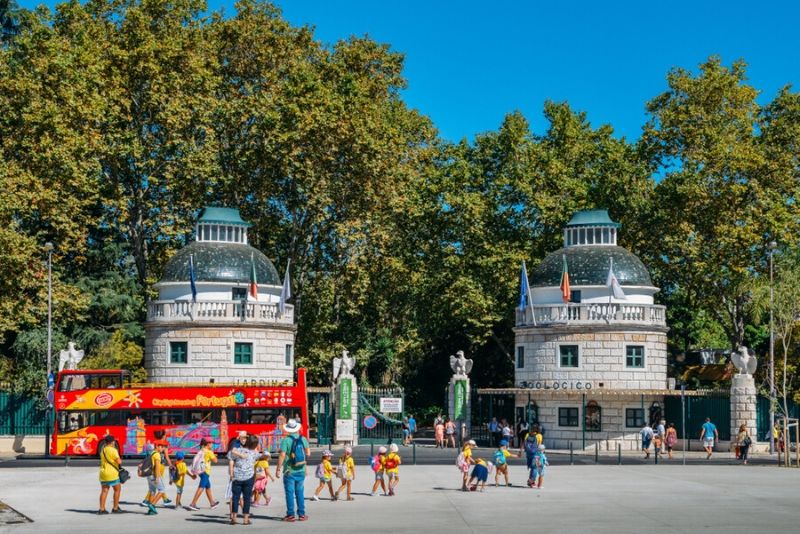 A zoological garden, Lisbon Zoo has around 2,000 and 300 species including 114 mammals, 157 birds, 56 reptiles, and five amphibians and arthropods.
10 – ZSL London zoo, UK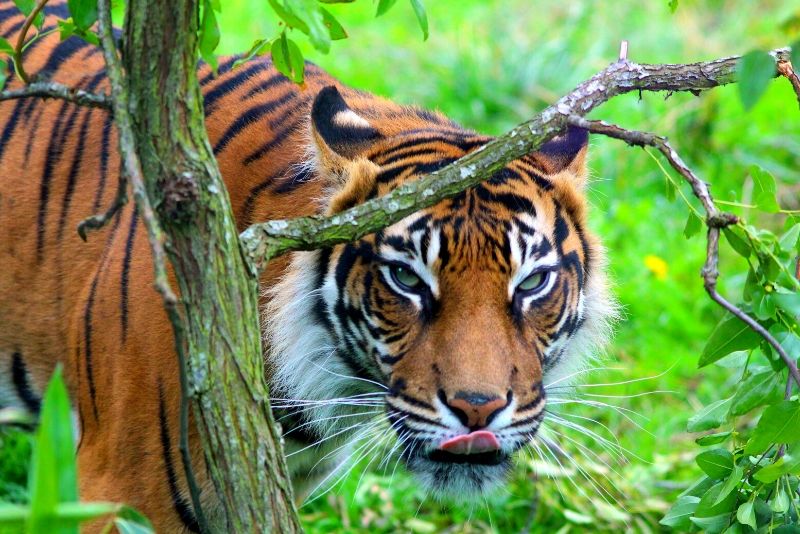 The world's oldest scientific zoo, ZSL London Zoo is located in Regent's Park right in the heart of London. It houses 673 species, with exhibits including Land of the Lions, Gorilla Kingdom, and Tiger Territory.
11 – Bronx Zoo, USA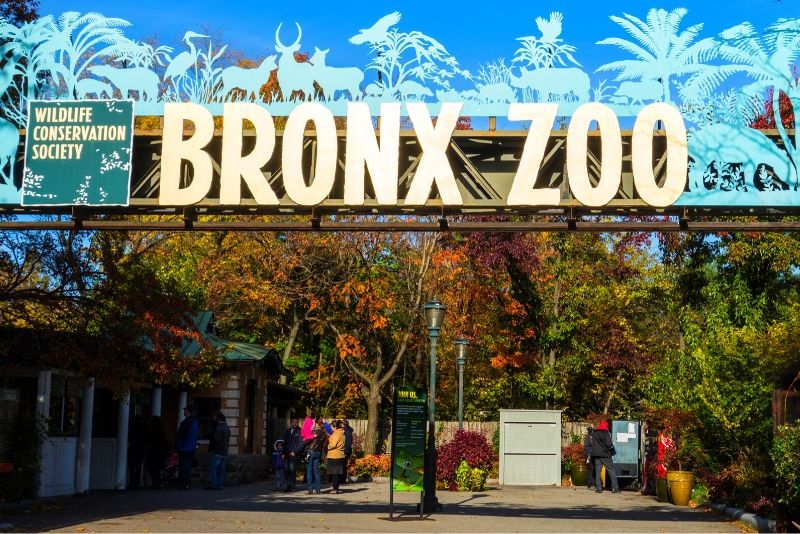 See a range of animals at Bronx Zoo, including the most extensive displayed collection of origami elephants in the world. The Bronx Zoo also exhibits a remnant of the ice age, a 30 dense ton rocking stone.
12 – Zoo Berlin, Germany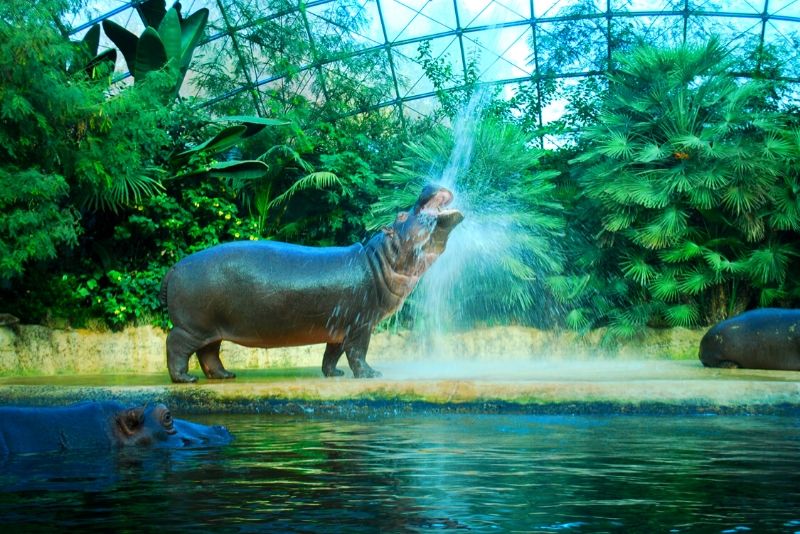 Opened in 1844, Zoo Berlin is one of the oldest of its kind. It has 1,380 different species and more than 20,000 animals — including polar bears and giant pandas — to discover.
13 – ZooParc de Beauval, France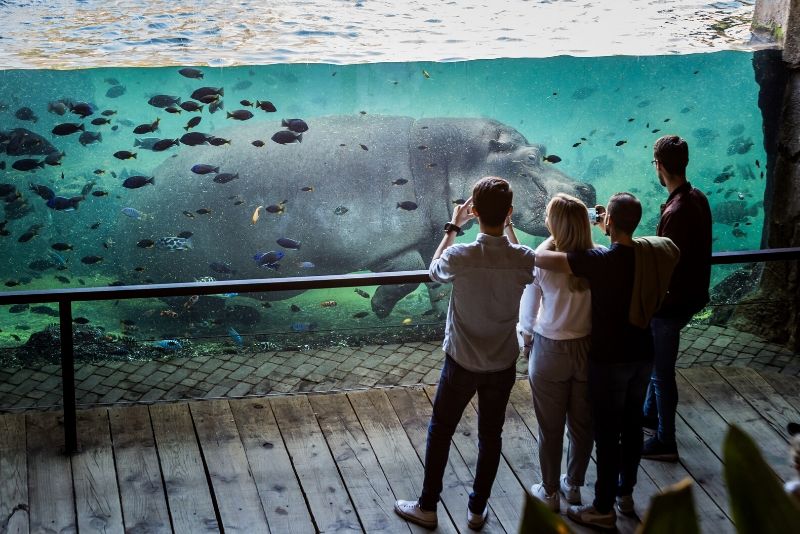 Get friendly with 10,000 animals as ZooParc de Beauval, which has one of the largest animal collections in France and Europe.
14 – Schönbrunn Zoo, Austria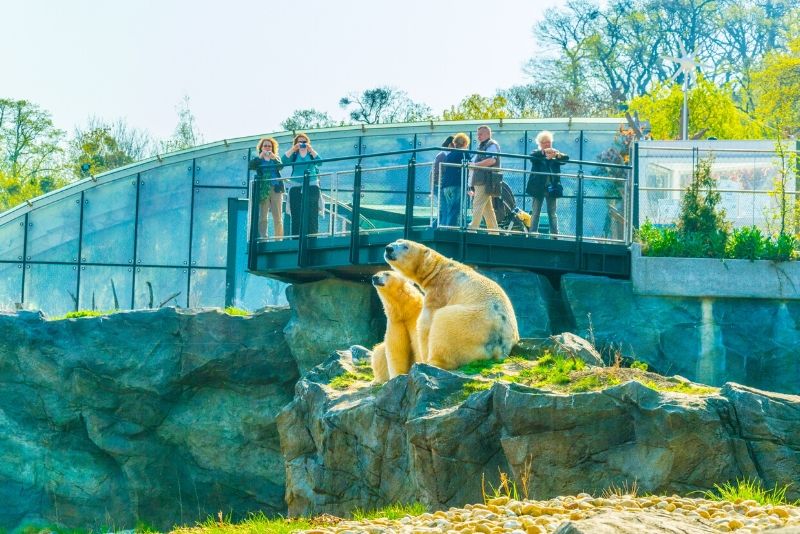 Located on the grounds of the famous Schönbrunn Palace, Schönbrunn Zoo is the oldest operating zoo in the world. See a variety of animals, including the diving otters, pandas, and koalas.
15 – Toronto Zoo, Canada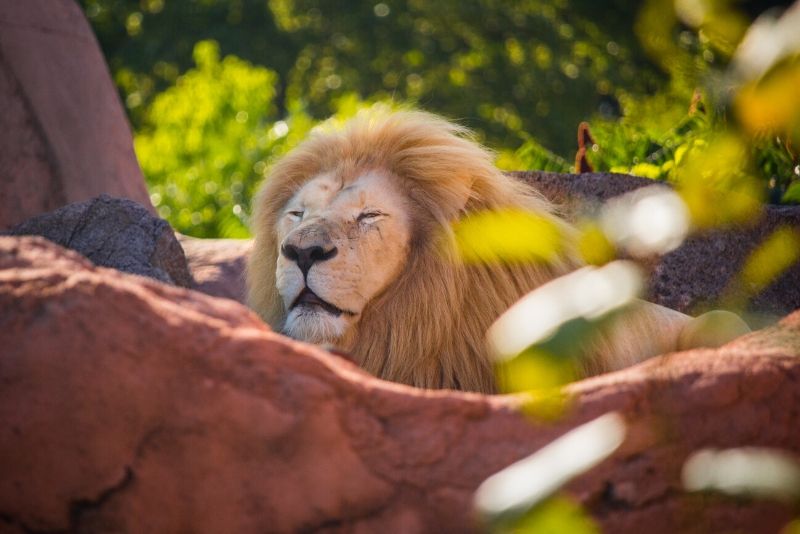 You can enjoy seven zoogeographic regions at Toronto Zoo. These include Indo-Malaya, Africa, the Americas, Tundra Trek, Australasia, Eurasia, and the Canadian Domain.
16 – Houston Zoo, USA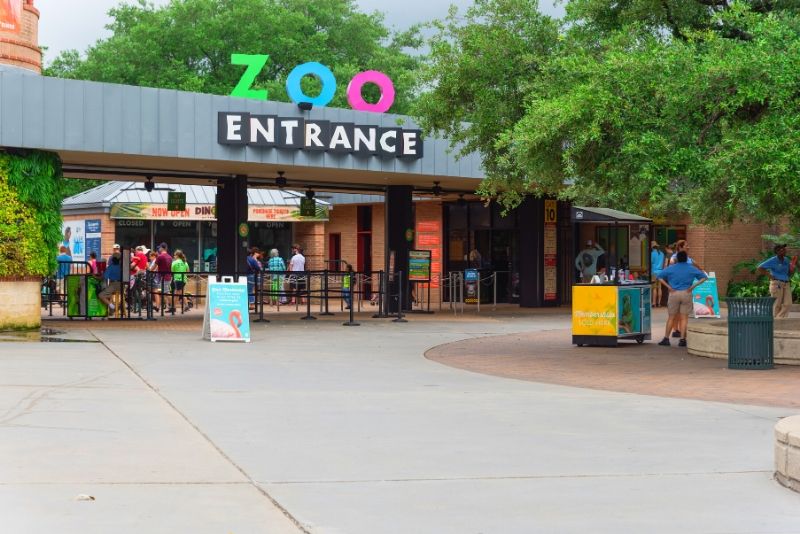 More than two million people visit Houston Zoo each year to see the 6,000 animals from 900 species. Exhibits include the African Forest and Kipp Aquarium.
17 – Beijing Zoo, China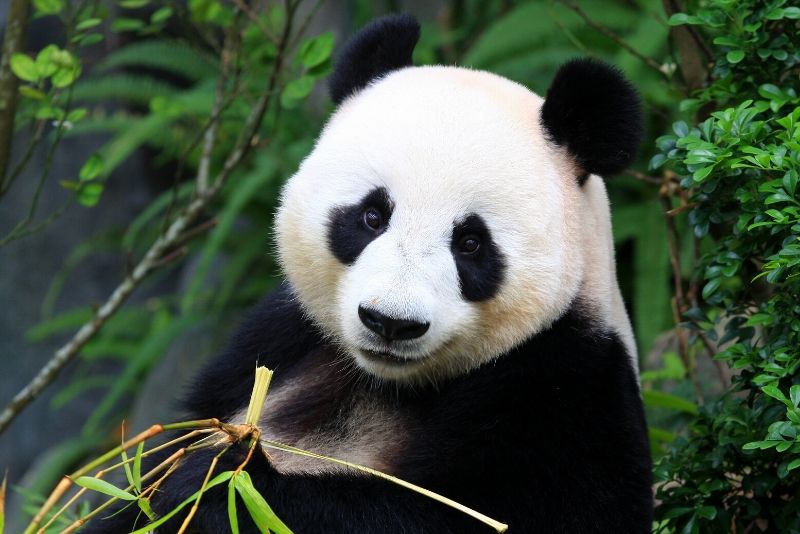 Known for its panda house, Beijing Zoo is the biggest zoo in China and features 450 species of land animals. There's also an aquarium with 500  marine animals like dolphins and sharks.
18 – Smithsonian National Zoological Park, USA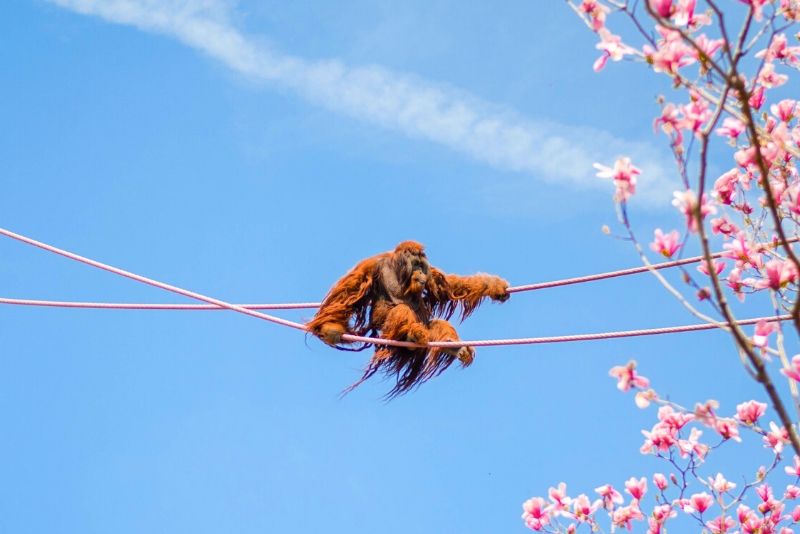 As one of the most diverse zoos in the US, visitors can expect to find African lions, Asian elephants, and giant pandas at Smithsonian National Zoological Park. Entry is also free.
19 – National Zoological Gardens of South Africa, South Africa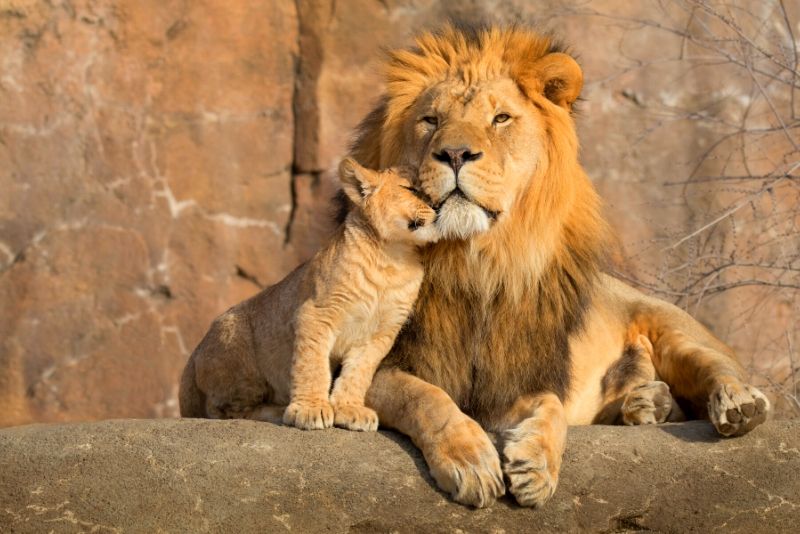 The Zoological Gardens of South Africa is the national zoo and covers 200 acres of land. It's one of the eight largest zoos in the world and is also one of the most highly rated.
20 – Taronga Zoo Sydney, Australia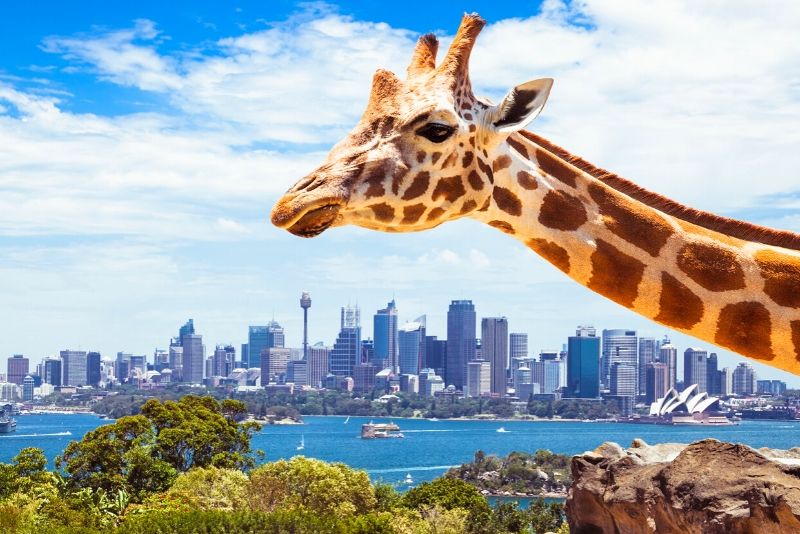 Taronga Zoo Sydney is Australia's largest zoo and is over 100 years old. There are eight zoogeographic regions spread over 69 acres with 350 species living there. This is also one of the best zoos in the world to observe koalas.
21 – Los Angeles Zoo, USA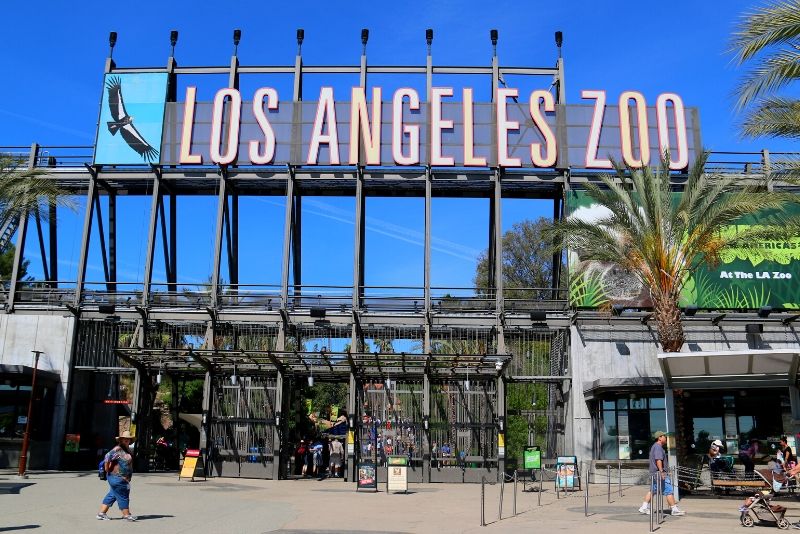 Who needs to see the stars in LA when you can see wild animals? The Los Angeles Zoo & Botanical Gardens have 270 species and 1,400 animals to observe.
22 – Zoo La Palmyre, France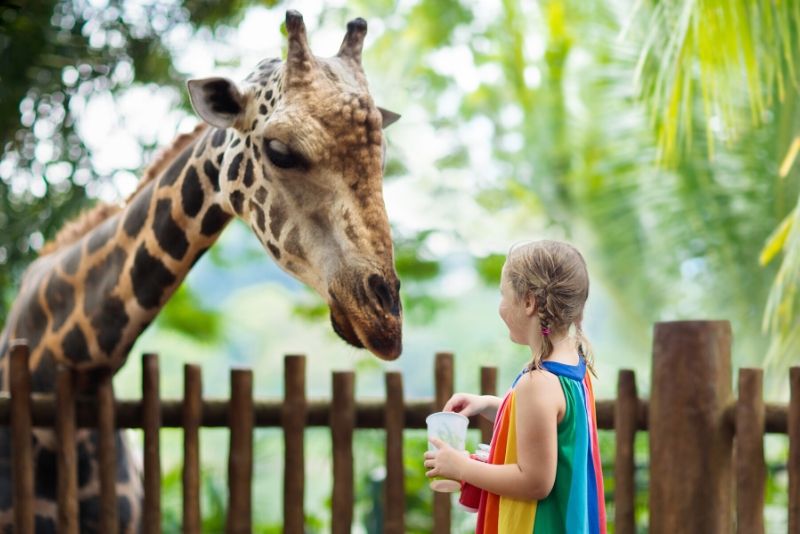 Zoo La Palmyre lies in the heart of a forest and features 145 species and 1,600 animals. You'll find several threatened species at the zoo, including the Asian elephant and White rhinoceros.
23 – Parque das Aves, Brazil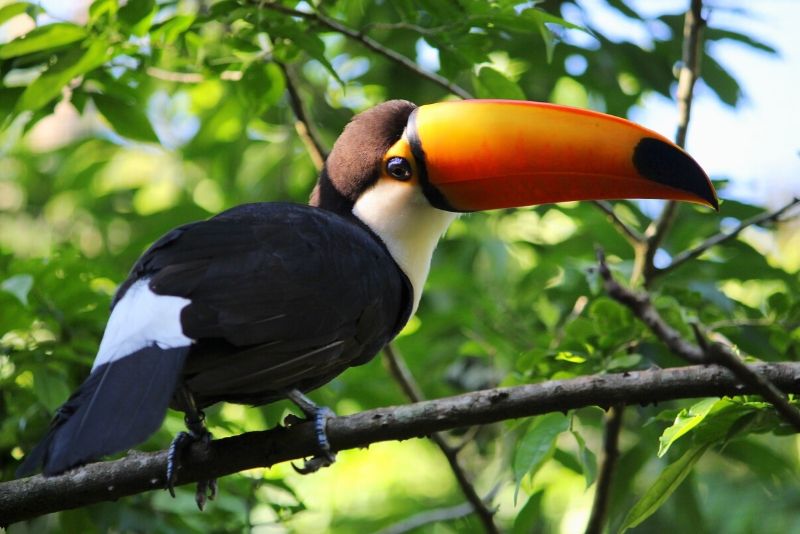 One of the world's best bird zoos, Parque das Aves has blue-and-yellow macaw, parrots, and toco toucans amongst others. It's a bird lover's delight!
24 – Columbus Zoo And Aquarium, USA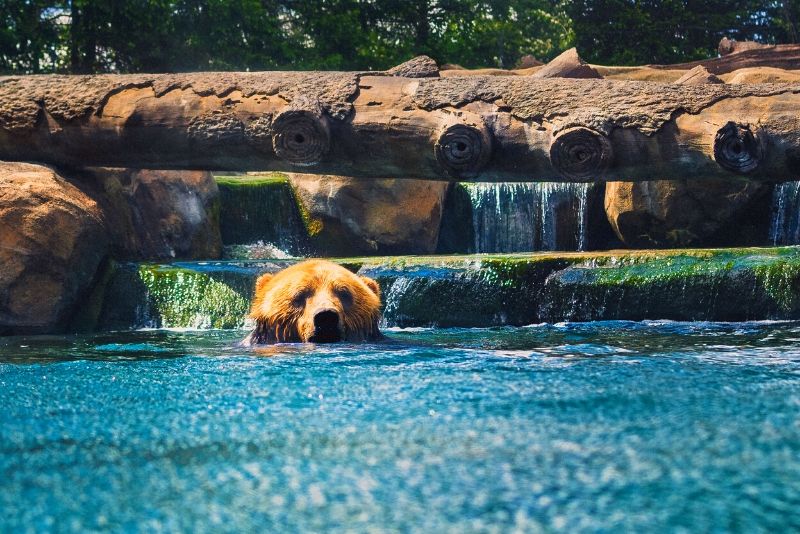 See the animals on land and water at Columbus Zoo and Aquarium, which was once named the best zoo in the US. Make sure you check out the Polar Frontier, as well as the Asia Quest and North America region.
25 – Moscow Zoo, Russia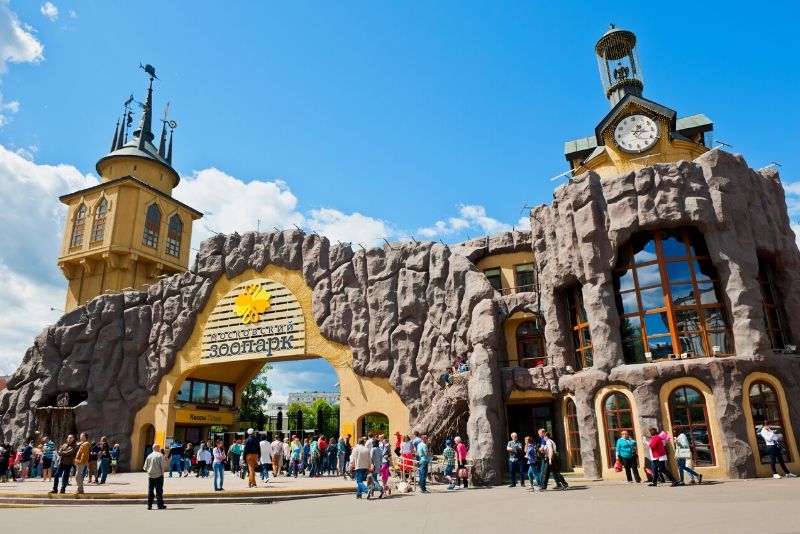 A national zoo in Russia, Moscow Zoo has over 7,500 animals. The zoo also studies animal behavior, feeding, and reproduction, and breeds rare endangered species.
26 – Wellington Zoo, New Zealand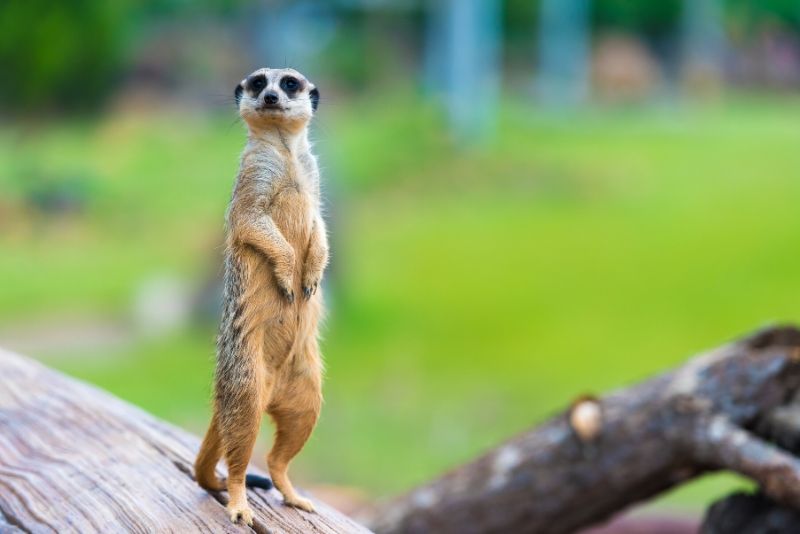 As New Zealand's oldest zoo, there's plenty of history at Wellington Zoo. There are more than 500 animals and an array of exhibitions, including Grassland Cats and Monkey Island.
27 – Ueno Zoo, Japan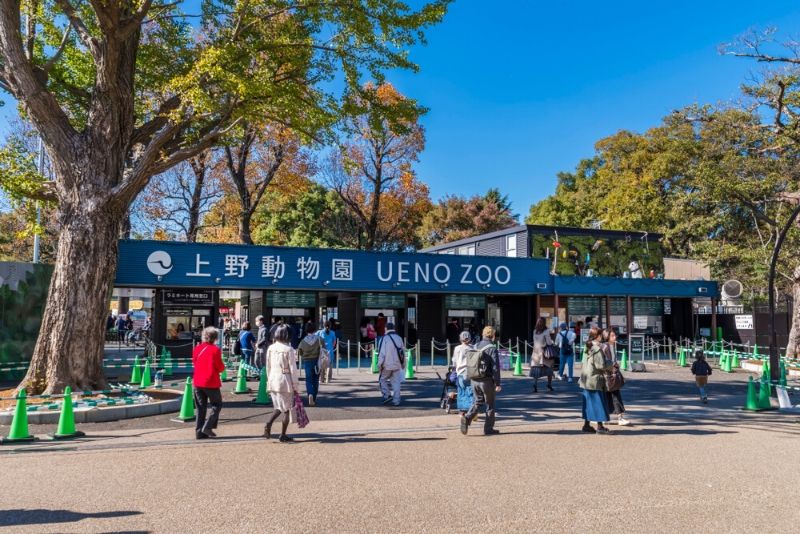 Ueno Zoo is found in Ueno Park in Tokyo, where there are museums, a small amusement park, to name a few. The primary attraction, however, is Ueno Zoo with its 2,600 animals.
28 – Basel Zoo, Switzerland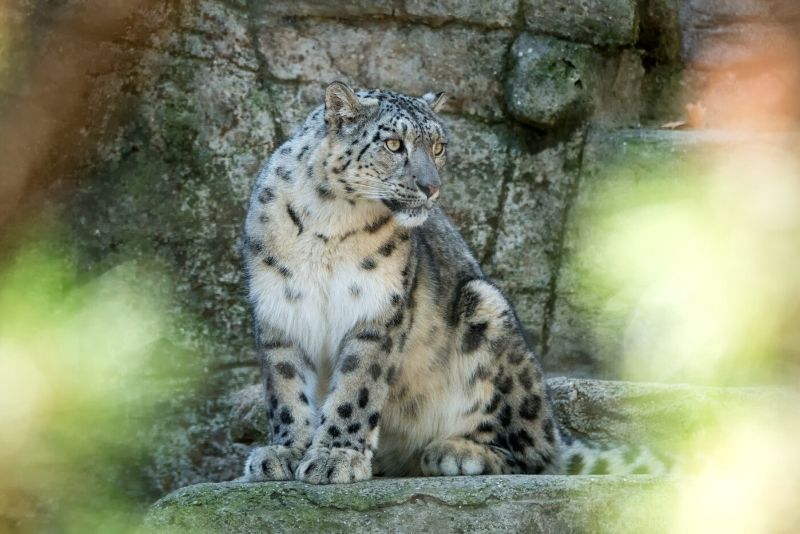 Officially called Zoologischer Garten Basel, Basel Zoo sees over 1.9 million visitors per year. It was the first zoo to have Indian rhinoceros, as well as the first greater flamingo hatch.
29 – Dublin Zoo, Ireland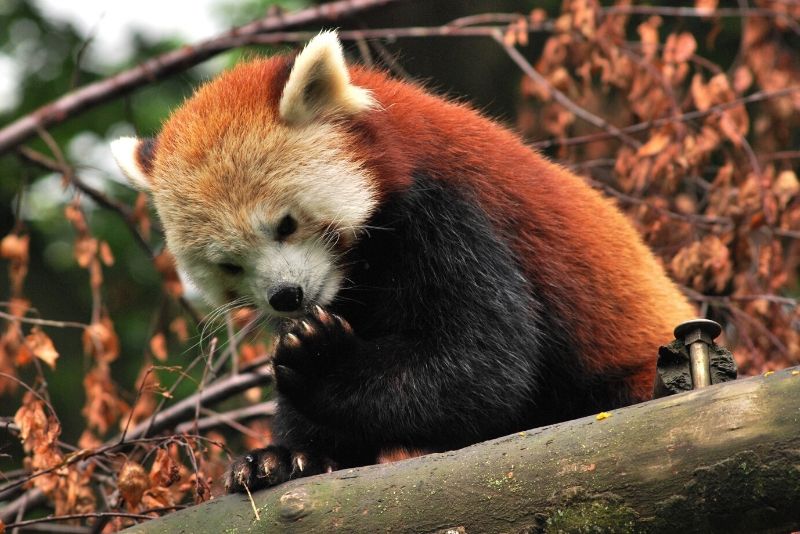 Home to more than 500 animals and world-class habitats, Dublin Zoo is one of the city's most popular tourist attractions. Enjoy exhibits including The Asian Forests, which has lion cubs and more.
30 – Chester Zoo, UK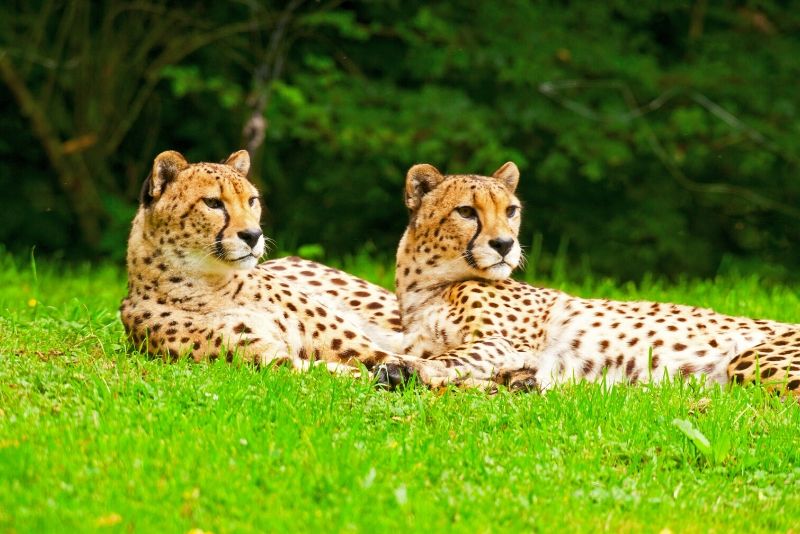 The most-visited wildlife attraction in Britain, Chester Zoo sees 1.9 million visitors each year. TripAdvisor named it the best zoo in the Uk and third-best in the world.
31 – São Paulo Zoo, Brazil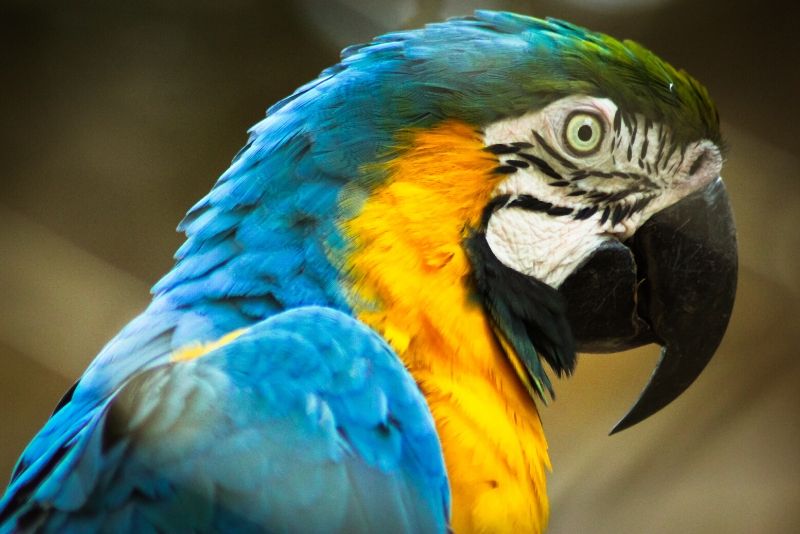 The largest zoo in Brazil, São Paulo Zoo houses 3,200 animals from 102 species across 200 acres. The zoo has a farm that produces vegetables used to feed various animals.
32 – Philadelphia Zoo, USA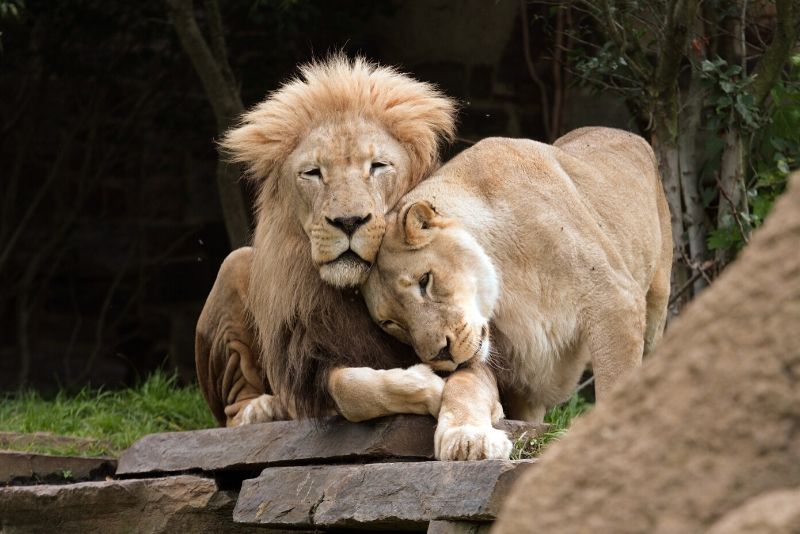 Philadelphia Zoo is known as one of the premier zoos for breeding animals that are hard to breed in captivity. It's home to 1,300 animals and has a petting zoo for children.
33 – Artis Royal Zoo, Netherlands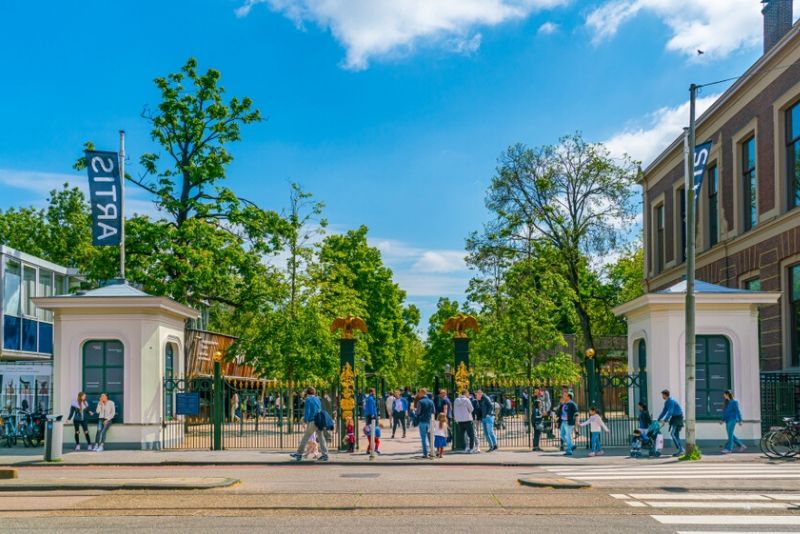 Short for Natura Artis Magistra, Artis Royal Zoo is located right in the center of Amsterdam and the oldest zoo in the Netherlands. As well as the zoo, visitors can enjoy an aquarium and a planetarium.
34 – Copenhagen Zoo, Denmark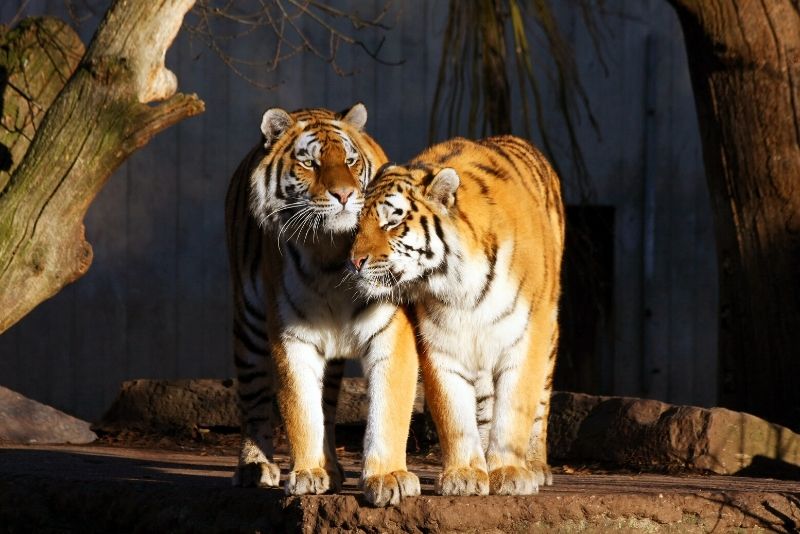 Copenhagen Zoo is the fourth most-visited attraction in Denmark. It's known for its Elephant House, which was designed by famous British architect Norman Foster.
35 – Pairi Daiza, Belgium
Pairi Daiza is a large animal theme park that is home to more than 4,000 animals. Exhibits include Algoa Bay with its harbor seals and La Terre du Froid with its reindeer and American bison.
36 – Bioparco Zoo, Italy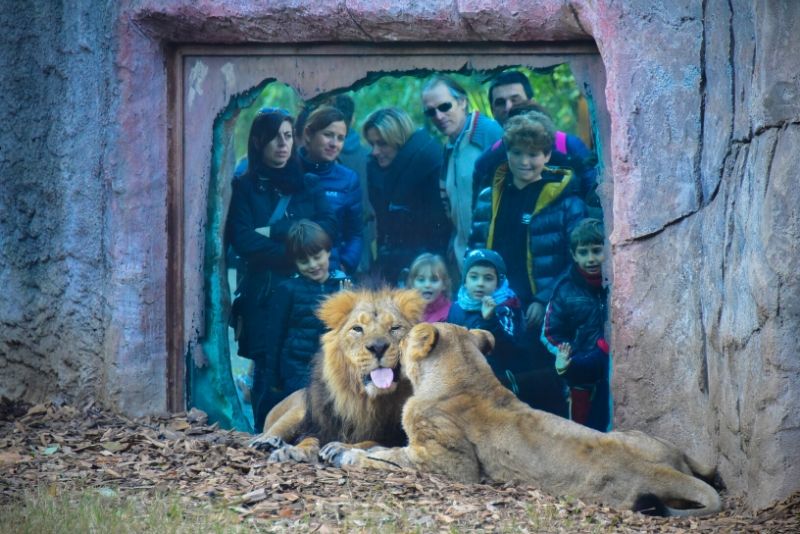 Part of the original Villa Borghese estate in Rome, Bioparco Zoo is among the largest and oldest Zoological Gardens in Italy. You'll find everything from bears to frogs at Bioparco Zoo.
37 – Miami Zoo, USA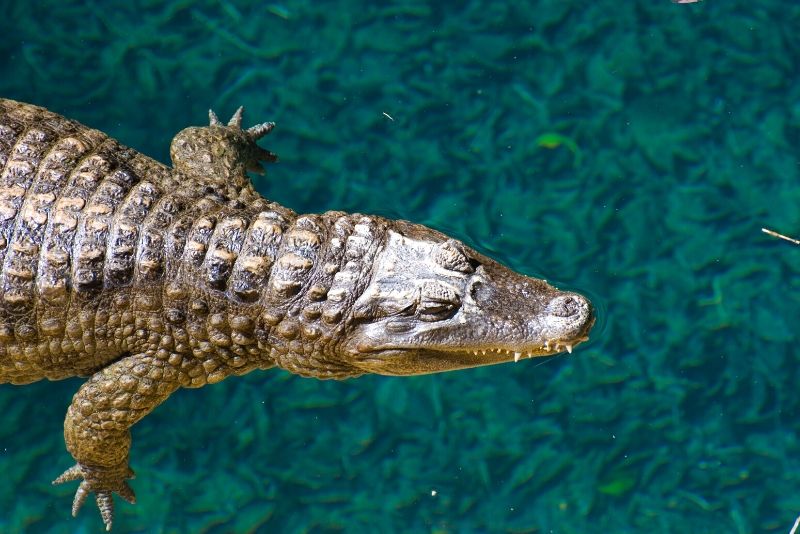 There is a wealth of animals to see at Miami Zoo, including the African lion, giant otters, jaguars, and more. The zoo is the only subtropical zoo in the continental US and one of the best zoos in the world to observe crocodiles. It is also one of the best things to do in Miami.
38 – Temaiken, Argentina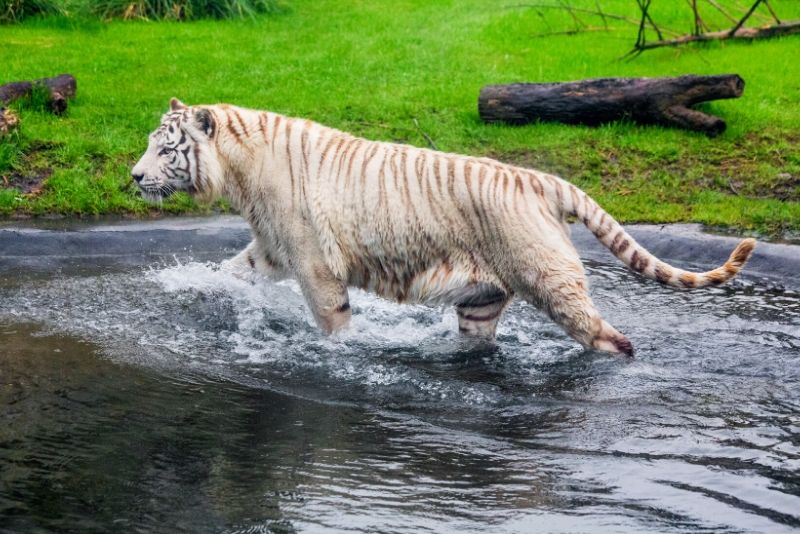 The only AZA-accredited zoo in Argentina, Temaiken specializes in Argentine wildlife and exotic and threatened species. There's a large range of mammals and birds to meet at Temaiken.
39 – Dallas Zoo, USA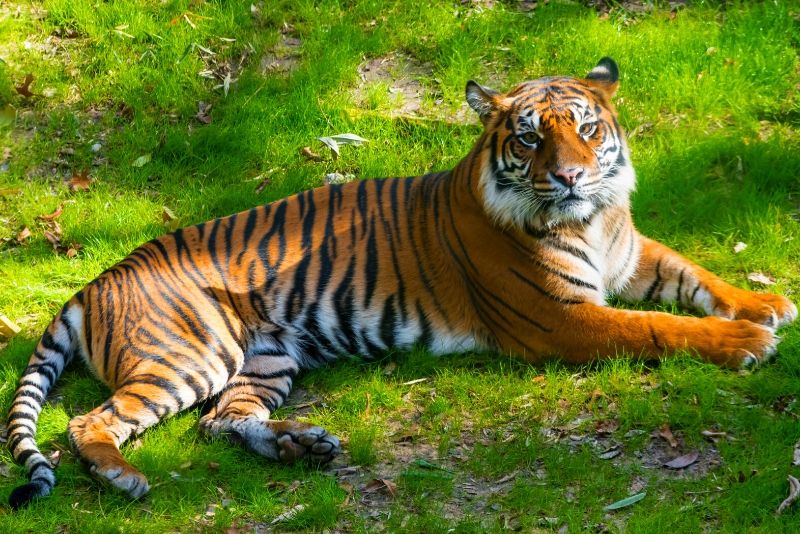 Home to 2,000 animals from 400 species, Dallas Zoo has exciting exhibitions like ZooNorth where there are otters and Galápagos tortoises. The Endangered Tiger Habitat is one of the biggest attractions at the zoo.
40 – Budapest Zoo & Botanical Garden, Hungary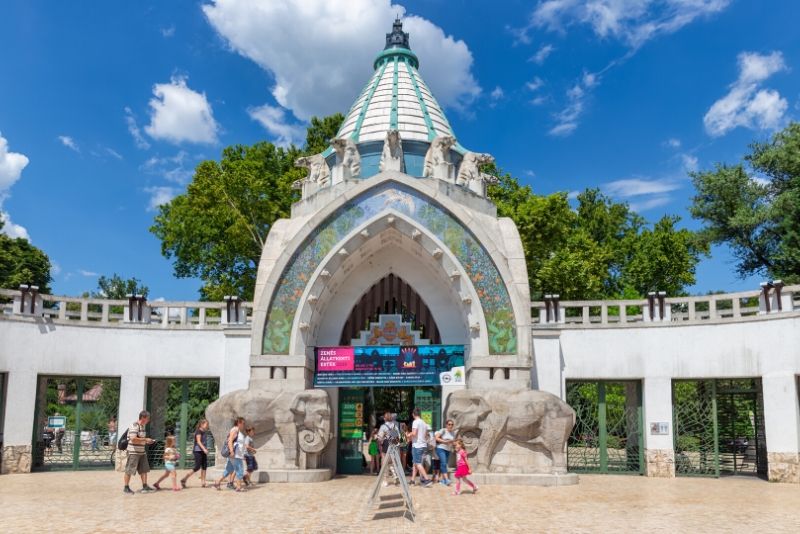 One of the oldest zoos in the world, Budapest Zoo & Botanical Garden has more than 1,000 animals and is located right in the heart of Budapest — an unusual feat for a zoo.
41 – Woodland Park Zoo, USA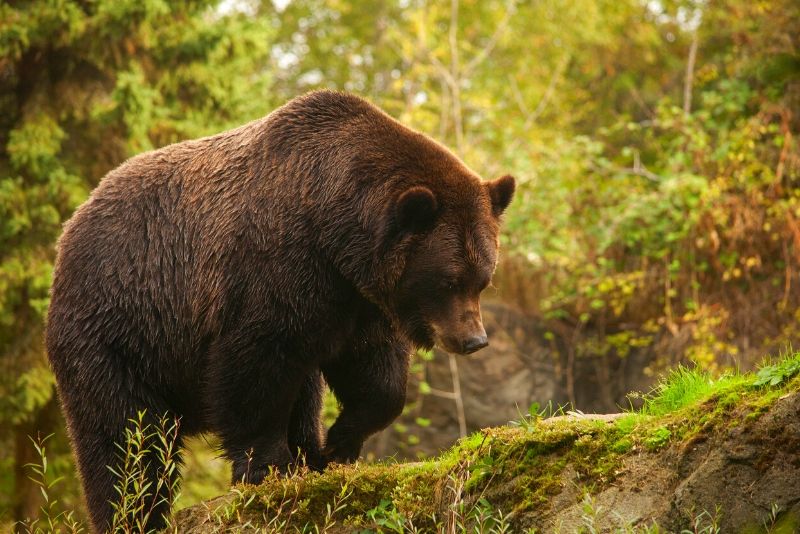 Explore Woodland Park Zoo's 92 acres and meet a bunch of furry new friends that include African Savanna lions, rhinos, and grizzly bears.
42 – Zoo Leipzig, Germany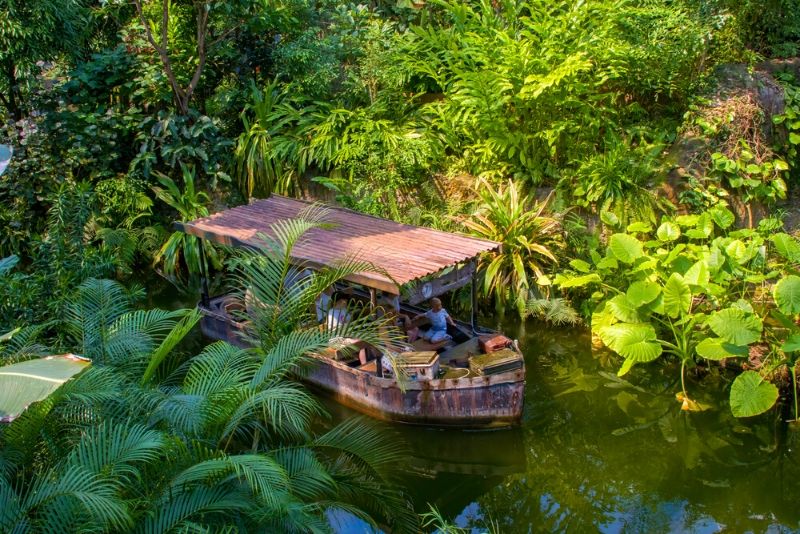 Eight hundred fifty species live at Zoo Leipzig, and you can see them at the six authentic themed worlds that include Founders Garden, Pongland, and Gondwanaland.
43 – Taipei Zoo, Taiwan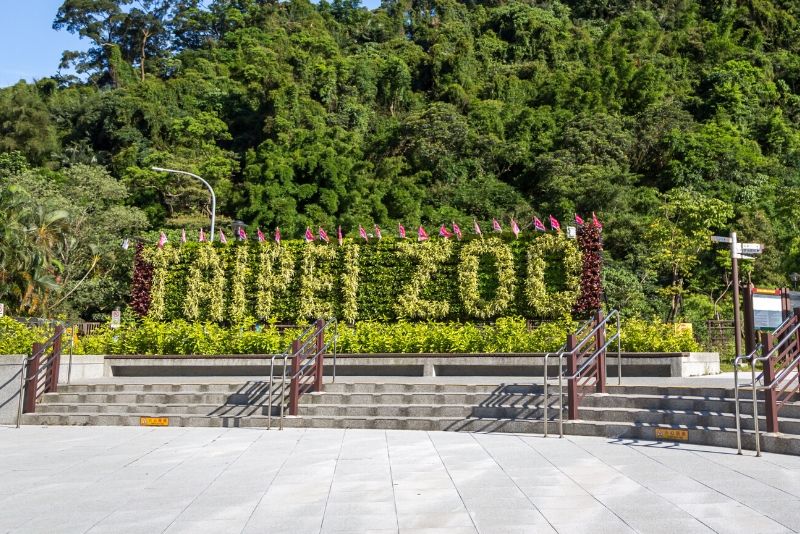 Sometimes referred to as Muzha Zoo, Taipei Zoo is famous for its zoological garden and is a leader in conservation, research, and education of its species. it is also one of the best zoos in the world to see pandas.
44 – Brookfield Zoo, USA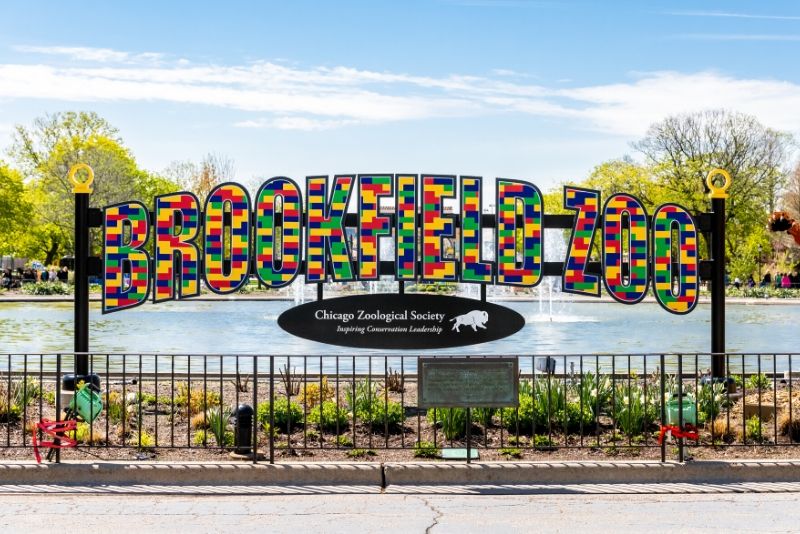 Also known as the Chicago Zoological Park, Brookfield Zoo houses over 450 species of animals since 1934. it is particularly one of the best zoos in the world to observe big cats.
45 – Gramado Zoo, Brazil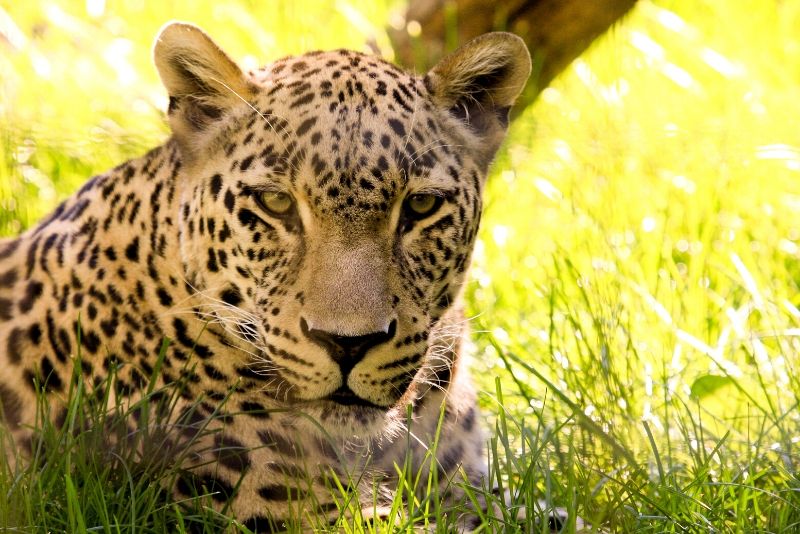 A quaint and quirky zoo, Gramado Zoo specializes in species native to Brazil and places a strong emphasis on animal welfare.
46 – Lincoln Park Zoo, USA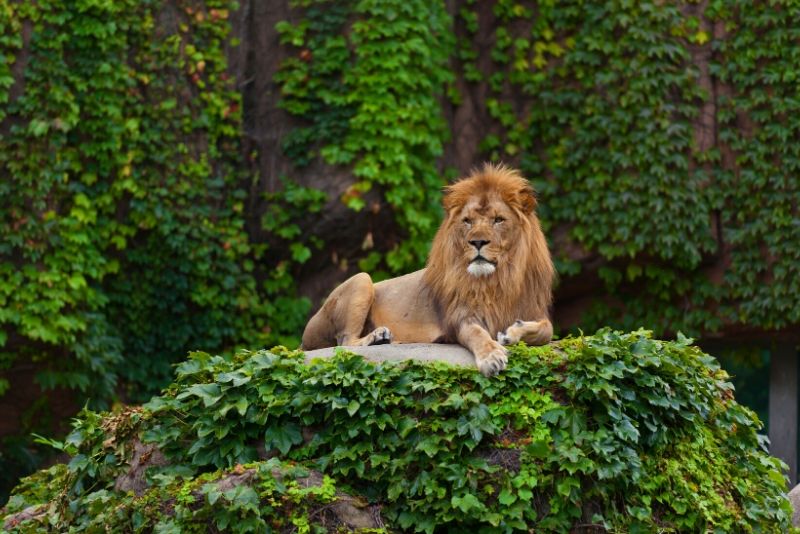 Lincoln Park Zoo is one of the oldest zoos in North America and exhibits big cats, reptiles, gorillas, monkeys, polar bears, and penguins.
47 – Edinburgh Zoo, UK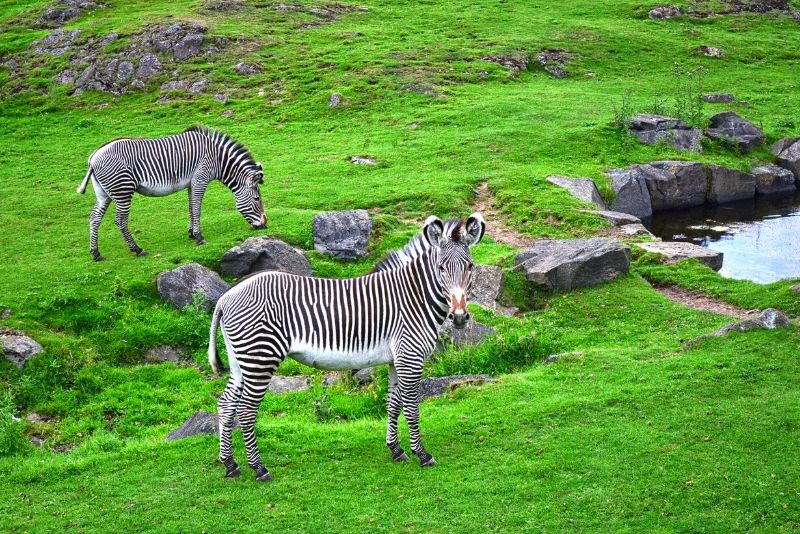 Edinburgh has many popular tourist attractions, but the city's zoo is right up there at the top of the list. The Edinburgh Zoo was the first zoo in the world to house and breed penguins. it is also one of the best zoos in the world to see zebras.
48 – Prague Zoo, Czech Republic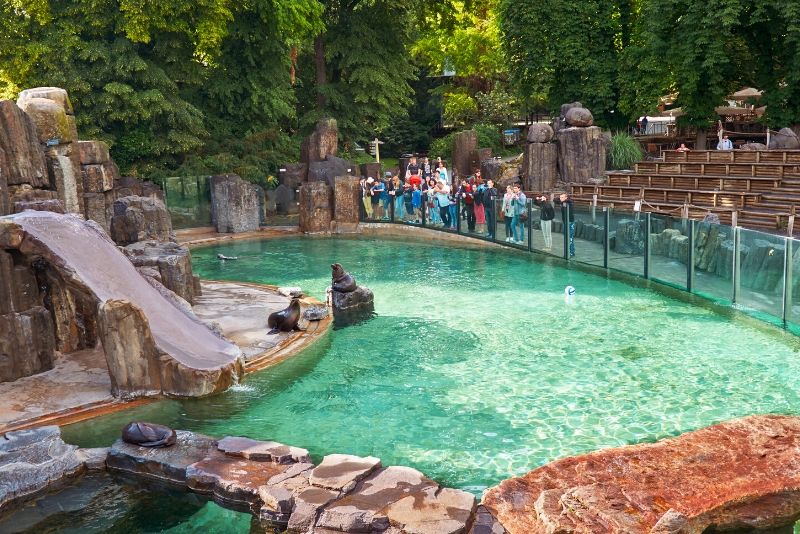 There are a whopping 5,000 animals from 675 species at Prague Zoo. It's rated at the fifth-best zoo in the world by TripAdvisor.
49 – Arignar Anna Zoological Park, India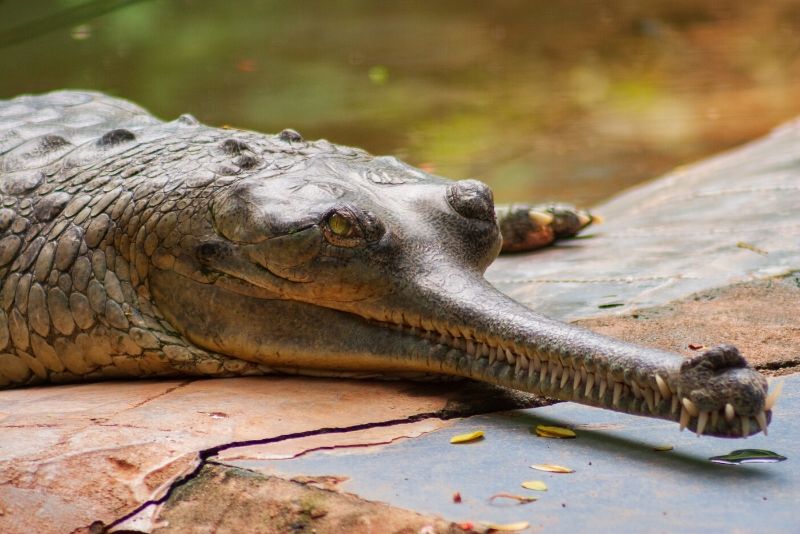 Also known as Vandalur Zoo, Arignar Anna Zoological Park was the first public zoo in India. It houses 2,553 species of flora and fauna across 1,265 acres, 1,500 of which are wild species.
50 – Valencia Bioparc, Spain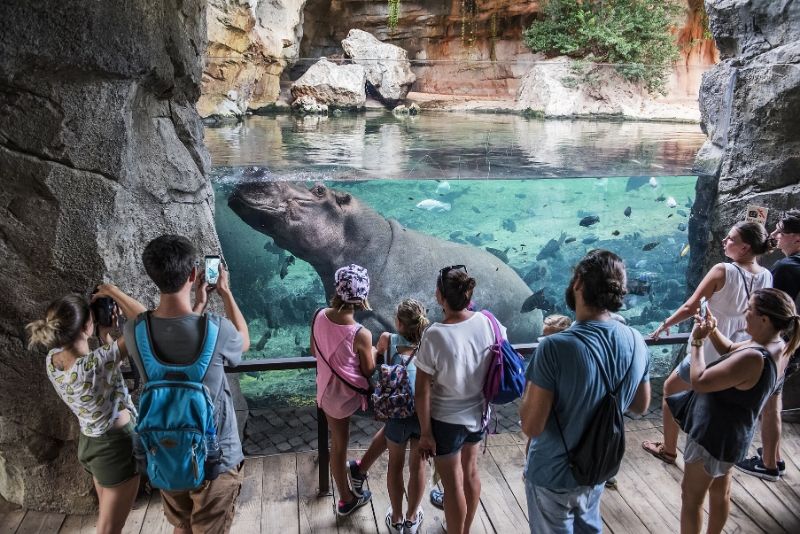 Valencia Bioparc is well known for its extensive collection of African Fauna. The concept of the zoo immerses visitors into the animals' habitat and not the other way around.
We hope you enjoyed our selection of the best zoos in the world. Comment below and tell us which zoo is your favorite.